There is a nature in all of us in this world that if we like something, we want to get it fast but maybe we don't need that thing or that thing is going to be very bad for us.
Or that thing might not be good for us right now, but we still look to God in prayer and we get upset when we don't get it. One thing we don't understand here is that God knows our past, present, and future. What you want in the present will not be right for you.
For example, if your son wants a bike from you before he is old enough, you must not give it to him because you know that giving him that time will hurt him. In the same way, God gives us what we want at the right time. You will be glad to know that your prayer's answer is coming late which means the right thing will be given to you beyond your expectation.
The world where we are living today is unknown to each of us but it should be believed that the one who created us is aware of its every detail.
Our loving father knows everything as he formed this world with his wisdom and he asked us to rely on him as he will help us to go through the trials that we usually confront here.
He has made beautiful plans for each of us and we must seek him in our lives in order to overcome this world. All of his plans are for our benefit and those will not harm us at all.
We are to call him and he will come before us as he takes care of us. He is trustworthy and we need to follow him to reach our final home where we shall live forever.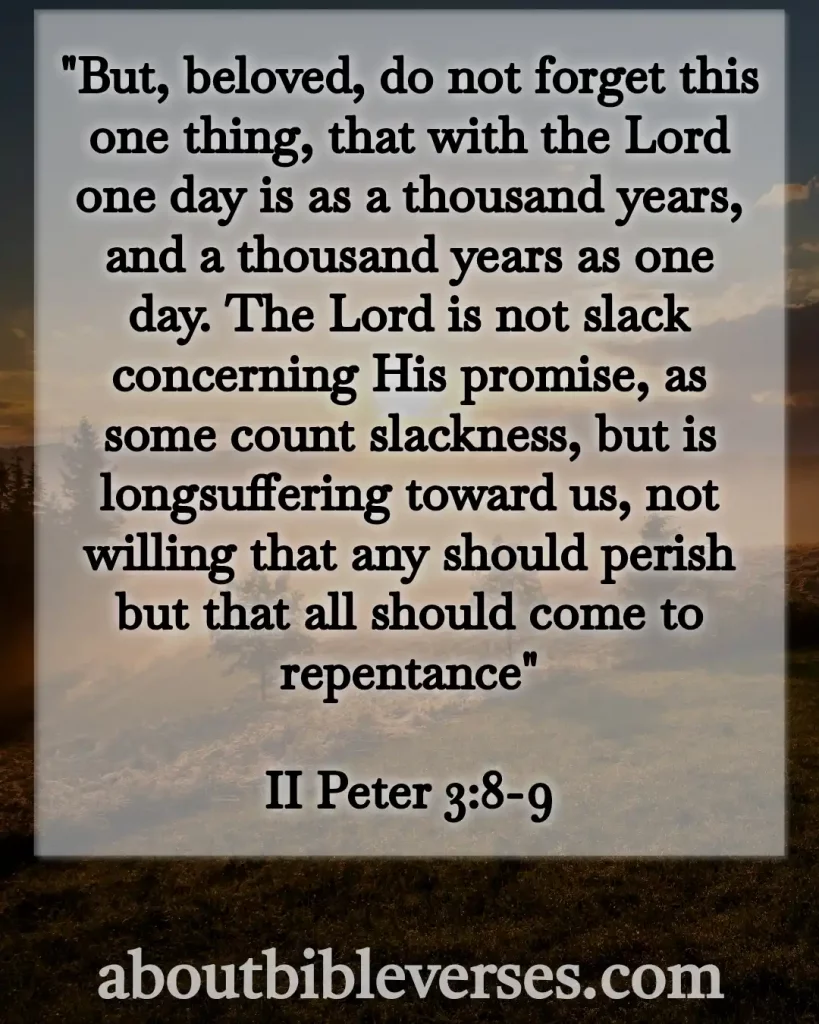 2 Peter 3:8-9(KJV)"But, beloved, be not ignorant of this one thing, that one day is with the Lord as a thousand years, and a thousand years as one day. The Lord is not slack concerning his promise, as some men count slackness; but is longsuffering to us-ward, not willing that any should perish, but that all should come to repentance"
Explanation:- We should not take God's delay in a wrong conception because he doesn't want each of us to perish. He has given us a specific time where we should repent for our sins and come before him to find the grace that will lead us to get that everlasting life.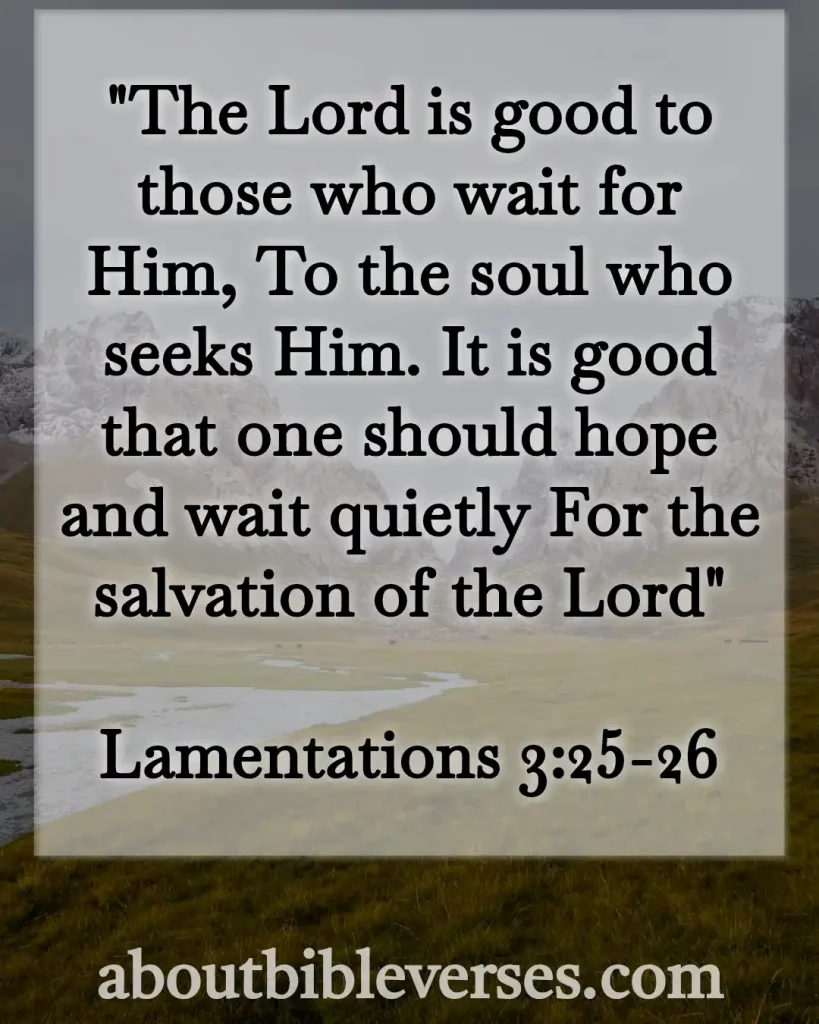 Lamentations 3:25-26(KJV)"The Lord is good unto them that wait for him, to the soul that seeketh him. It is good that a man should both hope and quietly wait for the salvation of the Lord"
Explanation:- God loves his children who have patience in him and wait for him. Believers should give their time in prayer and scripture reading where they should seek God as it pleases him.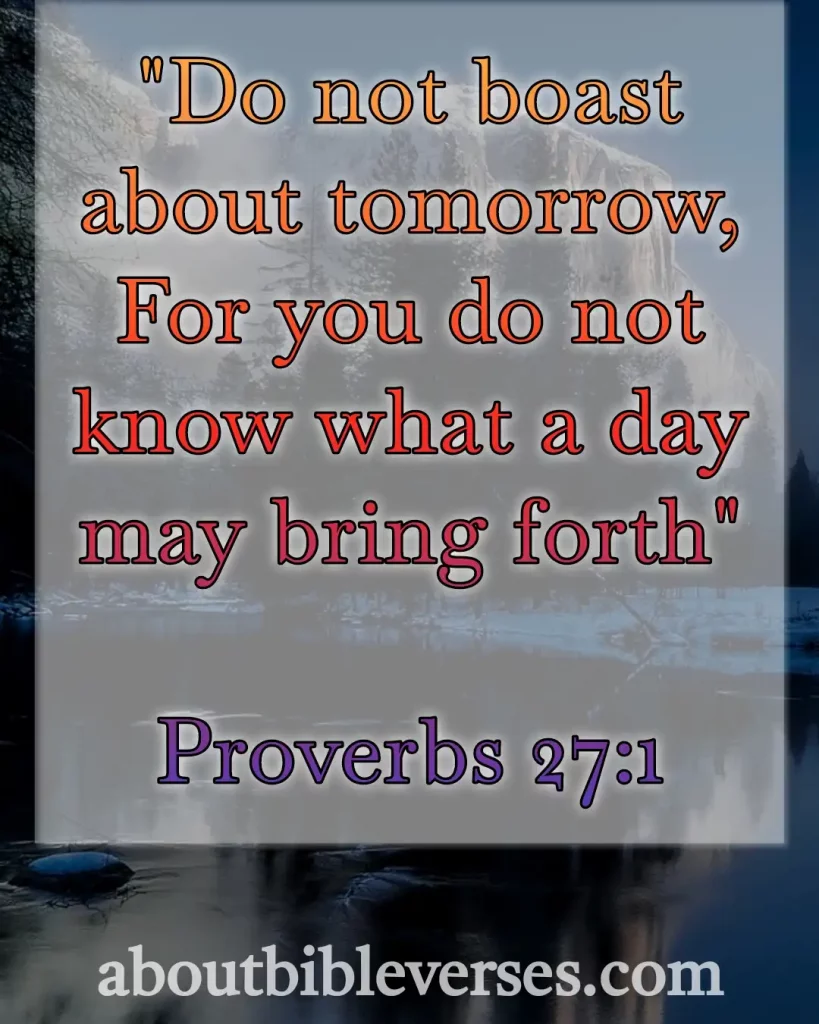 Proverbs 27:1(KJV)"Boast not thyself of tomorrow; for thou knowest not what a day may bring forth"
Explanation:- We do not know what will happen tomorrow so we need to be humble as our days are lying in the hands of God. Knowing the truth concerning our future we need to walk with God by obeying his instructions.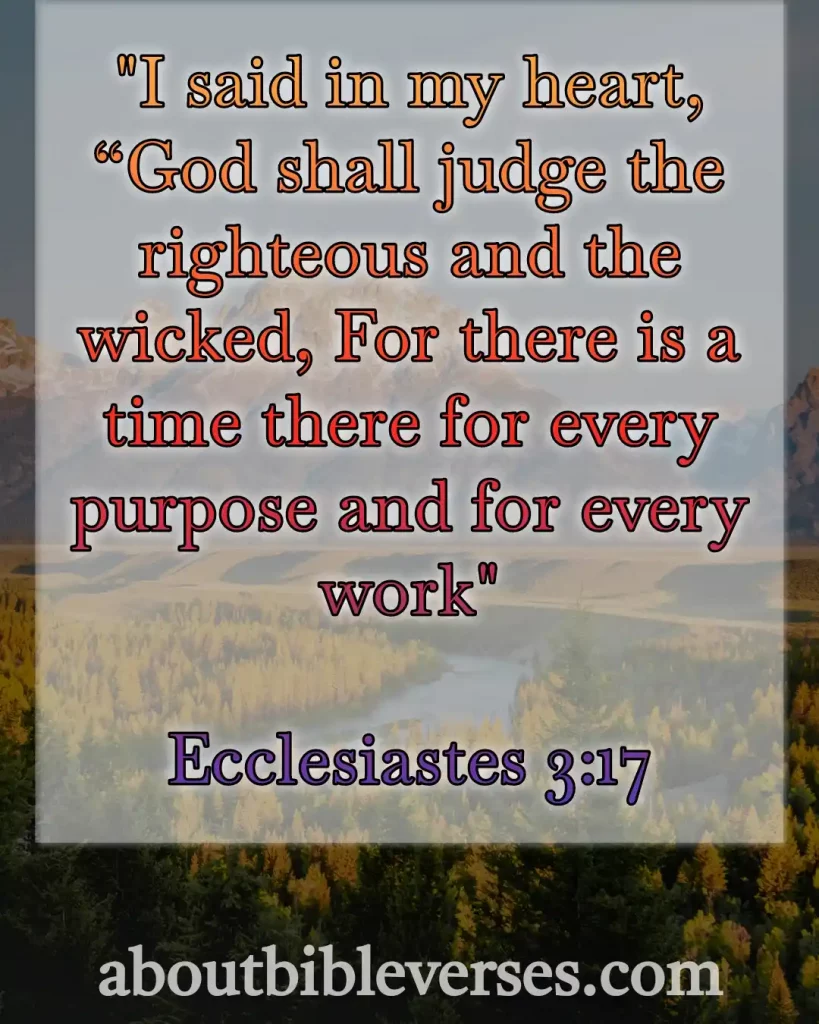 Ecclesiastes 3:17(KJV)"I said in mine heart, God shall judge the righteous and the wicked: for there is a time there for every purpose and for every work"
Explanation:- Nothing can separate us from the plan of the Lord. God has made a plan for entire mankind where the righteous will inherit the everlasting life but those who will walk according to their own desires will face dire consequences. God knows the right time and we cannot tell those things in advance.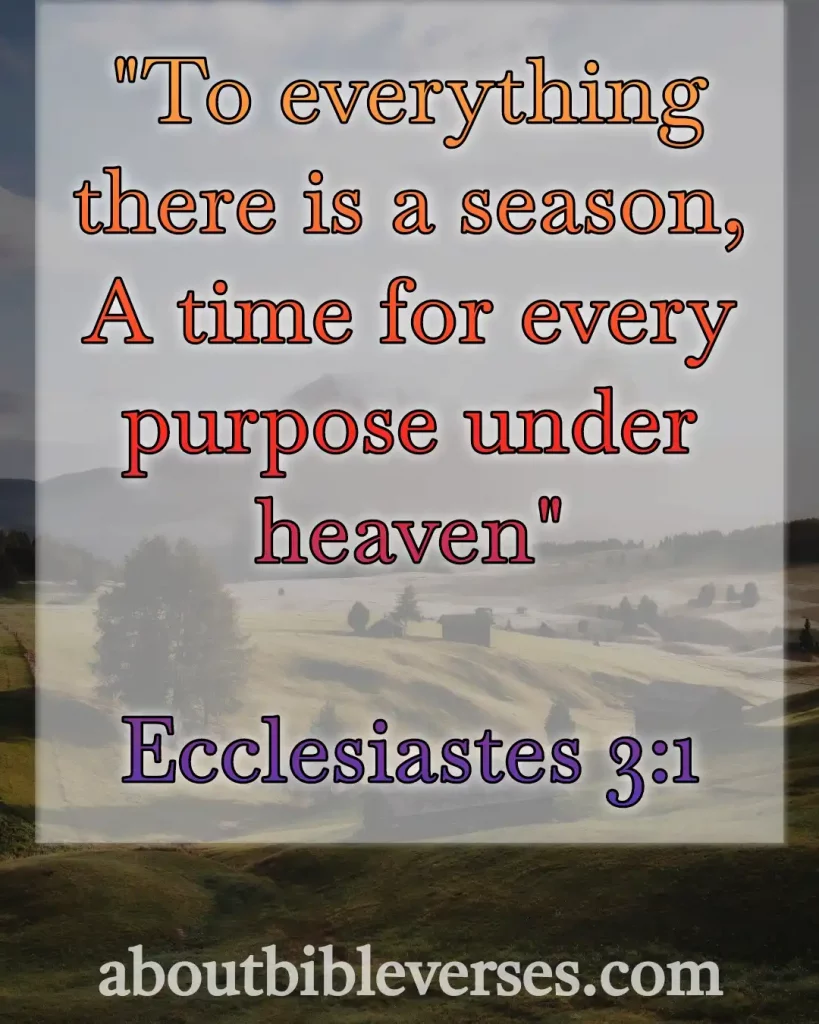 Ecclesiastes 3:1(KJV)"To everything, there is a season, and a time to every purpose under the heaven"
Explanation:- In our journey towards the new life which will begin after our death, we need to rely on God completely. As he holds the future and he is a God who is omniscient so his timing will be best for us in every aspect of our lives.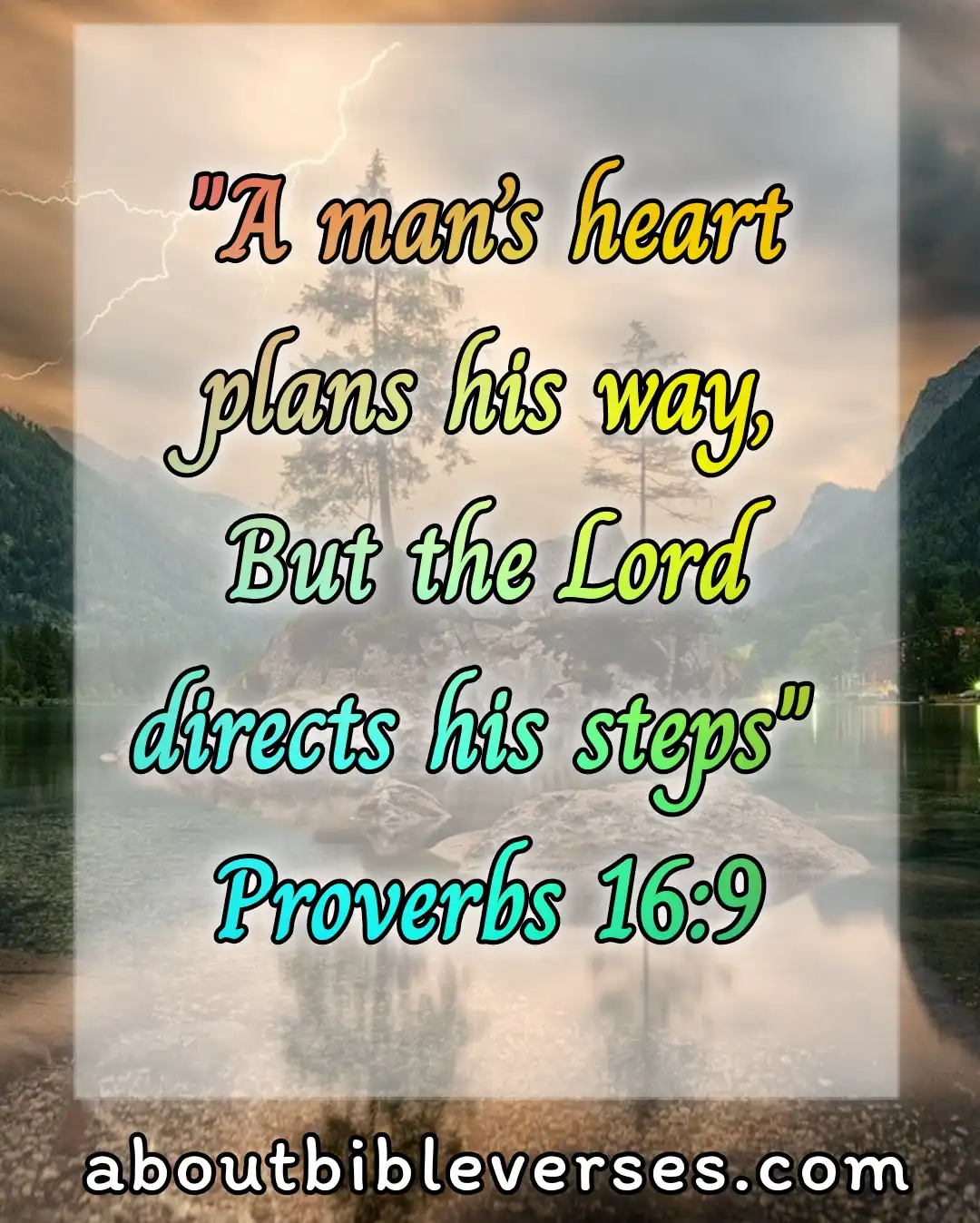 Proverbs 16:9(KJV)"A man's heart deviseth his way: but the Lord directeth his steps"
Explanation:- Our decisions will not give us the things that we exactly need. but it would be best for us to depend on the Lord to get the best gifts. There are so many things that we cannot control but the Lord has the authority to do so we can receive those things by waiting for the Lord's initiative.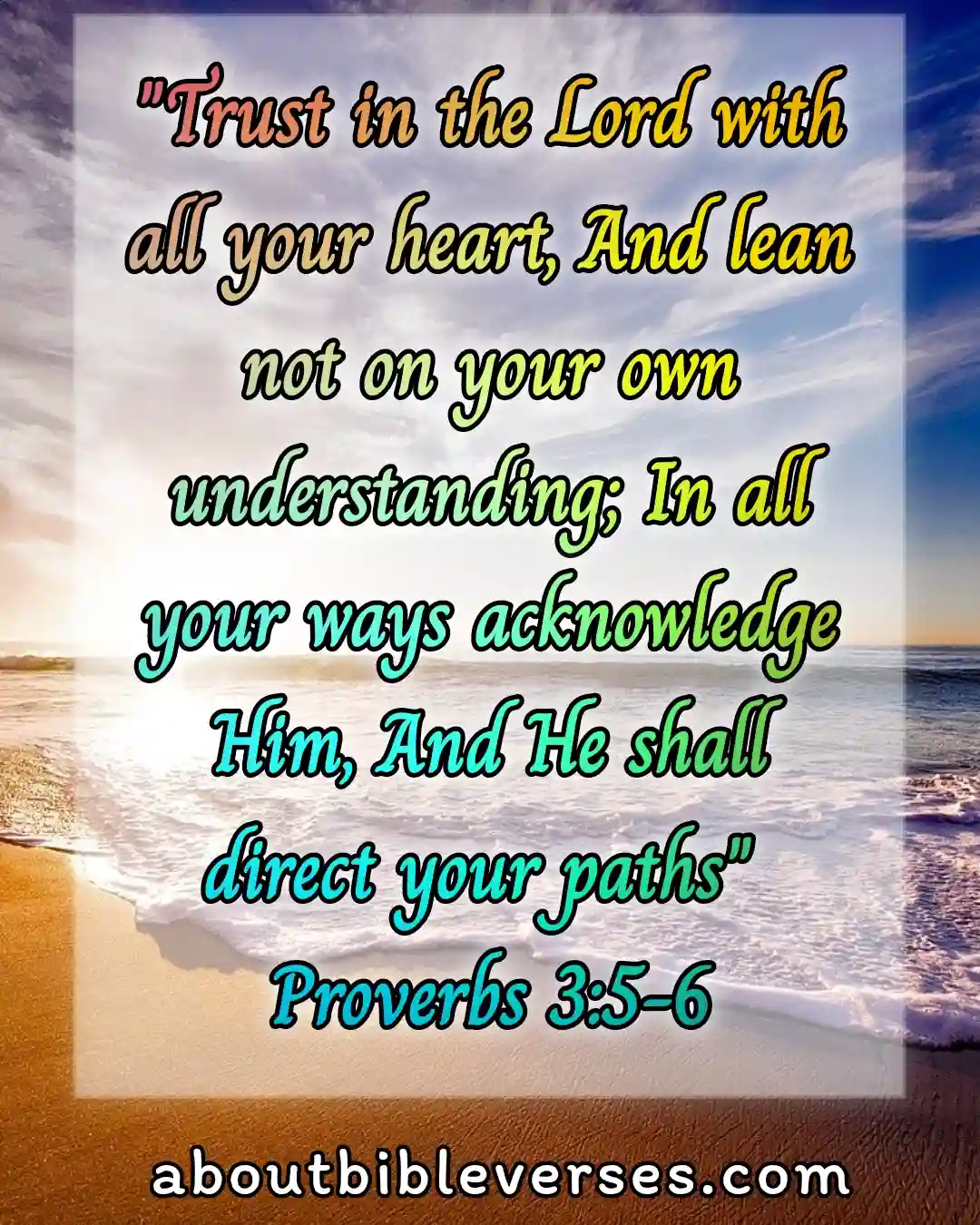 Proverbs 3:5-6(KJV)"Trust in the Lord with all thine heart, and lean not unto thine own understanding. In all thy ways acknowledge him, and he shall direct thy paths"
Explanation:- The knowledge of this world will not help us to understand the will of God. To get the mind of God we should walk with him by submitting our wills upon his hands. He will direct us to our destination with his wonderful guidance and protection.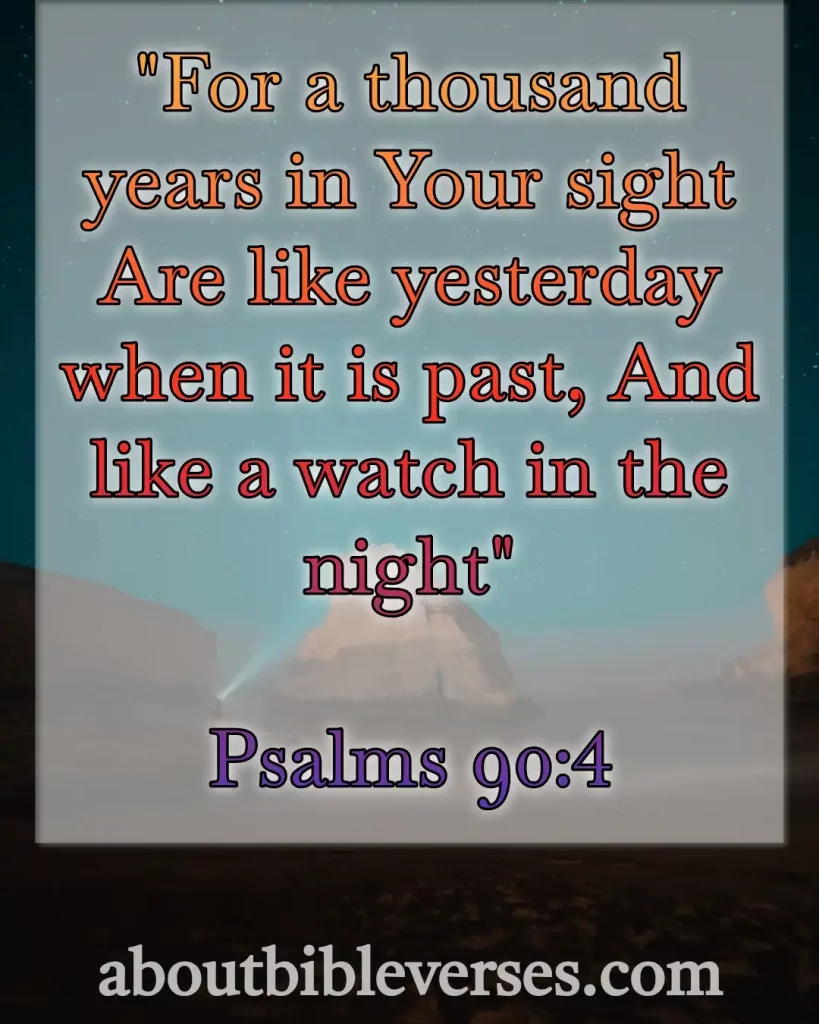 Psalm 90:4(KJV)"For a thousand years in thy sight are but as yesterday when it is past, and as a watch in the night"
Explanation:- To the Lord, one thousand years are just like one day and it will end very soon. We are to view this world with the eyes of the Lord. He never fails to keep his word and we will be blessed if we trust him with all our hearts.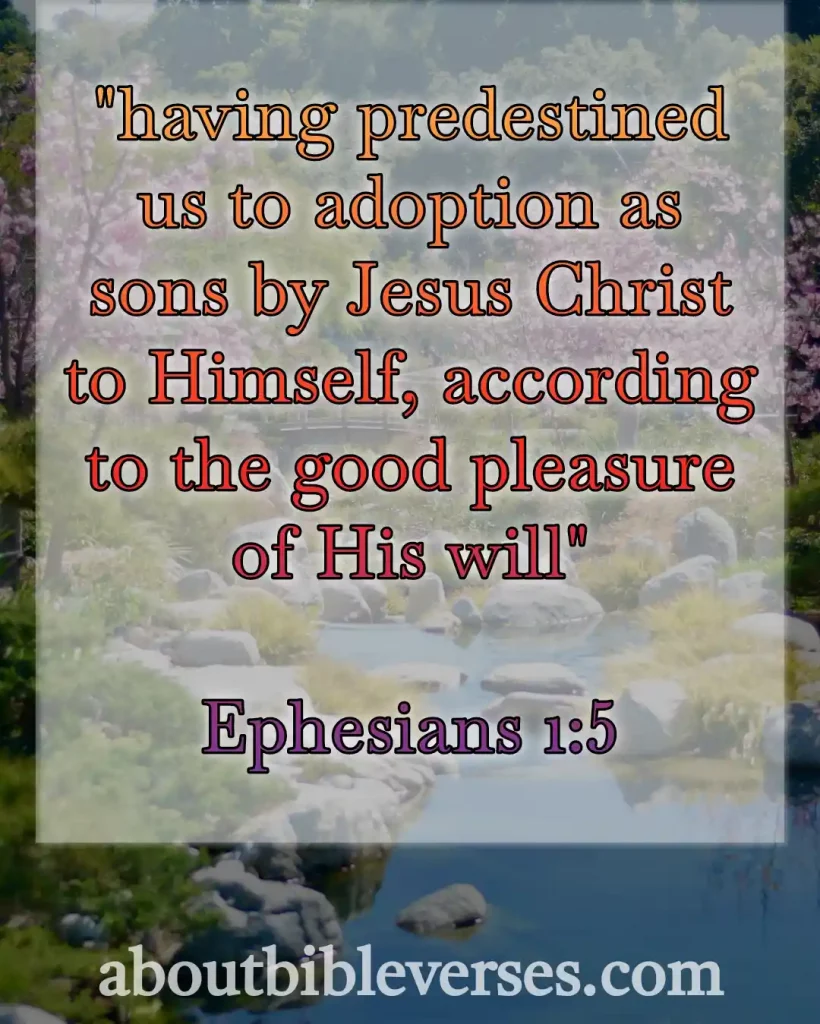 Ephesians 1:5(KJV)"Having predestinated us unto the adoption of children by Jesus Christ to himself, according to the good pleasure of his will"
Explanation:- God has once selected the nation Israel where he has revealed himself but late he showed his grace and mercy to the entire nations of the world through Jesus Christ. So, we must understand God's plan and timing are completely in his hands and we have nothing to do for that.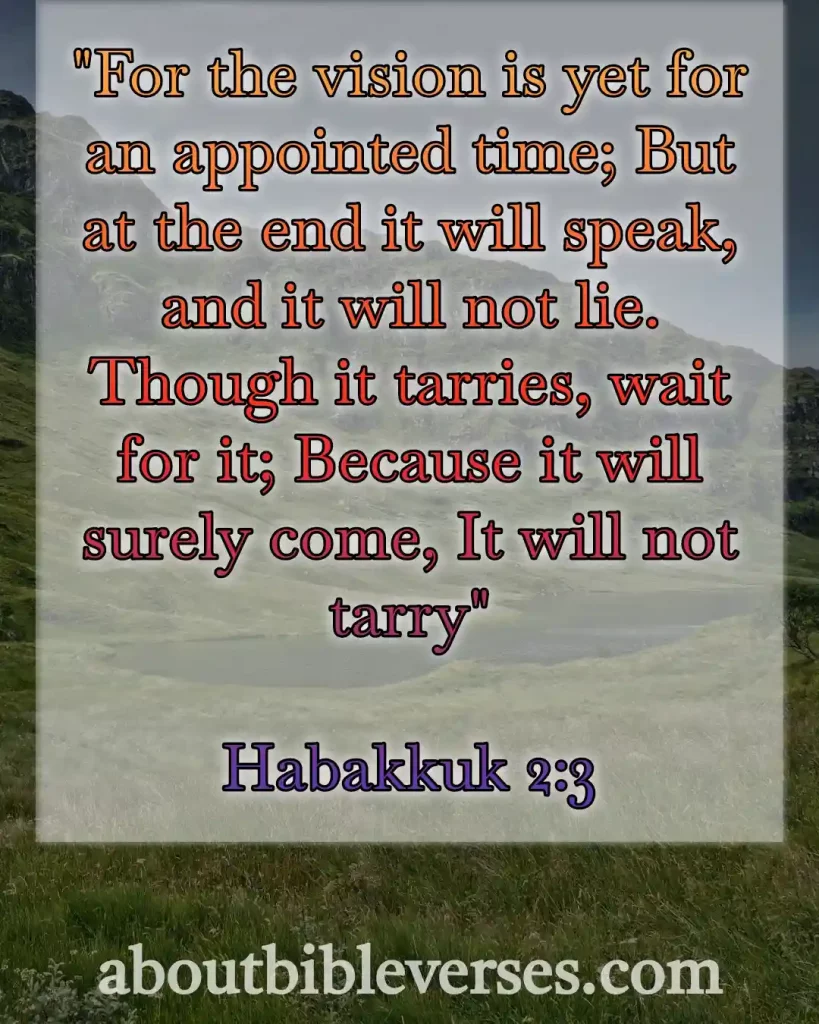 Habakkuk 2:3(KJV)"For the vision is yet for an appointed time, but at the end it shall speak, and not lie: though it tarry, wait for it; because it will surely come, it will not tarry"
Explanation:- The children of God must have the mindset of longsuffering and patience in times of uncertainty. They have to wait until the Lord appears to solve the issues. God is faithful and he knows the perfect time when to deliver us and how to redeem us from our trials.
More Bible Topic
[Best] 11+Bible verses God will fight for you And You Shall Hold Your Peace
[Best] 11+Bible Verses God Will Make A Way(KJV) When There Is No Way
Top 15+Bible Verses About Trusting God's Will & Plans For Our Life
[Best] 13+Bible Verses About God Will Take Care Of You(KJV)
[Best] 19+Bible Verses – Eternal Life God Will Give
[Best] 9+Bible Verses God Is Preparing You For Greater Things
[Best] 5+Bible Verses God Can Do Anything – Nothing Is Impossible for God
[Best] 12+Bible Verses – You Are Valuable To God
Why Bible Says Stop Making Excuses? – God Will Never Accept