In our Christian lives, we must dedicate our heart, soul, and mind to the Lord so we can build a strong relationship with God. Although we live on this earth, we need to live in the realm of God through our spirit.
Our dedication to God leads us to live a godly life which helps us to overcome all the life problems that we face regularly. Jesus died on the cross to help us to overcome this world. We are now powerful enough to break any chain that hinders us in our relation to God.
Jesus made us free from all the chains of bondage. We have the privilege to walk with the mighty God who created everything in this world. No longer are we strangers to God. but we became his own children who he cares about the most.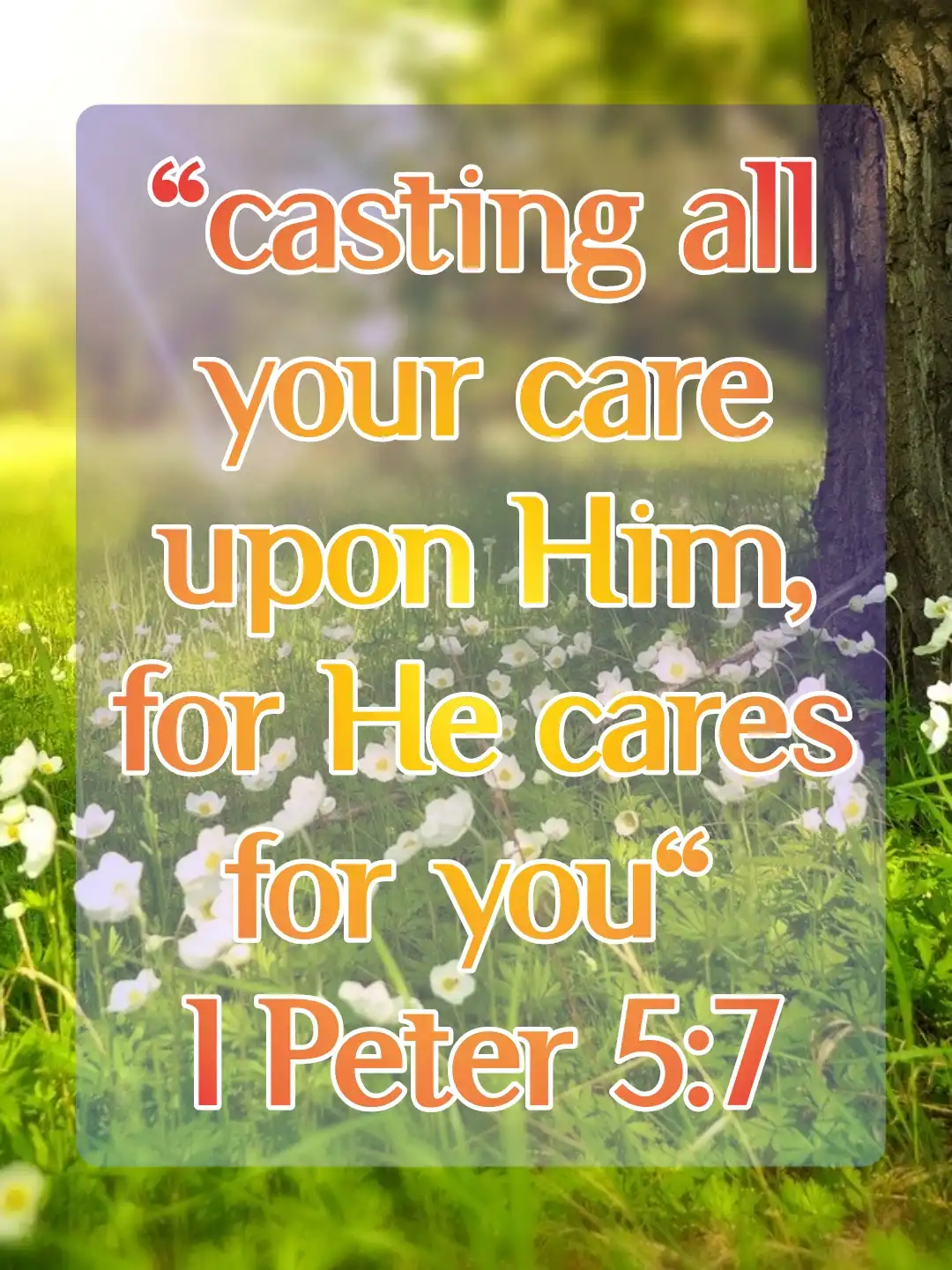 1 Peter 5:7(KJV)"Casting all your care upon him; for he careth for you"
Explanation:- We are the children of the highest God and we must rely on him. He always takes care of us and we must believe in him so that we may not perish. We need to cast all our worries upon him as he thinks for us.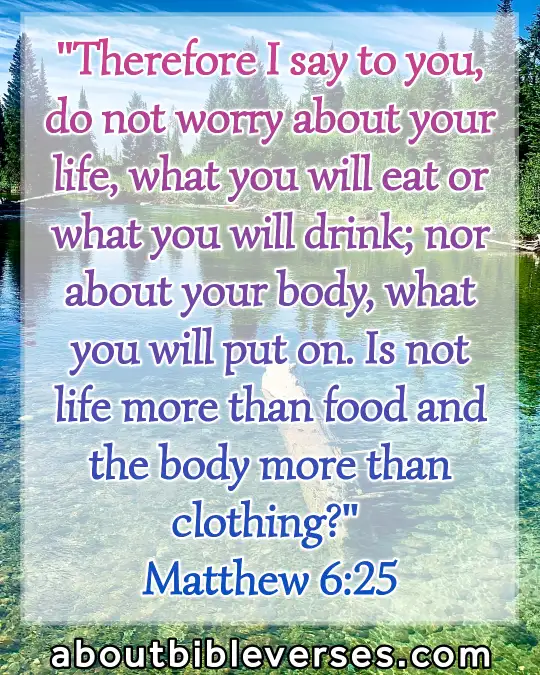 Matthew 6:25(KJV)"Therefore I say unto you, Take no thought for your life, what ye shall eat, or what ye shall drink; nor yet for your body, what ye shall put on. Isn't life more than meat, and the body more than raiment?"
Explanation:- Jesus teaches us that we should not think about our daily needs. We must think about the kingdom of God rather than thinking about the fleshly needs. He is our loving father and he will provide all our needs at the right time.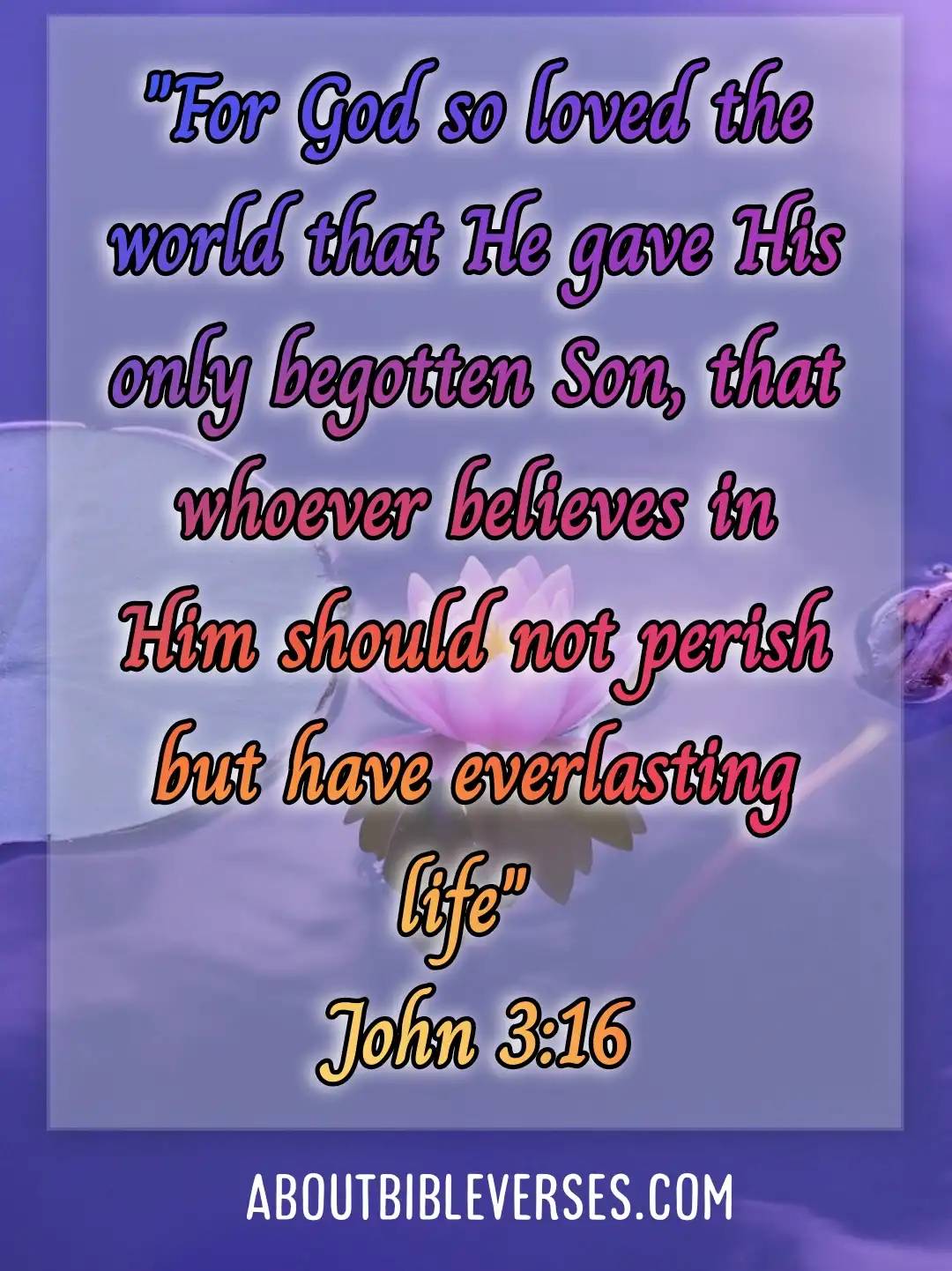 John 3:16(KJV)"For God so loved the world, that he gave his only begotten Son, that whosoever believeth in him should not perish, but have everlasting life"
Explanation:- There was a time when we all were separated from God and we had no hope for our lives. But God loves us so much that he sent Jesus to deliver us from the power of sin so we may not perish but get eternal life in Jesus.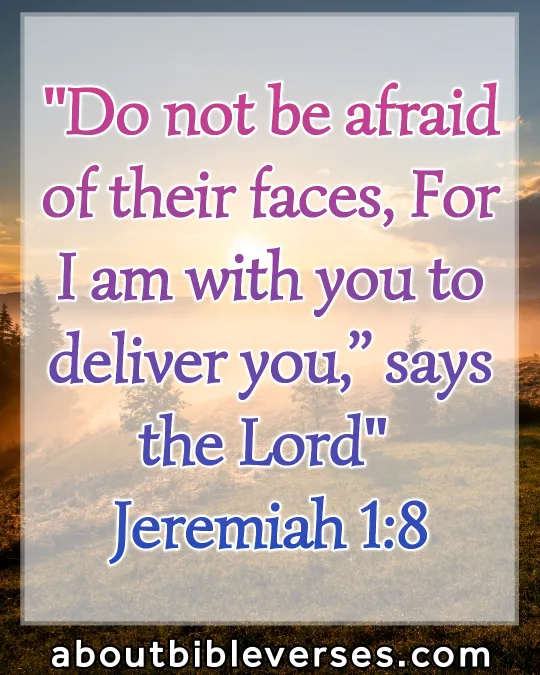 Jeremiah 1:8(KJV)"Be not afraid of their faces: for I am with thee to deliver thee, saith the Lord"
Explanation:- The Lord says not to fear anything in this world. As we are his children, we need to seek his face when we find something difficult in our lives. The Lord is our refuge and we must take shelter in him.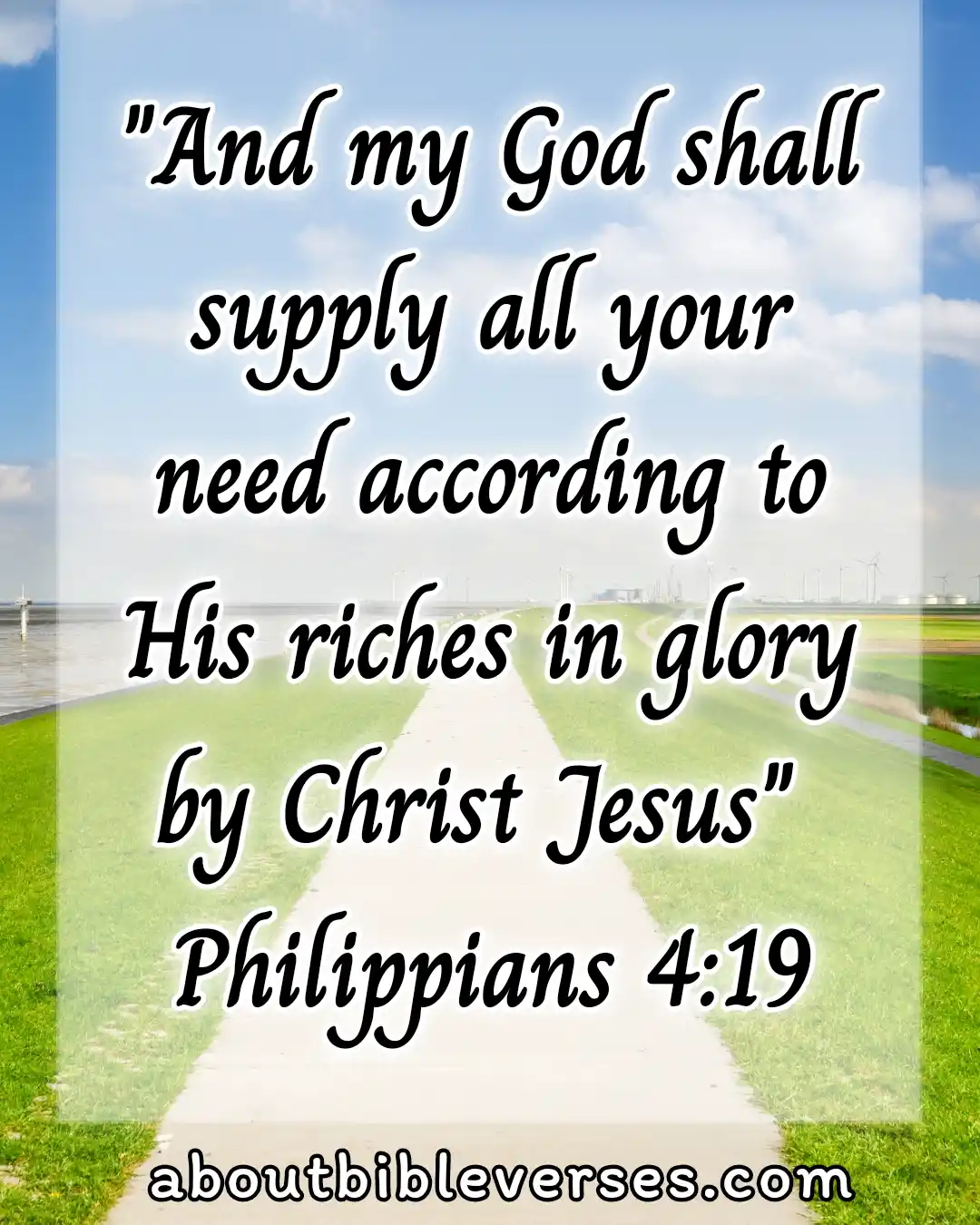 Philippians 4:19(KJV)"But my God shall supply all your need according to his riches in glory by Christ Jesus"
Explanation:- There are many people in this world who always seek things to run their families. But the Lord says if we give our heart and soul to him then he will supply all our daily needs. God will never keep his children hungry and let them suffer.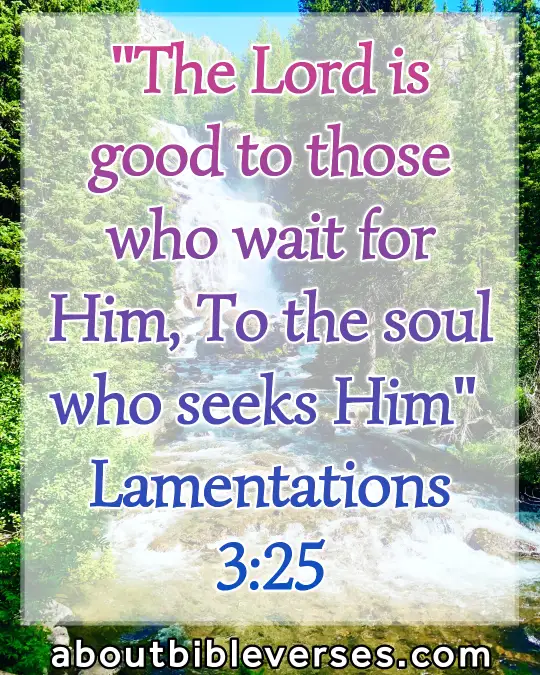 Lamentations 3:25(KJV)"The Lord is good unto them that wait for him, to the soul that seeketh him"
Explanation:- In our Christian life, we need patience so we may find grace from the Lord. God is good all the time. He will solve all our problems when we wait for his blessings in our problems.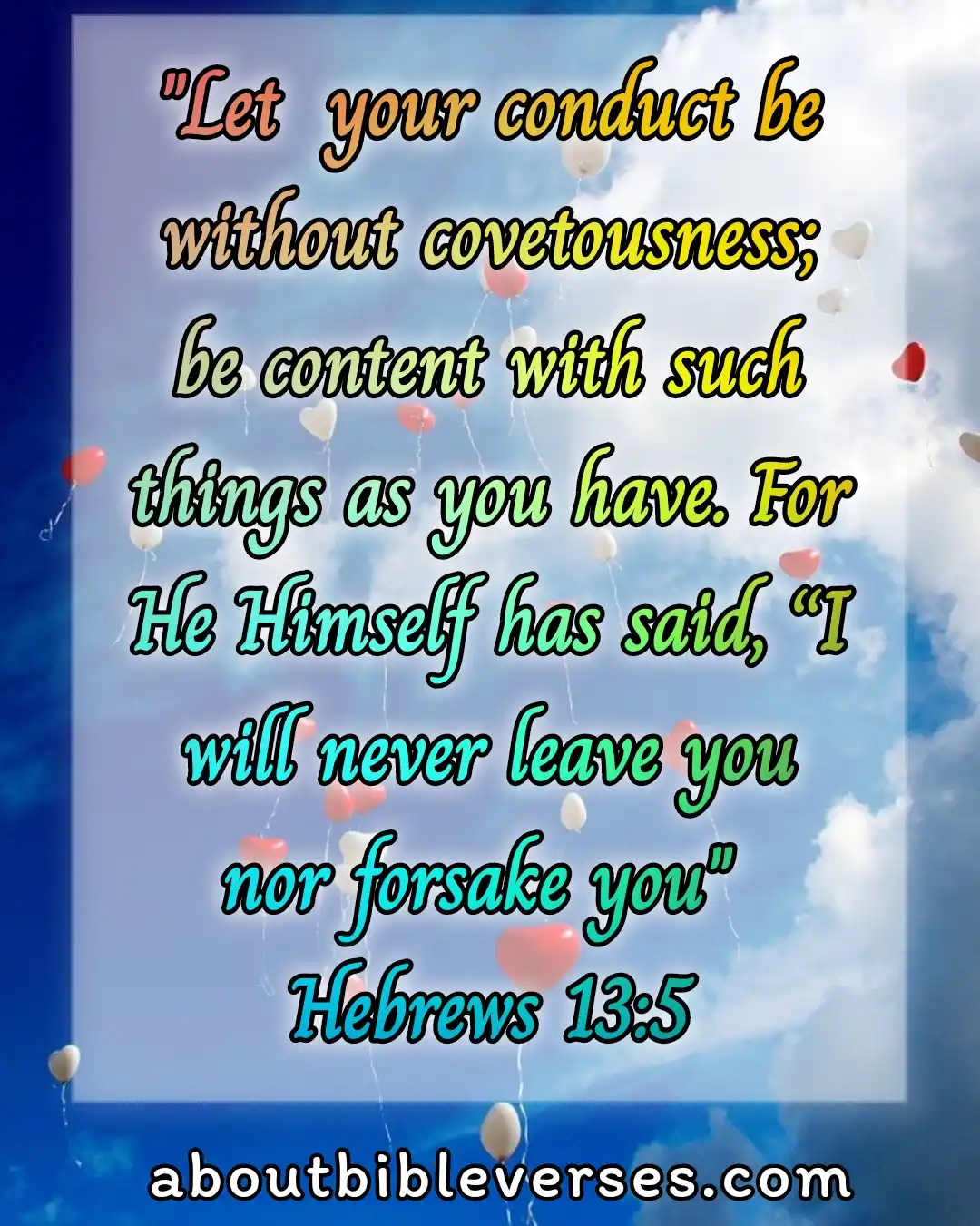 Hebrews 13:5(KJV)"Let your conversation be without covetousness; and be content with such things as ye have: for he hath said, I will never leave thee, nor forsake thee"
Explanation:- We should give up the carnal mind while we walk along with the Lord. We must have a godly mind. The scripture says to us that we need to be content with what we have. The Lord will never hate us if we obey his words and apply them in our lives. HE will show his strength in our lives at the right time.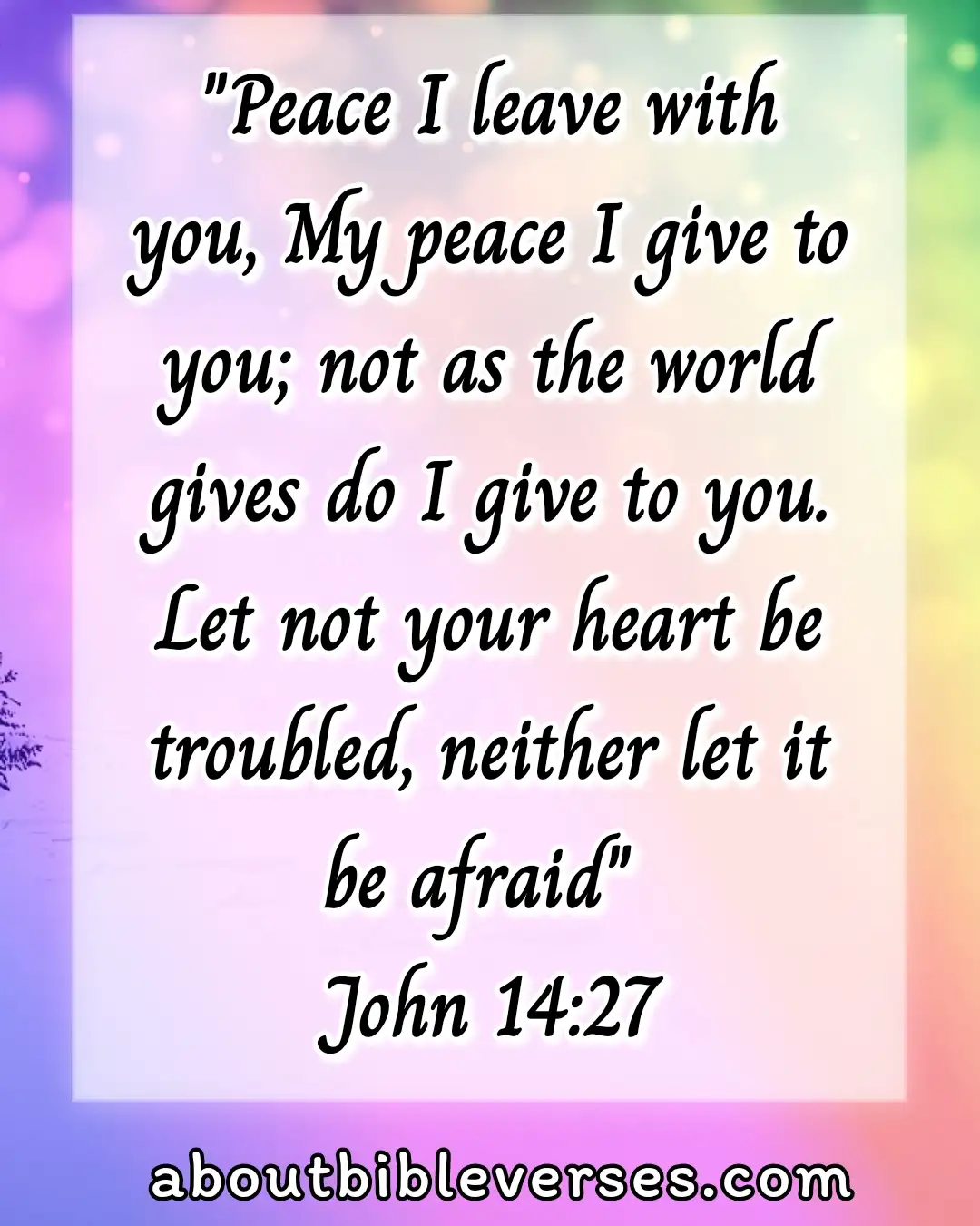 John 14:27(KJV)"Peace I leave with you, my peace I give unto you: not as the world giveth, give I unto you. Let not your heart be troubled, neither let it be afraid"
Explanation:- Jesus says that he left the peace in this world. We are to seek his presence in our lives in order to overcome this world. There are many issues that can arise in our lives as we are living in a fallen world. We need to focus on Jesus to get rid of all our trials and finally, we will be able to deliver ourselves from danger by the mighty hands of God.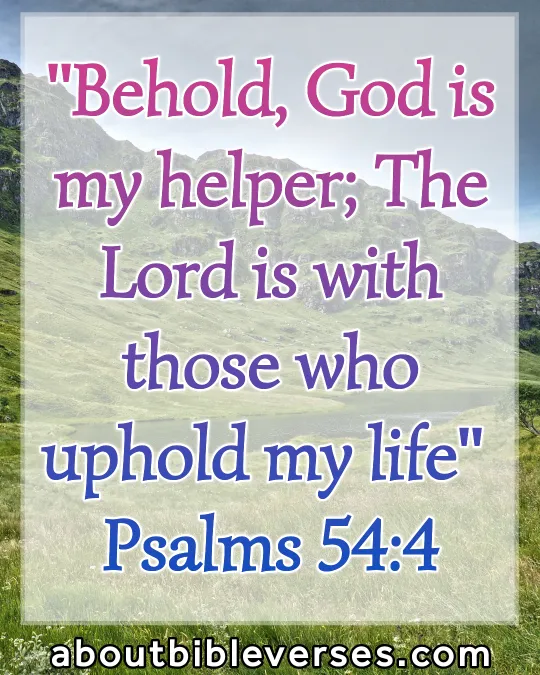 Psalm 54:4(KJV)"Behold, God is mine helper: the Lord is with them that uphold my soul"
Explanation:- Our spiritual life helps us to get the presence of God in our lives. We need to spend more time reading scripture and prayer so we will be closer to God. Thus we can win his heart and he will answer all our prayers.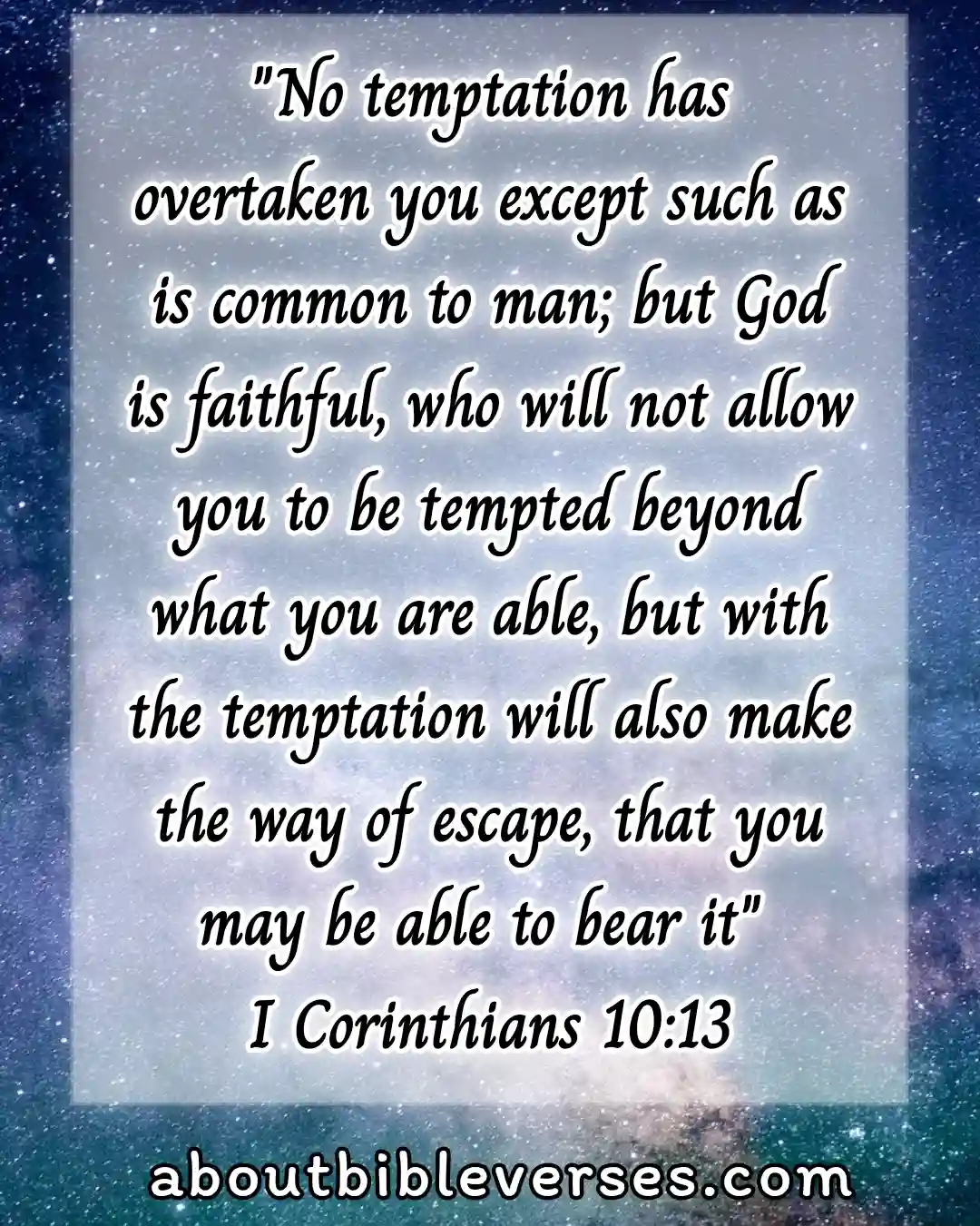 1 Corinthians 10:13(KJV)"There hath no temptation taken you but such as is common to man: but God is faithful, who will not suffer you to be tempted above that ye are able; but will with the temptation also make a way to escape, that ye may be able to bear it"
Explanation:- God is faithful and he knows all our weaknesses. He will never put us through such a test that is beyond our ability. We have to depend on his promises. He is a loving father who cares for us. If we rely on him then we will be victorious at the end of our life's journey.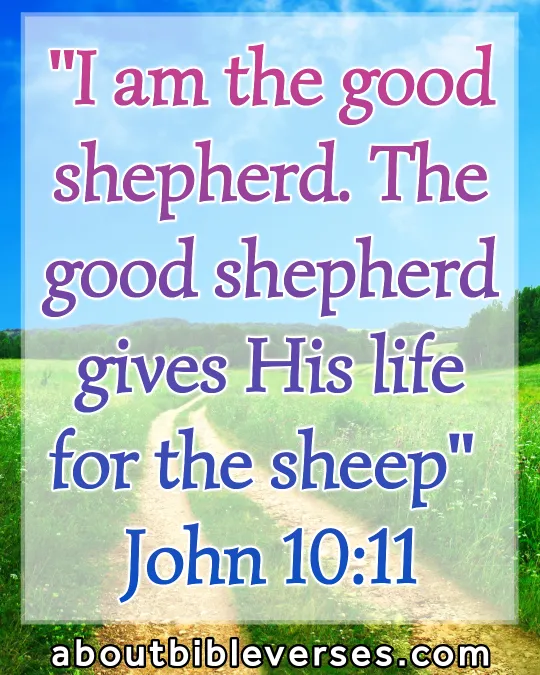 John 10:11(KJV)"I am the good shepherd: the good shepherd giveth his life for the sheep"
Explanation:- We are the sheep who lost our master and Jesus came in this world as a shepherd to redeem us from this world. Jesus claimed that he is the true shepherd and he proved his words by giving his life on the cross for us. We are complete with him. We can ask anything of him according to his will.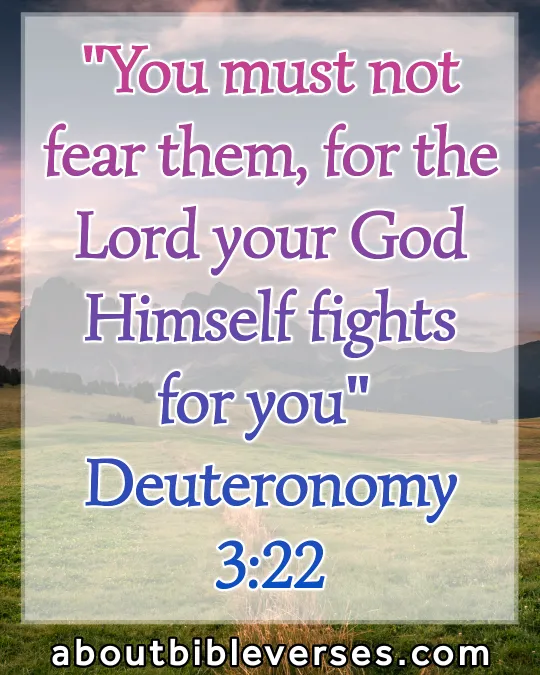 Deuteronomy 3:22(KJV)"Ye shall not fear them: for the Lord your God he shall fight for you"
Explanation:- When we obey the words of God and walk in his commandments then he takes part in our problems. He helps us to get rid of all our issues. He must believe him in order to see his mighty presence in our lives.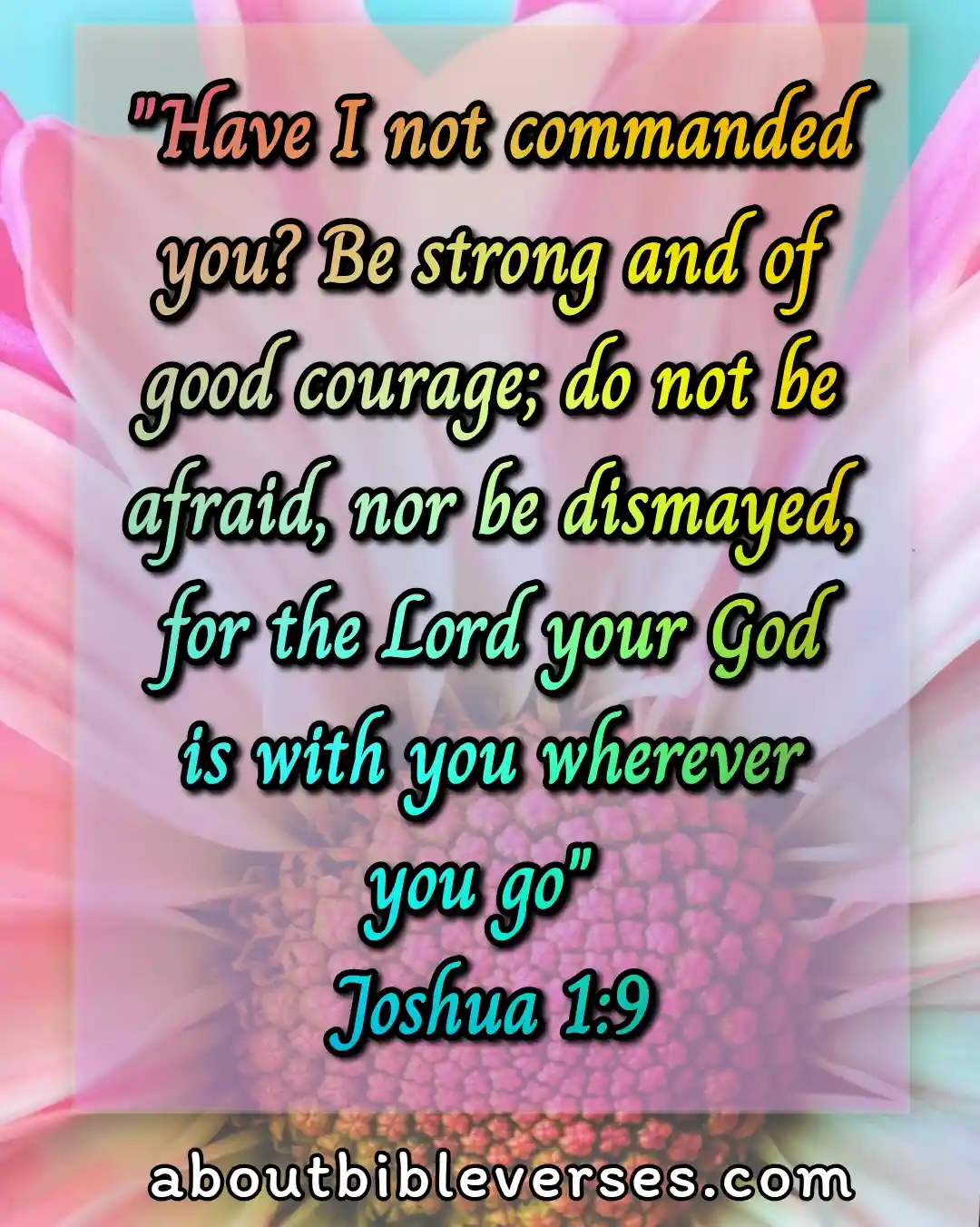 Joshua 1:9(KJV)"Have not I commanded thee? Be strong and of good courage; be not afraid, neither be thou dismayed: for the Lord thy God is with thee whithersoever thou goest"
Explanation:- We need to be brave enough to allow God's promises in our lives. We will be blessed if we seek God's face and blessings in our life. As God is with us so we need not fear anyone in our life. We are not just mere human beings when God is with us. We have the authority of God's power when we surrender our will to Jesus.