Dear friends, The Bible teaches us that commitment to work is an essential aspect of our lives. It involves integrity, diligence, and a focus on serving God and others. By working diligently and selflessly, we honor God and bring blessings to our lives and those around us.
God created humans with the ability to work and be productive, and when we work diligently, we bring glory to Him. The Bible encourages us to work with integrity and honesty. It reminds us that whatever we do, we should do it unto the Lord, giving our best effort. Hard work can lead to success, and we should not be lazy or complacent, but rather be persistent and faithful in our tasks.
Moreover, the Bible advises us not to be driven solely by material gain but to find satisfaction in our labor and to be content with what we have. It encourages us to work together and help one another, as we are all part of God's family. In spiritual terms, our commitment to work extends beyond earthly gains. When we use our talents and skills for the betterment of others, we contribute to God's kingdom on Earth.
Dear friends now let's see the Bible scriptures below that talk about commitment to work For your spiritual and physical growth.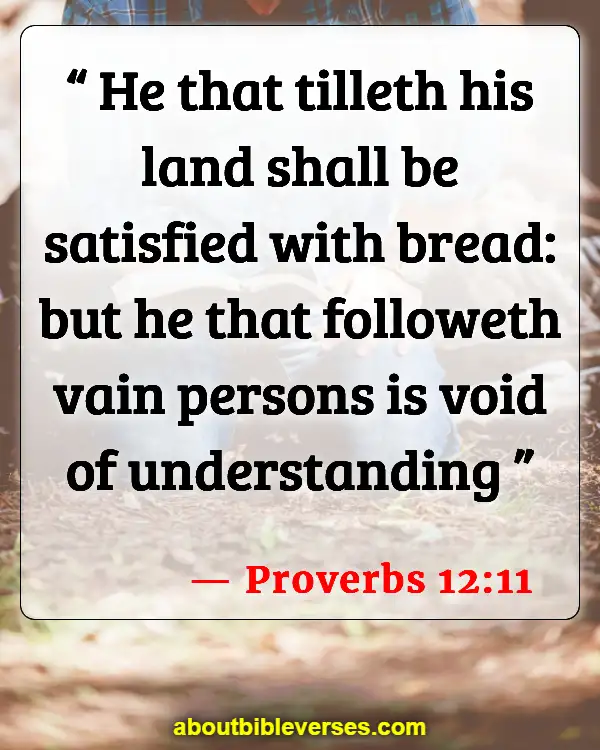 Proverbs 12:11
"He that tilleth his land shall be satisfied with bread: but he that followeth vain persons is void of understanding"
Proverbs 12:24
"The hand of the diligent shall bear rule: but the slothful shall be under tribute"
Proverbs 14:23
"In all labour there is profit: but the talk of the lips tendeth only to penury"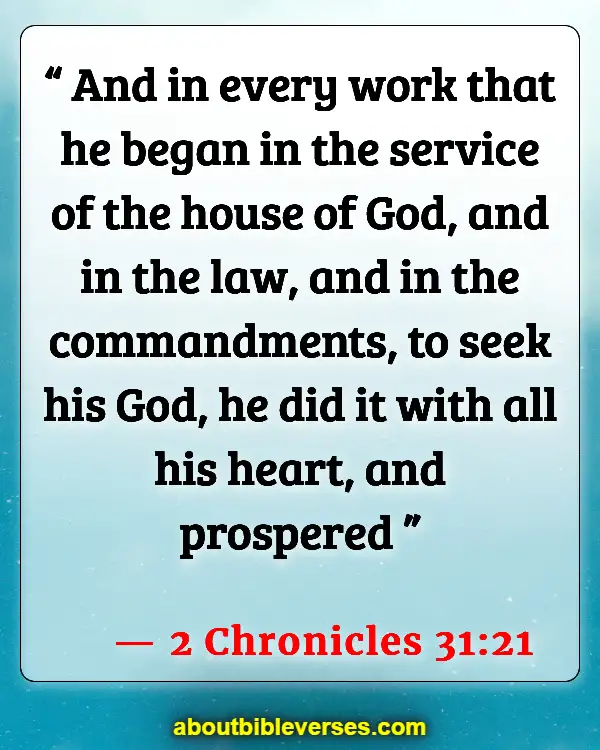 2 Chronicles 31:21
"And in every work that he began in the service of the house of God, and in the law, and in the commandments, to seek his God, he did it with all his heart, and prospered"
Proverbs 16:3
"Commit thy works unto the Lord , and thy thoughts shall be established"
Proverbs 18:9
"He also that is slothful in his work is brother to him that is a great waster"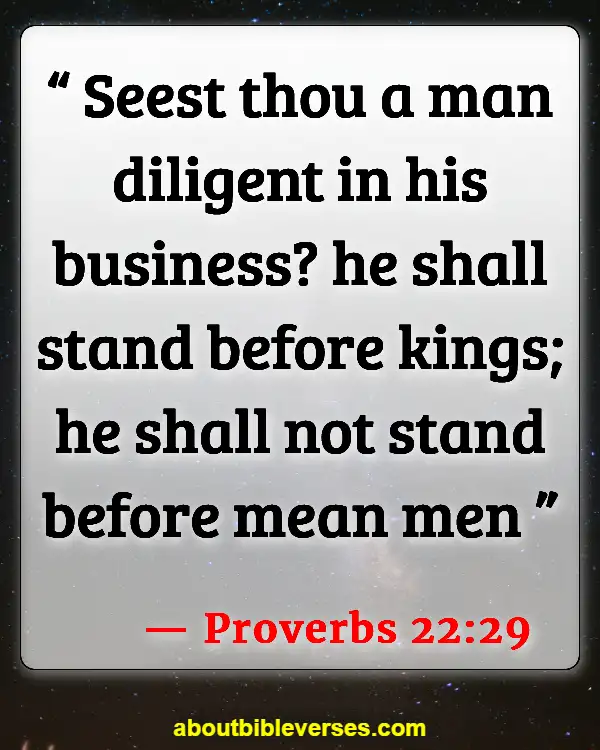 Proverbs 22:29
"Seest thou a man diligent in his business? he shall stand before kings; he shall not stand before mean men"
Ecclesiastes 2:24
"There is nothing better for a man, than that he should eat and drink, and that he should make his soul enjoy good in his labour. This also I saw, that it was from the hand of God"
Ecclesiastes 3:13
"And also that every man should eat and drink, and enjoy the good of all his labour, it is the gift of God"
Ecclesiastes 9:10
"Whatsoever thy hand findeth to do, do it with thy might; for there is no work, nor device, nor knowledge, nor wisdom, in the grave, whither thou goest"
Isaiah 65:23
"They shall not labour in vain, nor bring forth for trouble; for they are the seed of the blessed of the Lord , and their offspring with them"
Matthew 5:16
"Let your light so shine before men, that they may see your good works, and glorify your Father which is in heaven"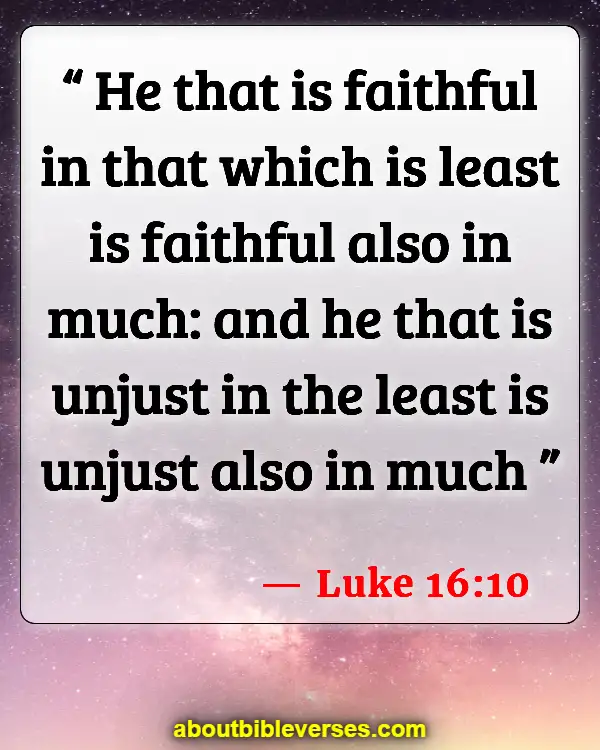 Luke 16:10
"He that is faithful in that which is least is faithful also in much: and he that is unjust in the least is unjust also in much"
Acts 20:35
"I have shewed you all things, how that so labouring ye ought to support the weak, and to remember the words of the Lord Jesus, how he said, It is more blessed to give than to receive"
1 Corinthians 10:31
"Whether therefore ye eat, or drink, or whatsoever ye do, do all to the glory of God"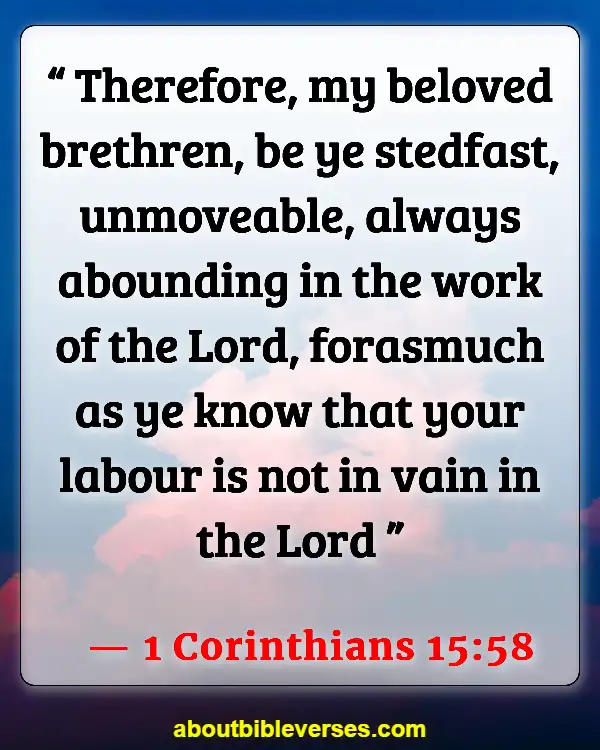 1 Corinthians 15:58
"Therefore, my beloved brethren, be ye stedfast, unmoveable, always abounding in the work of the Lord, forasmuch as ye know that your labour is not in vain in the Lord"
2 Corinthians 9:6
"But this I say, He which soweth sparingly shall reap also sparingly; and he which soweth bountifully shall reap also bountifully"
Ephesians 2:10
"For we are his workmanship, created in Christ Jesus unto good works, which God hath before ordained that we should walk in them"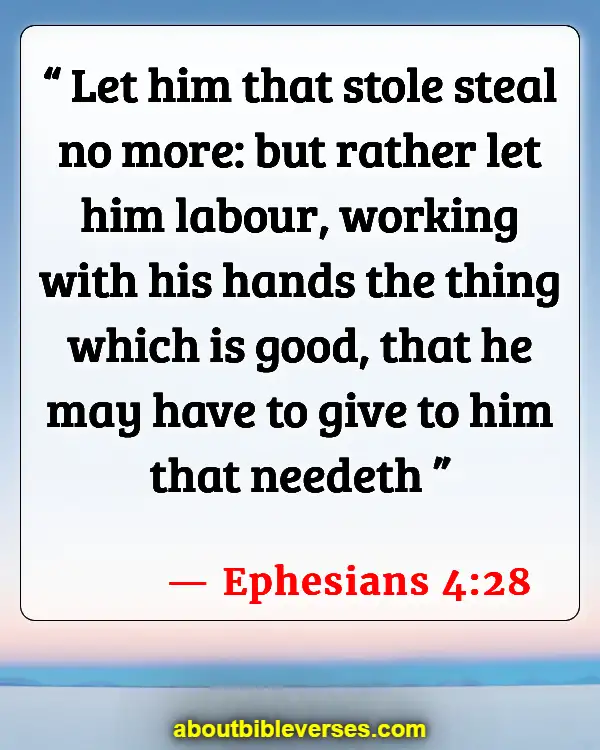 Ephesians 4:28
"Let him that stole steal no more: but rather let him labour, working with his hands the thing which is good, that he may have to give to him that needeth"
Ephesians 6:7
"With good will doing service, as to the Lord, and not to men"
Colossians 3:17
"And whatsoever ye do in word or deed, do all in the name of the Lord Jesus, giving thanks to God and the Father by him"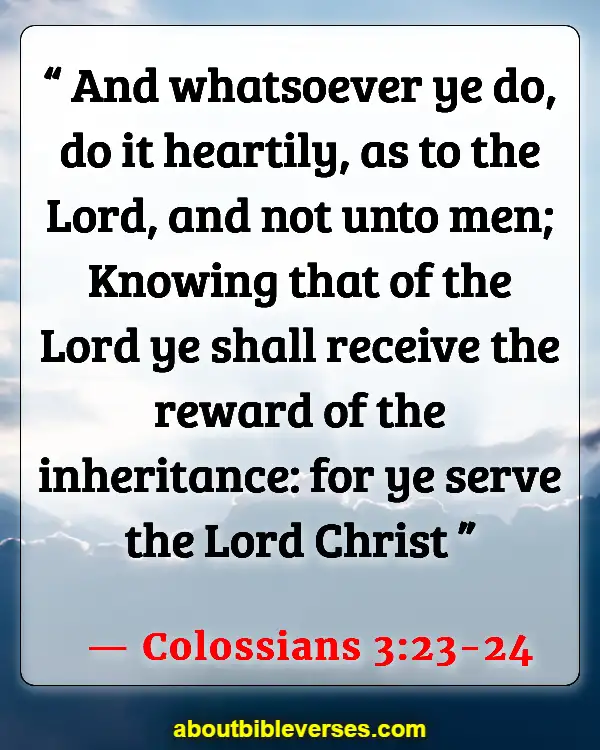 Colossians 3:23-24
"And whatsoever ye do, do it heartily, as to the Lord, and not unto men; Knowing that of the Lord ye shall receive the reward of the inheritance: for ye serve the Lord Christ"
1 Thessalonians 4:11
"And that ye study to be quiet, and to do your own business, and to work with your own hands, as we commanded you"
2 Thessalonians 3:10
"For even when we were with you, this we commanded you, that if any would not work, neither should he eat"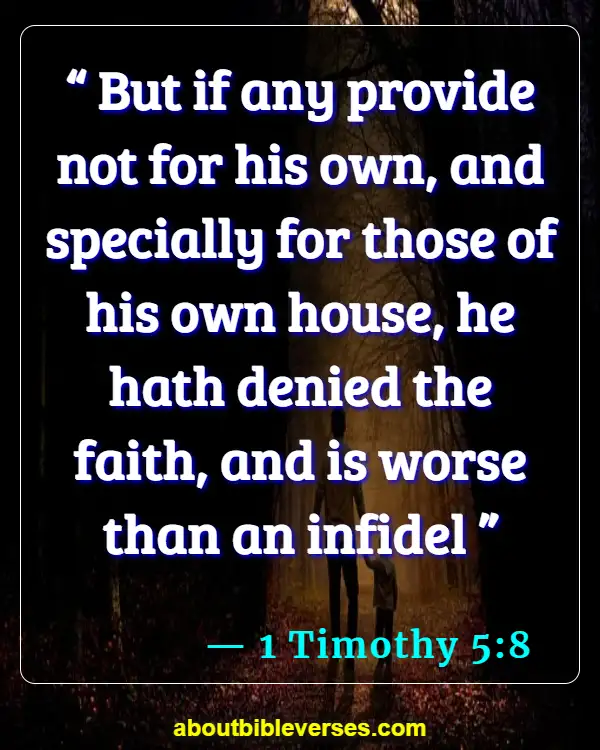 1 Timothy 5:8
"But if any provide not for his own, and specially for those of his own house, he hath denied the faith, and is worse than an infidel"
2 Timothy 2:15
"Study to shew thyself approved unto God, a workman that needeth not to be ashamed, rightly dividing the word of truth"
Titus 3:14
"And let our's also learn to maintain good works for necessary uses, that they be not unfruitful"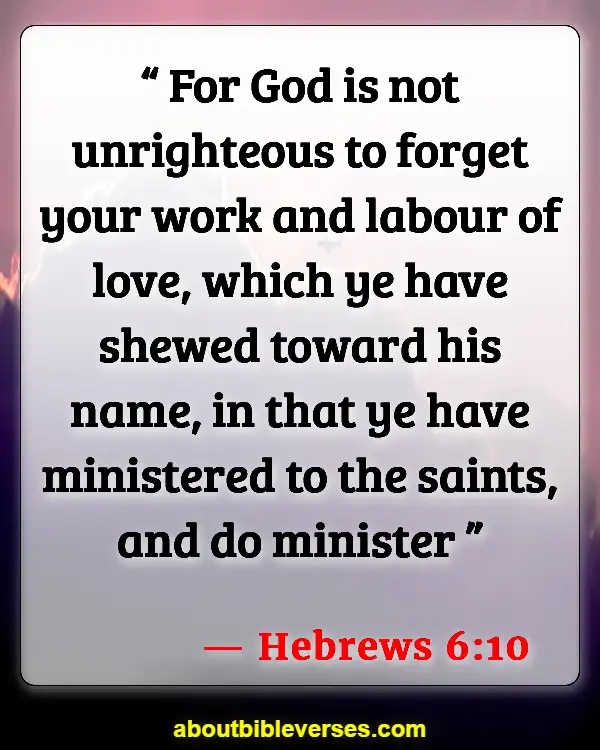 Hebrews 6:10
"For God is not unrighteous to forget your work and labour of love, which ye have shewed toward his name, in that ye have ministered to the saints, and do minister"
James 1:23-25
"For if any be a hearer of the word, and not a doer, he is like unto a man beholding his natural face in a glass: For he beholdeth himself, and goeth his way, and straightway forgetteth what manner of man he was. But whoso looketh into the perfect law of liberty, and continueth therein, he being not a forgetful hearer, but a doer of the work, this man shall be blessed in his deed"
1 Peter 4:10
"As every man hath received the gift, even so minister the same one to another, as good stewards of the manifold grace of God"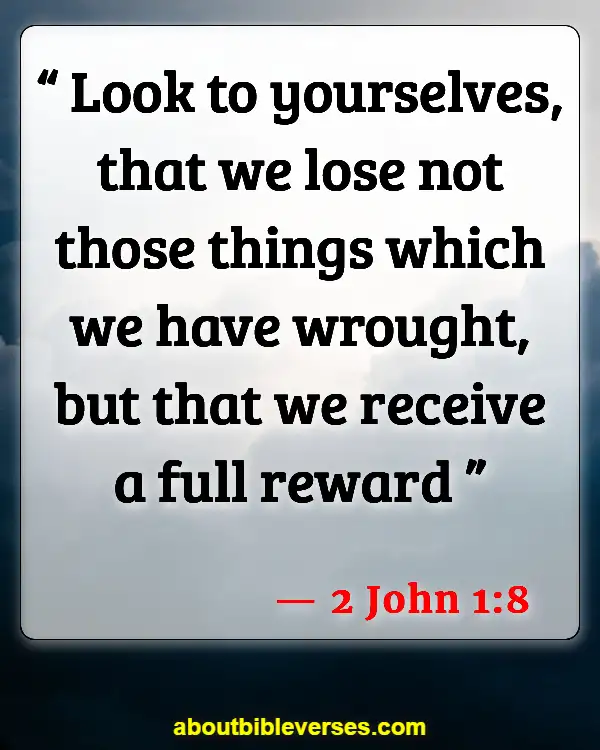 2 John 1:8
"Look to yourselves, that we lose not those things which we have wrought, but that we receive a full reward"