Dear friends, the Bible teaches us that success comes from perseverance. God honors those who work hard and apply themselves fully to his calling.
When we develop good habits and discipline ourselves to complete tasks with excellence, we reap rewards. Remember a parable in the Bible. Slaves who invested their talents and
Multiplied they pleased their master, but the lazy servant displeased him. Friends, remember this passage of Matthew 25:14-30 Bible and go and read it once I will give the link below this article.
We are called not only to dream, but to pursue our dreams with focused effort. When we strive from the heart, God rewards our work.
However, we must balance ambition with humility, remembering that true success comes not only from human effort but from walking in step with God's will. Our labor must be accompanied by prayer and reflection on the Scriptures.
As we plan and strive, we acknowledge that the Lord commands our actions. Lasting success and fulfillment are found in God's unique purpose for each of us.
When we follow God's principles of perseverance, integrity, and service to others, our work will be blessed. May we build our lives on the firm foundation of God's knowledge.
Dear friends, now let's see the Bible scriptures below that talk about "Success And Hard Work".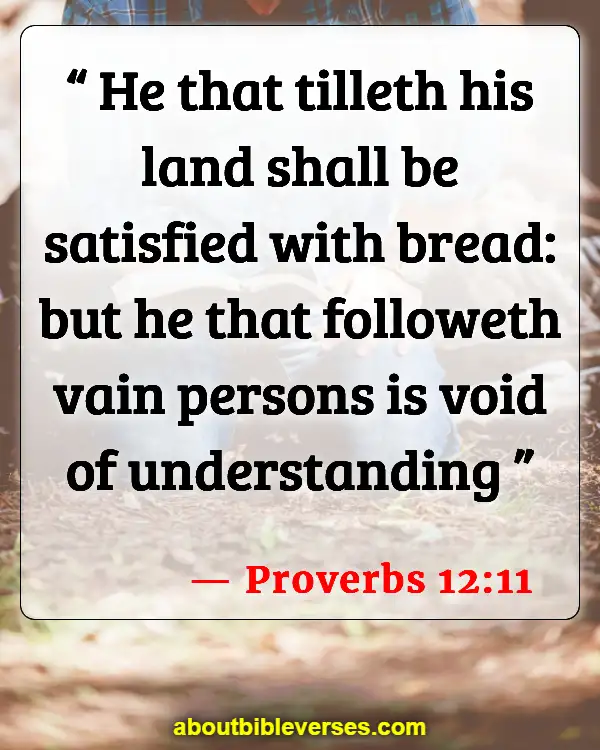 Proverbs 12:11
"He that tilleth his land shall be satisfied with bread: but he that followeth vain persons is void of understanding"
Proverbs 13:4
"The soul of the sluggard desireth, and hath nothing: but the soul of the diligent shall be made fat"
Proverbs 14:23
"In all labour there is profit: but the talk of the lips tendeth only to penury"
Proverbs 21:5
"The thoughts of the diligent tend only to plenteousness; but of every one that is hasty only to want"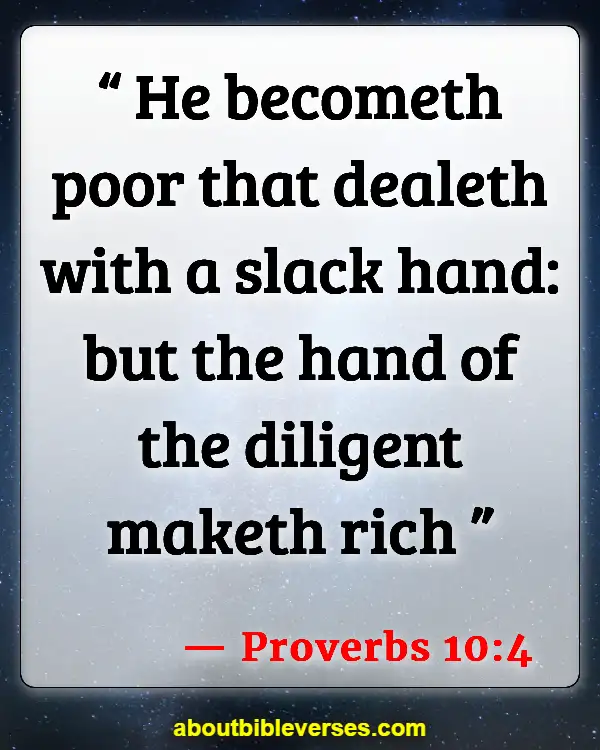 Proverbs 10:4
"He becometh poor that dealeth with a slack hand: but the hand of the diligent maketh rich"
2 Thessalonians 3:10
"For even when we were with you, this we commanded you, that if any would not work, neither should he eat"
Genesis 39:2-3
"And the Lord was with Joseph, and he was a prosperous man; and he was in the house of his master the Egyptian. And his master saw that the Lord was with him, and that the Lord made all that he did to prosper in his hand"
Psalm 1:1-3
"Blessed is the man that walketh not in the counsel of the ungodly, nor standeth in the way of sinners, nor sitteth in the seat of the scornful. But his delight is in the law of the Lord ; and in his law doth he meditate day and night. And he shall be like a tree planted by the rivers of water, that bringeth forth his fruit in his season; his leaf also shall not wither; and whatsoever he doeth shall prosper"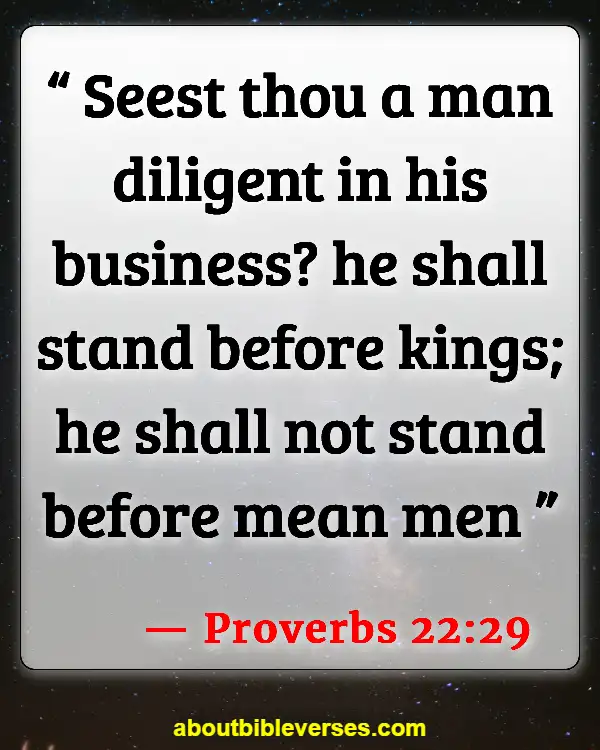 Proverbs 22:29
"Seest thou a man diligent in his business? he shall stand before kings; he shall not stand before mean men"
Proverbs 16:3
"Commit thy works unto the Lord , and thy thoughts shall be established"
Colossians 3:23-24
"And whatsoever ye do, do it heartily, as to the Lord, and not unto men; Knowing that of the Lord ye shall receive the reward of the inheritance: for ye serve the Lord Christ"
Proverbs 18:9
"He also that is slothful in his work is brother to him that is a great waster"
Ecclesiastes 9:10
"Whatsoever thy hand findeth to do, do it with thy might; for there is no work, nor device, nor knowledge, nor wisdom, in the grave, whither thou goest"
Proverbs 20:4
"The sluggard will not plow by reason of the cold; therefore shall he beg in harvest, and have nothing"
Proverbs 28:19
"He that tilleth his land shall have plenty of bread: but he that followeth after vain persons shall have poverty enough"
Proverbs 6:6-8
"Go to the ant, thou sluggard; consider her ways, and be wise: Which having no guide, overseer, or ruler, Provideth her meat in the summer, and gathereth her food in the harvest"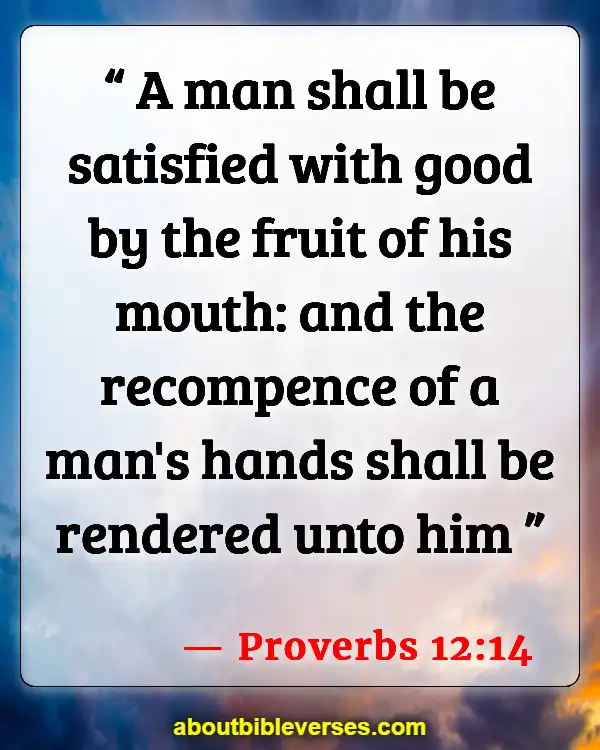 Proverbs 12:14
"A man shall be satisfied with good by the fruit of his mouth: and the recompence of a man's hands shall be rendered unto him"
Proverbs 12:24
"The hand of the diligent shall bear rule: but the slothful shall be under tribute"
Proverbs 4:7
"Wisdom is the principal thing; therefore get wisdom: and with all thy getting get understanding"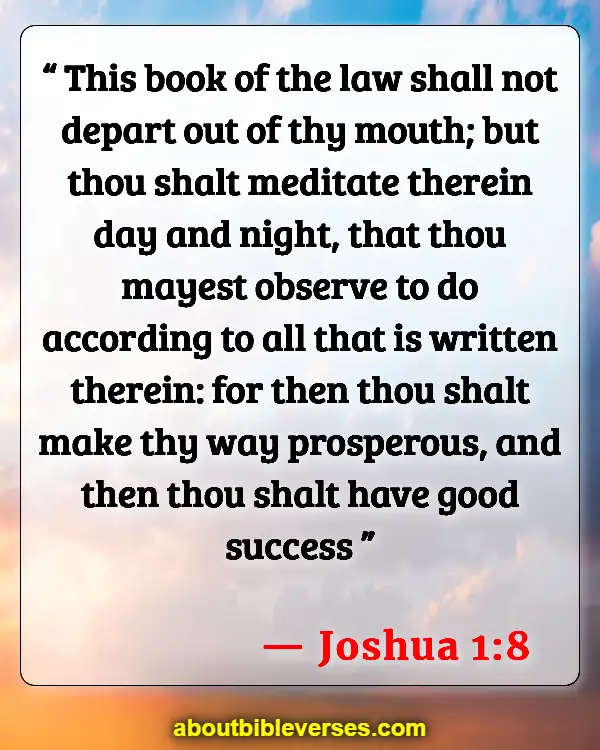 Joshua 1:8
"This book of the law shall not depart out of thy mouth; but thou shalt meditate therein day and night, that thou mayest observe to do according to all that is written therein: for then thou shalt make thy way prosperous, and then thou shalt have good success"
Psalm 128:2
"For thou shalt eat the labour of thine hands: happy shalt thou be, and it shall be well with thee"
1 Corinthians 15:58
"Therefore, my beloved brethren, be ye stedfast, unmoveable, always abounding in the work of the Lord, forasmuch as ye know that your labour is not in vain in the Lord"
Galatians 6:9
"And let us not be weary in well doing: for in due season we shall reap, if we faint not"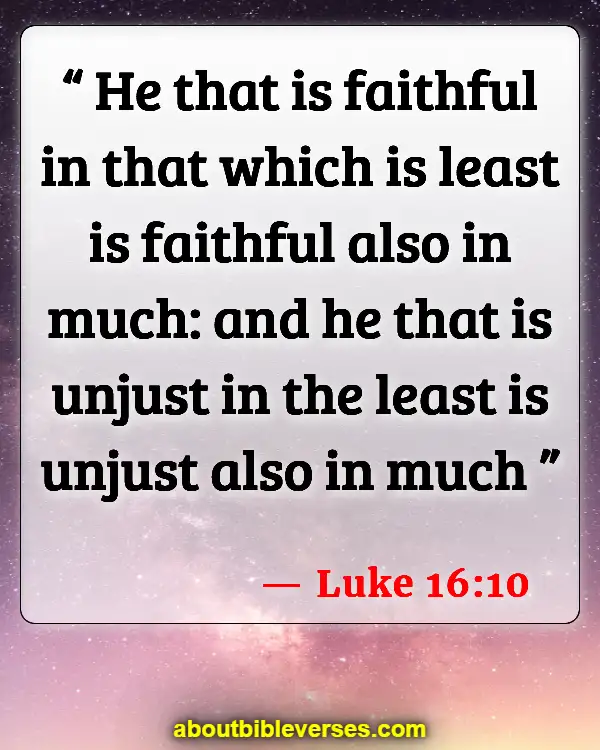 Luke 16:10
"He that is faithful in that which is least is faithful also in much: and he that is unjust in the least is unjust also in much"
Proverbs 24:27
"Prepare thy work without, and make it fit for thyself in the field; and afterwards build thine house"
Proverbs 12:27
"The slothful man roasteth not that which he took in hunting: but the substance of a diligent man is precious"
Proverbs 16:26
"He that laboureth laboureth for himself; for his mouth craveth it of him"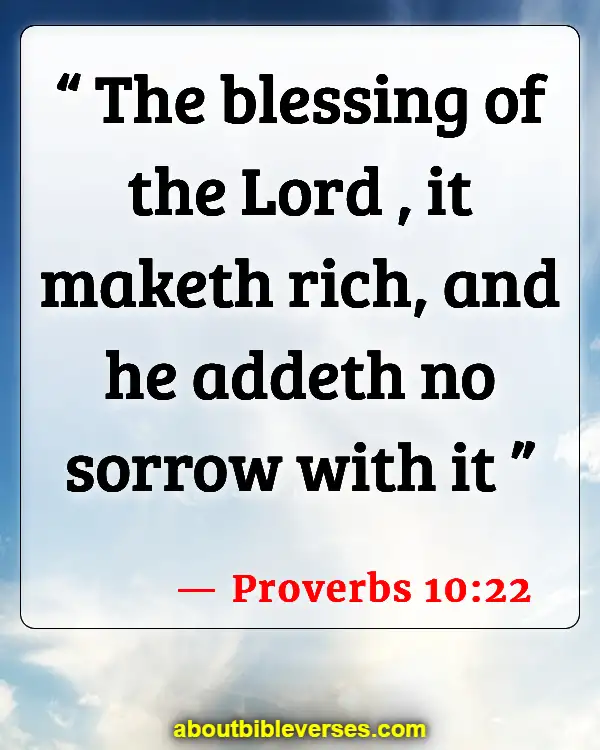 Proverbs 10:22
"The blessing of the Lord , it maketh rich, and he addeth no sorrow with it"
Psalm 90:17
"And let the beauty of the Lord our God be upon us: and establish thou the work of our hands upon us; yea, the work of our hands establish thou it"
Deuteronomy 28:12
"The Lord shall open unto thee his good treasure, the heaven to give the rain unto thy land in his season, and to bless all the work of thine hand: and thou shalt lend unto many nations, and thou shalt not borrow"
Deuteronomy 15:10
"Thou shalt surely give him, and thine heart shall not be grieved when thou givest unto him: because that for this thing the Lord thy God shall bless thee in all thy works, and in all that thou puttest thine hand unto"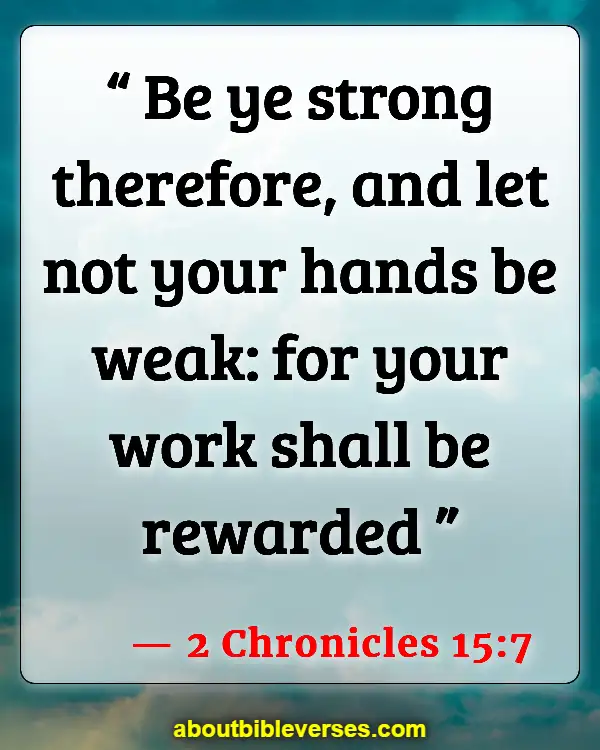 2 Chronicles 15:7
"Be ye strong therefore, and let not your hands be weak: for your work shall be rewarded"
Proverbs 3:9-10
"Honour the Lord with thy substance, and with the firstfruits of all thine increase: So shall thy barns be filled with plenty, and thy presses shall burst out with new wine"
1 Timothy 5:18
"For the scripture saith, thou shalt not muzzle the ox that treadeth out the corn. And, The labourer is worthy of his reward"
The Parable of the Bags of Gold – Matthew 25:14–30