Hello dear friends, welcome to our site in the name of Jesus Christ.
Dear friends, social media platforms like Facebook, Instagram and WhatsApp are deeply involved in our lives.
So here we have shared some Bible verses that you can share with your friends and family and in your social media biography. That will help each other to grow spiritually and spread the word of God.
Dear friends now let's see the Bible scriptures.
Short Scriptures Motivational For Facebook, Instagram, WhatsApp: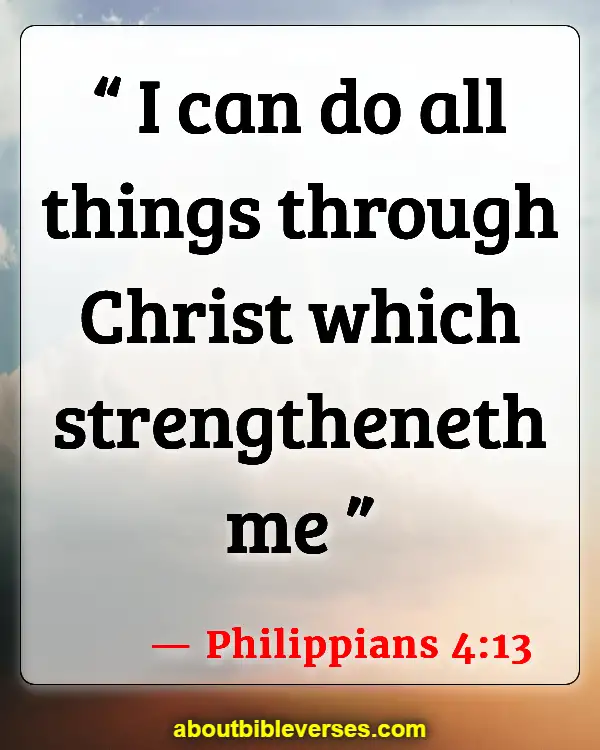 Philippians 4:13
"I can do all things through Christ which strengtheneth me"
Jeremiah 29:11
"For I know the thoughts that I think toward you, saith the Lord , thoughts of peace, and not of evil, to give you an expected end"
Romans 8:28
"And we know that all things work together for good to them that love God, to them who are the called according to his purpose"
Isaiah 40:31
"But they that wait upon the Lord shall renew their strength; they shall mount up with wings as eagles; they shall run, and not be weary; and they shall walk, and not faint"
2 Timothy 1:7
"For God hath not given us the spirit of fear; but of power, and of love, and of a sound mind"
1 Corinthians 16:13
"Watch ye, stand fast in the faith, quit you like men, be strong"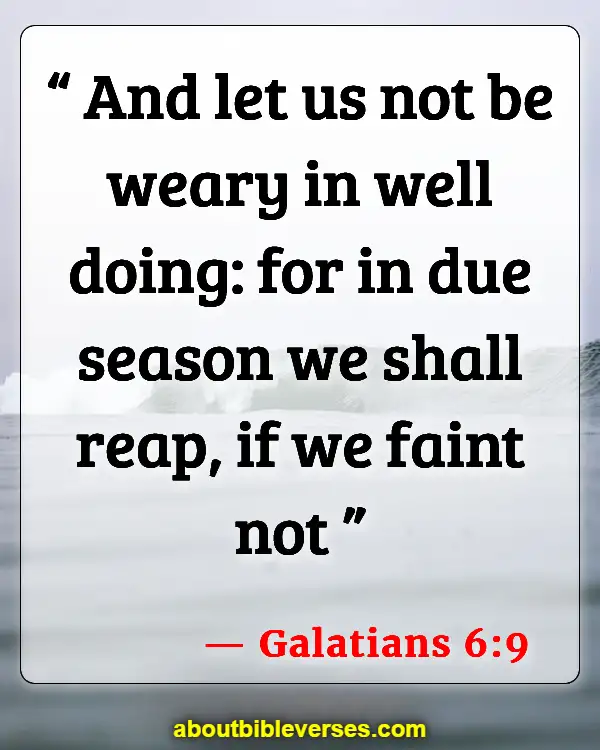 Galatians 6:9
"And let us not be weary in well doing: for in due season we shall reap, if we faint not"
Proverbs 16:3
"Commit thy works unto the Lord , and thy thoughts shall be established"
Joshua 1:9
"Have not I commanded thee? Be strong and of a good courage; be not afraid, neither be thou dismayed: for the Lord thy God is with thee whithersoever thou goest"
Isaiah 43:2
"When thou passest through the waters, I will be with thee; and through the rivers, they shall not overflow thee: when thou walkest through the fire, thou shalt not be burned; neither shall the flame kindle upon thee"
Romans 12:2
"And be not conformed to this world: but be ye transformed by the renewing of your mind, that ye may prove what is that good, and acceptable, and perfect, will of God"
Proverbs 18:10
"The name of the Lord is a strong tower: the righteous runneth into it, and is safe"
Isaiah 54:17
"No weapon that is formed against thee shall prosper; and every tongue that shall rise against thee in judgment thou shalt condemn. This is the heritage of the servants of the Lord , and their righteousness is of me, saith the Lord"
Psalm 31:24
"Be of good courage, and he shall strengthen your heart, all ye that hope in the Lord"
Romans 8:37
"Nay, in all these things we are more than conquerors through him that loved us"
Deuteronomy 31:6
"Be strong and of a good courage, fear not, nor be afraid of them: for the Lord thy God, he it is that doth go with thee; he will not fail thee, nor forsake thee"
Proverbs 27:17
"Iron sharpeneth iron; so a man sharpeneth the countenance of his friend"
Romans 5:3-4
"And not only so, but we glory in tribulations also: knowing that tribulation worketh patience; And patience, experience; and experience, hope"
2 Corinthians 4:16-18
"For which cause we faint not; but though our outward man perish, yet the inward man is renewed day by day. For our light affliction, which is but for a moment, worketh for us a far more exceeding and eternal weight of glory; While we look not at the things which are seen, but at the things which are not seen: for the things which are seen are temporal; but the things which are not seen are eternal"
Philippians 1:6
"Being confident of this very thing, that he which hath begun a good work in you will perform it until the day of Jesus Christ"
Ephesians 2:10
"For we are his workmanship, created in Christ Jesus unto good works, which God hath before ordained that we should walk in them"
Psalm 28:7
"The Lord is my strength and my shield; my heart trusted in him, and I am helped: therefore my heart greatly rejoiceth; and with my song will I praise him"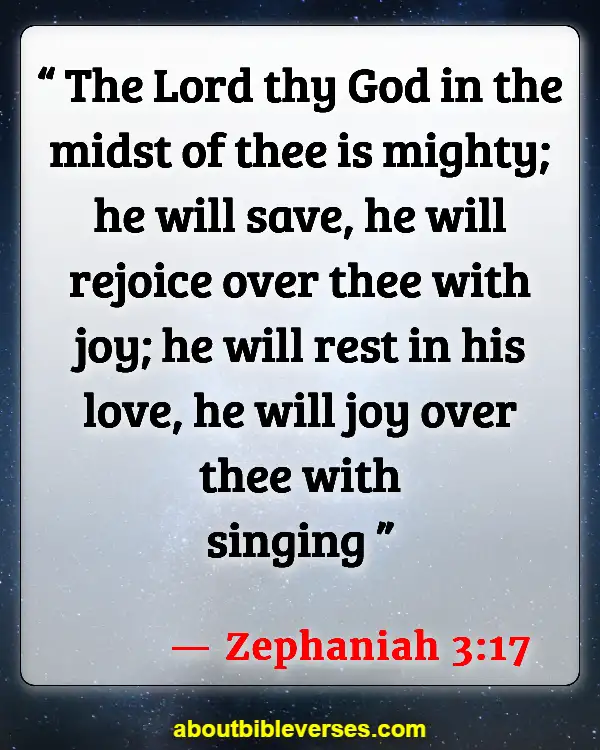 Zephaniah 3:17
"The Lord thy God in the midst of thee is mighty; he will save, he will rejoice over thee with joy; he will rest in his love, he will joy over thee with singing"
Psalm 56:3-4
"What time I am afraid, I will trust in thee. In God I will praise his word, in God I have put my trust; I will not fear what flesh can do unto me"
Nehemiah 8:10
"Then he said unto them, Go your way, eat the fat, and drink the sweet, and send portions unto them for whom nothing is prepared: for this day is holy unto our Lord : neither be ye sorry; for the joy of the Lord is your strength"
Romans 15:4
"For whatsoever things were written aforetime were written for our learning, that we through patience and comfort of the scriptures might have hope"
1 John 4:4
"Ye are of God, little children, and have overcome them: because greater is he that is in you, than he that is in the world"
James 1:2-3
"My brethren, count it all joy when ye fall into divers temptations; Knowing this, that the trying of your faith worketh patience"
Isaiah 44:8
"Fear ye not, neither be afraid: have not I told thee from that time, and have declared it? ye are even my witnesses. Is there a God beside me? yea, there is no God; I know not any"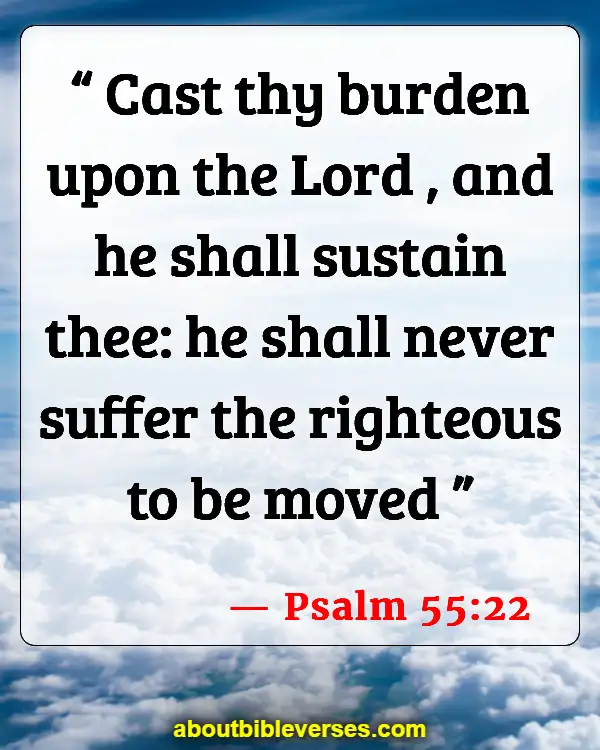 Psalm 55:22
"Cast thy burden upon the Lord , and he shall sustain thee: he shall never suffer the righteous to be moved"
Short Scriptures Peace For Facebook, Instagram, WhatsApp: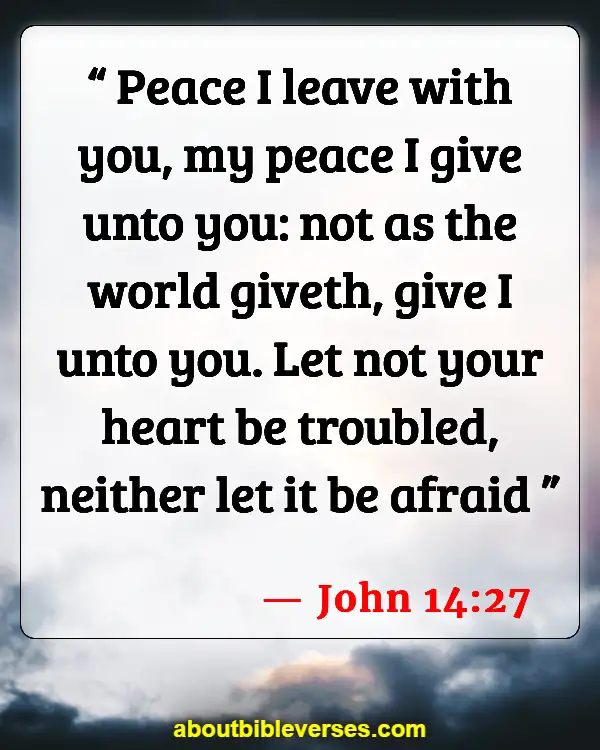 John 14:27
"Peace I leave with you, my peace I give unto you: not as the world giveth, give I unto you. Let not your heart be troubled, neither let it be afraid"
Psalm 46:10
"Be still, and know that I am God: I will be exalted among the heathen, I will be exalted in the earth"
Romans 15:13
"Now the God of hope fill you with all joy and peace in believing, that ye may abound in hope, through the power of the Holy Ghost"
Colossians 3:15
"And let the peace of God rule in your hearts, to the which also ye are called in one body; and be ye thankful"
Isaiah 26:3
"Thou wilt keep him in perfect peace, whose mind is stayed on thee: because he trusteth in thee"
Philippians 4:7
"And the peace of God, which passeth all understanding, shall keep your hearts and minds through Christ Jesus"
Romans 12:18
"If it be possible, as much as lieth in you, live peaceably with all men"
Hebrews 12:14
"Follow peace with all men, and holiness, without which no man shall see the Lord"
2 Thessalonians 3:16
"Now the Lord of peace himself give you peace always by all means. The Lord be with you all"
1 Peter 5:7
"Casting all your care upon him; for he careth for you"
Psalm 4:8
"I will both lay me down in peace, and sleep: for thou, Lord , only makest me dwell in safety"
2 Corinthians 13:11
"Finally, brethren, farewell. Be perfect, be of good comfort, be of one mind, live in peace; and the God of love and peace shall be with you"
Romans 14:19
"Let us therefore follow after the things which make for peace, and things wherewith one may edify another"
Isaiah 32:17
"And the work of righteousness shall be peace; and the effect of righteousness quietness and assurance for ever"
Psalm 119:165
"Great peace have they which love thy law: and nothing shall offend them"
John 16:33
"These things I have spoken unto you, that in me ye might have peace. In the world ye shall have tribulation: but be of good cheer; I have overcome the world"
Romans 5:1
"Therefore being justified by faith, we have peace with God through our Lord Jesus Christ"
Psalm 34:14
"Depart from evil, and do good; seek peace, and pursue it"
Isaiah 12:2
"Behold, God is my salvation; I will trust, and not be afraid: for the Lord Jehovah is my strength and my song; he also is become my salvation"
Psalm 85:8
"I will hear what God the Lord will speak: for he will speak peace unto his people, and to his saints: but let them not turn again to folly"
Psalm 37:37
"Mark the perfect man, and behold the upright: for the end of that man is peace"
Micah 5:5
"And this man shall be the peace, when the Assyrian shall come into our land: and when he shall tread in our palaces, then shall we raise against him seven shepherds, and eight principal men"
Job 22:21
"Acquaint now thyself with him, and be at peace: thereby good shall come unto thee"
Isaiah 54:10
"For the mountains shall depart, and the hills be removed; but my kindness shall not depart from thee, neither shall the covenant of my peace be removed, saith the Lord that hath mercy on thee"
Psalm 29:11
"The Lord will give strength unto his people; the Lord will bless his people with peace"
Numbers 6:24-26
"The Lord bless thee, and keep thee: The Lord make his face shine upon thee, and be gracious unto thee: The Lord lift up his countenance upon thee, and give thee peace"
James 3:18
"And the fruit of righteousness is sown in peace of them that make peace"
Isaiah 52:7
"How beautiful upon the mountains are the feet of him that bringeth good tidings, that publisheth peace; that bringeth good tidings of good, that publisheth salvation; that saith unto Zion, Thy God reigneth"
Psalm 72:7
"In his days shall the righteous flourish; and abundance of peace so long as the moon endureth"
Short Scriptures Healing For Facebook, Instagram, WhatsApp:
Psalm 23:1
"The Lord is my shepherd; I shall not want"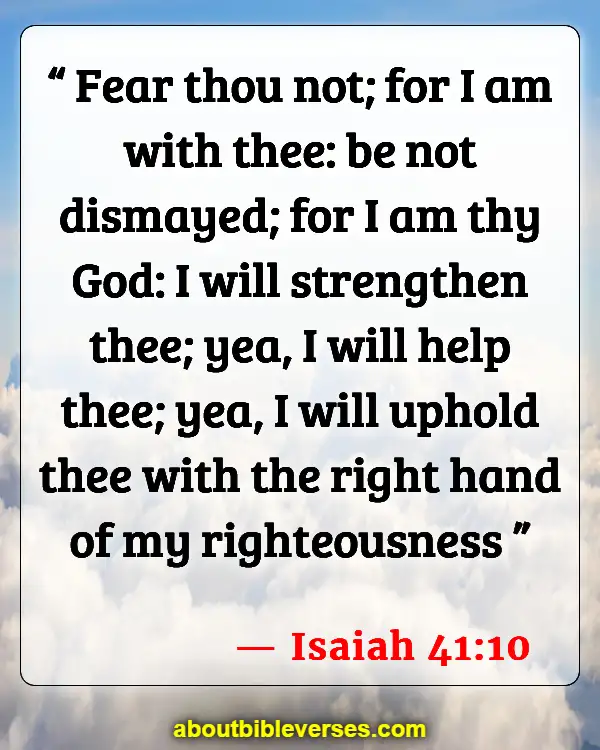 Isaiah 41:10
"Fear thou not; for I am with thee: be not dismayed; for I am thy God: I will strengthen thee; yea, I will help thee; yea, I will uphold thee with the right hand of my righteousness"
Proverbs 3:5-6
"Trust in the Lord with all thine heart; and lean not unto thine own understanding. In all thy ways acknowledge him, and he shall direct thy paths"
Psalm 107:20
"He sent his word, and healed them, and delivered them from their destructions"
James 5:14-15
"Is any sick among you? let him call for the elders of the church; and let them pray over him, anointing him with oil in the name of the Lord: And the prayer of faith shall save the sick, and the Lord shall raise him up; and if he have committed sins, they shall be forgiven him"
1 Peter 2:24
"Who his own self bare our sins in his own body on the tree, that we, being dead to sins, should live unto righteousness: by whose stripes ye were healed"
Psalm 147:3
"He healeth the broken in heart, and bindeth up their wounds"
Isaiah 53:5
"But he was wounded for our transgressions, he was bruised for our iniquities: the chastisement of our peace was upon him; and with his stripes we are healed"
Jeremiah 30:17
"For I will restore health unto thee, and I will heal thee of thy wounds, saith the Lord ; because they called thee an Outcast, saying, This is Zion, whom no man seeketh after"
2 Chronicles 7:14
"If my people, which are called by my name, shall humble themselves, and pray, and seek my face, and turn from their wicked ways; then will I hear from heaven, and will forgive their sin, and will heal their land"
Exodus 15:26
"And said, If thou wilt diligently hearken to the voice of the Lord thy God, and wilt do that which is right in his sight, and wilt give ear to his commandments, and keep all his statutes, I will put none of these diseases upon thee, which I have brought upon the Egyptians: for I am the Lord that healeth thee"
Jeremiah 17:14
"Heal me, O Lord , and I shall be healed; save me, and I shall be saved: for thou art my praise"
Proverbs 4:20-22
"My son, attend to my words; incline thine ear unto my sayings. Let them not depart from thine eyes; keep them in the midst of thine heart. For they are life unto those that find them, and health to all their flesh"
Isaiah 57:18-19
"I have seen his ways, and will heal him: I will lead him also, and restore comforts unto him and to his mourners. I create the fruit of the lips; Peace, peace to him that is far off, and to him that is near, saith the Lord ; and I will heal him"
3 John 1:2
"Beloved, I wish above all things that thou mayest prosper and be in health, even as thy soul prospereth"
Psalm 30:2
"O Lord my God, I cried unto thee, and thou hast healed me"
Matthew 4:23
"And Jesus went about all Galilee, teaching in their synagogues, and preaching the gospel of the kingdom, and healing all manner of sickness and all manner of disease among the people"
Psalm 6:2
"Have mercy upon me, O Lord ; for I am weak: O Lord , heal me; for my bones are vexed"
Psalm 103:2-4
"Bless the Lord , O my soul, and forget not all his benefits: Who forgiveth all thine iniquities; who healeth all thy diseases; Who redeemeth thy life from destruction; who crowneth thee with lovingkindness and tender mercies"
Acts 10:38
"How God anointed Jesus of Nazareth with the Holy Ghost and with power: who went about doing good, and healing all that were oppressed of the devil; for God was with him"
Hosea 6:1
"Come, and let us return unto the Lord : for he hath torn, and he will heal us; he hath smitten, and he will bind us up"
Matthew 9:35
"And Jesus went about all the cities and villages, teaching in their synagogues, and preaching the gospel of the kingdom, and healing every sickness and every disease among the people"
Malachi 4:2
"But unto you that fear my name shall the Sun of righteousness arise with healing in his wings; and ye shall go forth, and grow up as calves of the stall"
Acts 4:30
"By stretching forth thine hand to heal; and that signs and wonders may be done by the name of thy holy child Jesus"
Deuteronomy 7:15
"And the Lord will take away from thee all sickness, and will put none of the evil diseases of Egypt, which thou knowest, upon thee; but will lay them upon all them that hate thee"
2 Kings 20:5
"Turn again, and tell Hezekiah the captain of my people, Thus saith the Lord , the God of David thy father, I have heard thy prayer, I have seen thy tears: behold, I will heal thee: on the third day thou shalt go up unto the house of the Lord"
Luke 6:19
"And the whole multitude sought to touch him: for there went virtue out of him, and healed them all"
Psalm 41:4
"I said, Lord , be merciful unto me: heal my soul; for I have sinned against thee"
Psalm 42:11
"Why art thou cast down, O my soul? and why art thou disquieted within me? hope thou in God: for I shall yet praise him, who is the health of my countenance, and my God"
James 4:7-8
"Submit yourselves therefore to God. Resist the devil, and he will flee from you. Draw nigh to God, and he will draw nigh to you. Cleanse your hands, ye sinners; and purify your hearts, ye double minded"
Short Scriptures God's Warning For Facebook, Instagram, WhatsApp: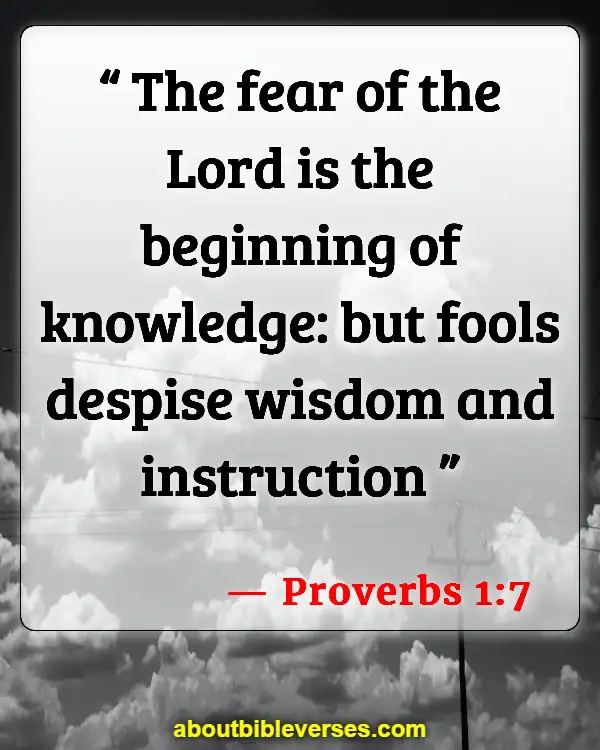 Proverbs 1:7
"The fear of the Lord is the beginning of knowledge: but fools despise wisdom and instruction"
Hebrews 10:31
"It is a fearful thing to fall into the hands of the living God"
1 Corinthians 10:12
"Wherefore let him that thinketh he standeth take heed lest he fall"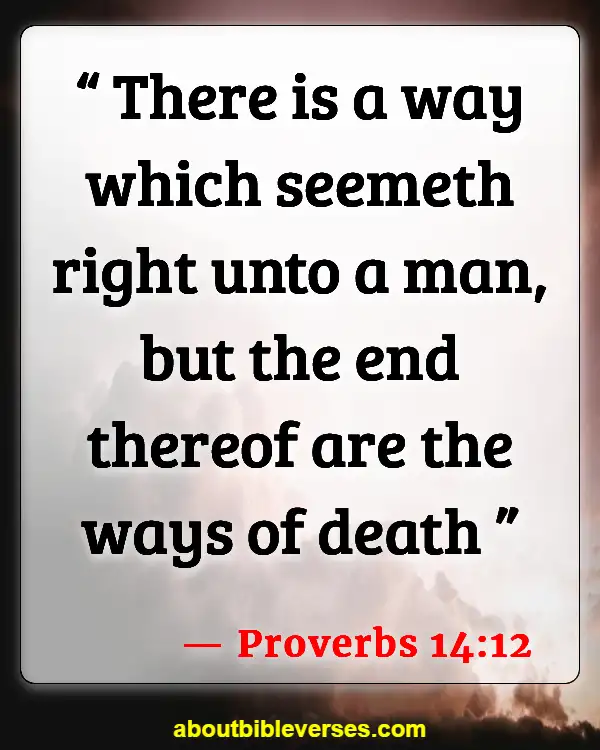 Proverbs 14:12
"There is a way which seemeth right unto a man, but the end thereof are the ways of death"
Luke 21:36
"Watch ye therefore, and pray always, that ye may be accounted worthy to escape all these things that shall come to pass, and to stand before the Son of man"
2 Peter 3:10
"But the day of the Lord will come as a thief in the night; in the which the heavens shall pass away with a great noise, and the elements shall melt with fervent heat, the earth also and the works that are therein shall be burned up"
1 Thessalonians 5:6
"Therefore let us not sleep, as do others; but let us watch and be sober"
Proverbs 6:23
"For the commandment is a lamp; and the law is light; and reproofs of instruction are the way of life"
Matthew 7:13-14
"Enter ye in at the strait gate: for wide is the gate, and broad is the way, that leadeth to destruction, and many there be which go in thereat: Because strait is the gate, and narrow is the way, which leadeth unto life, and few there be that find it"
Revelation 3:16
"So then because thou art lukewarm, and neither cold nor hot, I will spue thee out of my mouth"
Proverbs 4:23
"Keep thy heart with all diligence; for out of it are the issues of life"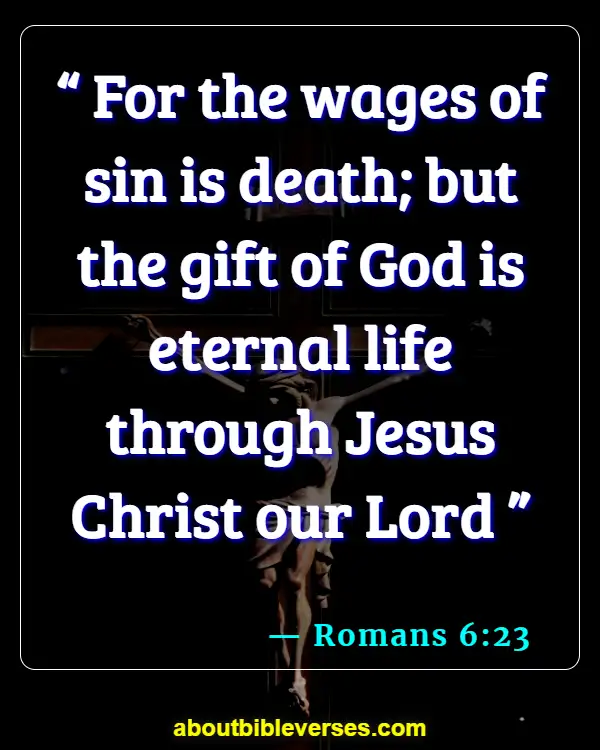 Romans 6:23
"For the wages of sin is death; but the gift of God is eternal life through Jesus Christ our Lord"
Revelation 2:5
"Remember therefore from whence thou art fallen, and repent, and do the first works; or else I will come unto thee quickly, and will remove thy candlestick out of his place, except thou repent"
Hebrews 2:1-3
"Therefore we ought to give the more earnest heed to the things which we have heard, lest at any time we should let them slip. For if the word spoken by angels was stedfast, and every transgression and disobedience received a just recompence of reward; How shall we escape, if we neglect so great salvation; which at the first began to be spoken by the Lord, and was confirmed unto us by them that heard him"
1 John 4:1
"Beloved, believe not every spirit, but try the spirits whether they are of God: because many false prophets are gone out into the world"
Matthew 6:24
"No man can serve two masters: for either he will hate the one, and love the other; or else he will hold to the one, and despise the other. Ye cannot serve God and mammon"
Proverbs 19:27
"Cease, my son, to hear the instruction that causeth to err from the words of knowledge"
2 Timothy 4:3-4
"For the time will come when they will not endure sound doctrine; but after their own lusts shall they heap to themselves teachers, having itching ears; And they shall turn away their ears from the truth, and shall be turned unto fables"
Ephesians 5:15-16
"See then that ye walk circumspectly, not as fools, but as wise, Redeeming the time, because the days are evil"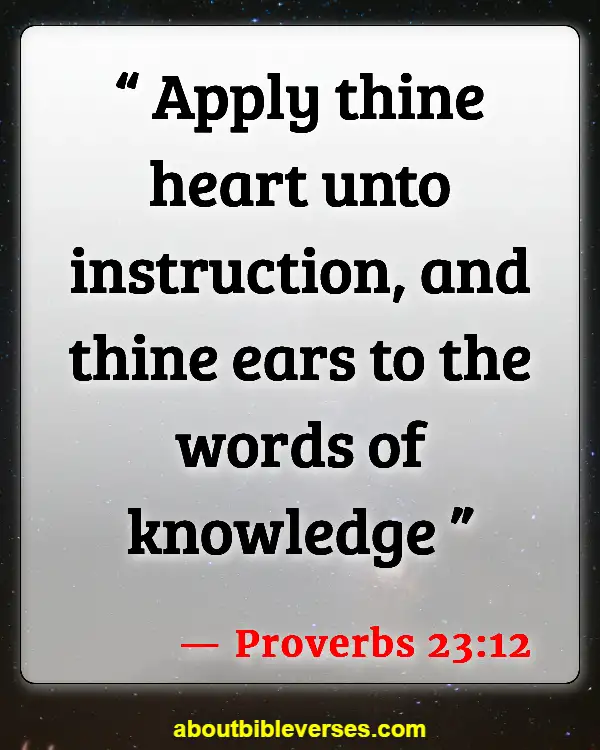 Proverbs 23:12
"Apply thine heart unto instruction, and thine ears to the words of knowledge"
Colossians 2:8
"Beware lest any man spoil you through philosophy and vain deceit, after the tradition of men, after the rudiments of the world, and not after Christ"
Matthew 24:42
"Watch therefore: for ye know not what hour your Lord doth come"
1 Corinthians 6:9-10
"Know ye not that the unrighteous shall not inherit the kingdom of God? Be not deceived: neither fornicators, nor idolaters, nor adulterers, nor effeminate, nor abusers of themselves with mankind, Nor thieves, nor covetous, nor drunkards, nor revilers, nor extortioners, shall inherit the kingdom of God"
2 John 1:8
"Look to yourselves, that we lose not those things which we have wrought, but that we receive a full reward"
Proverbs 10:17
"He is in the way of life that keepeth instruction: but he that refuseth reproof erreth"
Matthew 7:15
"Beware of false prophets, which come to you in sheep's clothing, but inwardly they are ravening wolves"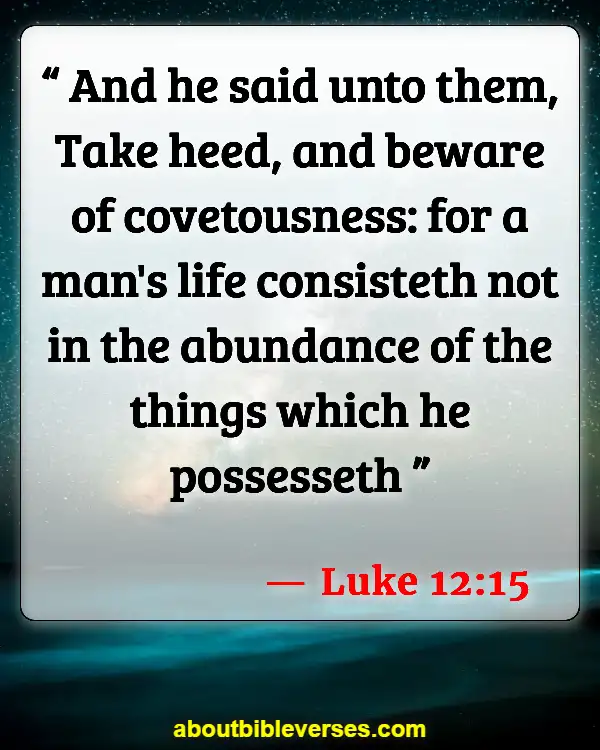 Luke 12:15
"And he said unto them, Take heed, and beware of covetousness: for a man's life consisteth not in the abundance of the things which he possesseth"
Romans 13:12-13
"The night is far spent, the day is at hand: let us therefore cast off the works of darkness, and let us put on the armour of light. Let us walk honestly, as in the day; not in rioting and drunkenness, not in chambering and wantonness, not in strife and envying"
2 Thessalonians 2:3
"Let no man deceive you by any means: for that day shall not come, except there come a falling away first, and that man of sin be revealed, the son of perdition"
Galatians 5:21
"Envyings, murders, drunkenness, revellings, and such like: of the which I tell you before, as I have also told you in time past, that they which do such things shall not inherit the kingdom of God"