We, the children of God, will live in heaven, not on earth. When a young child is studying, he has to prepare for the study so that he can achieve something in life. In the same way that God is preparing us in this world, when we can pass this preparation, God has kept very good things for us. The Bible says that the suffering you experience on earth is nothing compared to the joy of heaven.
If parents in this world prepare their children so beautifully for a bright future, then God is our great father. He knows our past, present, and future, then when we prepare, we will be even more beautiful because the Bible says that God wants to give us a bright future. His plan is very beautiful for us.
Ephesians 2:7(KJV)"That in the ages to come he might shew the exceeding riches of his grace in his kindness toward us through Christ Jesus"
Explanation:- God is preparing us to promote us into the everlasting kingdom where different ages will come and the righteous will receive various gifts from the Lord. This is the main reason for what God calls us to be faithful in his calling.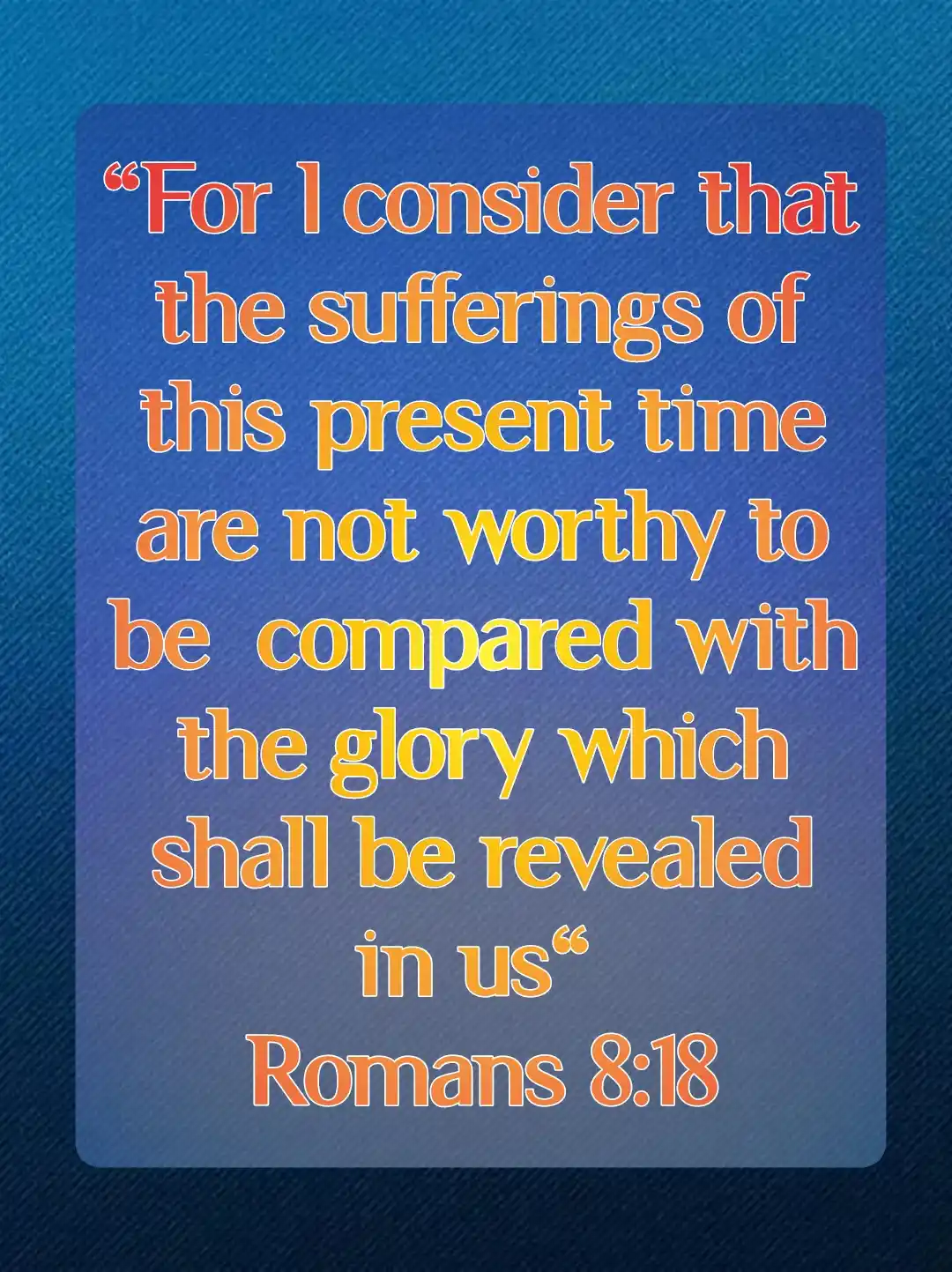 Romans 8:18(KJV)"For I reckon that the sufferings of this present time are not worthy to be compared with the glory which shall be revealed in us"
Explanation:- In this world, we suffer many temptations and hardships due to Christ but we must remember that one day time will come when God will bless us and remove all our sorrows. We must remember that we are suffering for a reason and the thing is that God will reward us at the right time.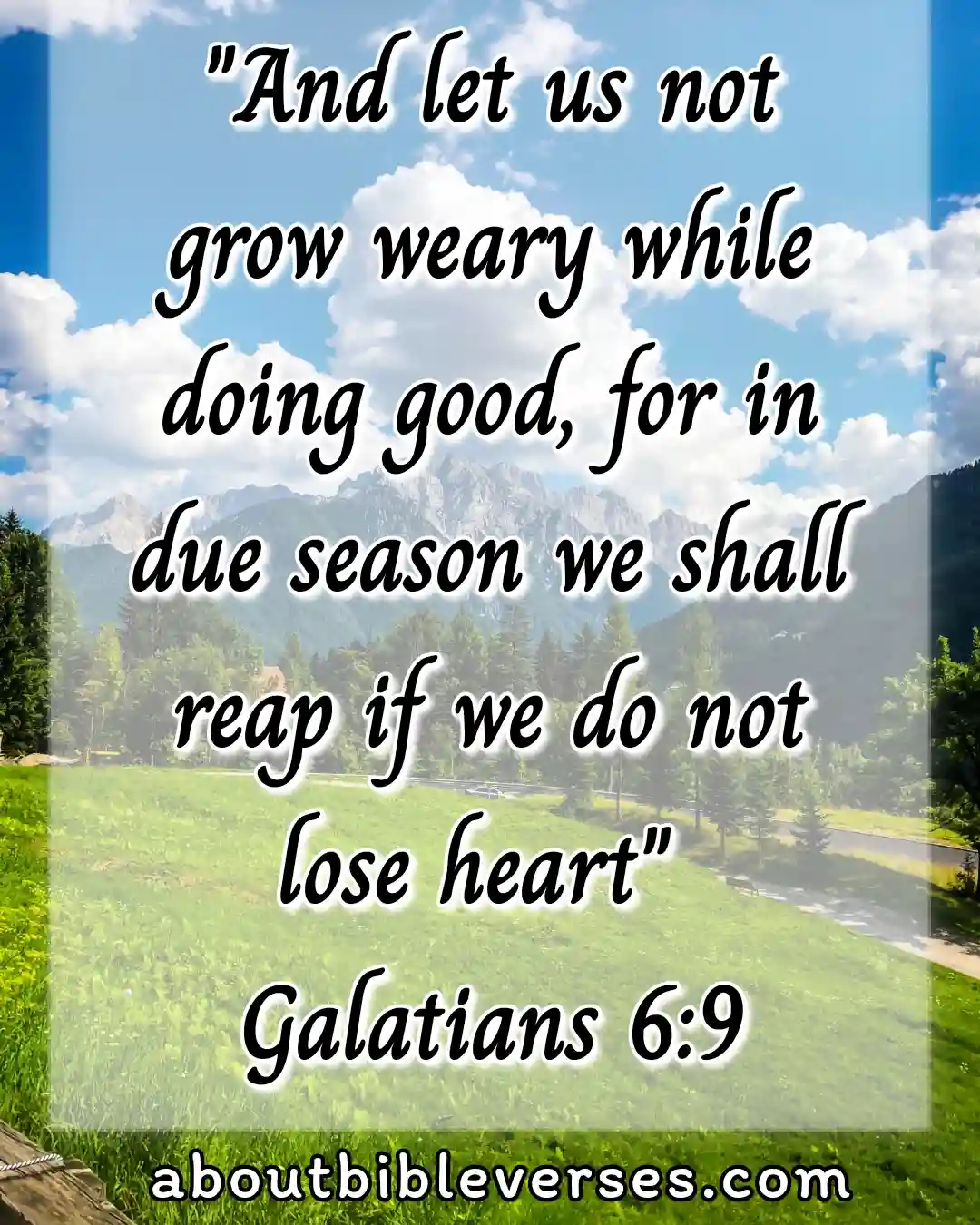 Galatians 6:9(KJV)"And let us not be weary in well doing: for in due season we shall reap, if we faint not"
Explanation:- We will be collecting the crops that we are sowing today. We should not be discouraged while we do not get any good thing from this world as God will bless us at the time of his judgment.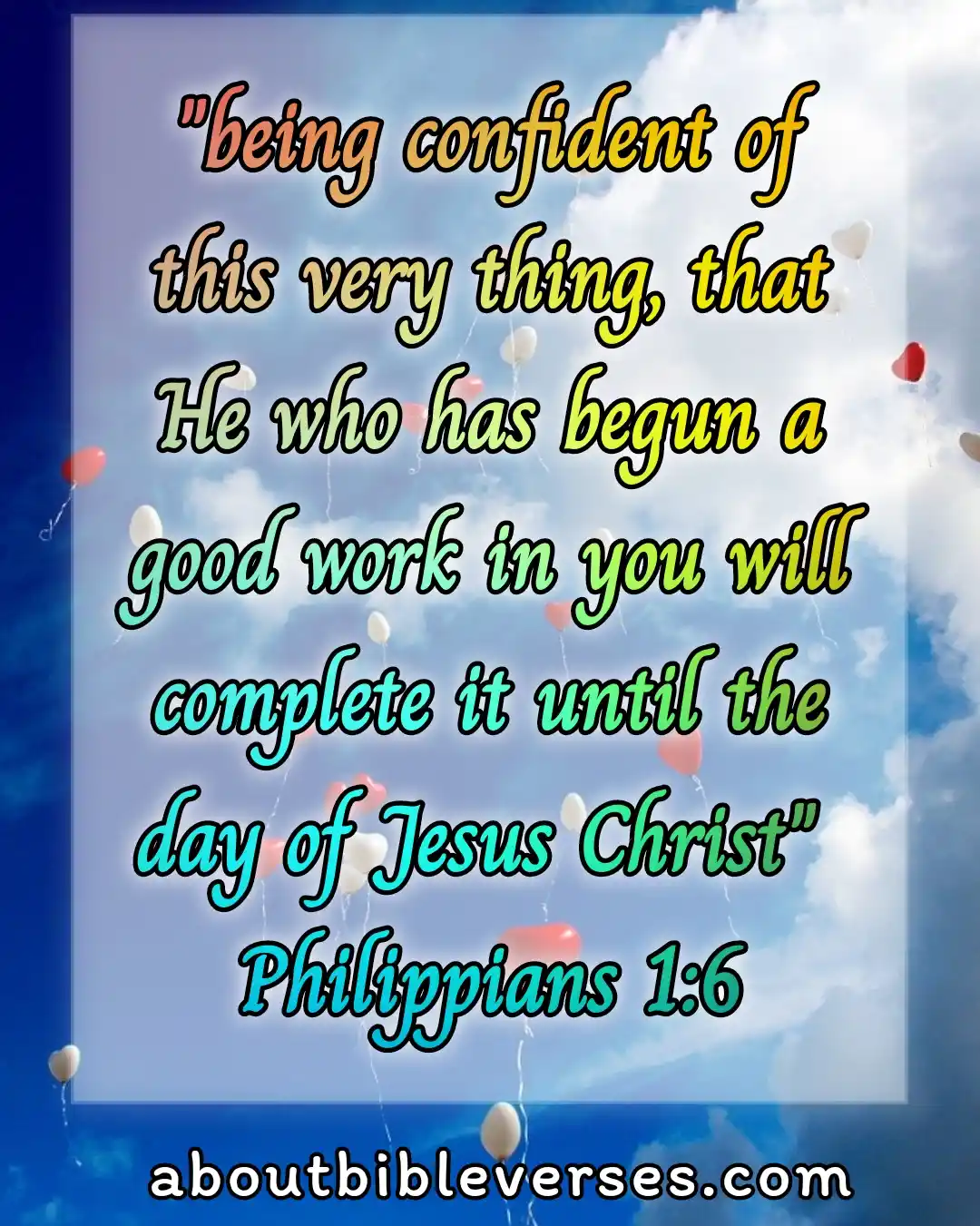 Philippians 1:6(KJV)"Being confident of this very thing, that he which hath begun a good work in you will perform it until the day of Jesus Christ"
Explanation:- God has been working for us since he asks for his work. We need to give our best constantly for the upliftment of his work by which we will be able to bring lost souls into his Kingdom and we will get the reward from the Lord.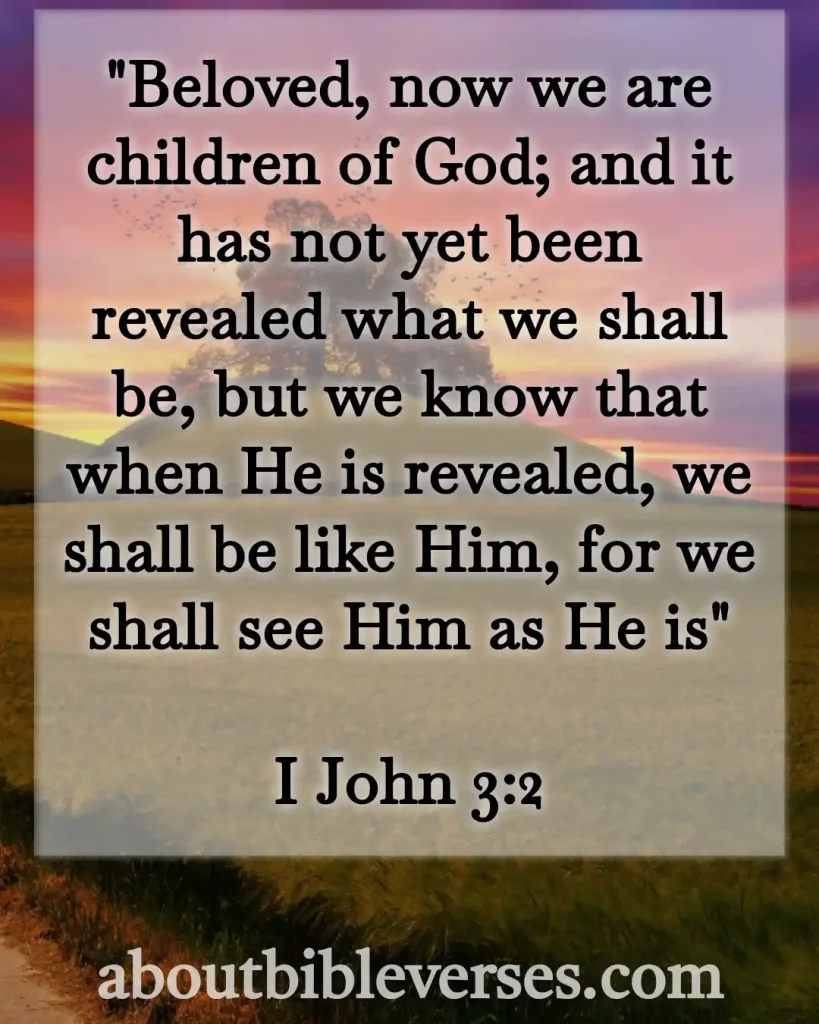 1 John 3:2(KJV)"Beloved, now are we the sons of God, and it doth not yet appear what we shall be: but we know that, when he shall appear, we shall be like him; for we shall see him as he is"
Explanation:- One day we will receive the glorified body from the Lord and on that day we the righteous will dwell with Him in heaven. Now we need to give the test which will help us to enter his kingdom.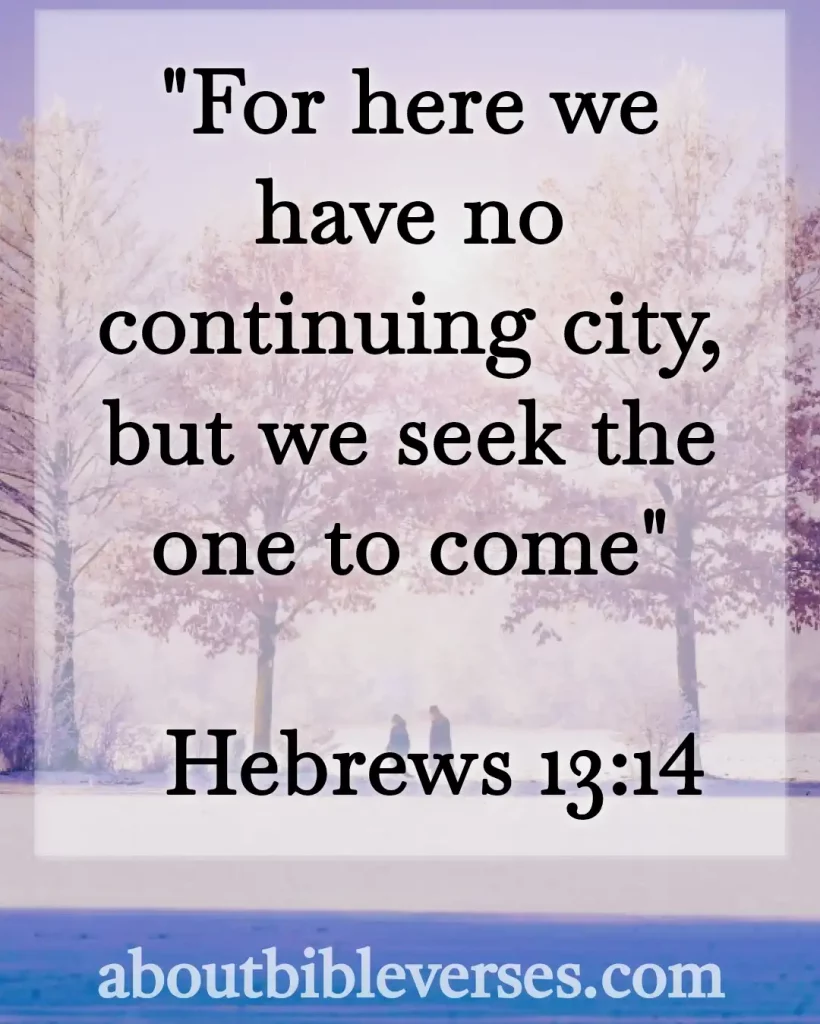 Hebrews 13:14(KJV)"For here have we no continuing city, but we seek one to come"
Explanation:- In this world, we are facing many difficulties but we have a hope that one day we will be rewarded by God. Until we enter God's kingdom we must be patient in our ways and it is true that God will enable us to be a part of his kingdom.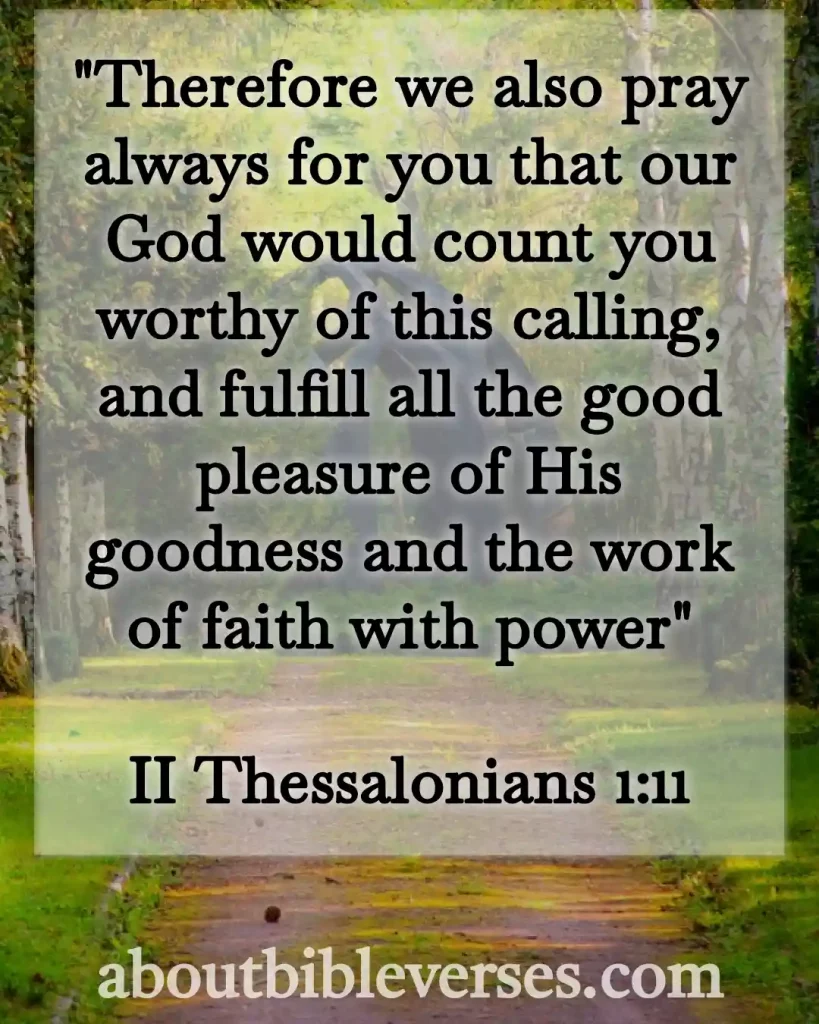 2 Thessalonians 1:11(KJV)"Wherefore also we pray always for you, that our God would count you worthy of this calling, and fulfill all the good pleasure of his goodness, and the work of faith with power"
Explanation:- God has called us for a special purpose and we need to give our heart to him so we can understand him well.  It is important for us to pray continuously in order to be acceptable before him.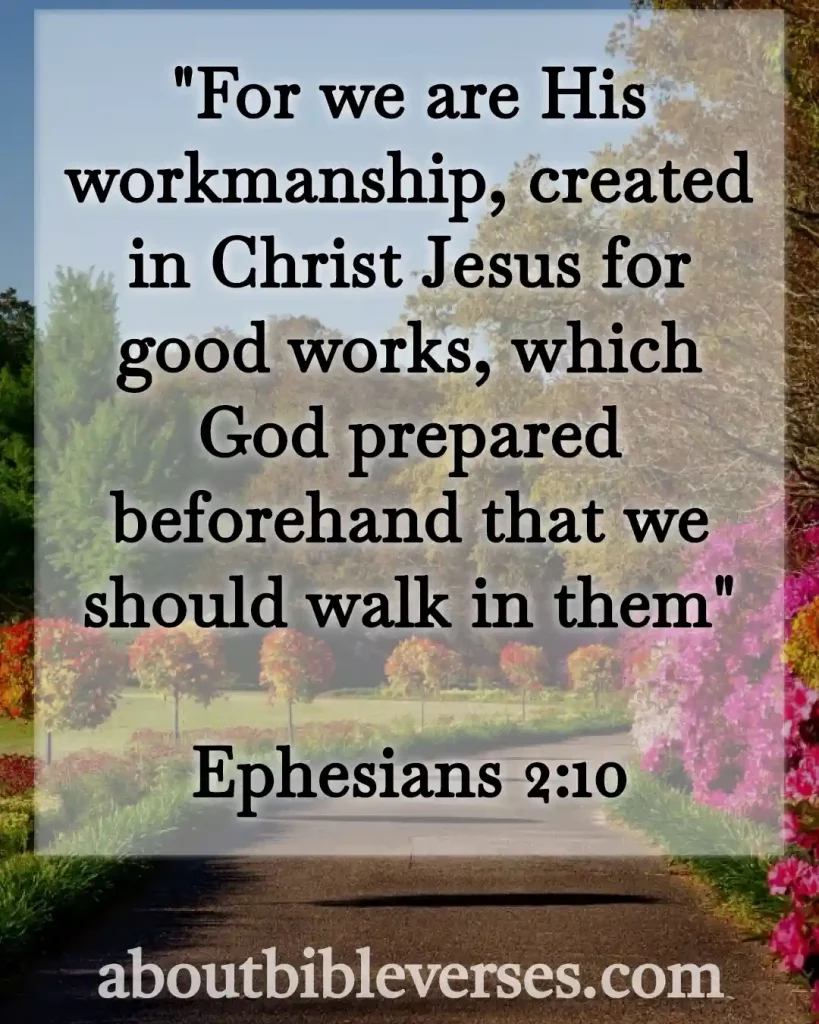 Ephesians 2:10(KJV)"For we are his workmanship, created in Christ Jesus unto good works, which God hath before ordained that we should walk in them"
Explanation:- God wants to use us for his work and it is his love that makes us have fellowship with him. We should always come closer to him and he will come near to us. He will give us the wisdom by which we can realize that he is truly our loving father.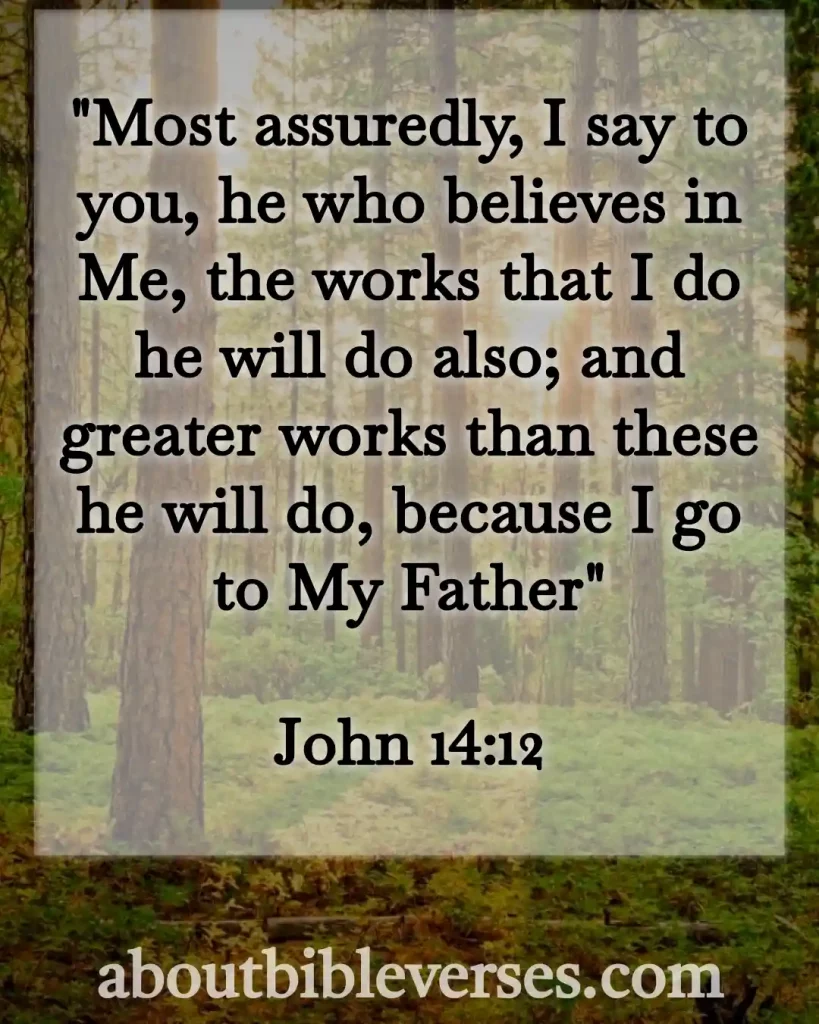 John 14:12(KJV)"Verily, verily, I say unto you, He that believeth on me, the works that I do shall he do also; and greater works than these shall he do; because I go unto my Father"
Explanation:- Our faith in Jesus must be strong and it will help us to do his works. We are his people and he likes to use us and when we apply his name over our enemies, we can defeat them and even we can do greater miracles than Jesus.
More Bible Topic
[Best] 5+Bible Verses God Can Do Anything
[Best] 13+Bible Verses For A Good Friend Is A Blessing From God
[Best] 11+Bible Verses About Being Careful What You Say
[Best] 15+Bible Verses About Doing Good Without Recognition
Top 19+Bible verses about love one another
Top 18 Bible Verses on Faith And Hope – For Hopelessness