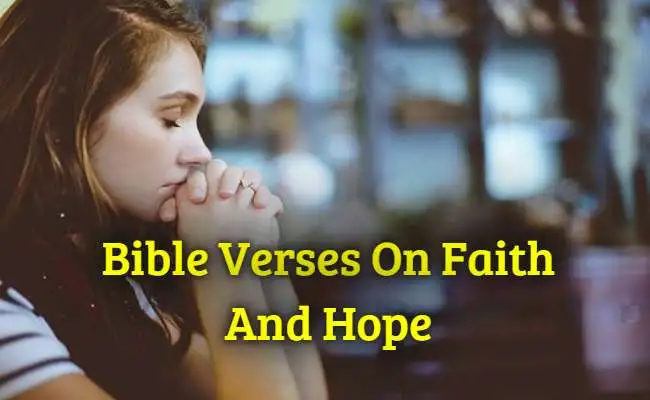 Hello dear friends, welcome to our site in the name of Jesus Christ. Today we will look at the Bible Scriptures About Faith And Hope In KJV. If you like today's post then definitely comment and share.
The Bible is the word of God and this word of God provides all our needs. When we are hopeless,we get comfort from the verses on faith and hope.
For sure hope is found in God alone. The Bible says cursed is the one who trusts in man, living a life of hoping on man will bring disaster but hoping on God will bring renewed life. In the midst of complete hopelessness, we can still find hope through Jesus.
Study the lives of disciples of Jesus; they were living lives of hope because they knew who Jesus was. Once you know who Jesus is and experience him in your life, you will live a life of hope. If you are living a life of hopelessness then I would like to challenge you, invite Jesus in your heart right now with a sincere heart, and you will experience the life of hope Jesus promised to give us.
God said if you seek me with your whole heart you will find me, so seek him with your whole heart and he will fill your heart with the ray of hope.
Remember the presence of God and hopelessness can go together, so if you are willing to live a life of hope then God's presence must fill your heart.
Dear friends now let's see the Bible scriptures below that talk about Faith And Hope.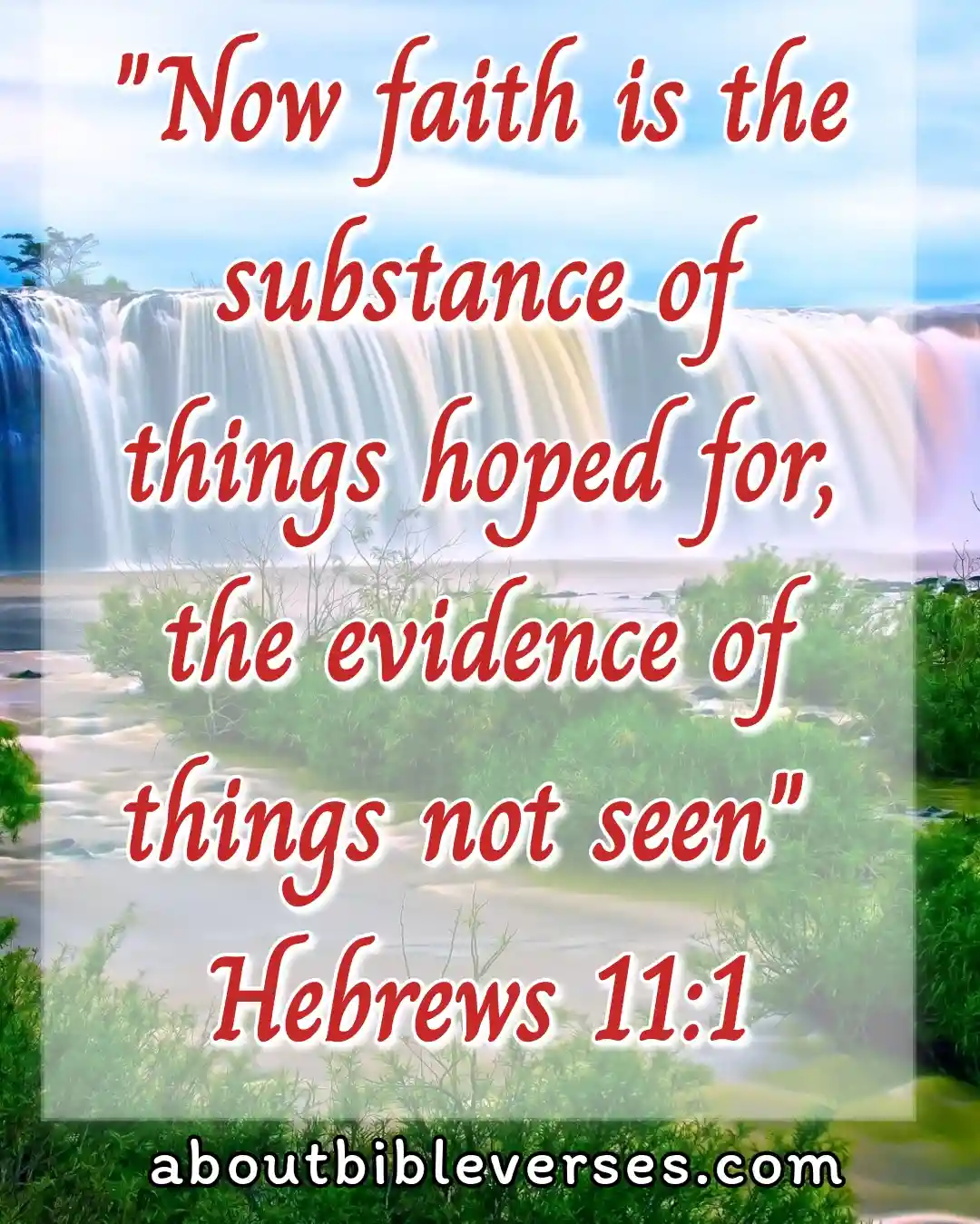 Hebrews 11:1(KJV) "Now faith is the substance of things hoped for, the evidence of things not seen"
Explanation:- To come before the Lord we need to have a strong faith that will help us to see the invisible things of the Lord. We cannot see them without faith. The Bible tells us that without faith it is impossible to please God. So, we will get our reward if we put our faith in him.
Hebrews 3:6(KJV) "But Christ as a son over his own house; whose house are we, if we hold fast the confidence and the rejoicing of the hope firm unto the end"
Explanation:- The Bible tells us that we are not going to live in this physical world forever. We have a permanent destination where we will live with the Lord Jesus Christ. By faith, we become the children of God and at the same time, we become the body of Christ so we have to stand firm in faith in Jesus Christ for the eternal life that the Lord had designed for us.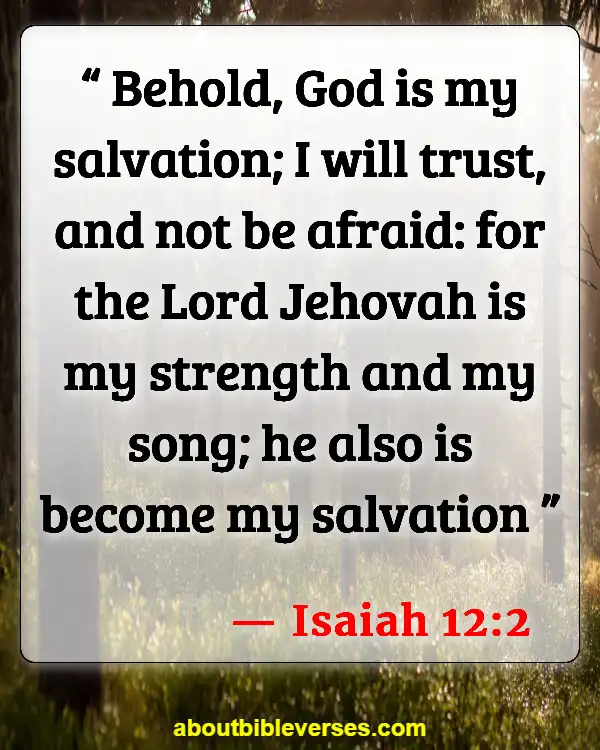 Isaiah 12:2(KJV)"Behold, God is my salvation; I will trust, and not be afraid: for the Lord Jehovah is my strength and my song; he also is become my salvation"
Explanation:- We will find our shelf in danger or we will feel that we are weak and we have to quickly run into the feet of Lord Jesus Christ. In the old testament, the Lord had comforted his children that they should not fear the world because he is their shelter. With faith, we have to stand and we have to defeat Satan.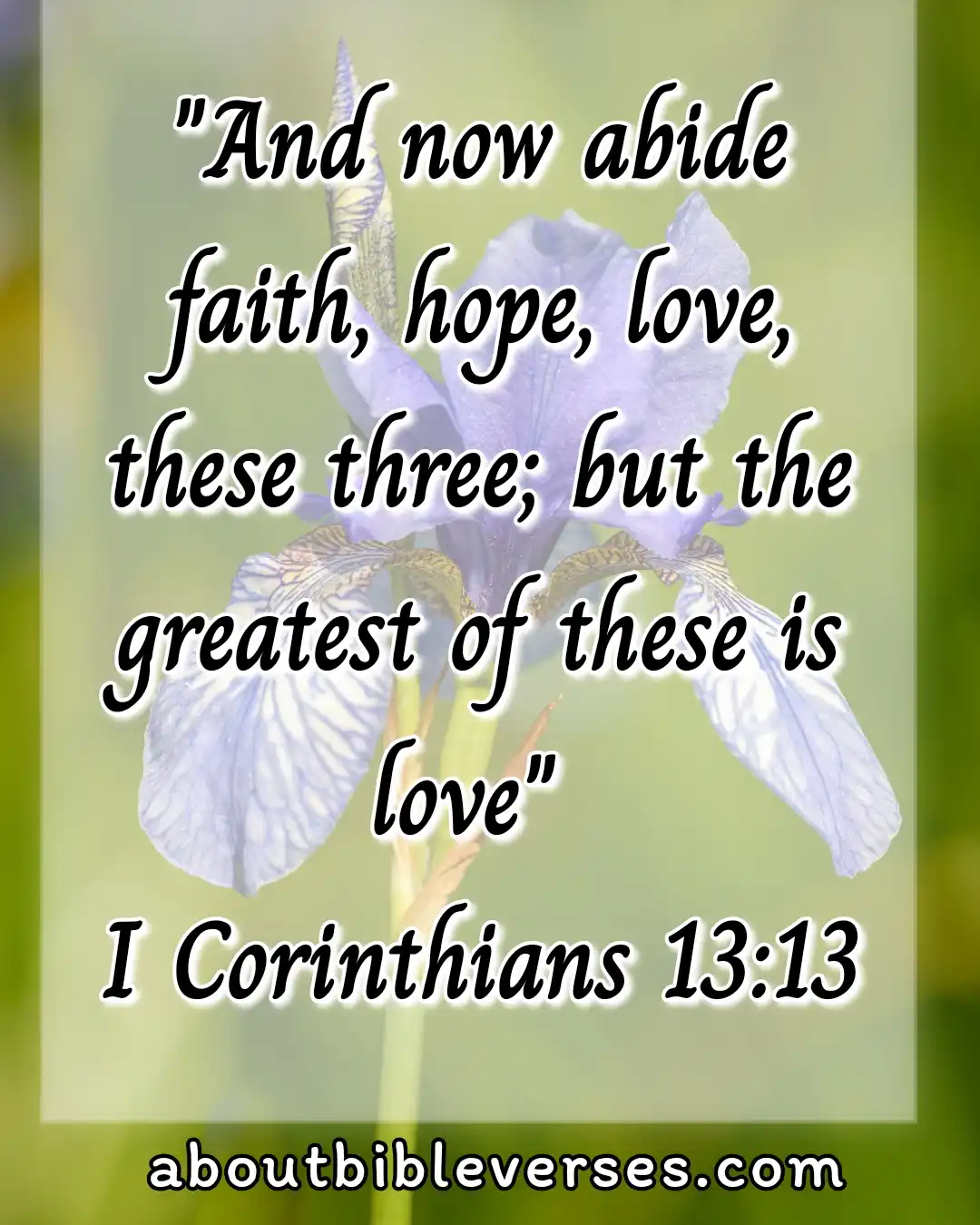 1 Corinthians 13:13(KJV) "And now abideth faith, hope, charity, these three; but the greatest of these is charity"
Explanation:- To become a child of God, we must have faith in him. Besides faith, we need to have hope about the future concerning the eternal home where we will live after our death. so many people do not have hope for their life so when problems come into their life they get depressed and they lose their hopes. But we are not like them as the Lord had given as many promises concerning our future. So we have a hope that one day we will meet him and we will live in heaven. But we must help the poor because if we extend our help hand toward them God will help us too.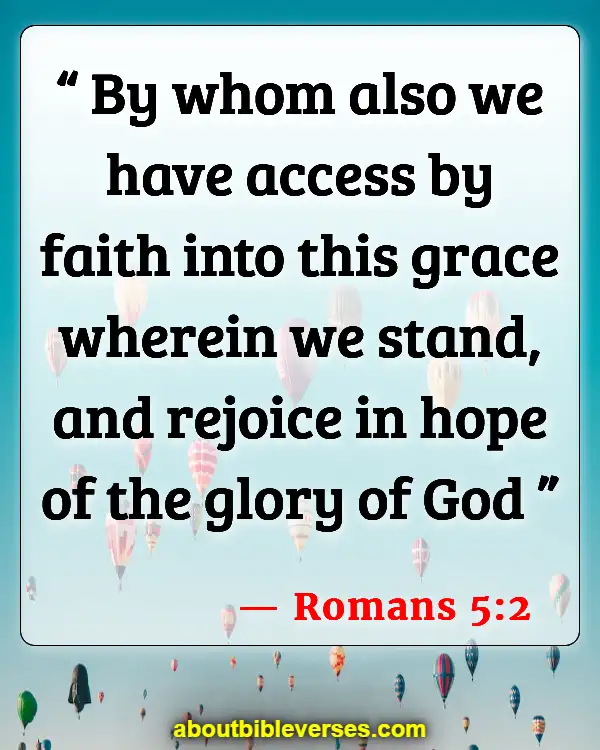 Romans 5:2(KJV) "By whom also we have access by faith into this grace wherein we stand, and rejoice in hope of the glory of God"
Explanation:- When we are sinners God shows his mercy upon us. We had no way to connect with the father but at that moment Jesus died on the cross for our sake so that we can get salvation. Salvation is a free gift from God that comes by God's grace when we put our faith in him.
He gave his life for the entire human being so that we can be saved.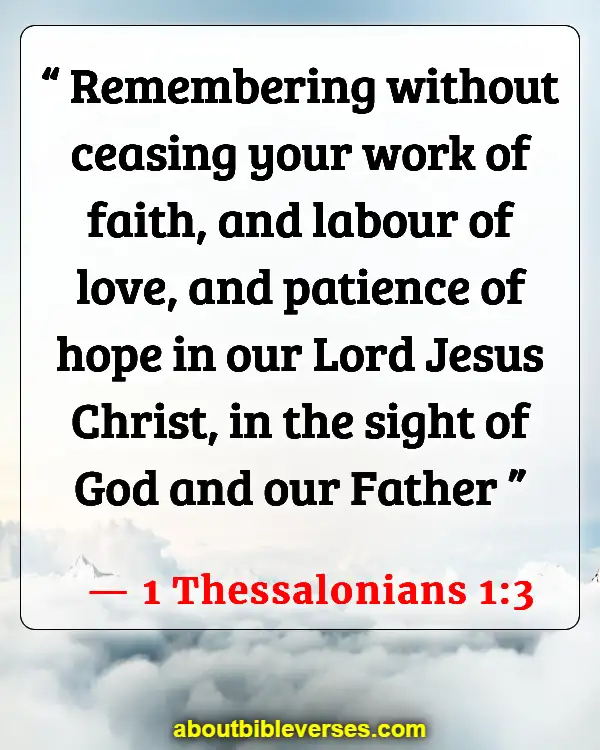 1 Thessalonians 1:3(KJV) "Remembering without ceasing your work of faith, and labor of love, and patience of hope in our Lord Jesus Christ, in the sight of God and our Father"
Explanation:- After receiving Jesus Christ we have to move forward and we have to build our characters to glorify the Lord Jesus Christ by our behaviors. Jesus said the world will see him by us. We are assigned to be his witness to the world. Apart from this, we have to love our enemies because it is the intention of God.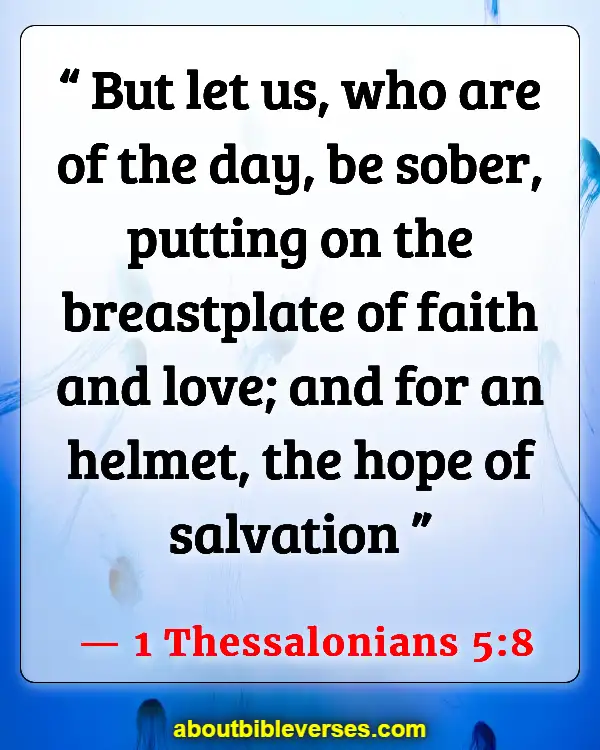 1 Thessalonians 5:8(KJV) "But let us, who are of the day, be sober, putting on the breastplate of faith and love; and for a helmet, the hope of salvation"
Explanation:- We have to have faith and love in us to glorify Jesus by ourselves. We have to put faith as the breastplate and at the same time, love should be there too. We need to remember that we have a hope of salvation that after our death we will live with Jesus in heaven and we will enjoy the beautiful presence of the Lord there.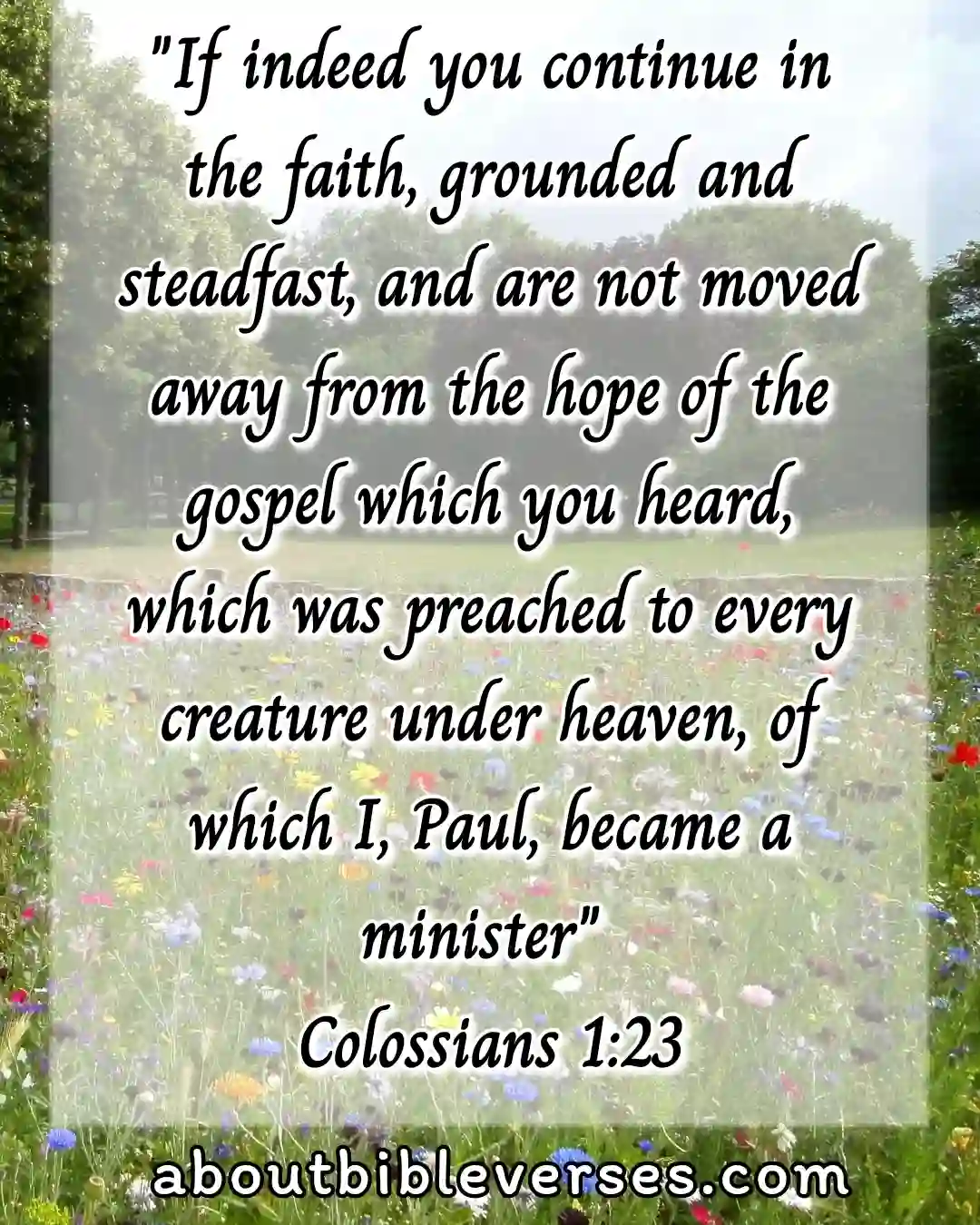 Colossians 1:23(KJV) "If ye continue in the faith grounded and settled, and be not moved away from the hope of the gospel, which ye have heard, and which was preached to every creature which is under heaven; whereof I Paul am made a minister"
Explanation:- Here, Paul taught the Colossians that they have to be rooted with the teachings of Jesus Christ because it will help them to receive salvation. We cannot purchase salvation from the world because it is a free gift from God. so we must be careful concerning our life as we will be on this earth we must take care of each and every deed.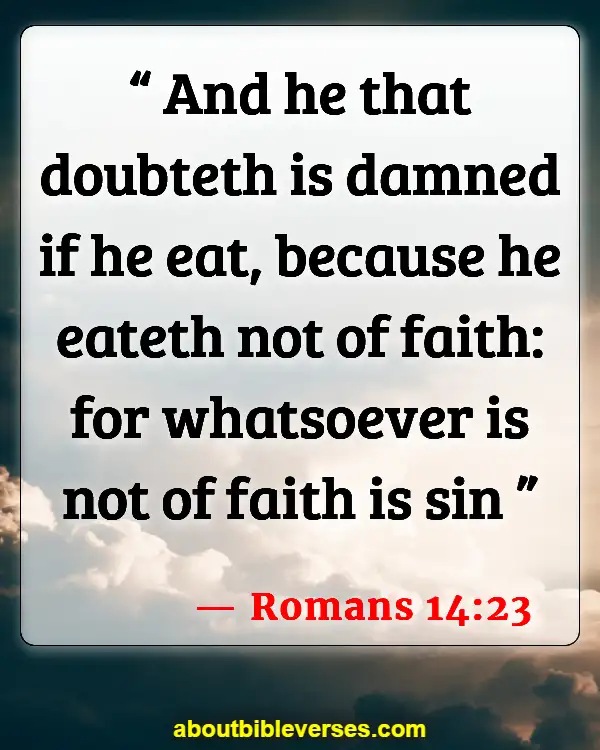 Romans 14:23(KJV) "And he that doubteth is damned if he eat, because he eateth not of faith: for whatsoever is not of faith is sin"
Explanation:- We have to put our faith in Jesus alone because he deserves it. Often we do not trust God when we face temptations. We have to take everything putting our faith in Jesus.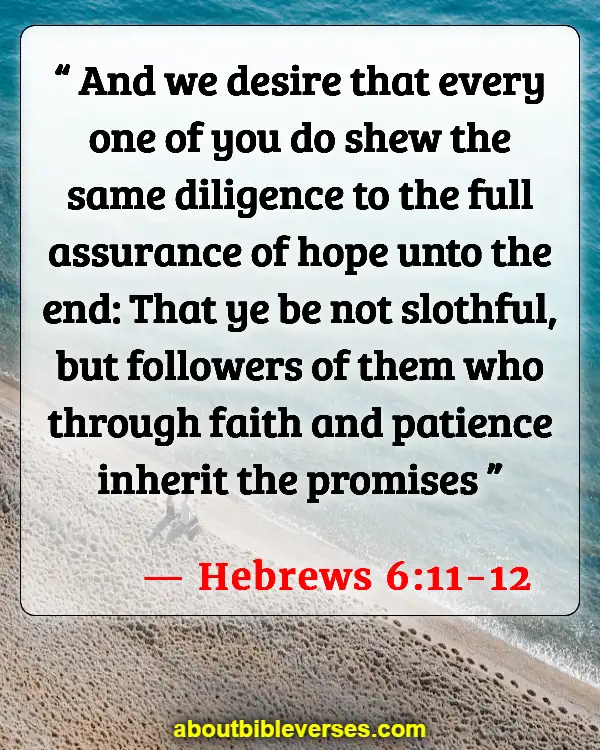 Hebrews 6:11-12(KJV) "And we desire that every one of you do shew the same diligence to the full assurance of hope unto the end:That ye be not slothful, but followers of them who through faith and patience inherit the promises"
Explanation:- There are so many Christians who accept Jesus but later on they leave him. We have to believe him till our death and if we do so we will inherit the kingdom of God. In order to dwell in the house of the Lord, we have to be patient and faithful in his words. by faith we believe that Jesus died on the cross for our salvation and with that faith, we have to believe that he will give us the eternal rest.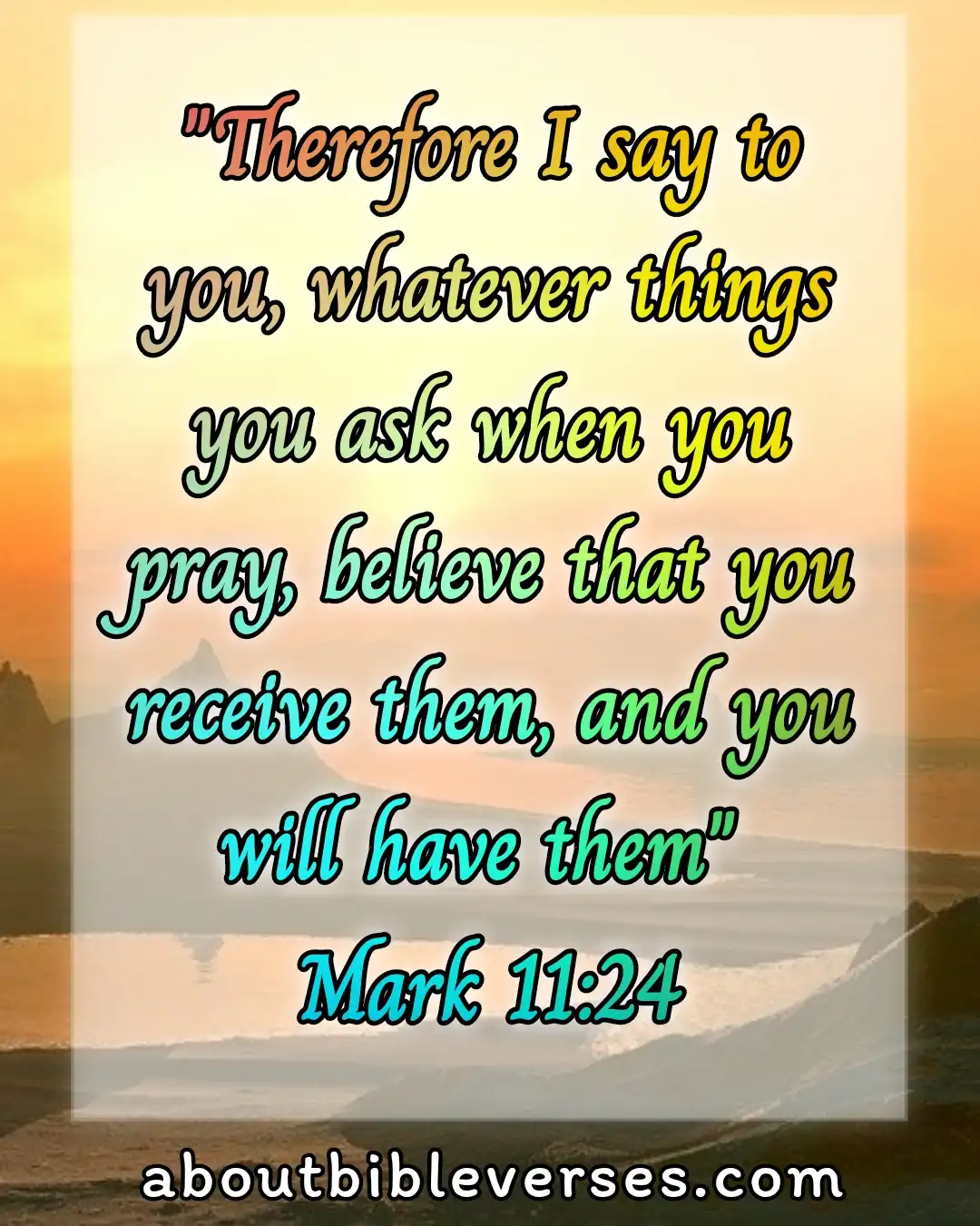 Mark 11:24(KJV) "Therefore I say unto you, What things soever ye desire, when ye pray, believe that ye receive them, and ye shall have them"
Explanation:- There are so many Christians who pray regularly but they do not believe that they will receive it. but the word of God tells us that whenever we will pray for something we have to believe that we will receive it from the Lord. So it is clear that we have to pray with faith to receive something from the Lord.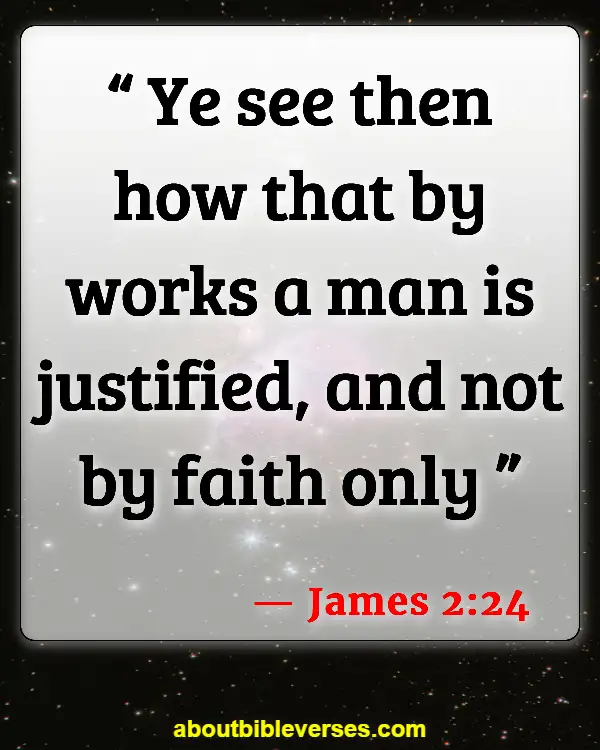 James 2:24(KJV) "Ye see then how that by works a man is justified, and not by faith only"
Explanation:- The book of James is very clear about our Christian life and concerning our works. we have to work hard to fulfill the will of God because if you only believe in his words but if we do not act according to his commandments then our faith will be in vain. Our faith is expressed by our actions.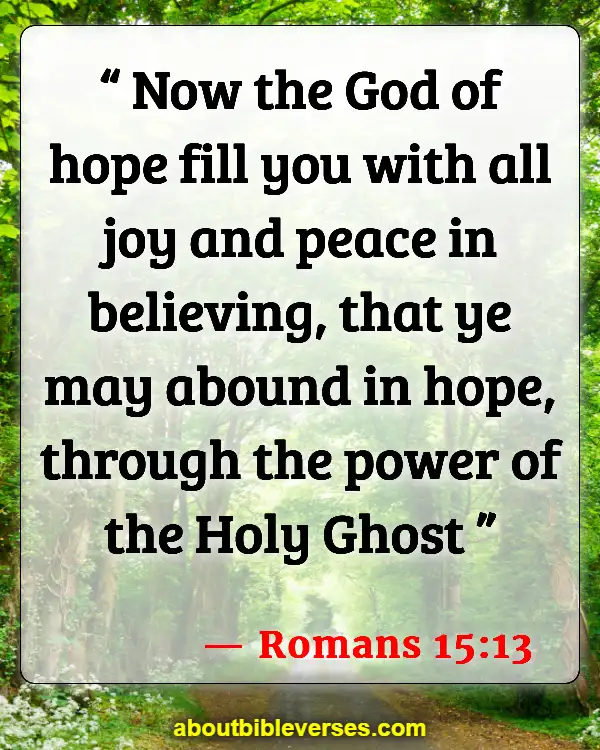 Romans 15:13(KJV) "Now the God of hope fill you with all joy and peace in believing, that ye may abound in hope, through the power of the Holy Ghost"
Explanation:- Christian life is full of hopes and sufferings. Though we will suffer as long as we will be on this earth, we have a high hope that one day we will reign with the Lord Jesus Christ in heaven. There are so many peoples who are dying every day as they have lost their hope but the Lord has given us hope for our life.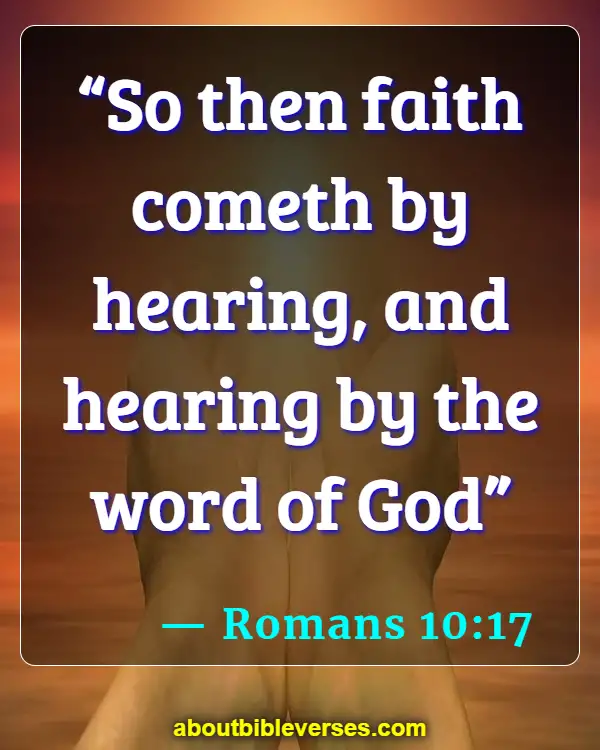 Romans 10:17(KJV) "So then faith cometh by hearing, and hearing by the word of God"
Explanation:- Many people get confused about how they can increase their faith. but it is very clear that we have to hear the word of God as much as we will hear his work. We will have faith. we have to give our ears to the word of God and it will help us to increase our faith. Faith will drive our Christian life till the end of our last breath.
 Hebrews 11:6(KJV) "But without faith it is impossible to please him: for he that cometh to God must believe that he is, and that he is a rewarder of them that diligently seek him"
Explanation:- Jesus said that we will see the power of the Lord if we believe him. Unless we believe him you will not see how great he is. To experience the power we need to have faith in him. Throughout the old testament, we can see all the men of God had put their faith in him and they have experienced a victorious life. From this scripture, we can learn that God will reward us when we will seek him and we will trust him.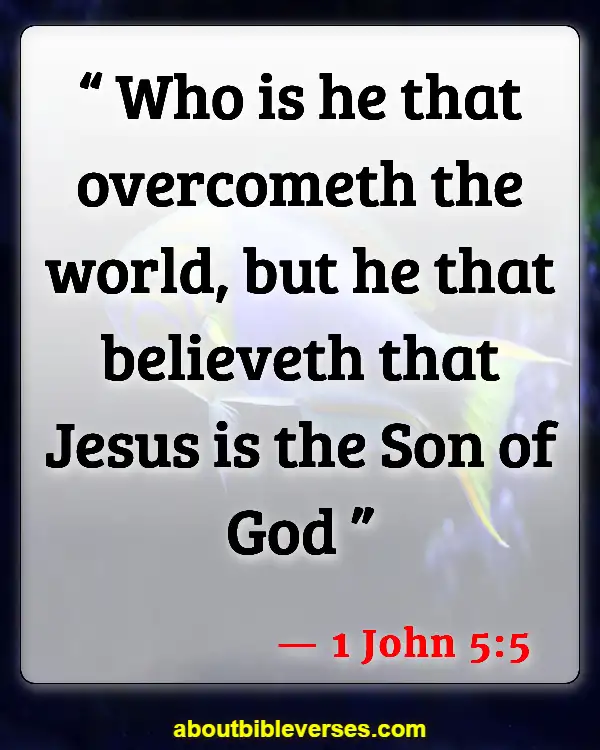 1 John 5:5(KJV) "Who is he that overcometh the world, but he that believeth that Jesus is the Son of God?"
Explanation:- We are the children of God so we are about to face many temptations and persecutions from the world. But we need to remember that the world has persecuted the Lord before. But still, Jesus had overcome the world so we also have to overcome the power of Jesus Christ.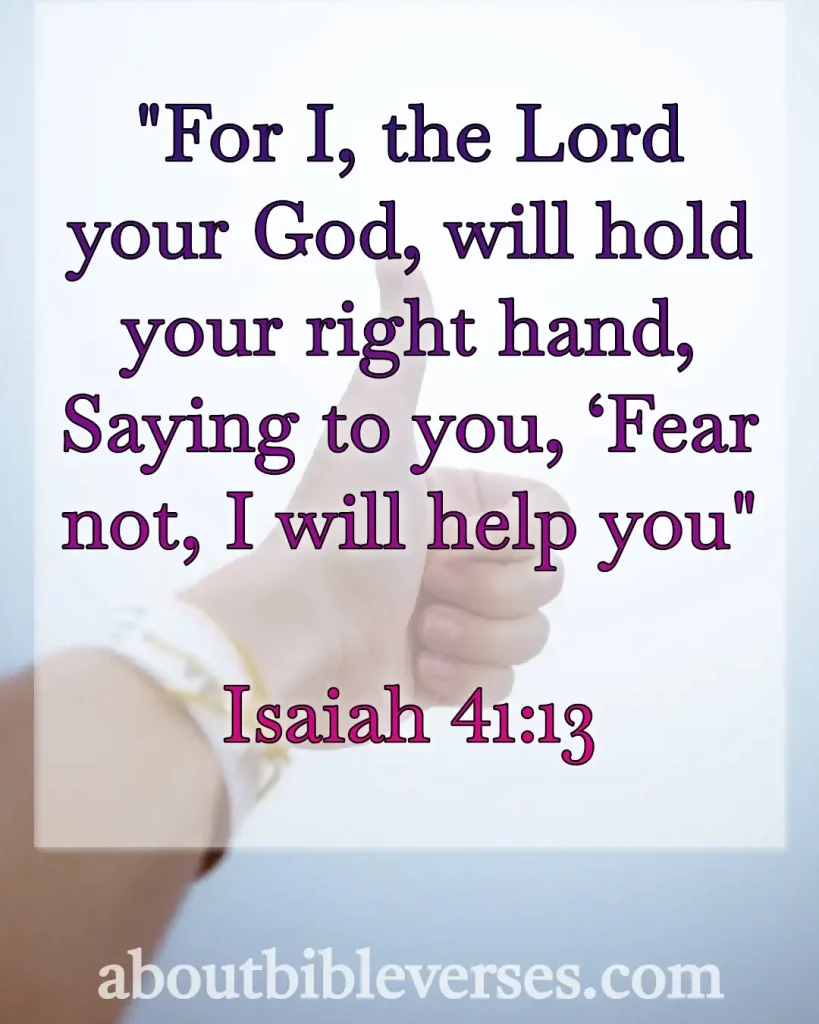 Isaiah 41:13(KJV) "For I the Lord thy God will hold thy right hand, saying unto thee, Fear not; I will help thee"
Explanation:- There are so many scriptures that tell us not to fear the world or the things of the world because we have a mighty God who can deliver us from all our problems. If we believe him from our heart and if we have an intimate relationship with him we will experience his presence in our day-to-day life. The Bible says that you will be protected by the right hand of the Lord; it means God will deliver us with his power.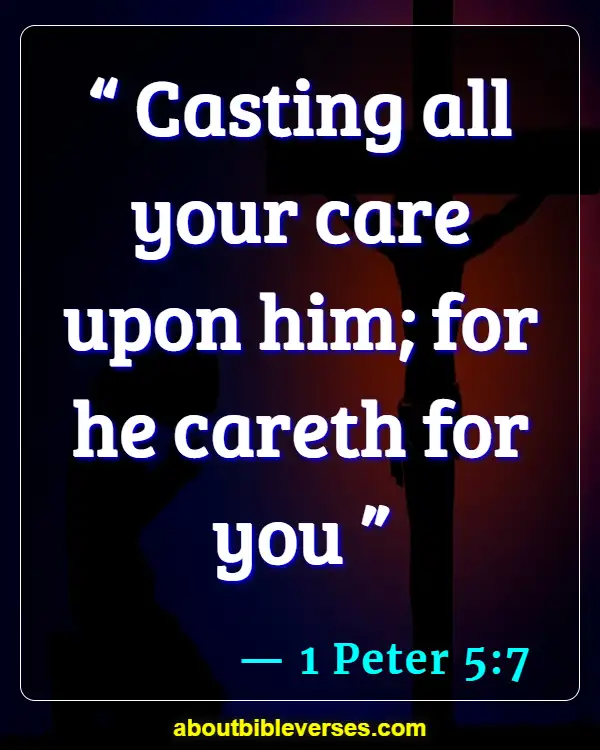 1 Peter 5:7(KJV) "Casting all your care upon him; for he careth for you"
Explanation:- Most comforting scripture in the Bible. The word of God says that we should not think too much for ourselves because the Lord himself thinks for us. He loves us and he wants to take a burden upon his shoulder. When we will understand that the Lord cares for us so we should not think much about our problems, it will give us peace.