Hello dear friends, welcome to our site in the name of Jesus Christ. Today we will look at the Bible Scriptures About A Good Friend Is A Blessing From God In KJV. If you like today's post then definitely comment and share.
Dear friends, a good friend is one of the most precious gifts in life. Friends who walk beside us in seasons of joy and sorrow are blessings from our gracious God. As Ecclesiastes 4:9-10 tells us, "Two are better than one, for they have a good reward for their labor: if one of them falls, one can help the other."
God knows we need companionship and support. A true friend always loves, as Proverbs 17:17 says, they stick closer than a brother. Friends encourage us when we are weary, correct us when we are astray, and comfort us when we are sad.
Christ himself valued friendship. In John 15:13 he said, "Greater love has no one than this: to lay down one's life for one's friends." God's Word encourages us to share our lives and hearts with friends. May we treat others with kindness, compassion, and forgiveness, thus reflecting God's love and blessings.
Wanting to be a good friend brings out the best in us. The Lord Jesus Christ gave us the door of his friendship and he gave his own life on the cross for us. And he also told us I do not consider you slaves, I consider you my friends. For a master never tells a secret to his servant, but I tell you the secret of heaven (John 15:13-15).
Dear friends, now let's look at the following Bible verses: Trule good friends is a blessing from God.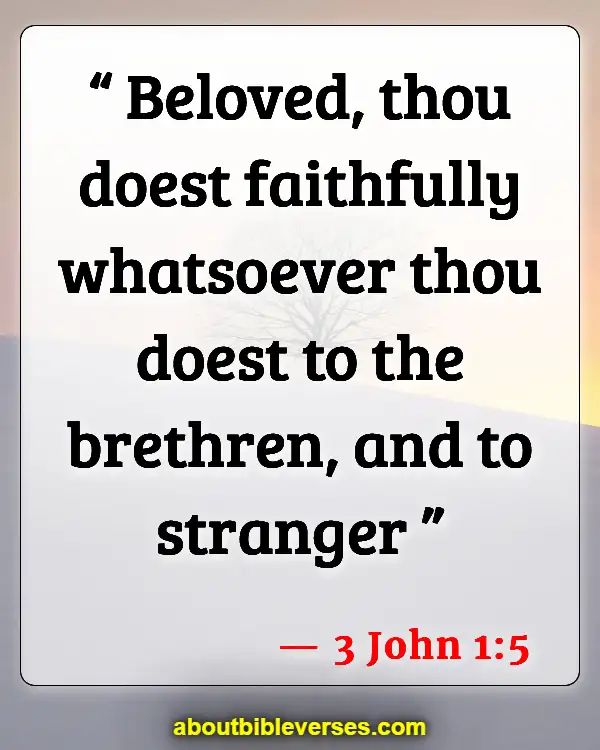 3 John 1:5
"Beloved, thou doest faithfully whatsoever thou doest to the brethren, and to strangers"
Job 6:14
"To him that is afflicted pity should be shewed from his friend; but he forsaketh the fear of the Almighty"
John 15:15
"Henceforth I call you not servants; for the servant knoweth not what his lord doeth: but I have called you friends; for all things that I have heard of my Father I have made known unto you"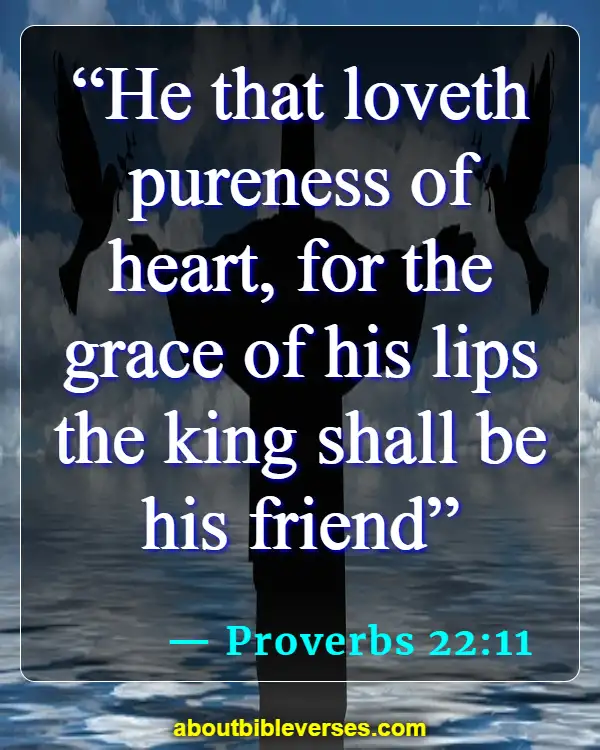 Proverbs 22:11
"He that loveth pureness of heart, for the grace of his lips the king shall be his friend"
Proverbs 17:17
"A friend loveth at all times, and a brother is born for adversity"
Proverbs 18:24
"A man that hath friends must shew himself friendly: and there is a friend that sticketh closer than a brother"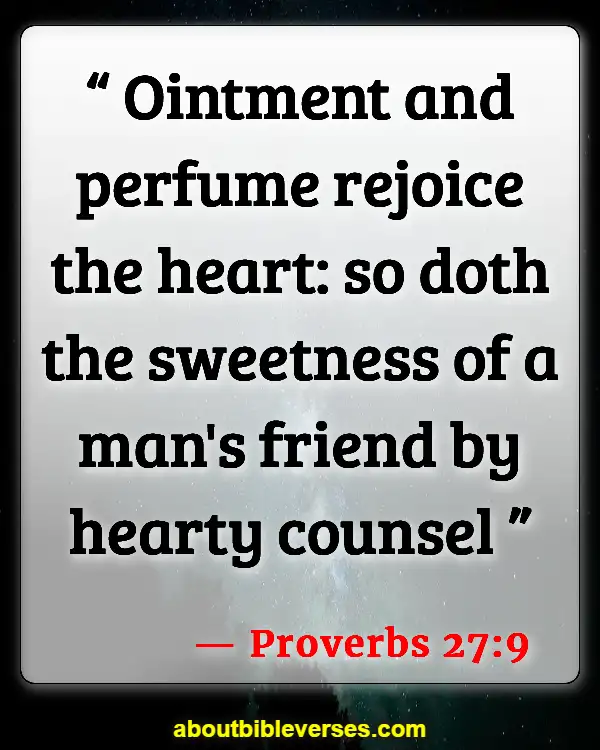 Proverbs 27:9
"Ointment and perfume rejoice the heart: so doth the sweetness of a man's friend by hearty counsel"
Ecclesiastes 4:9-10
"Two are better than one; because they have a good reward for their labour. For if they fall, the one will lift up his fellow: but woe to him that is alone when he falleth; for he hath not another to help him up"
Ecclesiastes 4:12
"And if one prevail against him, two shall withstand him; and a threefold cord is not quickly broken"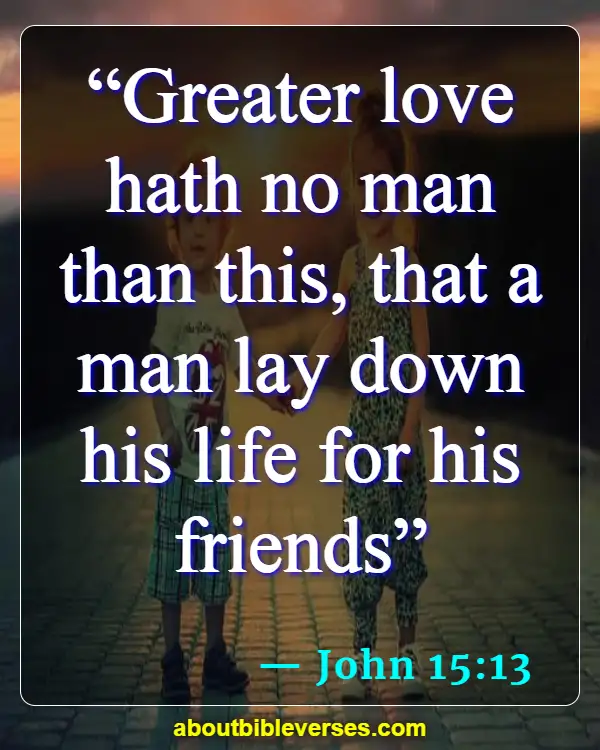 John 15:13
"Greater love hath no man than this, that a man lay down his life for his friends"
Romans 12:10
"Be kindly affectioned one to another with brotherly love; in honour preferring one another"
Romans 15:7
"Wherefore receive ye one another, as Christ also received us to the glory of God"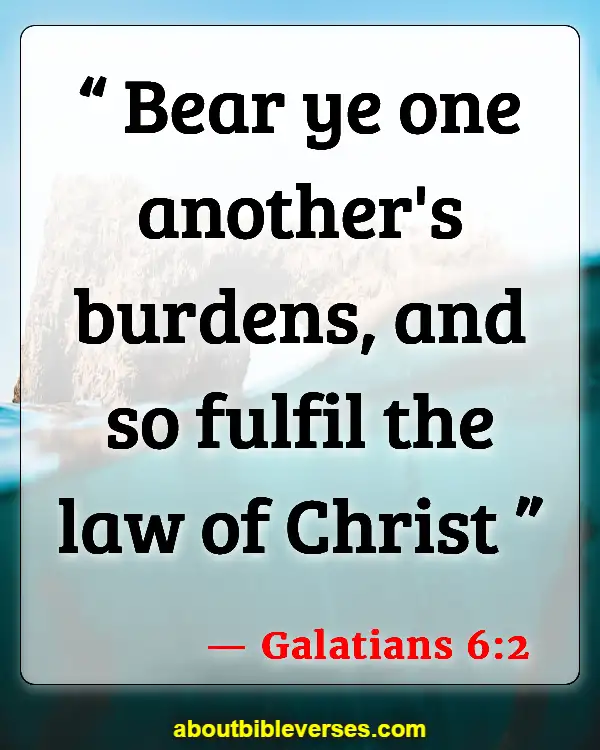 Galatians 6:2
"Bear ye one another's burdens, and so fulfil the law of Christ"
Ephesians 4:2
"With all lowliness and meekness, with longsuffering, forbearing one another in love"
Colossians 3:12-14
"Put on therefore, as the elect of God, holy and beloved, bowels of mercies, kindness, humbleness of mind, meekness, longsuffering; Forbearing one another, and forgiving one another, if any man have a quarrel against any: even as Christ forgave you, so also do ye. And above all these things put on charity, which is the bond of perfectness"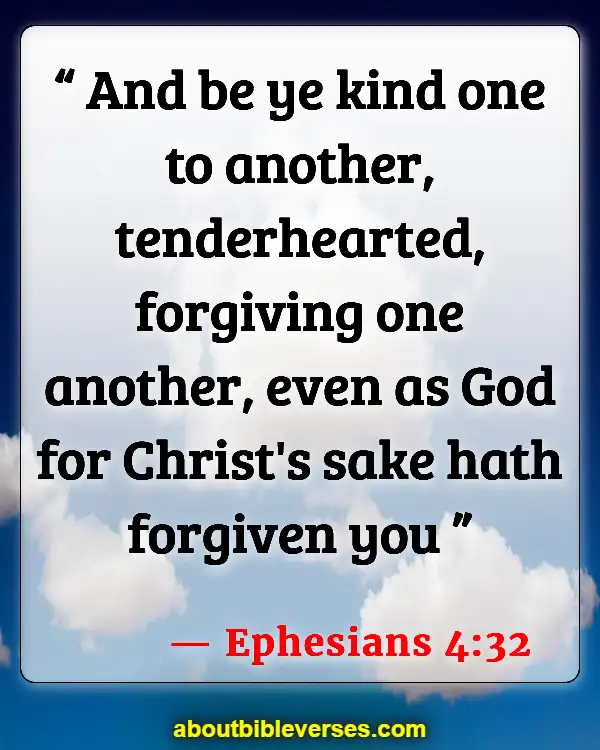 Ephesians 4:32
"And be ye kind one to another, tenderhearted, forgiving one another, even as God for Christ's sake hath forgiven you"
1 Thessalonians 5:11
"Wherefore comfort yourselves together, and edify one another, even as also ye do"
Hebrews 10:24-25
"And let us consider one another to provoke unto love and to good works: Not forsaking the assembling of ourselves together, as the manner of some is; but exhorting one another: and so much the more, as ye see the day approaching"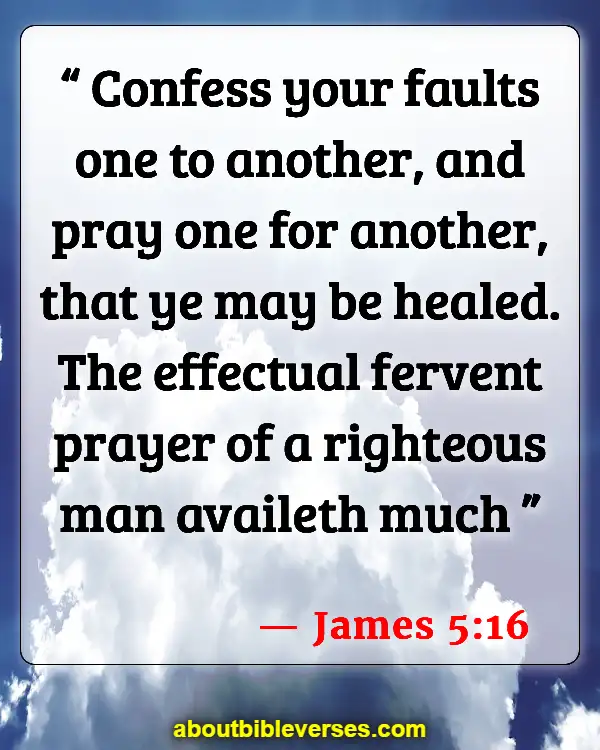 James 5:16
"Confess your faults one to another, and pray one for another, that ye may be healed. The effectual fervent prayer of a righteous man availeth much"
1 Peter 1:22
"Seeing ye have purified your souls in obeying the truth through the Spirit unto unfeigned love of the brethren, see that ye love one another with a pure heart fervently"
1 John 3:16
"Hereby perceive we the love of God, because he laid down his life for us: and we ought to lay down our lives for the brethren"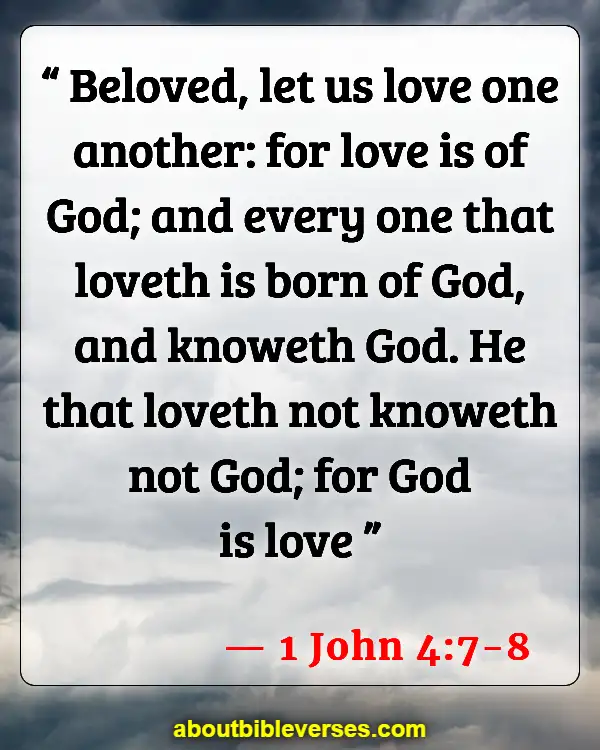 1 John 4:7-8
"Beloved, let us love one another: for love is of God; and every one that loveth is born of God, and knoweth God. He that loveth not knoweth not God; for God is love"
Proverbs 27:6
"Faithful are the wounds of a friend; but the kisses of an enemy are deceitful"
Job 2:11
"Now when Job's three friends heard of all this evil that was come upon him, they came every one from his own place; Eliphaz the Temanite, and Bildad the Shuhite, and Zophar the Naamathite: for they had made an appointment together to come to mourn with him and to comfort him"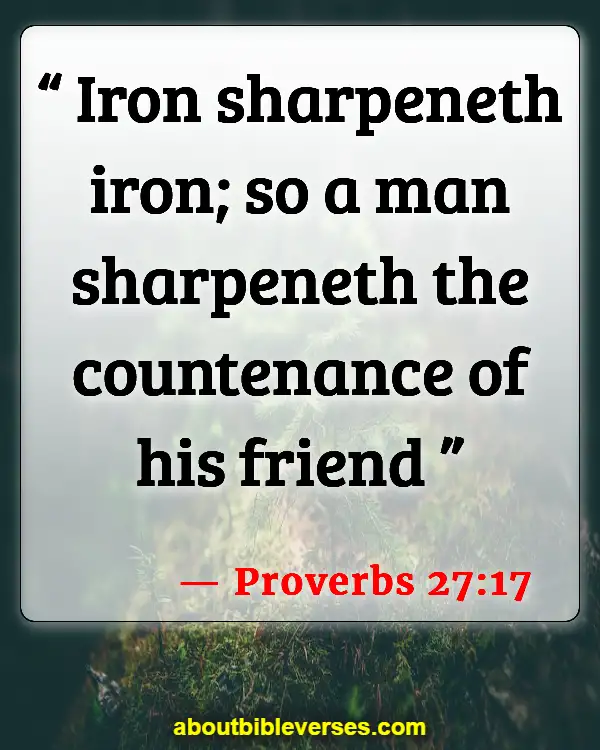 Proverbs 27:17
"Iron sharpeneth iron; so a man sharpeneth the countenance of his friend"
Job 42:10
"And the Lord turned the captivity of Job, when he prayed for his friends: also the Lord gave Job twice as much as he had before"
Psalm 133:1
"Behold, how good and how pleasant it is for brethren to dwell together in unity"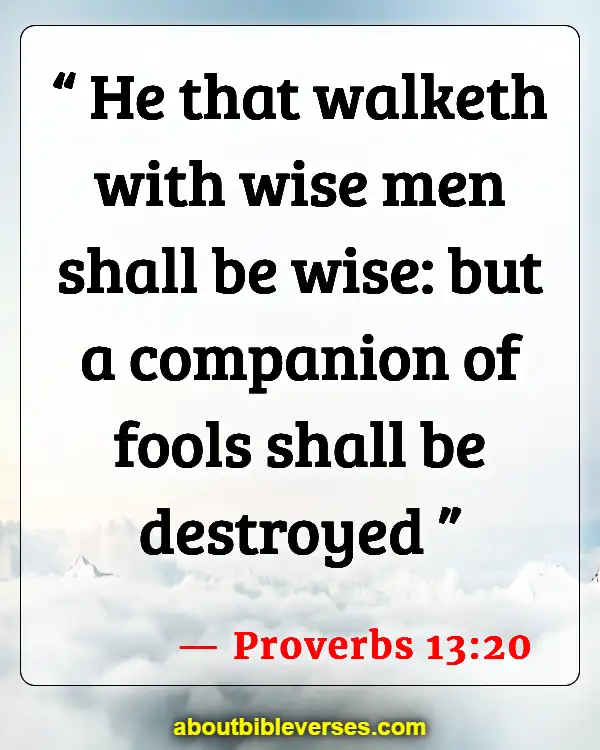 Proverbs 13:20
"He that walketh with wise men shall be wise: but a companion of fools shall be destroyed"
Proverbs 27:10
"Thine own friend, and thy father's friend, forsake not; neither go into thy brother's house in the day of thy calamity: for better is a neighbour that is near than a brother far off"
Colossians 3:13
"Forbearing one another, and forgiving one another, if any man have a quarrel against any: even as Christ forgave you, so also do ye"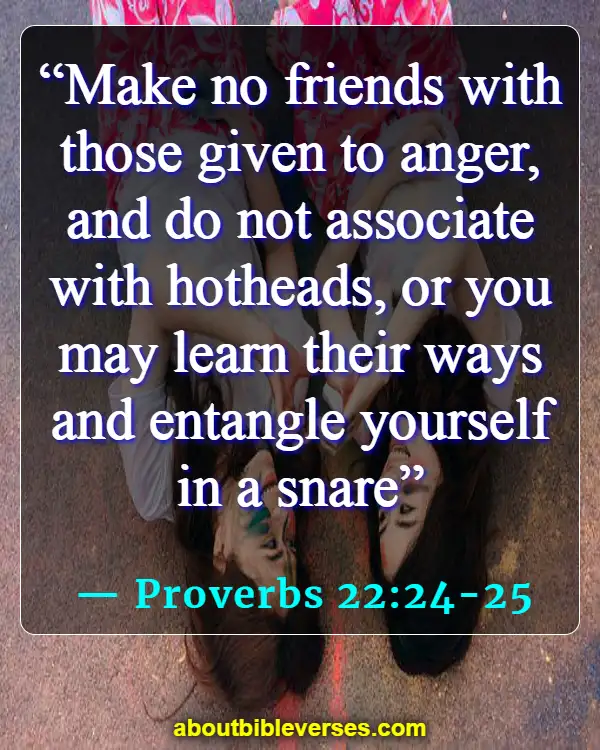 Proverbs 22:24-25
"Make no friendship with an angry man; and with a furious man thou shalt not go: Lest thou learn his ways, and get a snare to thy soul"