The Bible says that a good friend should be by the side of a helpless friend. Even if your friend becomes an enemy and he tries to harm you, you should still be by his side in a day of danger and pray to God for him. By this God is pleased with you and blesses you abundantly.
A good friend should forgive one another as Christ did for us. A good friend shares his success with his poor friend as Jesus did for his disciples. He said I do not consider you my slave because the master does not tell his servant what he does but I consider you my friend so I tell you about heaven.
A good friend surrendered his life to save his friend as Christ did for us. He died on the cross, not for himself but for us so that we might live.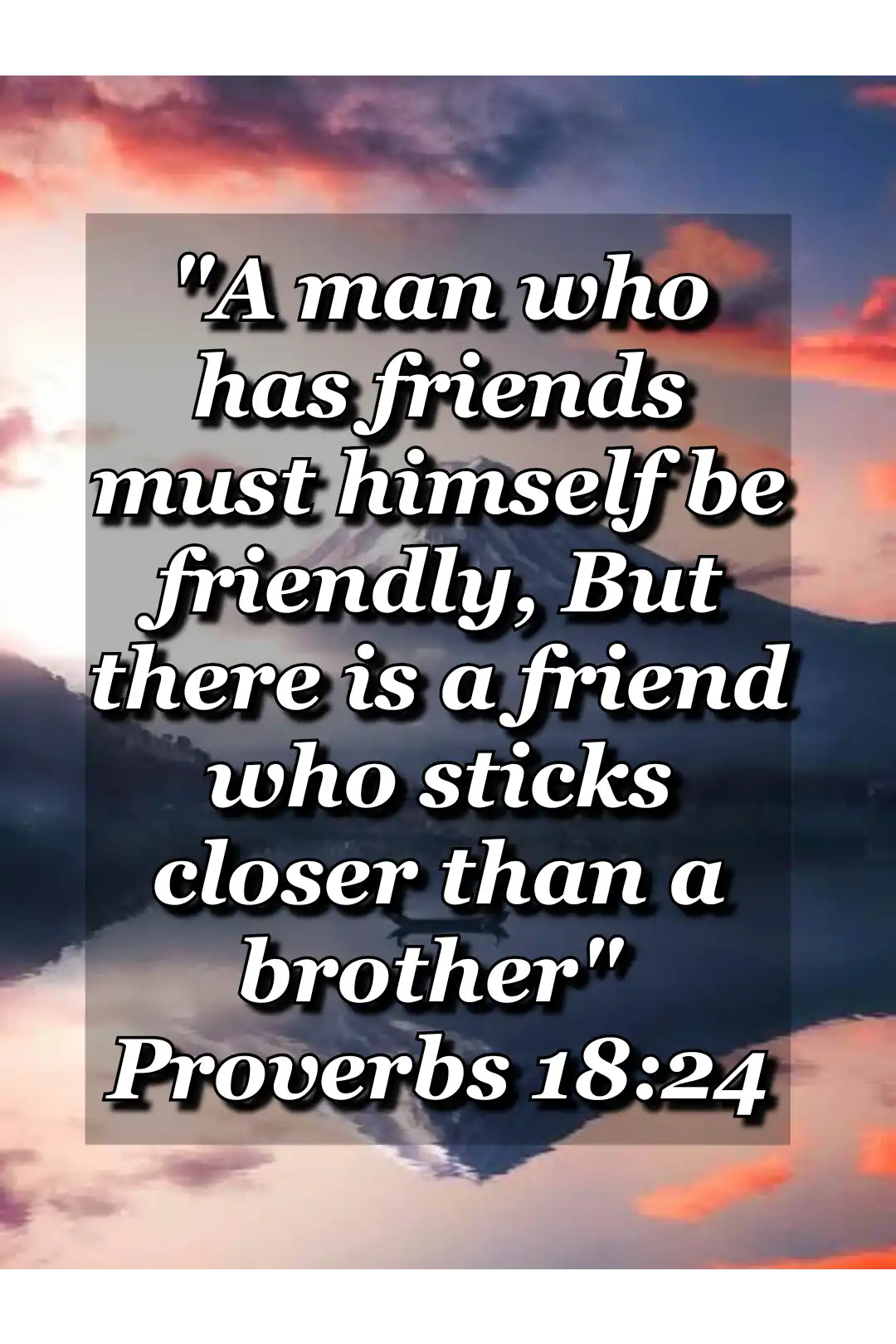 Proverbs 18:24 :- "A man that hath friends must shew himself friendly: and there is a friend that sticketh closer than a brother"
1 Samuel 18:3 :- "And Jonathan made a covenant with David because he loved him as himself "
3 John 1:5 :- "Beloved, thou doest faithfully whatsoever thou doest to the brethren, and to strangers"
John 15:13 :- "Greater love hath no man than this, that a man lay down his life for his friends"
Proverbs 17:17 :- "A friend loveth at all times, and a brother is born for adversity"
John 15:12-14 :- "12 This is my commandment, That ye love one another, as I have loved you.13 Greater love hath no man than this, that a man lay down his life for his friends.14 Ye are my friends, if ye do whatsoever I command you"
Proverbs 27:9 :- "Ointment and perfume rejoice the heart: so doth the sweetness of a man's friend by hearty counsel"
Job 6:14 :- "To him that is afflicted pity should be shewed from his friend; but he forsaketh the fear of the Almighty"
Ecclesiastes 4:9-10 :- "9 Two are better than one; because they have a good reward for their labour.10 For if they fall, the one will lift up his fellow: but woe to him that is alone when he falleth; for he hath not another to help him up"
Proverbs 22:24-25 :- "24 Make no friendship with an angry man; and with a furious man thou shalt not go: 25 Lest thou learn his ways, and get a snare to thy soul"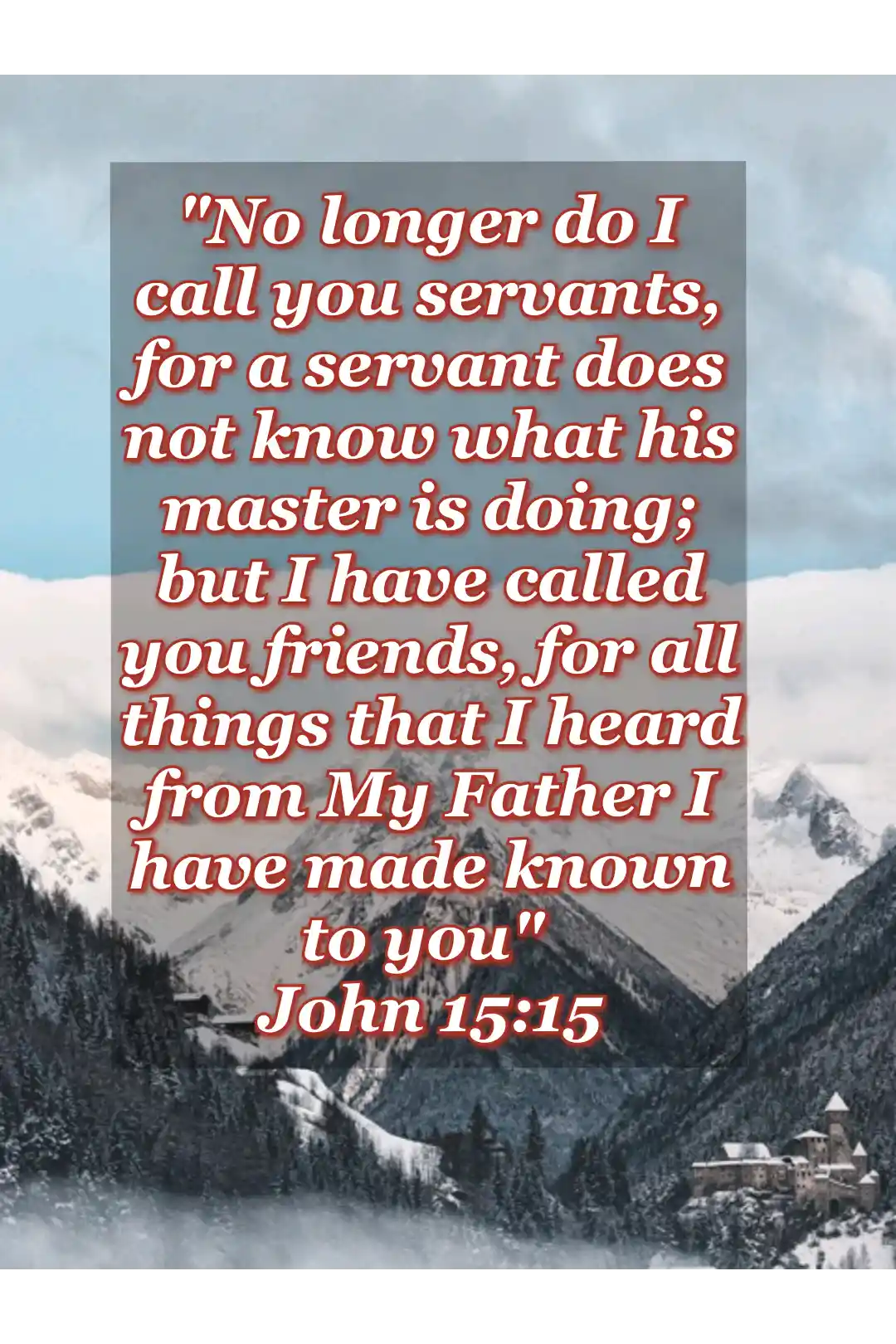 John 15:15 :- "Henceforth I call you not servants; for the servant knoweth not what his Lord doeth: but I have called you friends; for all things that I have heard of my Father I have made known unto you"
Proverbs 22:11 :- "He that loveth pureness of heart, for the grace of his lips the king shall be his friend"
Ruth 1:17 :- "Where thou diest, will I die, and there will I be buried: the Lord do so to me, and more also, if ought but death part thee and me"
Romans 12:10-11 :- "10 Be kindly affectioned one to another with brotherly love; in honour preferring one another; 11 Not slothful in business; fervent in spirit; serving the Lord"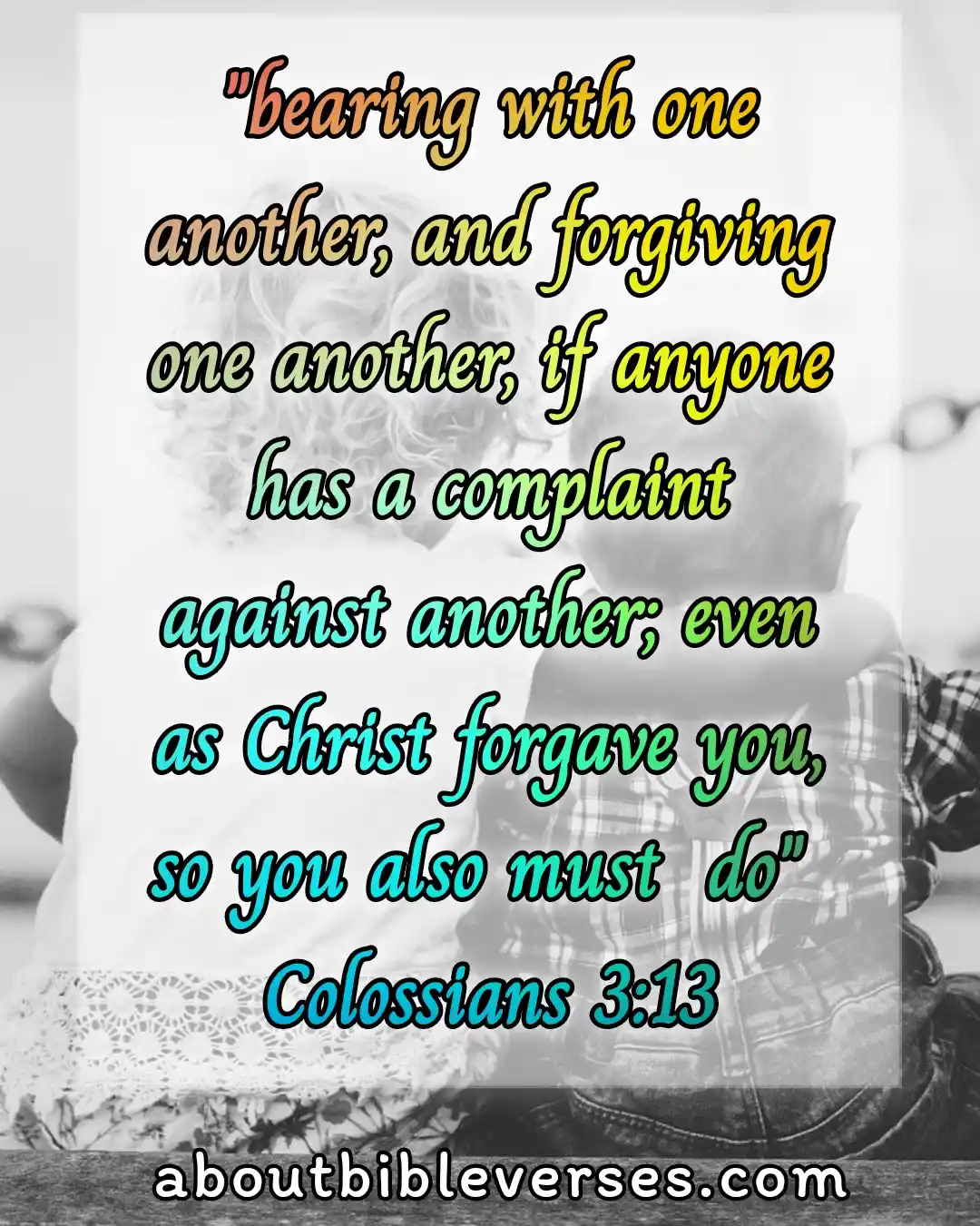 Colossians 3:13 :- "Forbearing one another, and forgiving one another, if any man have a quarrel against any: even as Christ forgave you, so also do ye"
More Bible Topic
Top 20+Bible Verses On Friendship With(God) Details Explanation