We believe that there is nothing possible for God that he cannot do. If we look at the Bible, we can see that God created this world that is impossible for man to create.  God has created such a beautiful sun, the moon that man will never be able to create. 
We should not see God in our eyes because God is very intelligent and powerful out of our sight.  Let's take a look at some of God's amazing works from the Bible. 
If we look at some verses, we can see that God divided the ocean using Moses, which is impossible for a common man.  With God's blessing and promise, Abraham's wife Sarah gave birth to a son at the age of 90.  
The Bible says that man cannot prolong his life by more than an hour (Matthew 6:27). But God can prolong man's life (Isaiah 38:1–6).  The sun stood still all day and the moon did not rise when God was fighting for Israel (Joshua 10:12-14).  
If we look at the New Testament we will see many miracles of Jesus, Jesus gave sight to the blind, gave life to the dead, gave a speech to the dumb, healed the leper, and healed the sick. 
Jesus also did many miracles.  It is impossible for man to do these things by his own power but it is possible with the power of God so there is nothing that God cannot do. 
Even to simplify the position of John whom God used, John's mother Elizabeth was barren but she was righteous in God's eyes so God blessed that she would have a son and her son was very old (Luke 1:35-37).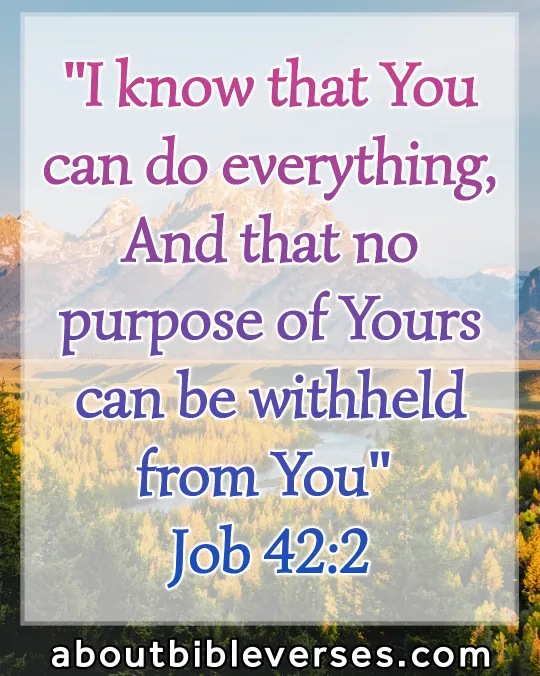 Job 42:2(KJV)"I know that thou canst do everything and that no thought can be withholden from thee"
Explanation:- We trust in God because he has the ability to do anything which is impossible for us. If you look at the scripture, we found God's greatness and his mighty power over mankind. 
We should not view God with our human perspective and we must know his characteristics by which we will be able to judge him that he is able to solve all your problems which might seem so hard for us to overcome.
Prayer with repentance will help us to see the amazing works of God's presence and his mighty works in our midst.
God loves us and we need patience in him which will enable him to do amazing works in our lives as well.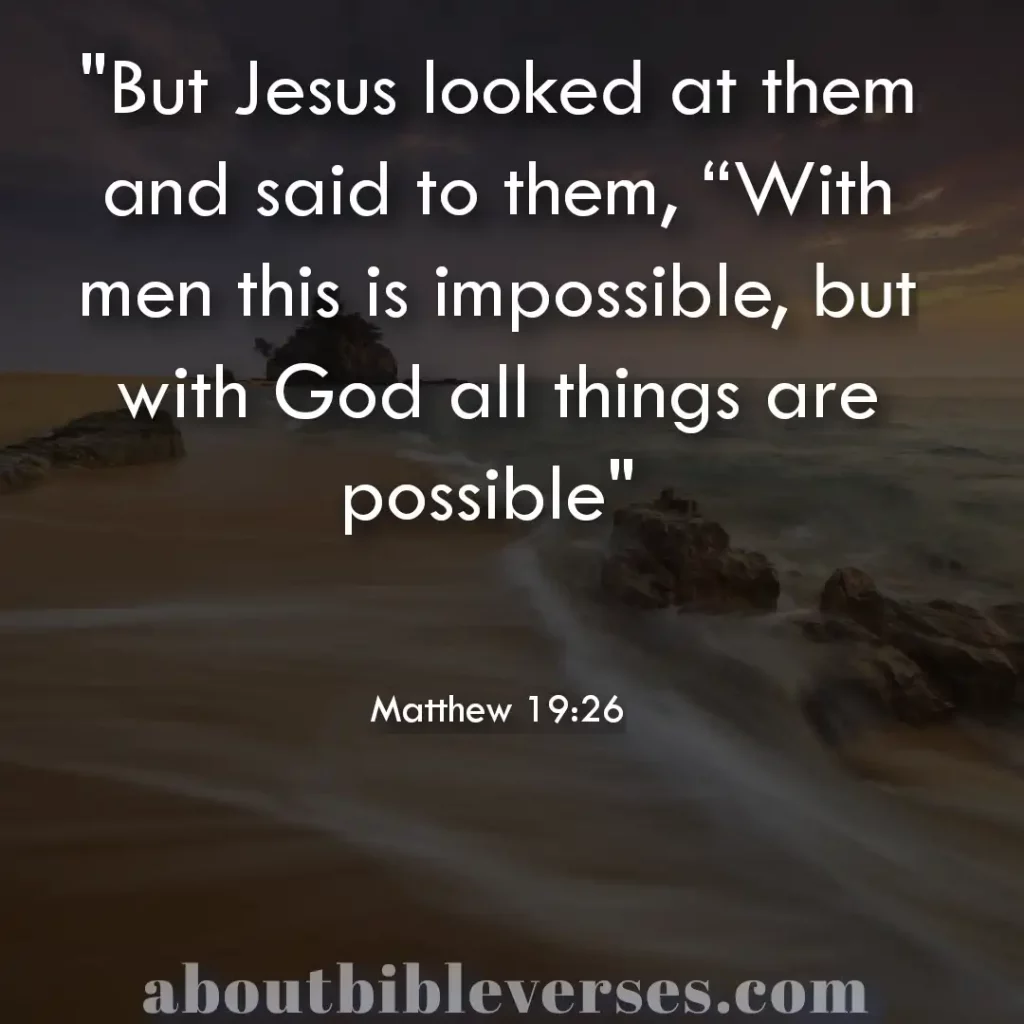 Matthew 19:26(KJV)"But Jesus beheld them, and said unto them, With men this is impossible, but with God all things are possible"
Explanation:- Jesus gave a nice parable to make people understand that their sins should be forgiven in order to be worthy to enter his Kingdom.
It is very difficult for a rich man to seek God's favor because of his pride and arrogance which make him separate from the presence of Holy God.
We can say that it would be extremely impossible for a man to obey God and his scripture to inherit the kingdom of God because of his wealth and property but if God's mercy works on a man then it will be very easy for him to repent for his sins. Thus Jesus says that what is impossible with man is possible with God.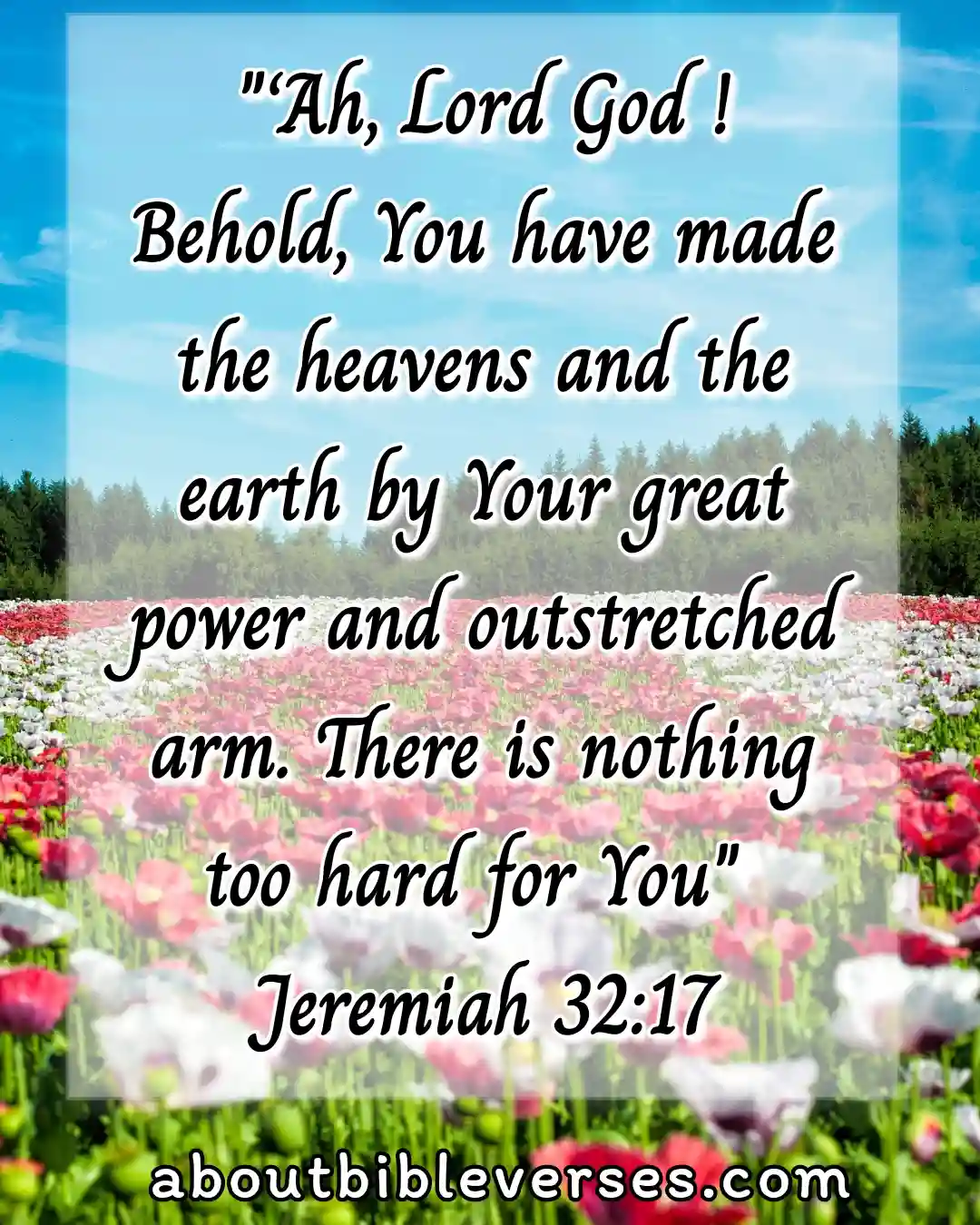 Jeremiah 32:17(KJV)"Ah Lord God! behold, thou hast made the heaven and the earth by thy great power and stretched out arm, and there is nothing too hard for thee"
Explanation:- Scientists often claim that this world was created by itself and there was no God who made this wonderful planet. We must know that science can discover what God has already created, but it cannot bring out the things that do not exist on this earth.
The Bible tells a story of creation when God created everything by his mighty hand and all the creation proclaims that they are just created by one being who has the power to create out of nothing.
The Lord has created this wonderful and beautiful earth for the sake of human beings so they can dwell peacefully here and worship their creator.
But many often claim that God does not exist and it would be a foolish act to believe. When we look around our nature, it silently speaks about its creator.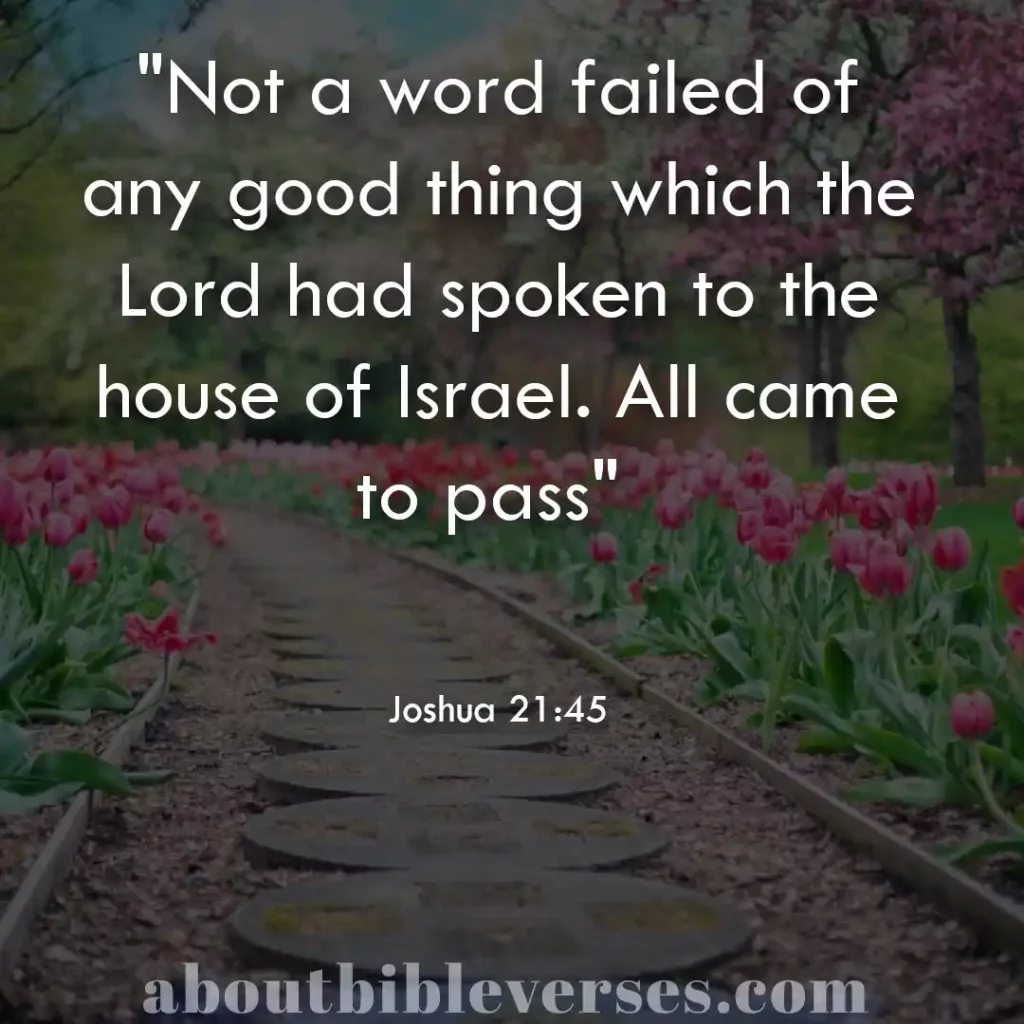 Joshua 21:45(KJV)"There failed not ought of any good thing which the Lord had spoken unto the house of Israel; all came to pass"
Explanation:- The Lord had a beautiful plan in his mind for the upliftment of the entire human race and he began his journey by following his plan which was begun by his chosen nation and he had to reveal himself into the world through them.
To accomplish his plan he brought many promises upon his chosen people and he had fulfilled all of his words for them yet they forgot him and they started following the idols of their surrounding neighbors.
The Lord has chosen Joshua to lead his people into the promised land which they will inherit as the Lord has promised Abrahim about that.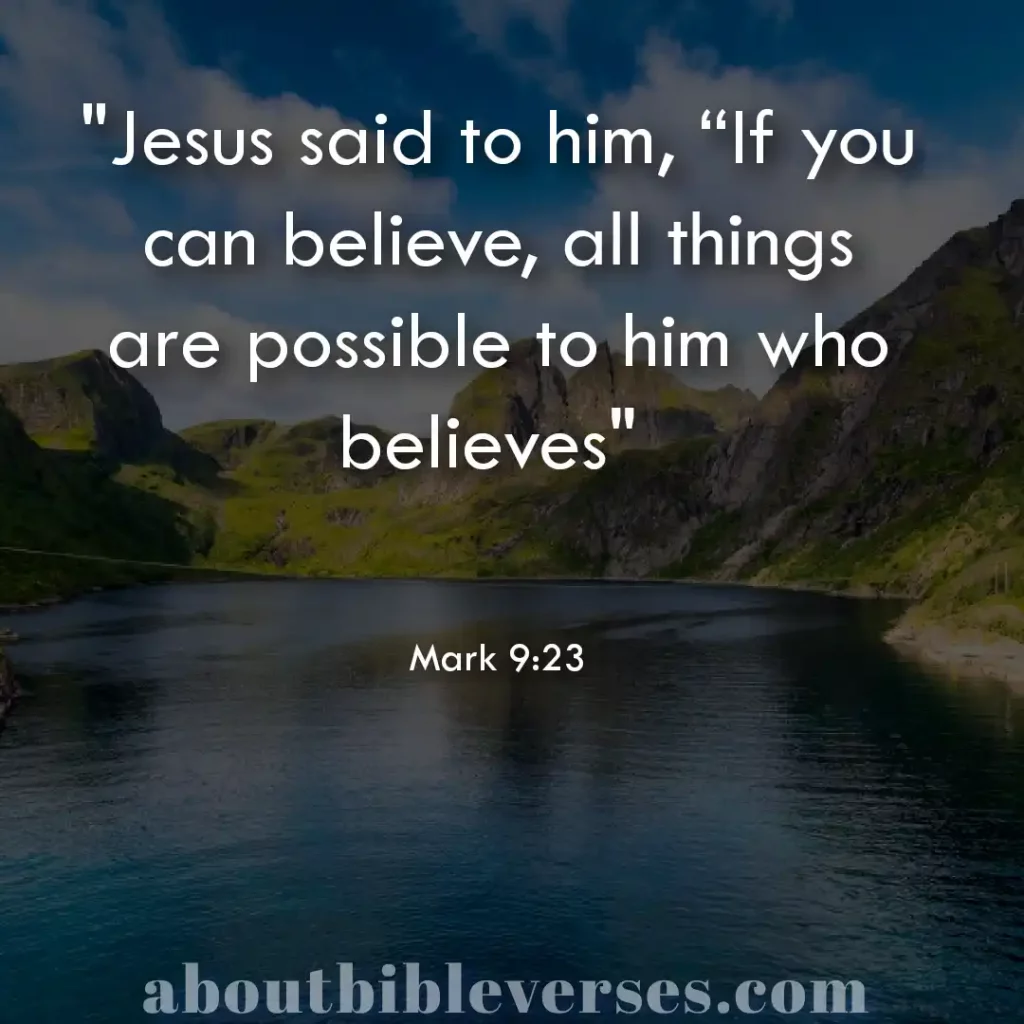 Mark 9:23(KJV)"Jesus said unto him, If thou canst believe, all things are possible to him that believeth"
Explanation:- Sometimes we do not believe what God says us to believe but we must remember that we should not see God with our human eyes.
The Bible says that we are just his creation and we have no authority to judge him by our limited brain.
The word of God clearly teaches us that everything is possible with the Lord and he has the authority to help us even when we don't find any way out to get out of our problems. We should rely upon his plans and he will lead us through into the green pasture where we will live happily under his heavenly guidance and protection.
Throughout the Bible, we see God's miraculous works which made us think about him, and finally, we can come to a conclusion that nothing is possible with him.
More Bible Topic
[Best] 17+Bible Verses About Awesome God Wonderful Work
[Best] 13+Bible Verses For A Good Friend Is A Blessing From God
[Best] 11+Bible Verses Proof That God Is With You Every Time
[Best] 13+Bible Verses About God Will Take Care Of You