A Christian should live a Christ-like life by which people will get to know who Jesus is. Often people forget that they bear the image of living God in their words and deeds.
Being a follower of Jesus Christ one must separate himself from the teachings of this world. He needs to follow Jesus till his death.
The word of God always teaches us to be careful concerning what we speak. Our words can cause blessings to others at the same time they can bring curses to us as well. So we have to know how to speak and where to Speak. Here are some Bible scriptures which will help to know the importance of our words.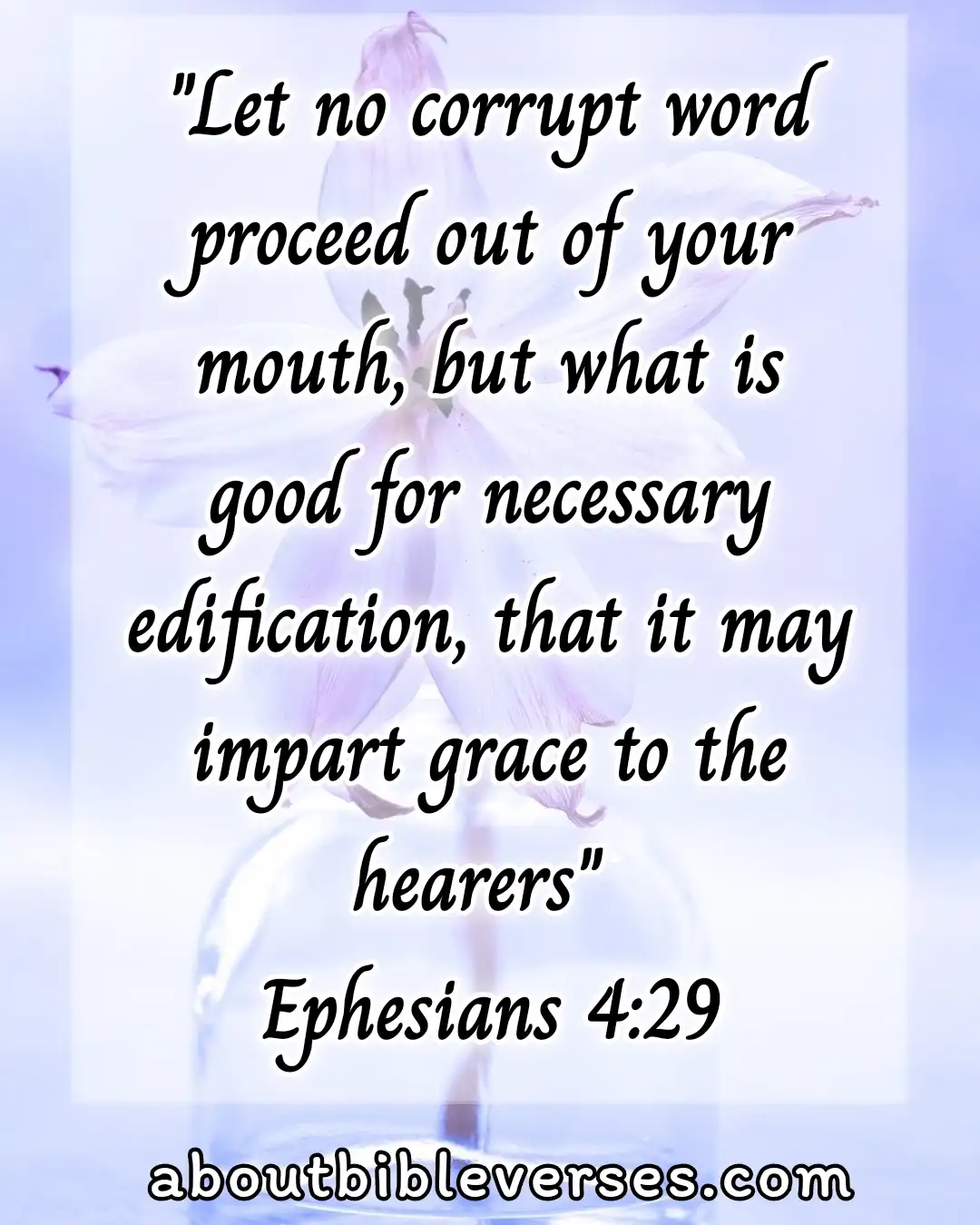 Ephesians 4:29(KJV) "Let no corrupt communication proceed out of your mouth, but that which is good to the use of edifying, that it may minister grace unto the hearers"
Explanation:- Let us walk in Christ as we are the chosen people in this grace period. In every way, we must behave according to the will of God. Our verbal words especially need to be checked before we speak. To edify the believers we must speak every word carefully.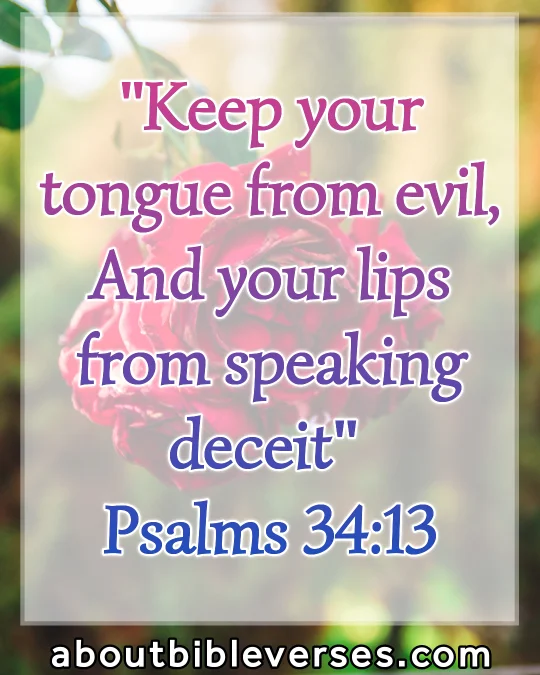 Psalm 34:13(KJV) "Keep thy tongue from evil, and thy lips from speaking guile"
Explanation:- The Lord is holy and we are his people. The tongue has a great impact on our lives so we must use it wisely. We are to build our brothers and sisters in Christ Jesus. Our unnecessary words can cause negative effects on others.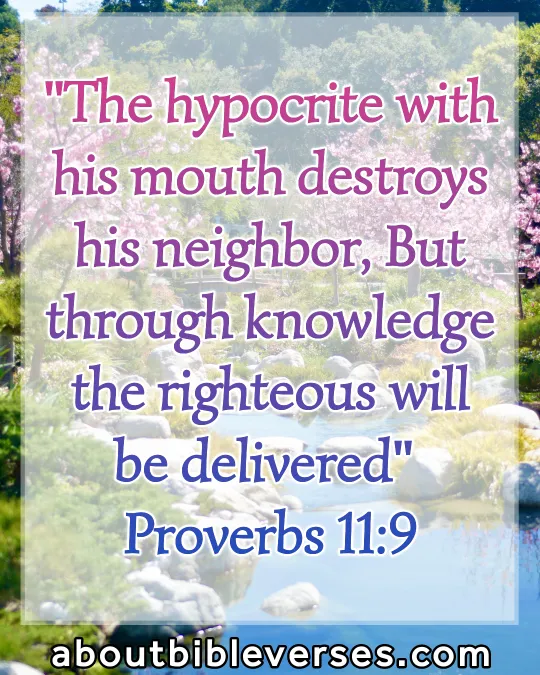 Proverbs 11:9(KJV) "A hypocrite with his mouth destroyeth his neighbour: but through knowledge shall the just be delivered"
Explanation:- Words from our mouths can make our neighbours enemies and if we speak with humbleness and gentleness then our enemies can become our friends as well. The Lord is always ready to give us wisdom and the thing that we must do is give our heart to him and he will make us wise to walk on his ways.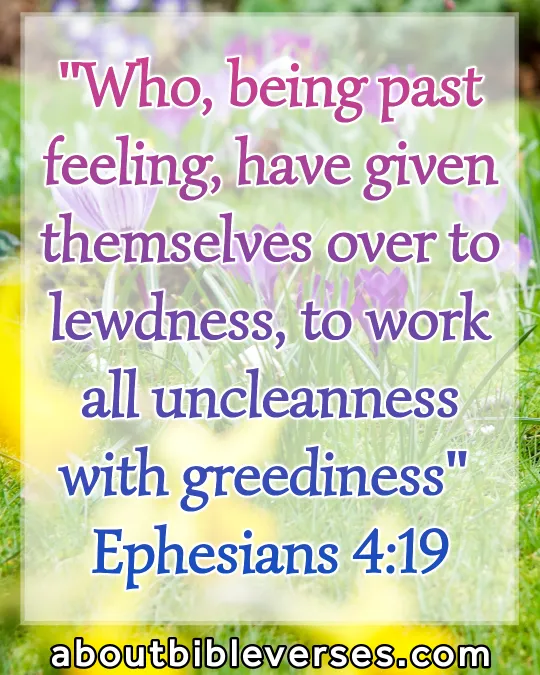 Ephesians 4:19(KJV) "Who being past feeling have given themselves over unto lasciviousness, to work all uncleanness with greediness"
Explanation:- God hates those who lie and betray others by their words. The main job of our life is to satisfy God by our works and words. So we need to think before we speak or do anything. We are accountable to God for the works we do. Let us remove all kinds of uncleanness and greediness which will help us to understand what God actually wants from us.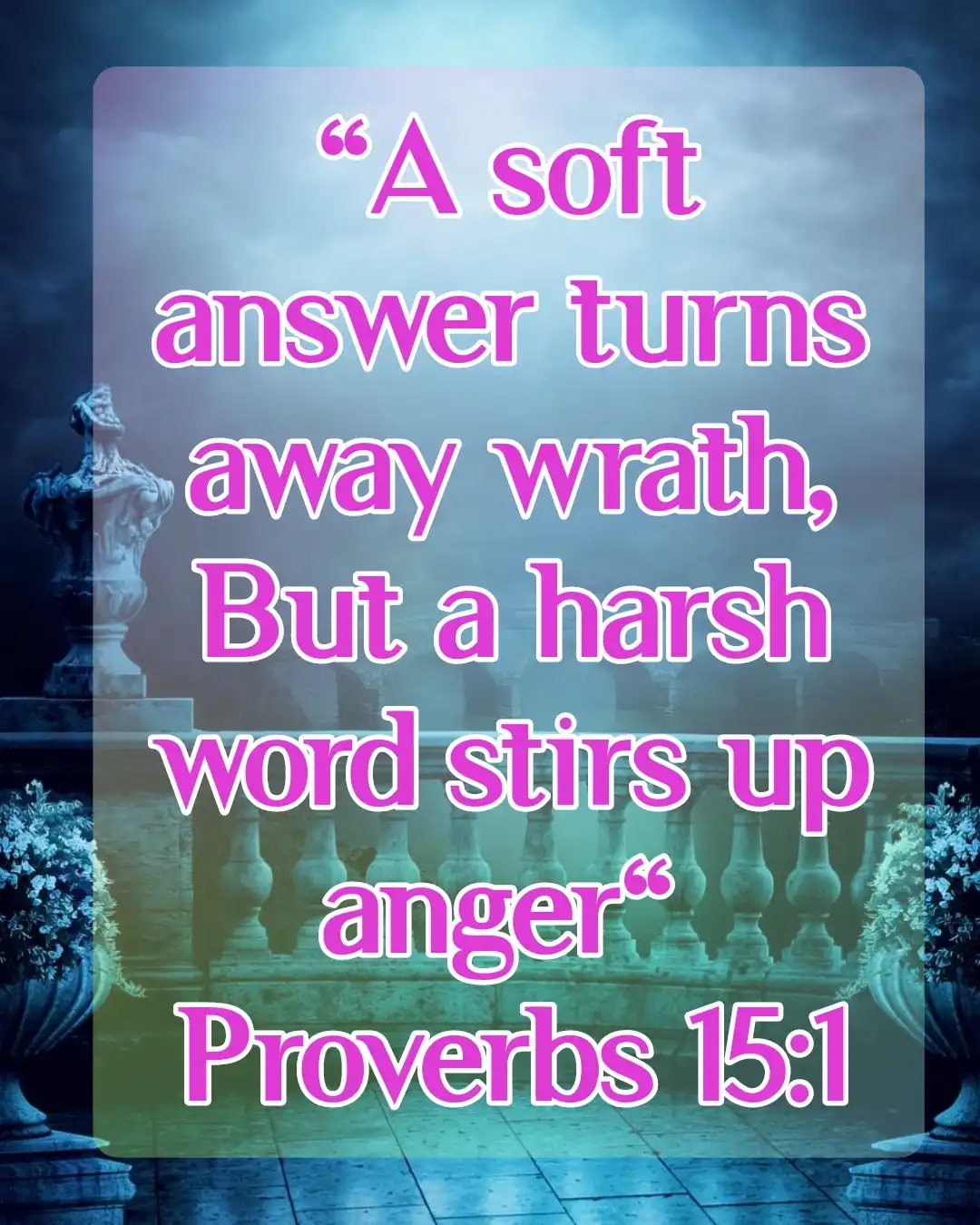 Proverbs 15:1(KJV) "A soft answer turneth away wrath: but grievous words stir up anger"
Explanation:- Man has so many flaws in his nature which he inherited by birth. Often he shows his anger and rude behaviour due to his sinful nature. But the Lord says man should be humble and he must speak gently to others. A soft answer can make people calm and happy.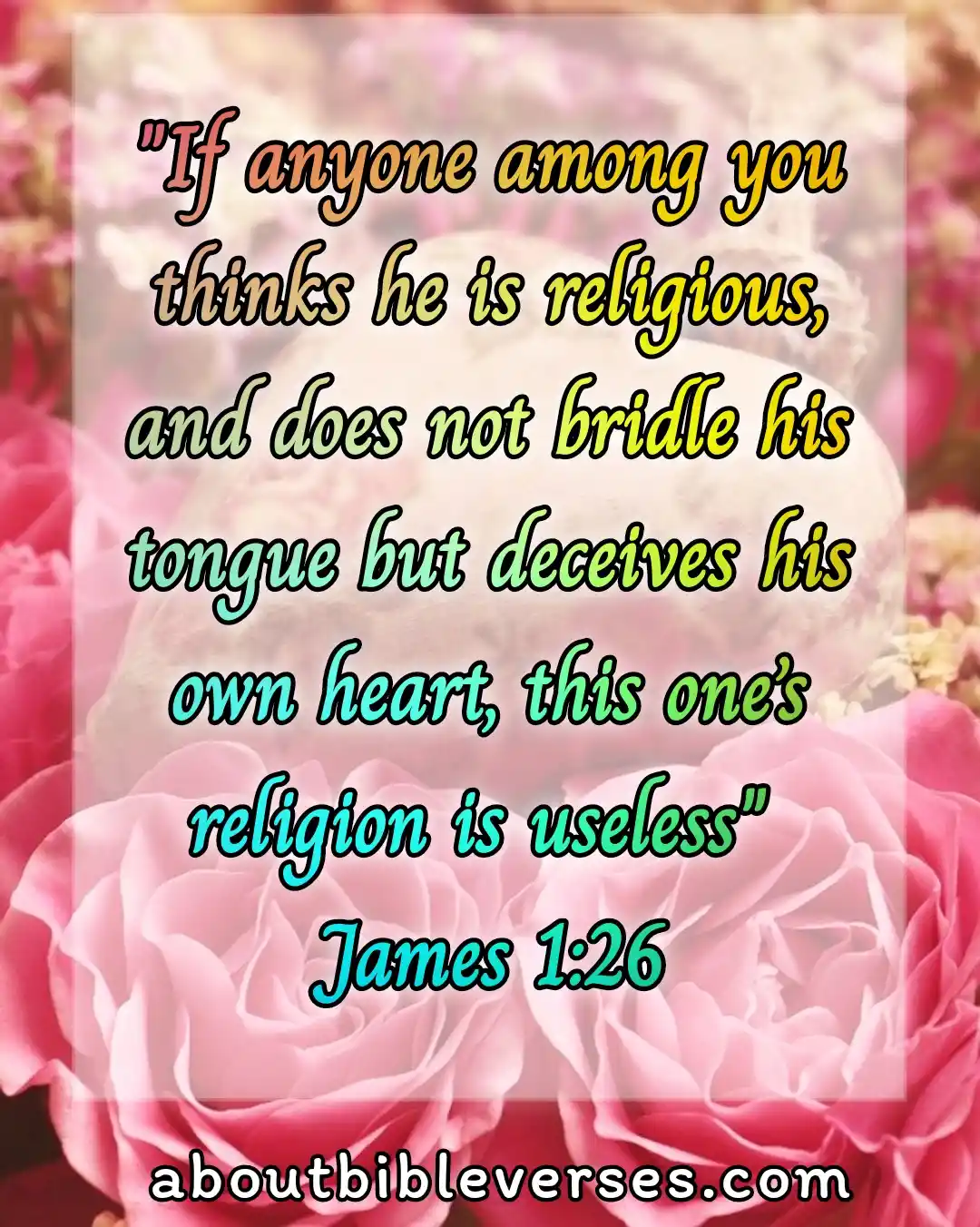 James 1:26(KJV) "If any man among you seem to be religious, and bridleth not his tongue, but deceiveth his own heart, this man's religion is vain"
Explanation:- A man who tries to be religious in front of others must control his tongue in front of men. The tongue is so powerful to destroy a man and on the other hand, it can bring blessings when it is used according to the will of God.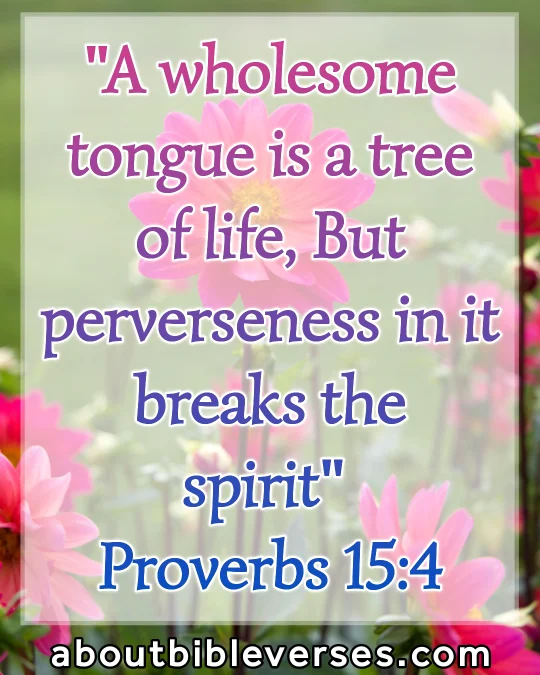 Proverbs 15:4(KJV) "A wholesome tongue is a tree of life: but perverseness therein is a breach in the spirit"
Explanation:- A tongue that is guided by the words of God can change people and it has the authority to bring a rapid change in society. So it must be used in the light of God to bear the fruits in the lives of believers. The word of God guides us to be wise and follow what God says us to do.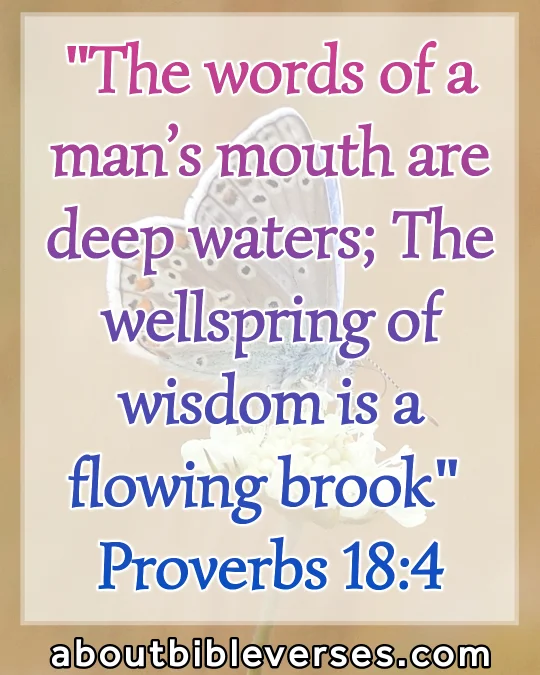 Proverbs 18:4(KJV) "The words of a man's mouth are as deep waters, and the wellspring of wisdom as a flowing brook"
Explanation:- There are many places in the Bible where we find the importance of our tongue. God has already warned us about the value of the tongue. We need to pay attention to it. It can save us from the power of death and it also can lead us towards death.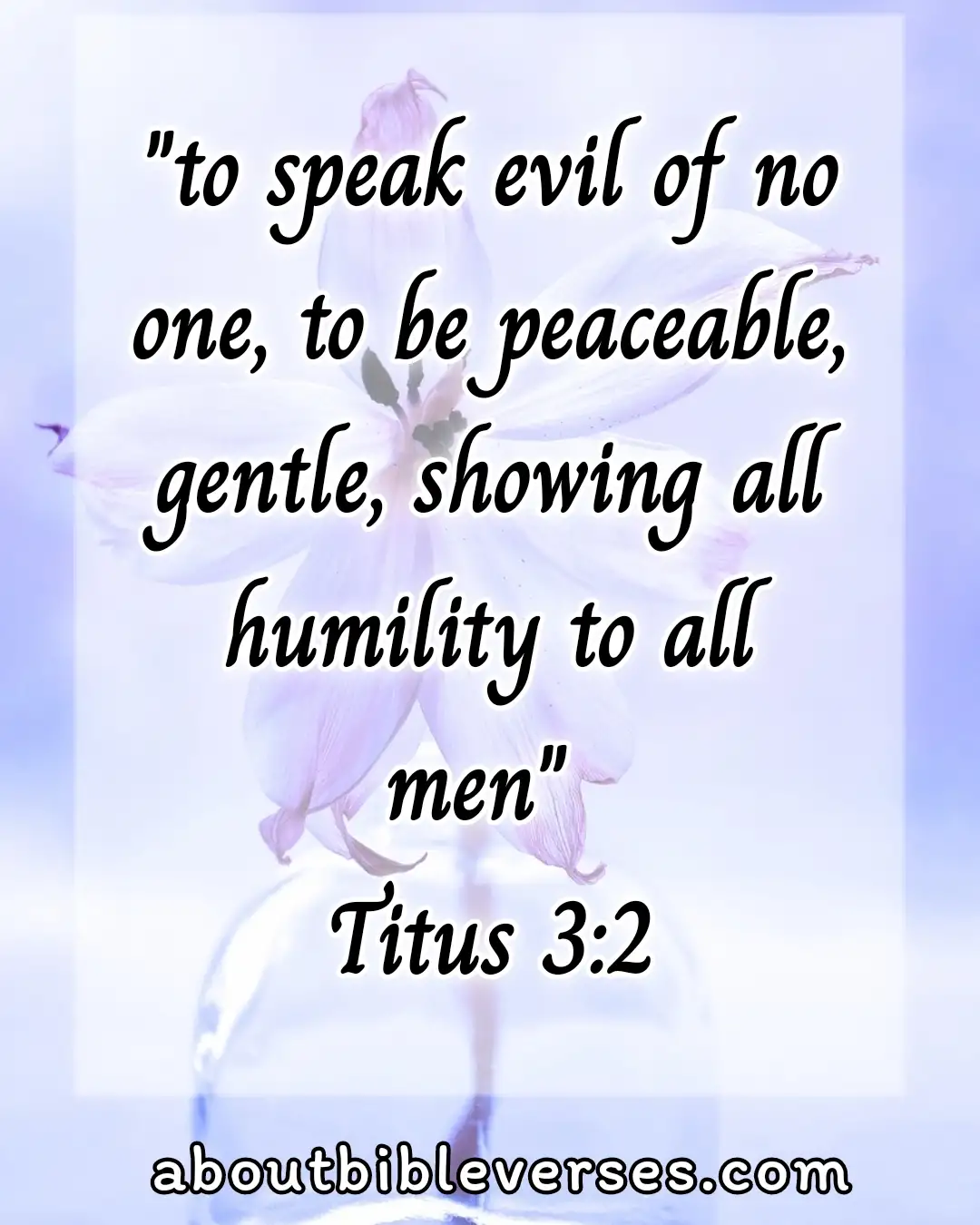 Titus 3:2(KJV) "To speak evil of no man, to be no brawlers, but gentle, showing all meekness unto all men"
Explanation:- The children of God must live a humble life that will help him to walk in the right direction. God hates those who misuse their tongues. To receive the blessings from the Lord we must humble life the way Jesus taught his disciples.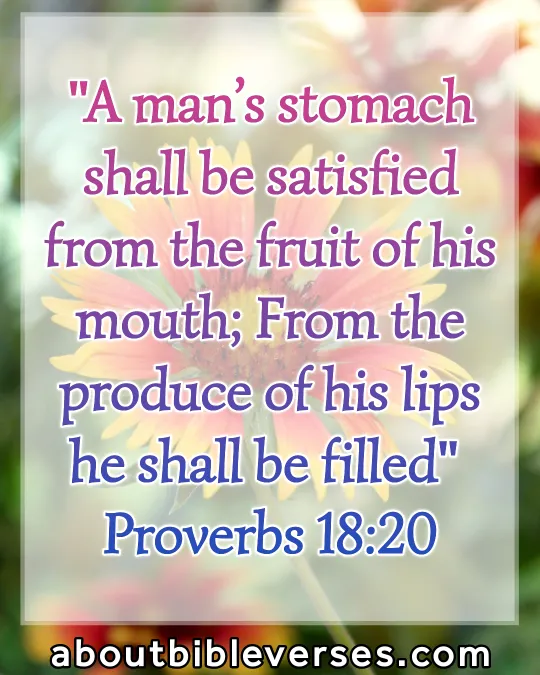 Proverbs 18:20(KJV) "A man's belly shall be satisfied with the fruit of his mouth; and with the increase of his lips shall he be filled"
Explanation:- If we live for our flesh then we will commit sins against the Lord. but we need to work for our souls and it will help us to gain the heavenly blessings. Let us be wise and walk according to the plan of God to enter into the promised land.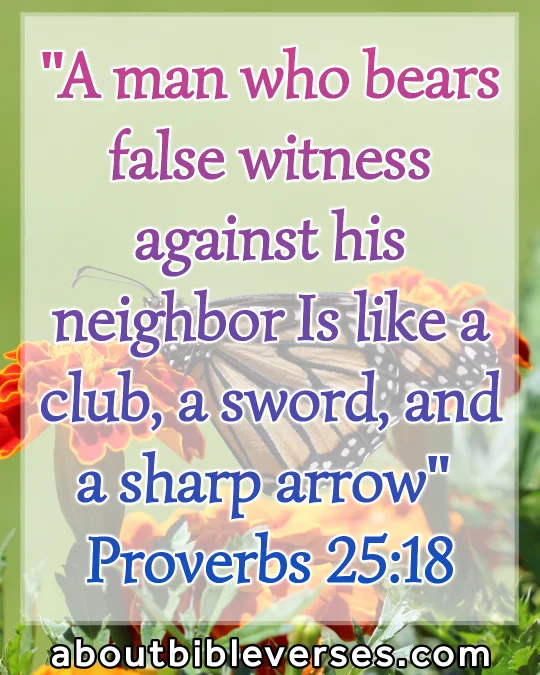 Proverbs 25:18(KJV) "A man that beareth false witness against his neighbour is a maul, and a sword, and a sharp arrow"
Explanation:- We should love our neighbours and we must not bring any false witnesses against them. Jesus is watching us and he will reward us according to our works. Our false witness can give us little benefits here on this earth but it will separate us from the presence of God.
More Bible Topic
Jesus Carries Our Pains and Sufferings – when the world neglects you
Why Bible Says Stop Making Excuses? – God Will Never Accept
[Best] 12+Bible Verses – You Are Valuable To God
[Best] 15+Bible Verses God Says I Will Never Leave You Any Situation
[Best] 19+Bible Verses About Do Not Worry
[Best] 11+Bible Verses God Will Make A Way When There Is No Way