God is with us and he takes care of us even when we lose all the hopes in our lives. We need to depend on him because he has promised us to provide all our essential things. People who do not know God always ask what to eat, what to wear, and where to live. But Jesus says we should not worry about all those things as he will provide us with all our needs (Matthew 6:25-34).
The scripture says who trusts God and abides by him will never fade away. He is just like a tree that is planted beside a river. That will never die due to the lack of water (Jeremiah 17:7-8).
God is our shepherd and we are his sheep. We should not worry about our future. We must trust him and he will give us all that we need. God is merciful and he loves us very much. Even when we will face severe danger in our lives we should not worry as the Lord is with us ( Psalms 23: 1-6).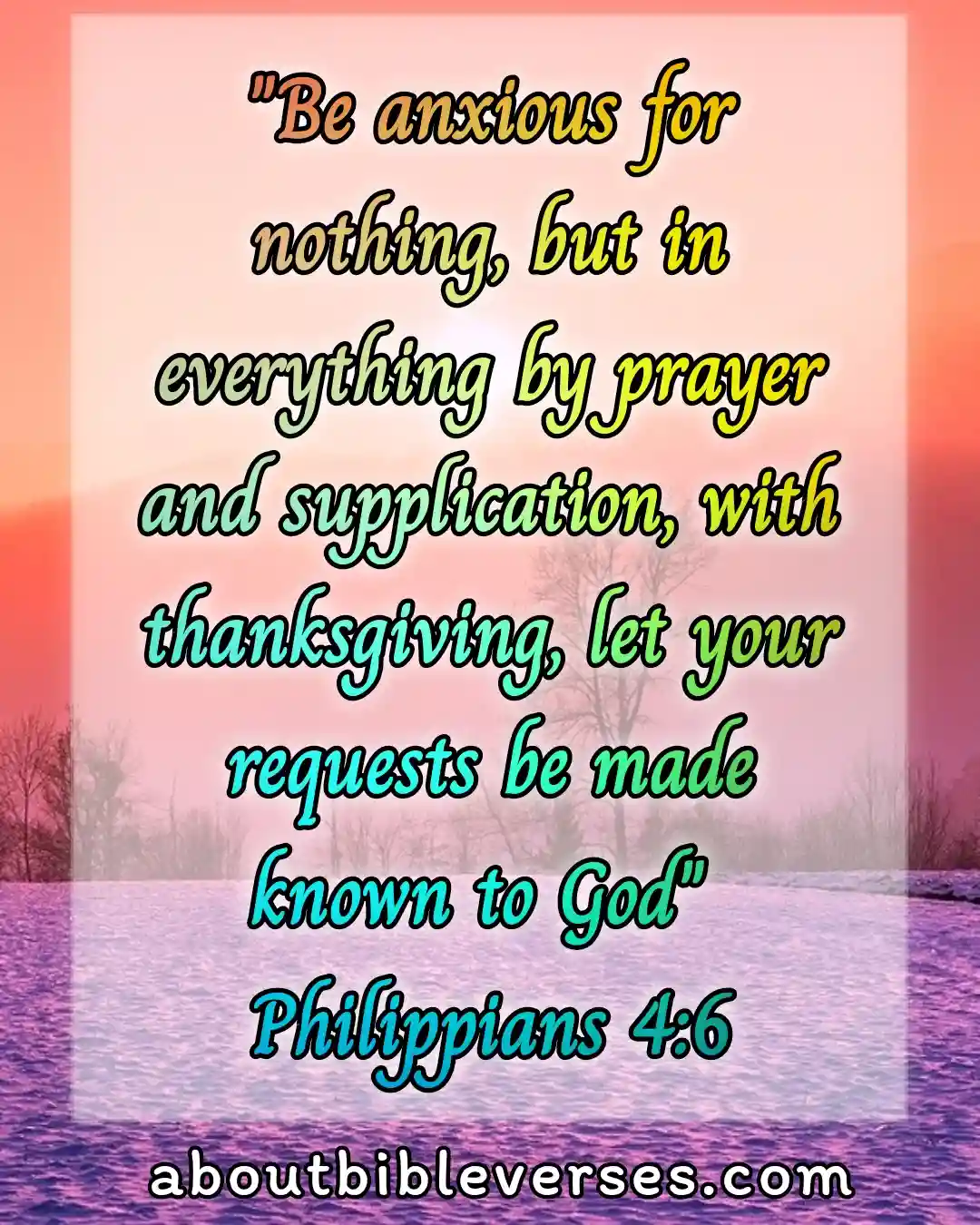 Philippians 4:6(KJV)"Be careful for nothing, but in everything by prayer and supplication with thanksgiving let your requests be made known unto God"
Explanation:- As a child of God, we should rely on the promises of God so we can be victorious in our Christian life. We can access the promise through prayer and supplication by which we will be able to live a godly life on this earth.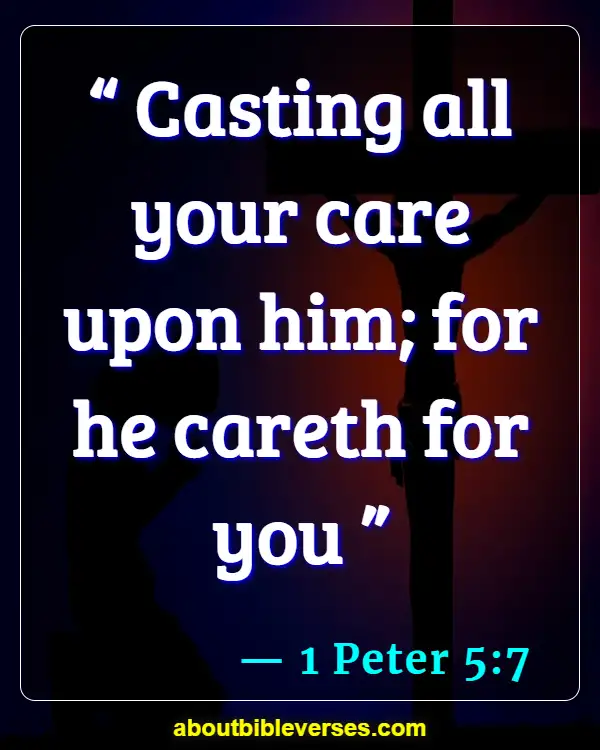 1 Peter 5:7(KJV)"Casting all your care upon him; for he careth for you"
Explanation:- We are the disciples of the Lord Jesus Christ and we have the hope that one day we will reign with him forever. We should focus on heavenly things so we can overcome this world. Here whatsoever we face in our lives, we must cast upon him.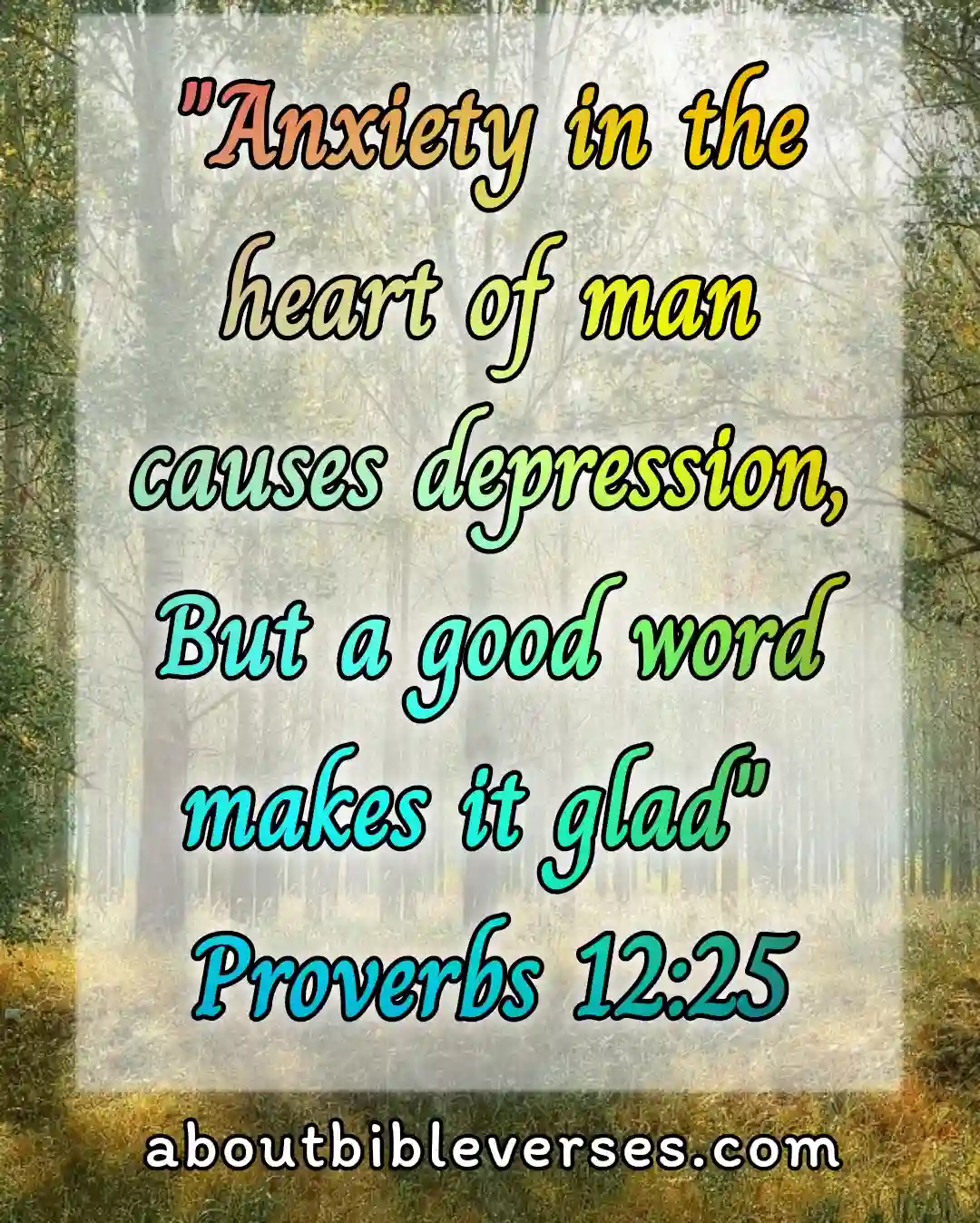 Proverbs 12:25(KJV)"Heaviness in the heart of man maketh it stoop: but a good word maketh it glad"
Explanation:- We should repent for all our sins that we do against the Lord. He is our redeemer who protected us from everlasting death.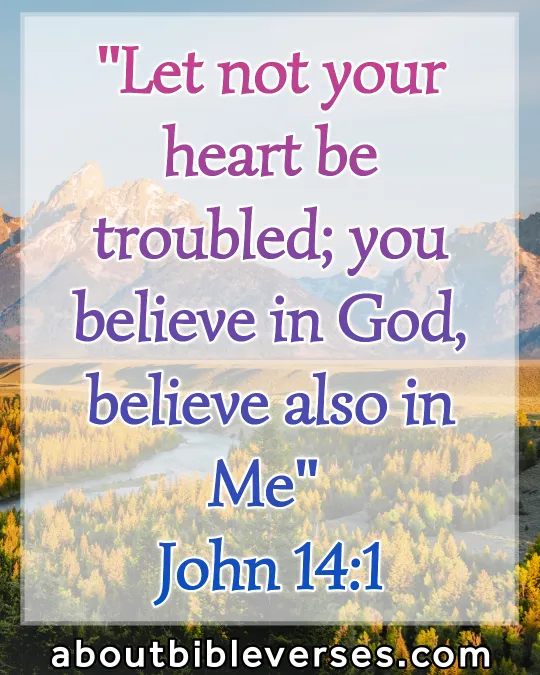 John 14:1(KJV)"Let not your heart be troubled: ye believe in God, believe also in me"
Explanation:- We should be confident that we have a mighty God who can deliver us from all our dangers. We are complete with him. We should not be worried about our future. He is capable of solving our life issues.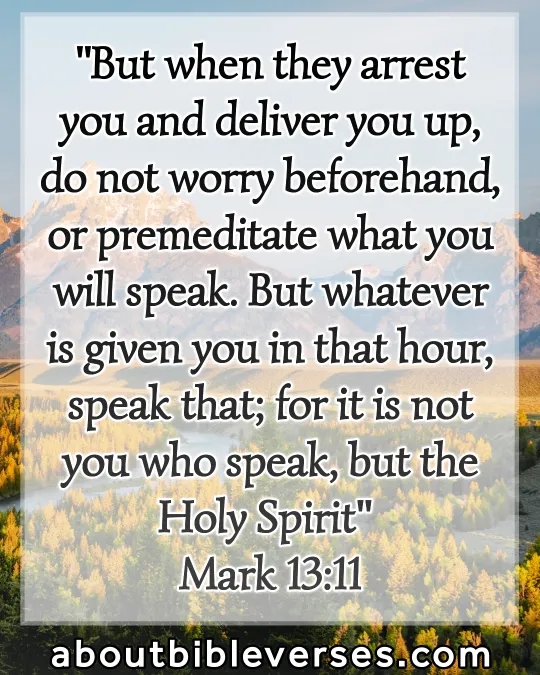 Mark 13:11(KJV)"But when they shall lead you, and deliver you up, take no thought beforehand what ye shall speak, neither do ye premeditate: but whatsoever shall be given you in that hour, that speak ye: for it is not ye that speaks, but the Holy Ghost"
Explanation:- Jesus has foretold what will happen to his believers while they accept him as their God. He also warned them not to worry about what to say when people will take them into their society. Jesus said that God will give the words to speak at that very moment.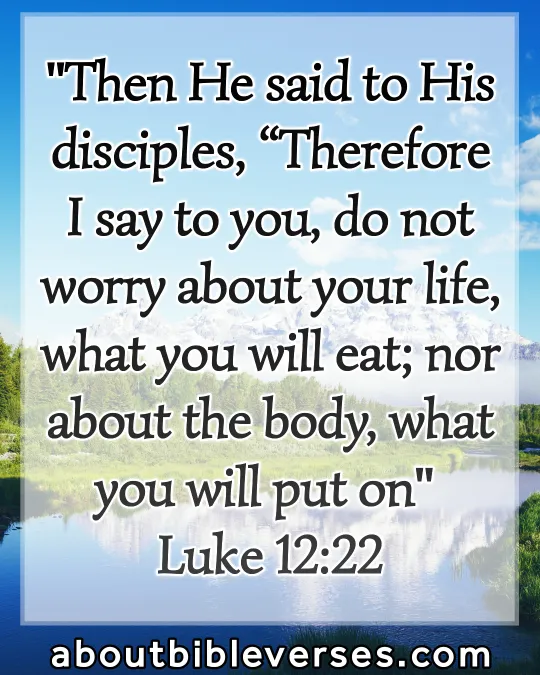 Luke 12:22(KJV)"And he said unto his disciples, Therefore I say unto you, Take no thought for your life, what ye shall eat; neither for the body, what ye shall put on"
Explanation:- Jesus is the bread of life and he also claimed that he is the living water. We can depend on him. His words will help us to be alive in this world and finally, we will inherit everlasting life as he is the source of our life.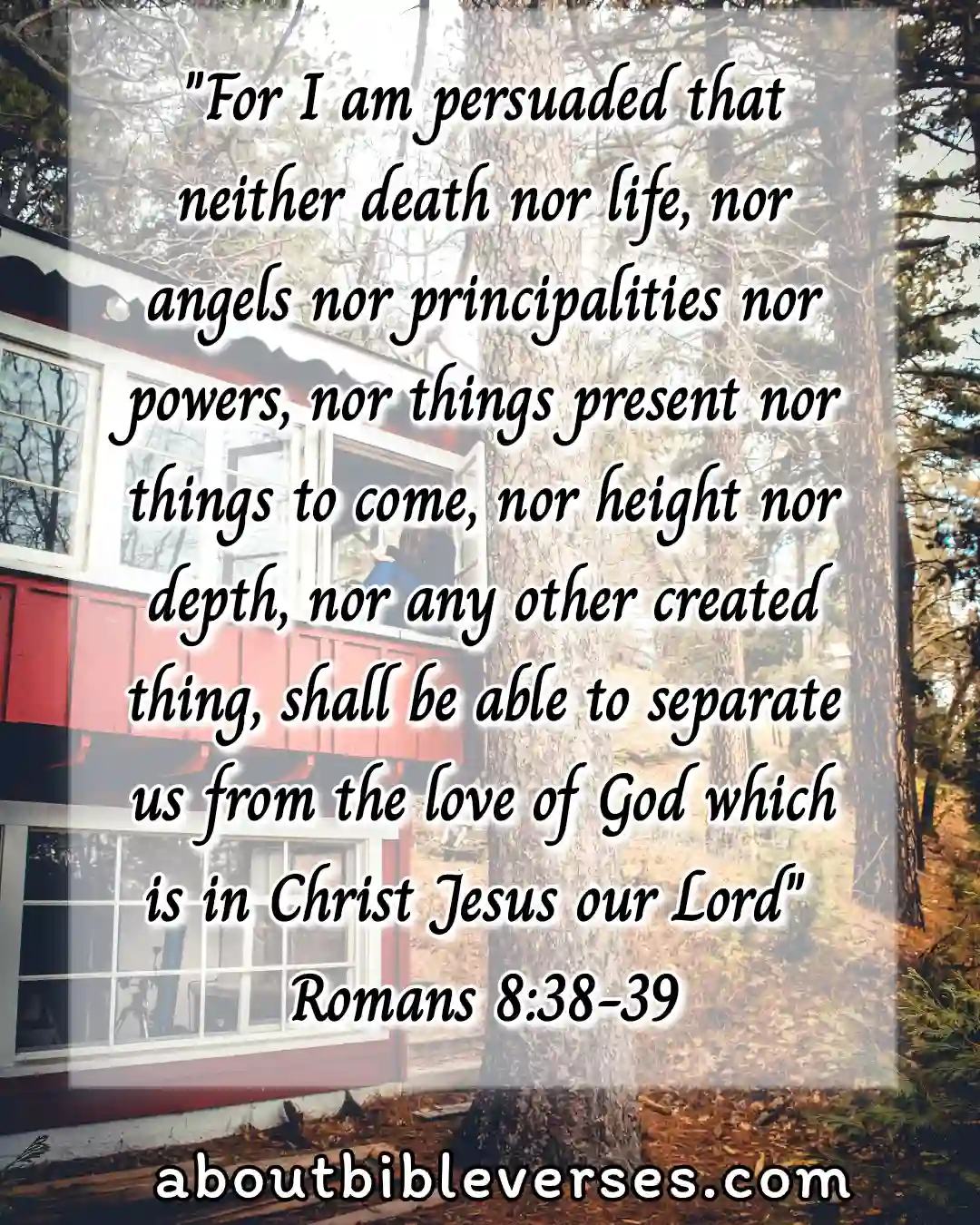 Romans 8:38-39(KJV)"For I am persuaded, that neither death, nor life, nor angels, nor principalities, nor powers, nor things present, nor things to come, Nor height, nor depth, nor any other creature, shall be able to separate us from the love of God, which is in Christ Jesus our Lord"
Explanation:- Nothing can separate us from the love of God because God has brought us by shedding his blood on the cross. Now we have the power to overcome this world by the precious blood of Jesus Christ. He has made us different from this world and asked us to give up all kinds of worries and fears which may destroy us.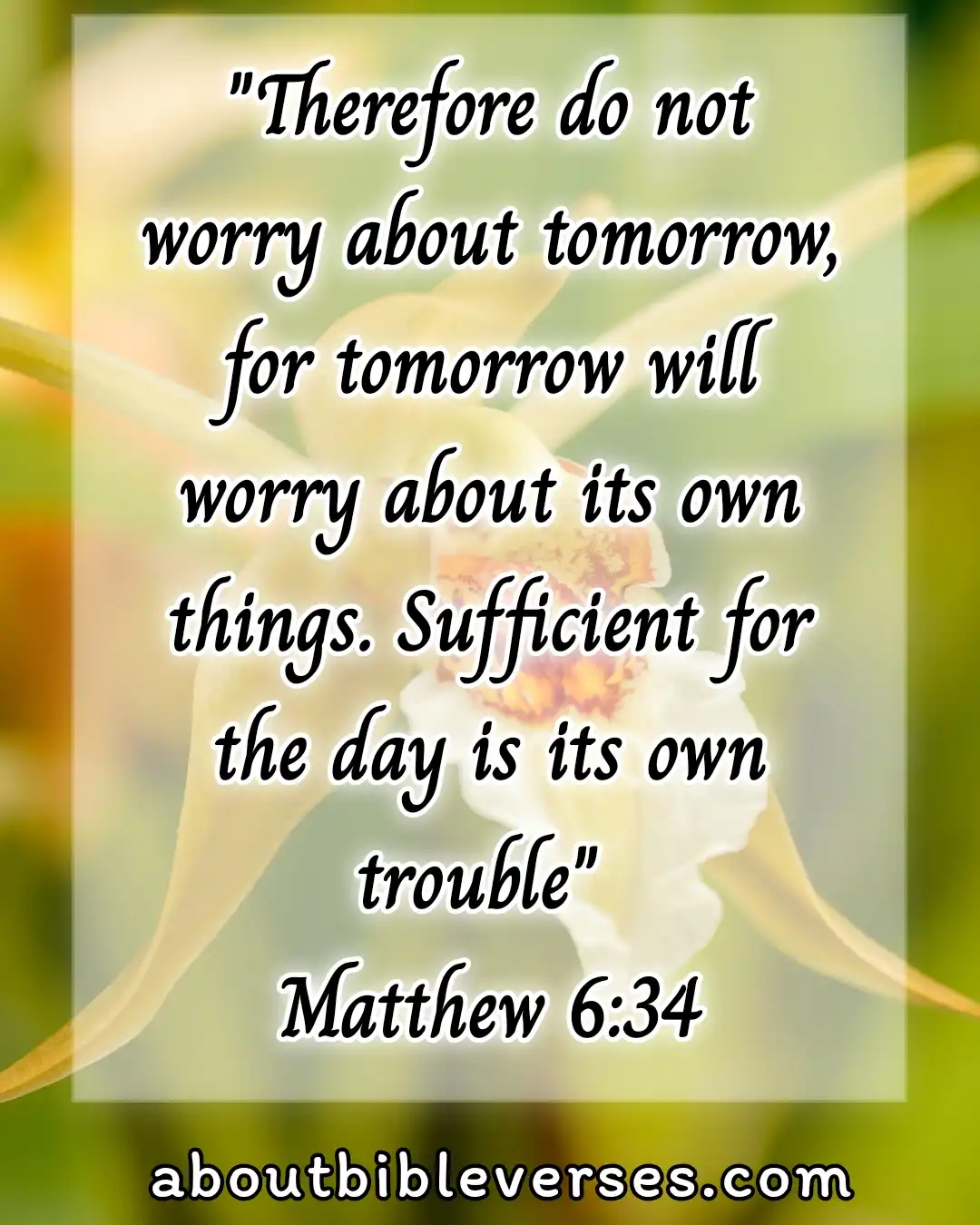 Matthew 6:34(KJV)"Take therefore no thought for the morrow: for the morrow shall take thought for the things of itself. Sufficient unto the day is the evil thereof"
Explanation:- Most of the time we suffer thinking about our future but the scripture says that we must not think about tomorrow, we need to depend on God so he will provide all our needs at the right time. As he is a father and he cares for us very much so we can completely depend on him and by which we will enjoy our life as long as we will live here.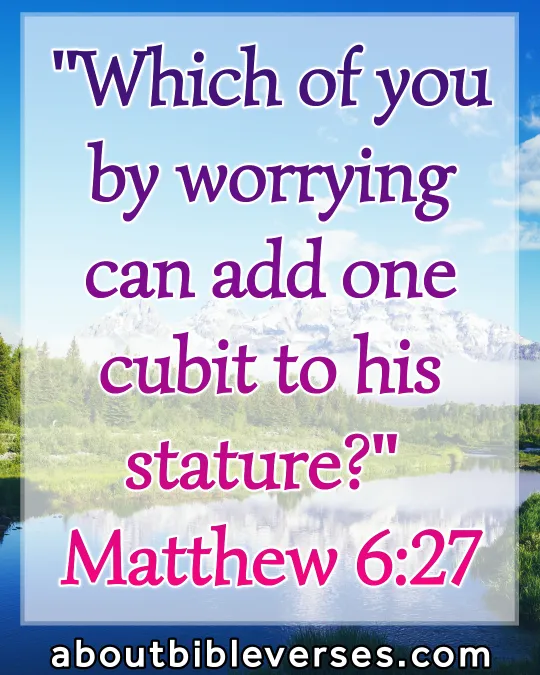 Matthew 6:27(KJV)"Which of you by taking thought can add one cubit unto his stature?"
Explanation:- If we continue to think about our future and life it will profit nothing but it will make us sick. We cannot extend the days of life and we cannot even change the situations by thinking but what we can do is pray that will help us to overcome our trials. Jesus wants us to help in every sphere of our life. We must allow him to handle situations that we cannot solve.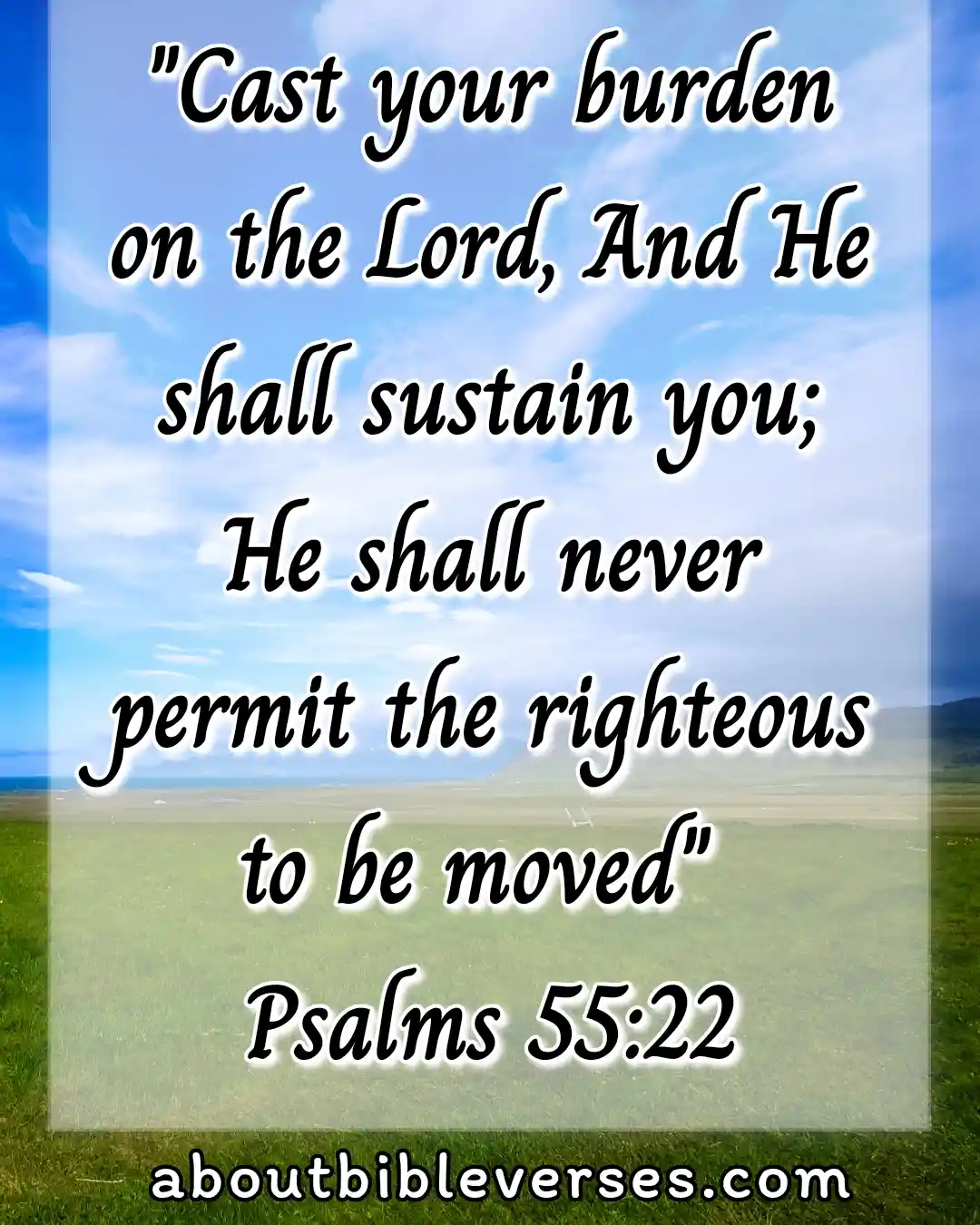 Psalm 55:22(KJV)"Cast thy burden upon the Lord, and he shall sustain thee: he shall never suffer the righteous to be moved"
Explanation:- What will never let the righteous suffer but he will deliver him and at the end, he will give him the crown of life. We can boldly come before the Lord and ask His guidance in our life by which we will have it in our hearts and we should not worry about the future.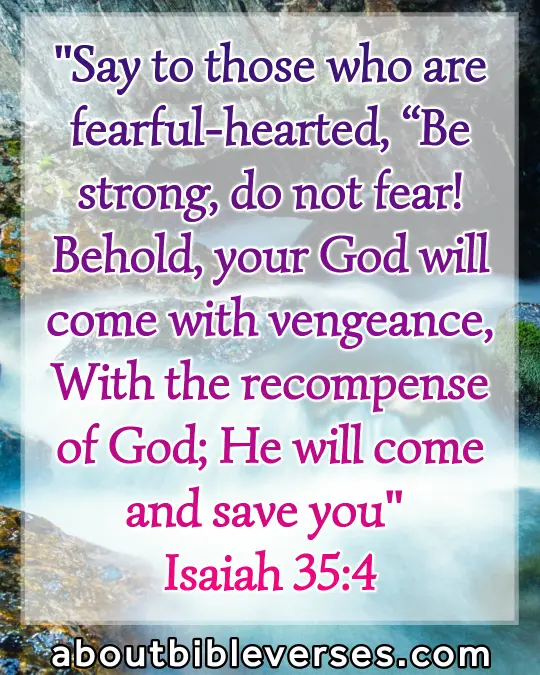 Isaiah 35:4(KJV)"Say to them that are of a fearful heart, Be strong, fear not: behold, your God will come with vengeance, even God with a recompense; he will come and save you"
Explanation:- To fear this world is to lack the knowledge of God. we fear because we don't have much knowledge about God, that is the main issue. We need to know much more about the works and promises of the Lord and finally, we will be able to have the courage to stay calm in times of hardships.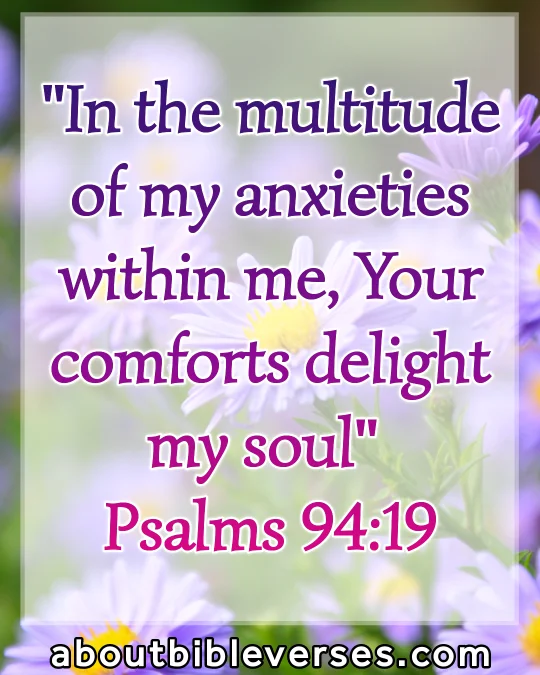 Psalm 94:19(KJV)"In the multitude of my thoughts within me, thy comforts delight my soul"
Explanation:- As we are human beings who are created by the image of God, we always need the presence and direction of God in our life. Whenever we live a life without God's guidance we may fall into temptation and finally, we will lose all our eternal life.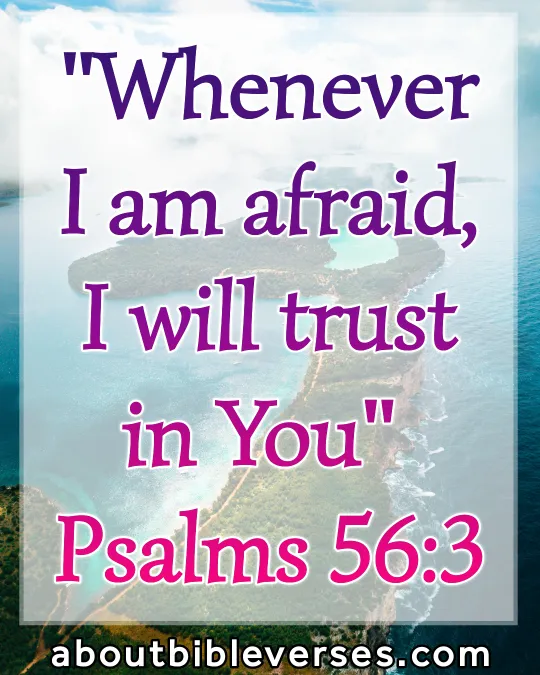 Psalm 56:3(KJV)"What time I am afraid, I will trust in thee"
Explanation:- The scripture says that we should depend on the Lord, whenever we are afraid because he is the mighty God. The Lord is good all the time and whenever we seek his face he appears before us in many different ways and he helps us to overcome the problems that we are facing.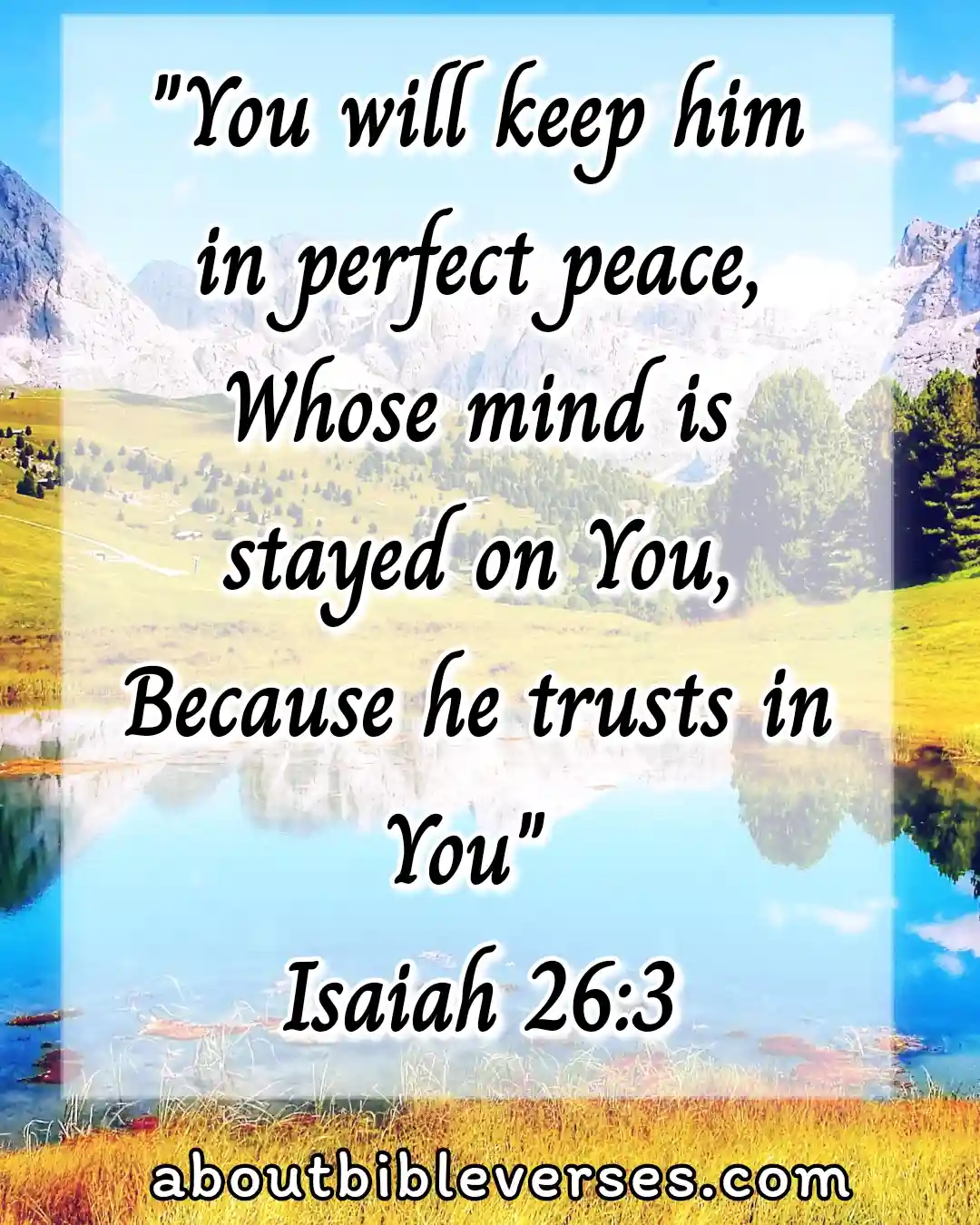 Isaiah 26:3(KJV)"Thou wilt keep him in perfect peace, whose mind is stayed on thee: because he trusteth in thee"
Explanation:- When we trust God with all our heart, mind, and soul we experience something different in our spiritual life. Our faith leads us to enjoy our life on this earth by which we can give up all kinds of anxieties and negative thoughts.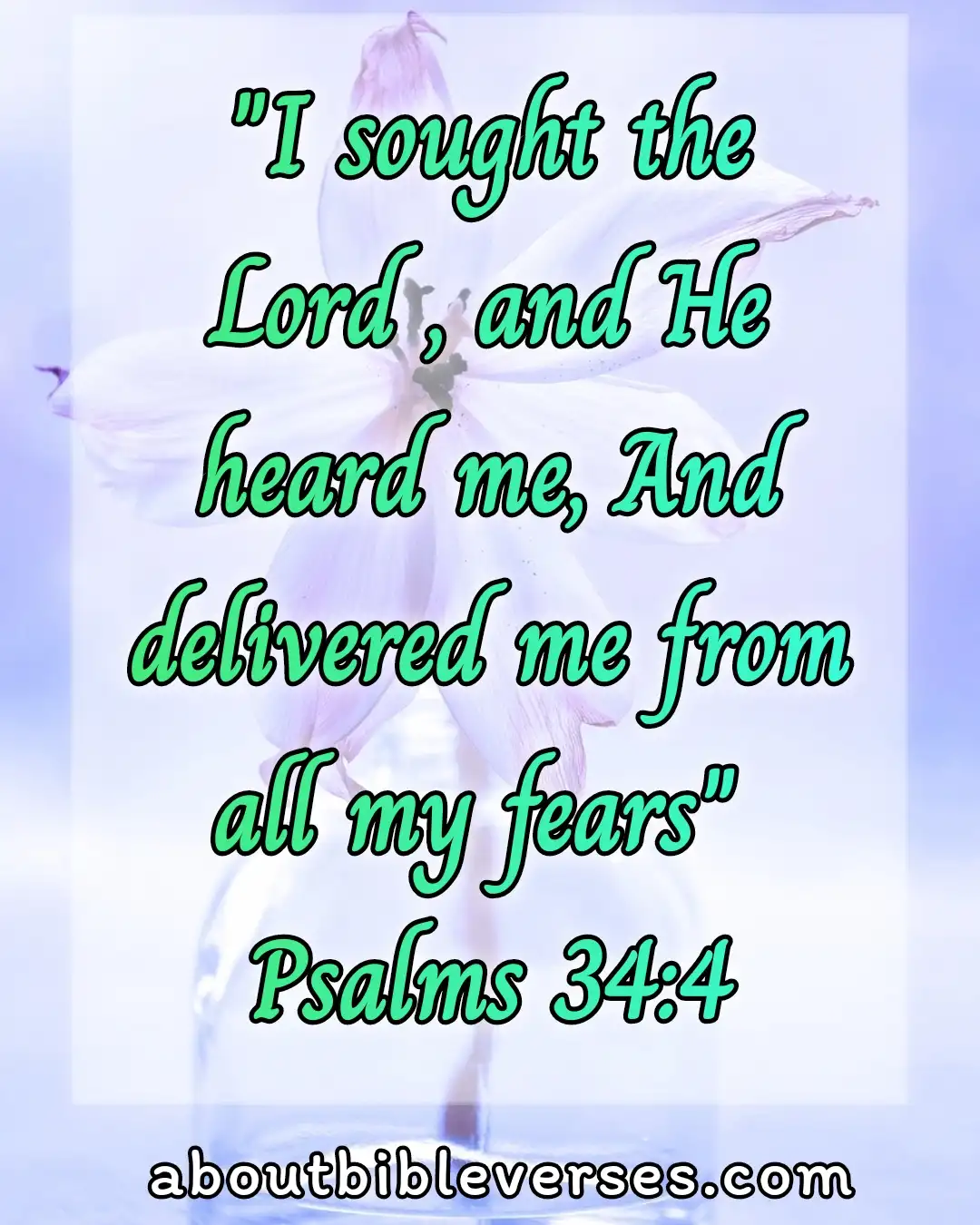 Psalm 34:4(KJV)"I sought the Lord, and he heard me and delivered me from all my fears"
Explanation:- When we are in danger we must look to God and we will be delivered from our problems because he is faithful and he can help us to hold a good spiritual life. We need to work on God's promises to overcome the temptations and trials of this world.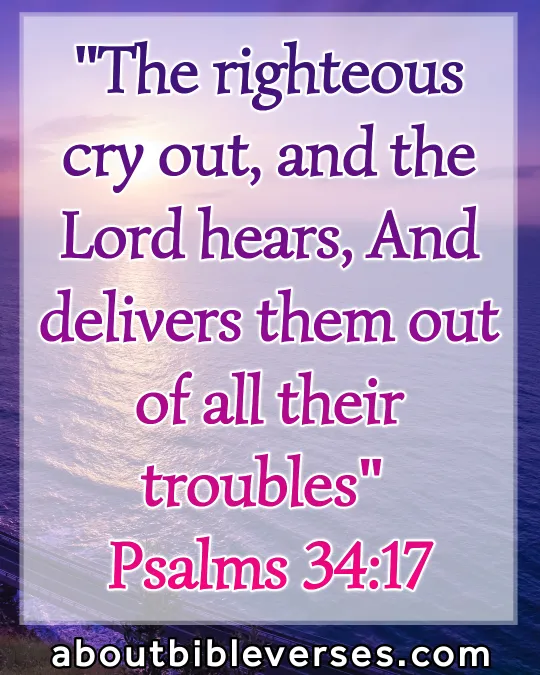 Psalm 34:17(KJV)"The righteous cry and the Lord heareth, and delivereth them out of all their troubles"
Explanation:- God's eyes are always upon his people and he knows the right time to deliver them. Sometimes God allows difficulties in our life so we can submit ourselves before him in order to understand how great he is. We should not worry about the things that are happening in our day-to-day life but we must look at how great is our God and what he can do for our sake.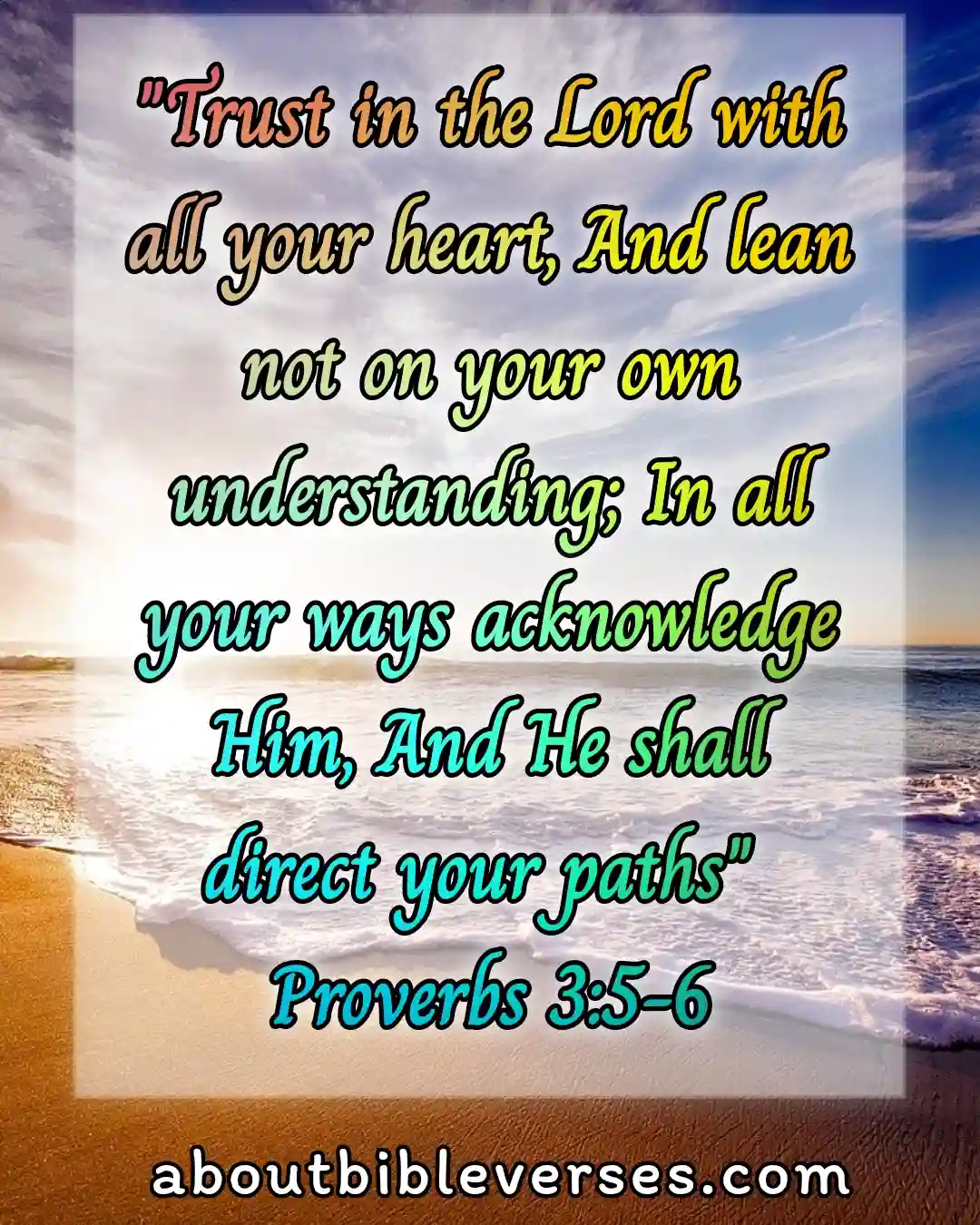 Proverbs 3:5-6(KJV)"Trust in the Lord with all thine heart; and lean not unto thine own understanding. In all thy ways acknowledge him, and he shall direct thy paths"
Explanation:- We are the sheep so we should not make the decisions for our life but we can rely upon the wisdom of God which will lead us in the right direction. We cannot have a fruitful life until we depend on our shepherd, Jesus Christ who gave his life upon the cross for the Remission of Sins.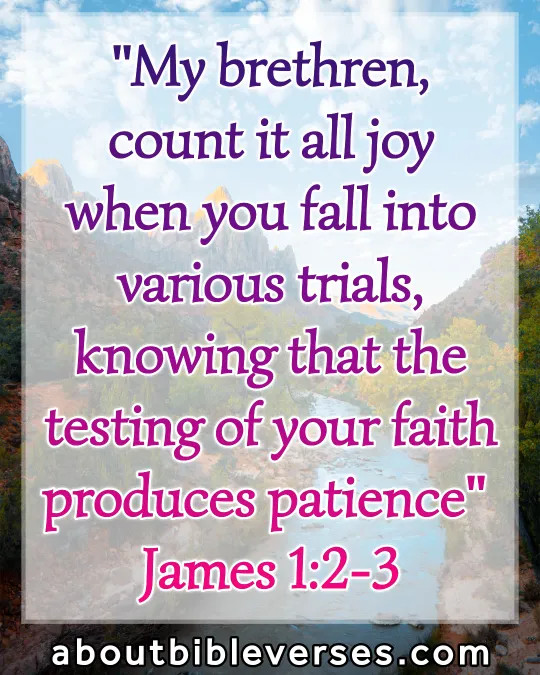 James 1:2-3(KJV)"My brethren, count it all joy when ye fall into divers temptations; Knowing this, that the trying of your faith worketh patience"
Explanation:- In times of temptations, we must focus our eyes upon Jesus and he will help us to overcome that temptation that makes us worry. We must lay aside all kinds of anxieties so we can walk with God to reach heaven.