God is love and he also loves us. His love is amazing and unconditional, while we were sinners he first loved us. In the old testament we can see many times when Israel forget their got and turned to idols, the Lord called them so many times to come before him to receive blessings from him.
On the cross, we can see the highest love of God as he gave his life for the salvation of entire human beings. After the death of Jesus three days later he appeared to his disciples and proved himself that he is the one true living God.

Jesus commanded his disciples to love one another as he loved them. Without love, no one can make a better relationship so it is important to have love in the heart before preaching the gospel or before sharing the word of Jesus.
We can see the love of Jesus he loved his people and he also taught us to love others as we love ourselves.
Jawab God says nothing can separate us from the love of God, this-worldly things which many times appear in the form of problems and trials before us, those things also will never separate us from the love of God.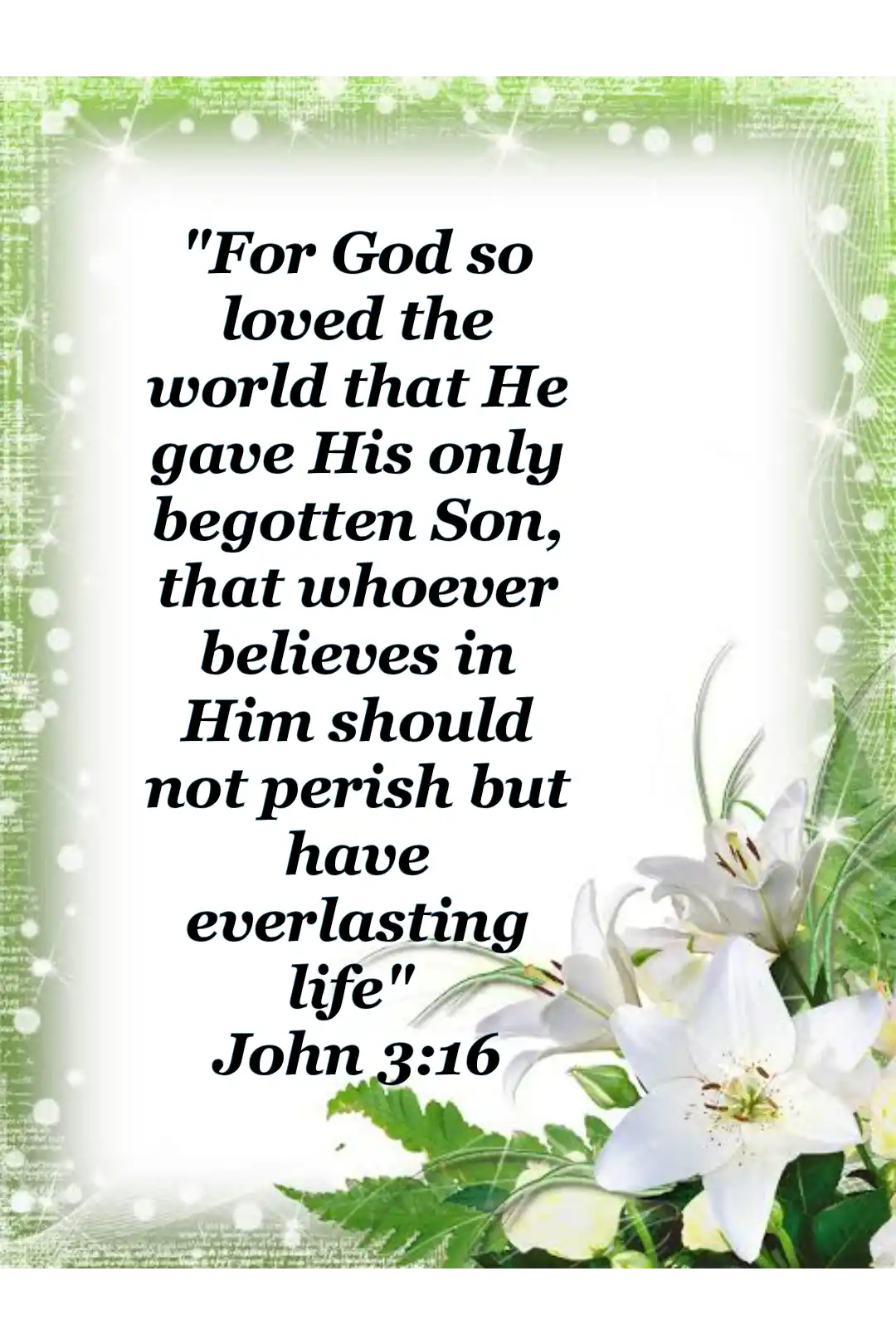 John 3:16(NRSV)" For God so loved the world, that he gave his only begotten Son, that whosoever believeth in him should not perish, but have everlasting life"

Explanation:-The sin that entered by Adam made entire humanity sinners in the sight of the Lord. To forgive the sins of human beings, the world was in need of a redeemer at that very moment the Lord Jesus Christ took birth on this universe to give us salvation. Heir the scripture says that God took the form of the human being in Jesus Christ to deliver us from the hands of Satan. Whoever will believe in him will get everlasting life and if someone does not trust him will perish forever.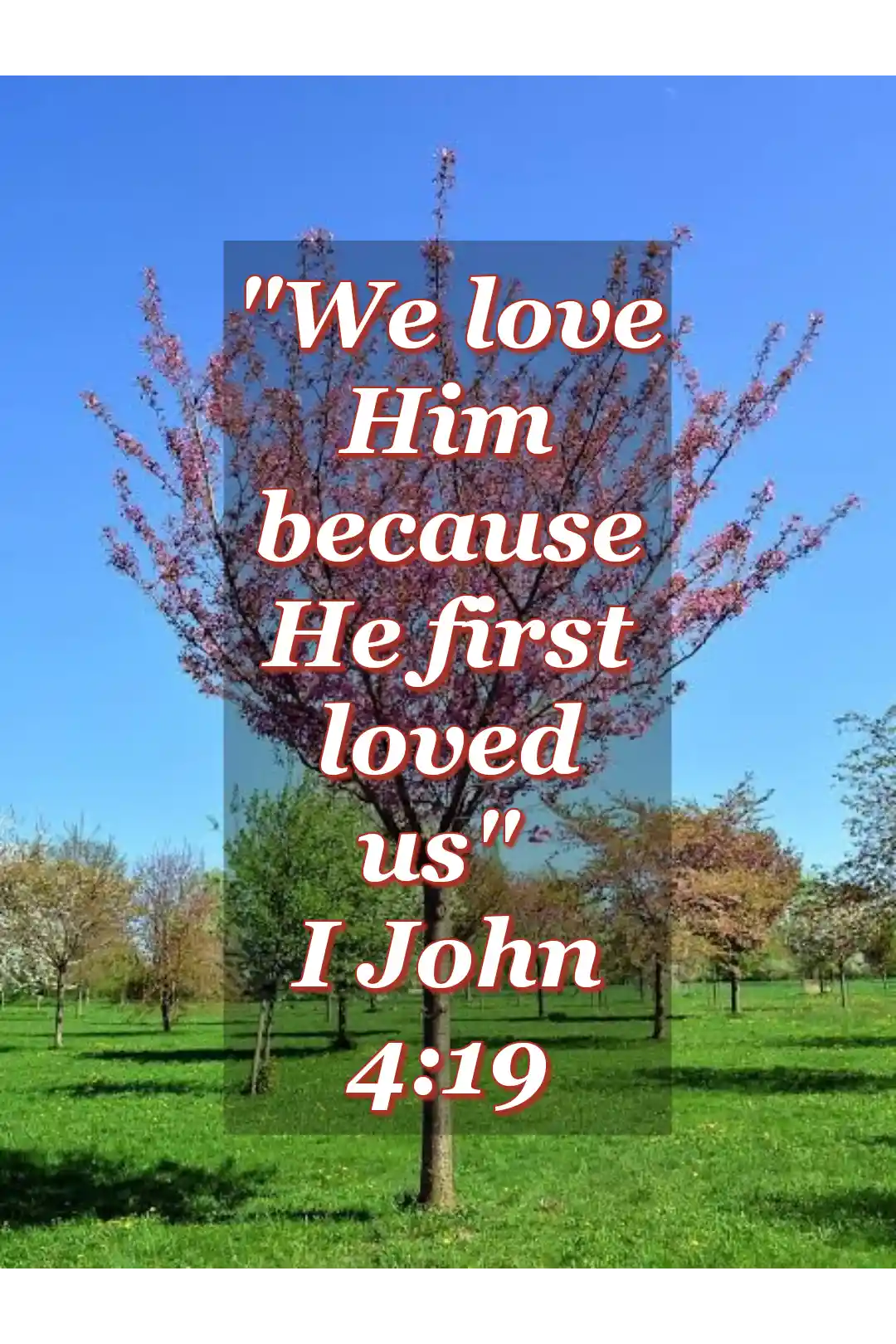 1 John 4:19(NRSV)" We love him, because he first loved us"

Explanation:-We the human being was enemy in the sight of the Lord. We were separated from him but the Lord loved us and came down on this earth to give us peace, joy, and love so that we can enjoy our life by Him.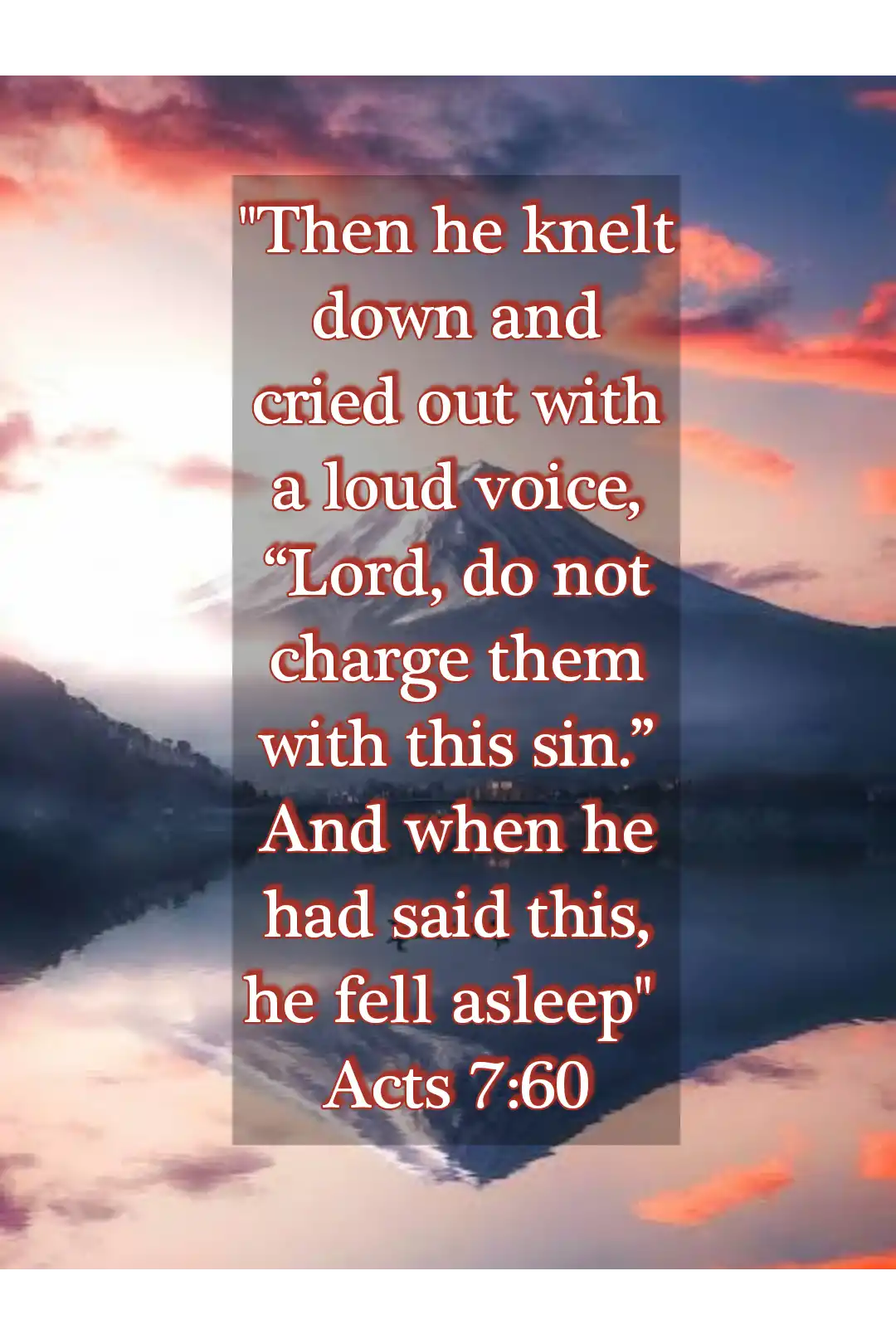 Acts 7:60(NRSV)" And he kneeled down, and cried with a loud voice, Lord, lay not this sin to their charge. And when he had said this, he fell asleep"

Explanation:-Jesus suffered a lot for us on the cross. He did not commit even a single sin but to give us life He died on the cross. He claimed Himself as the son of God and taught us to believe in Him so we can live by His blood.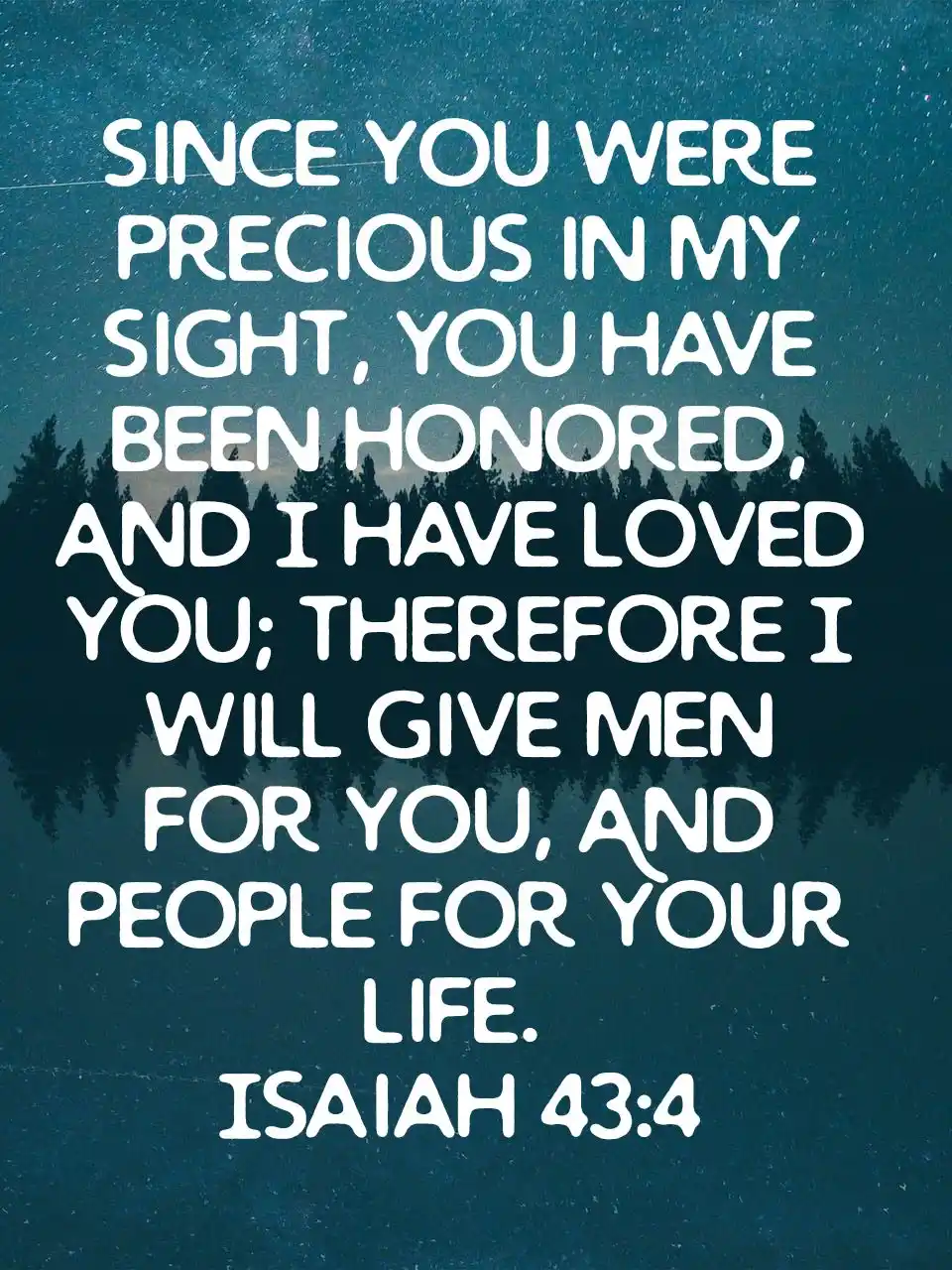 Isaiah 43:4(NRSV)" Since thou wast precious in my sight, thou hast been honorable, and I have loved thee: therefore will I give men for thee, and people for thy life"

Explanation:-The Lord loved the nation of Israel as he calls them out from others. He never allowed them to mingle with other Nations and to practice their cultures. The nation Israel has gone astray and they became Idol worshippers that made Lord jealous.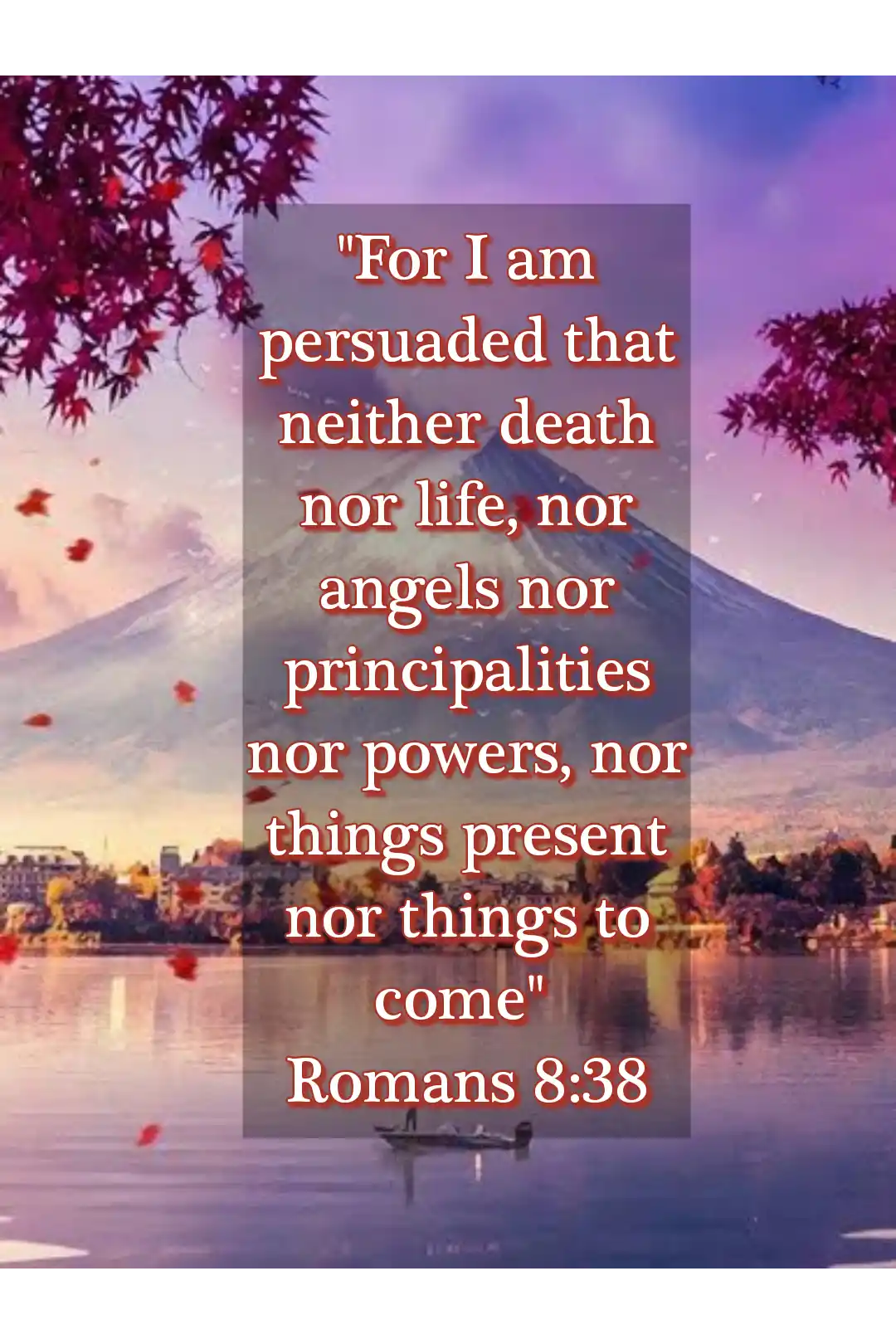 Romans 8:38(NRSV)"For I am persuaded, that neither death, nor life, nor angels, nor principalities, nor powers, nor things present,nor things to come"

Explanation:-Nothing will separate us from the love of God because he is almighty God and by him, everything is in control. We must not afraid of the worldly things which sometimes appear in our lives as a means of fear. We should trust in the Lord that he can change everything and he will never test us beyond our capability.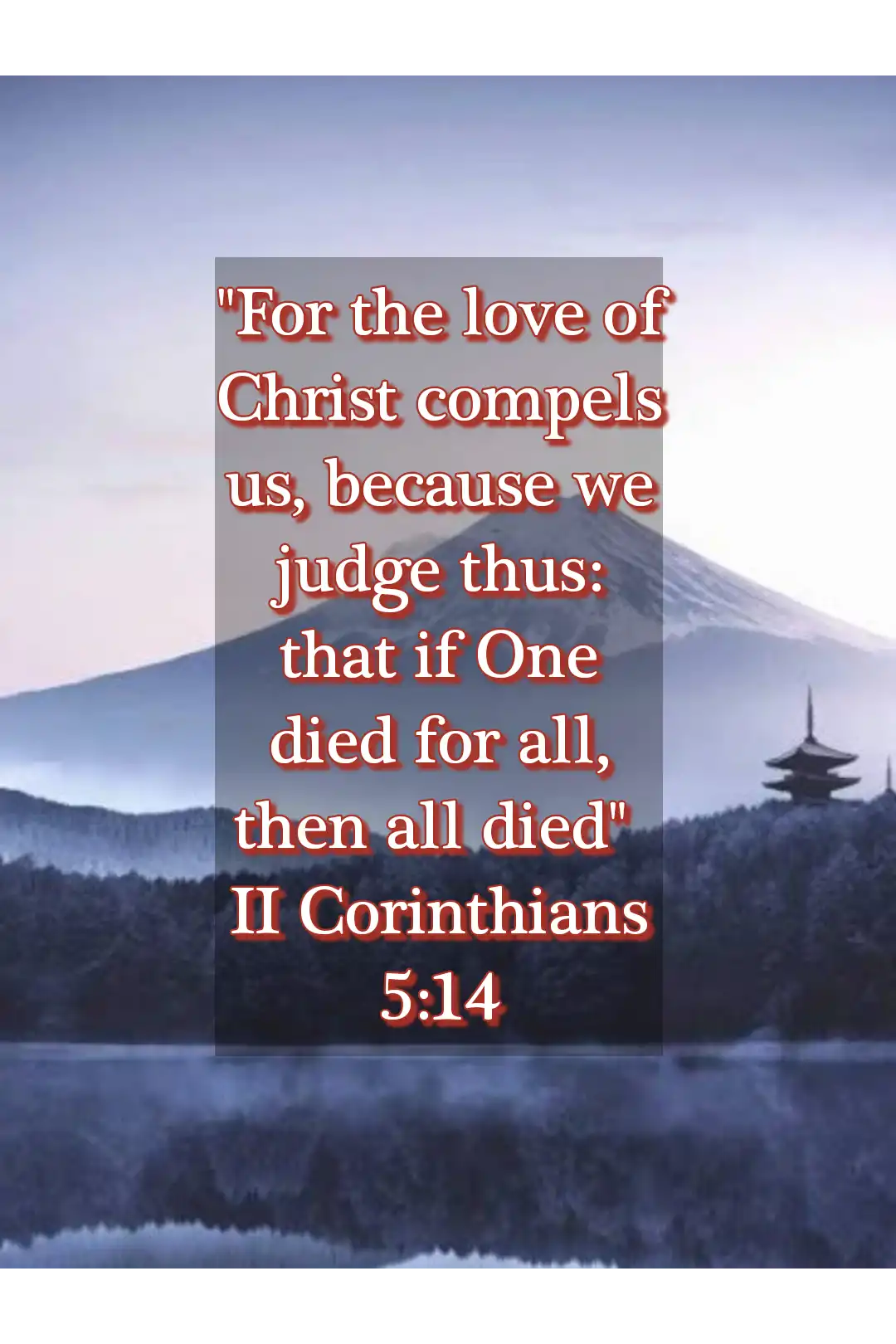 2 Corinthians 5:14(NRSV)" For the love of Christ constraineth us; because we thus judge, that if one died for all, then were all dead"

Explanation: Because of Adam everyone became sinners in the eyes of the Lord. When Jesus died on the cross he was the second-order by whom salvation came to us. Without Jesus Christ, we will not be able to connect with the Lord. It is important to repent our sins so that we can have mercy upon him.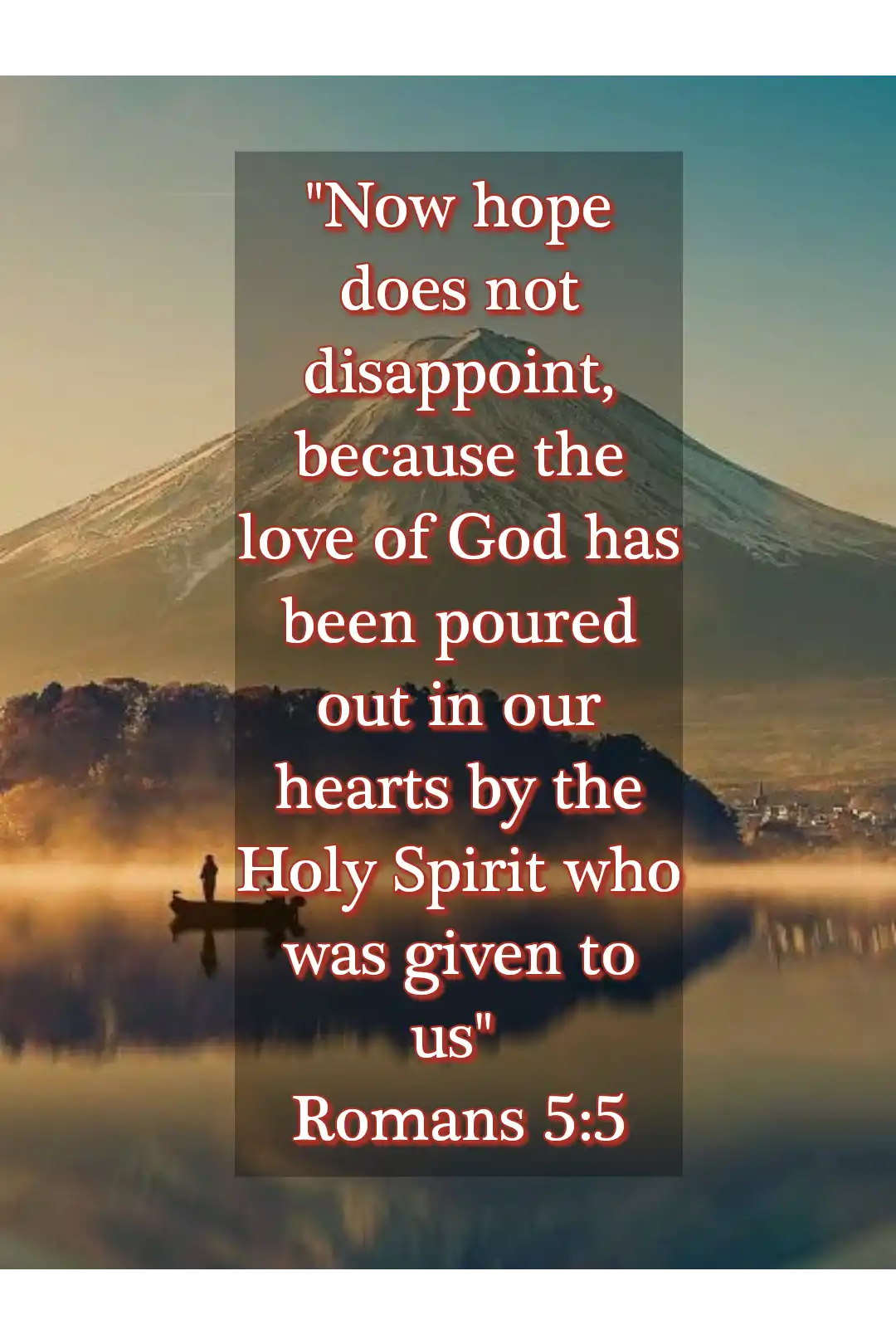 Romans 5:5(NRSV)" And hope maketh not ashamed; because the love of God is shed abroad in our hearts by the Holy Ghost which is given unto us"

Explanation:-When will receive the Holy ghost it brings lots of changes in our hearts. We learn to love others at the same time we control our emotions and we can able to make a good relationship with everyone because the love of God rules our hearts.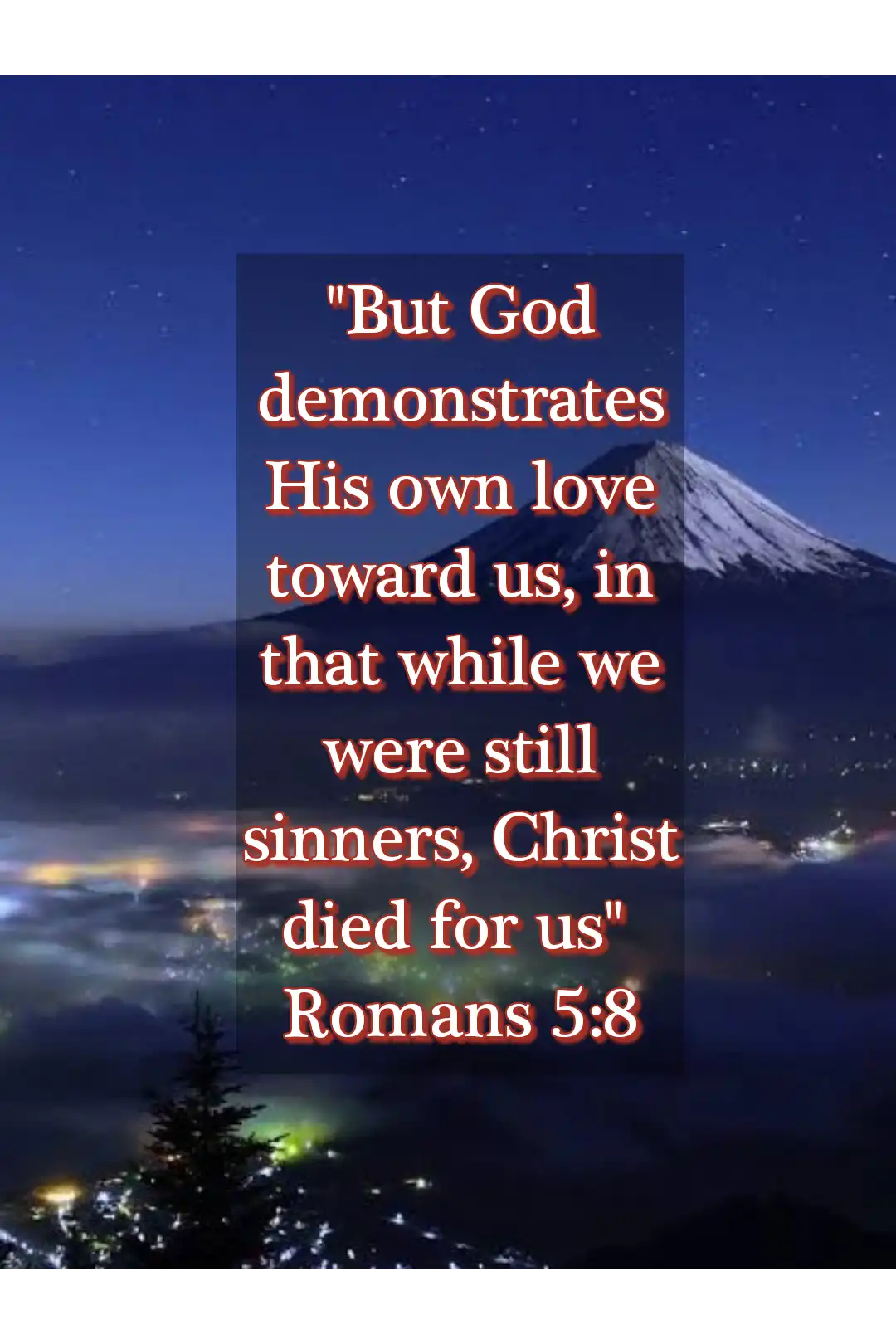 Romans 5:8(NRSV)" But God commendeth his love toward us, in that, while we were yet sinners, Christ died for us"

Explanation:-Jesus did not die for his own sake but for the entire universe, he sacrificed his life. Before His death, we were separated from the Lord but He joined us again by His sinless life.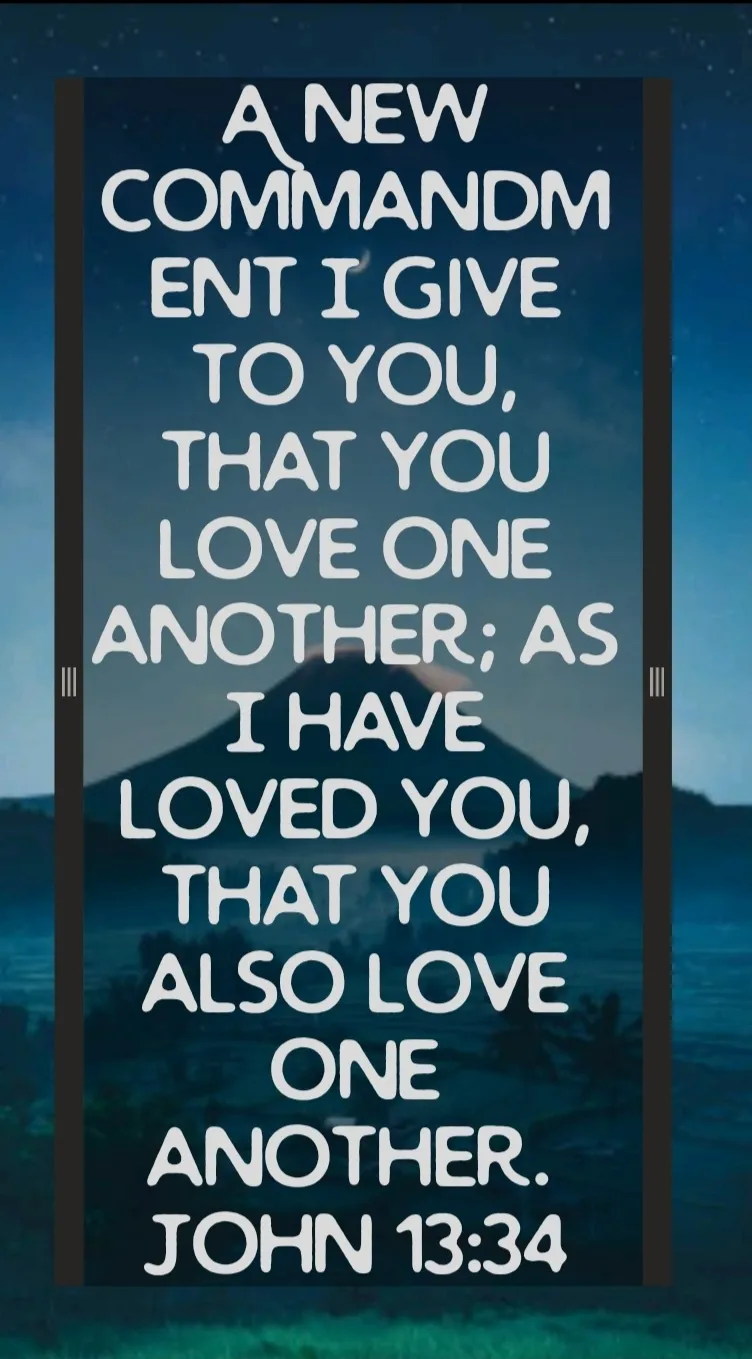 John 13:34(NRSV)"A new commandment I give unto you, That ye love one another; as I have loved you, that ye also love one another "

Explanation:-Jesus taught a great lesson to His disciples to love one another. If one does not follow this commandment, he will not be the child of God. To be the child of God it is mandatory to love each other.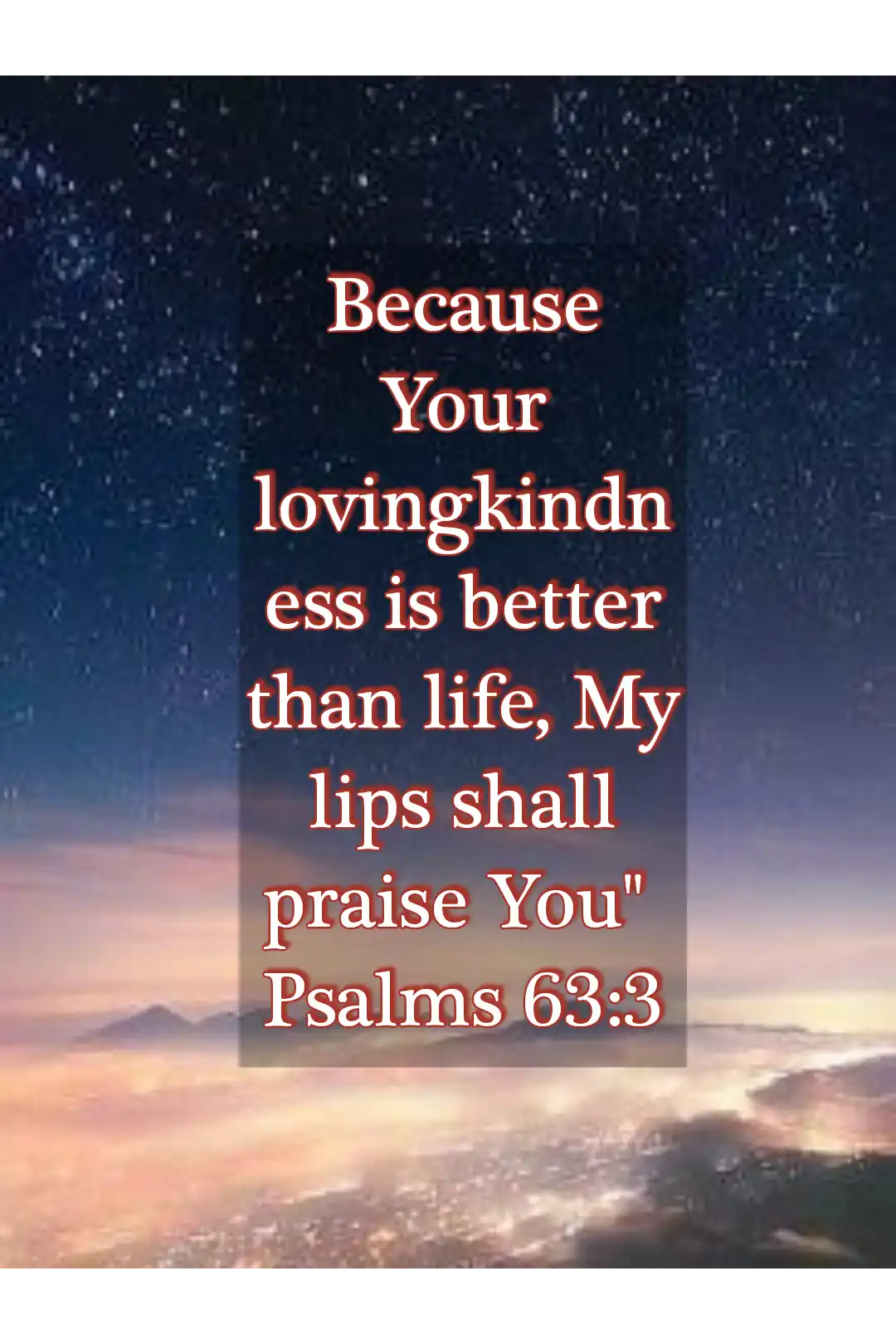 Psalm 63:3(NRSV)"Because thy lovingkindness is better than life, my lips shall praise thee "

Explanation:-we need to press our God because he deserves so. He created everything for us and those are extremely wonderful for us. That is why we need to praise His name.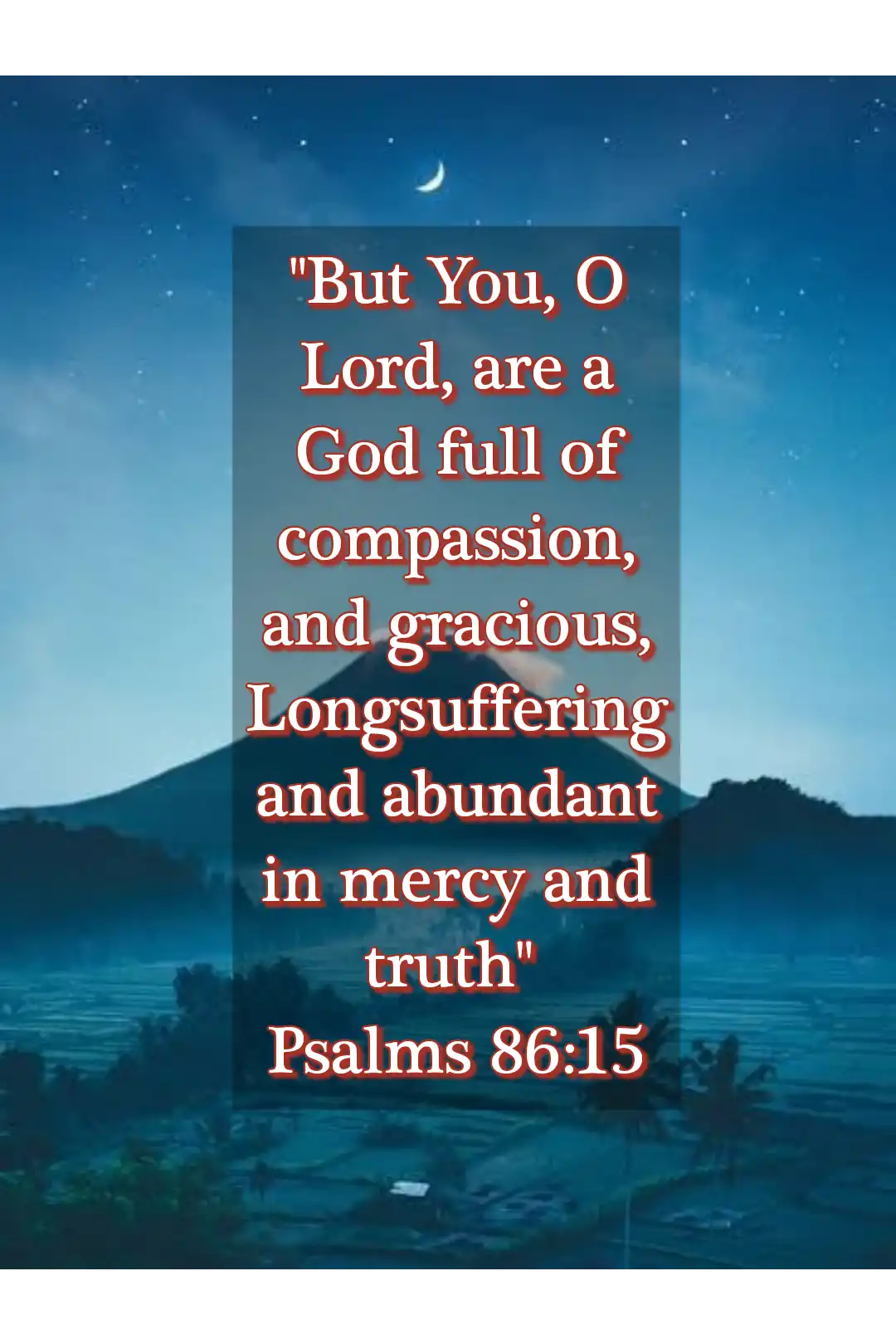 Psalm 86:15(NRSV)" But thou, O Lord, art a God full of compassion, and gracious, long-suffering, and plenteous in mercy and truth"

Explanation:-God is compassionate gracious and he bears all our sorrows in times of hardship and trials. He wants us to come before him so that he can rule our life according to his plan. His plans are wonderful and will bring lots of blessings to our day to day life.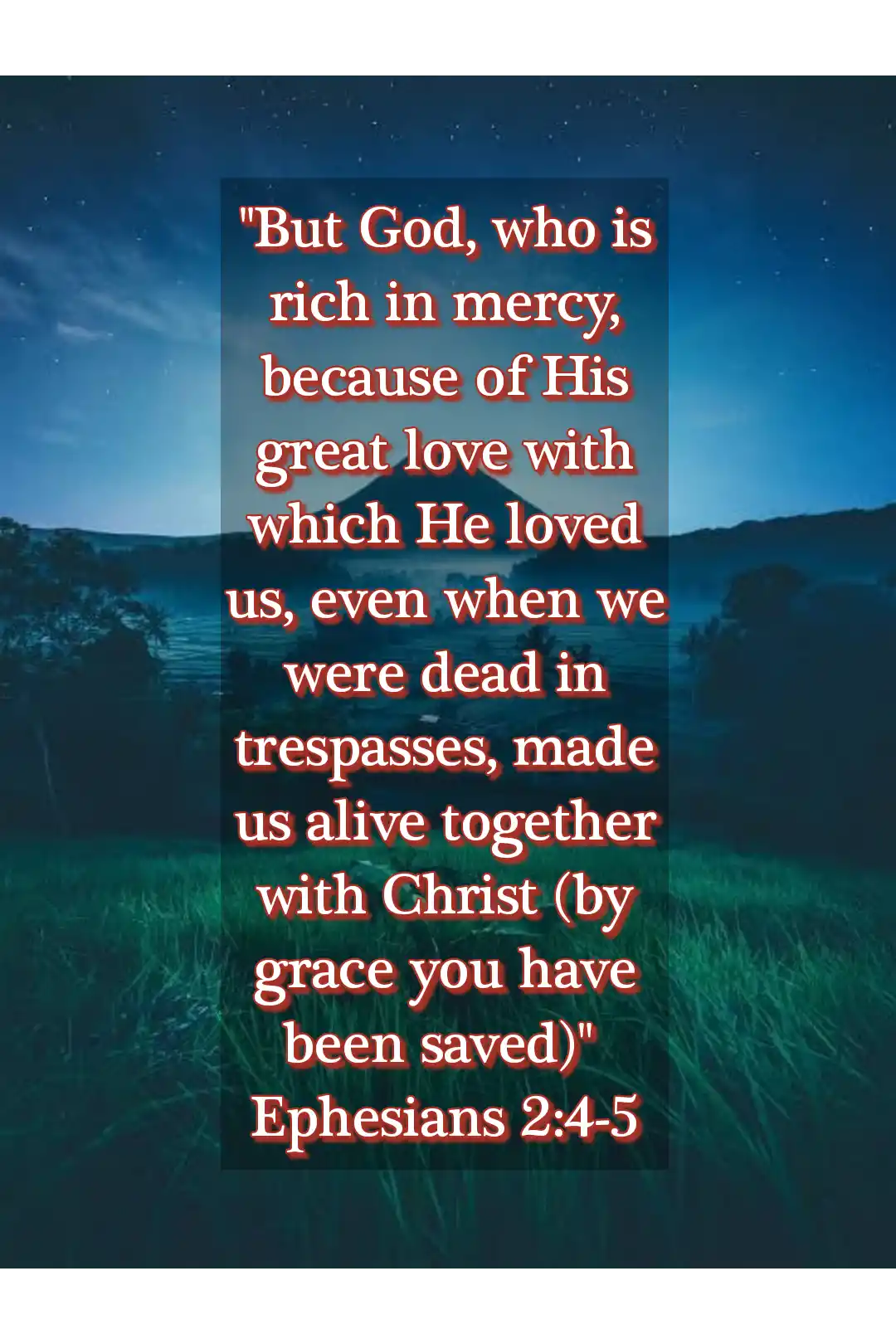 Ephesians 2:4-5(NRSV)" But God, who is rich in mercy, for his great love wherewith he loved us, Even when we were dead in sins, hath quickened us together with Christ, (by grace ye are saved;)"

Explanation:-We are saved by the grace of God. We are righteous because Jesus died for our sake. We were dead once upon a time because of our sins but due to the death of Jesus, we got freedom from that position.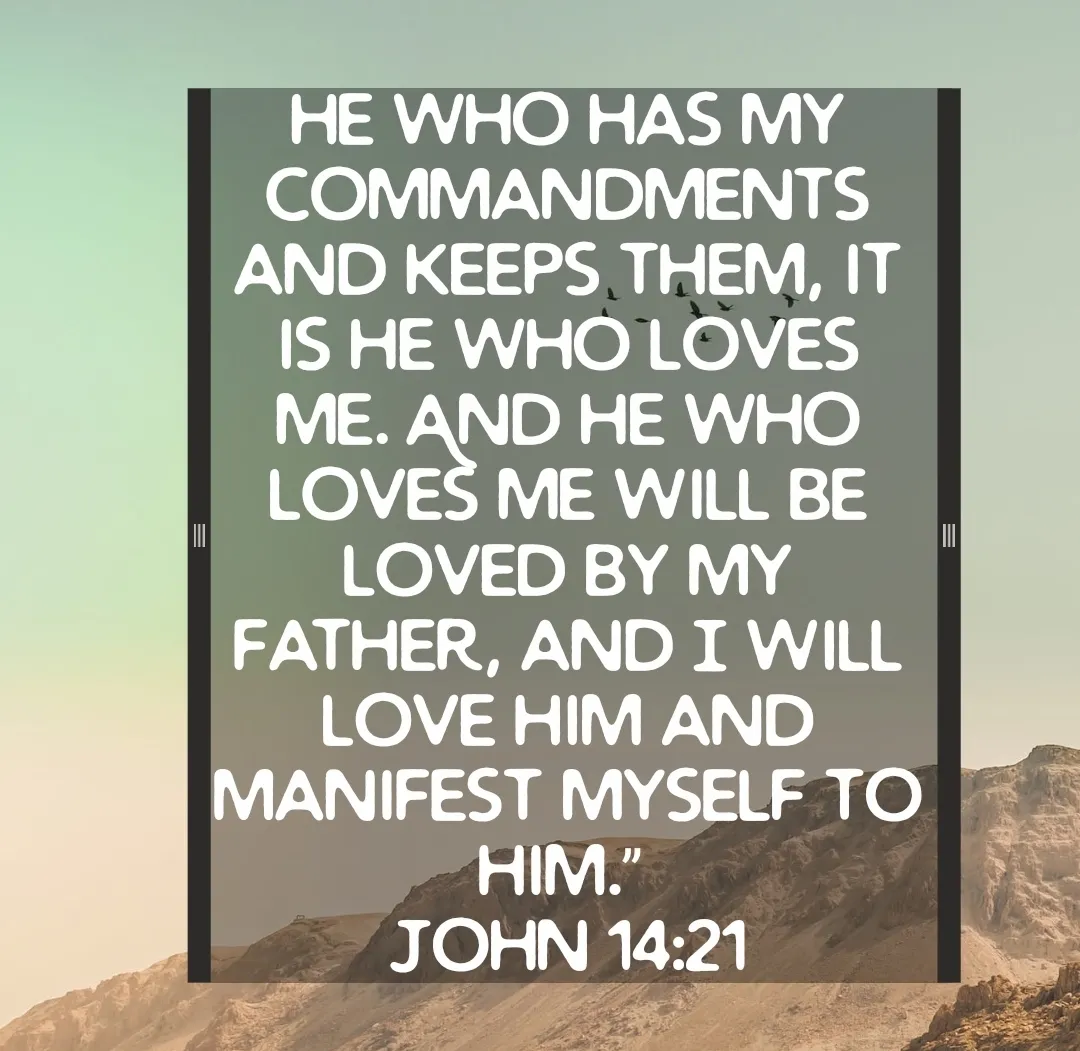 John 14:21(NRSV)"He that hath my commandments, and keepeth them, he it is that loveth me: and he that loveth me shall be loved of my Father, and I will love him, and will manifest myself to him "

Explanation:-In this scripture says that if we follow Jesus and all office commandments and over them then the father will love us and Jesus also will manifest us in our day-to-day life. To receive such blessings we must be obedient to do all of his commandments that he gave to us.
John 14:23(NRSV)"Jesus answered and said unto him, If a man love me, he will keep my words: and my Father will love him, and we will come unto him, and make our abode with him"

Explanation:-a true Christian will always follow the commandments of Lord Jesus Christ. If he does so that the love of the father will be upon him. And the Lord also will reveal himself to him.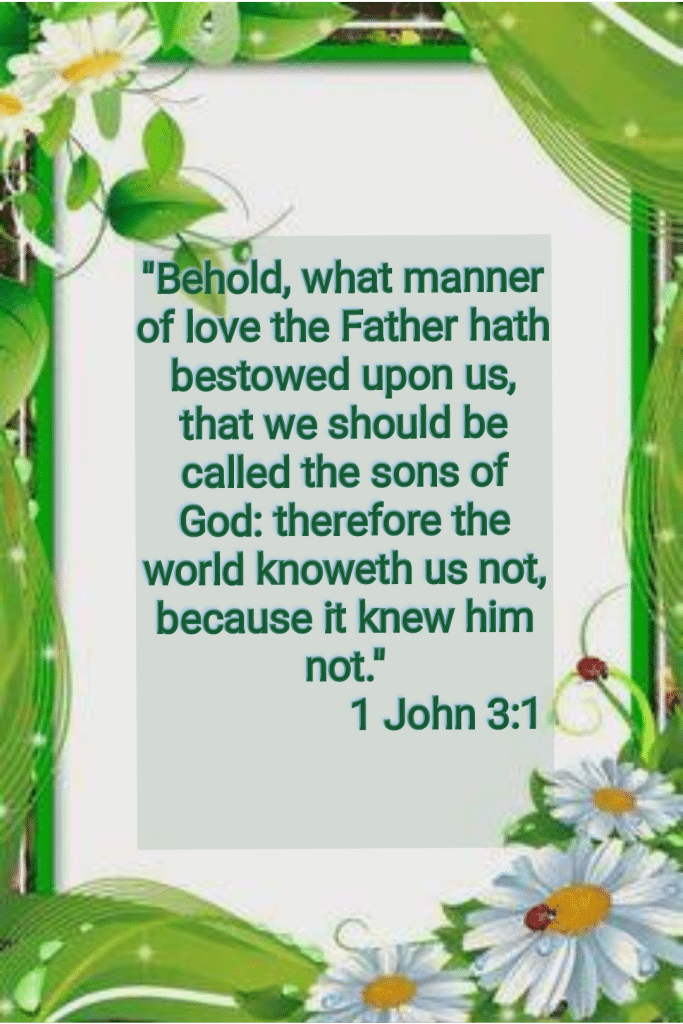 1 John 3:1(NRSV)" Behold, what manner of love the Father hath bestowed upon us, that we should be called the sons of God: therefore the world knoweth us not, because it knew him not"

Explanation:-God loves us that's why he wanted us to be his son and it's very important for us to love him back the way he loves us. For our salvation, he did not think to send his only son for the sacrifice of his life. His love is unconditional and changes your heart to love others.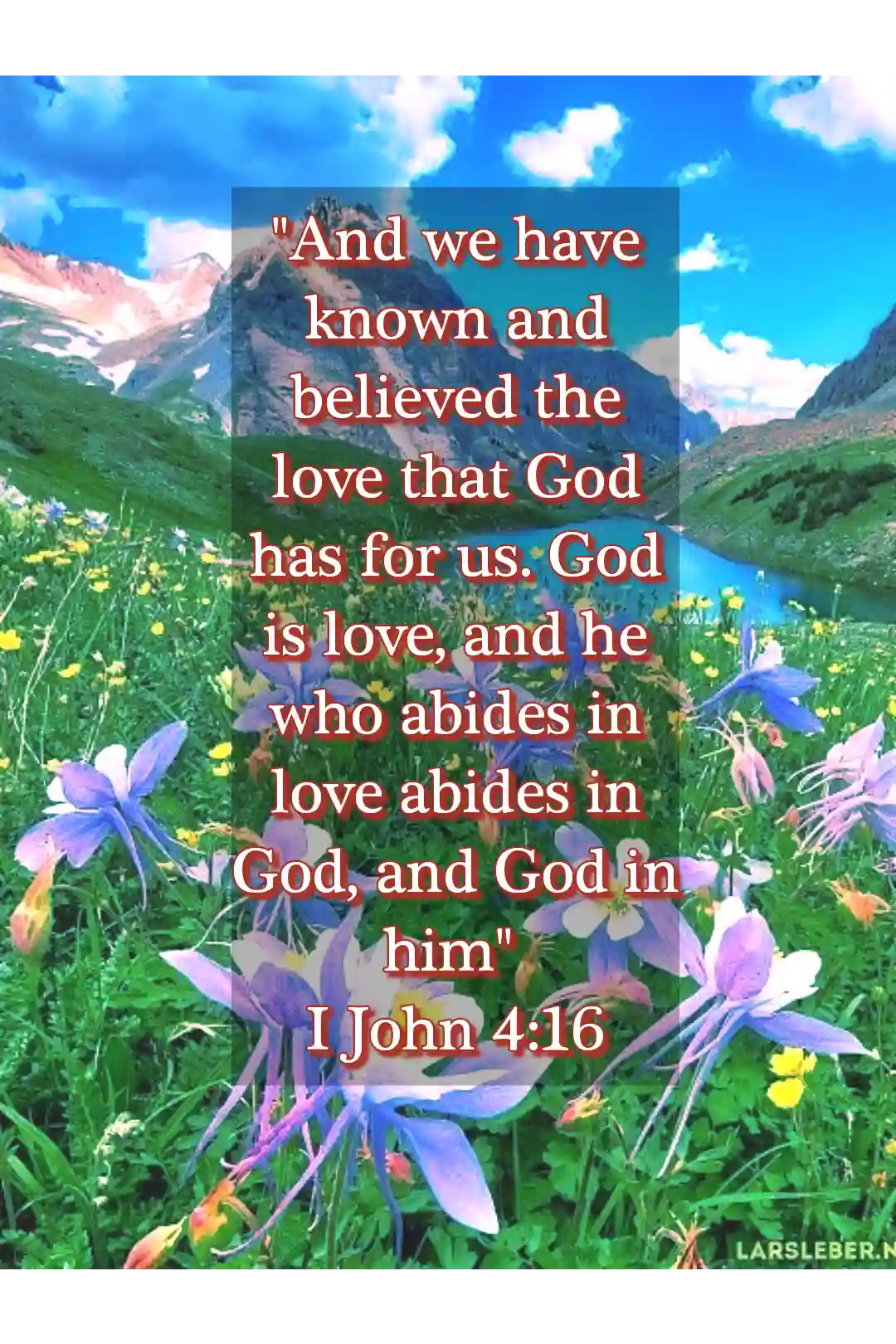 1 John 4:16(NRSV)"And we have known and believed the love that God hath to us. God is love; and he that dwelleth in love dwelleth in God, and God in him"

Explanation:-God is love and this nature dwells in him. whosoever will follow Jesus also will bear love in his heart wherever he will go. The love of God will change everything even the worse society will be changed by His love.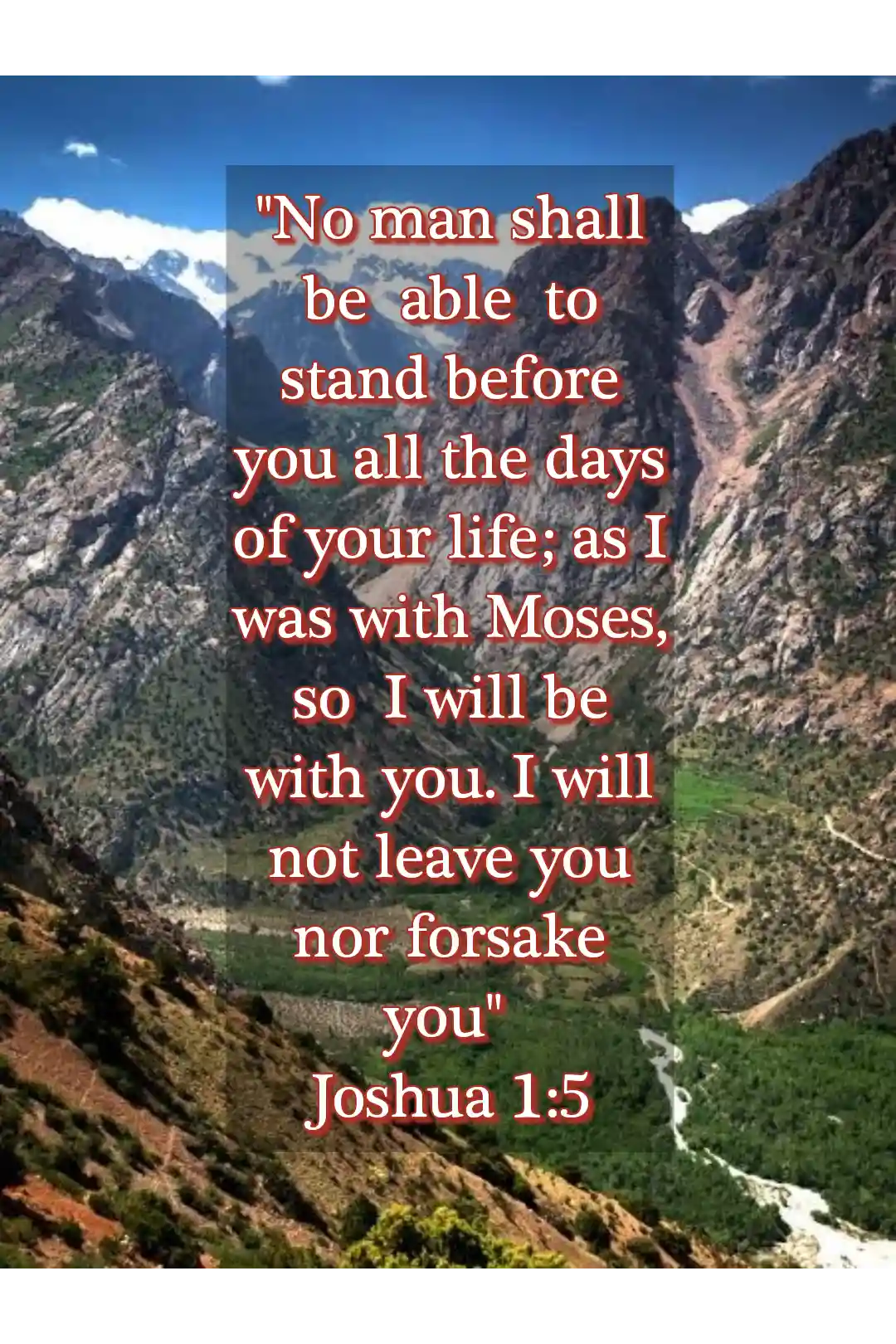 Joshua 1:5(NRSV)" There shall not any man be able to stand before thee all the days of thy life: as I was with Moses, so I will be with thee: I will not fail thee, nor forsake thee"

Explanation:-After the death of Moses, the lot appointed Joshua to lead the nation Israel into the promised land. Age Joshua lost his spiritual mentor Moses so he was quite nervous at that moment. But the Lord encouraged him to be brave enough so that he can lead the people into the land where God promised them.