Jesus is the image of the invisible God. to save us from the sin he came down on the earth. we cannot measure his kindness by our earthy tools. He showed his kindness upon the cross to get eternal life. We can get that by living a righteous life.
Christians are well known due to their exceptional behaviors toward others. Jesus commanded his disciples to think for others because all the good works will be rewarded by him at his second coming.  By serving others especially we can serve the Lord. we cannot serve God by our worldly things. Instead, we can serve him by helping others. we need to show our kindness for others to become a true Christian.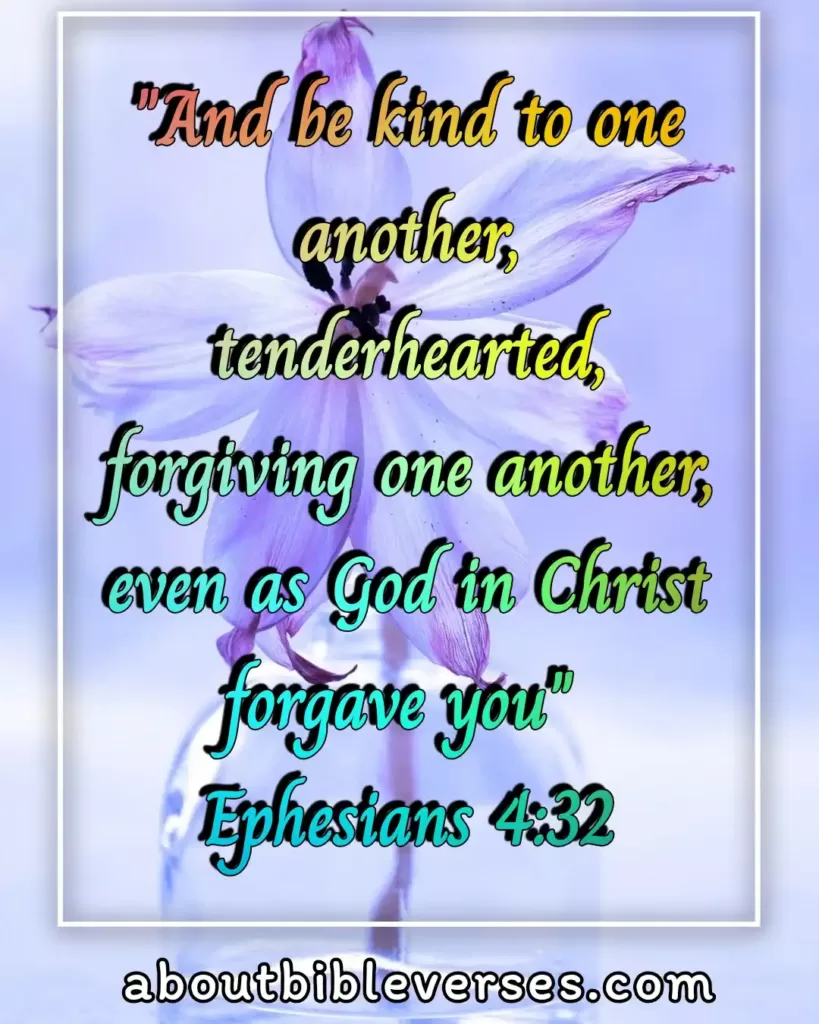 Ephesians 4:32(KJV)"And be ye kind one to another, tenderhearted, forgiving one another, even as God for Christ's sake hath forgiven you"
Explanation : – Jesus says us love each other because love can cover all our faults. We need to show our kindness to others, those who hurt us, and instead of scolding them we must handle the situation gently. As the Lord Jesus Christ had a tender heart so we also need to follow him in every aspect of our life.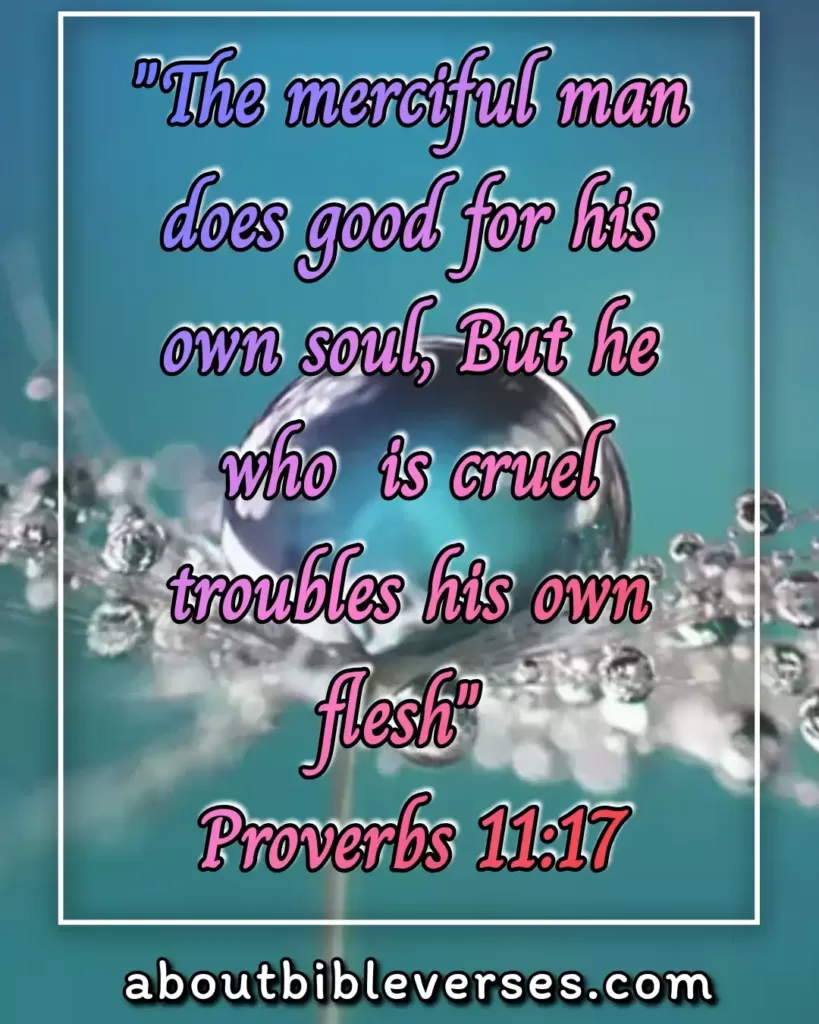 Proverbs 11:17(KJV)"The merciful man doeth good to his own soul: but he that is cruel troubleth his own flesh"
Explanation : – The book of Proverbs teaches that we should have a gentle heart and at the same time, we need to have compassion for others. If we have a cruel heart then it will affect our spiritual life and ultimately we will move away from the Lord. The word of God encourages us to show our kindness to those who are in need of our help.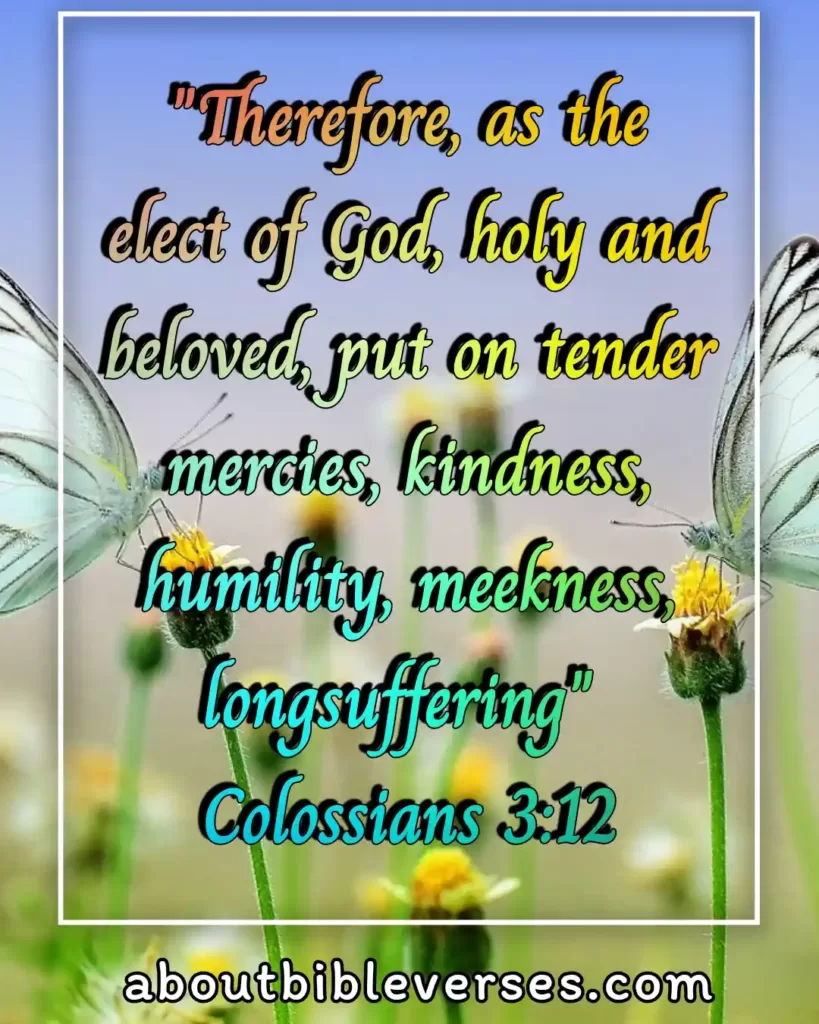 Colossians 3:12(KJV)"Put on, therefore, as the elect of God, holy and beloved, bowels of mercies, kindness, humbleness of mind, meekness, longsuffering"
Explanation : – The Christians are to be careful in every action while they talk with others. They must be humble and meek before others at the same time they must have the nature of long-sufferings so that in times of hardship and trials they can endure that situation. Most of the time when they face hardship they start to act like the people of the world.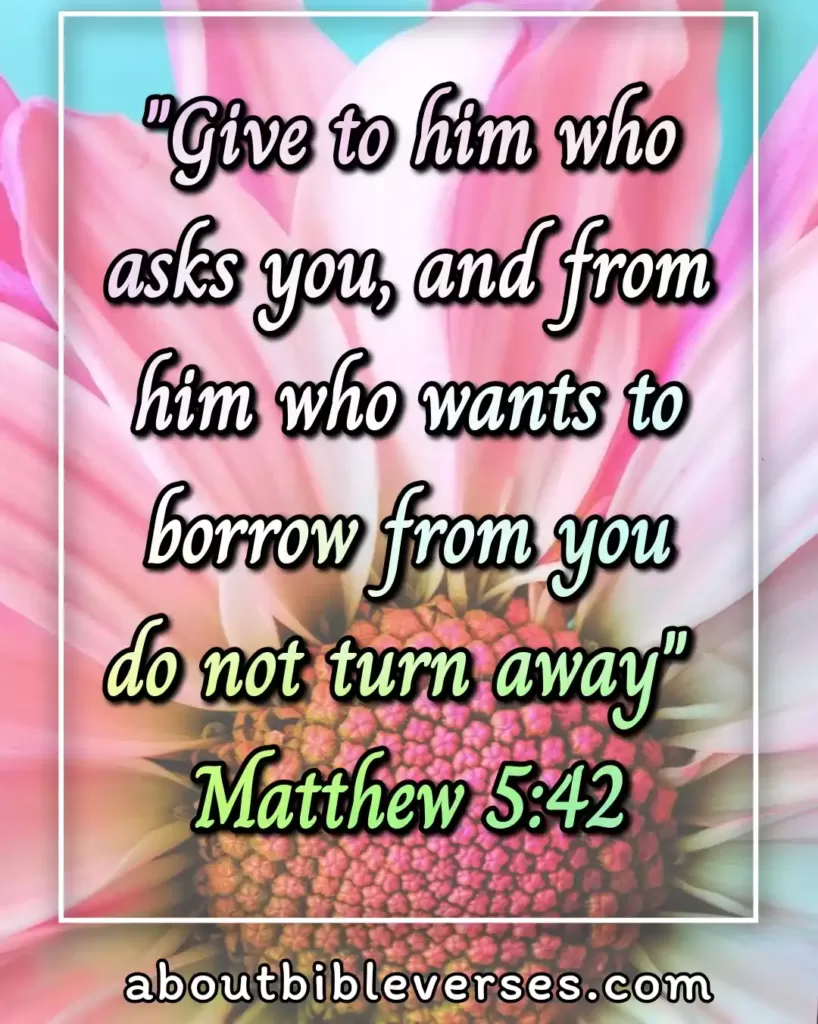 Matthew 5:42(KJV)"Give to him that asketh thee, and from him that would borrow of thee turn not thou away"
Explanation : – Whenever people ask something from us, if we have that thing then it is good for us to give them because the more we give to others the more we will get from the Lord. By giving others we can get the peace which we cannot earn by gathering from others. Jesus also says to us that the blessings will come only when we will give our things to the needy person.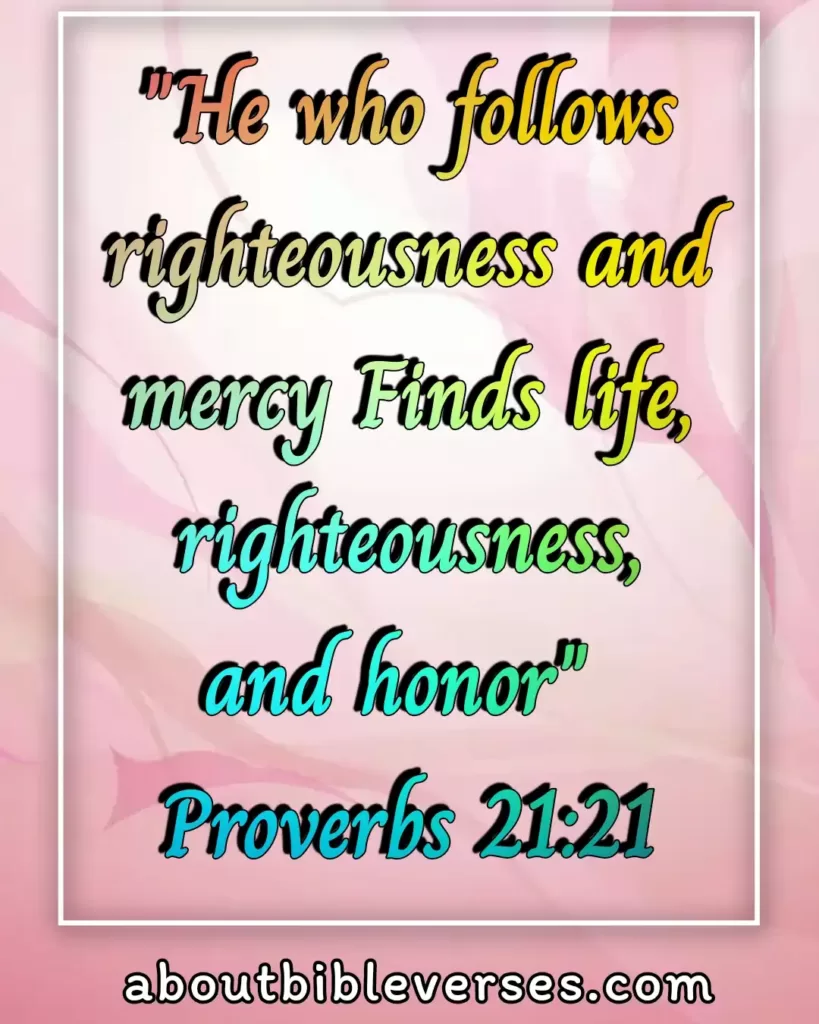 Proverbs 21:21(KJV)"He that followeth after righteousness and mercy findeth life, righteousness, and honour"
Explanation : –The Bible teaches that we should run after righteousness and mercy because it will give us real life which is designed by the Lord for our sake. In today's life, many people are running after worldly materials and fame but instead of that, we need to seek blessings from the Lord.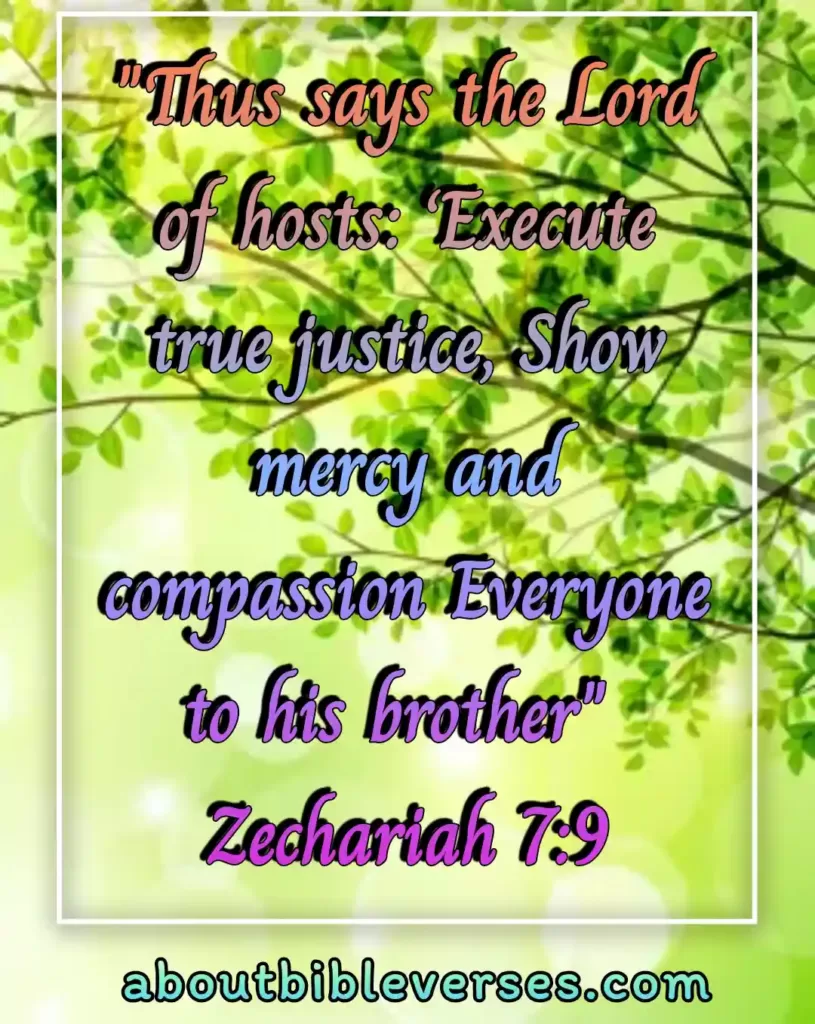 Zechariah 7:9(KJV)"Thus speaketh the Lord of hosts, saying, Execute true judgment, and shew mercy and compassions every man to his brother"
Explanation : – In our today's world, we can find many illegal judgments. The rich man often rules the poor people and they try to dominate them by their power and authority. But the word of God teaches us that we need to judge people according to the truth and according to the righteousness of the Lord. If you fail to do so then we will before the righteous judgment of the Lord.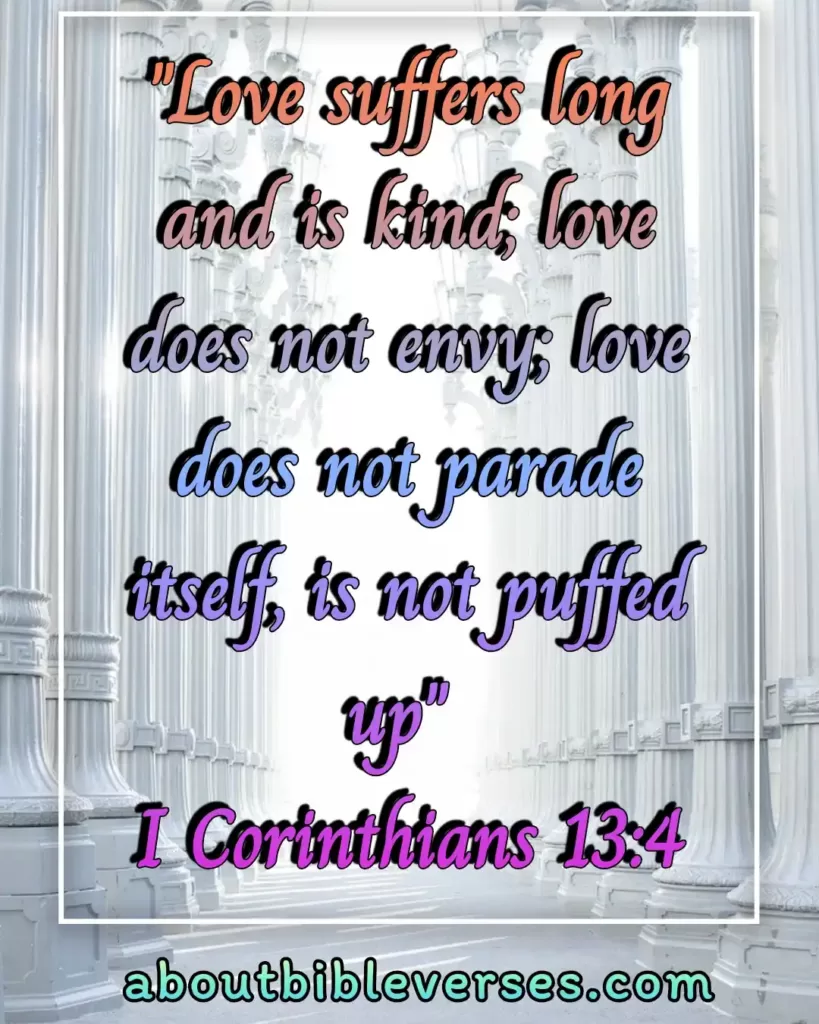 1 Corinthians 13:4(KJV)"Charity suffereth long, and is kind; charity envieth not; charity vaunteth not itself, is not puffed up"
Explanation : – In our Christian life charity must be there as the Lord also wishes us to do so. When we give our things to the poor we will get the reward from the Lord as the Lord said he will not be in debt to us. He will refund us only when we will think of the poor and we will show them our kindness.
God Kindness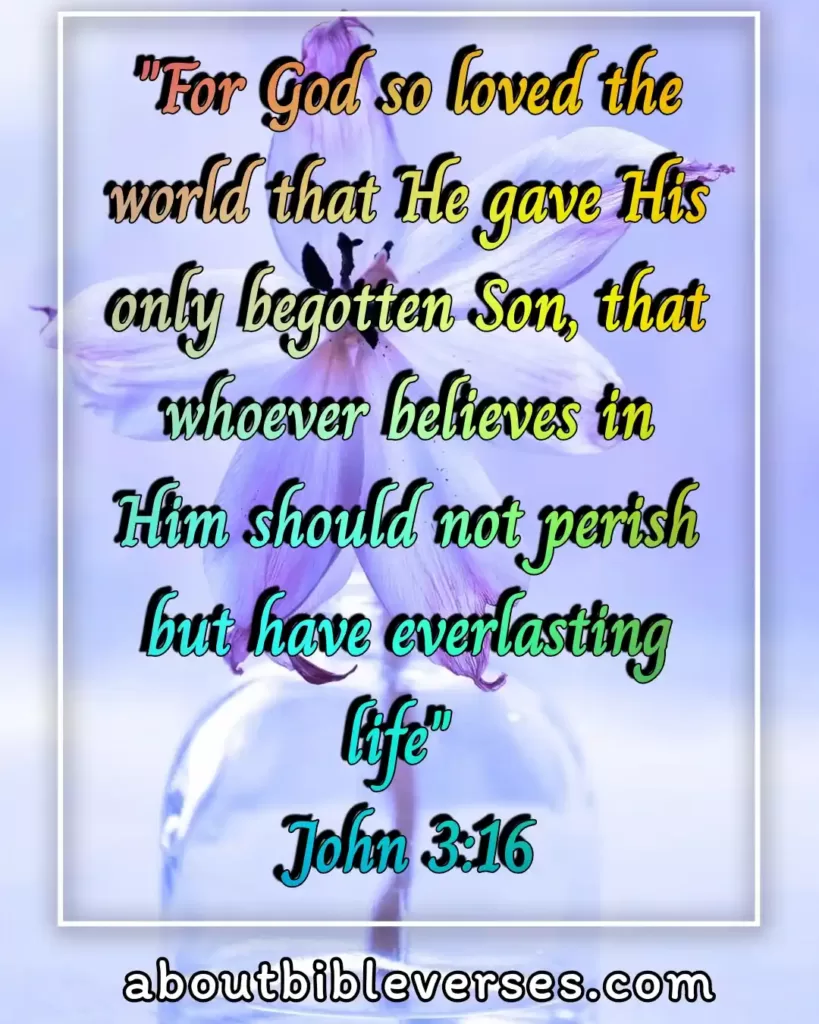 John 3:16(KJV)"For God so loved the world, that he gave his only begotten Son, that whosoever believeth in him should not perish, but have everlasting life"
Explanation : – God is so good and he loves the world and he did not want it to destroy it but he wants to deliver it from the wrath. He gave his only begotten son to the entire human being to get rid of eternal hell.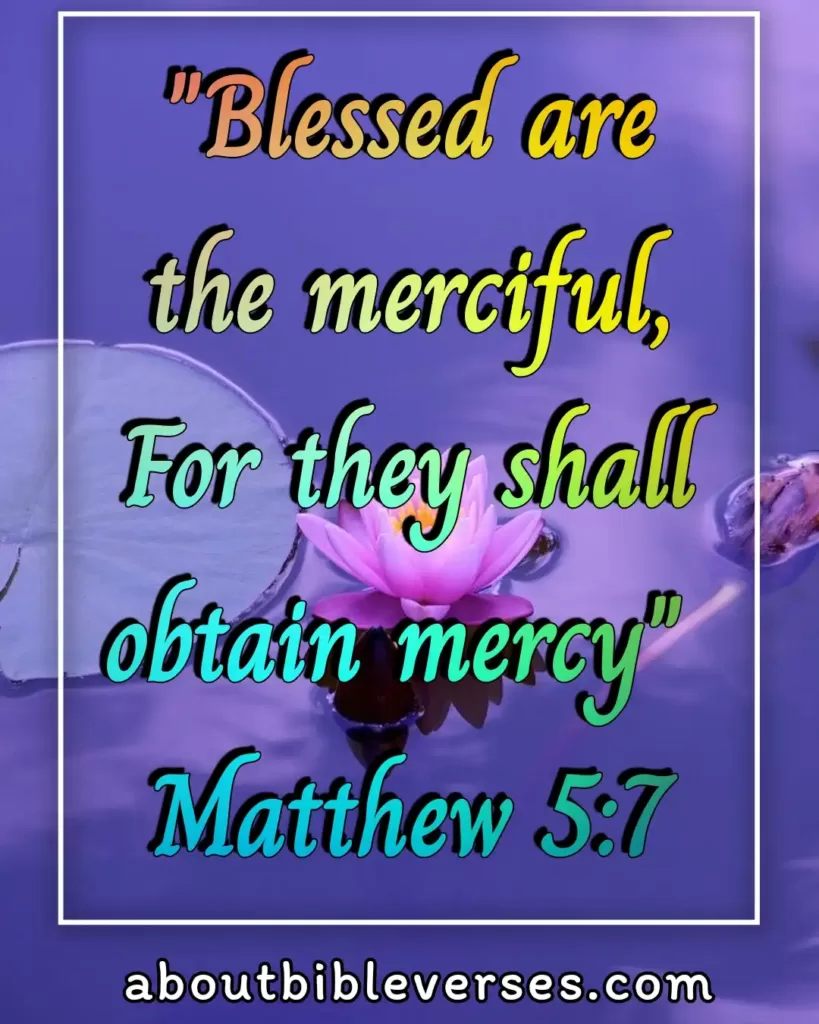 Matthew 5:7(KJV)"Blessed are the merciful: for they shall obtain mercy"
Explanation : – The Lord is merciful and leads us under his guidance. one will inherit the mercy of the Lord only when he will walk with him and live his life according to his teachings.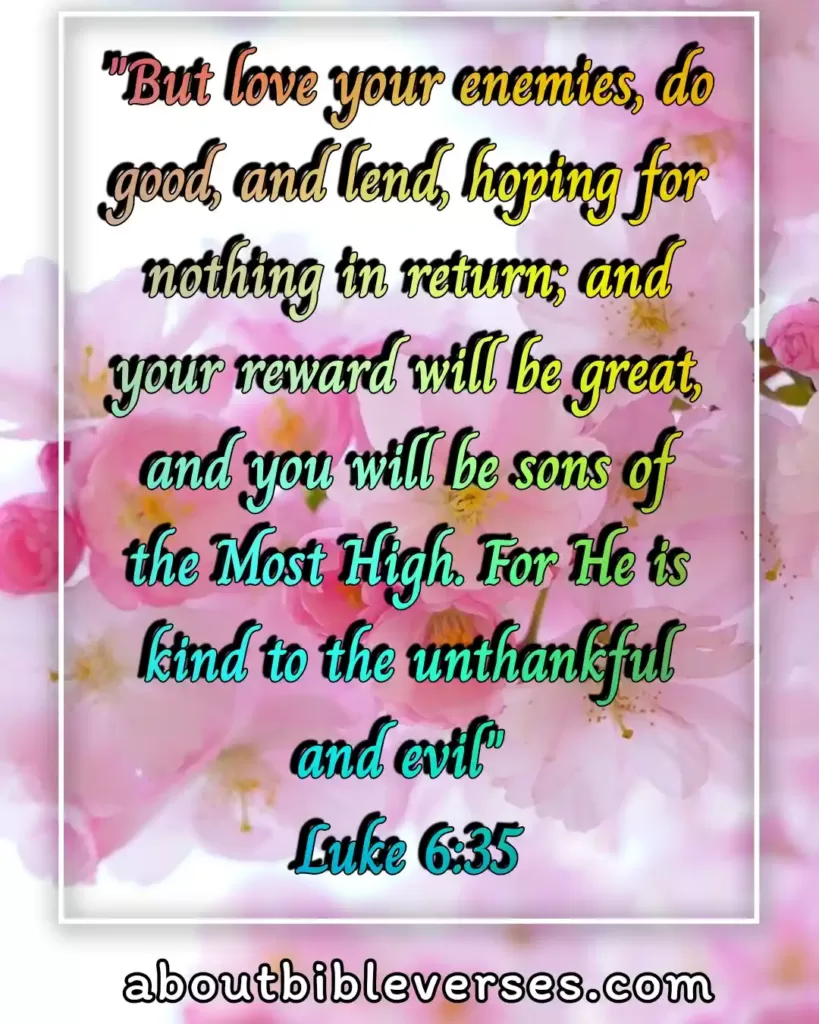 Luke 6:35(KJV)"But love ye your enemies, and do good, and lend, hoping for nothing again; and your reward shall be great, and ye shall be the children of the Highest: for he is kind unto the unthankful and to the evil"
Explanation : – The teachings of Jesus Christ are completely different from the world. From his teachings, we can learn that we should love our enemies and we need to help them in their need. The Lord himself is merciful to everyone and is providing his blessings to righteous and unrighteous without any discrimination.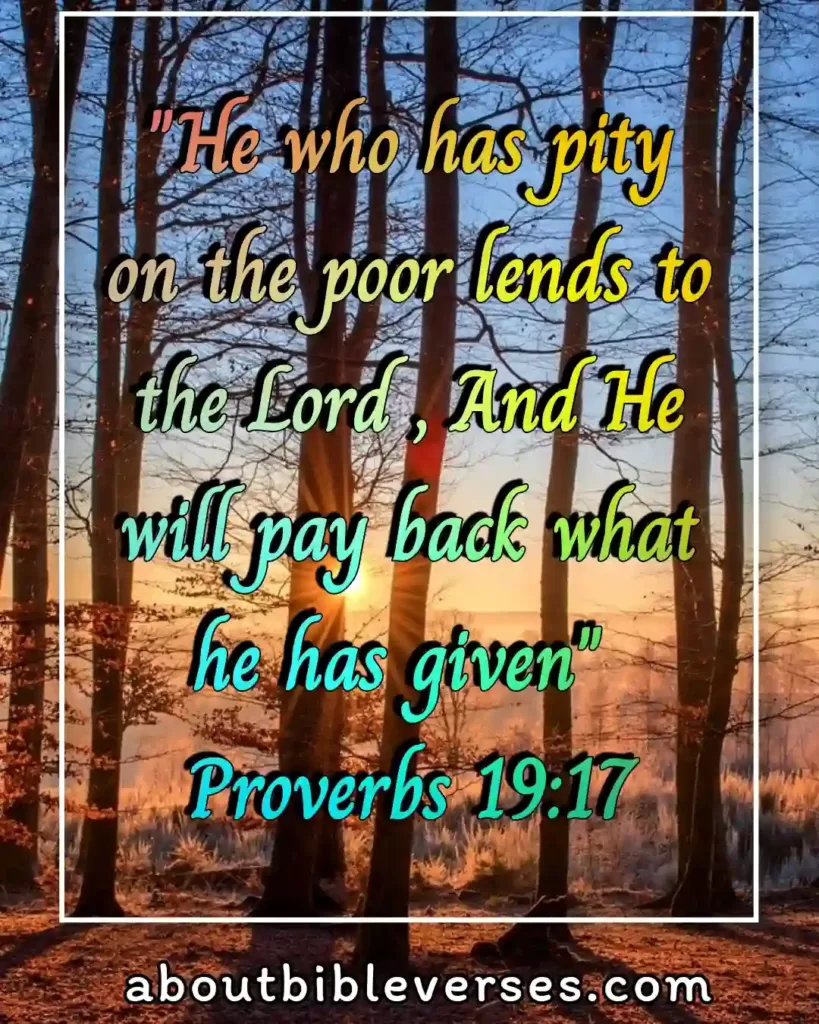 Proverbs 19:17(KJV)"He that hath pity upon the poor lendeth unto the Lord; and that which he hath given will he pay him again"
Explanation : – When we show our mercy to the poor it is a direct approach to the Lord. by our compassion to the poor we can win the heart of the Lord and by doing so we can gather our treasure in heaven. Jesus says that by doing such things we can inherit the kingdom of God after our physical death on this earth.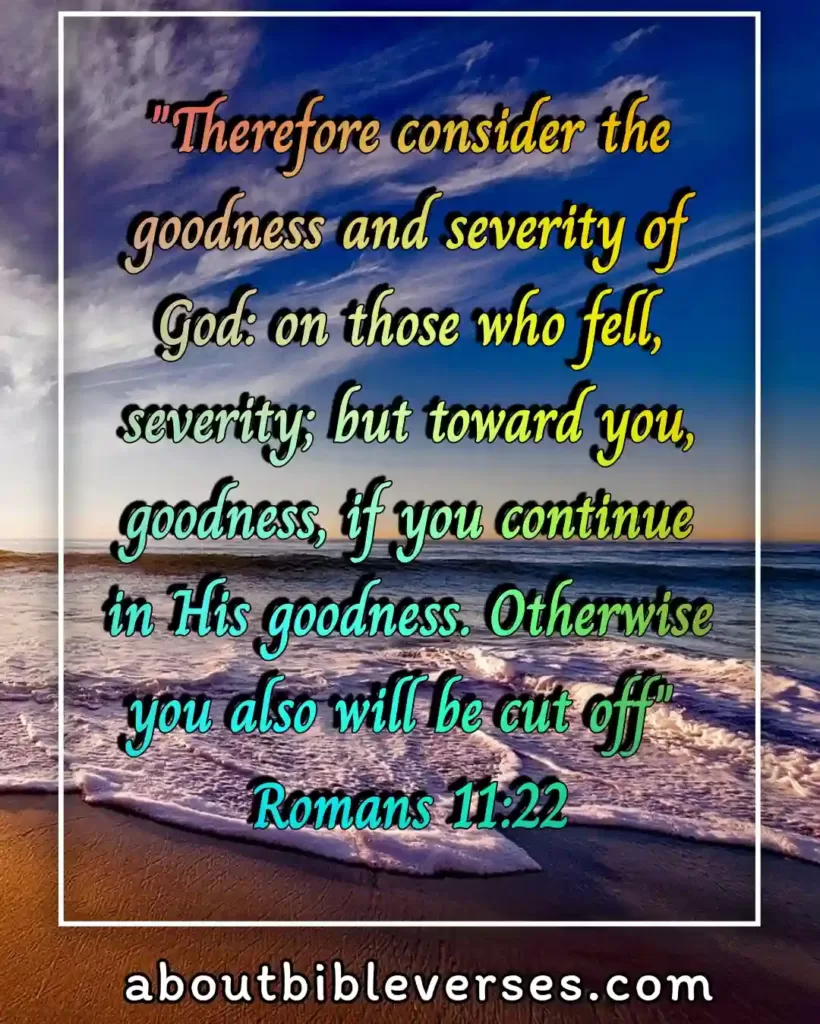 Romans 11:22(KJV)"Behold therefore the goodness and severity of God: on them which fell, severity; but toward thee, goodness, if thou continue in his goodness: otherwise thou also shalt be cut off"
Explanation : – God is gracious and merciful to us. The more we will live in the wake of righteousness the more goodness of God will be revealed to us in our day to day life. We will realize how great he is when he will bless us.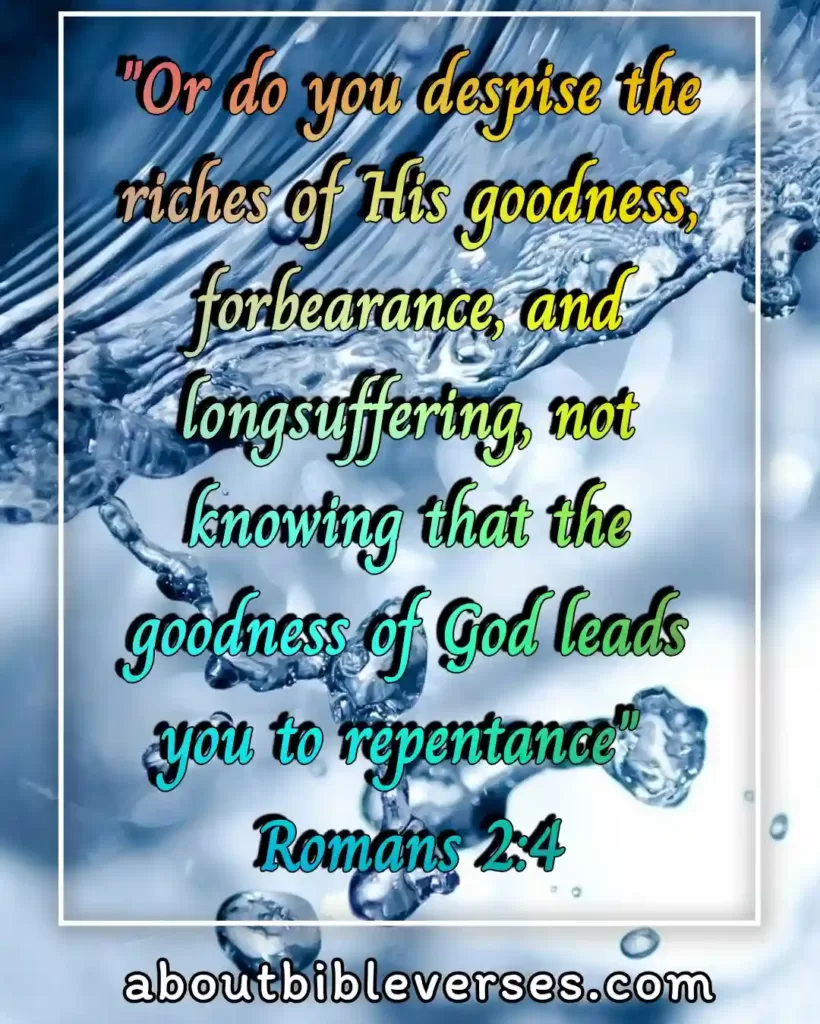 Romans 2:4(KJV)"Or despisest thou the riches of his goodness and forbearance and longsuffering; not knowing that the goodness of God leadeth thee to repentance"
Explanation : – When one will realize that God is merciful then he will have repentance in his heart. Because the beauty of God will lead us to cry as he is the Lord who looks into our hearts. People always look at our physical appearance but the Lord looks at our hearts when we communicate with him. The goodness of God helps us to repent for our sins and eventually it helps us to get a life.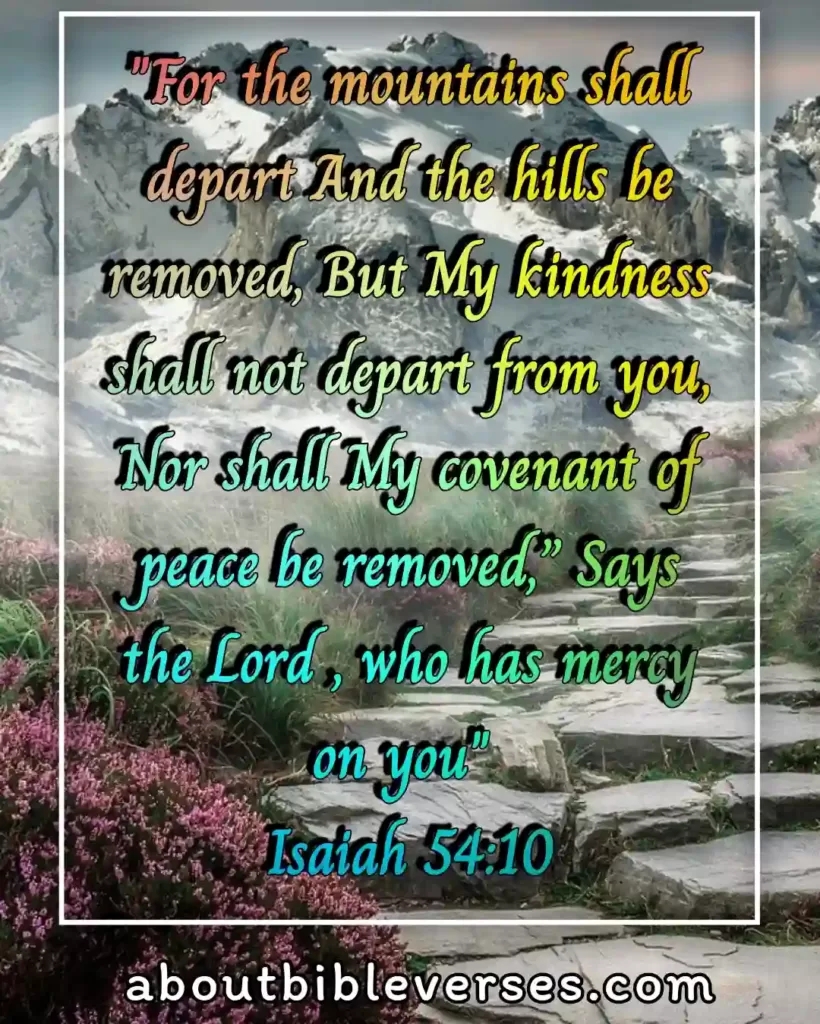 Isaiah 54:10(KJV)"For the mountains shall depart, and the hills be removed; but my kindness shall not depart from thee, neither shall the covenant of my peace be removed, saith the Lord that hath mercy on thee"
Explanation : – The Lord is faithful and he always keeps his promises. All the natural things might be gone but his words will always come in truth when the right time will come. Throughout the old testament, we can see that the Lord has been keeping his promises among his children and it is true that if we believe in him then we will also see many miracles in our life.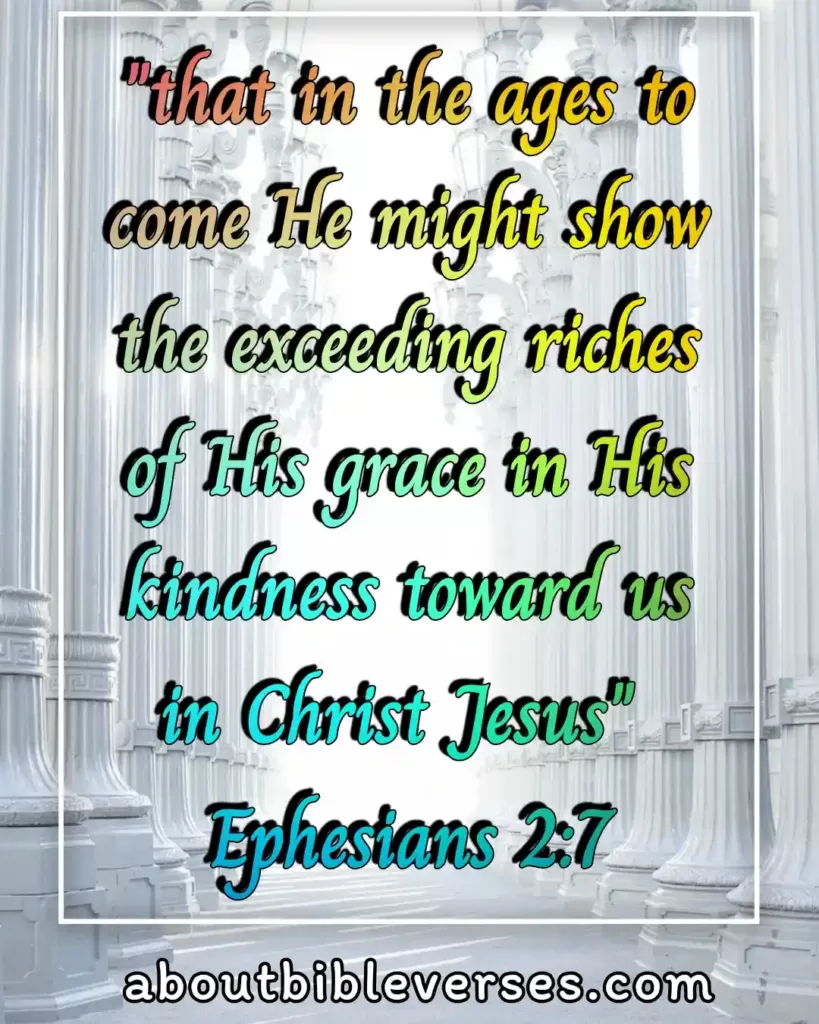 Ephesians 2:7(KJV)"That in the ages to come he might shew the exceeding riches of his grace in his kindness toward us through Christ Jesus"
Explanation : – In the old testament, the Lord gave various laws to perform them to get a righteous life. But in the new testament, the Lord changed those laws and he placed his Grace upon us by which we can be redeemed from our sins and we can become righteous in his sight. It's our privilege that we can have eternal Life by his precious blood which he shed upon the cross.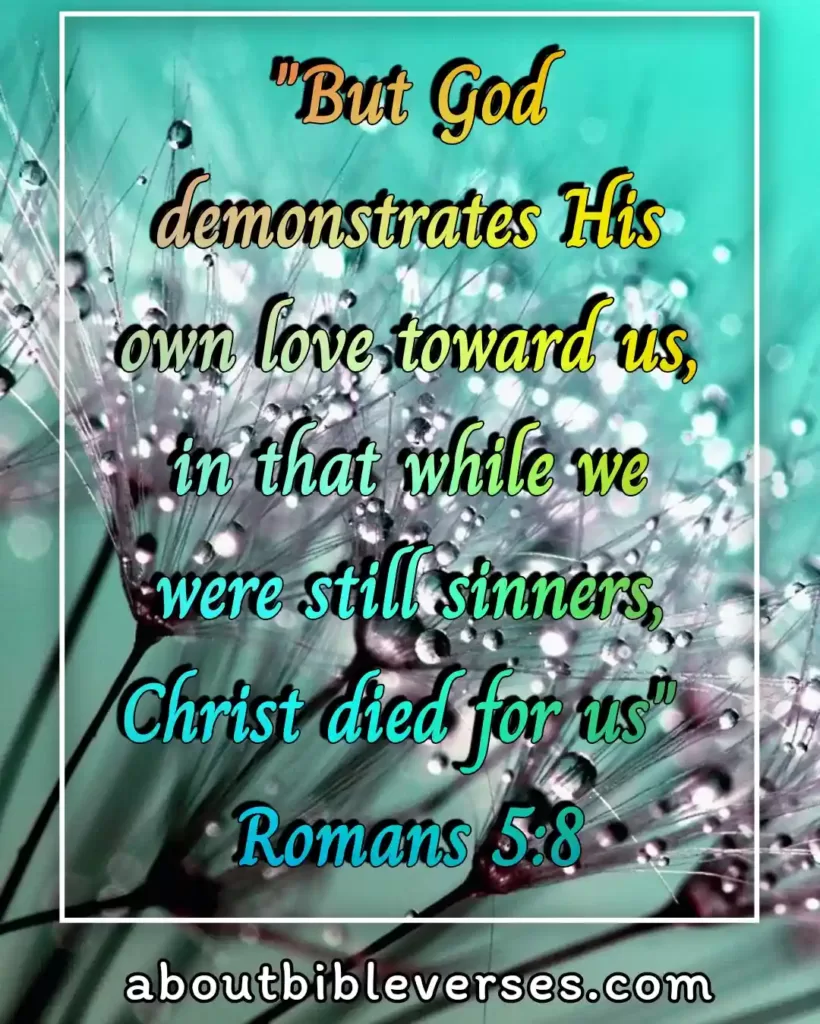 Romans 5:8(KJV)" But God commendeth his love toward us, in that, while we were yet sinners, Christ died for us"
Explanation : – Jesus died on the cross for the entire human being to redeem them from the power of sin. We need to acknowledge that he has died on the cross for our sins because while we were sinners, he died for our sake so that we can get life through his life.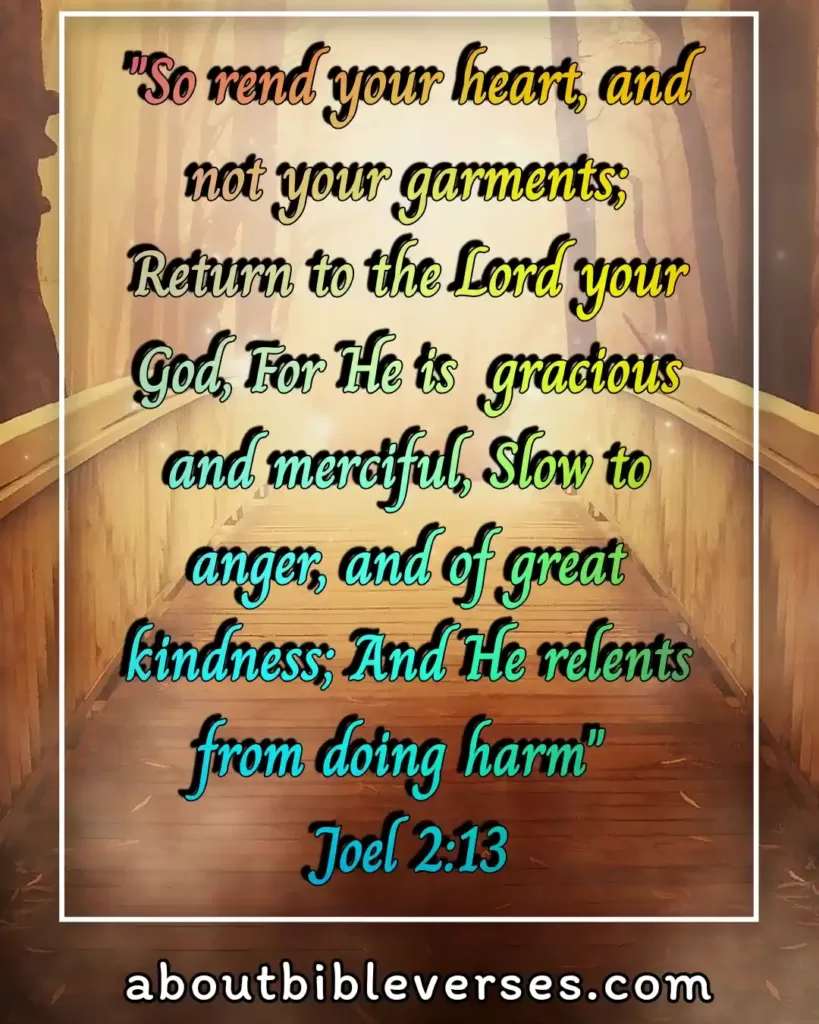 Joel 2:13(KJV)"And rend your heart, and not your garments, and turn unto the Lord your God: for he is gracious and merciful, slow to anger, and of great kindness, and repenteth him of the evil"
Explanation : – We need to think of our soul instead of thinking about our outer dress. If we mold our soul by changing it from sinful nature to godly nature then we can be able to please God. The Lord is watching all our activities and we must be careful because he is slow to anger and gracious.