As a child hopes for help from his parents in a time of crucial need, in the same way, every human likes to hope for help from someone in a time of their helplessness.
The best way to hope is to hope upon God who has created us all. Humans can deny us, machines can fail but the hope upon God stands still.
There are many promises in the Word of God for having our hope in God. It is promised by God that if we seek him with our clean whole heart, he will be found by us.
Everything on the Earth is perishable so it is utter foolishness to hope upon any perishable thing. But hoping upon God our creator is the only wise and best option to hope upon.
Hope has tremendous power to either make life meaningful and full of joy or else meaningless and full of frustration.
So, let us hope upon the Lord who will never deny us, rather always be an ever-present help in the time of our need.
Jesus said many things are impossible with man but with God everything is possible, so hoping upon Jesus, the Lord of the Universe turns the many doors of impossibilities to possibilities.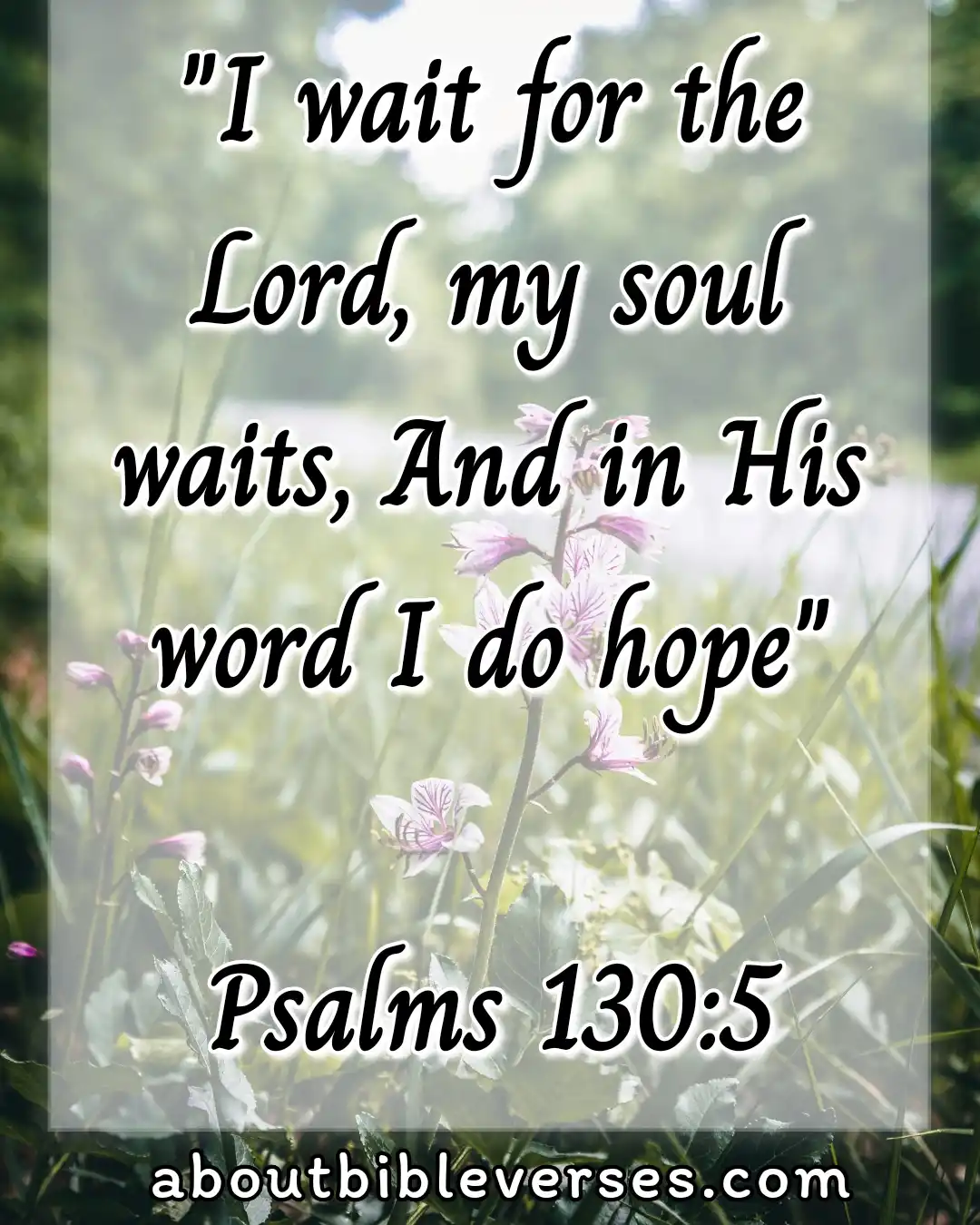 Psalm 130:5(KJV)"I wait for the Lord, my soul doth wait, and in his word do I hope"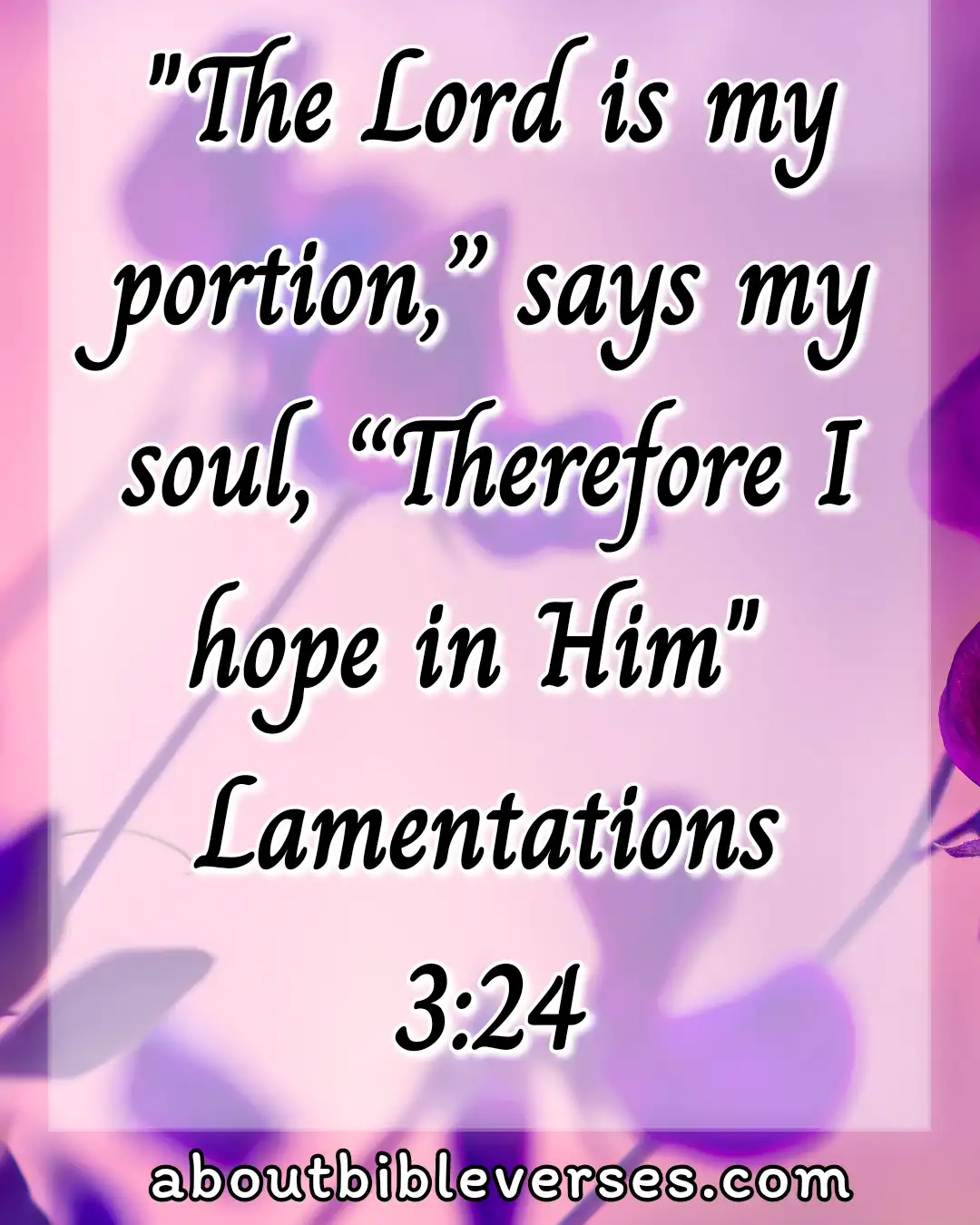 Lamentations 3:24(KJV)"The Lord is my portion, saith my soul; therefore will I hope in him"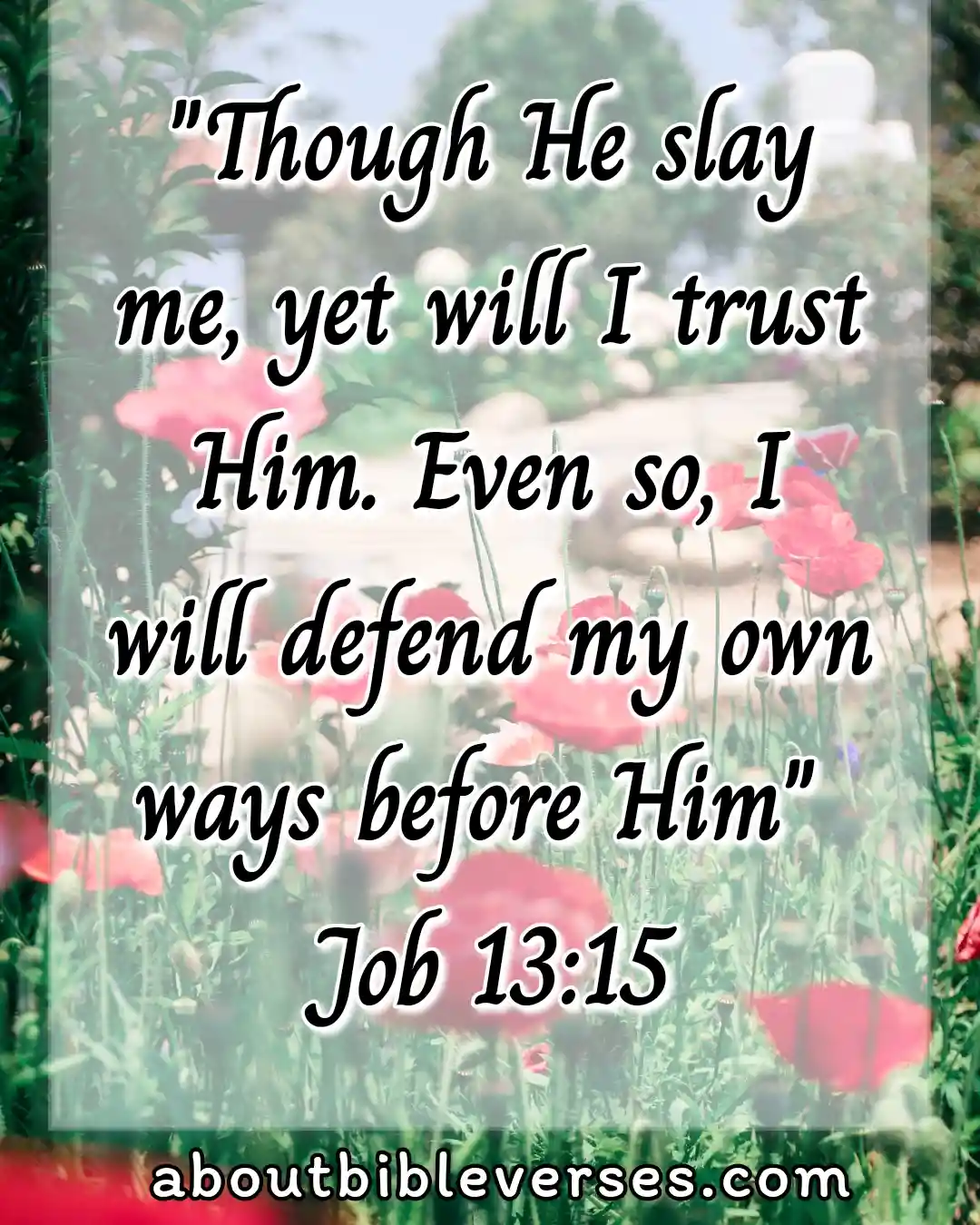 Job 13:15(KJV)"Though he slay me, yet will I trust in him: but I will maintain mine own ways before him"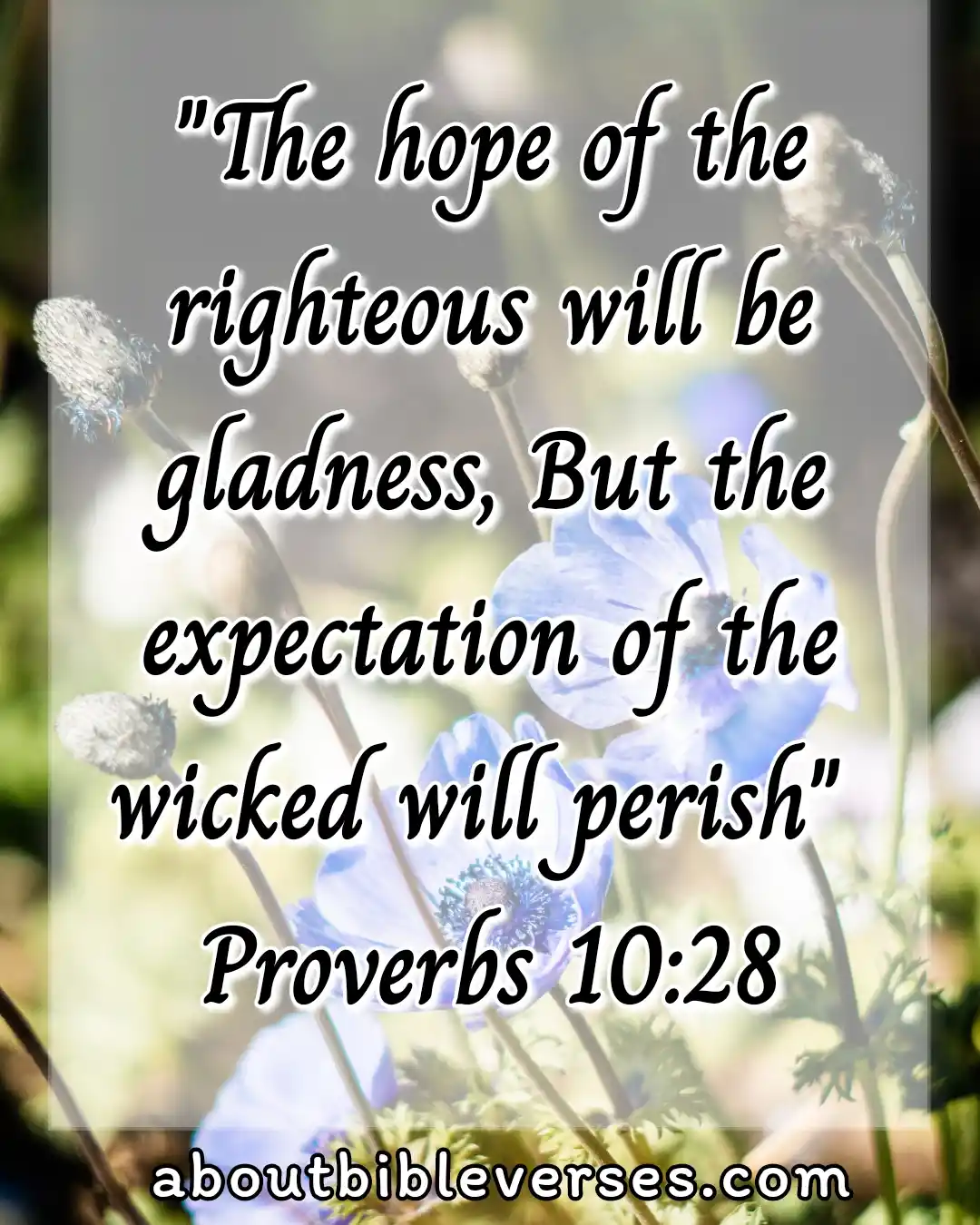 Proverbs 10:28(KJV)"The hope of the righteous shall be gladness: but the expectation of the wicked shall perish"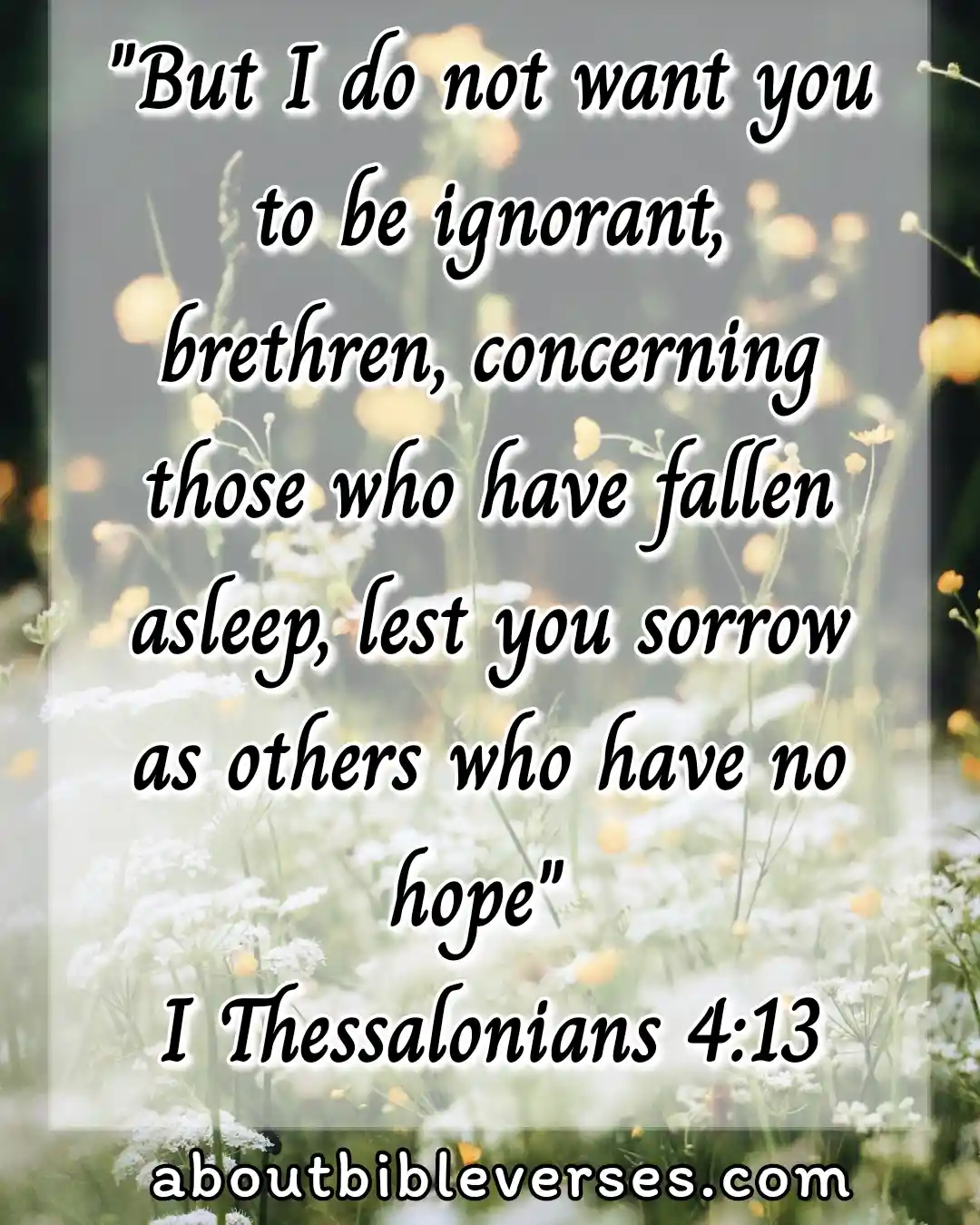 1 Thessalonians 4:13(KJV)"But I would not have you to be ignorant, brethren, concerning them which are asleep, that ye sorrow not, even as others which have no hope"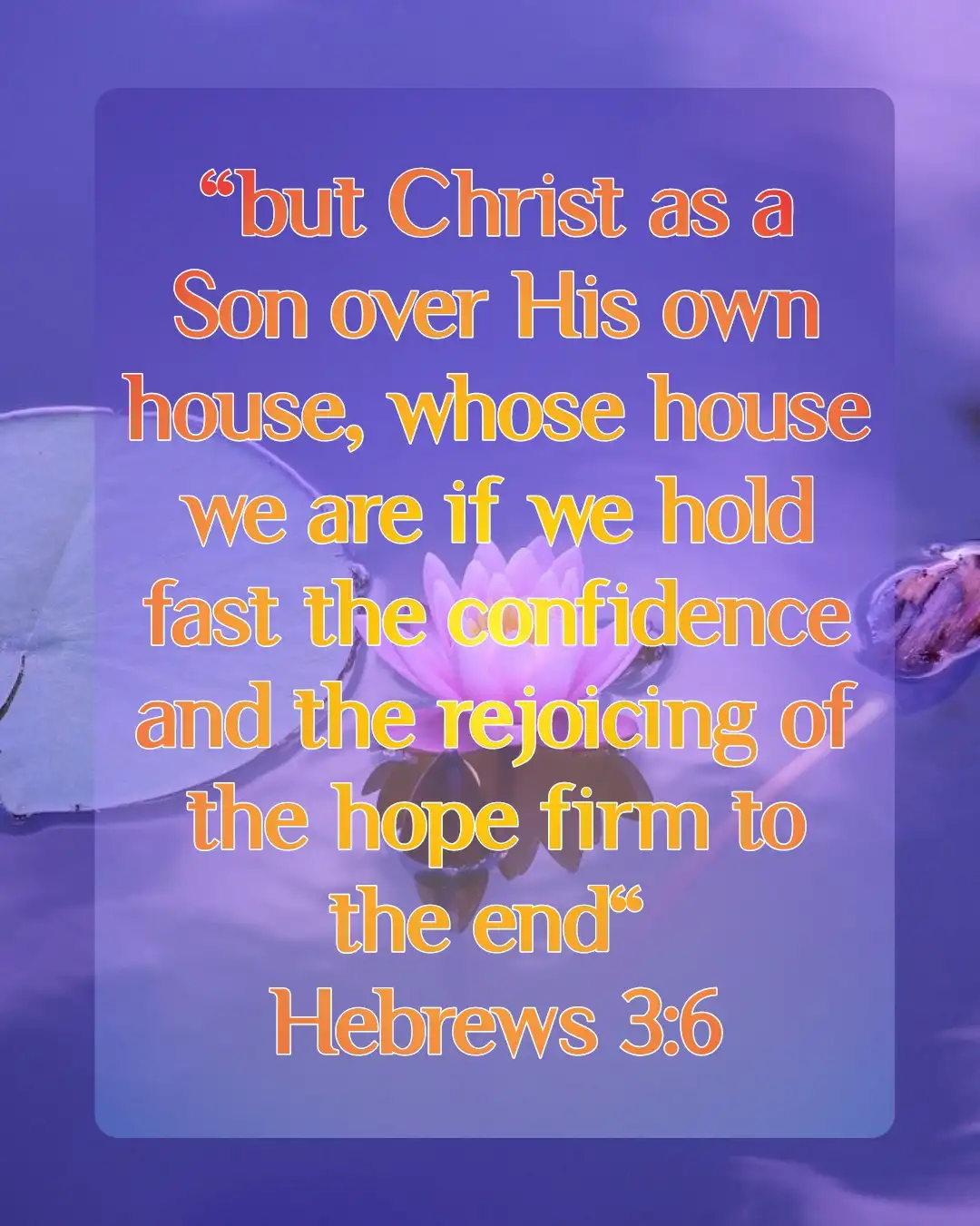 Hebrews 3:6(KJV)"But Christ as a son over his own house; whose house are we, if we hold fast the confidence and the rejoicing of the hope firm unto the end"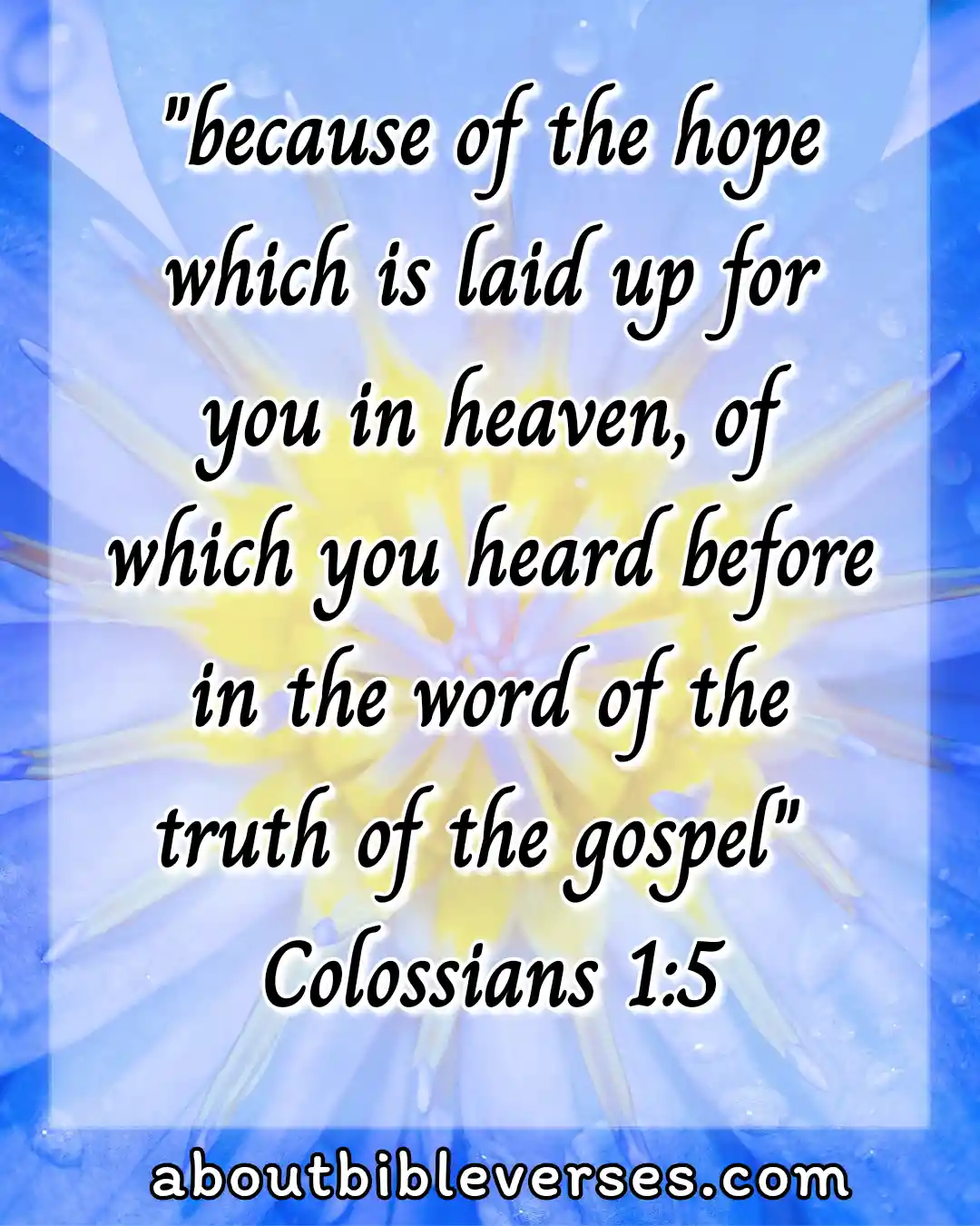 Colossians 1:5(KJV)"For the hope which is laid up for you in heaven, whereof ye heard before in the word of the truth of the gospel"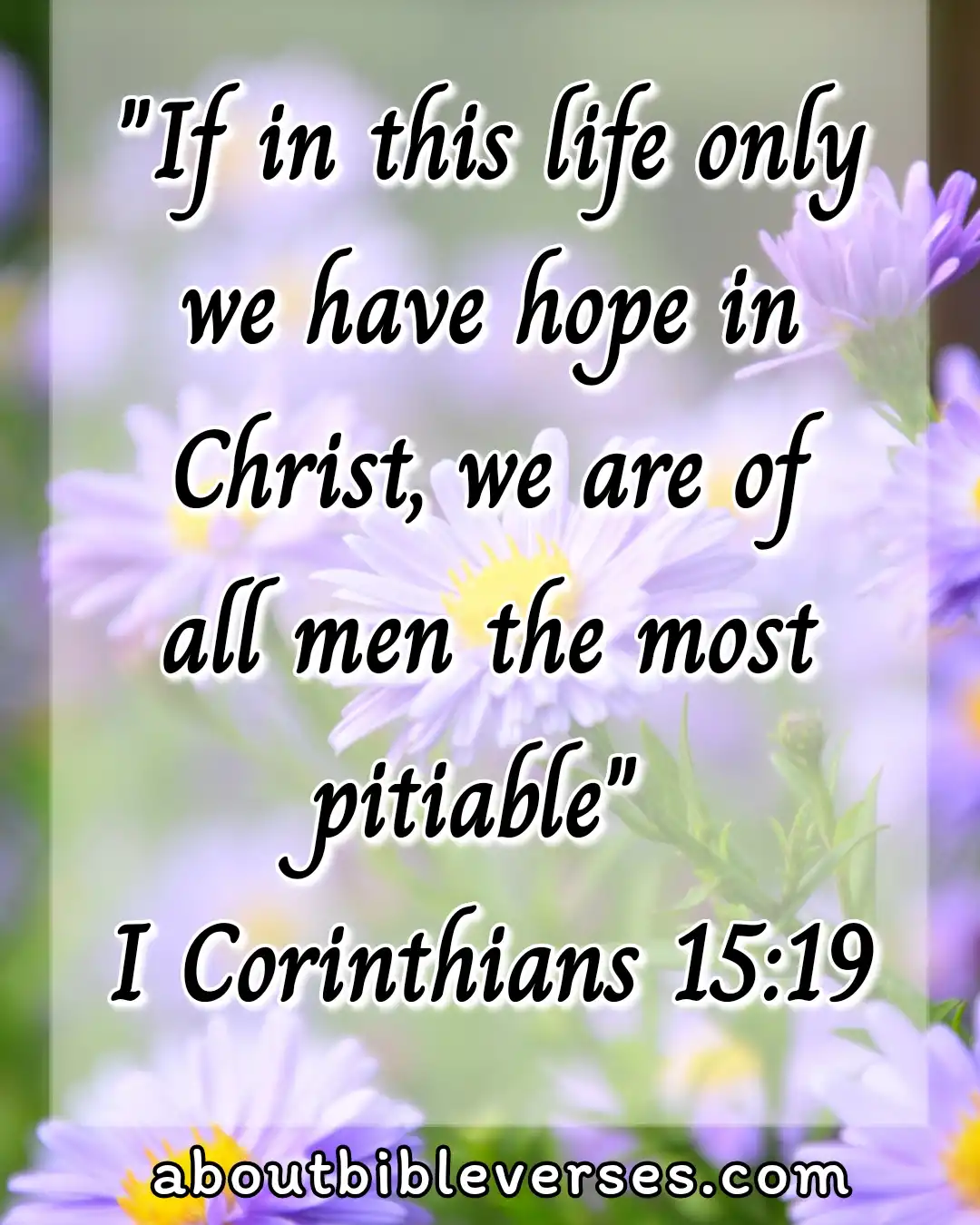 1 Corinthians 15:19(KJV)"If in this life only we have hope in Christ, we are of all men most miserable"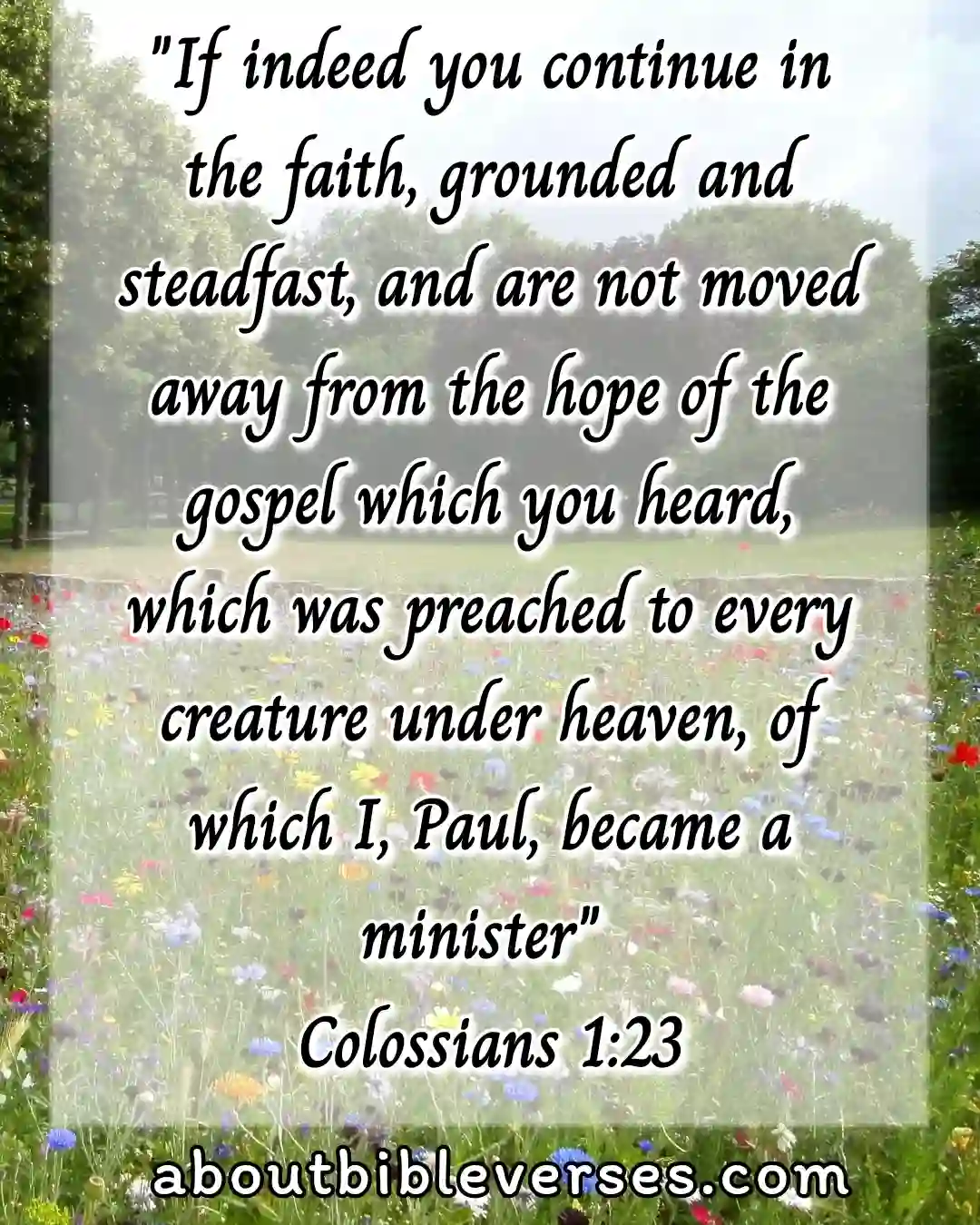 Colossians 1:23(KJV)"f ye continue in the faith grounded and settled, and be not moved away from the hope of the gospel, which ye have heard, and which was preached to every creature which is under heaven; whereof I Paul am made a minister"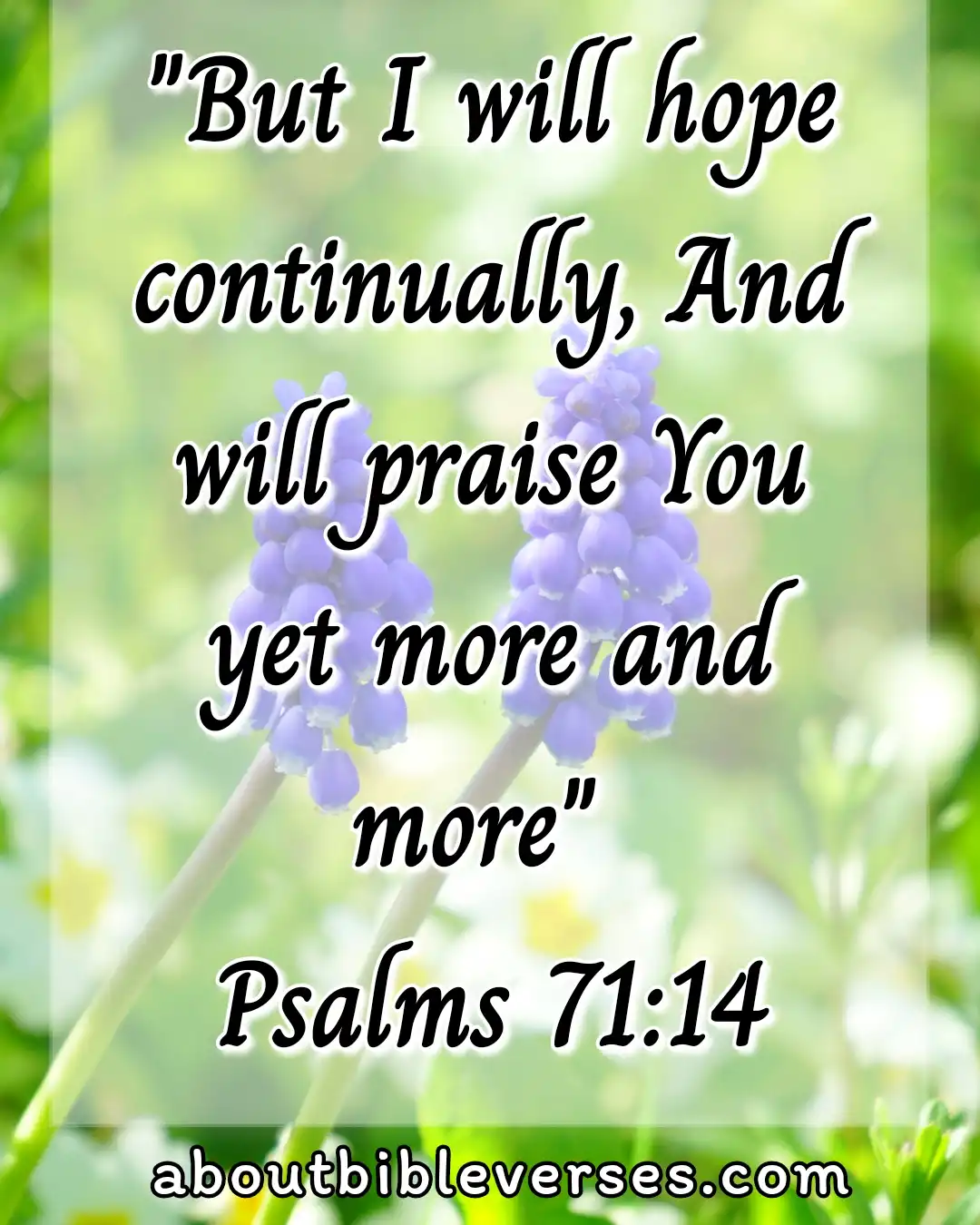 Psalm 71:14(KJV)"But I will hope continually, and will yet praise thee more and more"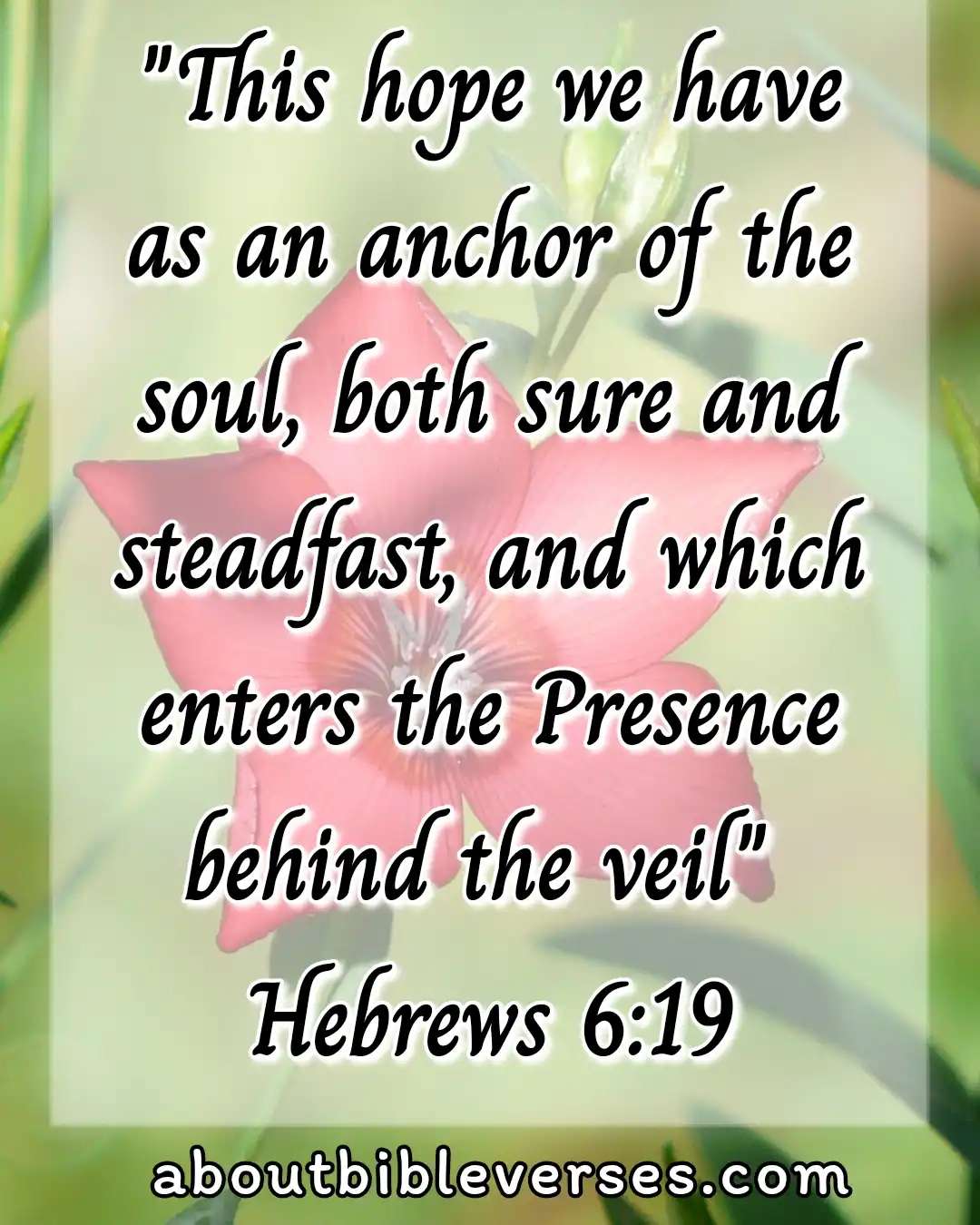 Hebrews 6:19(KJV)"Which hope we have as an anchor of the soul, both sure and steadfast, and which entereth into that within the veil"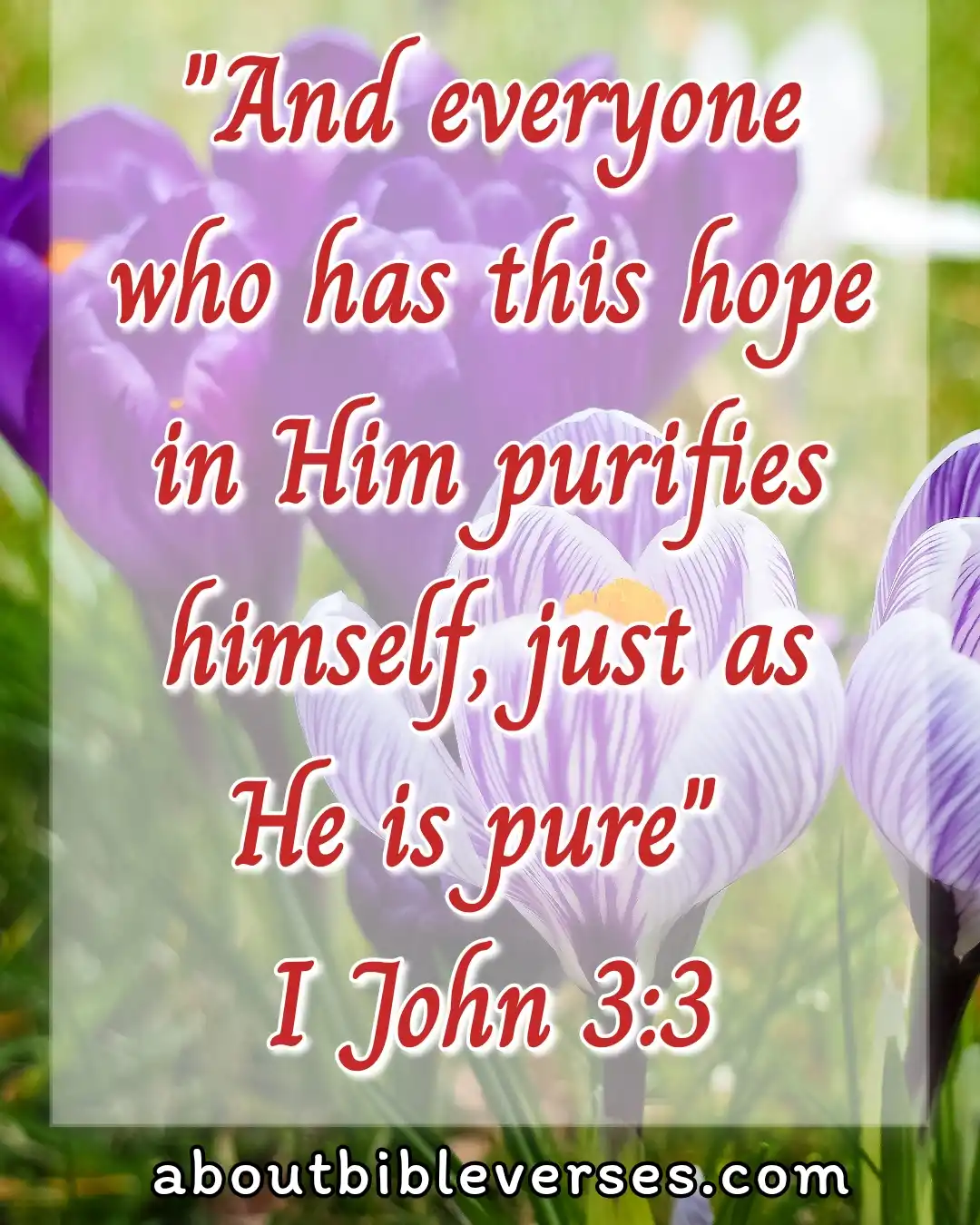 1 John 3:3(KJV)"And every man that hath this hope in him purifieth himself, even as he is pure"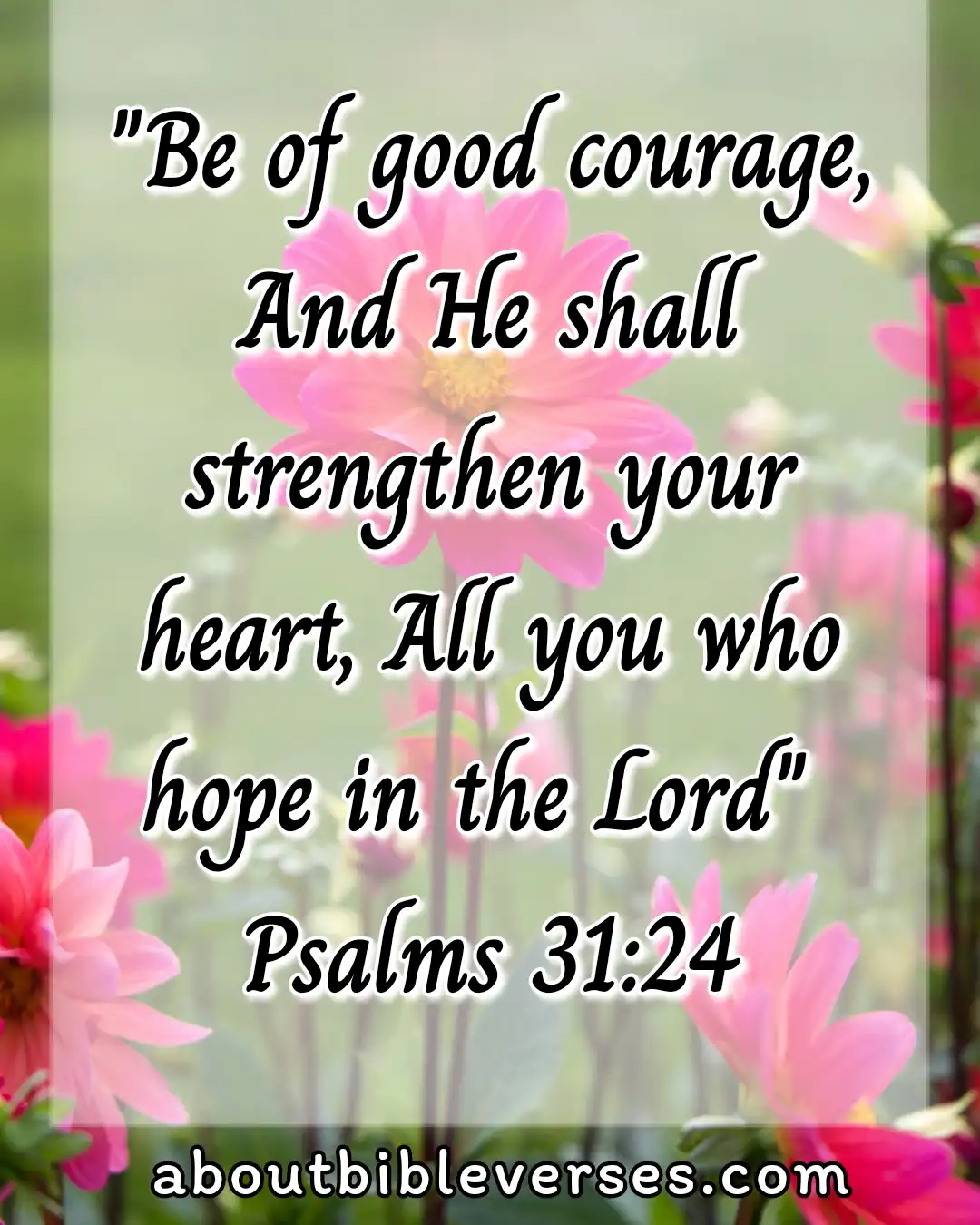 Psalm 31:24(KJV)"Be of good courage, and he shall strengthen your heart, all ye that hope in the Lord"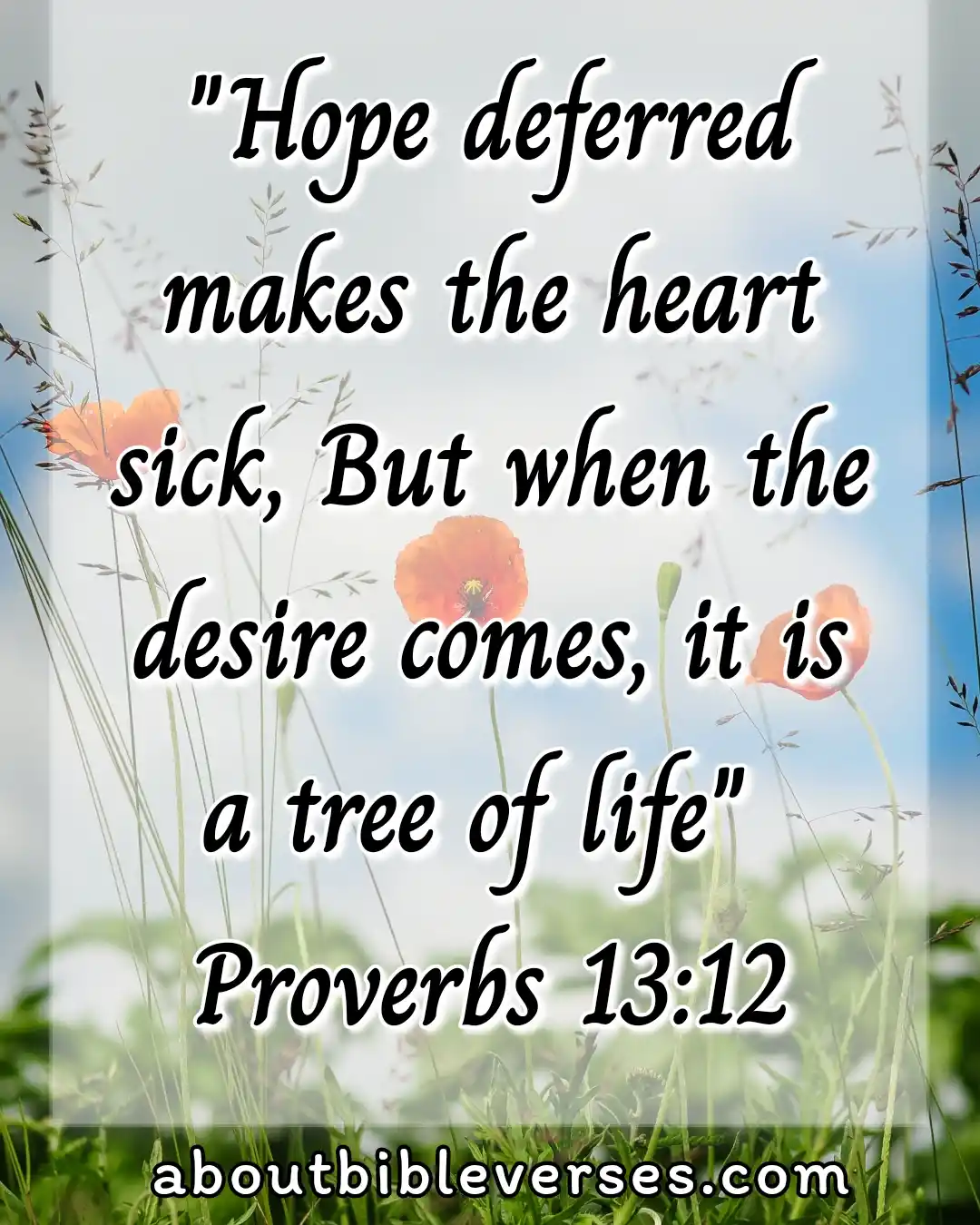 Proverbs 13:12(KJV)"Hope deferred maketh the heart sick: but when the desire cometh, it is a tree of life"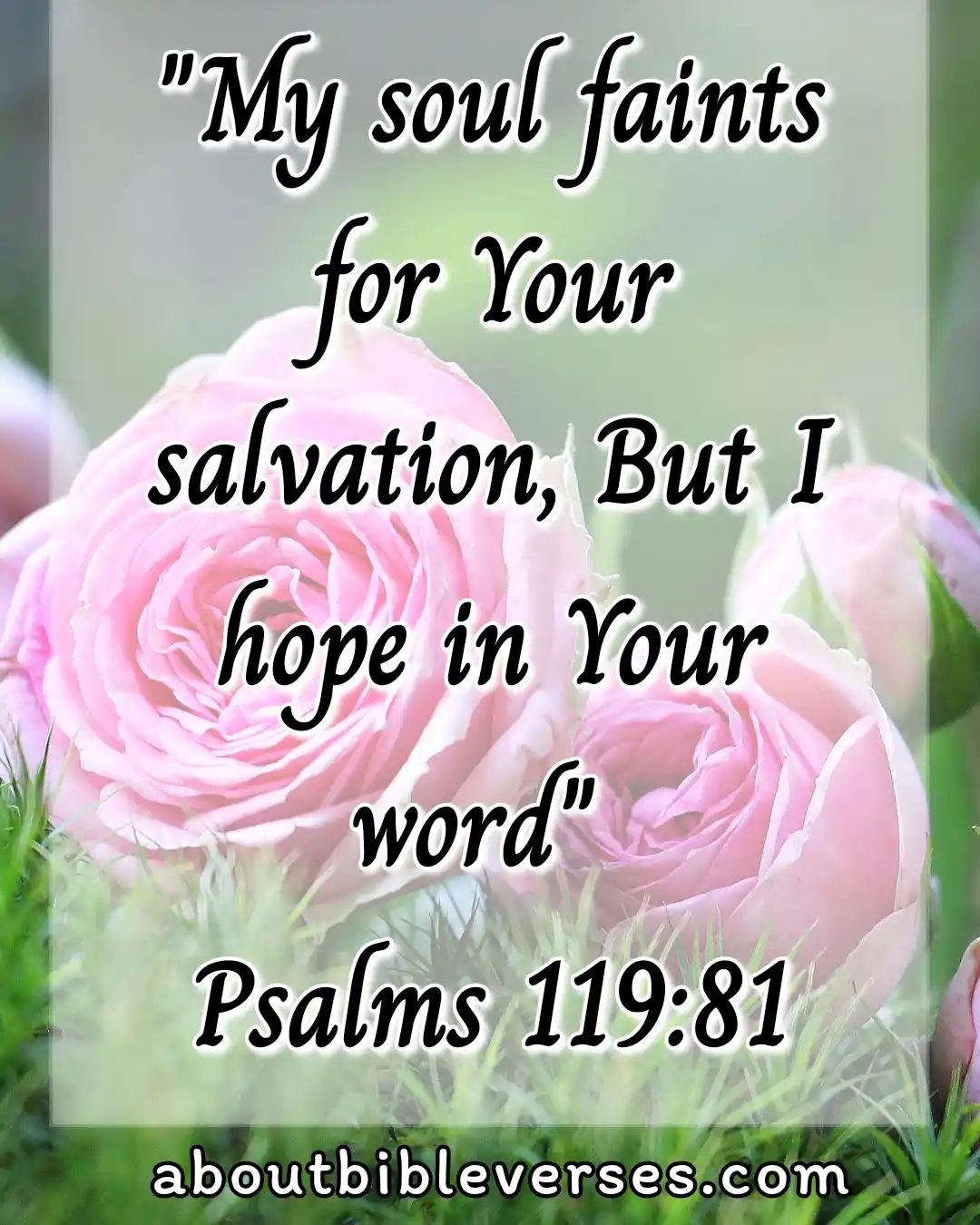 Psalm 119:81(KJV)"My soul fainteth for thy salvation: but I hope in thy word"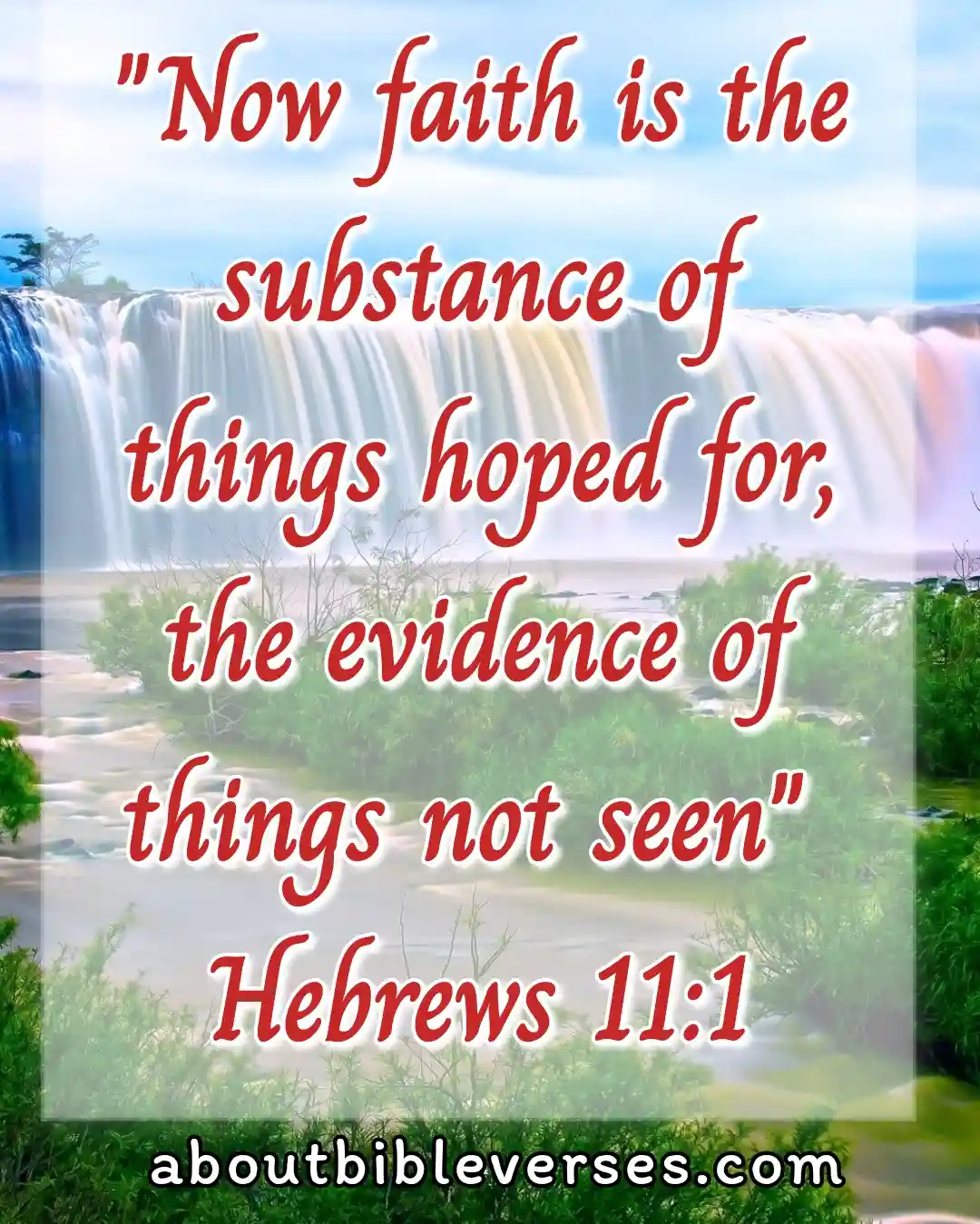 Hebrews 11:1(KJV)"Now faith is the substance of things hoped for, the evidence of things not seen"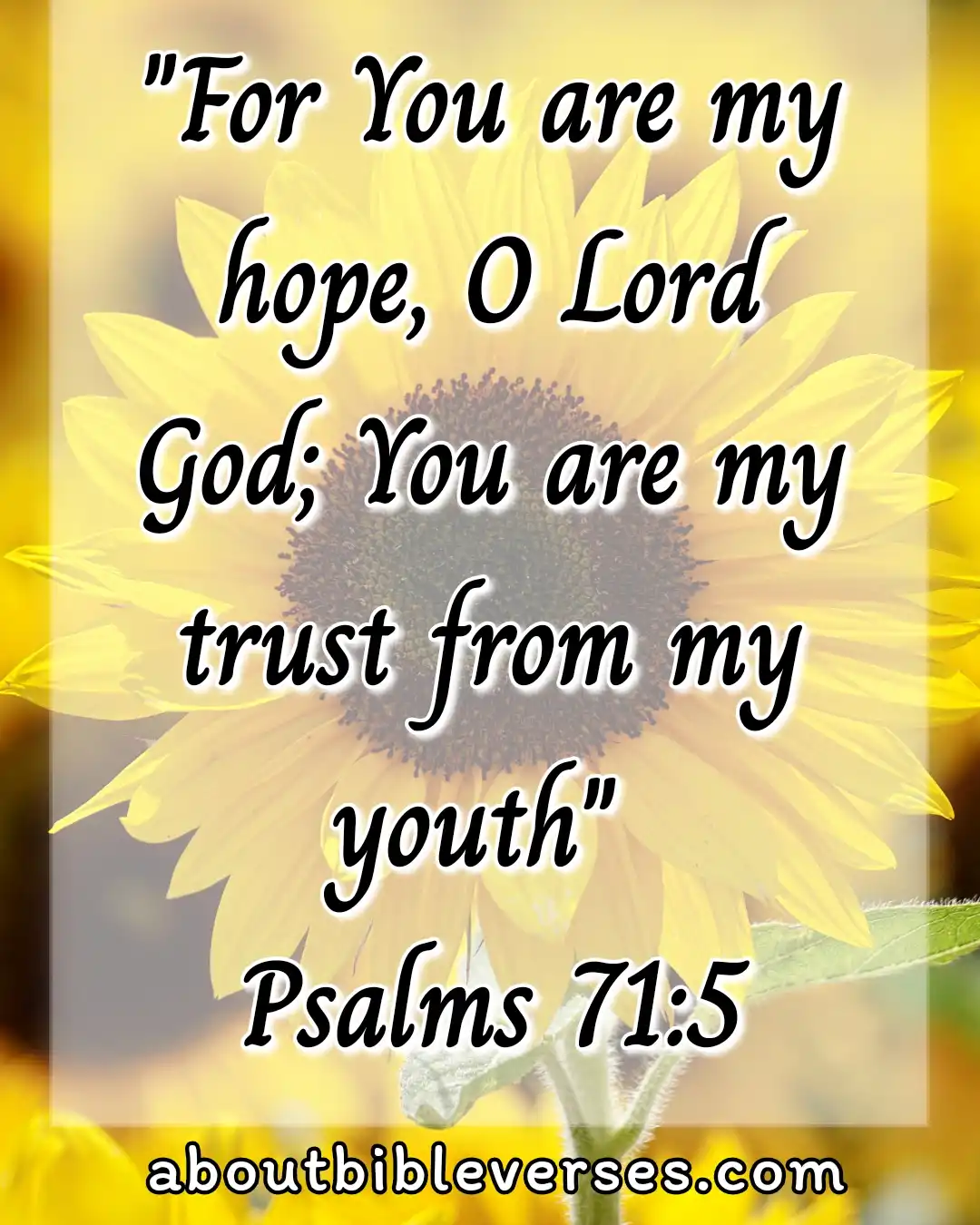 Psalm 71:5(KJV)"For thou art my hope, O Lord God: thou art my trust from my youth"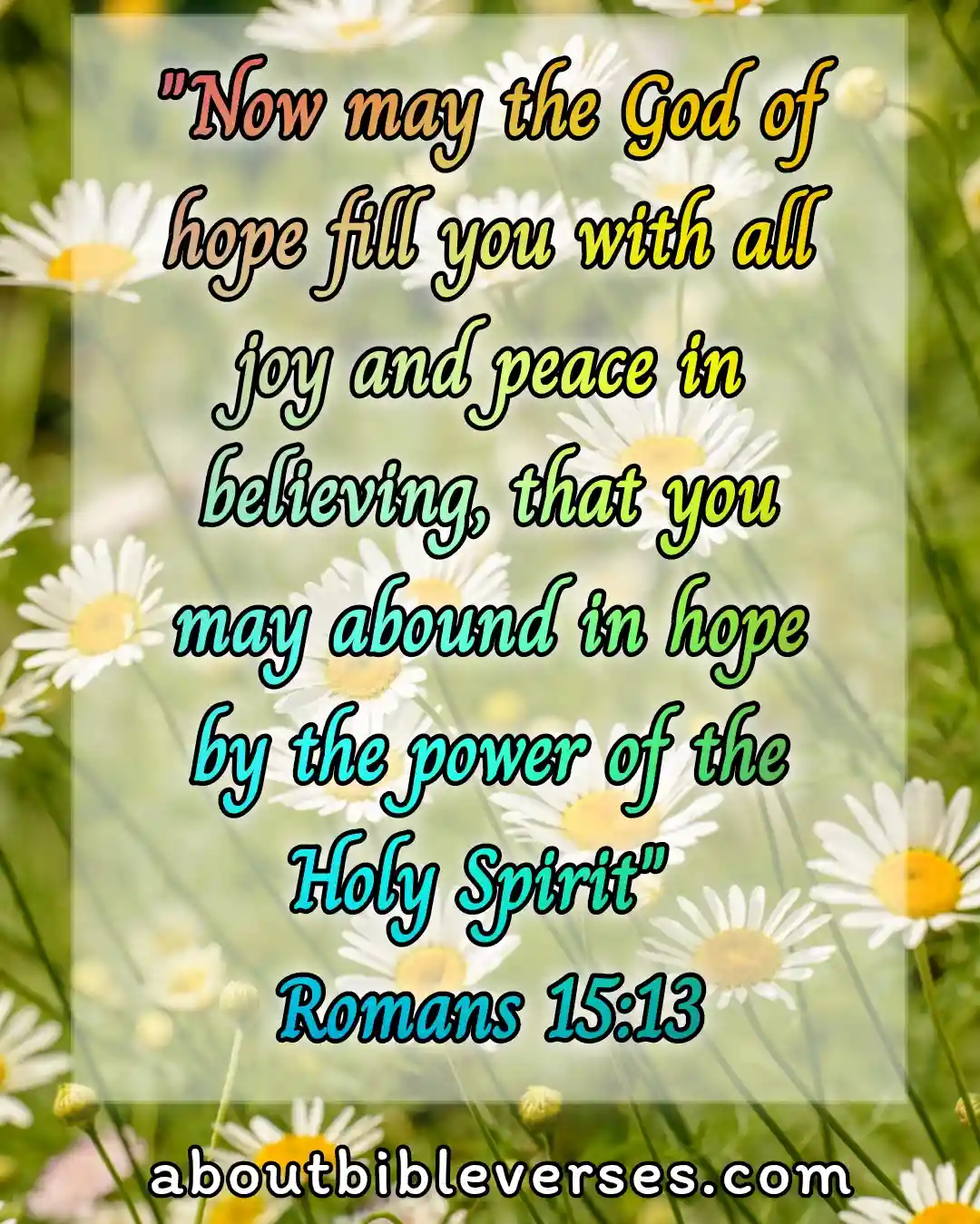 Romans 15:13(KJV)"Now the God of hope fill you with all joy and peace in believing, that ye may abound in hope, through the power of the Holy Ghost"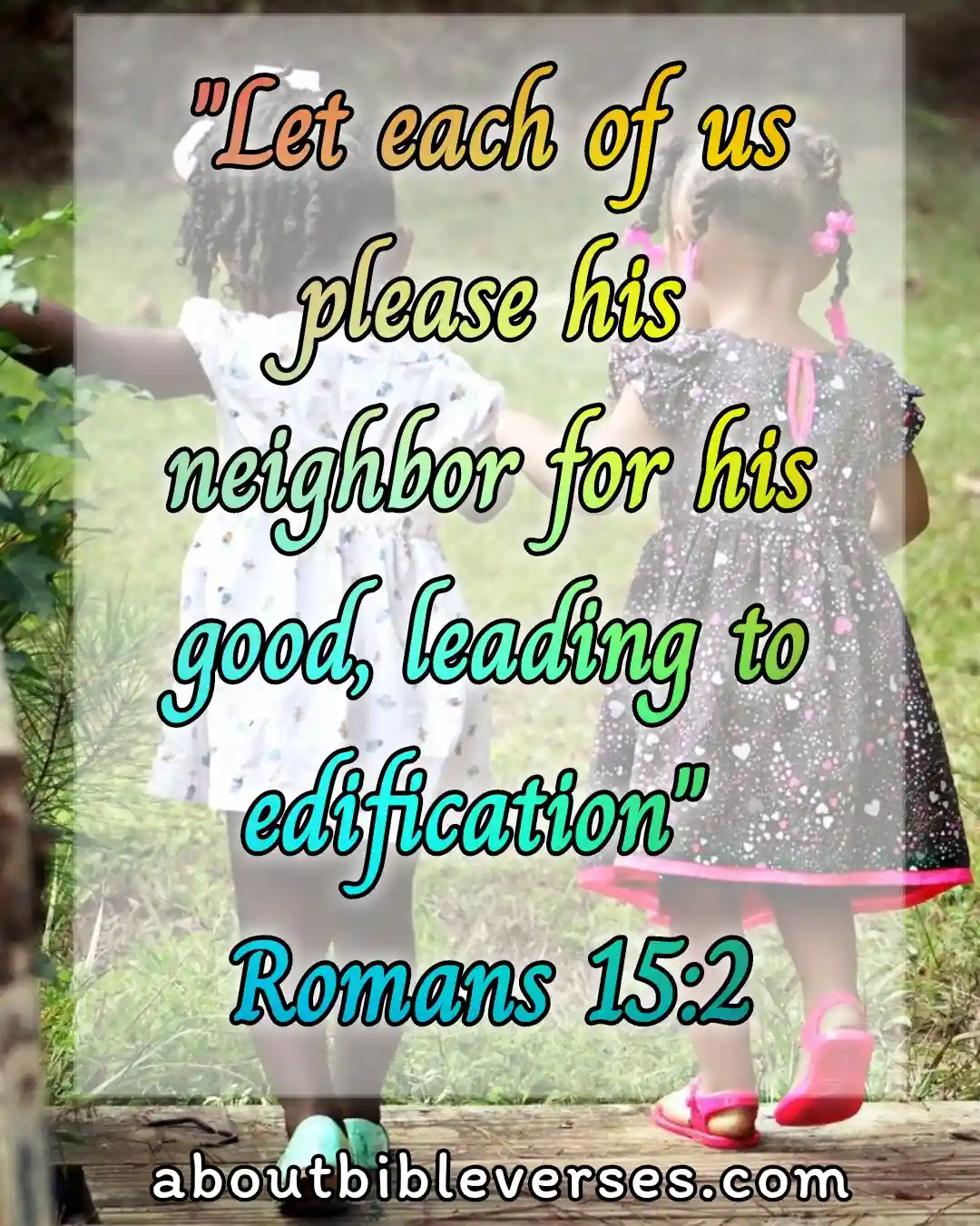 Romans 5:2(KJV)"By whom also we have access by faith into this grace wherein we stand, and rejoice in hope of the glory of God"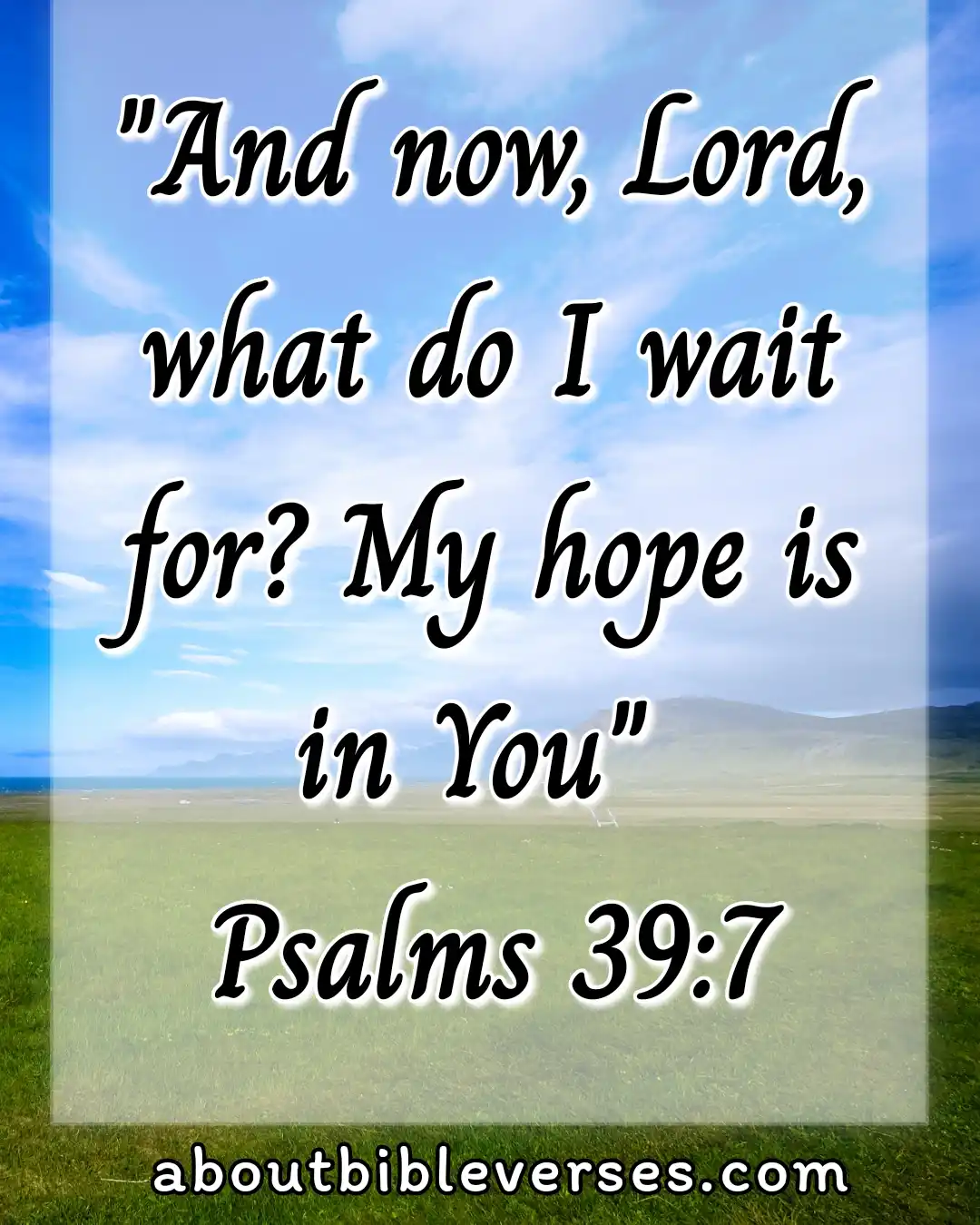 Psalm 39:7(KJV)"And now, Lord, what wait I for? my hope is in thee"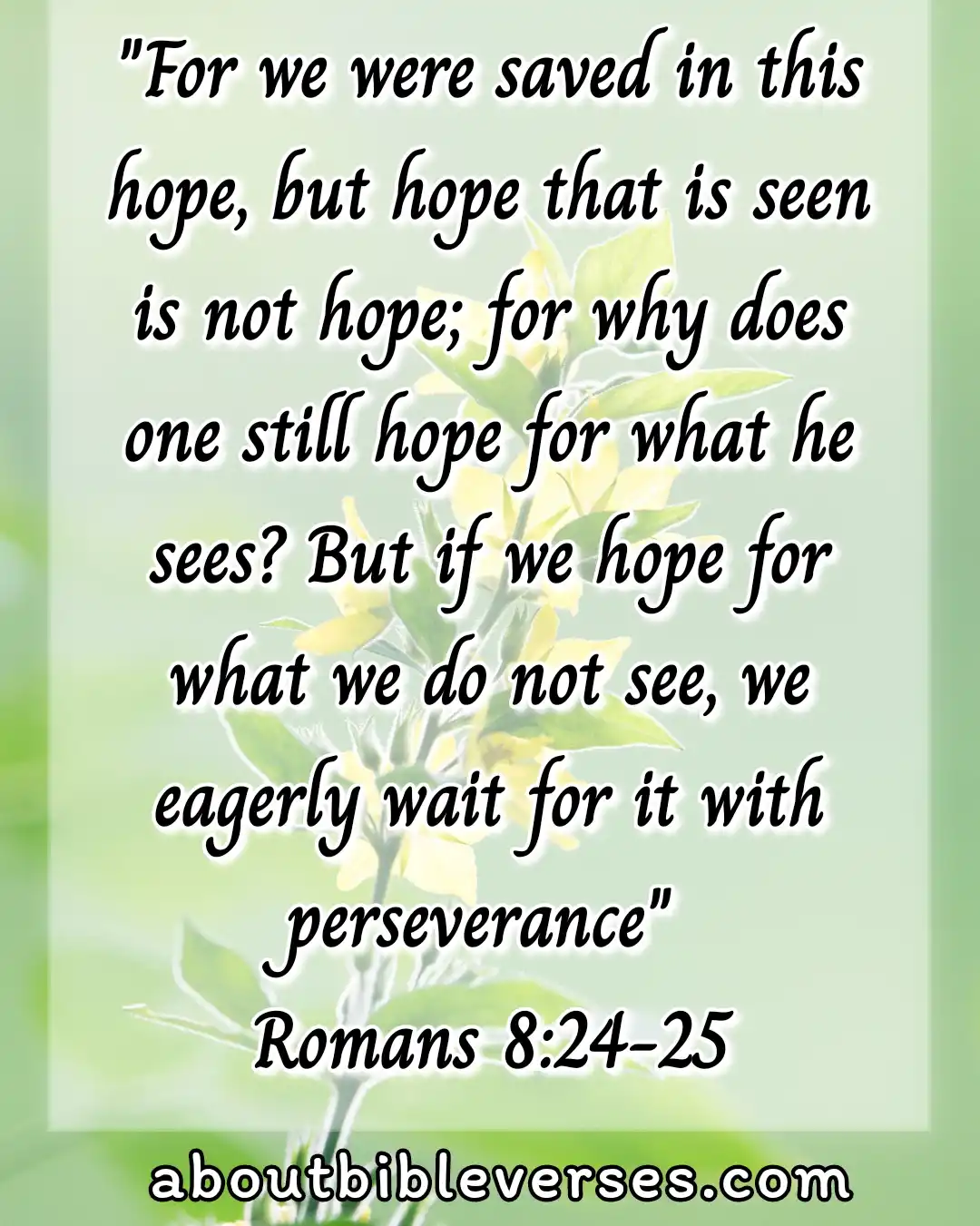 Romans 8:24-25(KJV) "For we are saved by hope: but hope that is seen is not hope: for what a man seeth, why doth he yet hope for? But if we hope for that we see not, then do we with patience wait for it"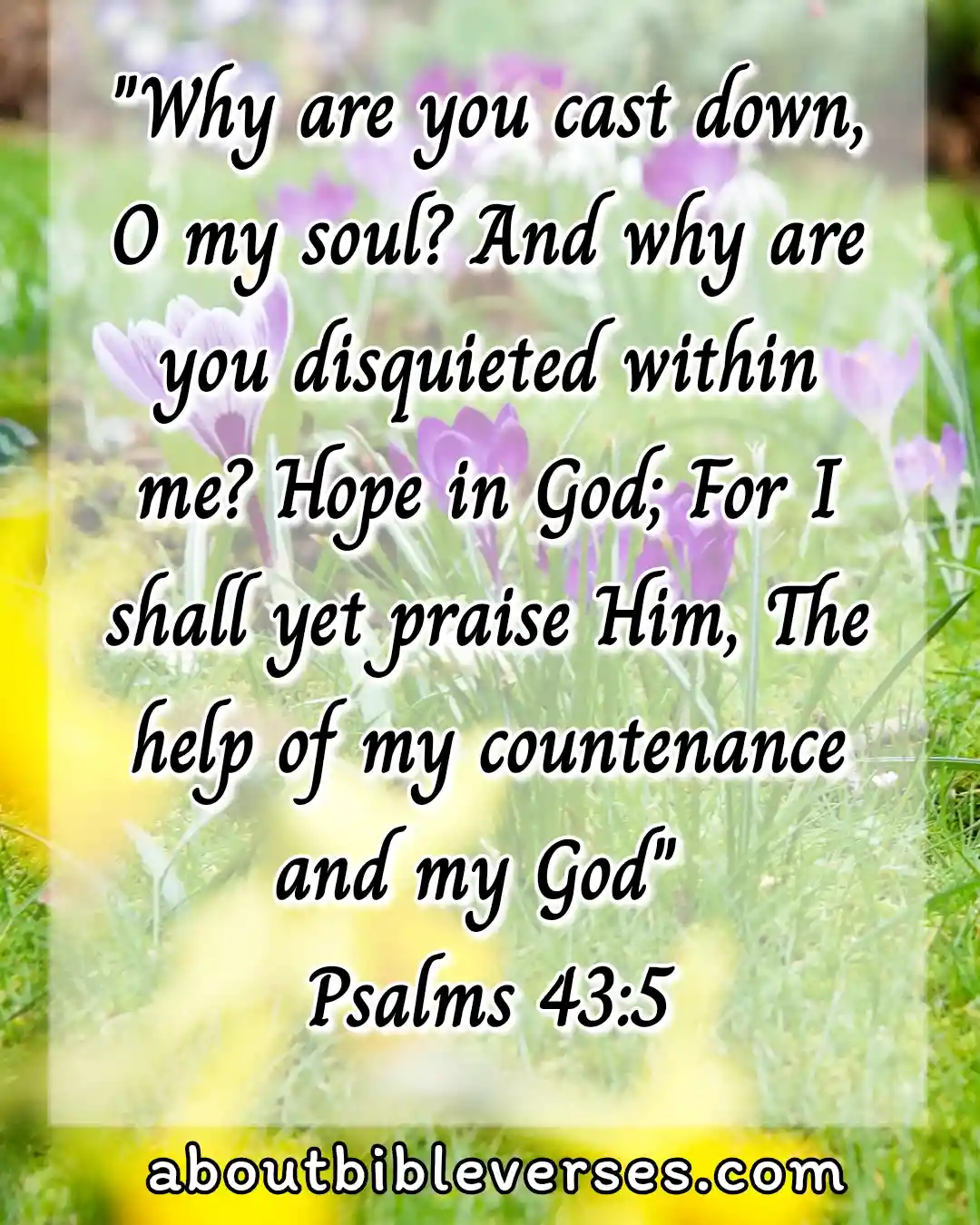 Psalm 43:5(KJV) "Why art thou cast down, O my soul? and why art thou disquieted within me? hope in God: for I shall yet praise him, who is the health of my countenance, and my God"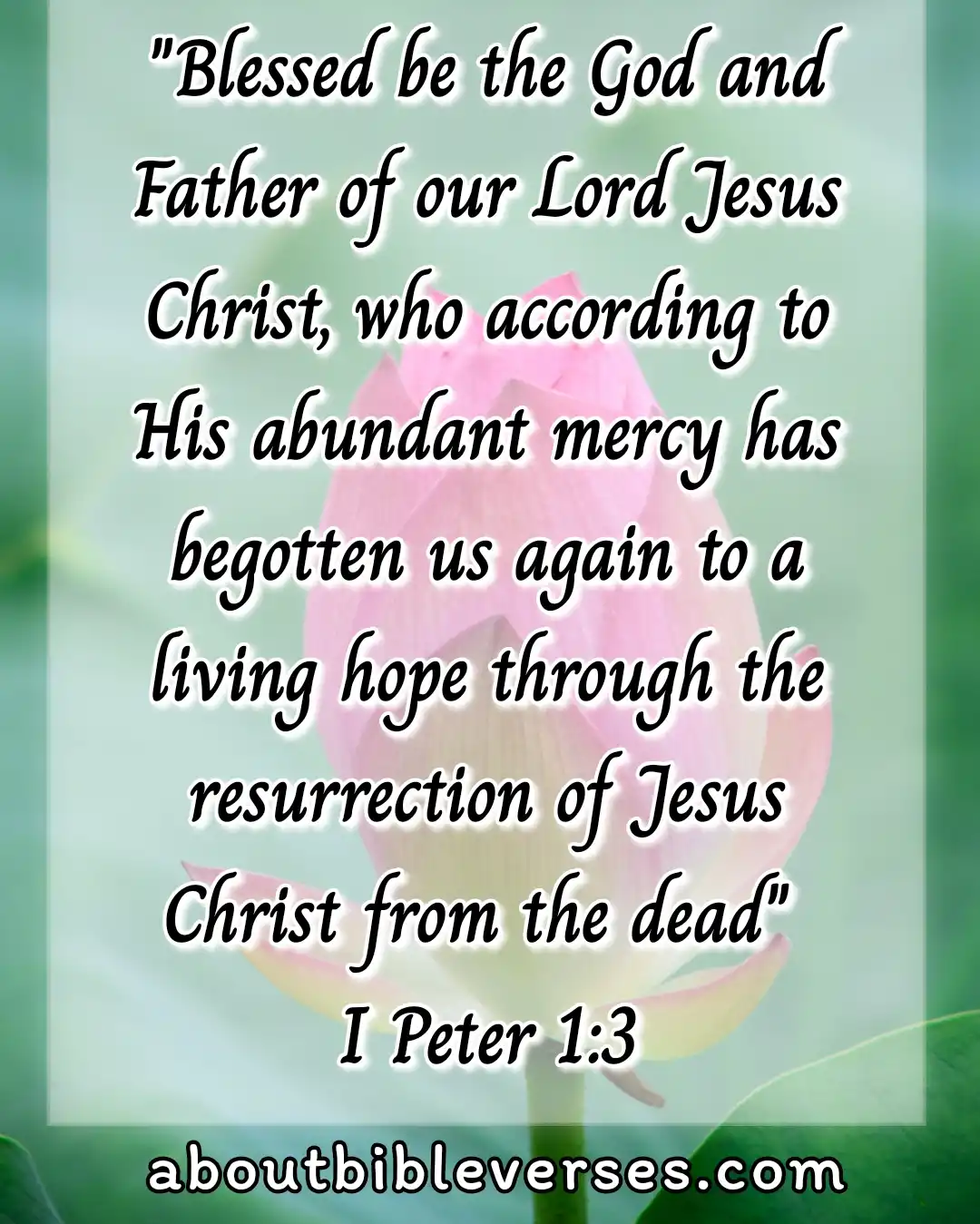 1 Peter 1:3(KJV)"Blessed be the God and Father of our Lord Jesus Christ, which according to his abundant mercy hath begotten us again unto a lively hope by the resurrection of Jesus Christ from the dead"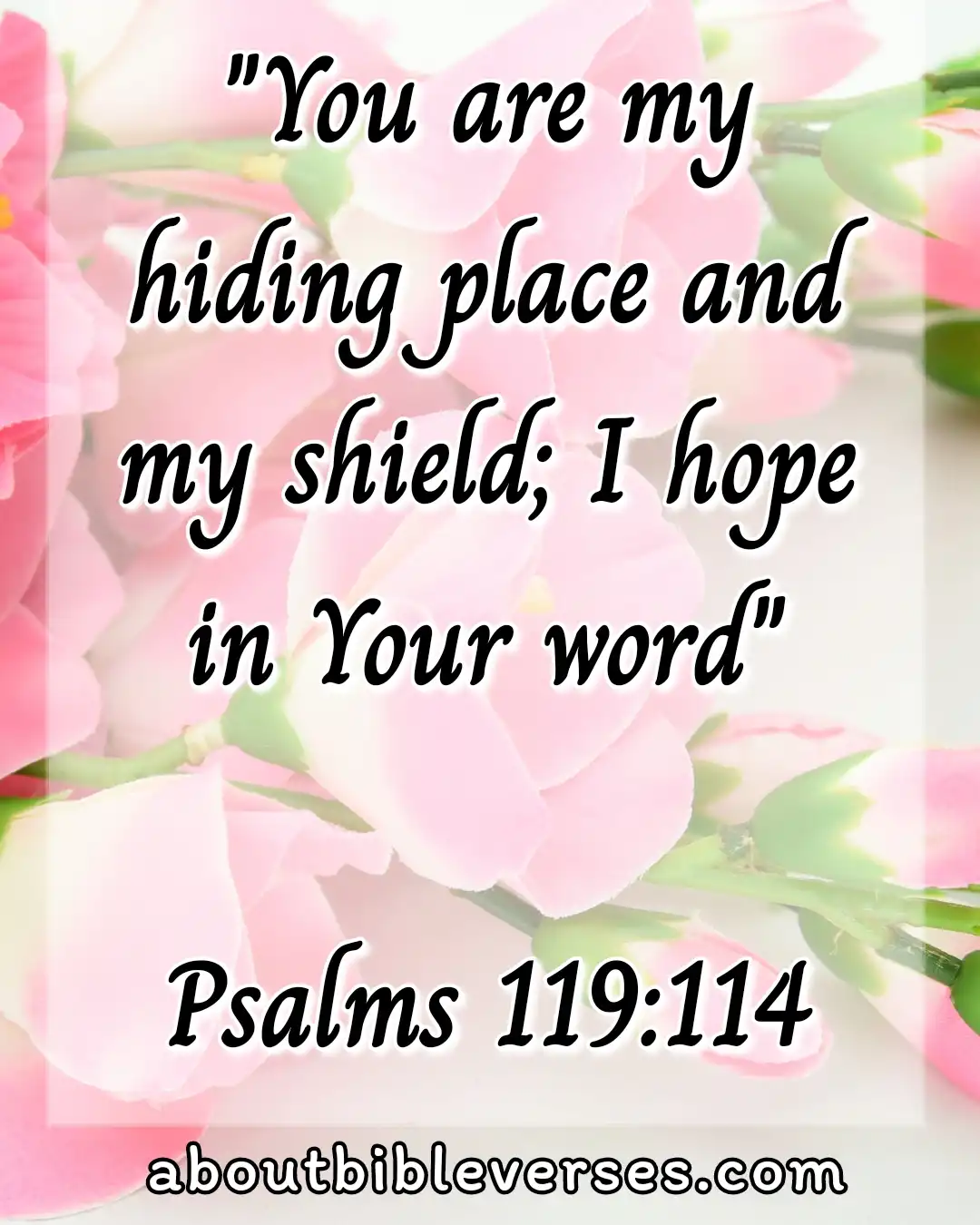 Psalm 119:114(KJV)"Thou art my hiding place and my shield: I hope in thy word"
Psalm 33:18(KJV)"Behold, the eye of the Lord is upon them that fear him, upon them that hope in his mercy"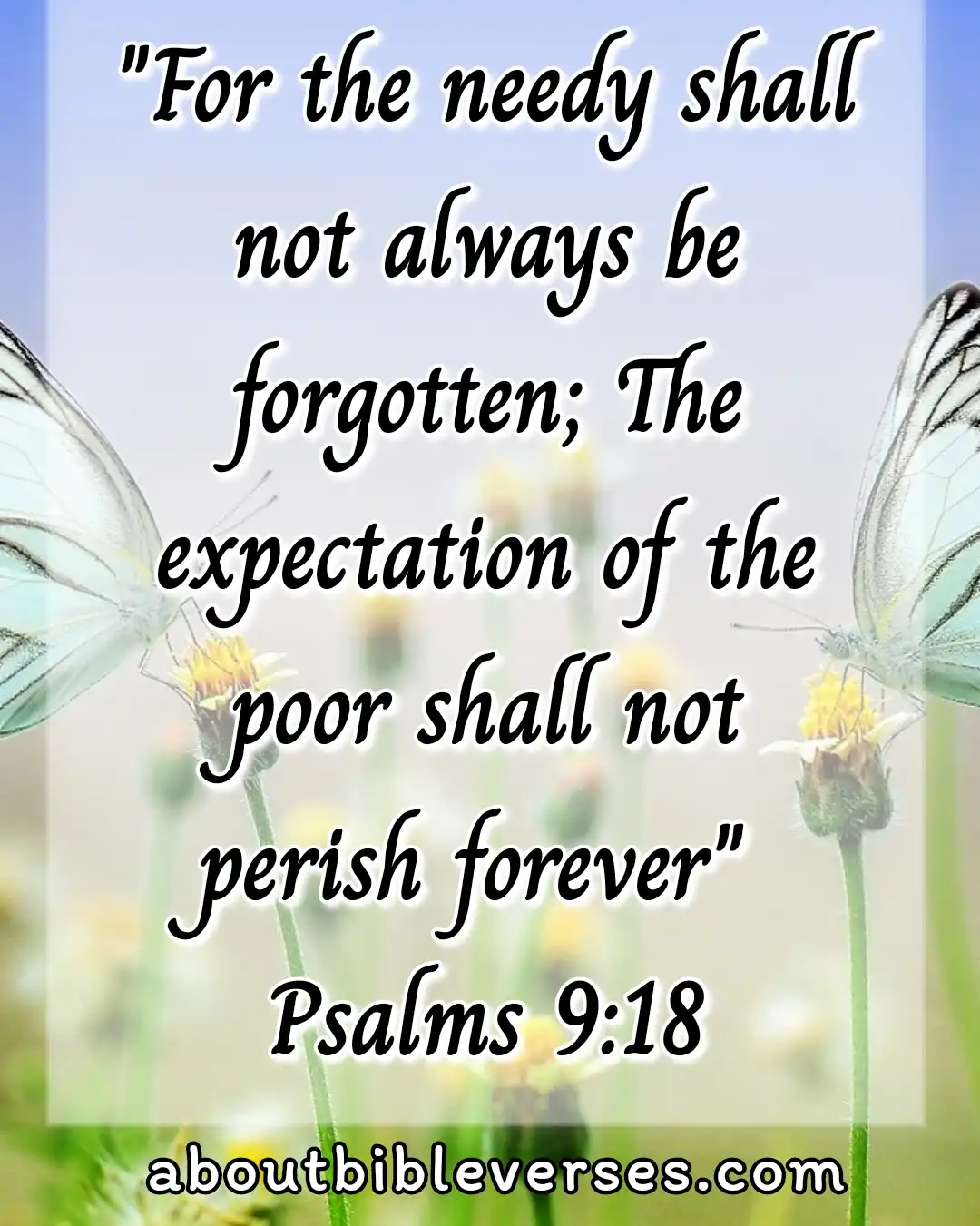 Psalm 9:18(KJV)"For the needy shall not always be forgotten: the expectation of the poor shall not perish forever"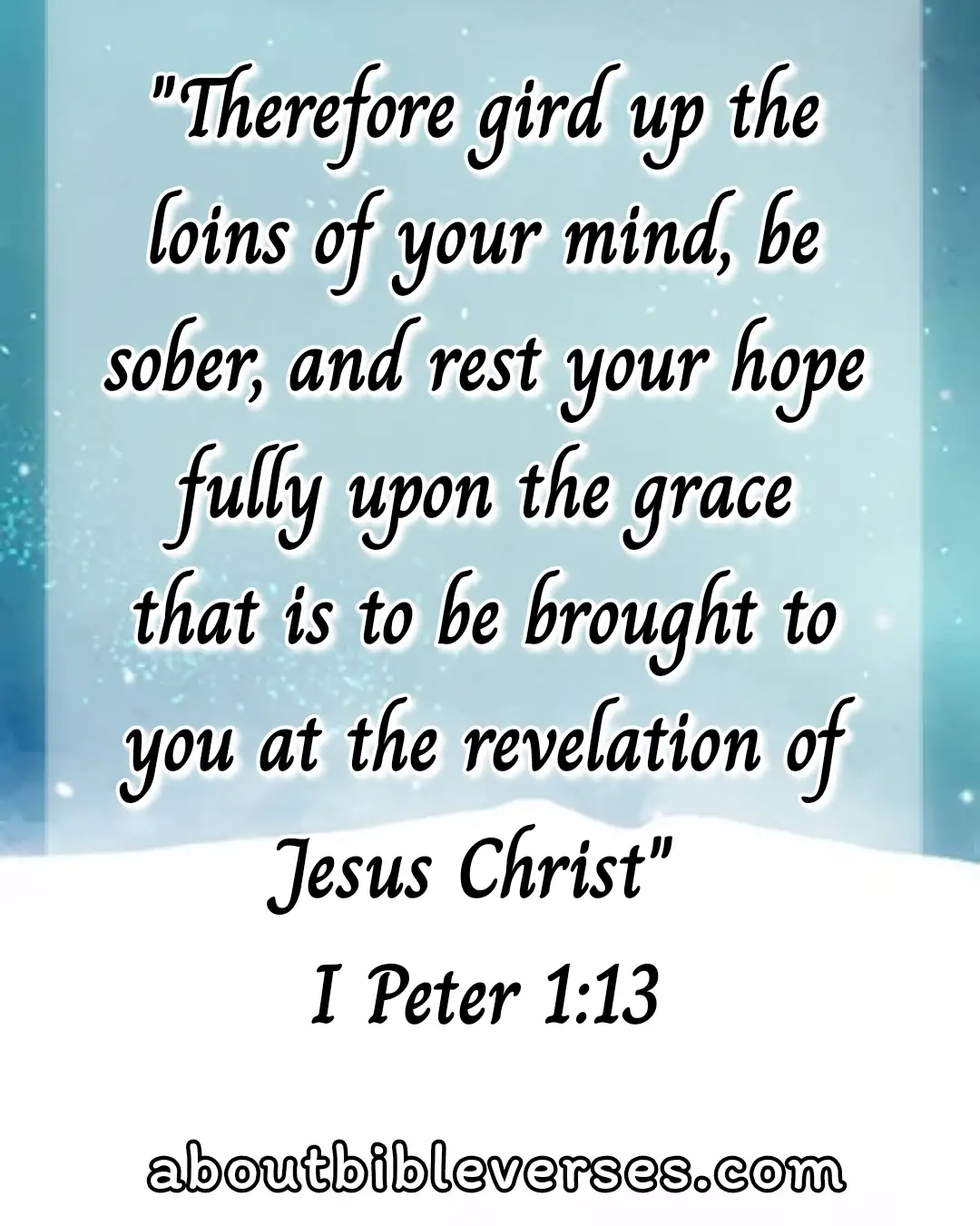 1 Peter 1:13(KJV) "Wherefore gird up the loins of your mind, be sober, and hope to the end for the grace that is to be brought unto you at the revelation of Jesus Christ"
Bible Verses About Hope In hard times
Every human on Earth goes through hard times. Now types of hard times can be different from person to person but hard times come to every person.
During a hard time some hope in money for help, some in humans for help but hoping in God is the best choice.
It is easy to hope for money or people during our hard times, even though we know that help from both is not guaranteed.
It is the tendency of human beings to hope upon God only when there is nowhere else hope is found. But God seeks for the people who chose to hope upon him alone in spite of any other available things of the world in the time of our hard time.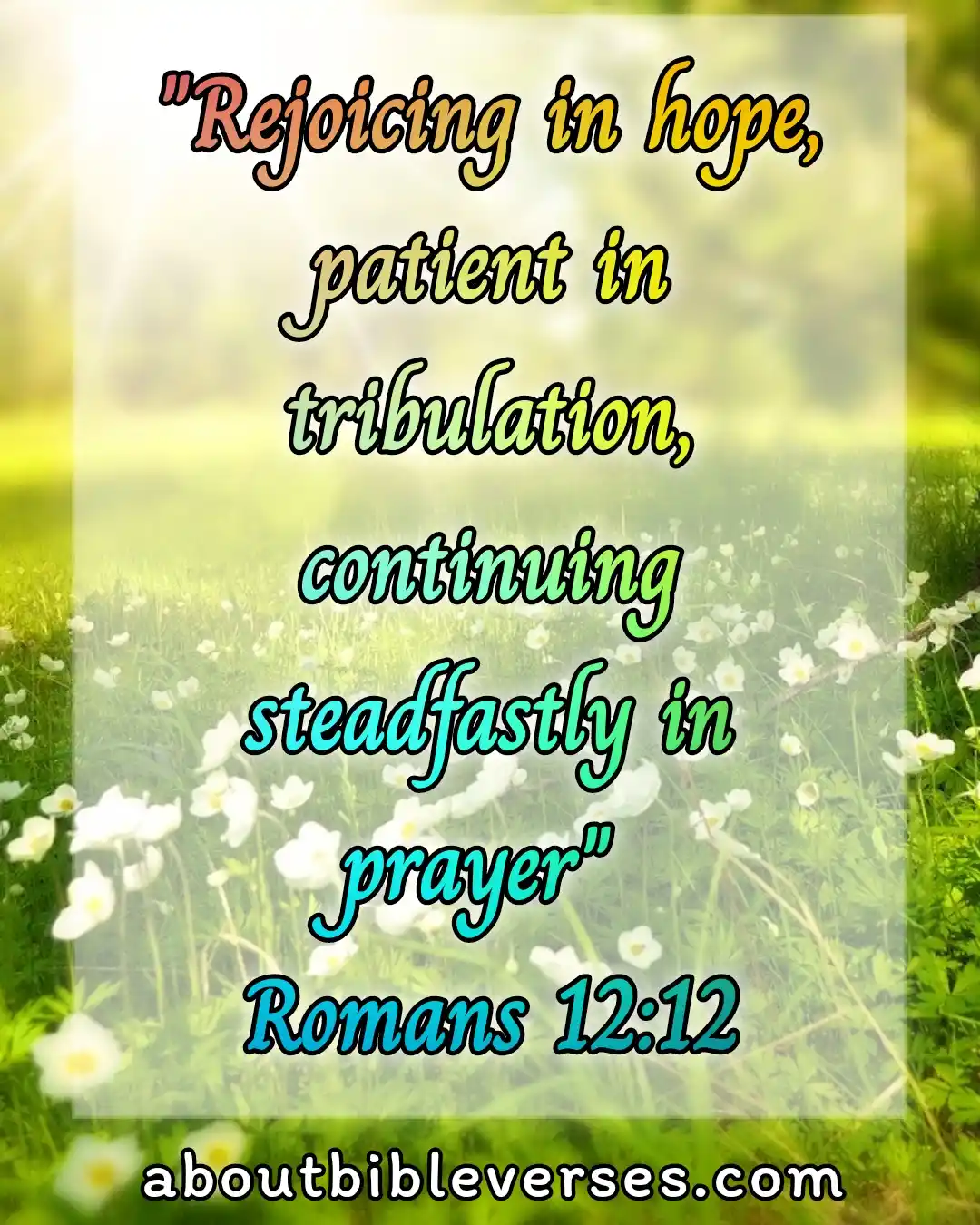 Romans 12:12(KJV)"Rejoicing in hope; patient in tribulation; continuing instant in prayer"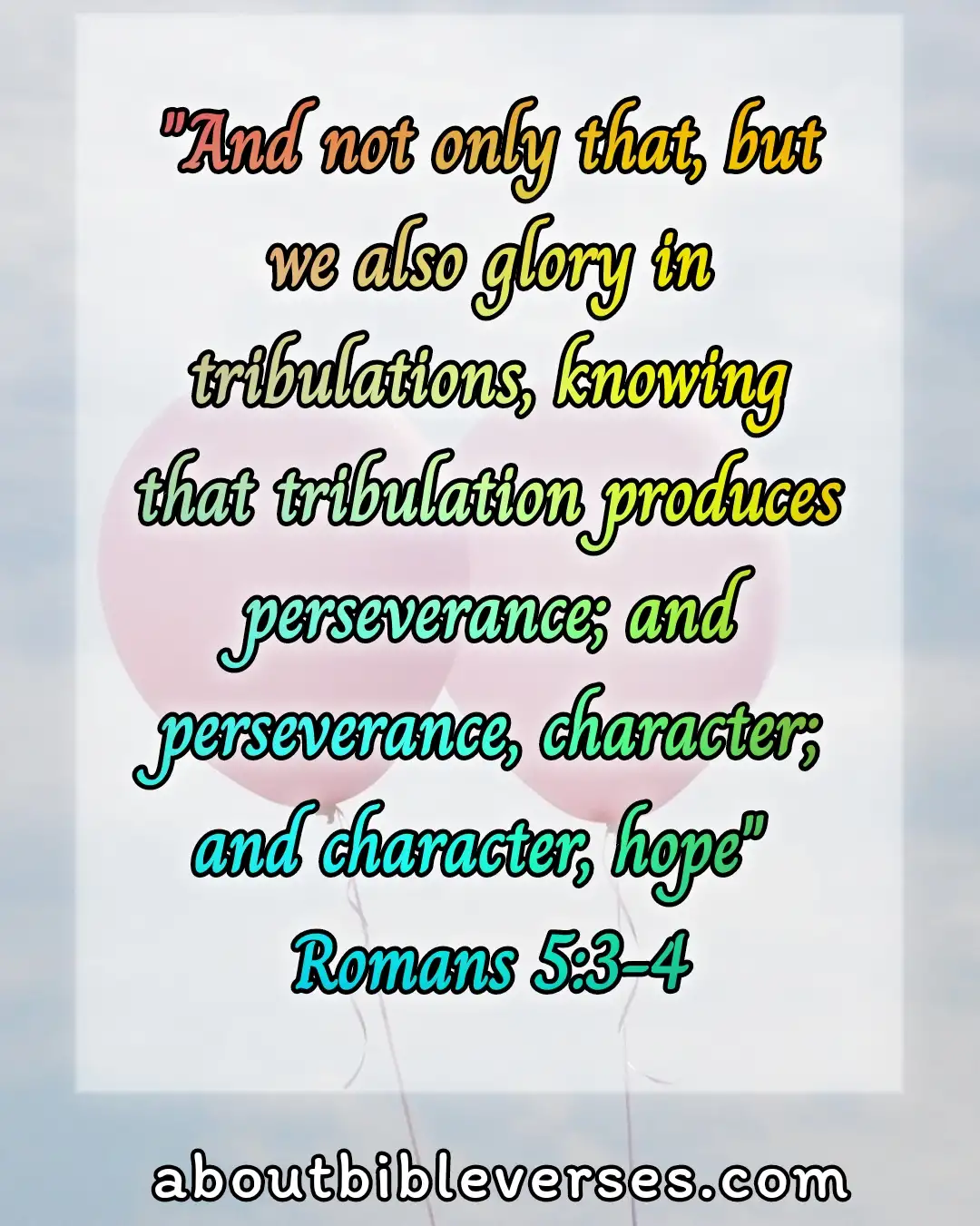 Romans 5:3-4(KJV)"And not only so, but we glory in tribulations also: knowing that tribulation worketh patience; And patience, experience; and experience, hope"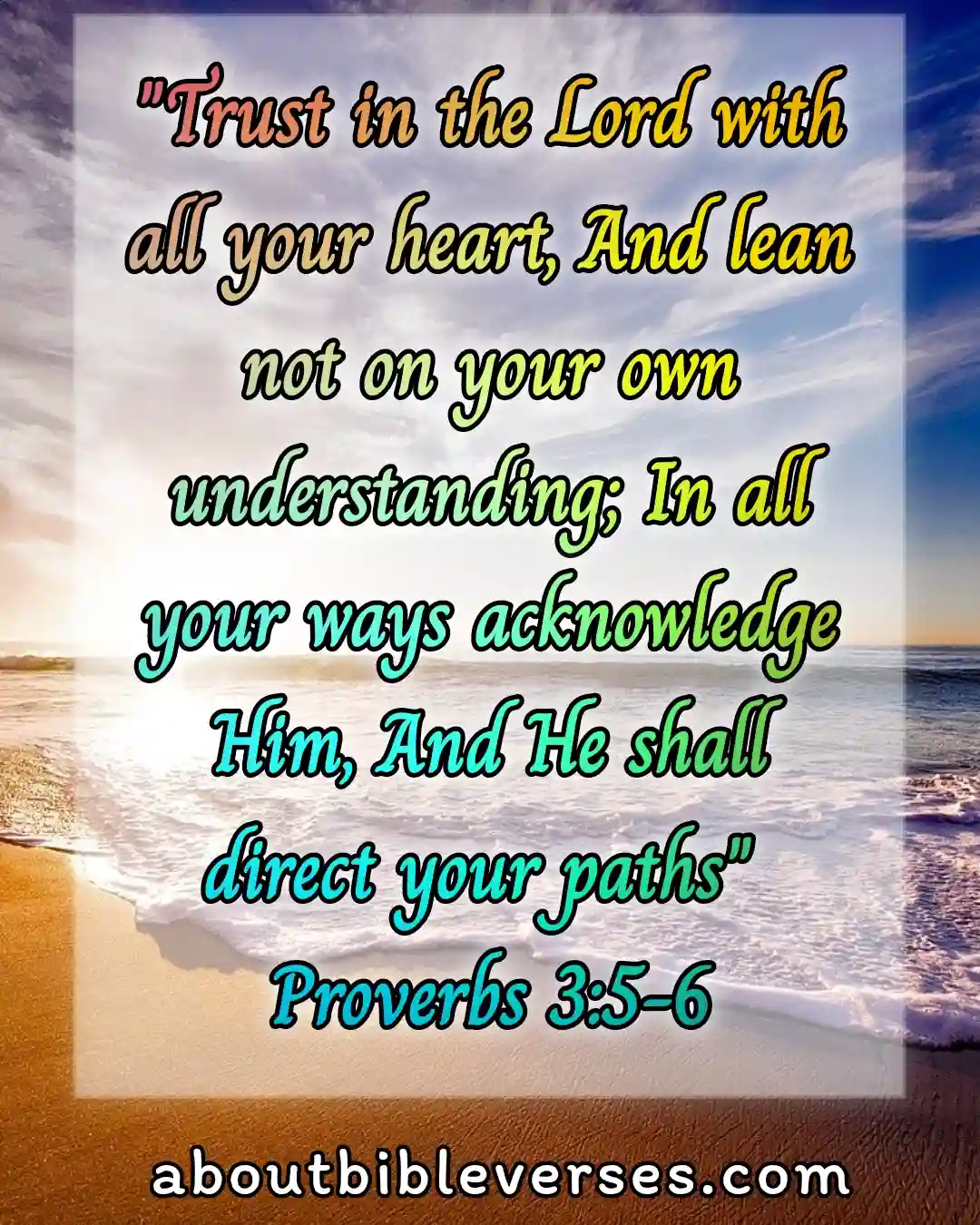 PROVERBS 3: 5-6(KJV)"Trust in the Lord with all thine heart; and lean not unto thine own understanding. In all thy ways acknowledge him, and he shall direct thy paths"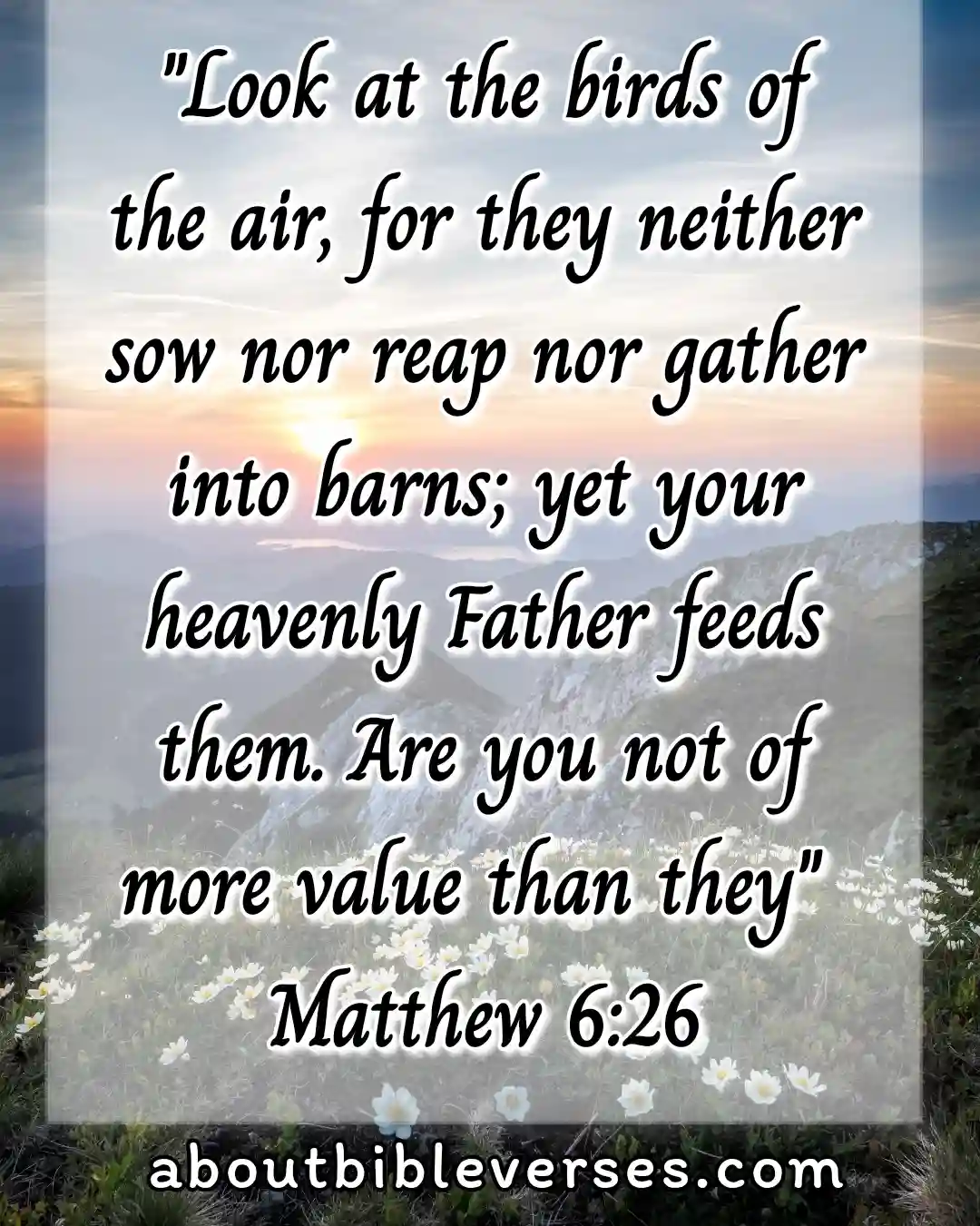 Matthew 6:26(KJV)"Behold the fowls of the air: for they sow not, neither do they reap, nor gather into barns; yet your heavenly Father feedeth them. Are ye not much better than they"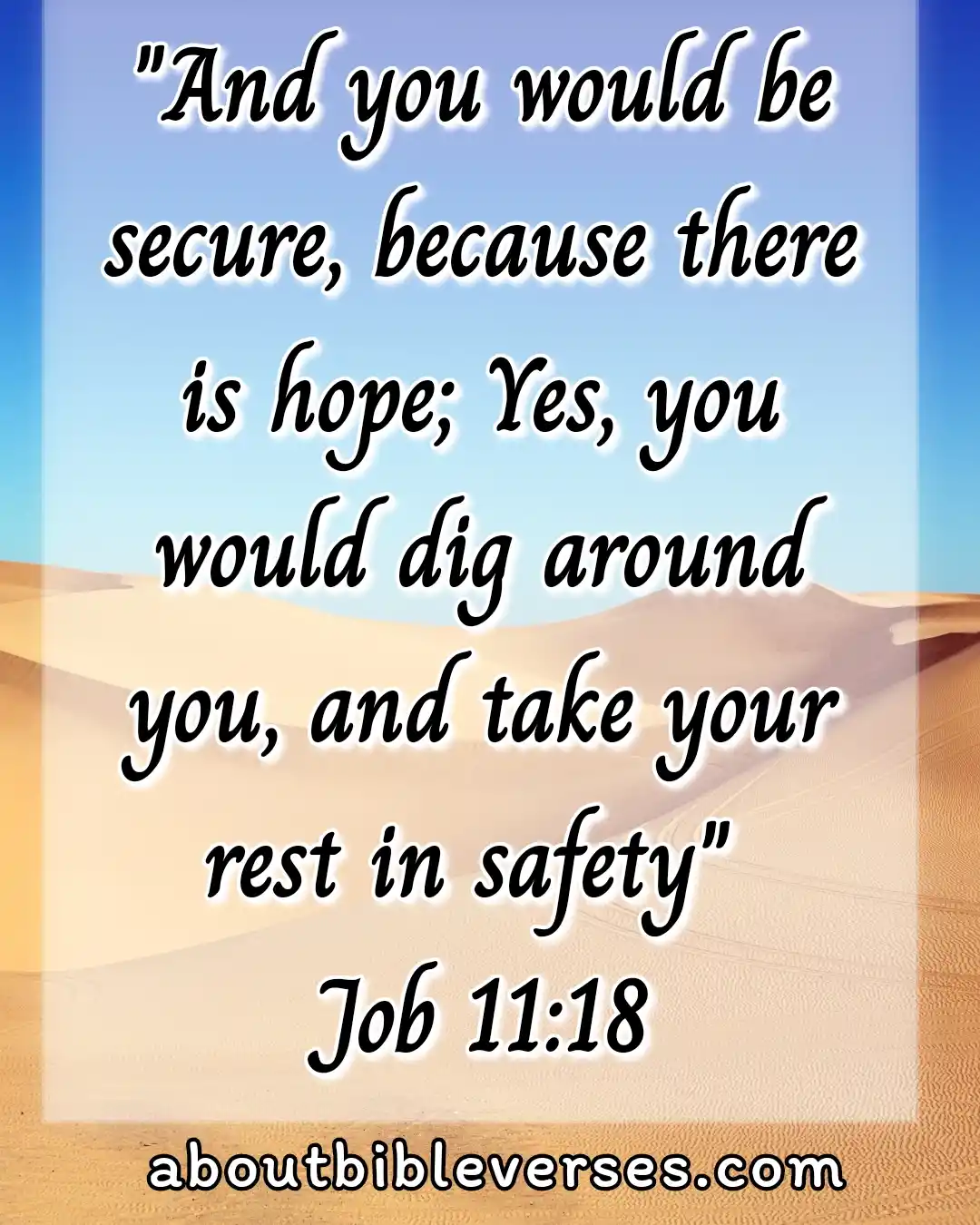 Job 11:18(KJV)"And thou shalt be secure, because there is hope; yea, thou shalt dig about thee, and thou shalt take thy rest in safety"
Bible Verses About Hope And Strength
It is true that hope brings strength to the weak. Hopelessness is a sickness that can steal the strength of the people and make them weaker every day.
The Bible says, But those who hope in the Lord will renew their strength. They will soar on wings like eagles; they will run and not grow weary, they will walk and not be faint. (Isaiah 40:31)
Hoping on the Lord renews our strength and makes us soar on high with new strength. Hoping for the Lord does not make us weary and faint, rather renew our strength like eagles to spread our wings on the trouble and see the providence of God. So, this is the promise of God that he will renew our strength if we hope upon him.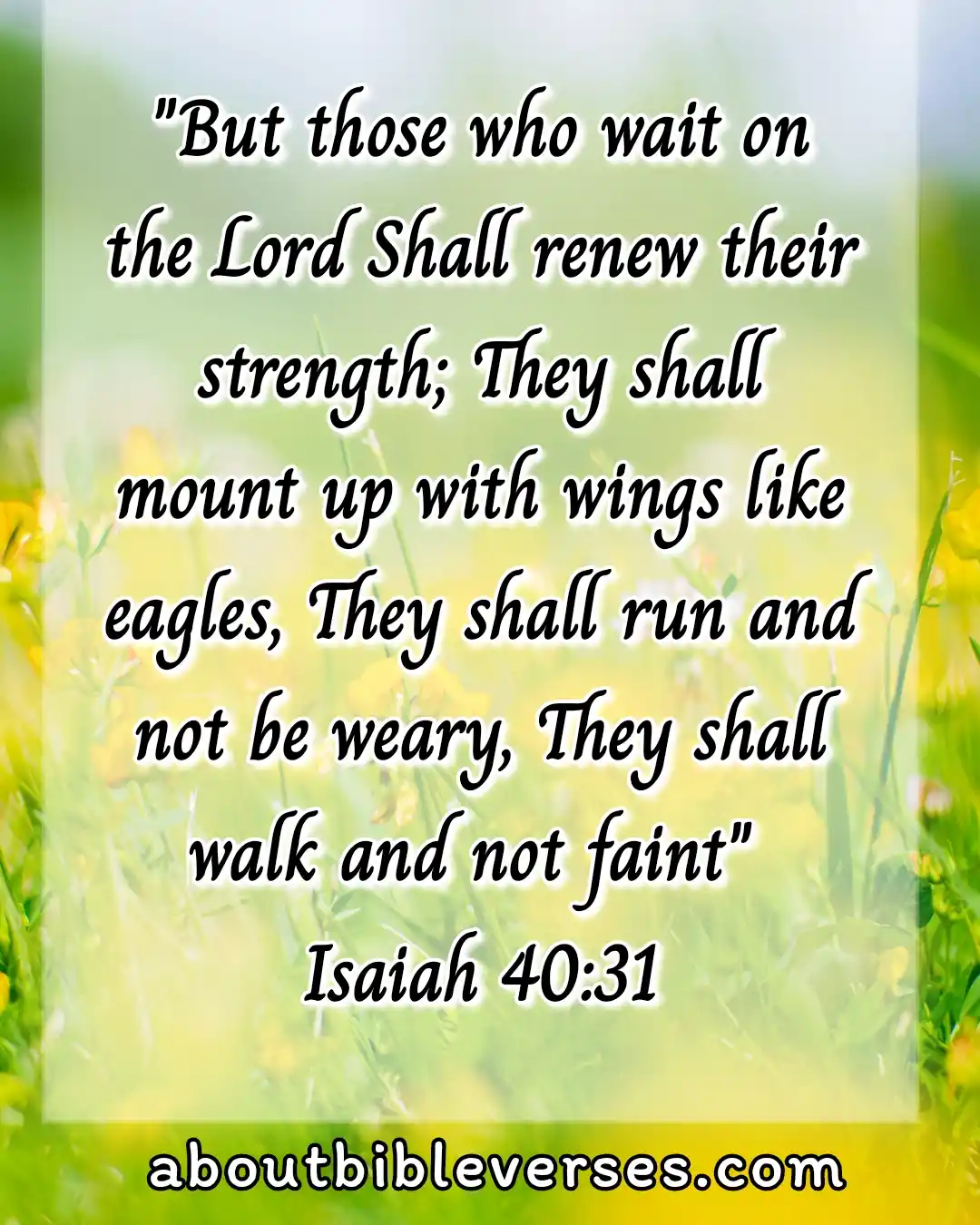 Isaiah 40:31(KJV)"But they that wait upon the Lord shall renew their strength; they shall mount up with wings as eagles; they shall run, and not be weary; and they shall walk, and not faint"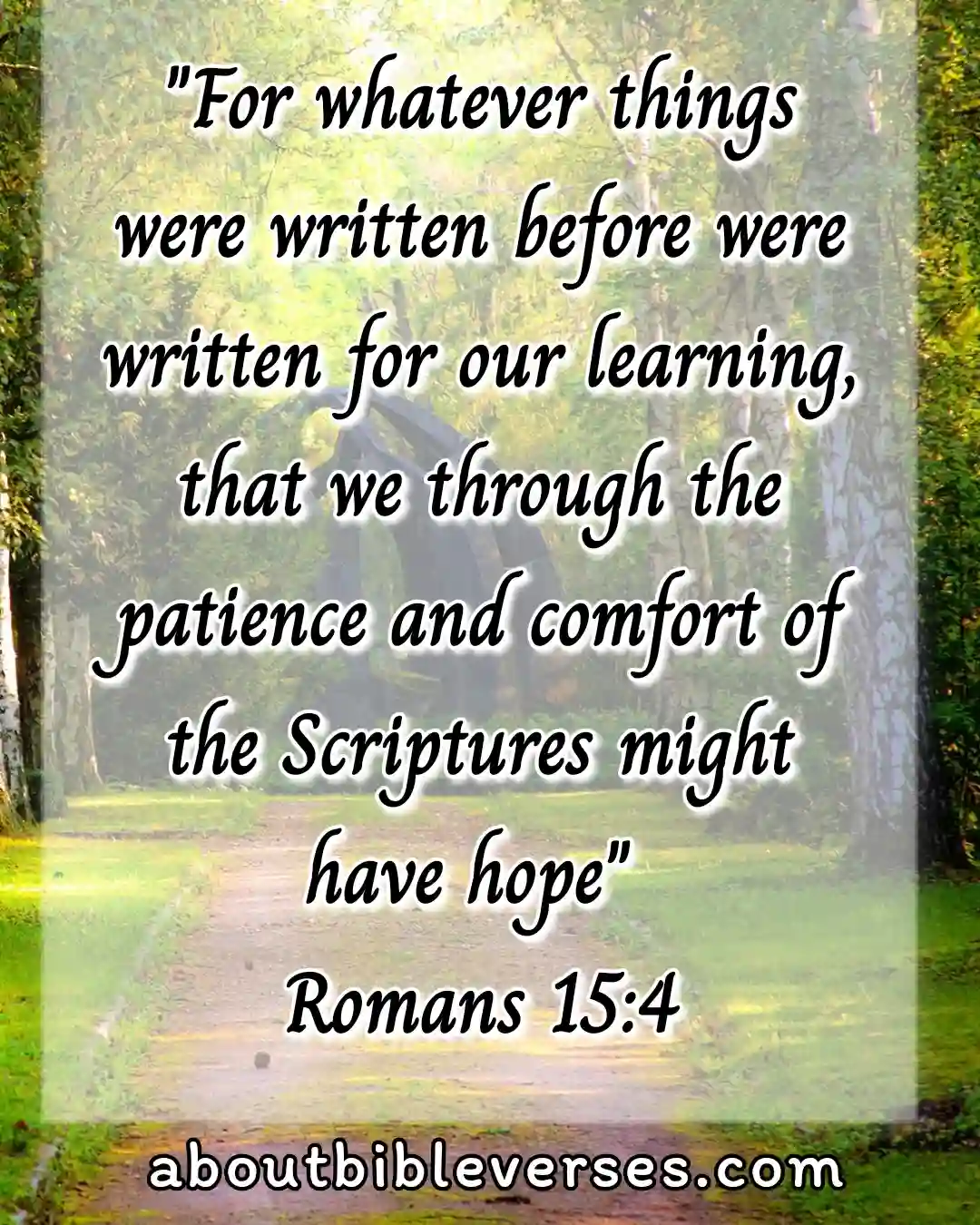 Romans 15:4(KJV) "For whatsoever things were written aforetime were written for our learning, that we through patience and comfort of the scriptures might have hope"
Bible Verses About Hope And Love
The Bible says that God delights in those who hope in the unfailing love of God. Love brings hope in human life as every human being seeks love and care.
As a child finds hope under the love of his mother in the same way we all can find real hope only in the unfailing love of God.
Love of money can give us very temporary and deceiving hope that evaporates soon but hoping upon the love of God is permanent and never-ending.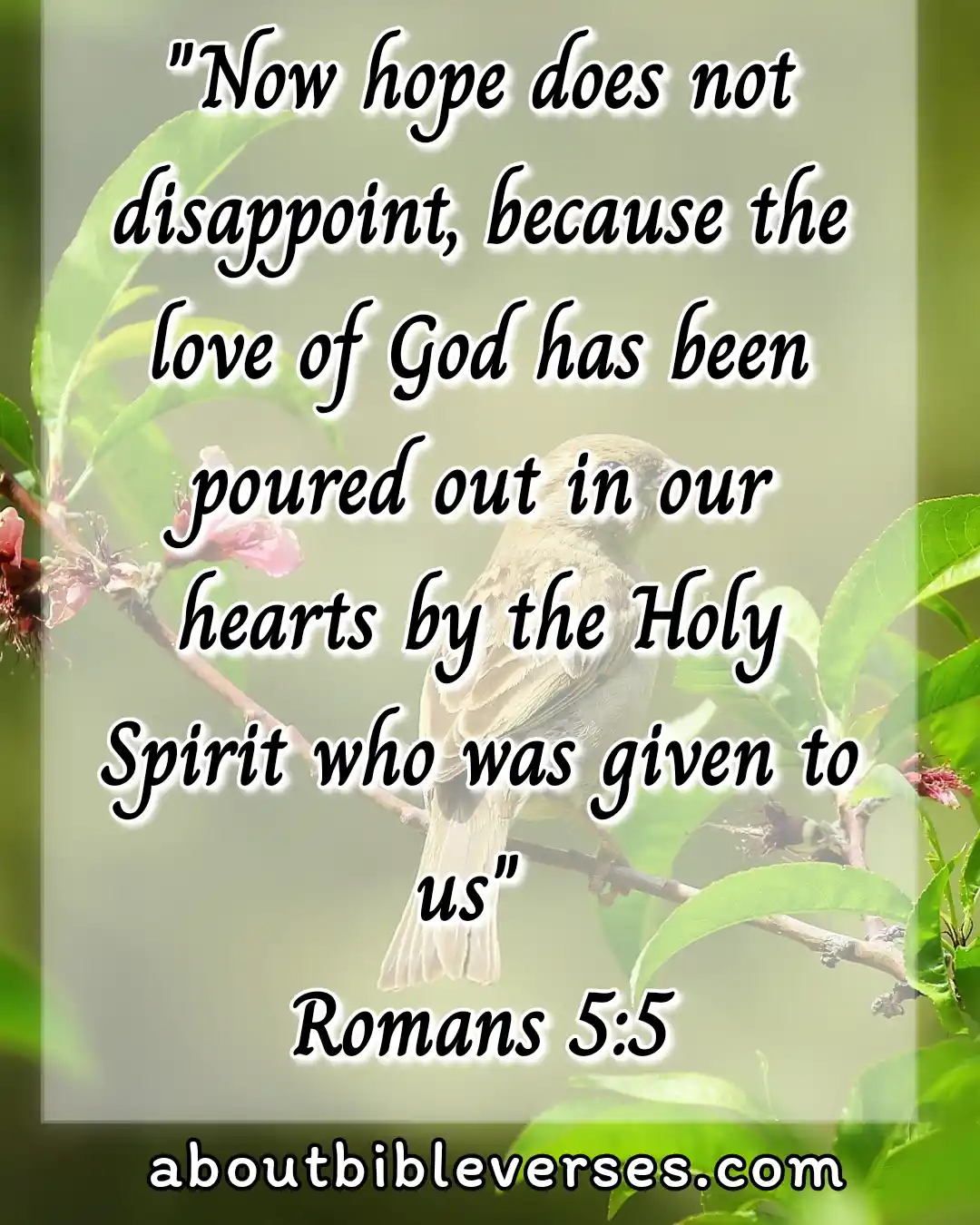 Romans 5:5(KJV)"And hope maketh not ashamed; because the love of God is shed abroad in our hearts by the Holy Ghost which is given unto us"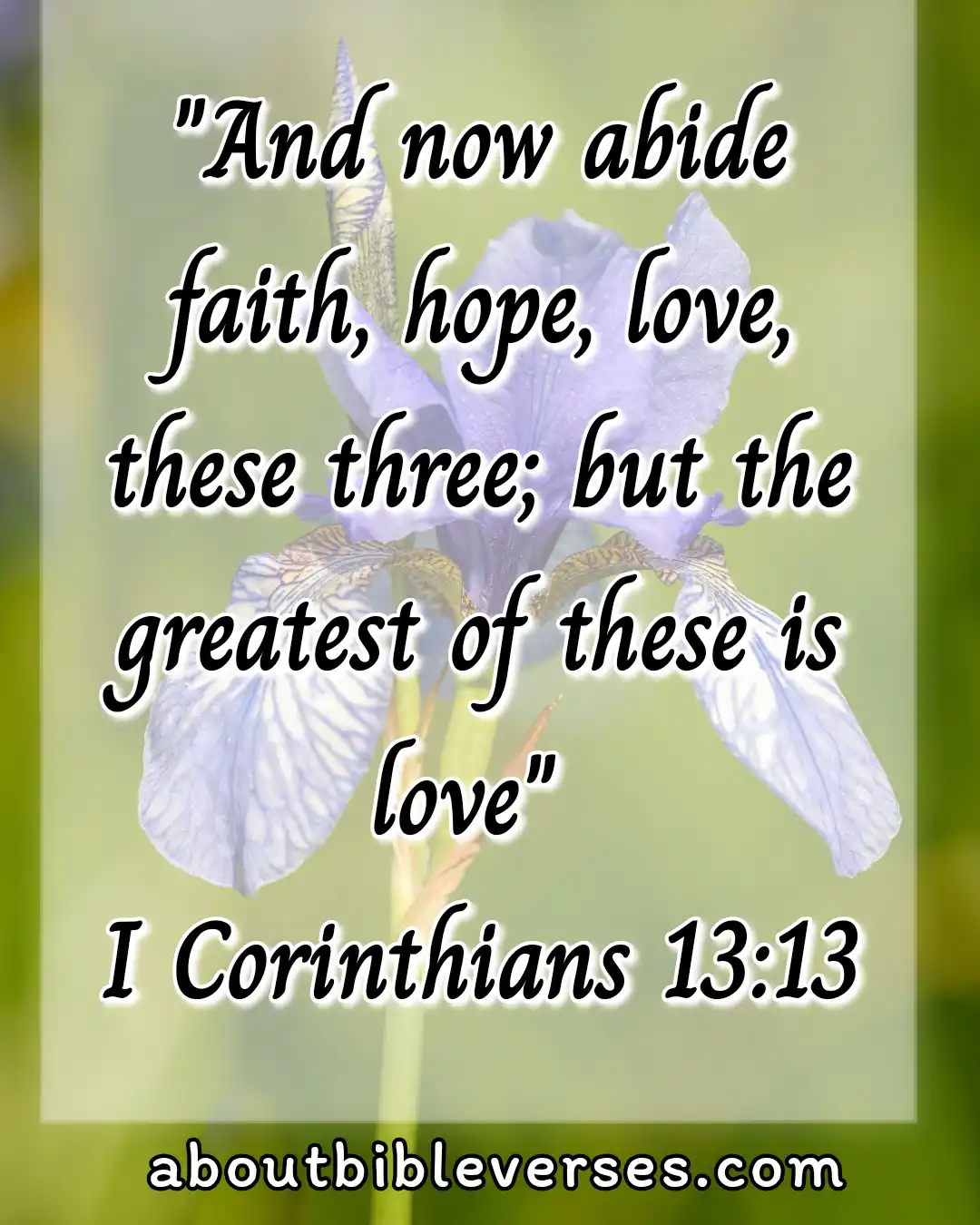 1 Corinthians 13:13(KJV)"And now abideth faith, hope, charity, these three; but the greatest of these is charity"
Bible Verses About Hope And Encouragement
Encouragement brings hope to the life of people. It is true that everyone needs encouragement in almost every part of life.
When we see a race competition, people encourage the person by cheering up and this encouragement produces a hope of winning in the mind of the participant.
The Word of God is the best encouragement for our physical and spiritual life. This encouragement that we get from the Word of God brings hope to our life.
So, reading the Bible regularly with a believing heart brings encouragement and as a result, hope in our lives.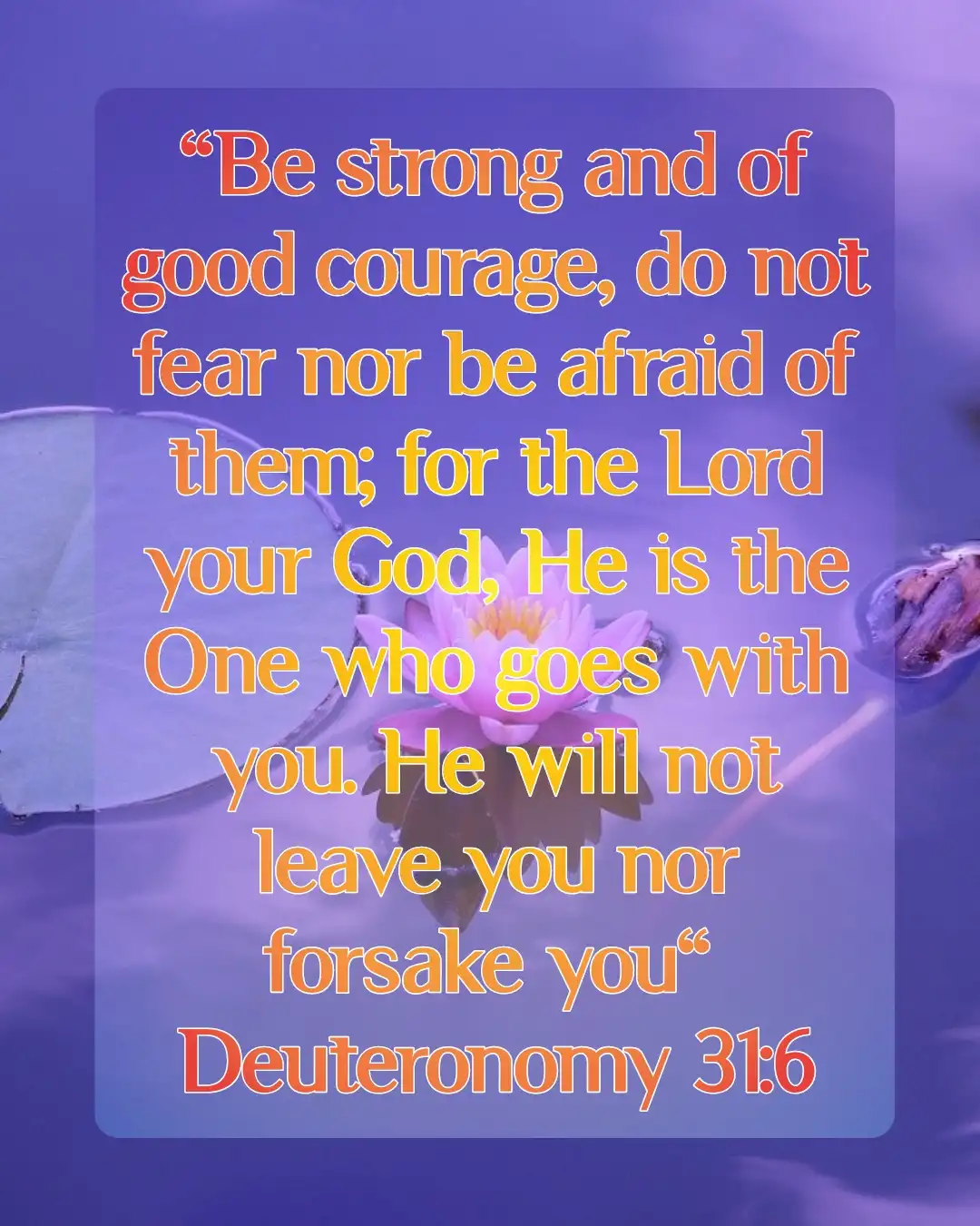 Deuteronomy 31:6(KJV)"Be strong and of a good courage, fear not, nor be afraid of them: for the Lord thy God, he it is that doth go with thee; he will not fail thee, nor forsake thee"
Hebrews 6:18(KJV)"That by two immutable things, in which it was impossible for God to lie, we might have a strong consolation, who have fled for refuge to lay hold upon the hope set before us"
Bible Verses About Hope And Healing
The world is full of sickness, I don't mean that sickness is only about physical, it can also be about spiritual. Spiritual sickness is much more destructive than physical.
What do I mean by spiritual sickness, it is a life with sin which is more dangerous than even cancer, because cancer can not take a person to hell but sin can.
Now, this sickness of sin must be healed in order to be restored by the hope that comes from God.
This healing can only take place by repenting and turning away from sin, accepting Jesus Christ as our personal savior, and receiving forgiveness from him.
Once our body and spirit are healed we can enjoy the real life of hope, God intended us to enjoy it.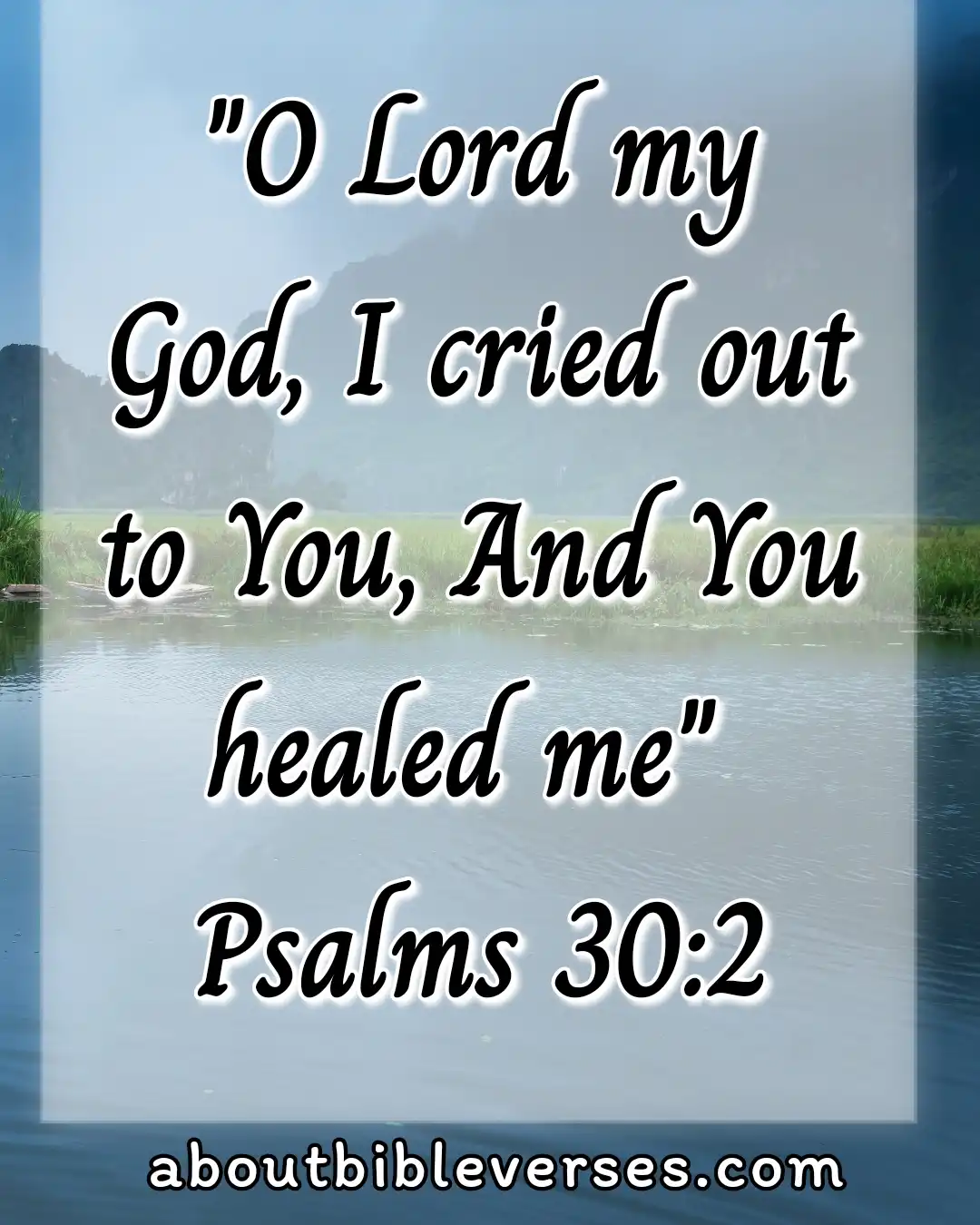 Psalm 30:2(KJV)"O Lord my God, I cried unto thee, and thou hast healed me"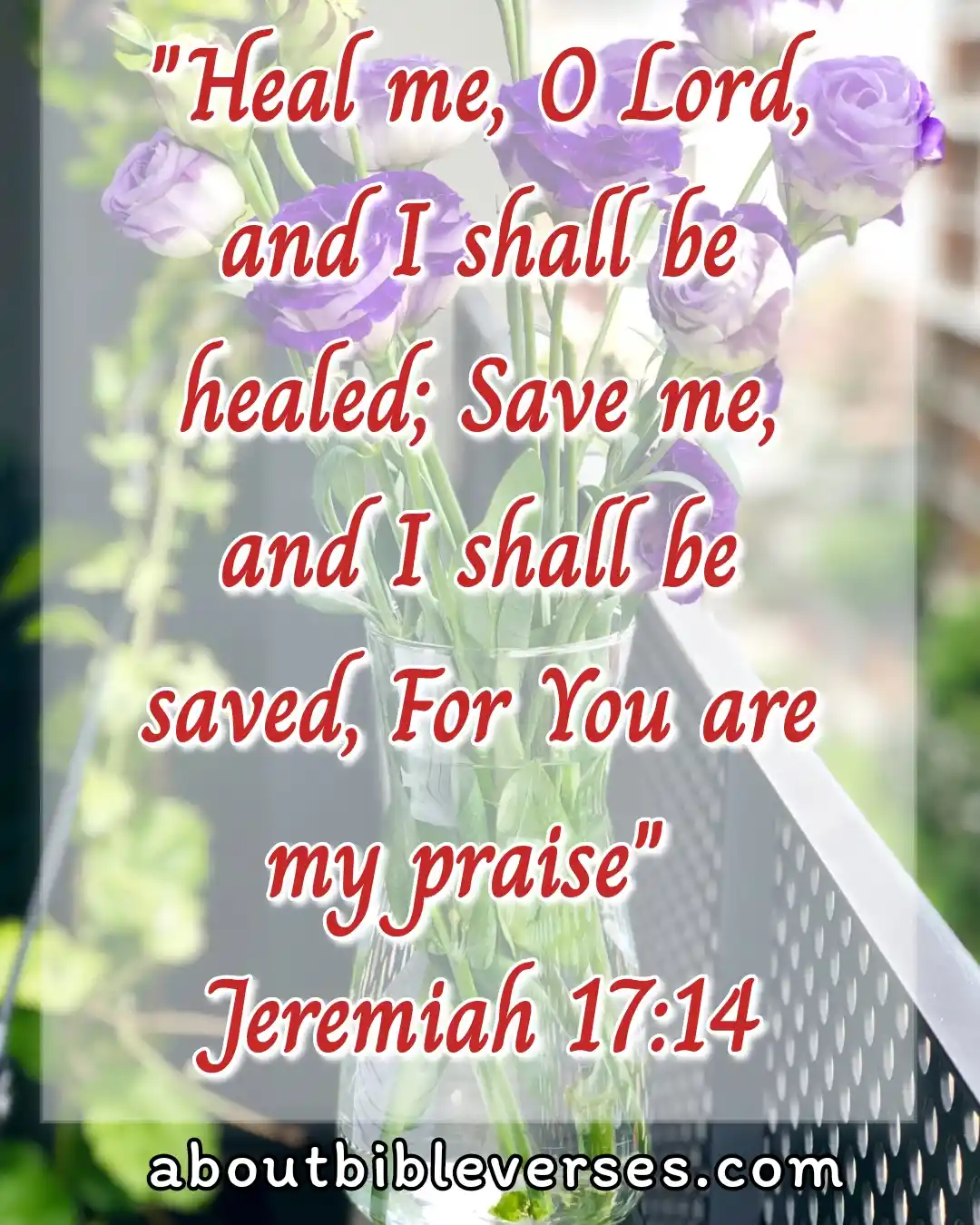 Jeremiah 17:14(KJV)"Heal me, O Lord, and I shall be healed; save me, and I shall be saved: for thou art my praise"
Bible Verses About Hope And Faith
Faith in God produces hope in us. The Bible says faith can move the mountain. Faith in God has tremendous power to move every mountain of hopelessness, distress, weary, and frustration and fill us with the hope of peace and rejoicing life.
When we read the Bible, we see that heroes of faith, like Abraham, Noah, Moses, etc live lives of hope on this Earth. The same kind of life of hope can be lived by anyone if he chose to have faith in God.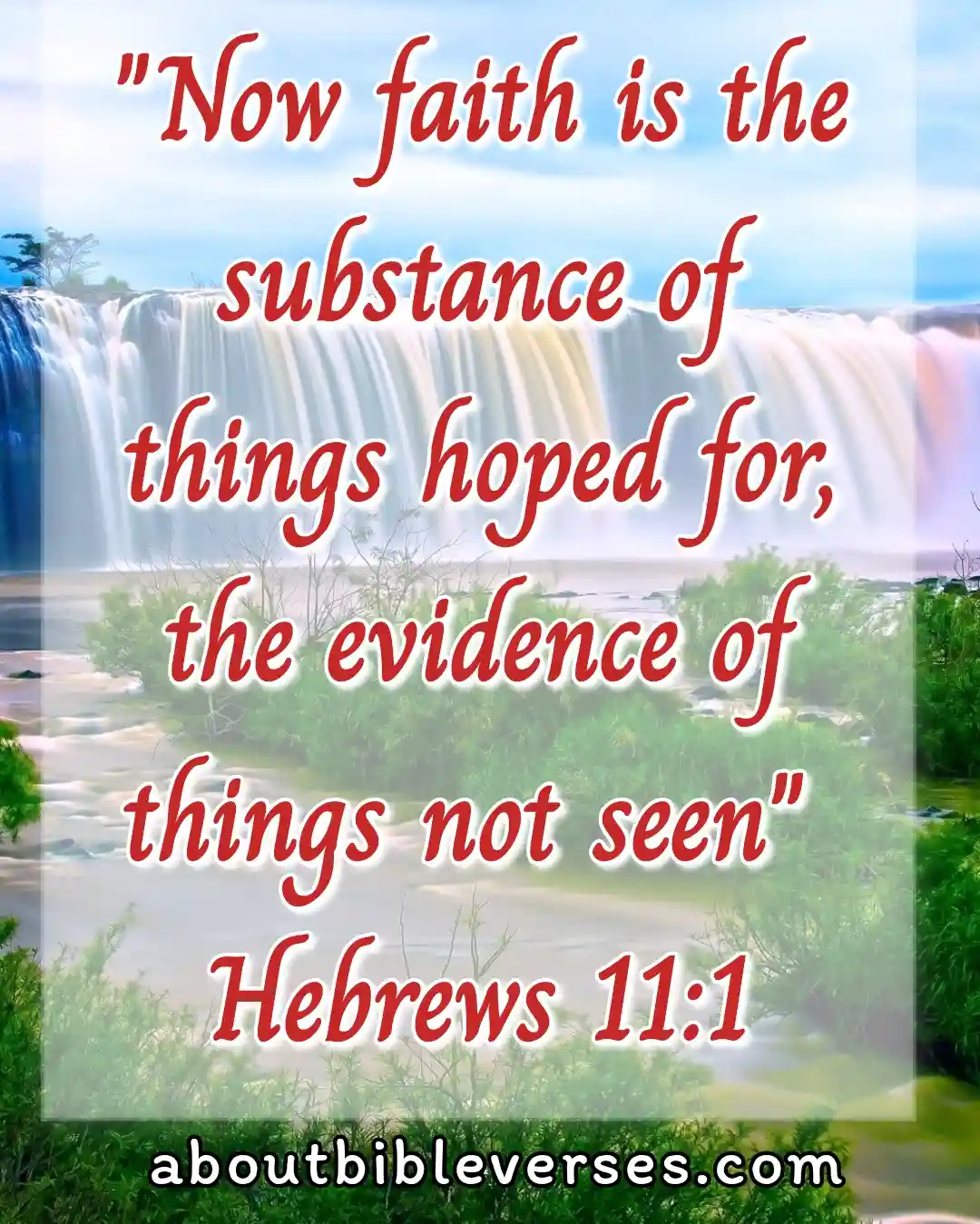 Hebrews 11:1(KJV) "Now faith is the substance of things hoped for, the evidence of things not seen"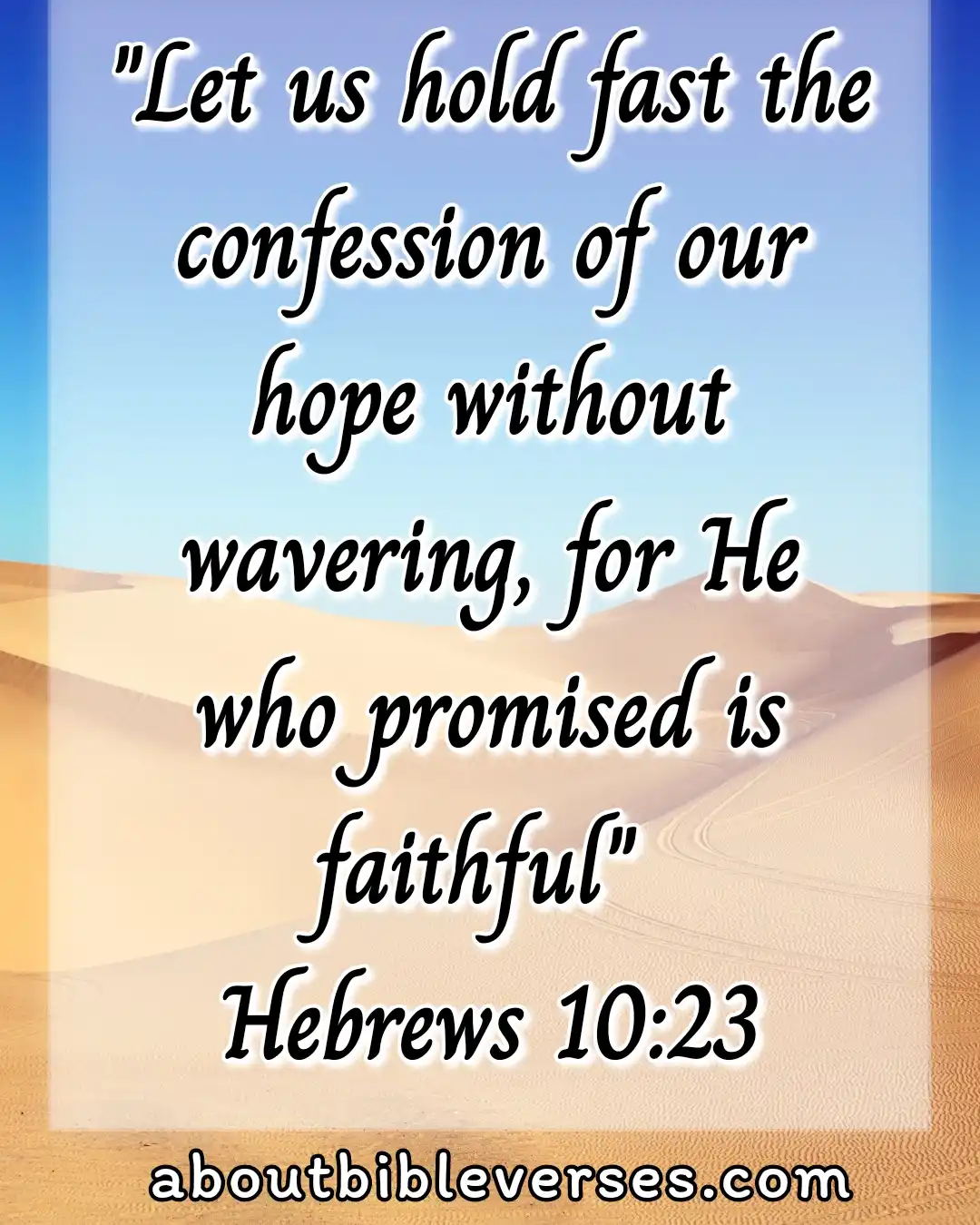 Hebrews 10:23(KJV) "Let us hold fast the profession of our faith without wavering; (for he is faithful that promised"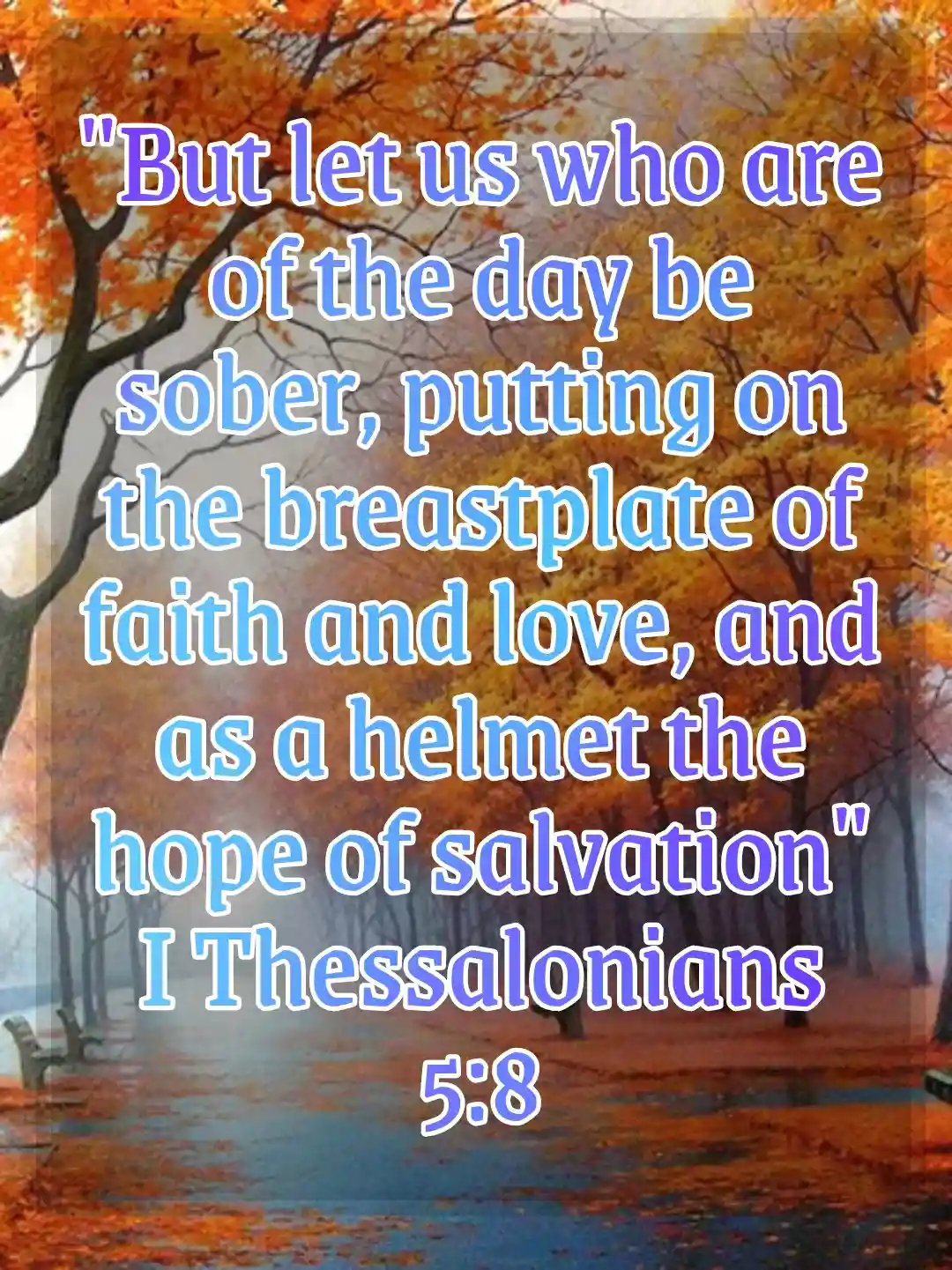 1 Thessalonians 5:8(KJV)"But let us, who are of the day, be sober, putting on the breastplate of faith and love; and for an helmet, the hope of salvation"
Galatians 5:5(KJV)"For we through the Spirit wait for the hope of righteousness by faith"