God is able to make a way when we don't find a way. In the journey of our life sometimes we encounter a moment where we don't get any solution to get rid of that problem. What is impossible with man is possible with God.
There are many instances in the Bible which remind us how God made ways to deliver his people when they faced trouble in their lives. God is so powerful that he can make a way in the midst of wilderness and rivers in the desert.
The deliverance of Israel from the Egyptian bondage teaches us that God is mighty and omnipotent. In that event, the Lord called Moses to lead his people and they found the Red sea before them and the Pharaoh's armies chased them to bring them back.
At that very moment, God made a way in the middle of the Red Sea and the children of Israel crossed the sea by walking through the dry land of the river.
The deliverance of Daniel from the mouth of lions helps us to know that God is powerful to make a way when there seems no way. God had done many miraculous works in the lives of his children which we can find in the scripture.
The Lord never changes and he can do the same miraculous act in our lives when we give up our hopes and find no way to rescue ourselves. To experience such superhuman work of God, we need to rely on him and must live a godly life where God will lead us according to his intention and deliver us from our enemies by making ways which we cannot imagine.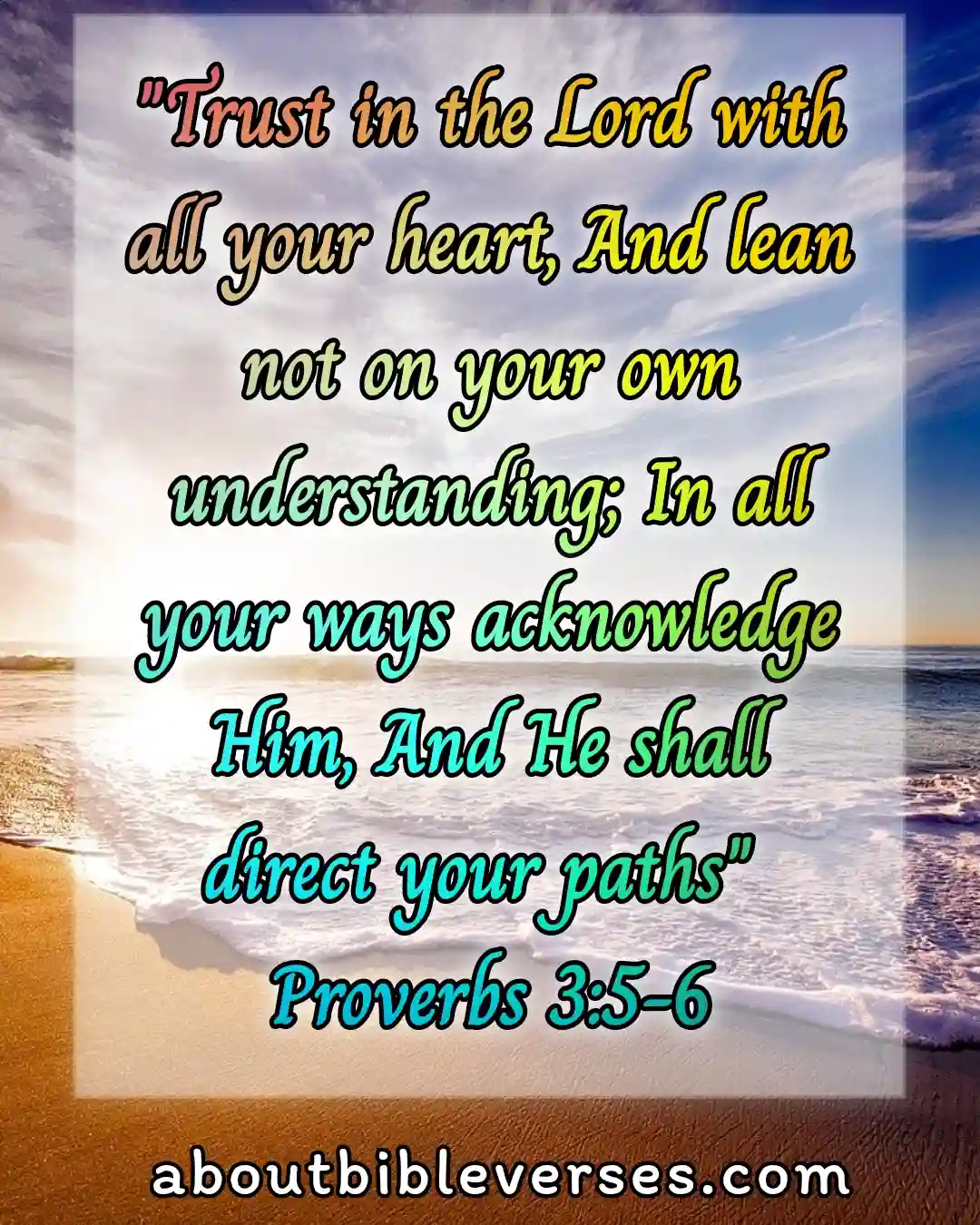 Proverbs 3:5-6(KJV)"Trust in the Lord with all thine heart; and lean not unto thine own understanding. In all thy ways acknowledge him, and he shall direct thy paths"
Explanation:- The first thing before doing anything else is to trust God with all your heart and soul. We will receive the rivers only when we will put our faith upon God and allow him to direct our paths. We should put God first in our lives.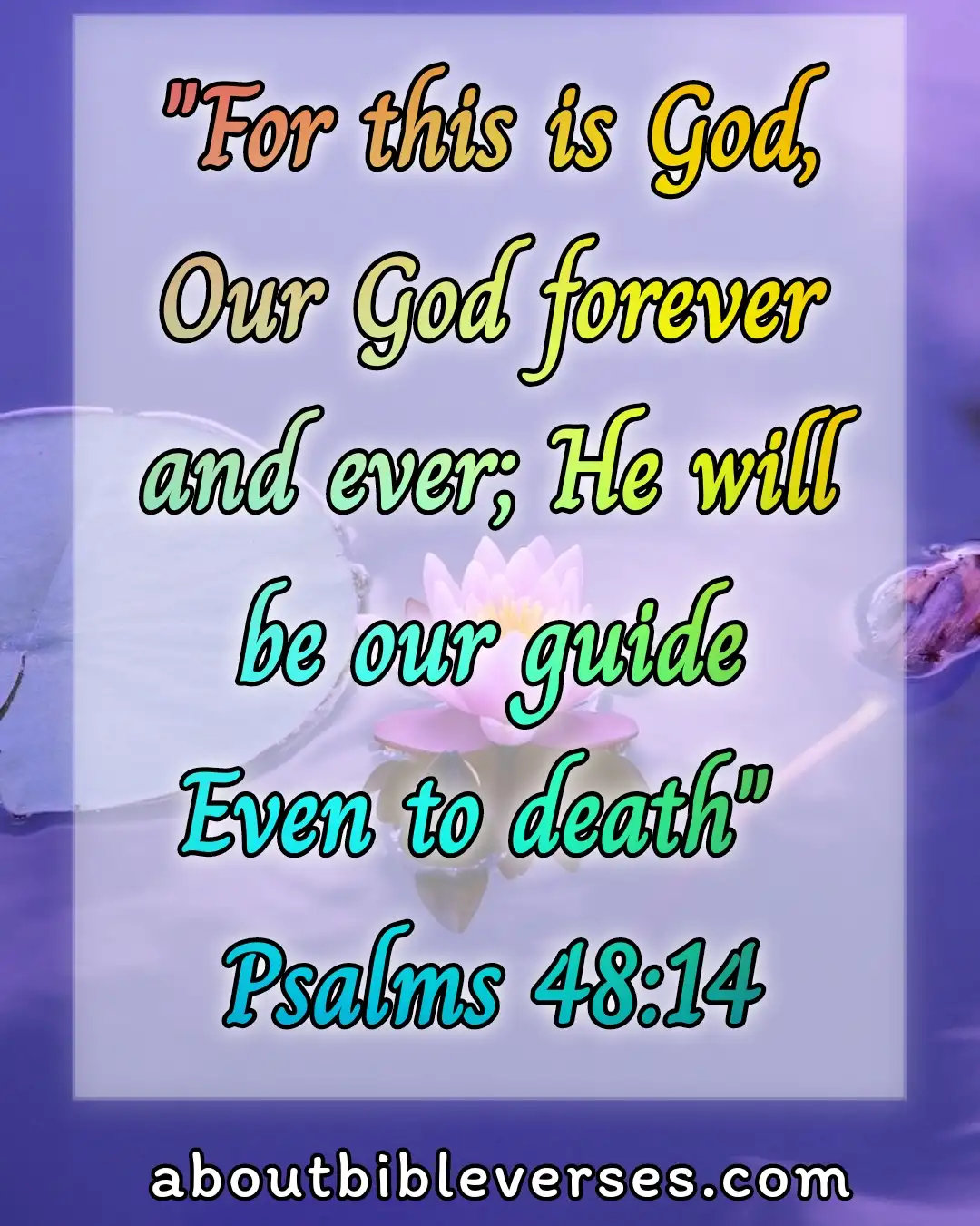 Psalm 48:14(KJV)"For this God is our God forever and ever: he will be our guide even unto death"
Explanation:- If we walk with God and keep his words in our hearts then he will deliver us from all evil. We will be able to defeat our enemies. The Lord is mighty and he always helps us to overcome our problems that we face in our earthly life.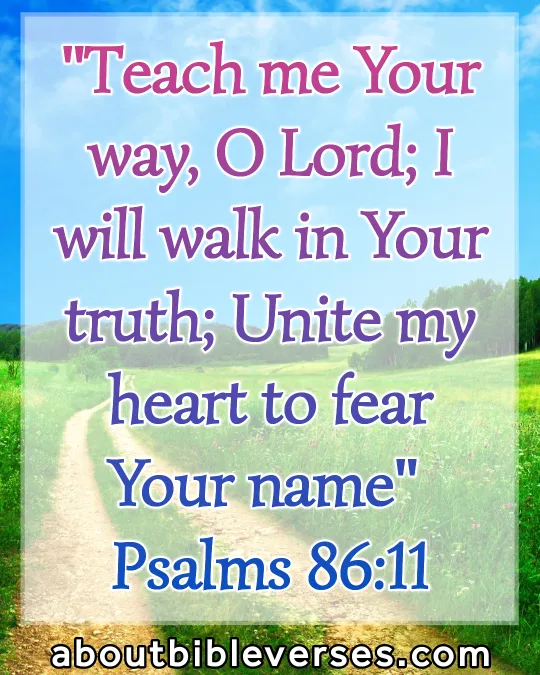 Psalm 86:11(KJV)"Teach me thy way, O Lord; I will walk in thy truth: unite my heart to fear thy name"
Explanation:- We need to pray to God so he may fill us with his words. It is our duty to seek God's guidance in our lives. We are weak and not capable of solving our own problems.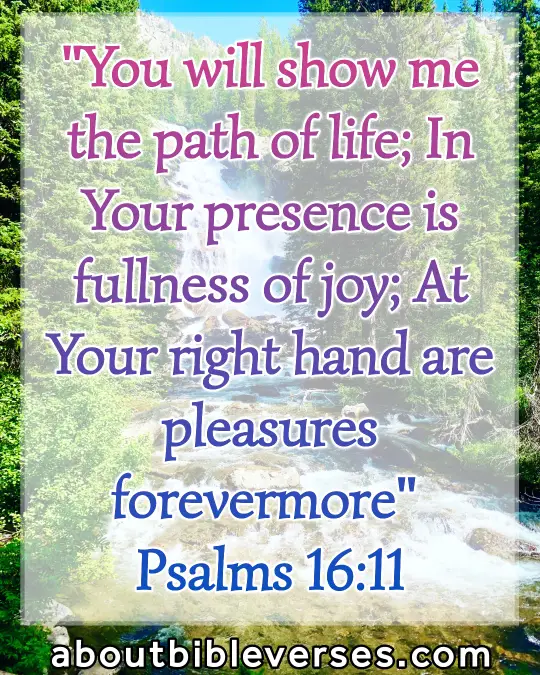 Psalm 16:11(KJV)"Thou wilt shew me the path of life: in thy presence is fullness of joy; at thy right hand there are pleasures forevermore"
Explanation:- God shows us the way when we are in a state of confusion. We can find the way of our lives in him. We are his sheep and he is our shepherd. He is trustworthy and we must thank him for his every blessing.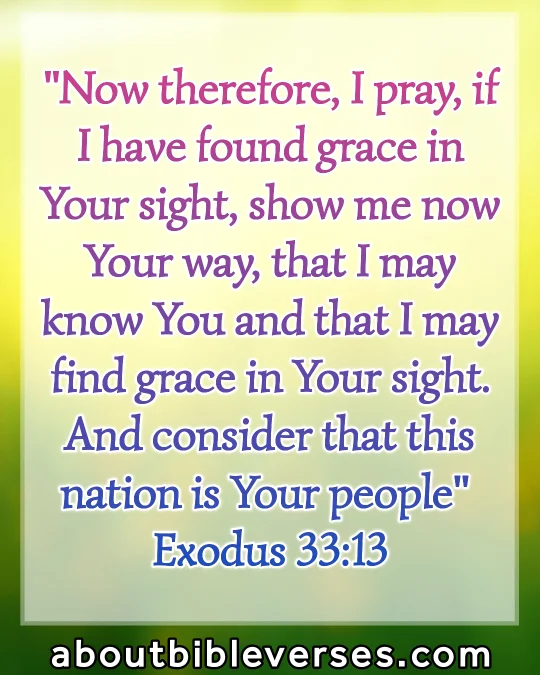 Exodus 33:13(KJV)"Now therefore, I pray thee, if I have found grace in thy sight, shew me now thy way, that I may know thee, that I may find grace in thy sight: and consider that this nation is thy people"
Explanation:- We need to receive the grace of God by which we will be having to find the real meaning of our life. In the journey of our life sometimes we encounter severe trials in our life and we need to completely depend on God at that moment to overcome that situation.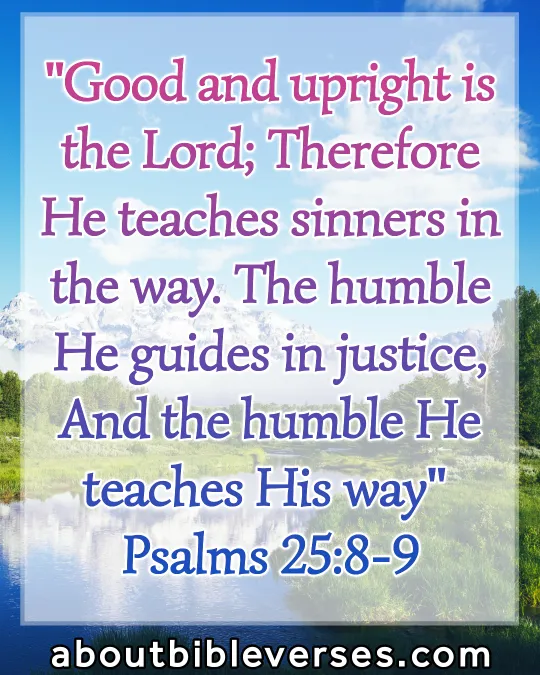 Psalm 25:8-9(KJV)"Good and upright is the Lord: therefore will he teach sinners in the way. The meek will he guide in judgment: and the meek will he teach his way"
Explanation:- The Lord is great and he always looks at our hearts. He hates people who are very proud in heart. To find the grace of God we need to humble ourselves and the Lord will lift us up.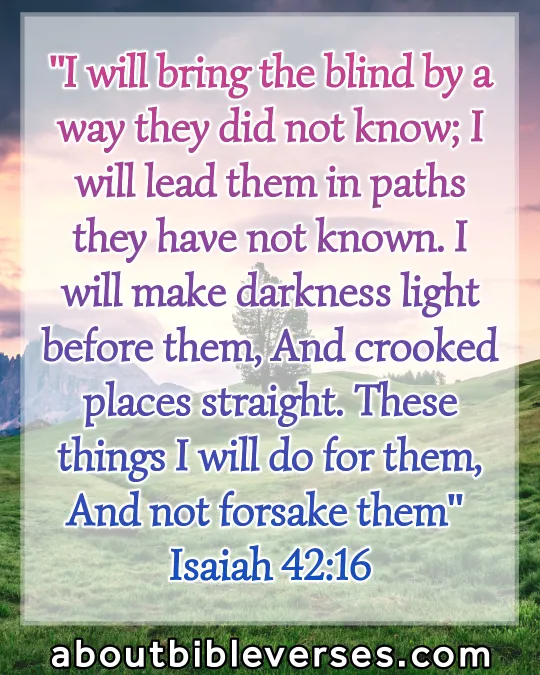 Isaiah 42:16(KJV)"And I will bring the blind by a way that they knew not; I will lead them in paths that they have not known: I will make darkness light before them, and crooked things straight. These things will I do unto them, and not forsake them"
Explanation:- If we please God then he will make a way before the blind. Even he will make a way when there seems to be no way. We can learn from the incident of the Red sea crossings of Israel under the leadership of Moses. The Lord also promised that he will make the uneven things smooth and never leave his children.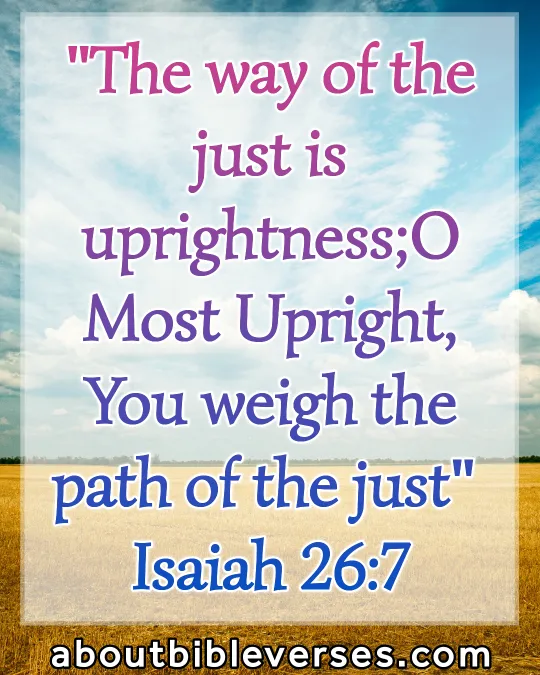 Isaiah 26:7(KJV)"The way of the just is uprightness: thou, most upright, dost weigh the path of the just"
Explanation:- A righteous man will always put God first in his life. He will never leave the Lord even when he is in danger. Because he knows that God is capable of saving him from every danger. This should be kept in our mind that God is good all the time and he is faithful to his promises.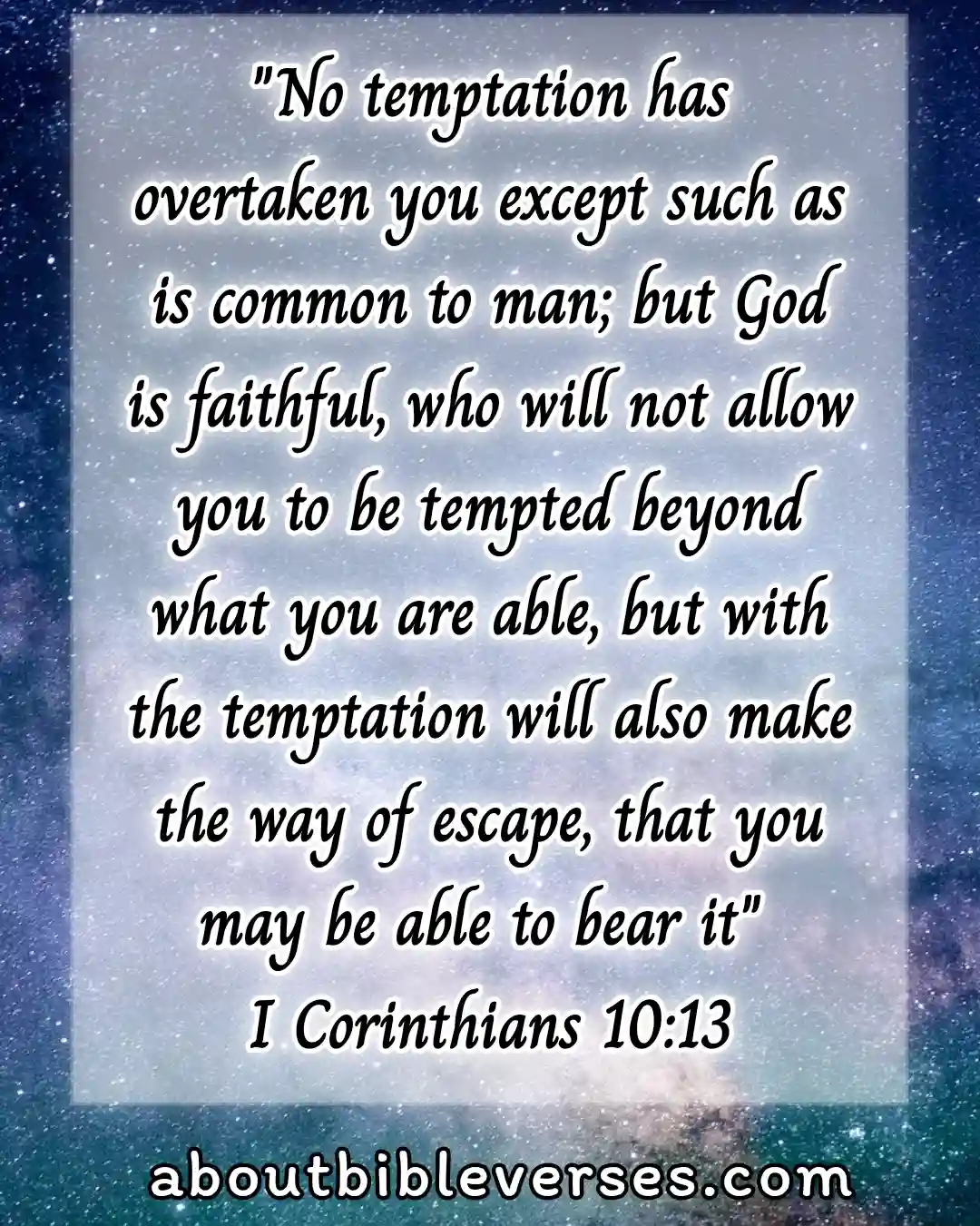 1 Corinthians 10:13(KJV)"There hath no temptation taken you but such as is common to man: but God is faithful, who will not suffer you to be tempted above that ye are able; but will with the temptation also make a way to escape, that ye may be able to bear it"
Explanation:- God does not tempt us which we cannot bear. He knows our limit of taking the burden. He will never put us to a test that is beyond our strength. We must determine that God is with us and he is able to deliver us when we are in trouble.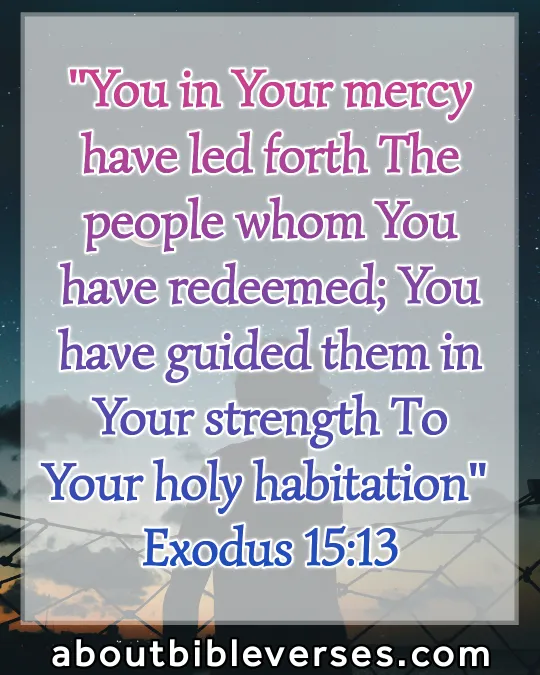 Exodus 15:13(KJV)"Thou in thy mercy hast led forth the people which thou hast redeemed: thou hast guided them in thy strength unto thy holy habitation"
Explanation:- The Lord delivered the children of Israel from their bondage in Egypt. God told Abraham that his descendants will be in a foreign land for four hundred years. At the end of that time, the children of Israel were redeemed by the mighty hand of God. God used Moses to lead his people out of Israel.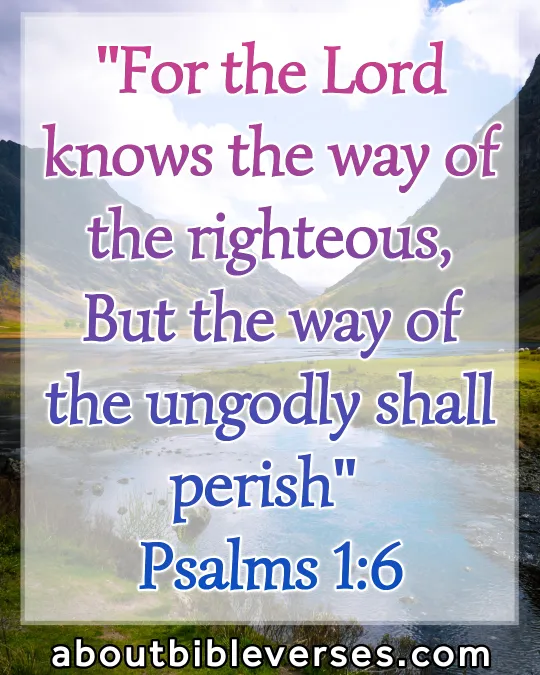 Psalm 1:6(KJV)"For the Lord knoweth the way of the righteous: but the way of the ungodly shall perish"
Explanation:- God's eyes are upon the righteous people.  He is careful to lead his people and protect them from every danger. He knows how and when to deliver his people who walk with him. On the other hand, the unrighteous perish due to his disrespect towards God's ways.
More Bible Topics
[Best] 19+Bible Verses About Do Not Worry
[Best] 11+Bible Verses Proof That God Is With You Every Time
[Best] 17+Bible Verses About Awesome God Wonderful Work
13+Bible Verses About God Will Take Care Of You
[Best] 16+Bible Verses About God Goodness And He Is Good All The Time