Though we are living on this earth yet we need to remember that our final destiny is the heaven where we shall live with the Lord Jesus Christ.
We were created to please God but our sinful nature made us away from the Lord. Still, God loves us and sent Jesus to redeem us from eternal condemnation.
As long as we will be on this earth we need to do good works because one day we all have to give the accounts to the Lord.
Jesus confirmed that we are very precious in God's eyes and he thinks for us. To give us eternal life he took the form of human flesh and suffered unto death. Thus he proved that he loves us and values us (Ephesians 2:10).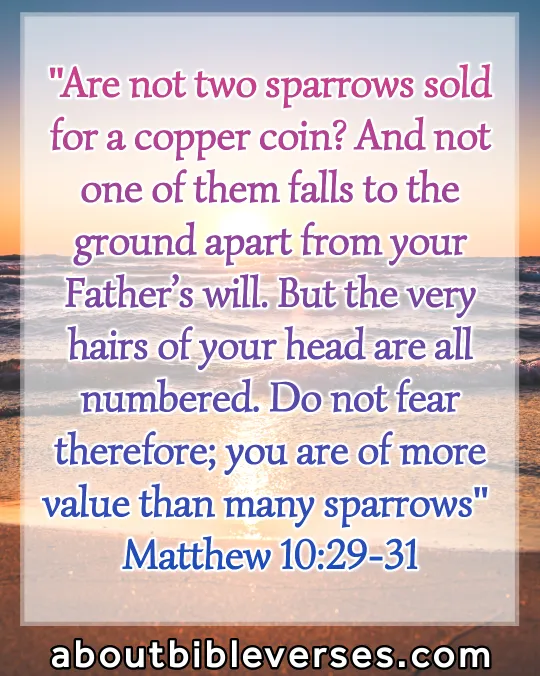 Matthew 10:29-31(KJV)"Are not two sparrows sold for a farthing? and one of them shall not fall on the ground without your Father. But the very hairs of your head are all numbered. Fear ye not, therefore, ye are of more value than many sparrows"
Explanation:- We are extremely valuable in the sight of the Lord. He takes care of us and he knows the number of hairs on our heads. As the Lord created man in His own image so we all are precious before him.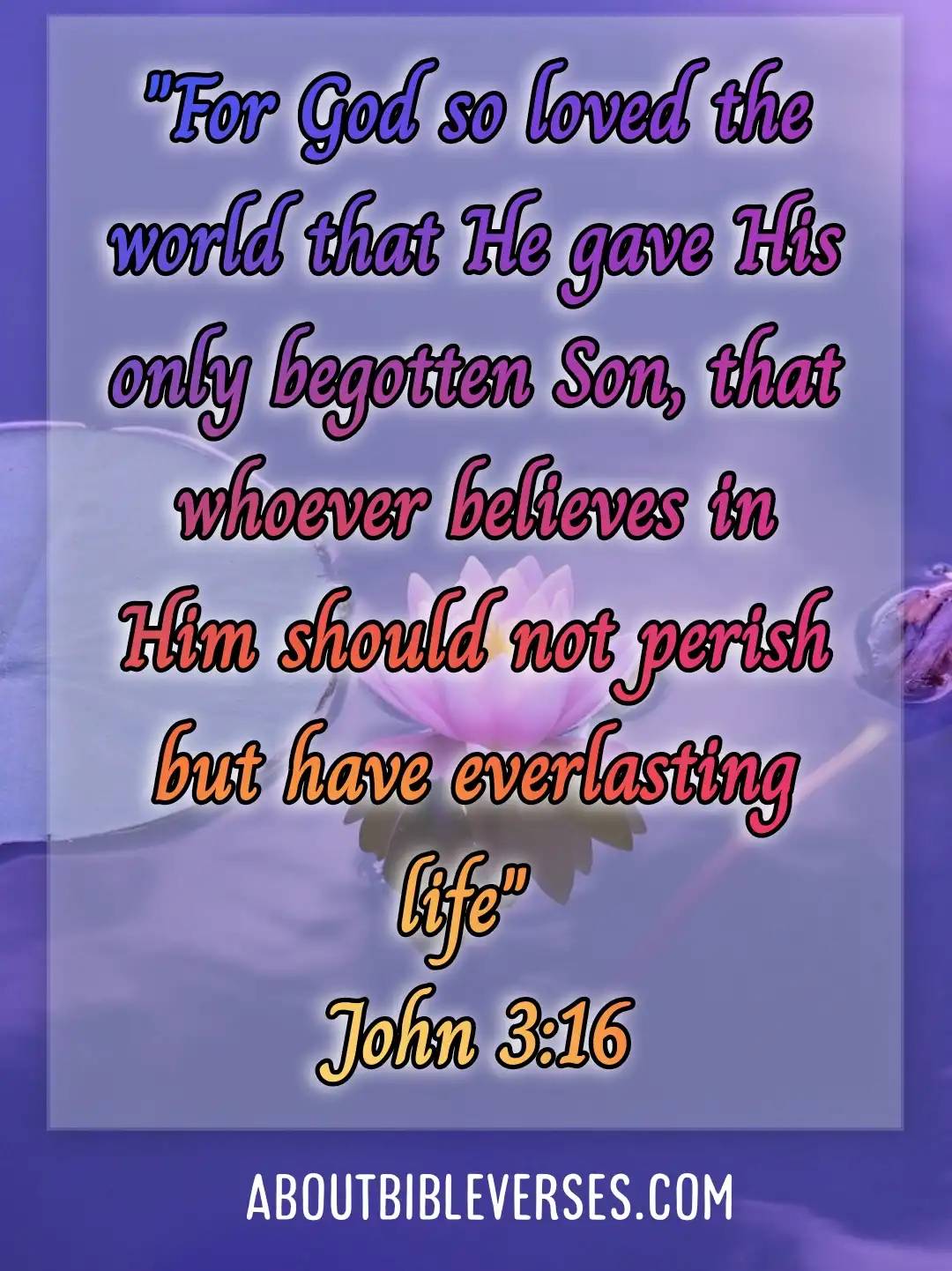 John 3:16(KJV)"For God so loved the world, that he gave his only begotten Son, that whosoever believeth in him should not perish, but have everlasting life"
Explanation:- Once we were all dead in sins and we had no other way to be connected with the Lord. Even though we are sinners still God showed his mercy and he sent his son Jesus to deliver us from eternal death.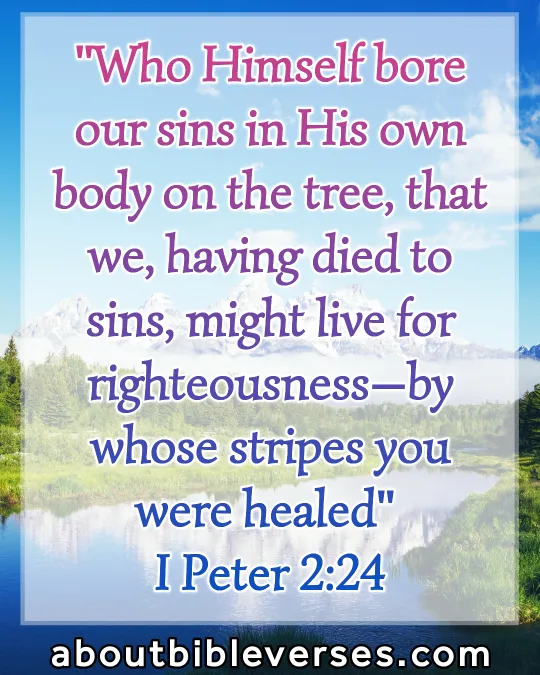 1 Peter 2:24(KJV)"Who his own self bare our sins in His own body on the tree, that we, being dead to sins, should live unto righteousness: by whose stripes ye were healed"
Explanation:- When we receive Jesus as our Lord and savior we become the children of God and we start to make the relationship with our creator. To redeem us from the sinful World The Lord Jesus came to save us by sacrificing his own life upon the cross.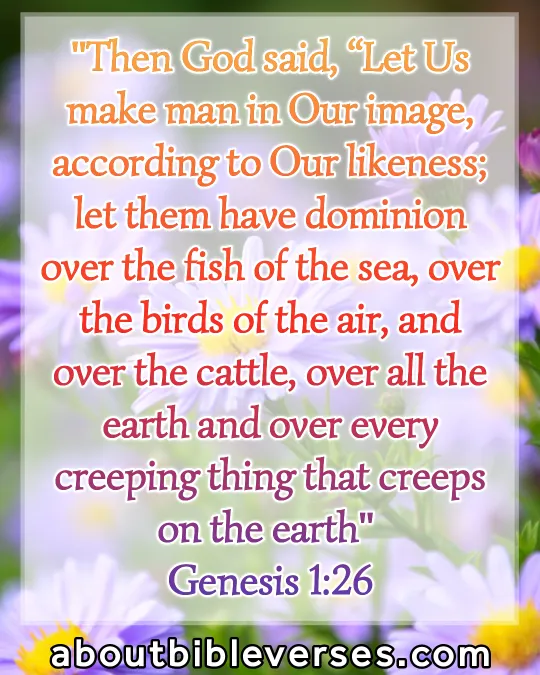 Genesis 1:26(KJV)"God said, Let us make man in our image, after our likeness: and let them have dominion over the fish of the sea, and over the fowl of the air, and over the cattle, and over all the earth, and over every creeping thing that creepeth upon the earth"
Explanation:- In the creation story, we do not find any creature apart from mankind that was made in the form of God. The Lord loves us very much so he made us in His own image so we can bear him in our human life. Sometimes we may think that we are not valuable before others but we need to remember that we are valuable before the Lord who created us.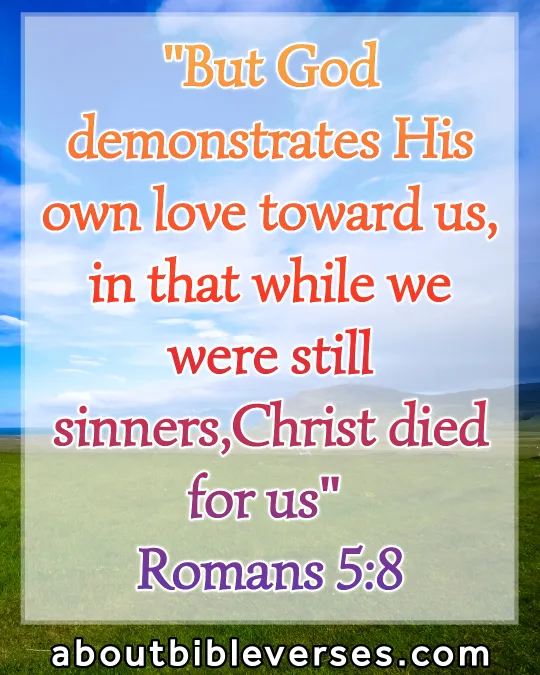 Romans 5:8(KJV)"But God commendeth his love toward us, in that, while we were yet sinners, Christ died for us"
Explanation:- Christ reconciled mankind with the Holy God who dwells in heaven. The sacrificial work of Jesus Christ proves that God values us and we must respect him and honor him to get his blessings.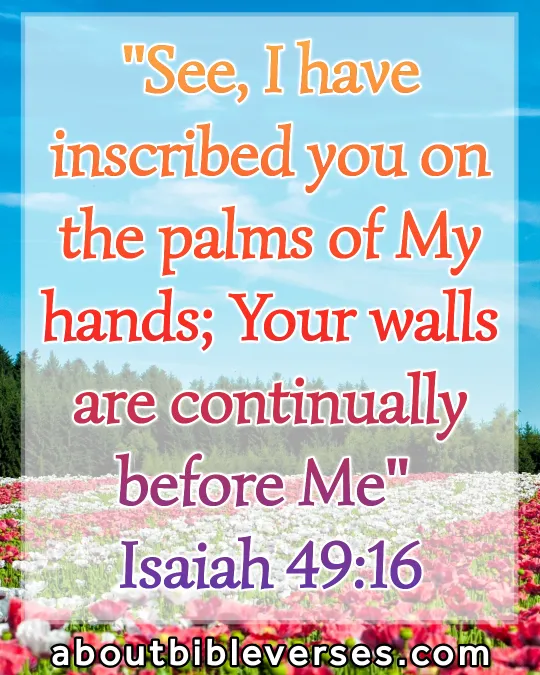 Isaiah 49:16(KJV)"Behold, I have graven thee upon the palms of my hands; thy walls are continually before me"
Explanation:- The Lord created us and he is our provider. In his sight, we are so precious and he knows us very well. We need to rely on him and he will prosper us in every way.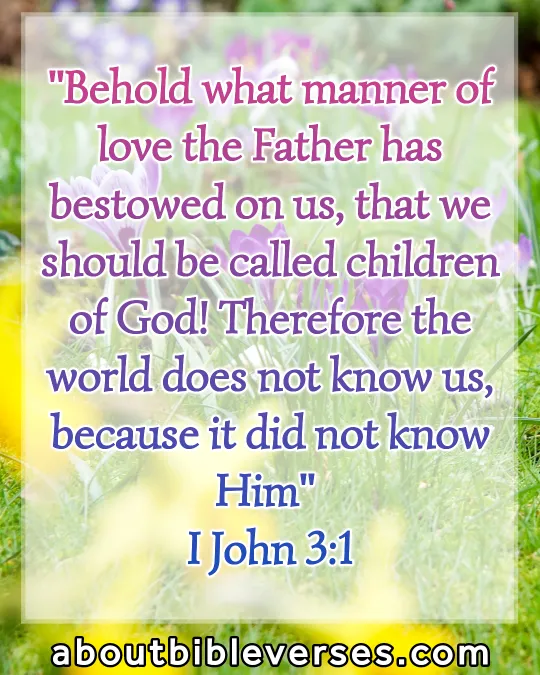 1 John 3:1(KJV)"Behold, what manner of love the Father hath bestowed upon us, that we should be called the sons of God: therefore the world knoweth us not, because it knew him not"
Explanation:- Now we have become the sons of God and we can come closer to God. There was a time when we were separated from the Lord but Jesus removed the gap that was between men and God. The Lord values us and wants us to live with him in his kingdom.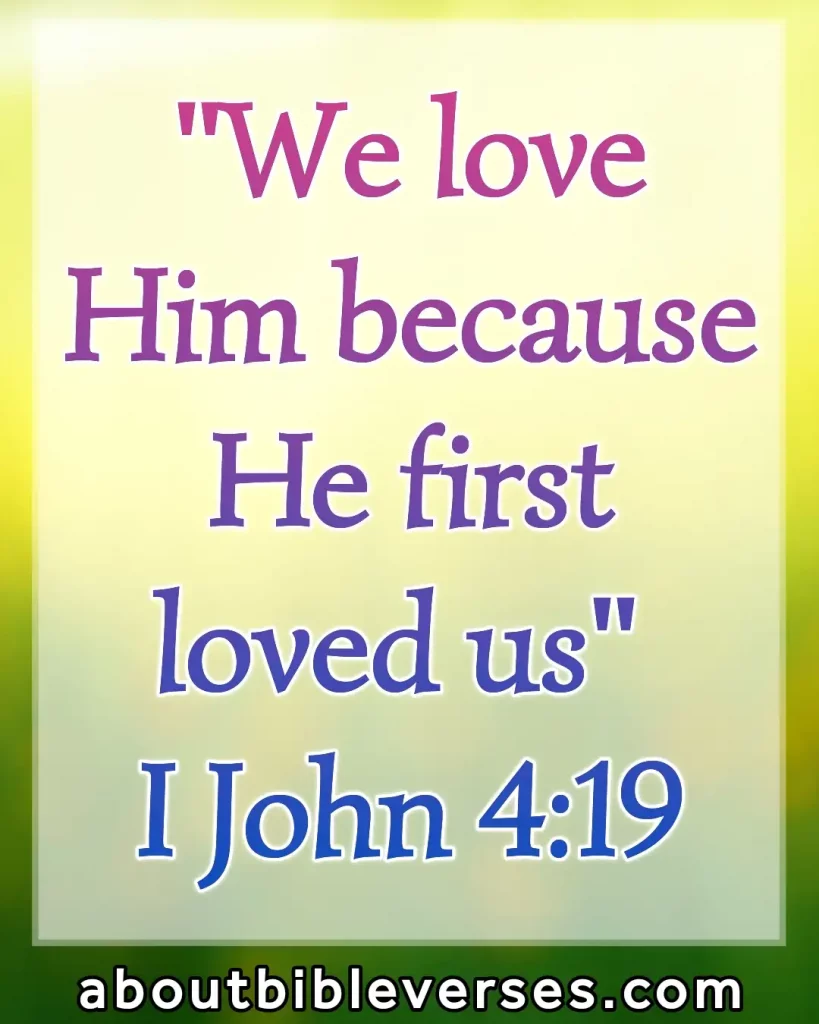 1 John 4:19(KJV)"We love him because he first loved us"
Explanation:- God showed us what real love is on the cross. Now we can love him as he has done a great job by sacrificing himself for the deliverance of the entire human race.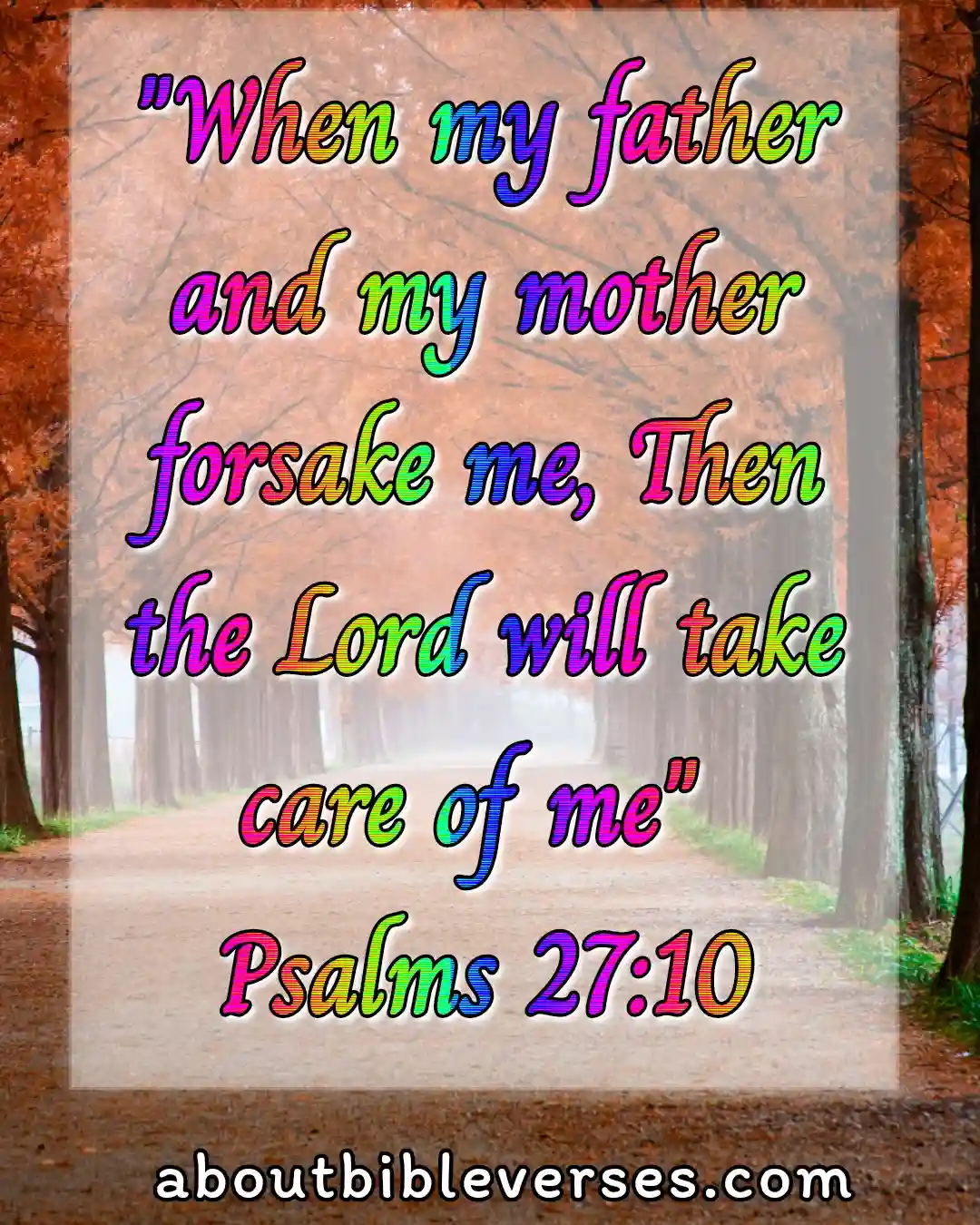 Psalm 27:10(KJV)"When my father and my mother forsake me, then the Lord will take me up"
Explanation:- Our parents may forsake us but the Lord is faithful and never leaves us. As he loves us and promised us that he will always be with us till the end of this earth.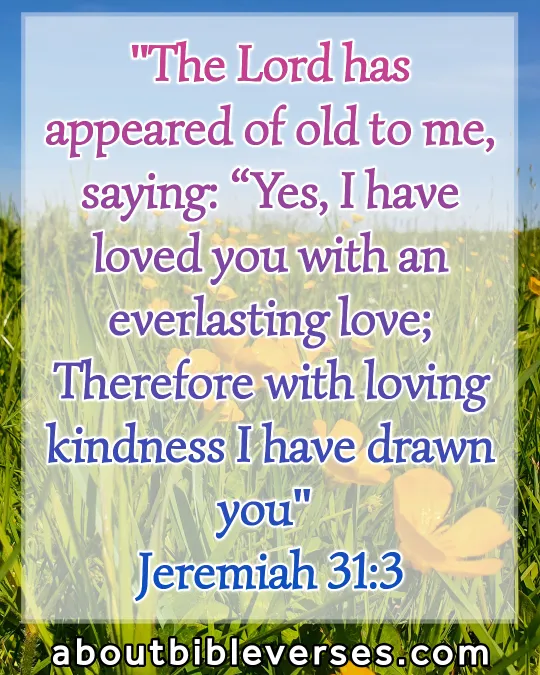 Jeremiah 31:3(KJV)"The Lord hath appeared of old unto me, saying, Yea, I have loved thee with an everlasting love: therefore with lovingkindness have I drawn thee"
Explanation:- The Lord revealed himself before the prophet Jeremiah. He understood that God loves his children and wants them to be saved from his wrath. As the children of Israel left their God so the Lord himself talked to them by using Jeremiah.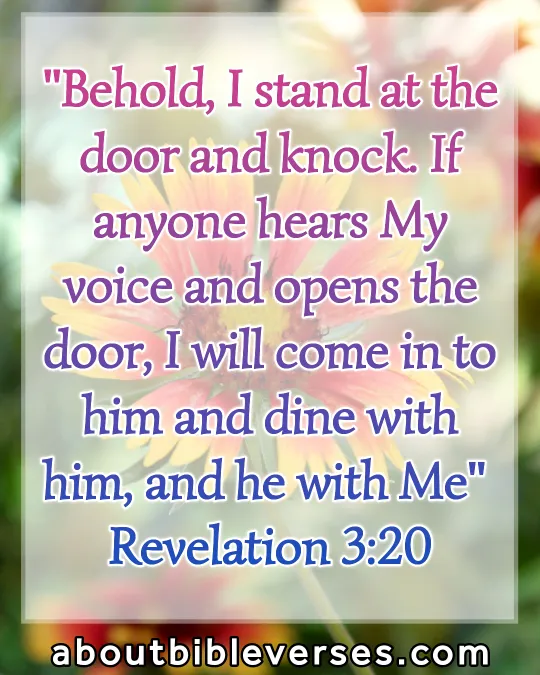 Revelation 3:20(KJV)"Behold, I stand at the door, and knock: if any man hear my voice, and open the door, I will come into him and will sup with him, and he with me"
Explanation:- At the second coming of Jesus, there will be judgment and the righteous will be separated from the sinners and they will live with the Lord forever. Jesus says that we have now the privilege to enter his kingdom by accepting him as our God and savior.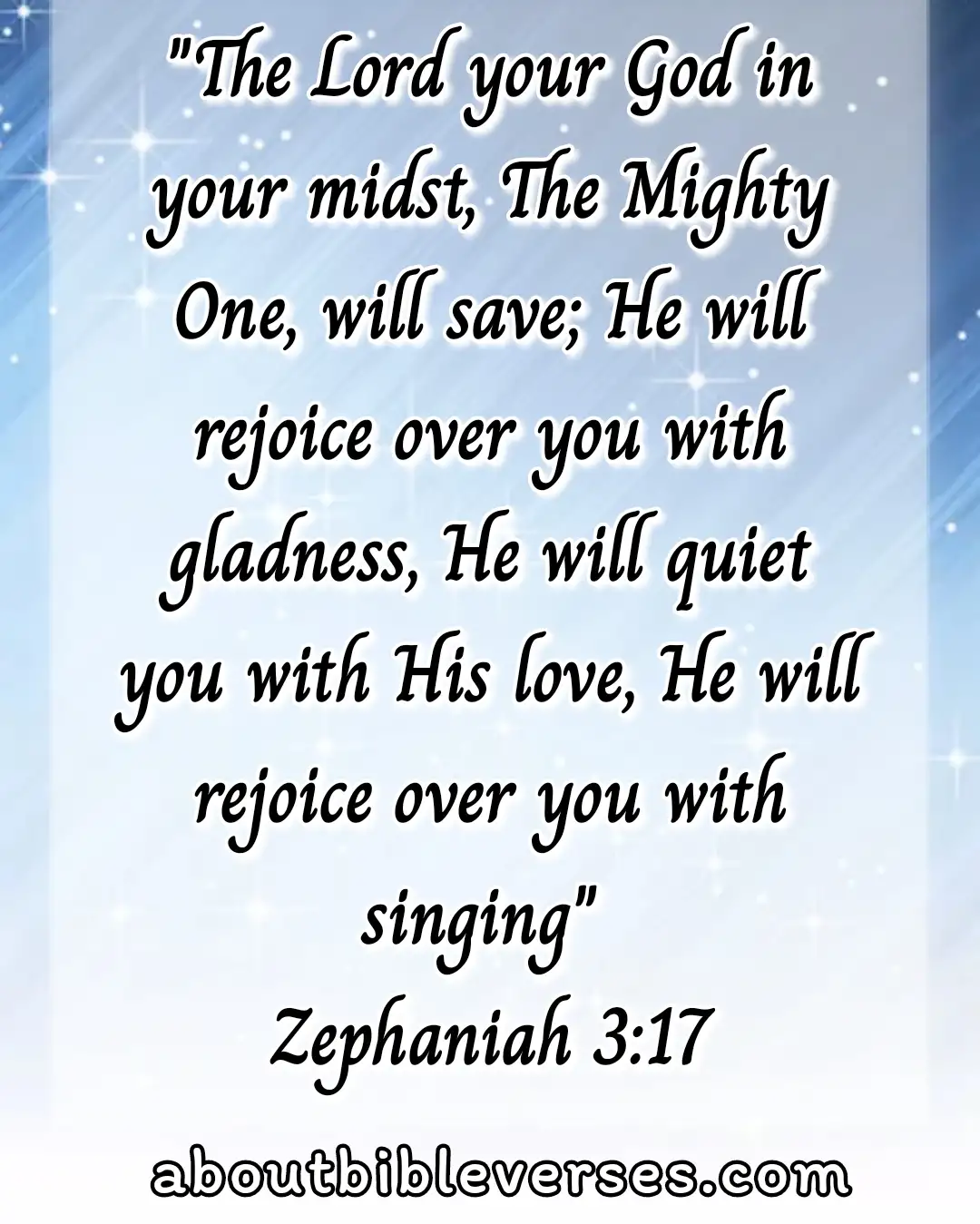 Zephaniah 3:17(KJV)"The Lord thy God in the midst of thee is mighty; he will save, he will rejoice over thee with joy; he will rest in his love, he will joy over thee with singing"
Explanation:- God is faithful and we should trust in him with all our hearts. He knows all of us and even he knows about ourselves what we do not know. The success that we desire to see in our lives would be accomplished when we will follow him and obey his words.