What can we gain from Christ?  This question can be asked by many and the answer that Jesus gave is eternal life. Eternal life means a life that has no end. 
When Peter asked Jesus what they would get as they had spent their lives for his mission. Jesus answered them that they will get eternal life. 
Eternal life is the hope of the believers. Jesus also says that he is the resurrection and life. When a person believes in him and walks according to his instructions will inherit eternal life.
Romans 12:12 says that believers should be patient in times of sorrow but they must rejoice in the hope that they have eternal life. 
Paul made it clear in Philippians 3. He described his Christian life and mentioned how he understood the value of eternal life which he found in Jesus. He also assured the believers to rely on the hope of Eternal life that Christ has prepared for us.
In 1 Corinthians 15:19, Paul said that those who depend on Christ only on this world are unfortunate among all because there is life after this world and that is eternal life. So, he urged us to look forward to eternal life so that we all can live together with Christ in heaven.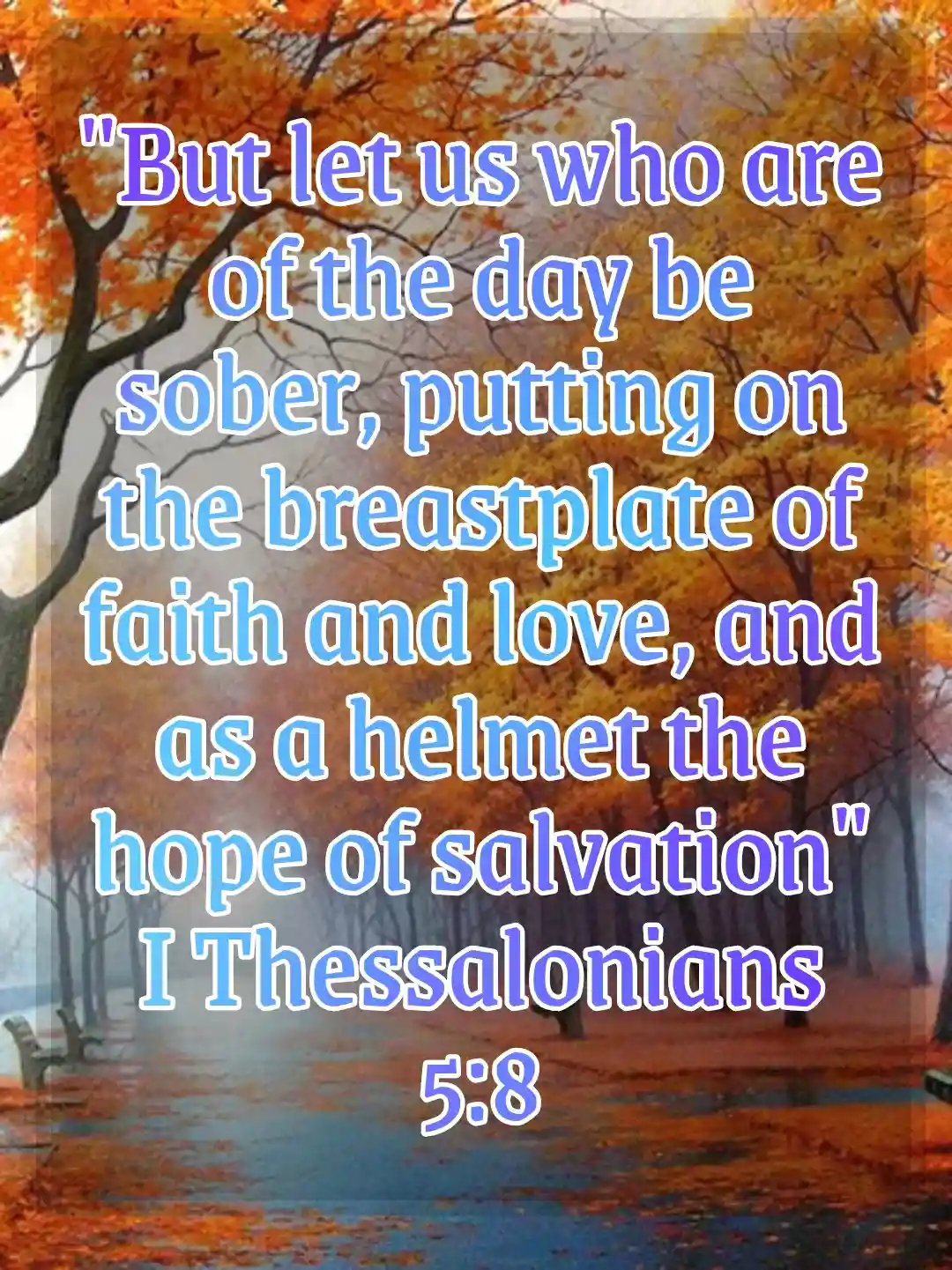 1 Thessalonians 5:8(KJV)"But let us, who are of the day, be sober, putting on the breastplate of faith and love; and for an helmet, the hope of salvation"
Explanation:- In Christ we have the assurance of salvation and this is the hope of the believers. Paul teaches us to walk in the spirit so our hope will be fulfilled on the day of the Lord's second arrival.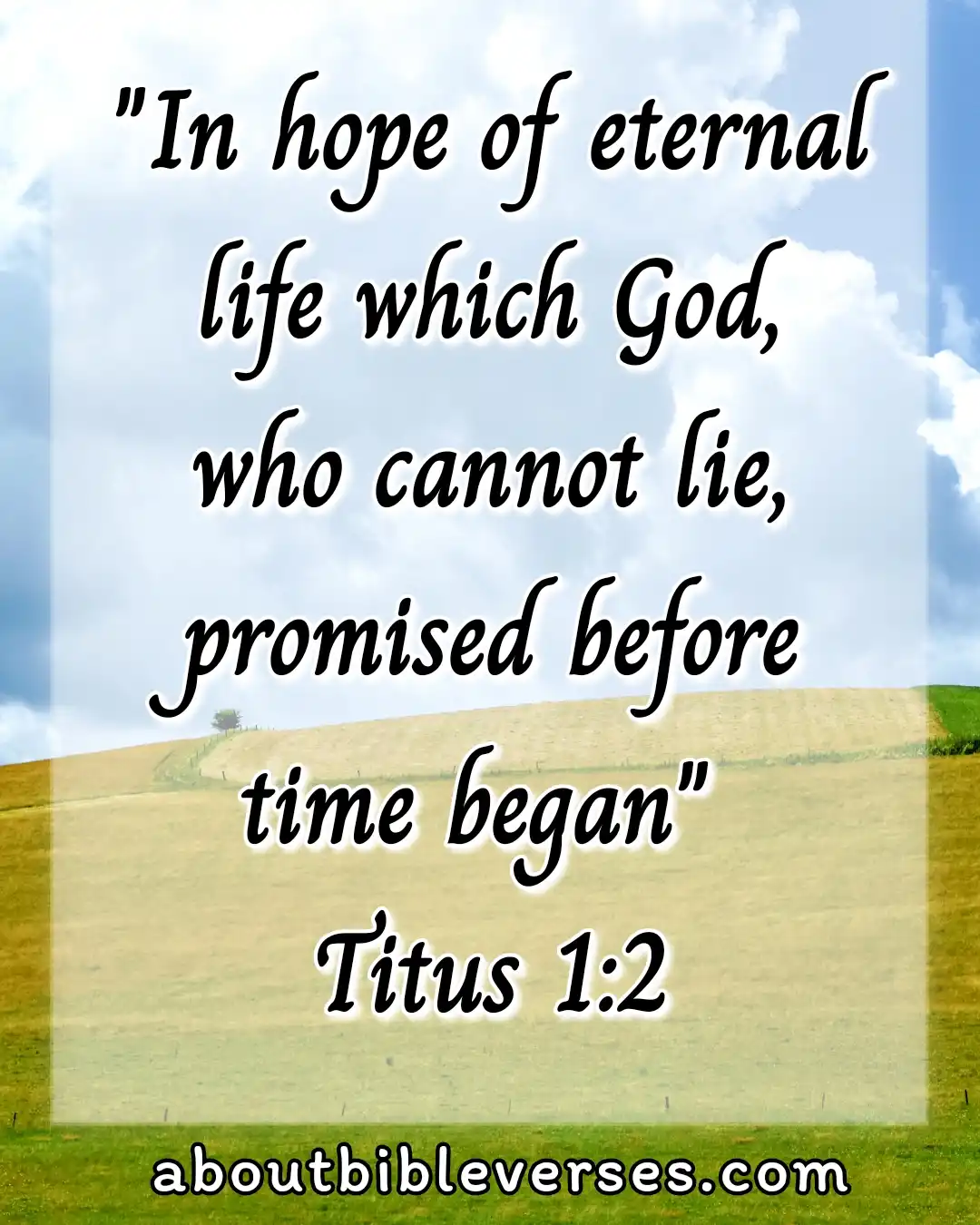 Titus 1:2(KJV)"In hope of eternal life, which God, that cannot lie, promised before the world began"
Explanation:- For the believers have a high hope of eternal life which has formed before the creation of this world. God has promised his faithful children to deliver them into the promised land where  they will live forever.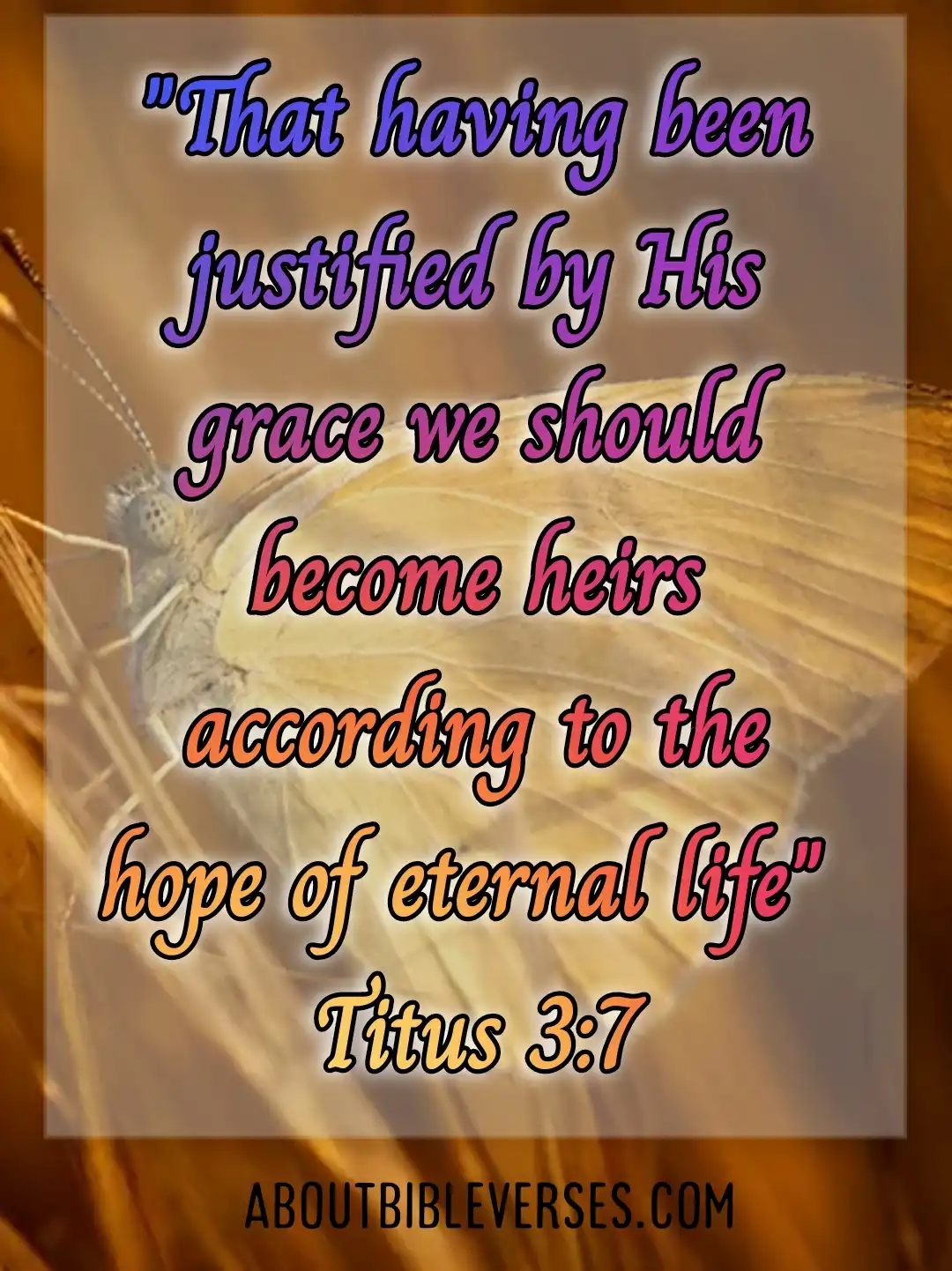 Titus 3:7(KJV)"That being justified by his grace, we should be made heirs according to the hope of eternal life"
Explanation:- The Lord has shown his Grace on the cross and made the way of salvation for entire human beings. God loves us very much that is why he sent his son Jesus to save us from the power of sin and give us a hope of eternal life.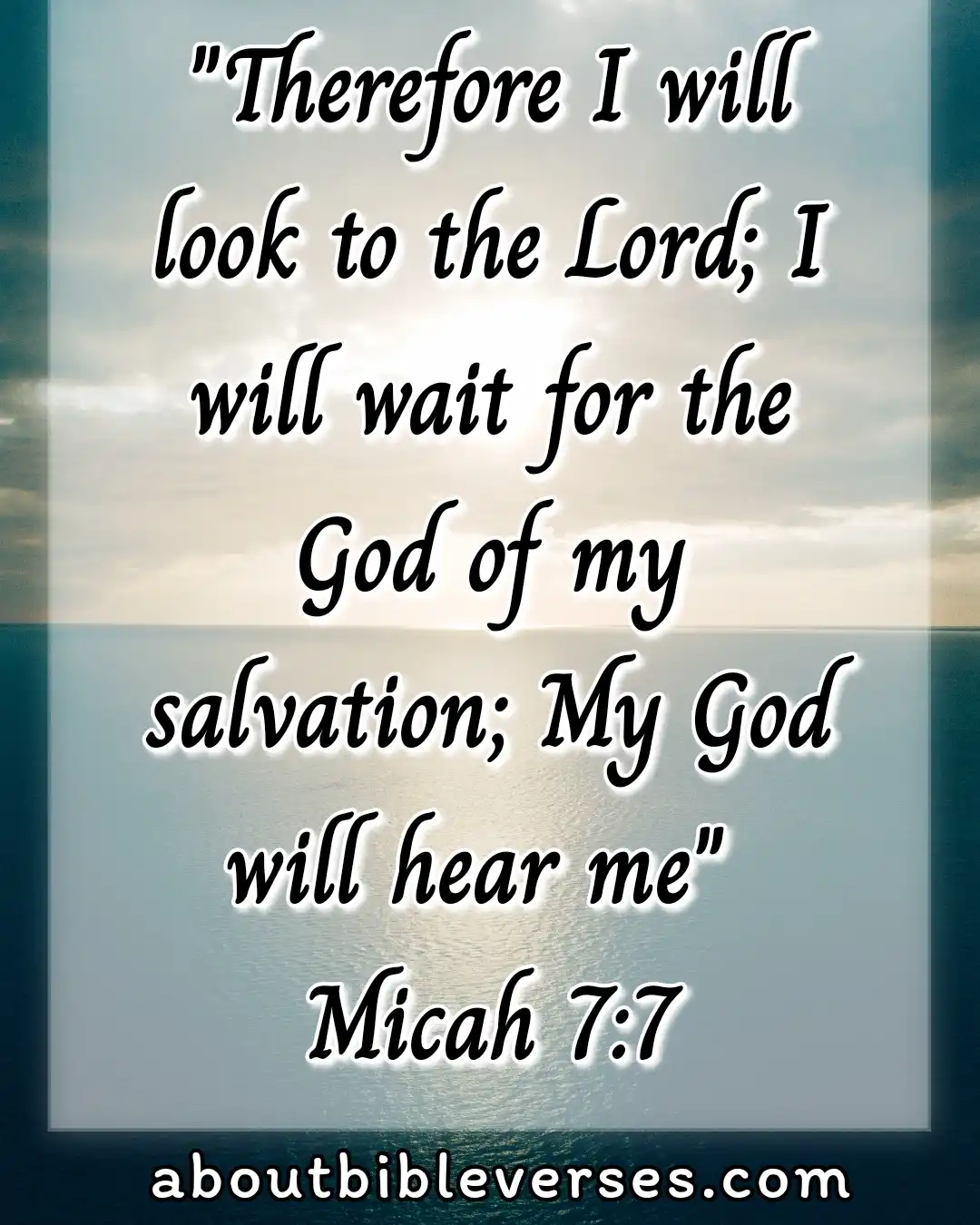 Micah 7:7(KJV)"Therefore I will look unto the Lord; I will wait for the God of my salvation: my God will hear me"
Explanation:- God has given us the best gift that is eternal life. The Lord says none can snatch us from his hand. If we look forward to the Lord and obey all of his commandments then we will gain the promise of eternal life.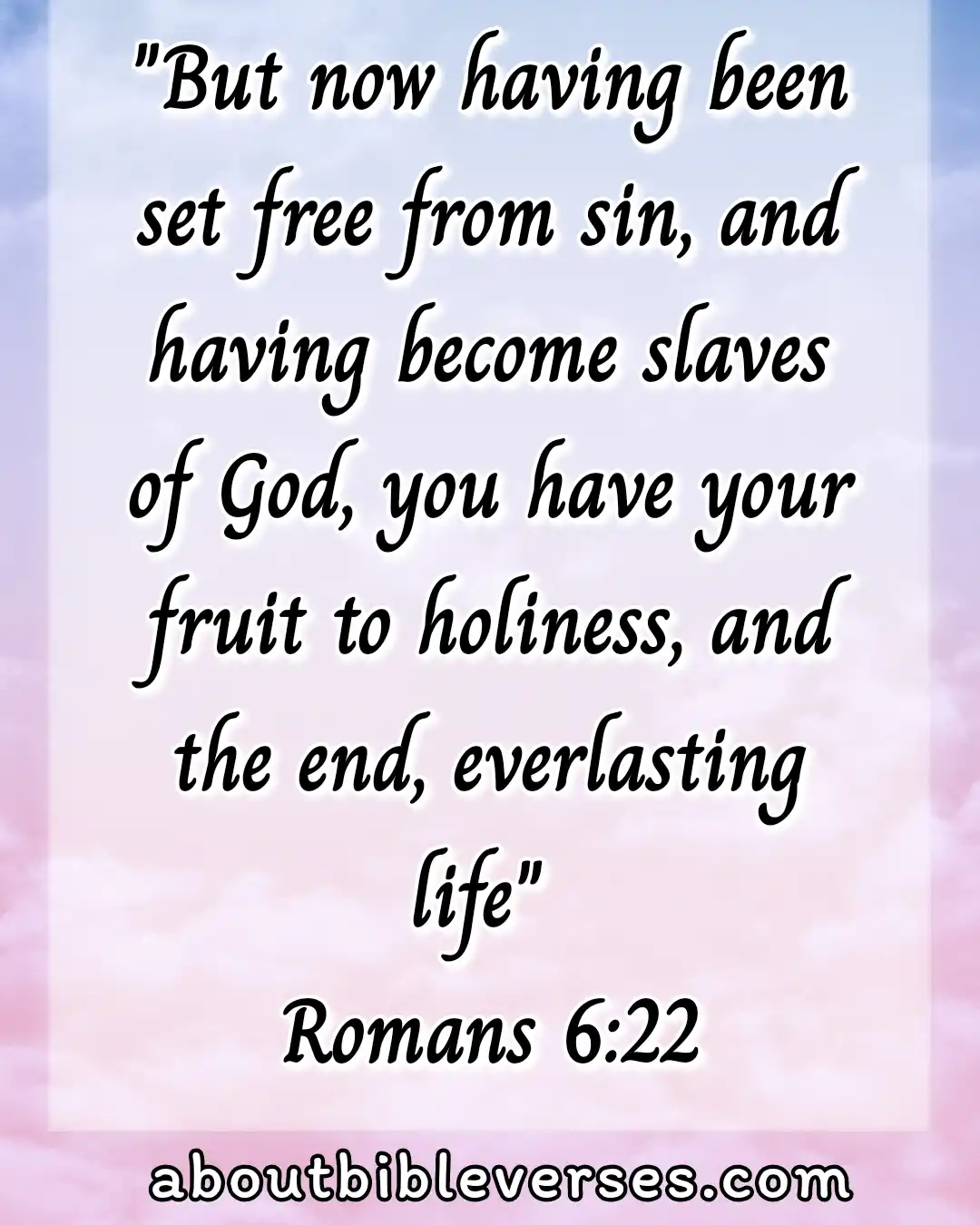 Romans 6:22(KJV)"But now being made free from sin, and become servants to God, ye have your fruit unto holiness, and the end everlasting life"
Explanation:- The sin was  introduced into the world by one man and eternal life also came to mankind by one man Jesus. He gave us the way to reach heaven by following Jesus.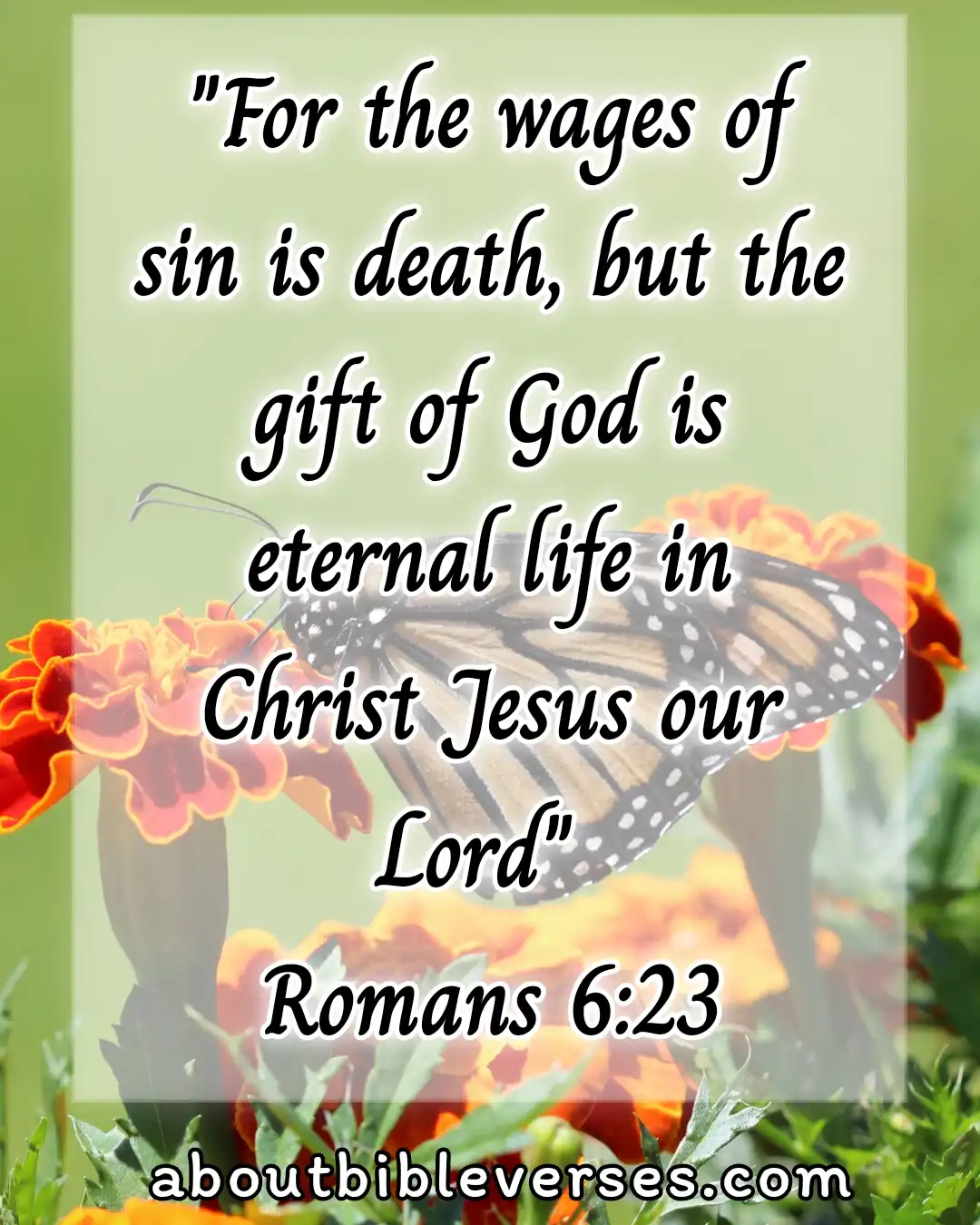 Romans 6:23(KJV)"For the wages of sin is death; but the gift of God is eternal life through Jesus Christ our Lord"
Explanation:- In Christ Jesus we have a hope of eternal life and we all can get that by trusting him and walking in his teachings. By nature we all are sinners and we cannot reach heaven by our good works. The wages of sin is death but Jesus can give us eternal life when we trust him as our Lord and savior.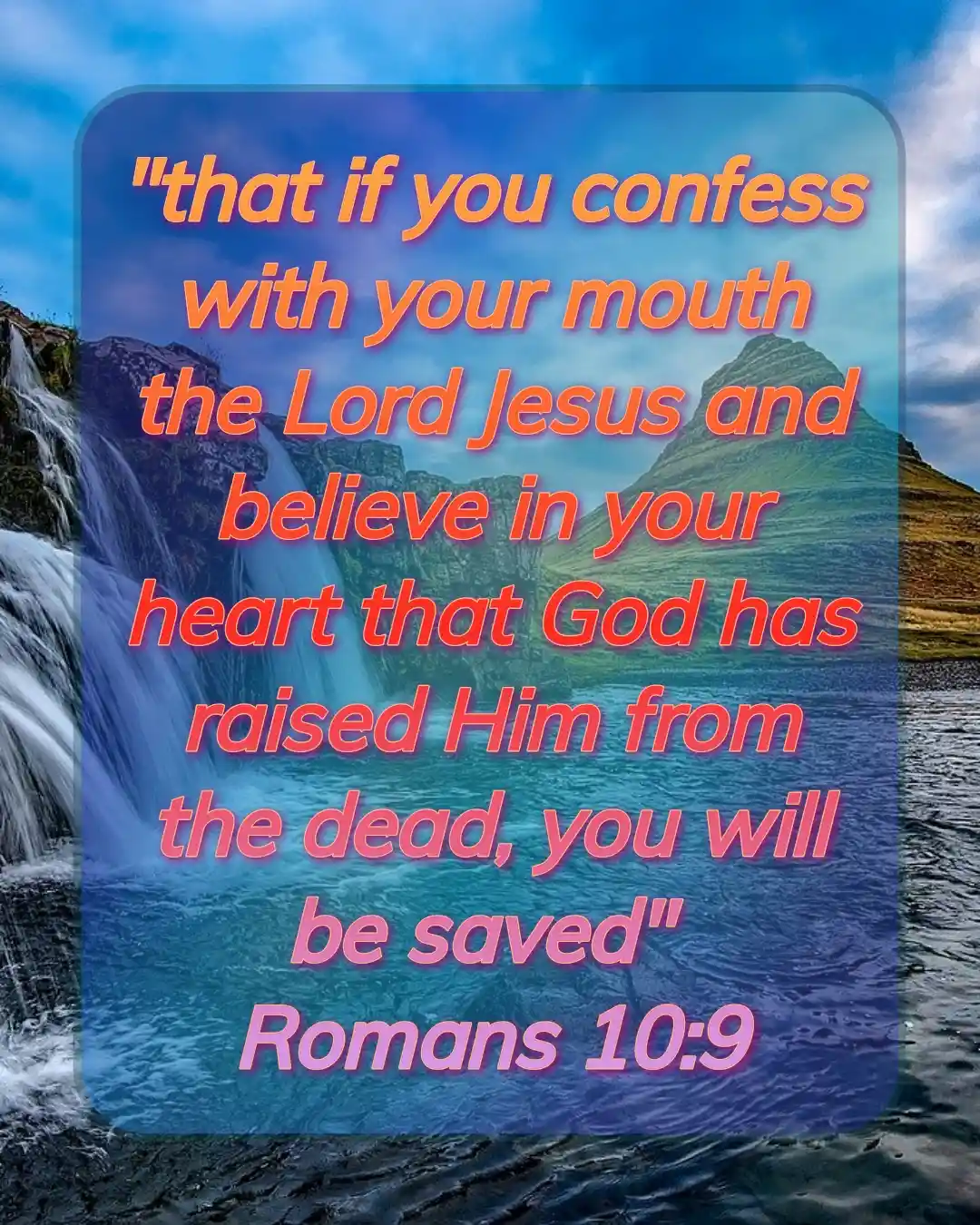 Romans 10:9(KJV)"That if thou shalt confess with thy mouth the Lord Jesus, and shalt believe in thine heart that God hath raised him from the dead, thou shalt be saved"
Explanation:- Jesus was resurrected on the third day of his crucifixion and he proved that we will also be given  a spiritual body by which we will reign with him forever.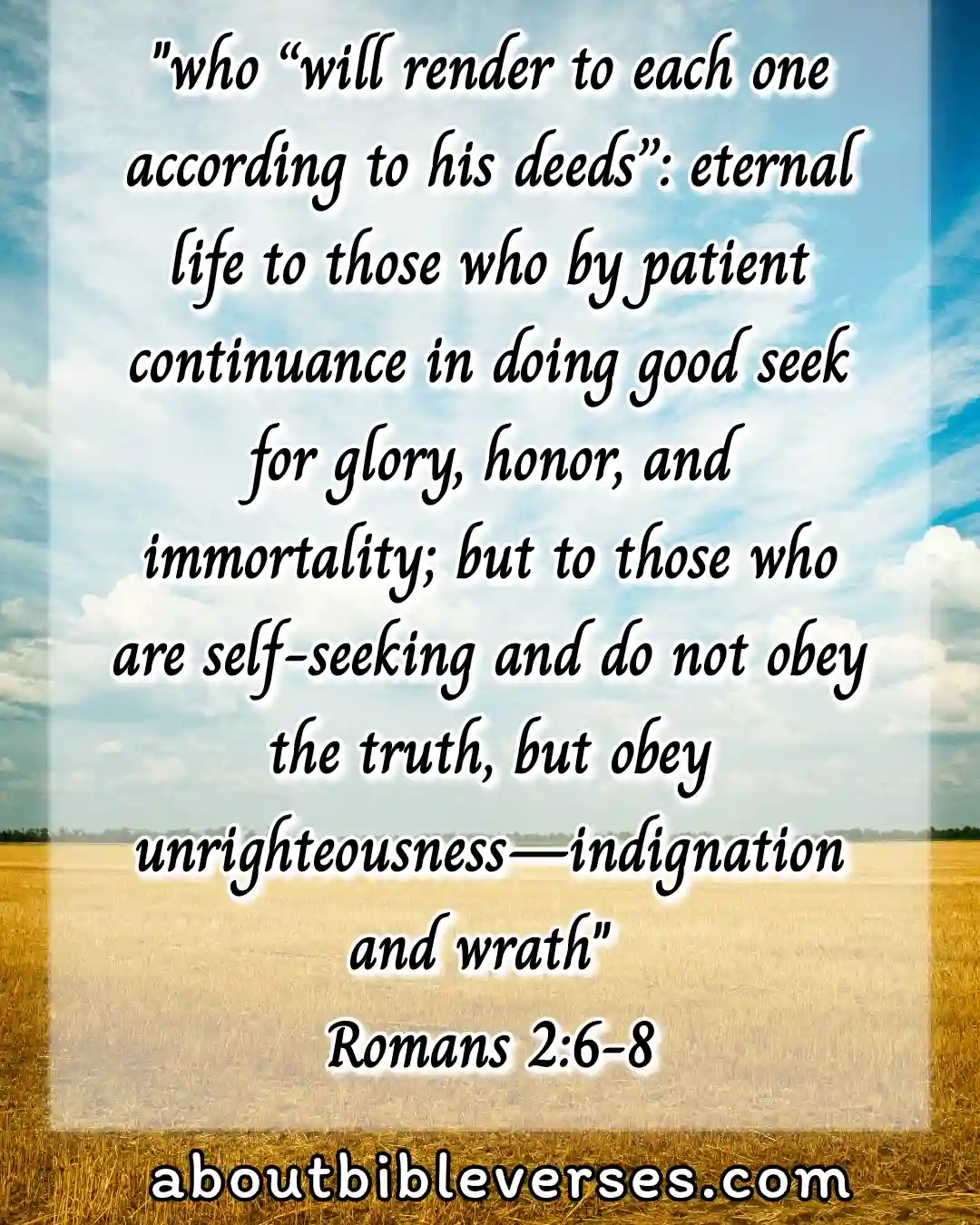 Romans 2:6-8(KJV)"Who will render to every man according to his deeds:To them who by patient continuance in well doing seek for glory and honour and immortality, eternal life: But unto them that are contentious, and do not obey the truth, but obey unrighteousness, indignation and wrath"
Explanation:- We are the chosen people in the eyes of the Lord and he promised us that he will put us in his Kingdom where we will live with him forever. For the non-believers they do not have this hope but for us who follow Jesus and live according to his instructions will be rewarded at the time of judgement and will live with him in heaven.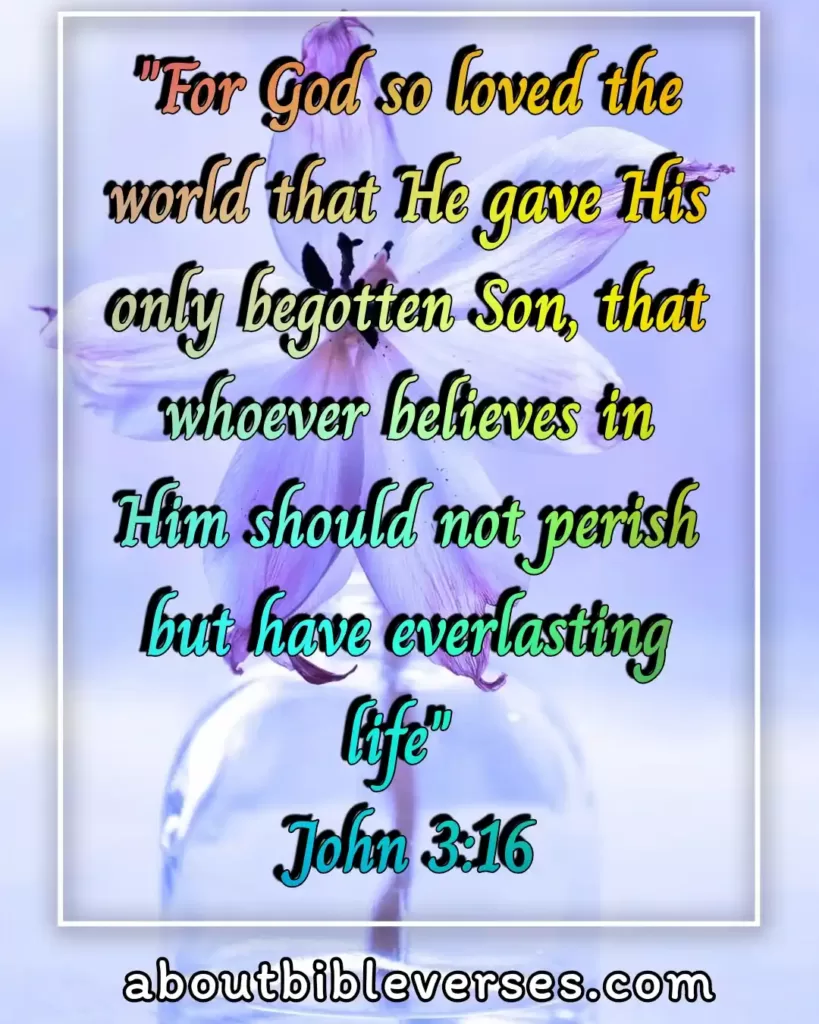 John 3:16(KJV)"For God so loved the world, that he gave his only begotten Son, that whosoever believeth in him should not perish, but have everlasting life"
Explanation:- God loves us very much and he doesn't want us to perish because of his wrath. To give us a new life and eternal life he came on this earth and took the human form and died on the cross to give us salvation.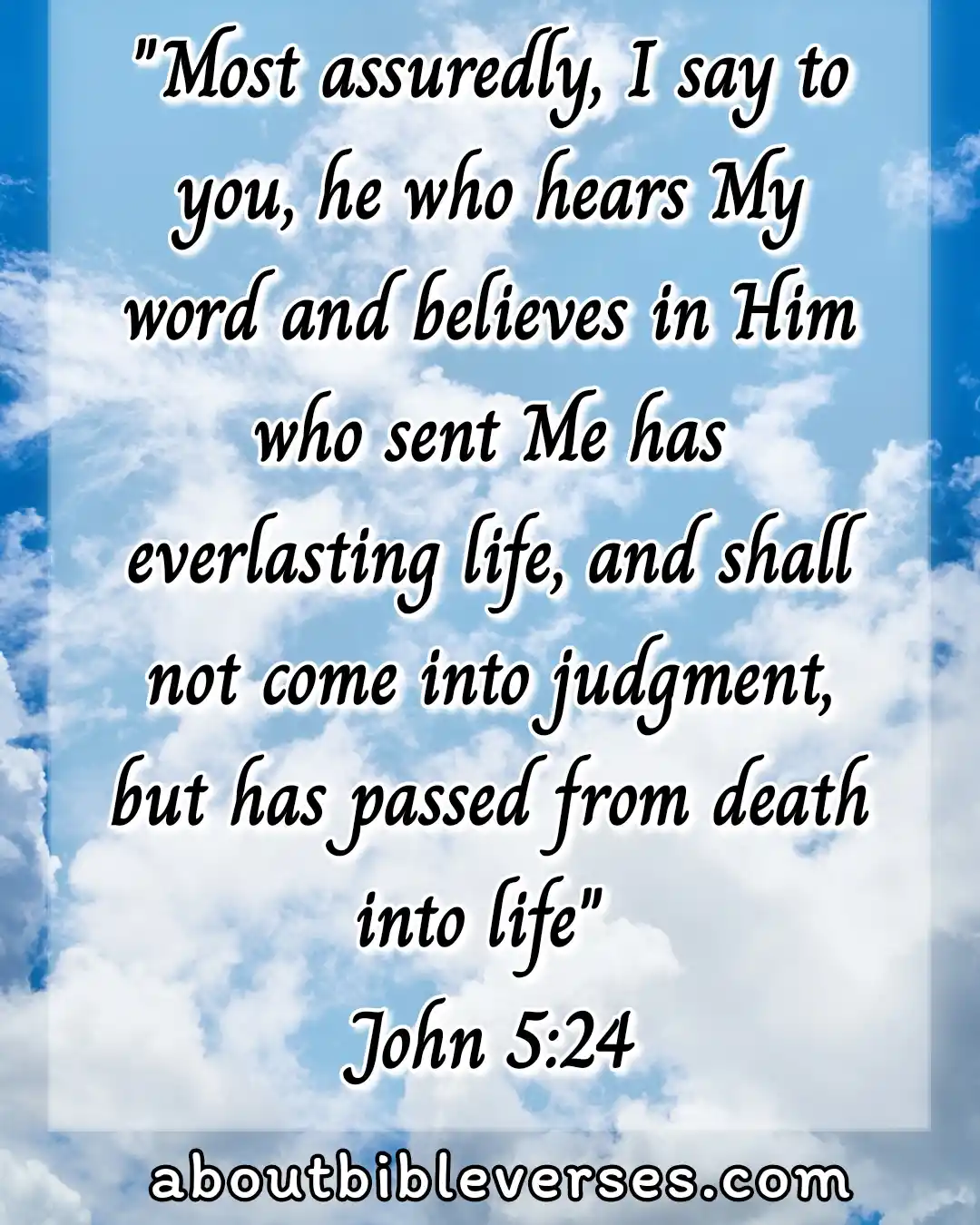 John 5:24(KJV)"Verily, verily, I say unto you, He that heareth my word, and believeth on him that sent me, hath everlasting life, and shall not come into condemnation; but is passed from death unto life"
Explanation:- Jesus says that whosoever will trust him and follow him will not see death and they will be given eternal life which will have no ending. He also proved eternal Life by showing his resurrected body to his disciples and all of the people who desired  to see his face.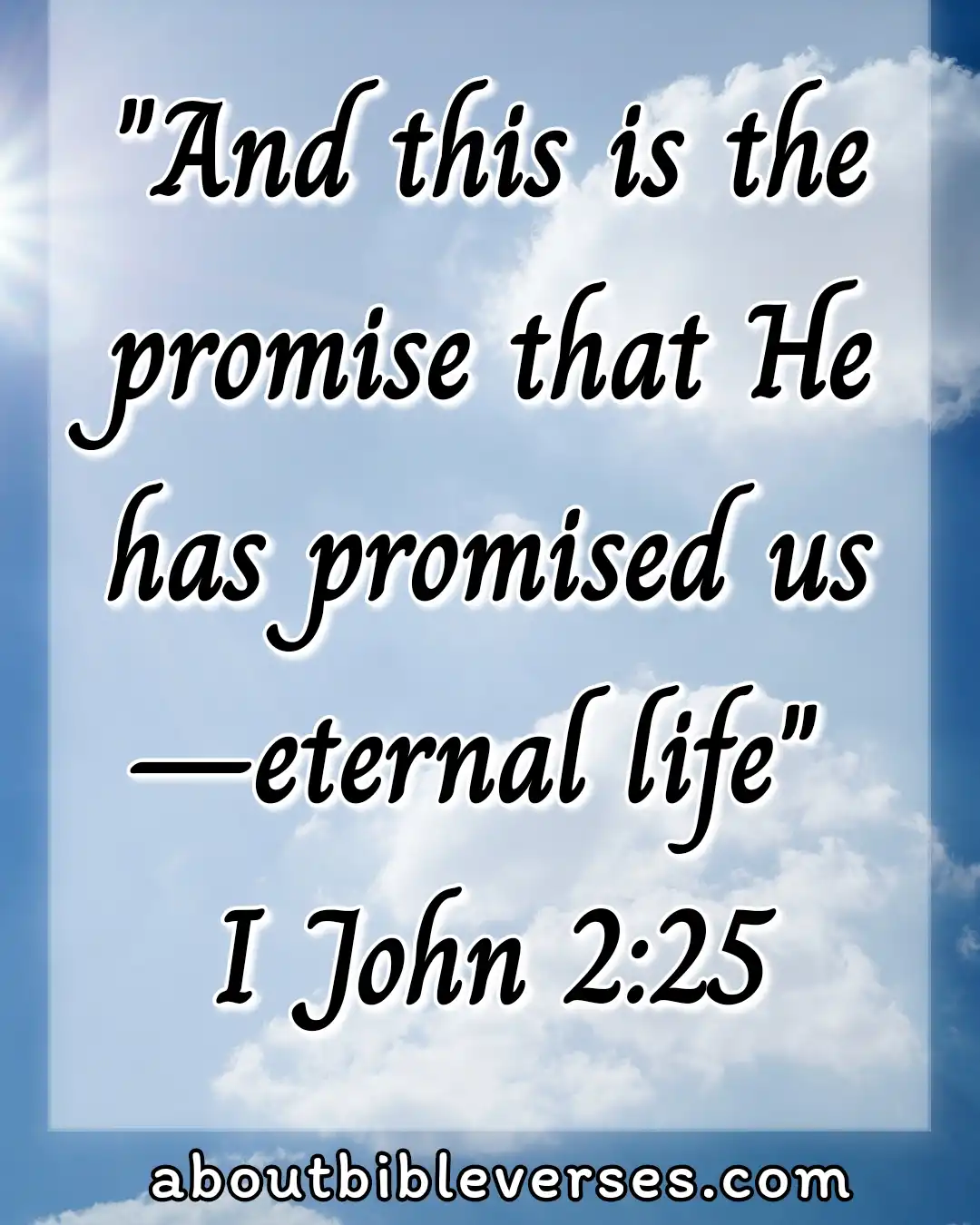 1 John 2:25(KJV)"And this is the promise that he hath promised us, even eternal life"
Explanation:- God has promised us that we will have eternal life in heaven and to inherit that we must live a holy life which pleases the Lord.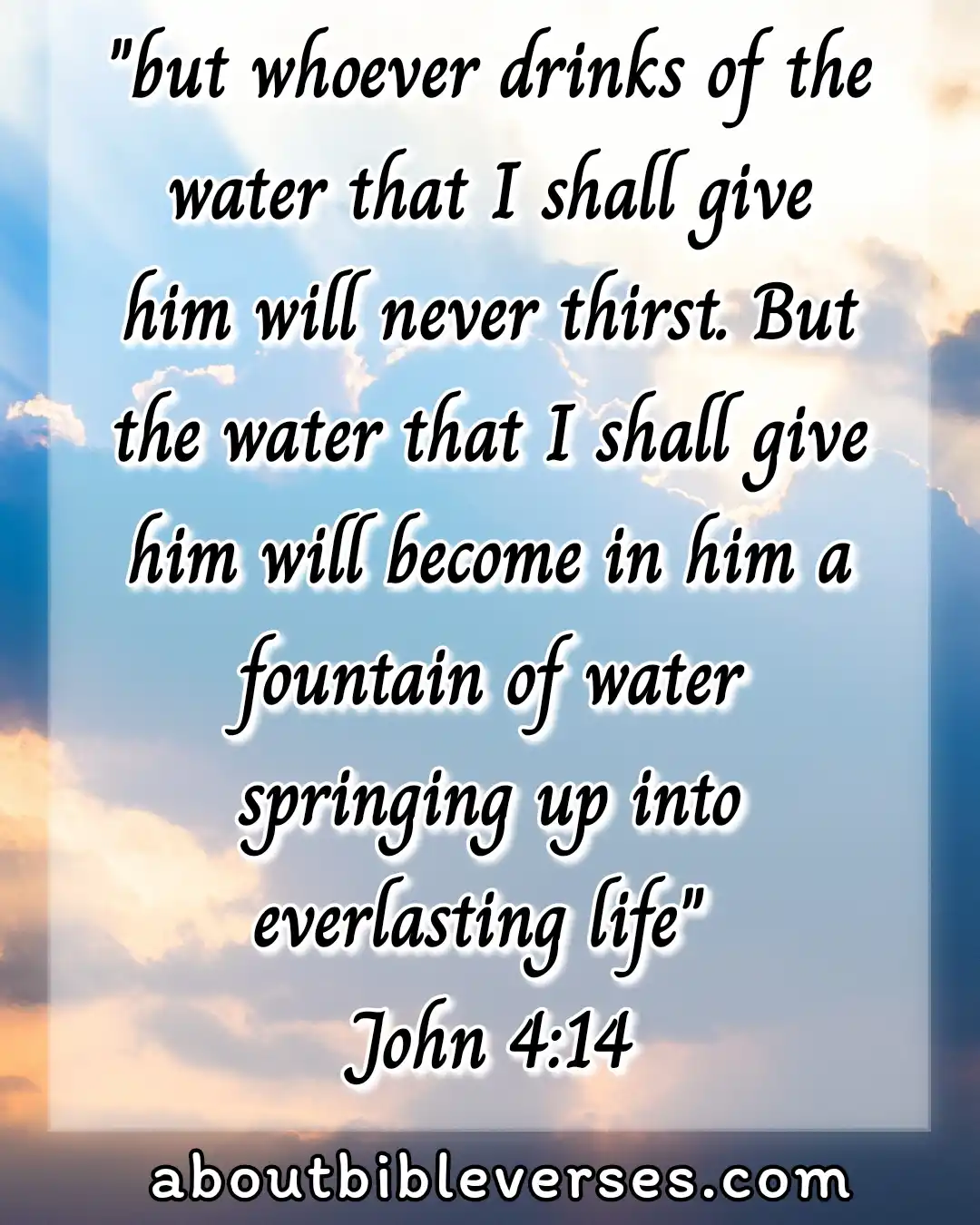 John 4:14(KJV)"But whosoever drinketh of the water that I shall give him shall never thirst; but the water that I shall give him shall be in him a well of water springing up into everlasting life"
Explanation:- Jesus offers the living water to everyone who believes he will drink from him and gain everlasting life and this is the hope of mankind.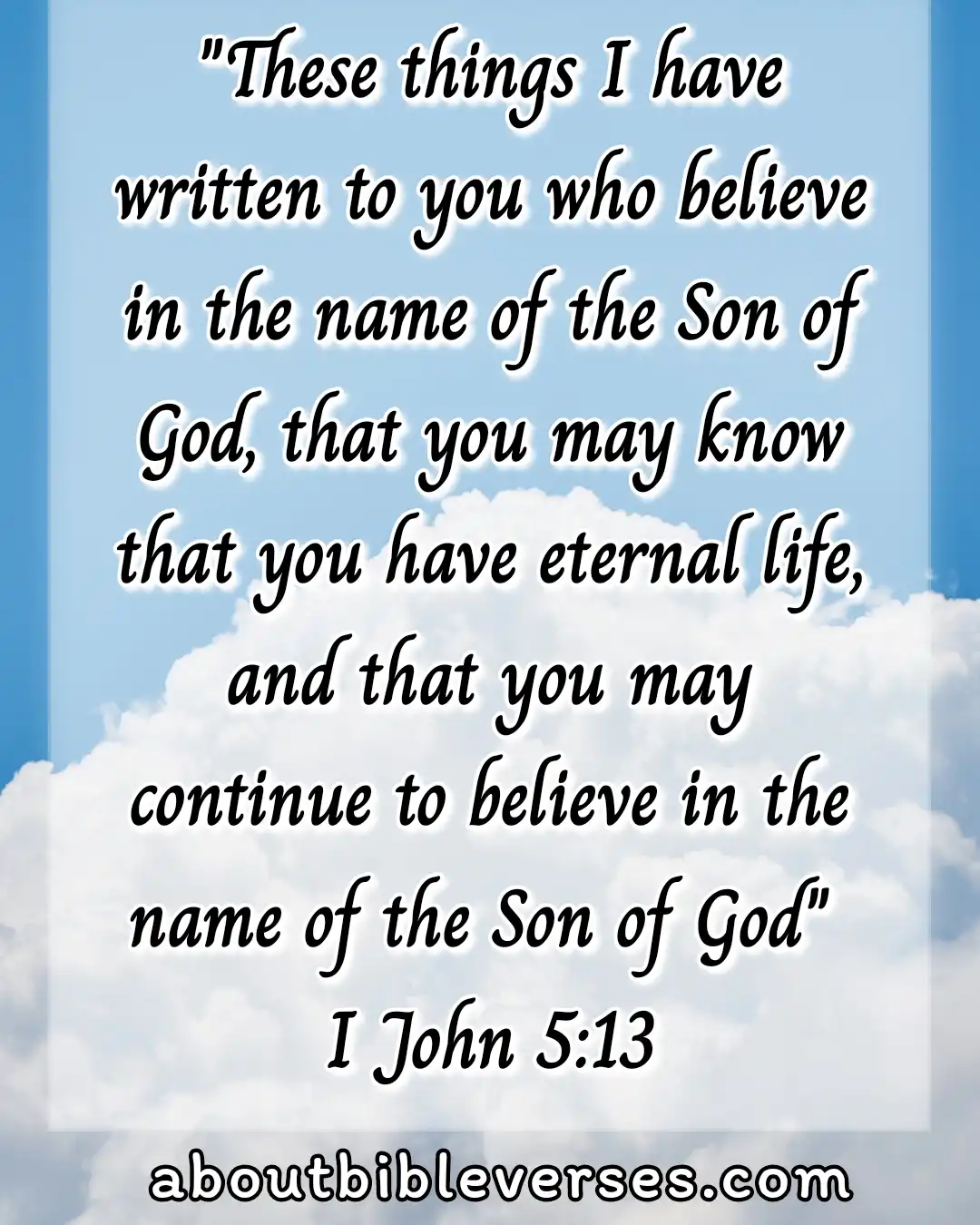 1 John 5:13(KJV)"These things have I written unto you that believe on the name of the Son of God; that ye may know that ye have eternal life, and that ye may believe on the name of the Son of God"
Explanation:- John wrote in his letter to believe in Jesus in order to get eternal life. This is the hope to the believers and everyone must seek after it. God will bless them who will turn their face from the sin towards his righteousness.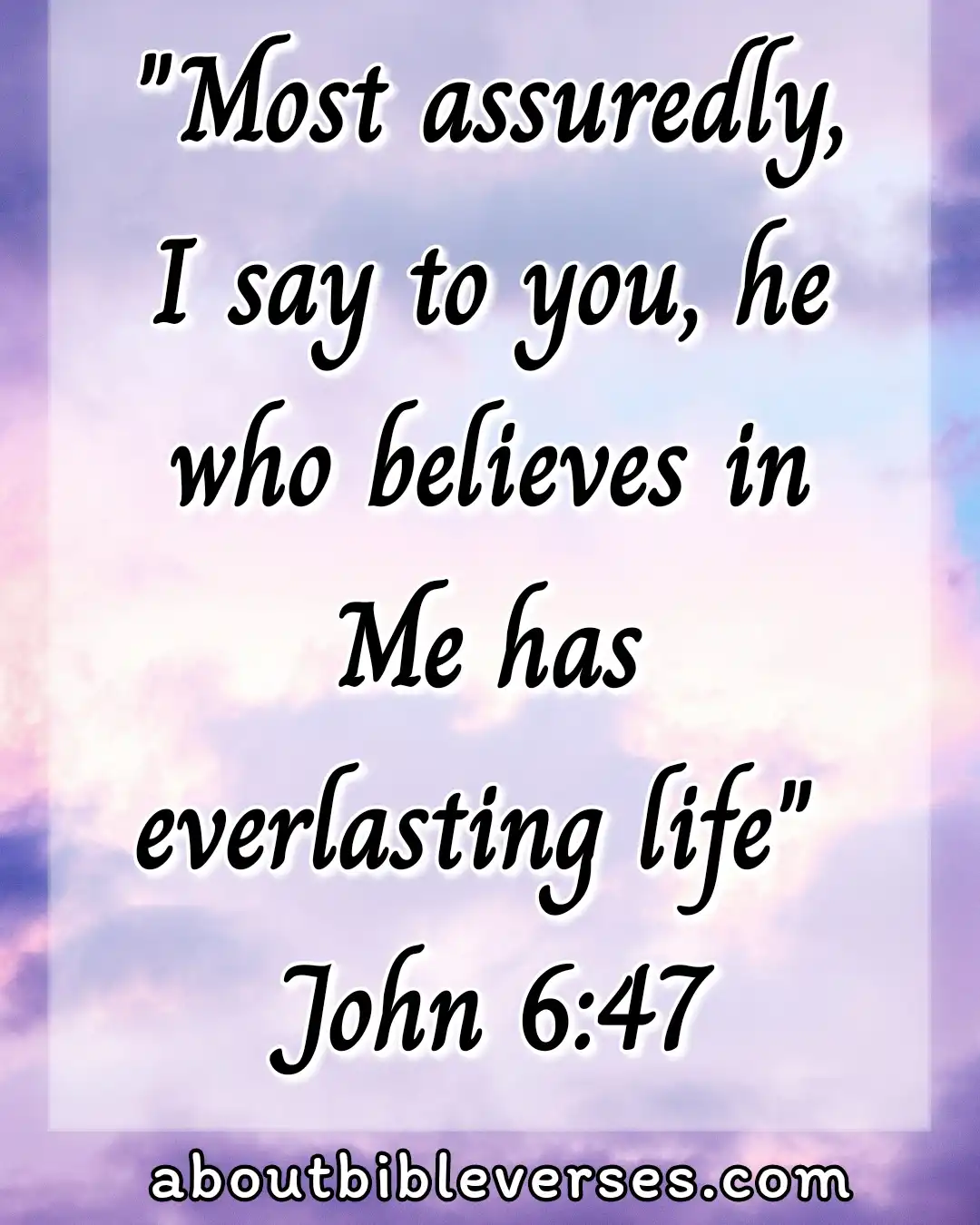 John 6:47(KJV)"Verily, verily, I say unto you, He that believeth on me hath everlasting life"
Explanation:- If anyone believes in Jesus Christ will achieve eternal life. Jesus came on this earth to give the man full life which he has no knowledge beyond him.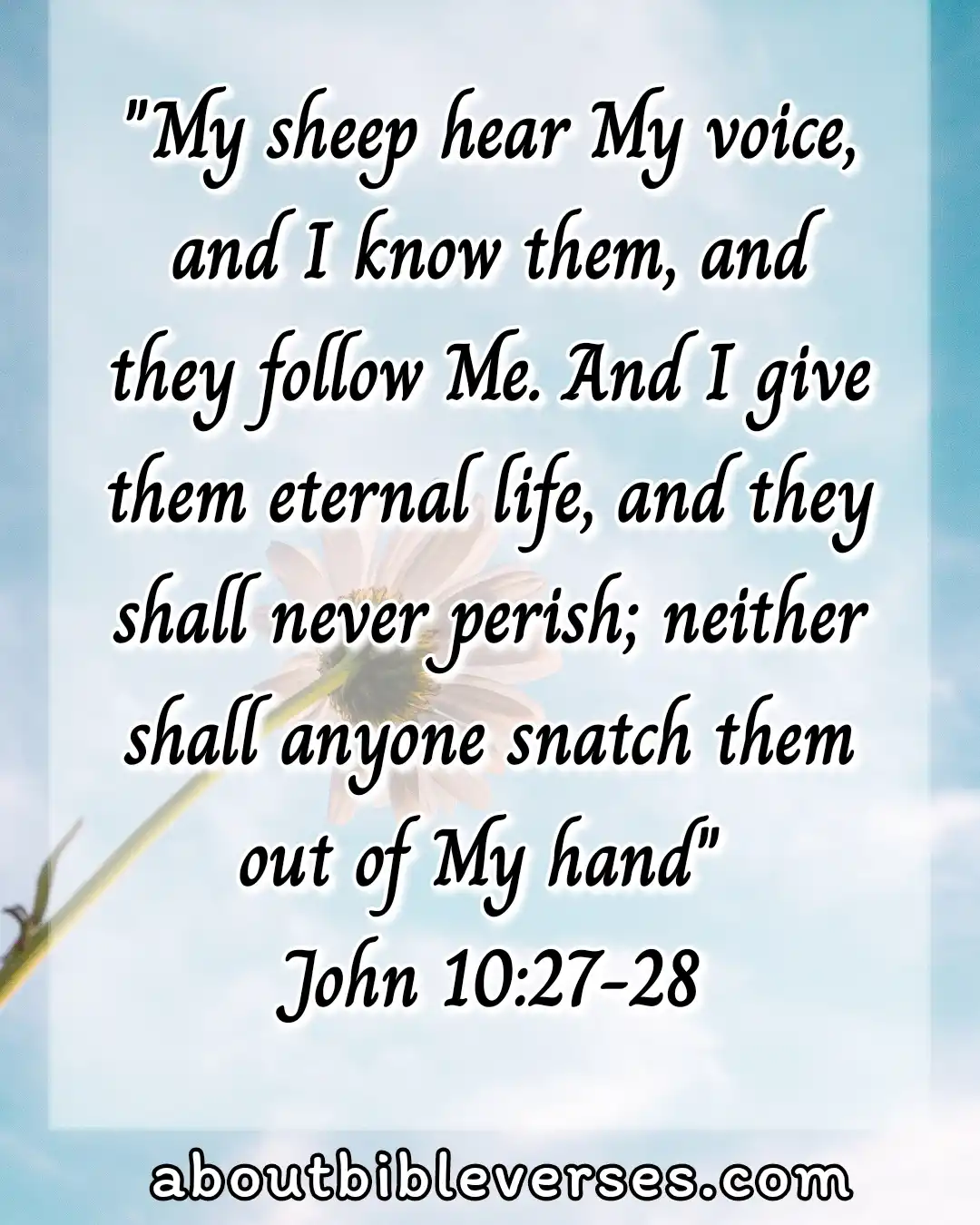 John 10:27-28(KJV)"My sheep hear my voice, and I know them, and they follow me: And I give unto them eternal life; and they shall never perish, neither shall any man pluck them out of my hand"
Explanation:- Jesus says that his children will obey him and follow him throughout life because they will be given the life of never-ending. This is the promise to each and every believer who will live righteously in this world.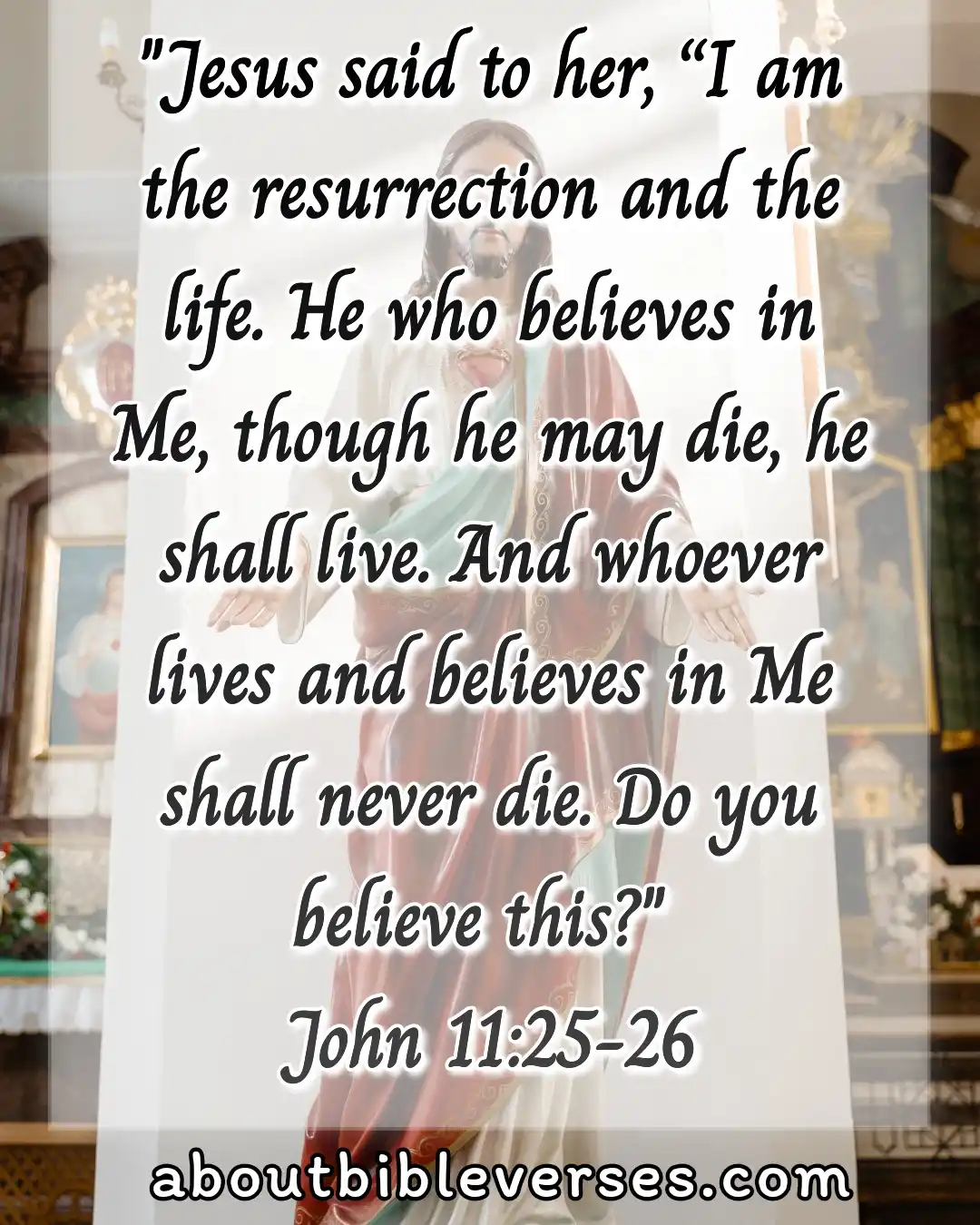 John 11:25-26(KJV)"Jesus said unto her, I am the resurrection, and the life: he that believeth in me, though he were dead, yet shall he live: And whosoever liveth and believeth in me shall never die. Believest thou this"
Explanation:- Every year many people are dying without knowing Jesus and it is a tragic moment for them when Jesus will come on this earth and they will be resurrected from their death and they will see a new life but they will not be able to enter into his Kingdom. Here Jesus expressed that whosoever will believe him will never see death but they will be rewarded with the everlasting life in heaven.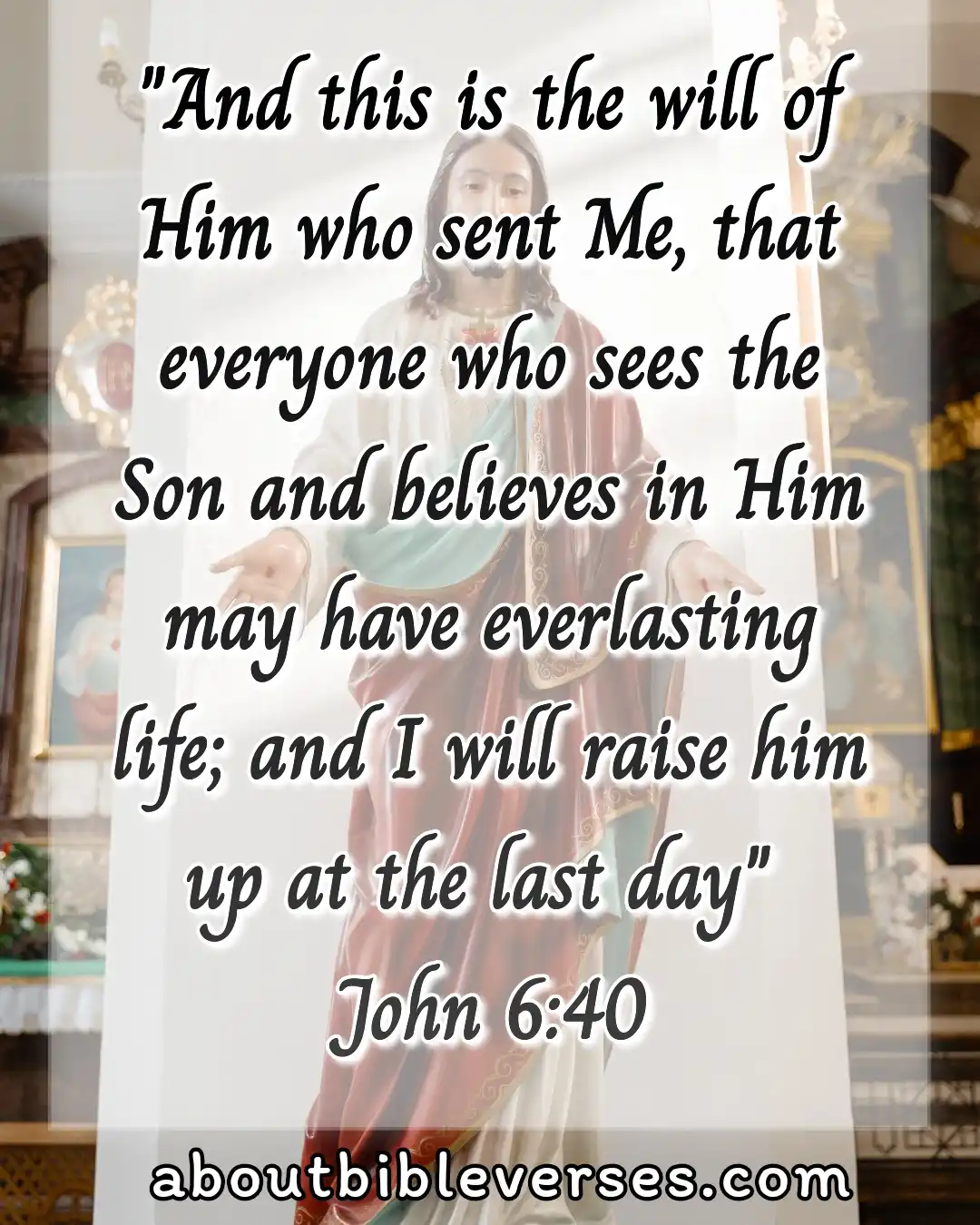 John 6:40(KJV)"And this is the will of him that sent me, that every one which seeth the Son, and believeth on him, may have everlasting life: and I will raise him up at the last day"
Explanation:- The followers of Jesus Christ will not gain any respect and honor from this world but they have a high hope which the world doesn't have. They will be resurrected with the glorious body and reign with Christ in heaven in the days to come.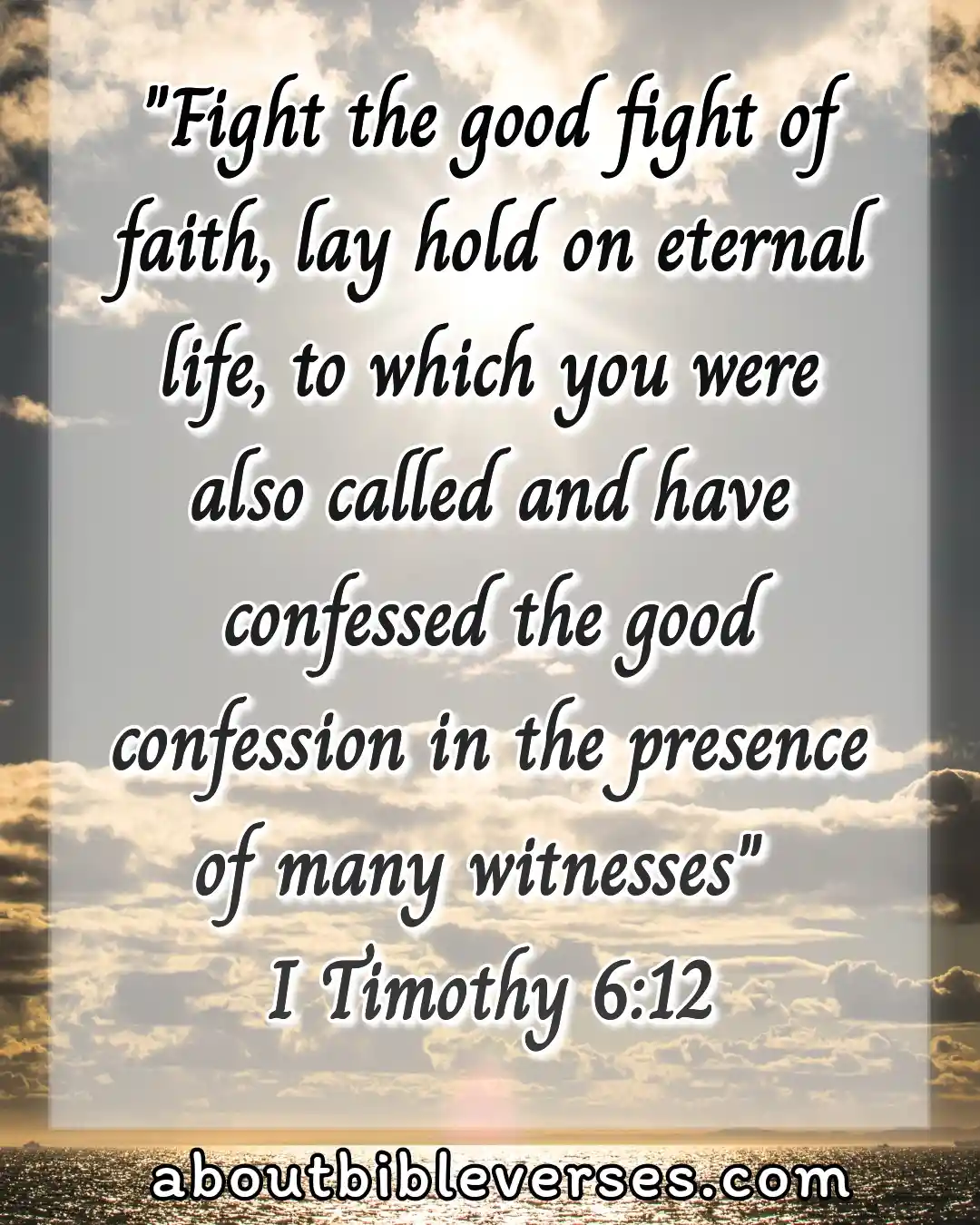 1 Timothy 6:12(KJV) "Fight the good fight of faith, lay hold on eternal life, whereunto thou art also called, and hast professed a good profession before many witnesses"
Explanation:- Paul urged  Timothy to become a good evangelist so that he can preach the gospel to the world and people can turn their lives from sin to Jesus. Only Jesus offers eternal life which can be received by faith.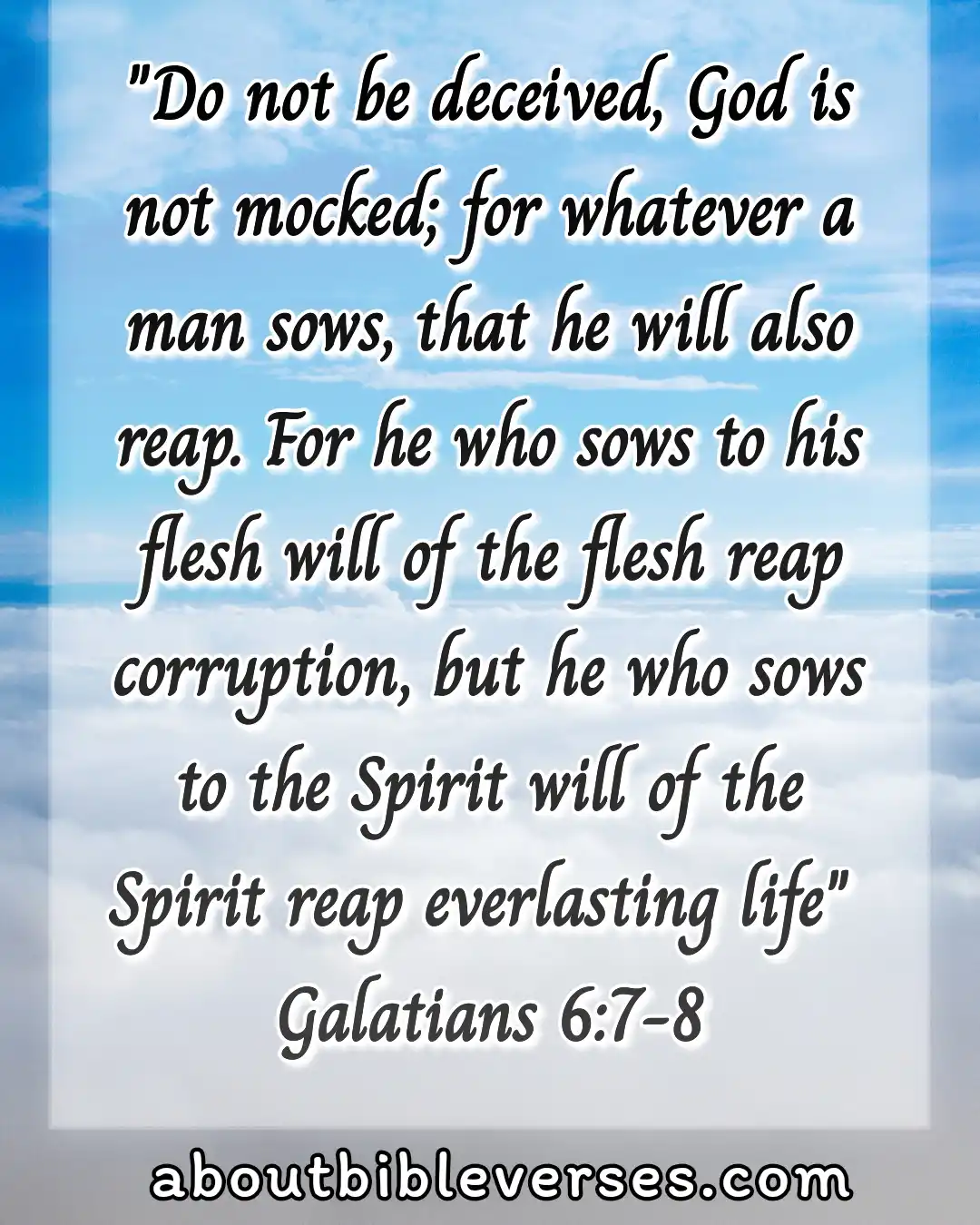 Galatians 6:7-8(KJV)"Be not deceived; God is not mocked: for whatsoever a man soweth, that shall he also reap. For he that soweth to his flesh shall of the flesh reap corruption, but he that soweth to the Spirit shall of the Spirit reap life everlasting"
Explanation:- The scripture says we should not mock God but to take him seriously because he will give each of us eternal life according to our works on this earth. If we work for our flesh then we will inherit hell but if we think for our spirit then we will be given eternal life in heaven.