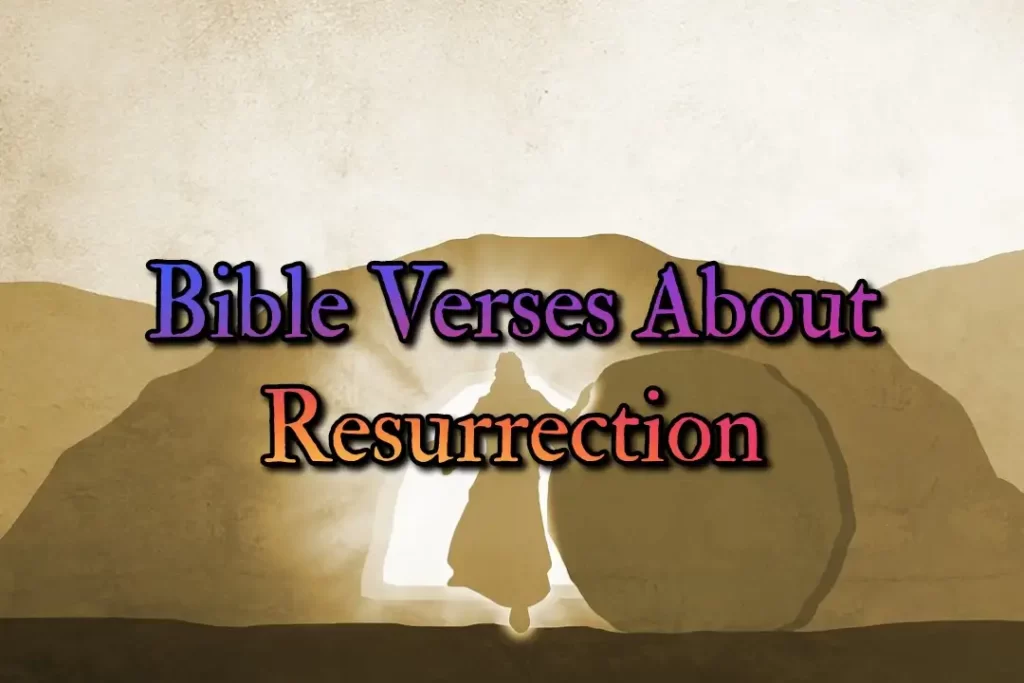 Hello dear friends, welcome to our site in the name of Jesus Christ. Today we will look at the Bible Scriptures About Resurrection And Resurrection Of Jesus In KJV. If you like today's post then definitely comment and share.
Jesus brought life back to those who will put his faith in Him. Jesus taught His disciples that we all will be resurrected again and will live with Him forever.  Even His followers were not sure about life after death but when Jesus met them after His resurrection, they believed Him.
Many people do not know that we have life after our physical death. Jesus said if we believe him we will not see death anymore. Adam was the first man by whom sin entered the world, but Jesus is the second Adam through whom we get our life. When Adam and Eve ate the fruit which God told them not to eat, death entered our life.
The Bible says that we all are sinners and deserve death as punishment. But if we accept Jesus as our savior, we get rid of the power of sin. Jesus died on behalf of us at the cross to deliver us from the wrath of God.
Jesus says that the resurrection is for all, even the sinners also will be resurrected from death. But those who will follow Him and obey all His commandments will live with Him in heaven forever.
Dear friends now let's see the Bible scriptures below that talk about Resurrection And Resurrection Of Jesus.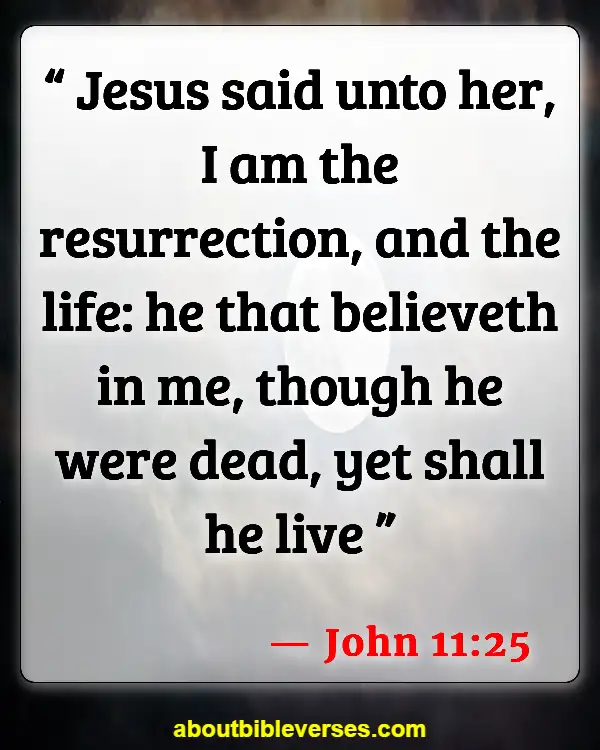 John 11:25(KJV) "Jesus said unto her, I am the resurrection, and the life: he that believeth in me, though he were dead, yet shall he live"
 Explanations:- At the death of Lazarus, Jesus was not there so when He came, Lazarus was in the tomb for four days. Many women gathered around Martha and Mary to comfort them due to their brother's demise.
Martha met Jesus and told Him that if you had been here, my brother would not have died. She had a strong faith in Jesus and she knew that her brother would arise on the day of resurrection.
At that moment Jesus told her that He alone is the resurrection and life. One who will believe in Him will never taste death.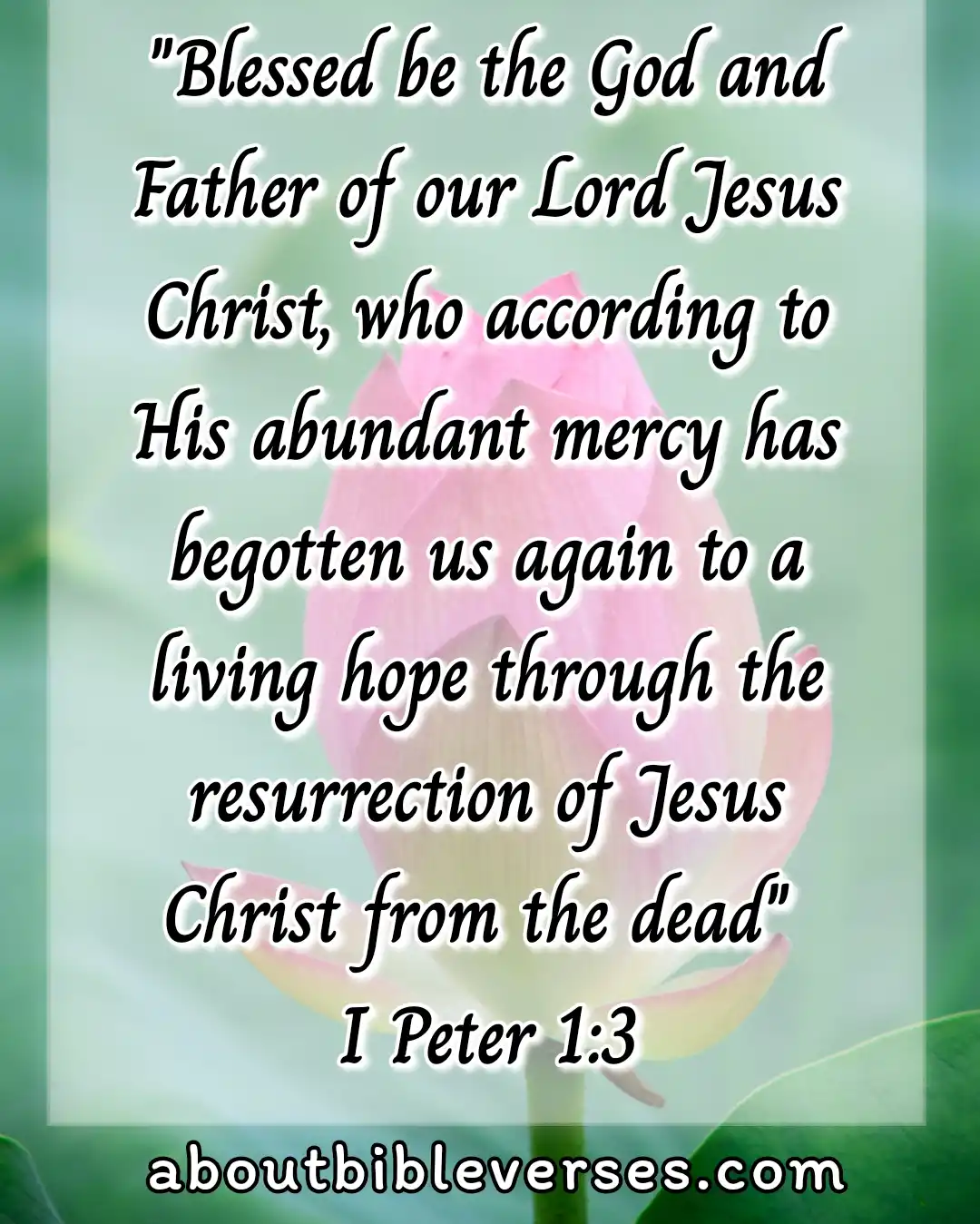 1 Peter 1:3(KJV) "Blessed be the God and Father of our Lord Jesus Christ, which according to his abundant mercy hath begotten us again unto a lively hope by the resurrection of Jesus Christ from the dead"
Explanations:- Paul reminded the believers about the heavenly inheritance which will be obtained through believing in Jesus. Our citizenships are not on this earth, but we will be in heaven where we shall live forever.
God resurrected Jesus from the grave so it is a living hope for each of us that we will also be resurrected by the Lord. By the resurrection, we will inherit an incorruptible and undefiled world that will never fade away and be reserved in heaven for us.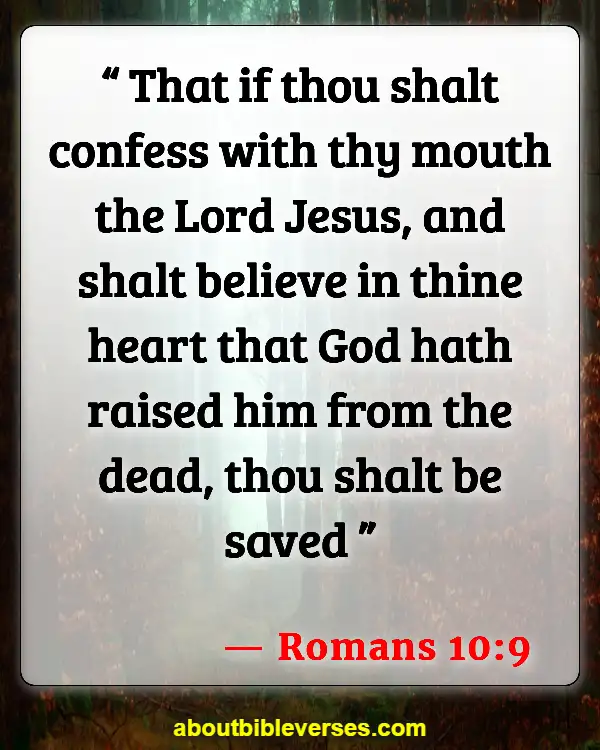 Romans 10:9(KJV) "That if thou shalt confess with thy mouth the Lord Jesus, and shalt believe in thine heart that God hath raised him from the dead, thou shalt be saved"
Explanations:- The law that Moses received from the Lord came to an end at the death of Jesus. The law has no power to give salvation to the Jews after the death of Jesus.
To enter into heaven everyone has to acknowledge Jesus is the only way to salvation. Trusting in Jesus one can receive salvation. He also needs to believe in his heart that Jesus was resurrected from death.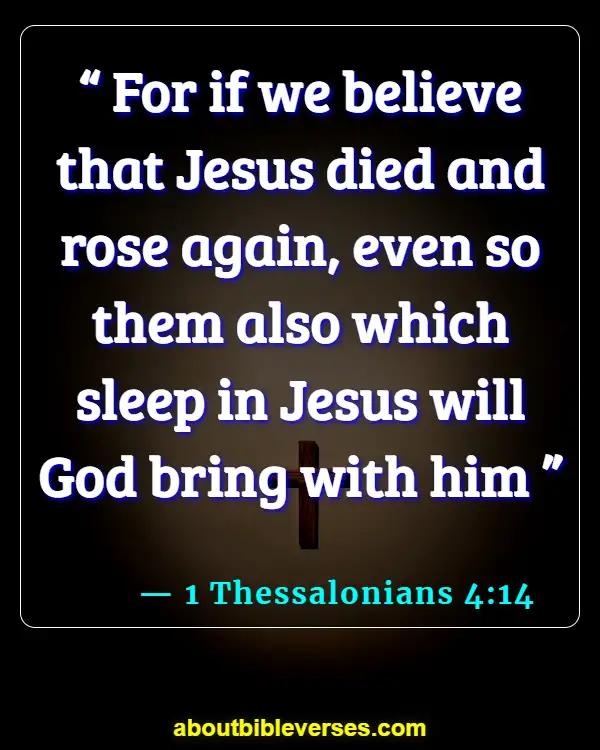 1 Thessalonians 4:14(KJV) "For if we believe that Jesus died and rose again, even so them also which sleep in Jesus will God bring with him"
Explanations:- Paul wanted us not to be ignorant concerning our life after death. We should not express our sorrow for our dear ones whom we lost. For the non-believers, they have no hope to see each other. But we have the hope that we will meet each other as the Lord Jesus was resurrected from the death so we will resurrect.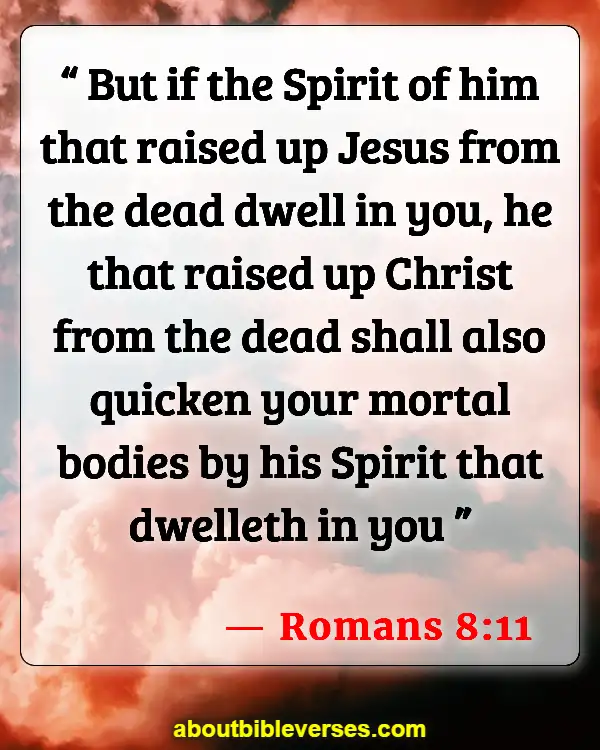 Romans 8:11(KJV) "But if the Spirit of him that raised up Jesus from the dead dwell in you, he that raised up Christ from the dead shall also quicken your mortal bodies by his Spirit that dwelleth in you"
Explanations:- Those who are pleasing their flesh is the enmity of God. If we are not in the flesh but walk in the spirit, then the spirit of God will dwell in us.
To be part of Lord Jesus we must receive His Spirit. When His spirit will dwell in us we will be resurrected from the dead. As the Lord rose Jesus by the power of resurrection.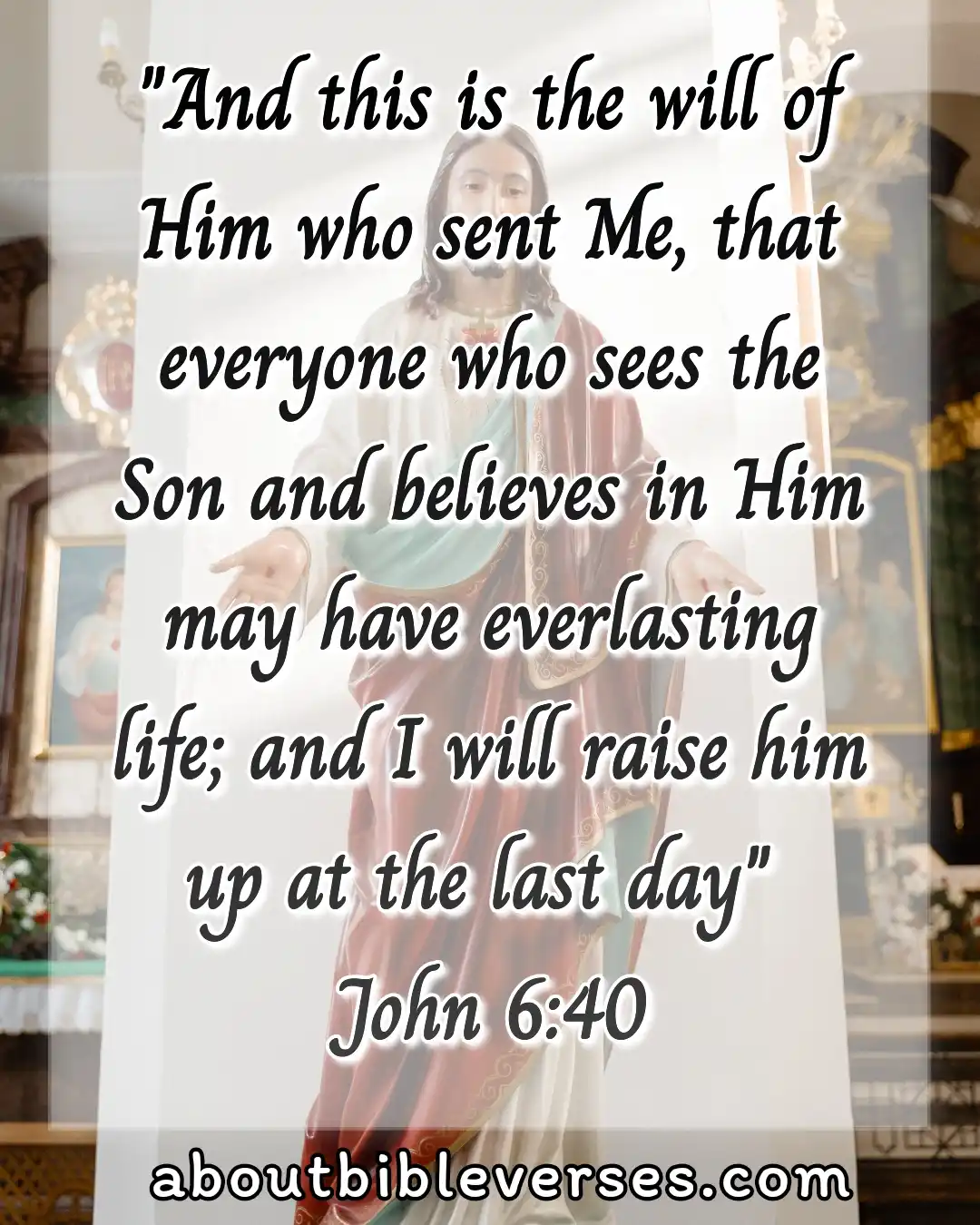 John 6:40(KJV) "And this is the will of him that sent me, that every one which seeth the Son, and believeth on him, may have everlasting life: and I will raise him up at the last day"
Explanations:- Jesus said that he is the bread of God who came down from heaven to sacrifice for the world. Jesus told us that He is the bread of life and he who comes before Him will never be hungry and thirst.
Everyone who will believe in Him may have everlasting life and He will raise him up on the last day.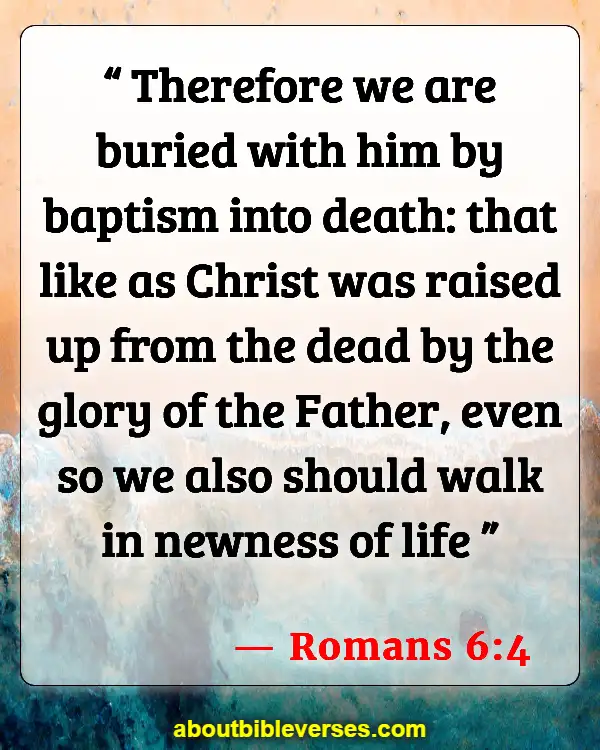 Romans 6:4(KJV) "Therefore we are buried with him by baptism into death: that like as Christ was raised up from the dead by the glory of the Father, even so we also should walk in newness of life"
 Explanations:- When we receive Jesus we become a new creation, all of our past activities get buried with Jesus at the baptism. Baptism is a symbol of accepting Christ's death as our burial of sinful life.
Jesus was glorified and received a new body after His resurrection, so we will be like Him by following all of His teachings.
Isaiah 26:19(KJV) "Thy dead men shall live, together with my dead body shall they arise. Awake and sing, ye that dwell in dust: for thy dew is as the dew of herbs, and the earth shall cast out the dead"
 Explanations:- Isaiah warned the Jews to turn back to the Lord through their sins were huge the Lord forgave them. As the nation, Israel was God's first born so He had pitied them.
This verse said that we will live with Him on the last day when the Lord will come back with the archangel.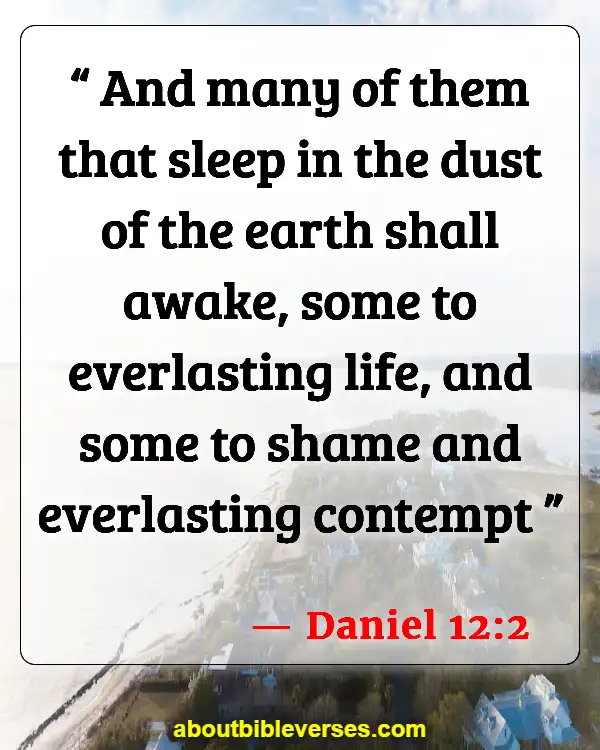 Daniel 12:2(KJV) "And many of them that sleep in the dust of the earth shall awake, some to everlasting life, and some to shame and everlasting contempt"
Explanations:- The Lord spoke to prophet Daniel through a vision concerning the last things. At the second coming of Jesus, there will be a huge shake and loud noise in the world and those who died in Jesus will inherit eternal life. On the other hand, the rest will be thorn into eternal hell where they will suffer and receive their punishment.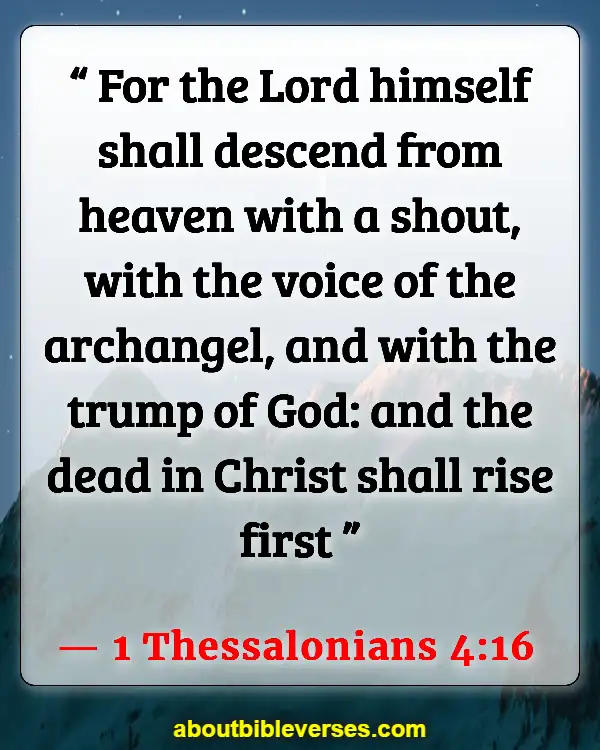 1 Thessalonians 4:16(KJV) "For the Lord himself shall descend from heaven with a shout, with the voice of the archangel, and with the trump of God: and the dead in Christ shall rise first"
Explanations:- We should have a clear view of the last things that would occur at the second coming of Jesus. In Jesus we all have life and we will remain alive after our physical death.
Jesus will come down from heaven with a great noise and the whole world will see Him. He will come along with the archangel and those who died in Him will be lifted up.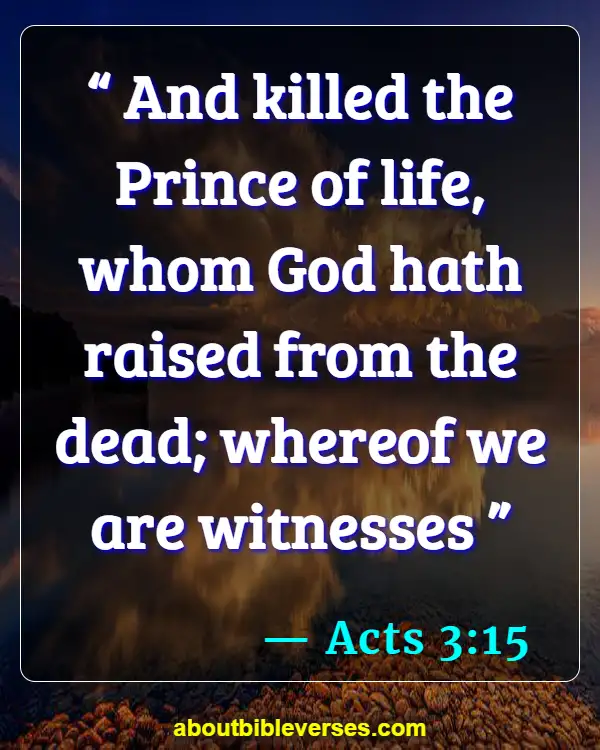 Acts 3:15(KJV) "And killed the Prince of life, whom God hath raised from the dead; whereof we are witnesses"
Explanations:- When the lame man was healed by the powerful name of Jesus through the prayer of Peter and John, People were amazed. Peter responded to them by about the wonderful life of Jesus.
He reminded them about what they did to Jesus. They killed the prince of life but the grave could not hold Him. He rose from the death and met His disciples.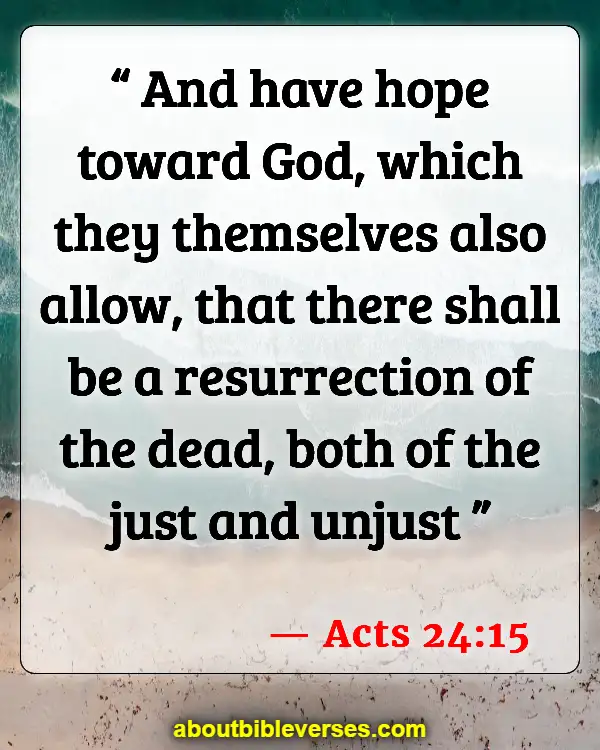 Acts 24:15(KJV) "And have hope toward God, which they themselves also allow, that there shall be a resurrection of the dead, both of the just and unjust"
 Explanations:- Many people do not believe in the resurrection. The Word of God warns us to trust in the Lord because he is faithful. What God spoke, He did and in the future, He will fulfill all the promises.
Everyone will be resurrected from the dead and according to their deeds, they will get their destinations.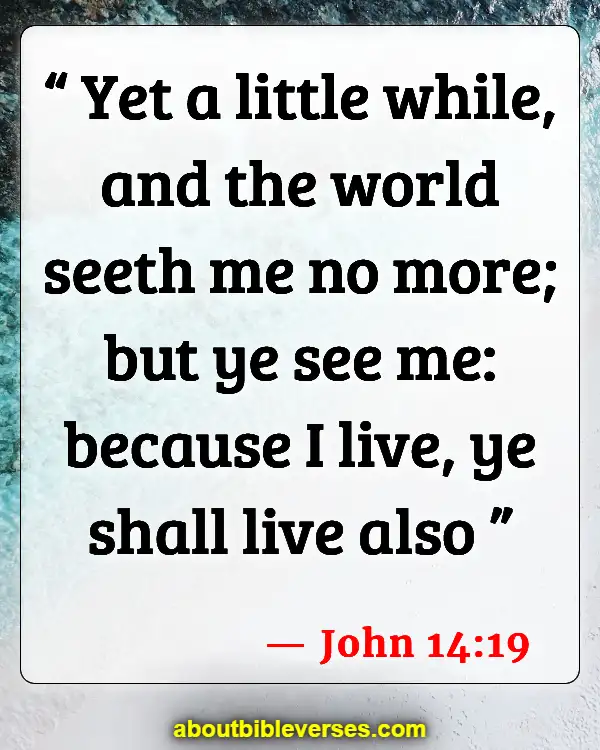 John 14:19(KJV) "Yet a little while, and the world seeth me no more; but ye see me: because I live, ye shall live also"
 Explanations:- Jesus comforted His disciples before His death that He would send another helper who will guide them. Jesus told them that He will not leave us orphans.
The world will not see that helper because it is the spirit of God. Jesus told them that He will be back again in the form of the Holy Spirit and dwell with them till the end of this world.
Philippians 3:10(KJV) "That I may know him, and the power of his resurrection, and the fellowship of his sufferings, being made conformable unto his death"
 Explanations:- We are saved by the grace of God. We cannot save ourselves from the hands of sins, to get rid of sins, we need to baptize in the name of Jesus.
Jesus will give the salvation if we follow Him and believe Him that He was resurrected from the dead. Through His sufferings, we gain life.
Romans 8:34(KJV) "Who is he that condemneth? It is Christ that died, yea rather, that is risen again, who is even at the right hand of God, who also maketh intercession for us"
 Explanations:- Jesus will deliver us from the wrath of God. We were destined to go to hell but Jesus gave His life so that we can live with Him in heaven.
The Bible tells us that He bought us by His precious blood. To redeem us from the power of Satan, Jesus took our sins on the cross and died for us.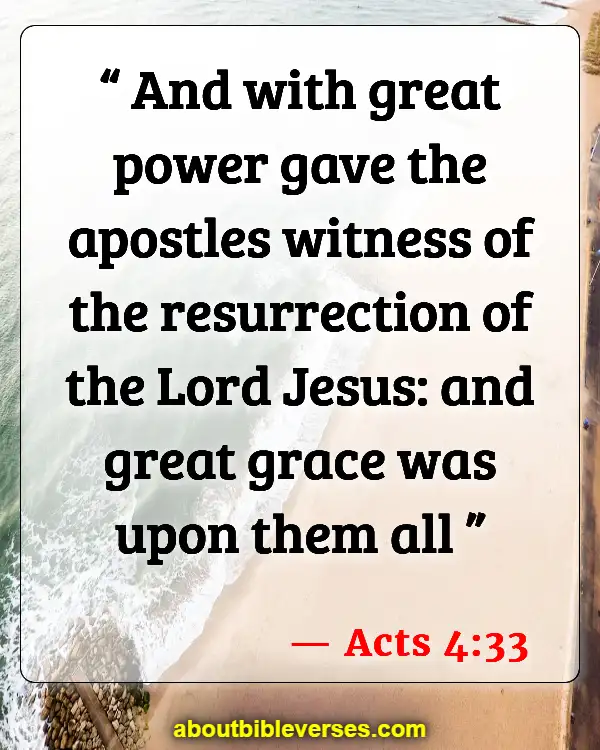 Acts 4:33(KJV) "And with great power gave the apostles witness of the resurrection of the Lord Jesus: and great grace was upon them all"
 Explanations:- All the disciples of Jesus Christ were scattered when he was taken to death. They went back to their previous lives but when Jesus met them after His resurrection, they believed Him.
His disciples experienced Jesus with their naked eyes and afterward, they went to preach the gospel to the whole world. If Jesus was not resurrected from the grave no one would have ever been to preach to Him.
Romans 6:8-9(KJV) "Now if we are dead with Christ, we believe that we shall also live with him: Knowing that Christ being raised from the dead dieth no more; death hath no more dominion over him"
 Explanations:- Jesus said whosoever will believe in Him, will never see death and will live forever. He also said He came to give us life so that we may know what life is.
The Bible tells us that Jesus died and rose again and we shall meet him at His second coming when he will come to take us in His kingdom.
1 Corinthians 15:3-4(KJV) "For I delivered unto you first of all that which I also received, how that Christ died for our sins according to the scriptures; And that he was buried, and that he rose again the third day according to the scriptures"
 Explanations:- The virgin birth, suffering, and crucifixion of Jesus were foretold in the scriptures before His birth. Isaiah proclaimed all these in his book.
Jesus died for our sins, He was sinless and gave Himself to redeem us from the bondage of Sin. Jesus was buried and resurrected from death and met His disciples. We will also be like Him and live forever with Him in heaven.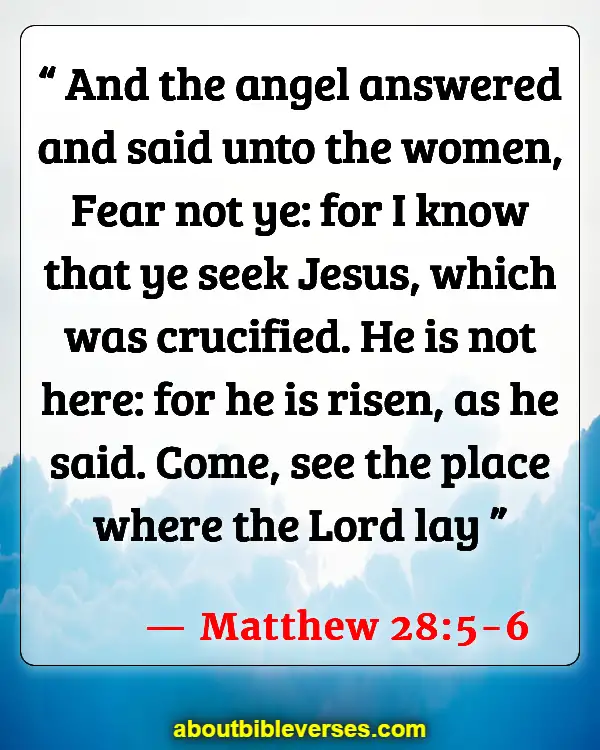 Matthew 28:5-6(KJV) "And the angel answered and said unto the women, Fear not ye: for I know that ye seek Jesus, which was crucified. He is not here: for he is risen, as he said. Come, see the place where the Lord lay"
Explanations:- Mary Magdalene and the other Mary went to see Jesus's tomb, but when they reached they found an angel who told them not to fear. He knew that they came to meet Jesus, but he answered them that Jesus is no more in the tomb.
Jesus has risen and He went to meet His disciples. After hearing this they were extremely happy and ran to tell the news to the rest.