What Does The Bible Say About Heaven
Heaven is the real place of God. Heaven is not a fictional miracle, nor is it something to be imagined or to be found in life.
(1 Corinthians 2:9) The verse describes our vision of heaven. – This heaven cannot be seen with the eyes nor heard with the ears. Only those who love God are created by God.
There is no place in this world where there is no dirt, no stench, no germs, no shame, no despair, no death, no sickness. But there is complete peace in heaven. There is no suffering there is living with God forever.
None of us will be American, Indian, Chinese there, we will all be children of God. Heaven is sung all the time and there is always praise for God. There is nothing on earth that will not be revealed in heaven.
Bible Verses About Heaven And facility Of Heaven
We will have more facilities in heaven than on earth. If God-made people can bring so many facilities to this earth through technology. But how many more facilities will there be in heaven then?
The blind people of this world will see in heaven. The dumb and dumb people of this world will be able to talk and walk in Serge. The Bible also tells us that after death on earth, we will be reunited with our family and relatives in Serge, where we will live forever in the shadow of God.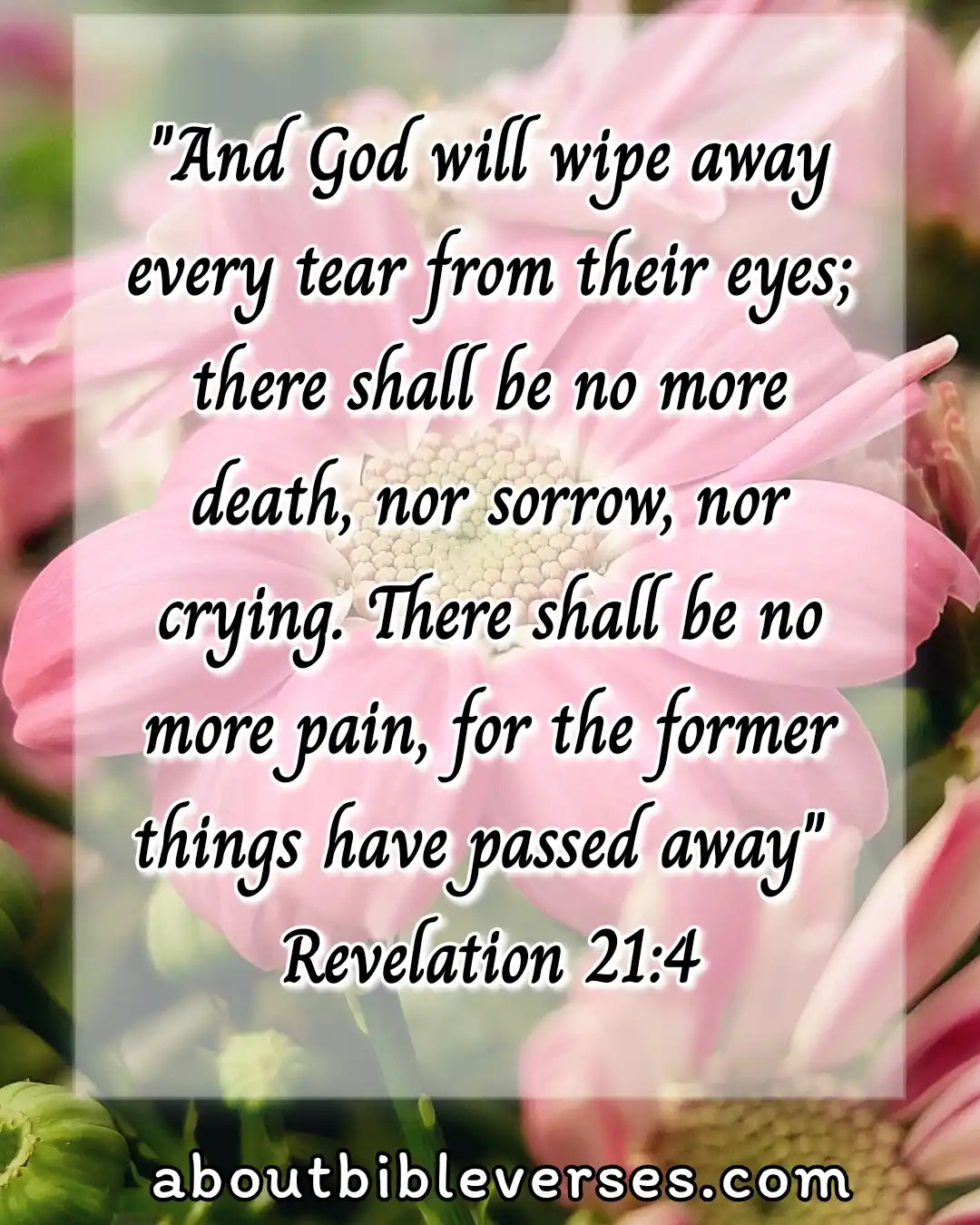 Revelation 21:4(KJV)"And God shall wipe away all tears from their eyes; and there shall be no more death, neither sorrow, nor crying, neither shall there be any more pain: for the former things are passed away"
Explanation:- In heaven, there will be no more sorrow and trials that we are experiencing in our hartley life. God will remove all our problems and he will live with him peacefully forever.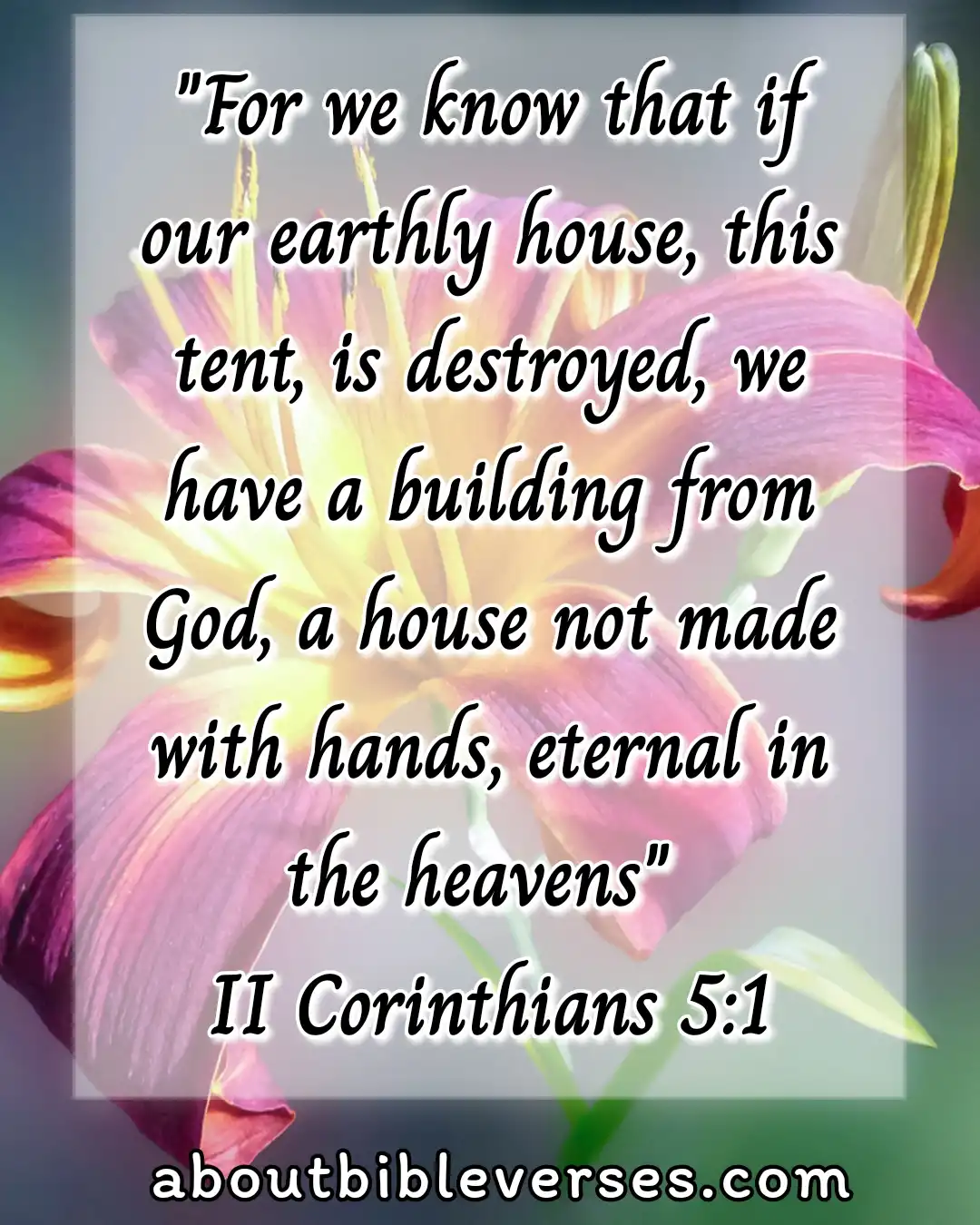 2 Corinthians 5:1(KJV)"For we know that if our earthly house of this tabernacle were dissolved, we have a building of God, an house not made with hands, eternal in the heavens"
Explanation:- In the Christian life, we have a hope that we will live in a world where we will meet the Lord and we'll stay with him forever. After our death, we will have a glorified body by which we will enter into the kingdom.
Luke 10:20(KJV)"Notwithstanding in this rejoice not, that the spirits are subject unto you; but rather rejoice, because your names are written in heaven"
Explanation:- In this world, we may face problems and difficulties for the sake of Christ but we must remember that we have a new place to dwell in. God will take us with him when he will come to this earth again.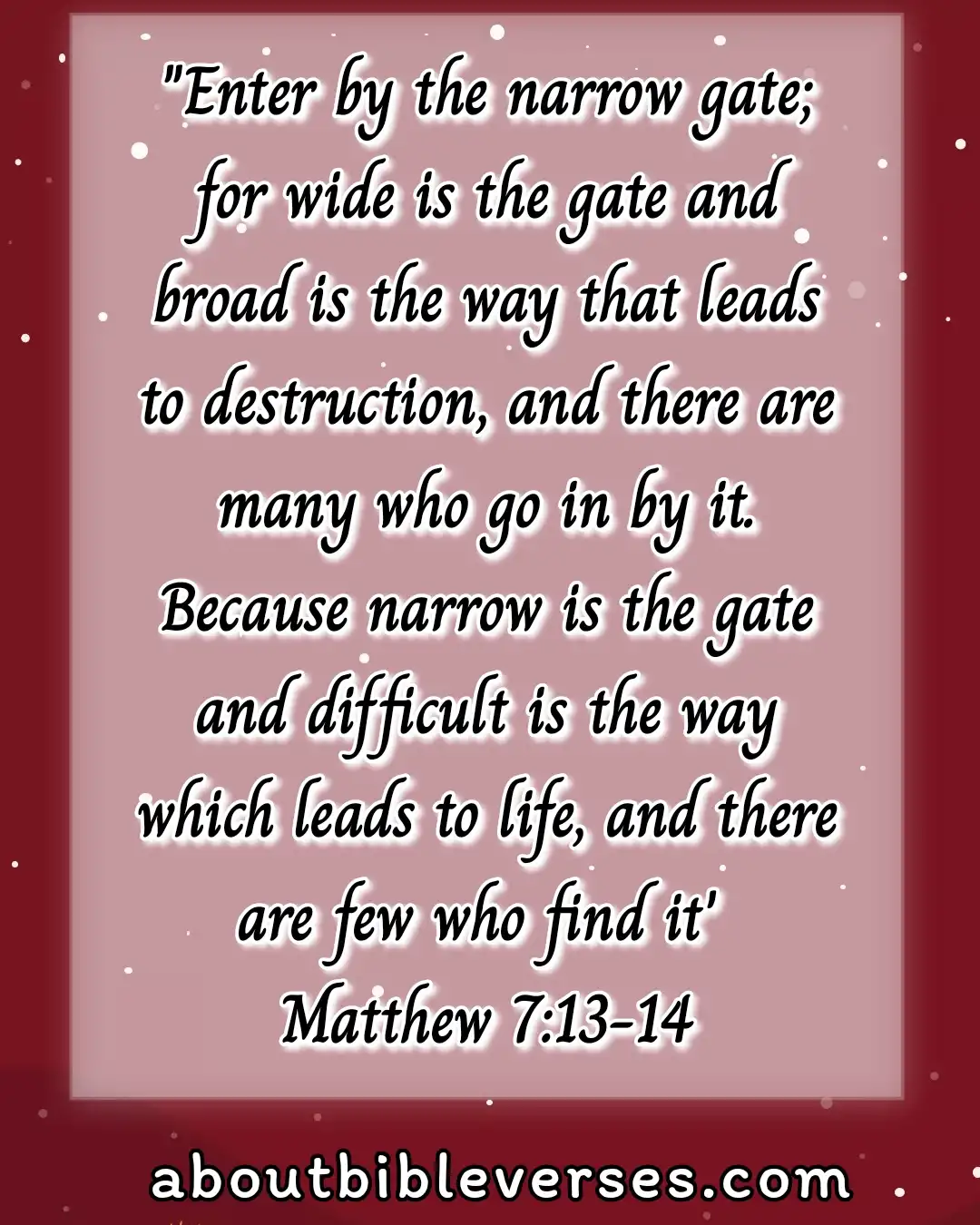 Matthew 7:13-14(KJV)"Enter ye in at the strait gate: for wide is the gate, and broad is the way, that leadeth to destruction, and many there be which go in thereat: Because strait is the gate, and narrow is the way, which leadeth unto life, and few there be that find it"
Explanation:- Jesus taught his disciples to walk in the narrow road. Because many people follow the broad road which leads to destruction.
This earthly life is extremely important for all human beings. Once we miss it we have to pay its dire consequence.
God Created Heaven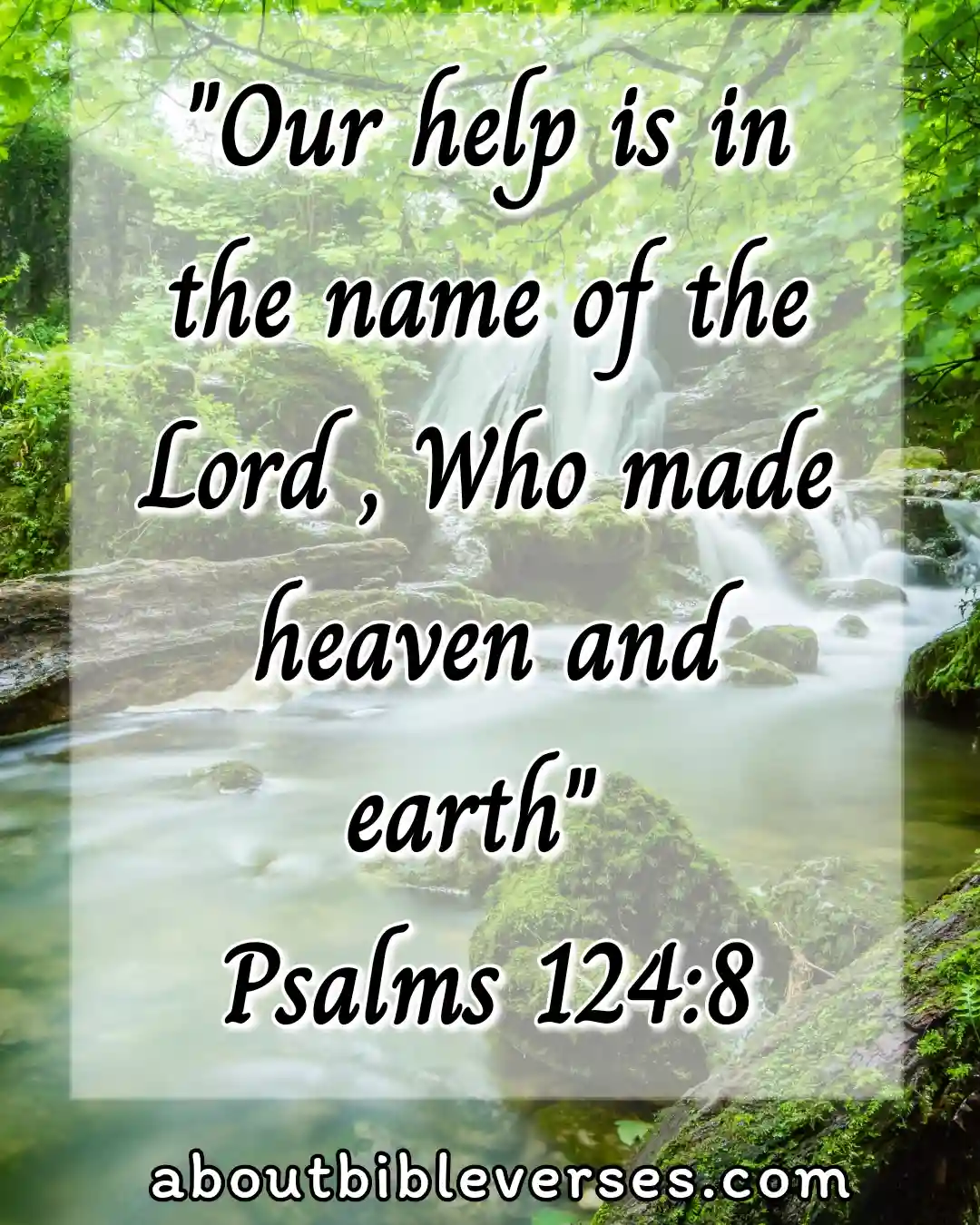 Psalm 124:8(KJV)"Our help is in the name of the Lord, who made heaven and earth"
Explanation:- The Lord is powerful and his mighty hands speak his greatness. He has created this wonderful earth and also he created the heaven. One day we will get the chance to meet him if we live a righteous life on this earth.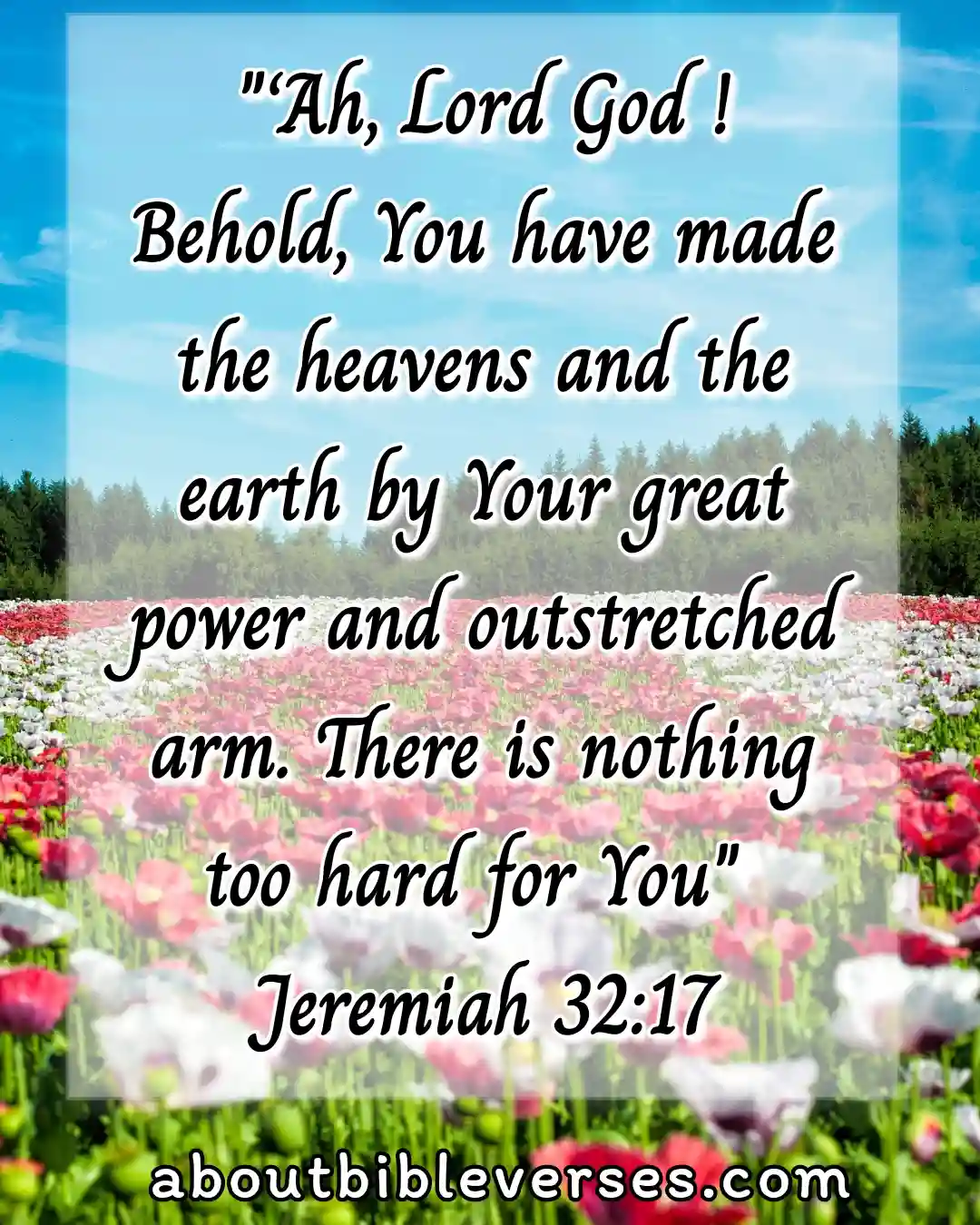 Jeremiah 32:17(KJV)"Ah Lord God! behold, thou hast made the heaven and the earth by thy great power and stretched out arm, and there is nothing too hard for thee"
Explanation:- Prophet Jeremiah understood how great the Lord is. He was wondered by knowing the mighty works of God.
The Lord has created this beautiful earth with his wisdom. The Bible speaks to us that the Lord is wise and his creation silently announcing his wisdom till the very beginning.
Saving Money In Heaven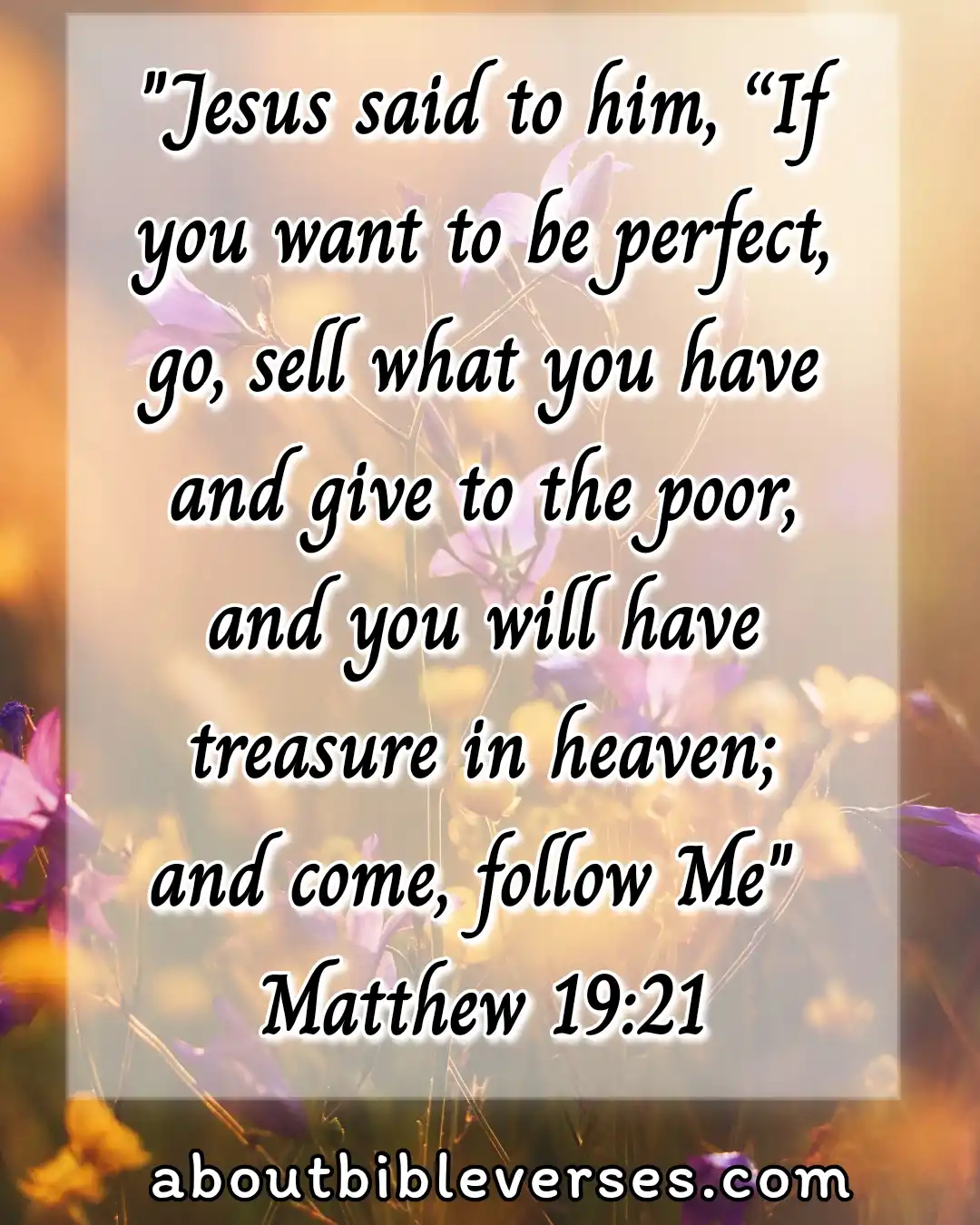 Matthew 19:21(KJV)"Jesus said unto him, If thou wilt be perfect, go and sell that thou hast, and give to the poor, and thou shalt have treasure in heaven: and come and follow me"
Explanation:- Jesus says one young man to sell his property and by gaining the money he should donate to the Poors. One can save his treasure in heaven by doing such righteous work.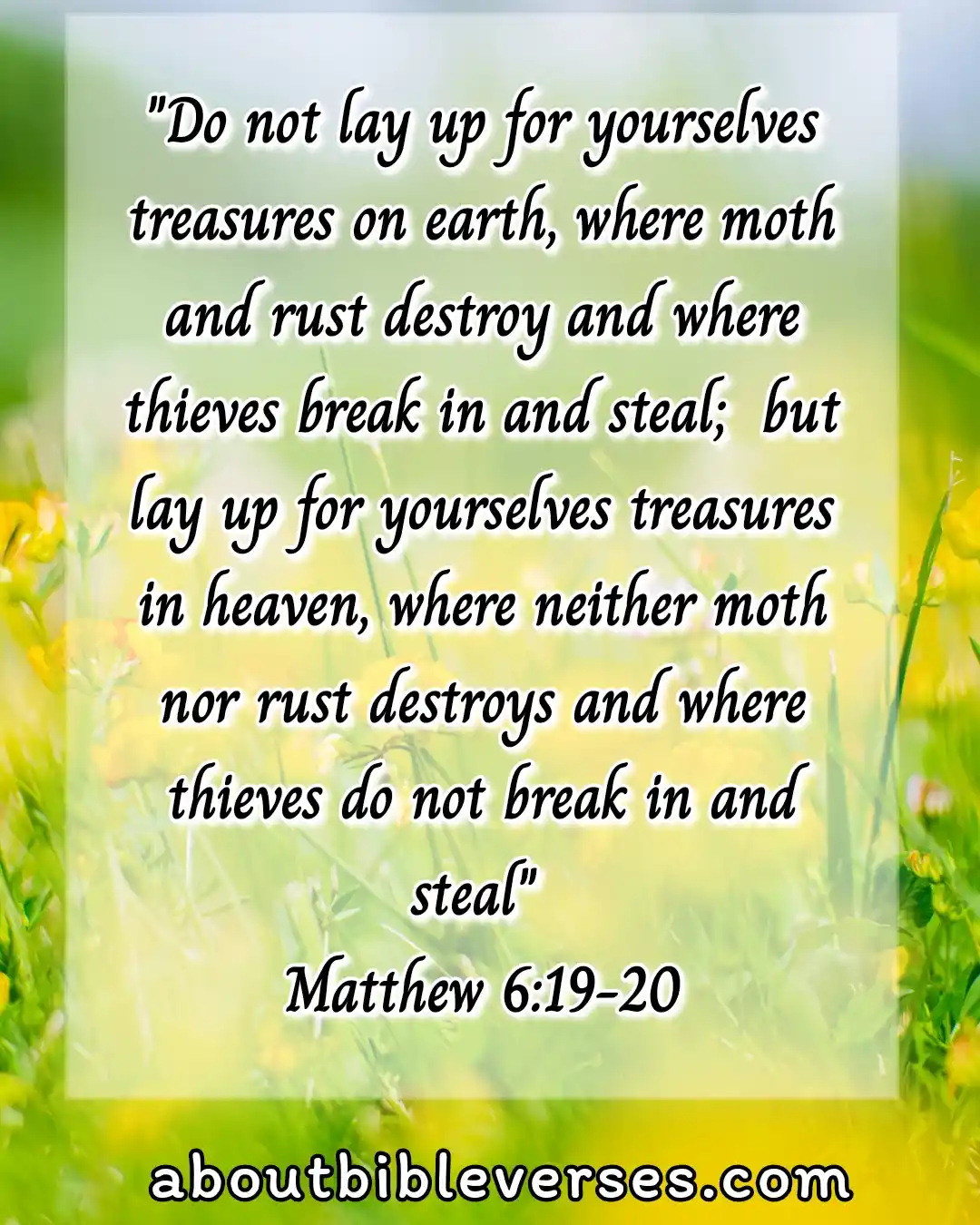 Matthew 6:19-20(KJV)"Lay not up for yourselves treasures upon earth, where moth and rust doth corrupt, and where thieves break through and steal: But lay up for yourselves treasures in heaven, where neither moth nor rust doth corrupt, and where thieves do not break through nor steal"
Explanation:- We should not run after money on this earth. Instead of that, we need to store our good deeds in heaven. When we help the poor, the Lord counts that work. At the time of his judgment, he will reward us.
Bible Verses About Going To Heaven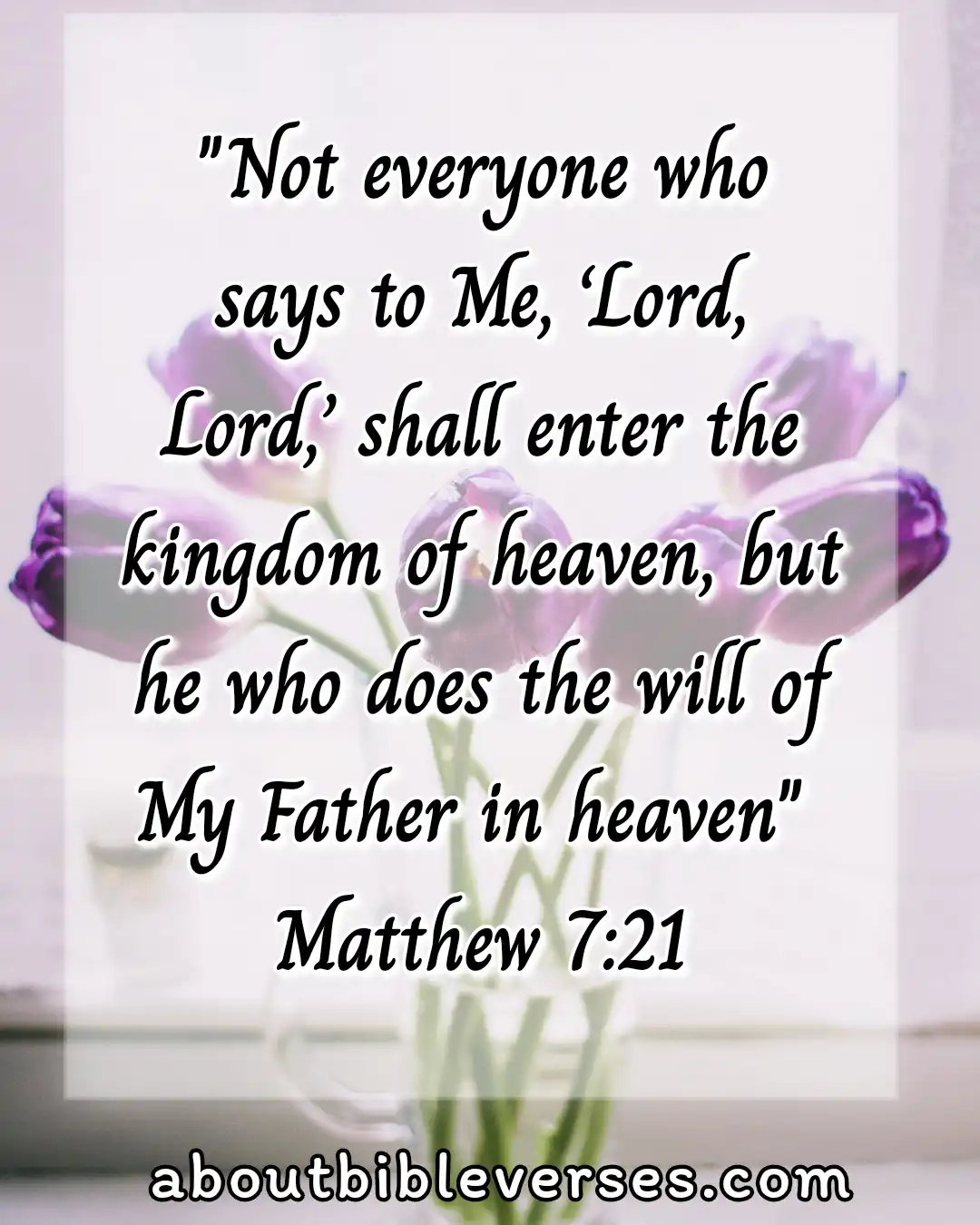 Matthew 7:21(KJV)"Not every one that saith unto me, Lord, Lord, shall enter into the kingdom of heaven; but he that doeth the will of my Father which is in heaven"
Explanation:- Jesus has warned his people to be careful as the judgment day is approaching. He will refuse us to enter his Kingdom. So, we must be wise concerning our every single work. Only those who will keep the words of Father will be able to enter his Kingdom.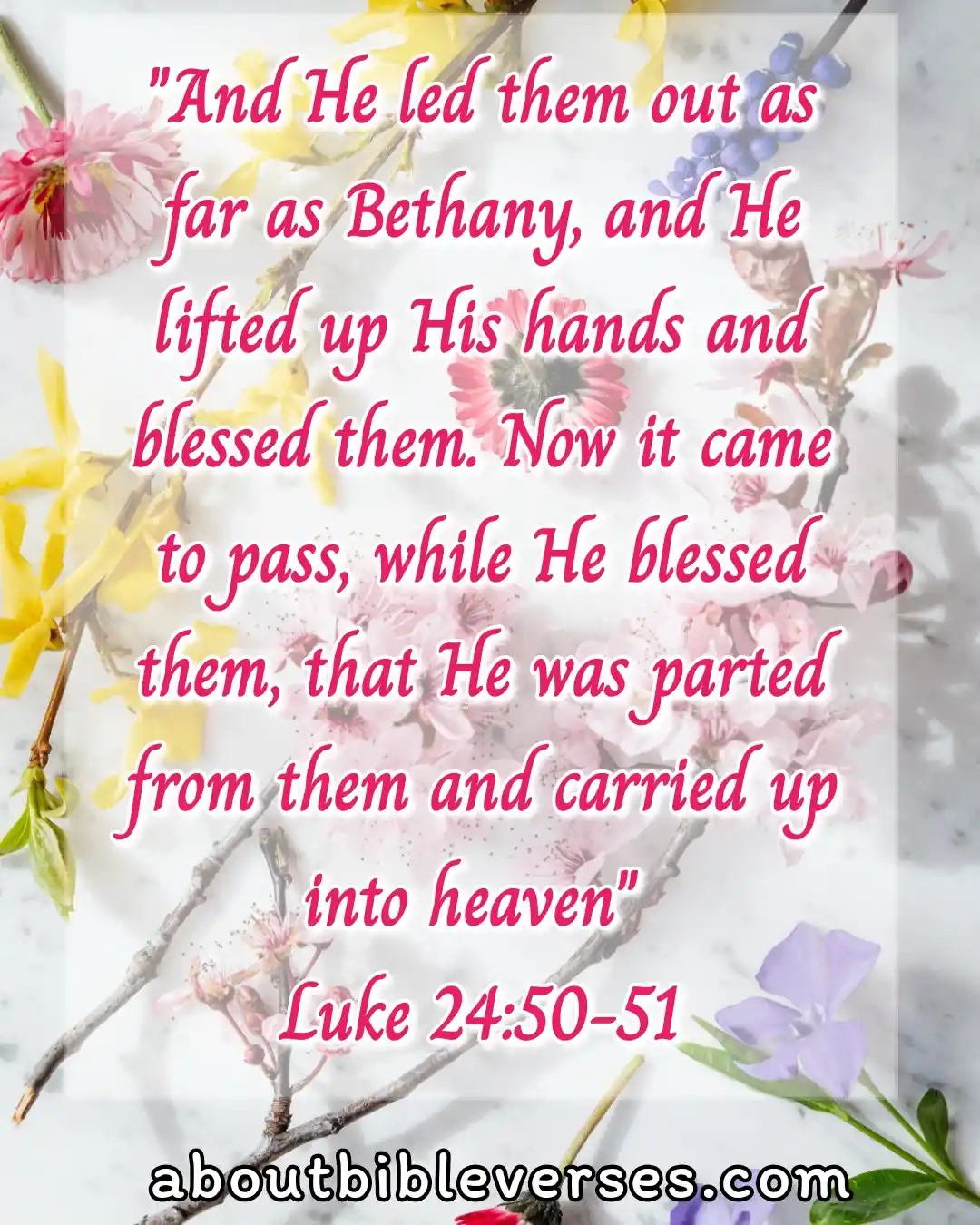 Luke 24:50-51(KJV)"And he led them out as far as to Bethany, and he lifted up his hands, and blessed them. And it came to pass, while he blessed them, he was parted from them, and carried up into heaven"
Explanation:- Heaven us a real place. After our death, we will see the place. The Lord will judge us and send everyone according to his place either hell or heaven.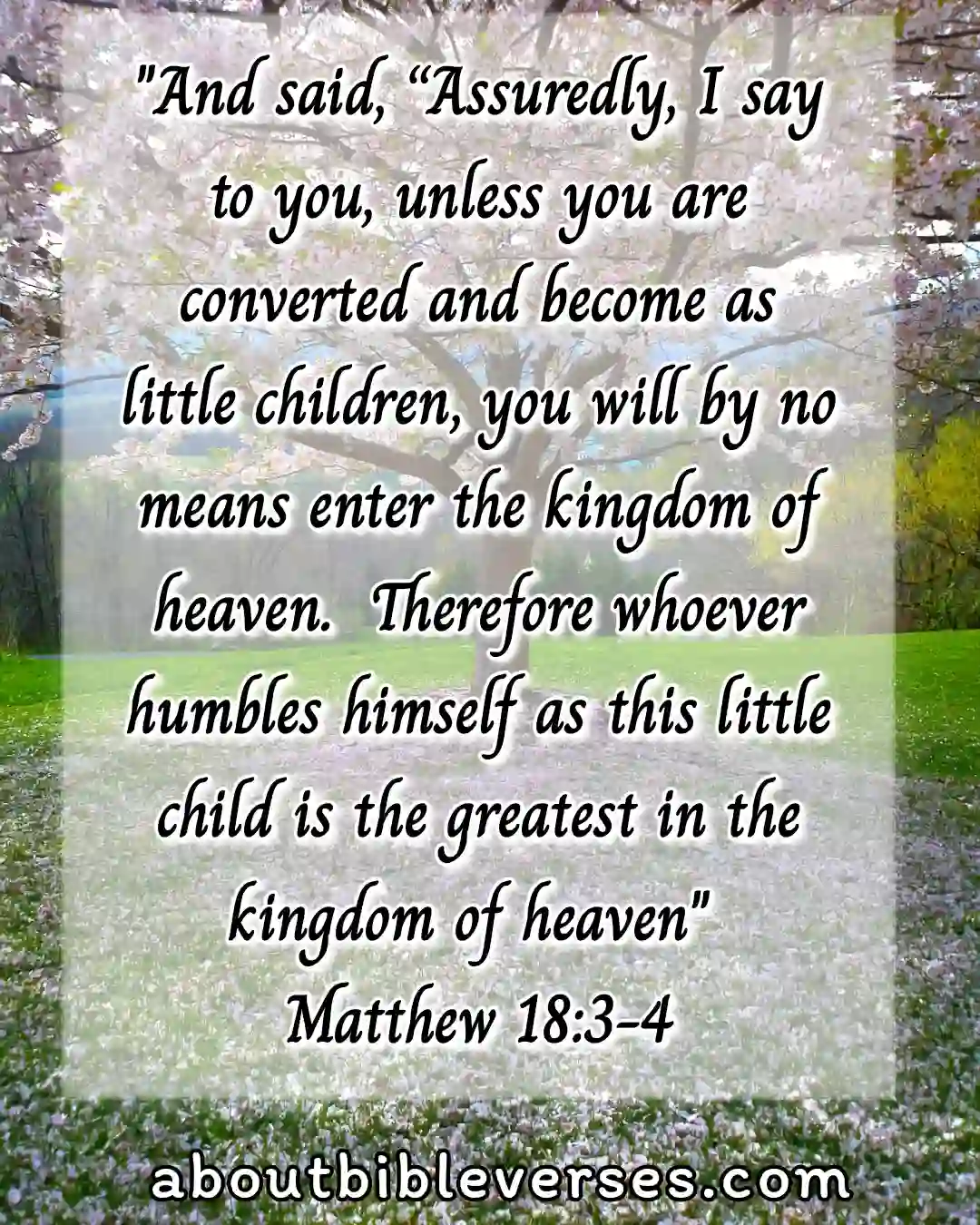 Matthew 18:3-4(KJV)"And said, Verily I say unto you, Except ye be converted, and become as little children, ye shall not enter into the kingdom of heaven.Whosoever therefore shall humble himself as this little child, the same is greatest in the kingdom of heaven"
Explanation:- One must humble himself to enter into God's Kingdom. The Lord loves the poor and humble person. Because they deserve the kingdom. We need to change our attitude so that we can find grace in God's eyes(Matthew 19:14).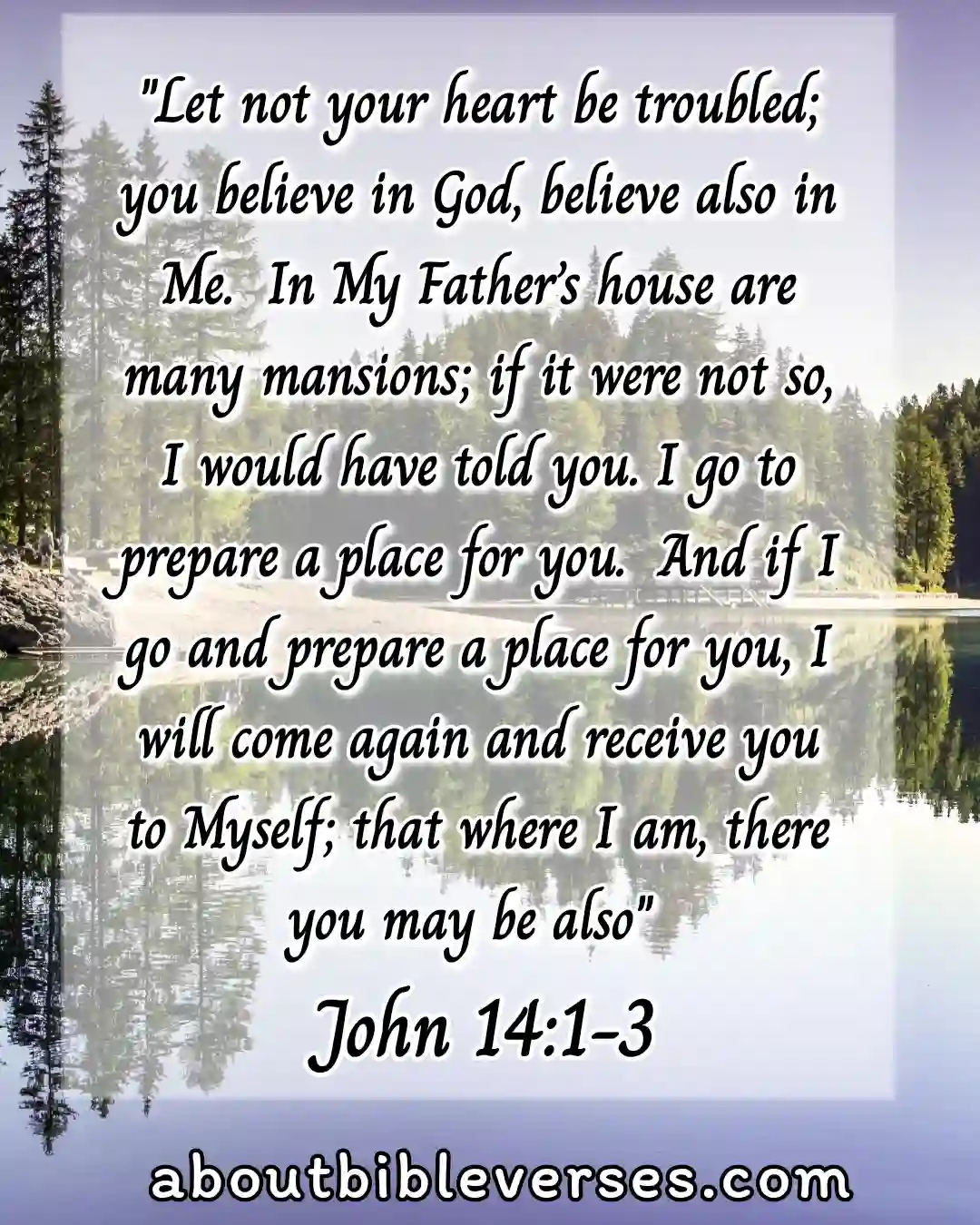 John 14:1-3(KJV)"Let not your heart be troubled: ye believe in God, believe also in me. In my Father's house are many mansions: if it were not so, I would have told you. I go to prepare a place for you. And if I go and prepare a place for you, I will come again, and receive you unto myself; that where I am, there ye may be also"
Explanation:- Jesus has told us that we must not be worried about the trouble of this earth. We need to focus our life on heaven. At any cost, we have to enter his dwelling place. According to the scripture, we can know that Jesus will come again to take us to heaven.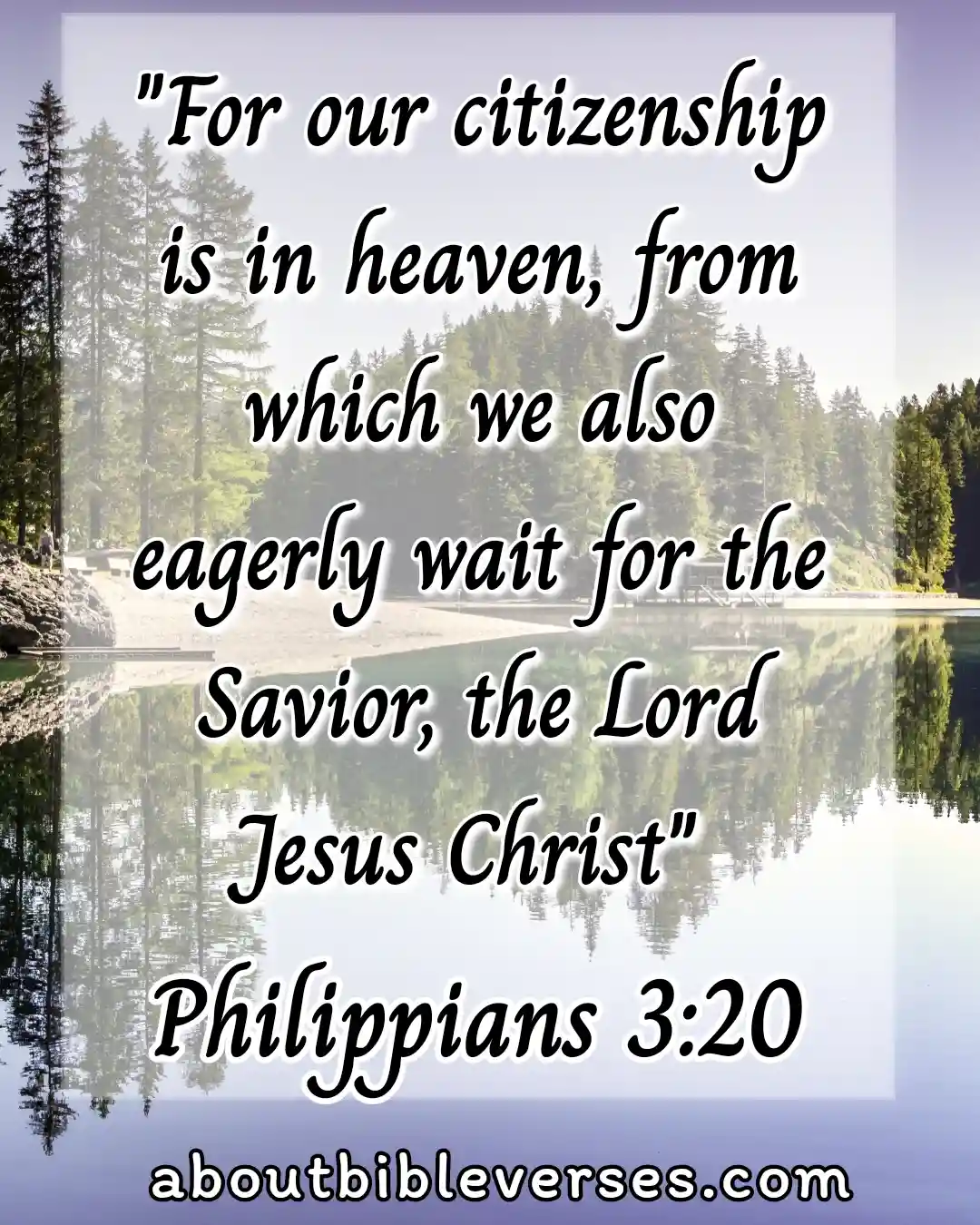 Philippians 3:20(KJV)"For our conversation is in heaven; from whence also we look for the Saviour, the Lord Jesus Christ"
Explanation:- The children of God will inherit heaven at the second coming of Jesus. Paul has assured every believer that though we may get persecutions from this world, still we need to remember that we have a resting place that is heaven.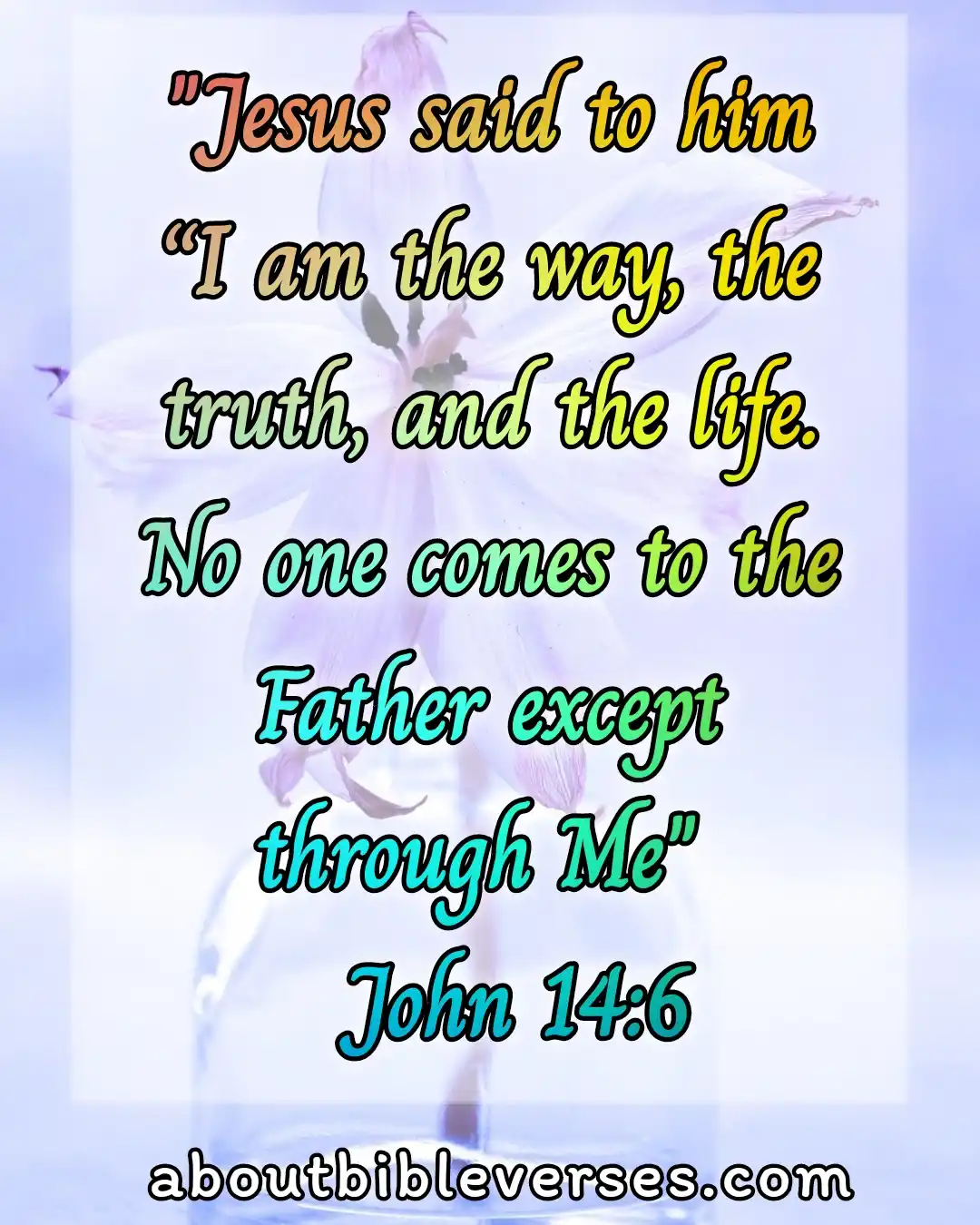 John 14:6(KJV)"Jesus saith unto him, I am the way, the truth, and the life: no man cometh unto the Father, but by me"
Explanation:- Jesus is the only way that takes the sinners to the Father. Our faith in Jesus makes us a new man. When we live our life according to the instructions of Christ we become his children and thus we get the authority to enter heaven.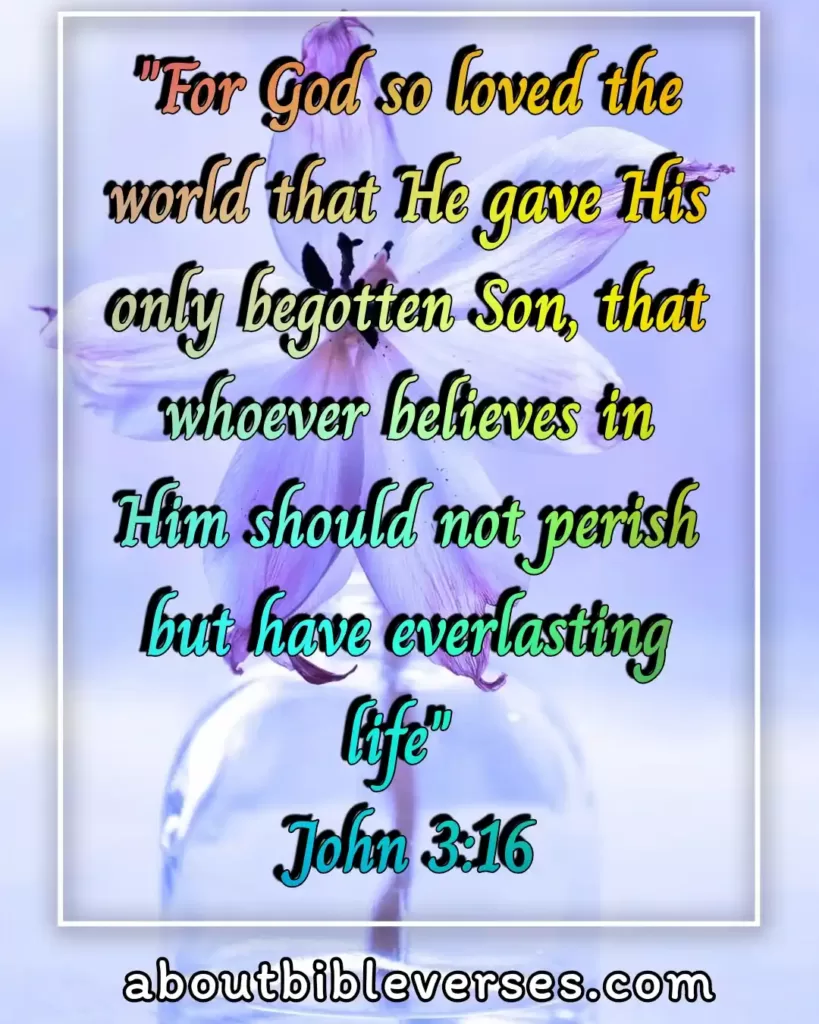 John 3:16(KJV)"For God so loved the world, that he gave his only begotten Son, that whosoever believeth in him should not perish, but have everlasting life"
Explanation:- God loves us very much and because of his love he has shown grace for mankind.
We need to understand the reason why Jesus gave his life on the cross. We will be saved from eternal death only if we follow him.
Jesus says those who will believe him will not see death but people who will not trust him we die forever.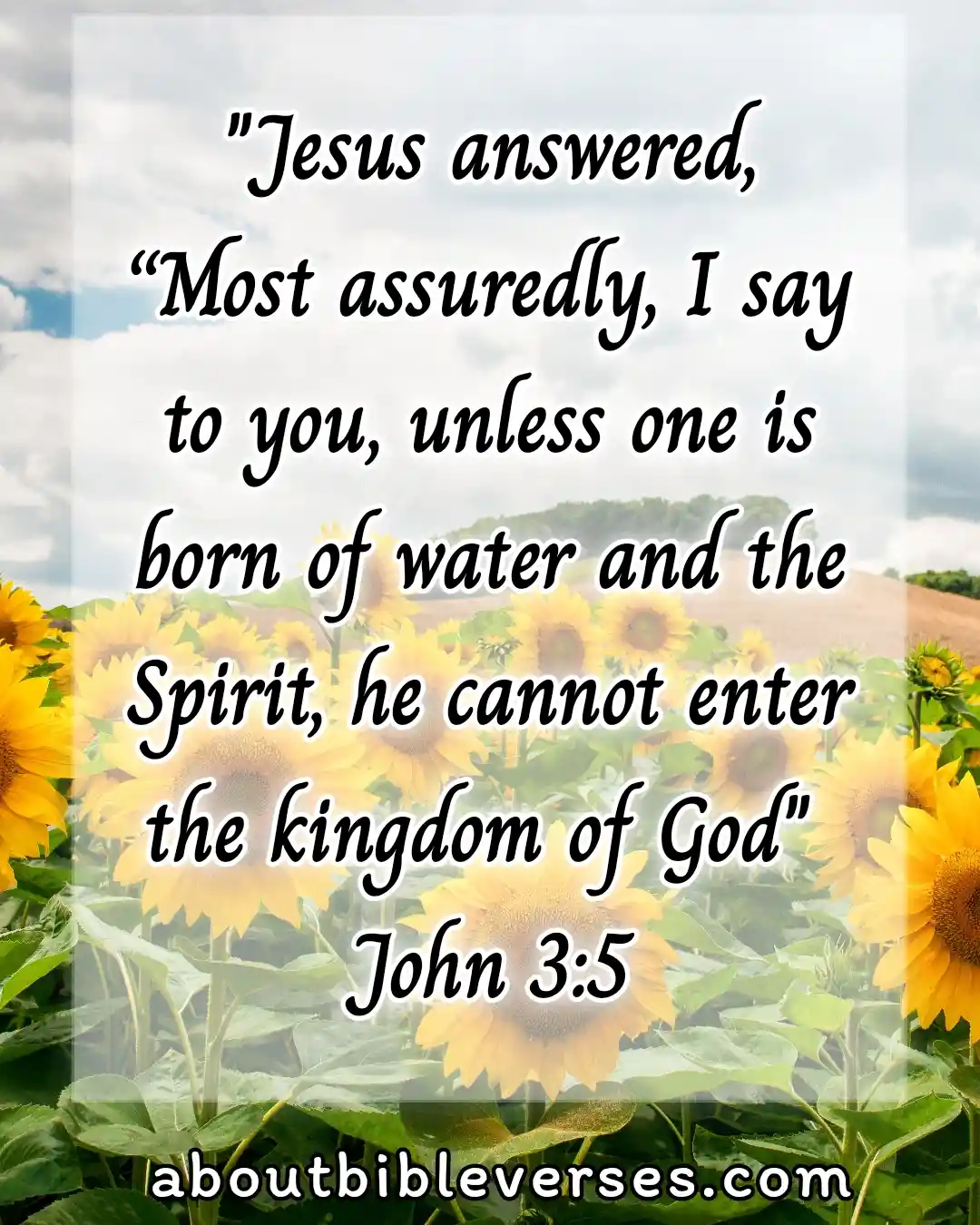 John 3:5(KJV)"Jesus answered, Verily, verily, I say unto thee, Except a man be born of water and of the Spirit, he cannot enter into the kingdom of God"
Explanation:- To assure us Jesus says that a heaven is a real place where his children will enter but until we are born again with water and spirit we will not be there.
We need to take water baptism in Jesus' name and along with this, we must receive holy spirit baptism to become a new creation.
Romans 6:23(KJV)"For the wages of sin is death; but the gift of God is eternal life through Jesus Christ our Lord"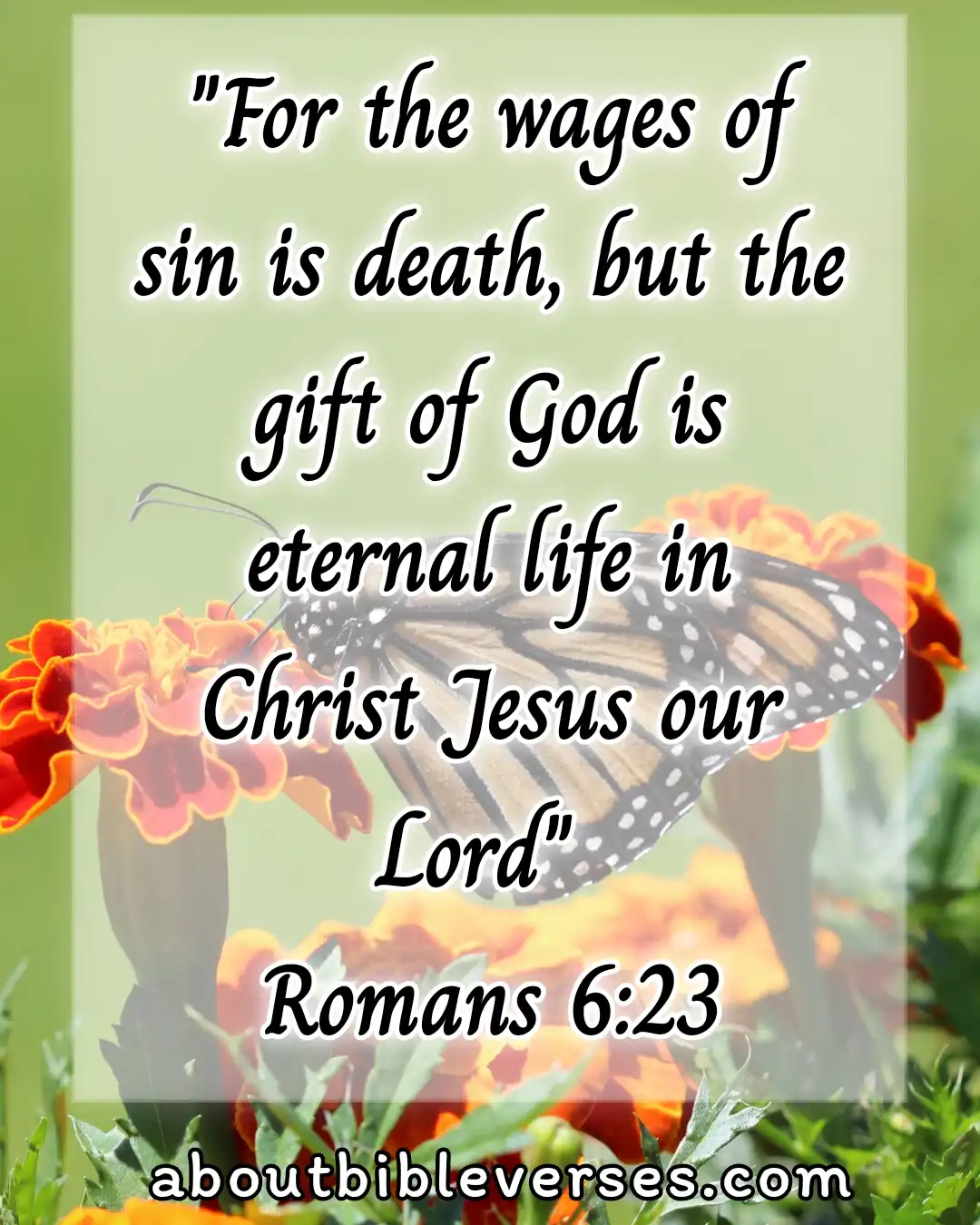 Explanation:- The wages of sin is death. Our sins lead us to attain hell. Because we become sinner by our every small work.
But Jesus made us righteous by shedding his blood on cross. When we believe him, we get the opportunity to enter his Kingdom.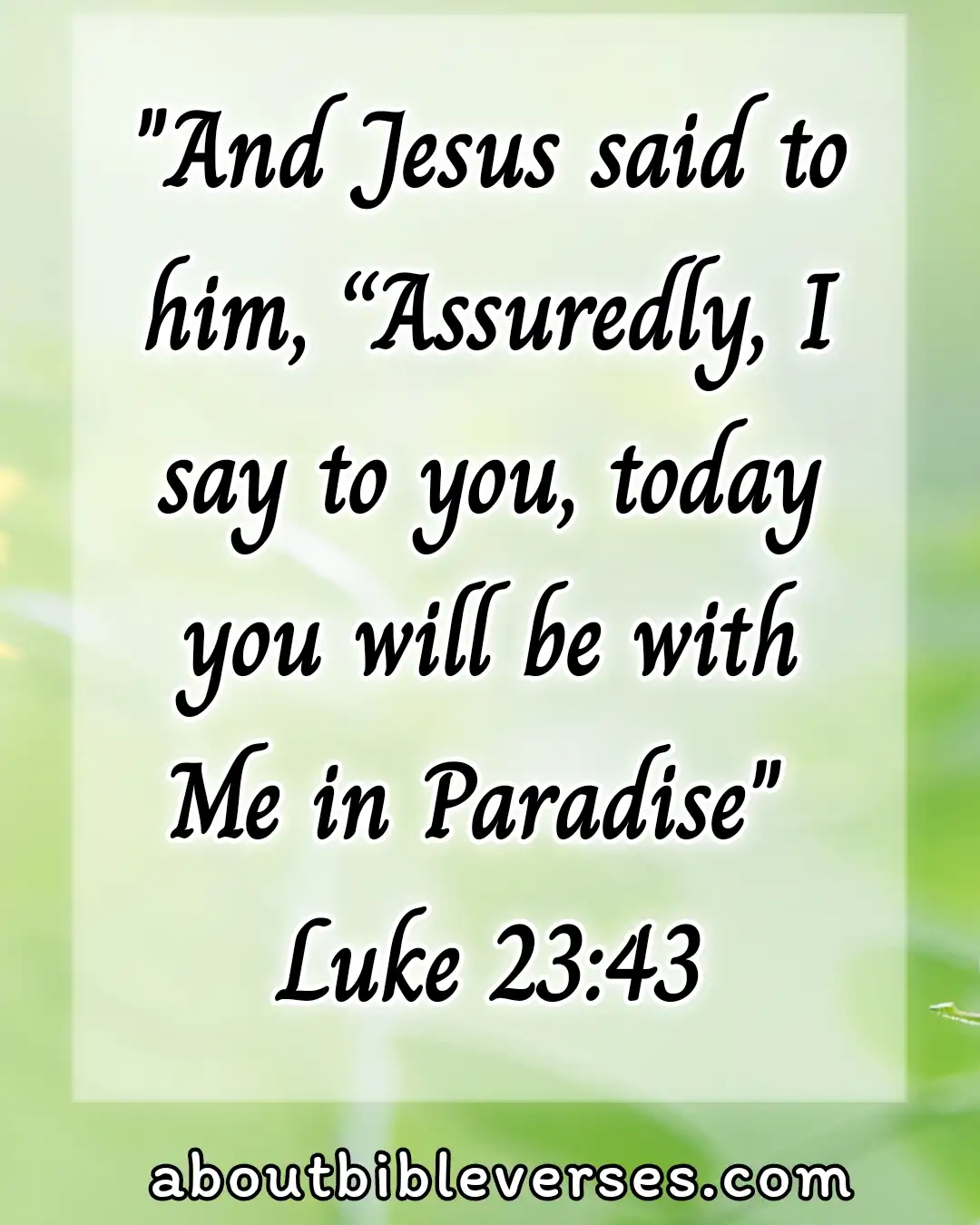 Luke 23:43(KJV)"And Jesus said unto him, Verily I say unto thee, Today shalt thou be with me in paradise"
Explanation:- The thief who believed Jesus has got the privilege to enter into God's Kingdom. Though he had done many wrong works in his life, still his faith saved him from eternal death.
Can We Enter In Heaven By Good Works?
Many Christians and people of other faiths believe that they will reach heaven by their good deeds. We need to see what the scripture says about this.
The Bible teaches us that none can reach heaven by their good works. If anyone could have reached heaven by the good deeds then Jesus's sacrificial act would be useless.
2 Corinthians 5:21 "For he hath made him to be sin for us, who knew no sin; that we might be made the righteousness of God in him"
We need Jesus to meet the father because we cannot become righteous by our good works. We need to wash away our sins by receiving Jesus in our earthly life. Jesus made no sin, but he came to take our sins so that we can be counted holy in the sight of God. so, we can say that our good works will not lead us to heaven if we do not accept Jesus in our life.
Romans 3:23 "For all have sinned, and come short of the glory of God"
We all are sinners so we cannot see God until we become holy from our sins. Only by accepting Jesus and living a holy life will we be able to feel God and understand what God is like. Our good works will not help us to enter God's kingdom. We have to receive Jesus and his grace will save us from eternal death.
Acts 4:12 "Neither is there salvation in any other: for there is none other name under heaven given among men, whereby we must be saved"
The name Jesus is given to each of us to get salvation by his name. We cannot meet God until we are born again by the blood of Jesus on this earth. We have to receive his spirit so that we can become a part of Christ.