Hello dear friends, welcome to our site in the name of Jesus Christ. Today we will look at the Bible Scriptures About Blessings From God In KJV. If you like today's post then definitely comment and share.
God loves us and He wants us to bless. But due to our wickedness, we are losing his blessings in our life. All the natural things that we are using daily are the direct blessing from the Lord.
As we have received many blessings from him so we need to thank him. If we really seek him and praise him, my prayers then he will definitely answer us.
To give us a better life in heaven Jesus has come down on this earth and made a way for us to reach in heaven. This is the greatest act that the Lord has done for our salvation. He also committed us that as many as will follow him will gain many amazing blessings in their lives.
Dear friends now let's see the Bible scriptures below that talk about Blessings From God.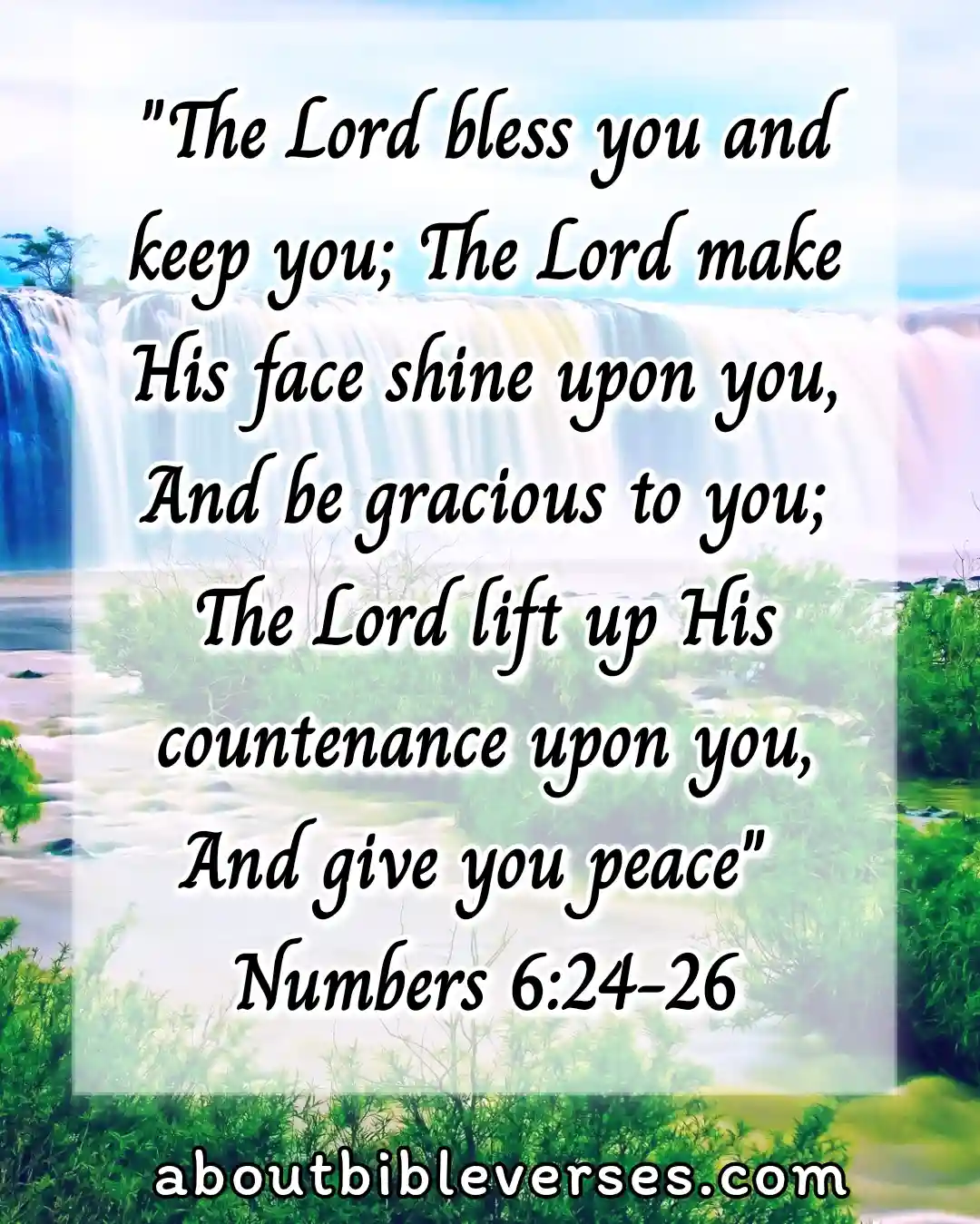 Numbers 6:24-26(KJV)"The Lord bless thee, and keep thee: The Lord make his face shine upon thee, and be gracious unto thee: The Lord lift up his countenance upon thee, and give thee peace"
Explanation:- It is God who gives us everything and blesses us in our need. Israel was God's own people so they had the privilege to get blessings from the Lord.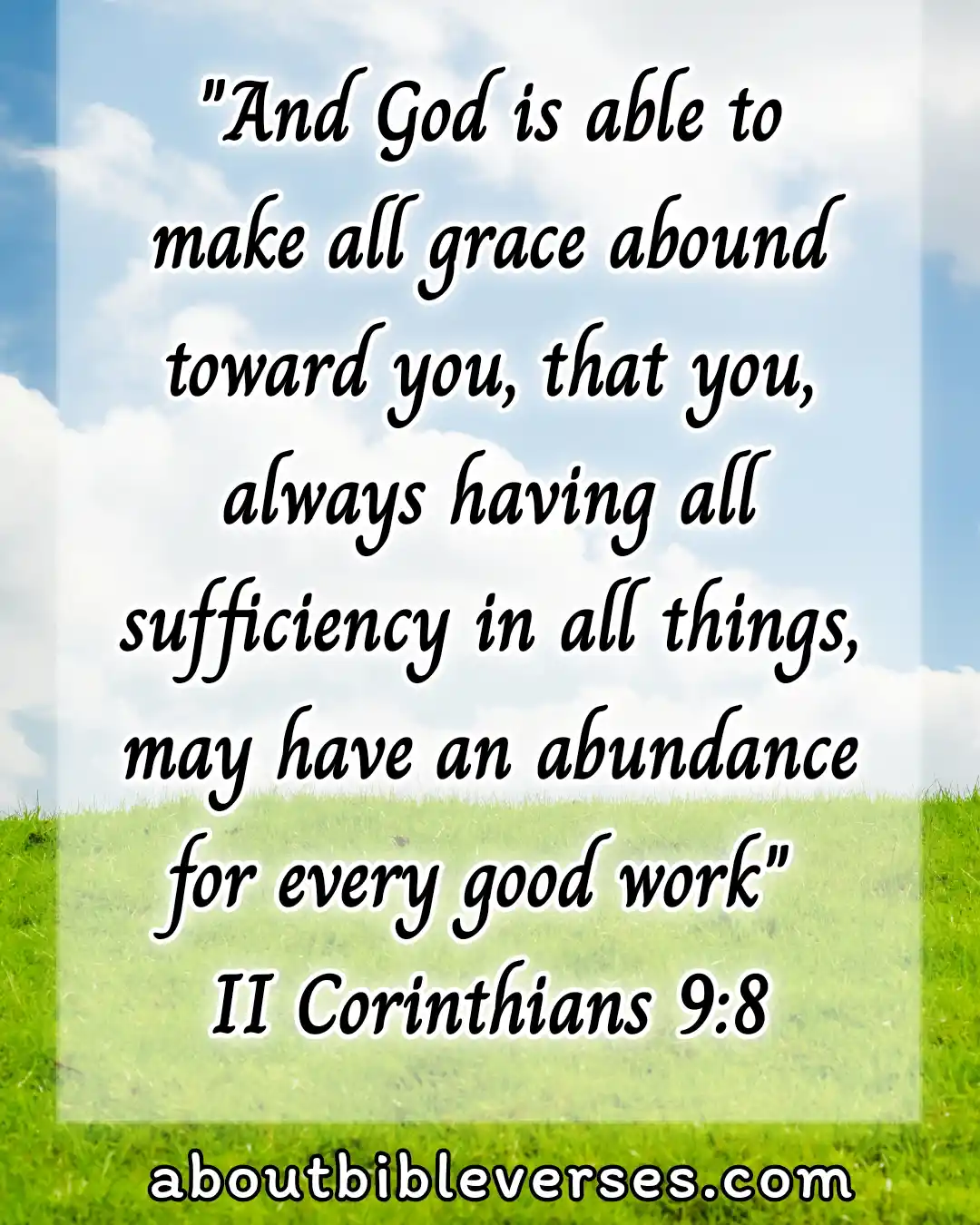 2 Corinthians 9:8(KJV) "And God is able to make all grace abound toward you; that ye, always having all sufficiency in all things, may abound to every good work"
Explanation:- The Lord is the source of all our needs. We can access the world of blessings if we return from our sinful works and follow the Lord with all our hearts.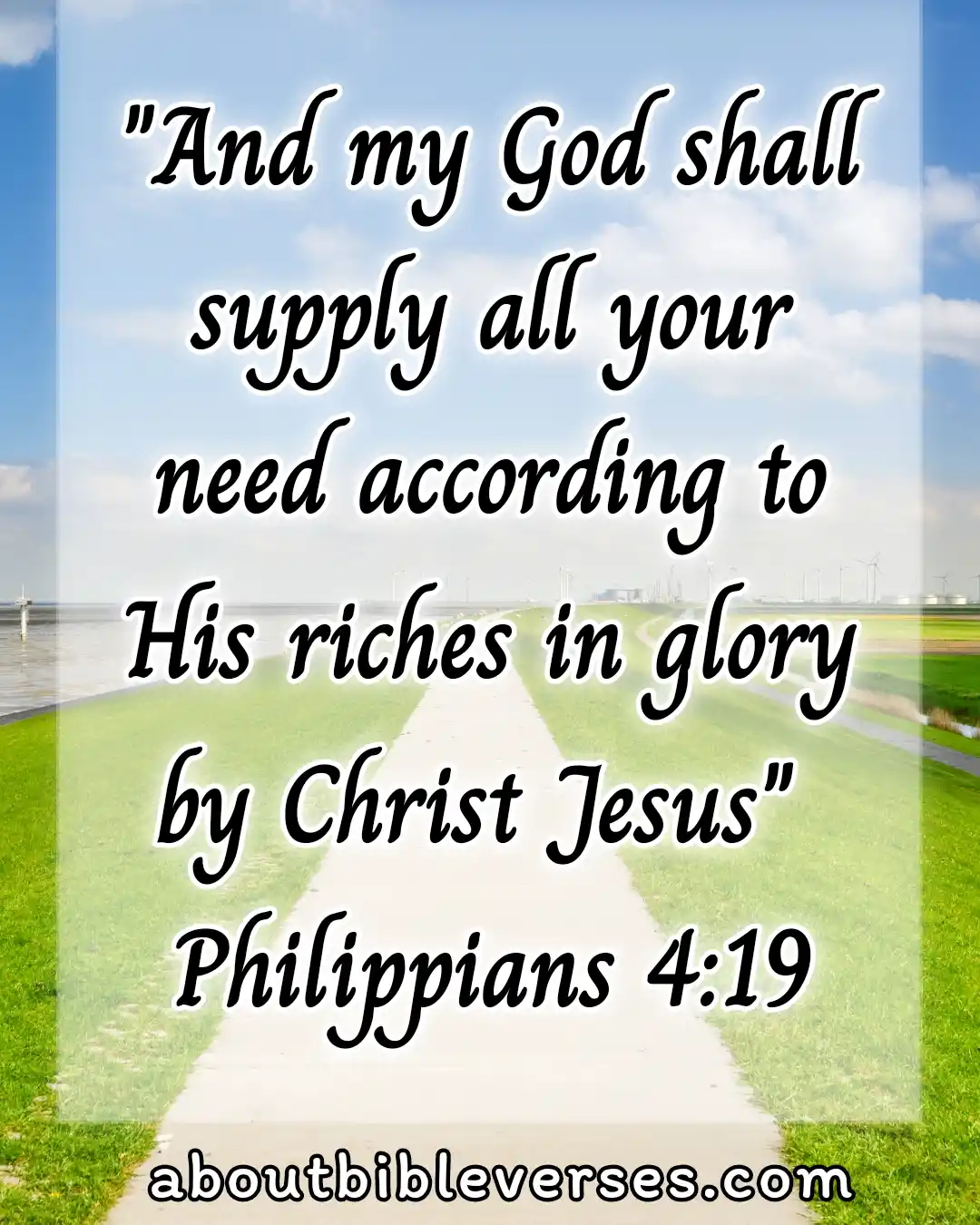 Philippians 4:19(KJV)"But my God shall supply all your need according to his riches in glory by Christ Jesus"
Explanation:- God is almighty and everything is possible for him. He can do what we cannot imagine. When we seek him in our life, he starts to listen to our prayers and answer us according to what we pray.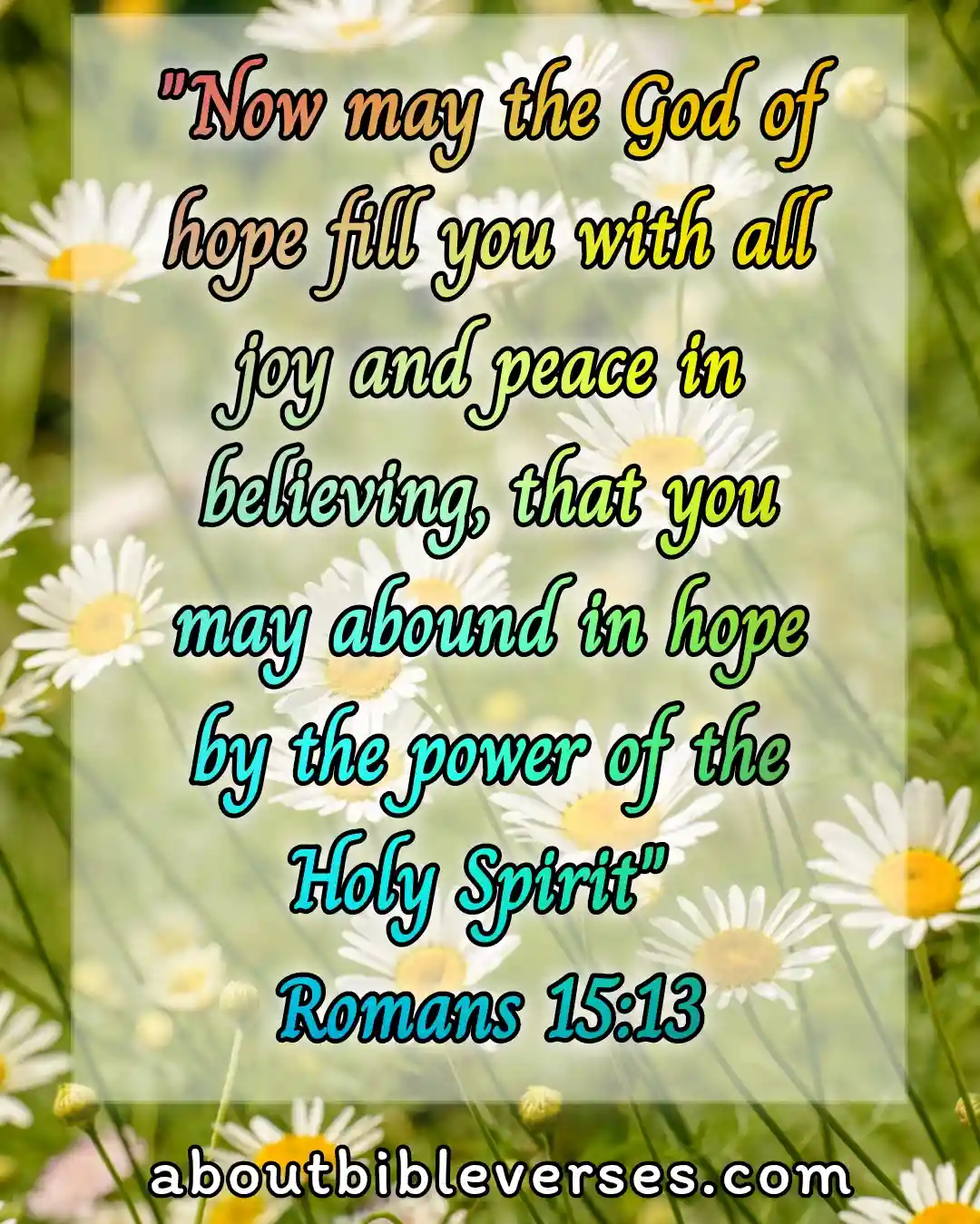 Romans 15:13(KJV)"Now the God of hope fill you with all joy and peace in believing, that ye may abound in hope, through the power of the Holy Ghost"
Explanation:- When Jesus went to heaven he gave the comforter to his disciples that is the holy spirit.
The spirit of the Lord is with us and he will answer our prayer and provide us all what we badly need.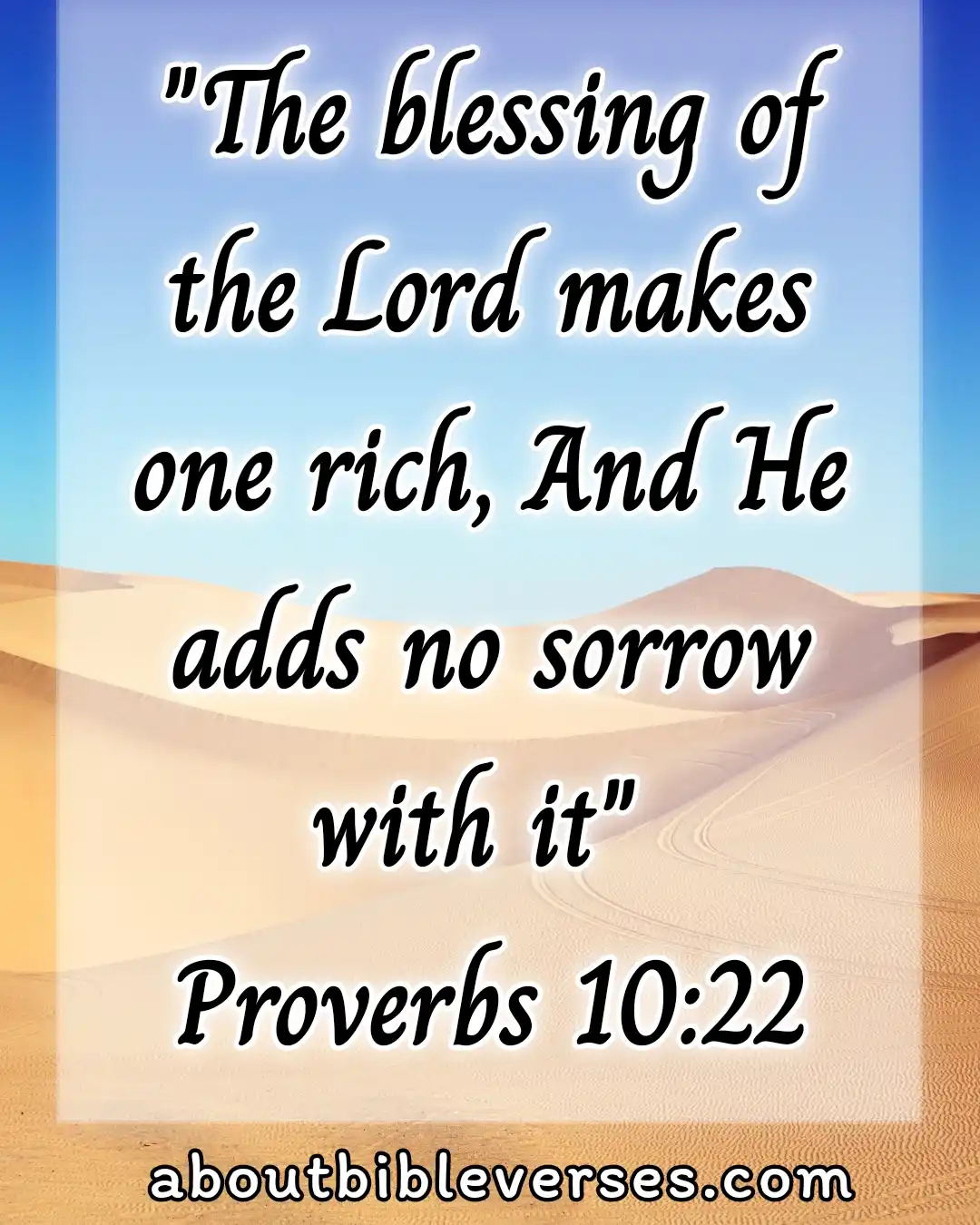 Proverbs 10:22(KJV)"The blessing of the Lord, it maketh rich, and he addeth no sorrow with it"
Explanation:- People usually seek worldly material and they think that that is what they need. But in the sight of the Lord, blessing means God's guidance and protection in man's life. When we put God first in our life, we receive his blessing abandonly.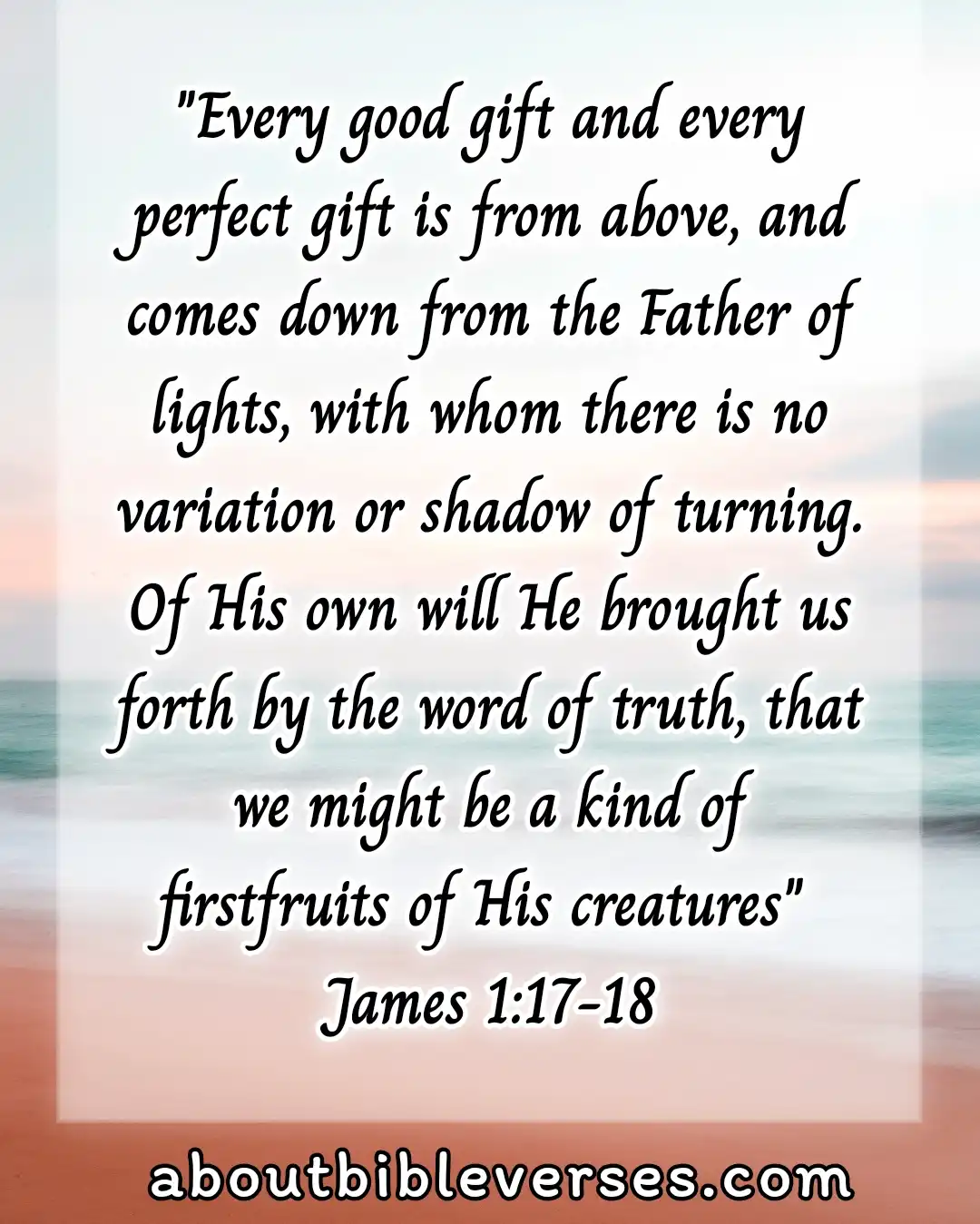 James 1:17-18(KJV)"Every good gift and every perfect gift is from above, and cometh down from the Father of lights, with whom is no variableness, neither shadow of turning. Of his own will begat he us with the word of truth, that we should be a kind of firstfruits of his creatures"
Explanation:- God is the source of every good gift. He can give us what we need most. All things in this world are given by the Lord for our sake.
We are nothing and our contribution is also useless if God remains silent. We are blessed by the Lord.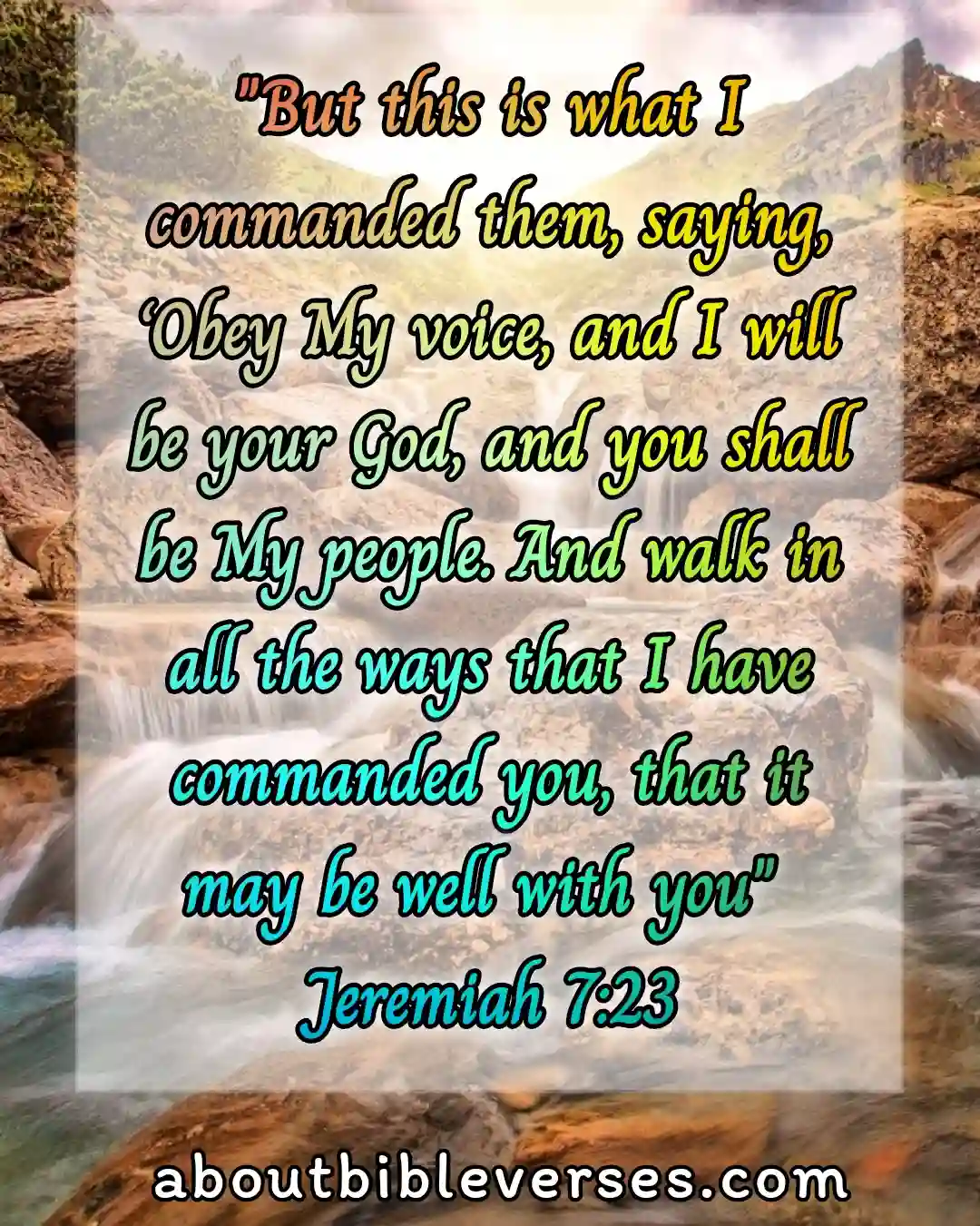 Jeremiah 7:23(KJV)"But this thing commanded I them, saying, Obey my voice, and I will be your God, and ye shall be my people: and walk ye in all the ways that I have commanded you, that it may be well unto you"
Explanation:- The children of Israel were commanded not to worship any idol but they repeatedly disobey the Lord. As a result of their disobedience, they received many punishments from God. The Lord has promised them that they will be given all the good gifts if they walk with their God.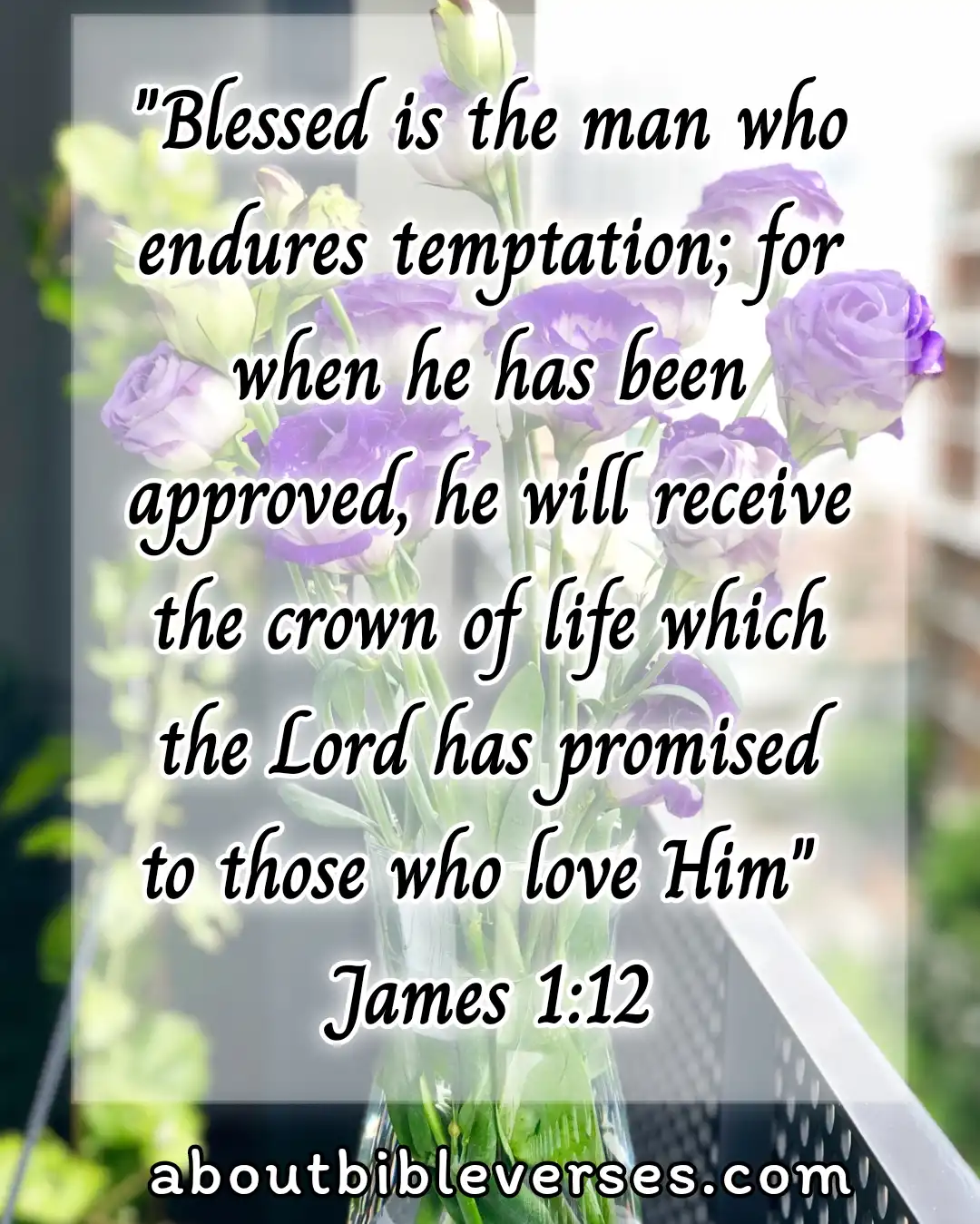 James 1:12(KJV)"Blessed is the man that endureth temptation: for when he is tried, he shall receive the crown of life, which the Lord hath promised to them that love him"
Explanation:- In the Christian life, everyone has to go through temptations. But it does not come from the Lord. We need to overcome it by the word of God. If one endure the temptations and remain faithful in the promises of God then he will be rewarded by the crown.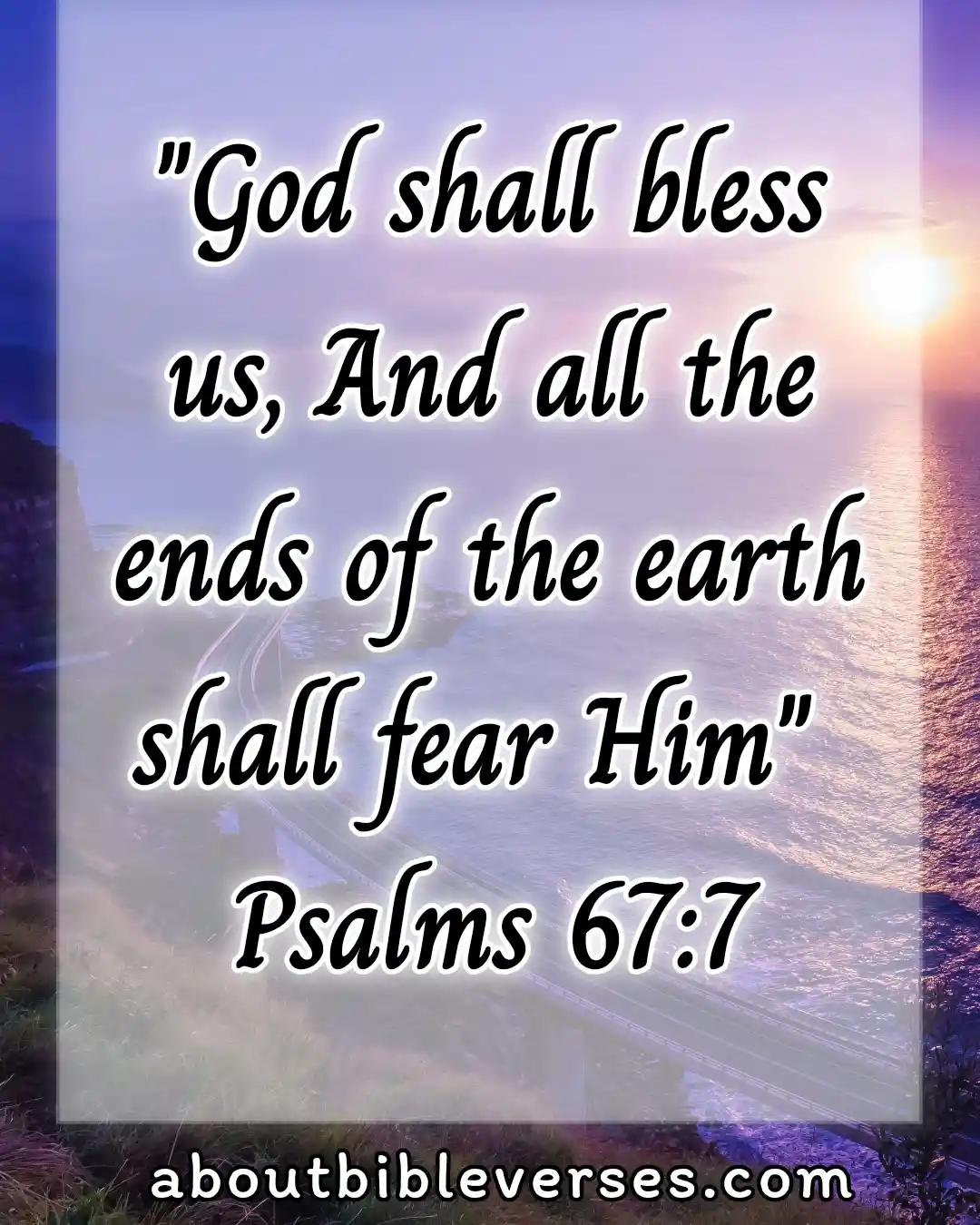 Psalm 67:7(KJV)"God shall bless us; and all the ends of the earth shall fear him"
Explanation:- God has promised his children that he will bless them and he will be their God as long as they will determine to walk in his guidance. Now the Lord has opened the way for every man and woman to come before the Lord by sending his son Jesus on this earth who paid the cost of sin at the cross by giving his life.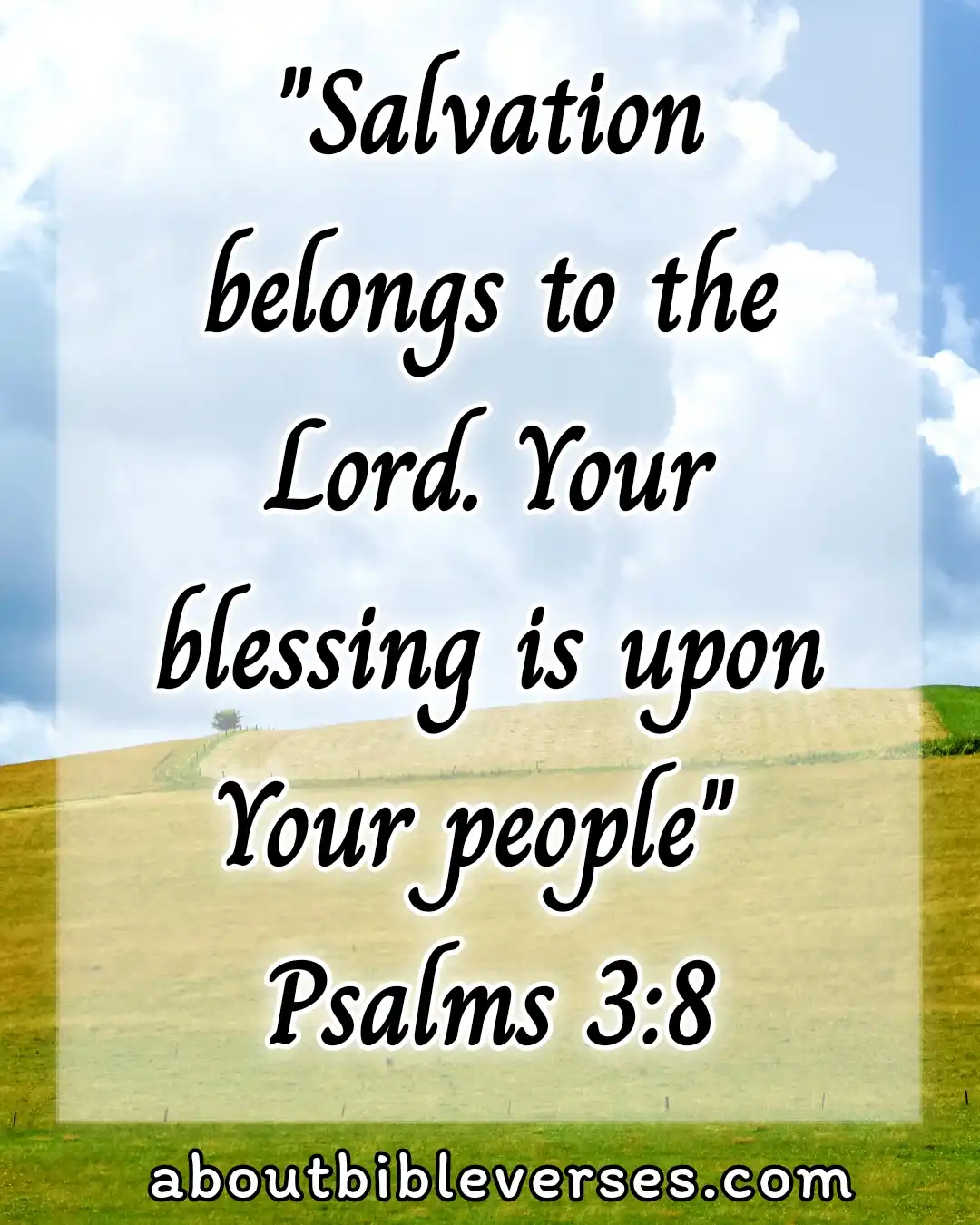 Psalm 3:8(KJV)"Salvation belongeth unto the Lord: thy blessing is upon thy people. Selah"
Explanation:- Only God can give us salvation. None in this world can redeem us from the wrath of God which is waiting for the unrighteous. God will bless a man when he will obey all of his requirements that the Lord has given.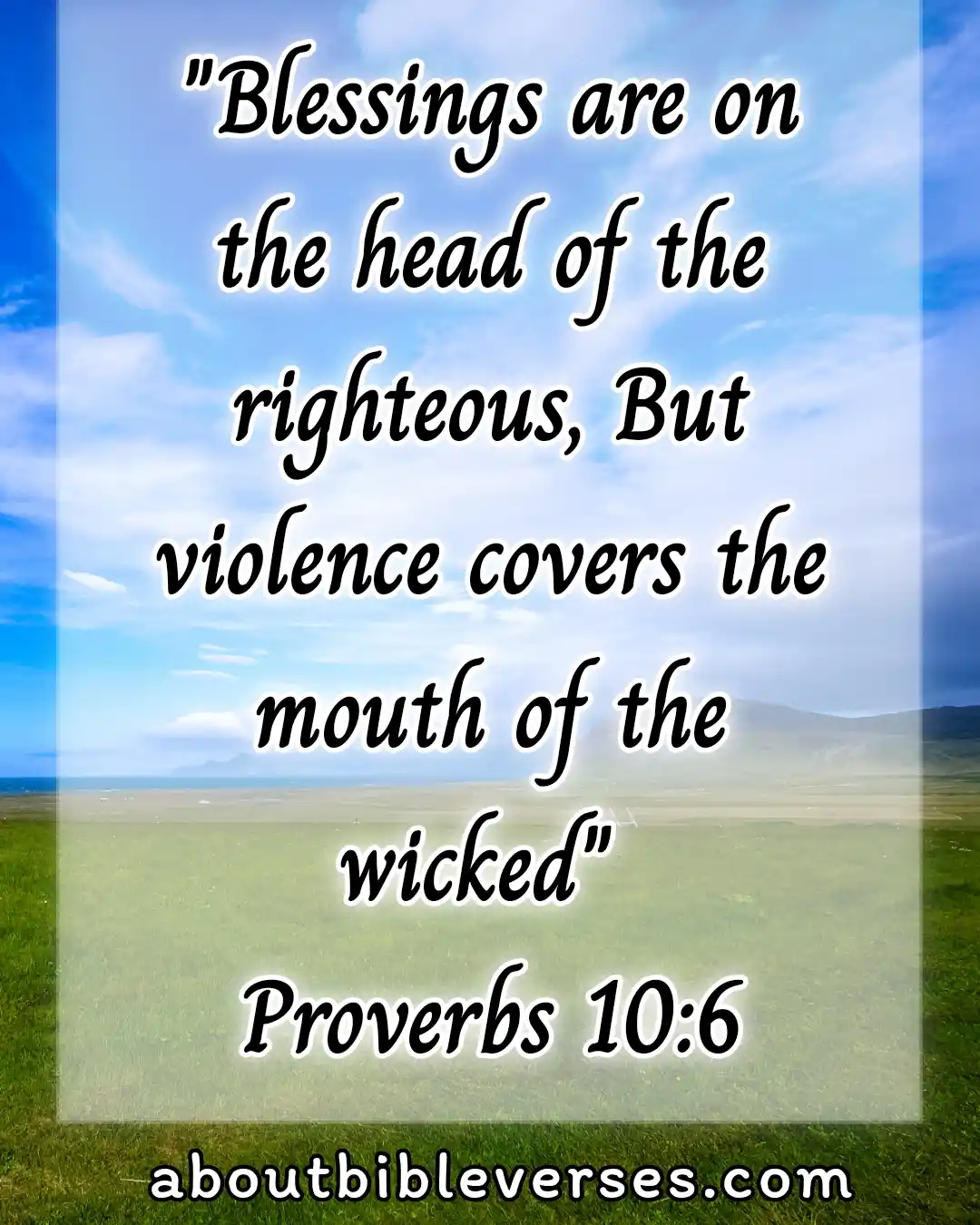 Proverbs 10:6(KJV)"Blessings are upon the head of the just: but violence covereth the mouth of the wicked"
Explanation:- The people who live a righteous life will receive God's blessings in their life and they will also be called the children of God. But the wicked will be punished by the Lord.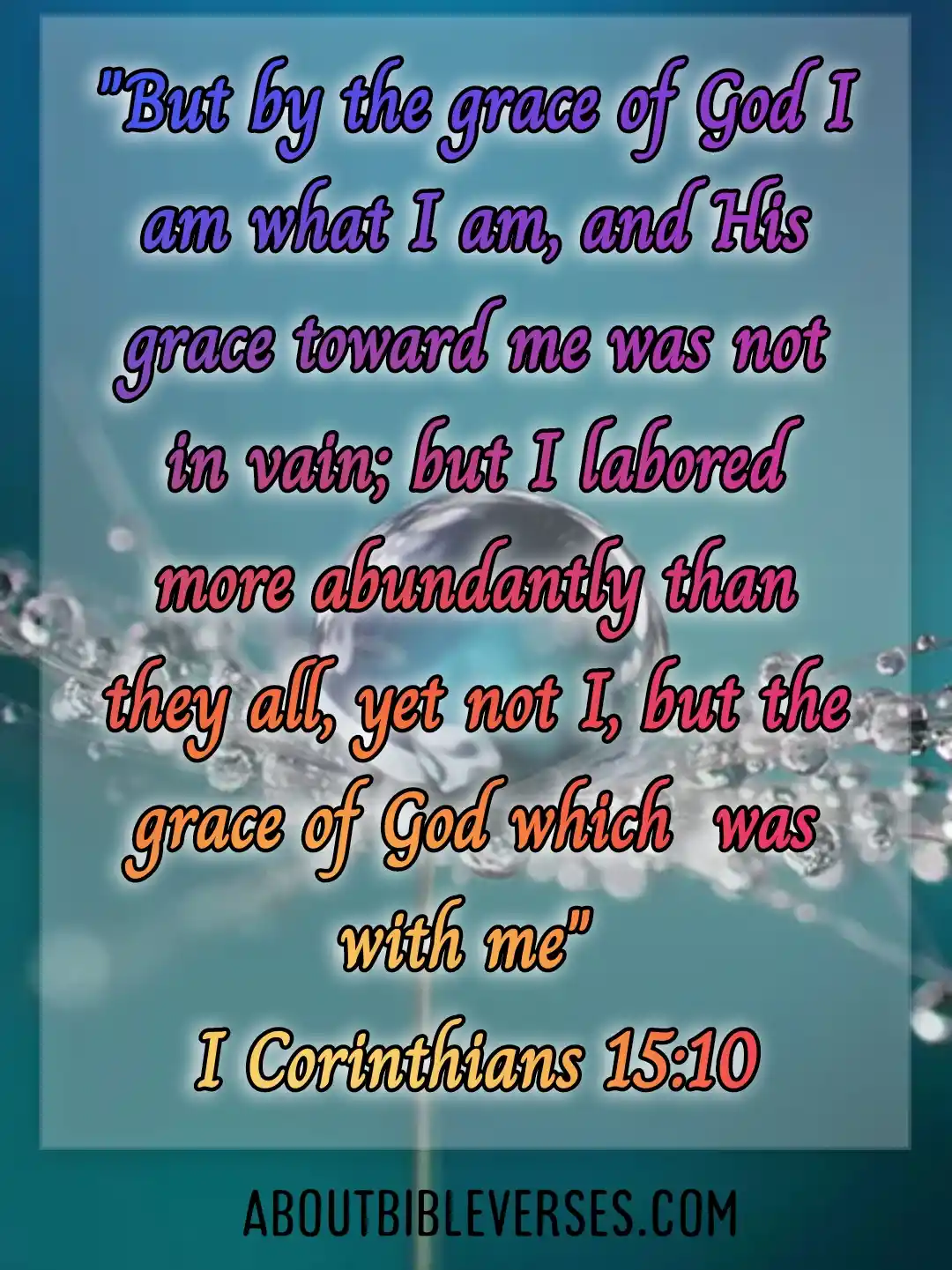 1 Corinthians 15:10(KJV)"But by the grace of God I am what I am: and his grace which was bestowed upon me was not in vain; but I laboured more abundantly than they all: yet not I, but the grace of God which was with me"
Explanation:- Paul has narrated that God has shown his grace upon him. Once he was against Christ but now he has changed due to the grace of God. he received God's blessings in his life. If we return to God we will also be blessed with wisdom and the things that we need in our earthly life.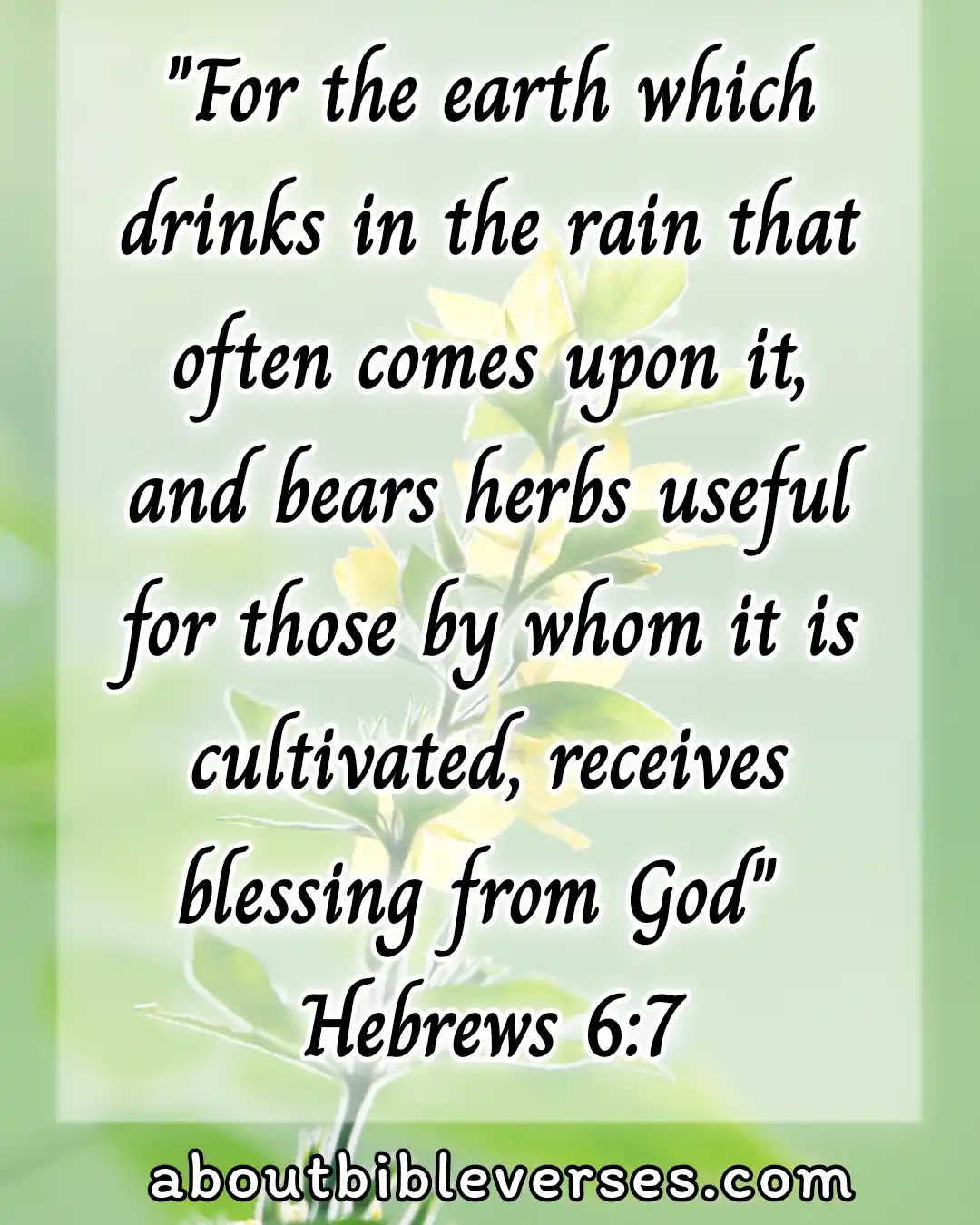 Hebrews 6:7(KJV)"For the earth which drinketh in the rain that cometh oft upon it, and bringeth forth herbs meet for them by whom it is dressed, receiveth blessing from God"
Explanation:- One may ask how the rains come and seeds appear as trees. But all these happen due to the blessings of God. we cannot deny God's blessings in man's life. God has given us this wonderful earth to live and this is a great and amazing blessing from the Lord.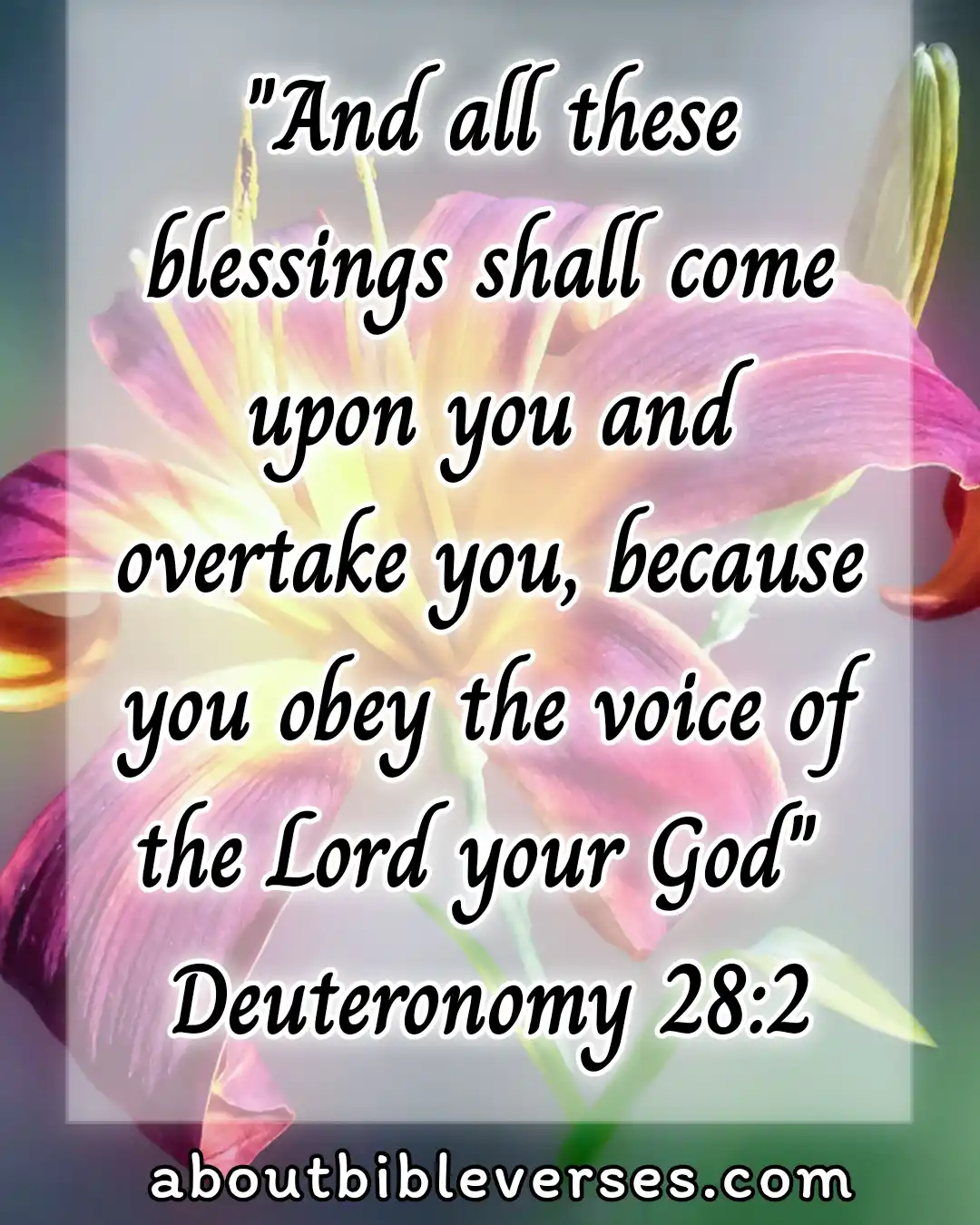 Deuteronomy 28:2(KJV)"And all these blessings shall come on thee, and overtake thee, if thou shalt hearken unto the voice of the Lord thy God"
Explanation:- The Lord told to Jews that they would be blessed only if they listened to his voice. Often they forsook him and turned to their sinful activities. So God reminded them to obey him in order to enjoy their life under God's guidance and protection.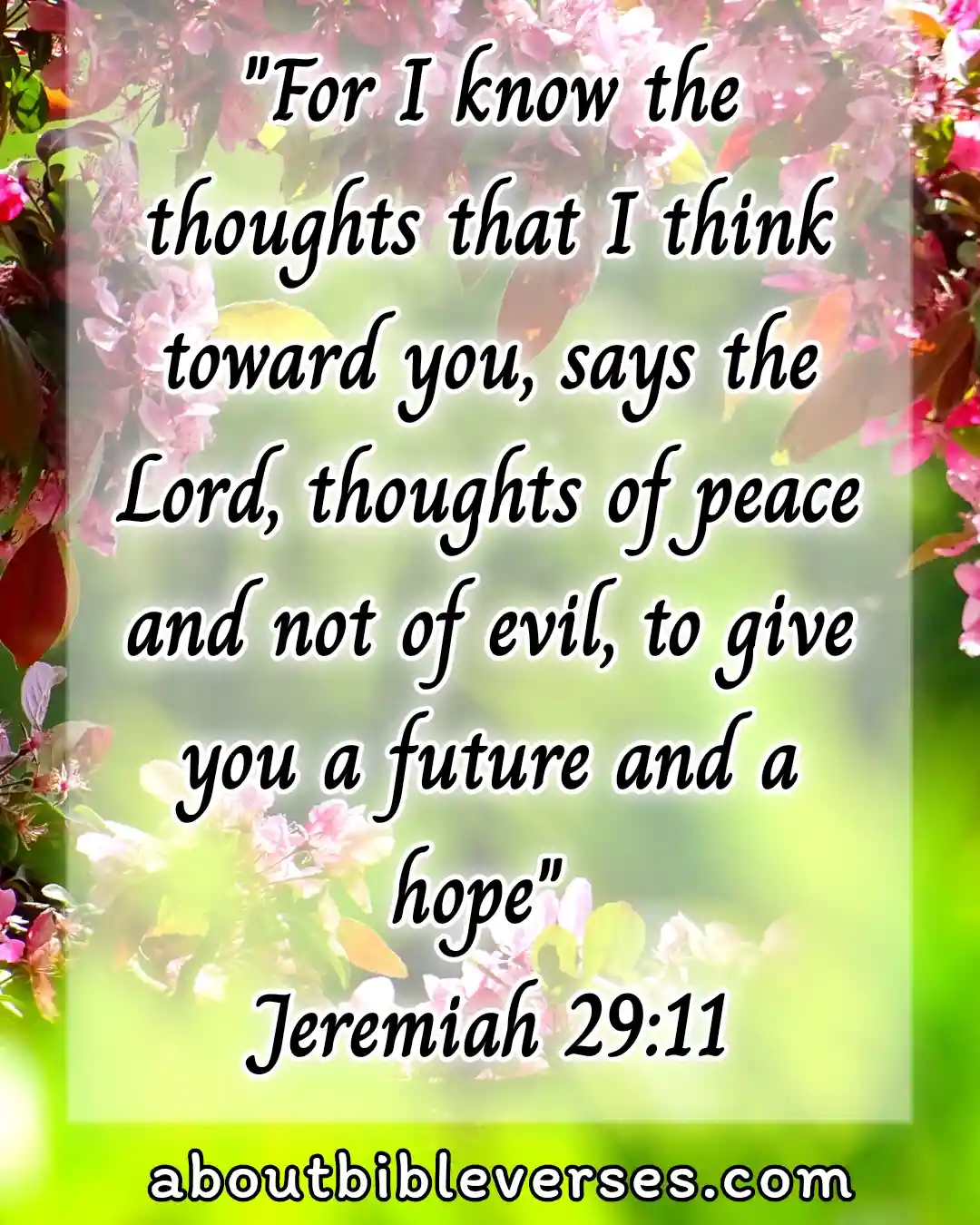 Jeremiah 29:11(KJV)"For I know the thoughts that I think toward you, saith the Lord, thoughts of peace, and not of evil, to give you an expected end"
Explanation:- Most of the time is spent thinking about our future as we do not know what it holds. But the Lord says he has made a beautiful plan for our life. If we follow him and walk in him then he will fulfill all our desires.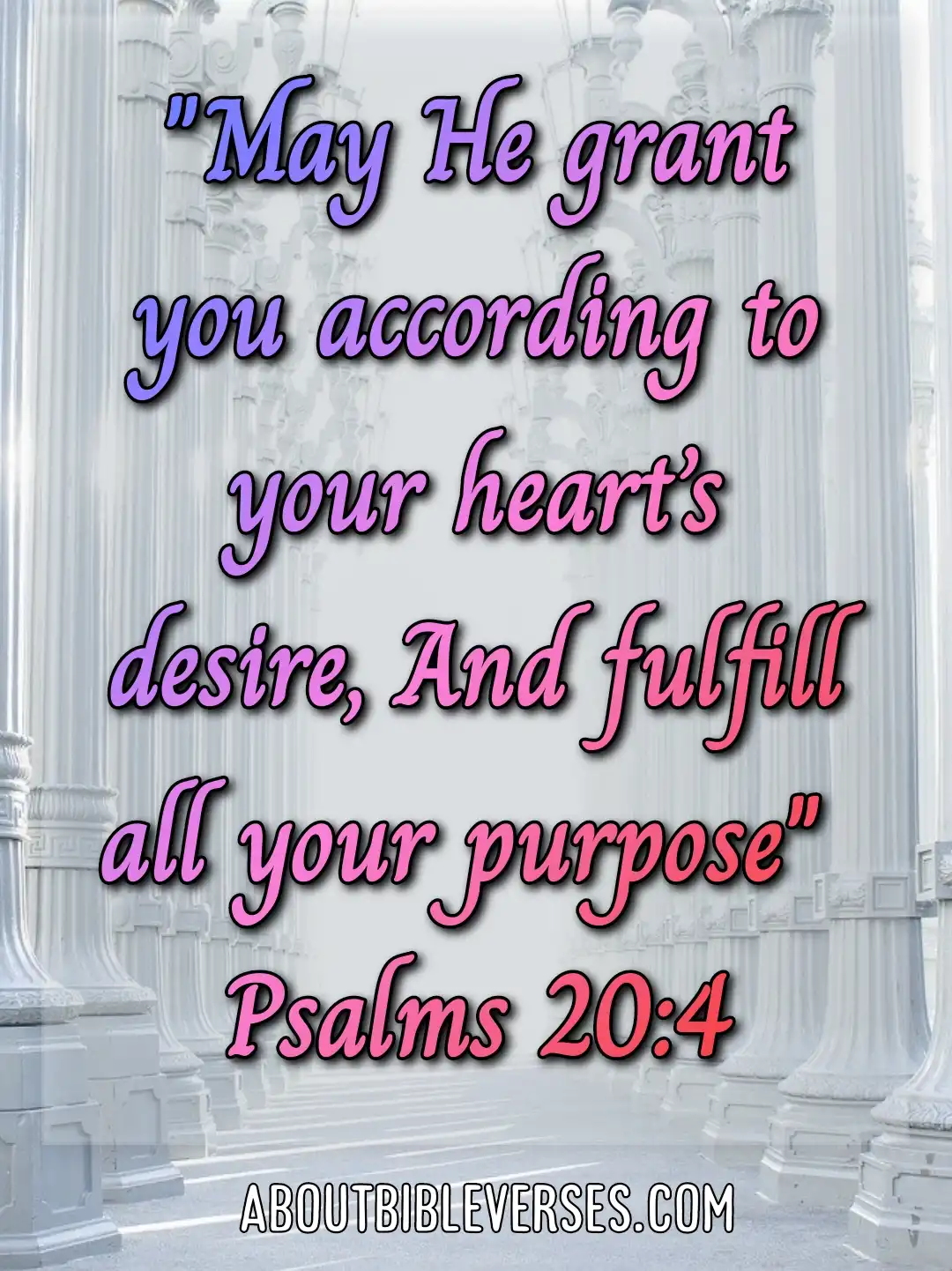 Psalm 20:4(KJV)"Grant thee according to thine own heart, and fulfil all thy counsel"
Explanation:- The Lord wants us to get his blessings in our life so he often calls us but we reject him due to our ignorance. If we give our heart and mind to the Lord then we will experience his blessings in our life.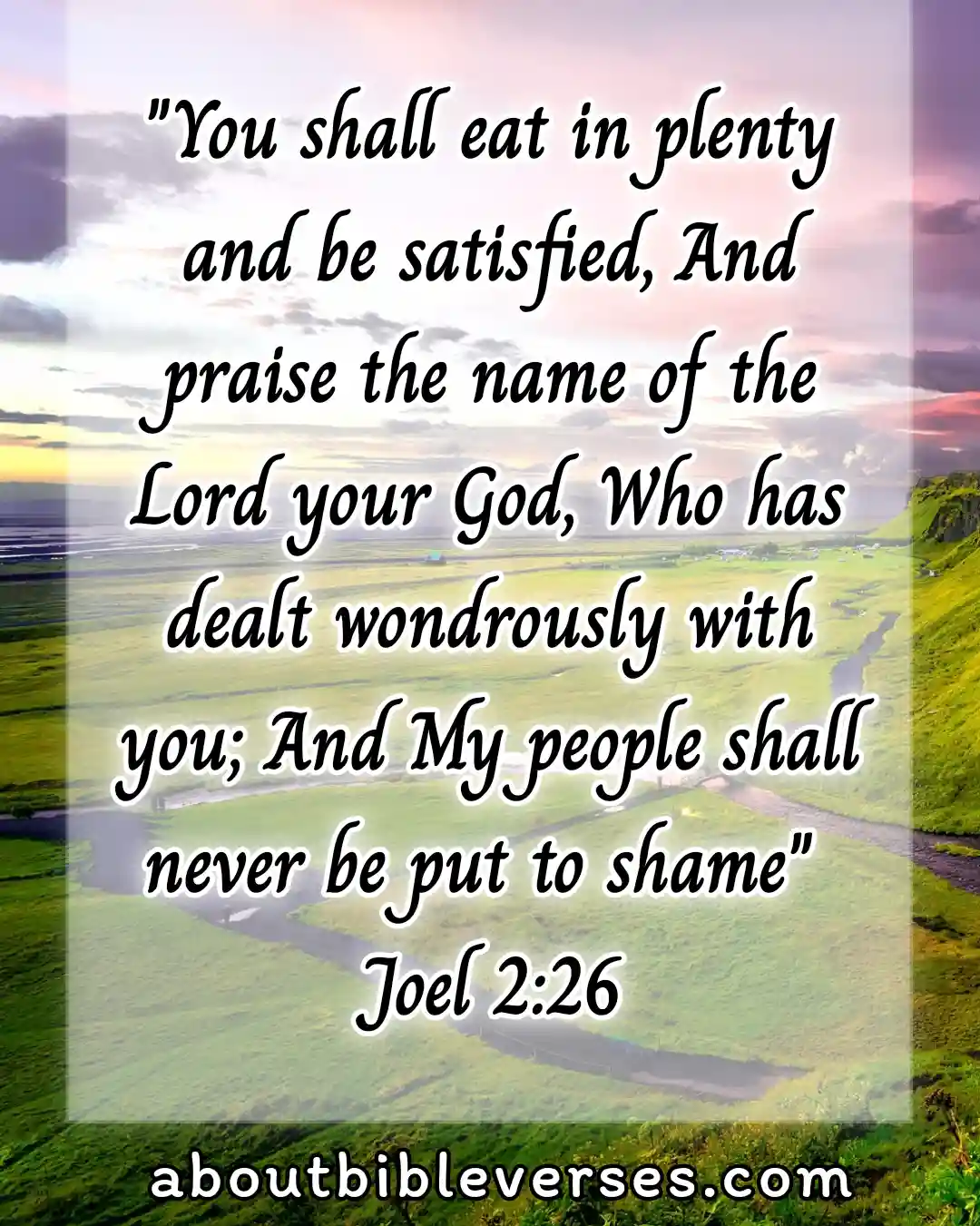 Joel 2:26(KJV)"And ye shall eat in plenty, and be satisfied, and praise the name of the Lord your God, that hath dealt wondrously with you: and my people shall never be ashamed"
Explanation:- God's own people will not live by starving even a single day as the Lord has promised them to provide everything. When we walk with the Lord and keep his words then we will receive many blessings from him.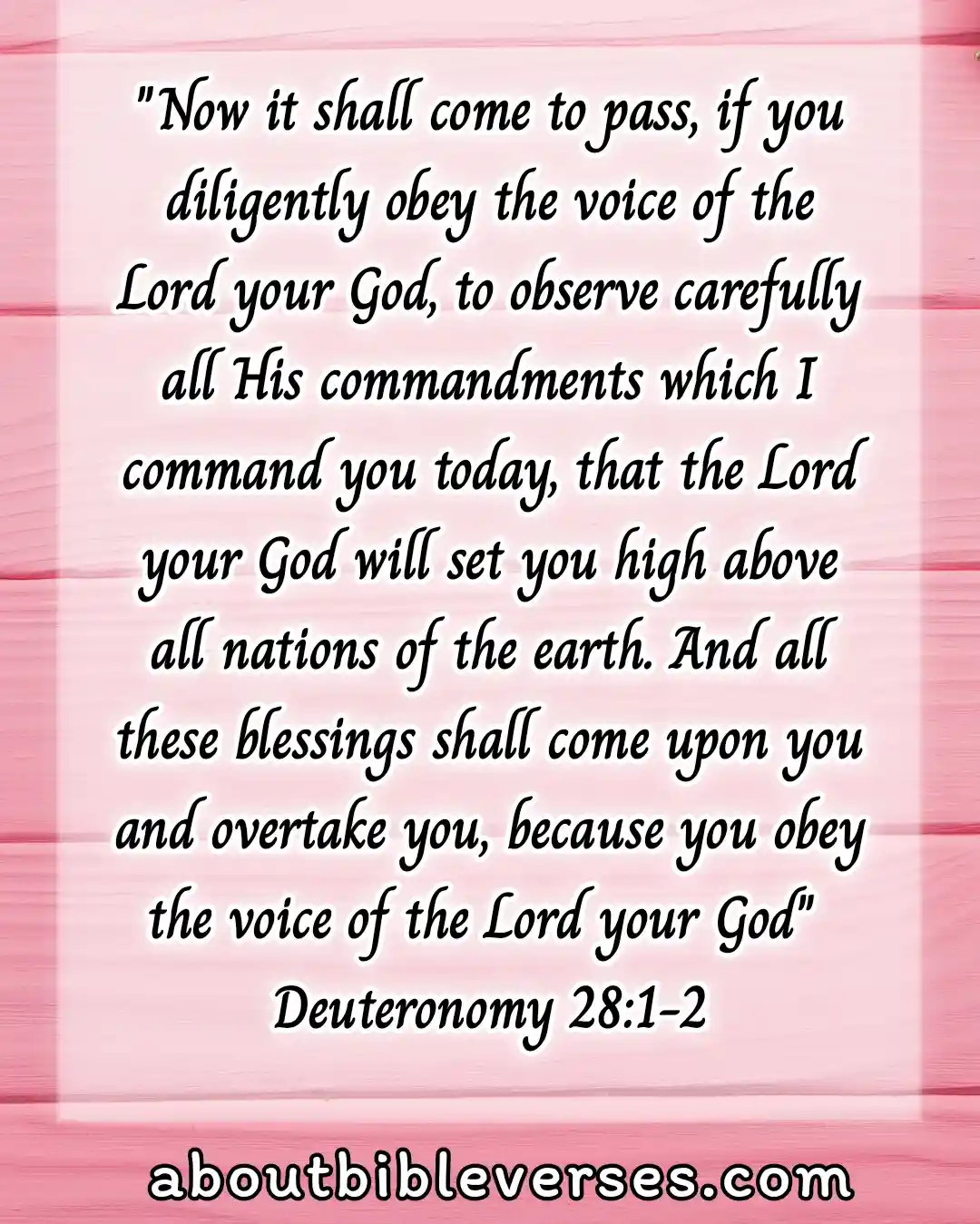 Deuteronomy 28:1-2(KJV)"And it shall come to pass, if thou shalt hearken diligently unto the voice of the Lord thy God, to observe and to do all his commandments which I command thee this day, that the Lord thy God will set thee on high above all nations of the earth: And all these blessings shall come on thee, and overtake thee, if thou shalt hearken unto the voice of the Lord thy God"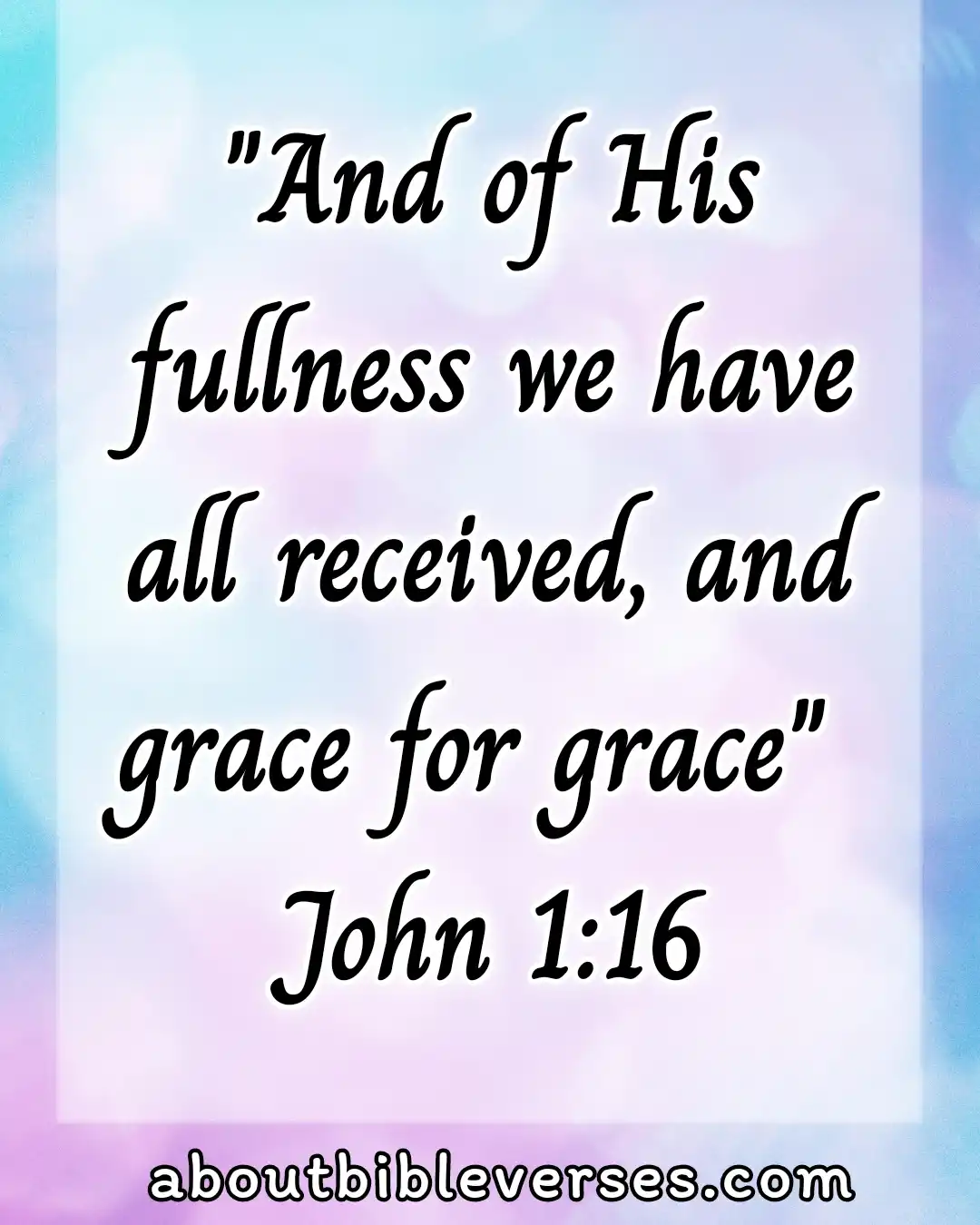 John 1:16(KJV)"And of his fullness have all we received, and grace for grace"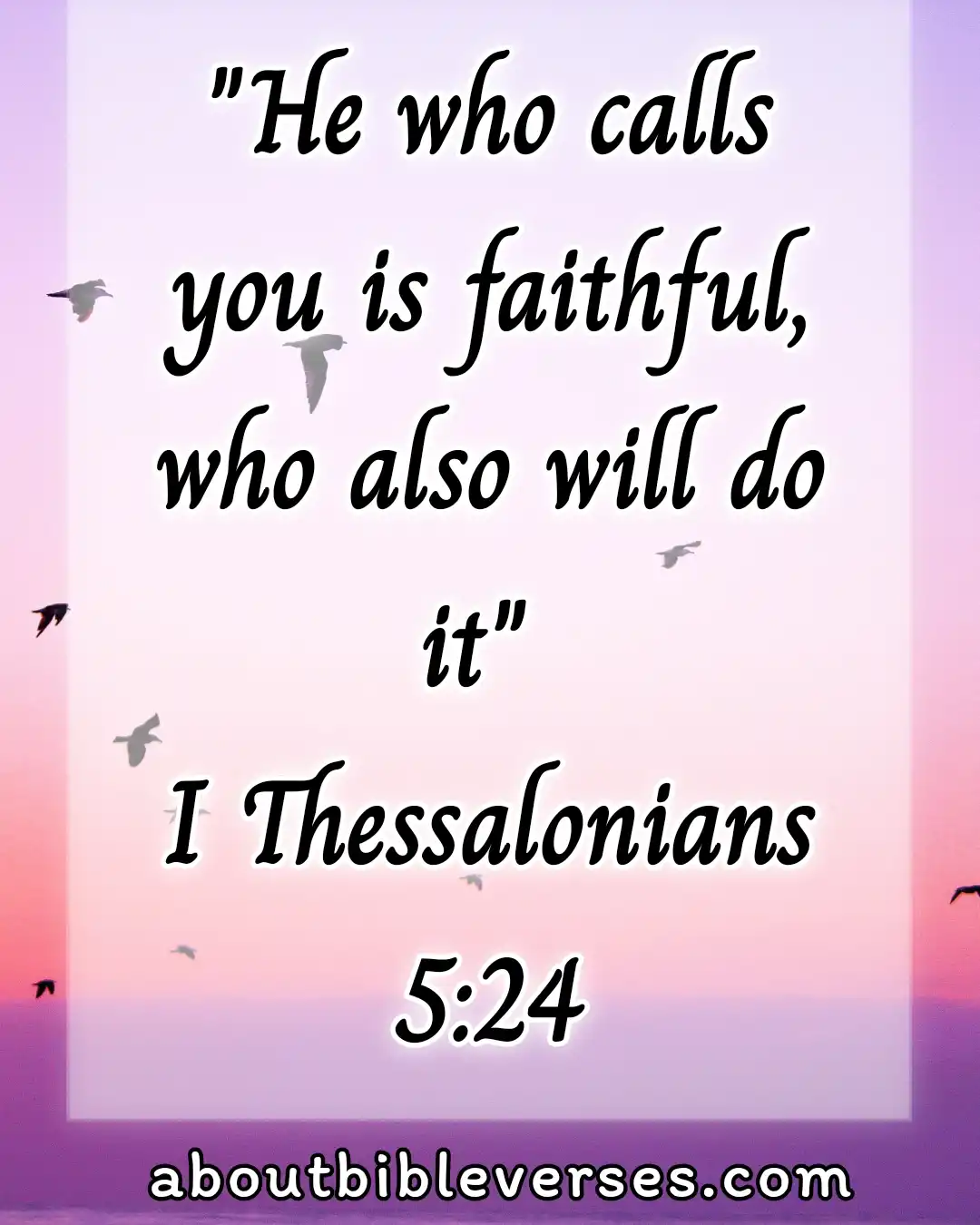 1 Thessalonians 5:24(KJV)"Faithful is he that calleth you, who also will do it"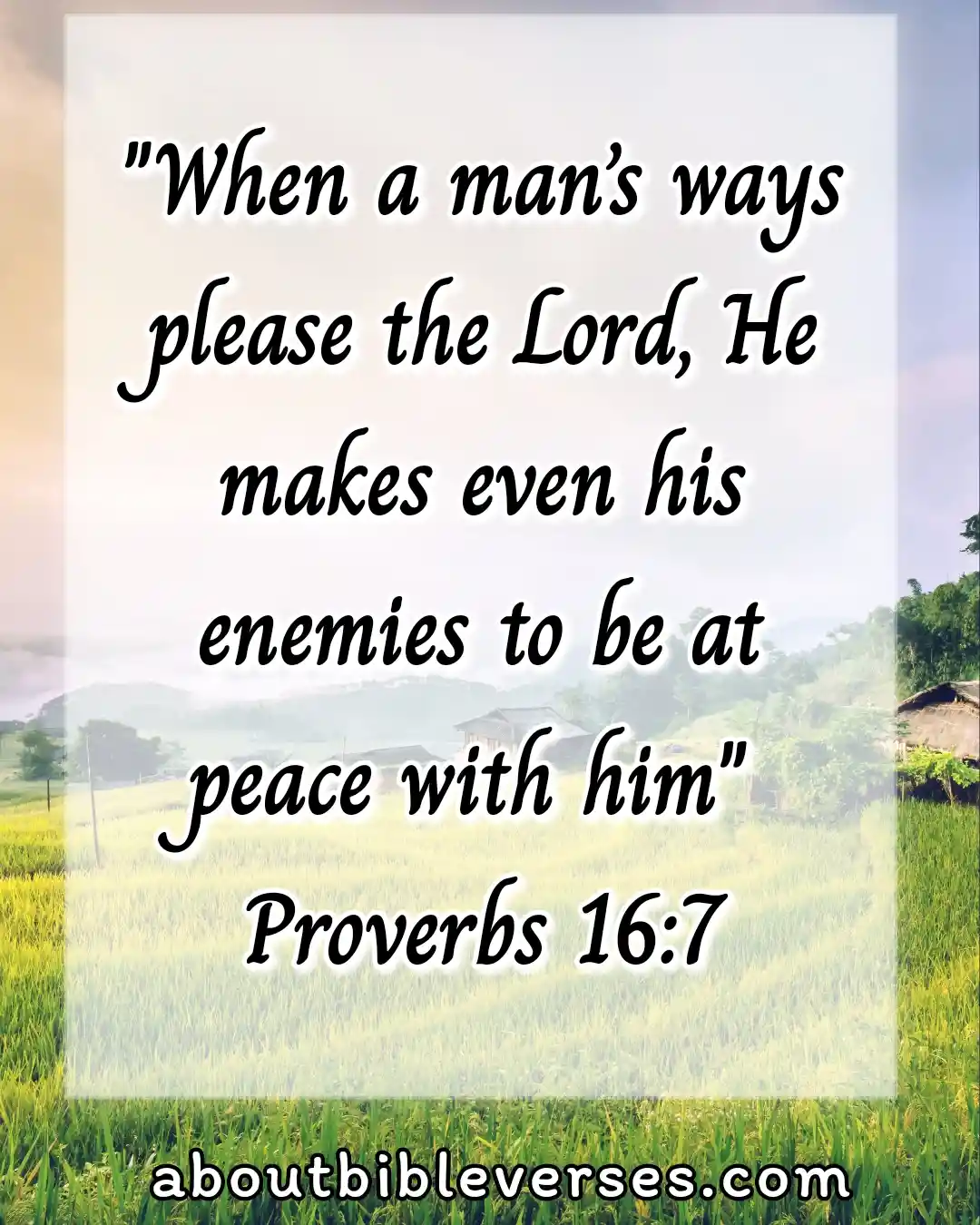 Proverbs 16:7(KJV)"When a man's ways please the Lord, he maketh even his enemies to be at peace with him"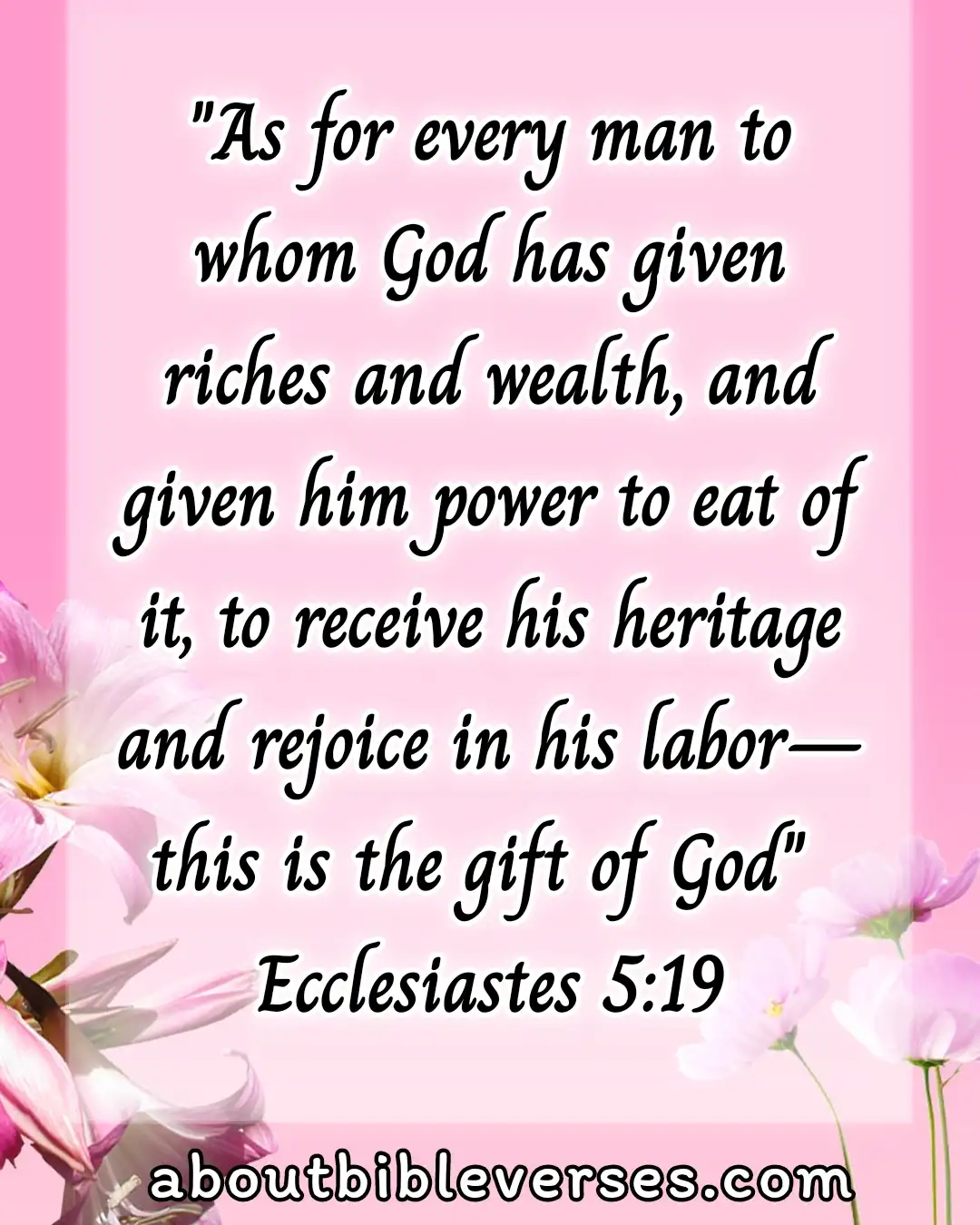 Ecclesiastes 5:19(KJV)"Every man also to whom God hath given riches and wealth, and hath given him power to eat thereof, and to take his portion, and to rejoice in his labour; this is the gift of God"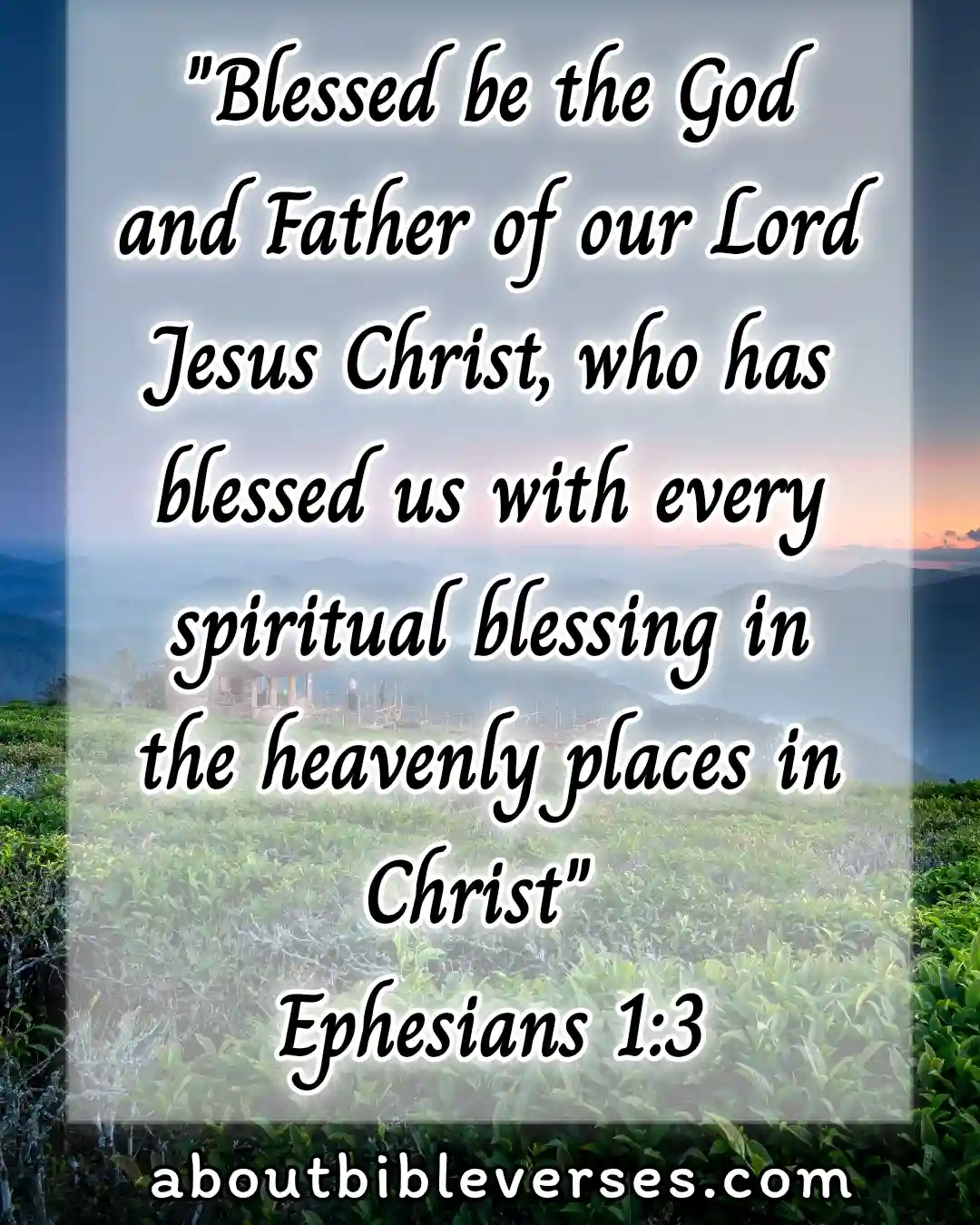 Ephesians 1:3(KJV)"Blessed be the God and Father of our Lord Jesus Christ, who hath blessed us with all spiritual blessings in heavenly places in Christ"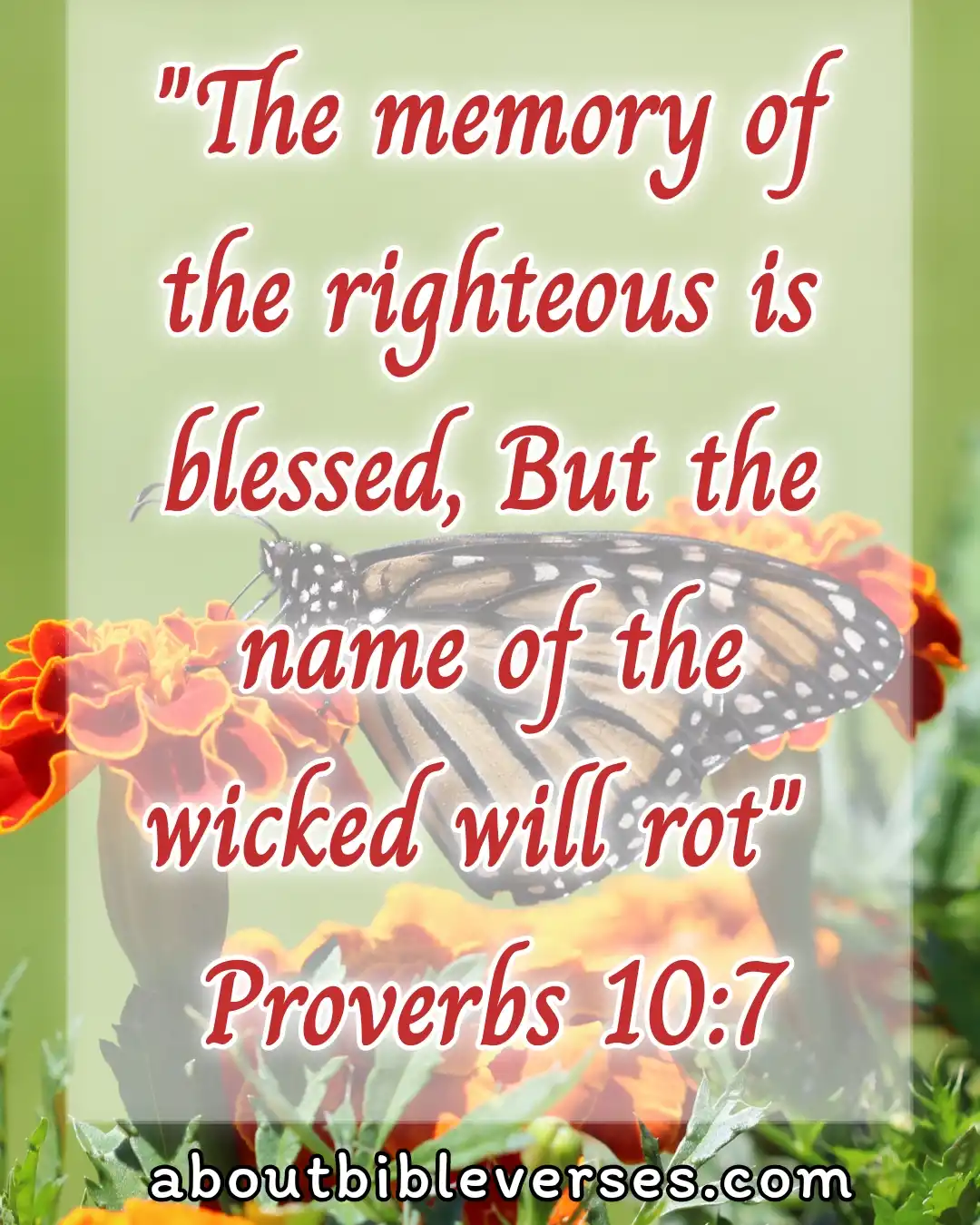 Proverbs 10:7(KJV)"The memory of the just is blessed: but the name of the wicked shall rot"