A real Christian will be someone who keeps all the words of Jesus in his life and walks along with them. It is not easy to live a righteous life in this fallen world but it would be possible only if we fear the Lord then we will be able to subside all of our evil works.
This world is getting worse day by day but in spite of all the negativities, we have to live a perfect life that is described in the Bible.
Jesus himself will reward his children when he will come again on this earth. This earth will be destroyed by fire and he will renovate it with righteousness. Only the righteous people will inherit that new heaven and earth.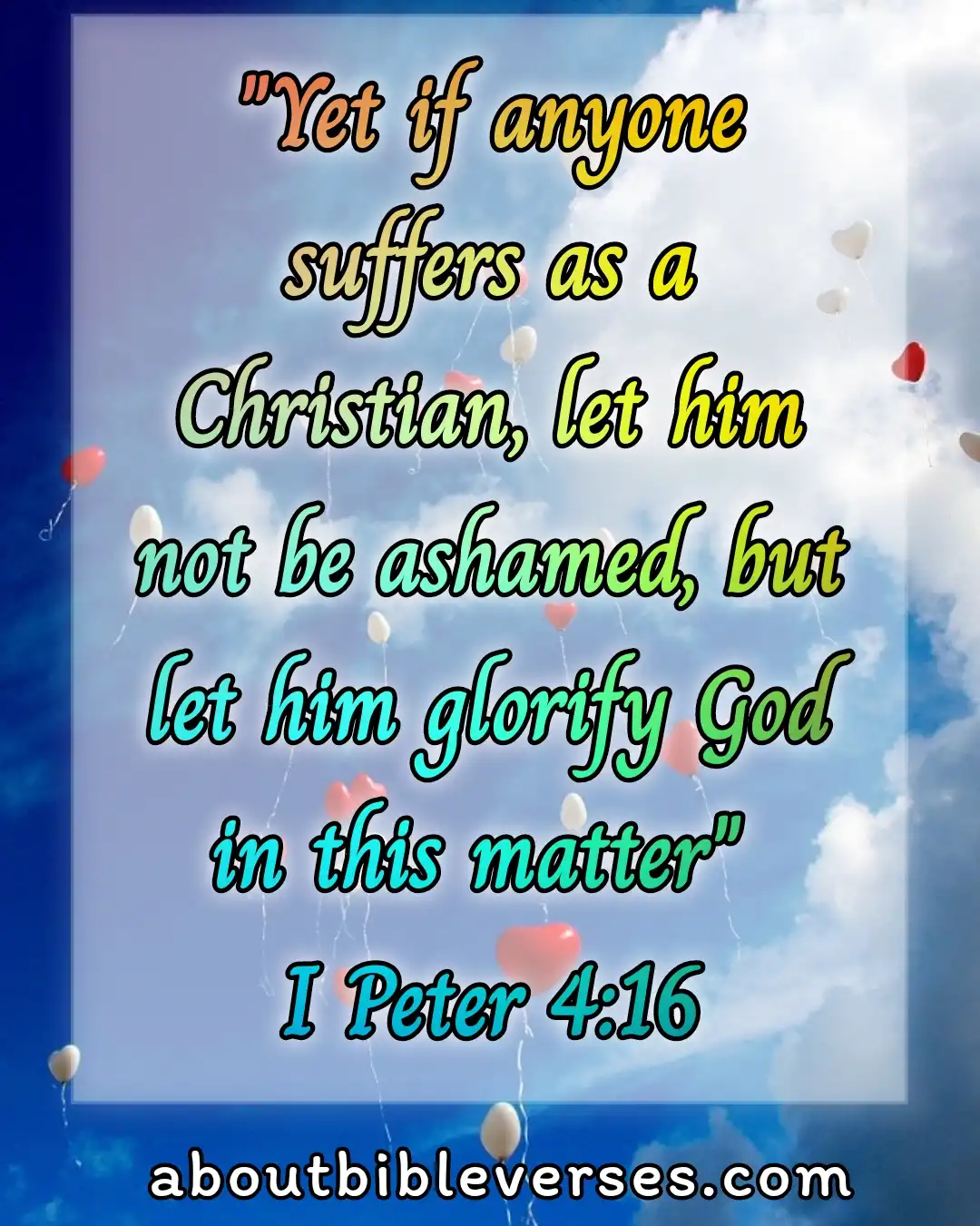 1 Peter 4:16(KJV)"Yet if any man suffer as a Christian, let him not be ashamed; but let him glorify God on this behalf"
Explanation:- It is true that to become Christian means receiving prosecution from society. Many people believe that after receiving Jesus we will leave peacefully but this is not true at all.
The moment we receive  Jesus we become separate from society. Thus we start to live differently and we become the enemy. And we continue to suffer from society and this suffering becomes the cause of our joy because we have one expectation of this suffering is eternal life in Jesus Christ.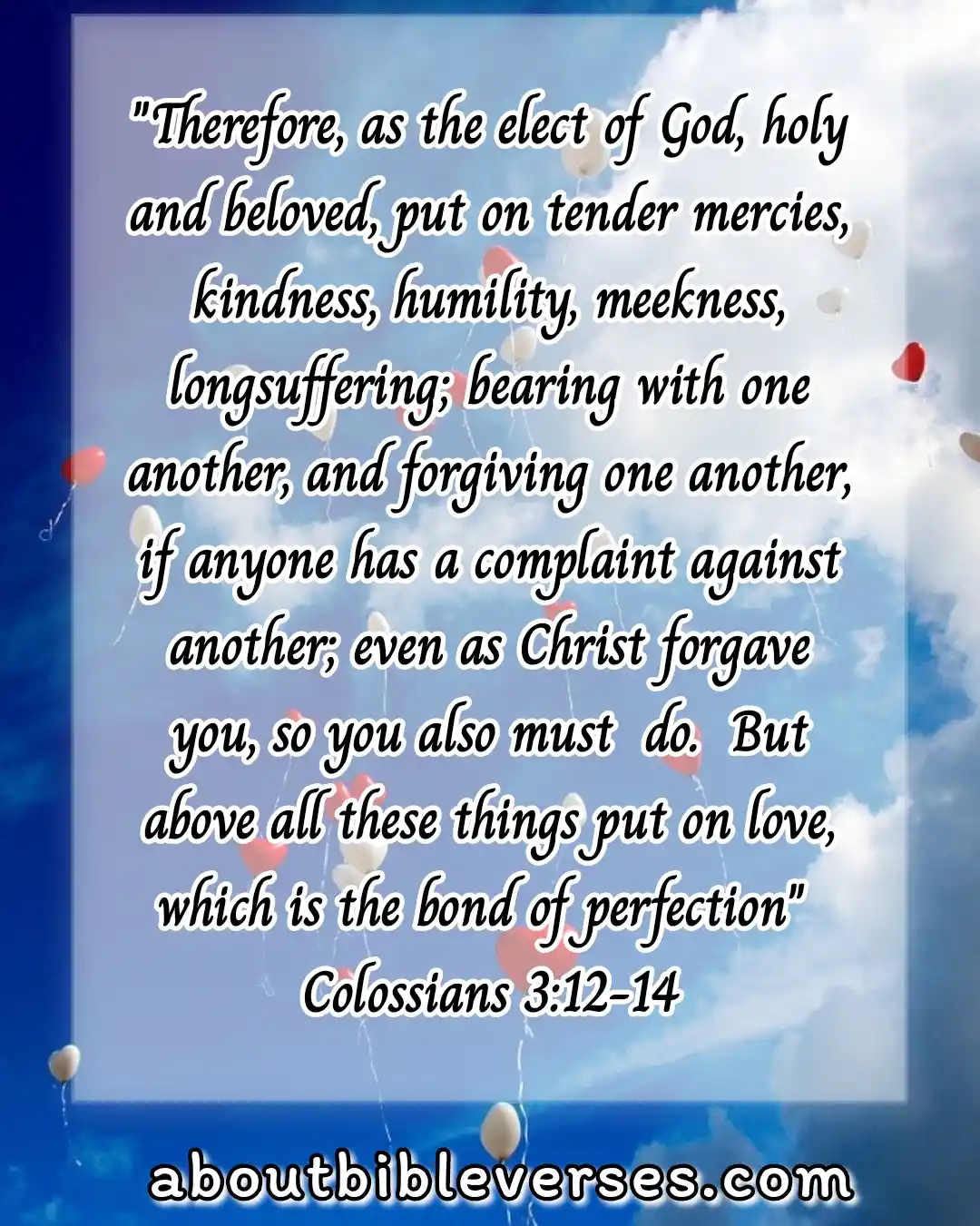 Colossians 3:12-14(KJV)"Put on therefore, as the elect of God, holy and beloved, bowels of mercies, kindness, humbleness of mind, meekness, longsuffering;Forbearing one another, and forgiving one another, if any man have a quarrel against any: even as Christ forgave you, so also do ye.And above all these things put on charity, which is the bond of perfectness"
Explanation:- Christians are called to live a holy life that pleases God. They must be humble, kind, and generous to others. In their lives, Christ must be reflected others. They need to forgive others as Jesus forgave our sins.
Hebrews 13:15-16(KJV)"By him therefore let us offer the sacrifice of praise to God continually, that is, the fruit of our lips giving thanks to his name. But to do good and to communicate forget not: for with such sacrifices God is well pleased"
Explanation:- The Lord wants us to praise him as he deserves that. He had created this universe wonderfully for our dwelling place. His name must be glorified among the people in this world as he is the creator and sustainer of this world.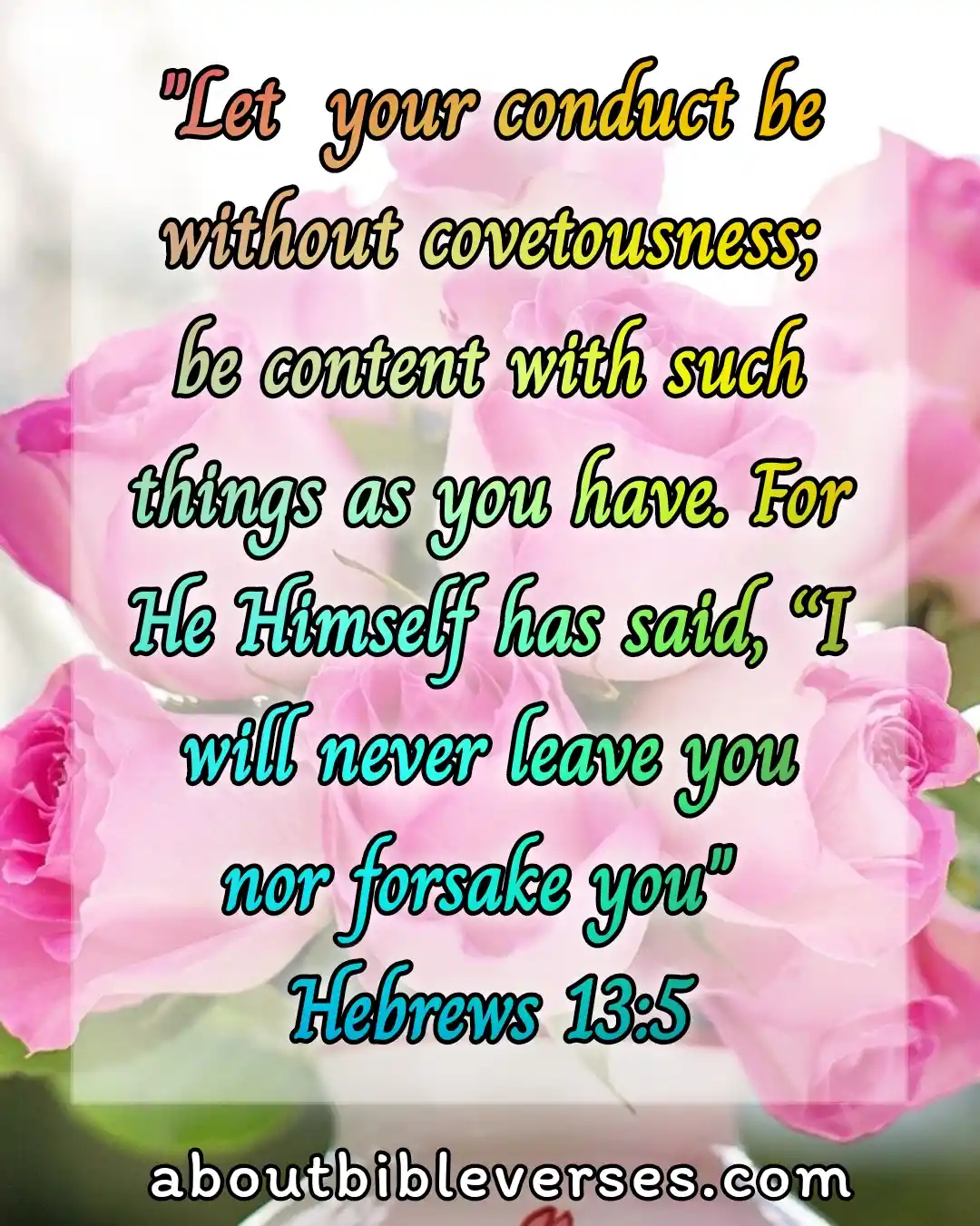 Hebrews 13:5(KJV)"Let your conversation be without covetousness; and be content with such things as ye have: for he hath said, I will never leave thee, nor forsake thee"
Explanation:- The Bible teaches that Christians should not have covetousness. If they run after worldly possessions then they will fail to enter heaven.
The Lord wants us to be content with what we have. People who do not know Jesus are likely to run after this world but the children of God must not be like them.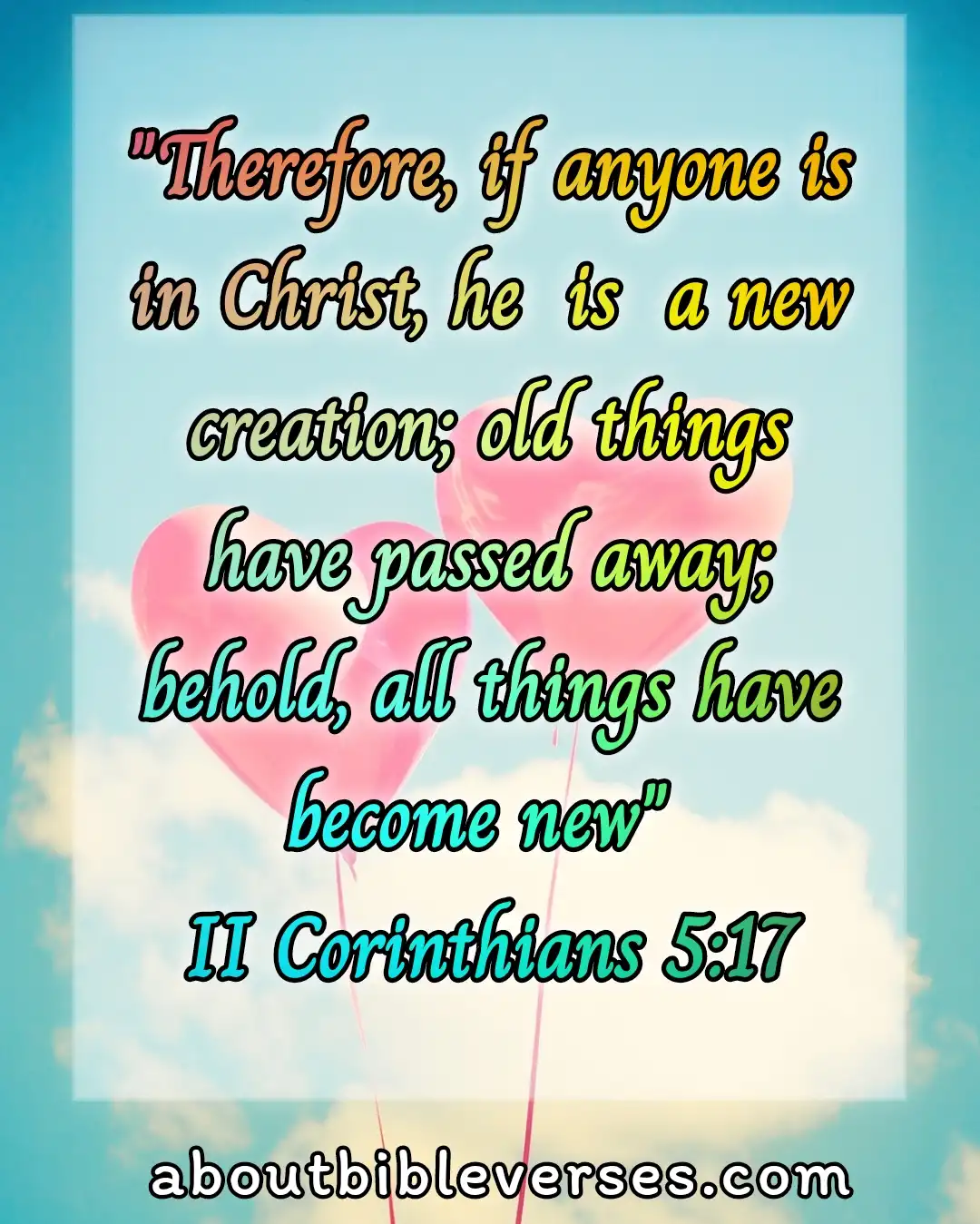 2 Corinthians 5:17(KJV)"Therefore if any man be in Christ, he is a new creature: old things are passed away; behold, all things are become new"
Explanation:- A real Christian is called a born-again believer as his sins were washed away by the blood of Jesus at his baptism. When one repents for his sin and receives Jesus, at that time he becomes a new creation. His old sinful life dies with Jesus and he resurrected with him and became a new man.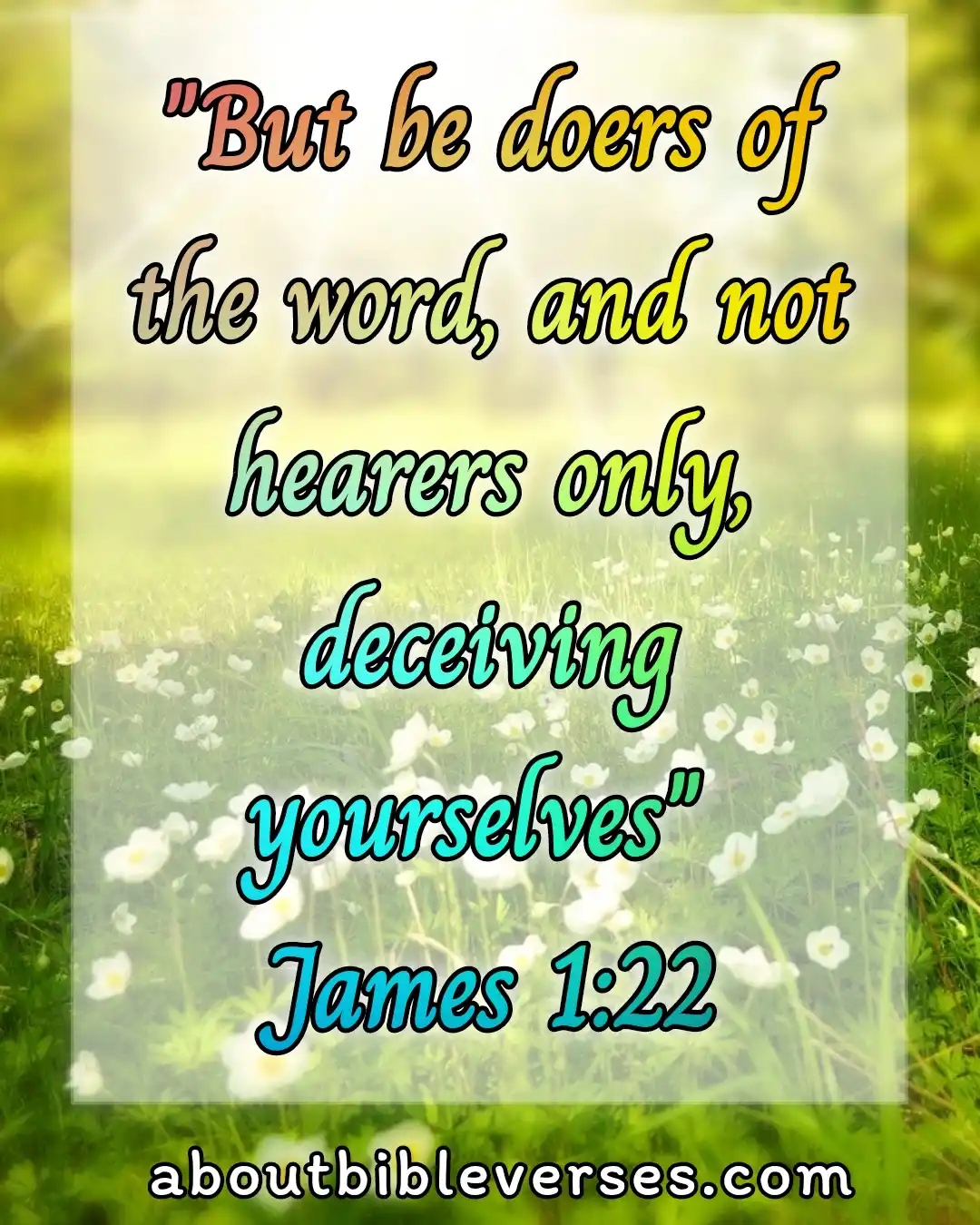 James 1:22(KJV)"But be ye doers of the word, and not hearers only, deceiving your own selves"
Explanation:- Many Christians often claim that they are worthy to enter heaven but they never apply the teachings of Jesus in their lives. It is easy to say but difficult to do.
James says that we can please God by our actions not by our words. We should help others by approaching them. If we only say good words but do not put them into practice then we will have to pay its cost.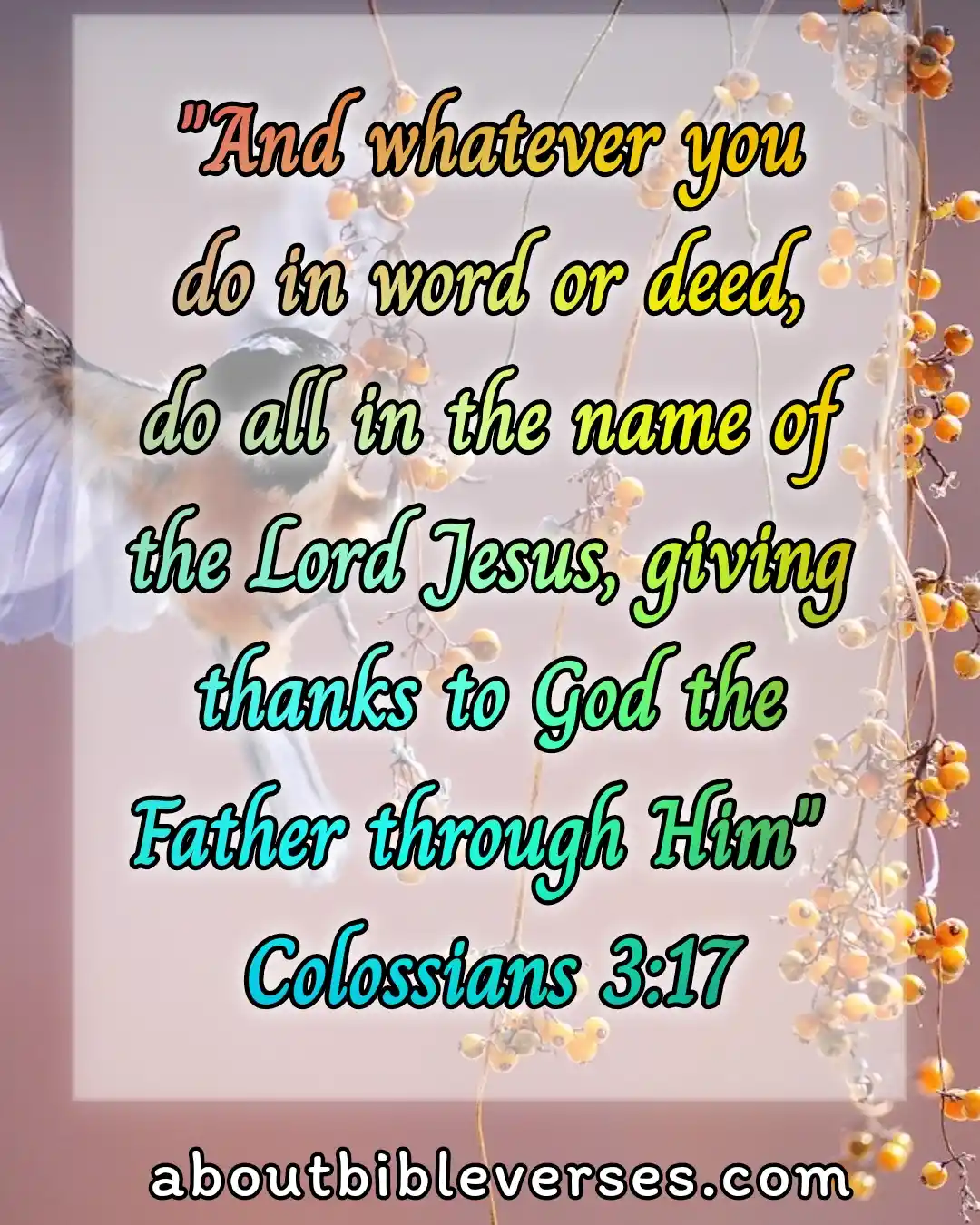 Colossians 3:17(KJV)"And whatsoever ye do in word or deed, do all in the name of the Lord Jesus, giving thanks to God and the Father by him"
Explanation:- The Lord has revealed his name at his incarnation and we have received blessing through his name.
We must apply the name Jesus in all our words and actions because the name has power itself. Healing, forgiveness, prayers, baptism, and casting of demons should be performed in the name of Jesus.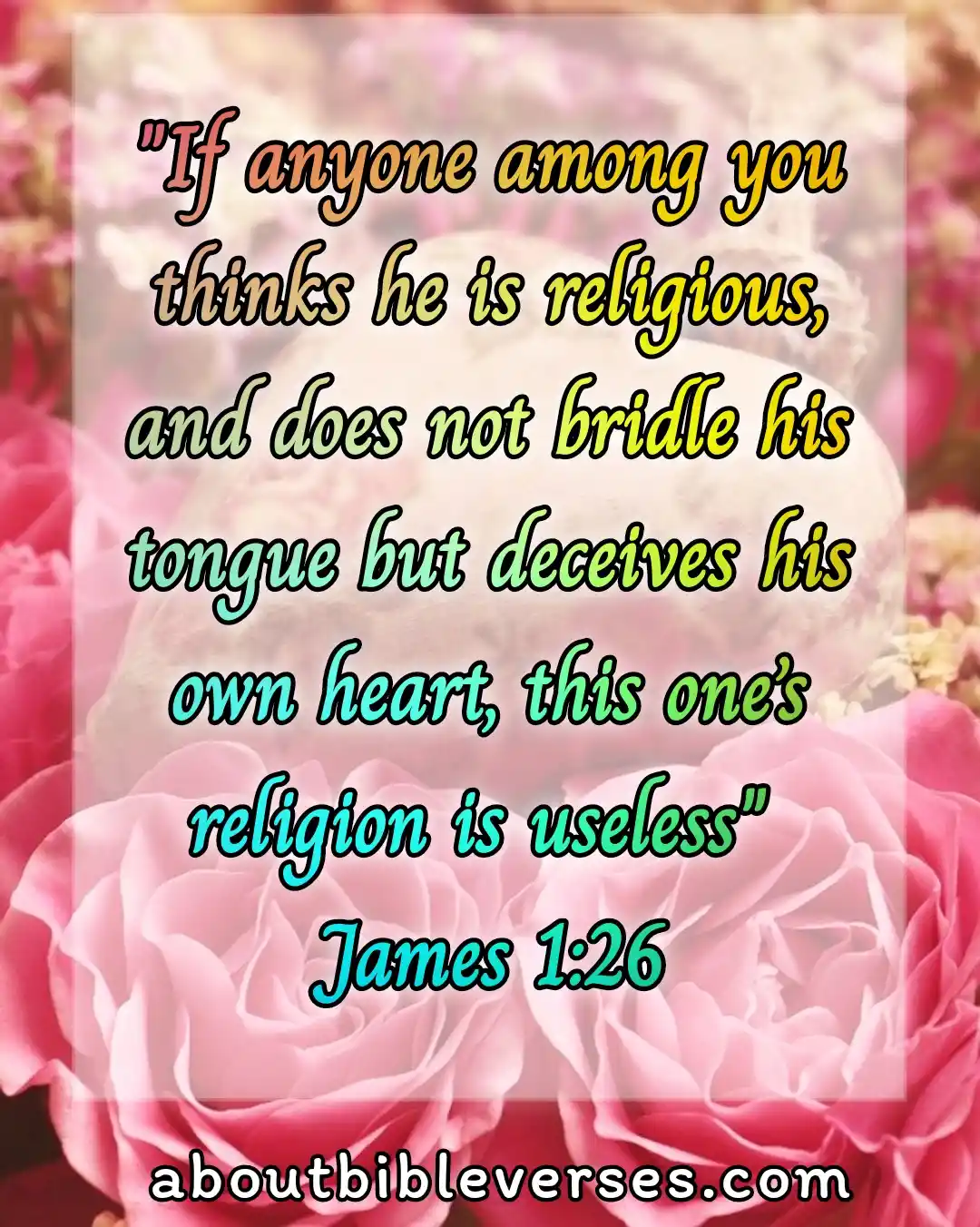 James 1:26(KJV)"If any man among you seem to be religious, and bridleth not his tongue, but deceiveth his own heart, this man's religion is vain"
Explanation:- The scripture reminds us that our worldly righteousness will give us no profit. The Lord looks at our hearts and he also knows our intentions. We should not deceive ourselves by living a double standard life.
We may say that people are not looking at us but we must have the knowledge that God is observing all our works. So we should not please God, but the fear of the Lord must be rooted in our hearts.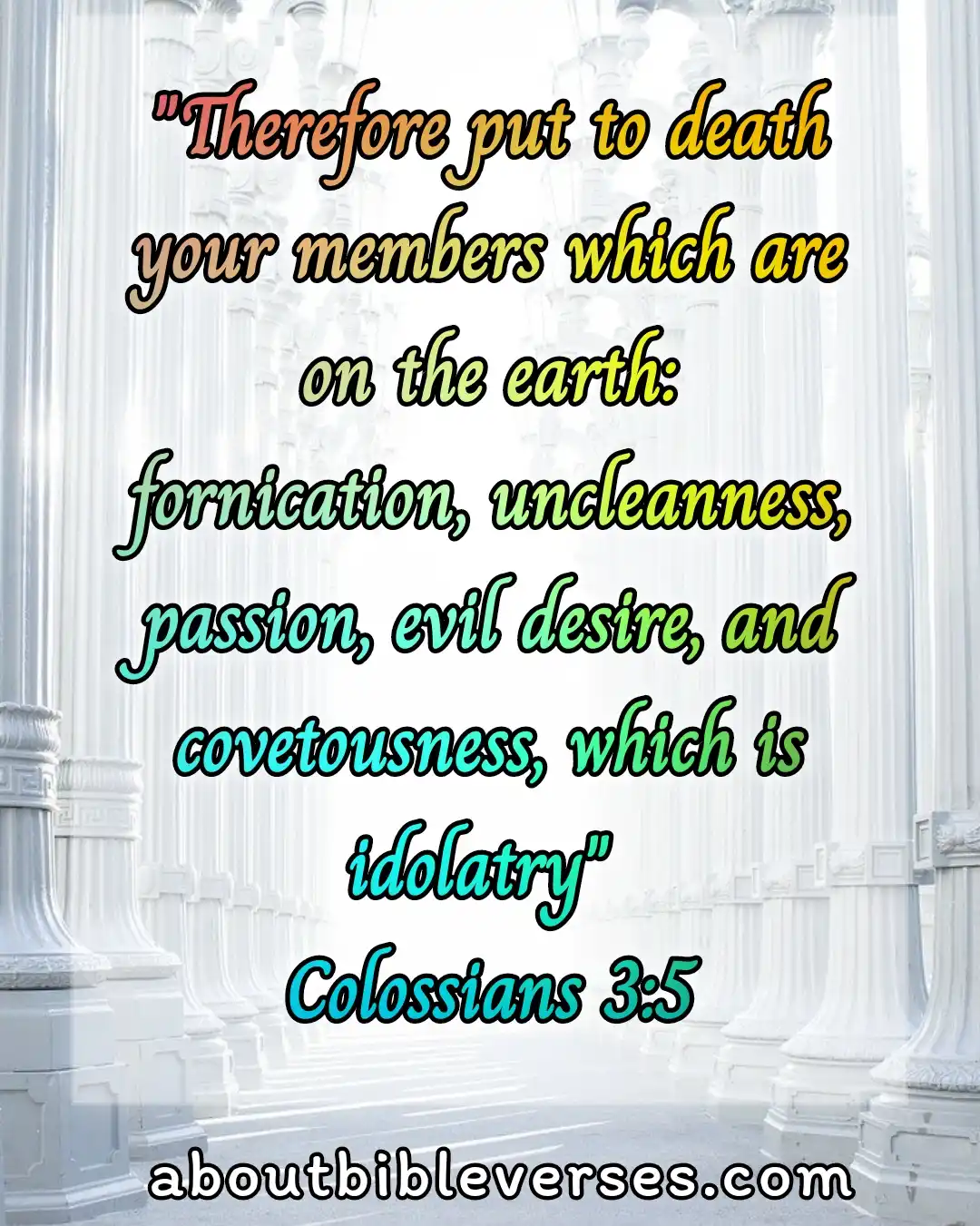 Colossians 3:5(KJV)"Mortify therefore your members which are upon the earth; fornication, uncleanness, inordinate affection, evil concupiscence, and covetousness, which is idolatry"
Explanation:- The scripture says that we have to quit all of our fleshly desires. The flesh will not give us any profit. But the soul will help us to reach heaven. We are in the midst of the sinful world and waiting to meet our Lord Jesus Christ.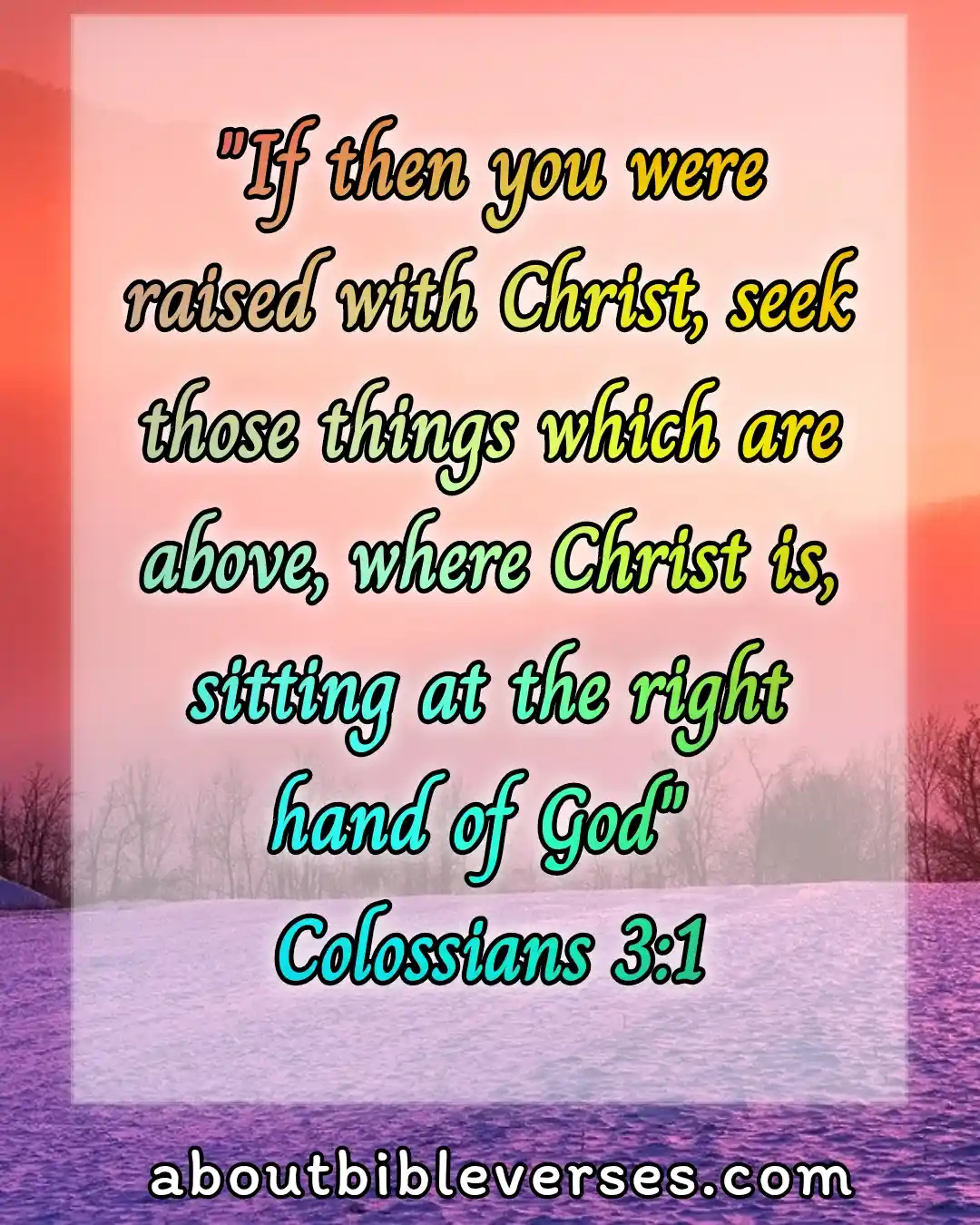 Colossians 3:1(KJV)"If ye then be risen with Christ, seek those things which are above, where Christ sitteth on the right hand of God"
Explanation:- We are to hope for the things of heaven. We died with Christ at the baptism and no longer belong to this world. Our thoughts would be based on heaven as we will live there forever.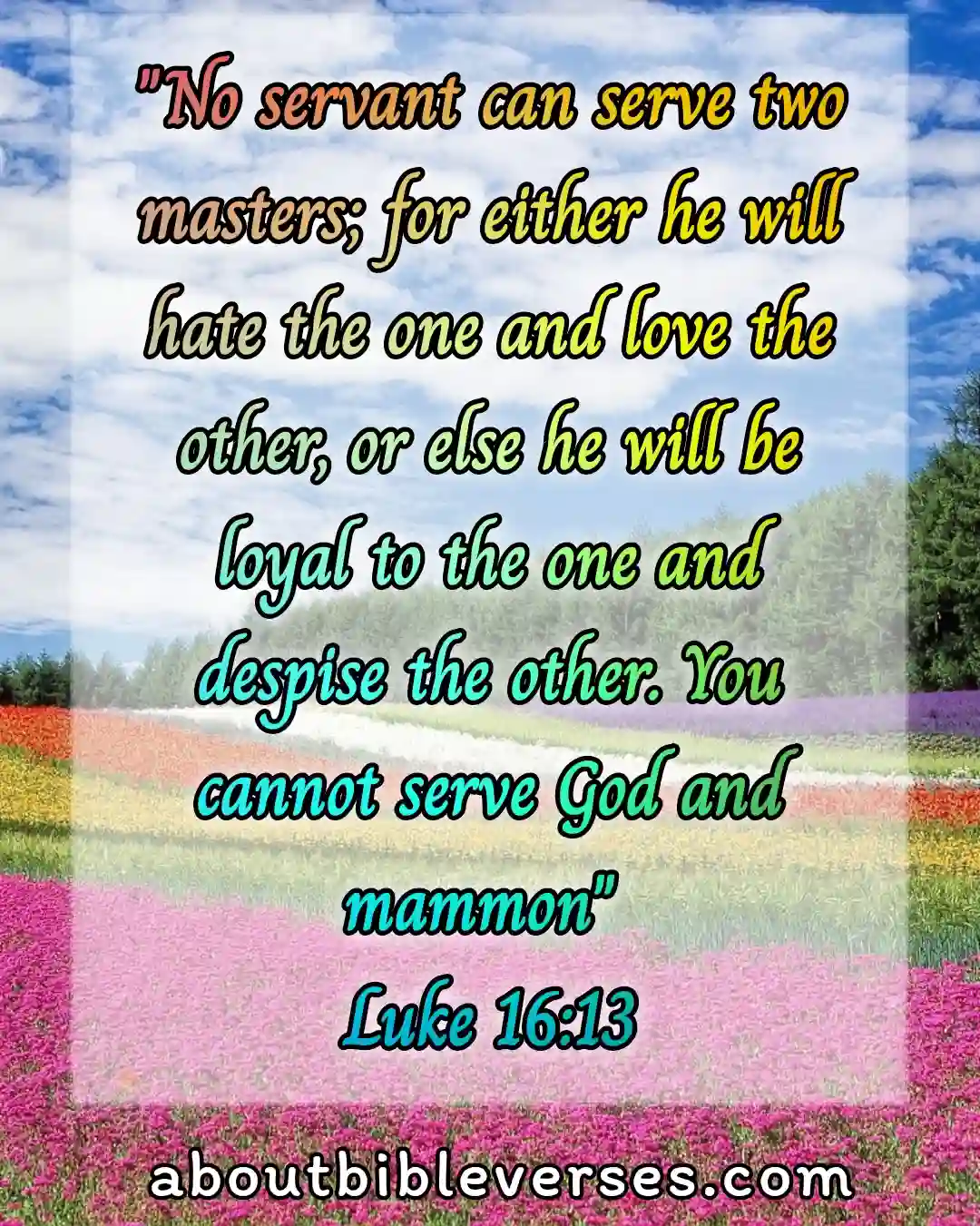 Luke 16:13(KJV)"No servant can serve two masters: for either he will hate the one, and love the other; or else he will hold to the one, and despise the other. Ye cannot serve God and mammon"
Explanation:- Christians are warned not to love the world or the things in the world. If we love money then we cannot love God. Because we have only one heart and we cannot serve both at a single time. Jesus wants us to love him most with our utmost care.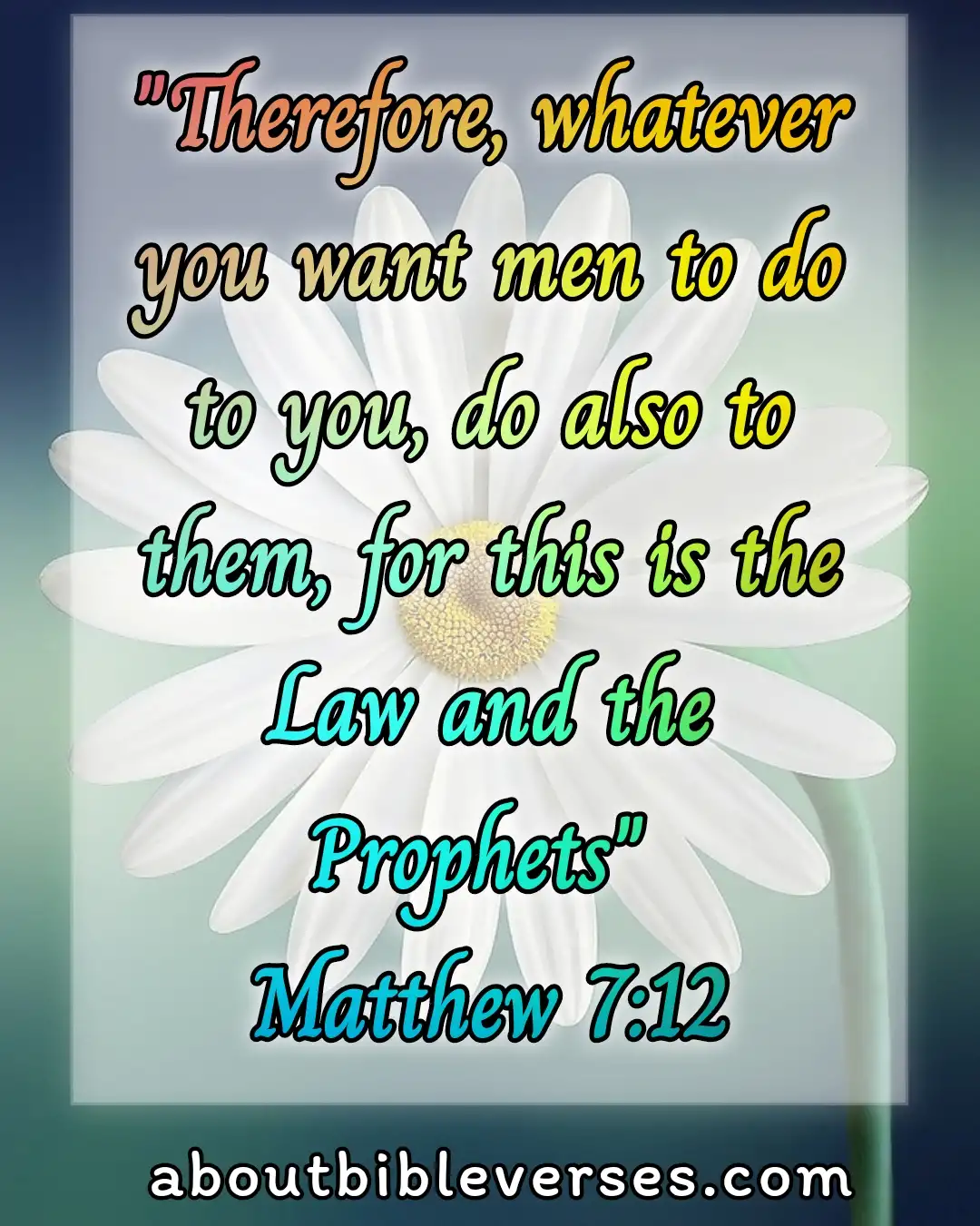 Matthew 7:12(KJV)"Therefore all things whatsoever ye would that men should do to you, do ye even so to them: for this is the law and the prophets"
Explanation:- This is the golden law of the Bible. We should treat others the way we would like to be treated. If we care for others then we will also receive the same.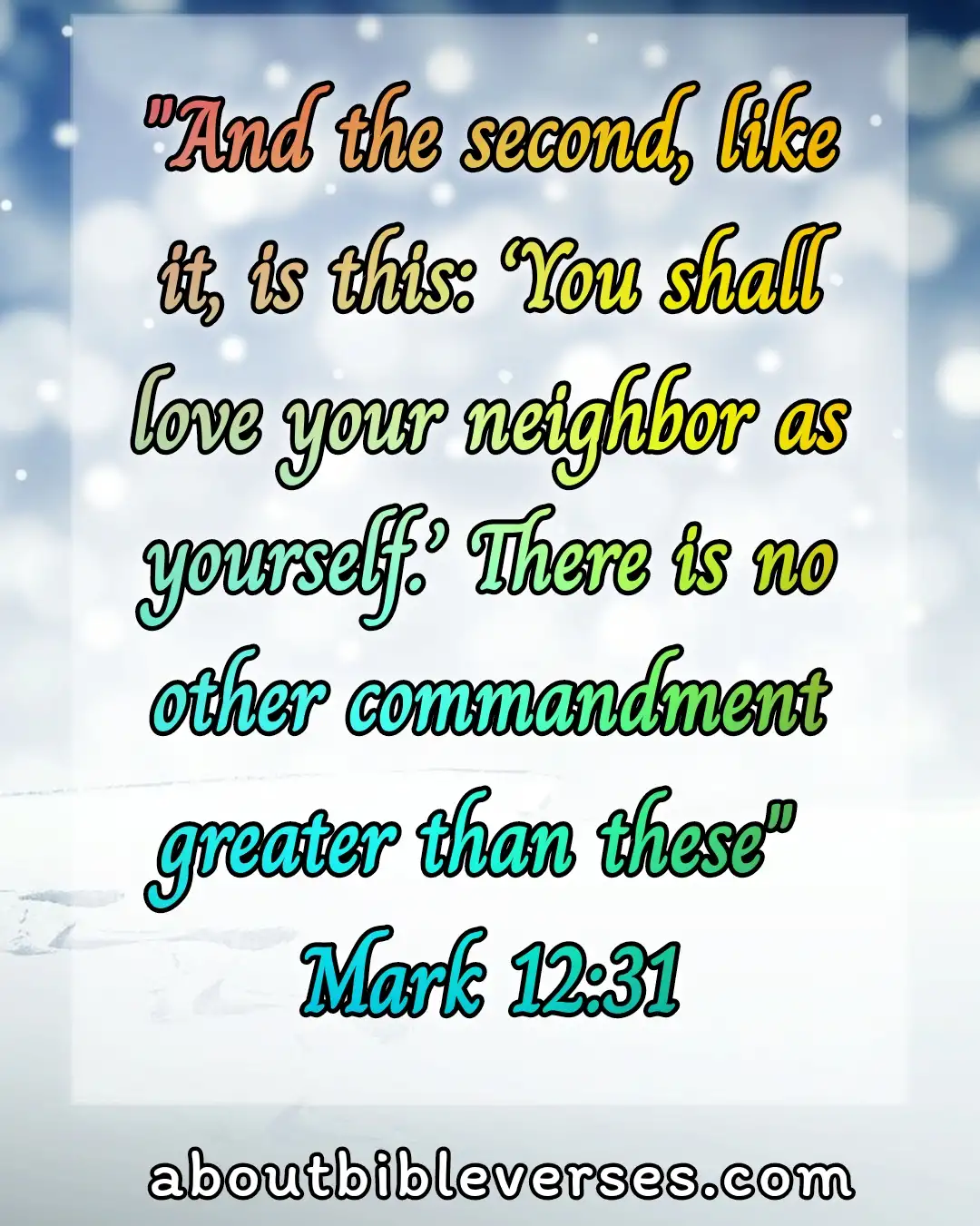 Mark 12:31(KJV) "And the second is like, namely this, Thou shalt love thy neighbour as thyself. There is none other commandment greater than these"
Explanation:- The second important commandment in the Bible is to love our neighbors the way we love our family.
We should think for them so that they would know how great our God is. If we only think for our own then what would be the difference with the children of this world.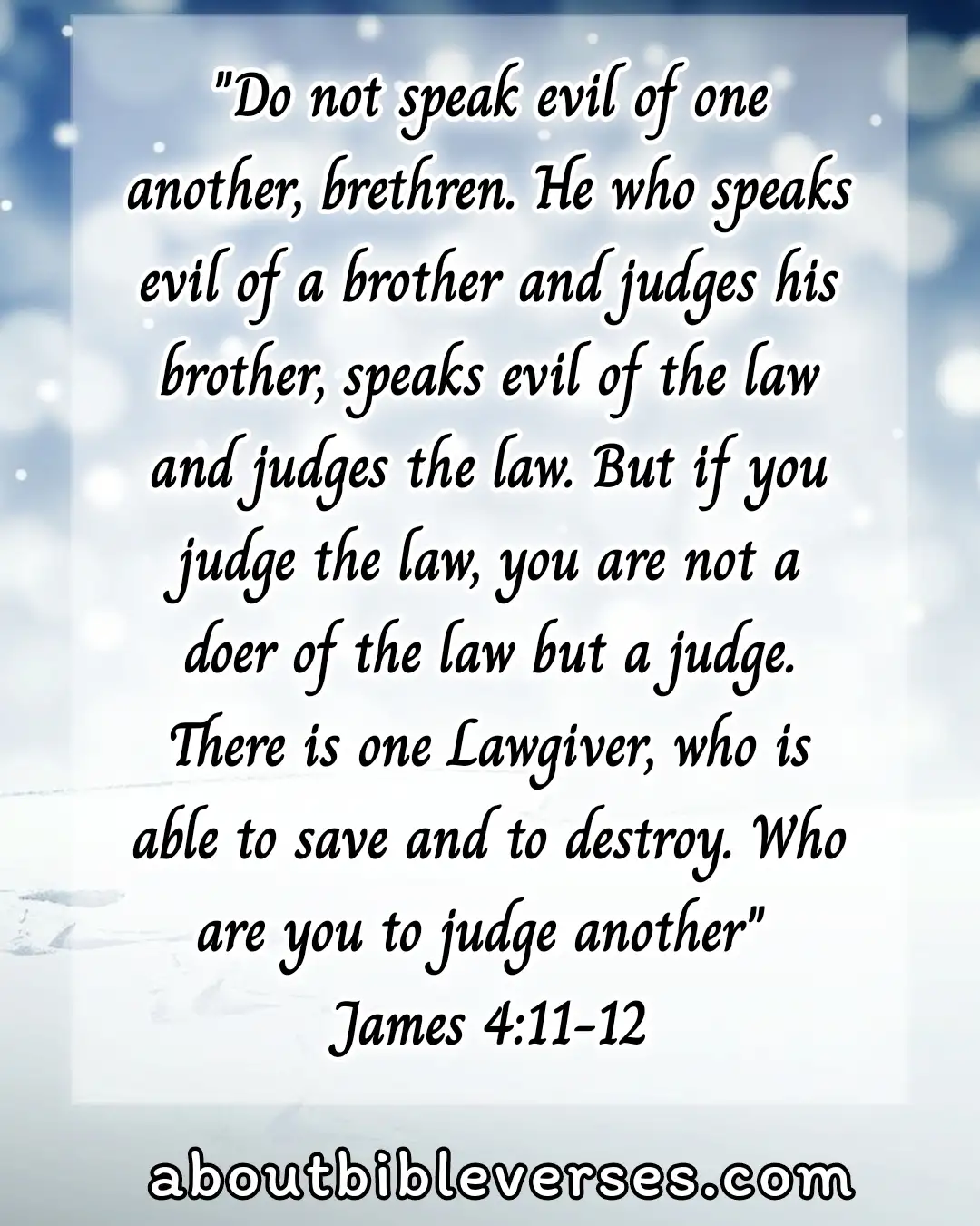 James 4:11-12(KJV)"Speak not evil one of another, brethren. He that speaketh evil of his brother, and judgeth his brother, speaketh evil of the law, and judgeth the law: but if thou judge the law, thou art not a doer of the law, but a judge. There is one lawgiver, who is able to save and to destroy: who art thou that judgest another"
Explanation:- We should not be the backbiters of our brothers. When we do so it makes chaos in the church. Instead, we have to construct them to improve their spiritual life.
We are not here to judge others but to help them to be faithful in God's ways. God wants his people to be loyal and faithful. We all have to stand before the judgment at the second coming of Jesus.
Hebrews 13:1(KJV) "Let brotherly love continue"
Explanation:- Jesus loves us equally and unconditionally. He also wants us to love one another so that we can know him better.
We should love each other as Jesus commanded us. If we love others then we will be able to forgive their mistakes.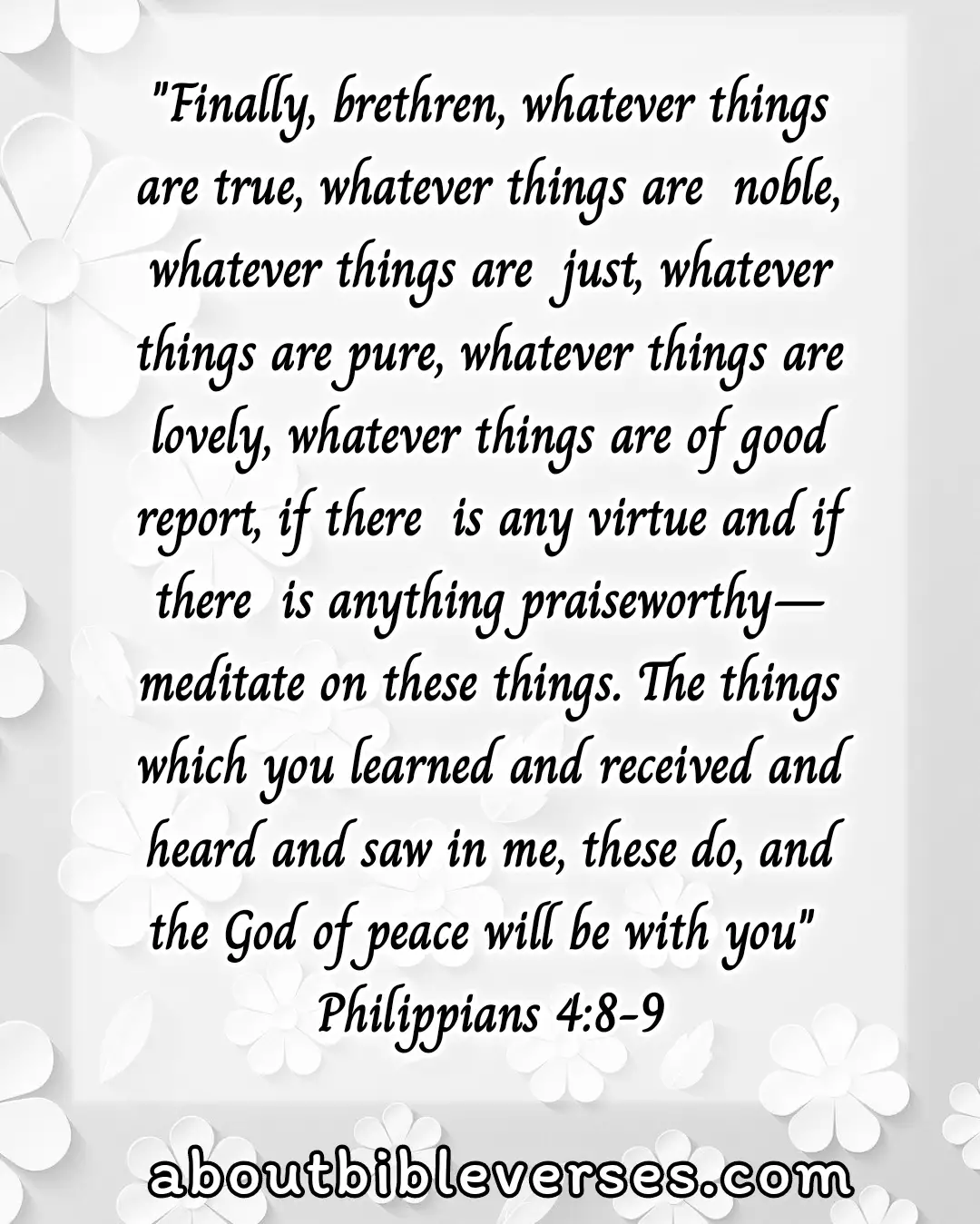 Philippians 4:8-9(KJV)"Finally, brethren, whatsoever things are true, whatsoever things are honest, whatsoever things are just, whatsoever things are pure, whatsoever things are lovely, whatsoever things are of good report; if there be any virtue, and if there be any praise, think on these things.Those things, which ye have both learned, and received, and heard, and seen in me, do: and the God of peace shall be with you"
Explanation:- Paul teaches us to imitate all the good things in this world. Whatsoever is best for our spiritual upliftment, we must run after that. The world is affected due to sin. The Lord has cursed this world at the time of man's fall.
Believers should live a life by which they will glorify God. The Lord is just and righteous so we must satisfy him by our life. We need to practice all types of good habits in our midst.
We are in a race where we are looking forward to reaching heaven by obeying all the commandments of God.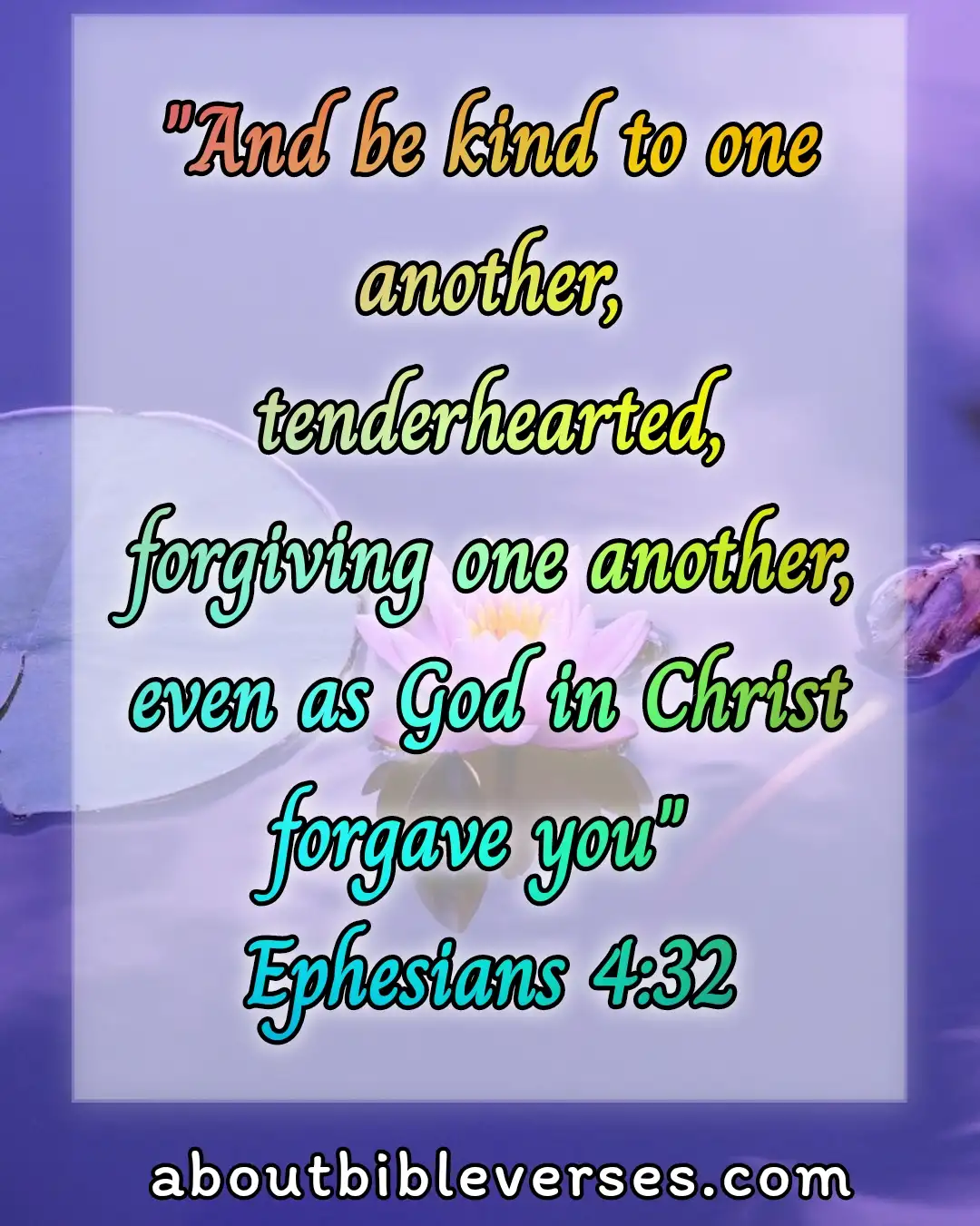 Ephesians 4:32(KJV)"And be ye kind one to another, tenderhearted, forgiving one another, even as God for Christ's sake hath forgiven you"
Explanation:- Jesus taught his disciples to learn from him so that they may become like him. Jesus was humble and lived a godly life by which he overcame the world.
As he forgave our sins so we must forgive those who do evil to us. We have to wear the characteristics of Jesus so that we can preach him among the non-believers.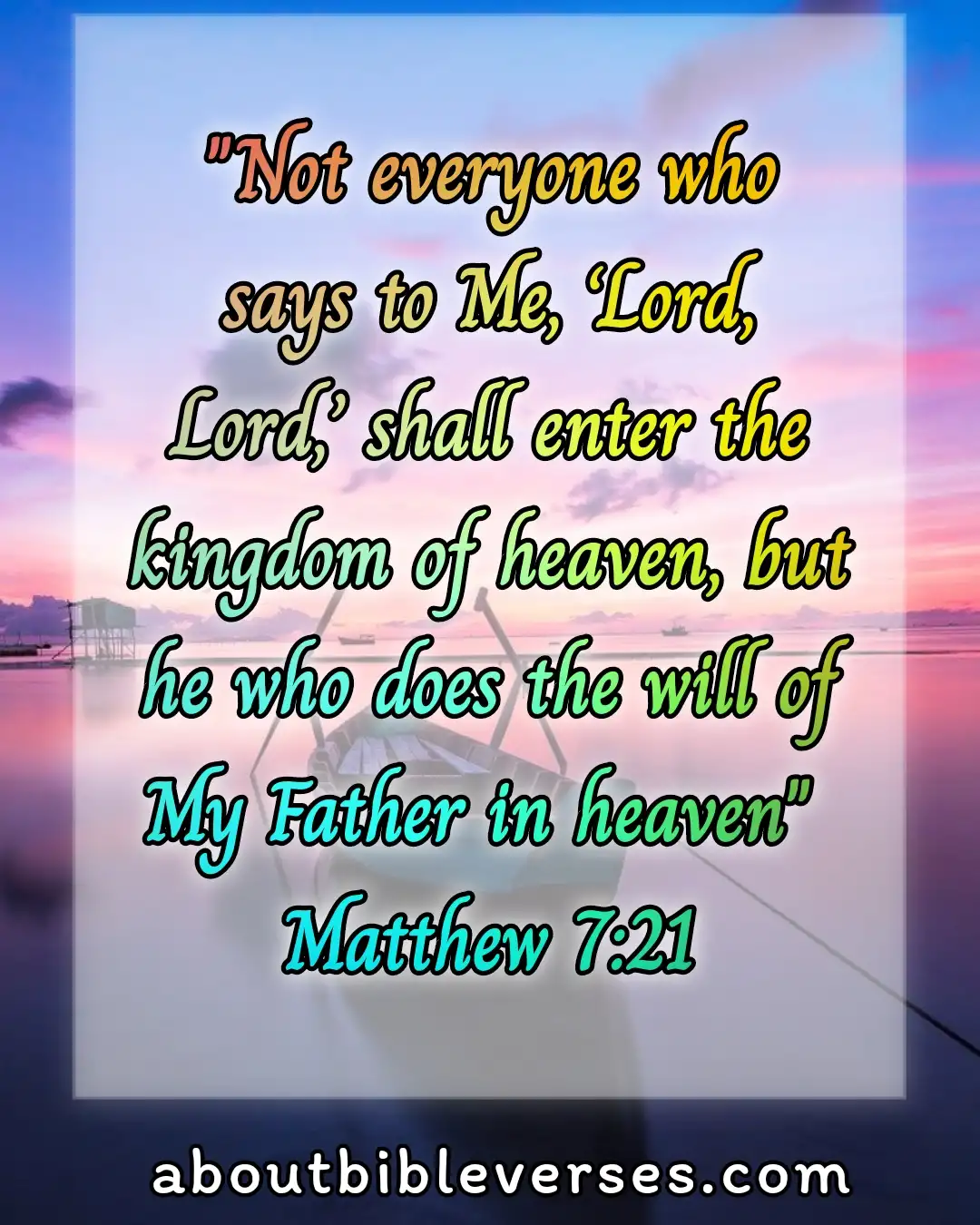 Matthew 7:21(KJV)"Not every one that saith unto me, Lord, Lord, shall enter into the kingdom of heaven; but he that doeth the will of my Father which is in heaven"
Explanation:- All the Christians will not enter heaven. Many people simply believe that Jesus died on the cross and for a specific period of time they walk in his ways but when the persecutions come they leave the faith. Jesus says that one who will keep the faith till the last breath will inherit the kingdom.