Children are a gift from the Lord and we should teach them the word of God and at the same time, we must keep them punished while they will make some mistakes in their lives.
Children are so precious in the eyes of the Lord and as the Lord loves so we should also love them. But the Lord also taught us that we should be very careful while we deal with our children. We have to chastise our children so that they may not go astray. In order to bring them before Christ, we have to teach them the word of God diligently.
If we fail to teach them the word of God then it would be impossible for us to bring them on the path of righteousness. To mold them up we need to use sticks and the Bible also inspires us to beat them so that they may not commit mistakes in their childhood. The book of proverbs told us that to take care of our children in childhood and they will remain it till they are old age.
Apart from this, you should nourish them in such a way so that they may have a deep knowledge of the Lord. As they are the future generation of the church so we must pay attention to them. The Bible encourages us to love them to understand their emotion so that they can be brought up in God's guidance.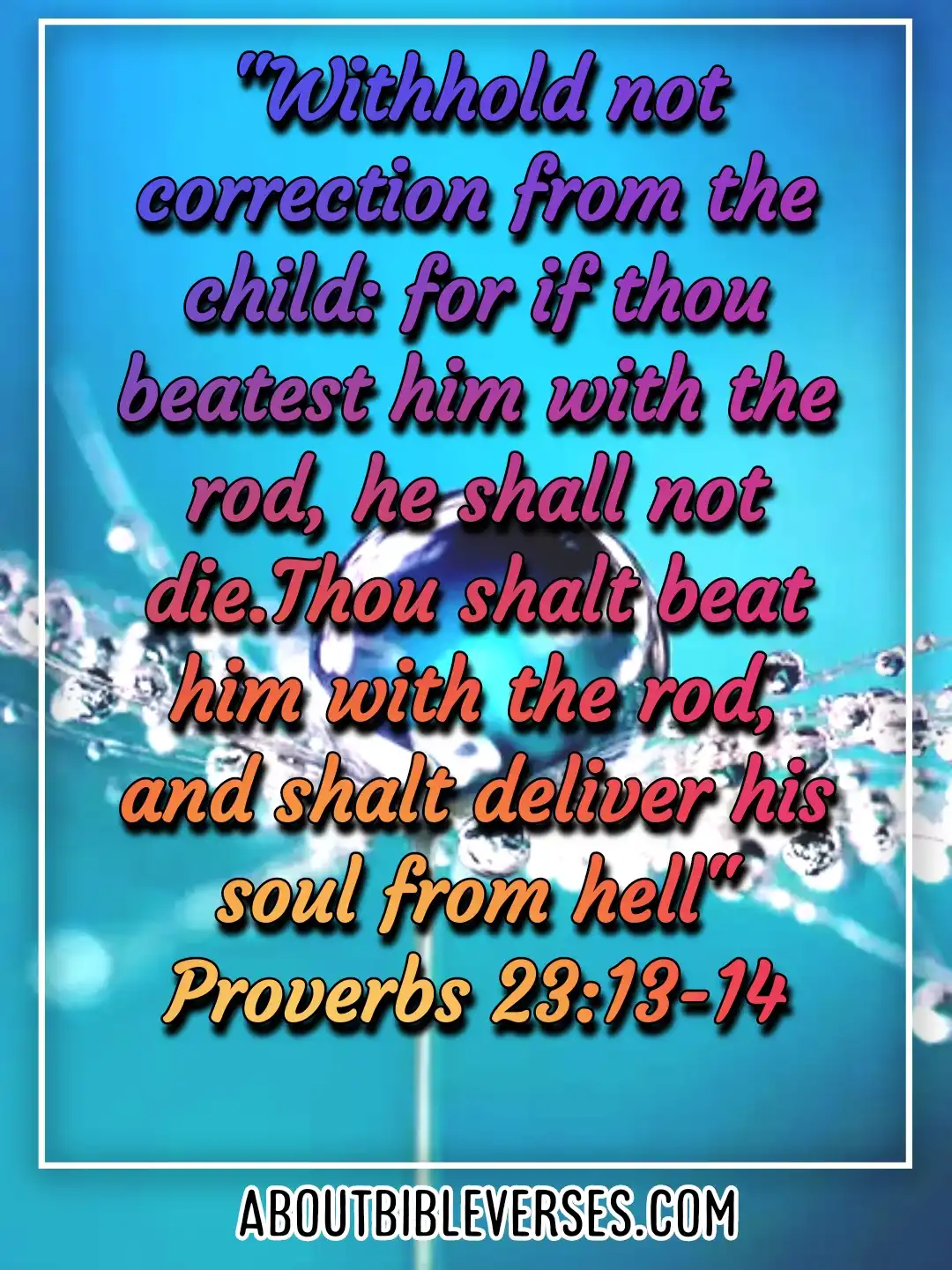 Proverbs 23:13-14(KJV)"Withhold not correction from the child: for if thou beatest him with the rod, he shall not die. Thou shalt beat him with the rod, and shalt deliver his soul from hell"
Explanation:- the Bible is teaching us to take care of children because they are the future of our church. To correct them we need to follow the scriptures. The word of God tells us that we can beat them so that they may not go astray. Parents should mold their children from a biblical perspective.
If they according to the biblical guidance then their children will inherit the kingdom. The Bible is proclaiming to the parents that they can use a stick to beat their children by which they will get their life.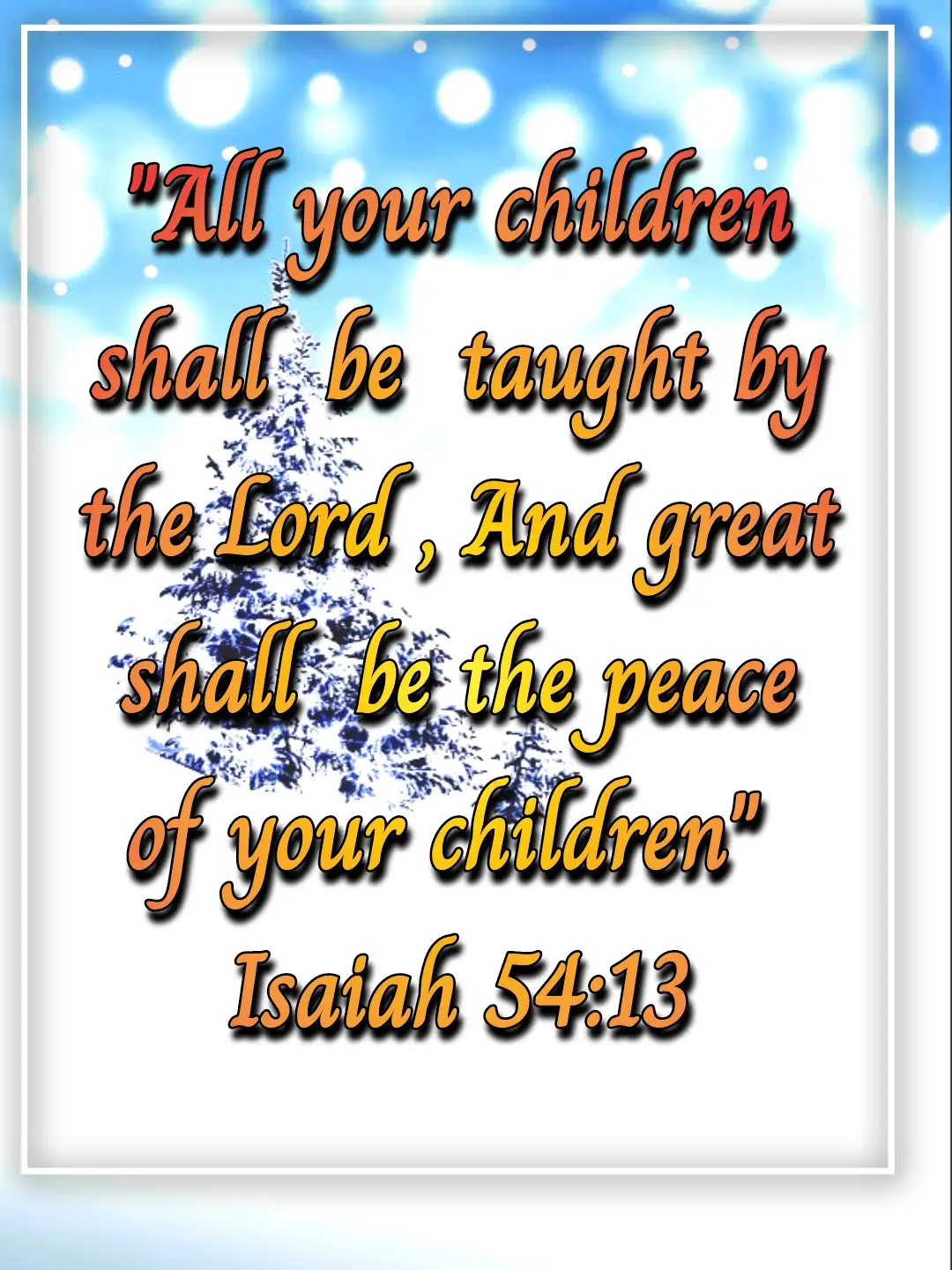 Isaiah 54:13(KJV)"And all thy children shall be taught of the Lord, and great shall be the peace of thy children"
Explanation:- Most of the time we make mistakes and we neglect our children to guide them in God's ways. If you do not teach them the right way of living then the world will misguide them and finally, they will be devastated. As the world is getting worse day by day we need to look after our children's hearts.
If we guide our kids in God's ways then. we will get blessings from the Lord. Every child is innocent but the sin that we all inherited from Adam and Eve will be effective when our children will mingle with the people in society.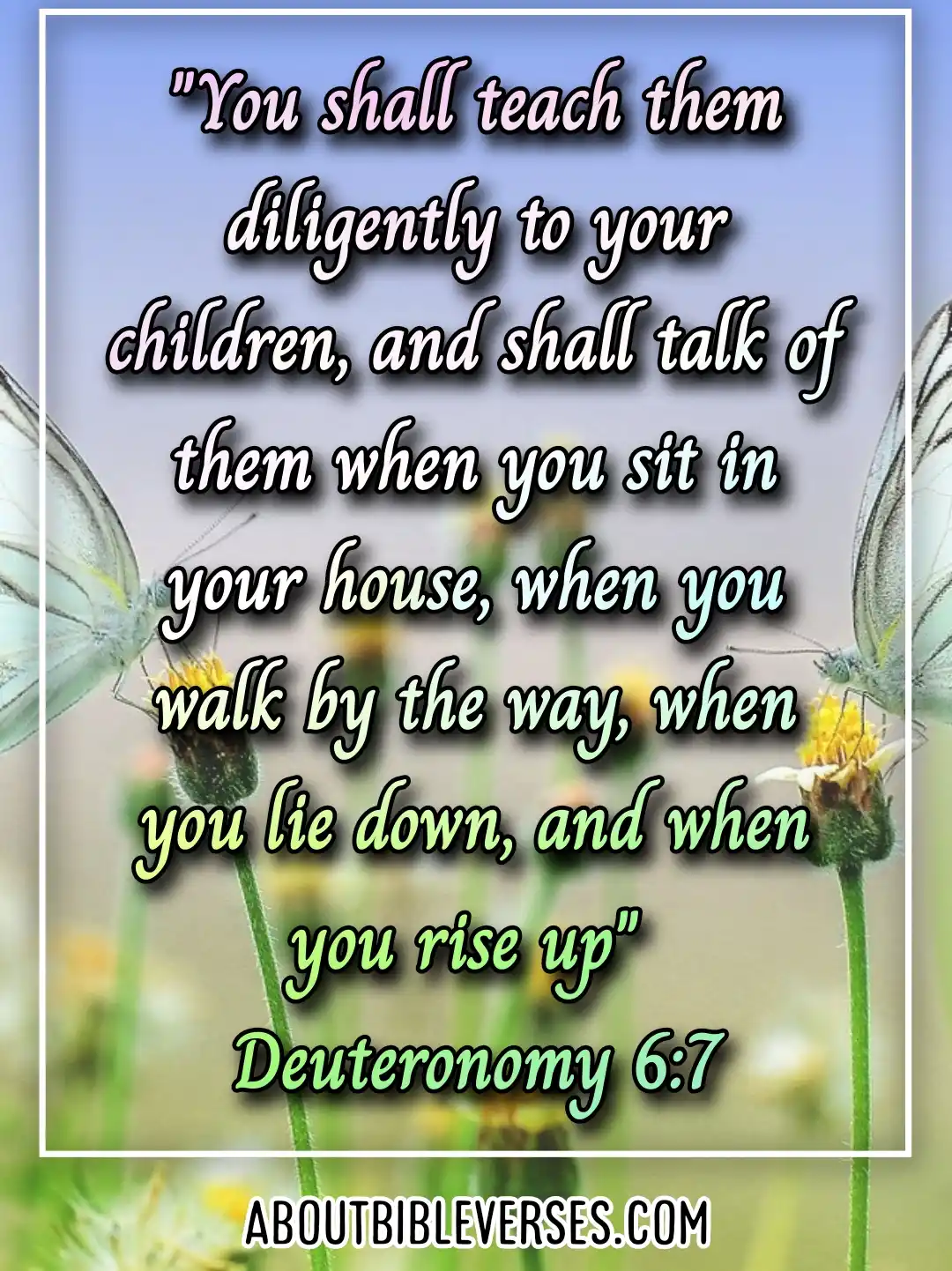 Deuteronomy 6:7(KJV)"And thou shalt teach them diligently unto thy children, and shalt talk of them when thou sittest in thine house, and when thou walkest by the way, and when thou liest down, and when thou risest up"
Explanation:- The Israelites were taught that they should teach their children about God. While they sleep, walk, sit, and even on the doorpost the name of the Lord must be pronounced. All the Israelites used to practice this in their lives. This is what we need to apply in our today's life and it will help us to bring our children near to God.
Sometimes we neglect it and we think that when they will grow up, we will tell them about God. But we make it so late to tell them about God which is the most important lesson that we can teach our children at home.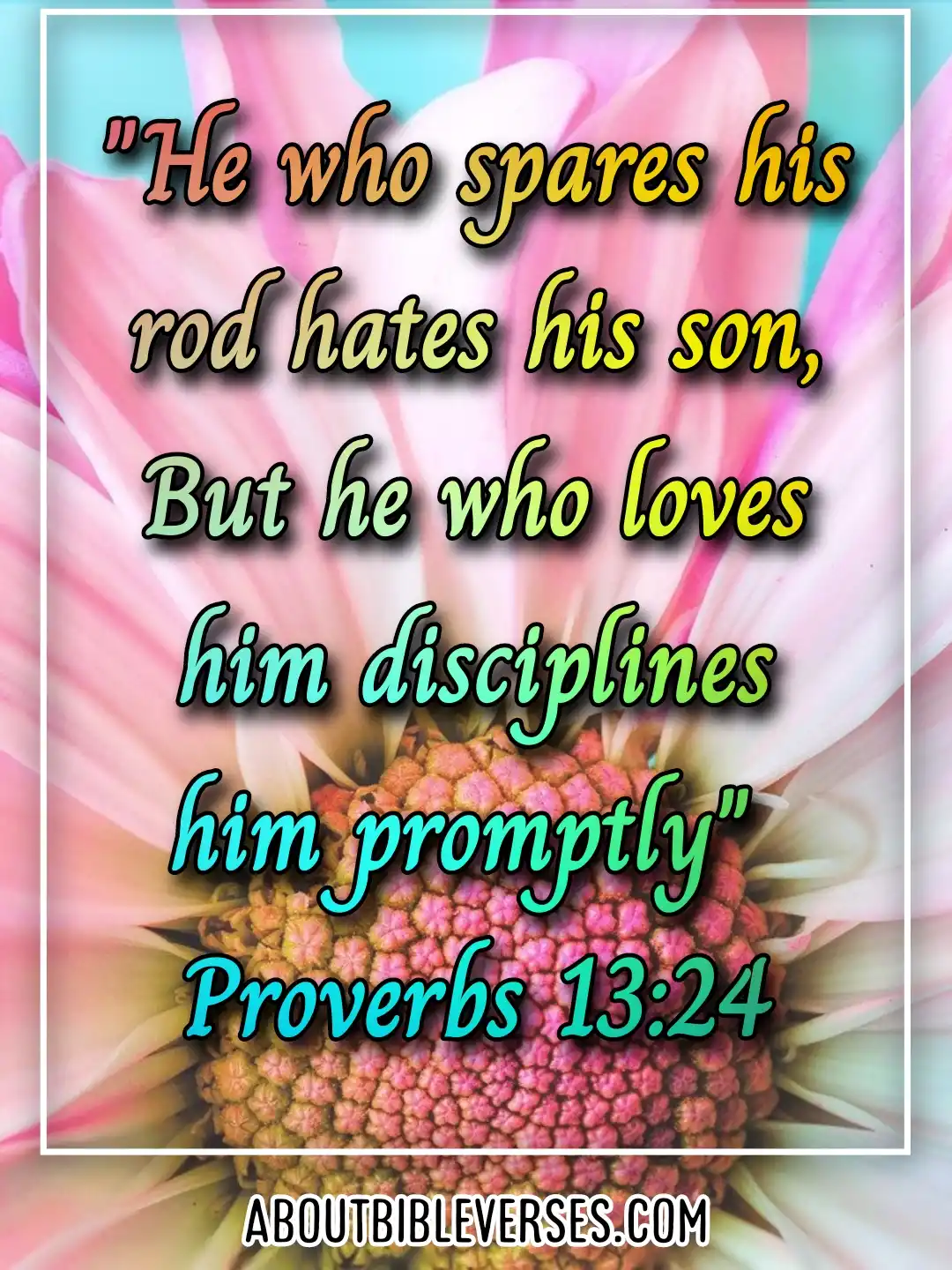 Proverbs 13:24(KJV)"He that spareth his rod hateth his son: but he that loveth him chasteneth him betimes"
Explanation:- We should not love ourselves too much our children because they belong to God. We make a big mistake by caring for them too much and we forget that they should be taught the word of God. If we fail to teach them the scriptures then one day we have to pay its cost. The Bible teaches us that we all will be resurrected on the day of Christ's second coming.
So we should be serious in dealing with our children's future. If you do not teach what we have learned from the Bible then they will learn from the world which is not written in the Bible.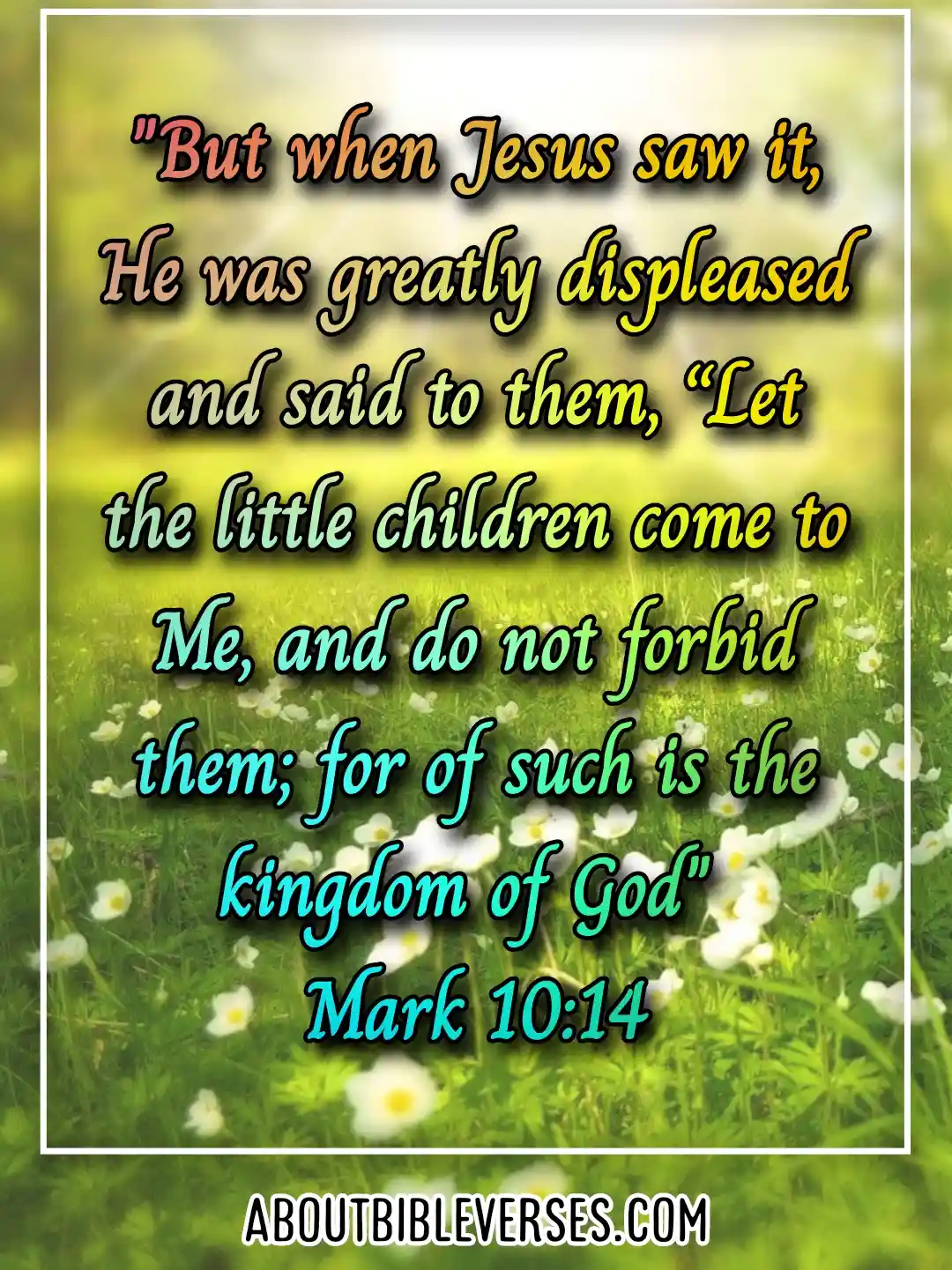 Mark 10:14(KJV)"But when Jesus saw it, he was much displeased, and said unto them, Suffer the little children to come unto me, and forbid them not: for of such is the kingdom of God"
Explanation:- When some children were brought to Jesus he blessed them and told them that the Kingdom of heaven will be inherent by the people who will transform their hearts like these children. We can see that Jesus loves the children and he also warned us to be like the children to enter into his Kingdom.
We all know that the children's heart is innocent and there fight with themselves but they forget everything instantly. we should also be like them so that we may not keep the anger in our hearts. It is good to be humble in the sight of the Lord and he will bless us.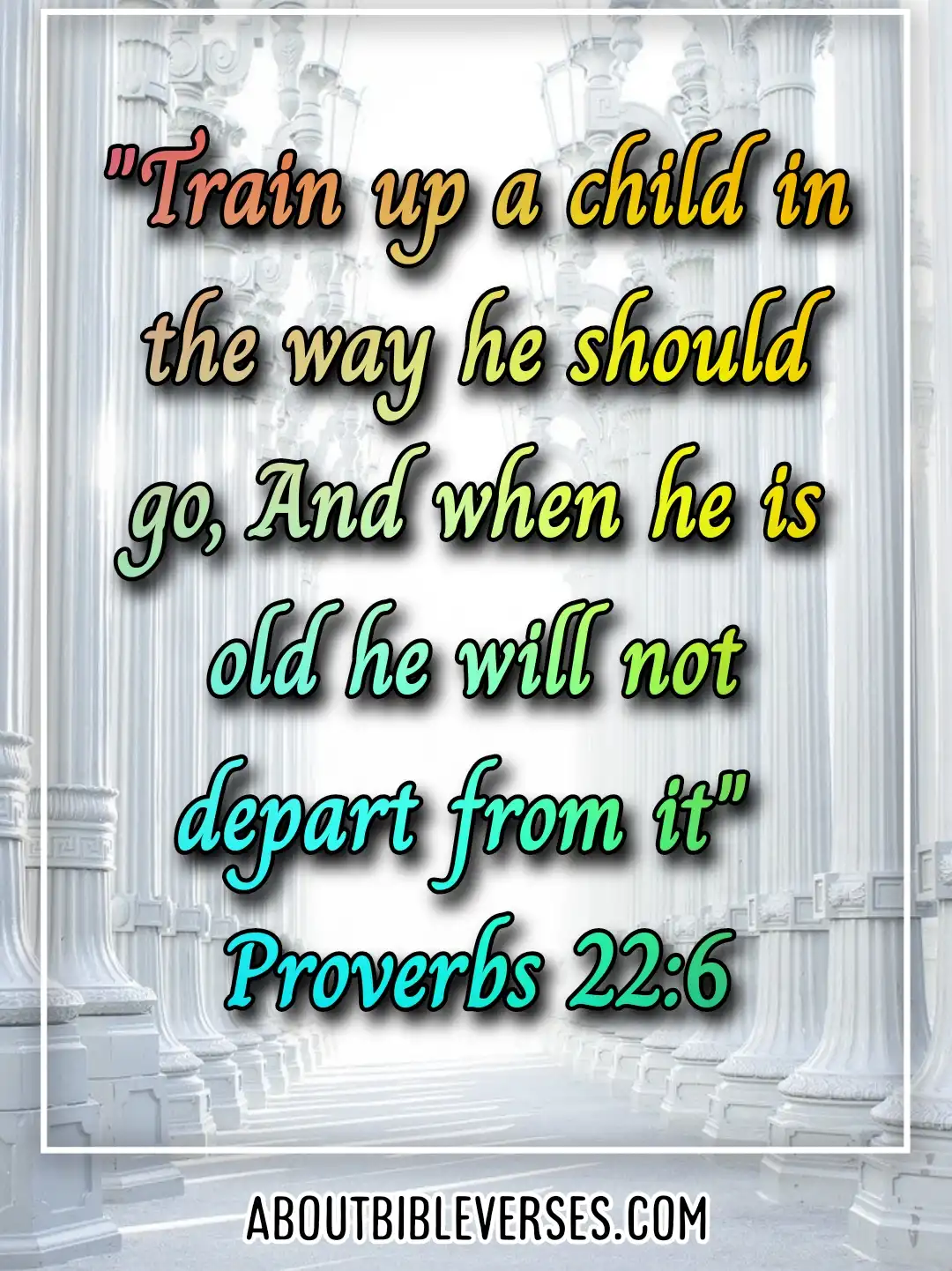 Proverbs 22:6(KJV)"Train up a child in the way he should go: and when he is old, he will not depart from it"
Explanation:- we have to train our children in society so that they can learn well manners and etiquette to create a beautiful world. Apart from this the main thing that we have to do is bring them to the feet of Jesus. Because the knowledge that we gained from the will not help us to become righteous but it will make us greedy and selfish.
So to be righteous we need the wisdom of the Lord which will come from heaven. So, the Bible is very clear about this to train a child in God's teaching to show that he will be faithful in his family and in the society and above all to the Lord.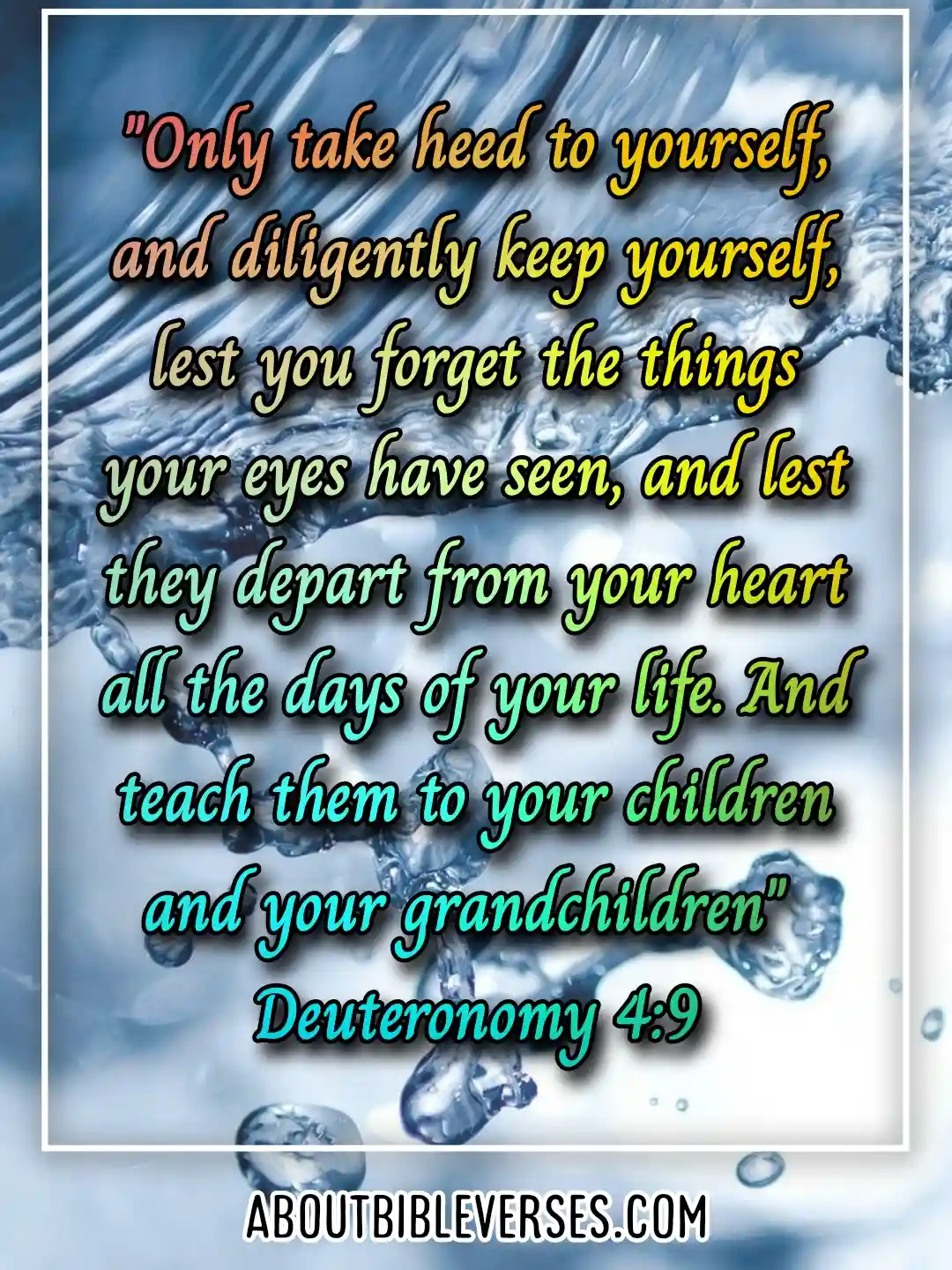 Deuteronomy 4:9(KJV)"Only take heed to thyself, and keep thy soul diligently, lest thou forget the things which thine eyes have seen, and lest they depart from thy heart all the days of thy life: but teach them thy sons, and thy sons' sons"
Explanation:- When will look at the nation Israel we can see that they used to teach their children diligently about the Lord. This is what we have to follow them so that our children and grandchildren can grow in Christ Jesus. Because they are the future generations in our church. If we do not bring them into the church and help them to know God then one day we will pay the cost.
We all know that the world is getting worse day by day so, we have taken special care of our children in order to get them a prosperous life.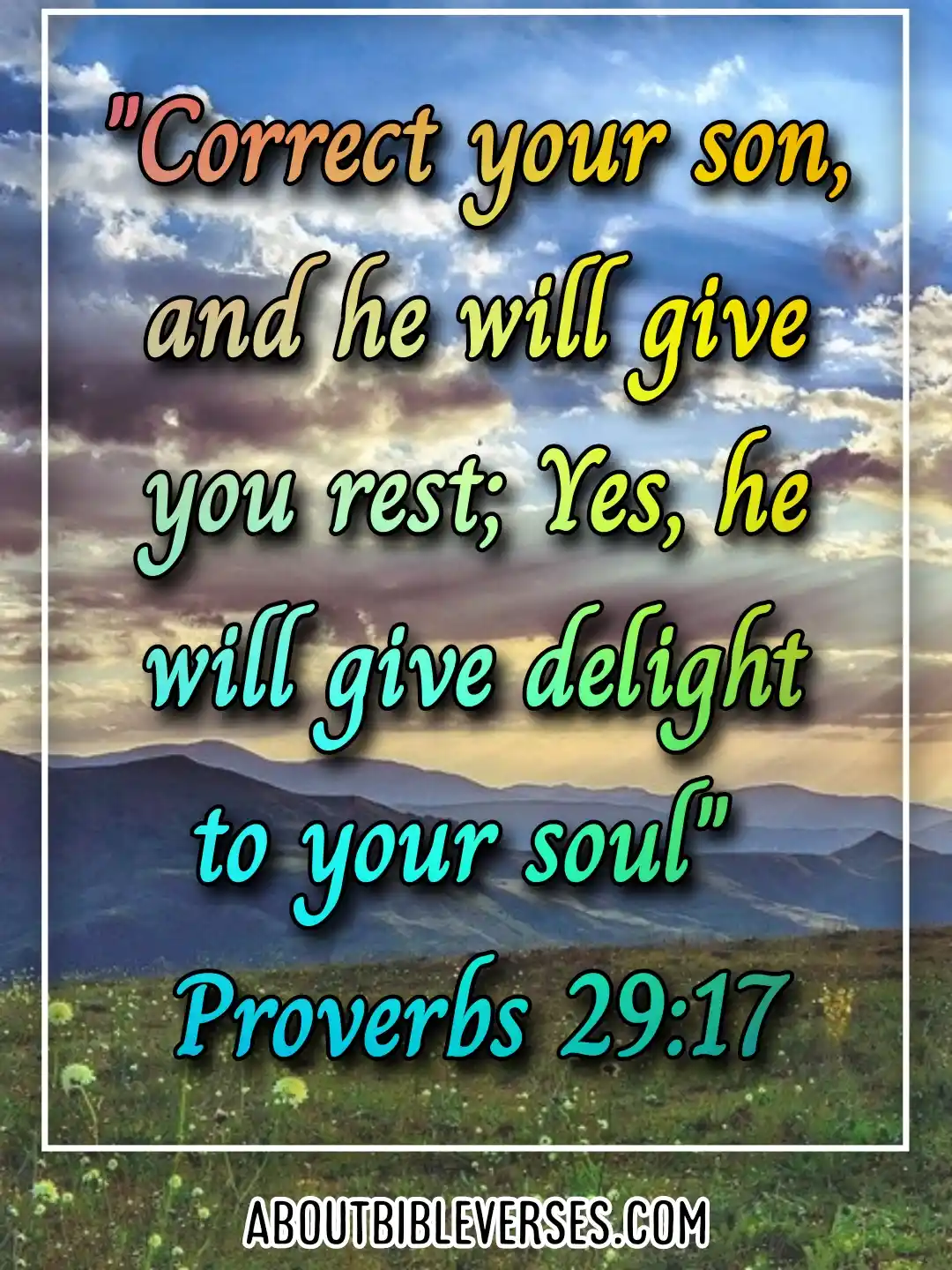 Proverbs 29:17(KJV)"Correct thy son, and he shall give thee rest; yea, he shall give delight unto thy soul"
Explanation:- The book of proverbs is clear about guiding the child in order to make them righteous. none will help our children to walk into the path of righteousness. It is our duty to bring them in the light of Jesus so that they will find the meaning of life and they will be faithful till the end of life.
We cannot delight their hearts with worldly things. the best give that we can give our children is the Lord. If we introduce Jesus in their then we will help them to walk in the right way. We need to look after their spiritual condition and if it is needed then we have to talk to them diligently so that they may have an interest in the Lord.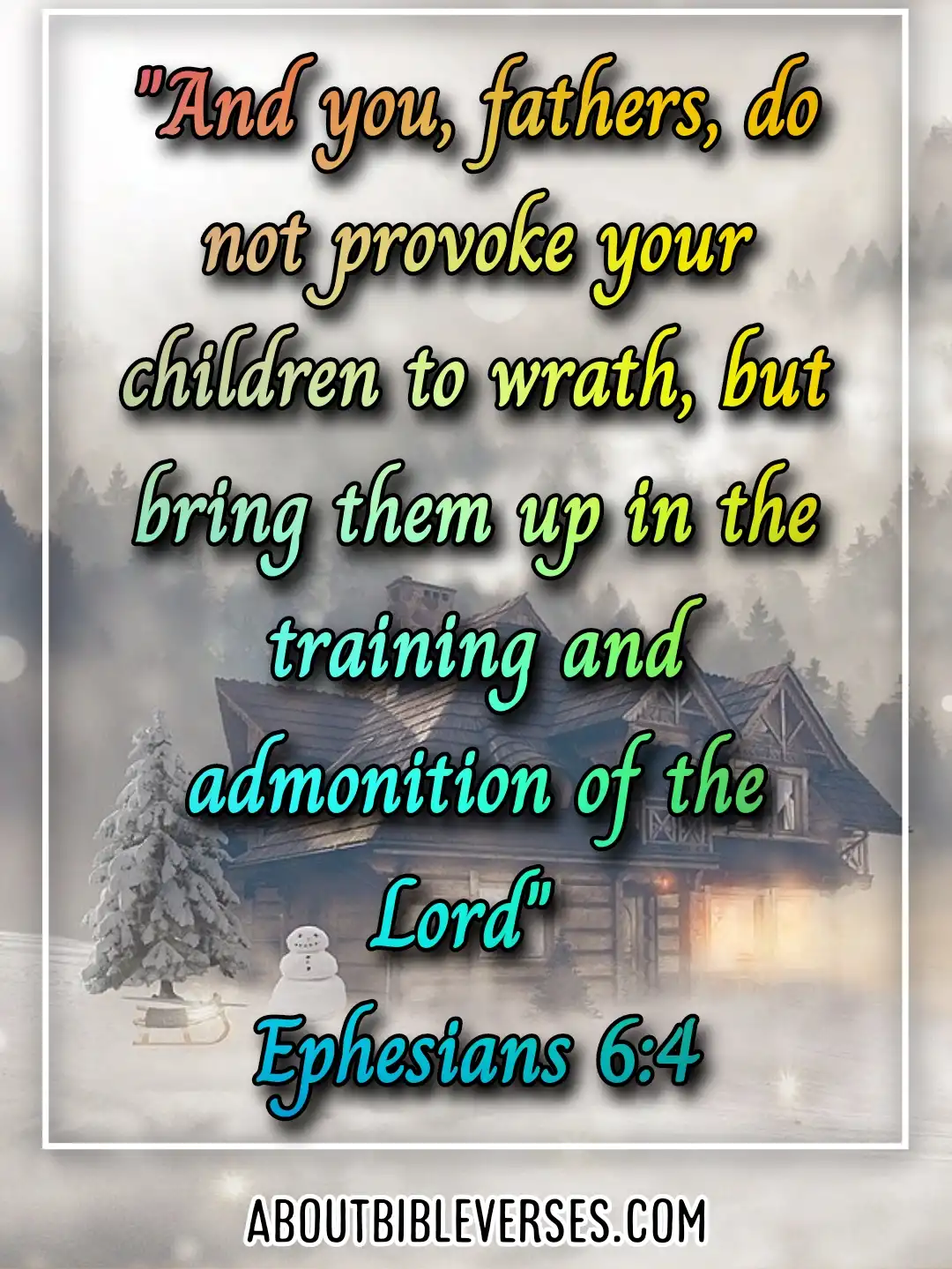 Ephesians 6:4(KJV)"And, ye fathers, provoke not your children to wrath: but bring them up in the nurture and admonition of the Lord"
Explanation:- Paul instructed fathers not to provoke. Fathers should behave with their children nicely so that they can respect them. In many families, parents do not know how to talk to children. Often they insult them and they hurt them and by doing so they make the relationship bitter.
We need to follow the Bible how it advises us to correct our children. the Bible is the best book that helps us to know the lot and it also helped us how to handle our family at the same time with the children. To become an ideal father we have to first put Jesus Christ in our life so that we can get wisdom from him and that will lead us to build the best family on the earth ever.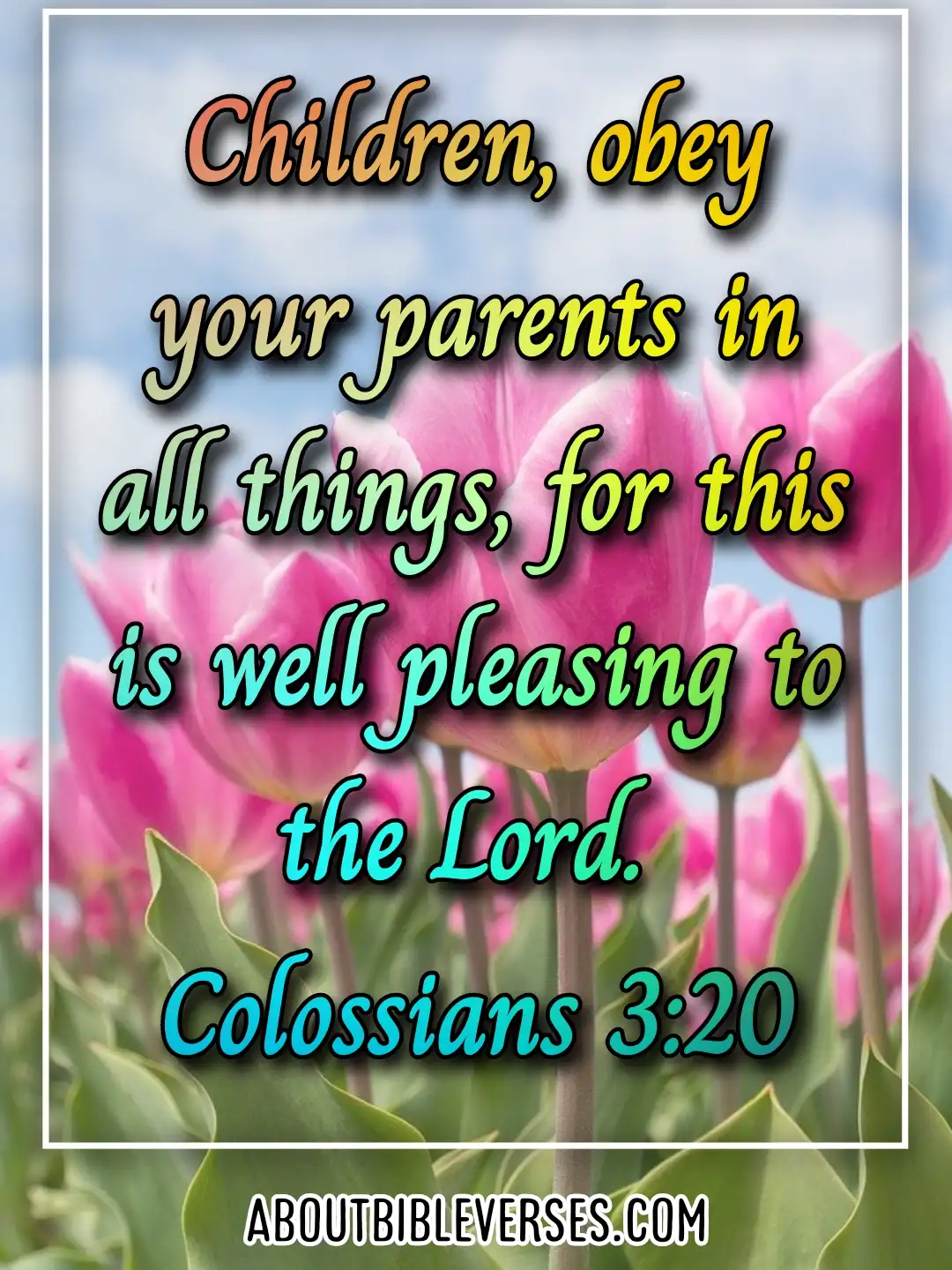 Colossians 3:20(KJV)"Children, obey your parents in all things: for this is well pleasing unto the Lord"
Explanation:- The children should behave their parents with respect and humbleness. The children must keep in mind that they are on this earth by their parents. So they must keep respect so that they can receive blessings from the Lord. In our today's time, we can see that many children are trying to avoid their families. They are expecting to live with their friends instead of their parents.
The Bible is warning us not to follow the world and its traditions. it is our primary duty to guide our children in such a way so that when they will grow up they will stick to our family and they will obey all the commandments that are given by the Lord.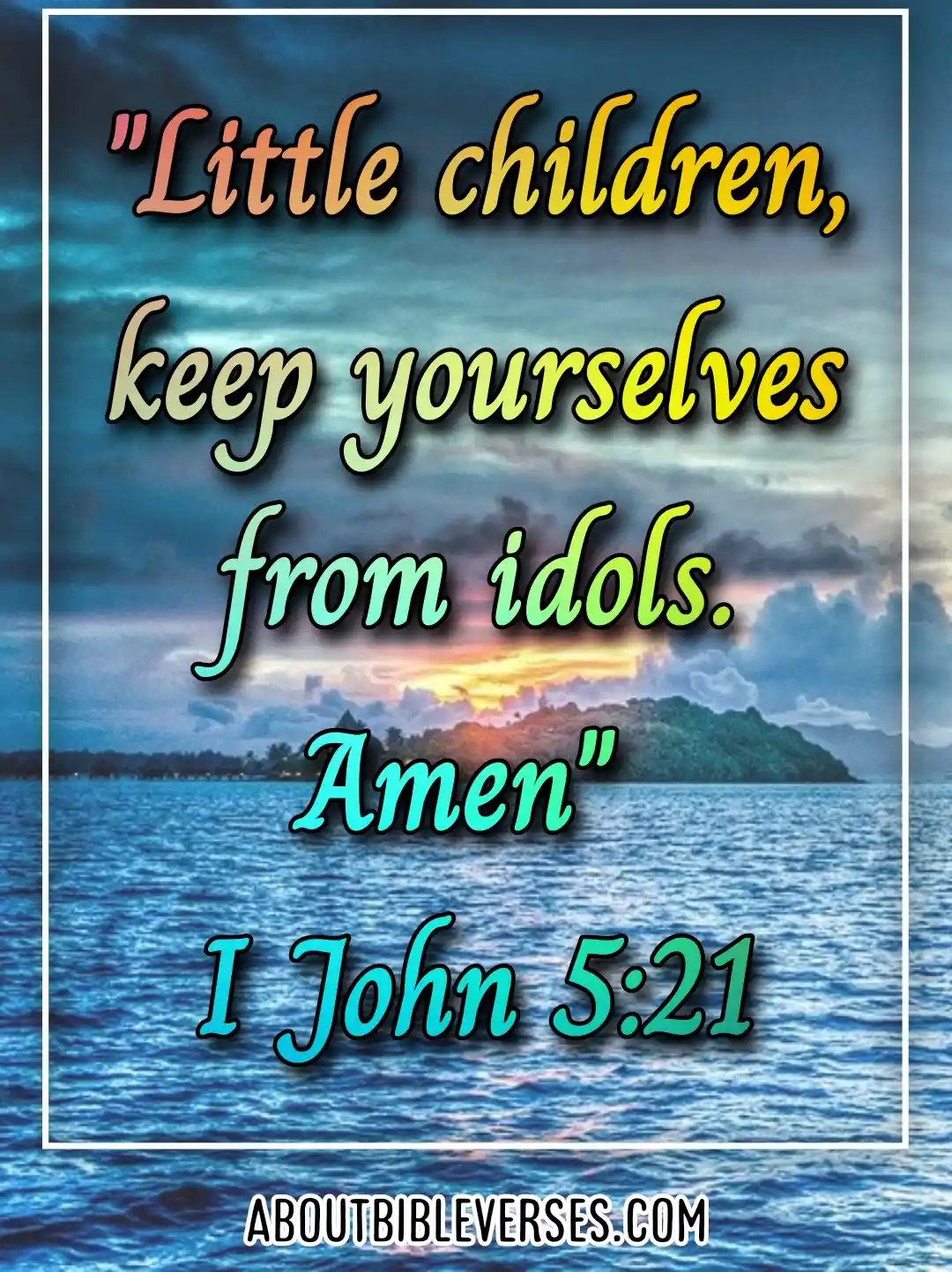 1 John 5:21(KJV)"Little children, keep yourselves from idols. Amen"
Explanation:- The Bible warning us not to worship any idols because the Lord we worship is a jealous God. Instead of worshipping any kind of man-made God, we are called to worship the one true living God. He has created his own image so that we can glorify him in our life. If we forget to obey him then we need to remember that one day we will stand before the judgment.
So we must be careful regarding our every action and speech. If we violate the word of God then we have to suffer and that suffering will never come to an end.