our God is a wise God and his plans are best for our future. we need to look at the old testament then we will find the various wonderful works that he performed with his wisdom and that also makes us understand that he goes according to his plans.
As we are living in this simple world we might face lots of problems and temptations which might make a two riser question that if there is God then why are we suffering here.
The Lord is faithful and all of his plans will come true at the right time. We should not judge him because he is not like a man who fails to keep his promises.
The Lord has fulfilled all of His promises in the old testament and we can expect that the promises that he made in the old testament will come at the right time.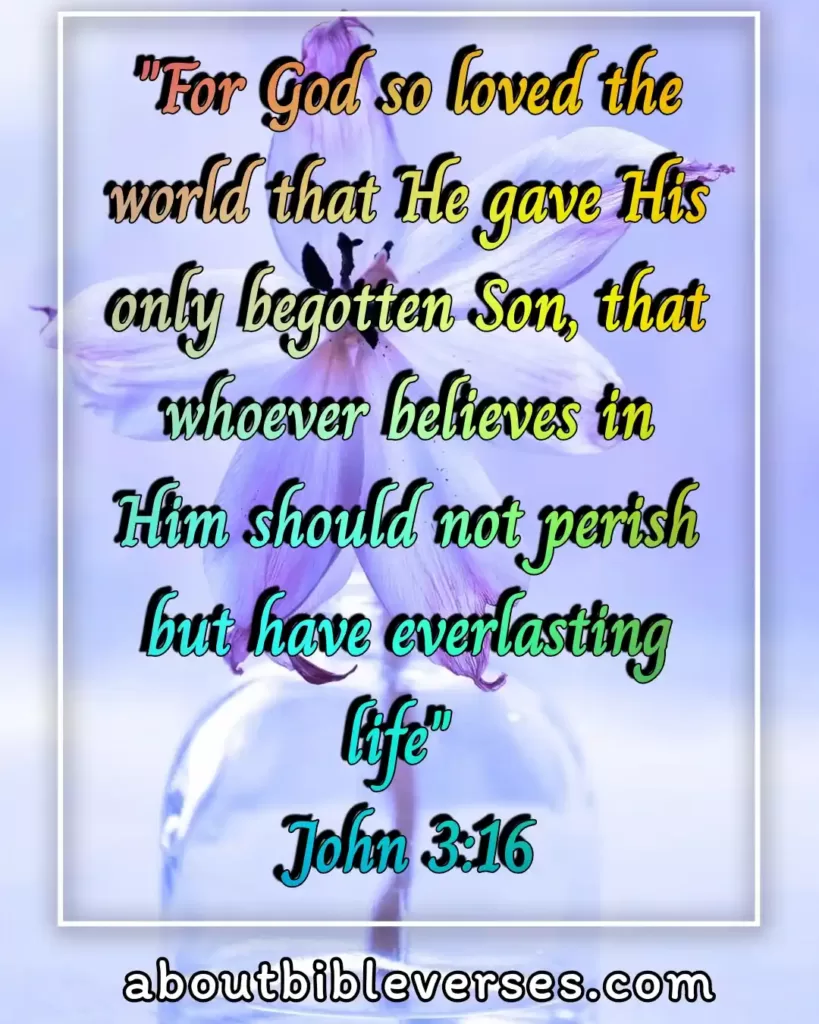 John 3:16(KJV)"For God so loved the world, that he gave his only begotten Son, that whosoever believeth in him should not perish, but have everlasting life"
Explanation:- God loves us that is why he has sent Jesus for our deliverance from his anger.
From the very beginning, he made a plan for the deliverance of the human race from the ultimate destination of hell. we must respect the lot as he loves us and he cares for us so we must pay heed to his words.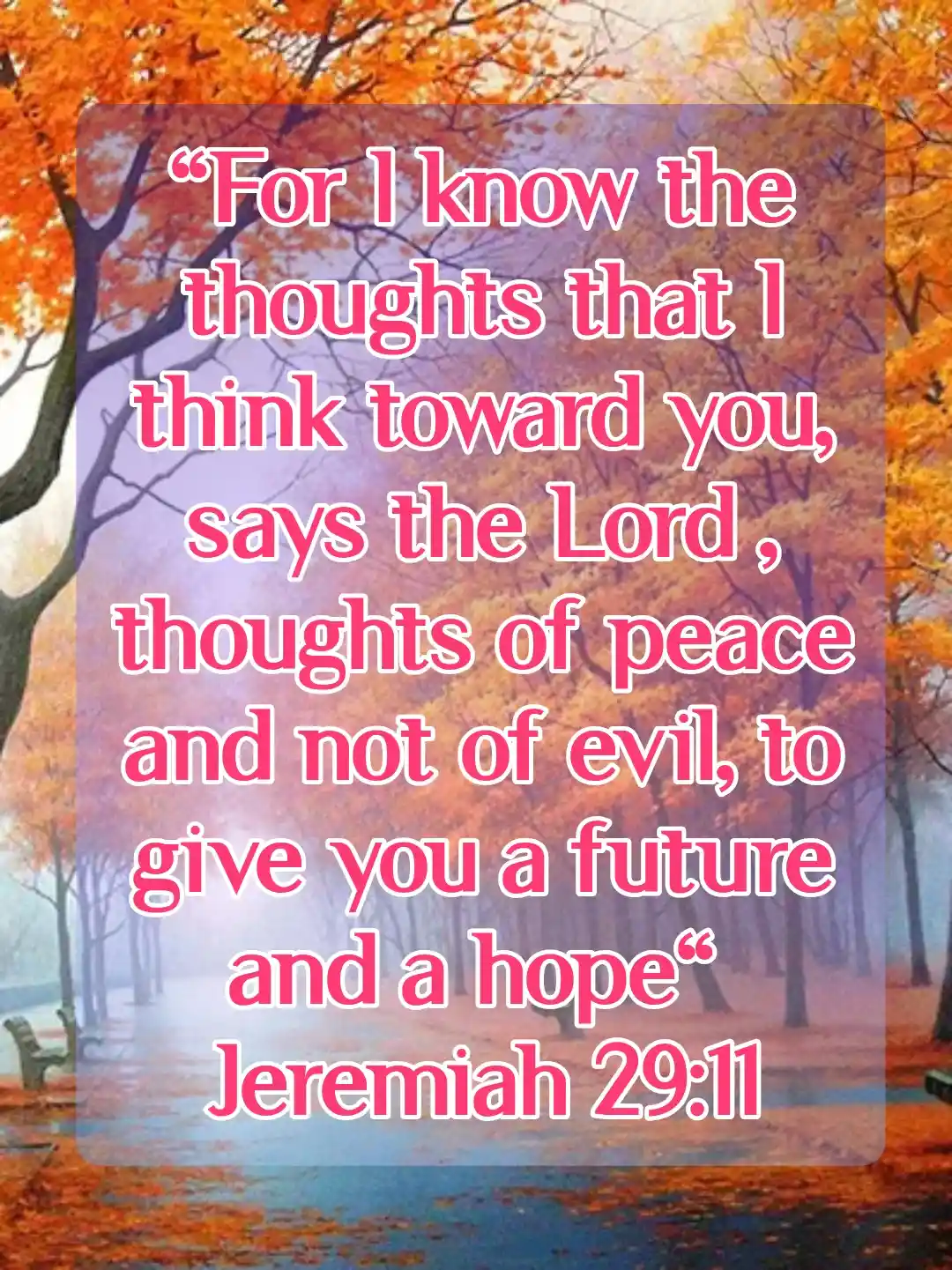 Jeremiah 29:11(KJV)"For I know the thoughts that I think toward you, saith the Lord, thoughts of peace, and not of evil, to give you an expected end"
Explanation:- The Lord is good and all of his ways are best for our spiritual life. as we are living in a fallen world where we cannot see heaven but we can see it only through faith.
The Lord said that his plans are best for our future and it would be wise for us if we depend on Him and walk according to his instructions then we will find the real meaning of our life.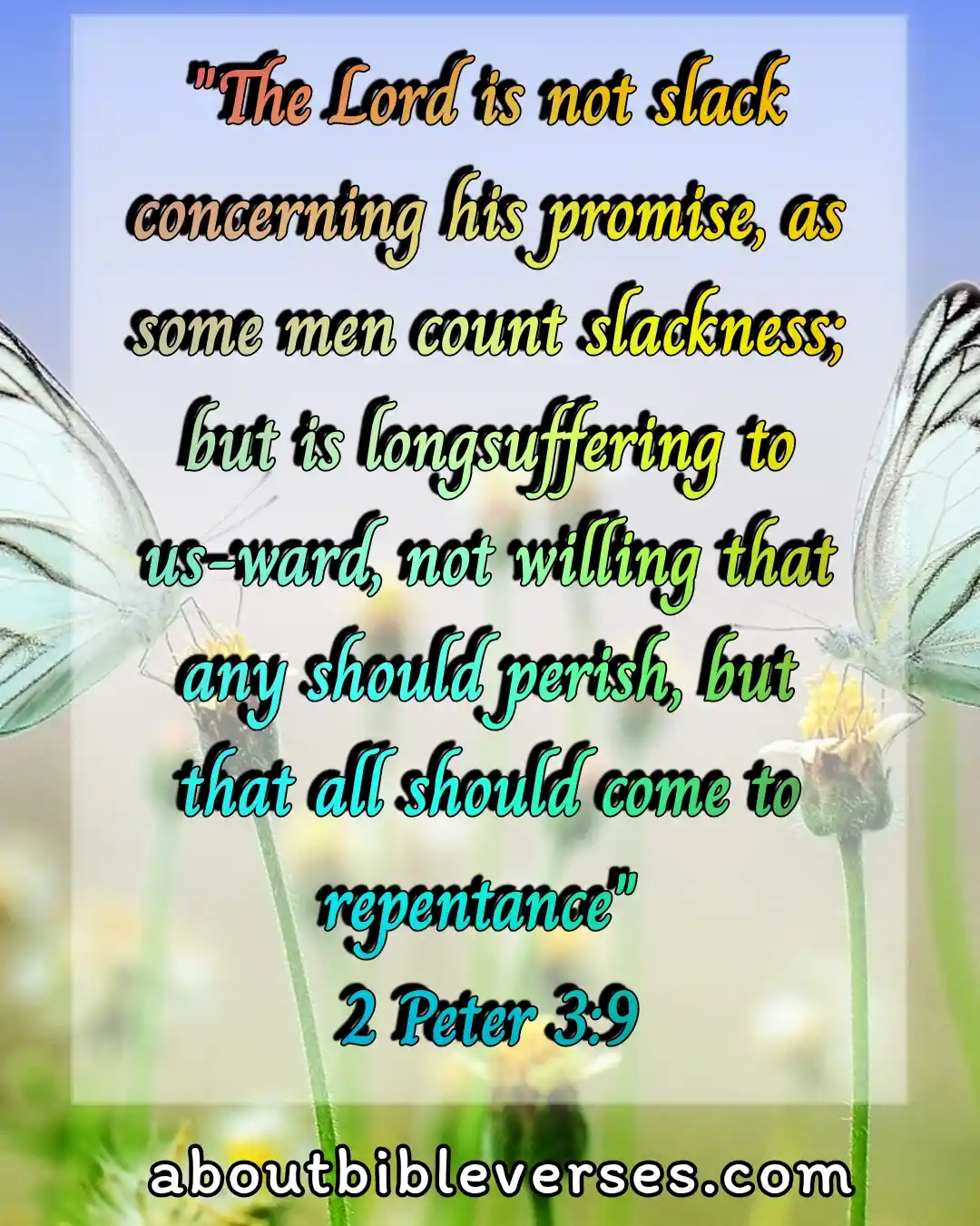 2 Peter 3:9(KJV)"The Lord is not slack concerning his promise, as some men count slackness; but is longsuffering to us-ward, not willing that any should perish, but that all should come to repentance"
Explanation:- we should not see everything from our humans perspective but we must read the scripture and we have to understand the mind of God then we will get to know the plan of God which he has made for us.
We are limited with our place but the Lord is beyond this place and each plan would be different from our thoughts.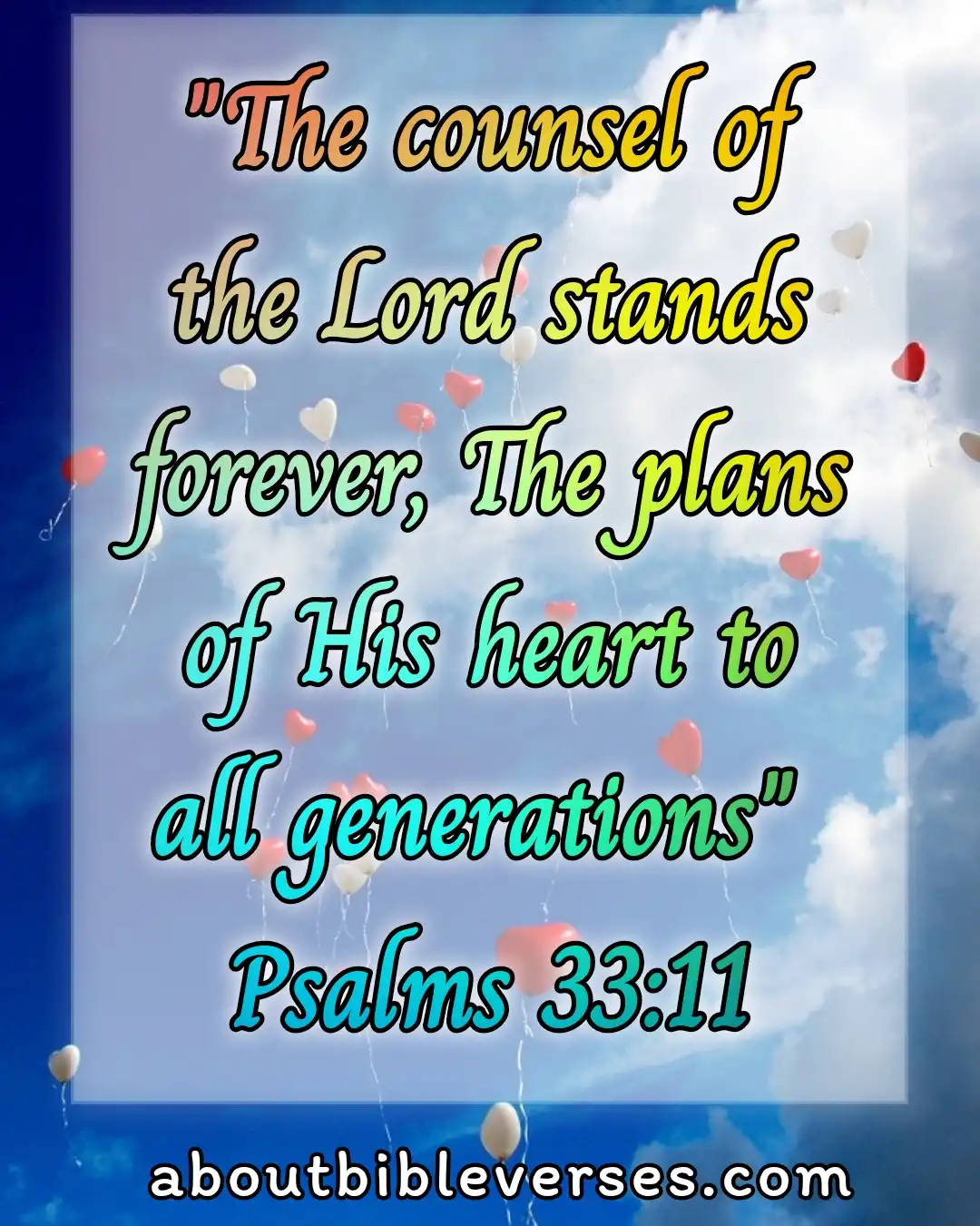 Psalm 33:11(KJV)"The counsel of the Lord standeth for ever, the thoughts of his heart to all generations"
Explanation:- Throughout the new testament we can find that the Lord delivered Israel from various dangers and protected them as a caring father. The same way the Lord is protecting us and he cares for us. If we depend on him then we will understand that his love and grace are sufficient for our life.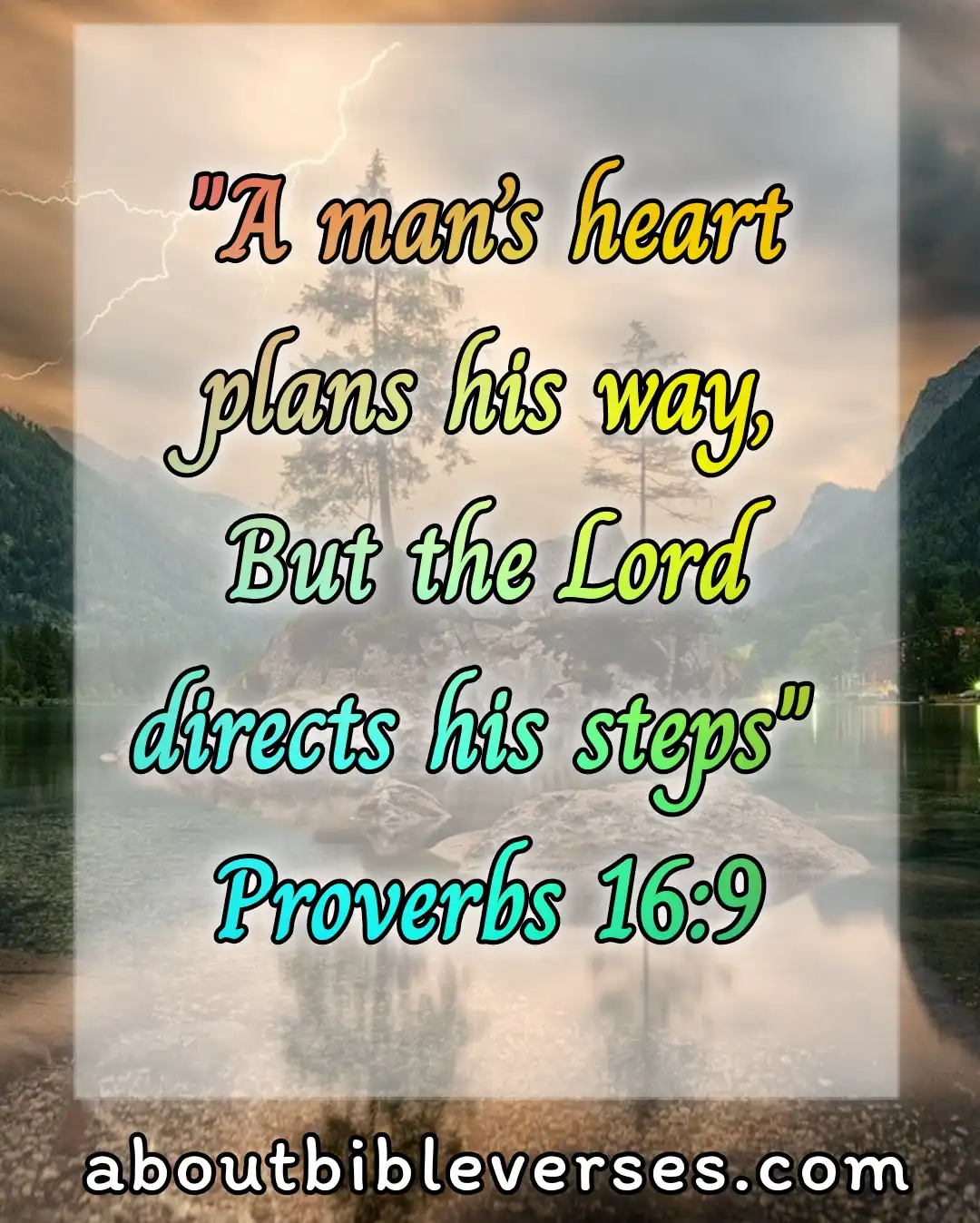 Proverbs 16:9(KJV)"A man's heart deviseth his way: but the Lord directeth his steps"
Explanation:- We should not take decisions from our heart because a heart will lead us into destruction and we should rely on the plans of God so that we will have life.
Many people often say that I like to do what I want to do but they don't understand that they are nothing in this world and they are also in control of the Lord.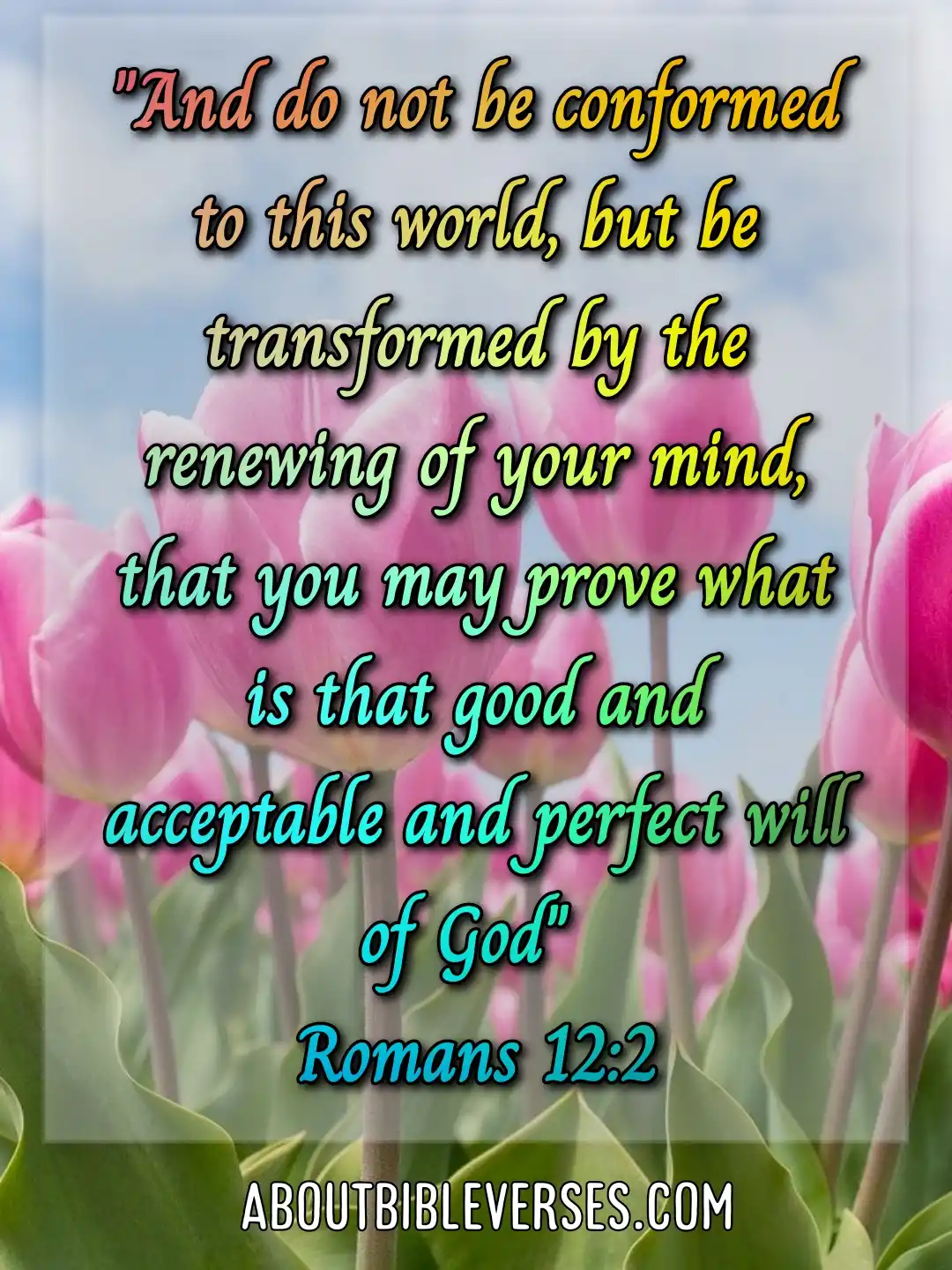 Romans 12:2(KJV)"And be not conformed to this world: but be ye transformed by the renewing of your mind, that ye may prove what is that good, and acceptable, and perfect, will of God"
Explanation:- Christians should not follow the world or the culture of this part but they must apply what the Lord said to do.
we have to be separated from this simple world as we are called to be Holy because the Lord himself is the holy God. To live with him in heaven we must wash away all our sins from our life.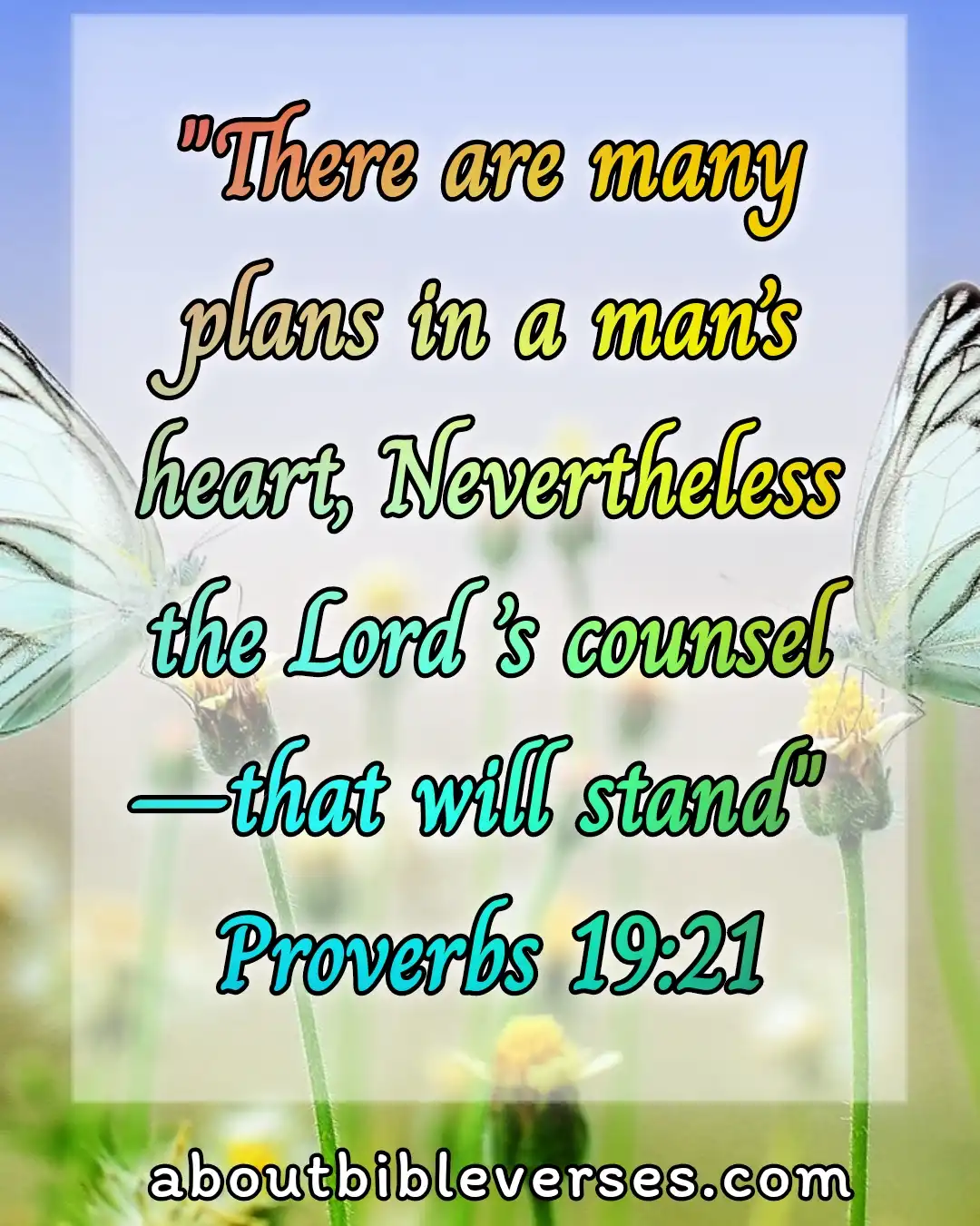 Proverbs 19:21(KJV)"There are many devices in a man's heart; nevertheless the counsel of the Lord, that shall stand"
Explanation:- Everyman has made many plans in their heart and they try to execute them but the Lord makes plans for us. We cannot live peacefully on this until we put God first in our life.
We must have faith in God and that faith will help us to walk in his ways. The people who put their faith in God got life. We can enjoy our life if we trust in him.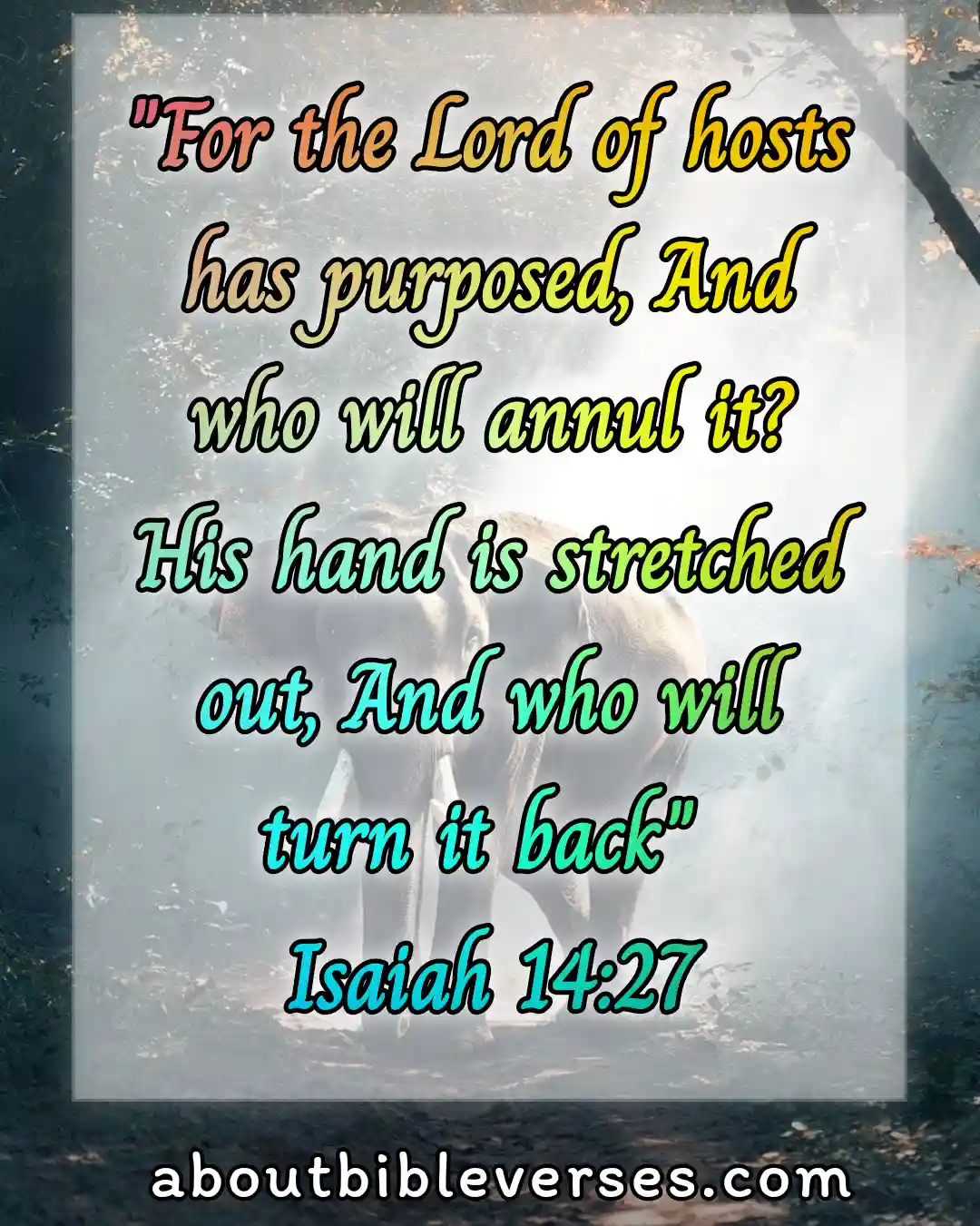 Isaiah 14:27(KJV)"For the Lord of hosts hath purpose, and who shall disannul it? and his hand is stretched out, and who shall turn it back"
Explanation:- Before the creation of this universe, the Lord made all the plans and all the things in his mind. Sometimes we might be surprised to see that some unexpected incidents are taking place on this earth, but we need to remember that God is watching and all things are working together to fulfill his plans.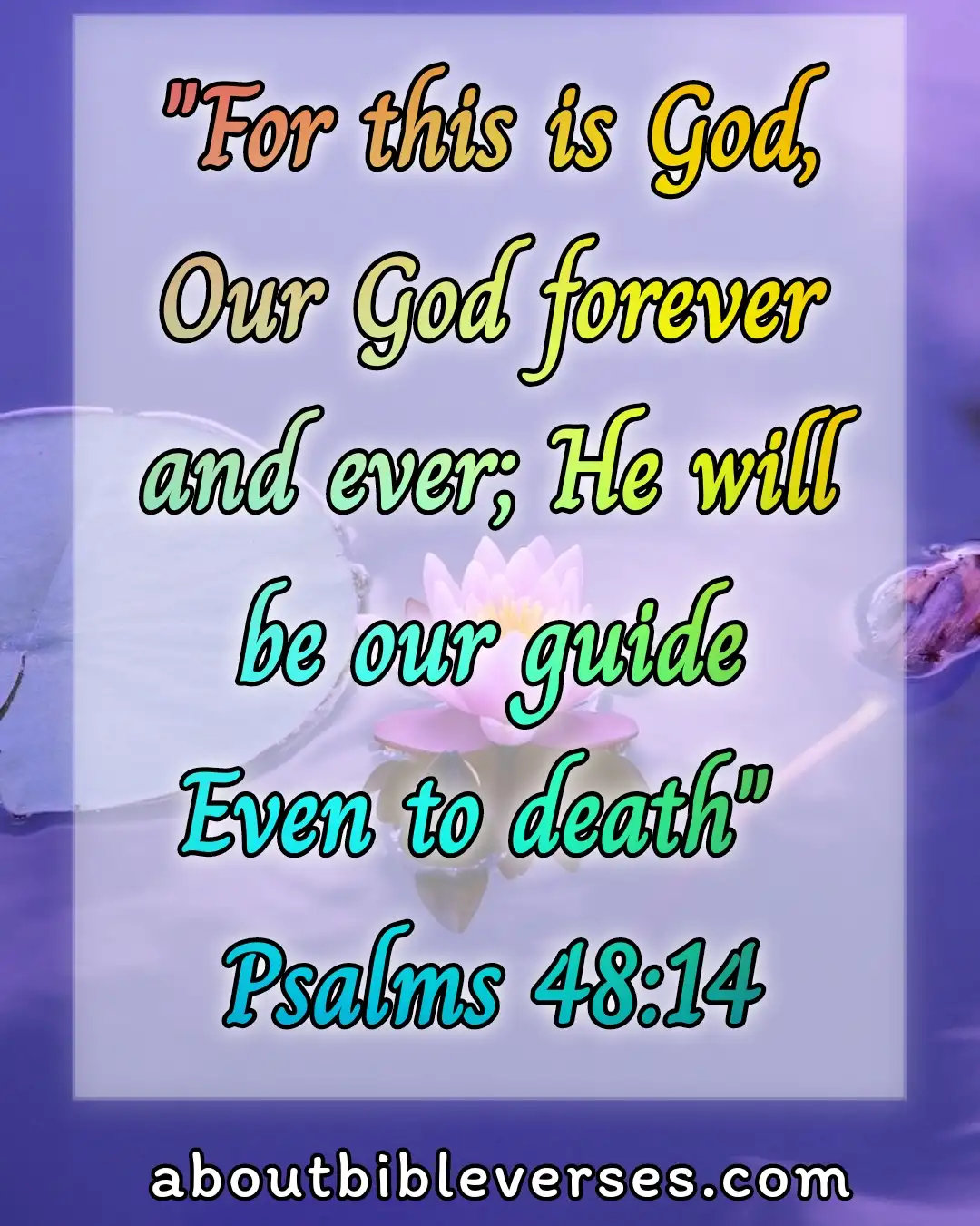 Psalm 48:14(KJV)"For this God is our God for ever and ever: he will be our guide even unto death"
Explanation:- We should depend on God and must prepare ourselves to reach heaven as that is our ultimate destination. Those who will keep faith in God will find life and those who will not believe Jesus will be thrown into the lake of fire.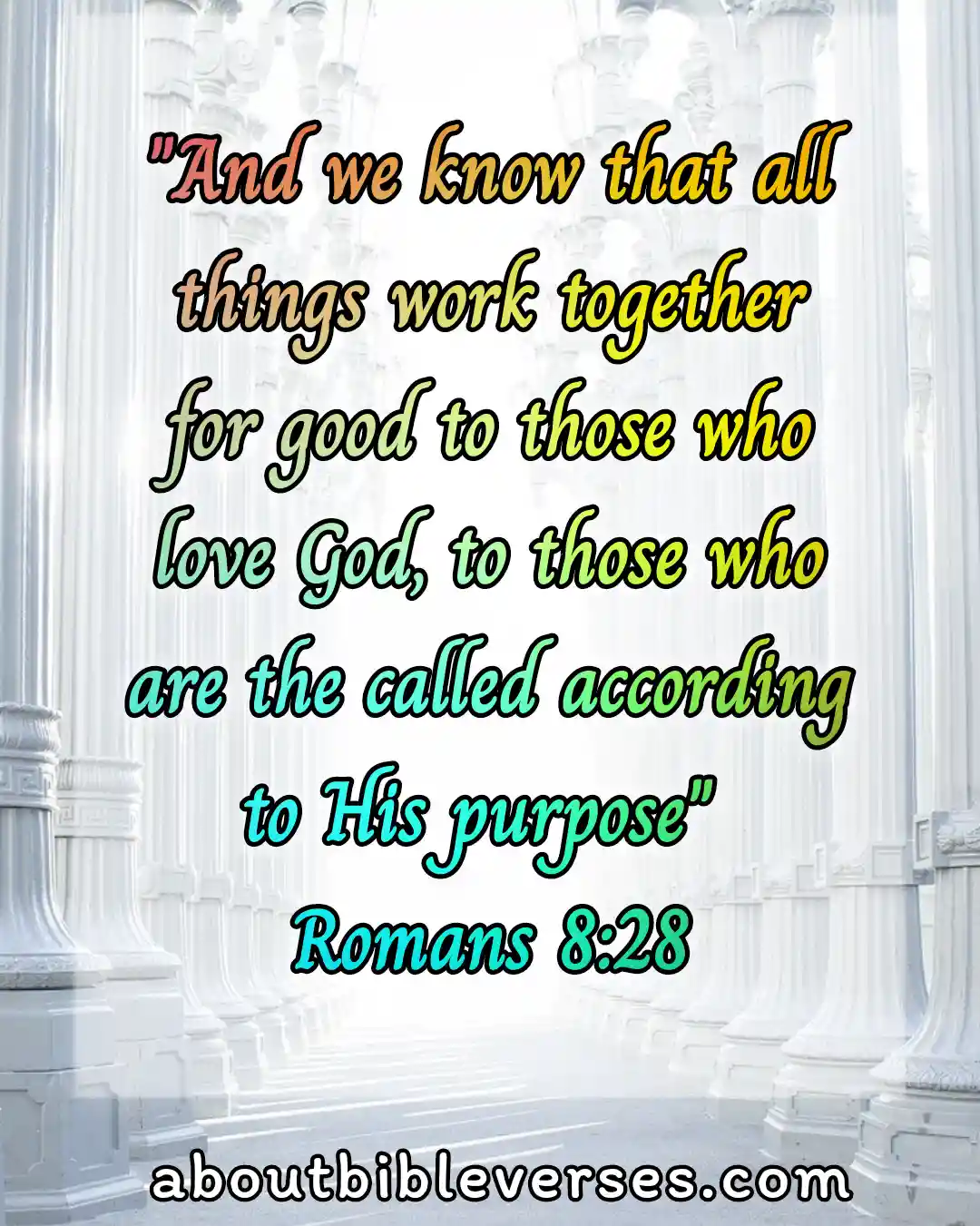 Romans 8:28(KJV)"And we know that all things worked together for good to them that love God, to them who are the called according to his purpose"
Explanation:- God is in control of everything so we should not worry about some unexpected incidents that make us frightened. We need to remember that God has a beautiful plan for everything.
He knows a perfect time and he is always faithful to keep his promises. we should not have any doubt in our hearts when we walk with him.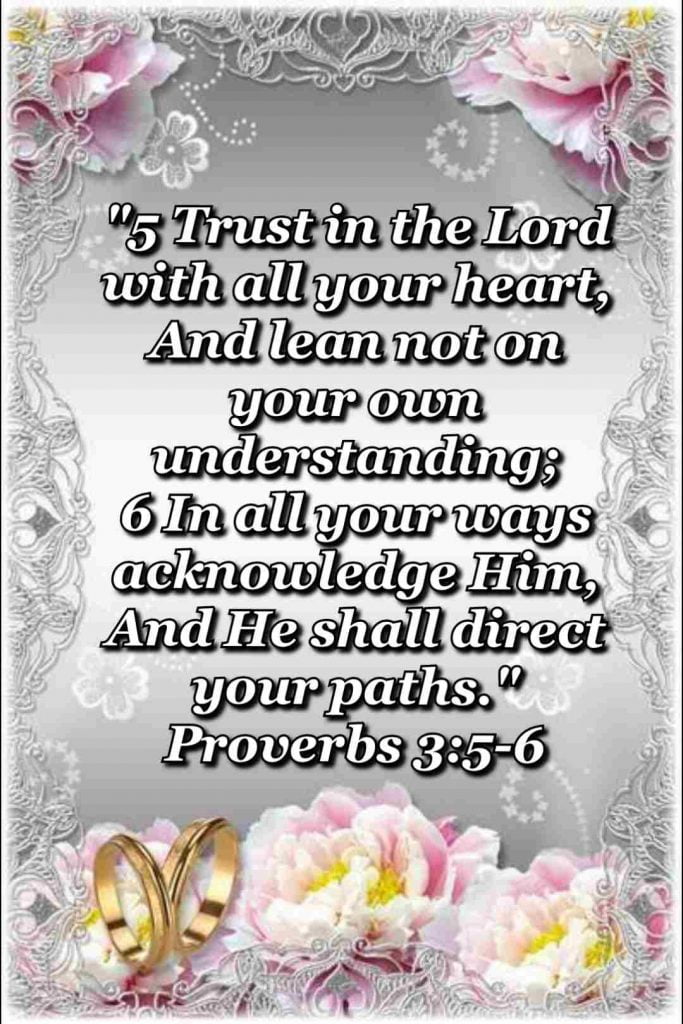 Proverbs 3:5-6(KJV)"Trust in the Lord with all thine heart; and lean not unto thine own understanding. In all thy ways acknowledge him, and he shall direct thy path"
Explanation:- We should allow God in our lives so that he will direct our prayer and we will be blessed by His holy presence in our midst. We must acknowledge him for every single blessing that we have received throughout our lives. Many of us often forget when we receive blessings from him.
He wants us to rely on him completely so that he will listen to our hearts and understand how much we depend on him. Before taking any action we must consult with the Lord in prayer.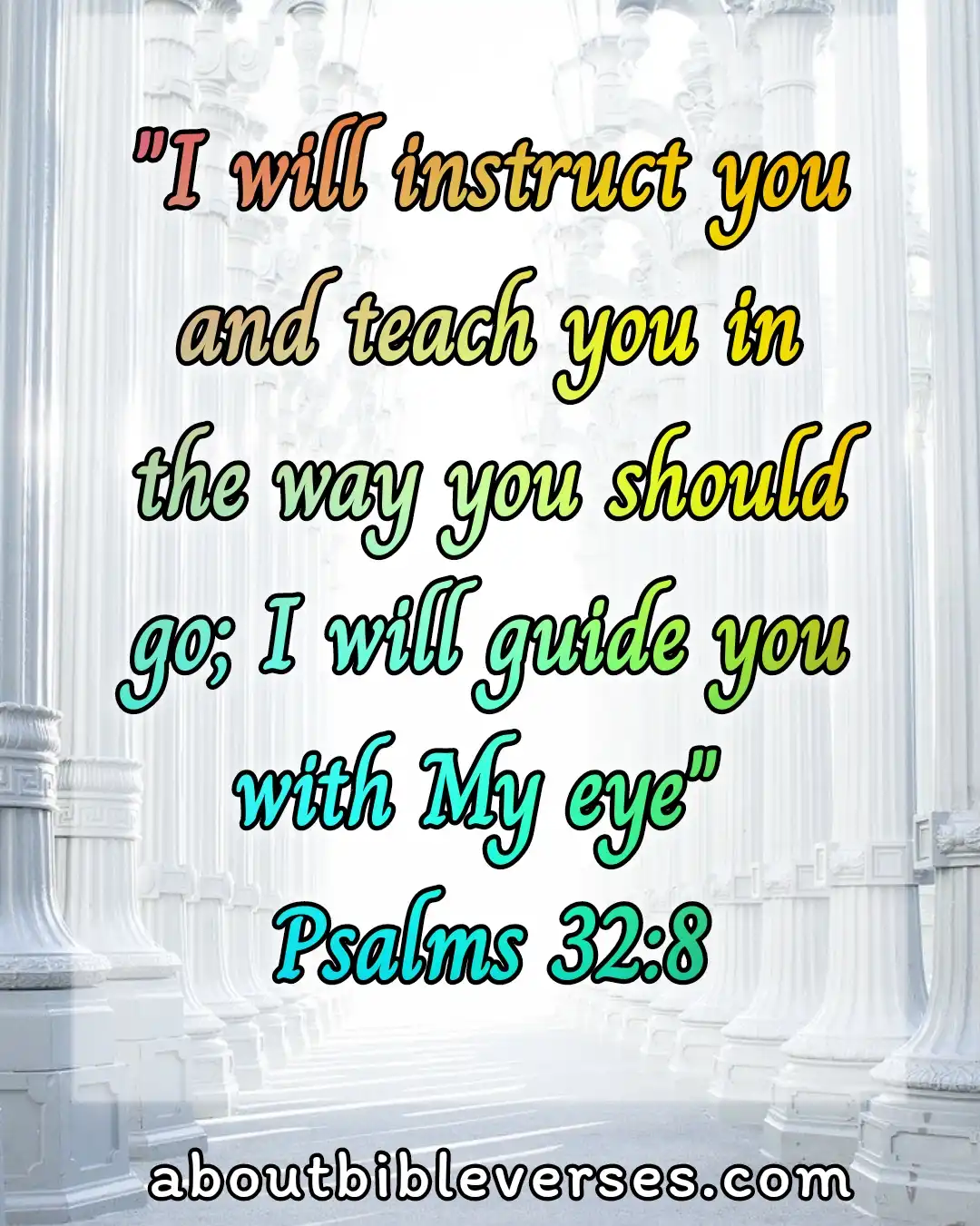 Psalm 32:8(KJV)"I will instruct thee and teach thee in the way which thou shalt go: I will guide thee with mine eye"
Explanation:- We need to rely on God's ways to have eternal life. To have a healthy spiritual life we must abide in God's ways so that we can gain life after death.
God's ways are best for our life because he wants us to receive salvation. All the great people in the Bible led righteous life under the guidance of God.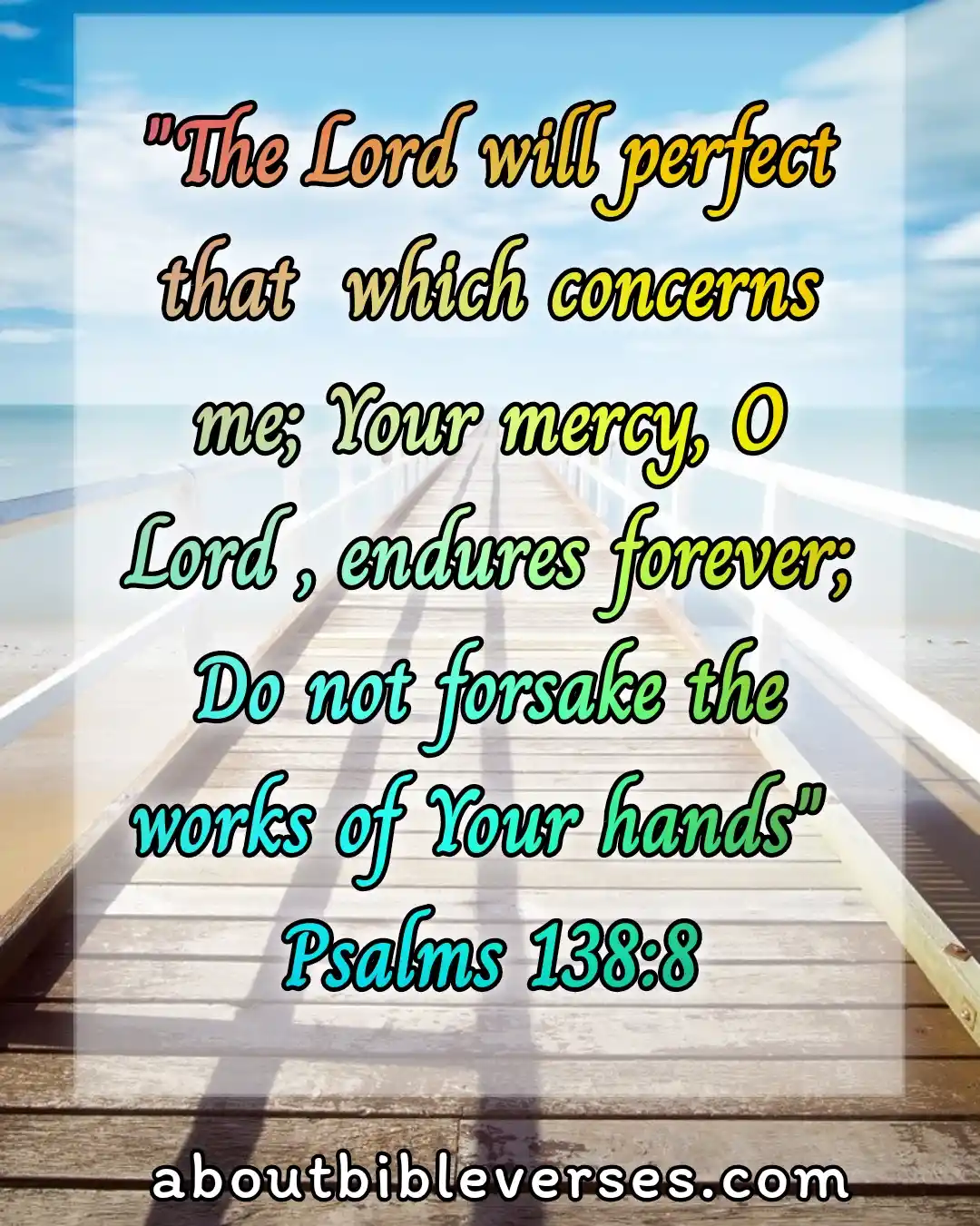 Psalm 138:8(KJV) "The Lord will perfect that which concerneth me: thy mercy, O Lord, endureth for ever: forsake not the works of thine own hands"
Explanation:- God's mercy will last forever and to gain that we must have a lowly heart by which we can win his heart.
We need to ask God to help us so that we can stick to his commandments by following that we will be able to live a righteous life.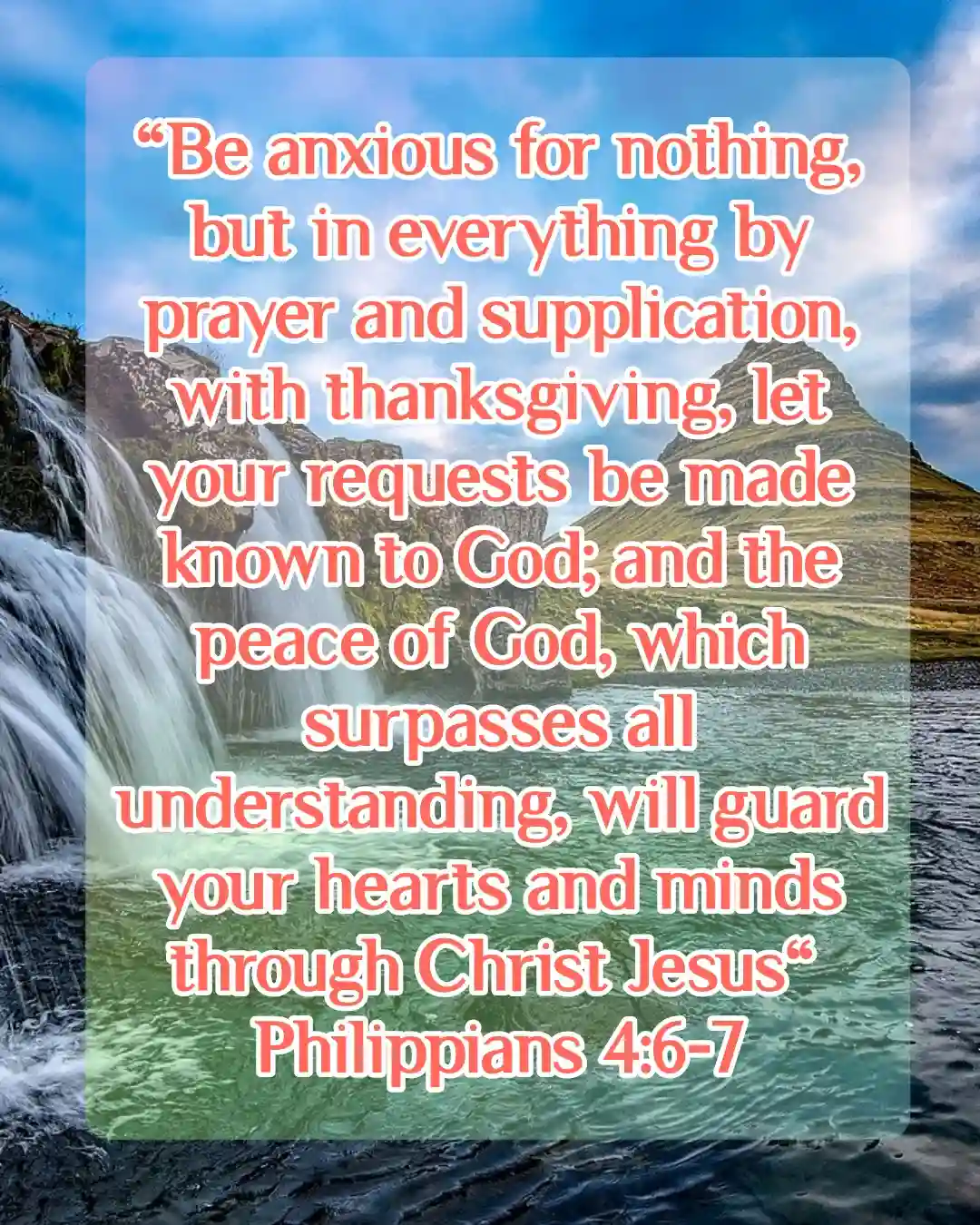 Philippians 4:6-7(KJV)"Be careful for nothing; but in every thing by prayer and supplication with thanksgiving let your requests be made known unto God. And the peace of God, which passeth all understanding, shall keep your hearts and minds through Christ Jesus"
Explanation:- We should not think of any negative things in this world as we have the hope of Heaven where we will dwell permanently.
we should submit ourselves before the lot with a humble heart so that God will bless us and help us to overcome all of our travels that we are facing.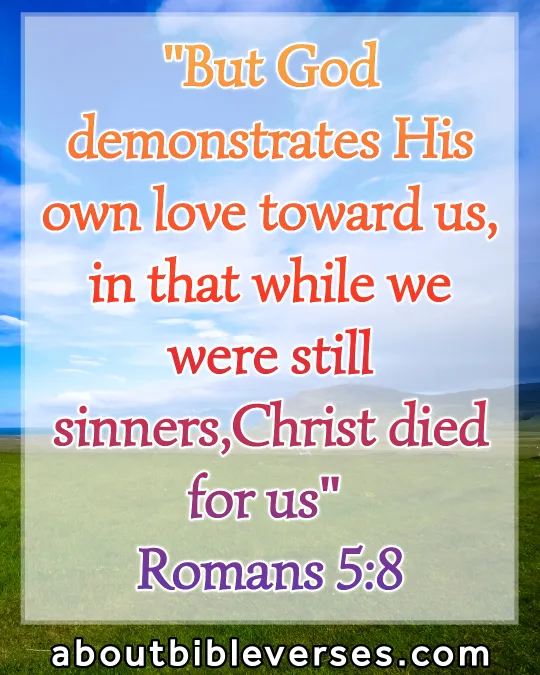 Romans 5:8(KJV)"But God commendeth his love toward us, in that, while we were yet sinners, Christ died for us"
Explanation:- When we were sinners at that time the Lord manifested himself on this earth and took the form of a human. He lived with us and did so many miracles as to prove himself the God. But many people did not believe him because of their selfishness. God shows his love on the cross by sacrificing himself and making a way for us to achieve salvation.
More bible Topic
Top 20+Bible Verses On Friendship With(God) Details Explanation
22+Bible Verses About Death(KJV) – Comforting Bible Verses For Death
[Best] 20+Bible Verses About Hope For The Best Future In Life