Our future is only secure if we chose God to be the destiny maker of our lives.
Many people land on a hopeless future just by thinking that they are smarter than God, they like to design their destiny rather than allowing God to design it.
No one can think for a better future that is full of hope than God our creator. Only God knows the best for us simply because He alone is our creator, just like a designer of a cloth knows the best use of that cloth.
There is no hope in the future of the people who are proud and deny giving God access to their lives.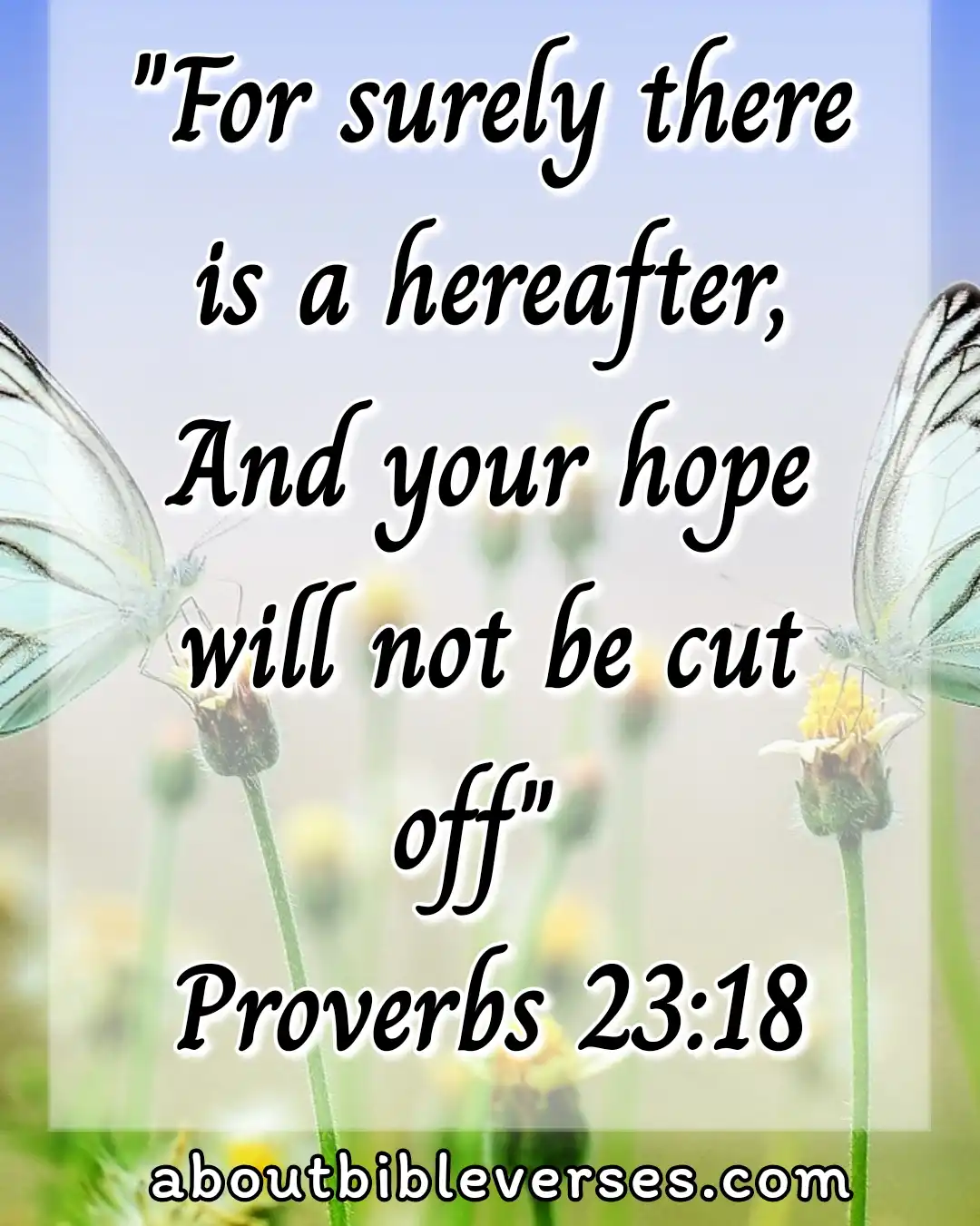 Proverbs 23:18(KJV)"For surely there is an end; and thine expectation shall not be cut off"
Explanation:- Our earthly life has an ending which will be done at the death and our souls will return to the Lord and we will begin a new life with him in heaven.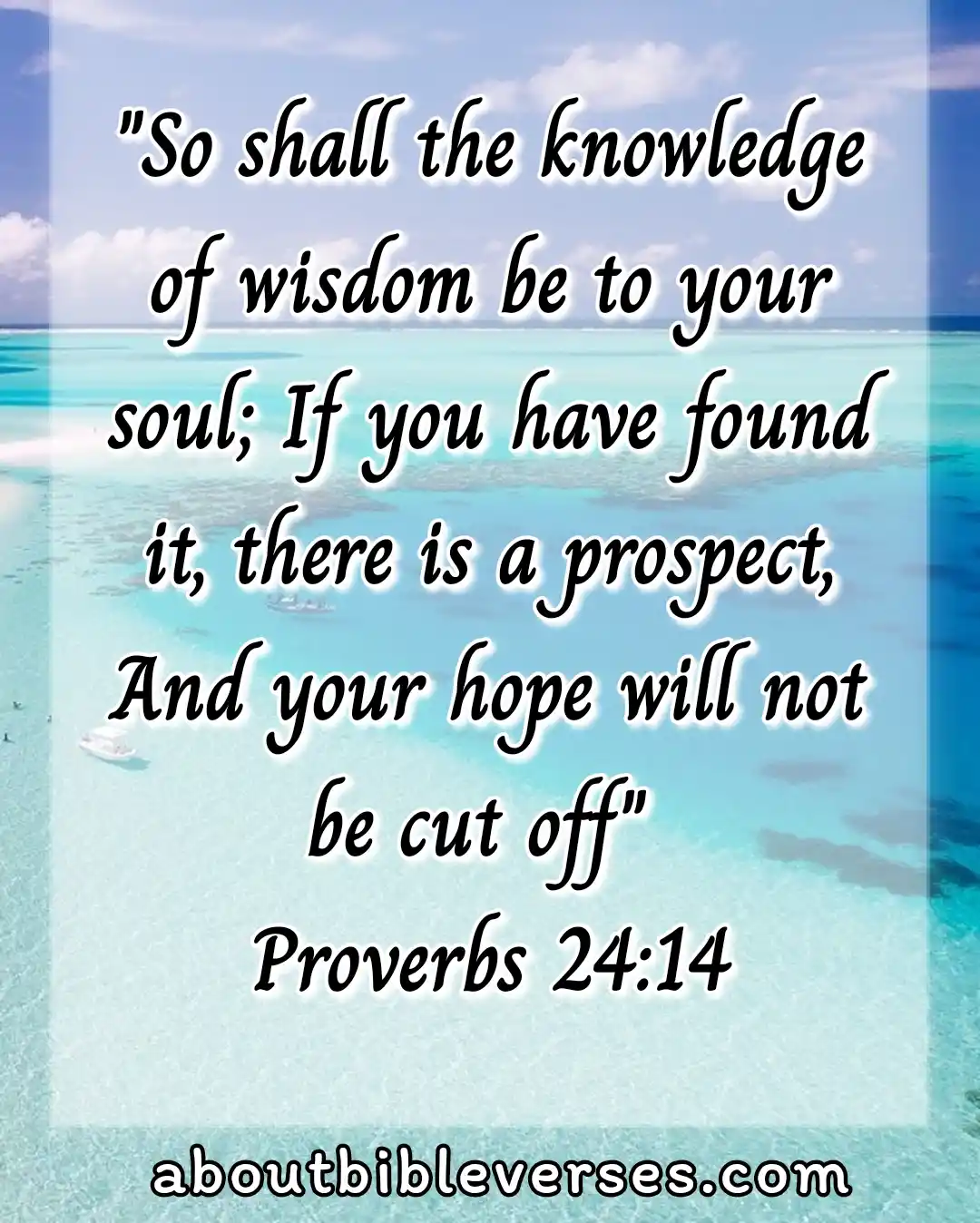 Proverbs 24:14(KJV)"So shall the knowledge of wisdom be unto thy soul: when thou hast found it, then there shall be a reward, and thy expectation shall not be cut off"
Explanation:-The Lord wants us to acquire the knowledge which helps us to understand him well and directs our faith to inherit The Kingdom which is before us.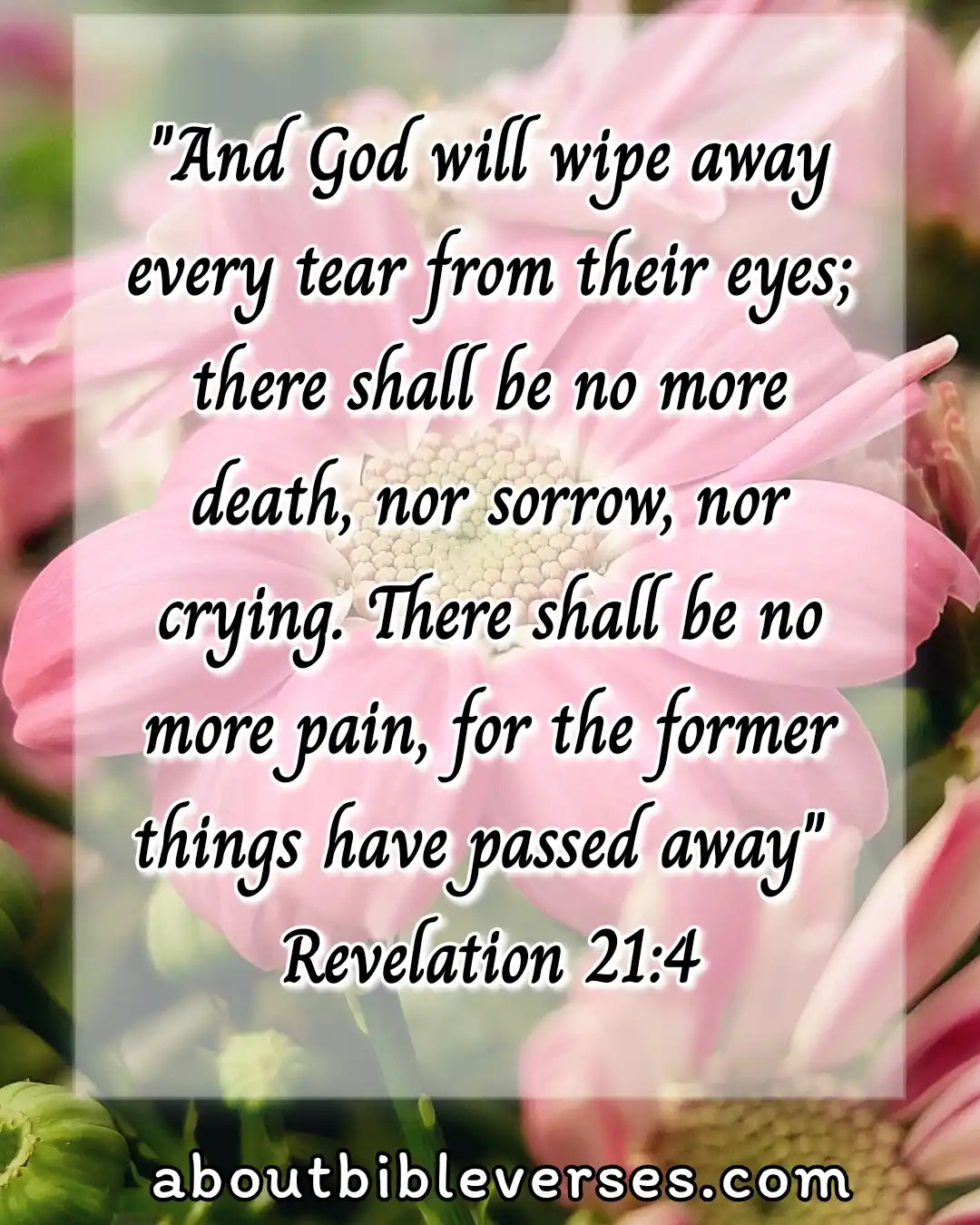 Revelation 21:4(KJV)"And God shall wipe away all tears from their eyes; and there shall be no more death, neither sorrow, nor crying, neither shall there be any more pain: for the former things are passed away"
Explanation:-Now in this present world, we are going through many trials and hardships. The most brutal part of our life is death and we all are experiencing this in our life. But one day time will come when God will remove this death from our life and he will give us a never-ending life.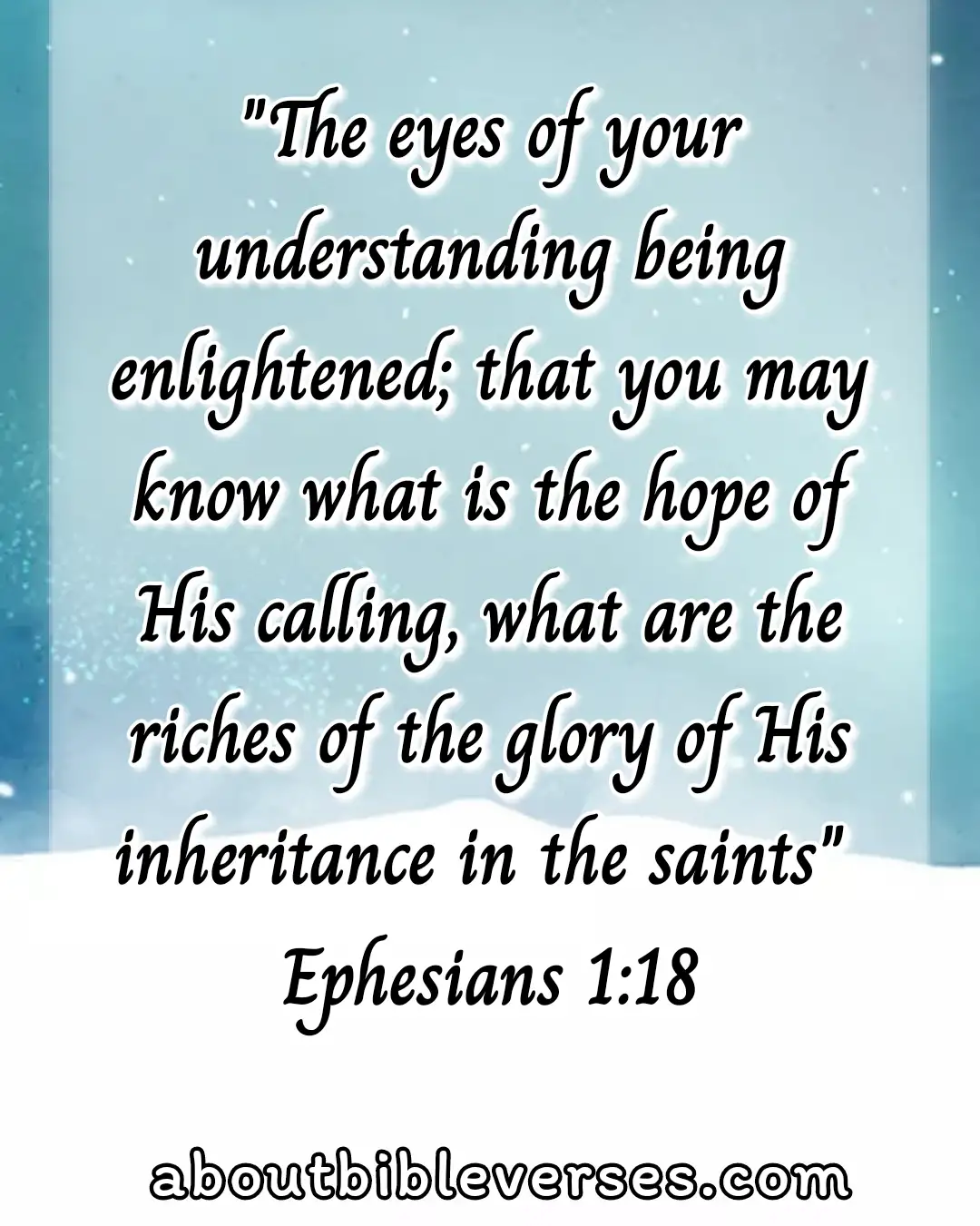 Ephesians 1:18(KJV)"The eyes of your understanding being enlightened; that ye may know what is the hope of his calling, and what the riches of the glory of his inheritance in the saints"
Explanation:-With the teachings of Jesus Christ, we can understand that we have life after our death. This is the hope that we have in Christ Jesus which allows us to endure all kinds of sufferings and eventually we will become worthy to enter in his Kingdom.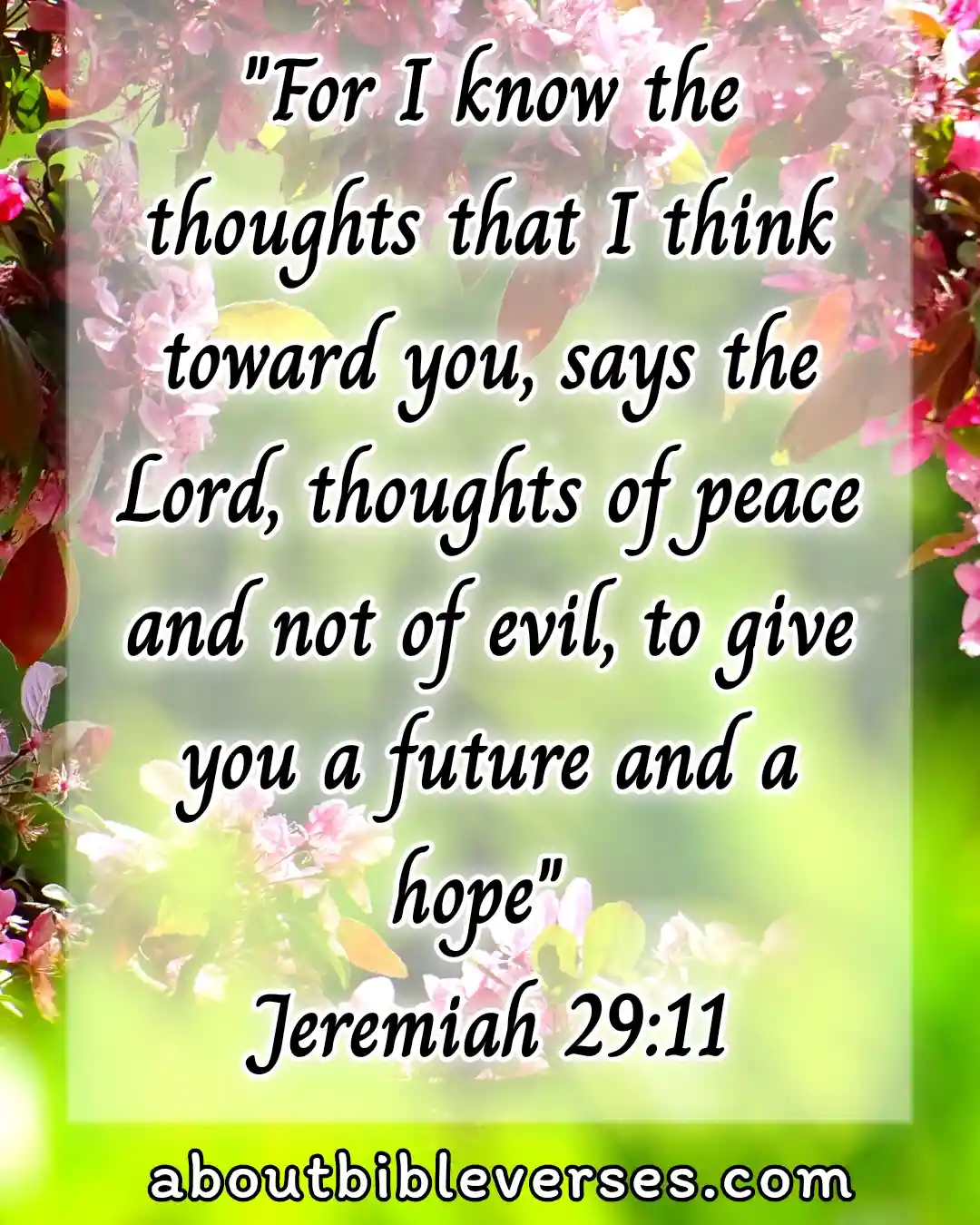 Jeremiah 29:11(KJV)"For I know the thoughts that I think toward you, saith the Lord, thoughts of peace, and not of evil, to give you an expected end"
Explanation:- Without God, we cannot know the real purpose of our life and we walk in the wrong direction. But the scripture says that God has a specific plan for our life and we will be blessed if we submit ourselves before him.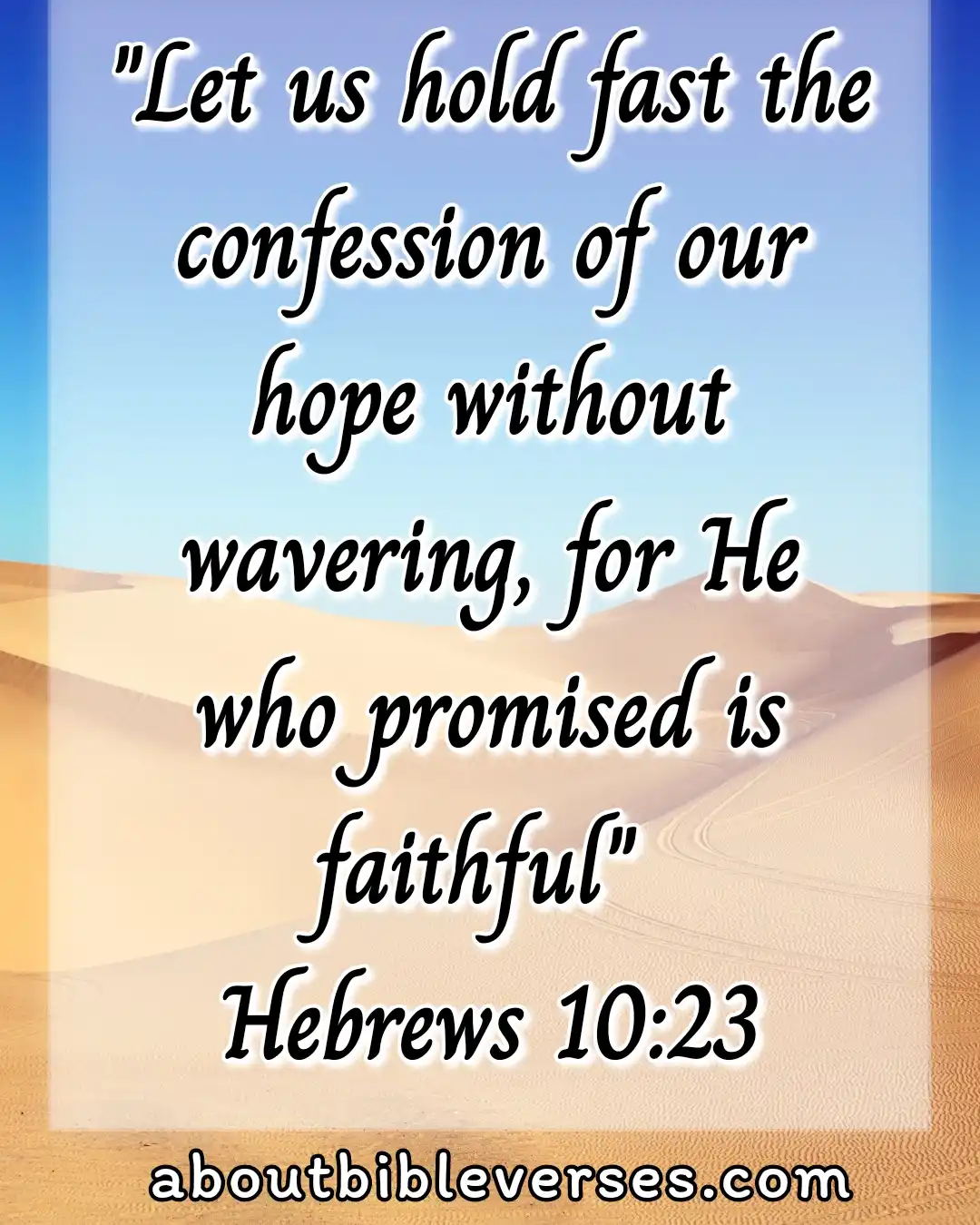 Hebrews 10:23(KJV)"Let us hold fast the profession of our faith without wavering; (for he is faithful that promised"
Explanation:- In our Christian life faith is the substance that helps us to see the unseen. We need to extend our faith in such a way to walk with God smoothly which will help us to understand the hope that we have in Christ.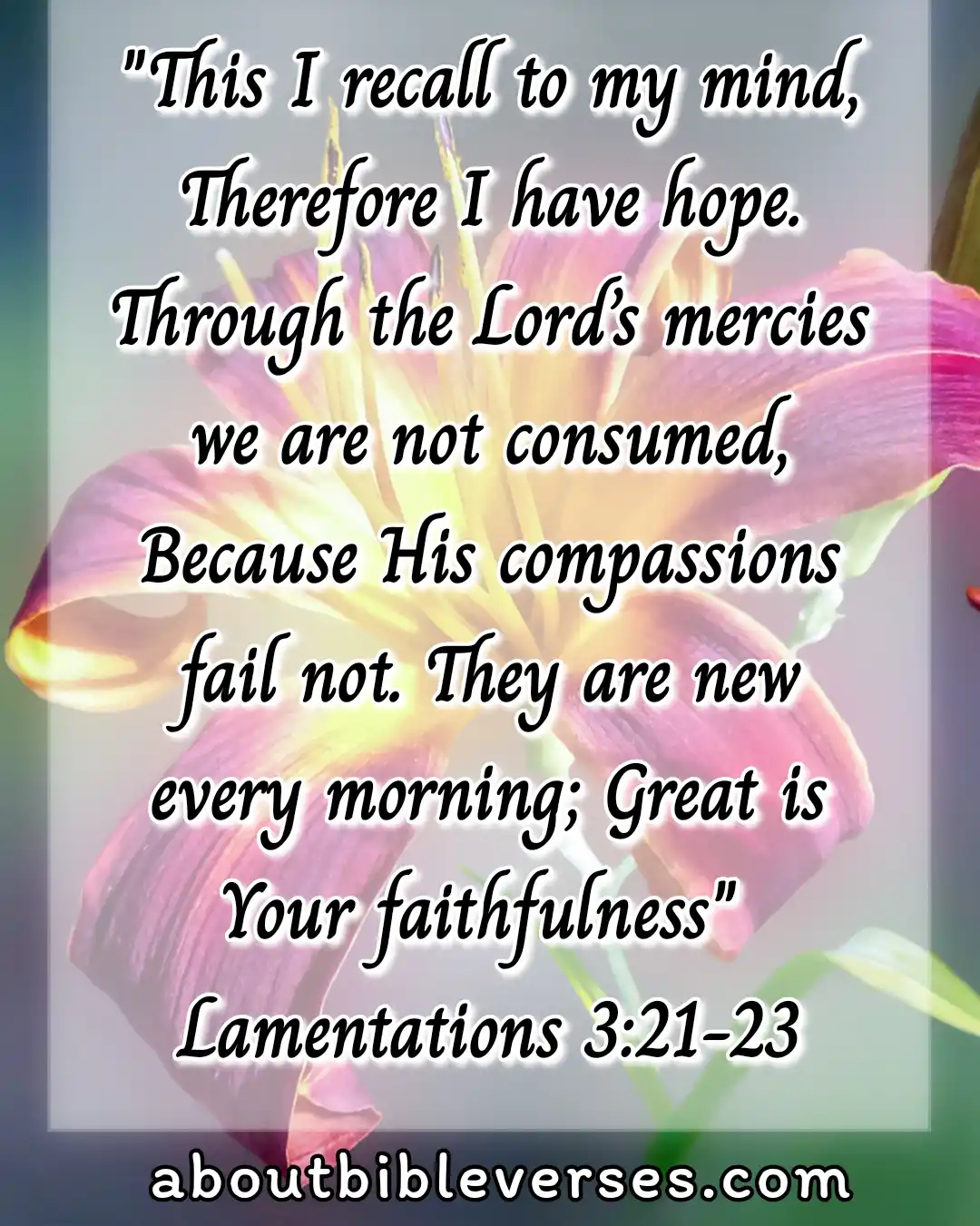 Lamentations 3:21-23(KJV)"This I recall in my mind, therefore I hope. It is of the Lord's mercies that we are not consumed, because his compassions fail not.They are new every morning: great is thy faithfulness"
Explanation:- God loves us and in spite of our many wickedness still he has shown his love upon us. We will be consumed by his anger if we do not return to the path of righteousness which he has set before us.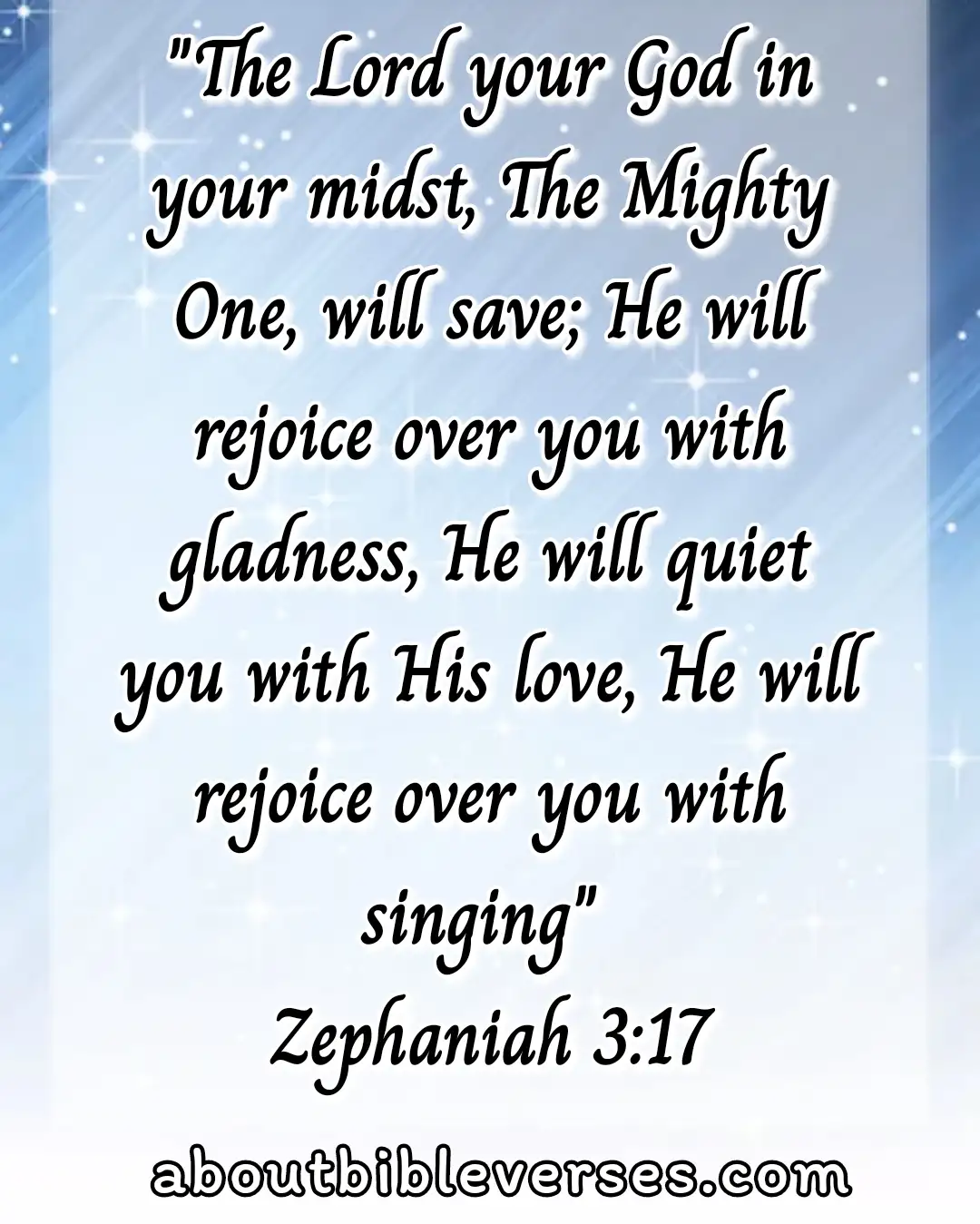 Zephaniah 3:17(KJV)"The Lord thy God in the midst of thee is mighty; he will save, he will rejoice over thee with joy; he will rest in his love, he will joy over thee with singing"
Explanation:- The Lord has promised his chosen nation to deliver from their sins. If they turn back from their sins and seek his face then they will be rewarded by the new life.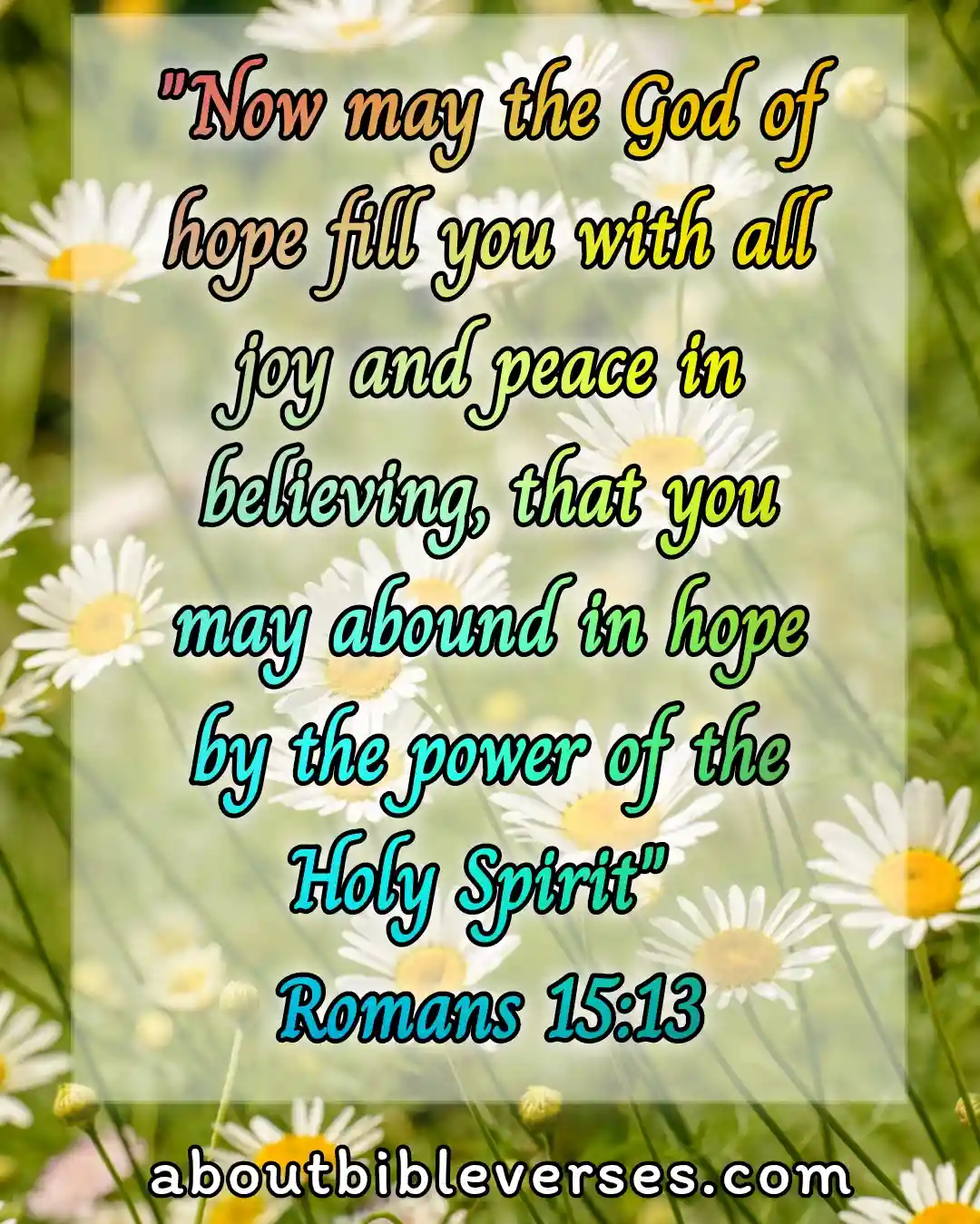 Romans 15:13(KJV)"Now the God of hope fill you with all joy and peace in believing, that ye may abound in hope, through the power of the Holy Ghost"
Explanation:- We the Christians are separated from this world because we have a high hope that we will be resurrected and inherit the kingdom of God at the second coming of Jesus. We must look forward to Jesus and live according to his righteousness to enter in his Kingdom.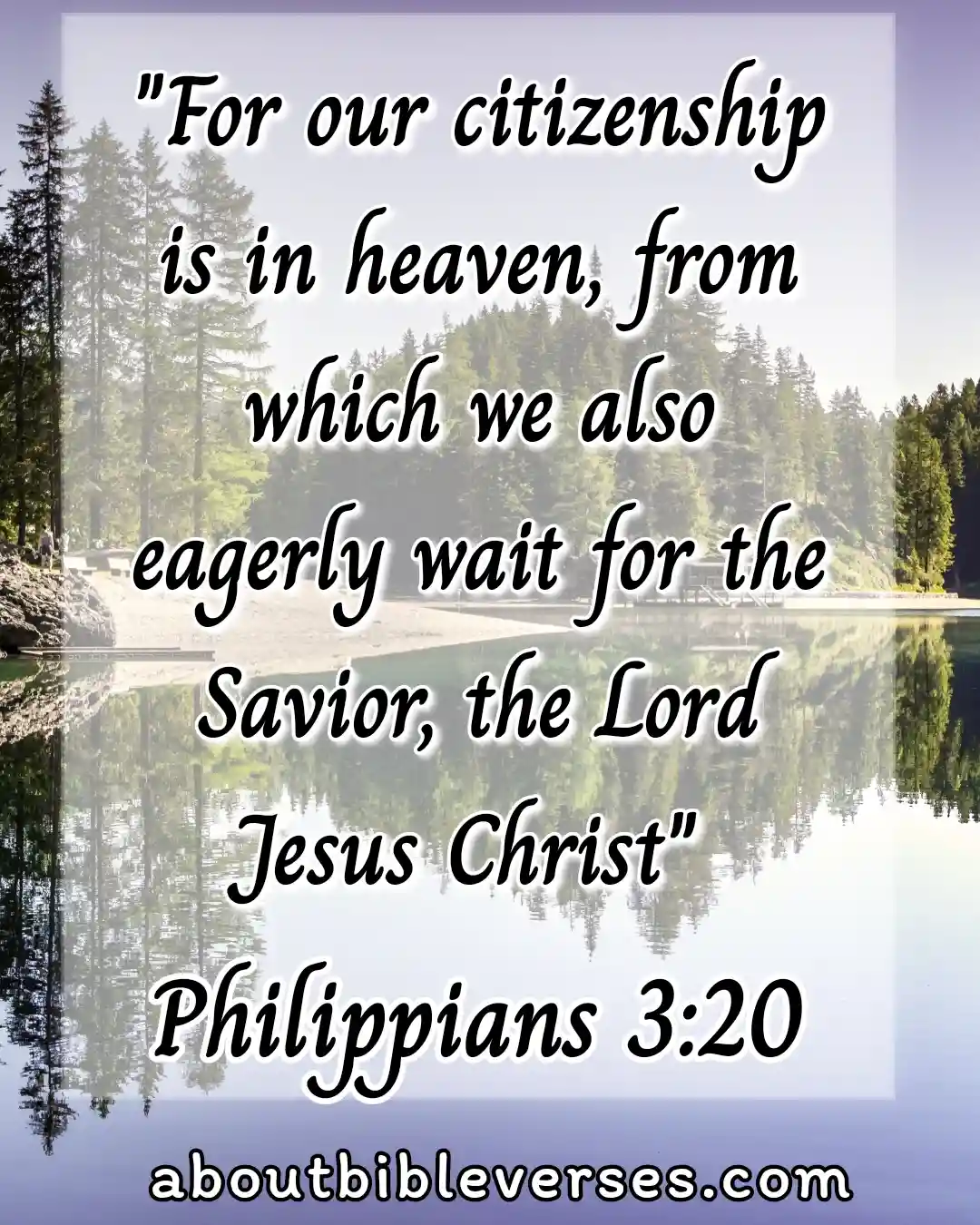 Philippians 3:20(KJV)"For our conversation is in heaven; from whence also we look for the Saviour, the Lord Jesus Christ"
Explanation:- We are the citizens of heaven and we have a high hope of resurrection which will lead us into the new earth where we will rule with Christ forever. We must live a holy and acceptable life too so that he will allow us in his Kingdom.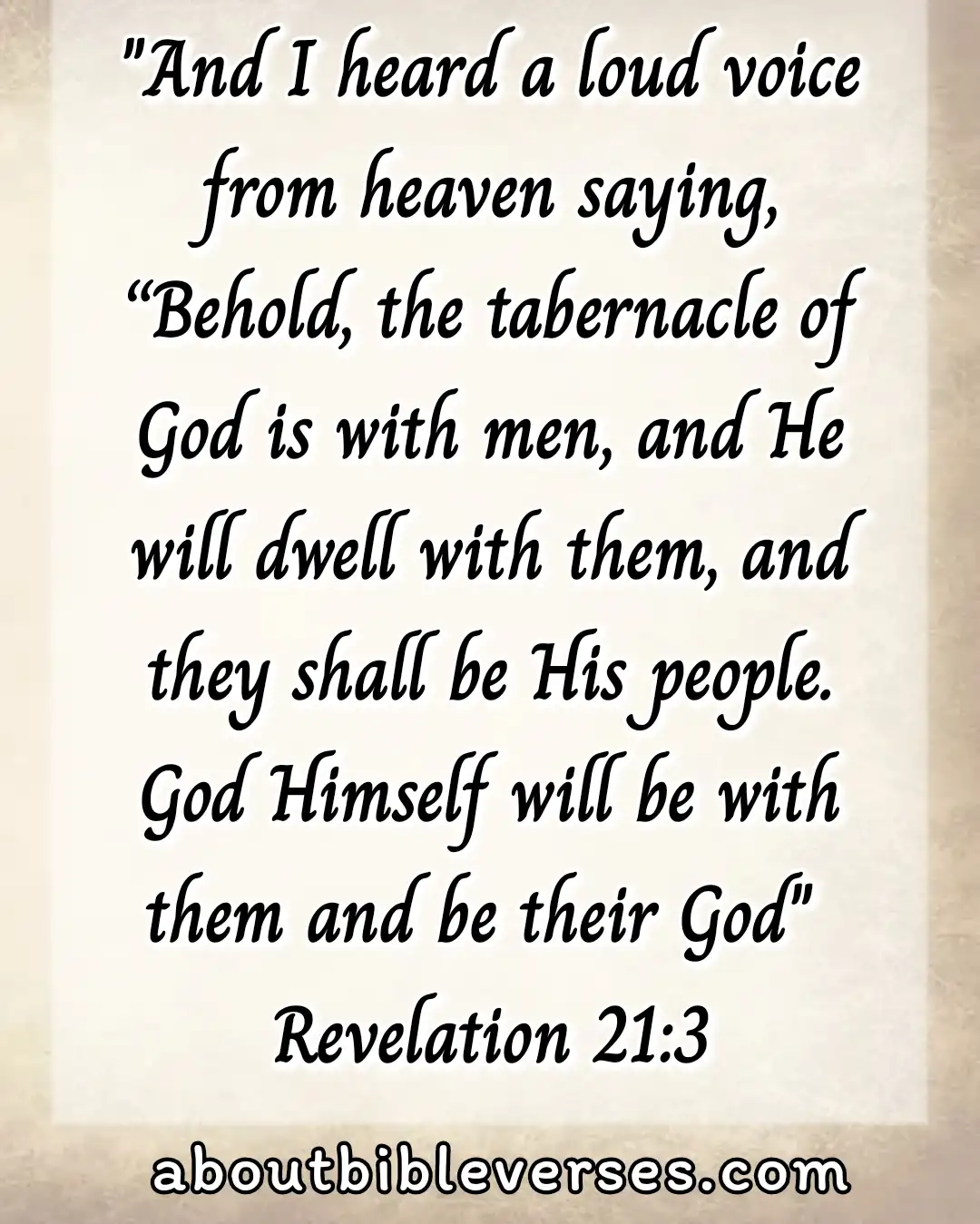 Revelation 21:3(KJV)"And I heard a great voice out of heaven saying, Behold, the tabernacle of God is with men, and he will dwell with them, and they shall be his people, and God himself shall be with them, and be their God"
Explanation:- One day the time will come when Jesus will return back on this earth and he will take back his children along with him and they will meet in heaven. Jesus promised his disciples that they must live a faithful and loyal life which will allow them to be perfect in the sight of God and finally they will be worthy to stay with God forever.
1 Peter 1:3-4(KJV)"Blessed be the God and Father of our Lord Jesus Christ, which according to his abundant mercy hath begotten us again unto a lively hope by the resurrection of Jesus Christ from the dead, To an inheritance incorruptible, and undefiled, and that fadeth not away, reserved in heaven for you"
Explanation:- Man's destination was hell but Jesus showed his mercy upon the cross and made a way of salvation for the entire human being. Now man  can access the new earth which will begin at the destruction of this earth.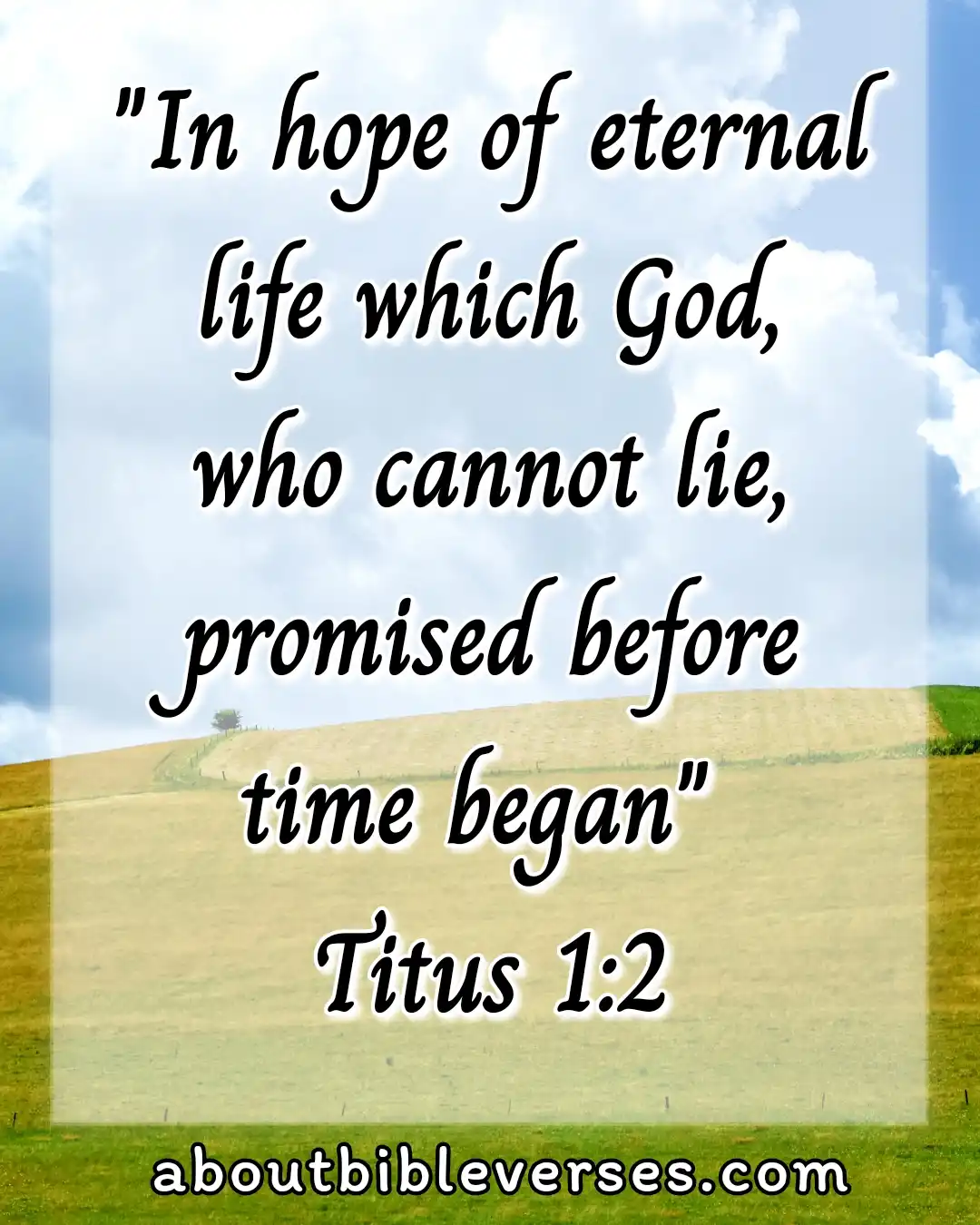 Titus 1:2(KJV)"In hope of eternal life, which God, that cannot lie, promised before the world began"
Explanation:- God is unchangeable and he cannot lie as it is against his character. He has promised us that he shall be given the eternal home where unjust will not take place. Keeping that promise in our mind we must move ahead to bring more people into Christ so we all can live together with the presence of God in heaven.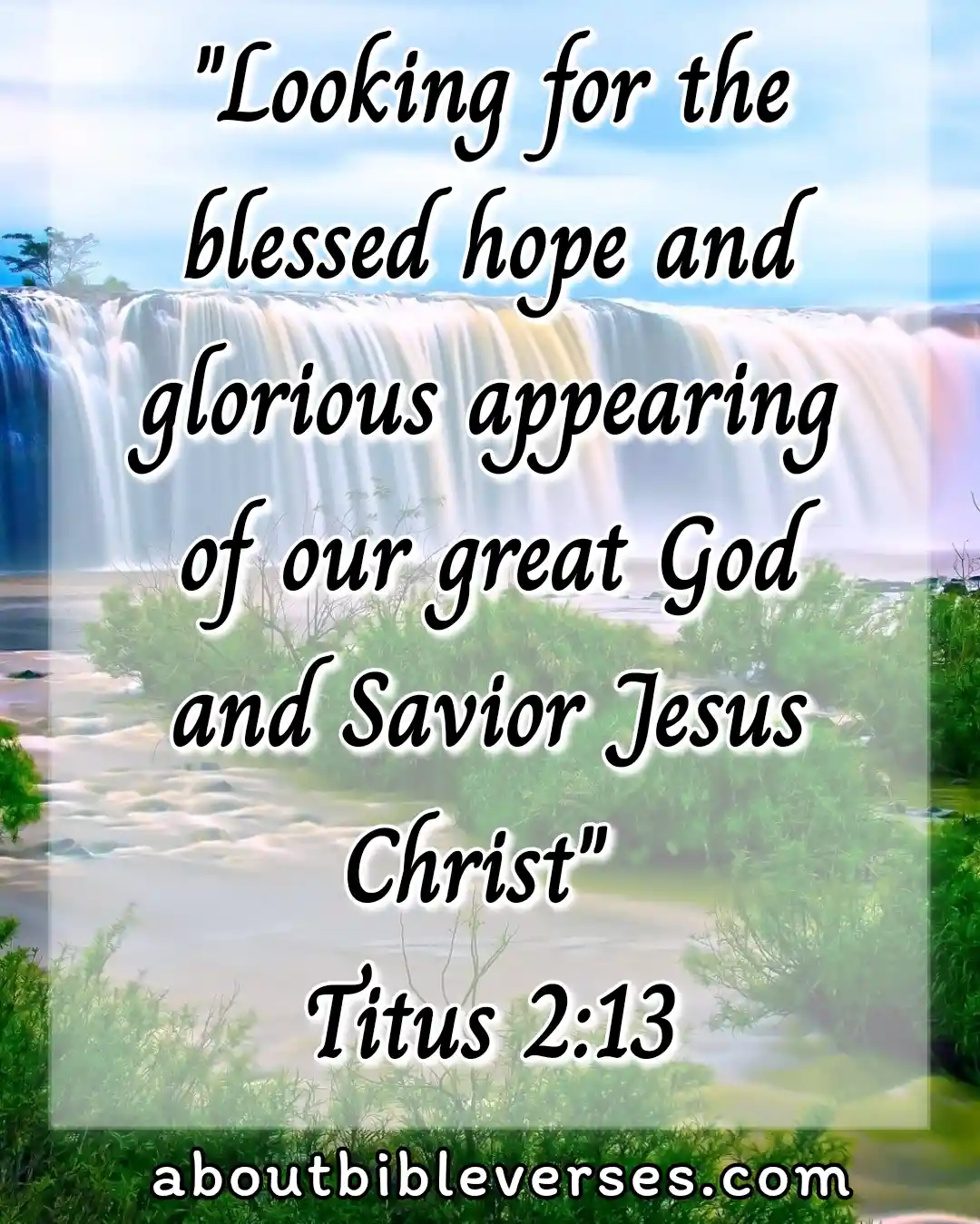 Titus 2:13(KJV)" Looking for that blessed hope, and the glorious appearing of the great God and our Saviour Jesus Christ"
Explanation:- Christians are called a blessed hope in Jesus. As the  Lord Jesus Christ has given his life upon the cross to bring his children back into his heaven.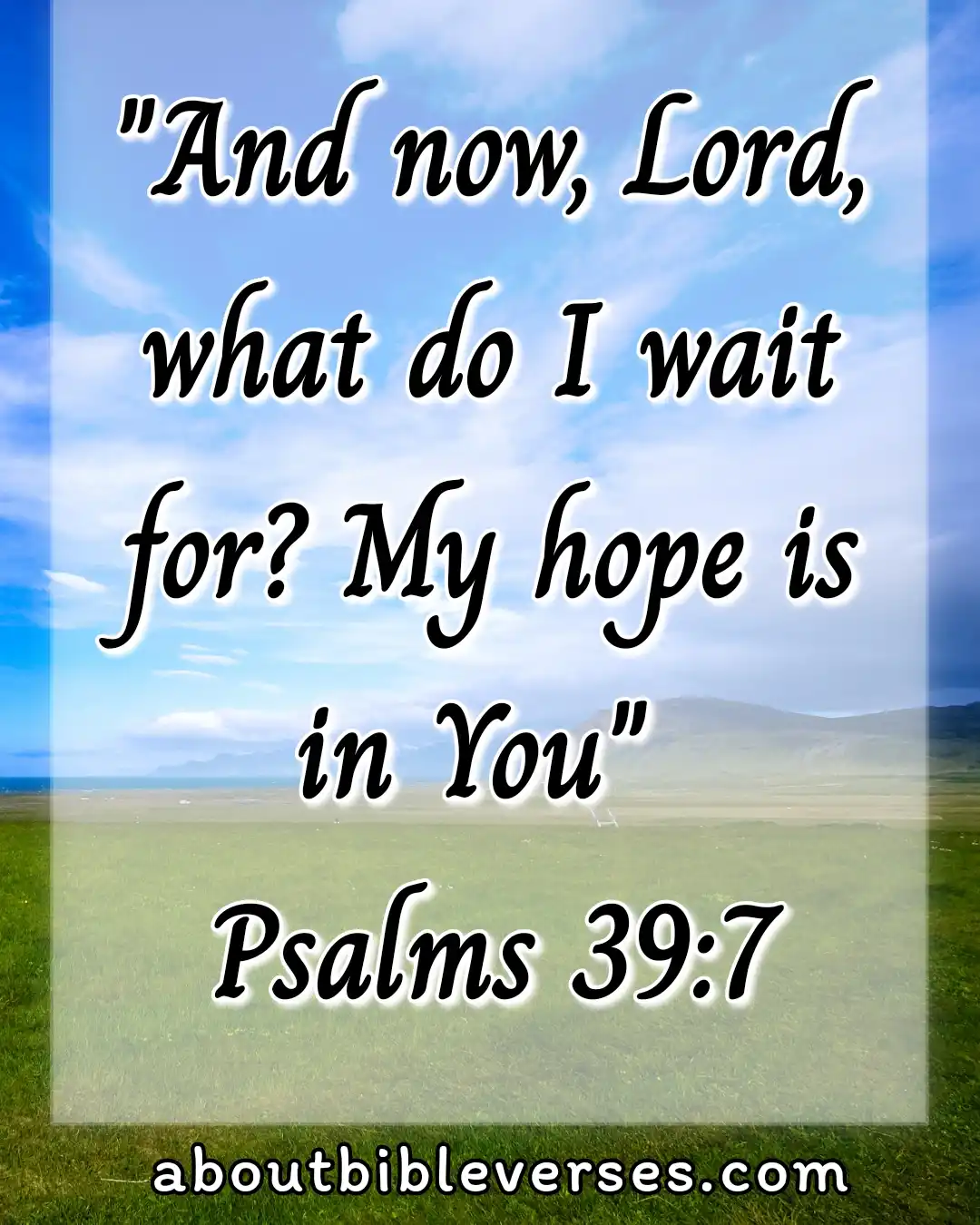 Psalm 39:7(KJV)"And now, Lord, what wait I for? my hope is in thee"
Explanation:- We must put our hope in God because he is eternal and he will put us into judgment. We need to be careful in our work because that will lead us to judgment.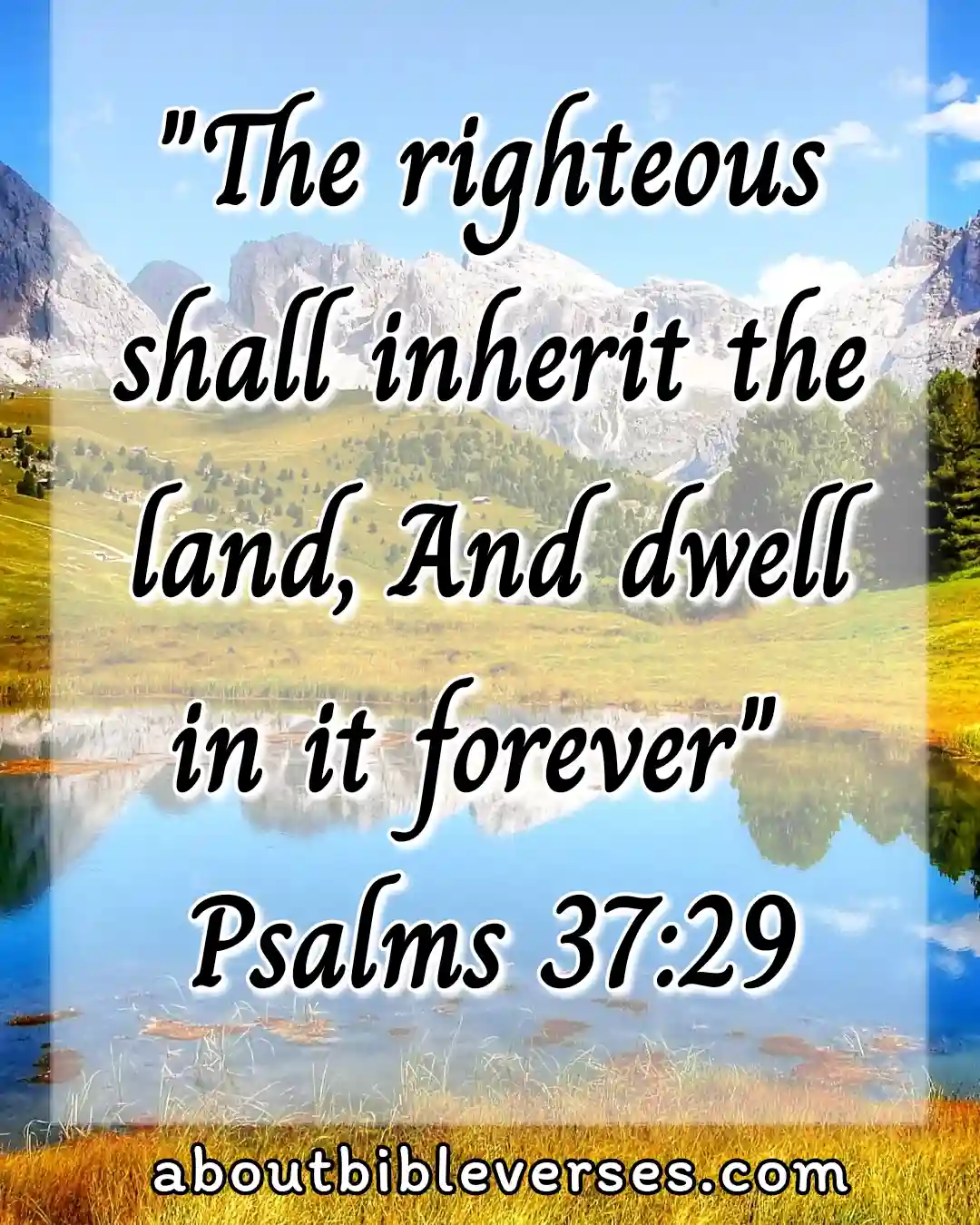 Psalm 37:29(KJV)"The righteous shall inherit the land, and dwell therein forever"
Explanation:- The scripture teaches us that the man who will follow God and keep his commandments in his life will inherit the kingdom of God where he will dwell with God forever.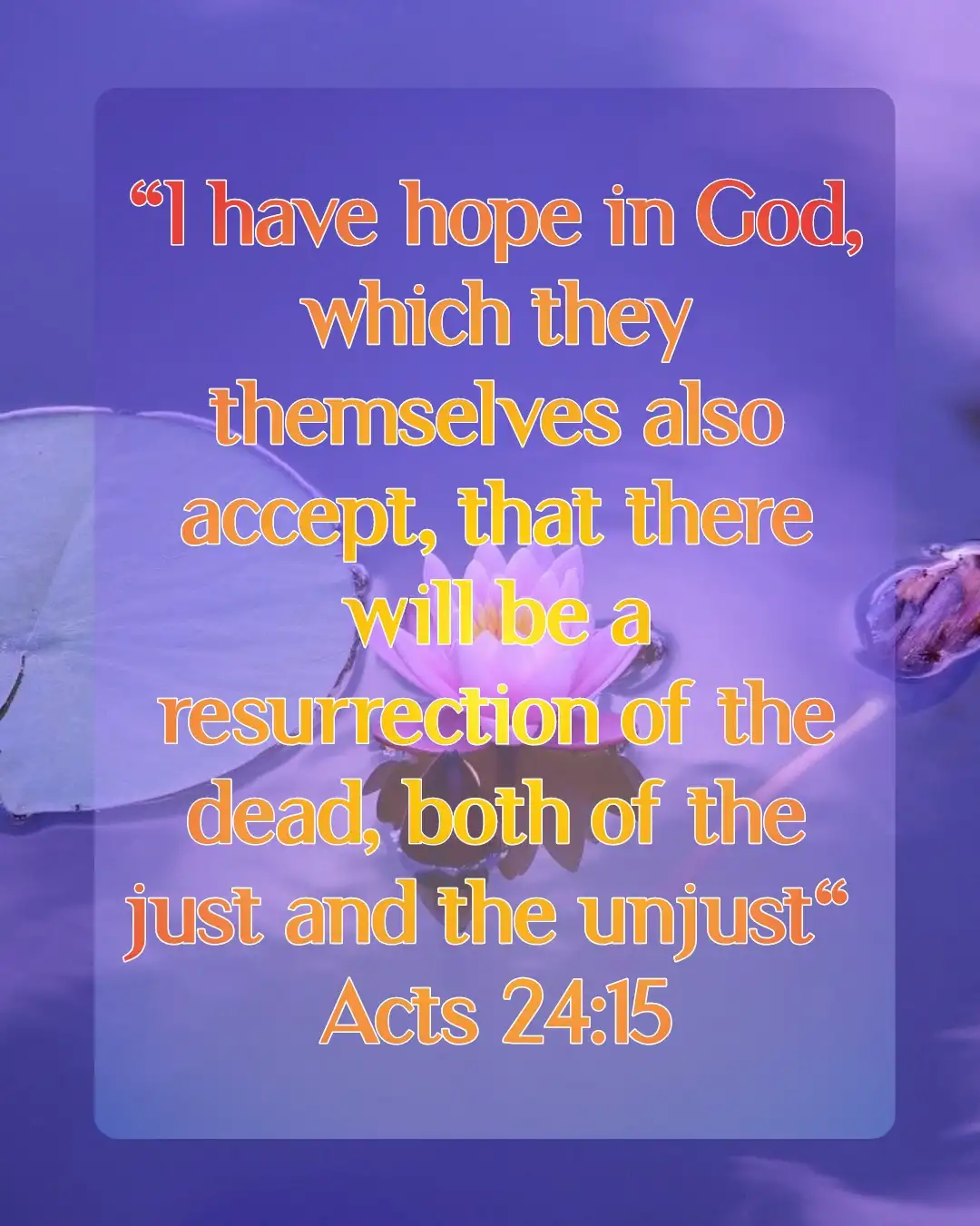 Acts 24:15(KJV)"And have hope toward God, which they themselves also allow, that there shall be a resurrection of the dead, both of the just and unjust"
Explanation:- We must remember that we all will be resurrected from our death at the second coming of Jesus. Both righteous and unrighteous will stand before the judgment seat of God so we must take care of the works that we are doing.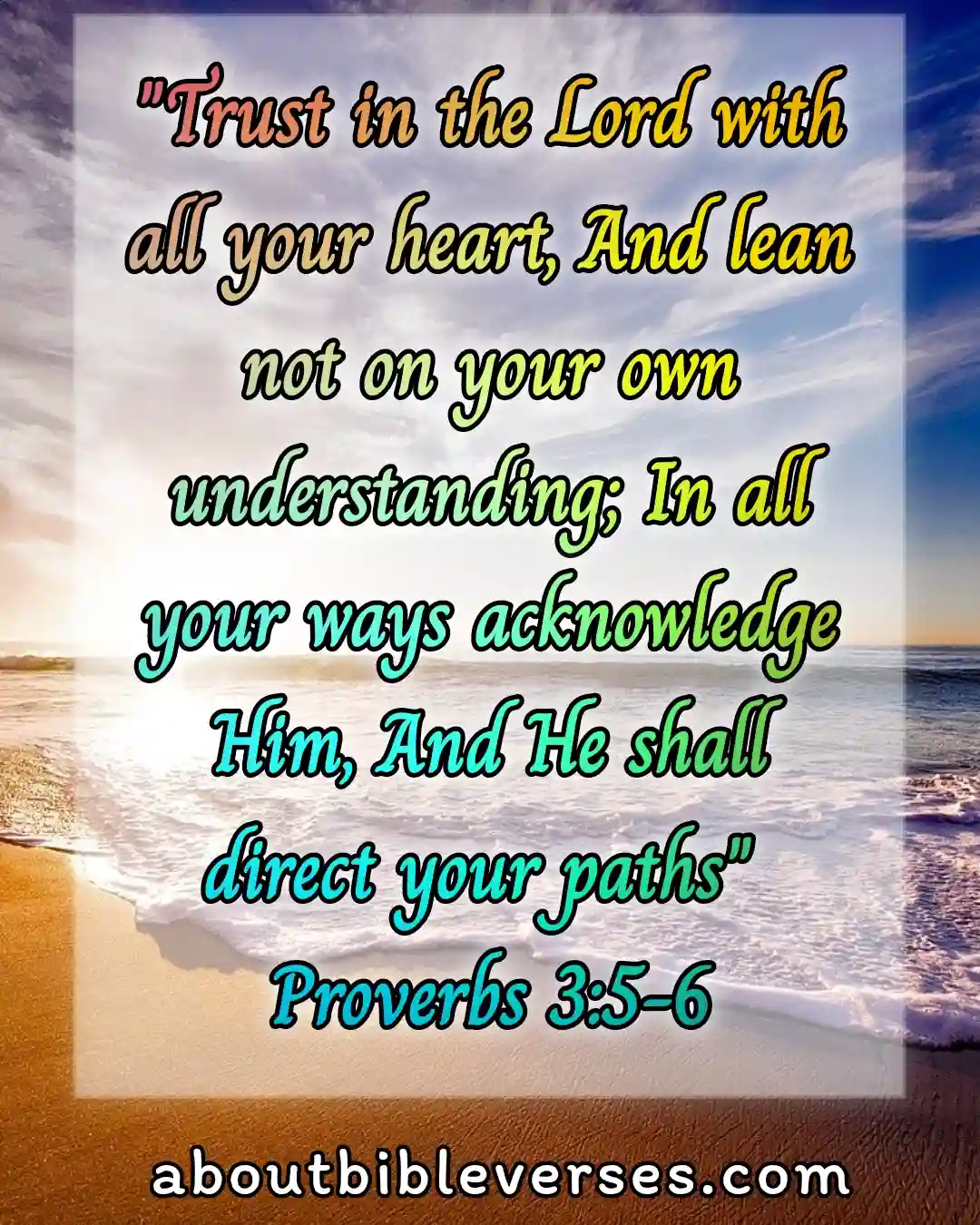 Proverbs 3:5(KJV)"Trust in the Lord with all thine heart; and lean not unto thine own understanding"
Explanation:- Man should not rely on his own understanding because his ways are not God's ways. When a man depends on God he gets the wisdom from God which helps him to walk in the path of righteousness and ultimately he reaches the Kingdom which God wants to give us.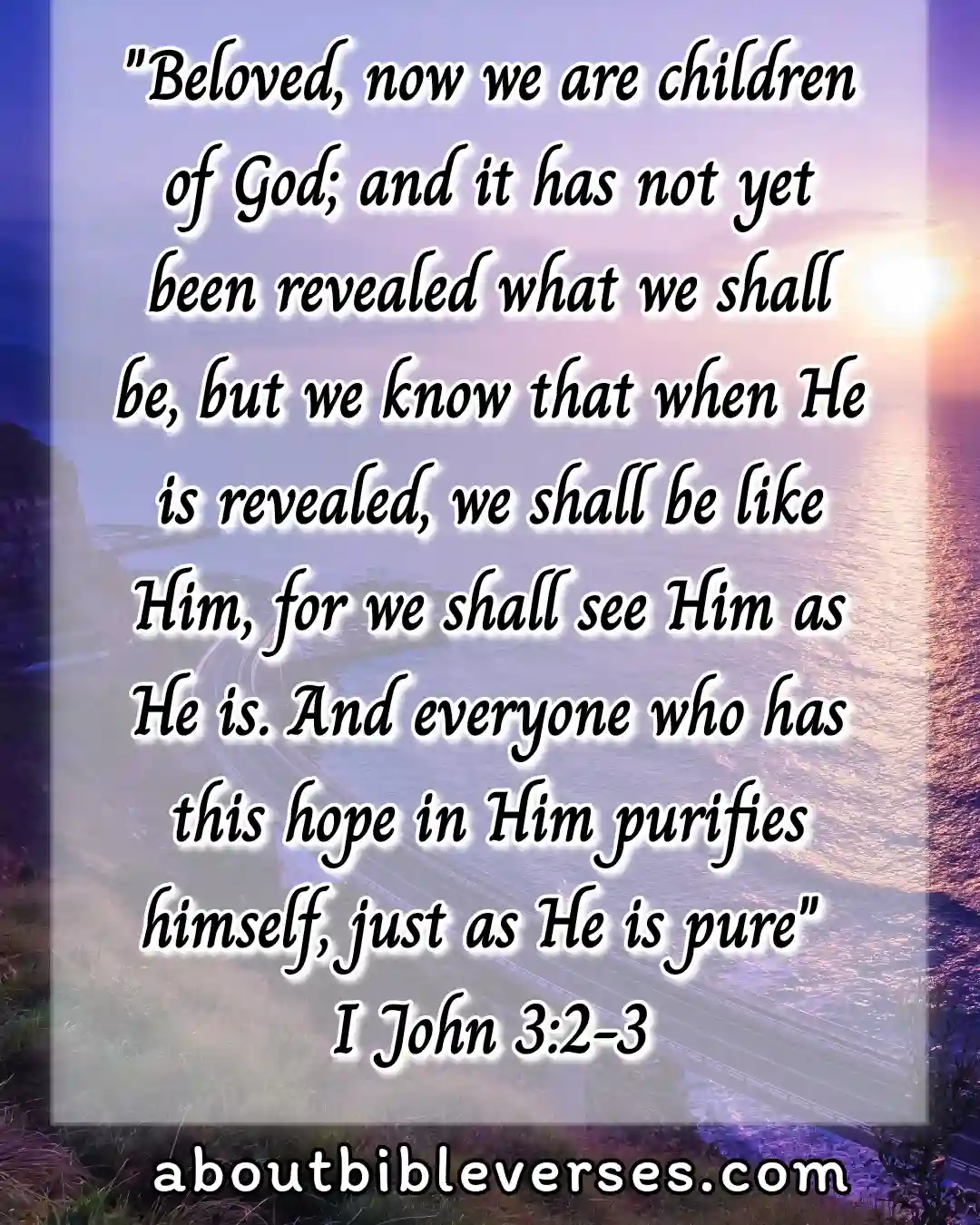 1 John 3:2-3(KJV)"Beloved, now are we the sons of God, and it doth not yet appear what we shall be: but we know that, when he shall appear, we shall be like him; for we shall see him as he is. And every man that hath this hope in him purifieth himself, even as he is pure"
Explanation:- In Jesus Christ the gentiles have the hope of salvation which enables us to live with God in heaven forever. If we miss this golden opportunity then we have to pay its cost in hell.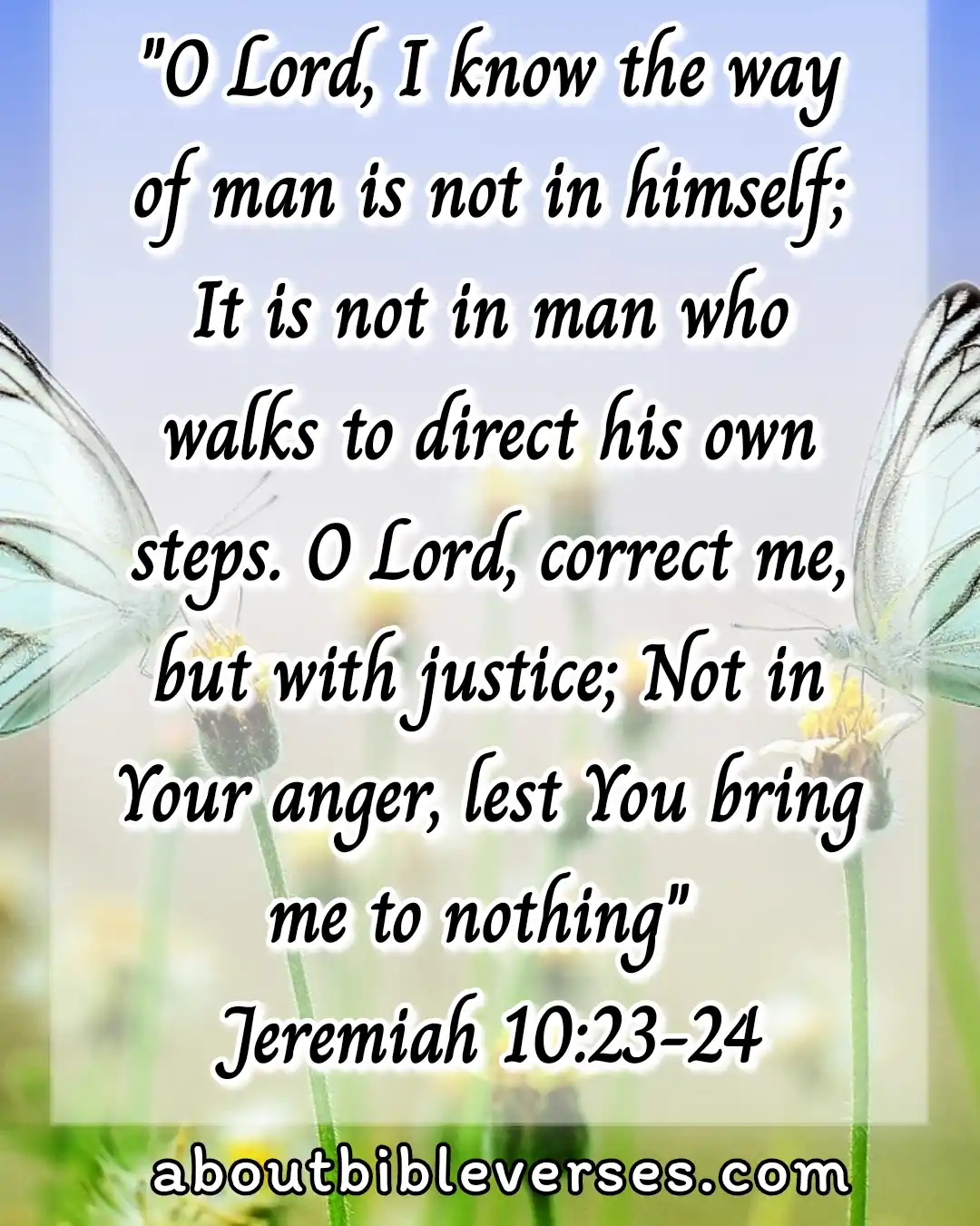 Jeremiah 10:23-24(KJV)"O Lord, I know that the way of man is not in himself: it is not in man that walketh to direct his steps. O Lord, correct me, but with judgment; not in thine anger, lest thou bring me to nothing"
Explanation:- Every man should seek God's direction in his life otherwise he will face God's wrath. We need God's grace in our lives to prosper in every way.