The Lord gives wisdom to his children whom he loves most. Those who abide in God's wisdom will get life and honor. The scripture says that wisdom is much more valuable than gold or any other precious stone(Proverbs 3:13-18).
The wisdom of the Lord will give long life to the children of God who receive the wisdom in their lives. A child of God who gets the wisdom will keep peace with his surroundings and the foolish one will quarrel with everyone(Proverbs 17:27-28).
Solomon was the king of Israel and the Lord gave him wisdom by which he ruled the nation. Many kings and queens used to visit him to see his wisdom. In his time he was a nobleman as he obtained wisdom from the Lord.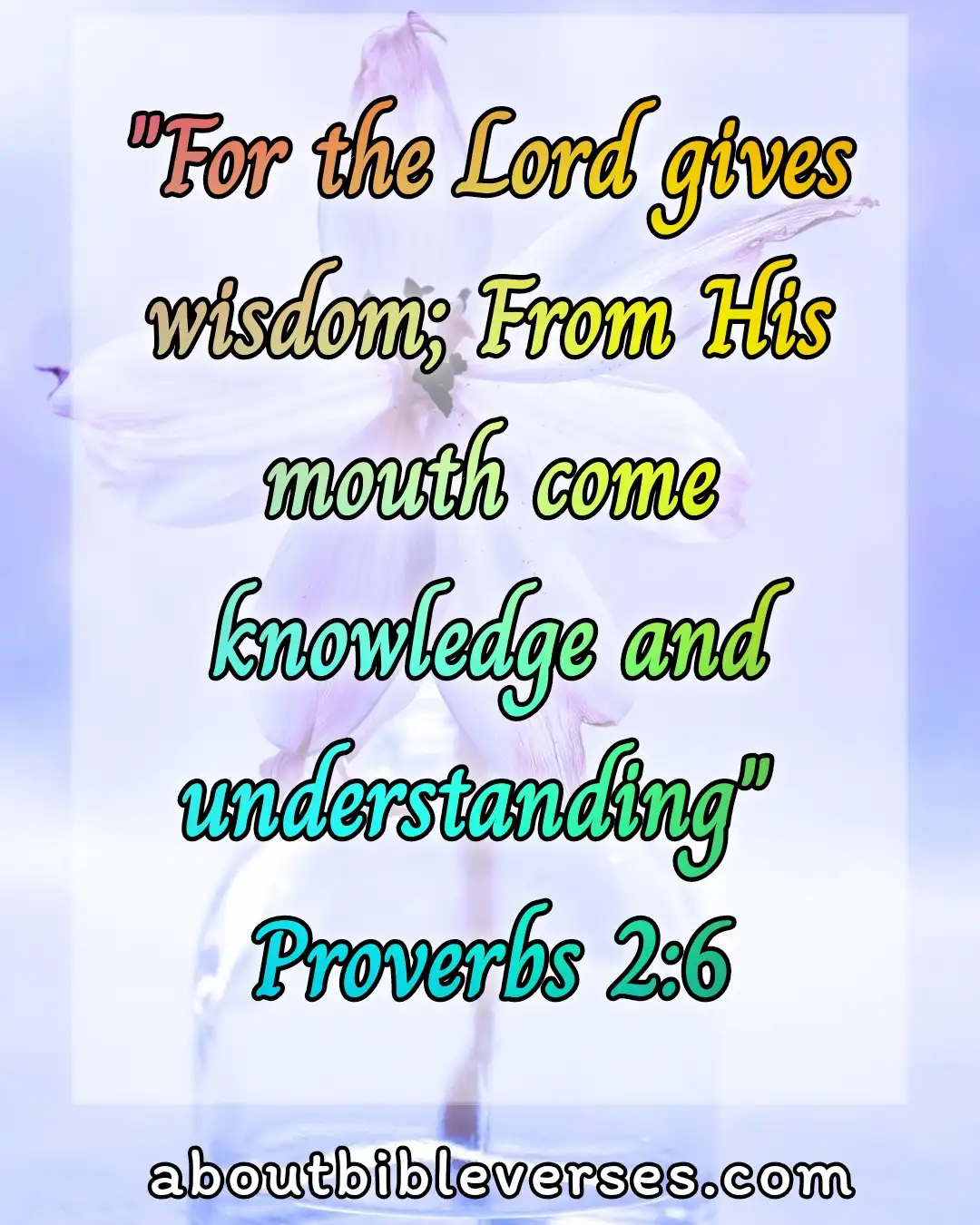 Proverbs 2:6(KJV)"For the Lord giveth wisdom: out of his mouth cometh knowledge and understanding"
Explanation:- The Lord himself provides wisdom to us. From his mouth, all the wisdom and knowledge come out which construct us for our spirituality.
Jesus also taught us to build our lives on his teachings so that can overcome all types of troubles in our lives.
Psalm 111:10(KJV)"The fear of the Lord is the beginning of wisdom: a good understanding have all they that do his commandments: his praise endureth forever"
Explanation:- we will get wisdom only when we will fear the Lord as the scripture says so. The Lord will reveal heavenly wisdom if we fear him and follow him. In our Christian lives, we have to fear the Lord as he is our creator so we need to honor him.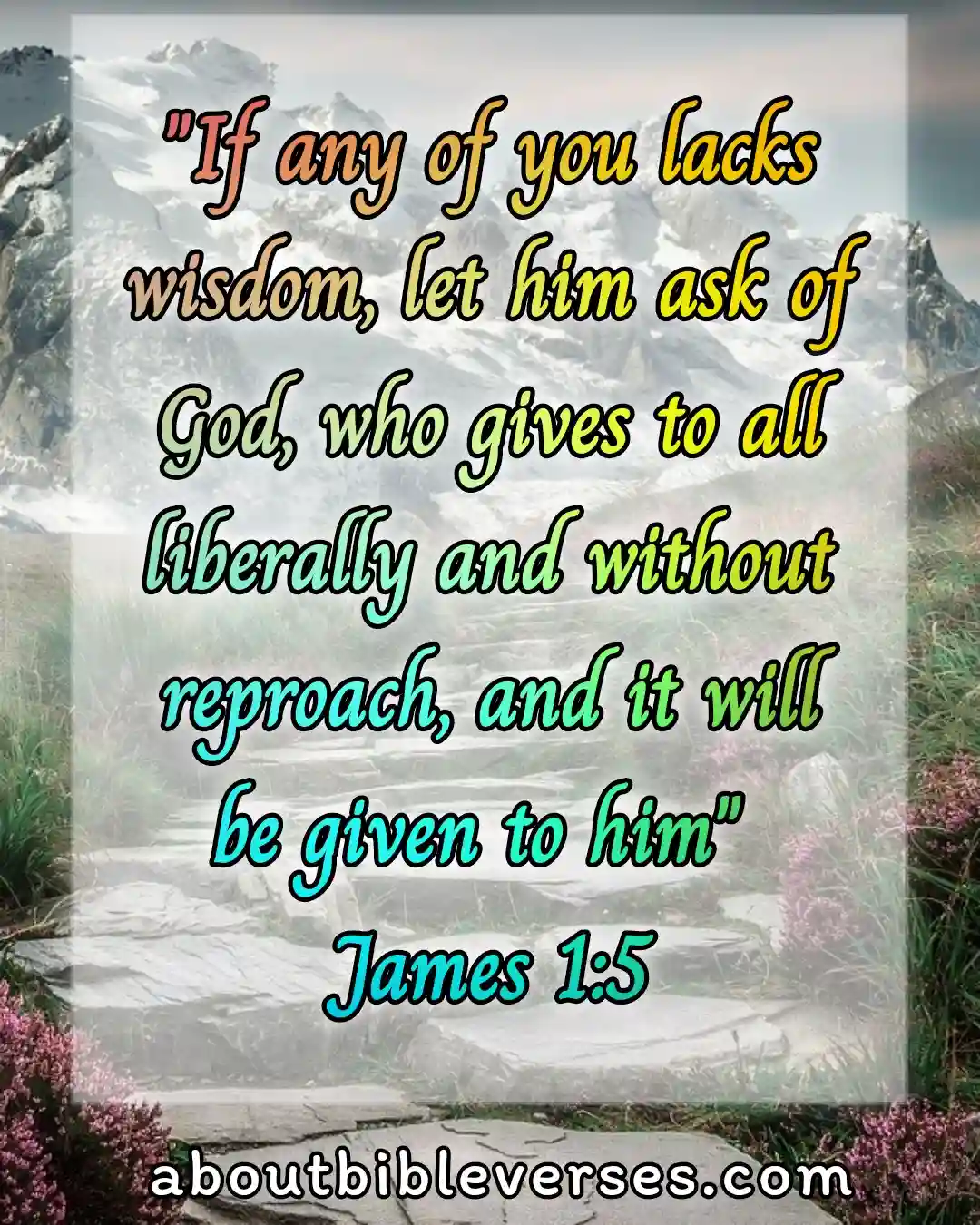 James 1:5(KJV)"If any of you lack wisdom, let him ask of God, that giveth to all men liberally, and upbraideth not; and it shall be given him"
Explanation:- We are living in a sinful world so we need to obtain wisdom from the Lord. The Bible says that if we ask for wisdom from the Lord then we will definitely receive it because the Lord gives wisdom from him.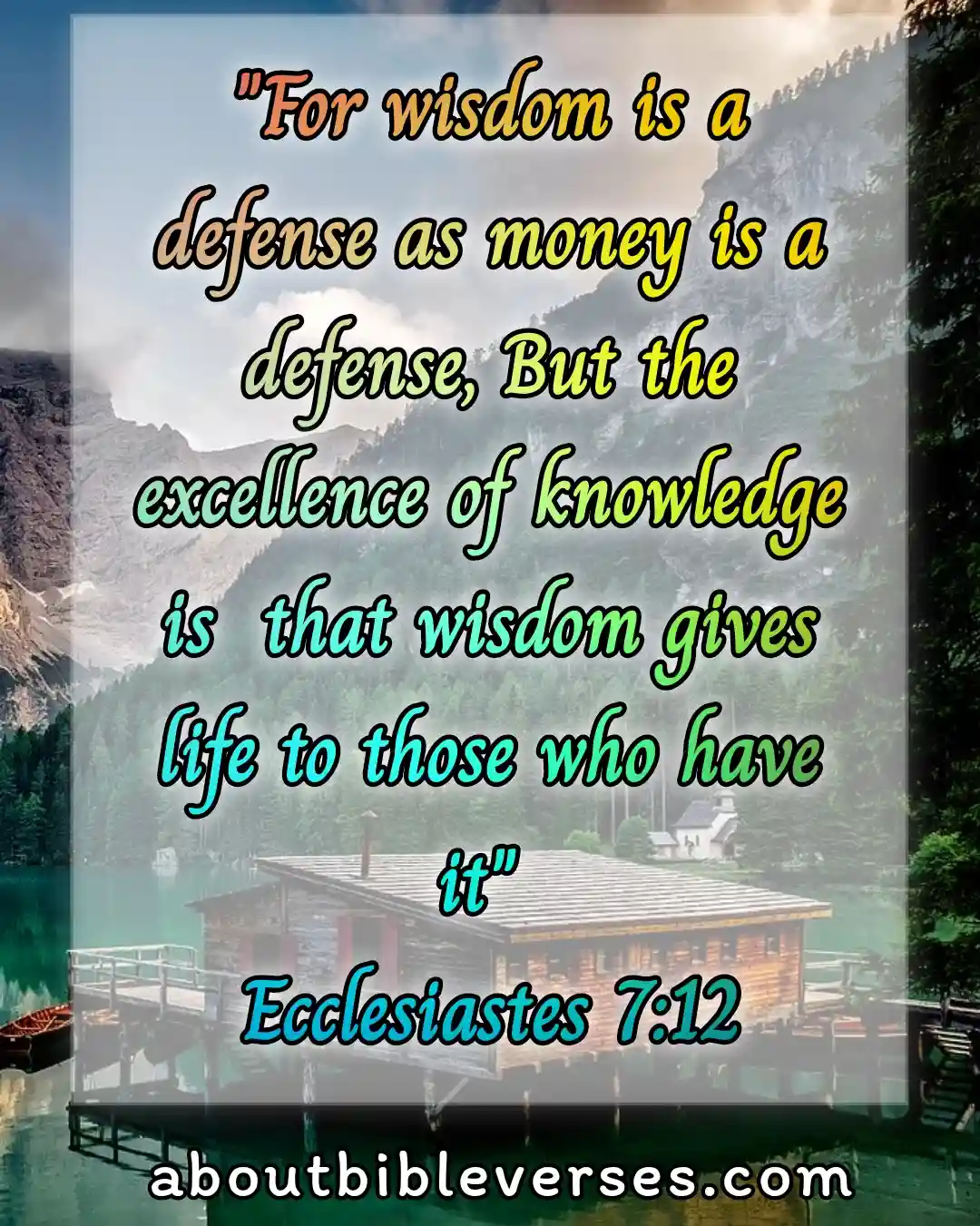 Ecclesiastes 7:12(KJV)"For wisdom is a defence, and money is a defence: but the excellency of knowledge is, that wisdom giveth life to them that have it"
Explanation:- In this world, we need money to fulfill our dreams into reality. It is obvious that money is needed but at the same time, we must need the word of God which will appear to us as a treasure in times of difficulties and hardships. We may finish up all our money and wealth but if we have the wisdom from above then we can regain them.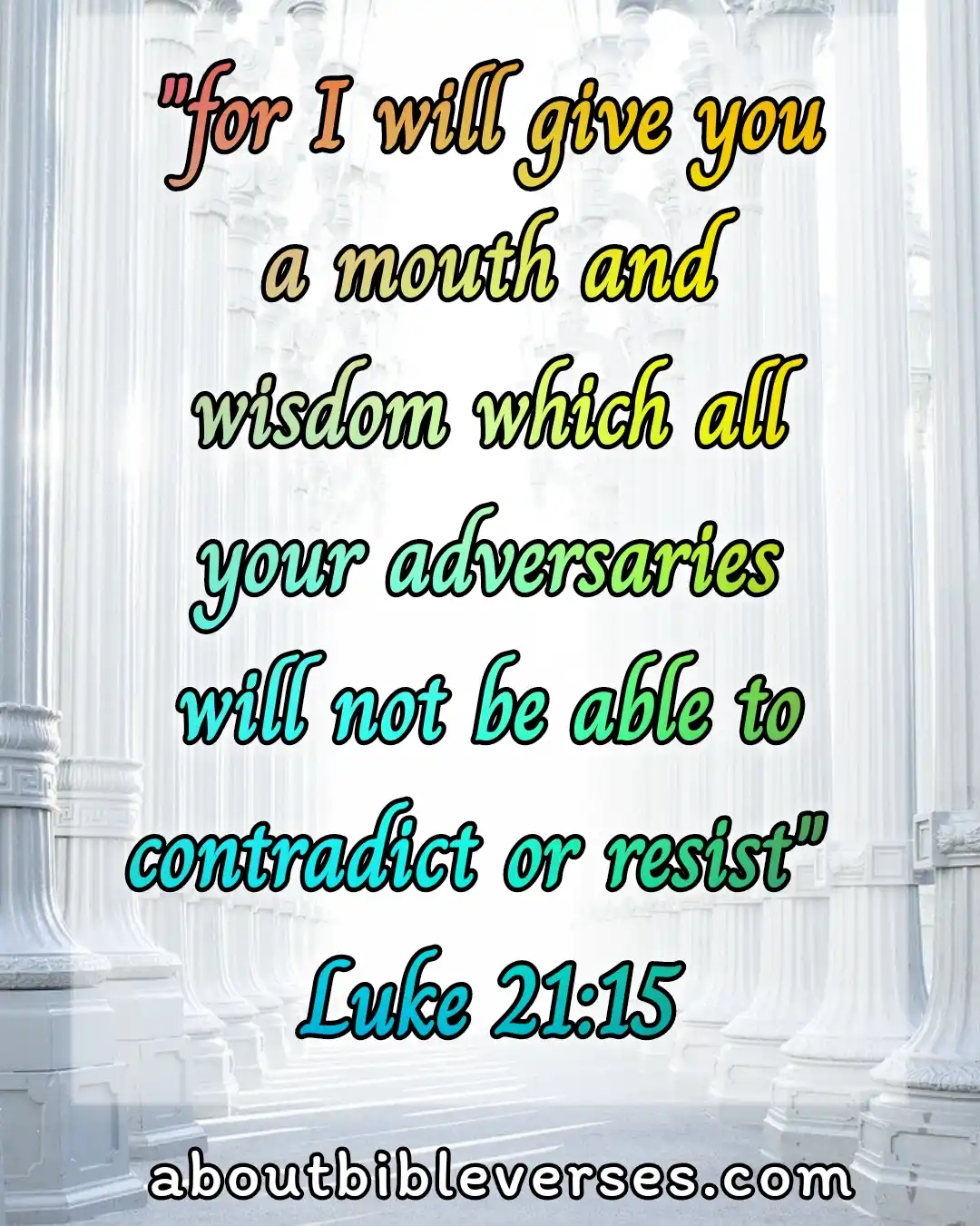 Luke 21:15(KJV)" For I will give you a mouth and wisdom, which all your adversaries shall not be able to gainsay nor resist"
Explanation:- Jesus says that he will give us wisdom by which we can overcome the world. Jesus also says that if we obey his words then we will appear like a wise man who built the house on stony ground. We must obey the teachings of Jesus so that we can get a righteous life from the Lord by which we will be able to enter his Kingdom.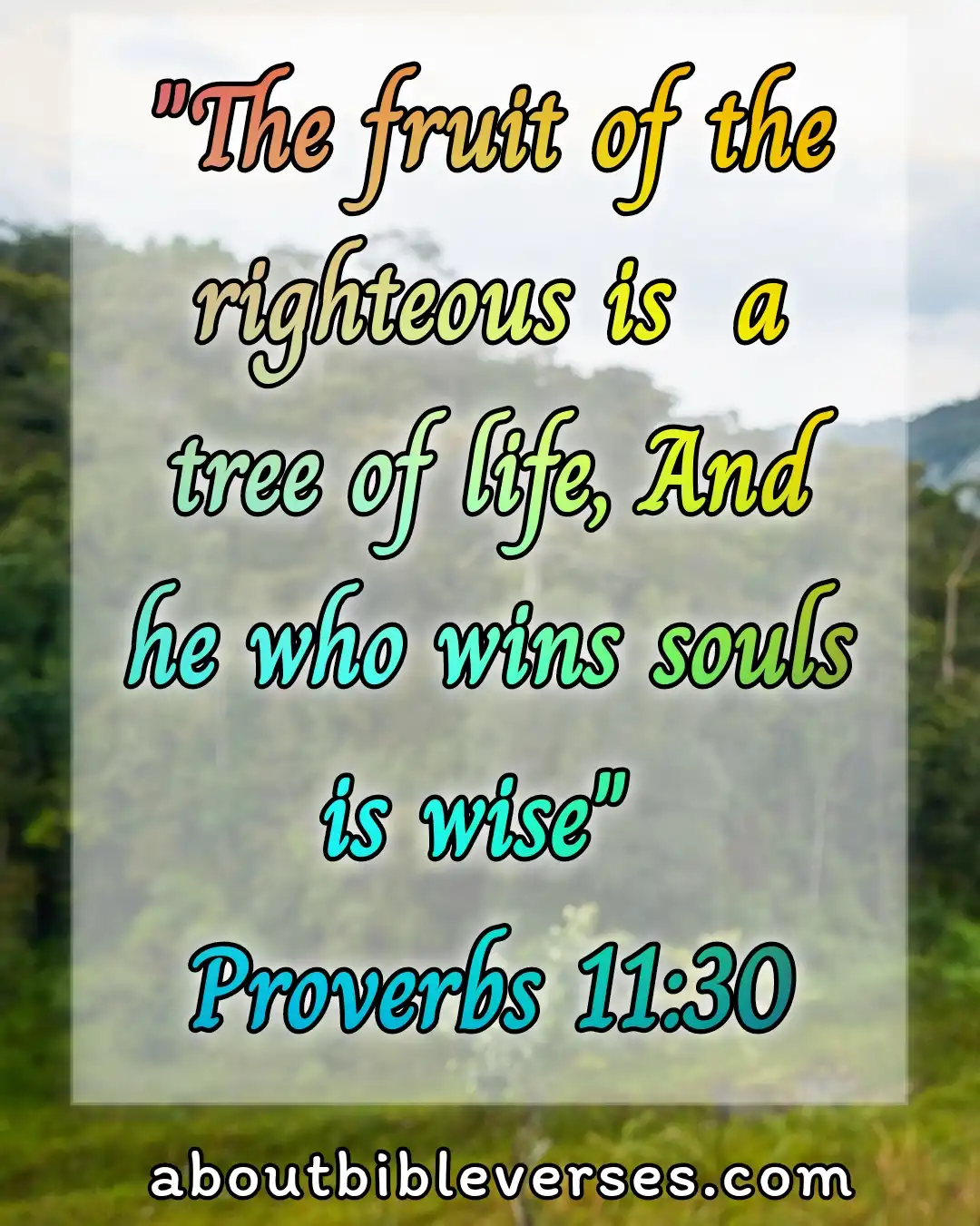 Proverbs 11:30(KJV)"The fruit of the righteous is a tree of life; and he that winneth souls is wise"
Explanation:- We are in this world to glorify God with our lives so we must leave righteously in the eyes of the Lord and in the eyes of the people. By looking at us people will also get to know about our God and they will turn their life from sin and they will find the grace of Lord Jesus Christ. A man will be considered wise only when he will live according to the teachings of God.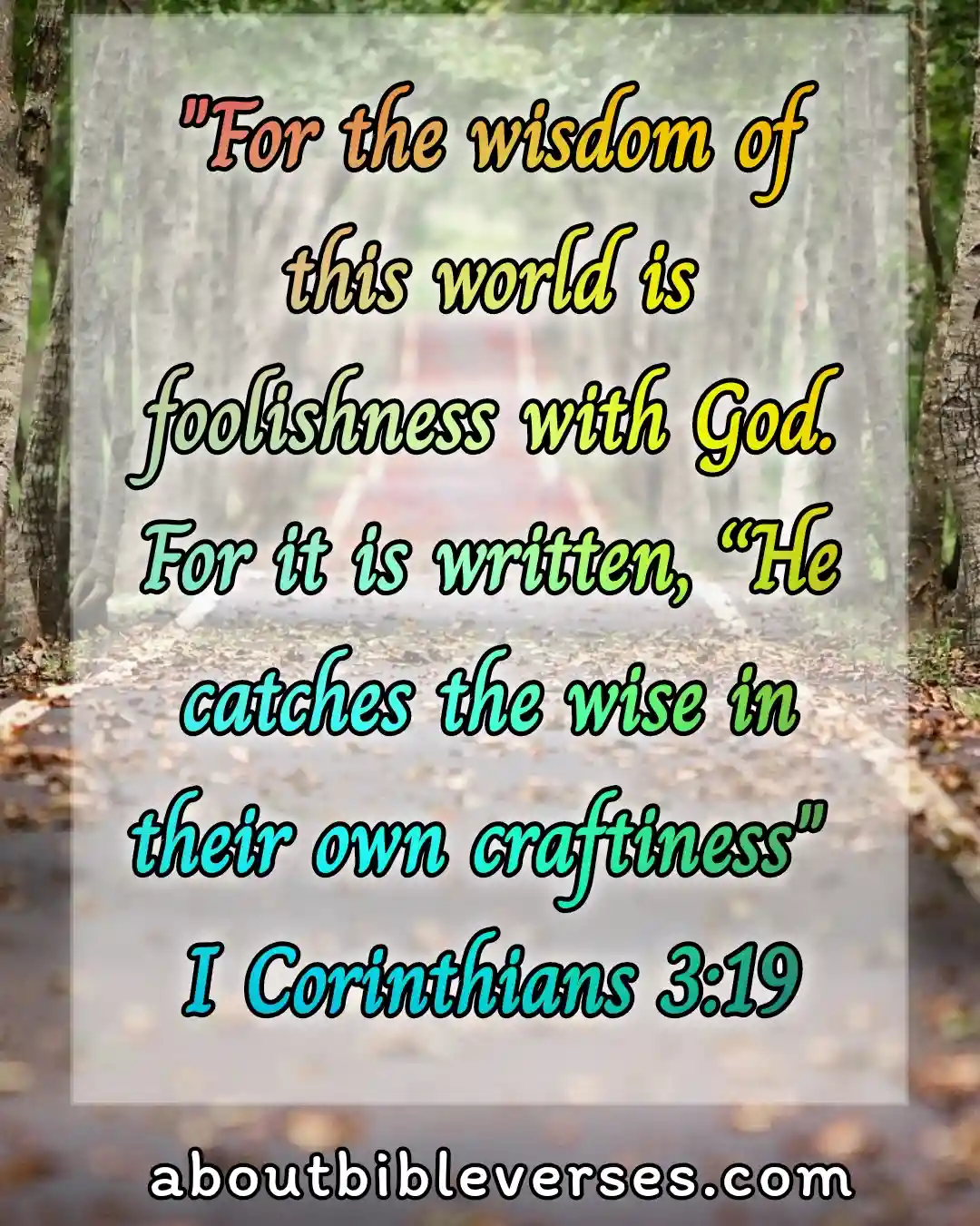 1 Corinthians 3:19(KJV)"For the wisdom of this world is foolishness with God. For it is written, He taketh the wise in their own craftiness"
Explanation:- People in this world are very cunning and they view themselves as wise people in the world but actually they are foolish in the eyes of the Lord. God reveals himself before the man who surrenders his life and he finds grace and he will also receive the blessings from him.
Colossians 4:5-6(KJV)"Walk in wisdom toward them that are without, redeeming the time. Let your speech be always with grace, seasoned with salt, that ye may know how ye ought to answer every man"
Explanation:- The scripture reminds us to be wise by meditating on the word of God. We must walk according to the instructions of the Lord which we have received from the Lord and we must apply them in our day-to-day life so that people in the world will also know who we are. We must have a holy and humble life by which people in this world will be attracted to the Lord.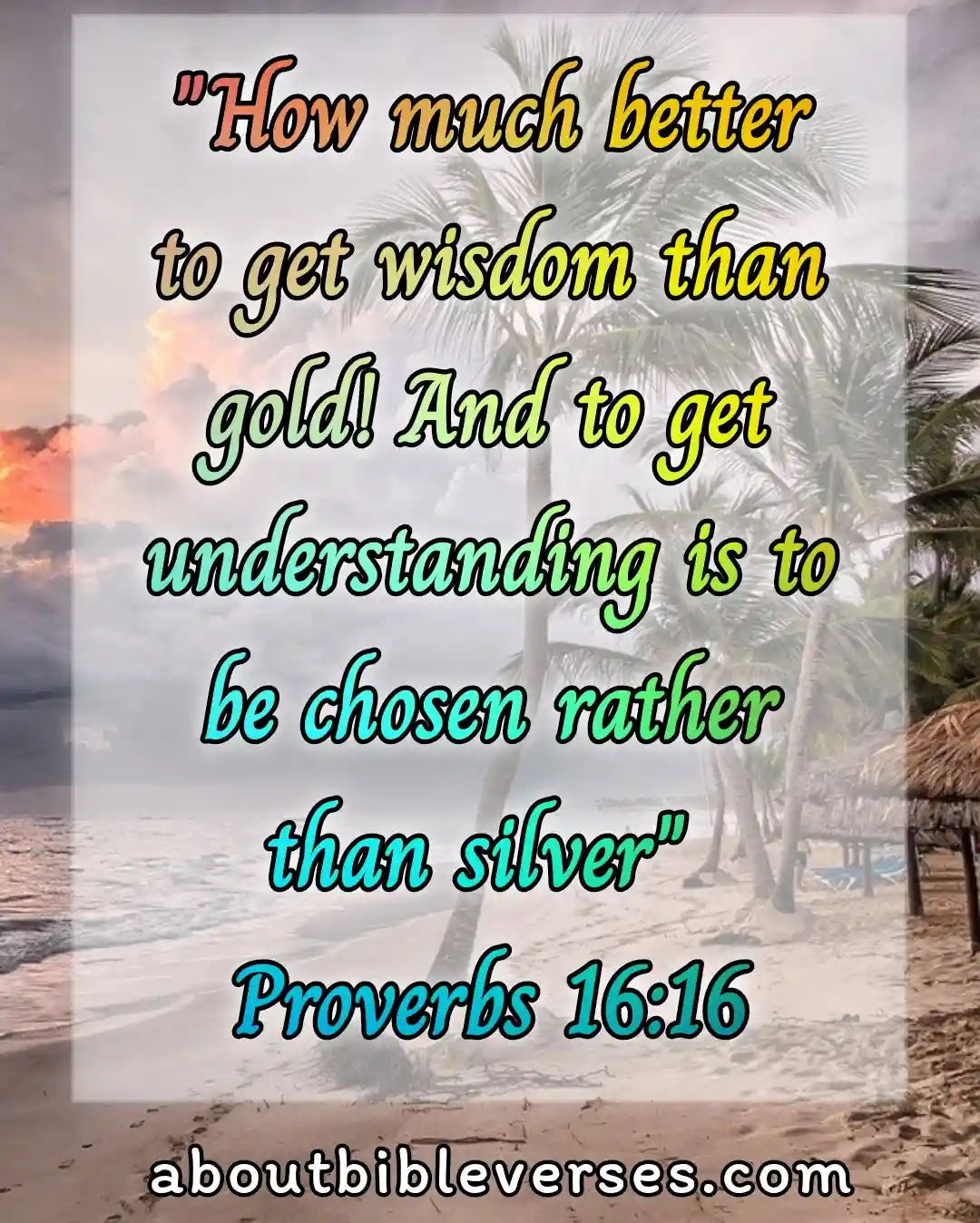 Proverbs 16:16(KJV)"How much better is it to get wisdom than gold! and to get understanding rather to be chosen than silver"
Explanation:- The word of God is much better than gold or silver. Nothing can be compared with it as it gives us life by which we can also become righteous. The importance of God's word is amazing and we cannot buy wisdom from the world. The wisdom that comes from heaven changes our hearts and gives us instructions to fulfill the desire of God on this earth.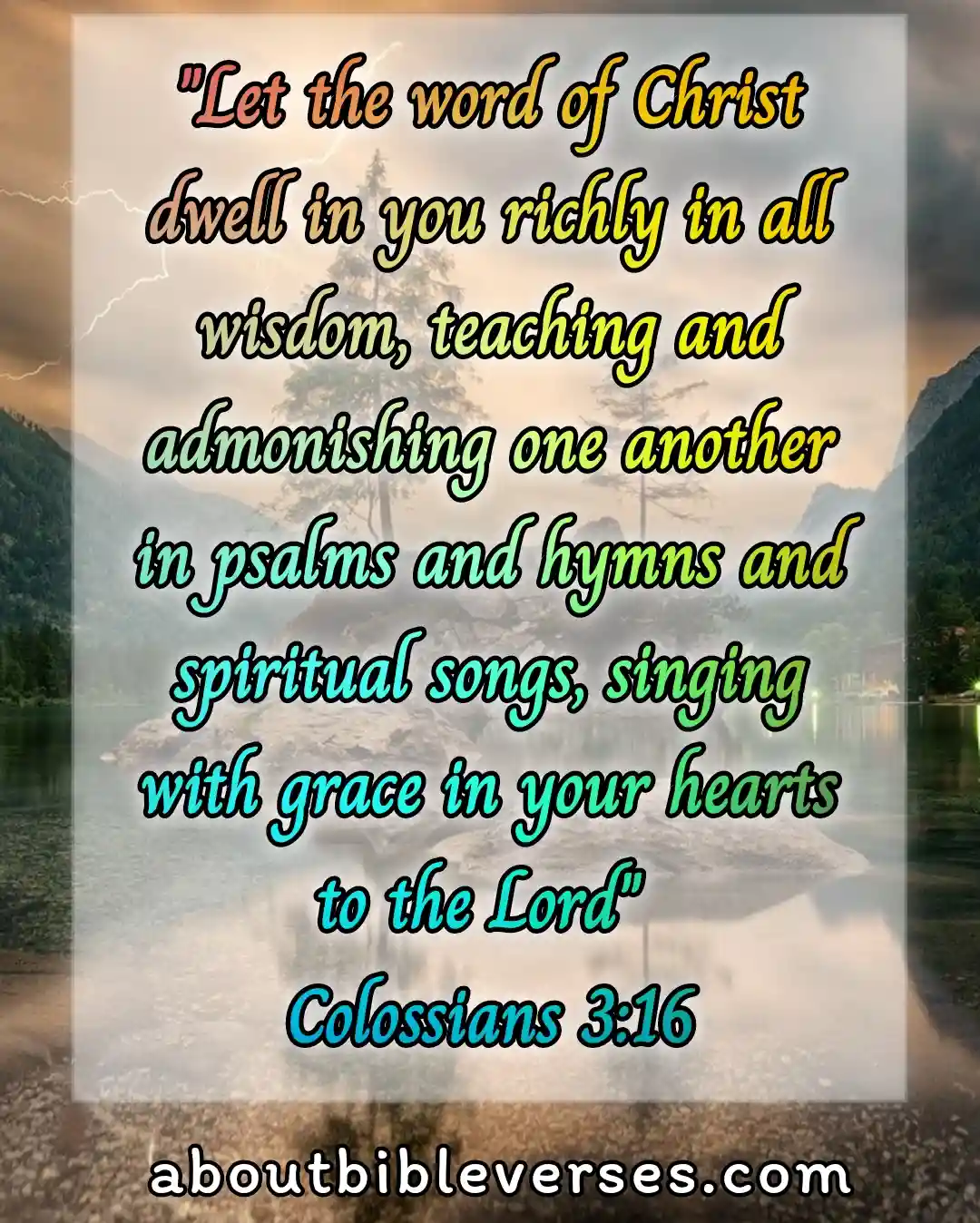 Colossians 3:16(KJV)"Let the word of Christ dwell in you richly in all wisdom; teaching and admonishing one another in psalms and hymns and spiritual songs, singing with grace in your hearts to the Lord"
Explanation:- we must be enriched with the word of Christ and we should receive each wisdom by which we will be children of God. We should not be busy with worldly activities all the time instead of that we must pay attention to the wisdom of God so that we can find the real-life which has God provided us. We should praise God because he died on the cross for our sake to give us salvation.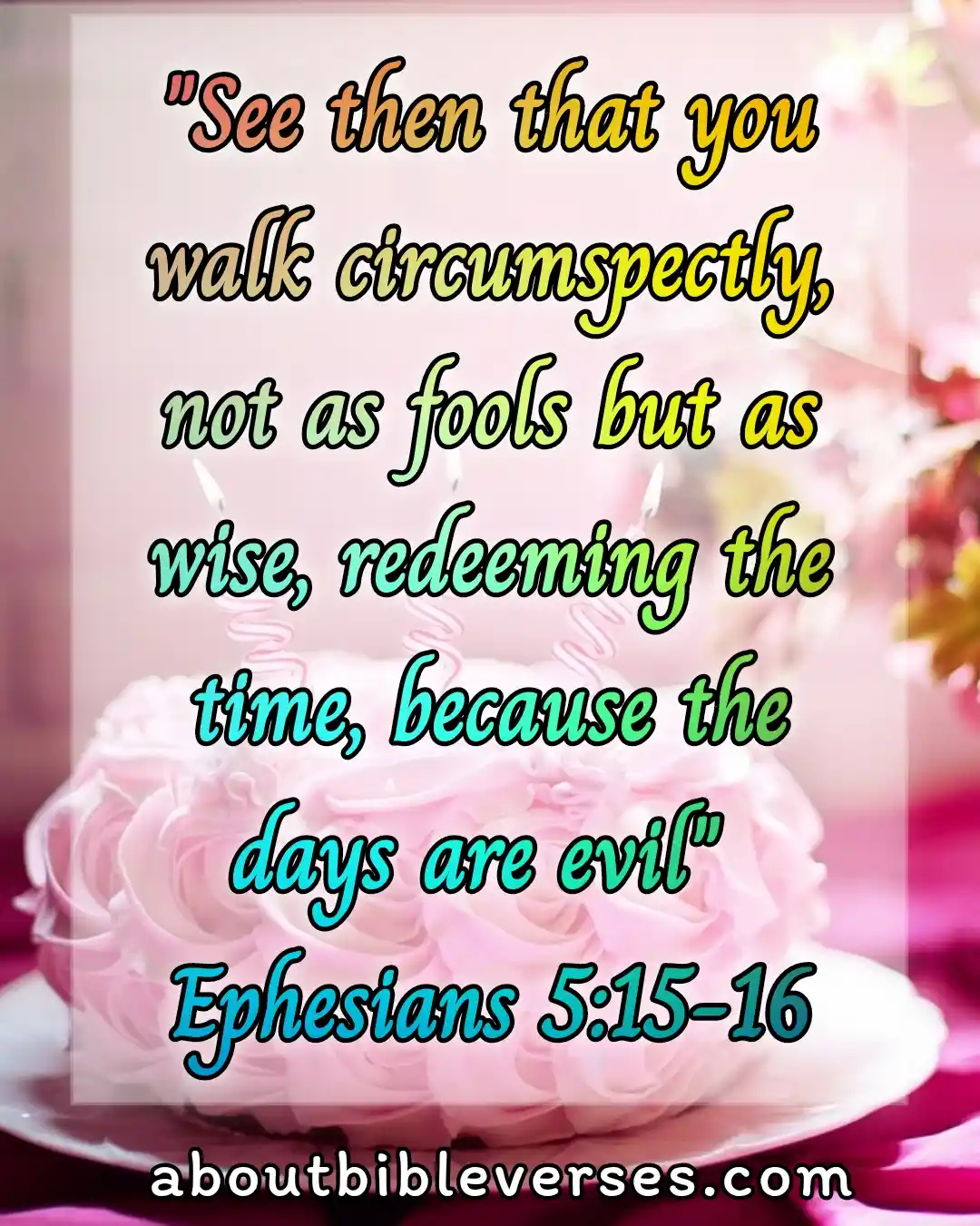 Ephesians 5:15-16(KJV)"See then that ye walk circumspectly, not as fools, but as wise, Redeeming the time, because the days are evil"
Explanation:- The children of God must be wise as they are living in this simple world where Satan is always trying to pull them down. Even Jesus also was tempted so we are the mere human being we will also be tempted but we must put the word of God in our hearts so that we will be delivered from such temptations. we have to walk wisely in this world to deliver ourselves from the hands of Satan to God's hand.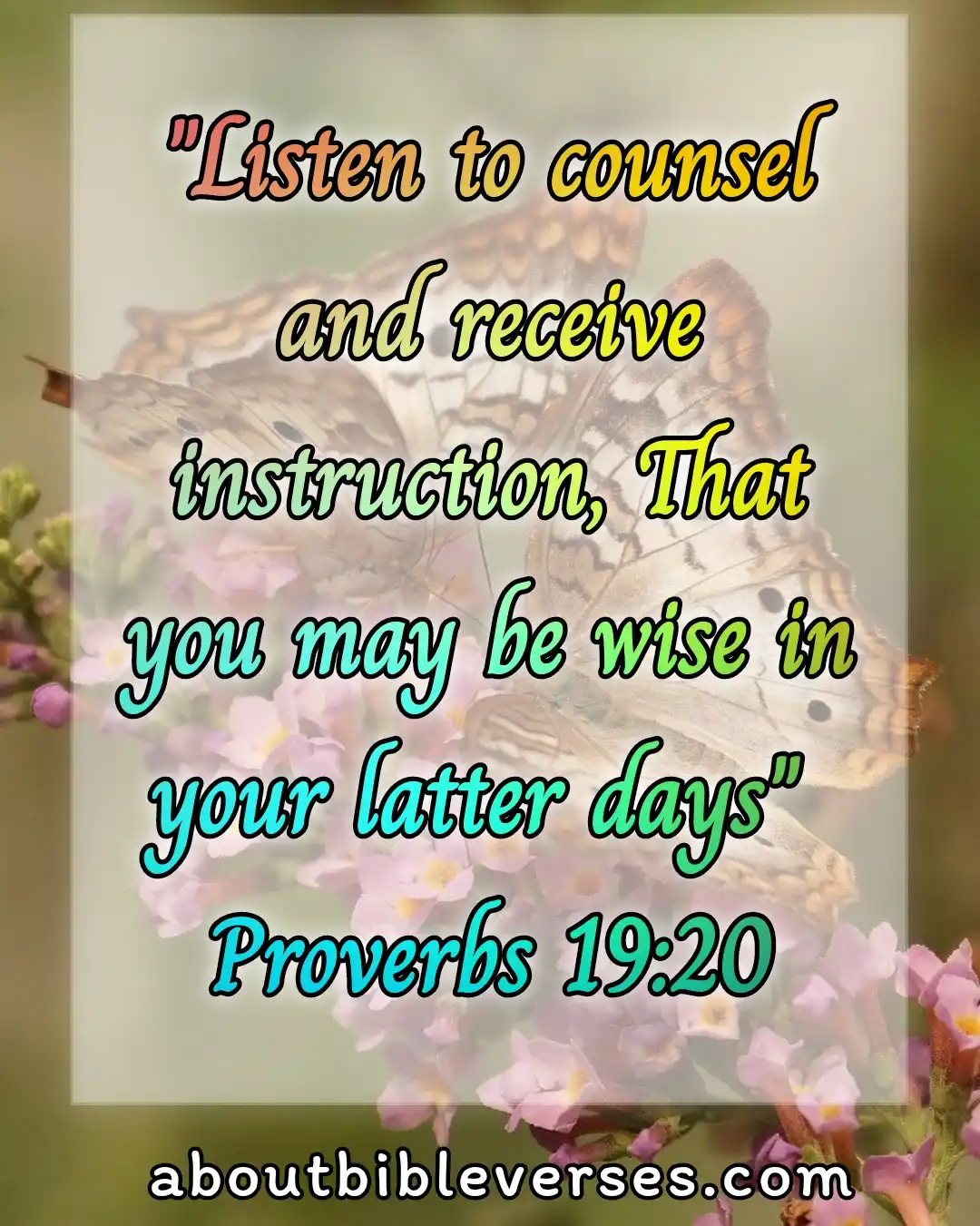 Proverbs 19:20(KJV)"Hear counsel, and receive instruction, that thou mayest be wise in thy latter end"
Explanation:- The Lord wants us to listen to His instructions and counsels so that we may work wisely and we can become different in the eyes of the Lord. When we separate ourselves from the wisdom of the Lord we become unique and righteous before the Lord. Until we adopt the wisdom which the Lord has given to us we will remain the same with the children of this world. But when we will receive the wisdom and instructions then we will have the mind to think everything differently.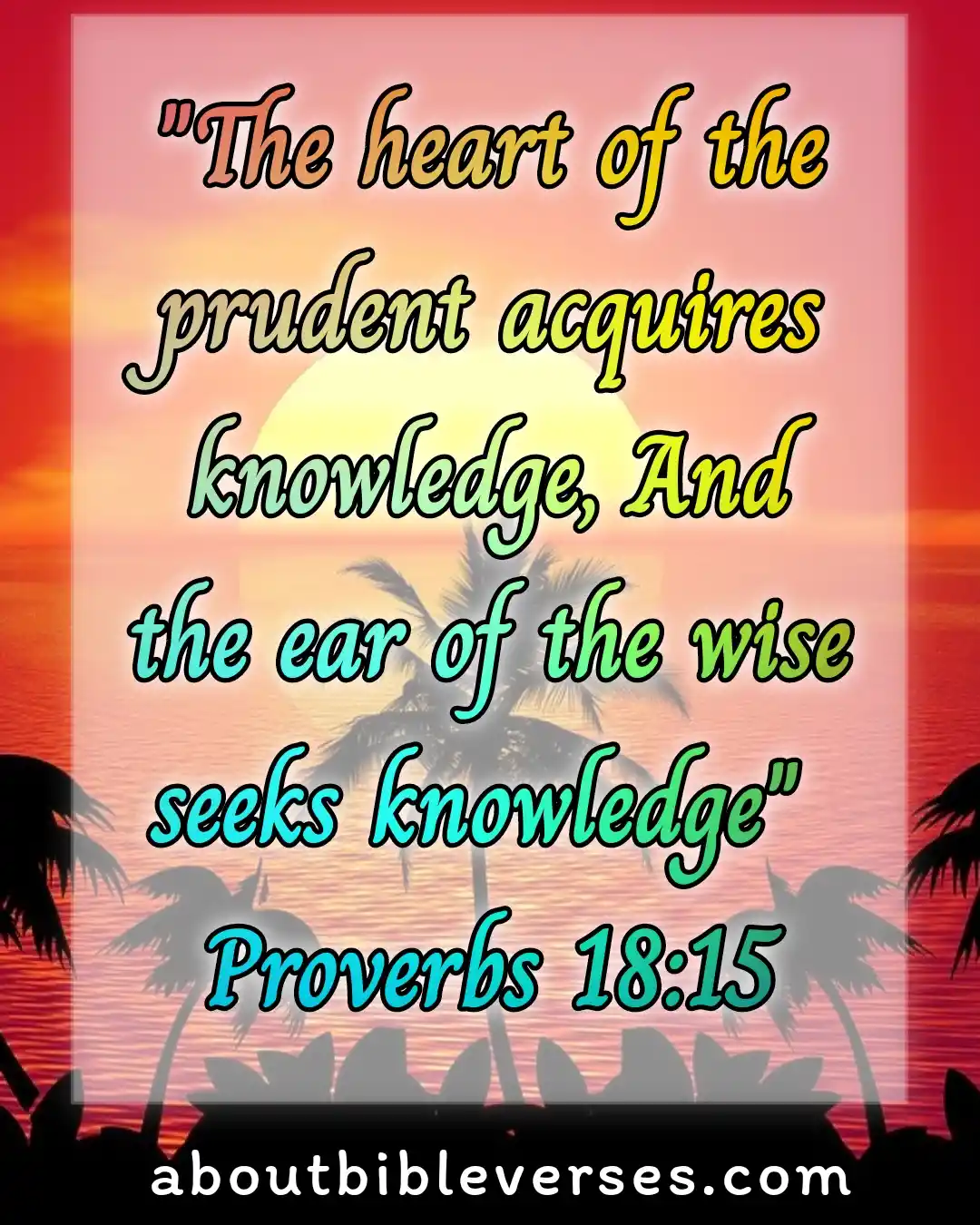 Proverbs 18:15(KJV)"The heart of the prudent getteth knowledge; and the ear of the wise seeketh knowledge"
Explanation:- A wise man will always run after wisdom and he will be satisfied with it and on the other hand, the one who is foolish will always run after the foolishness in this world. The Bible encourages its readers to become smart and wiser so that they can differentiate what is good and what is evil and by following this they will win the heart of the Lord. King Solomon was a wise king in the history of Israel ever. He led the children of Israel because he received wisdom from the Lord.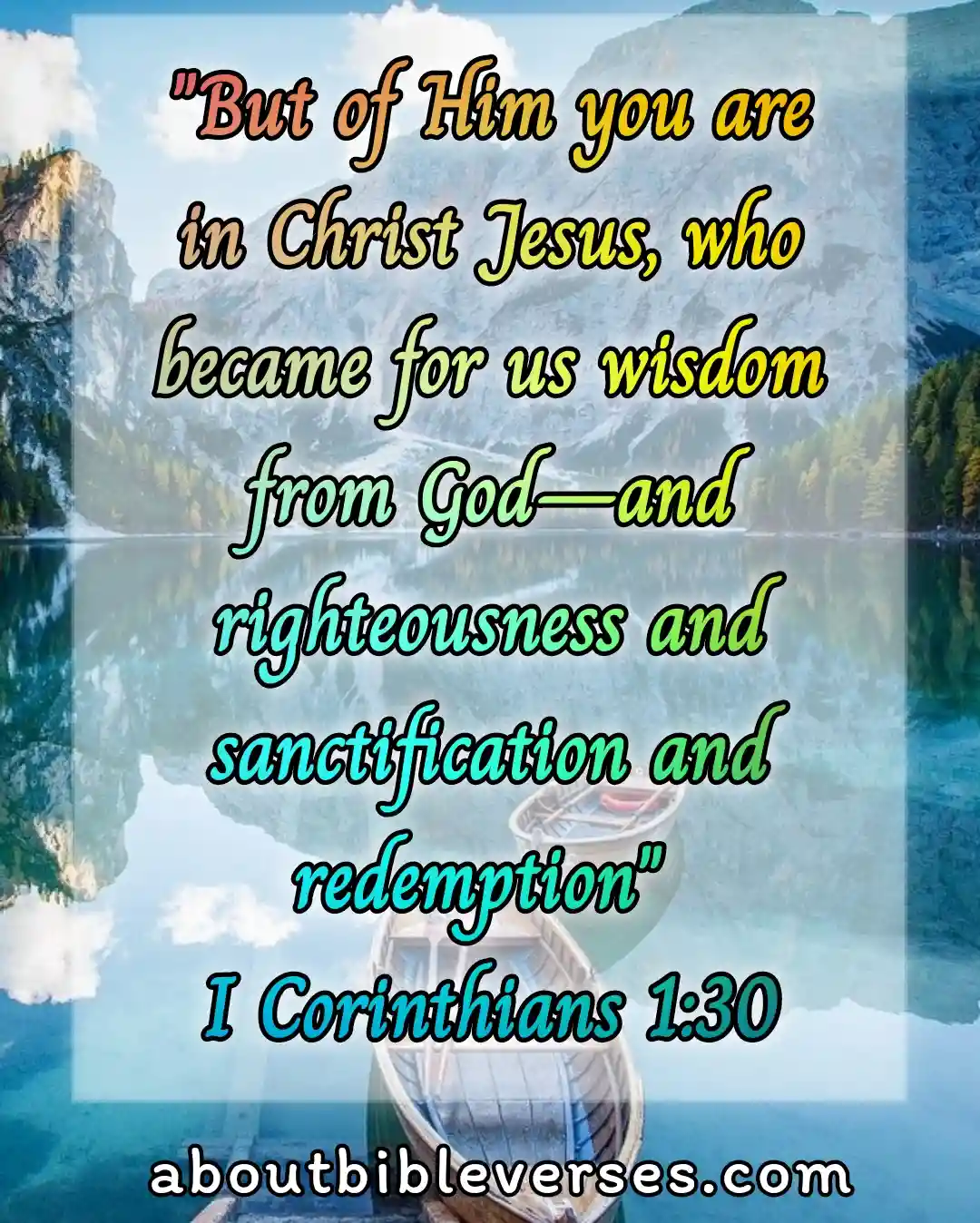 1 Corinthians 1:30(KJV)"But of him are ye in Christ Jesus, who of God is made unto us wisdom, and righteousness, and sanctification, and redemption"
Explanation:- In Jesus we have the full wisdom where we can know who God is and we can live a righteous life by which we can dedicate ourselves in the hands of the Lord. We must know who God is and we should submit ourselves before him so that we can be able to enter his Kingdom where we will live forever.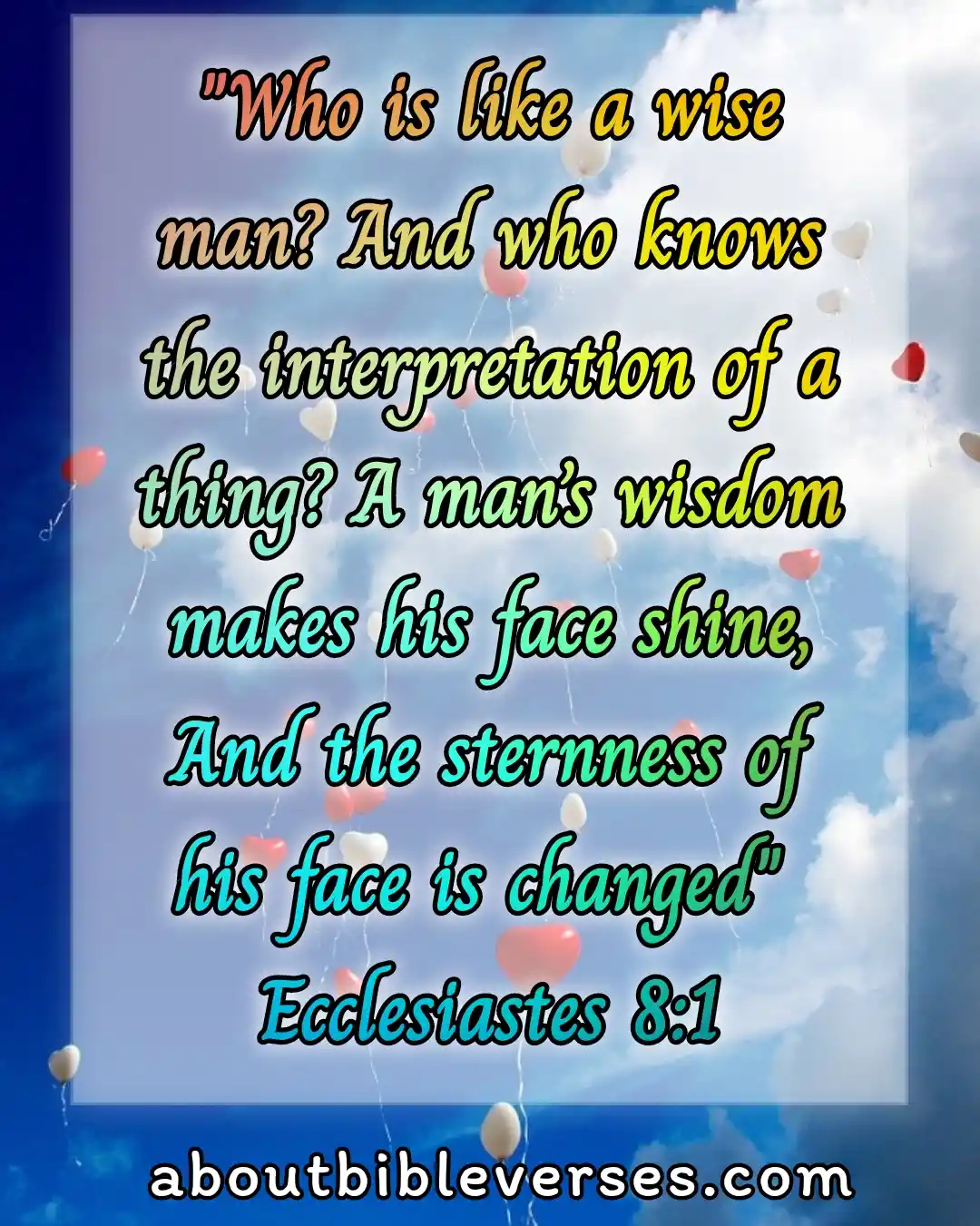 Ecclesiastes 8:1(KJV)"Who is the wise man? And who knoweth the interpretation of a thing? a man's wisdom maketh his face to shine, and the boldness of his face shall be changed"
Explanation:- A man will be brave and he will be courageous only when he will obtain the wisdom from the Lord. the children of God must possess the wisdom by which they will be declared as special before the Lord. The word of God is given for our spiritual development by which we can come closer to the Lord.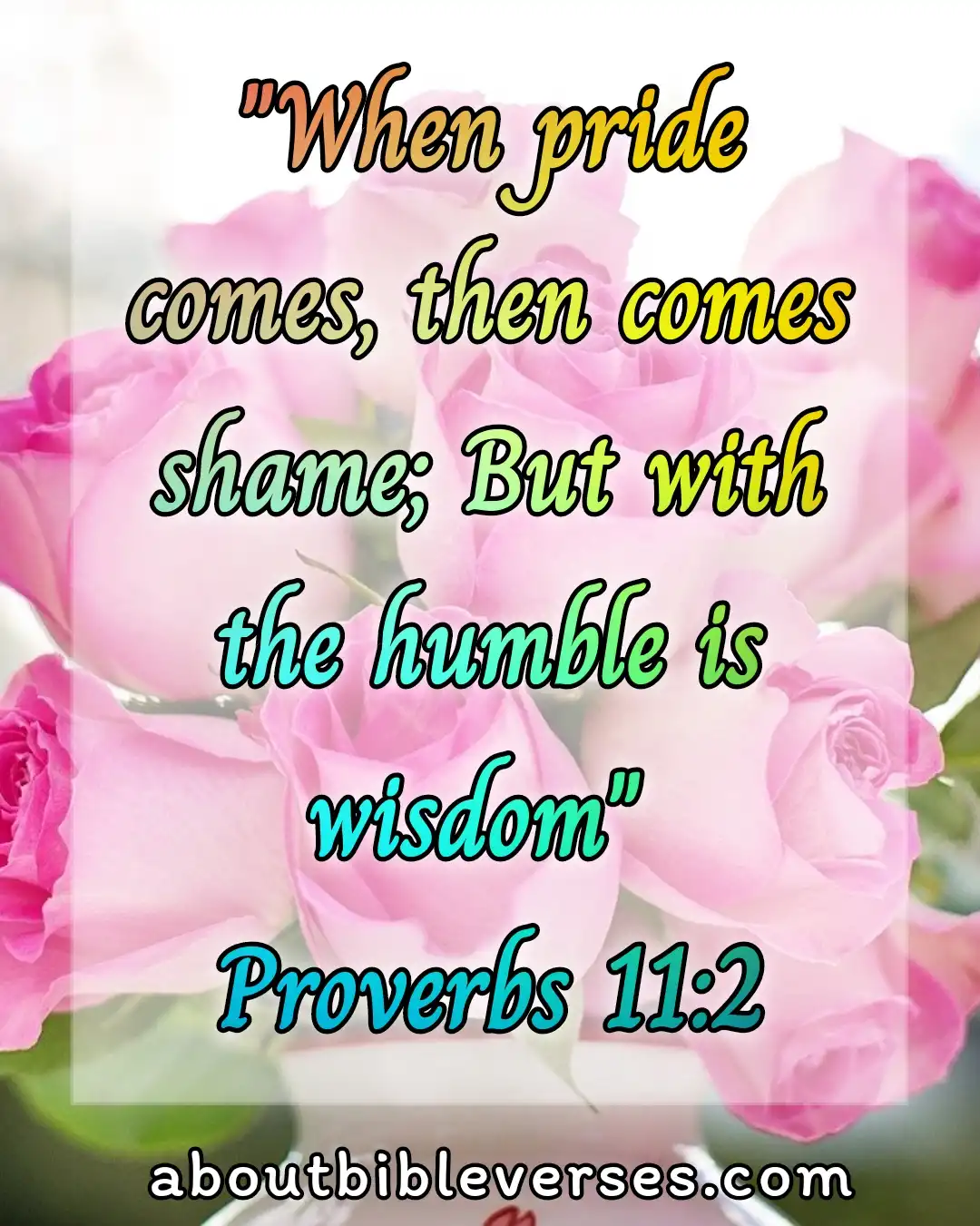 Proverbs 11:2(KJV)"When pride cometh, then cometh shame: but with the lowly is wisdom"
Explanation:- There are so many people in this world who show their pride before others and they do not know that being deprived will also bring shame by which they will be destroyed. But a man of God will be humble and fill his heart with wisdom that the Lord gives to everyone. We must be careful as we are living on this earth where our flesh is always trying to lead us away from God. Before taking any decision we must consult that matter with the Lord so that he can give us wisdom by which we will be able to take the right decision.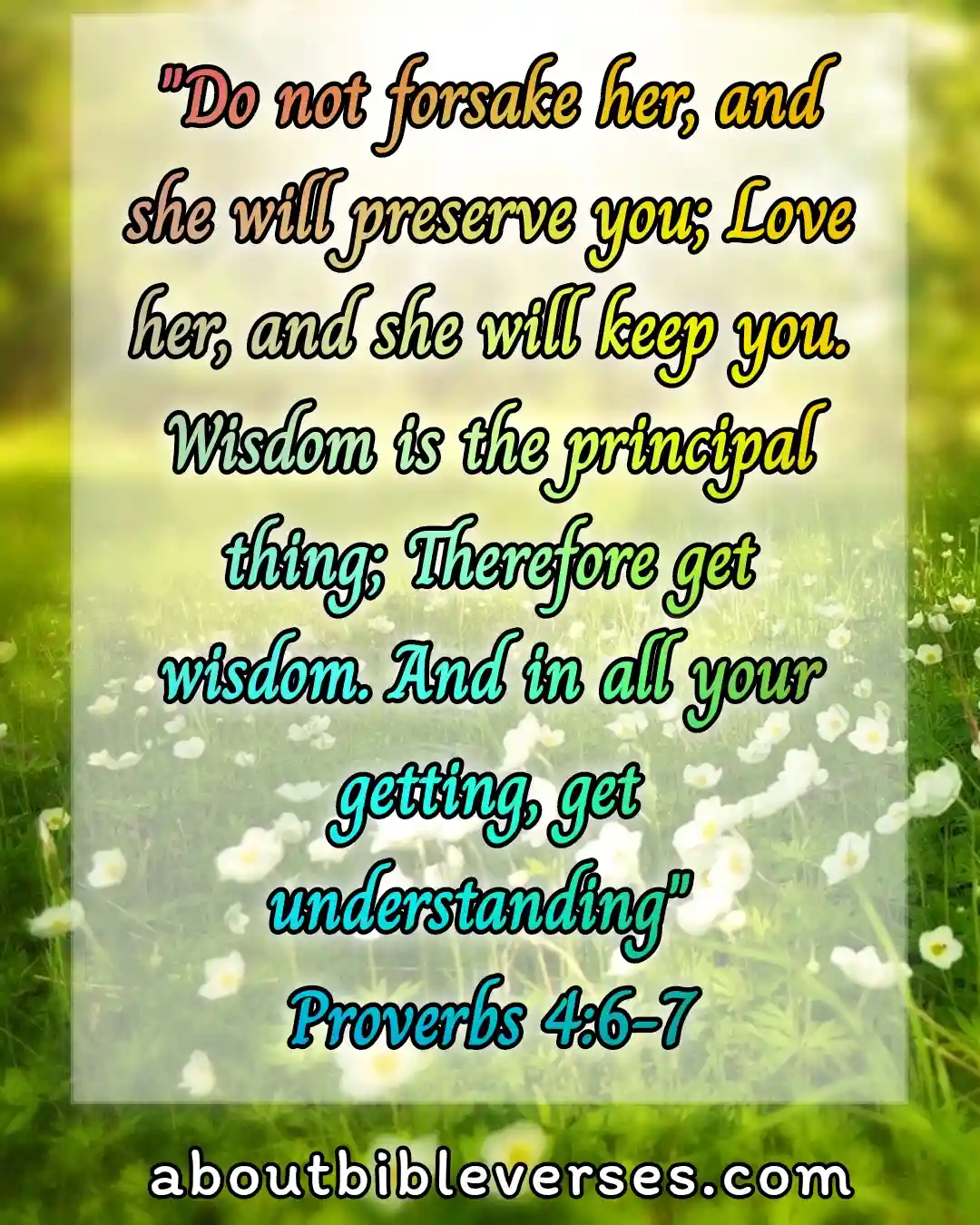 Proverbs 4:6-7(KJV)"Forsake her not, and she shall preserve thee: love her, and she shall keep thee. Wisdom is the principal thing; therefore get wisdom: and with all thy getting get understanding"
Explanation:- In the old testament wisdom was presented as a Queen and children of God are called to receive her joyfully so that they can get a life. Wisdom leads God's people in such a way that they will get the peace and holiness by which they will be able to stand before the Lord. Without God's wisdom, none can please God because God has given the wisdom so that we all can become perfect.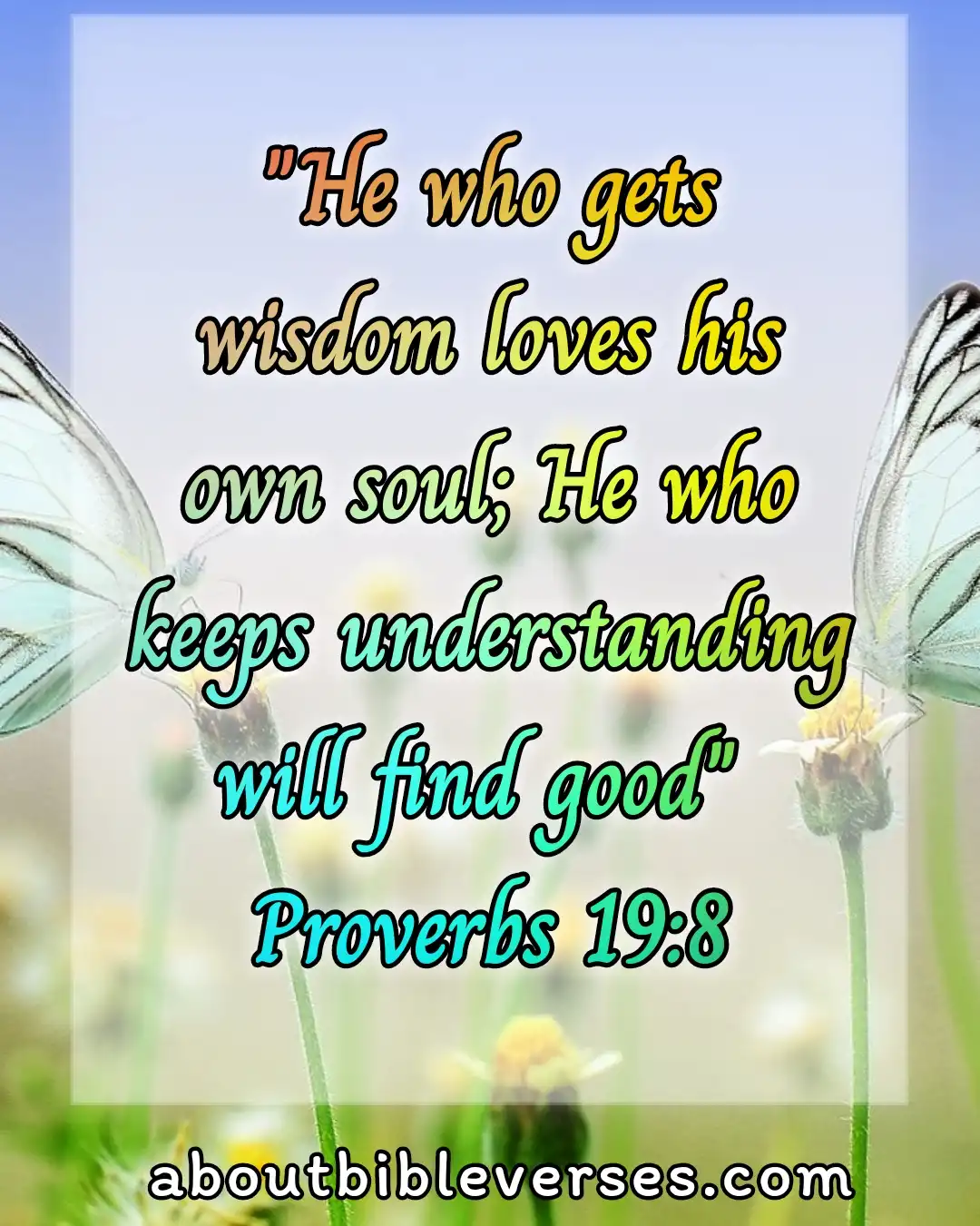 Proverbs 19:8(KJV)"He that getteth wisdom loveth his own soul: he that keepeth understanding shall find good"
Explanation:- One will love his soul by putting wisdom in his heart. Wisdom comes from heaven and it is extremely needed for every child of God to enhance their moral life as well as their spiritual life too. From the book, we get the knowledge that can help us to earn and get worldly materials but the wisdom which we seek from the Lord will enable us to get everlasting life.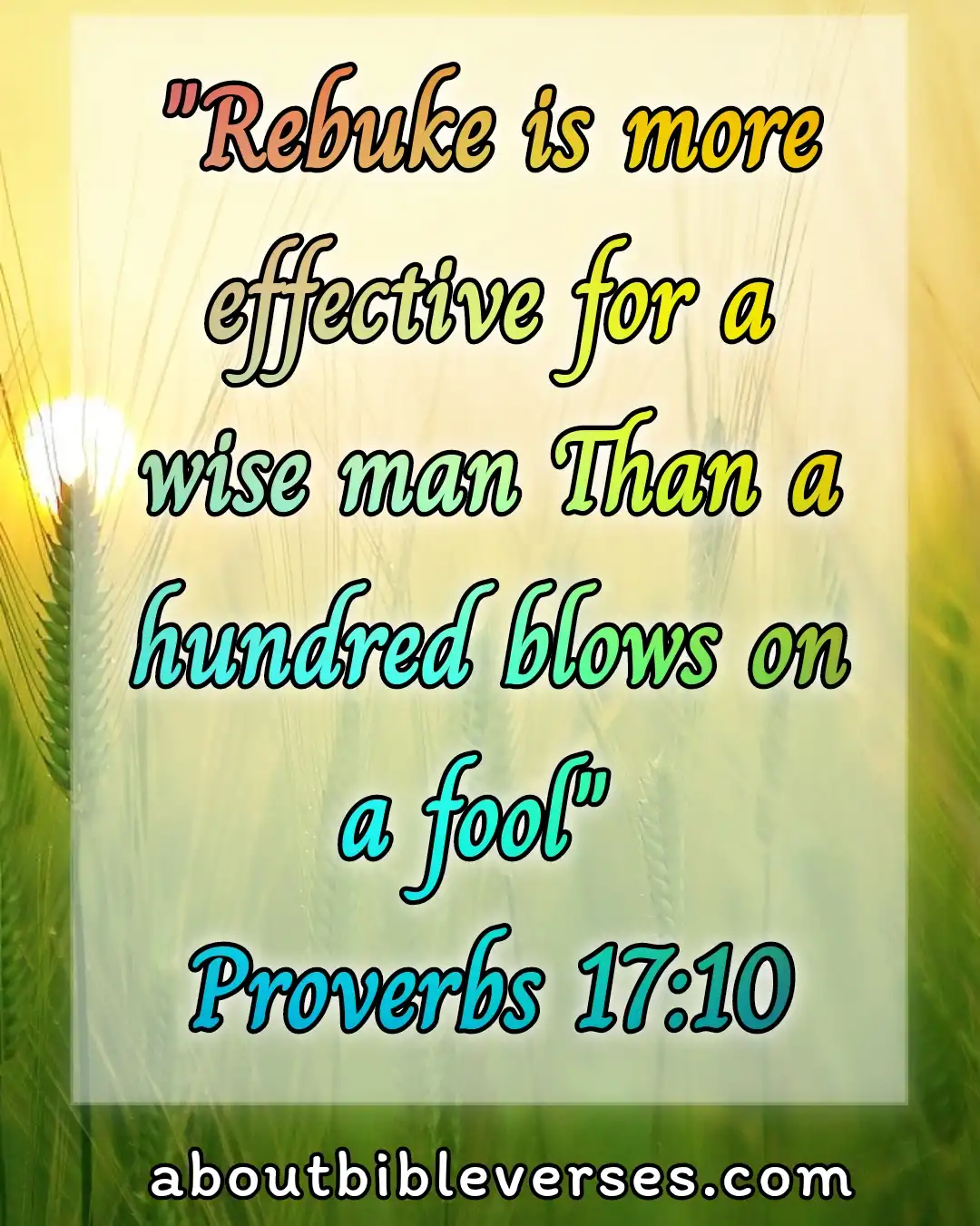 Proverbs 17:10(KJV)"A reproof entereth more into a wise man than an hundred stripes into a fool"
Explanation:- A stupid person will never pay heed to the word of God and he will perish for the lack of wisdom. But a man who is called wise will allow wisdom in his life to know more about God's hidden treasure for mankind. We should welcome wisdom in our life to understand God's plan in our life and it must be patient so that it can guide us in Its direction.