God is holy so he demanded his children to be like him. Before the fall of man, there were no iniquities and evil on this earth. All kinds of unrighteousness came into the earth with the disobedience of Adam and Eve.
Now every man and woman is sinful in the sight of God. To redeem mankind from the power of sin God sent Jesus who paid the cost on the cross. 
Man has no authority to live over sin. He can take the decision to live a godly life by dedicating his life to Jesus. God requires us to be honest on this earth as long as we will be here.
We must speak truth to one another as God wants us to be separated from these worldly people's acts. Let us look at the following Bible verses which teach us to walk in truth and honesty.
[Best] 20+Bible Verses About Hope For The Best Future In Life
22+Bible Verses About Death(KJV) – Comforting Bible Verses For Death
Top 20+Bible Verses On Friendship With(God) Details Explanation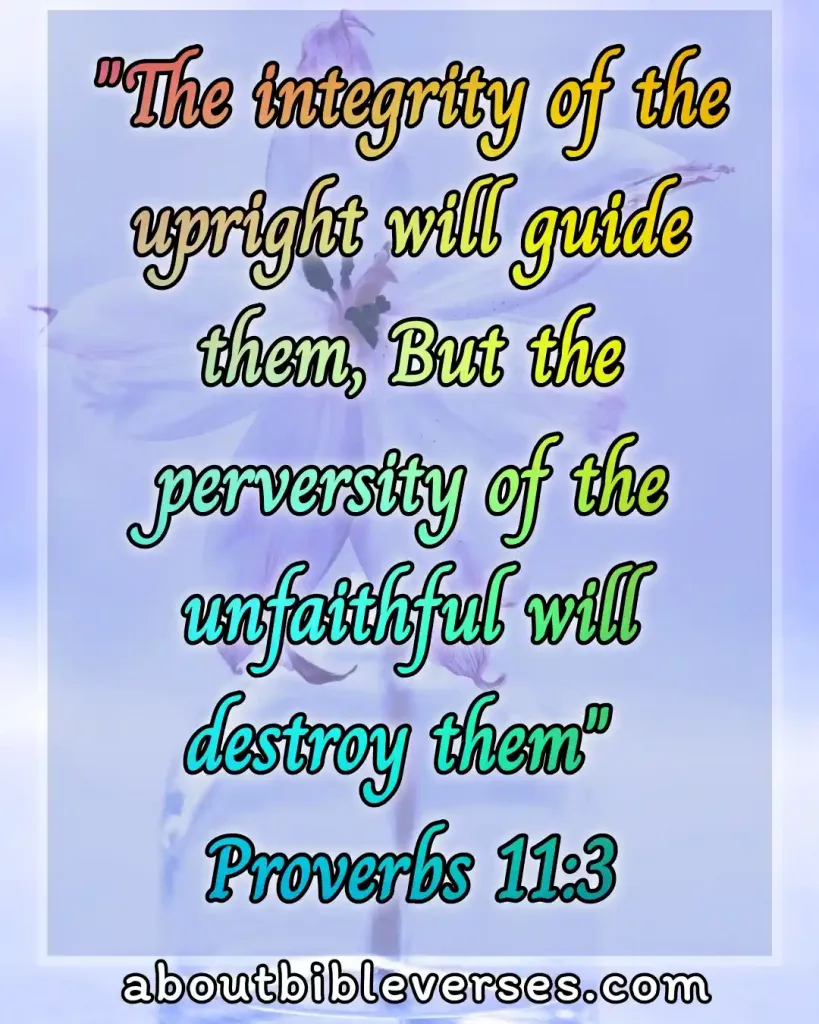 Proverbs 11:3(KJV)"The integrity of the upright shall guide them: but the perverseness of transgressors shall destroy them"
Explanation:- A man of God should always maintain God's holiness in his life in order to meet Lord Jesus Christ after his death on this earth. God has called his followers for a special purpose where they are to live on this earth sinless life by which they will present themselves a holy.
Proverbs 12:22(KJV)"Lying lips are an abomination to the Lord: but they that deal truly are his delight"
Explanation:- People who always lie to others are not worthy to enter God's Kingdom. They will experience the wrath of God in an everlasting place which will be their resting place. God hates those who are not faithful and disobey his commandments in their life. If a man does not change his ways then he has to pay the cost in hell.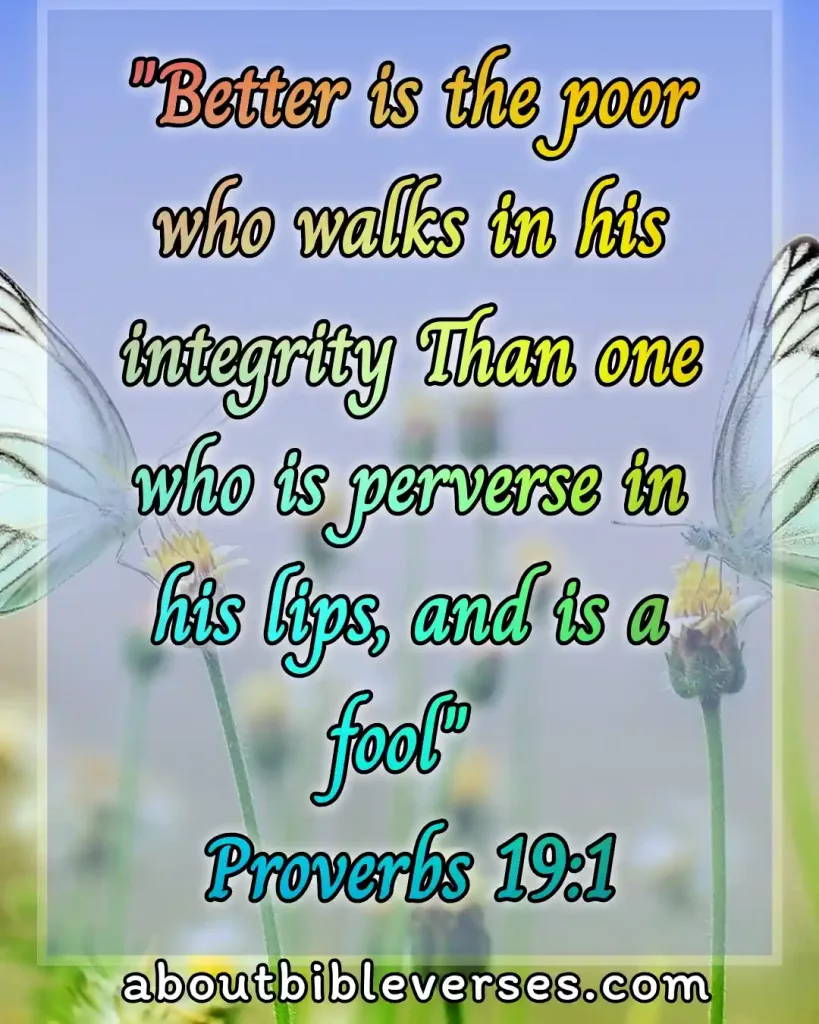 Proverbs 19:1(KJV)"Better is the poor that walketh in his integrity, than he that is perverse in his lips, and is a fool"
Explanation:- The man of God should always walk in truth and honesty so they will express God in their lives. There are many people around us who do not know the one true God, but they will know the Lord Jesus Christ by the behaviour and actions that they do daily.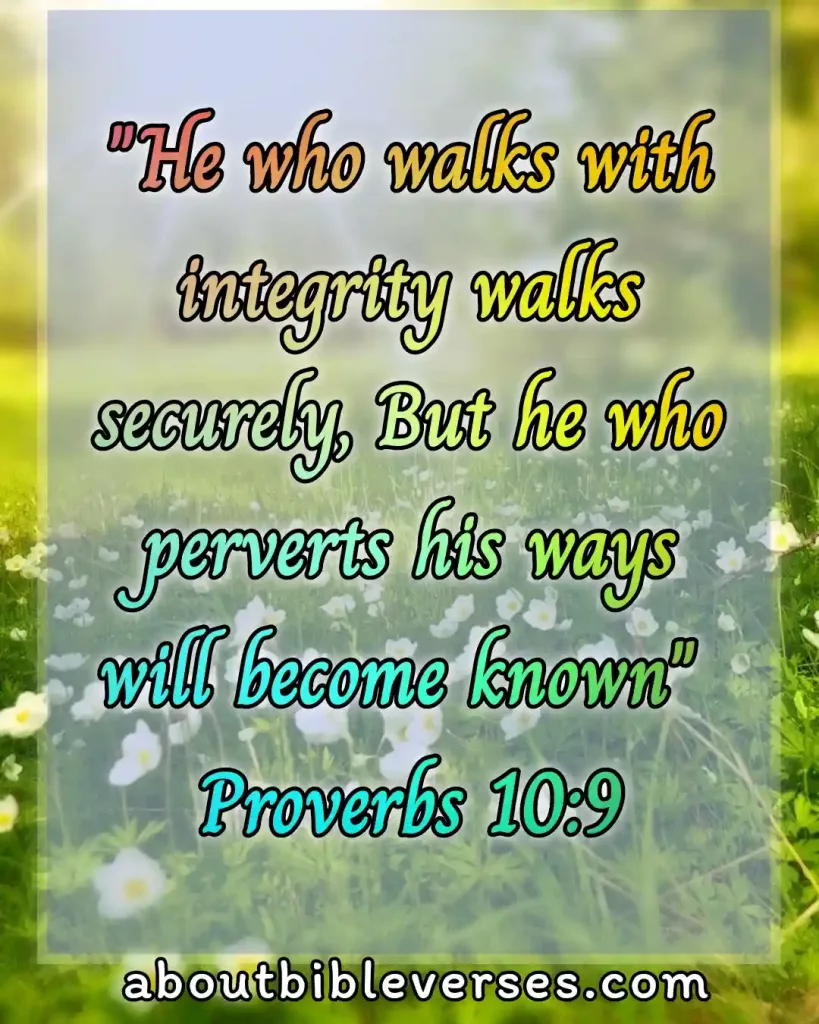 Proverbs 10:9(KJV)"He that walketh uprightly walketh surely: but he that perverteth his ways shall be known"
Explanation:- Whatever we are doing on this earth God is observing us and we must remember that one day we will stand in front of his judgement. It would be best for each of us to walk in the ways of God. By doing so we will be able to fulfil his desire and the plans that he made for us.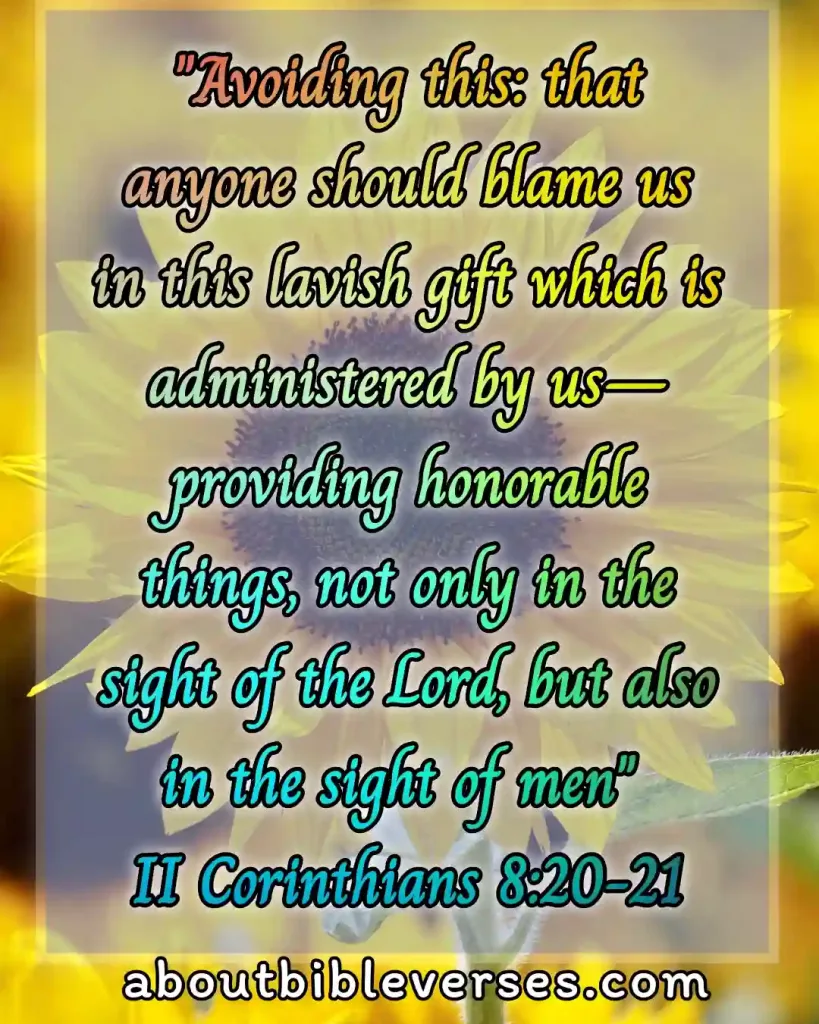 2 Corinthians 8:20-21(KJV)"Avoiding this, that no man should blame us in this abundance which is administered by us: Providing for honest things, not only in the sight of the Lord but also in the sight of men"
Explanation:- Truthfulness and honesty should be in the lives of believers. Sometimes we may ask if no one cares about our honesty but we need to remember that we should not satisfy men rather we are to please God. It is true that we all have to give the account of our lives before the Lord. nothing can be hidden from his eyes.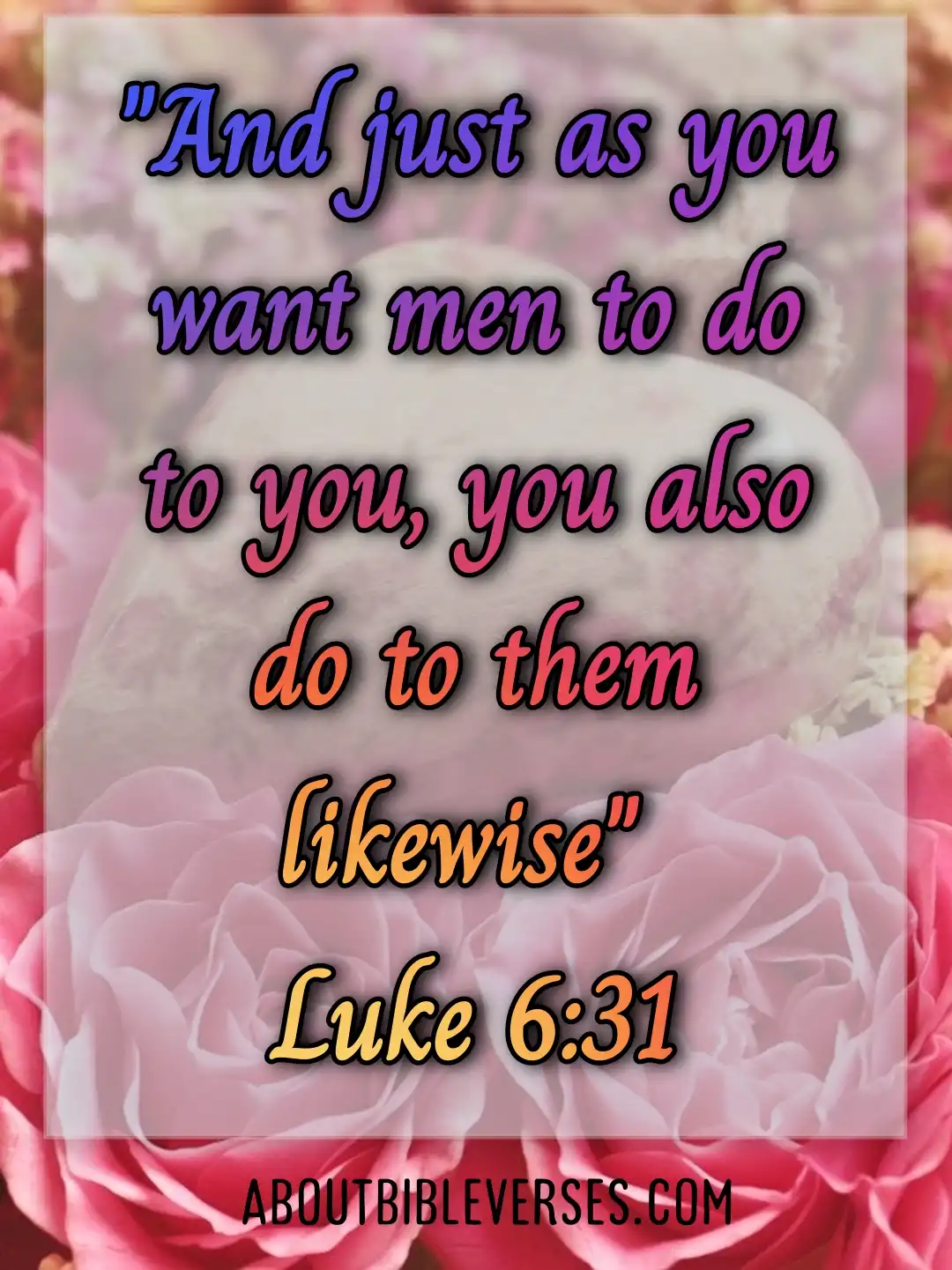 Luke 6:31(KJV)"And as ye would that men should do to you, do ye also to them likewise"
Explanation:- Usually we expect good things from others. But we often forget to treat them as we desire them. It's our duty to love others and we need to care for them.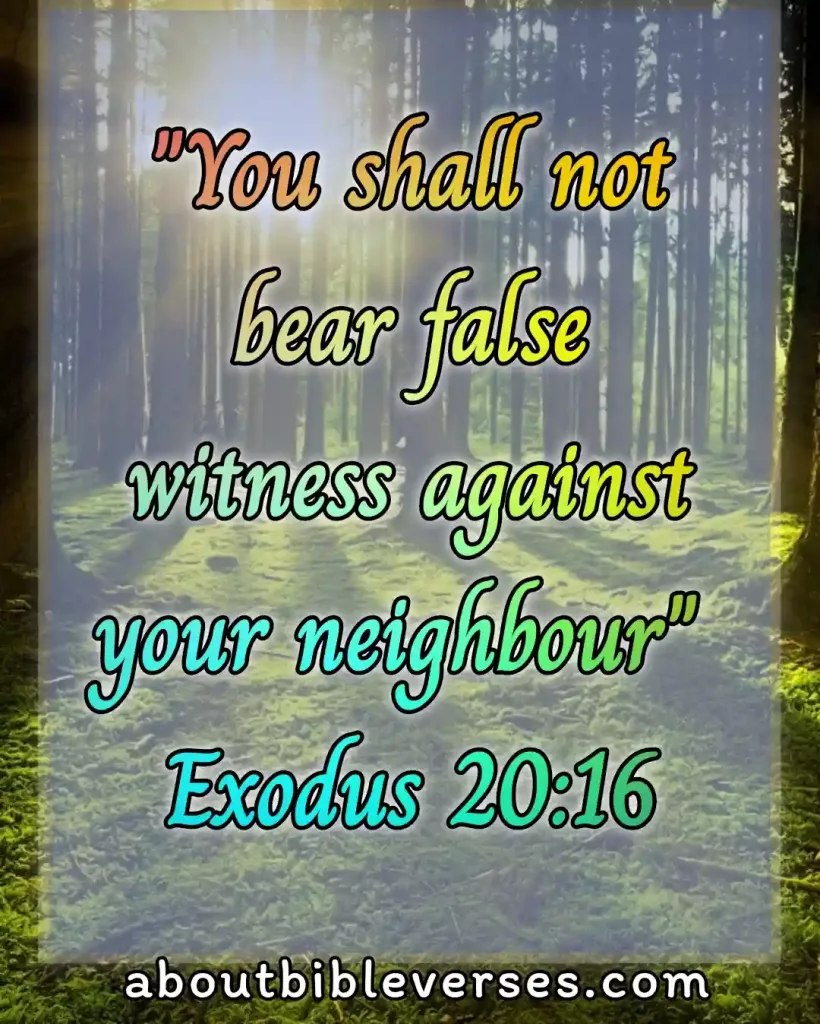 Exodus 20:16(KJV)"Thou shalt not bear false witness against thy neighbour"
Explanation:- Jesus says that we must love our neighbours and it is the second commandment that should be obeyed by every believer. We should not bear any kind of false witness against our neighbours who live around us.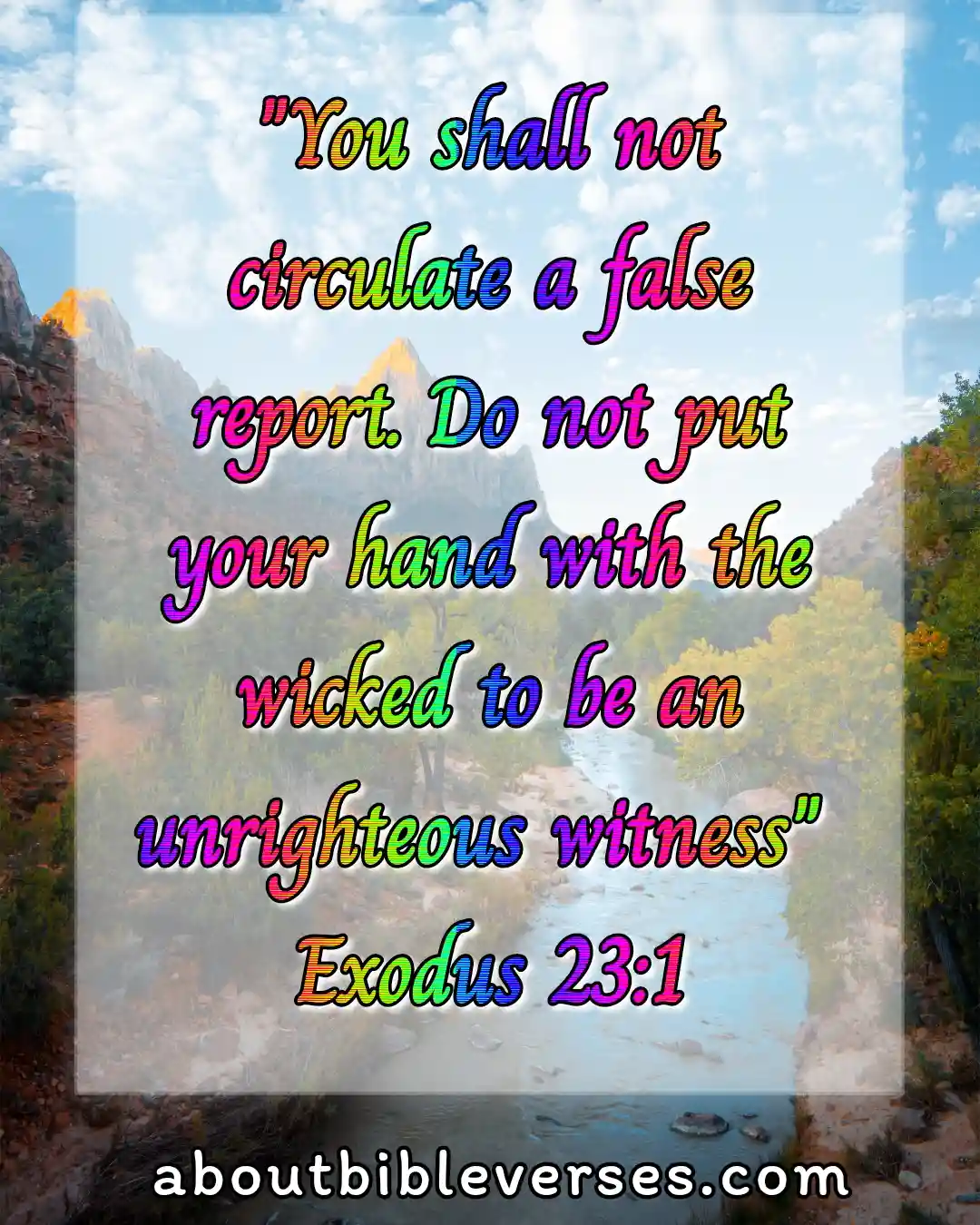 Exodus 23:1(KJV)"Thou shalt not raise a false report: put not thine hand with the wicked to be an unrighteous witness"
Explanation:- God's eyes are always upon the righteous people. At the same time, he is looking at the works of the wicked. He knows the right time to deliver his people from danger.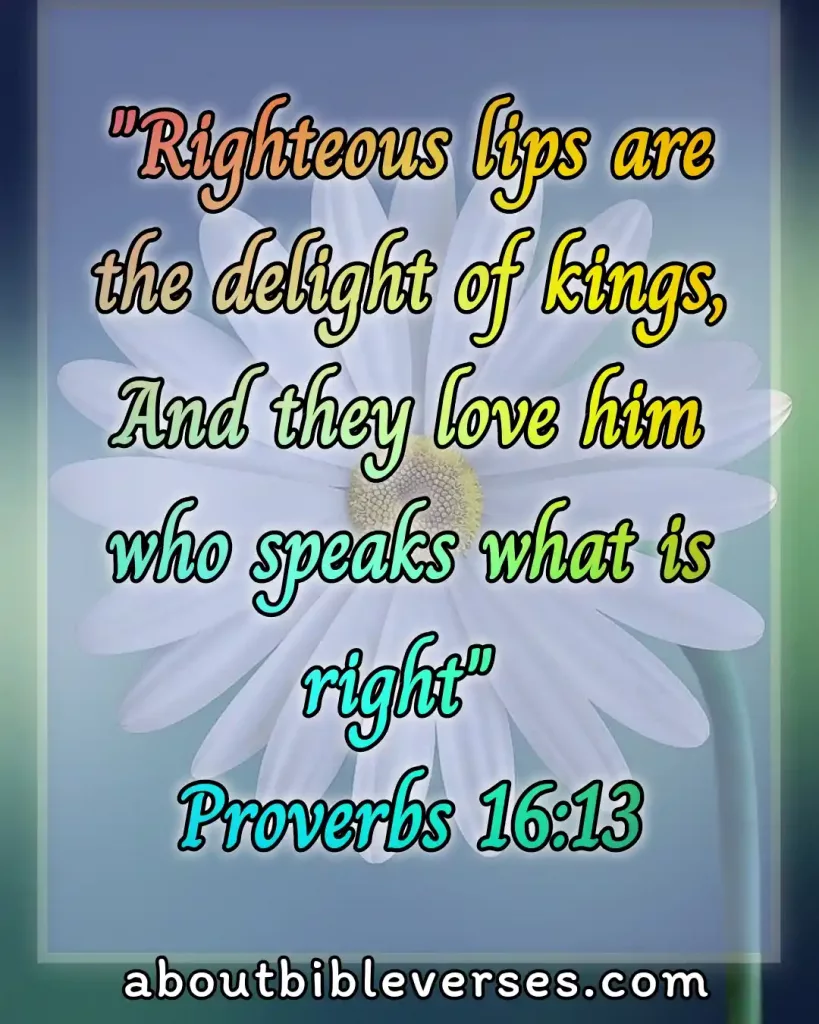 Proverbs 16:13(KJV)"Righteous lips are the delight of kings, and they love him that speaketh right"
Explanation:- A man who speaks good things is worthy to stand before the king and he delights kings. Everyone likes a person who speaks the truth. We must do so in order to win the heart of the Lord.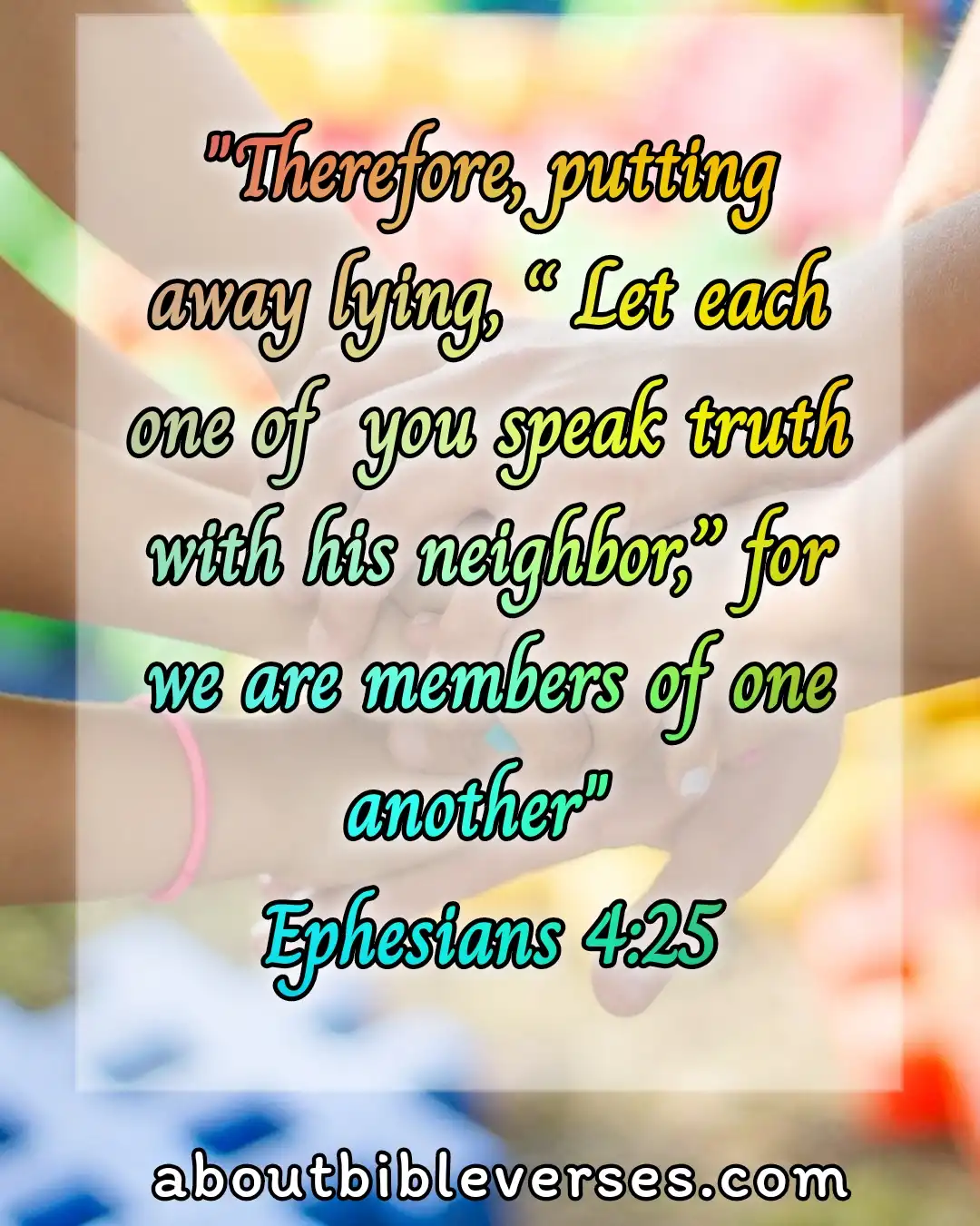 Ephesians 4:25(KJV)"Wherefore putting away lying, speak every man truth with his neighbour: for we are members one of another"
Explanation:- We all belong to the one Lord and he is Jesus so we must be aware of what we speak and what we do to our neighbours and who live around us. We should always walk in God's ways so we will present ourselves as a born again believers before others. People will get to know the love of God by our good behaviour.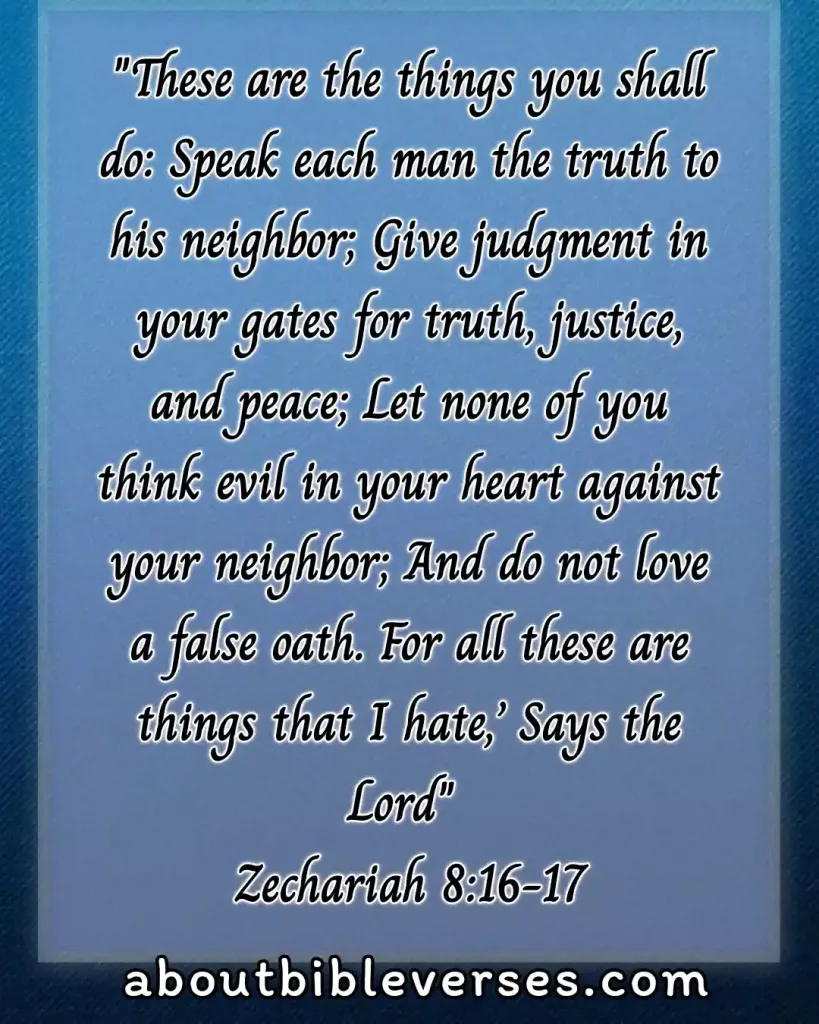 Zechariah 8:16-17(KJV)"These are the things that ye shall do; Speak ye every man the truth to his neighbour; execute the judgment of truth and peace in your gates: And let none of you imagine evil in your hearts against his neighbour; and love no false oath: for all these are things that I hate, saith the Lord"
Explanation:- God's children should fear him and they will have the wisdom by which they will live a righteous life that God desires from his people. God wants us to live a transparent life by which we will please him and satisfy him and in the end, we will get the crown of life.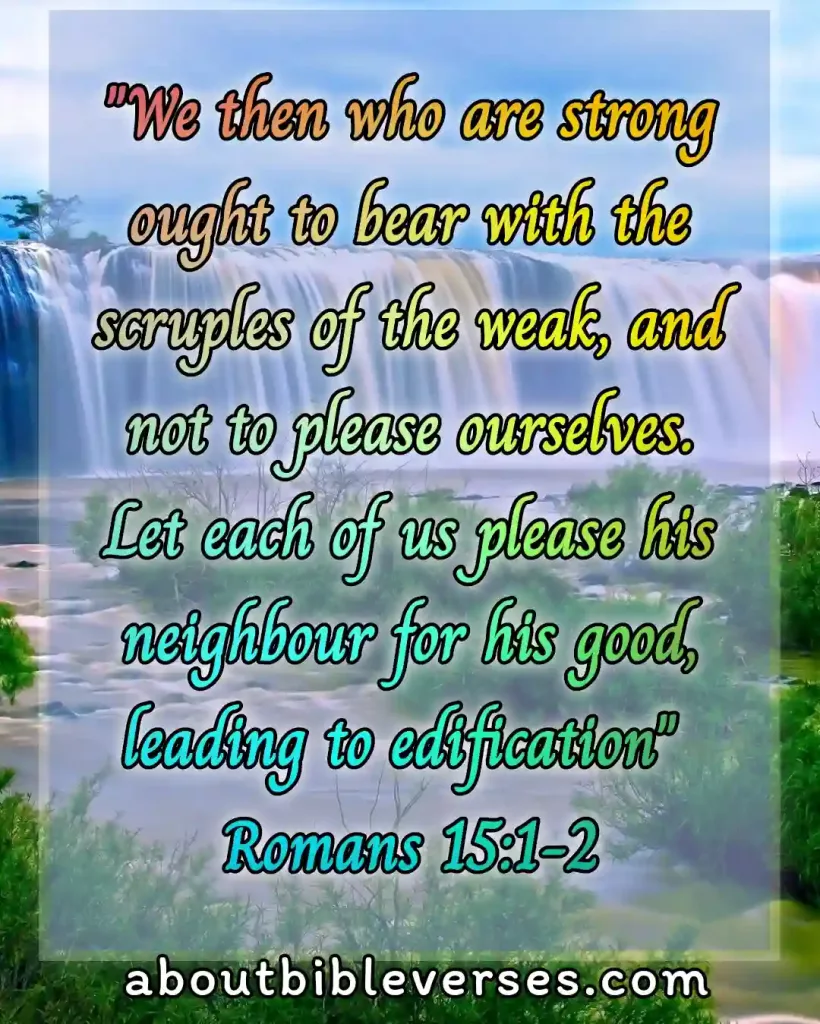 Romans 15:1-2(KJV) "We then that are strong ought to bear the infirmities of the weak, and not to please ourselves. Let every one of us please his neighbour for his good to edification"
Explanation:- As a true followers of Jesus Christ we should consider our neighbours who are living in trouble. It is our duty to pay heed to their problems and we must step forward to help them in their needs.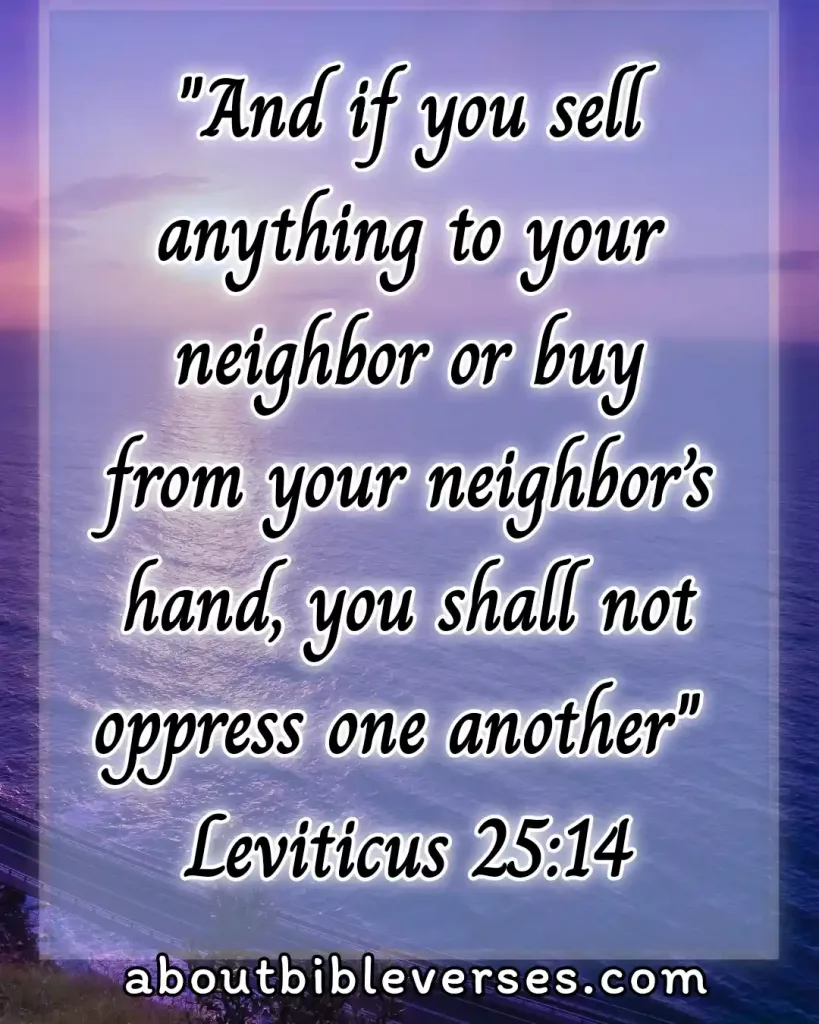 Leviticus 25:14(KJV)"And if thou sell ought unto thy neighbour, or biased ought of thy neighbour's hand, ye shall not oppress one another"
Explanation:- We should not oppress our neighbours who live around us. We should take care of them. By doing so we can please God. God wants us to be faithful and honest in every aspect of our life.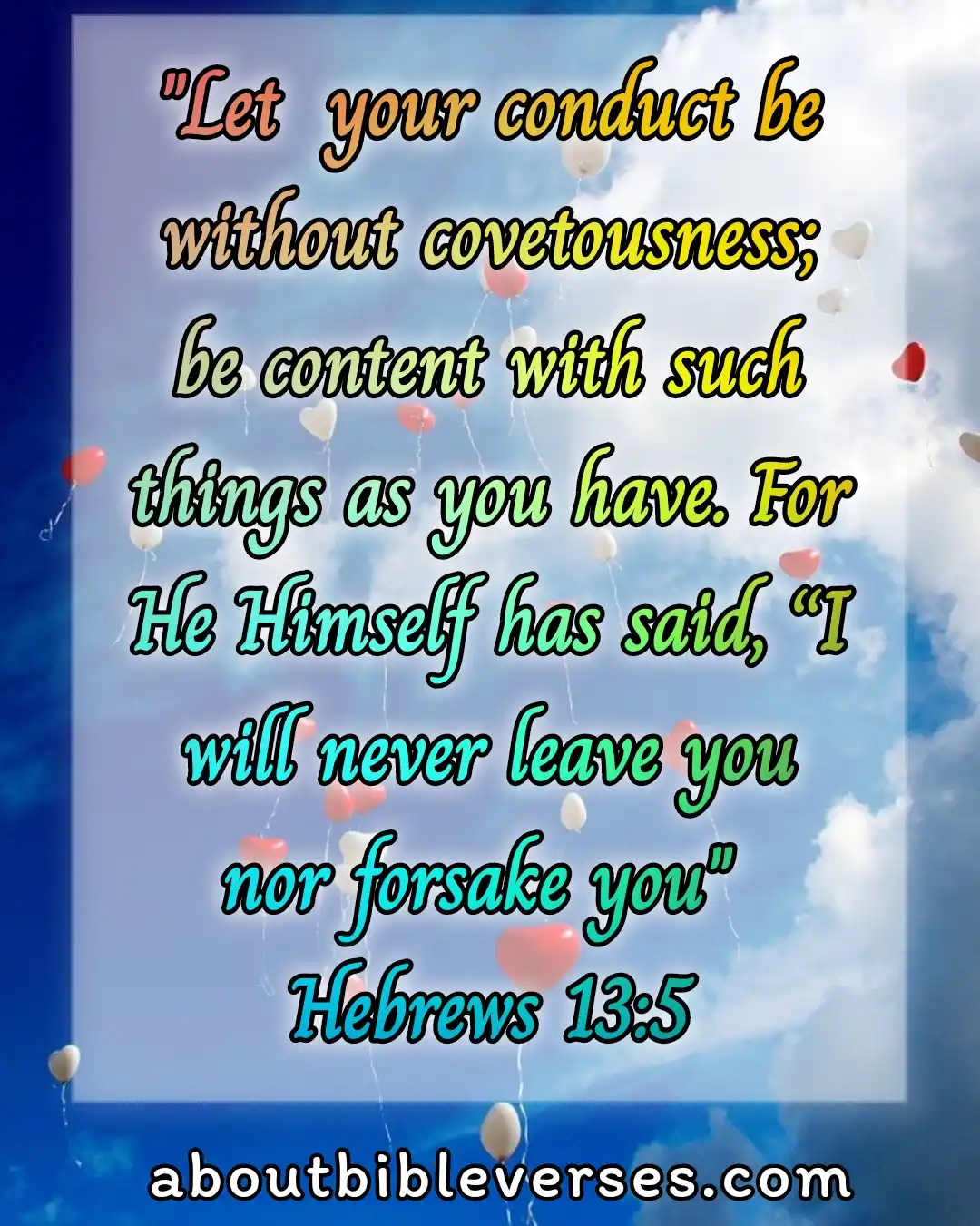 Hebrews 13:5(KJV)"Let your conversation be without covetousness; and be content with such things as ye have: for he hath said, I will never leave thee, nor forsake thee"
Explanation:- Most of the time we are so scared about our future that we forget God's words and try to live by the rules of this world. We violate God's standard by disobeying him and making ourselves sinners in his eyes.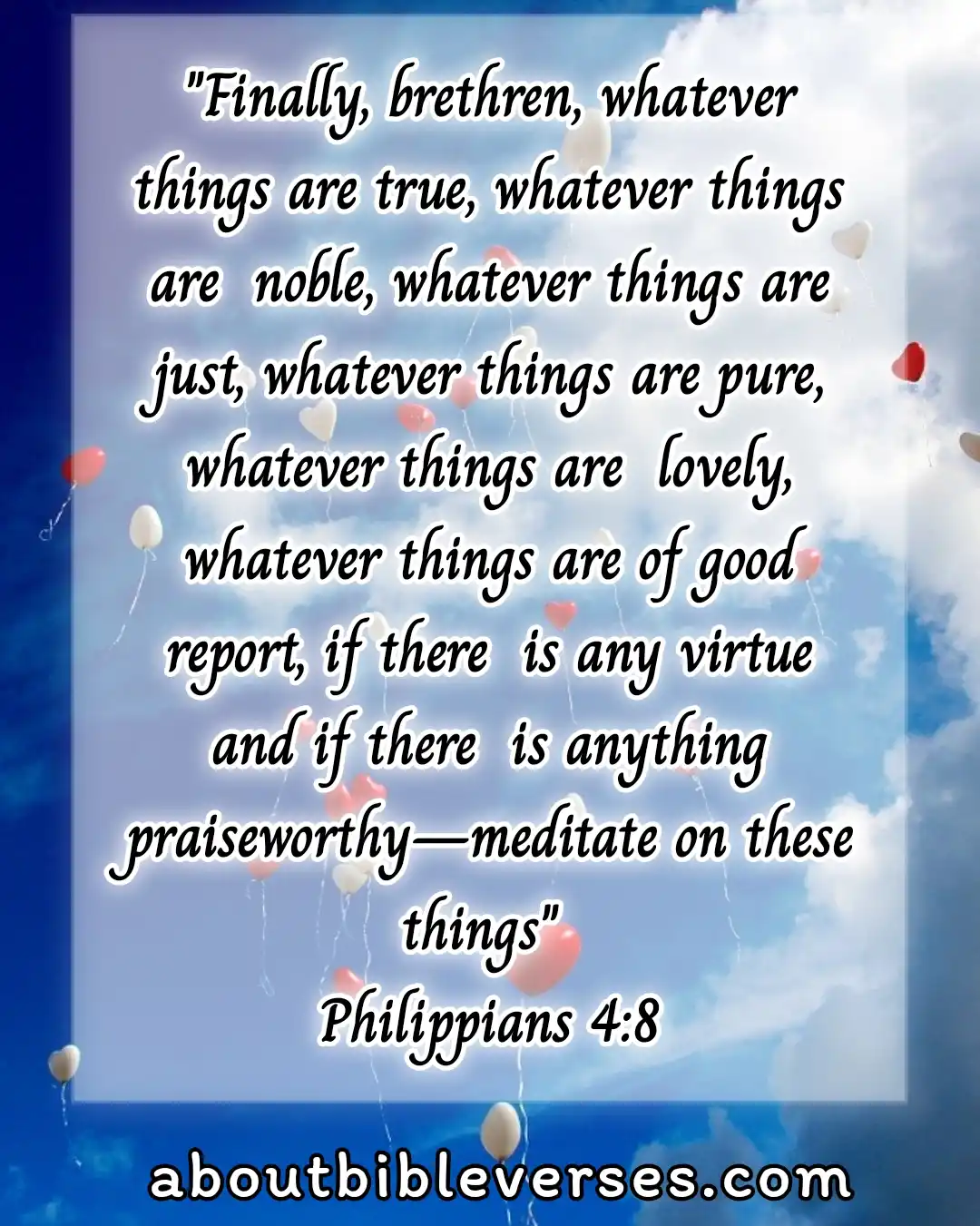 Philippians 4:8(KJV)"Finally, brethren, whatsoever things are true, whatsoever things are honest, whatsoever things are just, whatsoever things are pure, whatsoever things are lovely, whatsoever things are of good report; if there be any virtue, and if there be any praise, think on these things"
Explanation:- God has given us a wonderful brain by which we can determine what to do and what not to do. God loves us and he wants us to keep his words in our hearts by which we will be able to glorify Him in the midst of other people. When we do something we must think beforehand whether it's glorifying God or not as God will judge according to our every action that we do.