Hello dear friends, welcome to our site in the name of Jesus Christ. Today we will look at the Bible Scriptures About Sin And Confessing Sins To God And Confessing Sins To One Another In KJV. If you like today's post then definitely comment and share.
In the beginning, when God created man and woman in his own image, at that time sin had not entered mankind. But due to Adam's disobedience sin came into man's life. 
Since that time it has been ruling over human beings. Though man is trying to get rid of sin still it has been affecting till death. 
God solved this problem by sending his son Jesus on the cross and made the way of salvation for mankind. Jesus offered Himself on the cross and took upon sins upon his shoulder. Now it's time for mankind to be free from their sins by receiving Jesus as their personal savior.
Dear friends now let's see the Bible scriptures below that talk about the importance of sharing Sin And Confessing Sins.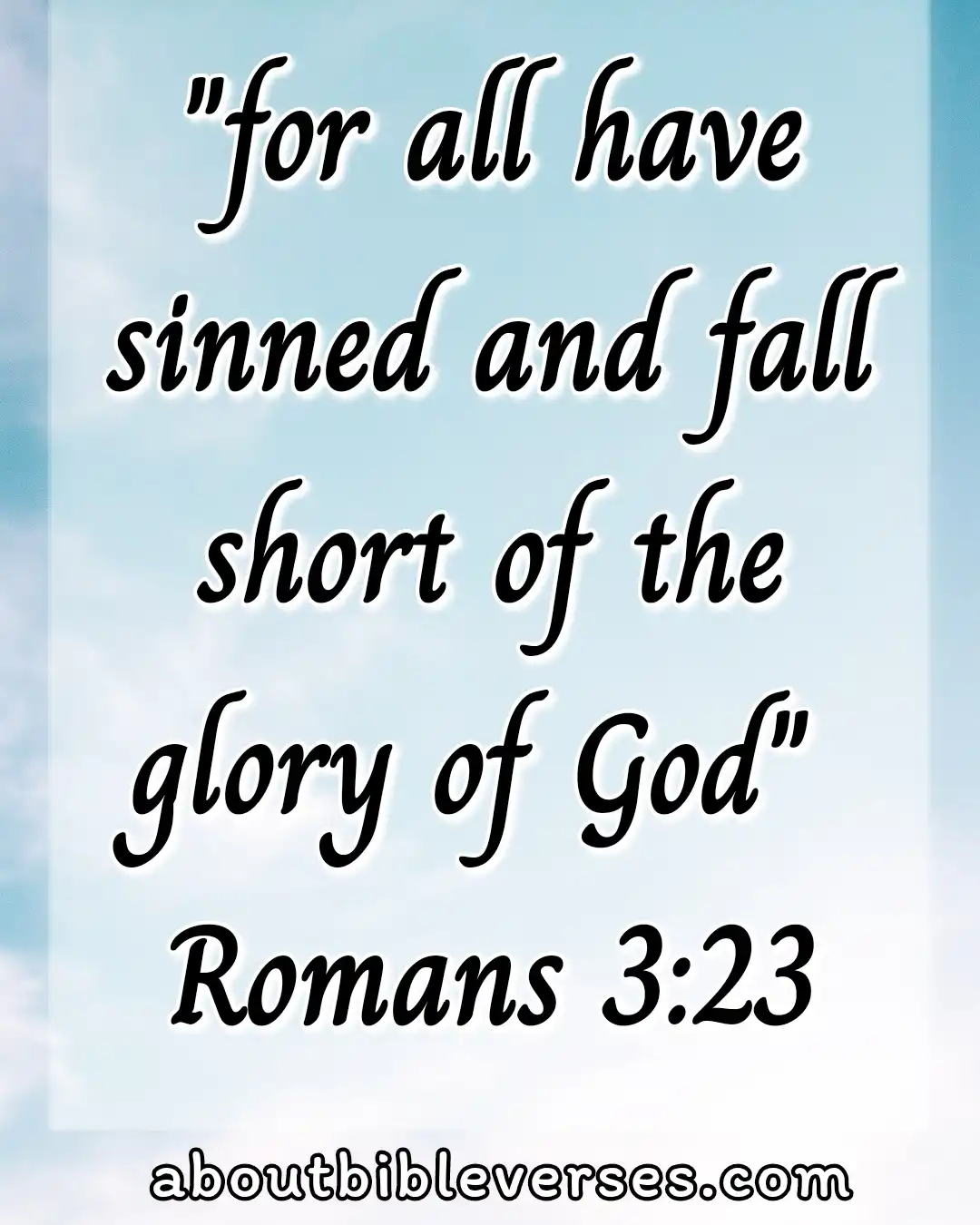 Romans 3:23(KJV)"For all have sinned, and come short of the glory of God"
Explanation:- Due to the disobedience of Adam, every man committed sin. None can claim himself holy. Sin separates us from the presence of God. We cannot communicate with the Lord until we cleanse our sins.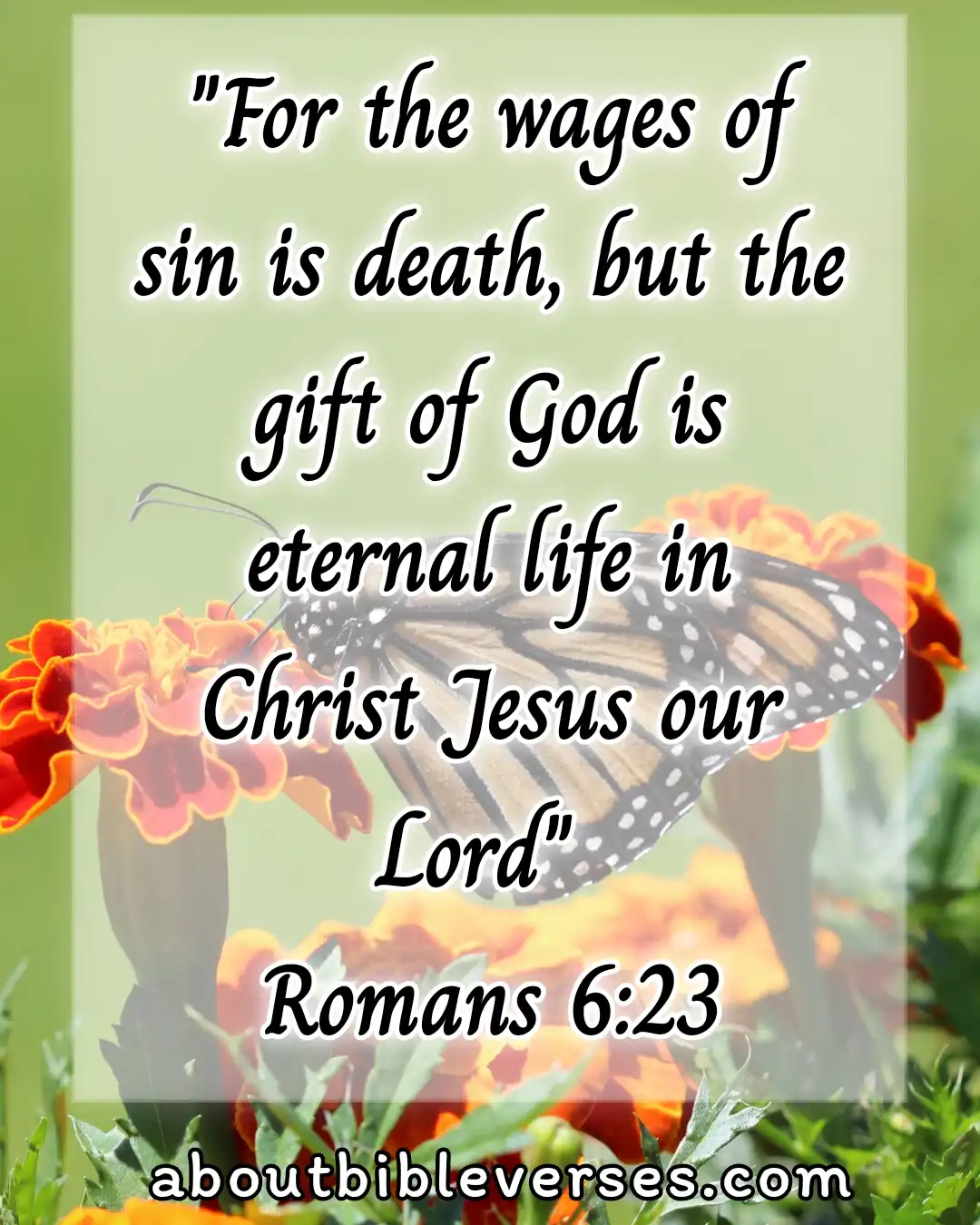 Romans 6:23(KJV)"For the wages of sin is death; but the gift of God is eternal life through Jesus Christ our Lord"
Explanation:- The sin leads us towards eternal death. We will be thrown to hell as we violate God's standard. But we can gain eternal life by turning towards Jesus.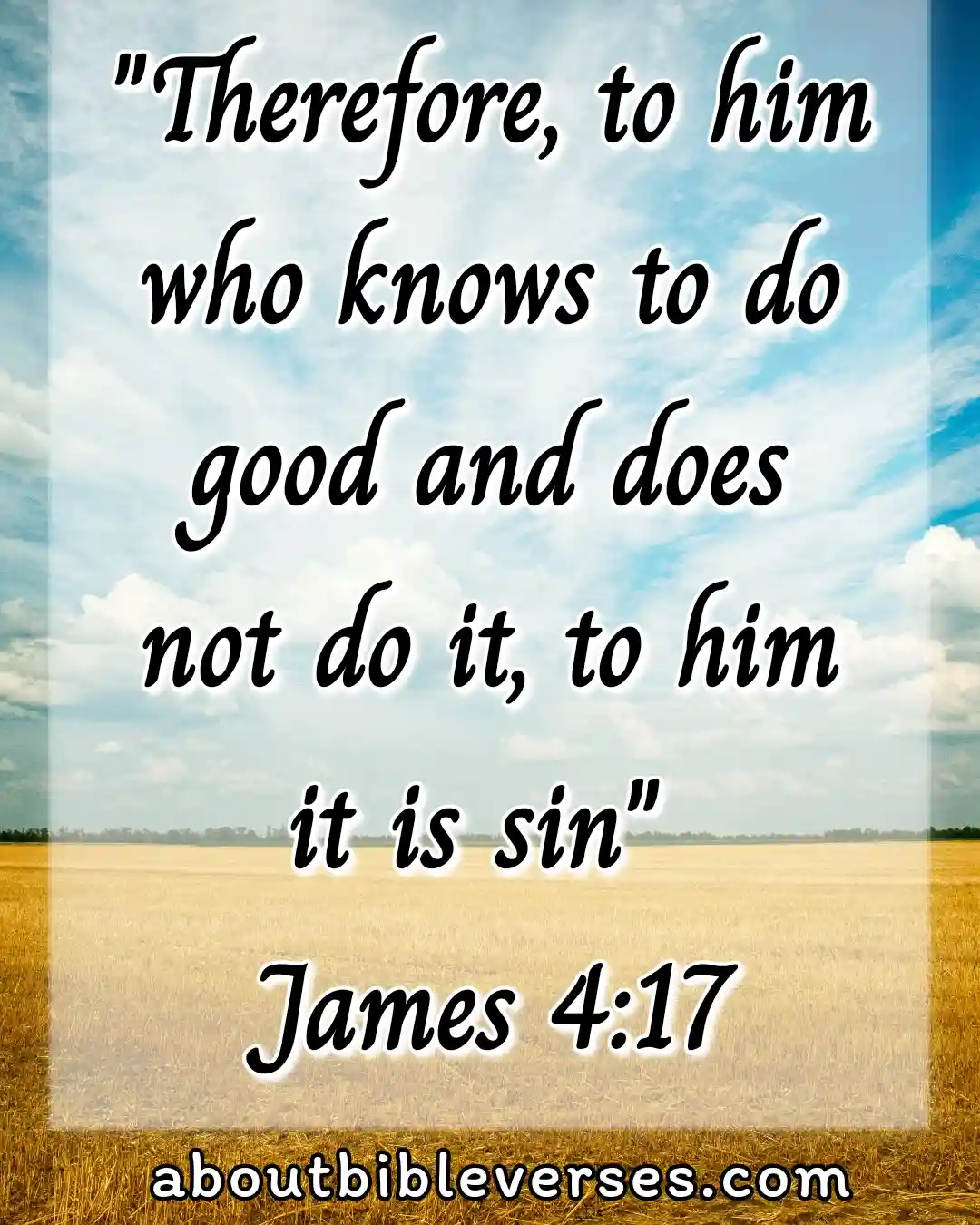 James 4:17(KJV)"Therefore to him that knoweth to do good, and doeth it not, to him it is sin"
Explanation:- Every man of God must live a holy life in order to please God. No one can reach God without maintaining a holy life. So when a person knows what is good, he must do that. If he ignores it then he commits sin.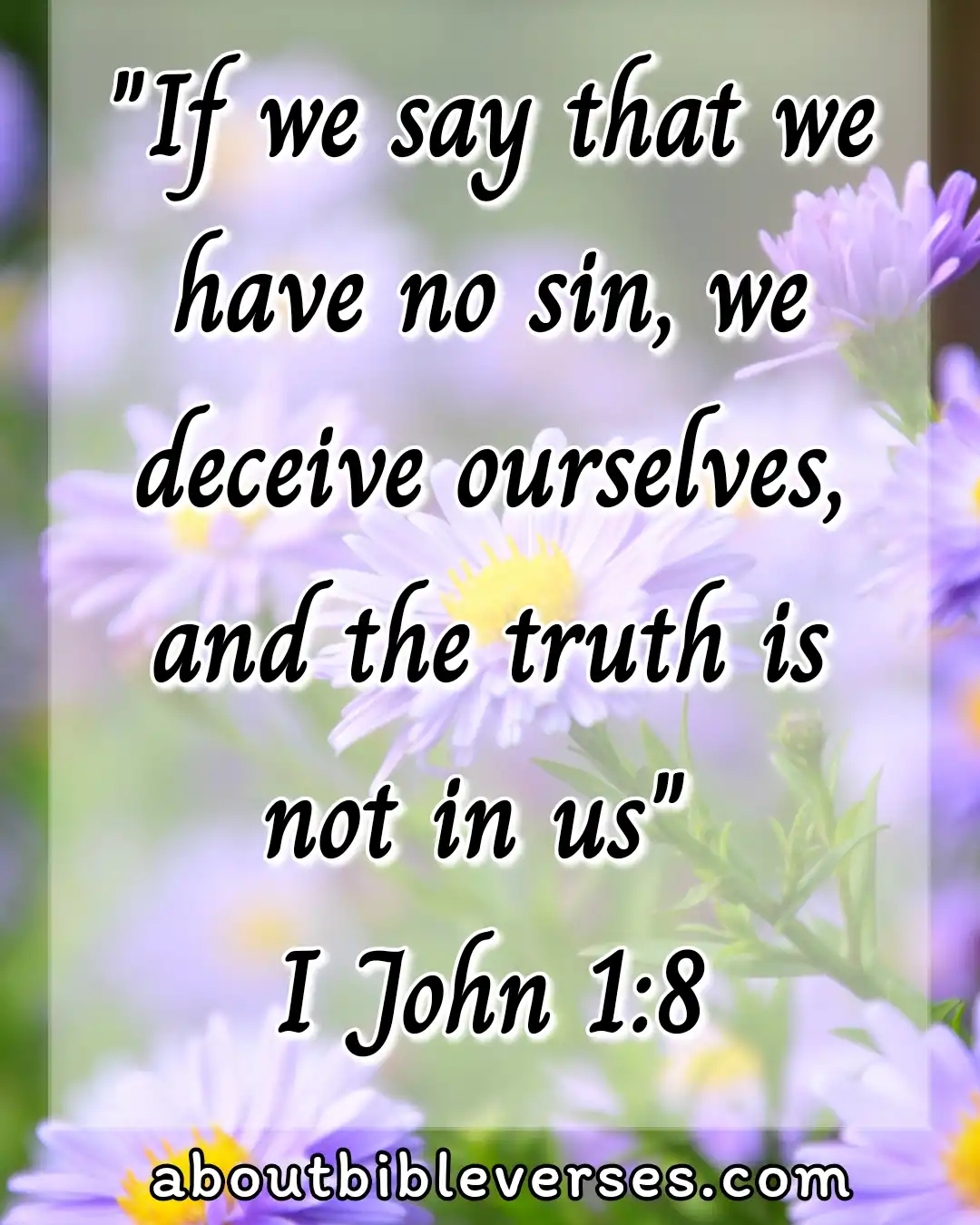 1 John 1:8(KJV)"If we say that we have no sin, we deceive ourselves, and the truth is not in us"
Explanation:- We need to confess our sins before the Lord. If we say that we have not done a single sin then we are deceiving ourselves. As the scripture says all have sinned so we are not holy like God.if we do not confess our sins that means we are still in darkness.
Bible Verses About Confessing Sins To God
We are hopeless men as we are living under sin. We cannot get rid of it with our own abilities. We need the forgiveness of God so we need to confess our sins before him.
To be free from sin we need to step forward towards God and confess all the evil acts that we have done. He is faithful and he will forgive us in order to take us in his eternity.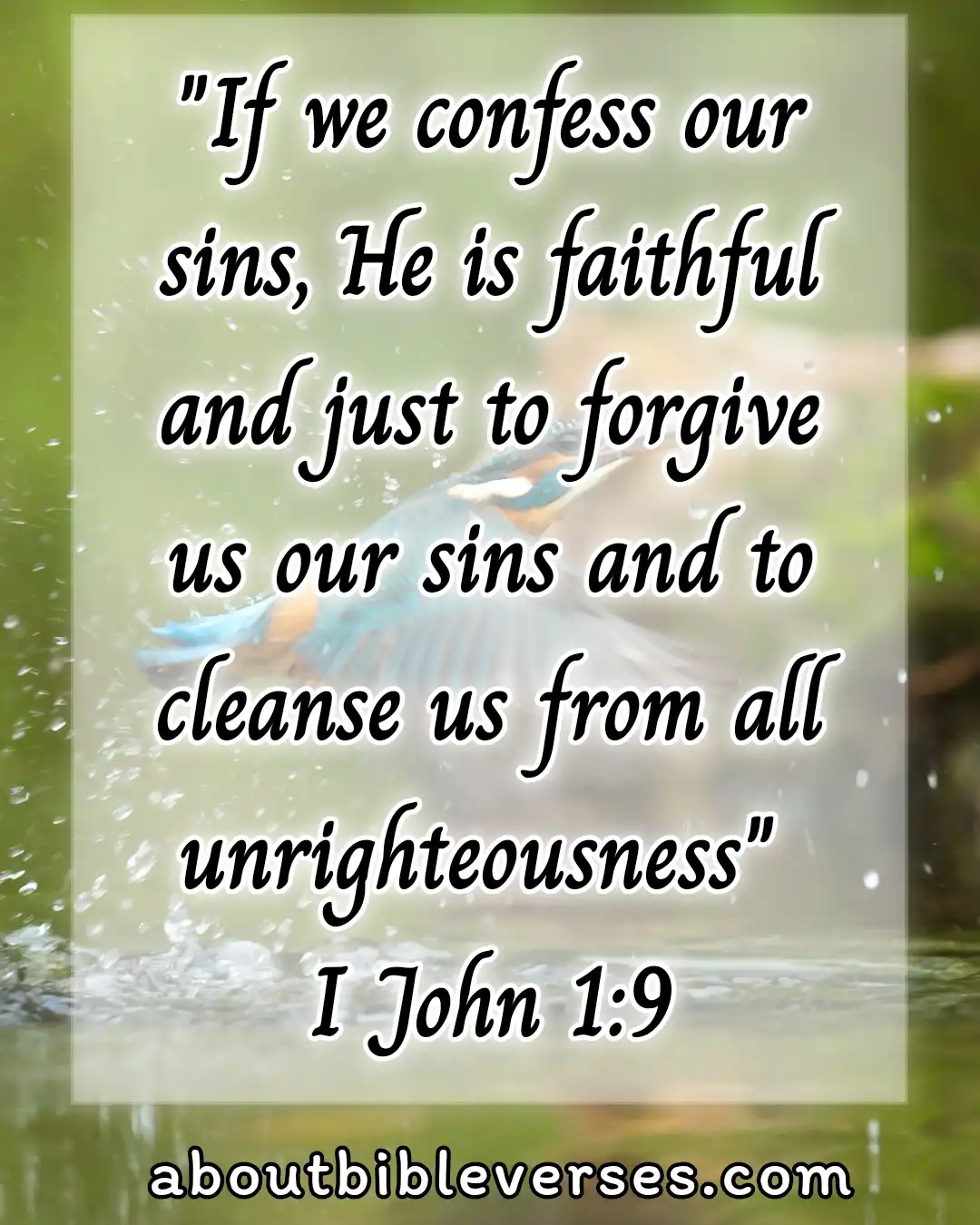 1 John 1:9(KJV)" If we confess our sins, he is faithful and just to forgive us our sins, and to cleanse us from all unrighteousness"
Explanation:- God is always eager to wash away our sins but we need to step forward first towards God in order to receive forgiveness. The Lord has made himself empty on the cross and made the way for us to cleanse all our sins with his precious blood.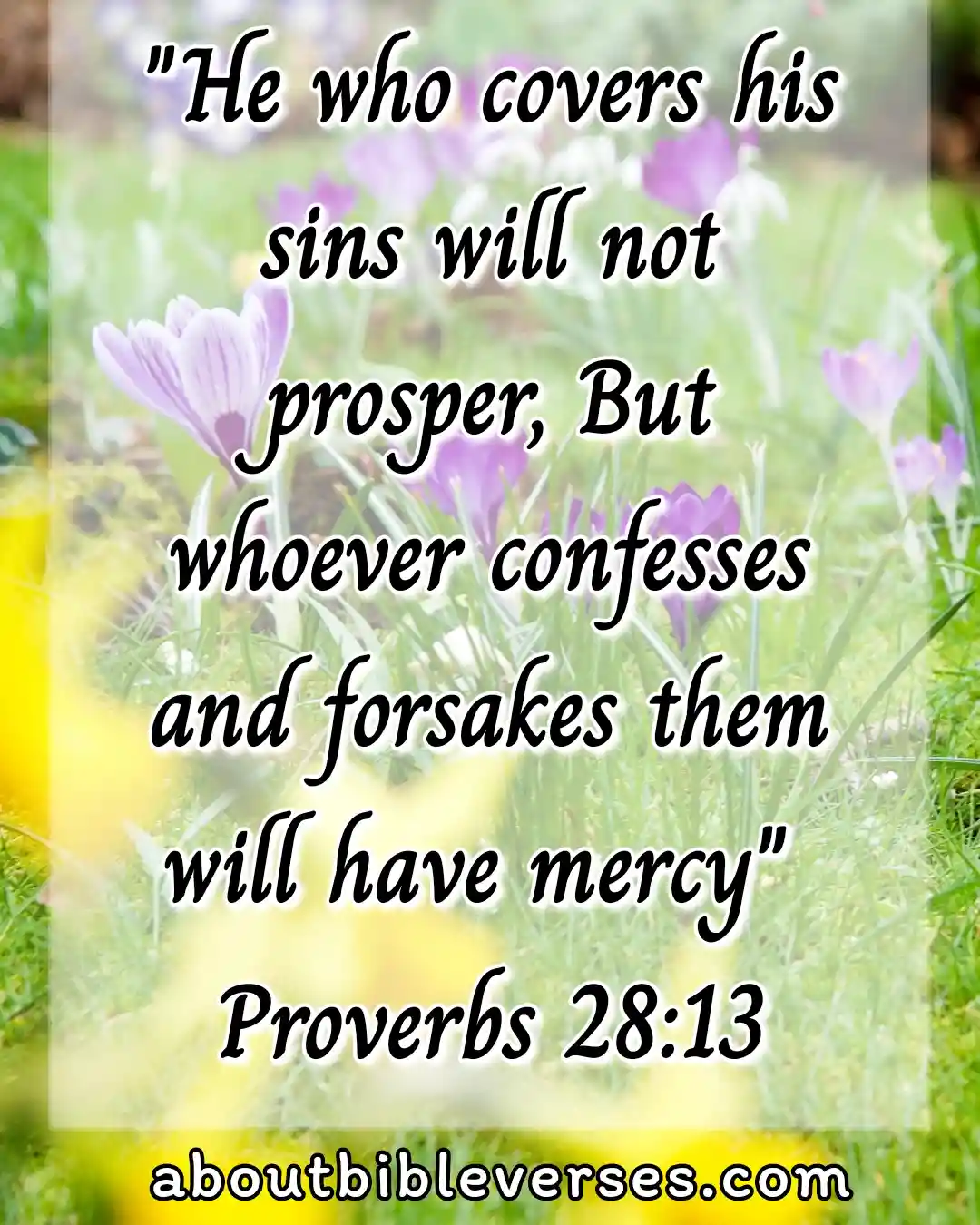 Proverbs 28:13(KJV)"He that covereth his sins shall not prosper: but whoso confesseth and forsaketh them shall have mercy"
Explanation:- A man must confess his sins in front of God. If he hides all of his iniquities then he will have to pay its cost at the time of judgment. When God's man acknowledges himself before God, he finds grace in the sight of the Lord.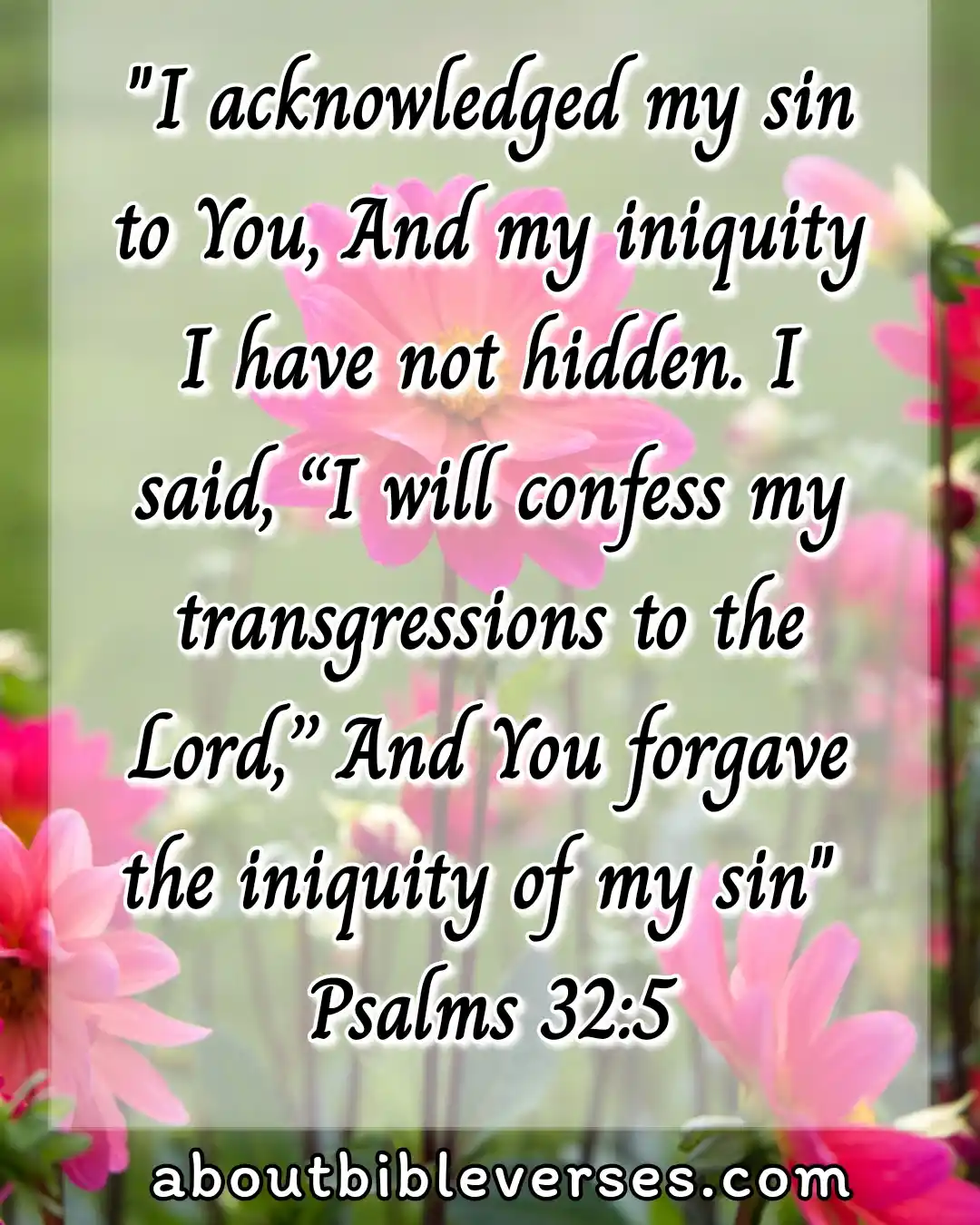 Psalm 32:5(KJV)"I acknowledge my sin unto thee, and mine iniquity have I not hid. I said, I will confess my transgressions unto the Lord; and thou forgavest the iniquity of my sin"
Explanation:- The Psalmist confessed himself before the Lord and he found grace from the Lord. We are all the children of God. Sometimes we hurt him by our evil works. We must apologize for our sins.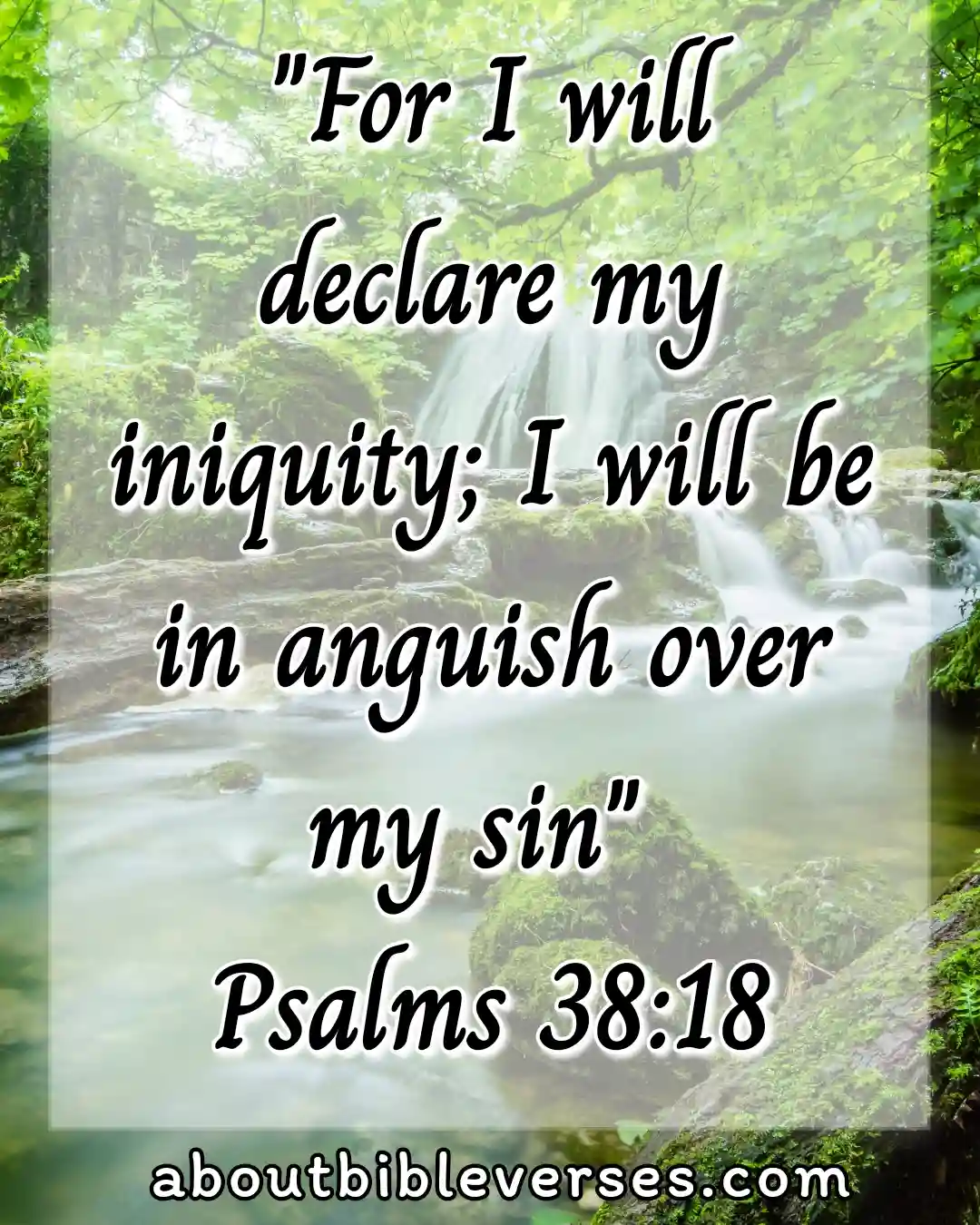 Psalm 38:18(KJV)"For I will declare mine iniquity; I will be sorry for my sin"
Explanation:- The Lord watches us all the time and knows us better than us. We must come before him with a clean heart in order to get peace and happiness. We will be rewarded if we come closer to him and finally we will be called his children.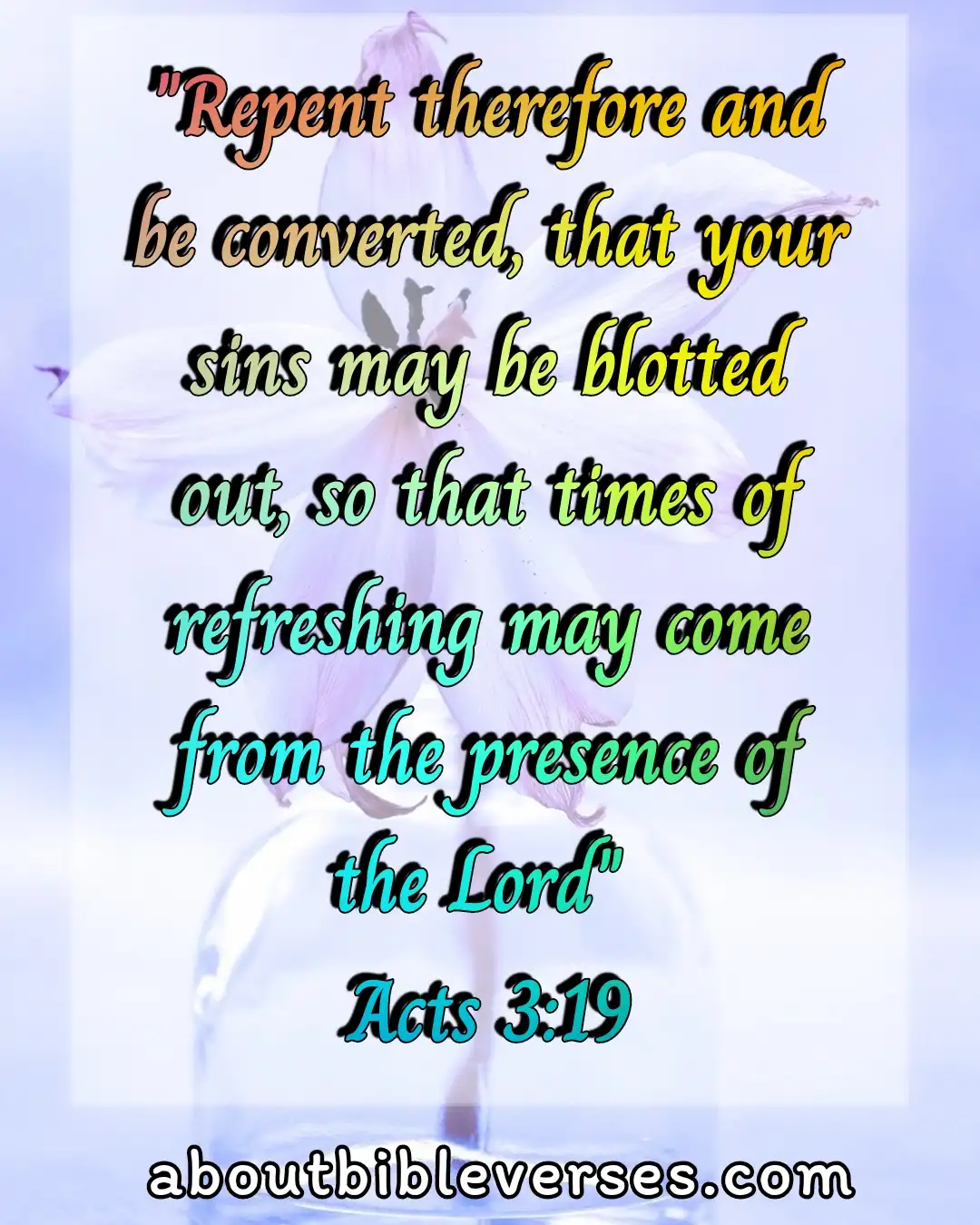 Acts 3:19(KJV)"Repent ye therefore, and be converted, that your sins may be blotted out, when the times of refreshing shall come from the presence of the Lord"
Explanation:- On the day of the Pentecost while all the disciples gathered together, the Holy Spirit descended from heaven and everyone spoke with different tongues. Peter asked everyone to confess their sins to be saved.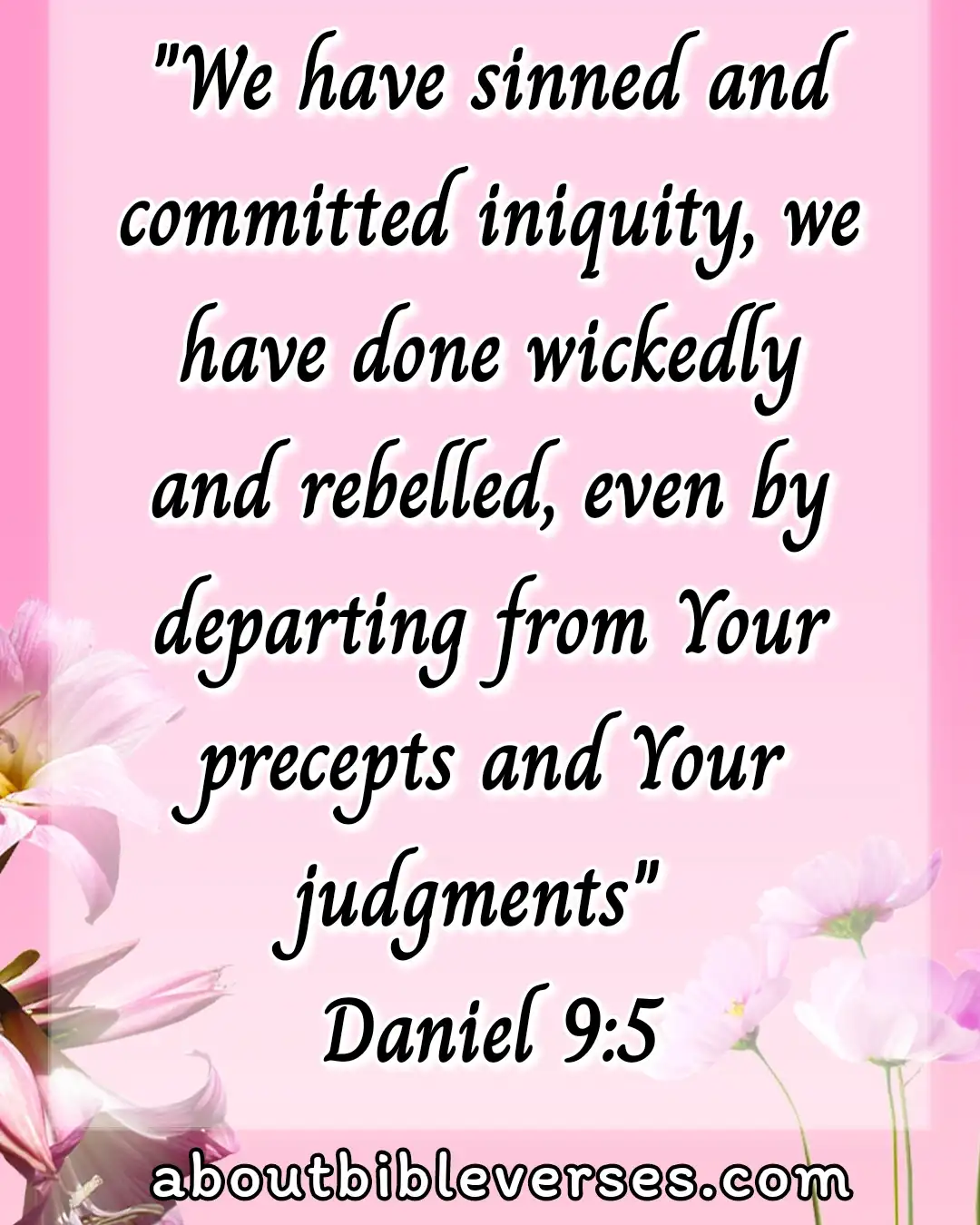 Daniel 9:5(KJV)"We have sinned, and have committed iniquity, and have done wickedly, and have rebelled, even by departing from thy precepts and from thy judgments"
Explanation:- When we leave God's way we face many troubles in our life. To enjoy our earthly life we need to put aside all our sinful activities. As the Lord is holy so we need to maintain a holy life.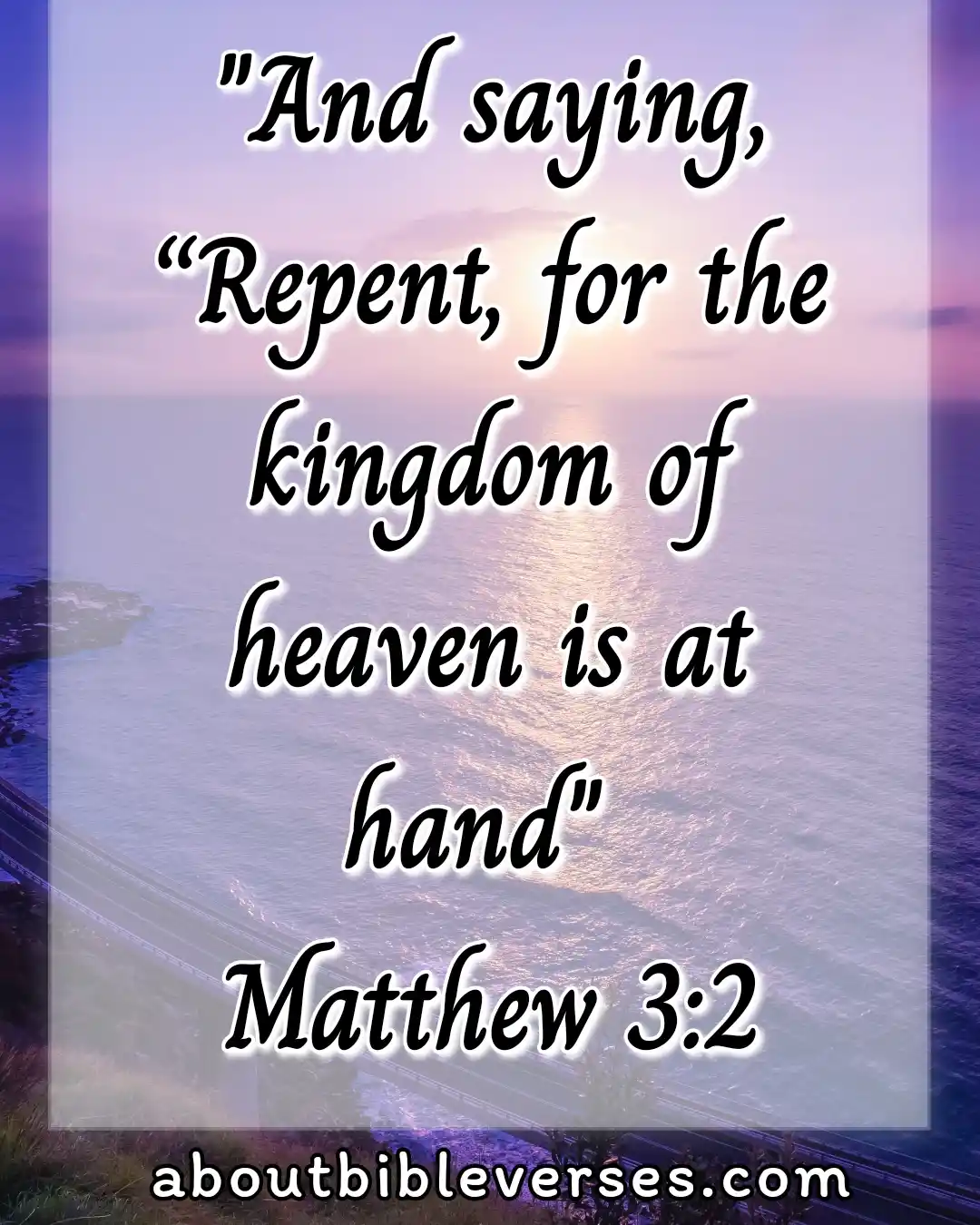 Matthew 3:2(KJV)"And saying, Repent ye: for the kingdom of heaven is at hand"
Explanation:- John the Baptist preached to the Jews to repent their sins as the kingdom of God had come to them. They were called to turn away from their sins so they can be saved by the grace of God. During that time the children of Israel hoped to embrace their king in a worldly manner but they never expected that Jesus was their king who was born in a poor house.
Bible Verse Confess Your Sins To One Another
The bible encourages all believers to admit their sins to each other so they can be forgiven in the eyes of the Lord.  God has forgiven all our sins and he wants us not to walk anymore in sins. Let us see the Bible verses which teach us to confess our sins to one another.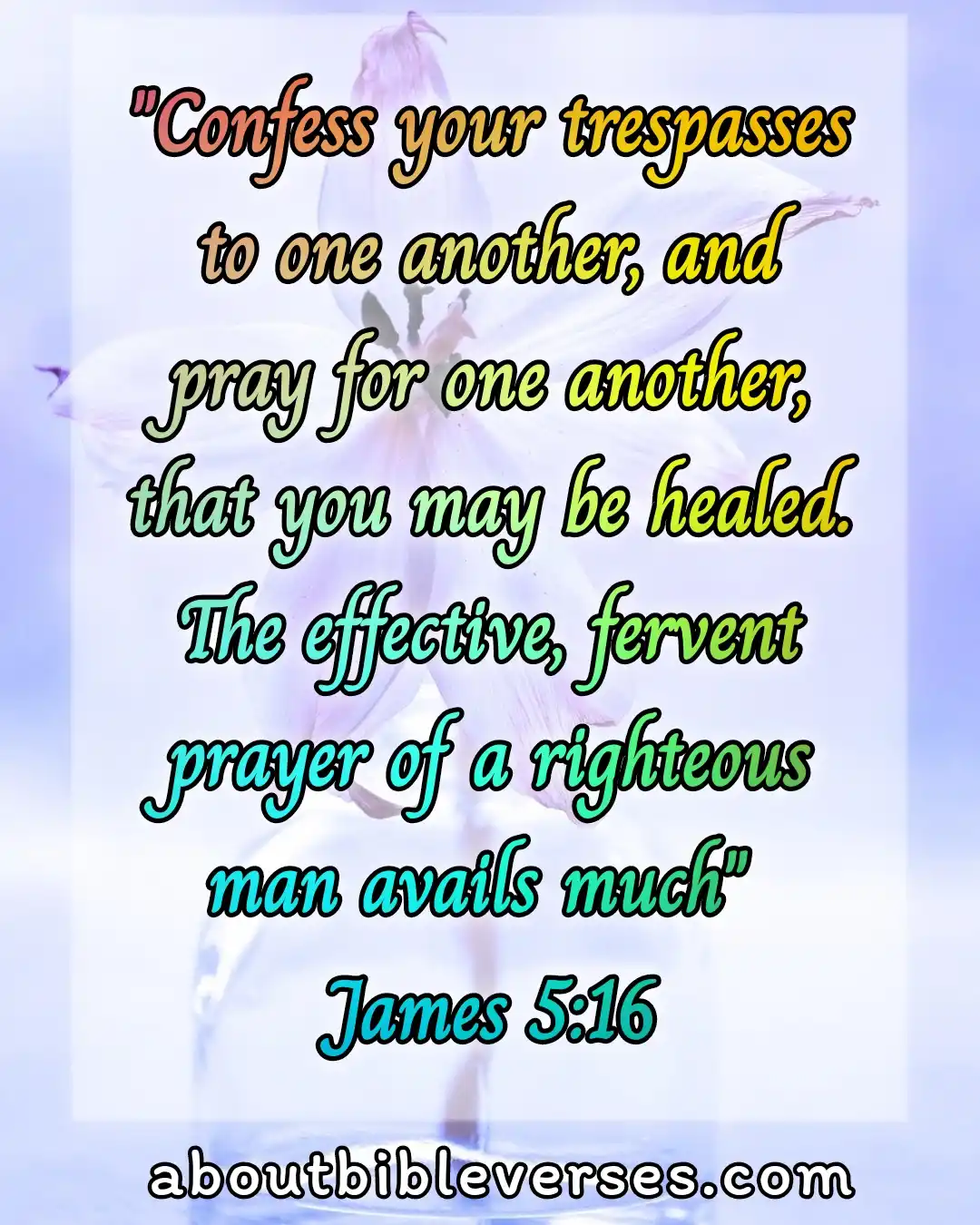 James 5:16(KJV)"Confess your faults one to another, and pray one for another, that ye may be healed. The effectual fervent prayer of a righteous man availeth much"
Explanation:- The books of James teach the believers to confess their sins so that they can have a sweet relationship among them. God wants us to live peacefully and love each other as he loves us all. We are here to glorify him in our lives.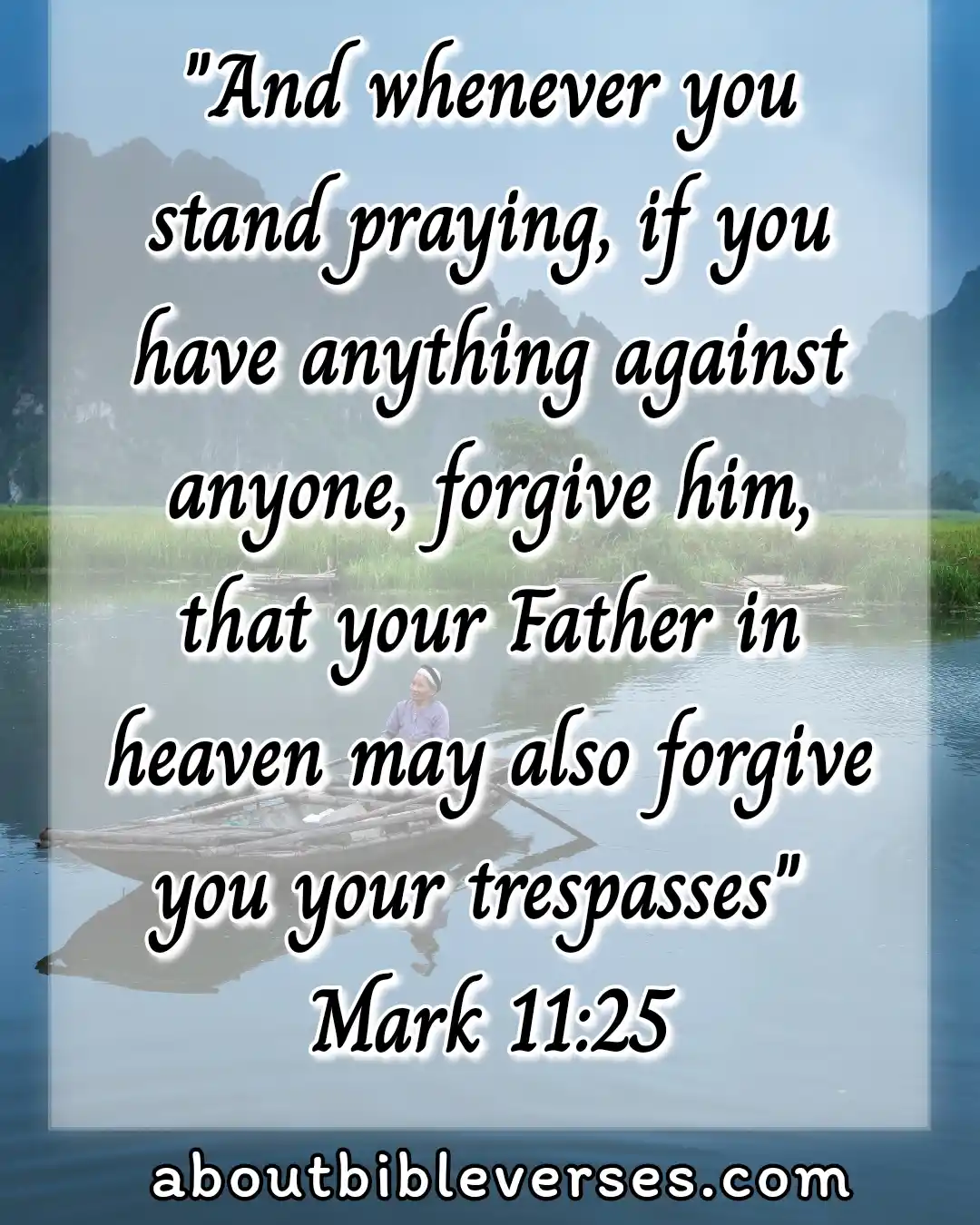 Mark 11:25(KJV)"And when ye stand praying, forgive, if ye have ought against any: that your Father also which is in heaven may forgive you your trespasses"
Explanation:- When the children of God stand for the prayer they must first forgive their enemies. if they keep the anger in their hearts then God will not forgive their sins as well. 
God wants us to be free from all kinds of sins. When we hold the anger, it forces us to commit sin against the Lord. So we must forgive others as the Lord forgives us.
Luke 17:3-4(KJV)"Take heed to yourselves: If thy brother trespass against thee, rebuke him; and if he repent, forgive him. And if he trespass against thee seven times in a day, and seven times in a day turn again to thee, saying, I repent; thou shalt forgive him"
Explanation:- If any of our brothers commit any sin and he asks forgiveness, immediately we should forgive him. As the Lord had shown the mercy on the cross for us, then who are we to keep the sin of our brother?
We need to bring them in the light of God's love. If we follow what Jesus taught us to do then we will be able to enter his kingdom.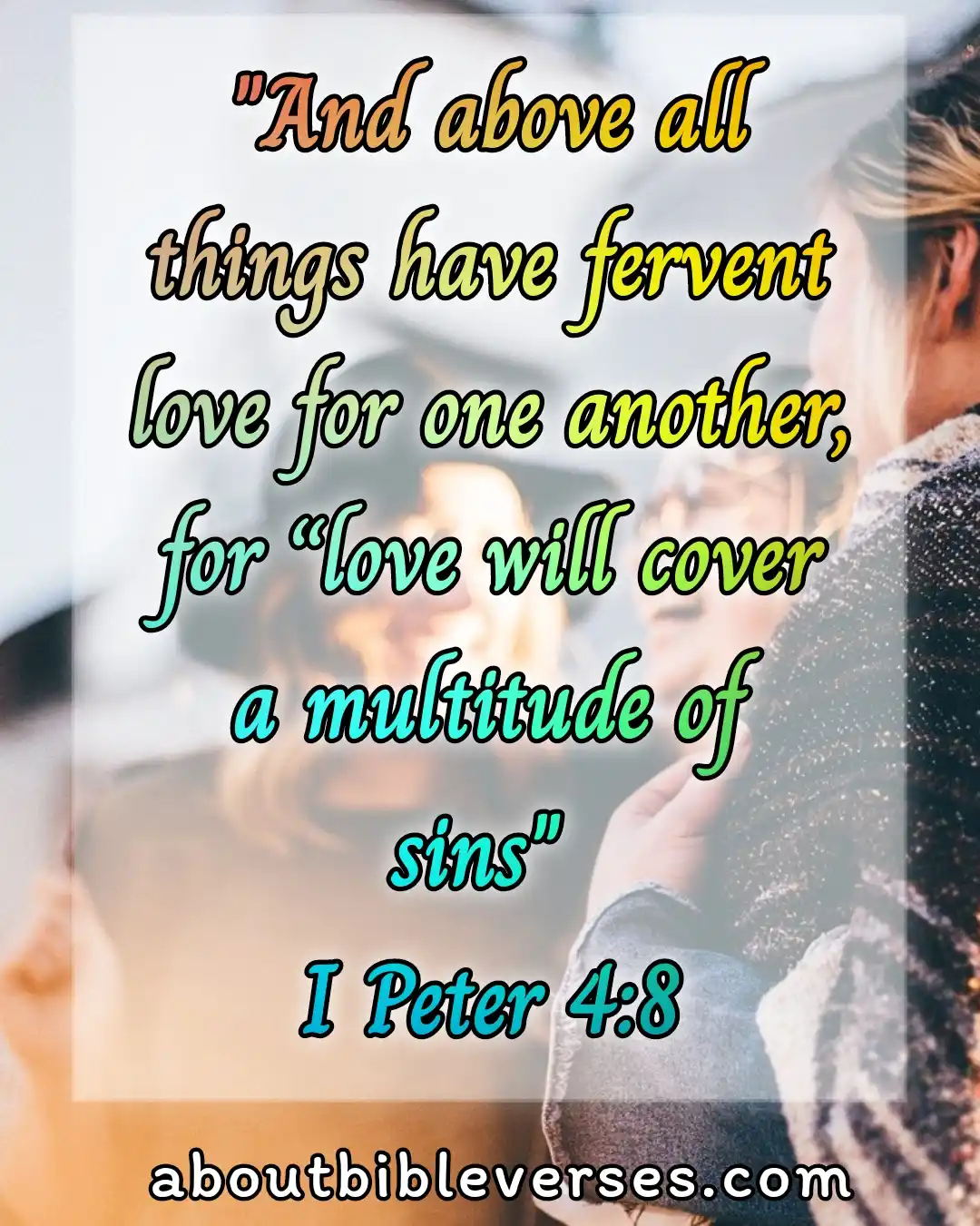 1 Peter 4:8(KJV)"And above all things have fervent charity among yourselves: for charity shall cover the multitude of sins"