Before Jesus, we had no hope of life but he made us righteous and redeemed us from the power of sin. To deliver us from death Jesus sacrificed himself and gave us the way to receive God's forgiveness. It is the great Jon that he had done for man's eternal life.
Jesus expressed the grace of God on the cross and now he is offering everyone to come before him in order to receive forgiveness from the Lord.
If a sinner decides to obtain a new life, he must submit himself before the Lord and he will be enjoying his new life only after receiving Jesus.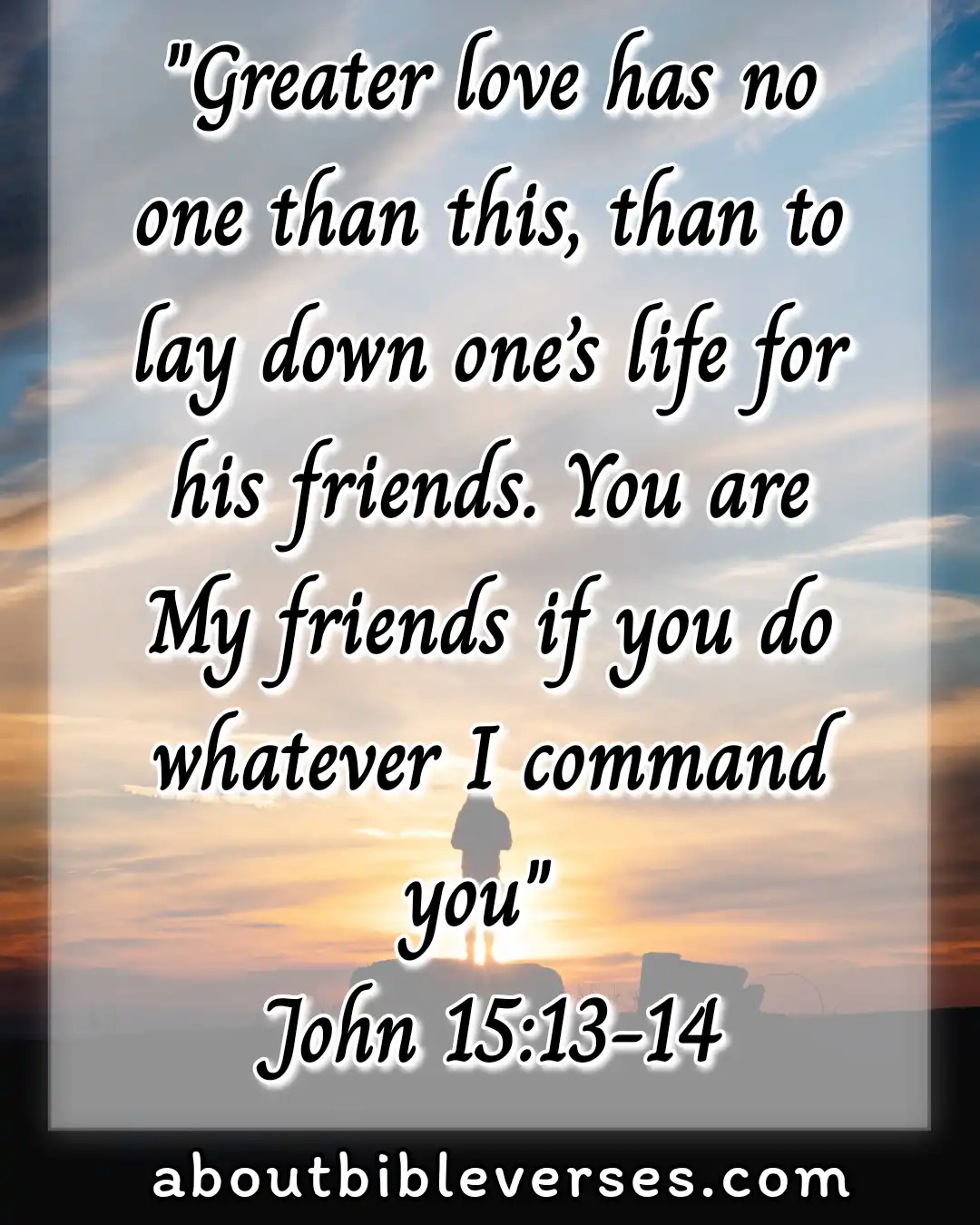 John 15:13-14(KJV)"Greater love hath no man than this, that a man lay down his life for his friends. Ye are my friends, if ye do whatsoever I command you"
Explanation:- God has shown his love on the cross by sacrificing him upon the cross. That is the evidence of his great love. He called his disciples his friends so they may not perish.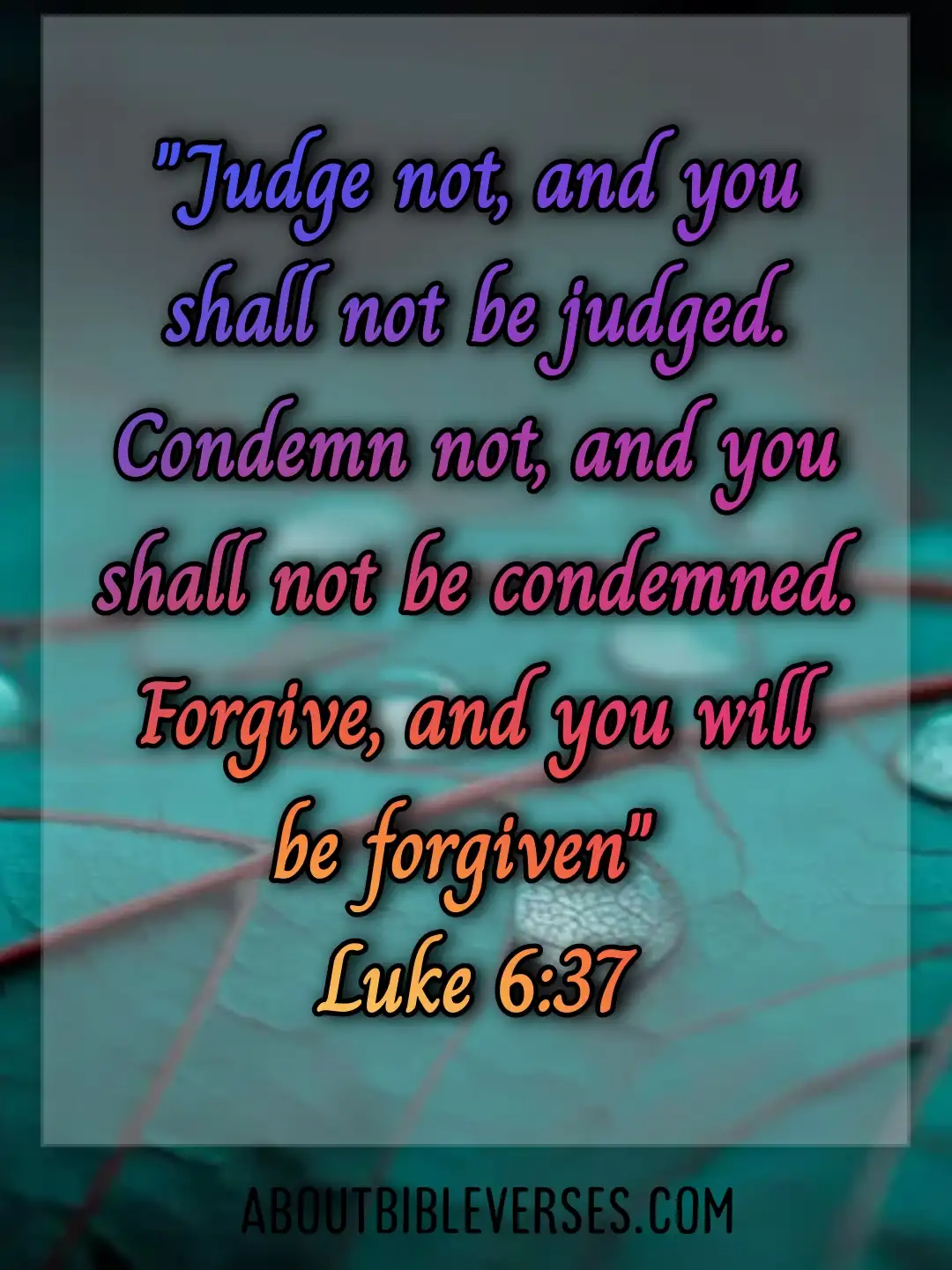 Luke 6:37(KJV)"Judge not, and ye shall not be judged: condemn not, and ye shall not be condemned: forgive, and ye shall be forgiven"
Explanation:- The scripture strongly warned the believers not to find fault with others and judge them. God wants us to forgive each other so our sins can be forgiven in his sight.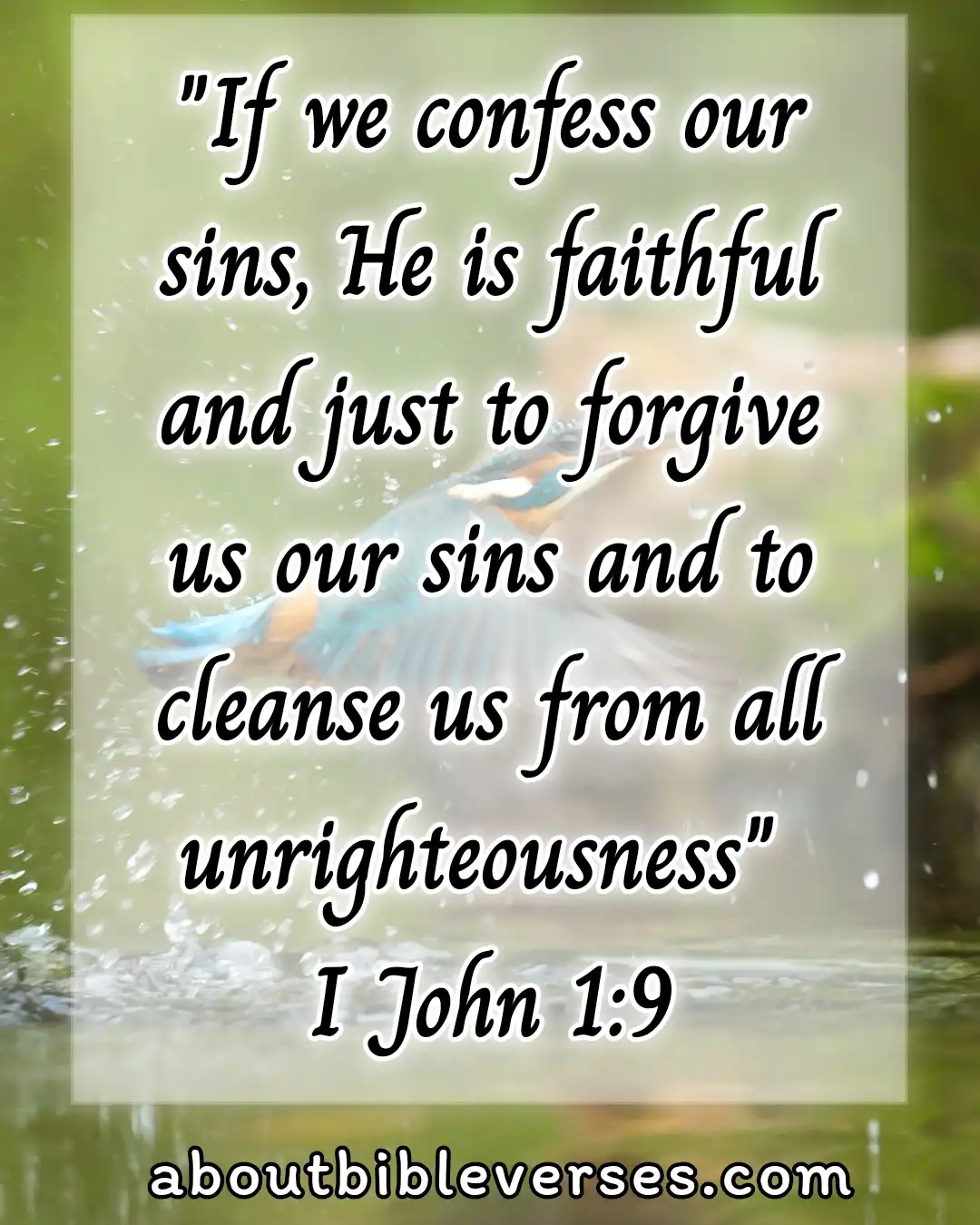 1 John 1:9(KJV)"If we confess our sins, he is faithful and just to forgive us our sins, and to cleanse us from all unrighteousness"
Explanation:- The Lord is willing to forgive our sins when we confess our sins before him. We need to wash away from all the sins that we have committed so far. We must seek his forgiveness in our life in order to be righteous.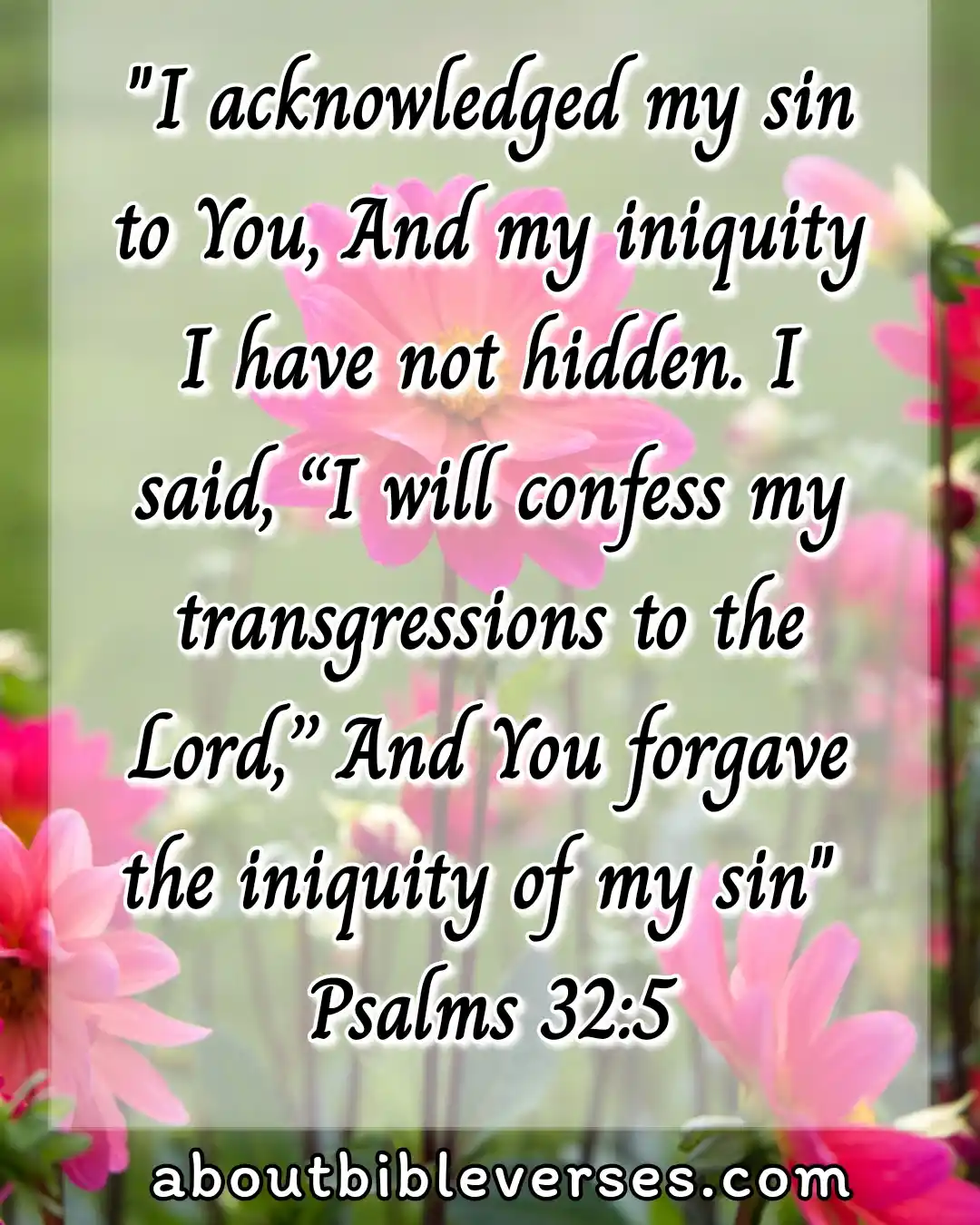 Psalm 32:5(KJV)"I acknowledge my sin unto thee, and my iniquity have I not hid. I said, I will confess my transgressions unto the Lord; and thou forgavest the iniquity of my sin"
Explanation:- We need to acknowledge all our evil works before the Lord so that we can be found forgiven in his sight. King David has said that he asked God to forgive him for the sins that he has done. In the same manner, we should ask forgiveness from the Lord so that we will be able to stand before him.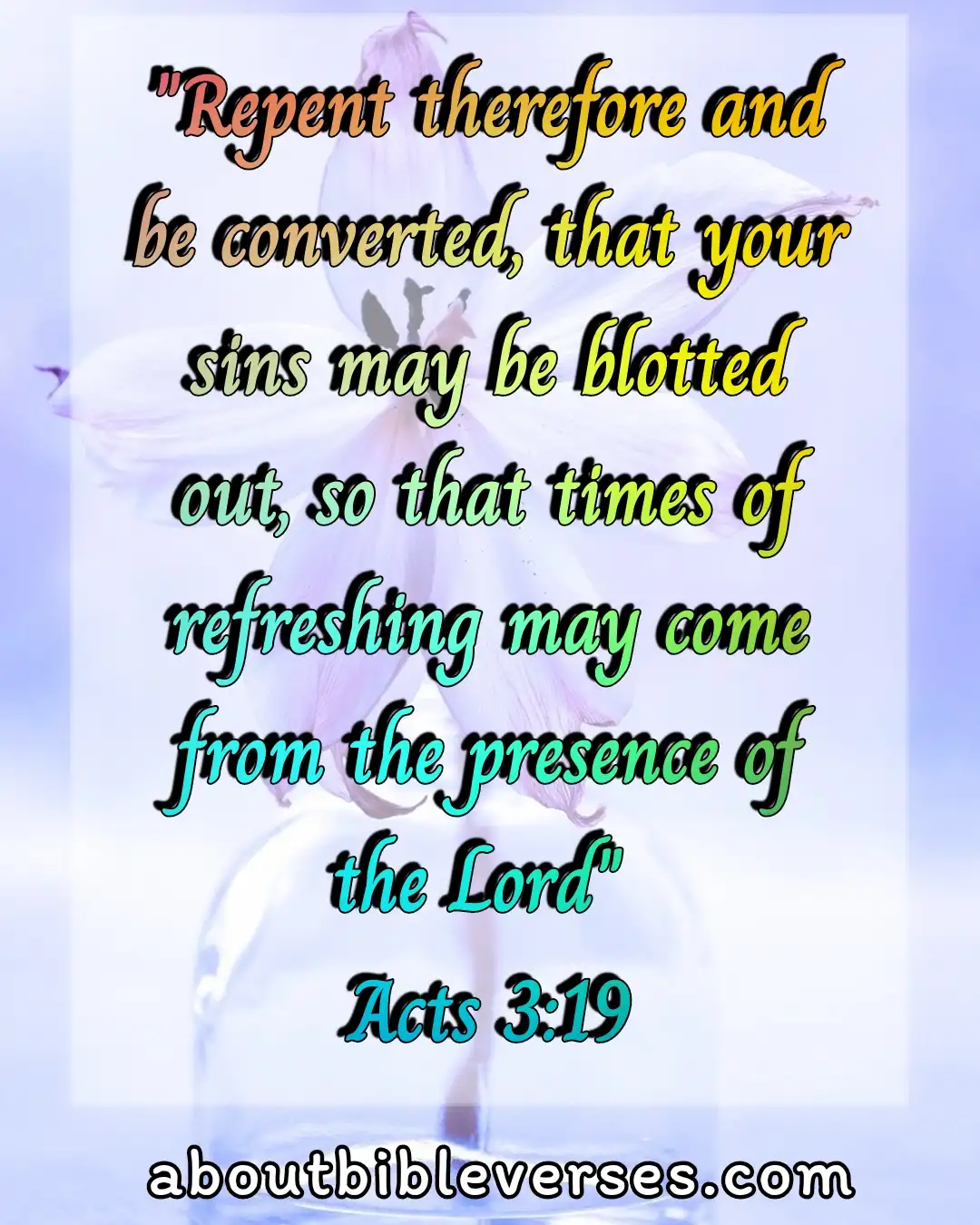 Acts 3:19(KJV)"Repent ye therefore, and be converted, that your sins may be blotted out, when the times of refreshing shall come from the presence of the Lord"
Explanation:- According to the scripture we all are sinners and we cannot make ourselves righteous by our own efforts. We need to repent for the sins that we have done and if we do so, only then will we find Grace in the sight of God.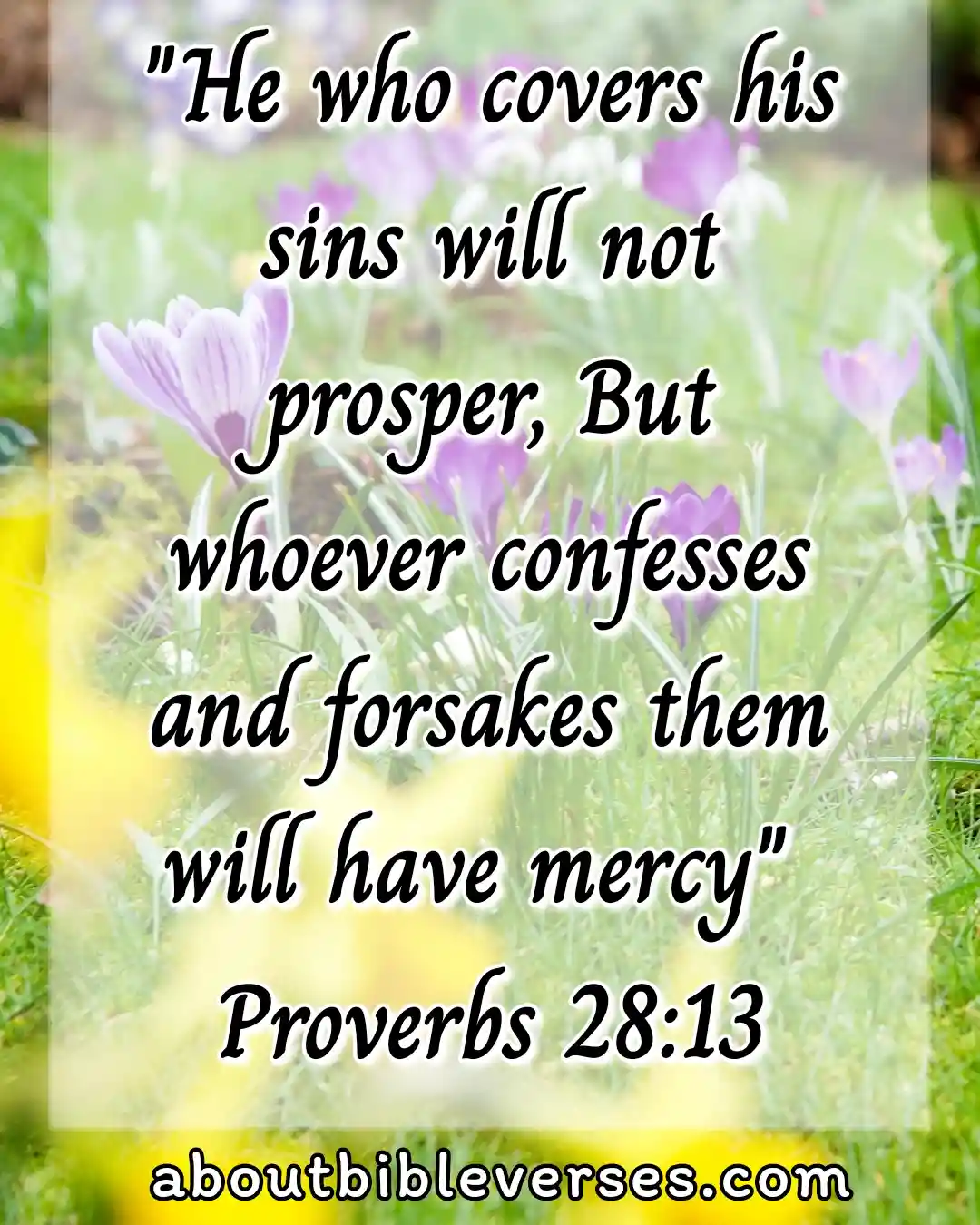 Proverbs 28:13(KJV)"He that covereth his sins shall not prosper: but whoso confesseth and forsaketh them shall have mercy"
Explanation:- The word of God tells us that we must confess our sins before the Lord to be forgiven. If we hide all of our sins from him then we will stand before his judgment and we will be thrown into the lake of fire so we need to receive his forgiveness by repenting our sins.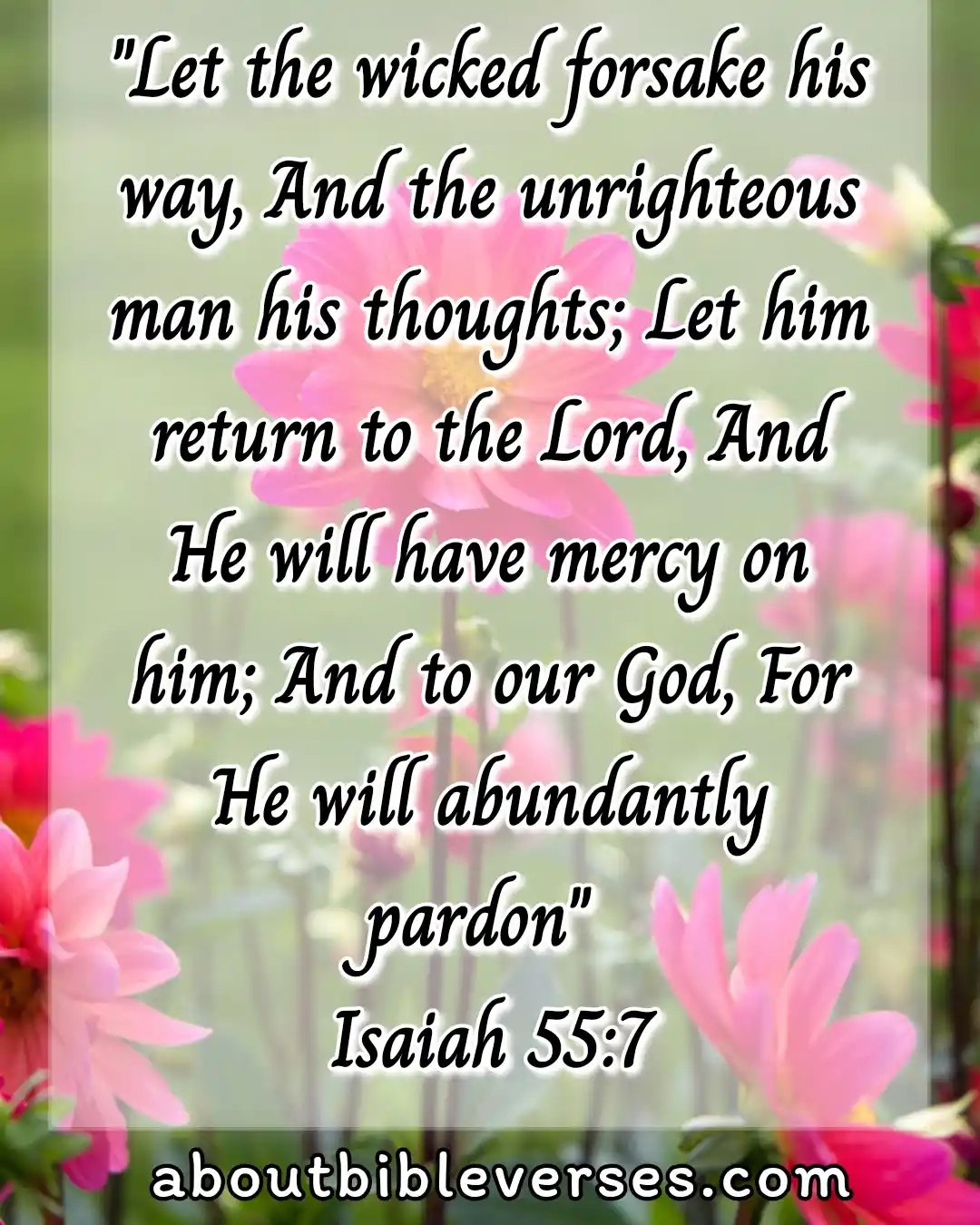 Isaiah 55:7(KJV)" Let the wicked forsake his way, and the unrighteous man his thoughts: and let him return unto the Lord, and he will have mercy upon him; and to our God, for he will abundantly pardon"
Explanation:- When the children of Israel left the ways of God at that time God called Isaiah and told him to send the message to his children so that they can repent from the sins and receive forgiveness in order to to get God's mighty hand over them.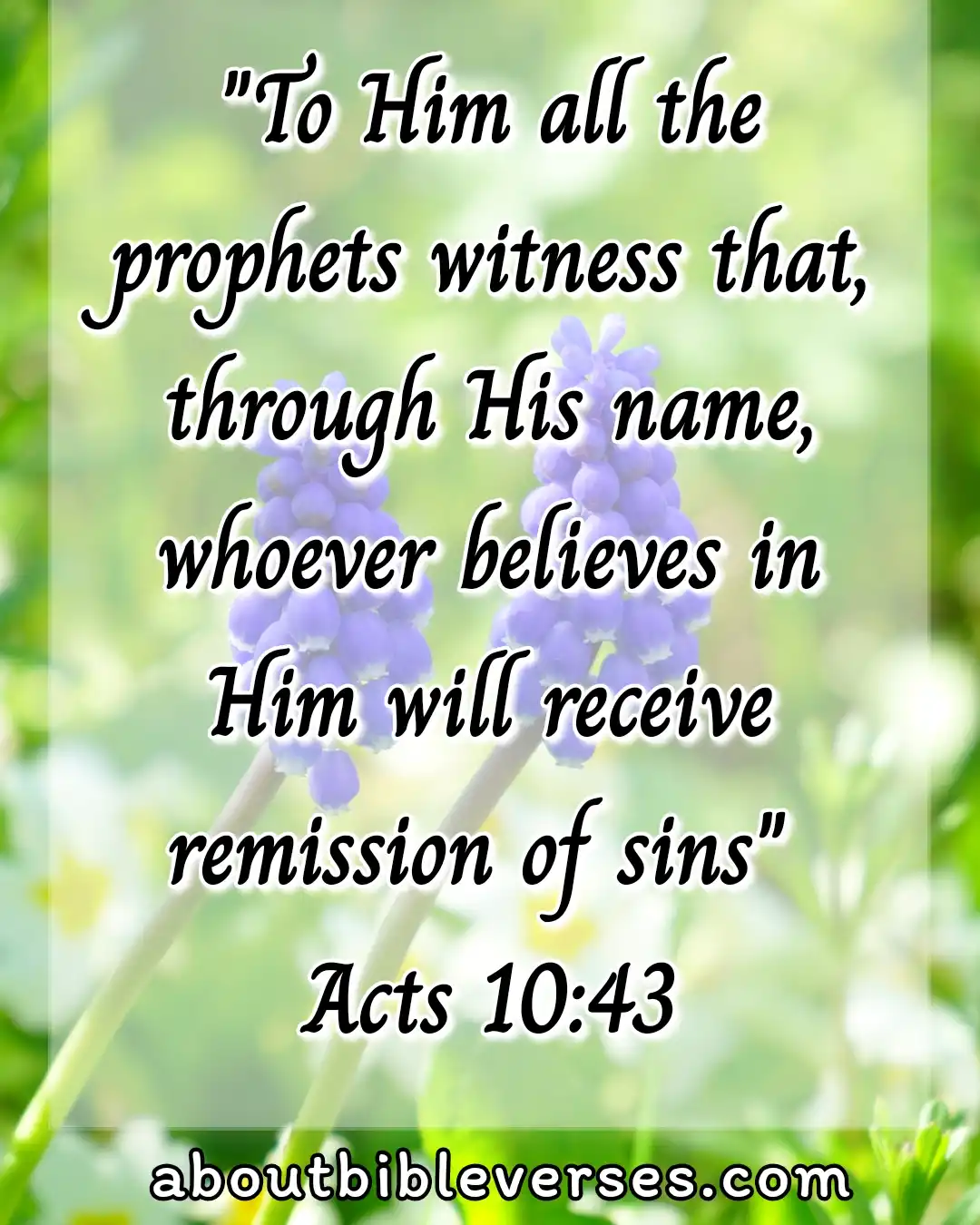 Acts 10:43(KJV)"To him give all the prophets witness, that through his name whosoever believeth in him shall receive remission of sins"
Explanation:- Forgiveness is found only in the name of Jesus as the disciples preached to the world. One can gain forgiveness only when he will seek the Lord and confess his sins before him.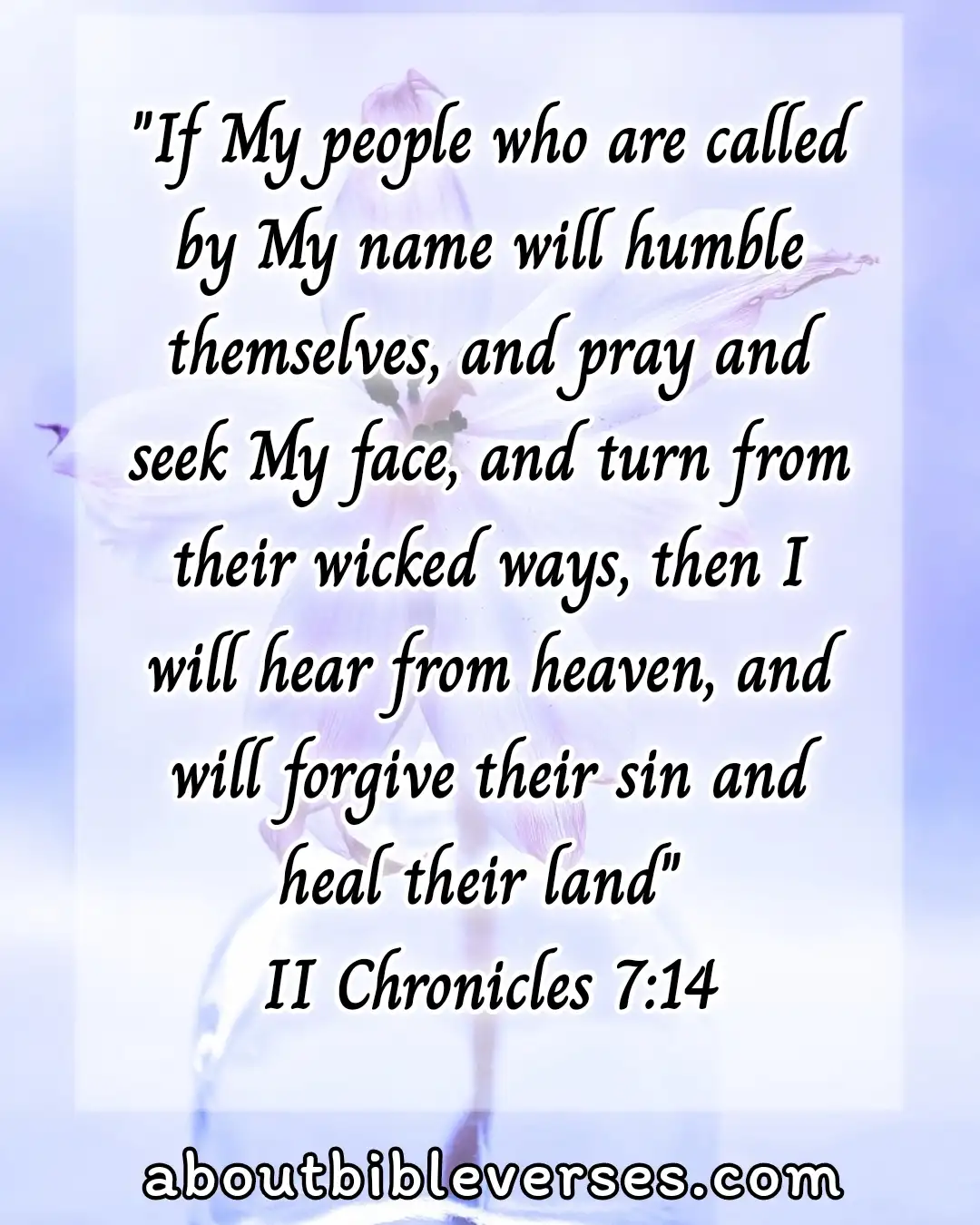 2 Chronicles 7:14(KJV)"If my people, which are called by my name, shall humble themselves, and pray, and seek my face, and turn from their wicked ways; then will I hear from heaven, and will forgive their sin, and will heal their land"
Explanation:- The Lord asked his people to leave their wickedness and seek his face then they would be forgiven The sins they have done so far. The Lord is faithful and he is worthy to forgive their sins and he will embrace them again with his love.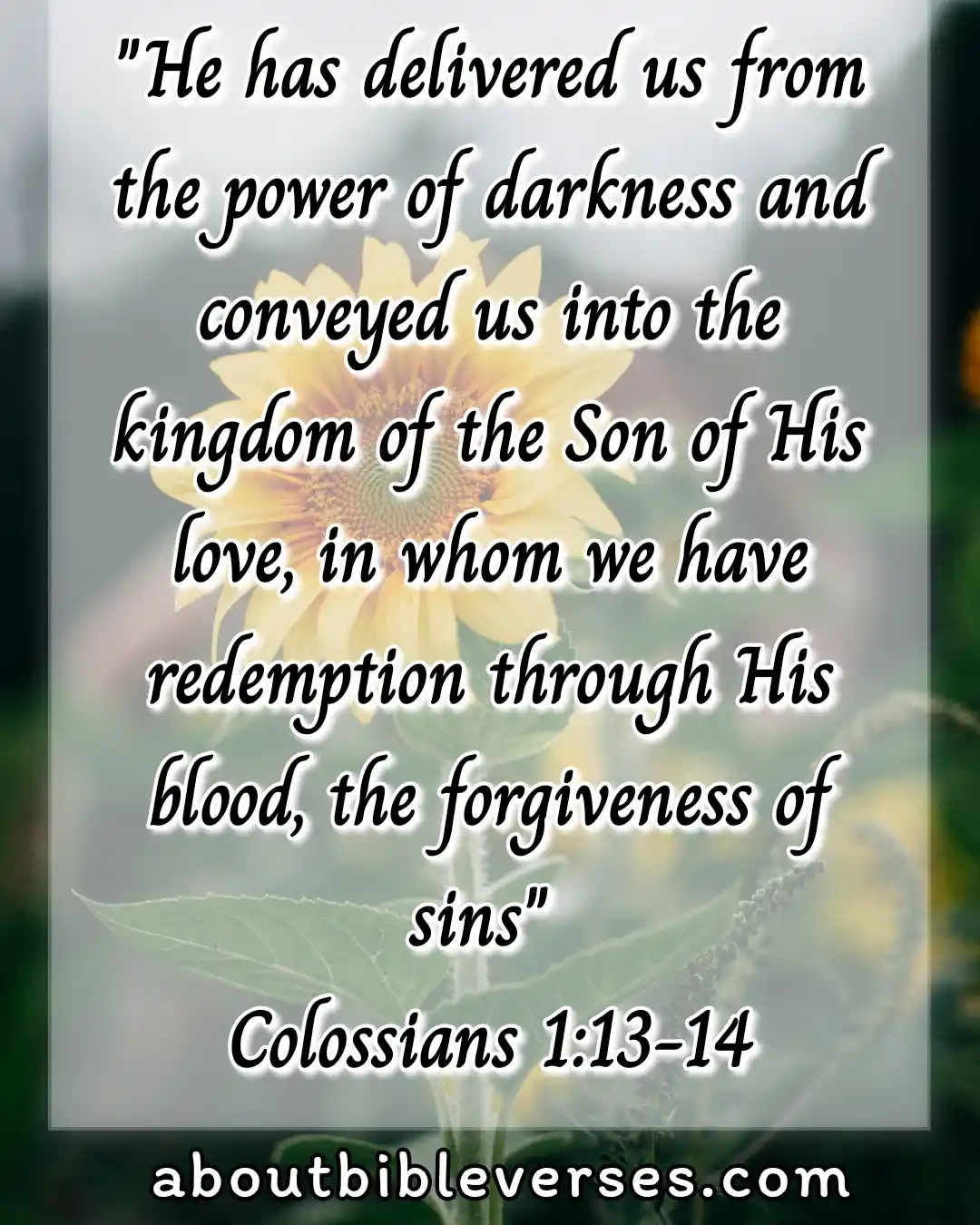 Colossians 1:13-14(KJV)"Who hath delivered us from the power of darkness, and hath translated us into the kingdom of his dear Son: In whom we have redemption through his blood, even the forgiveness of sins"
Explanation:- To forgive our sins the Lord sent his only begotten son on this earth so each of us might be forgiven by the precious blood that He shed on the cross. Jesus says if anyone loves me and keeps my voice will be forgiven and will find eternal life in heaven.
Bible Verses About Forgiving Others
God loves us as his own and he demands us to live peacefully on this earth as long as we will be here. He has commanded the disciples to maintain peace among themselves. So, he commanded them to forgive the sins of others so everyone can see God's love by his children.
Even our Lord Jesus Christ himself showed the world how to forgive others when the Roman soldiers killed the Lord Jesus and he said the Father to forgive them as they don't know what they are doing.(Luke 23:34)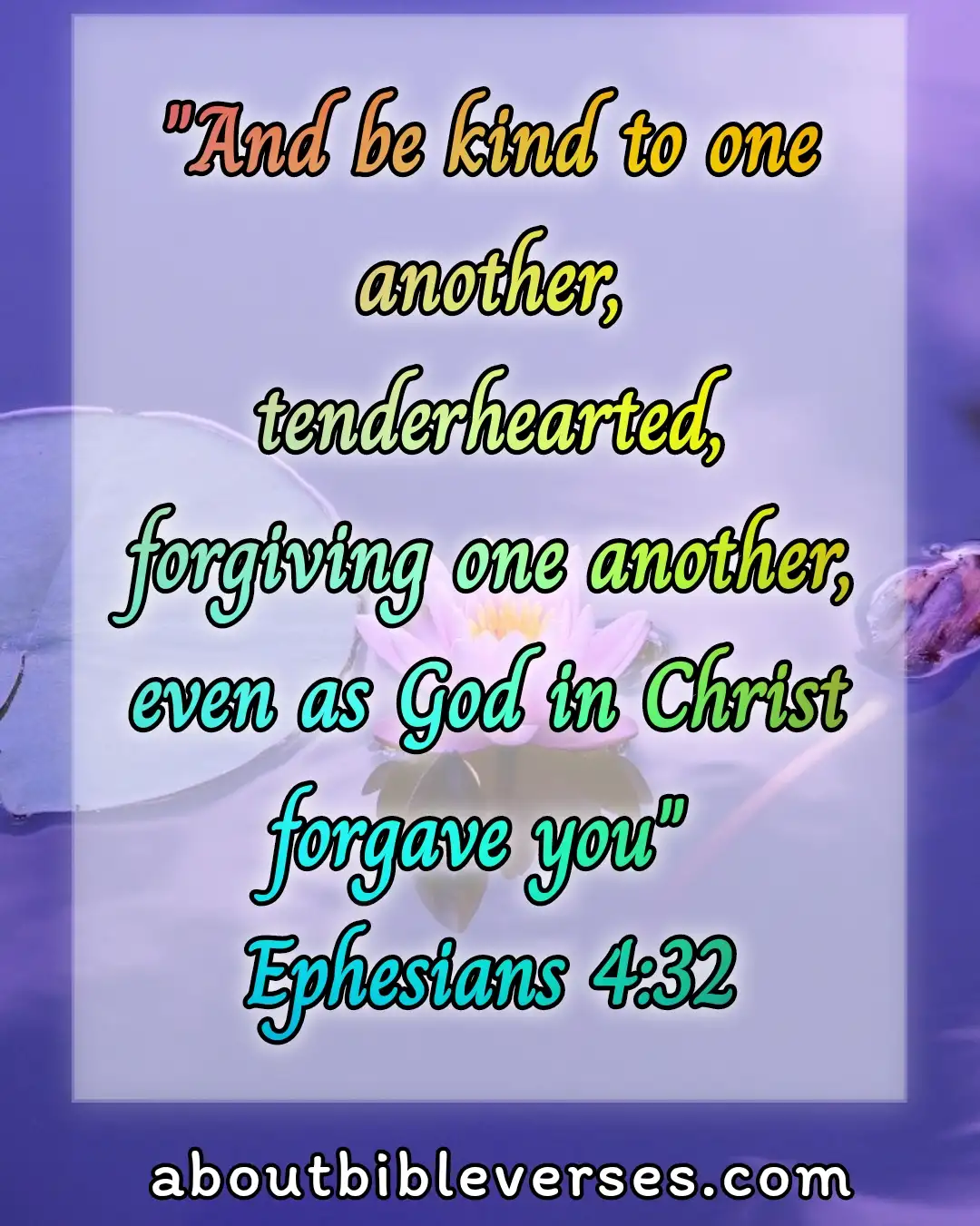 Ephesians 4:32(KJV)" And be ye kind one to another, tenderhearted, forgiving one another, even as God for Christ's sake hath forgiven you"
Explanation:- As God forgives our sins so we are the children of God and it is our duty to forgive others when somebody makes some mistakes towards us. If we hold their mistakes and punish them then God will also punish us according to our actions.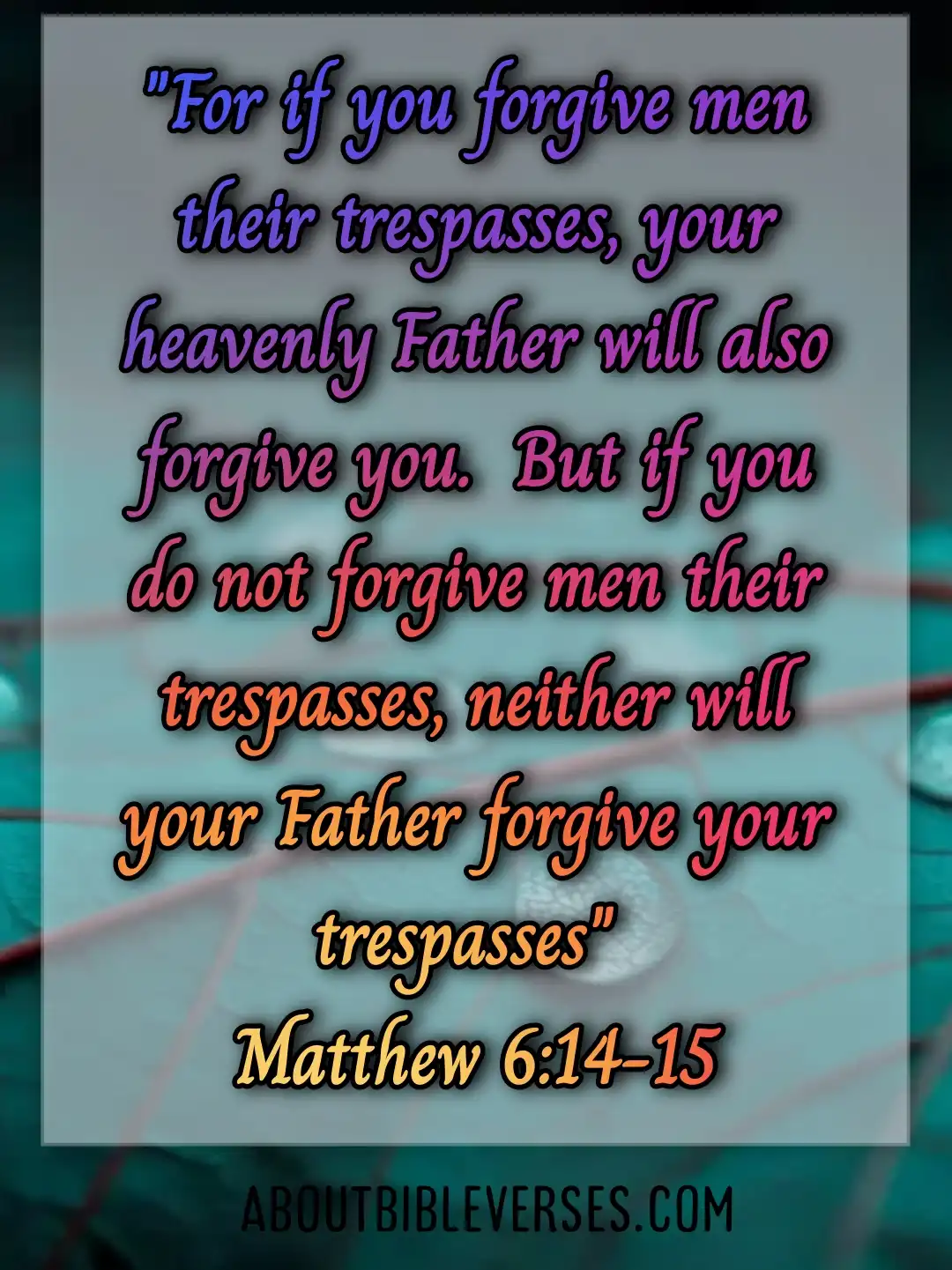 Matthew 6:14-15(KJV)"For if ye forgive men their trespasses, your heavenly Father will also forgive you: But if ye forgive not men their trespasses, neither will your Father forgive your trespasses"
Explanation:- The believers should forgive others because God loves each of us US and he wants us to forgive others when people around us hurt us. We will receive more blessings when we will be able to forgive others because God has fast forgiven us from the sins that we have committed.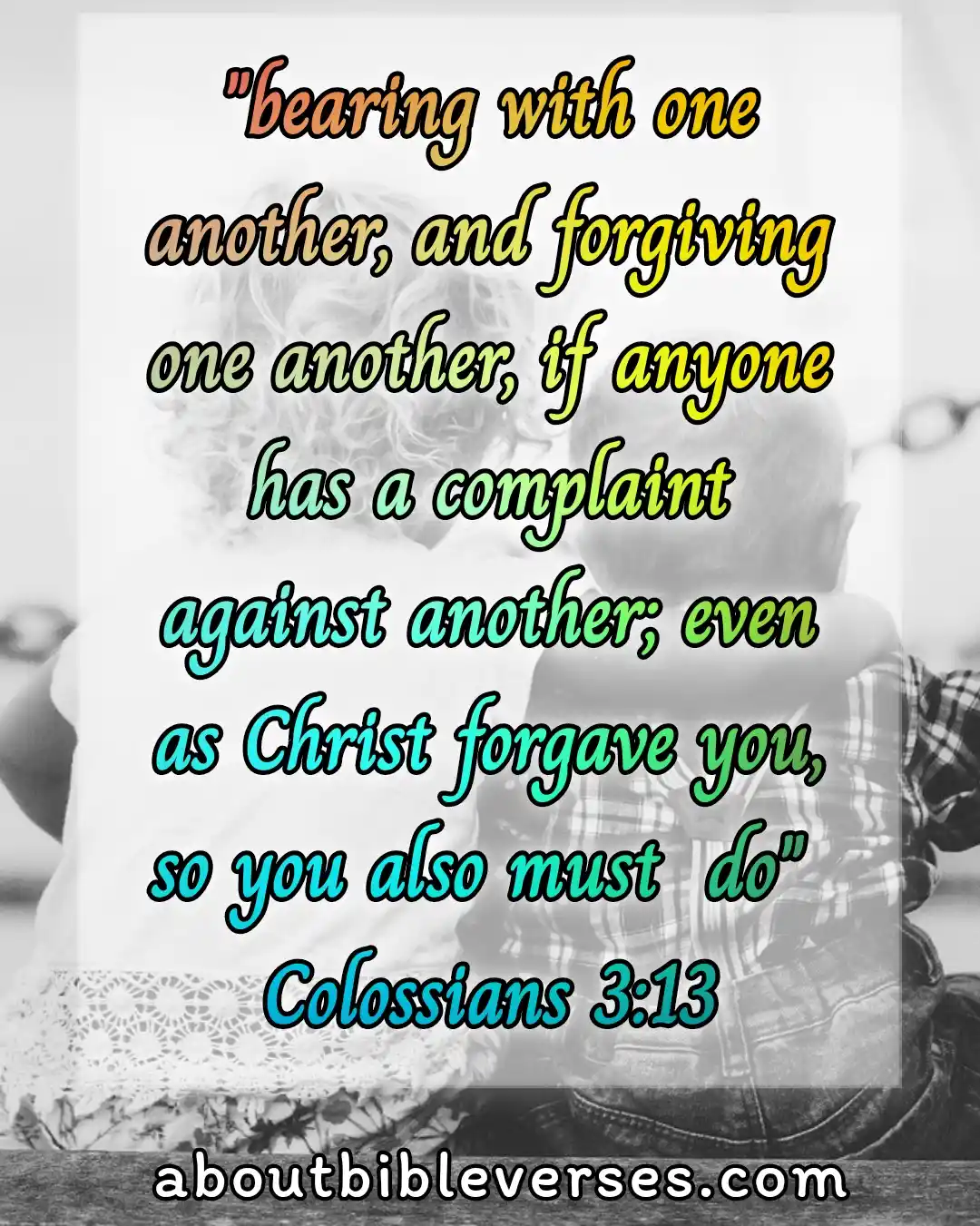 Colossians 3:13(KJV)"Forbearing one another, and forgiving one another, if any man have a quarrel against any: even as Christ forgave you, so also do ye"
Explanation:- Believers should not fight between themselves but they must for you in order to show the grace of God to others. Jesus gave a lesson to his disciples to love each other and forgive others when someone makes a mistake.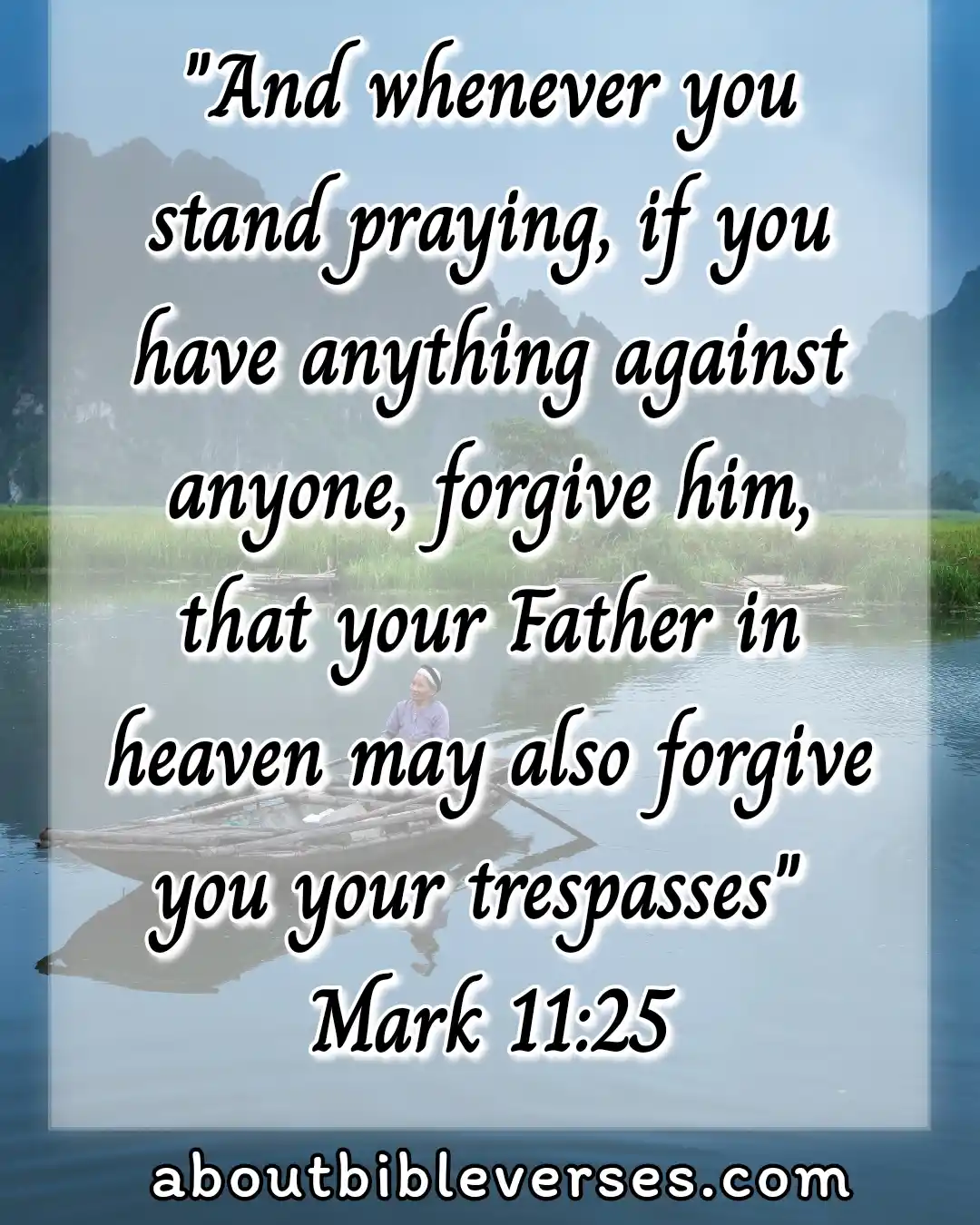 Mark 11:25(KJV)"And when ye stand praying, forgive, if ye have ought against any: that your Father also which is in heaven may forgive you your trespasses"
Explanation:- When the believers stand in prayer seeking the face of God in real life Dev Masha is the first to forgive their enemies so God will be placed with that work. If They fail to do so then God will not show his face to them.
Luke 17:3-4(KJV)"Take heed to yourselves: If thy brother trespass against thee, rebuke him; and if he repent, forgive him. And if he trespass against thee seven times in a day, and seven times in a day turn again to thee, saying, I repent; thou shalt forgive him"
Explanation:- If any brother trespasses the believers they must handle it with love and care in order to show them the love of God that they gained by receiving Jesus. If they punish them apart from the teachings of Jesus Christ then they have to stand before the judgment of the Lord at the time of God's judgment.