Our dear Christian brothers and sisters, welcome to you all in the name of our Lord Jesus Christ. Today we will know what the Bible says about bad language.
 The Bible says that all of us who are children of God are children of light and that we are all righteous because our God is righteous. If we think we are righteous, but we do not control our mouths, we speak nonsense and bad language, then our righteousness is worthless (James 1:26).
We thank and praise our great God with our mouths and how we can use our tongues to speak evil of others? (James 3:10)
(1 Corinthians 3:17-18) God's Word says that we all are God's temple and God's Spirit dwells in us, and if anyone tries to destroy this temple of God, God will destroy him. If we destroy this temple of God, then no one else is to be blamed for our own destruction.
The word of God in the Bible (Proverbs 18:21) says that our tongue can speak what brings us life or death. That is, the Word of God teaches us that when we speak to someone, we should not use bad language or wrongdoing at all, but speak with humility and politeness. Below here some Bible verses that speak of foul language or filthy speech.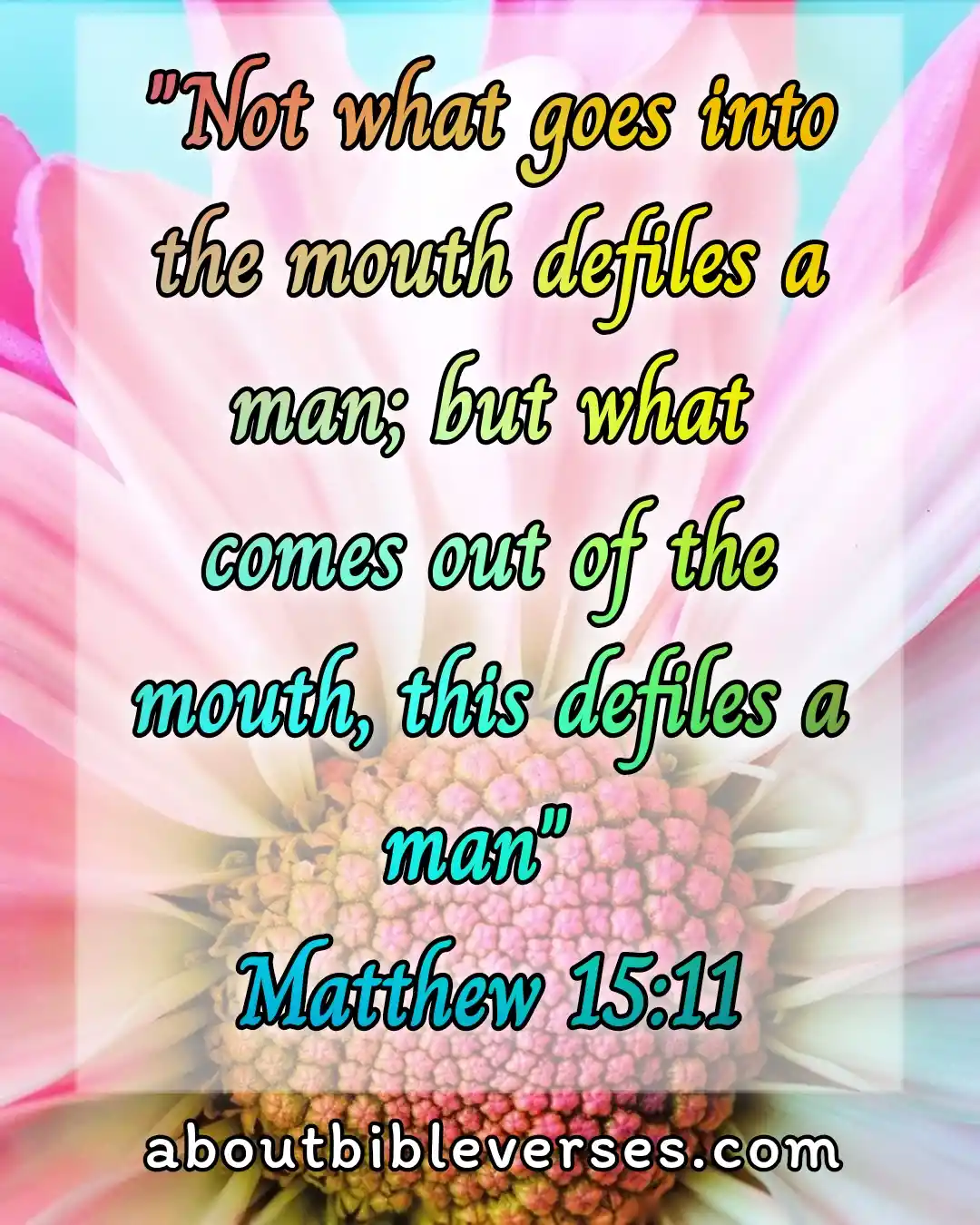 Matthew 15:11(KJV) "Not that which goeth into the mouth defileth a man; but that which cometh out of the mouth, this defileth a man"
1 Peter 3:10(KJV) "For he that will love life, and see good days, let him refrain his tongue from evil, and his lips that they speak no guile"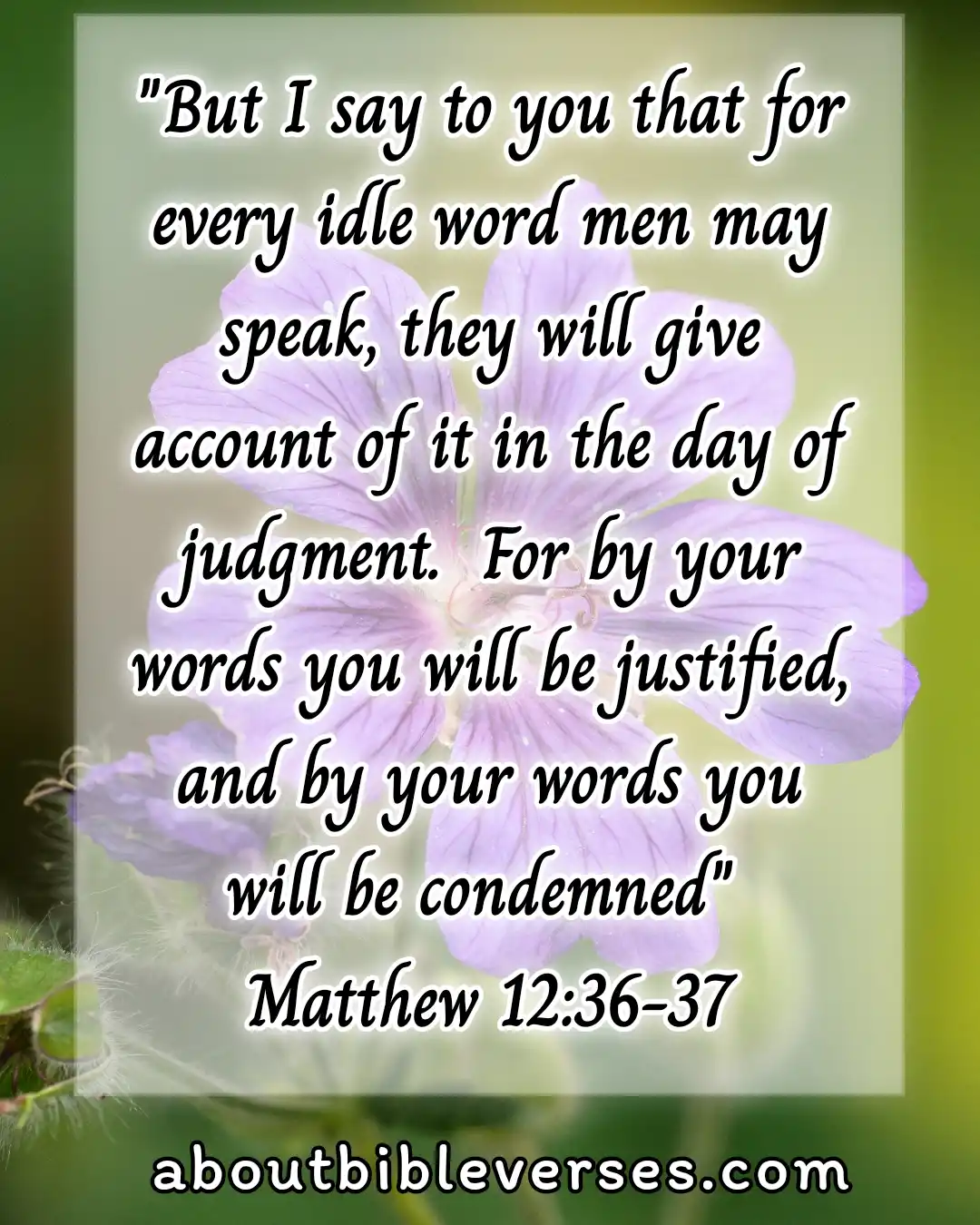 Matthew 12:36-37(KJV) "But I say unto you, That every idle word that men shall speak, they shall give account thereof in the day of judgment. For by thy words thou shalt be justified, and by thy words thou shalt be condemned"
Proverbs 4:24(KJV) "Put away from thee a froward mouth, and perverse lips put far from thee"
Proverbs 10:11(KJV) "The mouth of a righteous man is a well of life: but violence covereth the mouth of the wicked"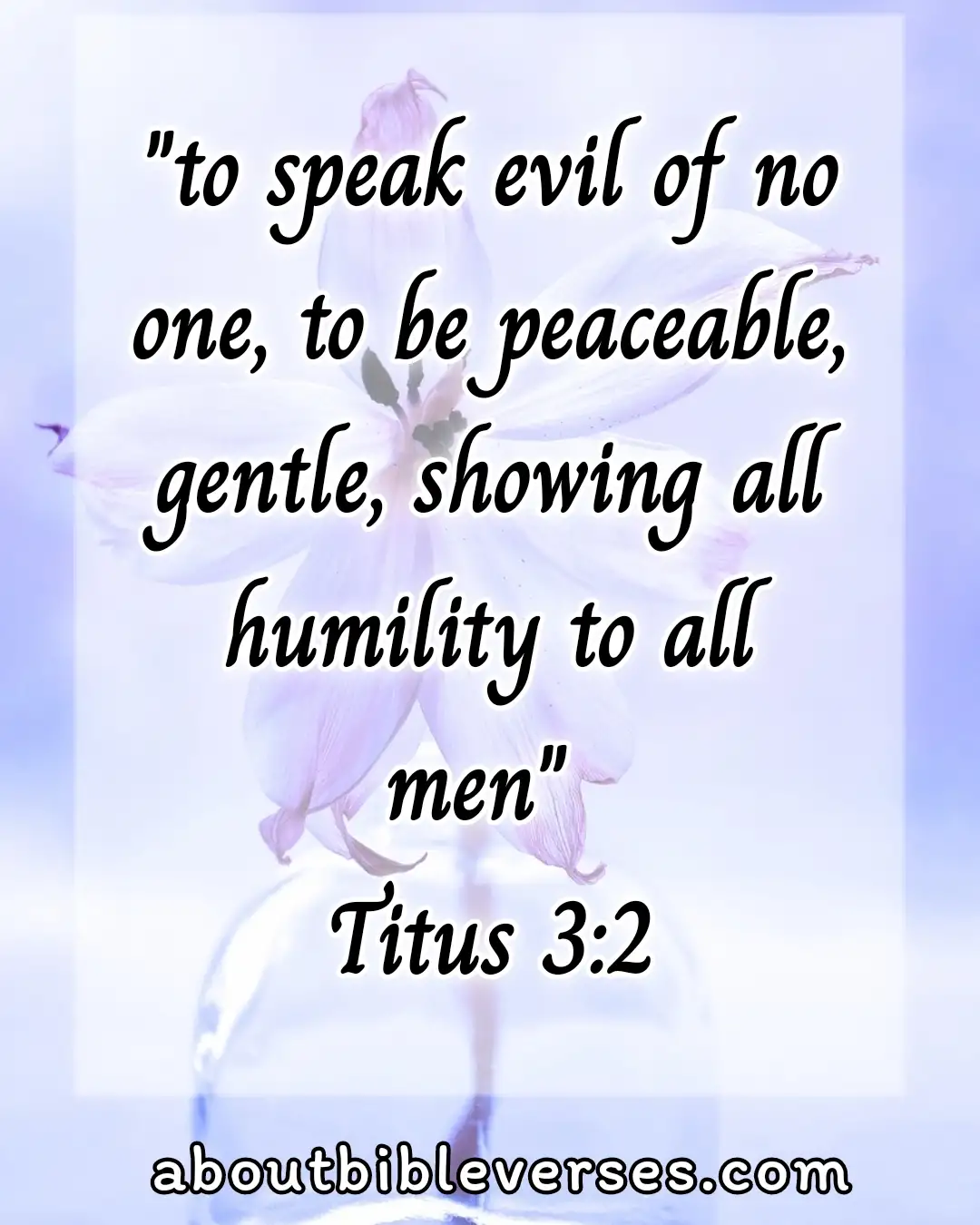 Titus 3:2(KJV) "To speak evil of no man, to be no brawlers, but gentle, shewing all meekness unto all men"
Proverbs 10:14(KJV) "Wise men lay up knowledge: but the mouth of the foolish is near destruction"
Proverbs 21:23(KJV) "Whoso keepeth his mouth and his tongue keepeth his soul from troubles"
Proverbs 13:3(KJV) "He that keepeth his mouth keepeth his life: but he that openeth wide his lips shall have destruction"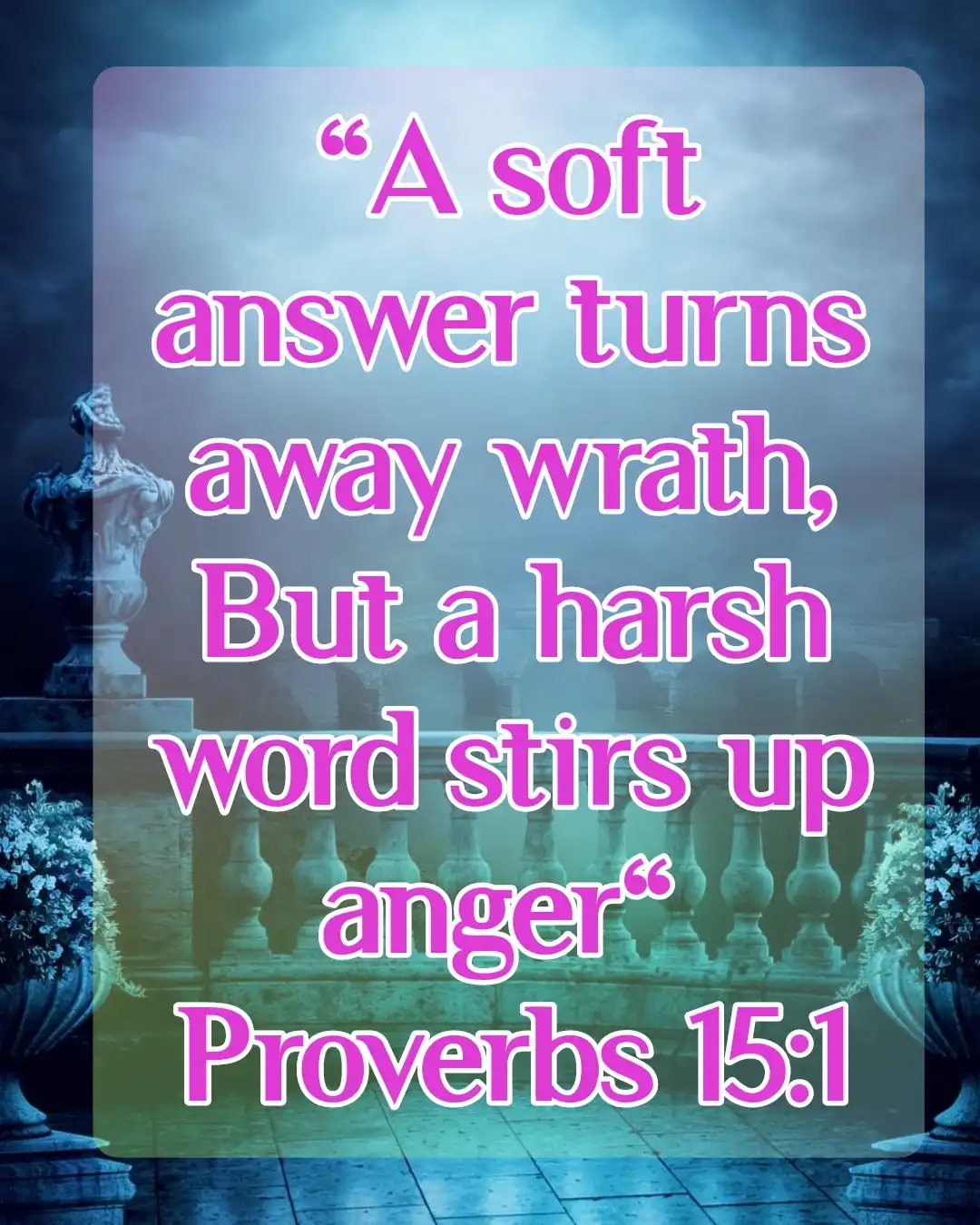 Proverbs 15:1(KJV) "A soft answer turneth away wrath: but grievous words stir up anger"
Proverbs 17:27(KJV) "He that hath knowledge spareth his words: and a man of understanding is of an excellent spirit"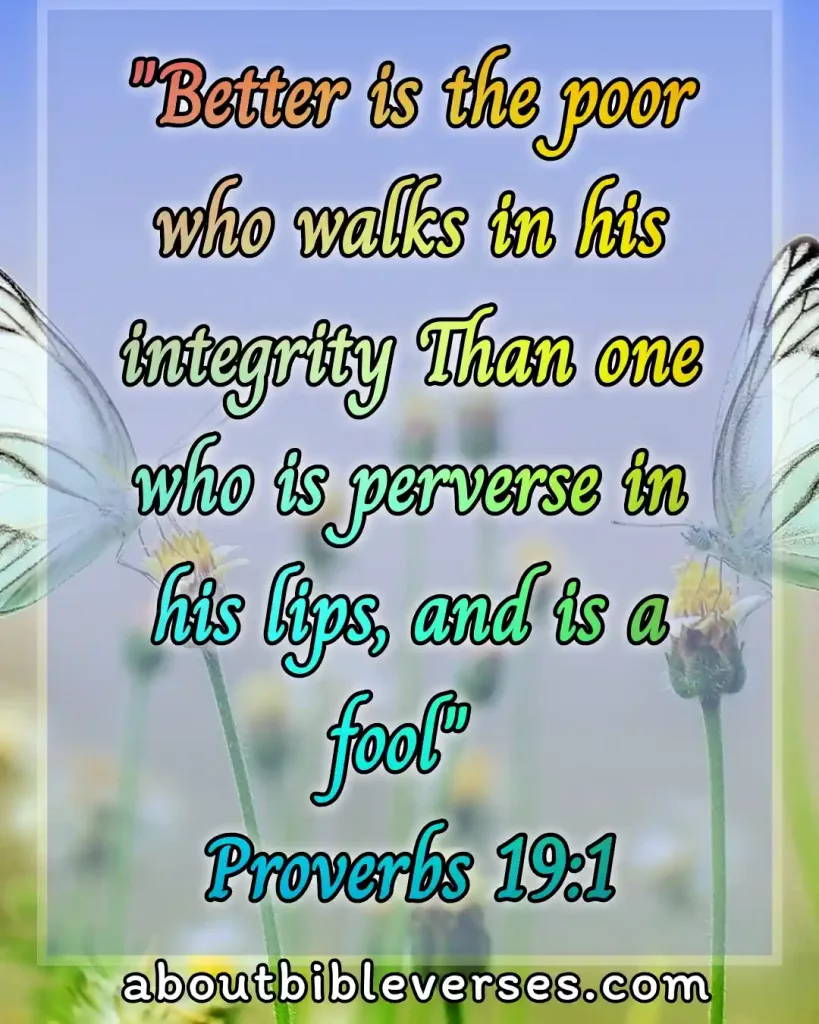 Proverbs 19:1(KJV) "Better is the poor that walketh in his integrity, than he that is perverse in his lips, and is a fool"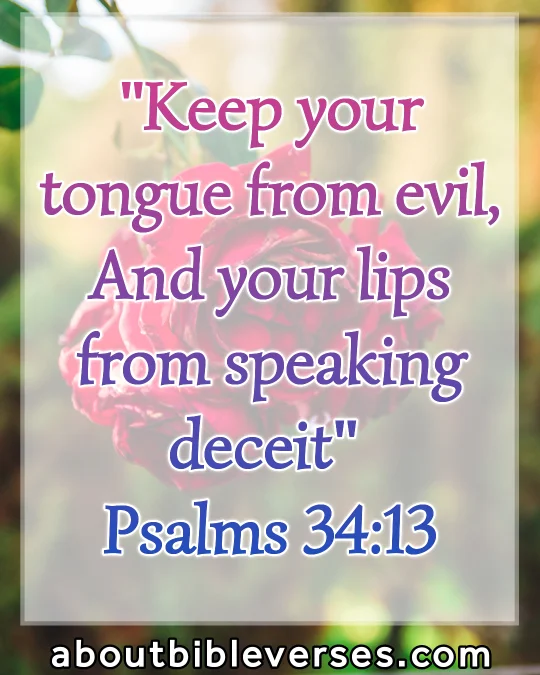 Psalm 34:13(KJV) "Keep thy tongue from evil, and thy lips from speaking guile"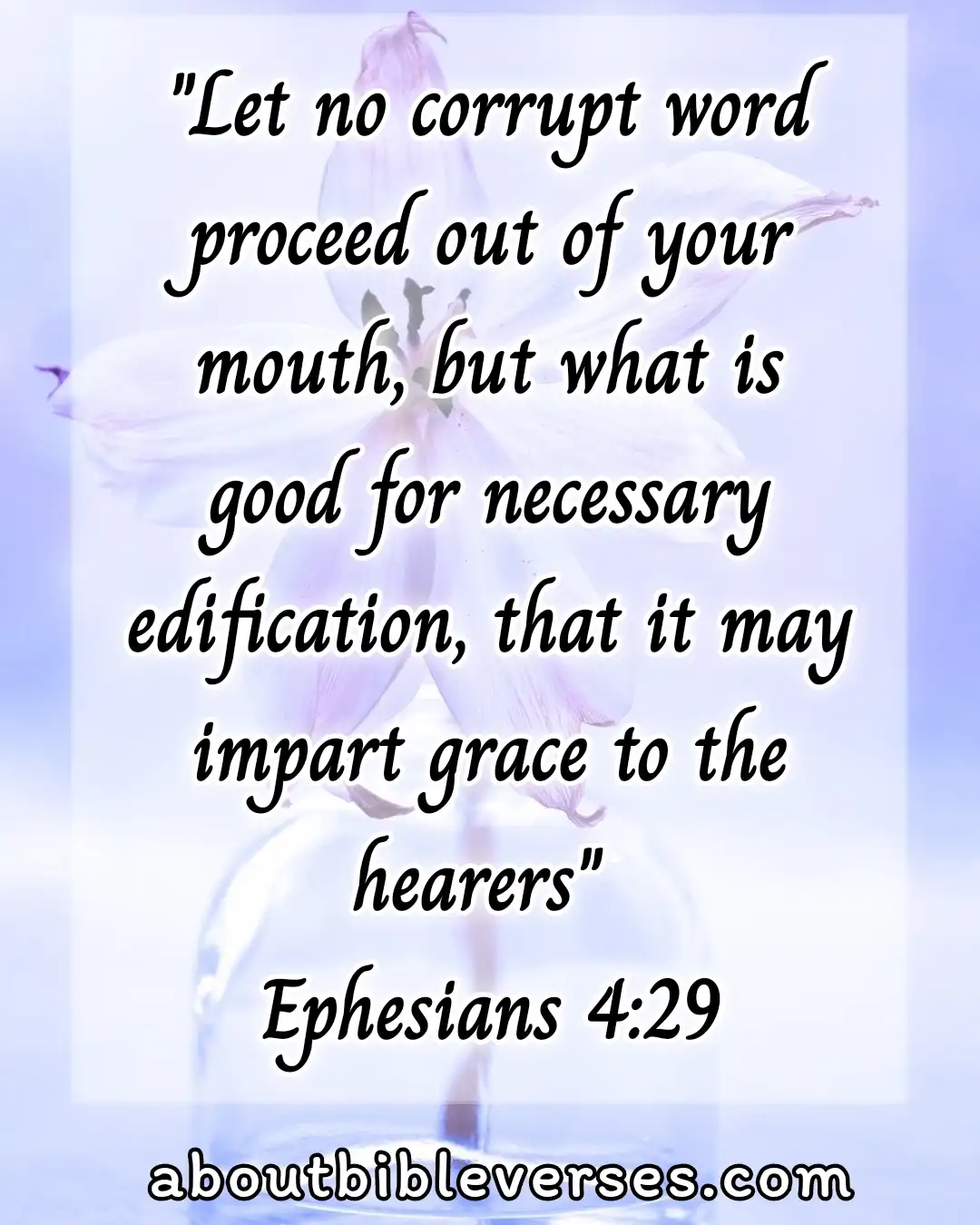 Ephesians 4:29(KJV) "Let no corrupt communication proceed out of your mouth, but that which is good to the use of edifying, that it may minister grace unto the hearers"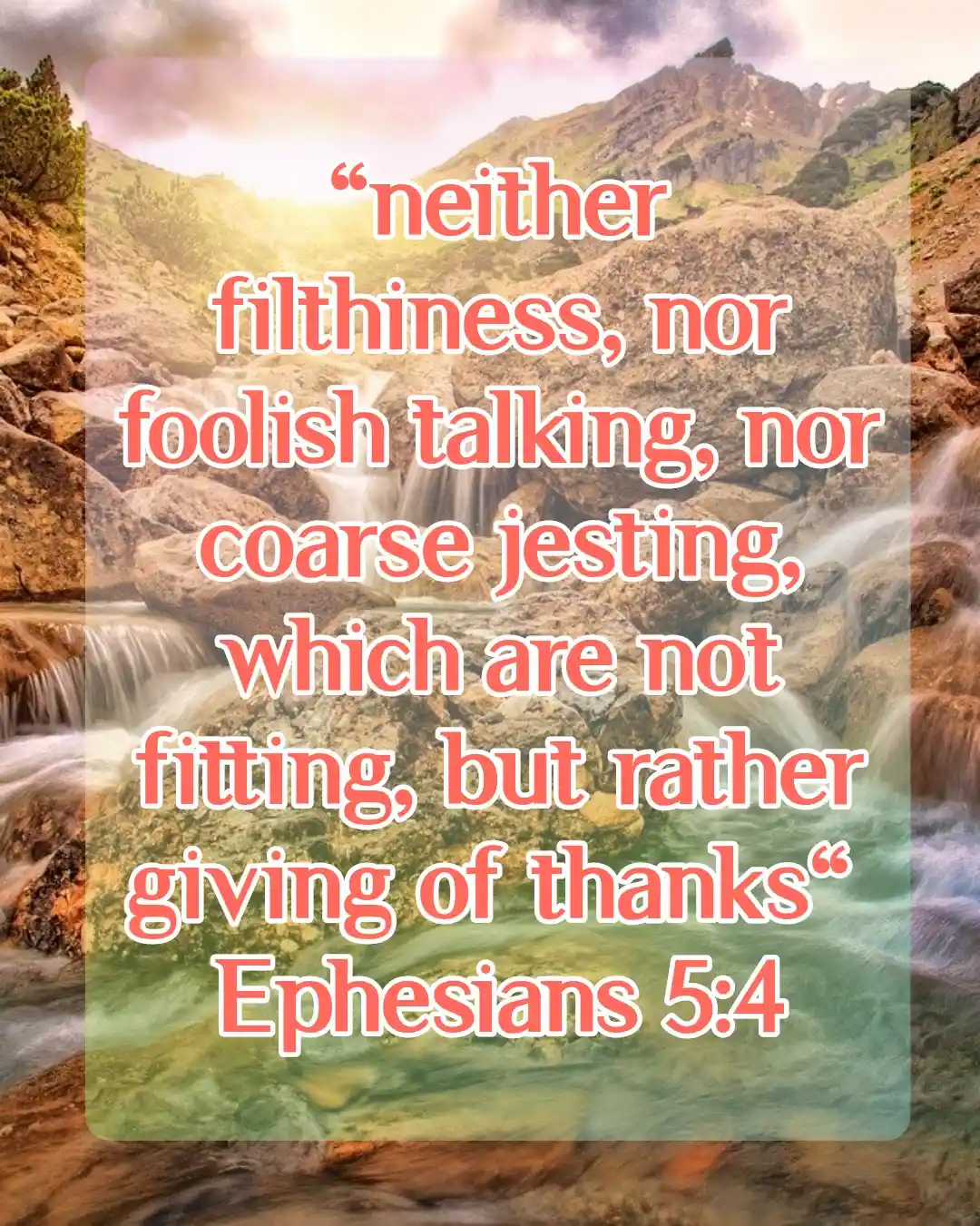 Ephesians 5:4(KJV) "Neither filthiness, nor foolish talking, nor jesting, which are not convenient: but rather giving of thanks"
Colossians 3:8-10(KJV) "But now ye also put off all these; anger, wrath, malice, blasphemy, filthy communication out of your mouth. Lie not one to another, seeing that ye have put off the old man with his deeds; And have put on the new man, which is renewed in knowledge after the image of him that created him"
Please Note:- This Importance Bible Verse
Deuteronomy 5:11(KJV) "Thou shalt not take the name of the Lord thy God in vain: for the Lord will not hold him guiltless that taketh his name in vain"
Leviticus 19:12(KJV) "And ye shall not swear by my name falsely, neither shalt thou profane the name of thy God: I am the Lord"
More Bible Topic
[Best] 10+ most important bible verses (Everyone Needs To Know)
[Best] 11+Bible Verses About Pain And Suffering(KJV) – How To Overcome It
[Best] 10+Bible Verses About God's Timing Is Perfect(KJV)
[Best] 10+Bible Verses – Why Accept Jesus As Your Lord And Savior
15 Important Fasting Bible Verses(KJV) – Fasting In Secret
16 Bible Verses About Your Soul And Heart Which Is Very Important