Fasting is a weapon in our spiritual life. If we look at Jesus we can find he also fasted for forty days and he defeated Satan.
Fasting prayer is different from other normal prayers and it's a powerful prayer that approaches God when we suffer for it.
All the Bible heroes like Daniel, Ezra, Nehemiah, David, Esther had fasted while they were in trouble and the Lord answered their prayer.
When the Lord remains silent by our normal prayers, we must go for fasting prayers to get a quick answer from the Lord.
When the disciples of Jesus failed to cast out the demons, they approached him and Jesus told them that they would be successful only through fasting and prayers.
Fasting prayers is important for our Christian life to weaken the sinful nature. As we are in spiritual warfare so we need fasting to deliver ourselves from the power of sin.
What does the Bible Say about fasting in secret?
Jesus has warned his disciples to be very careful while they fast. People in this world live a different way from the teachings of Jesus. When they fast, they try to proclaim to others so that people can praise them.
But Jesus says that his followers must not show their fasting to others. If they show their fasting to others, then they will not get any reward from him. Those who will keep it hidden will be rewarded by the Father who watches from the above. (Matthew 6:16-18).
What Scripture talks about fasting and prayer?
The scripture teaches us to walk with the Lord so that the Devil may not take place among the believers. Our enemy is always seeking to destroy the children of God by falling into various temptations.
Jesus says that fasting is essential for every believer to win the spiritual battle war. Actually, when we do fasting and prayer, we do it to glorify the Lord. We are here on this earth to honor him by any means. (1 Corinthians 10:31).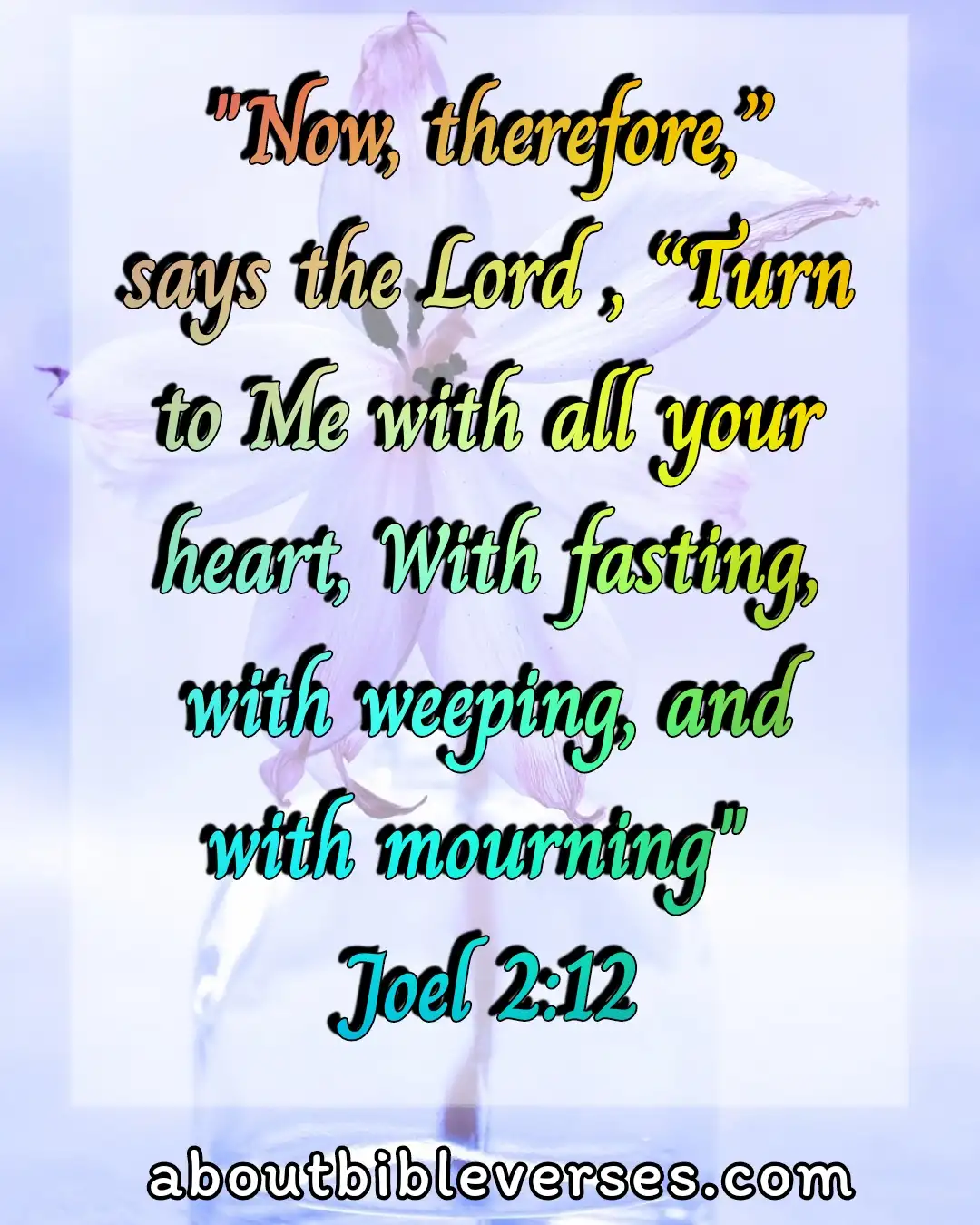 Joel 2:12(KJV)"Therefore also now, saith the Lord, turn ye even to me with all your heart, and with fasting, and with weeping, and with mourning"
Explanation:- When the children of Israel were away from the presence of the Lord and confronted many hardships in their lives and they understood that they needed to turn back again to the Lord.
The Lord asked them to repent for their evil doings and they must submit themselves with a lonely heart by fasting and weeping. If they do so only then their sins will be forgiven in the sight of the Lord.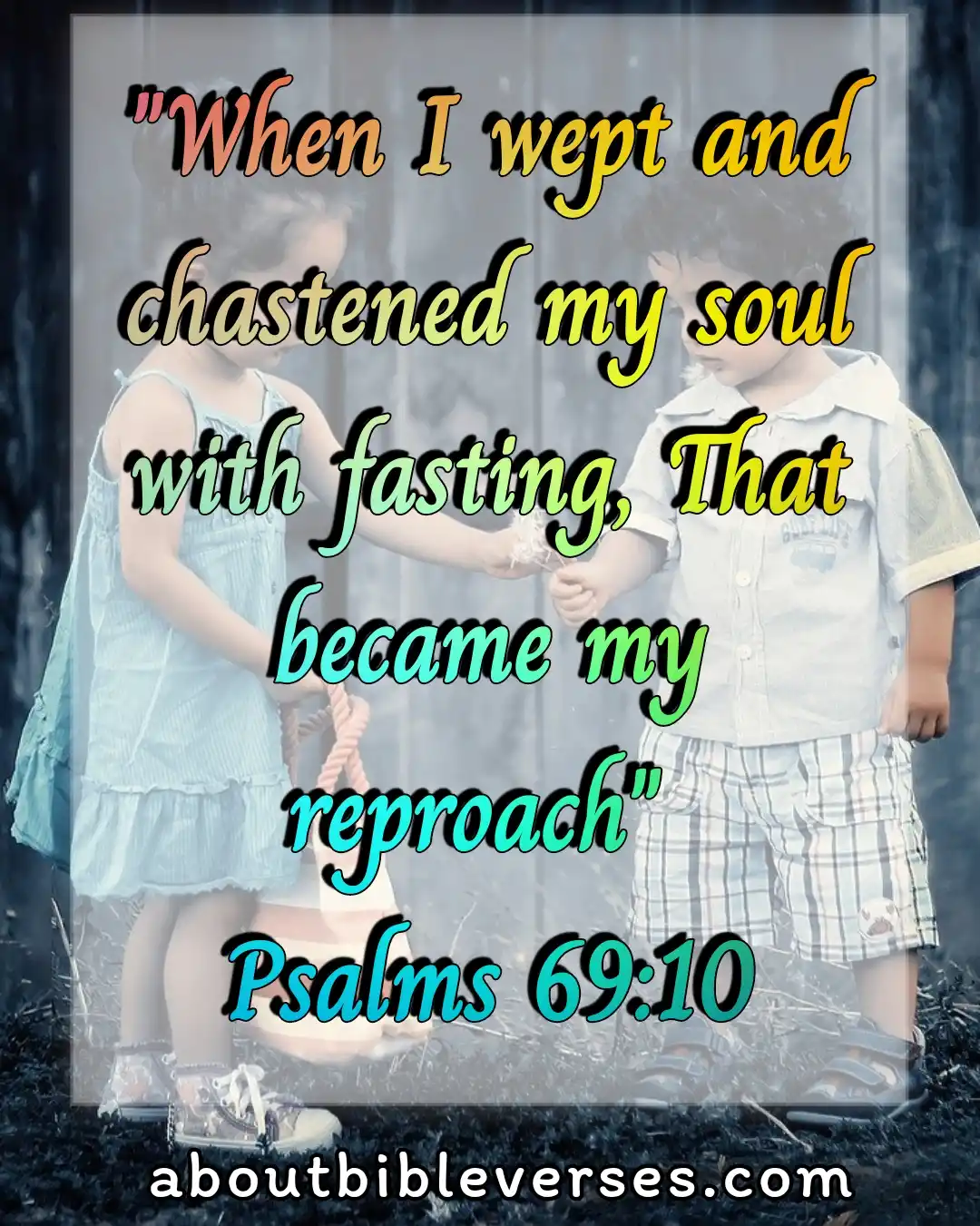 Psalm 69:10(KJV)"When I wept, and chastened my soul with fasting, that was to my reproach"
Explanation:- David says that when we are away from the Lord and our spirituality gets dry we become like the children of this world. All our ways lead us far from the Lord. We cannot come back to the Lord again like before until we repent for our sins and submit ourselves to the Lord with fasting and prayers.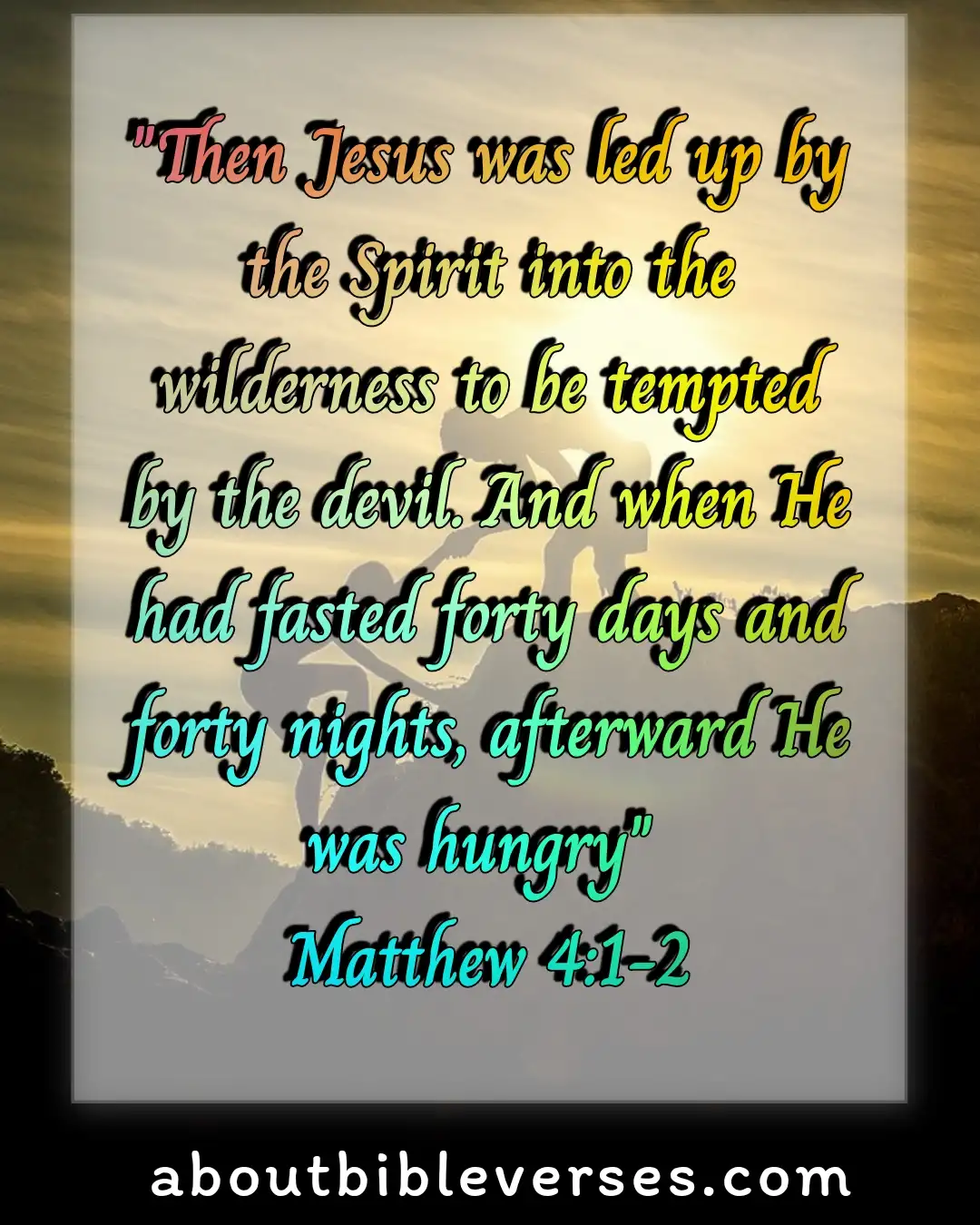 Matthew 4:1-2(KJV)"Then was Jesus led up of the Spirit into the wilderness to be tempted of the devil. And when he had fasted forty days and forty nights, he was afterward an hungred."
Explanation:- Jesus has taught a lesson that before beginning any ministry we must start it with fasting prayers. Even Jesus while he was on this earth he started his ministry with fasting. By fasting, we can come closer to God and we can give up our fleshly desires.
Jesus left an example of practicing fasting for us so that we can follow him and get rid of the power of Satan.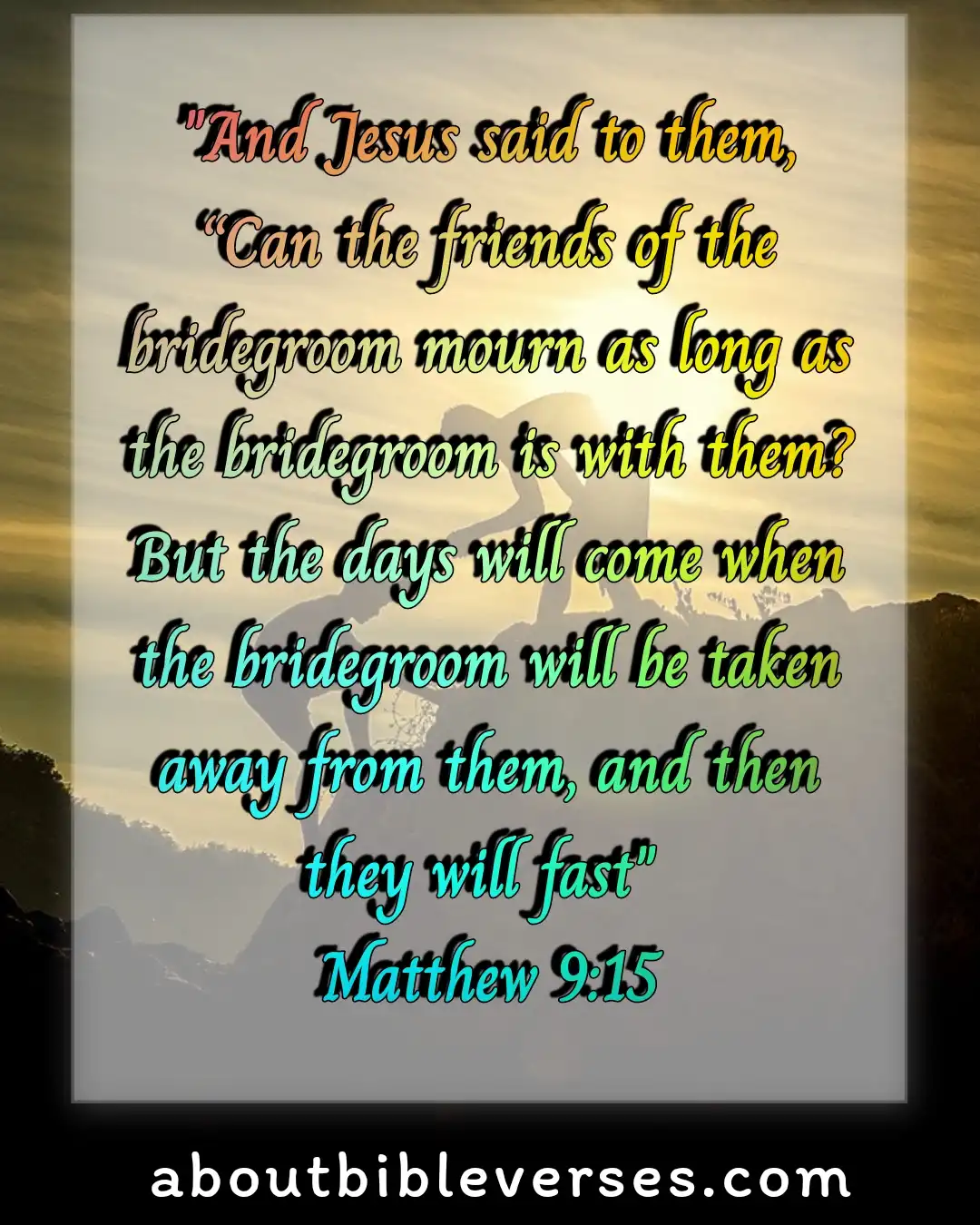 Matthew 9:15(KJV)"And Jesus said unto them, Can the children of the bridechamber mourn, as long as the bridegroom is with them? but the days will come, when the bridegroom shall be taken from them, and then shall they fast"
Explanation:- From this verse, we can learn that we have to practice fasting in our Christian life. Until we fast then we will not be able to build our relationship with God. When Jesus was on this earth his disciples did not fast but he told them that they will be fasting when he will not be with them physically anymore.
Fasting strengthens us spiritually and helps us to walk with God so that we can defeat our adversary who is always walking around us like a roaring lion.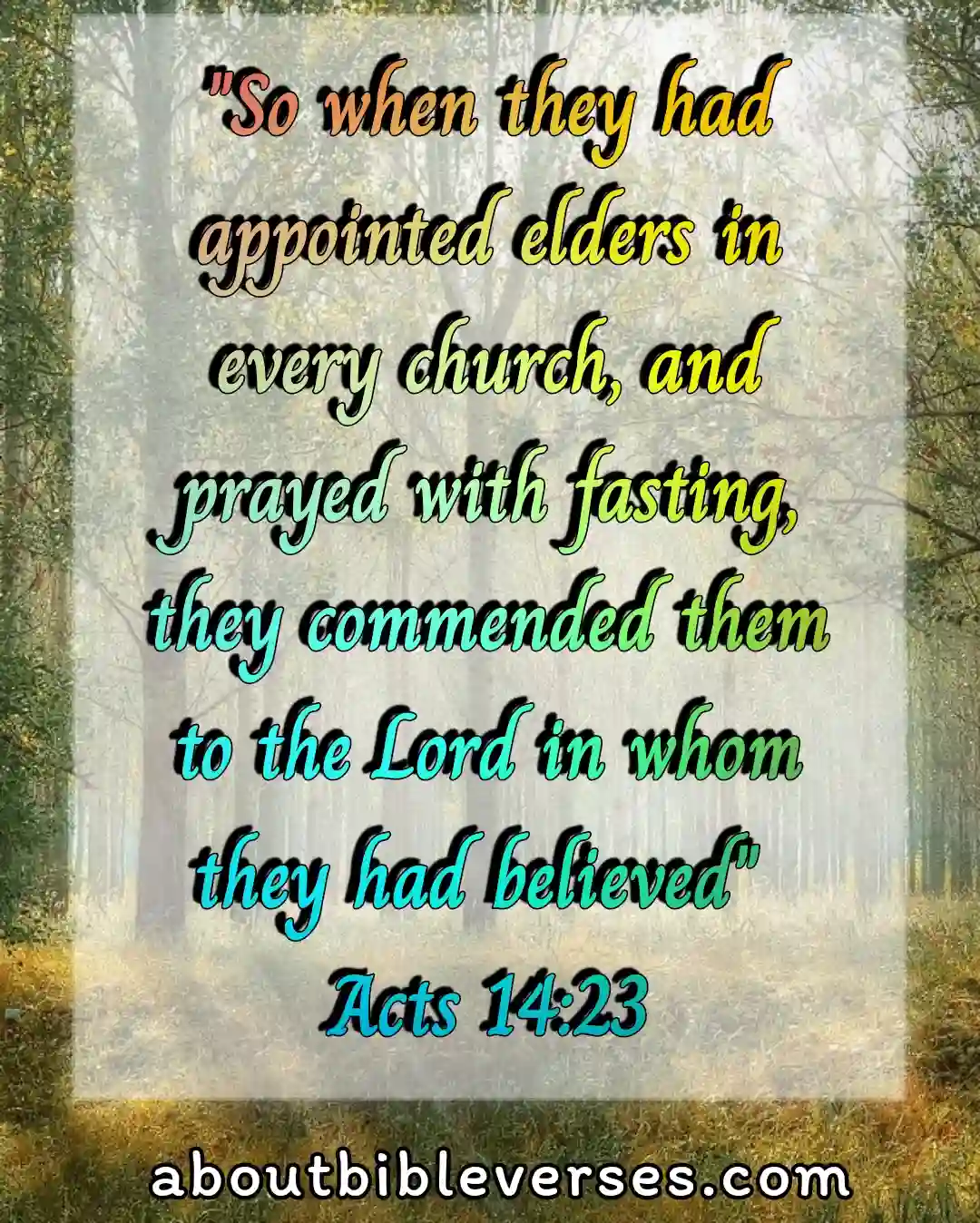 Acts 14:23(KJV)"And when they had ordained them elders in every church, and had prayed with fasting, they commended them to the Lord, on whom they believed"
Explanation:- In the book of Acts we can see that the disciples of Jesus used to pray with fasting to extend the kingdom of God. They remembered what Jesus told them to practice to get the power from him. To get the presence of God and the wisdom from him the apostles of Jesus Christ used to practice fasting for the extension of God's Kingdom.
Whenever they used to do it, they always used to begin it with prayer and fasting. They had never taken any decision without fasting and prayer.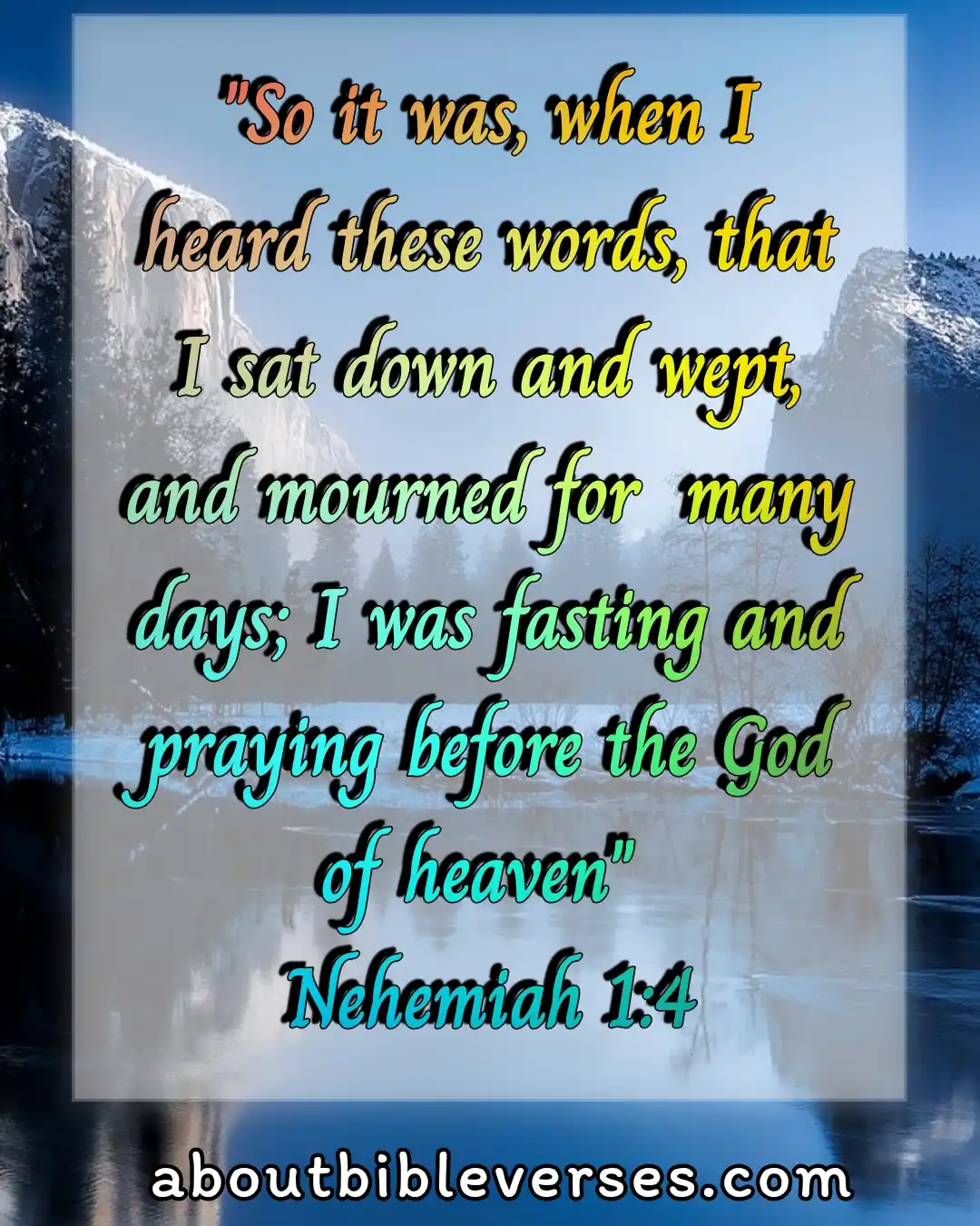 Nehemiah 1:4(KJV)"And it came to pass, when I heard these words, that I sat down and wept, and mourned certain days, and fasted, and prayed before the God of heaven"
Explanation:- When Nehemiah came to know the news that the city wall was destroyed he was so upset and he sat down. For certain days he cried out because he had a great affection for that city so he could not control his emotions anymore.
He also informed the Lord by his prayers and fasting with a mournful heart. He knew that only God can restore it again only when the children of God will surrender themselves before him.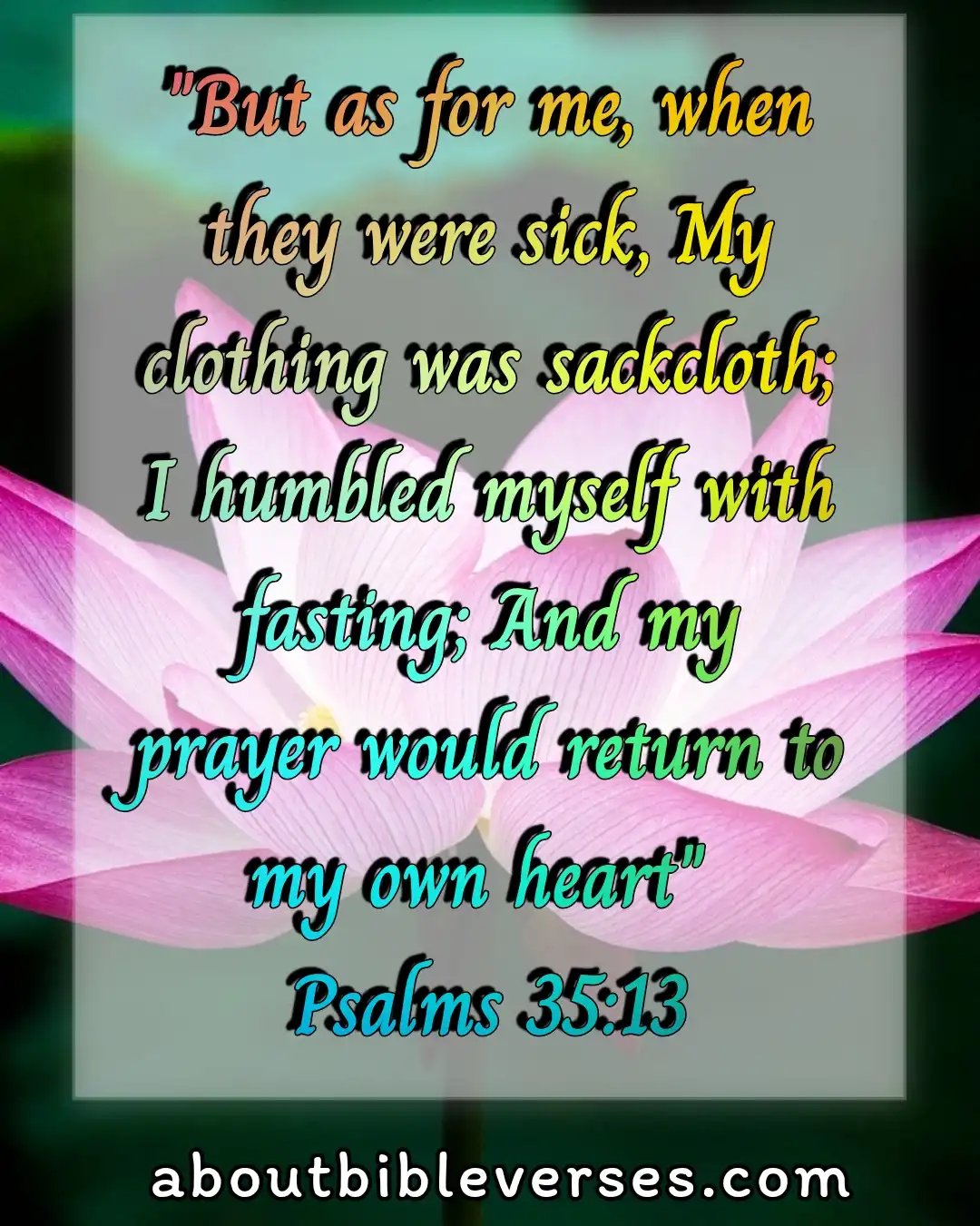 Psalm 35:13(KJV)"But as for me, when they were sick, my clothing was sackcloth: I humbled my soul with fasting; and my prayer returned into mine own bosom"
Explanation:- King David walked with the Lord throughout his life and he understood that without the guidance of God he would face problems. Because of his intimate relationship with the Lord, he was called a man after God's own heart.
To keep a smooth relationship with God he used to pray and he presented himself with fasting before the Lord. By doing so he pleased God and won his heart.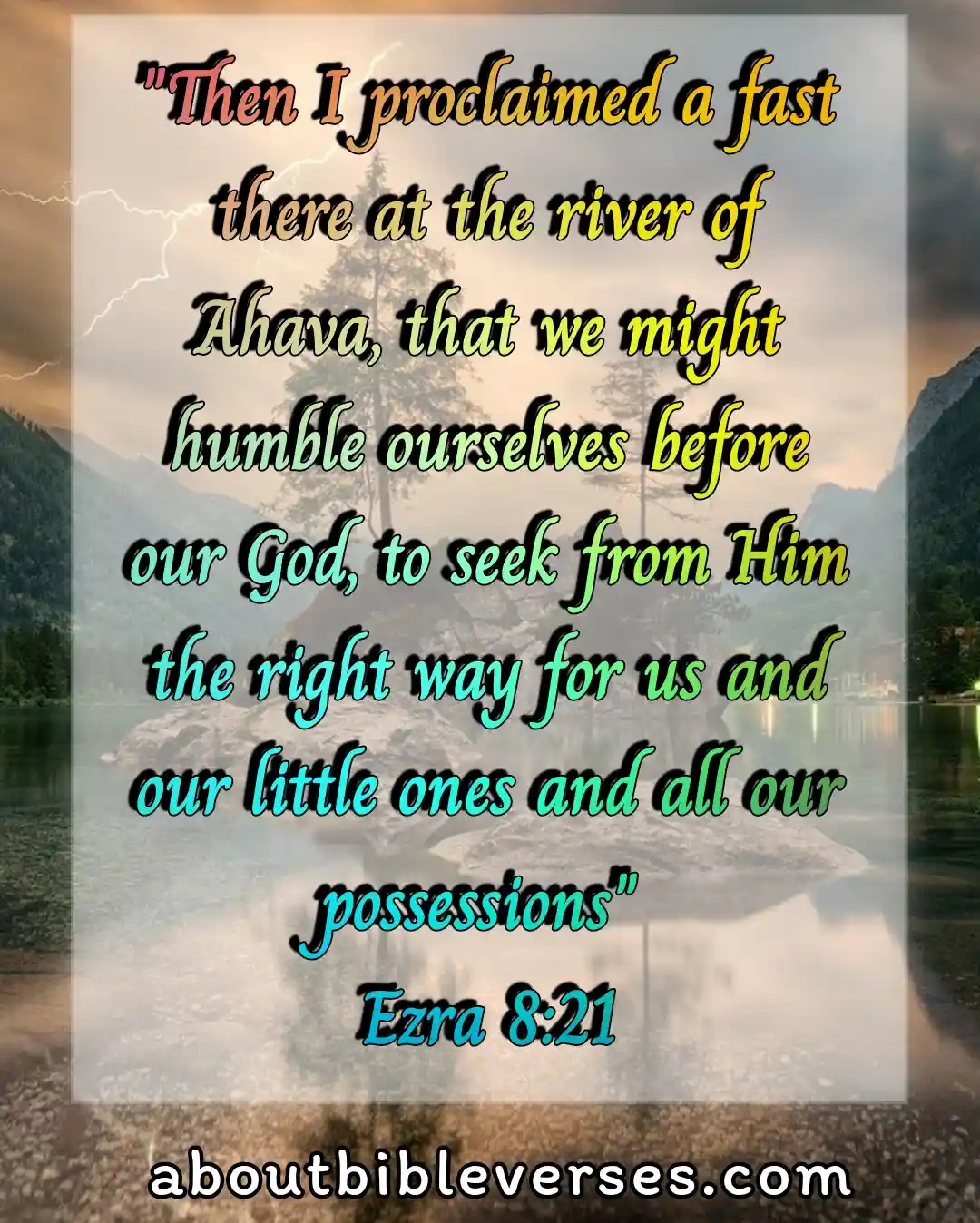 Ezra 8:21(KJV)"Then I proclaimed a fast there, at the river of Ahava, that we might afflict ourselves before our God, to seek of him a right way for us, and for our little ones, and for all our substance"
Explanation:- The Bible tells us that we all are living in a sinful world where we all are affected by sin which always motivates us to commit a crime and ultimately we leave God.
what the Bible says that if we neglect the presence of God in our life then we will be put to death and we will be thrown into the lake of fire forever. To be free from that eternal death we must submit ourselves to the Lord with fasting and prayer.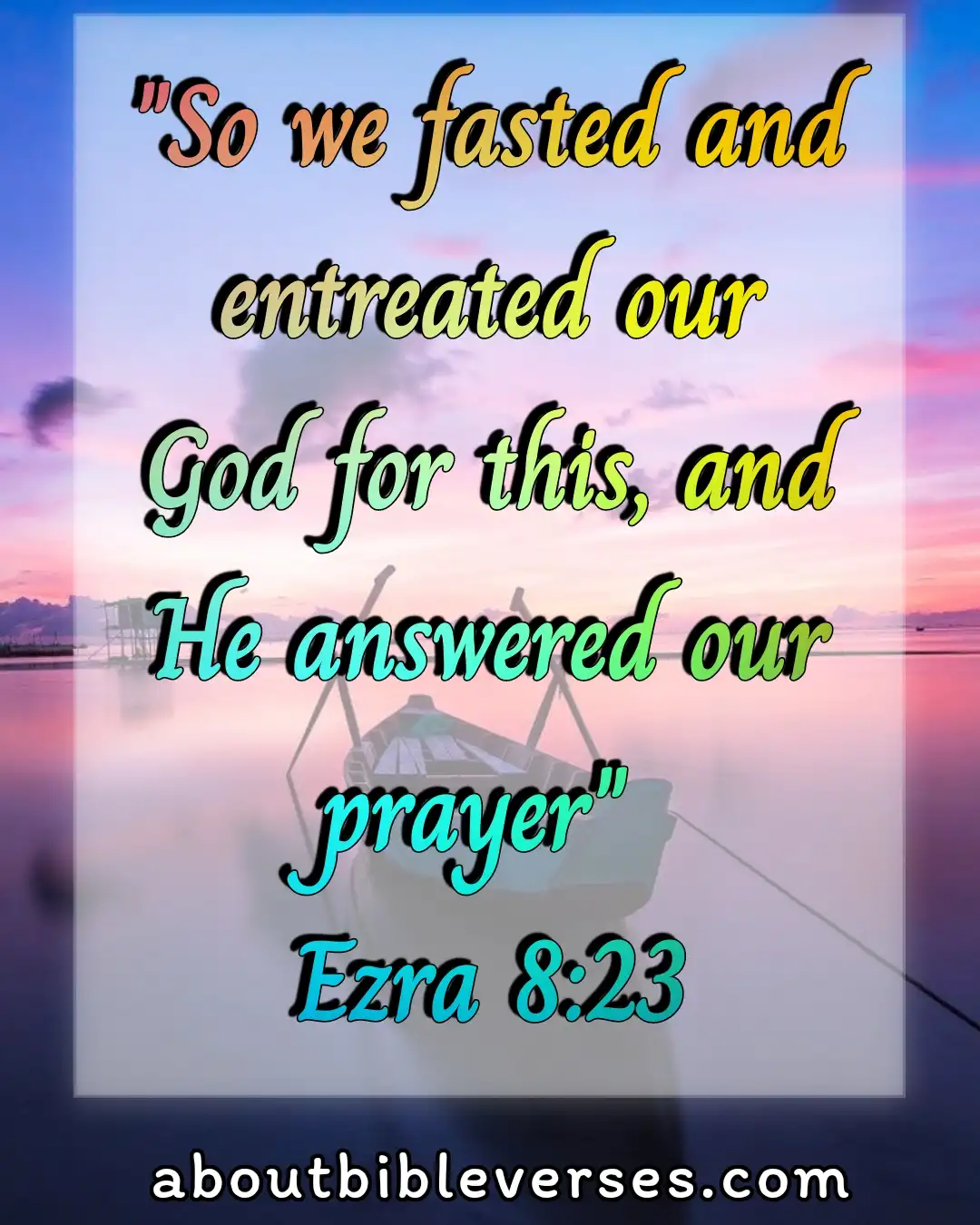 Ezra 8:23(KJV)"So we fasted and besought our God for this: and he was intreated of us"
Explanation:- God will interfere in our problems when we will allow him to be with us and we will put ourselves to his teachings.
From the old testament event, we can see that all the children of God who were faithful to God had a prayerful life and they also were habituated with fasting to get the attention of the Lord.
In today's life, we are also called by the Lord and we are assigned to walk with God but it is not so easy for us to obey his teachings. Our fleshly desires separate us from the righteousness of God but we can turn ourselves to the Lord with a repentant heart and if we put fasting regularly along with the prayers then we will be the winner in this spiritual war.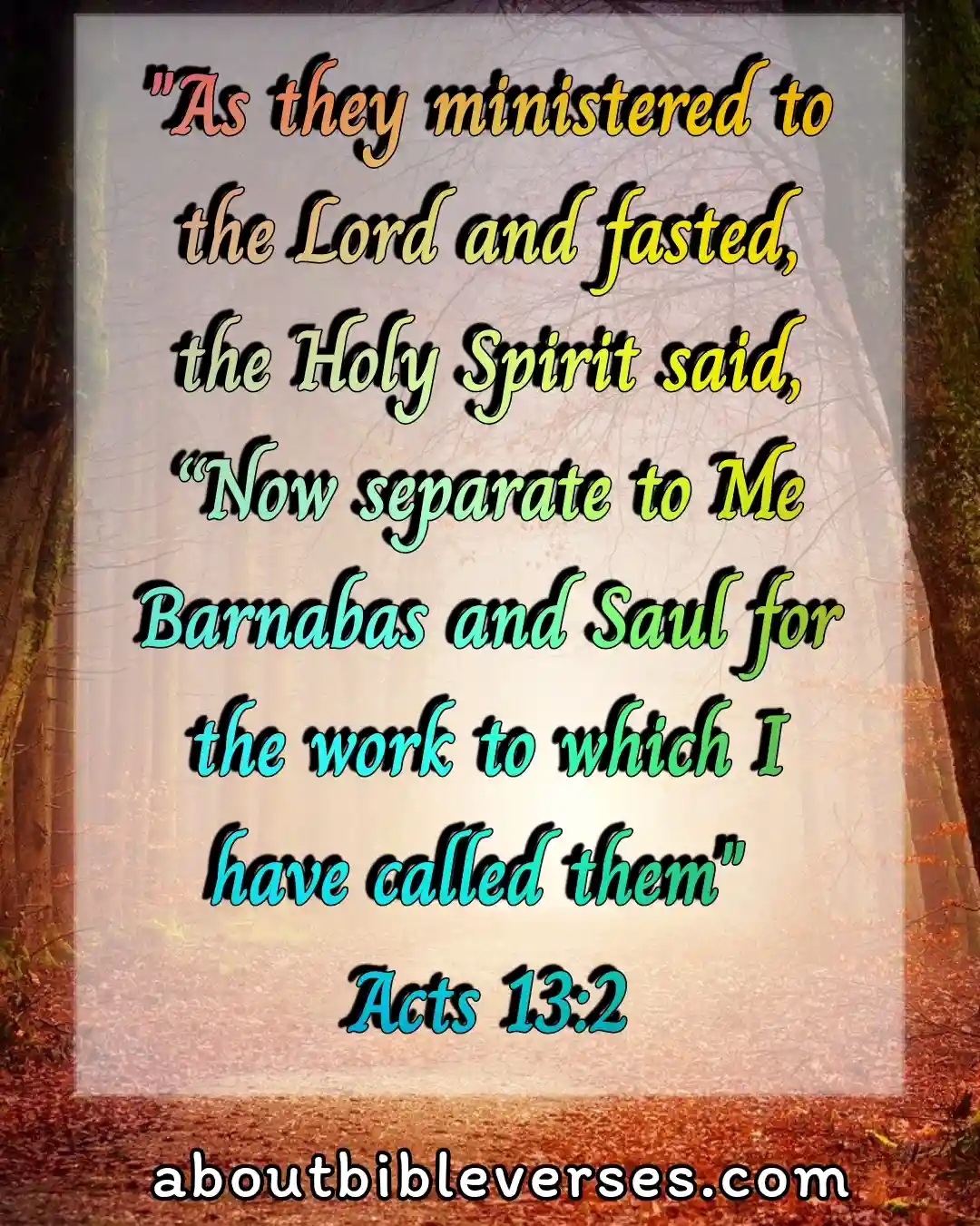 Acts 13:2(KJV)"As they ministered to the Lord, and fasted, the Holy Ghost said, Separate me Barnabas and Saul for the work whereunto I have called them"
Explanation:- All the disciples of Jesus had started fasting prayers after his ascension to heaven. As Jesus told them that he will not be anymore with them at that time they must fast to get strength from him.
We can see that when we will do fasting prayers we will receive God's guidance and directions in our life also.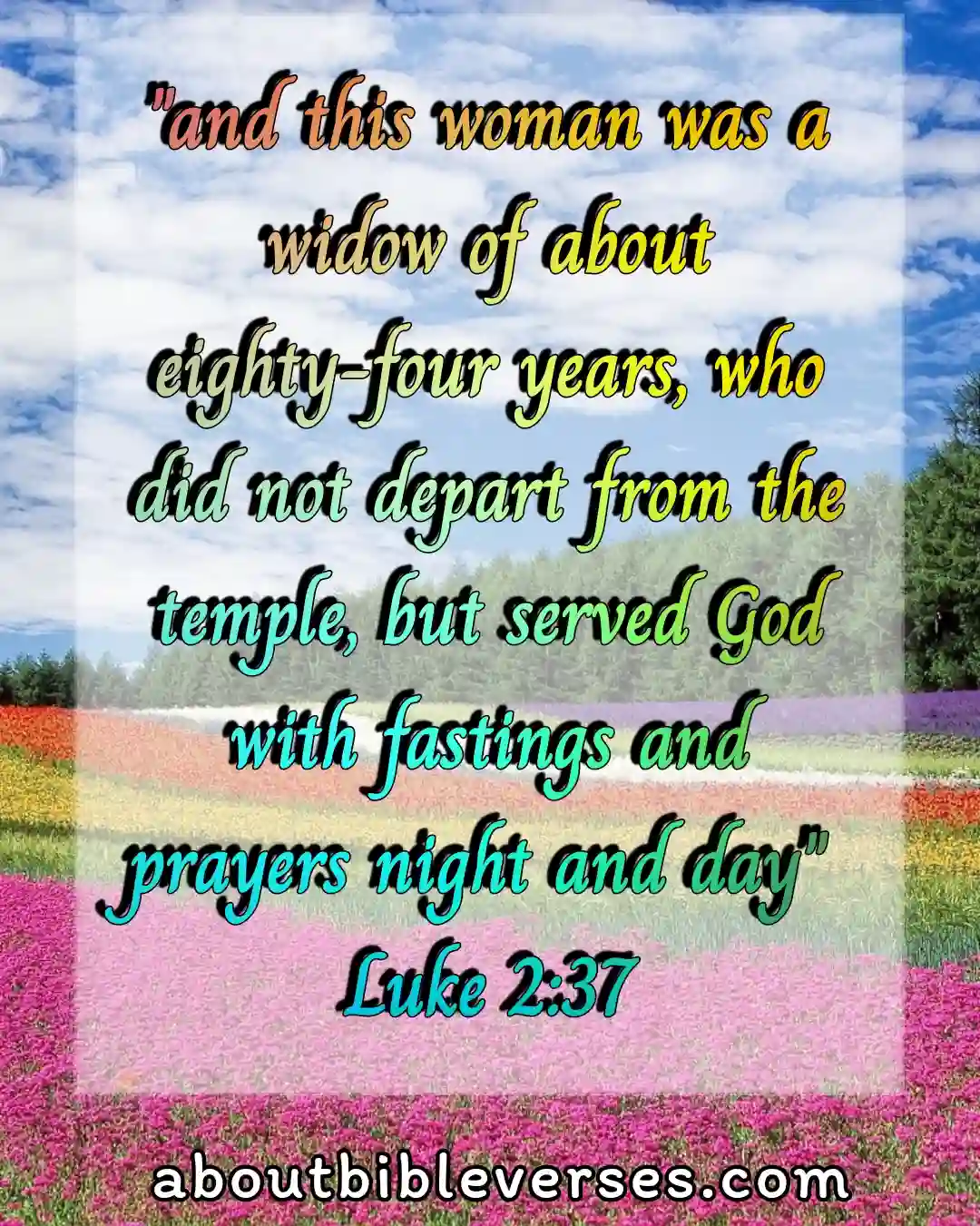 Luke 2:37(KJV)"And she was a widow of about fourscore and four years, which departed not from the temple, but served God with fastings and prayers night and day"
Explanation:- If the widow can get attention in the eyes of the Lord and serve the Lord with fasting then we can definitely receive God's blessing in our life if we fully commit our lives to him and we also practice fasting in our spiritual life.
Fasting with prayers enables Christians to be powerful warriors on the spiritual battlefield. We need to be strong enough so that we can defeat our enemy.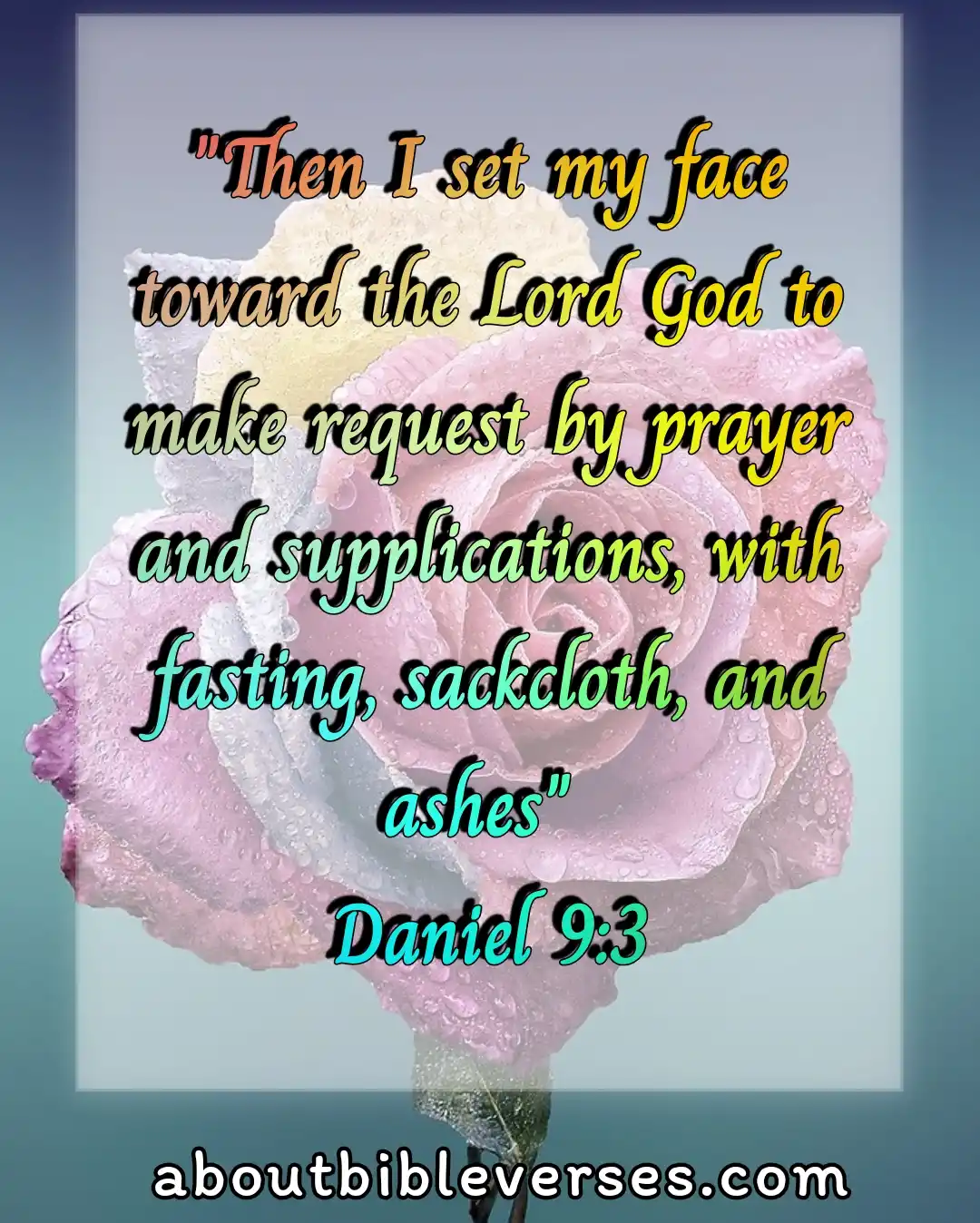 Daniel 9:3(KJV)"And I set my face unto the Lord God, to seek by prayer and supplications, with fasting, and sackcloth, and ashes"
Explanation:- Daniel also practised fasting prayers in his spiritual life to come closer unto God. We have learned some lessons from Daniel's life and the same will happen in our life too.
To overcome such spiritual issues we must have to practice fasting and prayers in our Christian life regularly. With fasting and prayer, we will be able to get rid of any kind of hardships and problems in our life.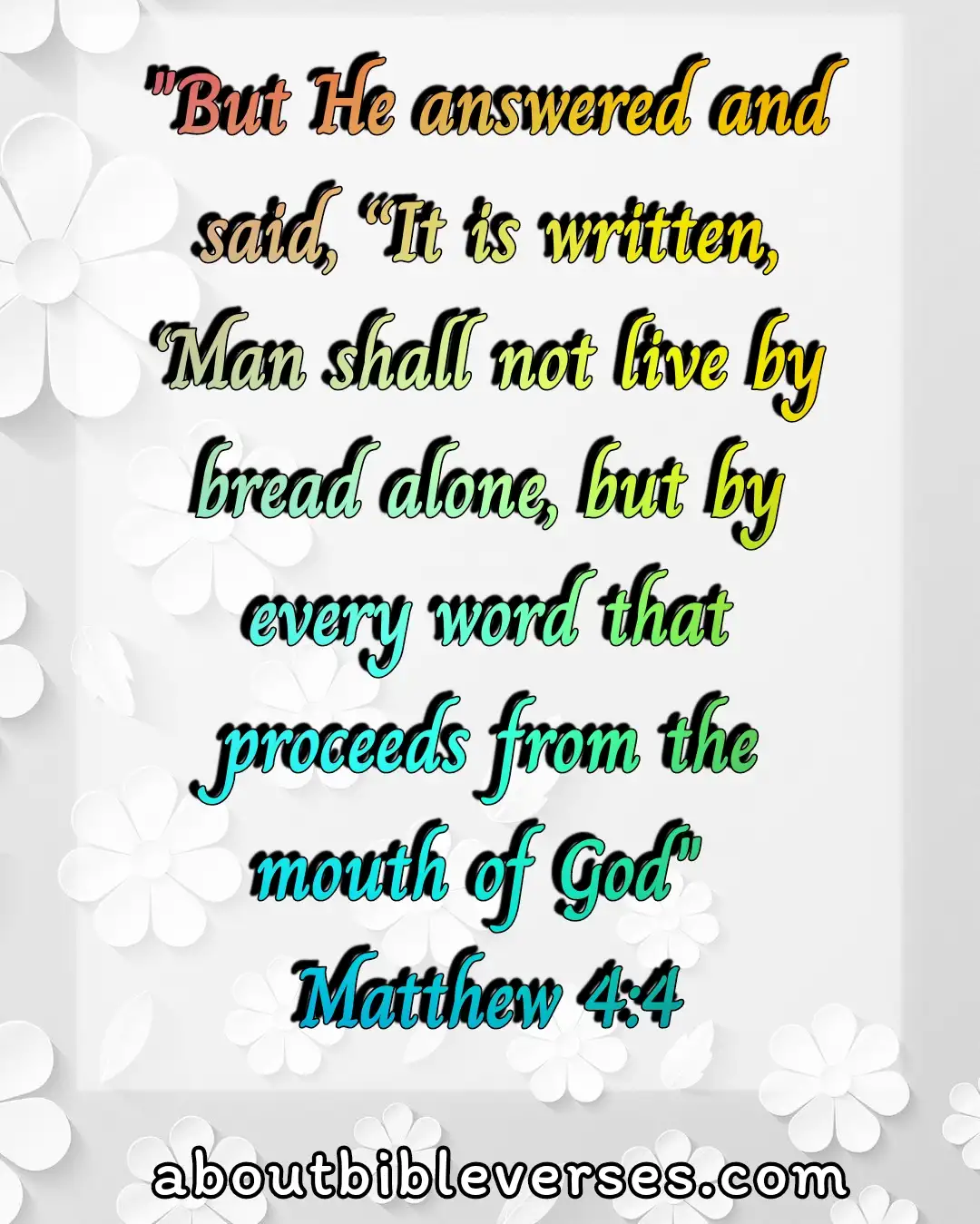 Matthew 4:4(KJV)"But he answered and said, It is written, Man shall not live by bread alone, but by every word that proceedeth out of the mouth of God"
Explanation:- When Jesus was confronted with Satan after his forty days of fasting that time Jesus answered Satan from the scripture.
Jesus said man cannot live by bread alone. It means that we are not going to survive with worldly food but to live forever or to get eternal life we must have to receive spiritual food which can be gained from Jesus only. When we receive his words and we meditate upon them then we will get to know Satan and his tricks that could destroy us.
Ezra 8:21-23(KJV)"Then I proclaimed a fast there, at the river of Ahava, that we might afflict ourselves before our God, to seek for him a right way for us, and for our little ones, and for all our substance. For I was ashamed to require of the king a band of soldiers and horsemen to help us against the enemy in the way: because we had spoken unto the king, saying, The hand of our God is upon all them for good that seek him; but his power and his wrath is against all them that forsake him. So we fasted and besought our God for this: and he was intreated of us."
Explanation:- The children of Israel were a chosen people of God. In spite of their disobedience, the Lord has made the way for them to get connected with him again. Whenever they left their Lord, they faced a lot of problems from their surrounding nations, and when they understood that they had made a big mistake by leaving their God, again they came back to their God and asked forgiveness. And they used to fast for several days in the sight of the Lord to win his heart.
In today's life also we have to come before the Lord with a lowly heart with prayers and fasting so that we can get God's blessing in our life.