The word of God is light to us. We cannot understand the meaning and value of our life until we follow Jesus with our full hearts and soul. Jesus paid the cost on the cross for our righteous life. He bought us from the power of sin by paying for his precious blood.
He offers us eternal life and asks us to follow his words. The Bible is a book that contains sixty-six books for the upliftment of its readers. When we read and obey the word we find the value of our life. We also get to know how to live on this earth and what to do as a human being who is a born sinner.
There are many verses in the bible but we sort out several verses which will help you to become a true follower of Jesus Christ.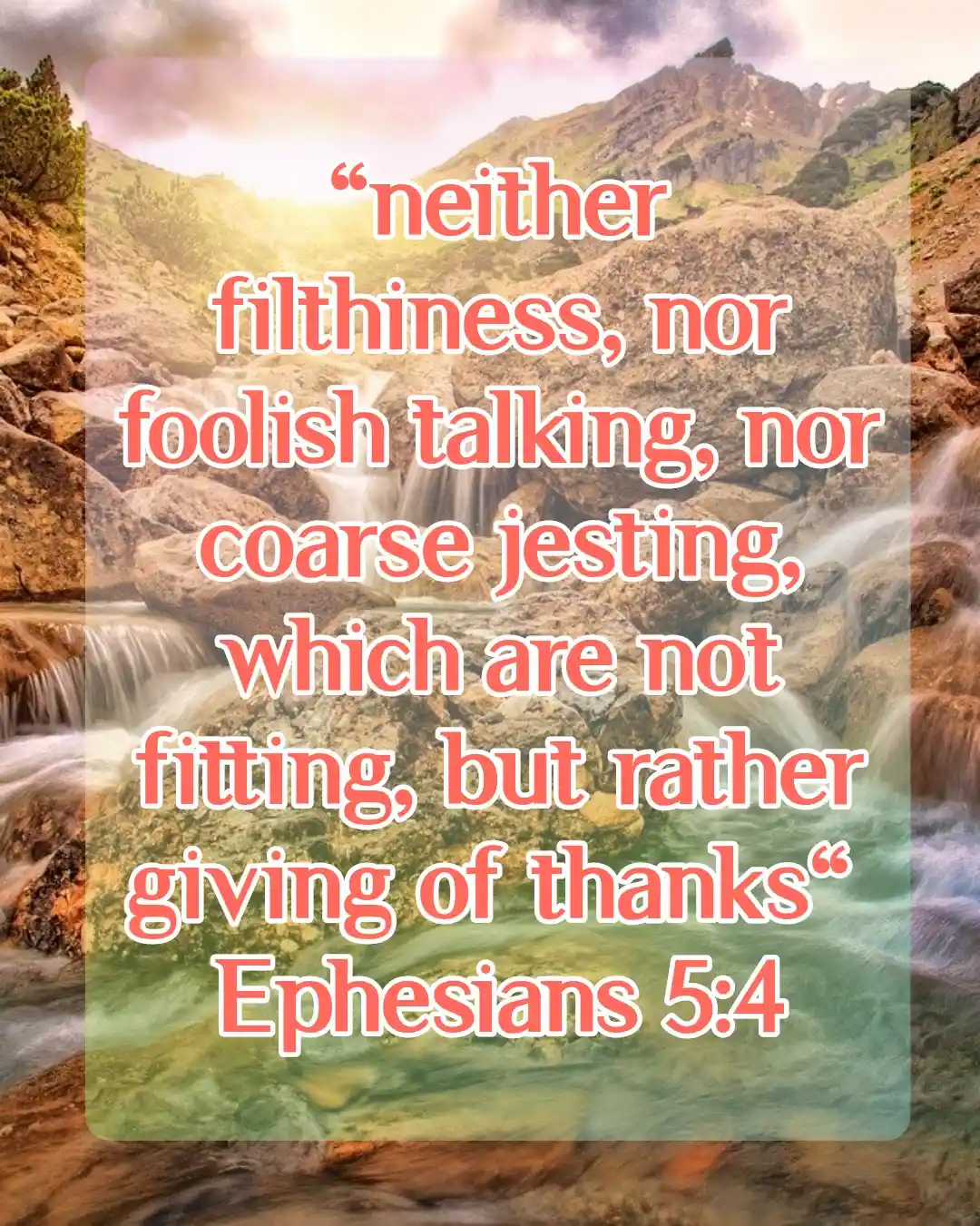 Ephesians 5:4(KJV)"Neither filthiness, nor foolish talking, nor jesting, which are not convenient: but rather giving of thanks"
Explanation:- Christians are the separated people from this world as they have received Jesus Christ their Lord. The scripture asked them to live a life that satisfies God instead of others. They must put aside all kinds of filthiness and unholy activities which God hates.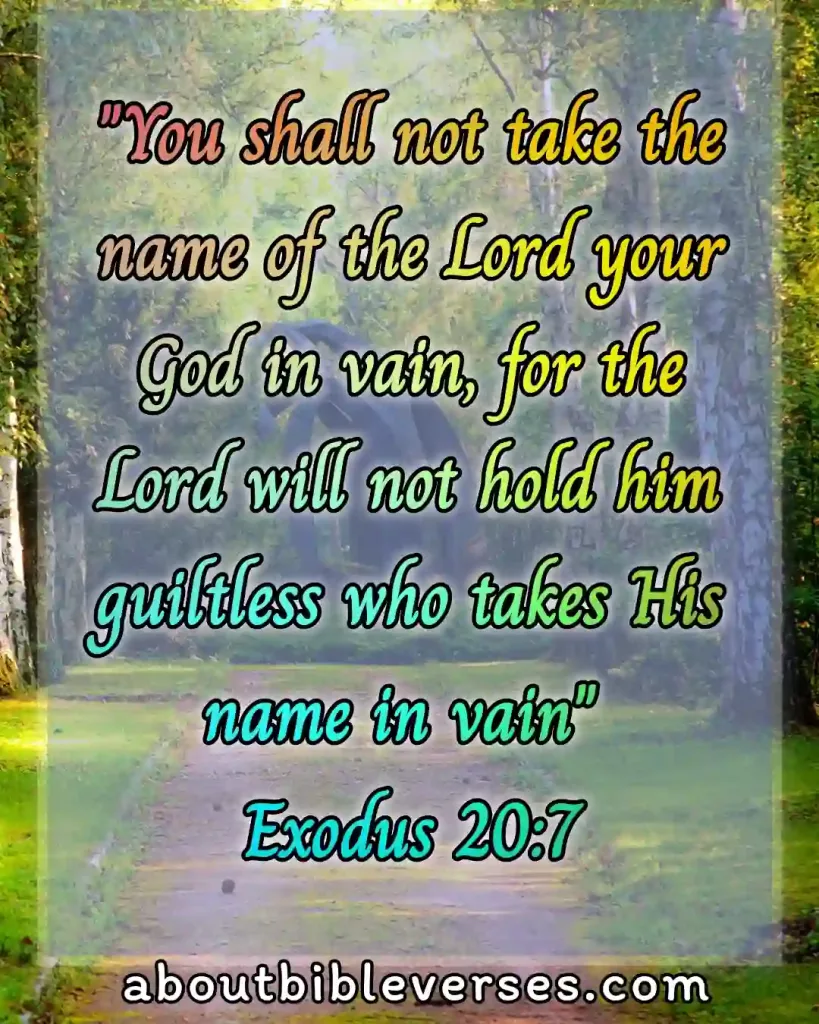 Exodus 20:7(KJV)"Thou shalt not take the name of the Lord thy God in vain; for the Lord will not hold him guiltless that taketh his name in vain"
Explanation:- The Lord has warned his people not to take his name in vain. As the name is the holiest and highest name so they must not play with the name. The name of God should be respected and given the highest care in order to avoid curses from the Lord.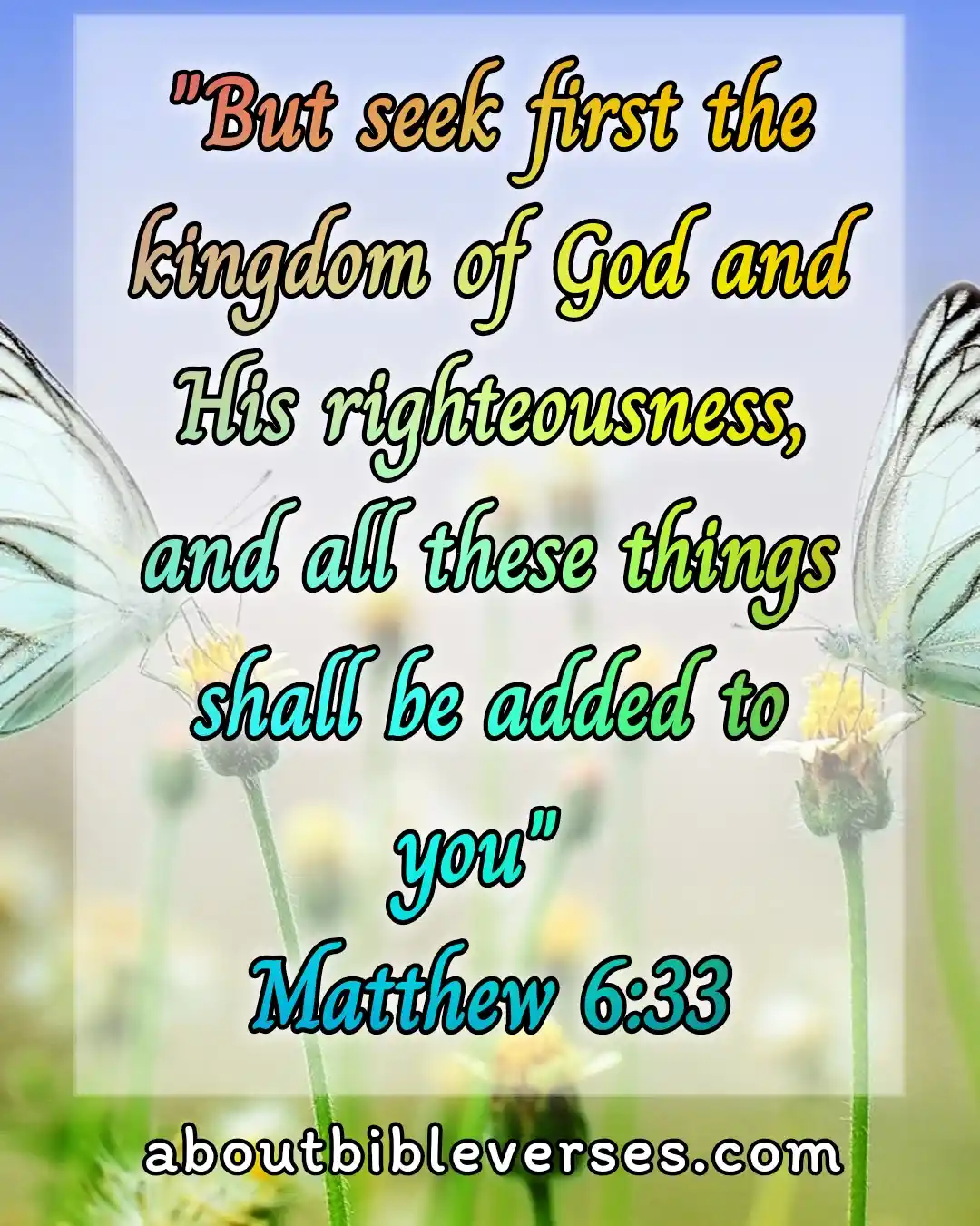 Matthew 6:33(KJV)"But seek ye first the kingdom of God, and his righteousness; and all these things shall be added unto you"
Explanation:- God has promised his children that if they follow his Kingdom and righteousness then they should not worry about anything that they need to survive for their families. All the essential things will be provided to them if they keep the words of God in their hearts and they obey according to the commandments that the Lord has given.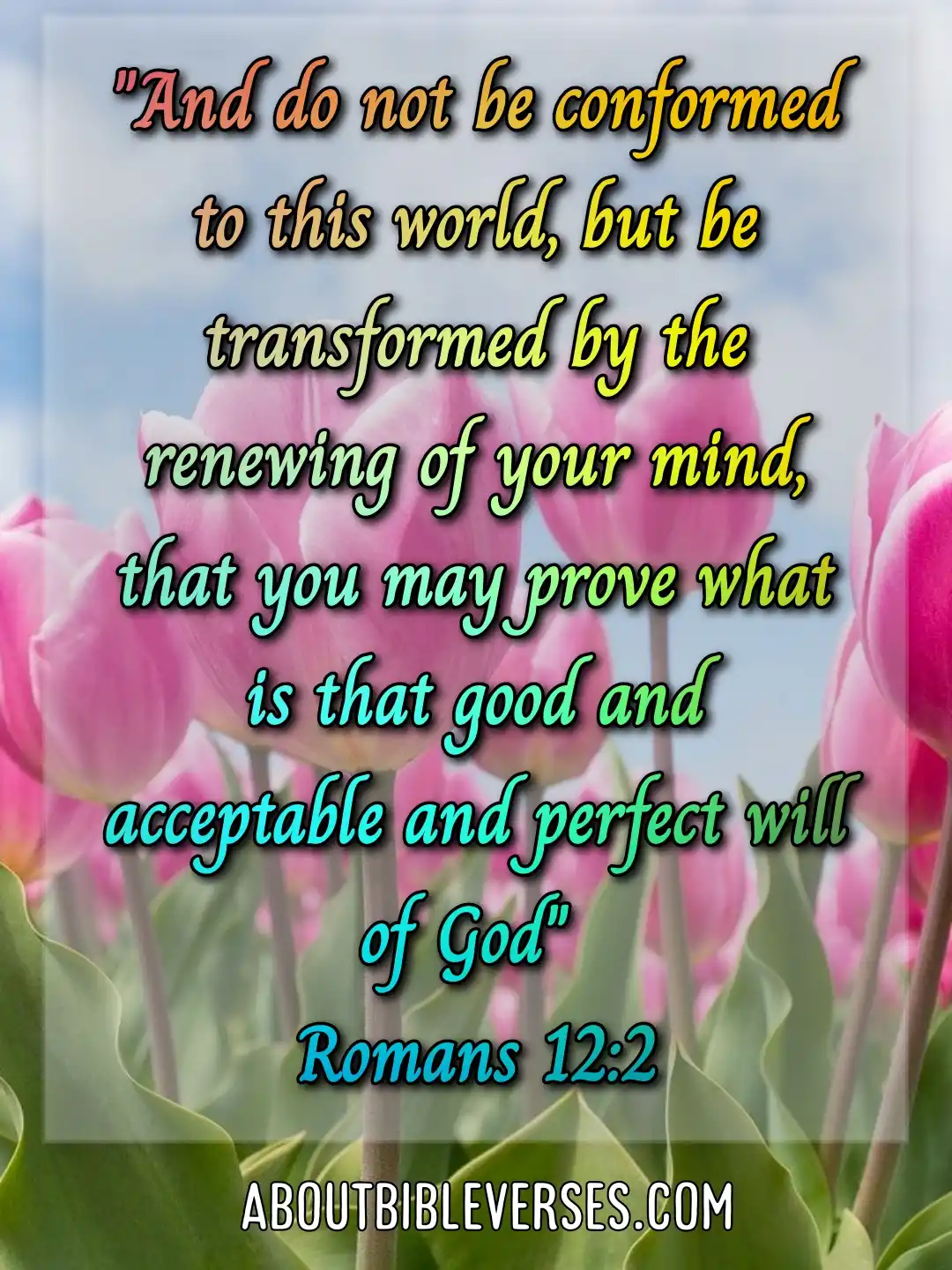 Romans 12:2(KJV)"And be not conformed to this world: but be ye transformed by the renewing of your mind, that ye may prove what is that good, and acceptable, and perfect, will of God"
Explanation:- In Jesus we become a new creation and we need to remember that we no longer belong to this world but Jesus has brought us by sharing his blood on the cross. We need to renew our minds daily and we need to see what is the will of God for our life and we must rely on his hand in order to receive heavenly blessings.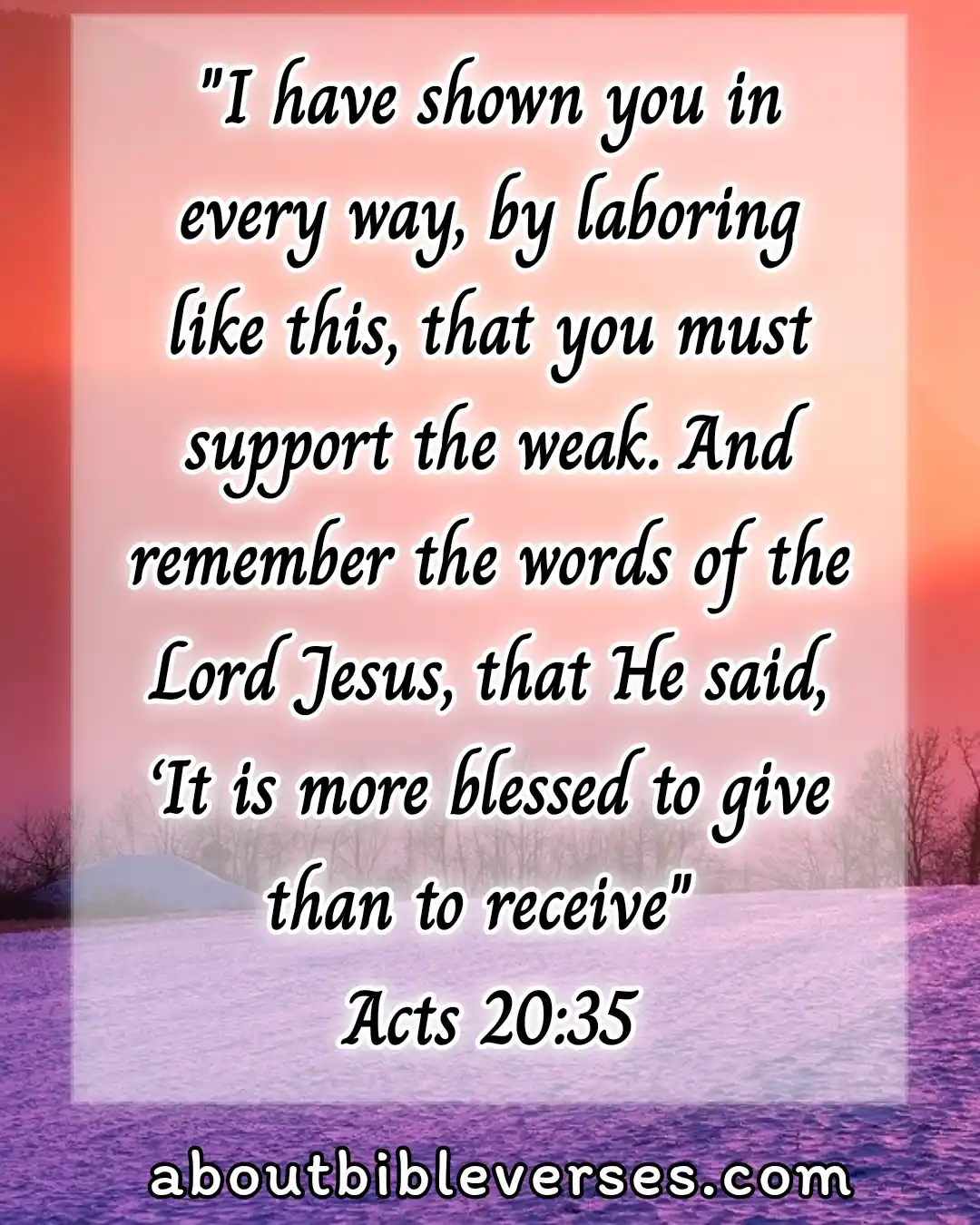 Acts 20:35(KJV)"I have showed you all things, how that so labouring ye ought to support the weak, and to remember the words of the Lord Jesus, how he said, It is more blessed to give than to receive"
Explanation:- When we do not know the Lord and his works will live what the world teaches us to do. We often seek advantages from others and we have the heart to receive instead of giving others. But the teachings of Jesus Christ change our heart and we become a giver instead of a receiver.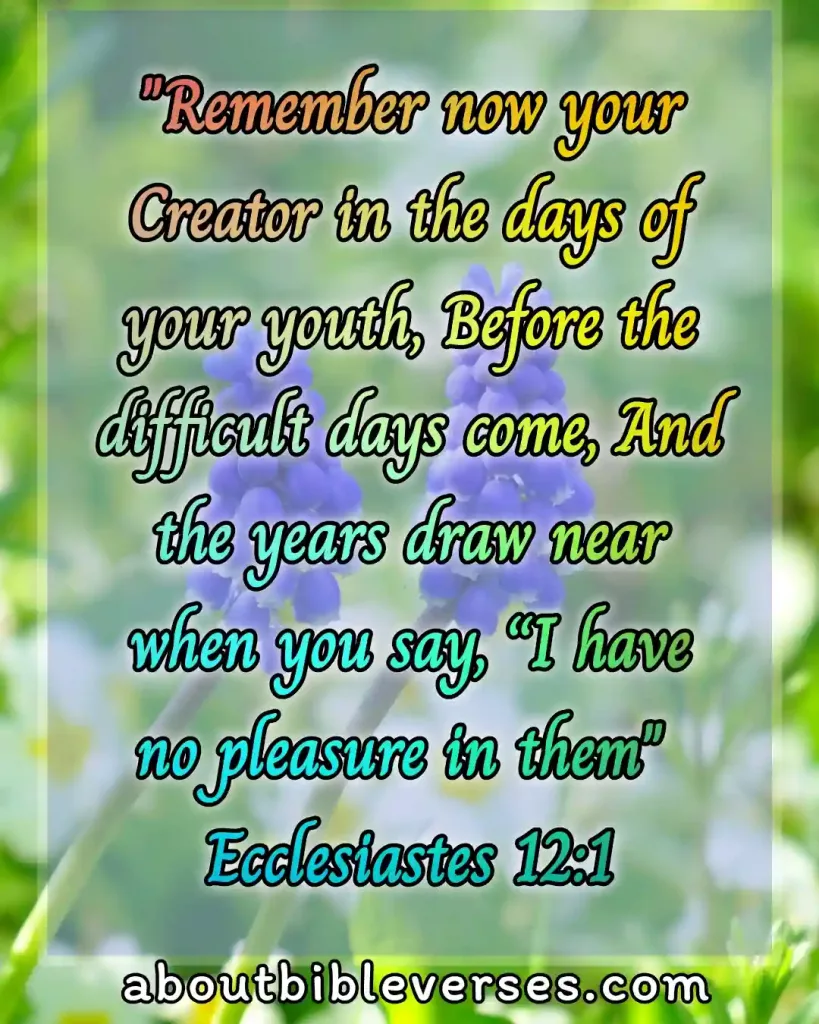 Ecclesiastes 12:1(KJV)"Remember now thy Creator in the days of thy youth, while the evil days come not, nor the years draw nigh, when thou shalt say, I have no pleasure in them"
Explanation:- It is a warning for every one of us as God will judge us in the final hour where we will be standing before his judgement seat. He will judge us according to the work that we have done on this earth so we must be careful about our work.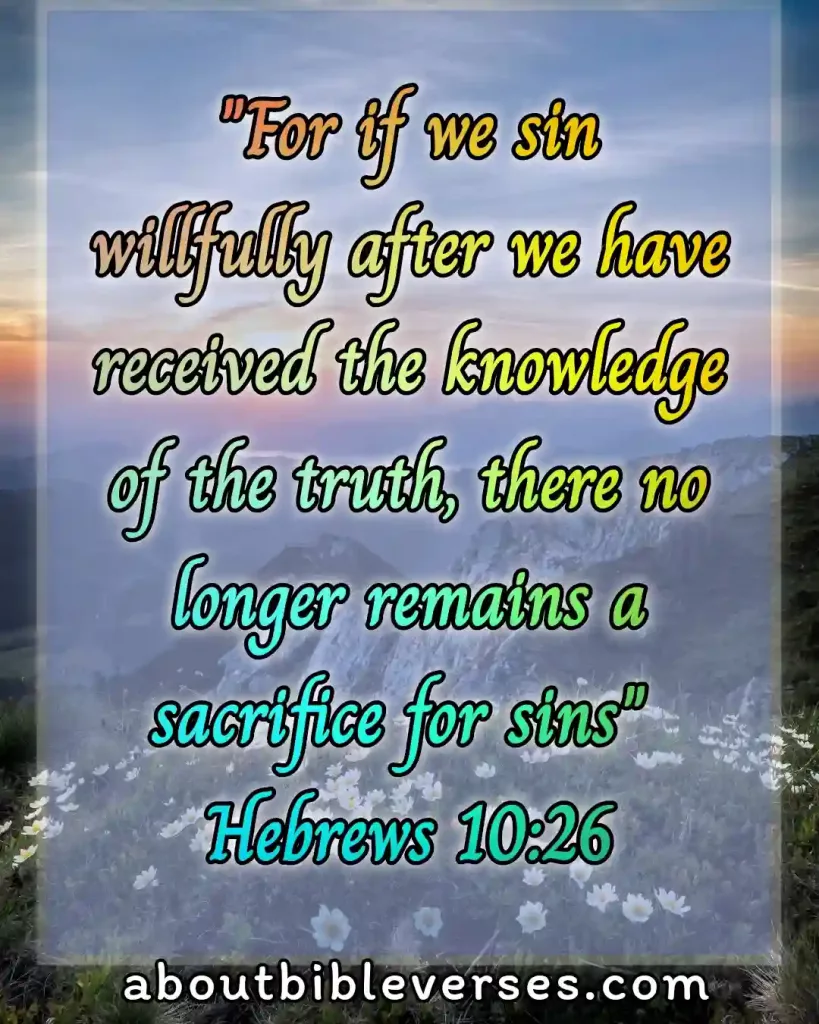 Hebrews 10:26(KJV)"For if we sin wilfully after that we have received the knowledge of the truth, there remaineth no more sacrifice for sins"
Explanation:- Jesus has opened our spiritual eyes and we now understand what it is and what is righteousness. We must live the holy life in order to avoid God's wrath in the days to come.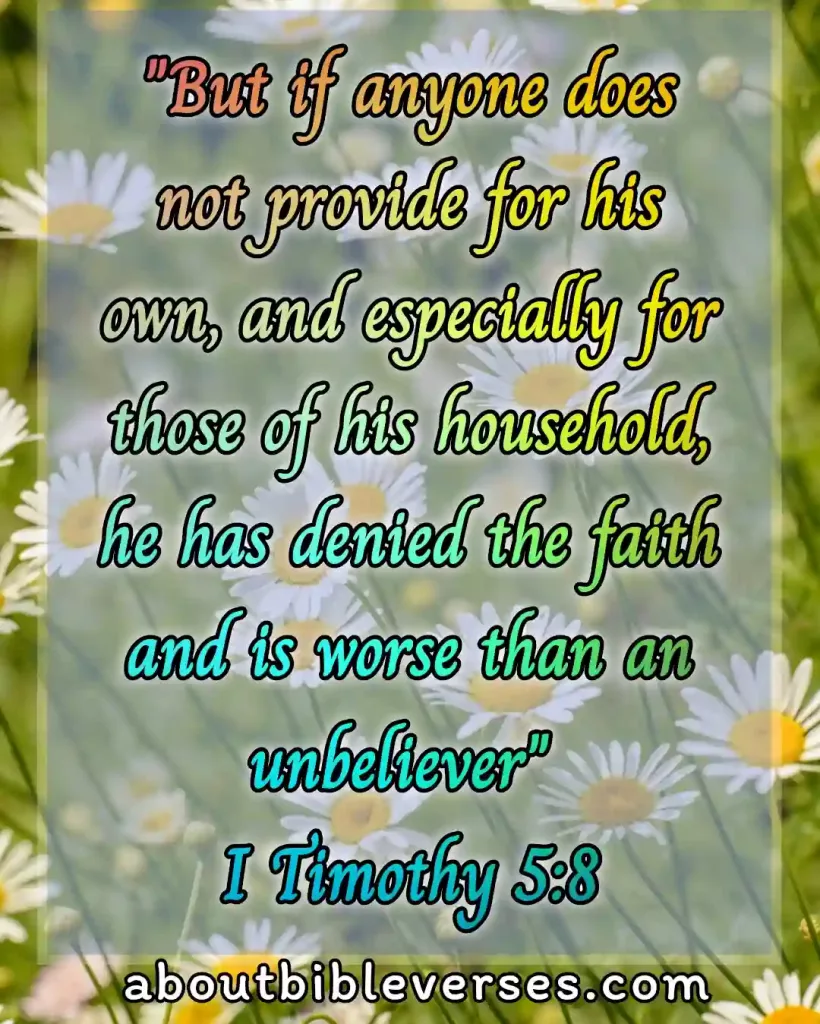 1 Timothy 5:8(KJV)"But if any provide not for his own, and specially for those of his own house, he hath denied the faith, and is worse than an infidel"
Explanation:- We are to glorify God by our life as long as we are on this earth. We need to have the faith which will lead us to complete the race that God has called us to do.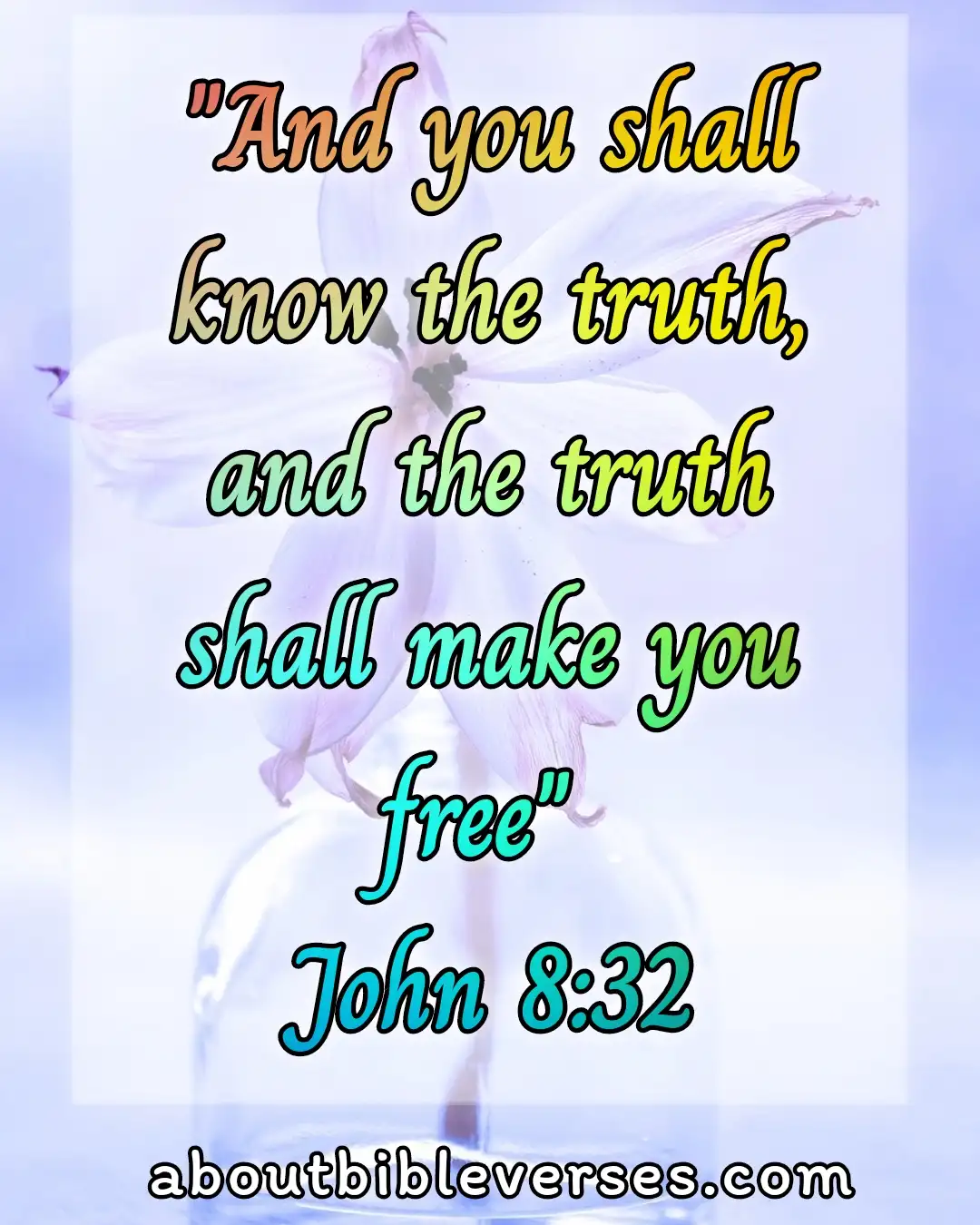 John 8:32(KJV)"And ye shall know the truth, and the truth shall make you free"
Explanation:- This is a very important verse in the Bible because it says when people get to know Jesus their spiritual eyes get open.That is, until then, people remain ignorant and live their lives as they please. Which results in eternal death.The Bible says that if a person is not with God, he is under Satan's control because there is no other way. So Jesus said that the day you know the truth the day the truth will set you free means that the day people know Jesus the man becomes aware of his sin and he comes out of Satan's hypocrisy and becomes a true disciple of Jesus and is saved from eternal death.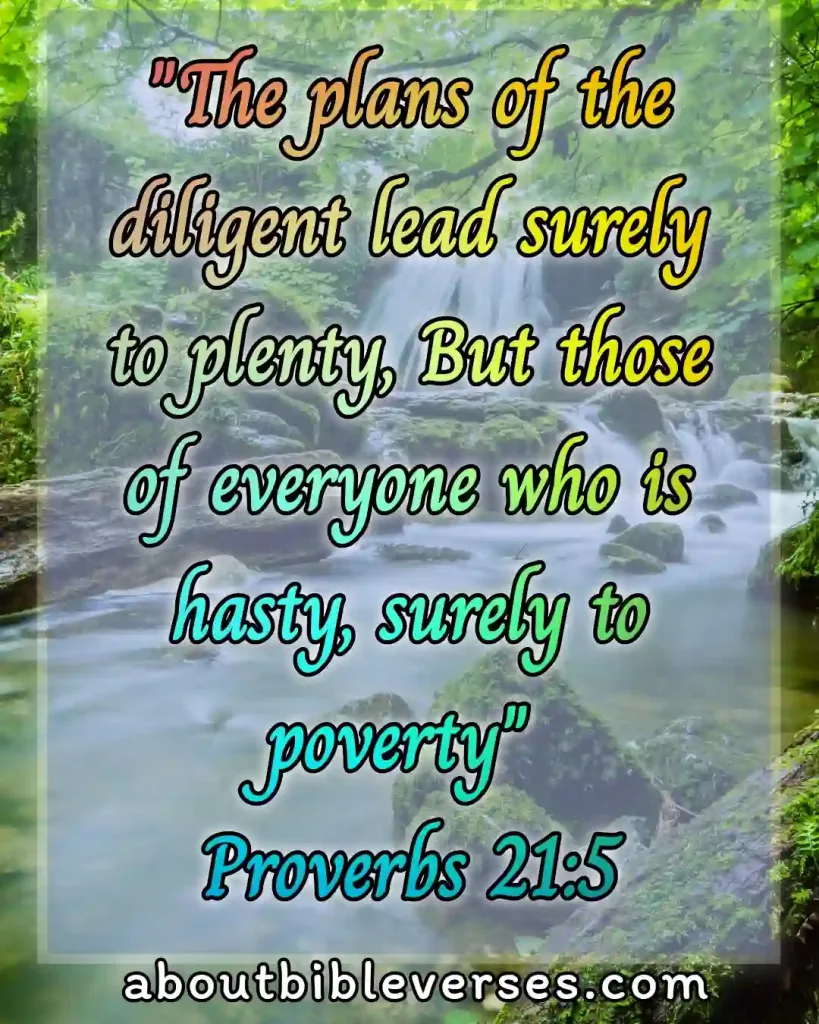 Proverbs 21:5(KJV)"The thoughts of the diligent tend only to plenteousness, but of everyone that is hasty only to want"
Explanation:- A man of God should have the heavenly wisdom which will help him to know God's plan that has been designed for him by the Lord. God's people should not be worried at any time because they are to have the patience in life to see God's miracles work. When we walk with God we need to have faith and patience to see God's mighty works in our life.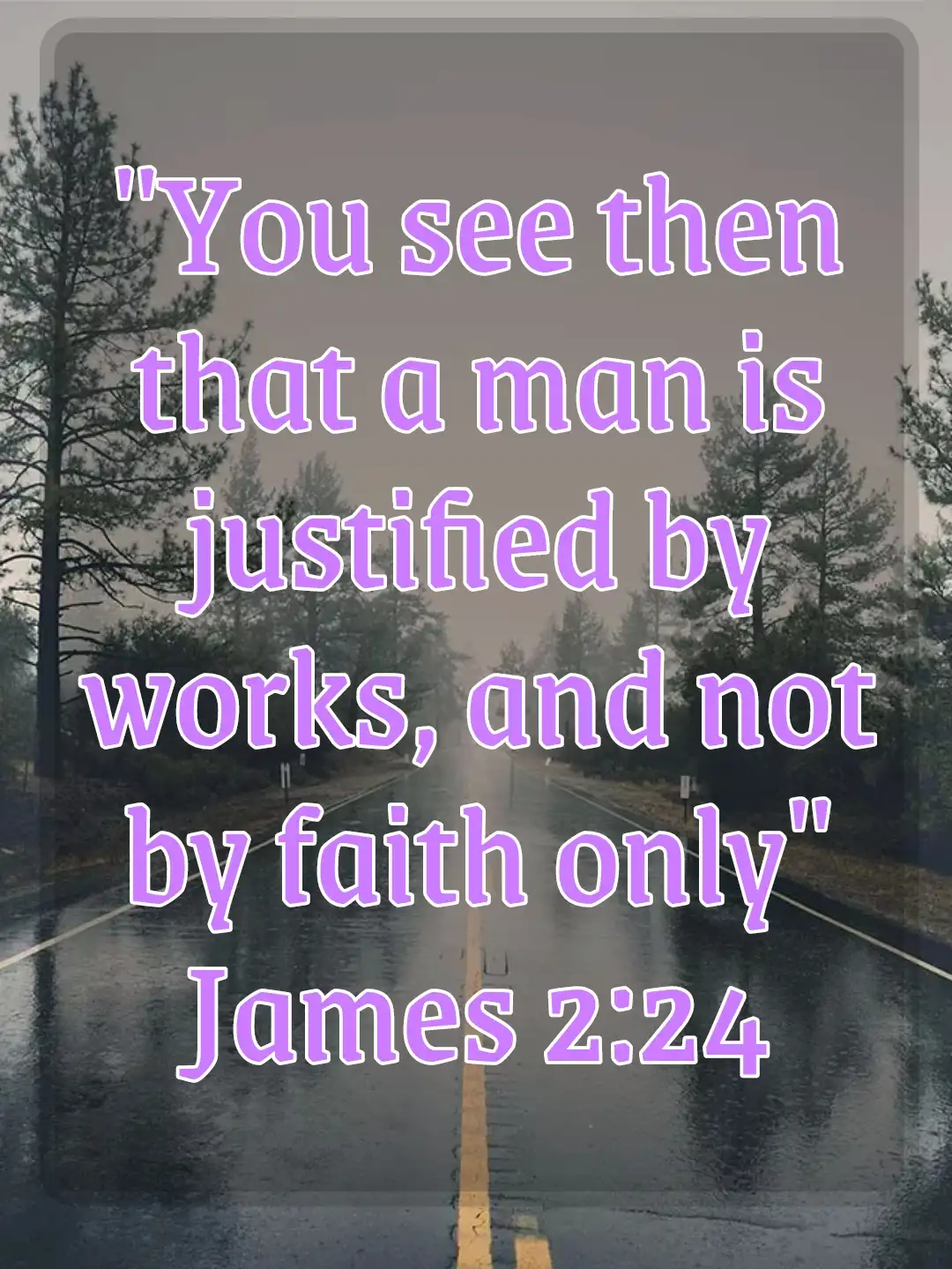 James 2:24(KJV)"Ye see then how that by works a man is justified, and not by faith only"
Explanation:- James here says that believers should present themselves by working righteous deeds. Often many Christian claims that they follow Christ but in reality do not obey what Christ has told us to do.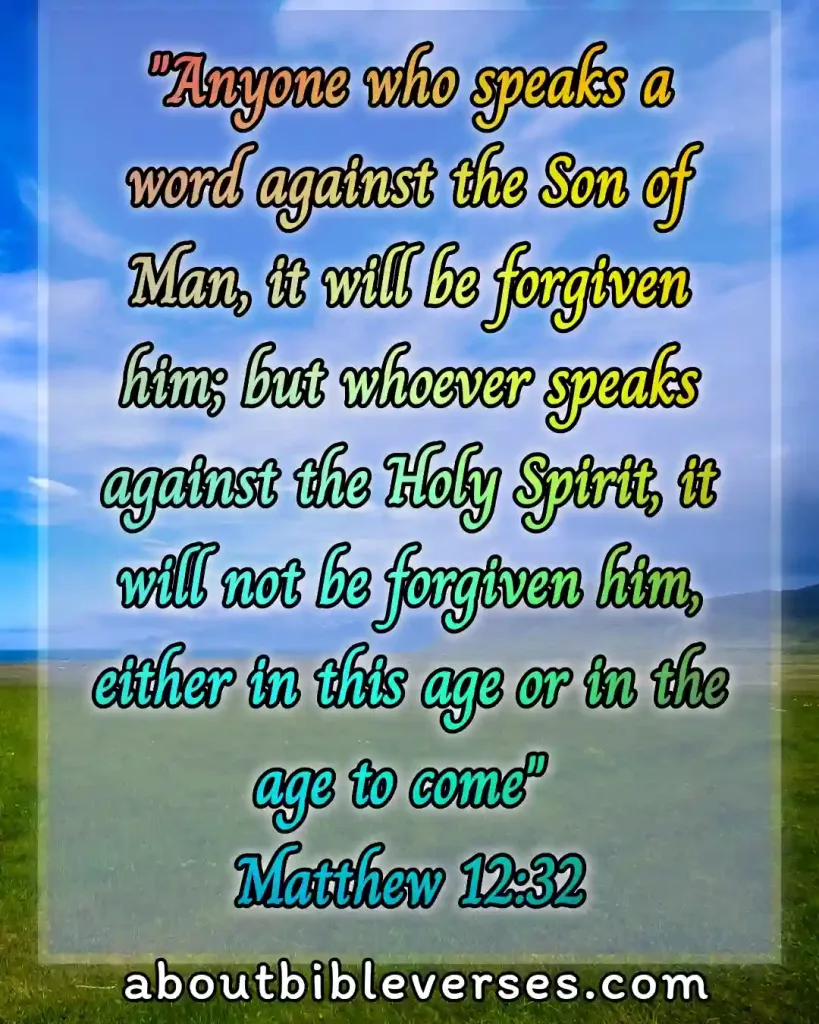 Matthew 12:32(KJV)"And whosoever speaketh a word against the Son of man, it shall be forgiven him: but whosoever speaketh against the Holy Ghost, it shall not be forgiven him, neither in this world, neither in the world to come"
Explanation:- God has warned us not to speak anything against the Holy Spirit. As the Spirit belongs to God so we are to honour him. All of our sins will be forgiven but if we speak anything against the holy spirit then we have to face eternal judgement.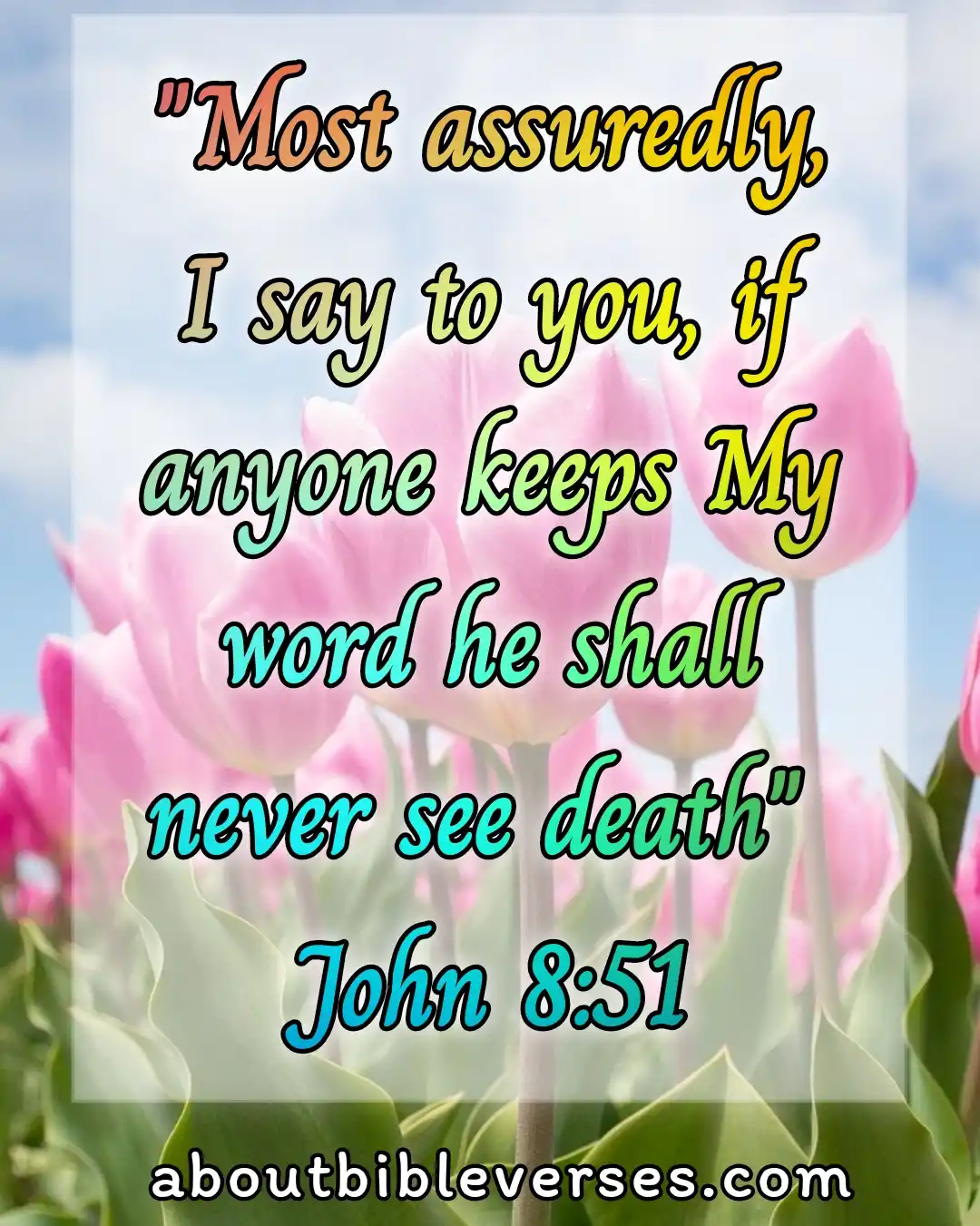 John 8:51(KJV)"Verily, verily, I say unto you, If a man keep my saying, he shall never see death"
Explanation:- Jesus says that if we keep his words and live according to him then we will see no death. We will not understand if we take his words literally. Actually, he meant that when we obey him and follow his words we get the righteousness of God and we enter into God's kingdom.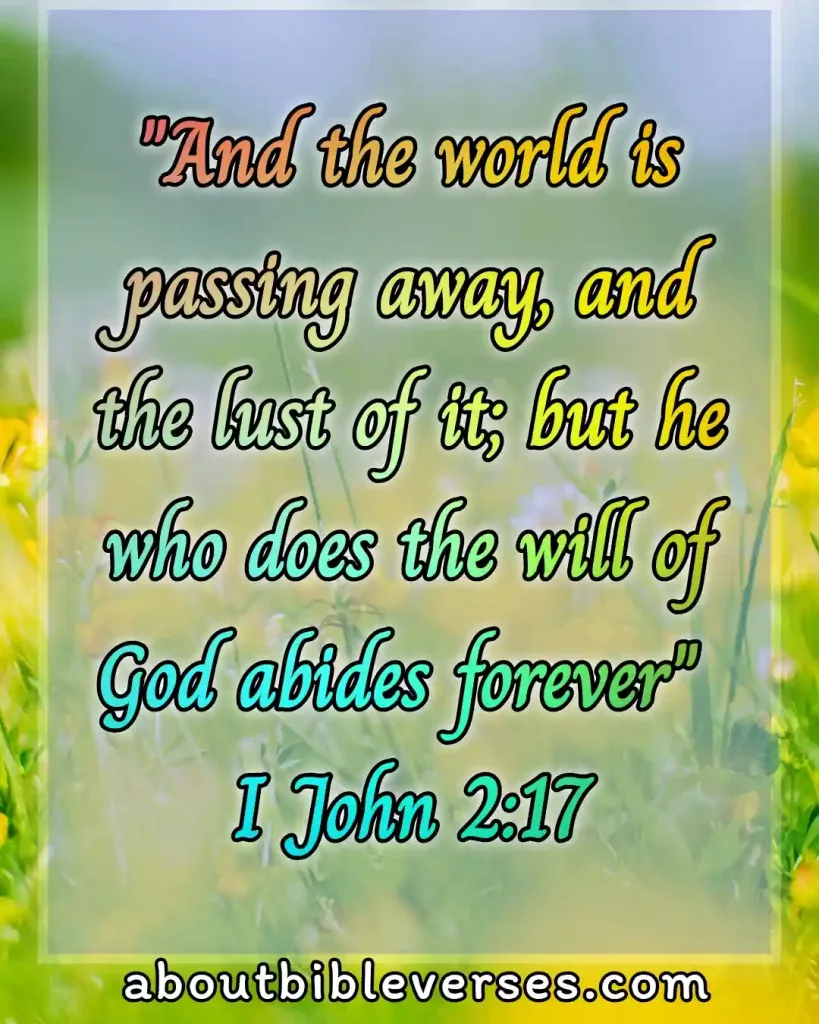 1 John 2:17(KJV)"And the world passeth away, and the lust thereof: but he that doeth the will of God abideth forever"
Explanation: This world always teaches people how to rise above each other and save a lot of money in this life for the next generation but it is not the will of our God. Christians should not follow this world. The world is carrying various things. We are to focus on Christ to inherit the everlasting kingdom which was designed for use by the mighty hand of God.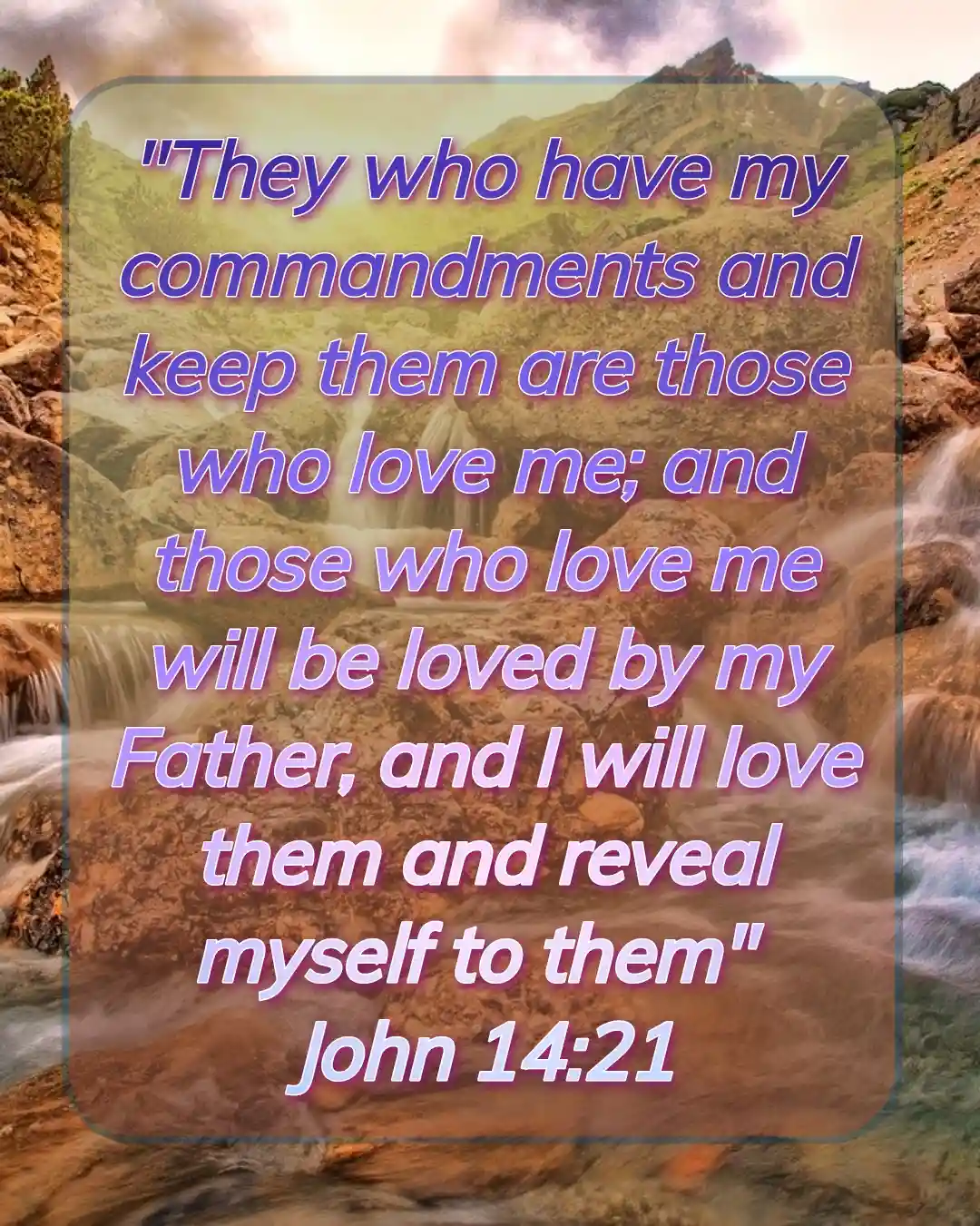 John 14:21(KJV)"He that hath my commandments, and keepeth them, he it is that loveth me: and he that loveth me shall be loved of my Father, and I will love him, and will manifest myself to him"
Explanation:- We can say we love God when we will become a follower of his words. Jesus says that the father will reveal to us when we will keep his words in our hearts. To see the presence of the Father we need to walk in the teachings of Jesus Christ.
Proverbs 24:17(KJV)"Rejoice not when thine enemy falleth, and let not thine heart be glad when he stumbleth"