The Bible says that we must be careful concerning our soul and heart. The teachings of Jesus Christ are important for our soul because after our death we will have the sole and it has the life.
We should guard our hearts so that we can live according to the will of God. The moment we receive Jesus in our life we become his disciple and our soul connects with his spirit. That we become his children and we need to be serious to protect our soul so that we can inherit everlasting life.
There are many scriptures in the Bible that tell us to think about our soul because after our death it will go to the lot and he will judge us according to our works on this earth.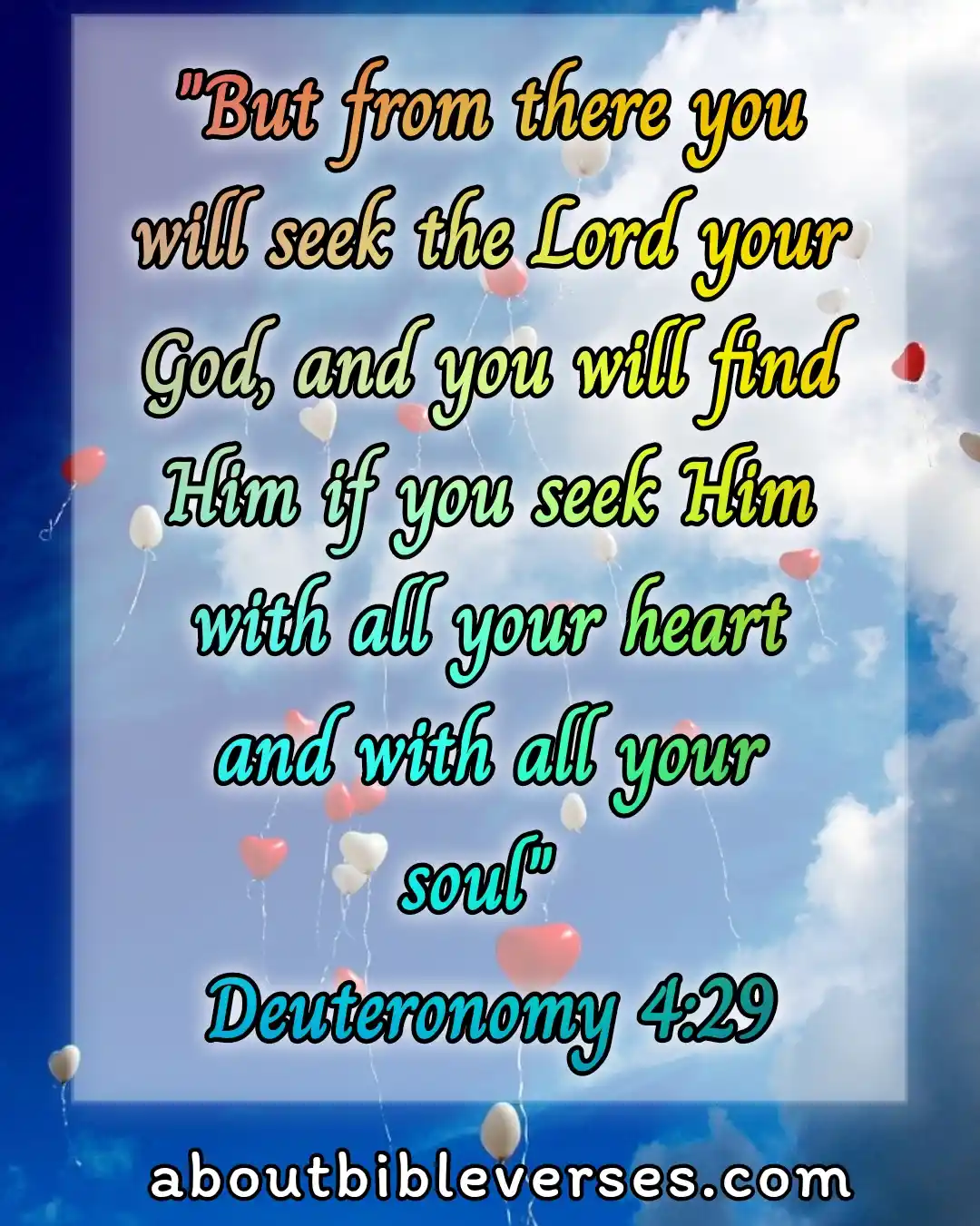 Deuteronomy 4:29(KJV)"But if from thence thou shalt seek the Lord thy God, thou shalt find him, if thou seek him with all thy heart and with all thy soul"
Explanation:- The Jews were commanded to put God first so that they will be blessed and find guidance from the Lord.
They were the chosen nation and the Lord had kept special blessings for them. If they seek the Lord from their heart then God will protect them from every evil.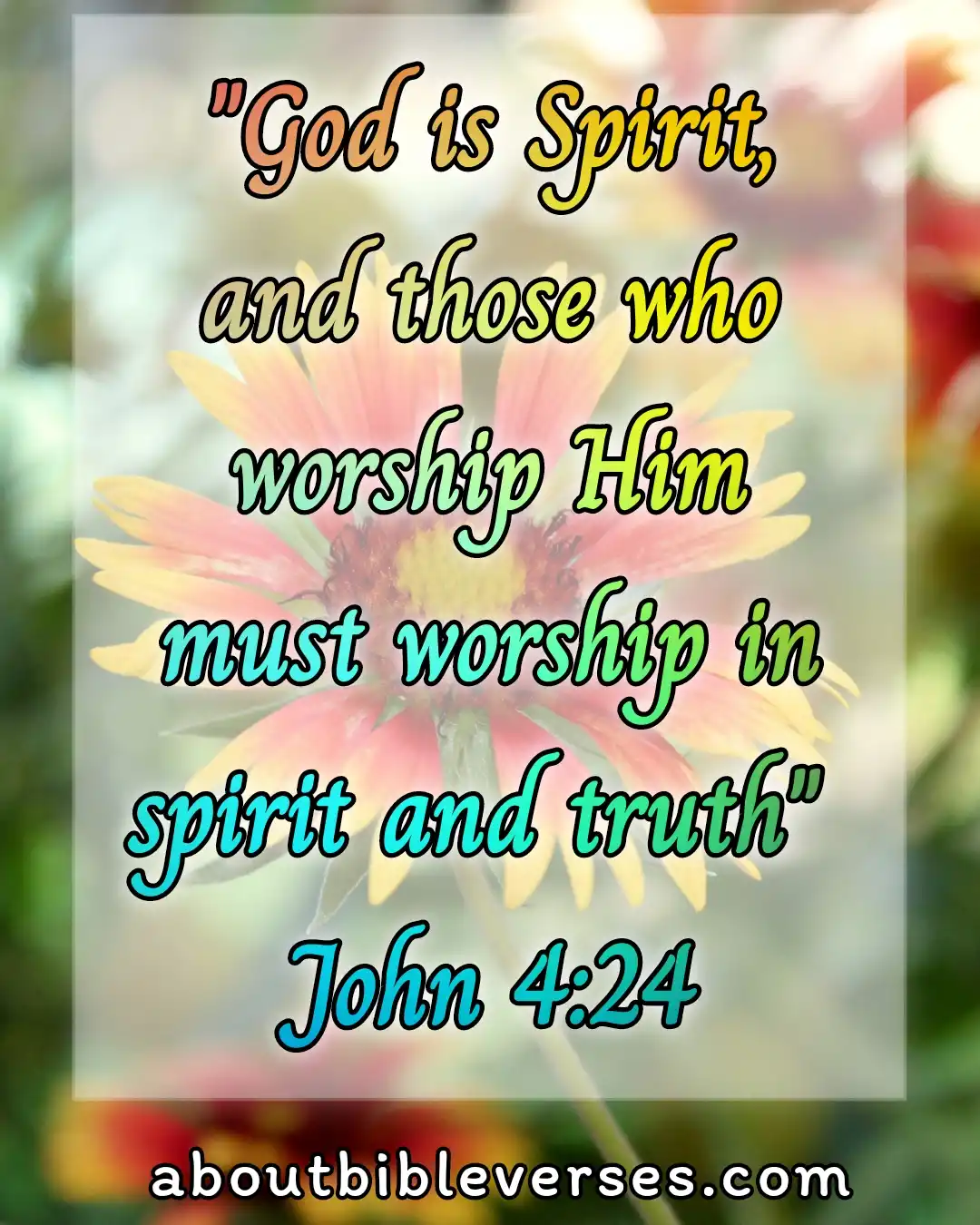 John 4:24(KJV)"God is a Spirit: and they that worship him must worship him in spirit and in truth"
Explanation:- Many people do not understand who God is but the Bible clearly says that God is a spirit and the worshipper must worship him in spirit and truth so that they will find the grace in the eyes of the Lord.
Mark 12:30(KJV)"And thou shalt love the Lord thy God with all thy heart, and with all thy soul, and with all thy mind, and with all thy strength: this is the first commandment"
Explanation:- Jesus says that we should love God from our heart and soul and with all our minds and we need to put all our strength in it. This is the first commandment that every Christian must obey.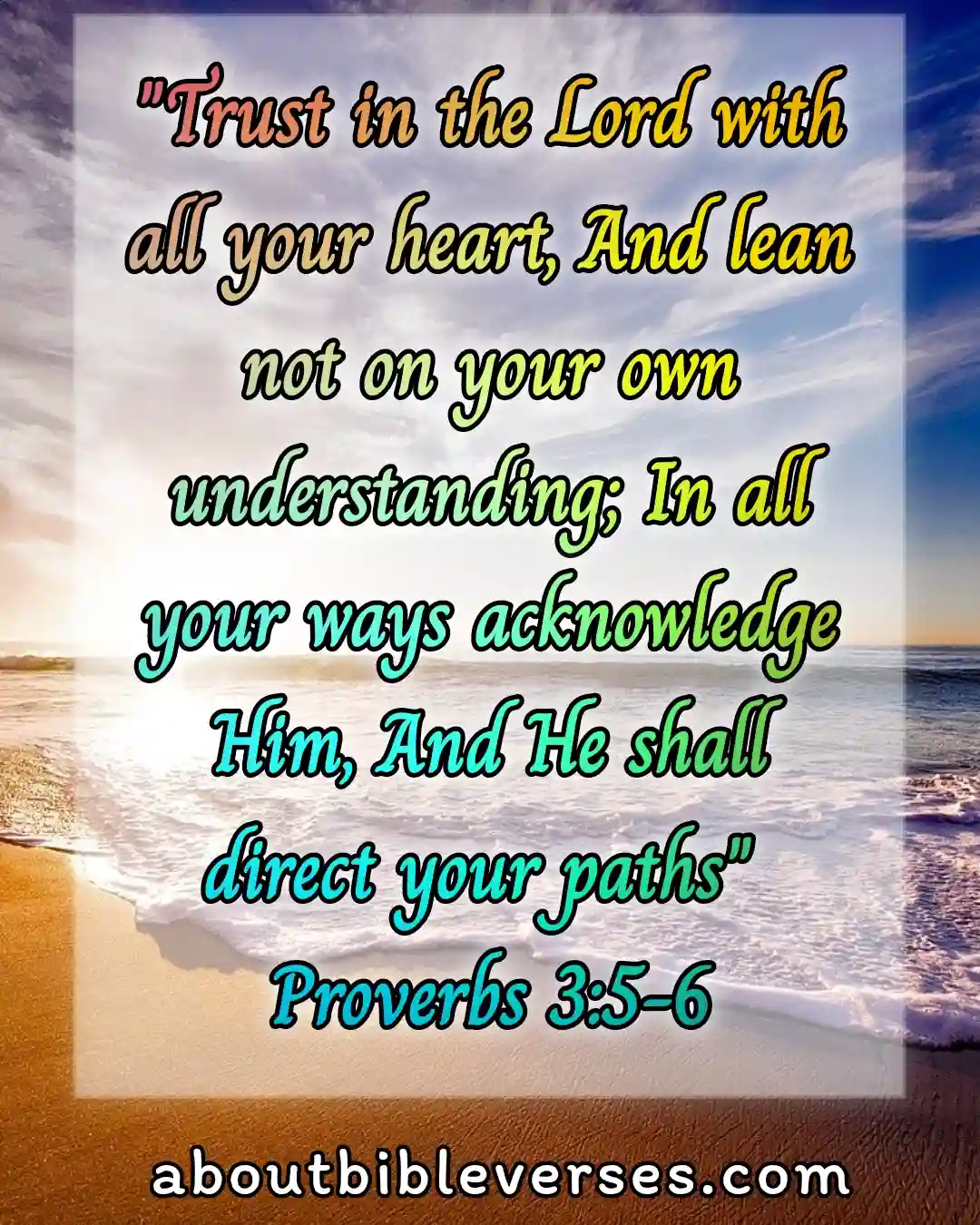 Proverbs 3:5-6(KJV)"Trust in the Lord with all thine heart; and lean not unto thine own understanding. In all thy ways acknowledge him, and he shall direct thy paths"
Explanation:- The children of God should not rely on their own understanding but they must depend on the Lord so that they will get wisdom and guidance from him. The Lord says that I will protect you from every danger and I will help you to overcome your problems.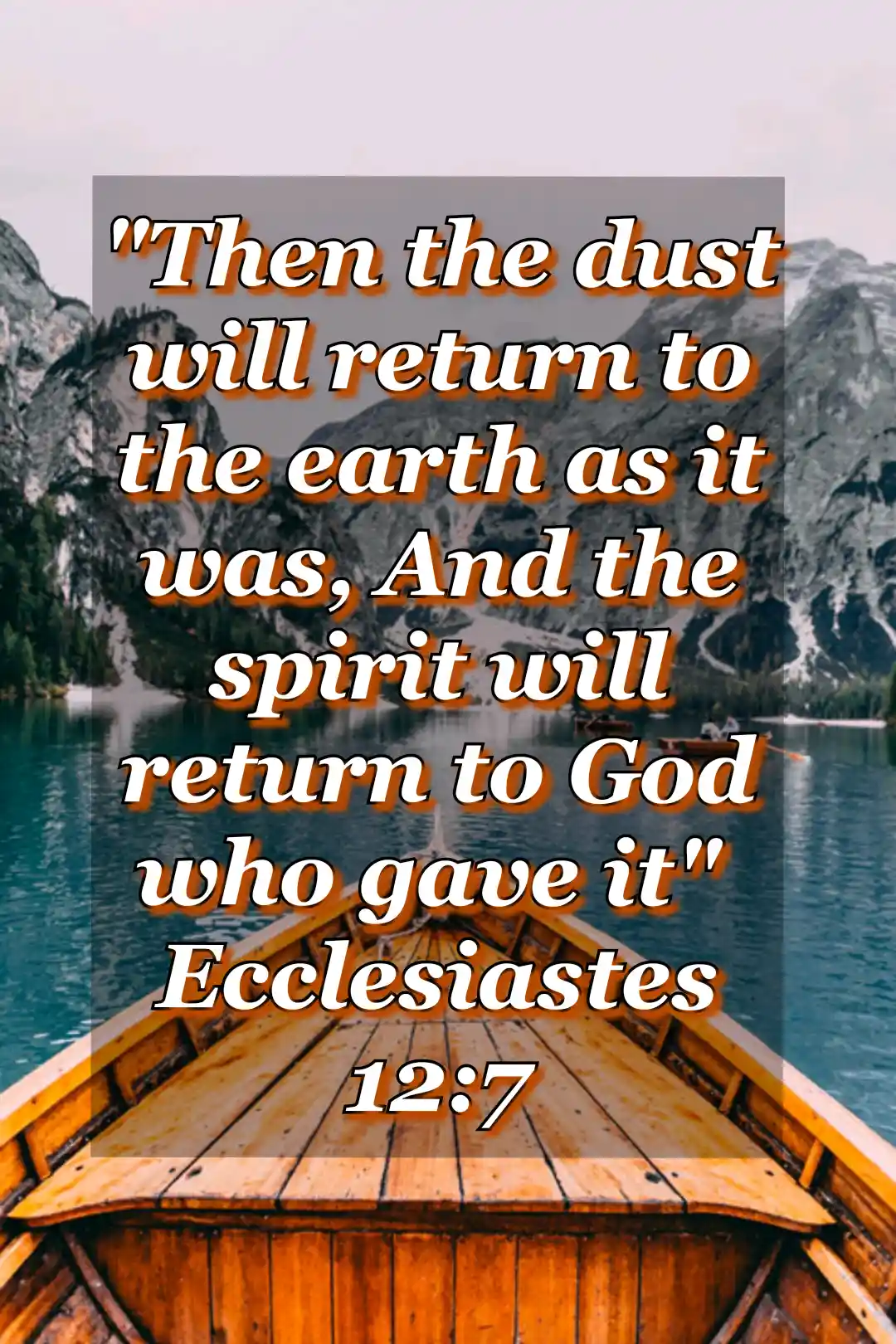 Ecclesiastes 12:7(KJV)"Then shall the dust return to the earth as it was: and the spirit shall return unto God who gave it"
Explanation:- In the beginning, the Lord created man from the dust and he gave his breath upon it thus the non-living material became alive. The Bible says that after our physical date we will again return to the dust as the Lord created us from it.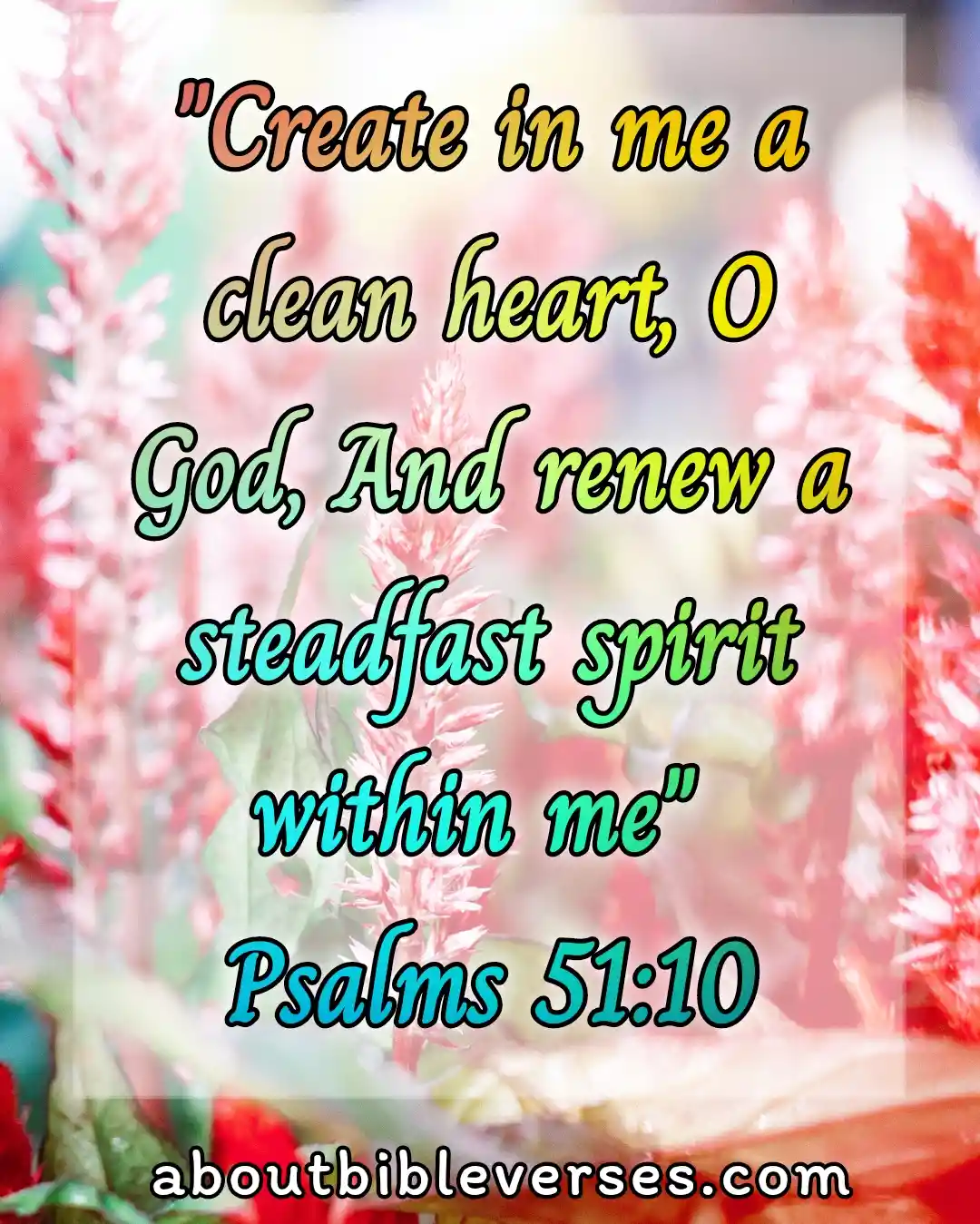 Psalm 51:10(KJV)"Create in me a clean heart, O God; and renew a right spirit within me"
Explanation:- We need to ask God to create us with a clean heart so that we can walk in the spirit by which we will be able to fulfill God's righteousness in our life.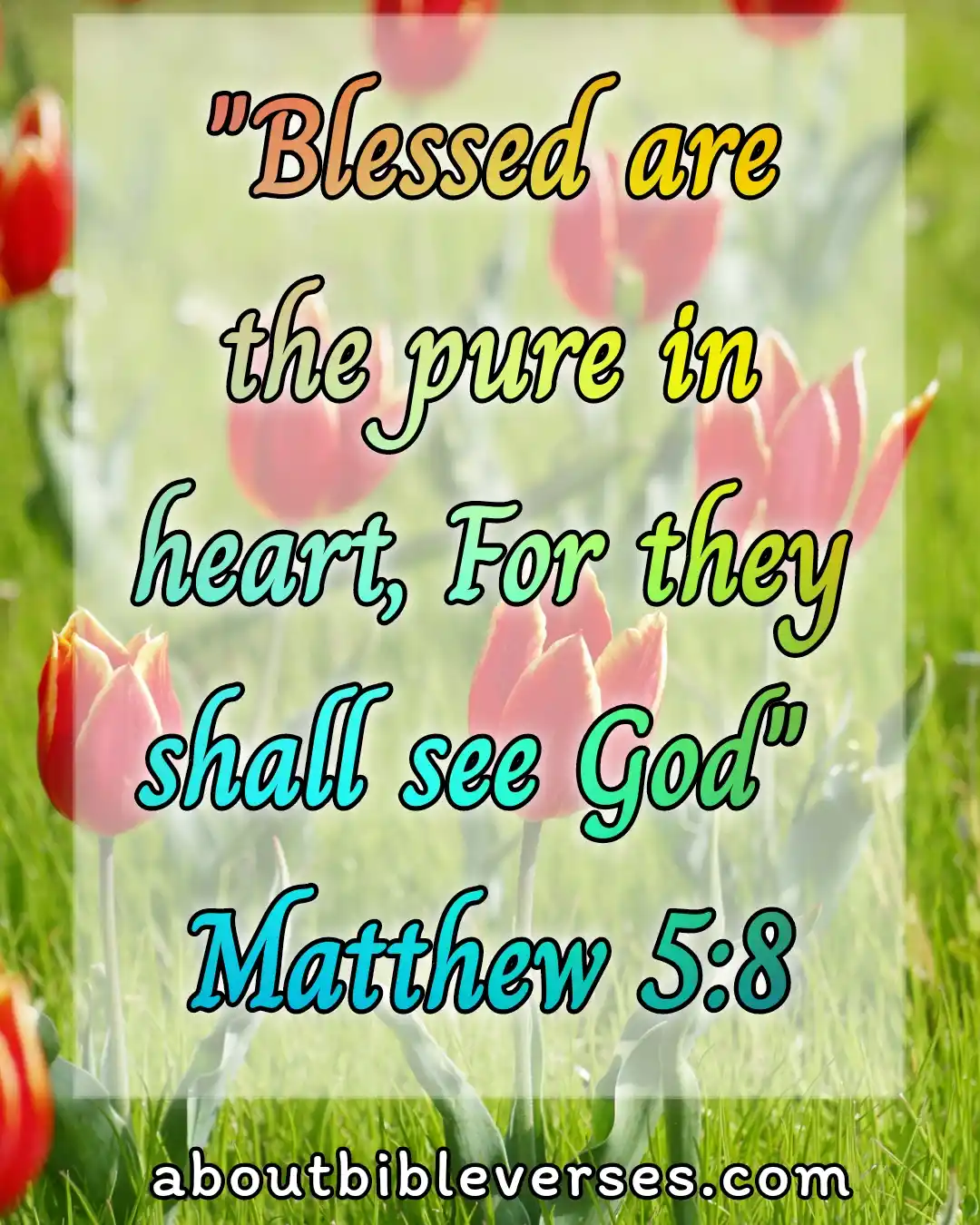 Matthew 5:8(KJV)"Blessed are the pure in heart: for they shall see God"
Explanation:- Jesus says that those who are possessing a clean heart will see God. Most of the time we say that we love God and we are working with him but when we evaluate ourselves we find that we don't have a pure heart and that is the reason we will not see God.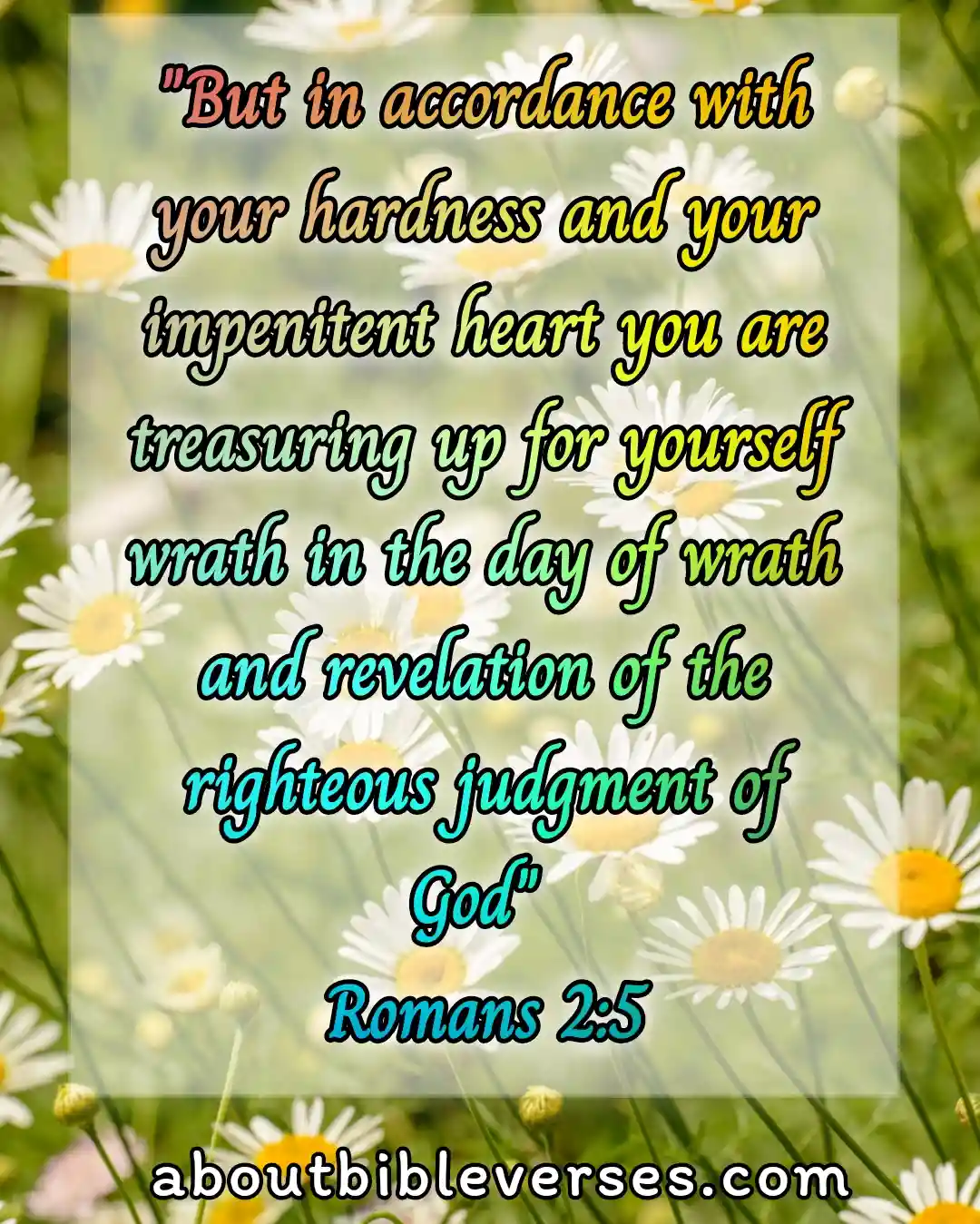 Romans 2:5(KJV) "But after thy hardness and impenitent heart treasurest up unto thyself wrath against the day of wrath and revelation of the righteous judgment of God"
Explanation:- In this world, we have to go through trials and temperatures but at the end of our life's journey we will get a new life. We will be standing at the great white throne for our judgment.
Those who have followed Jesus will be saved from God's anger but those who neglect Jesus in this earthly life will have to pay the consequence.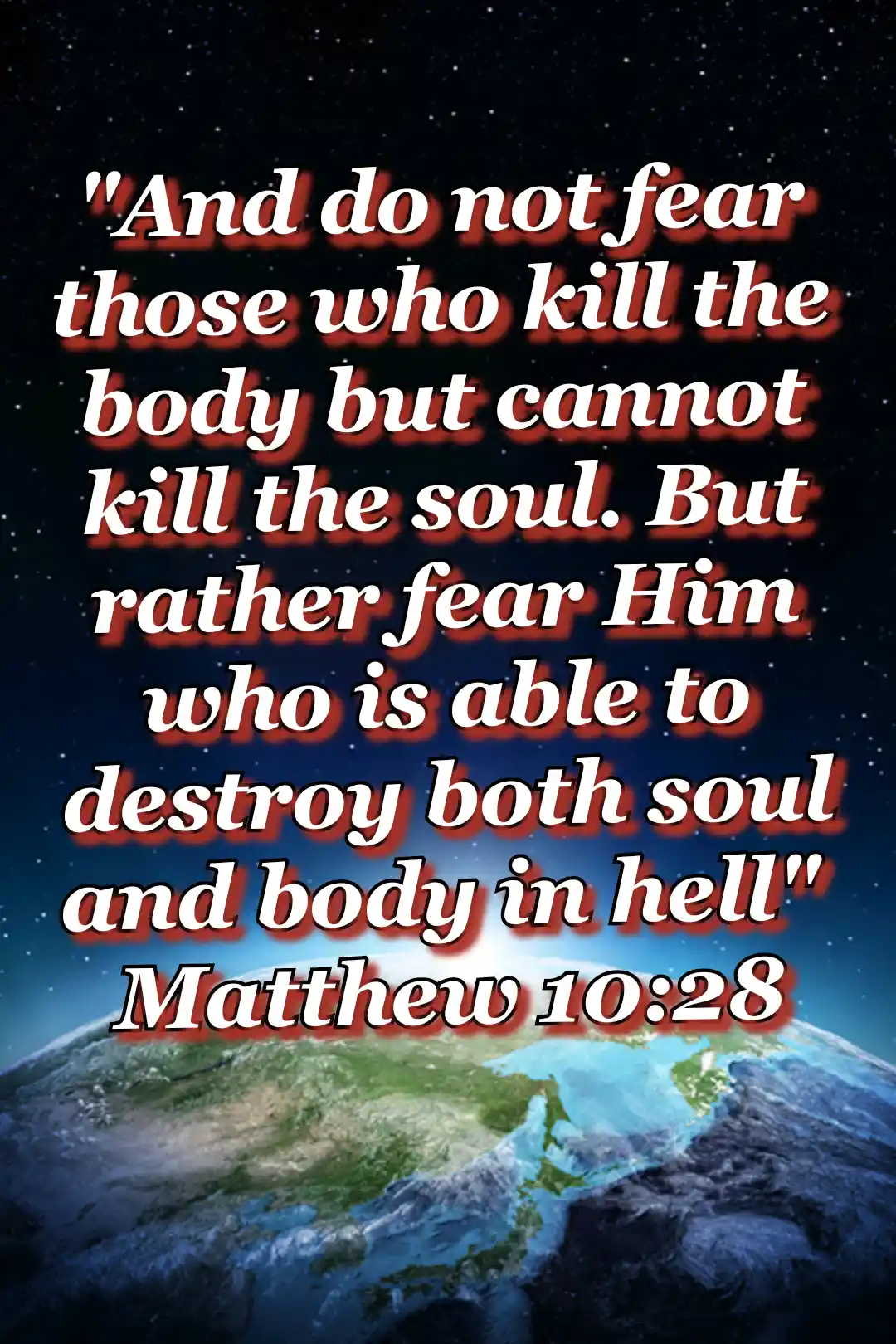 Matthew 10:28(KJV)"And fear not them which kill the body, but are not able to kill the soul: but rather fear him which is able to destroy both soul and body in hell"
Explanation:- In the eyes of the Lord our soul is precious and we always remind us that we need to think about our soul instead of giving importance to our flesh. We need to remember that the Lord has authority over our flesh and soul. We should fear him because he will judge us according to our works on this earth.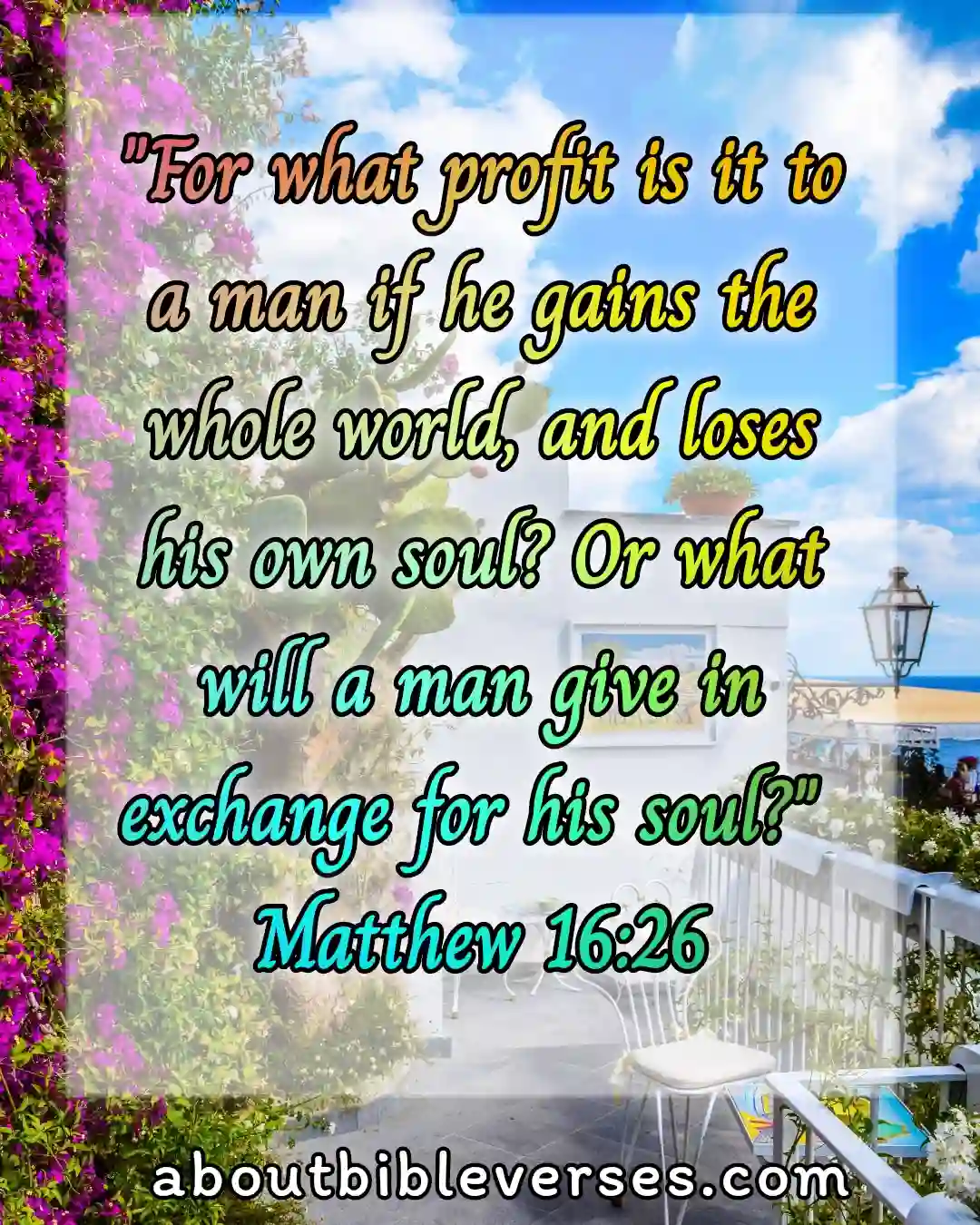 Matthew 16:26(KJV)"For what is a man profited, if he shall gain the whole world, and lose his own soul? or what shall a man give in exchange for his soul"
Explanation:- One of the most significant Bible verses that tell us not to run after this worldly thing. It teaches us to run after God's righteousness because we will have to give the account of our works while we will be standing before the judge. If we get the whole world but lose our soul so what will be a profit.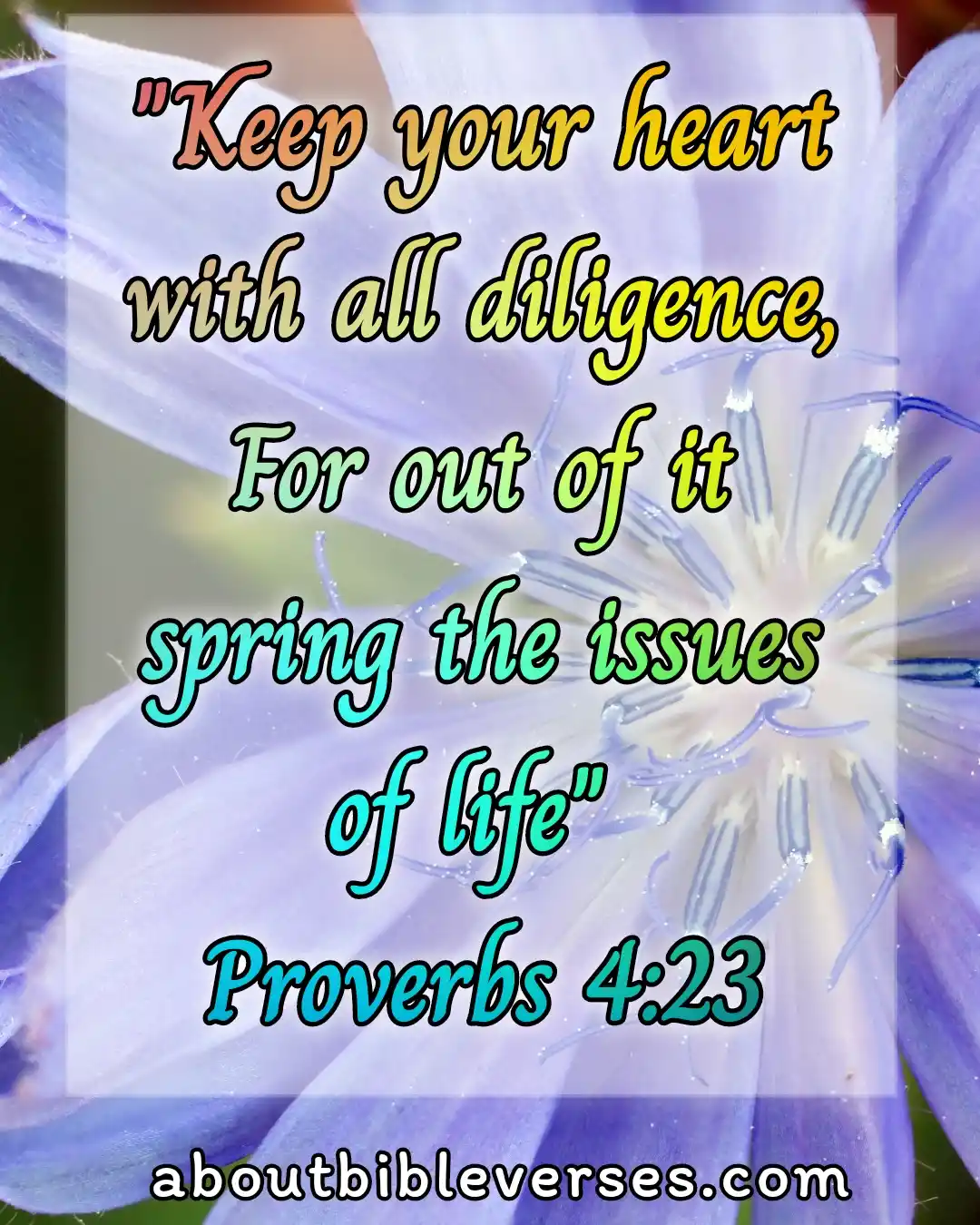 Proverbs 4:23(KJV)"Keep thy heart with all diligence; for out of it are the issues of life"
Explanation:- The Lord says that we are on sinful earth so we must take care of our heart because from it will get a life. We must not give our heart to the things which are not important for our soul.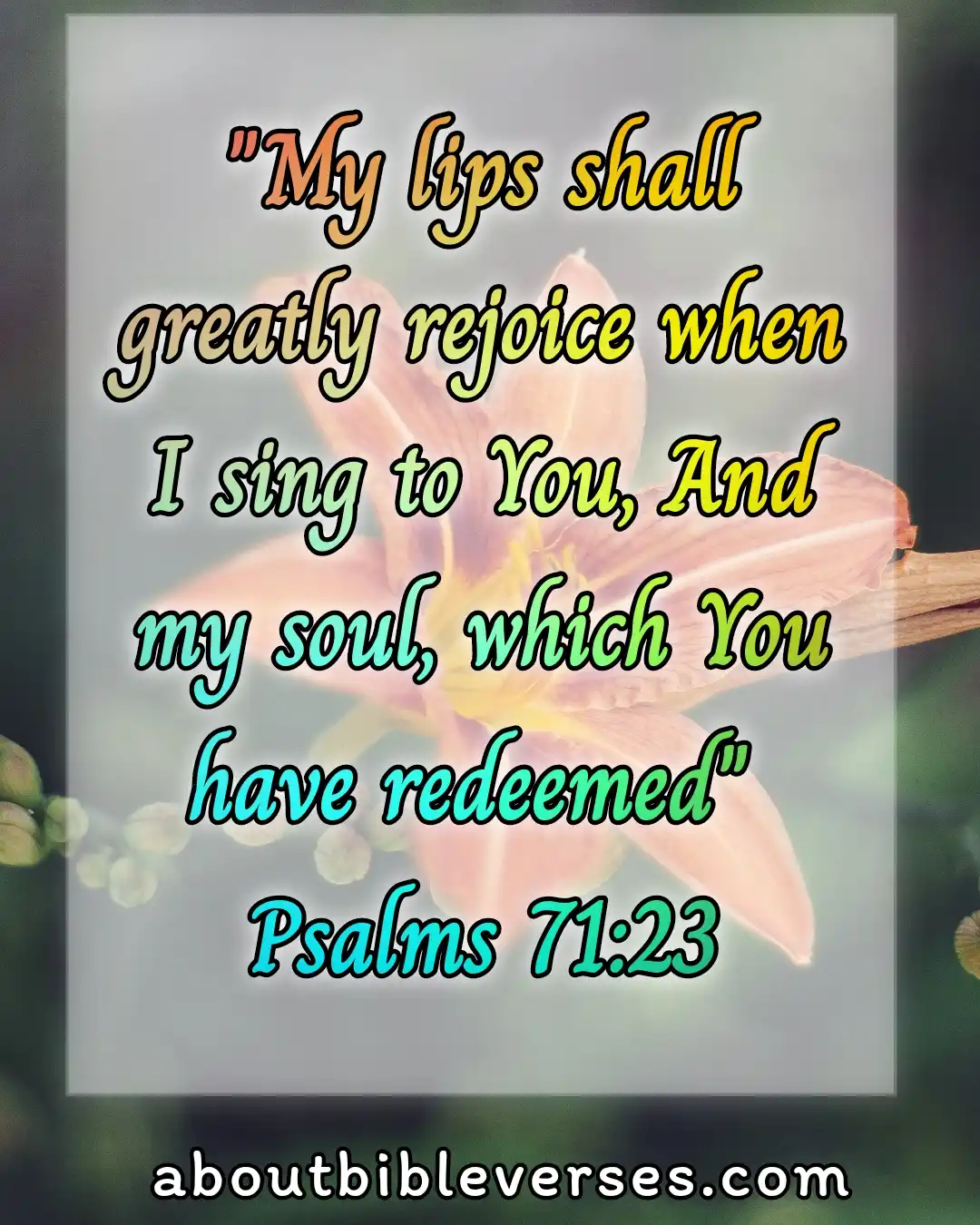 Psalm 71:23(KJV)"My lips shall greatly rejoice when I sing unto thee; and my soul, which thou hast redeemed"
Explanation:- King David praised God because he worked with him and understood how great is the Lord. We should also sing songs by which we can praise his name and we will be blessed if we do so.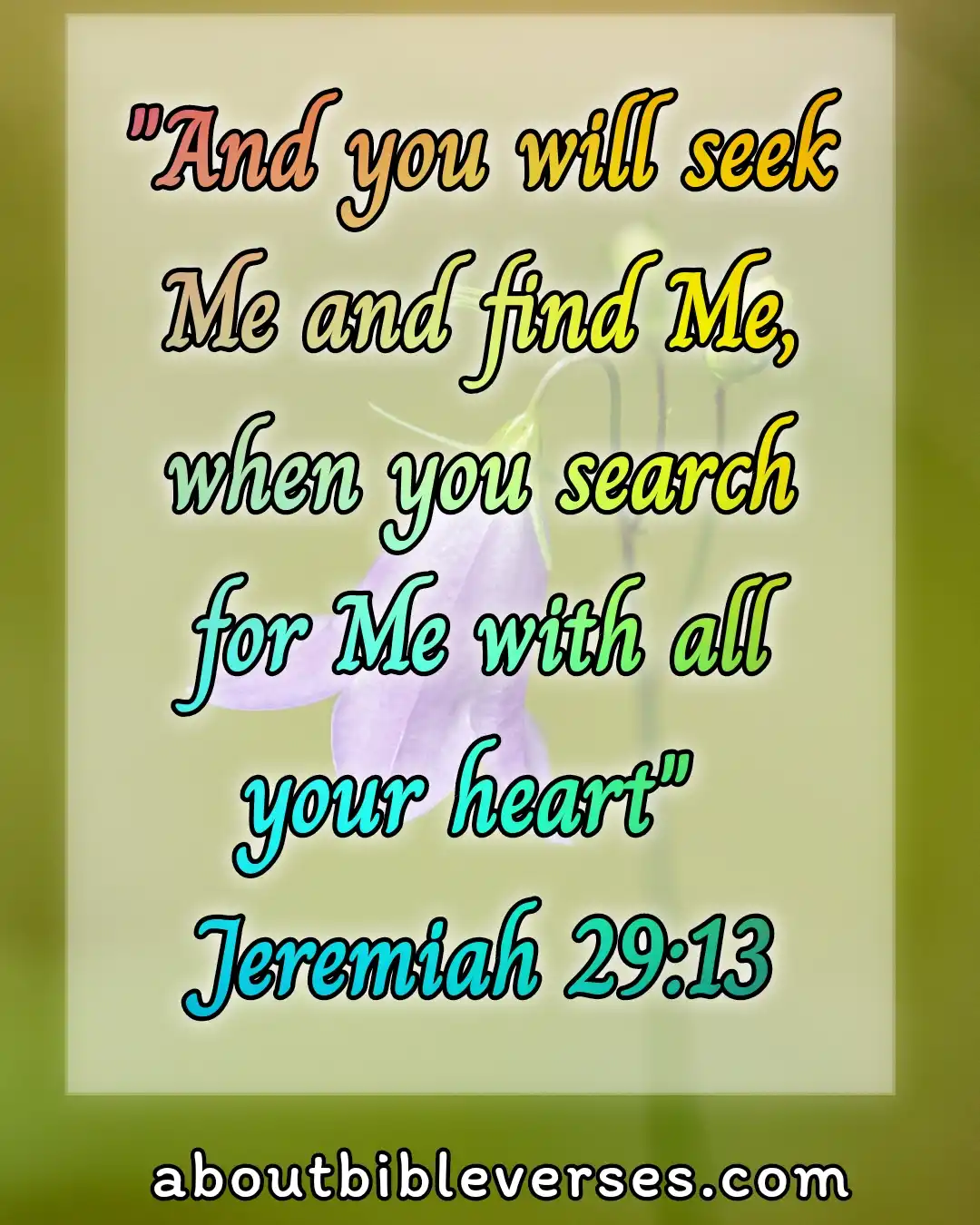 Jeremiah 29:13(KJV)"And ye shall seek me, and find me, when ye shall search for me with all your heart"
Explanation:- We need to see God in our prayers and the loss is that if you diligently search me then I will reveal myself before you.
We need to make a habit of prayers and scripture reading so that we will understand who God really is.
If we come before Him with a humble heart and seek his face in our day-to-day life then he will show his face before us.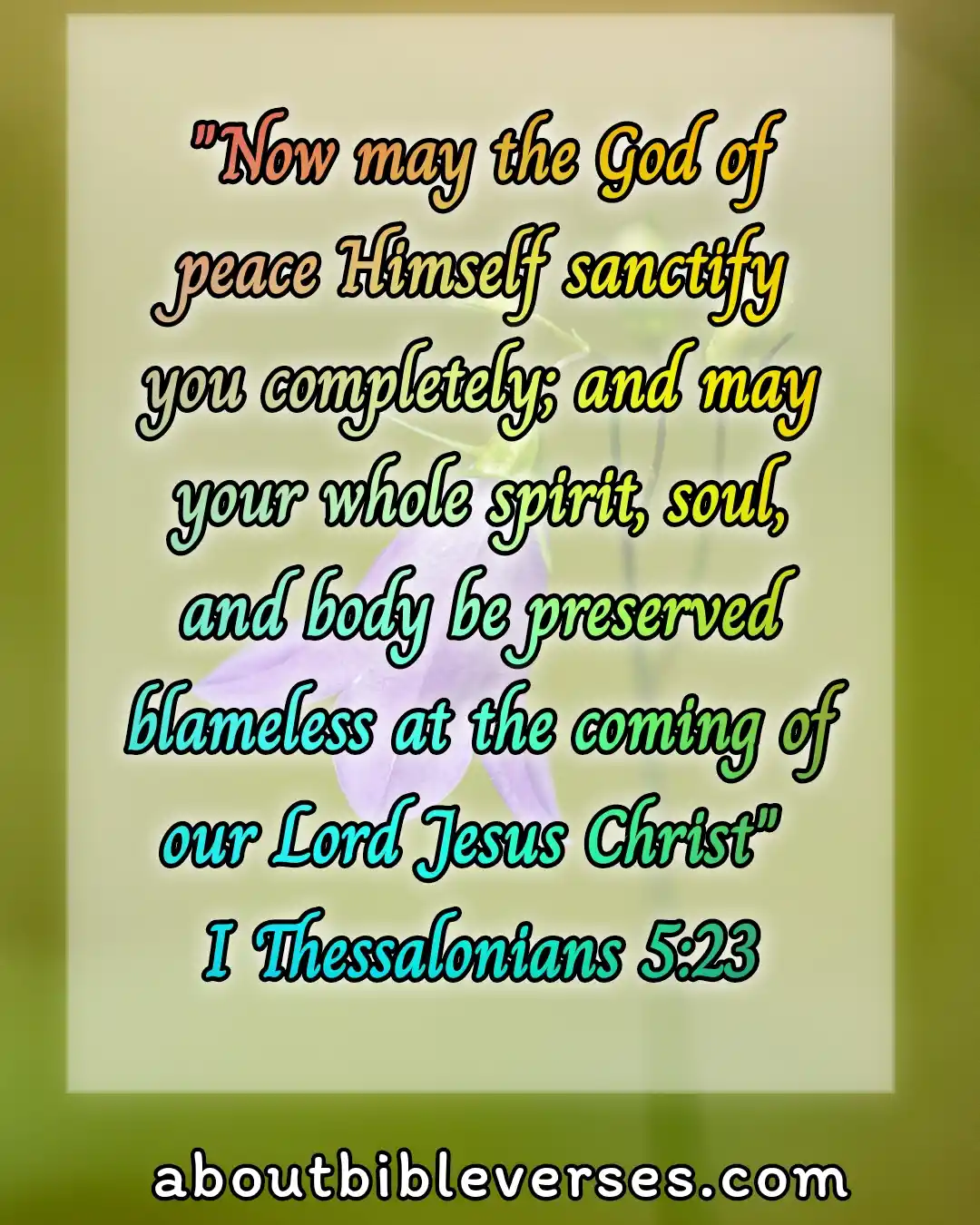 1 Thessalonians 5:23(KJV)"And the very God of peace sanctify you wholly; and I pray God your whole spirit and soul and body be preserved blameless unto the coming of our Lord Jesus Christ"
Explanation:- We must live a holy life till our death so that we will win the reward that God has designed for us. Though it is not easy to live a faithful Holy life if we ask God to help us then he will help us to overcome every difficulty that we are going to face in our life.
The Lord wants us to be Holy as he himself is a Holy God so we must put aside all the filthiness that we have.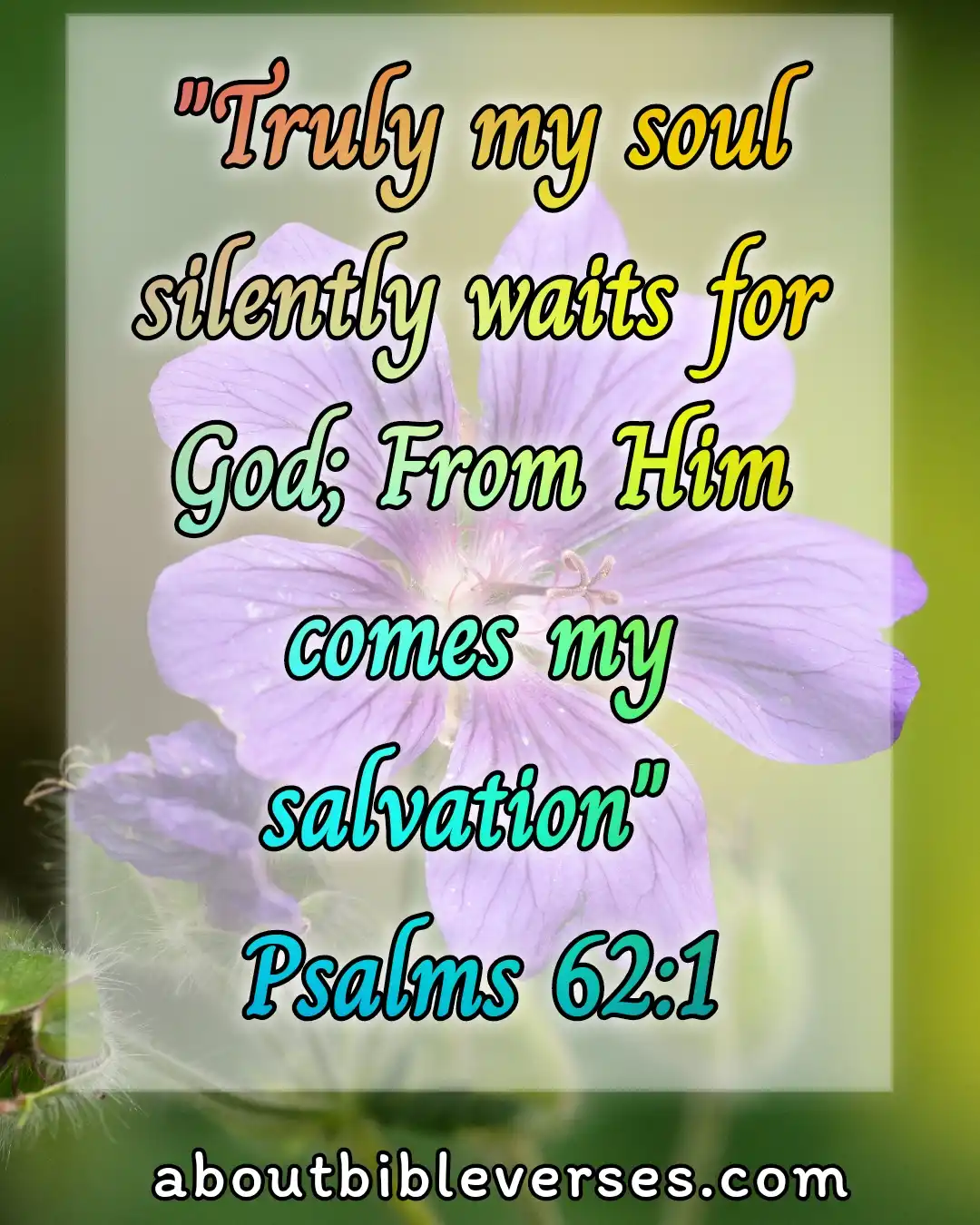 Psalm 62:1(KJV)"Truly my soul waiteth upon God: from him cometh my salvation"
Explanation:- We must put our faith in Jesus and have to depend on his promises. According to his promises, we will be saved from God's wrath.
People in this world do not think of their soul but the Bible says that the soul has the highest value when we die.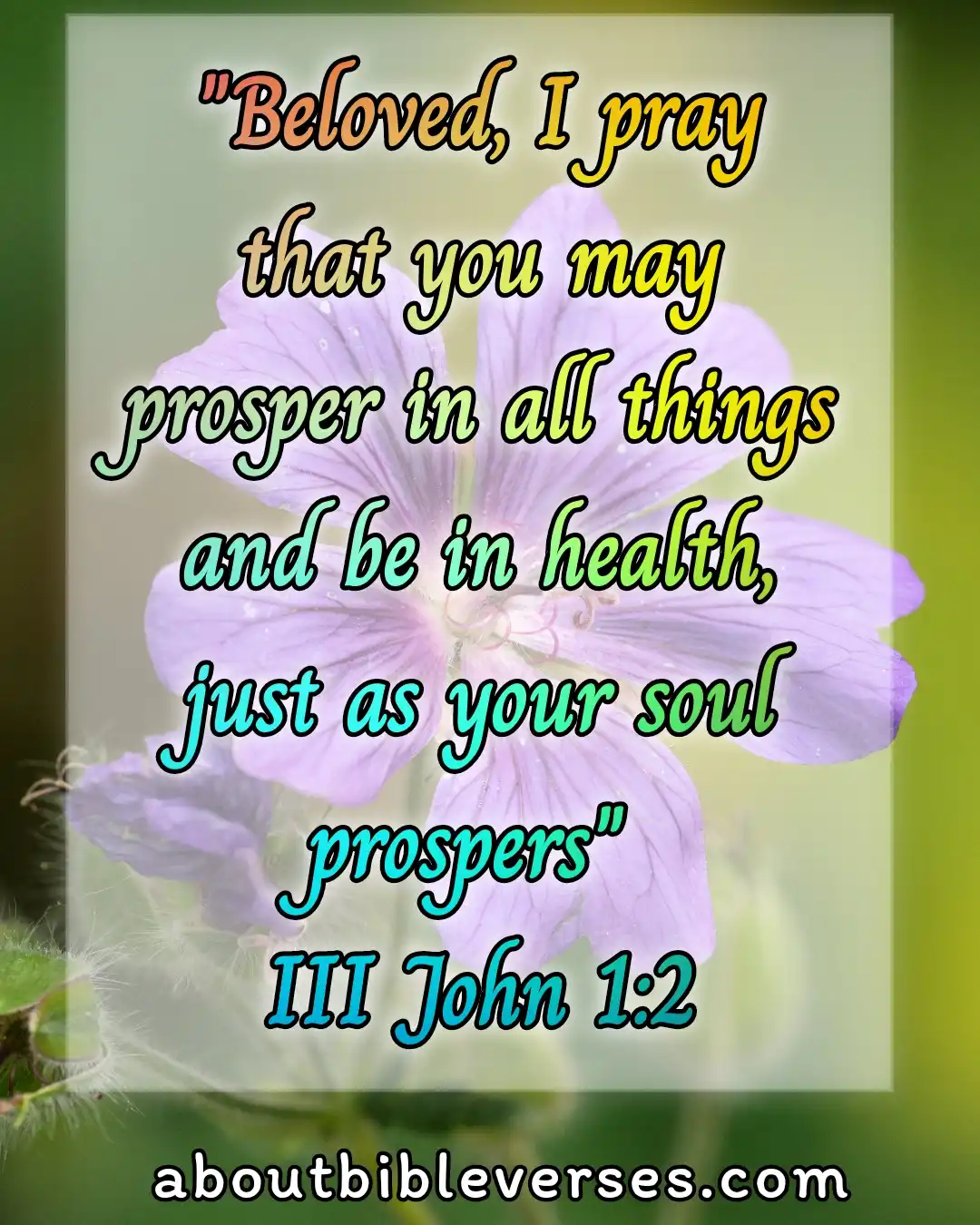 3 John 1:2(KJV)"Beloved, I wish above all things that thou mayest prosper and be in health, even as thy soul prospereth"
Explanation:- As we are progressing in our world materials in that same way we need to take care of our soul. Every day we should evaluate our soul as we are walking with the Lord or we are in the flesh. If we walk in the place we will get the punishment from the Lord which will never end.