We all travel in our life's journey from the very beginning of birth to Death. But so many times we miss the golden plans of God that are for our benefits.
We are to keep his teachings in our hearts so that we can prosper in our spiritual life as well as we will be able to reach heaven. 
Apostle Paul says that we are in a race where many are running but few will be rewarded according to their works.
We should be diligent in our Christian life to approach the destination because Jesus will Judge us according to our deeds on this earth. 
If we dedicate our life and goal then he will lead us and help us to overcome all types of hindrances that we face throughout the travel of our life journey.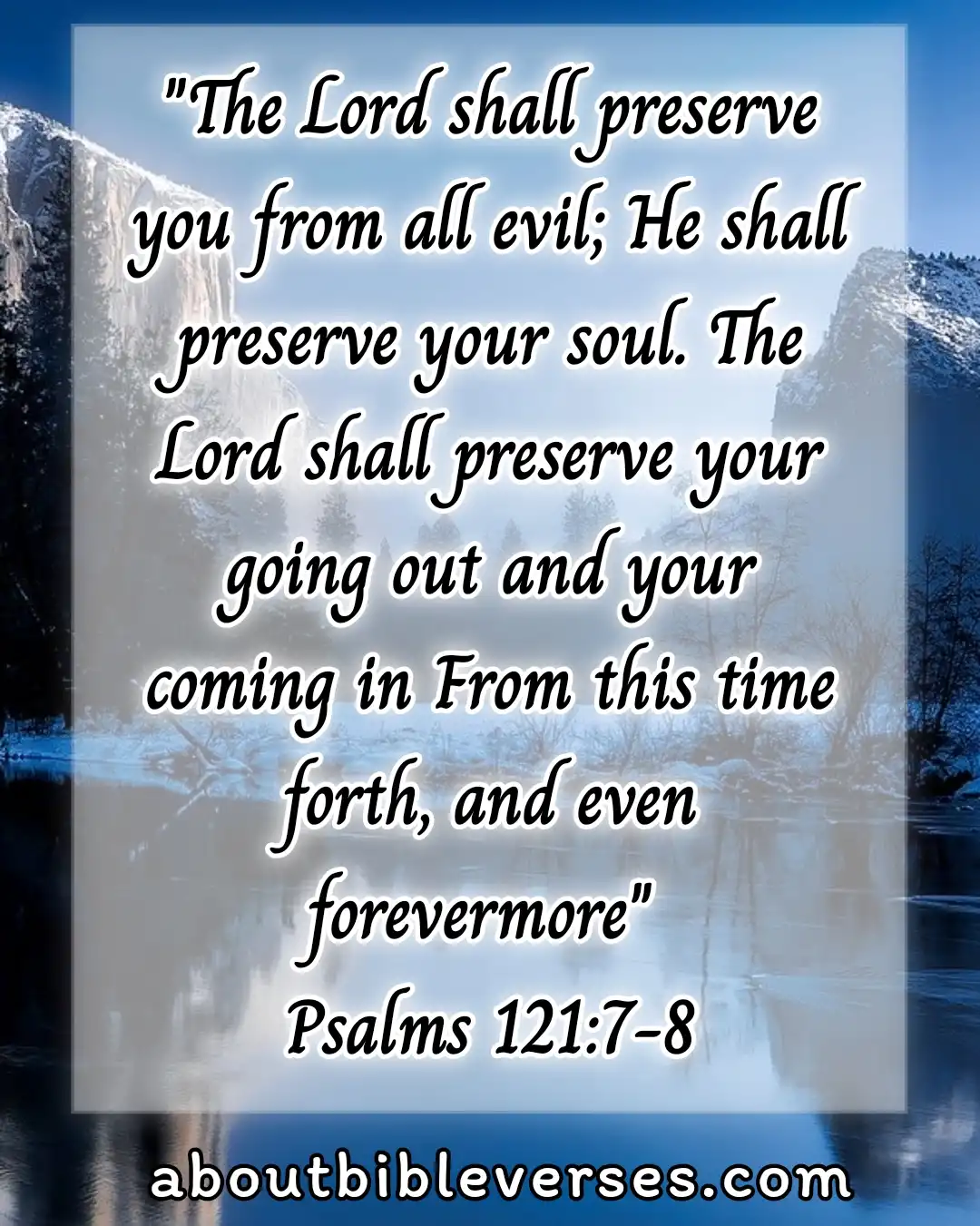 Psalm 121:7-8(KJV)"The Lord shall preserve thee from all evil: he shall preserve thy soul.The Lord shall preserve thy going out and thy coming in from this time forth, and even for evermore"
Explanation:-We are strangers in this world as we came here for days to spend. We do not have much information and we follow our seniors and try to obey them to live on this earth joyfully.
We need to keep it in our mind that we are here not by our own will or just by an accident but we are here according to the will of God.
The Lord wants us to remain faithful and stay away from all evil so that we can receive his blessings in our life. He will guide us and show us ways that will be appropriate for our life's journey.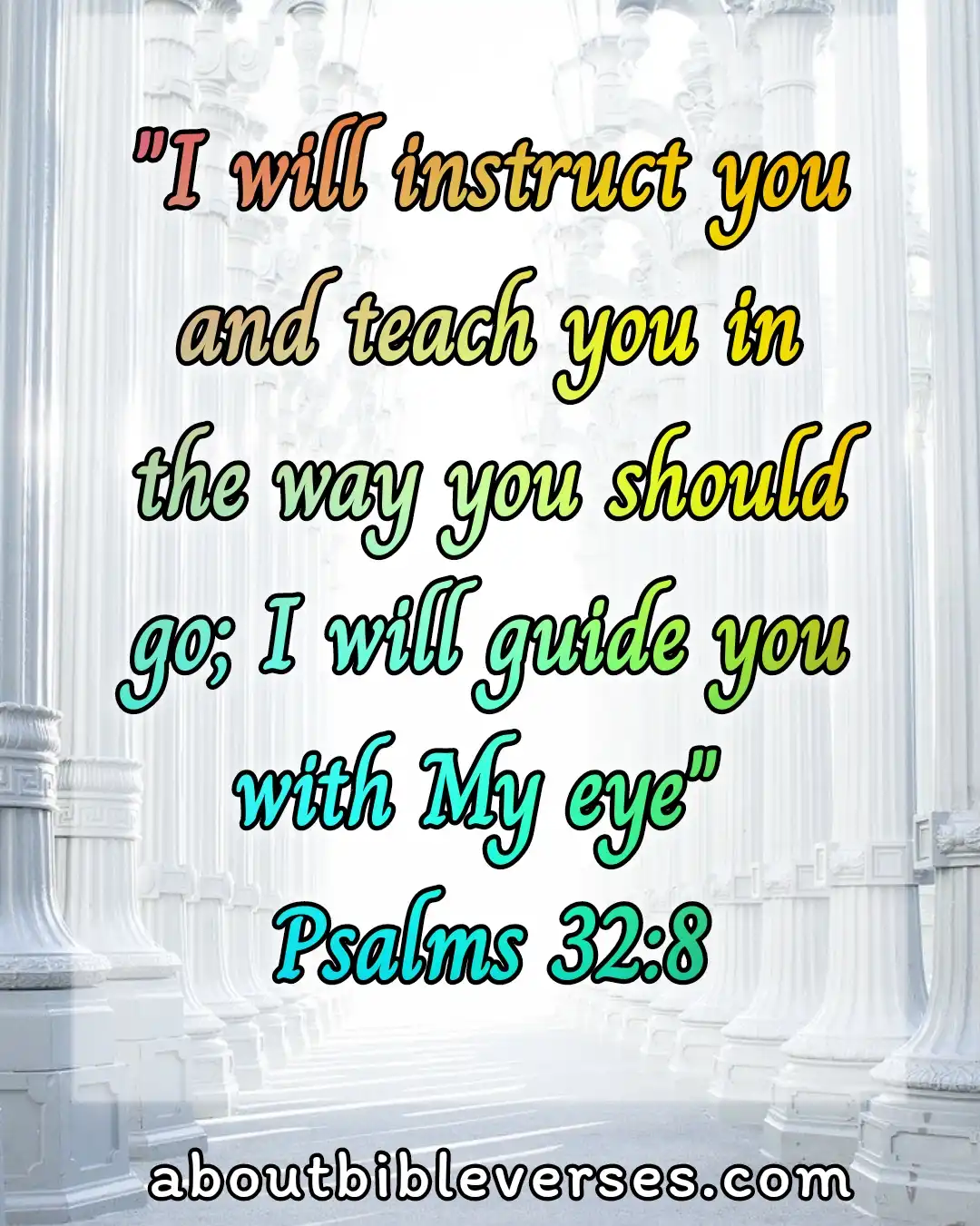 Psalm 32:8(KJV)" I will instruct thee and teach thee in the way which thou shalt go: I will guide thee with mine eye"
Explanation:-The Lord is omniscient and he knows the best way for us. because we are merely human beings created by God. We should submit ourselves before the Lord so that our life will be guided by his will. 
Many people do not want to surrender themselves in the hands of God and the desire to lead their lives by their own will. We are living in a sinful world where our minds have corrupted due to the sinful nature. We show our pride among the people and neglect the blessings of God. But the Lord says that He will teach us and guide us in our ways.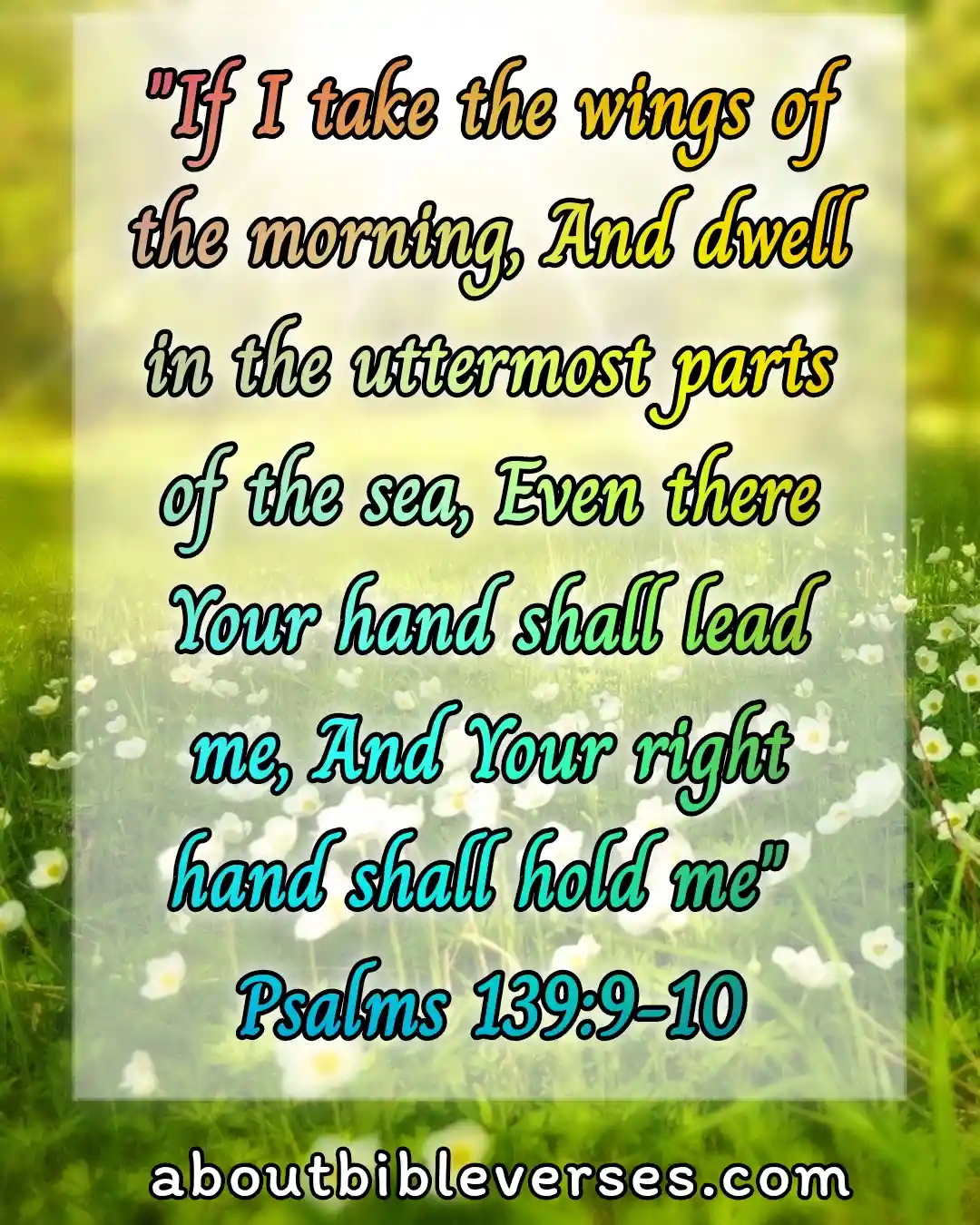 Psalm 139:9-10(KJV) "If I take the wings of the morning, and dwell in the uttermost parts of the sea;Even there shall thy hand lead me, and thy right hand shall hold me"
Explanation:-The Lord is with us and his eyes are everywhere. Wherever we go and move, God's sight is on us. We cannot hide from his presence.
Even if we move to the mountains and go to sea, still his presence will be with us. 
We must be faithful towards God as we are accountable to God. We were created in his image. 
The Lord is faithful and he knows all our weaknesses, and if we believe him and submit our life then we shall be rewarded.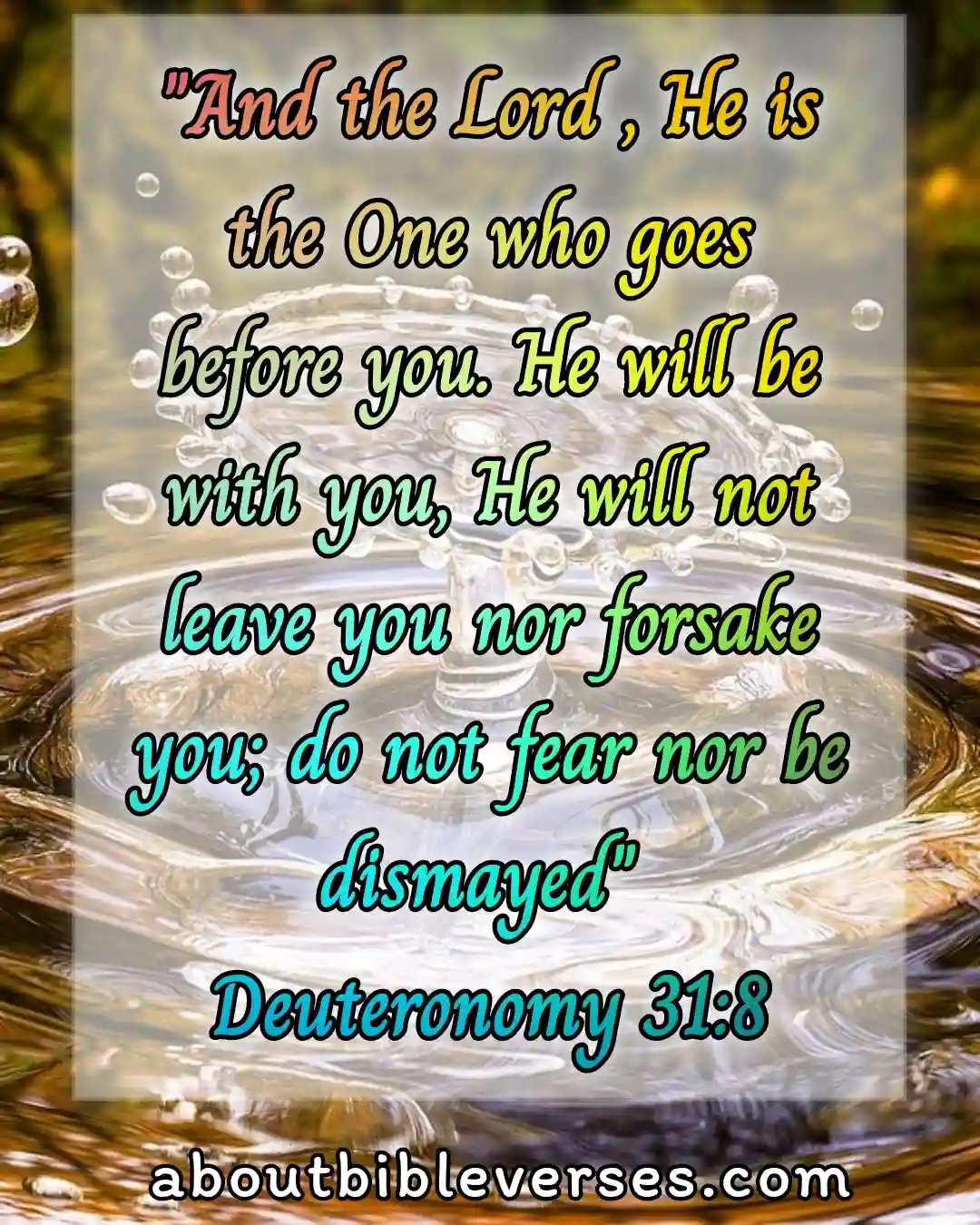 Deuteronomy 31:8(KJV) "And the Lord, he it is that doth go before thee; he will be with thee, he will not fail thee, neither forsake thee: fear not, neither be dismayed"
Explanation:-The Lord promised Joshua that he will be his guide and show him ways throughout his life. After the death of Moses, the Lord called Joshua to lead Israel in the land that he promised to Abraham.
Joshua was new and he feared to lead Israel as they were disobedient to the Lord. But the Lord told him to be strong and courageous to accomplish his task.
If God guides us then we must be confident that we will reach our destination.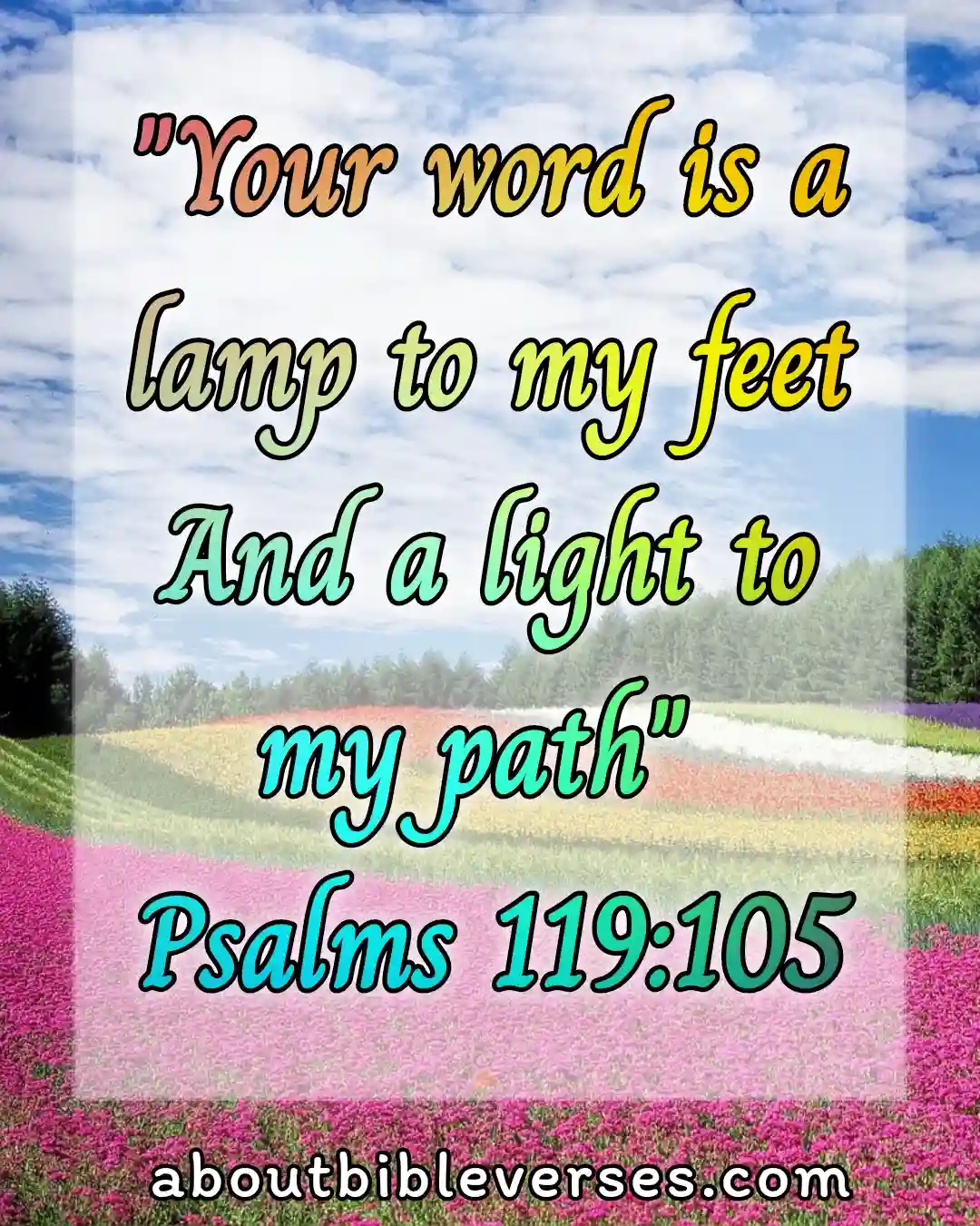 Psalm 119:105(KJV) "Thy word is a lamp unto my feet, and a light unto my path"
Explanation:-The Bible says that we are to live by the words of God. If we believe him then we should also believe his words. 
All the words were written by the inspiration of God. His words will be a lamp before our feet. We must consult with the scripture before taking any decision.
Many Christians often take decisions without the help of God's word. But we have to verify our will and actions with the scripture.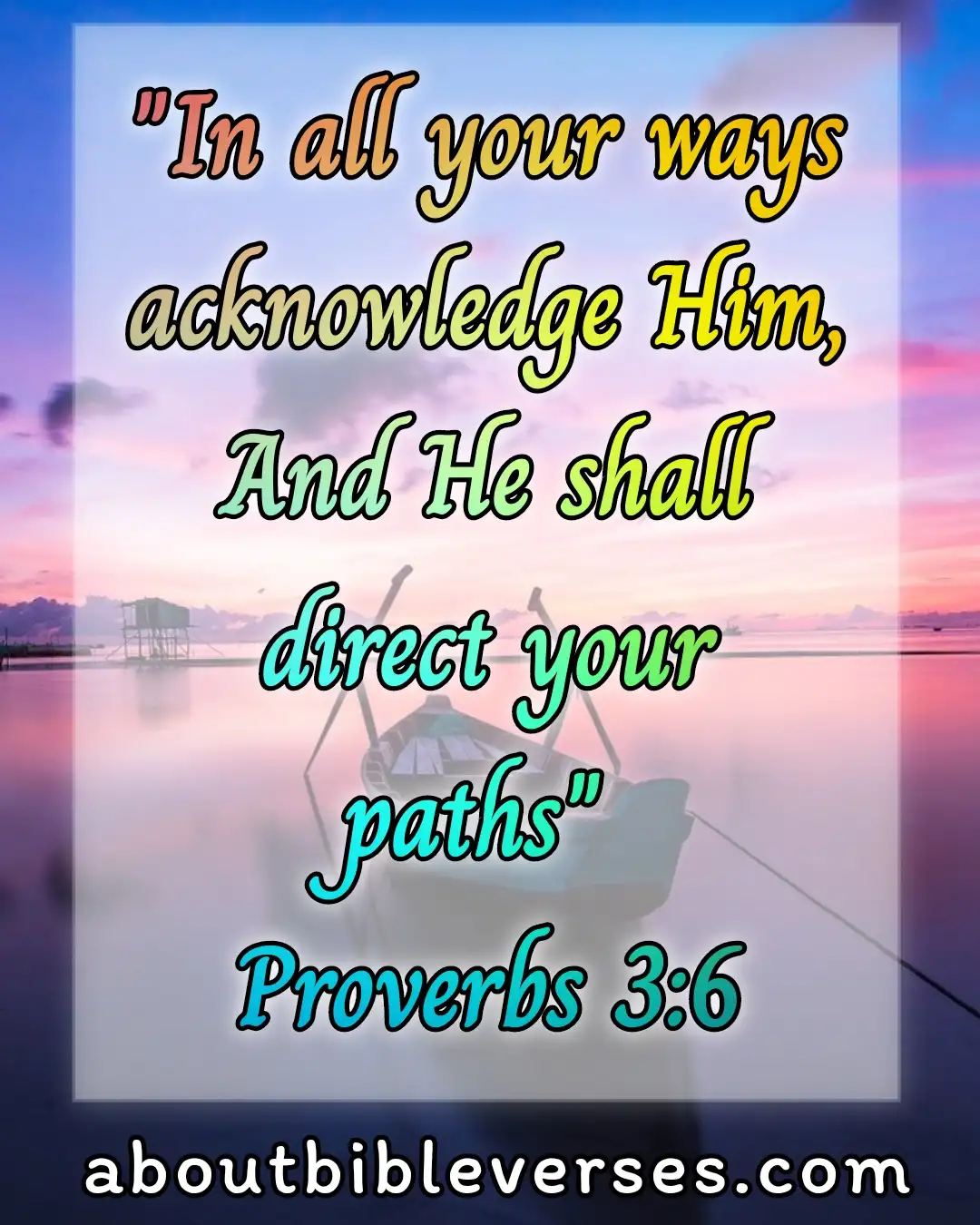 If we do not walk according to the will of God then we will face darkness in our life.
Proverbs 3:6(KJV) "In all thy ways acknowledge him, and he shall direct thy paths"
Explanation:-God should be placed in the first place in our lives. If we do so then we will find his grace in our lives and we will receive many rewards.
We may see people around us never depend on God,but we should not imitate them. 
We have to put God first in order to receive his blessings in our life.
Jesus also said that we must love the Lord with all our heart, mind, and soul and this is the most important commandment among all.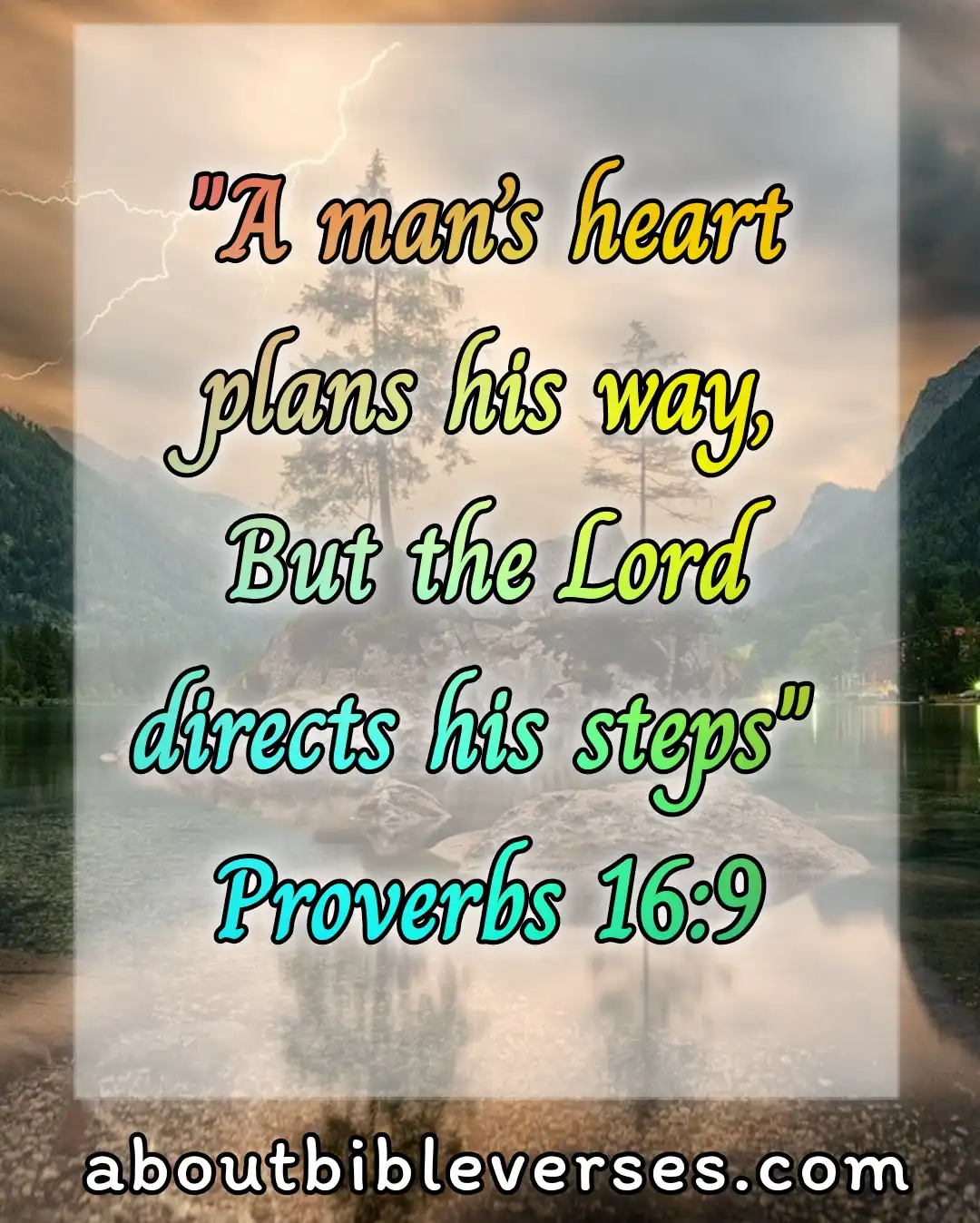 Proverbs 16:9(KJV) "A man's heart deviseth his way: but the Lord directeth his steps"
Explanation:-We should not listen to our hearts because it deceives us.  Many people always say that I love to do what my heart says. 
But the Bible says that we must listen to God instead of our heart. Due to Adam's sin, we all are corrupted and our hearts also are not free from sin. So we should be wise while we take any decision.
We can rely on God and he will direct our paths and we will taste his blessings in our lives.
The Lord is trustworthy and we can believe in him. If we obey all of his teachings then we will see how good is our God.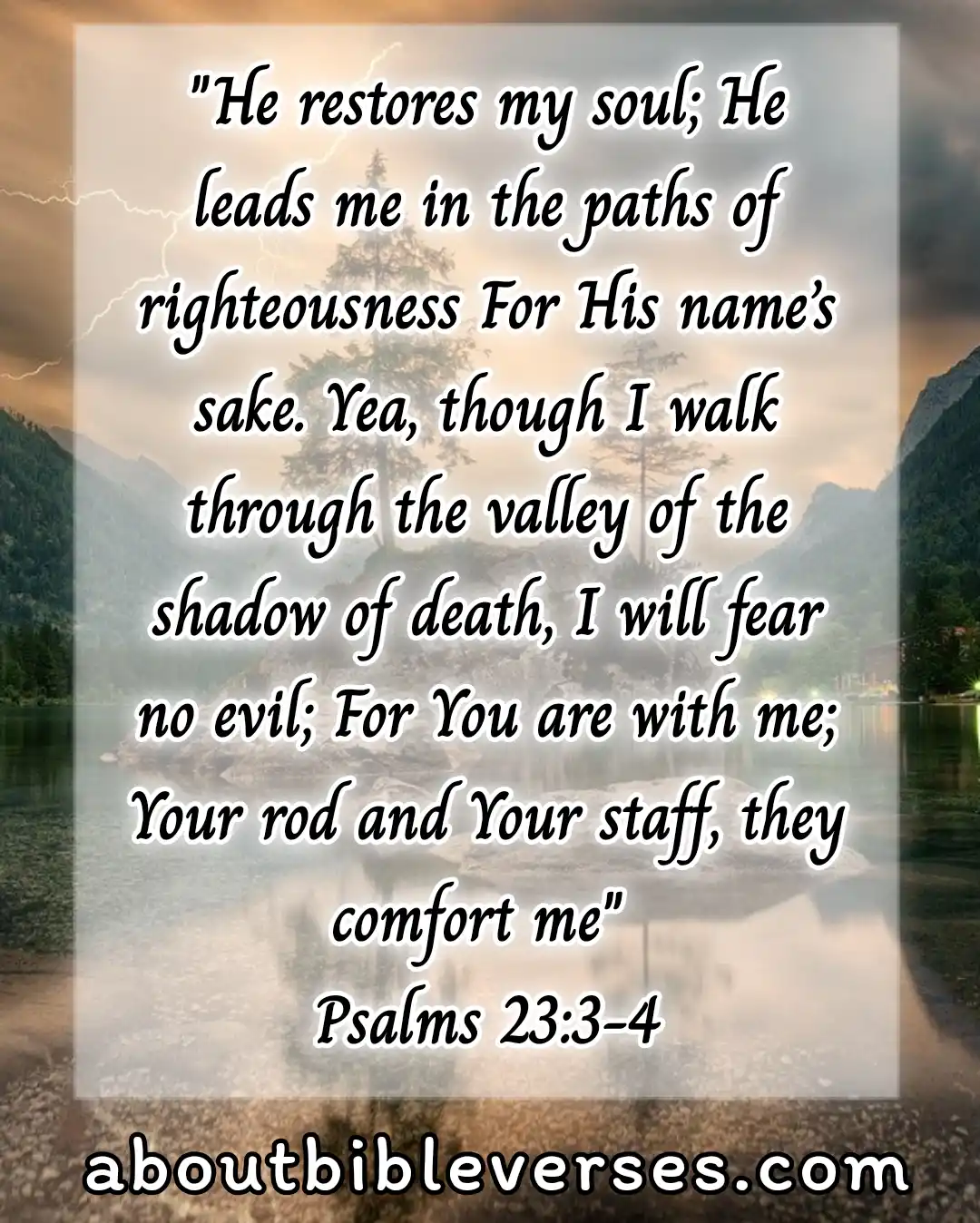 Psalm 23:3-4(KJV) "He restoreth my soul: he leadeth me in the paths of righteousness for his name's sake.Yea, though I walk through the valley of the shadow of death, I will fear no evil: for thou art with me; thy rod and thy staff they comfort me"
Explanation:- The Lord strengthens us in times of sorrow and becomes our comforter. He is our stronghold when we are in danger. We should not fear anything in this world as we have a big God who can transform everything by his might. 
He will lead us when there seems to be no way. When the children of Israel came to the edge of the Red Sea, they were hopeless and they found no way to get rid of Egyptians but at that time the Lord made a way for them by dividing the sea.
The scripture says that with God everything is possible. We must put our faith in him and he will lead us according to his wonderful plans.