Hello friends, I hope you are well, God has kept you well and healthy. Today we will learn what righteousness is and how we can be righteous before God. If we simply say, righteousness is living according to God's will.
Bible says that we cannot be righteous before God by any good deed, unless God grants us His grace and mercy. In the same way many people think that it is possible to be righteous by following God's law. It is better to say that even today many people keep God's law and consider themselves righteous with glory but this is not true.  Philippians 3:9 says we cannot be righteous by obeying the law but we can be justified by faith in our Lord Jesus Christ.
The law came through Moses but before the law Noah and Abraham become righteous in the sight of God. Then how could we be righteous by following the law? They were made righteous before God by their faith, not by the law. You can better understand if you read Romans chapter 3 to chapter 5.
Dear friends, we must believe in our Lord Jesus Christ with all our heart and soul so that we may be justified before God. Because the Bible (Proverbs 11: 4) says that the day God punishes people, wealth will be of no use but righteousness will save people from death.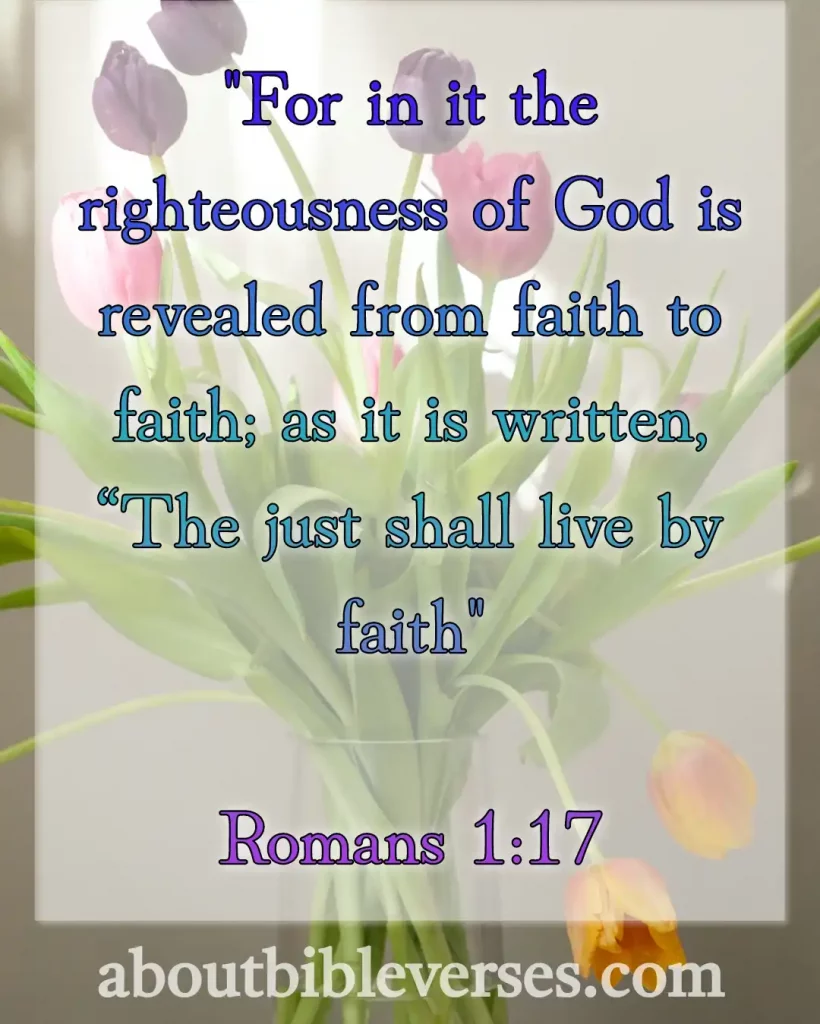 Romans 1:17(KJV)"For therein is the righteousness of God revealed from faith to faith: as it is written, The just shall live by faith"
Explanation:- God's grace can be obtained only through faith. Faith can connect us with the mighty God and we shall be able to know the truth.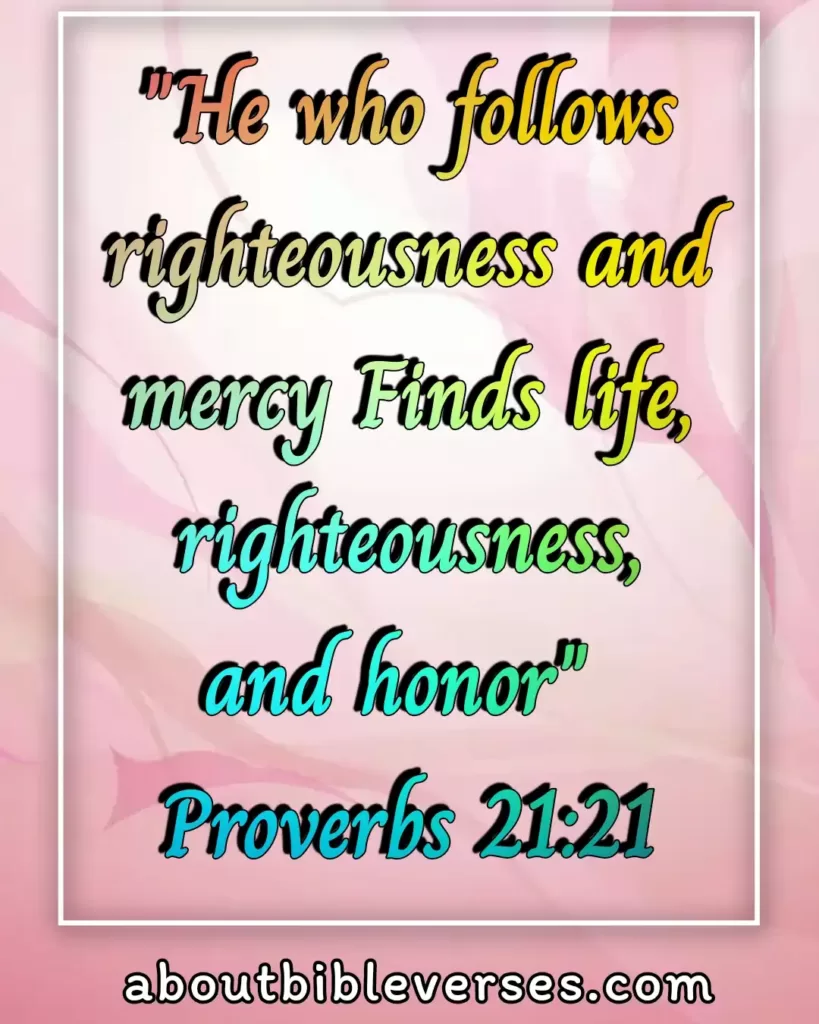 Proverbs 21:21(KJV)"He that followeth after righteousness and mercy findeth life, righteousness, and honour"
Explanation:- We are commanded to follow God's righteousness and justice that will give us life and honor. By doing so we will be worthy to walk with the Lord.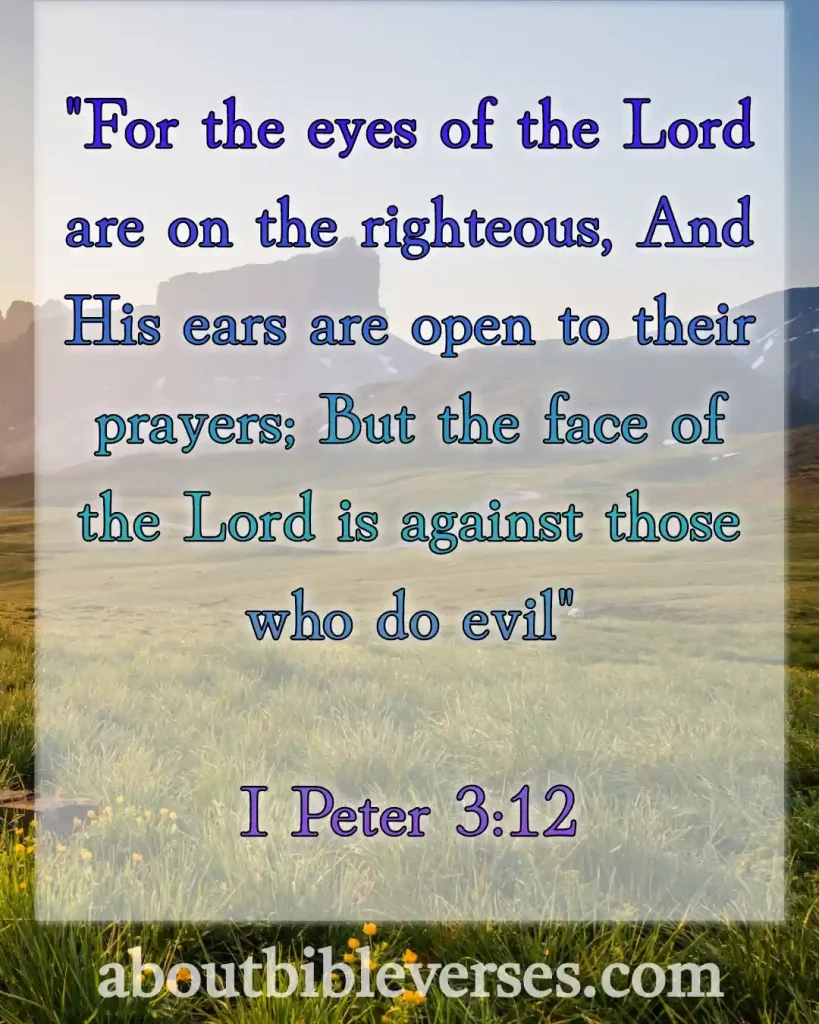 1 Peter 3:12(KJV)"For the eyes of the Lord are over the righteous, and his ears are open unto their prayers: but the face of the Lord is against them that do evil"
Explanation:- God listens to our prayer and he will answer us if we continue to walk on his words. But the wicked will not be prosperous as their works arise anger to God.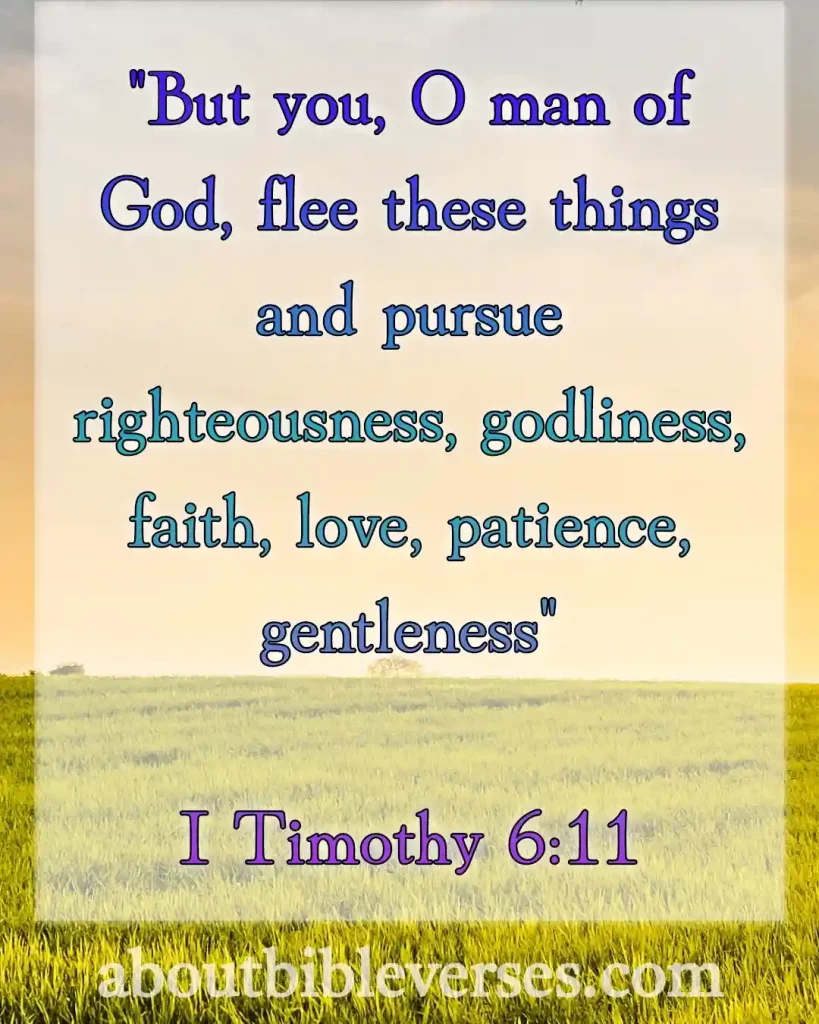 1 Timothy 6:11(KJV)"But thou, O man of God, flee these things; and follow after righteousness, godliness, faith, love, patience, meekness"
Explanation:- The man of God must flee from all kinds of sinful acts. Because God hates sinners and he loves those who keep his words in their lives.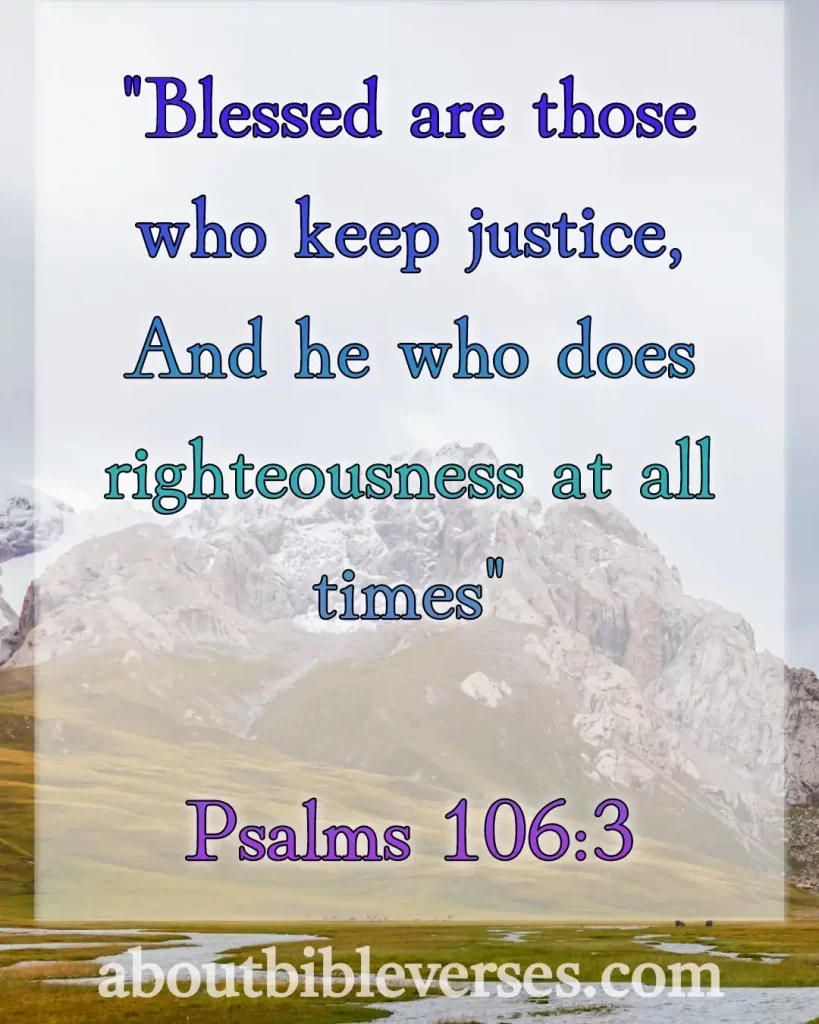 Psalm 106:3(KJV)"Blessed are they that keep judgment, and he that doeth righteousness at all times"
Explanation:- God has declared his people to bless only if they stick to his righteousness. He does not need anything from us except a holy life. His righteousness desires us to be holy both inwardly and outwardly.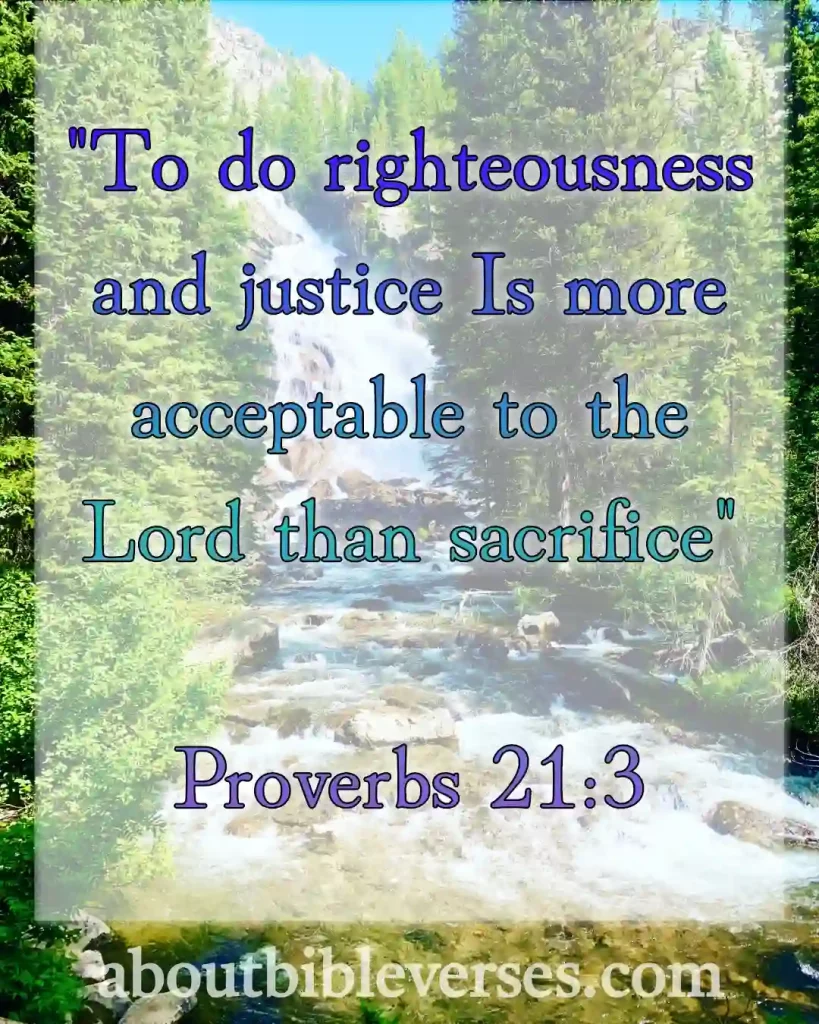 Proverbs 21:3(KJV)"To do justice and judgment is more acceptable to the Lord than sacrifice"
Explanation:- We cannot please God by bringing sacrifices before him. He will be happy and glad only when we will follow his justice and fear his judgment.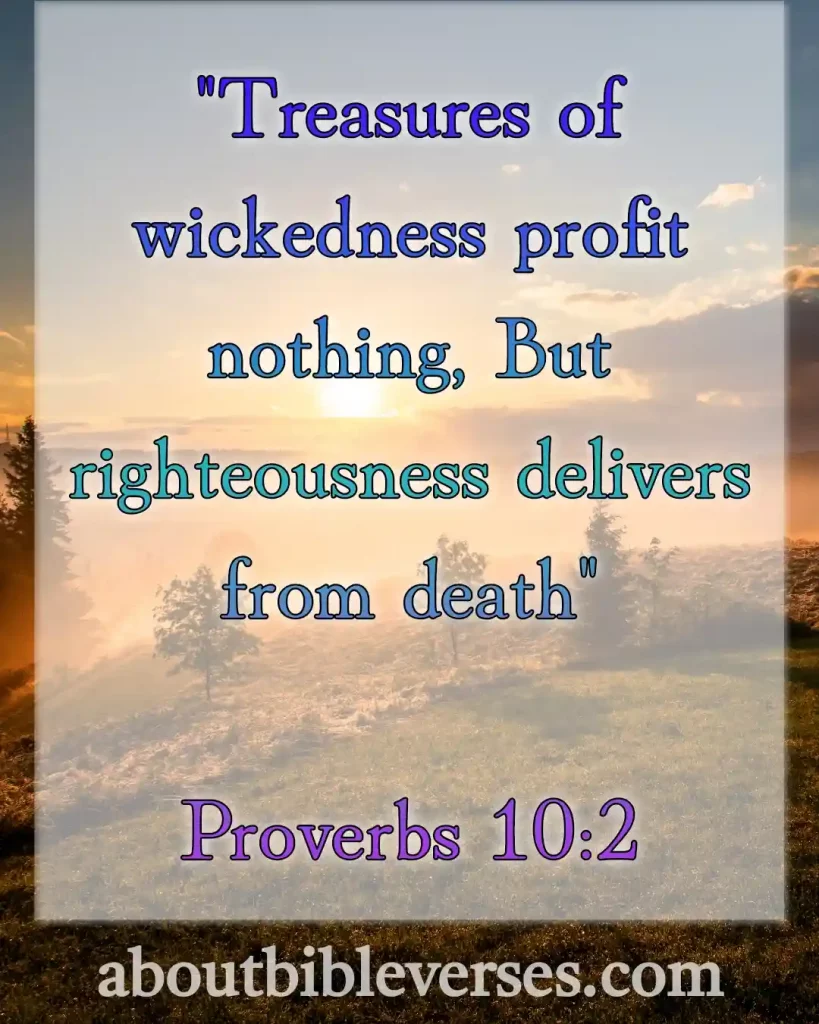 Proverbs 10:2(KJV)"Treasures of wickedness profit nothing: but righteousness delivereth from death"
Explanation:- Gaining wealth by walking in an unrighteous way does not benefit us. But our wealth that we make with our labor makes us righteous before the Lord.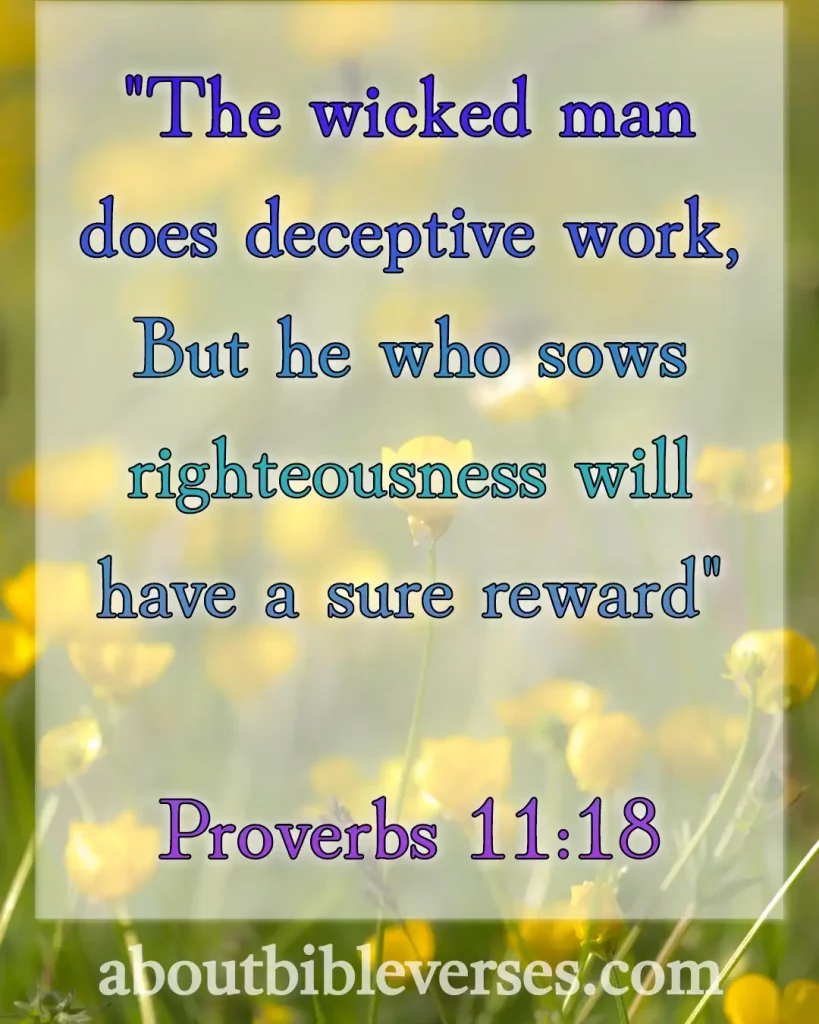 Proverbs 11:18(KJV)"The wicked worketh a deceitful work: but to him that soweth righteousness shall be a sure reward"
Explanation:- Wicked are the people who always disobey God and they do not care what the Lord says to fulfill. Their works bring them a curse to receive in the times of God's reward. But who will faithfully and live god-fearing life will be honored and rewarded.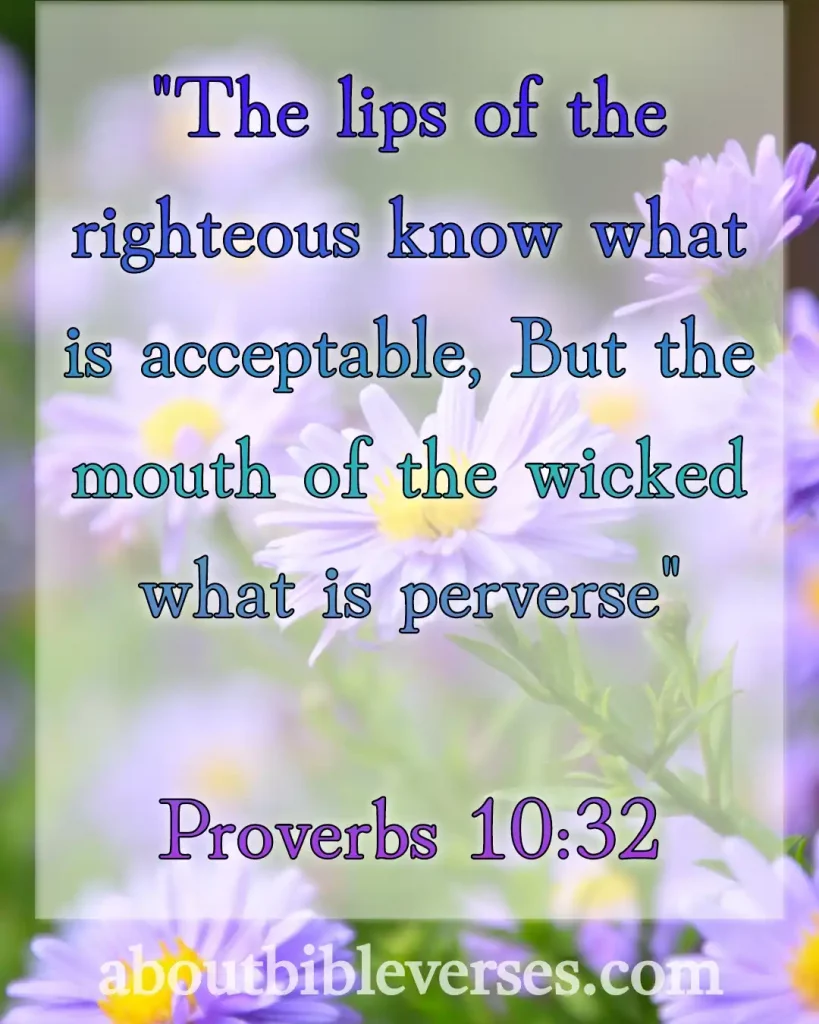 Proverbs 10:32(KJV)"The lips of the righteous know what is acceptable: but the mouth of the wicked speaketh frowardness"
Explanation:- Righteous people will seek God's teaching to obey and they know they will find life if they stick to the words. But wicked never listen to what God says mankind to obey. Asa result of disobedience they will see eternal death.
Matthew 5:6(KJV)"Blessed are they which do hunger and thirst after righteousness: for they shall be filled"
Explanation:- God has given all the things to both the wicked and righteous. But those who will love him and abide by his commandments will be called his children. So we must give our eyes and ears to the word of God as it gives us freedom and makes us become like what the Lord asks us to be.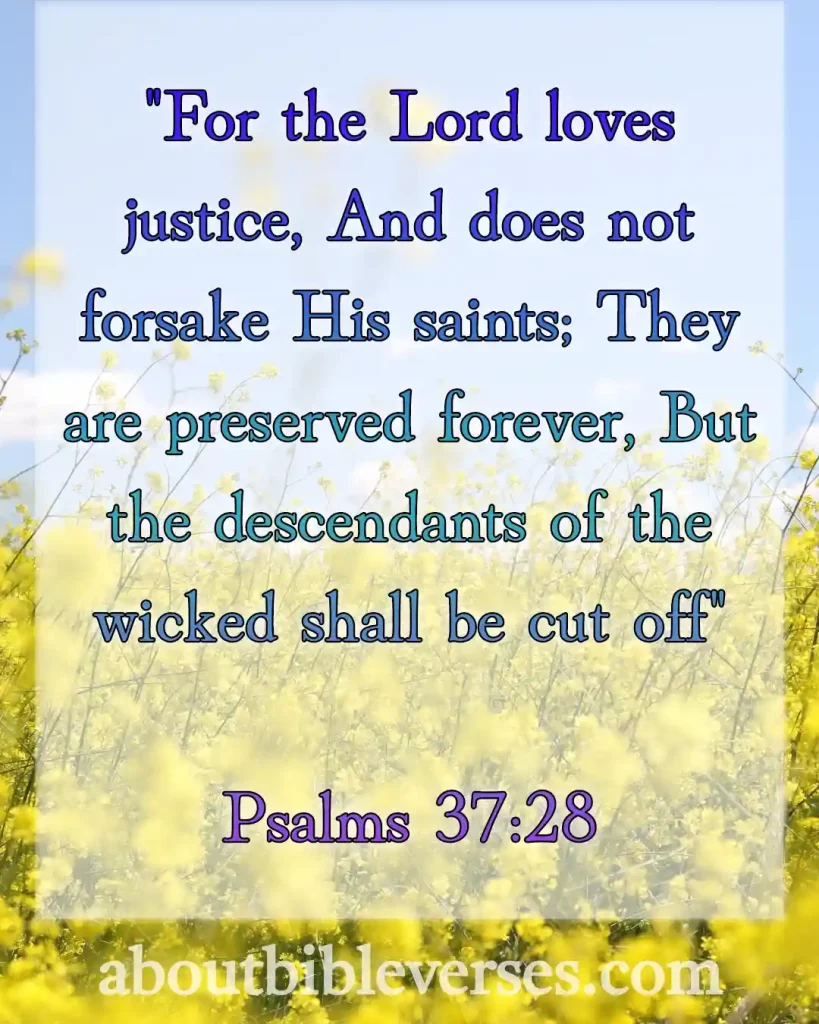 Psalm 37:28(KJV)"For the Lord loveth judgment, and forsaketh not his saints; they are preserved for ever: but the seed of the wicked shall be cut off"
Explanation:- God's people will live forever. They are special in his eyes. Though they may face many troubles in their mortal life yet they will be blessed when the Lord Jesus will come to take them in his kingdom.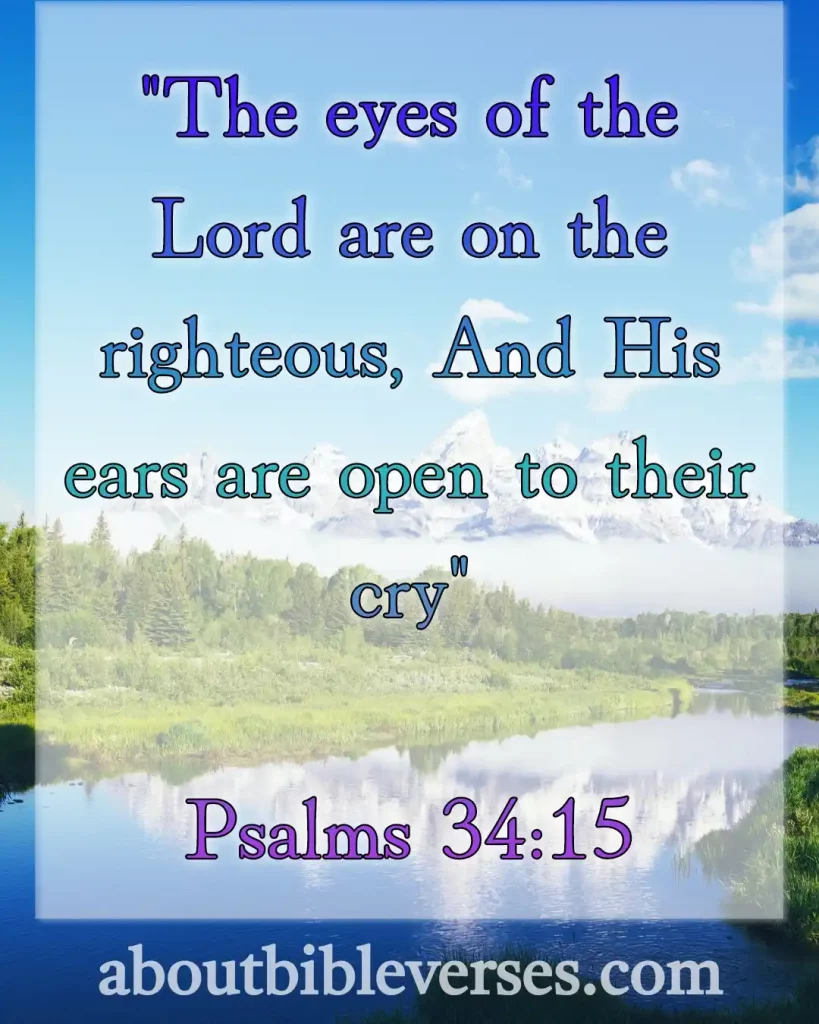 Psalm 34:15(KJV)"The eyes of the Lord are upon the righteous, and his ears are open unto their cry"
Explanation:- All the things that are happening on this earth are in the knowledge of God. He is seeing his people and he will separate his sheep from the goats. So we should not worry in times of suffering and pain due to our righteousness.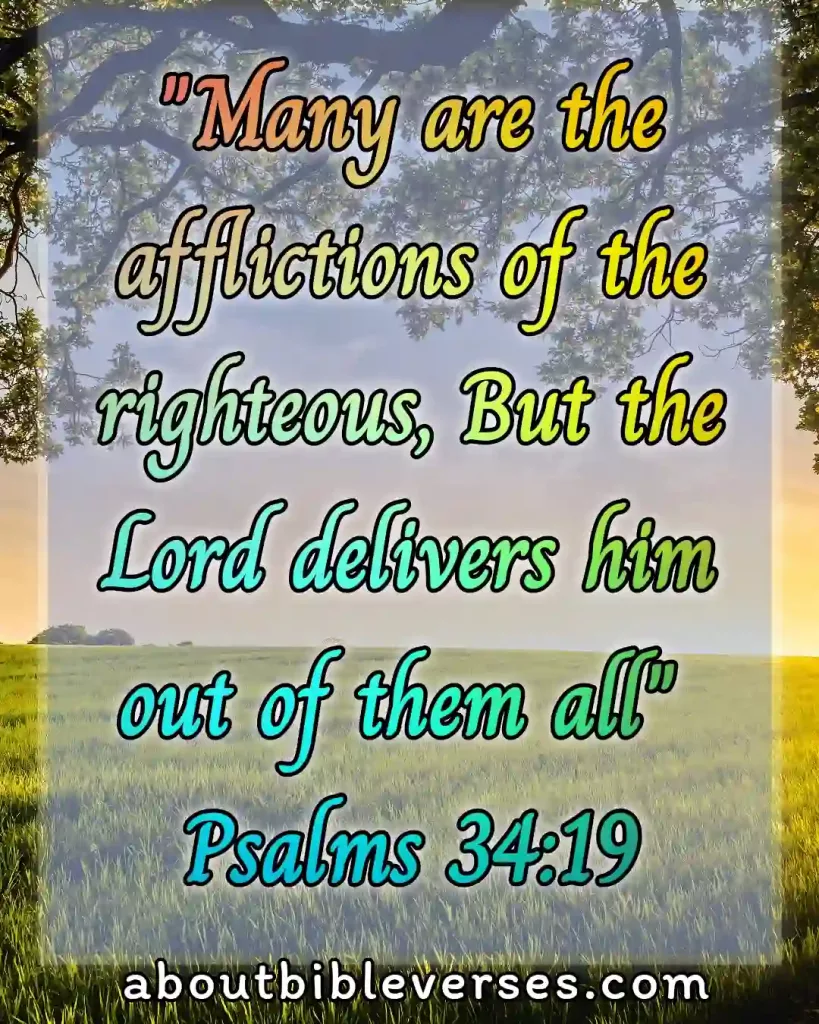 Psalm 34:19(KJV)"Many are the afflictions of the righteous: but the Lord delivereth him out of them all"
Explanation:- If we practice all kinds of evil none will disturb us but the moment we start to walk with God people around us will behave with us differently. As Jesus makes us perfect so we become their enemies and they start to view us as their rival. Even the world may not reward us but we should constantly remember that we have life if we remain faithful till death.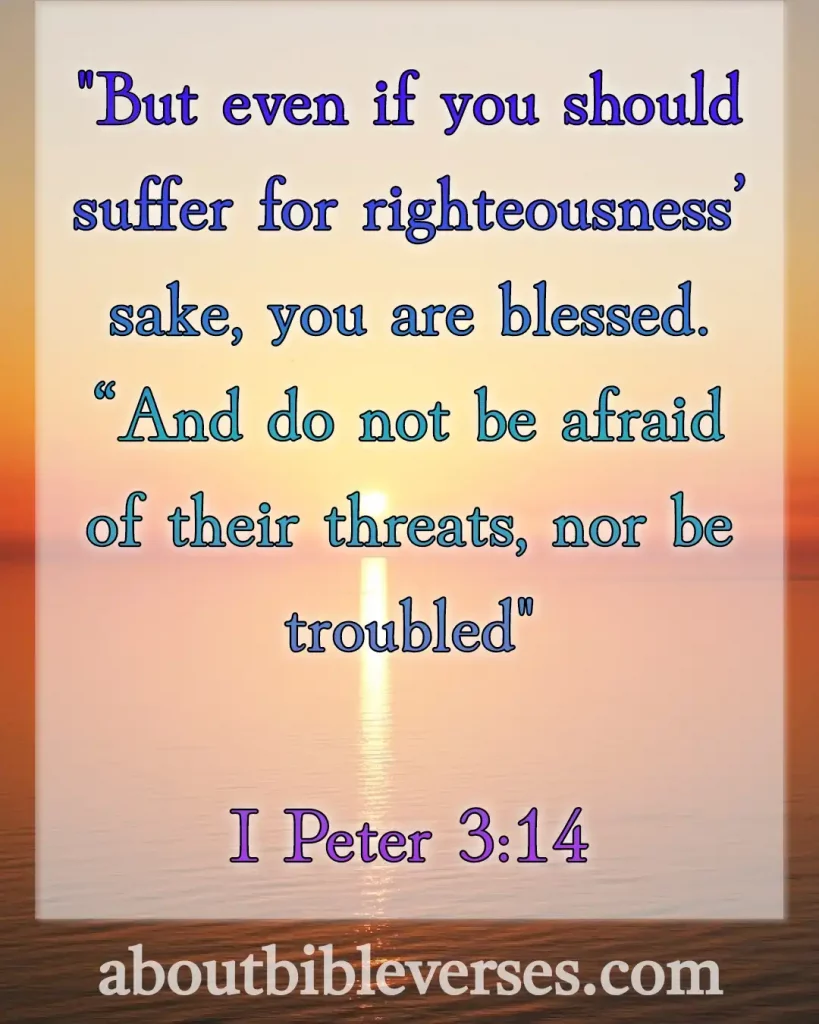 1 Peter 3:14(KJV)"But and if ye suffer for righteousness' sake, happy are ye: and be not afraid of their terror, neither be troubled"
Explanation:- We will surely face persecution and suffering as we walk in the path of righteousness. But we should be glad that we have hope and we shall be living in God's house if we go through terror and all kinds of sufferings on this earth.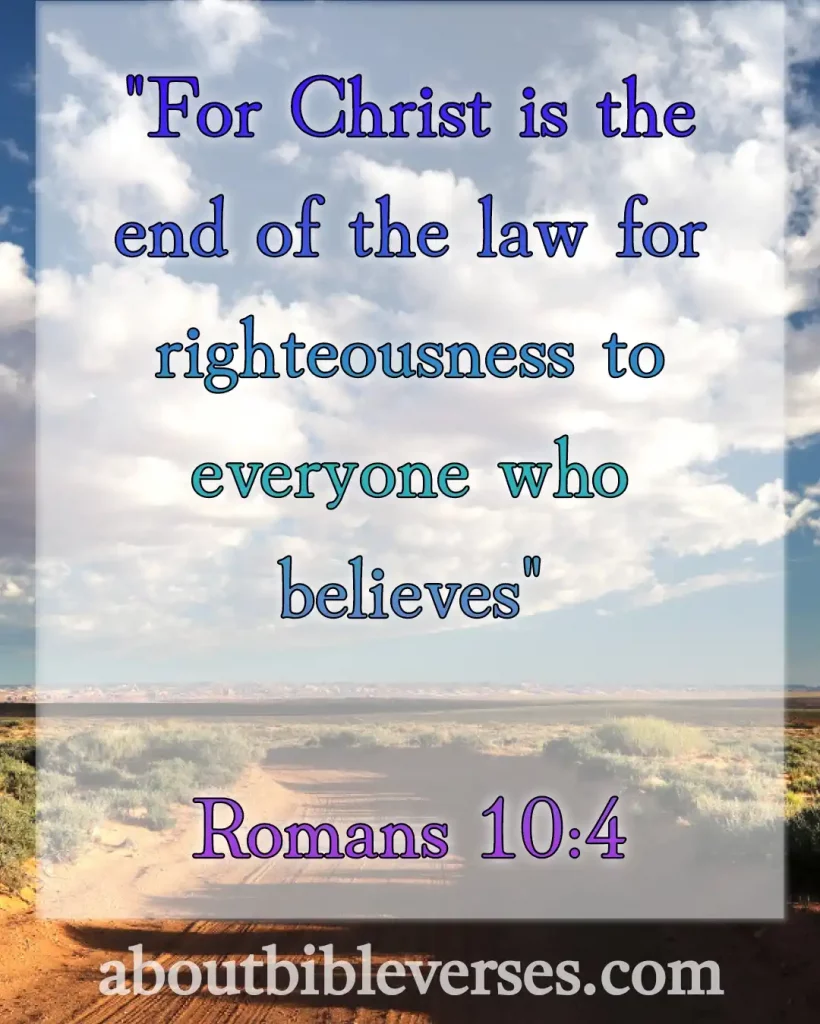 Romans 10:4(KJV)"For Christ is the end of the law for righteousness to everyone that believeth"
Explanation:- Christ came to fulfill the law. Now we can come before the Lord through faith in Jesus. We don't have to follow the laws that were given to Israel.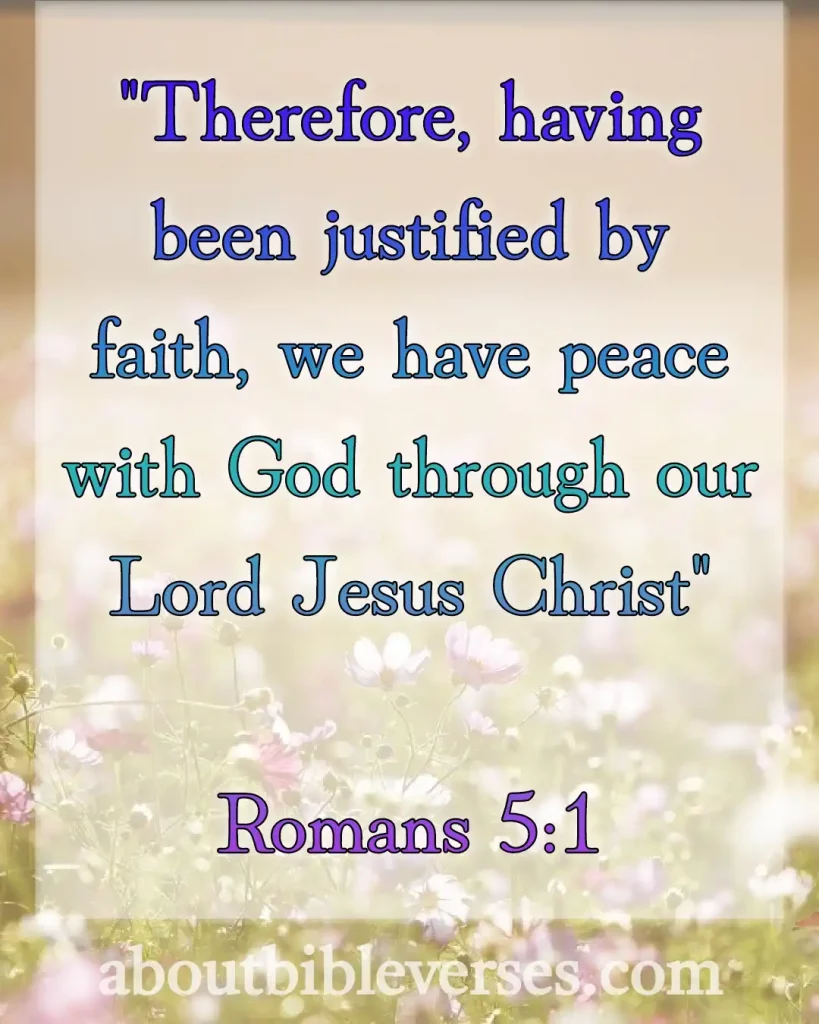 Romans 5:1(KJV)"Therefore being justified by faith, we have peace with God through our Lord Jesus Christ"
Explanation:- By faith we receive Jesus and we have the authority to access his kingdom. Now e can live righteously as he has blessed us. We have a hope to overcome all our worries by the power of the Holy Spirit.
James 3:18(KJV)"And the fruit of righteousness is sown in peace of them that make peace"
Explanation:- God's righteousness makes us live peacefully with others. The bible says to live in peace with our surrounding people as we are the children of the Highest God.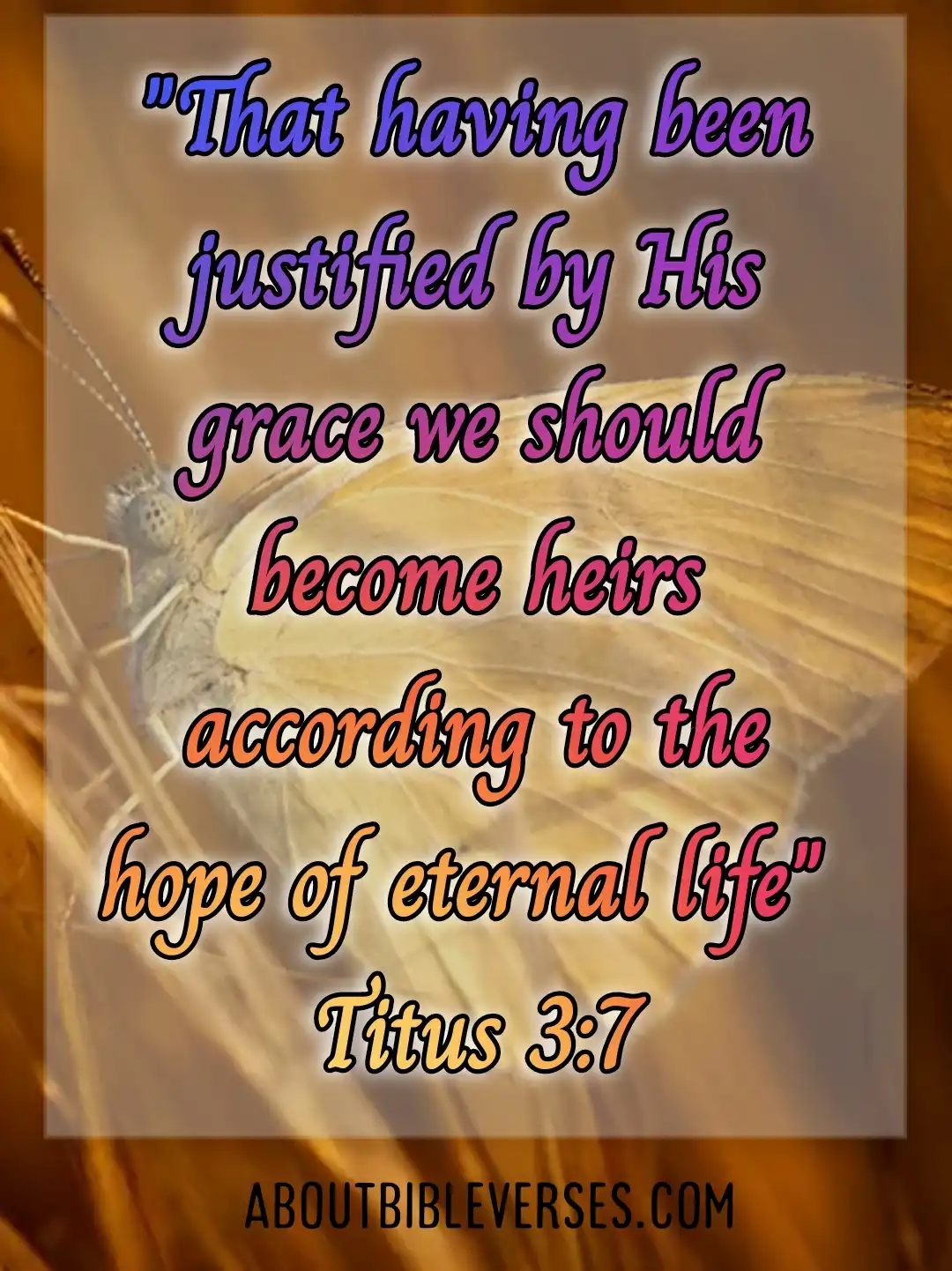 Titus 3:7(KJV)"That being justified by his grace, we should be made heirs according to the hope of eternal life"
Explanation:- We are saved by grace through faith in Jesus. Once we all were sinners before God and we had no hope to be joined with the Lord. But the righteousness of God made him deliver us from the eternal punishment.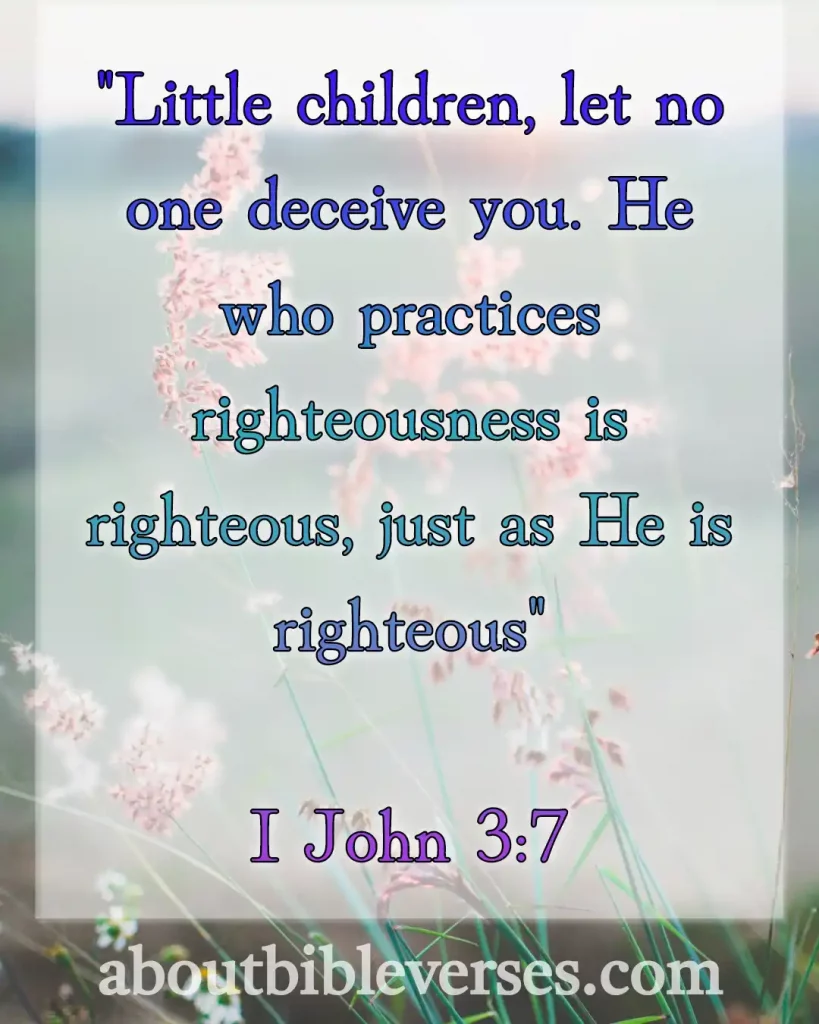 1 John 3:7(KJV)"Little children, let no man deceive you: he that doeth righteousness is righteous, even as he is righteous"
Explanation:- In our new life that we derived from Jesus, we must please God by doing good works. As he will reward us and remember that we should separate ourselves from all kinds of filthiness.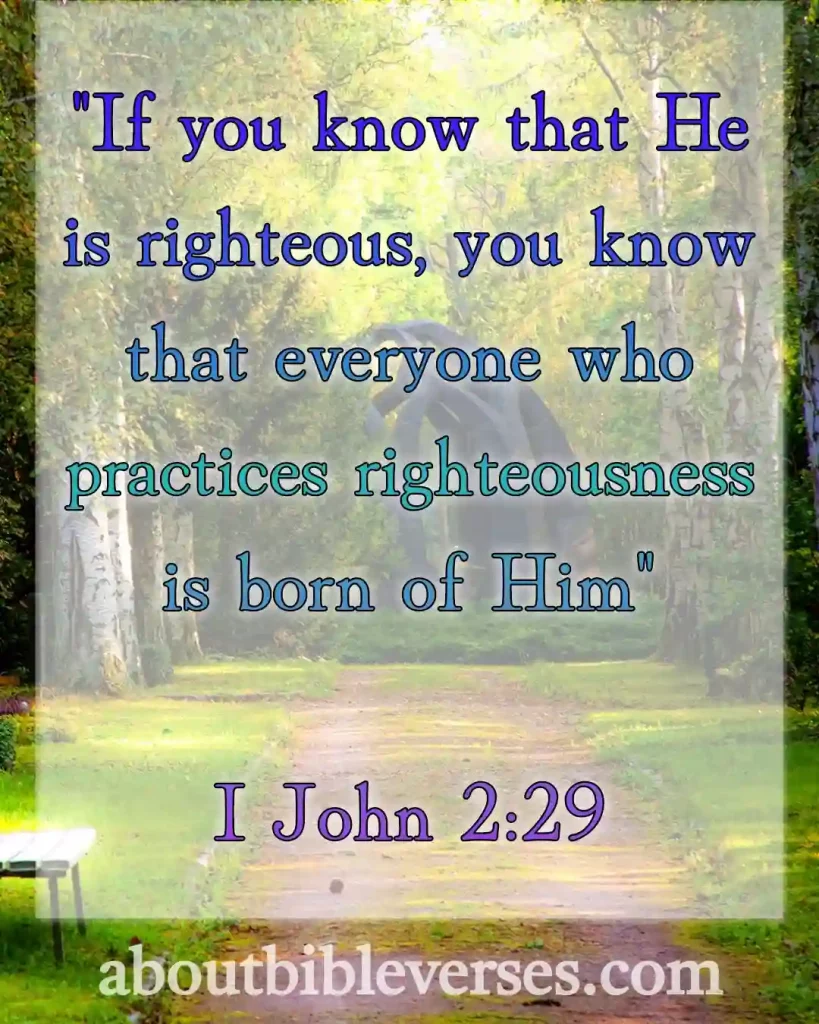 1 John 2:29(KJV)"If ye know that he is righteous, ye know that every one that doeth righteousness is born of him"
Explanation:- Our Lord Jesus Christ is the holy God and all of his words are true. If we follow him and keep his words in our hearts then we will surely be able to overcome the world.
More Bible Topics
[Best] 19+Bible Verses About Wealth And Prosperity
[Best] 10+Bible Verses About Tithes And Offerings
[Best] 25+ Memorize Bible Verses About Jesus Christ
[Best] 19+Bible Verses About Joy And Happiness In Life
[Best] 20+Bible Verses About Revenge
[Best]16+Bible Verses About Acknowledging God In All Your Ways