Today we will look at some Bible verses about Jesus Christ that every Christian needs to know because when you preach the gospel you will need to keep notes down if you can.
First, I would like to give a brief introduction about Jesus Christ
Jesus Christ came to this world for us. He came to save us from sin. In spite of all the divine power in him, he humbled himself by living a life of obedience in this world, showing what a human being needs to live.
Jesus Christ never committed a small sin in his life. Yet he willingly bore our sins on the cross and paved the way for us with his life. So that we may receive him and have eternal life.
Because the Bible says that all people have sinned and the wages of sin is death ( Romans 3:23) and Jesus came to save us from that death.
Let us now look at some statements from the Bible about Jesus
Colossians 1:16(KJV)"For by him were all things created, that are in heaven, and that are in earth, visible and invisible, whether they be thrones, or dominions, or principalities, or powers: all things were created by him, and for him"
John 1:3(KJV)"All things were made by him; and without him was not any thing made that was made"
Acts 2:36(KJV)"Therefore let all the house of Israel know assuredly, that God hath made the same Jesus, whom ye have crucified, both Lord and Christ"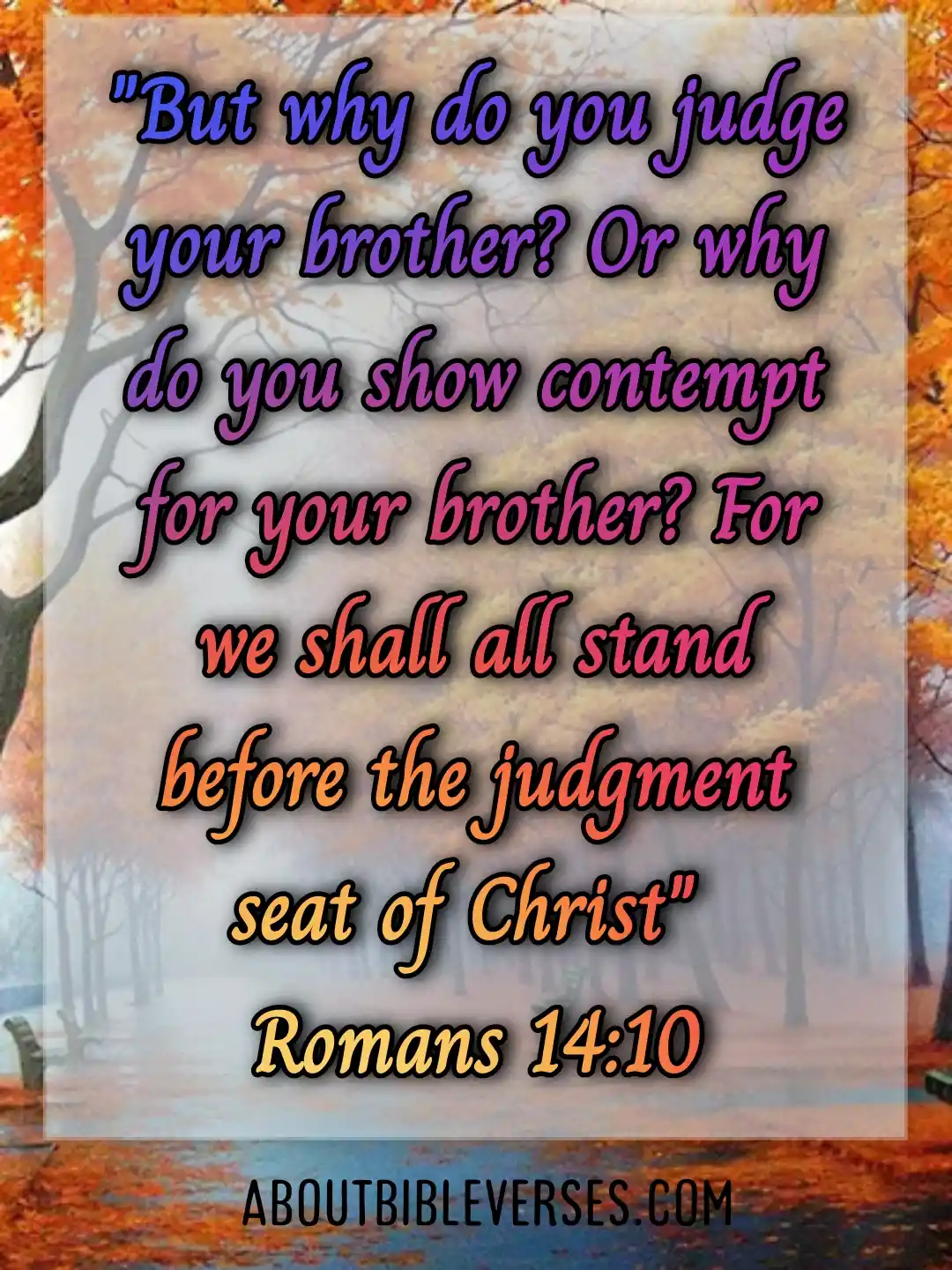 Romans 14:10(KJV)"But why dost thou judge thy brother? or why dost thou set at nought thy brother? for we shall all stand before the judgment seat of Christ"
Colossians 2:9(KJV)" For in him dwelleth all the fulness of the Godhead bodily"
Colossians 1:15(KJV)"Who is the image of the invisible God, the firstborn of every creature"
John 10:30(KJV)"I and my Father are one"
John 8:58(KJV)"Jesus said unto them, Verily, verily, I say unto you, Before Abraham was, I am"
John 6:35(KJV)"And Jesus said unto them, I am the bread of life: he that cometh to me shall never hunger; and he that believeth on me shall never thirst"
John 8:12(KJV)"Then spake Jesus again unto them, saying, I am the light of the world: he that followeth me shall not walk in darkness, but shall have the light of life"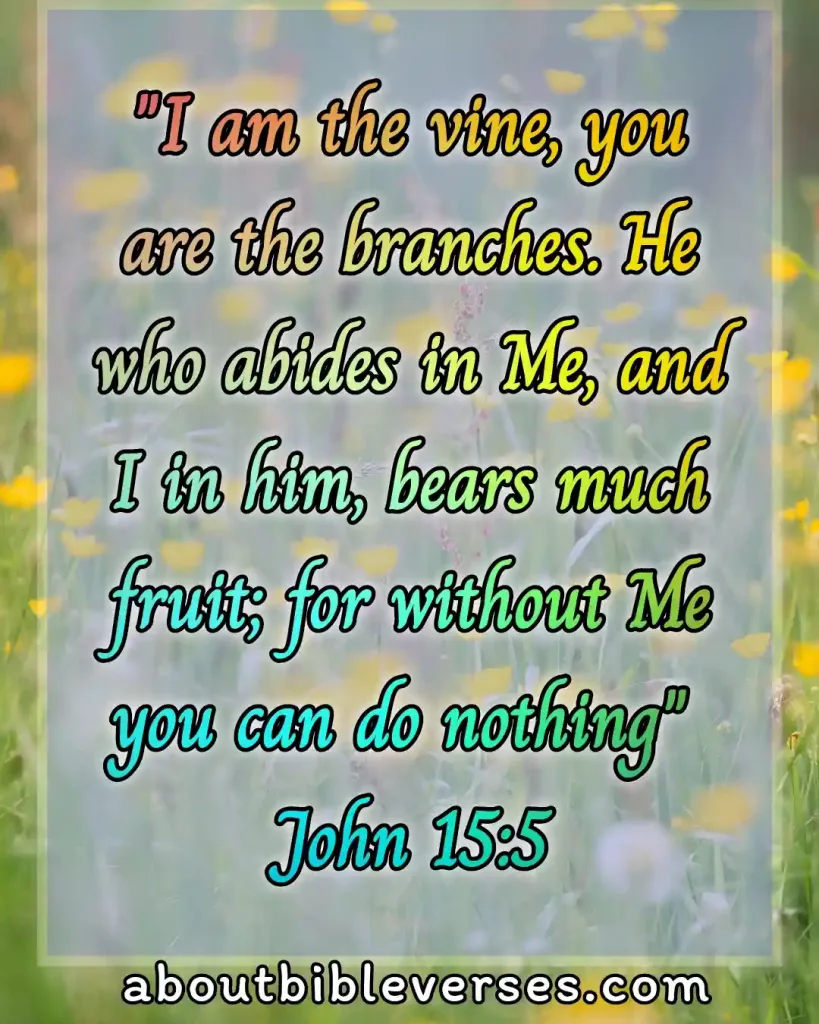 John 15:5(KJV)"I am the vine, ye are the branches: He that abideth in me, and I in him, the same bringeth forth much fruit: for without me ye can do nothing"
Galatians 3:13(KJV)"Christ hath redeemed us from the curse of the law, being made a curse for us: for it is written, Cursed is every one that hangeth on a tree"
John 5:22(KJV)"For the Father judgeth no man, but hath committed all judgment unto the Son"
Acts 10:42(KJV)"And he commanded us to preach unto the people, and to testify that it is he which was ordained of God to be the Judge of quick and dead"
Acts 4:12(KJV)"Neither is there salvation in any other: for there is none other name under heaven given among men, whereby we must be saved"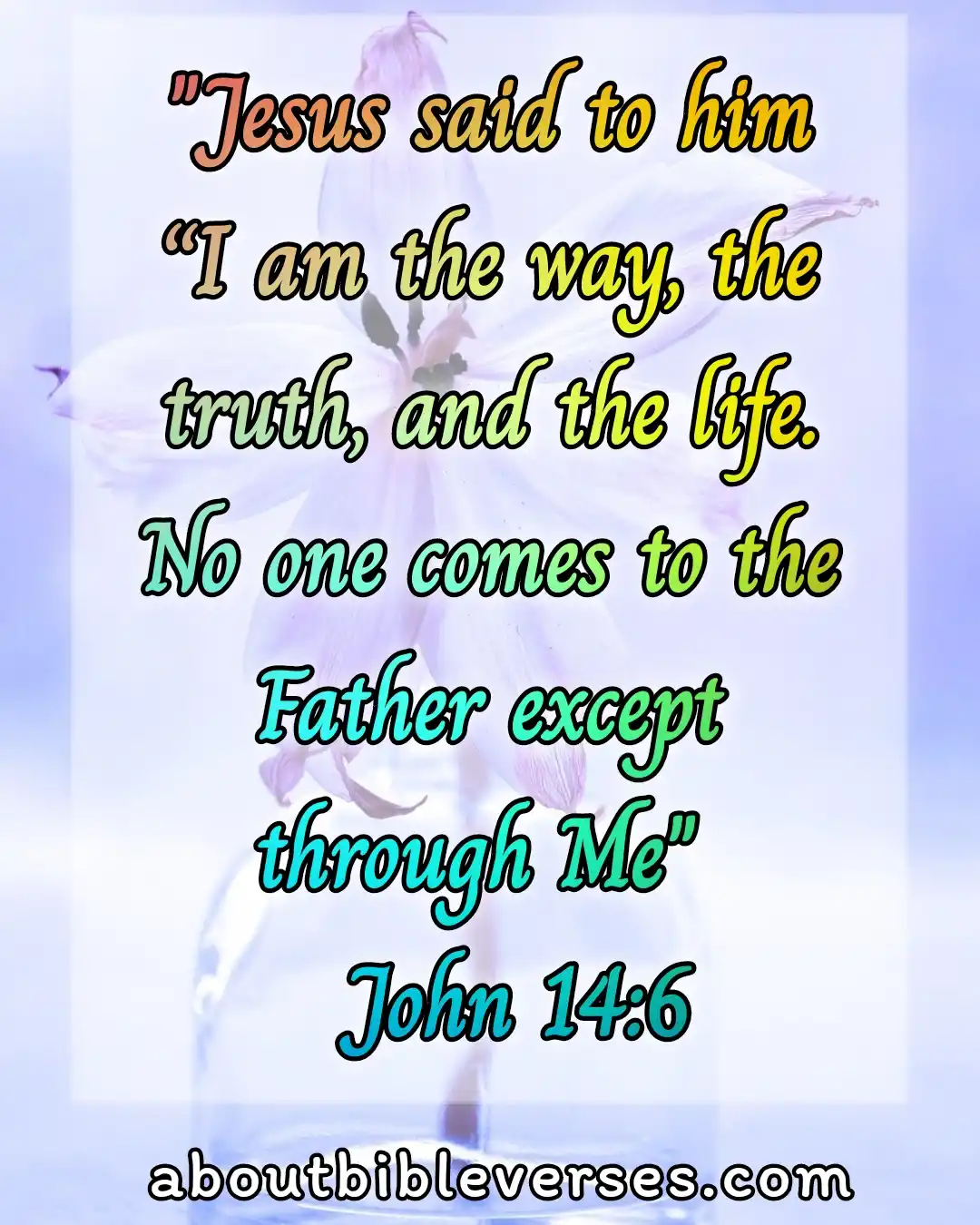 John 14:6(KJV)"Jesus saith unto him, I am the way, the truth, and the life: no man cometh unto the Father, but by me"
Hebrews 7:25(KJV)"Wherefore he is able also to save them to the uttermost that come unto God by him, seeing he ever liveth to make intercession for them"
Titus 2:14(KJV)"Who gave himself for us, that he might redeem us from all iniquity, and purify unto himself a peculiar people, zealous of good works"
Hebrews 5:9(KJV)"And being made perfect, he became the author of eternal salvation unto all them that obey him"
Colossians 1:12-14(KJV)"Giving thanks unto the Father, which hath made us meet to be partakers of the inheritance of the saints in light: Who hath delivered us from the power of darkness, and hath translated us into the kingdom of his dear Son: In whom we have redemption through his blood, even the forgiveness of sins"
John 6:28-29(KJV)"Then said they unto him, What shall we do, that we might work the works of God? Jesus answered and said unto them, This is the work of God, that ye believe on him whom he hath sent"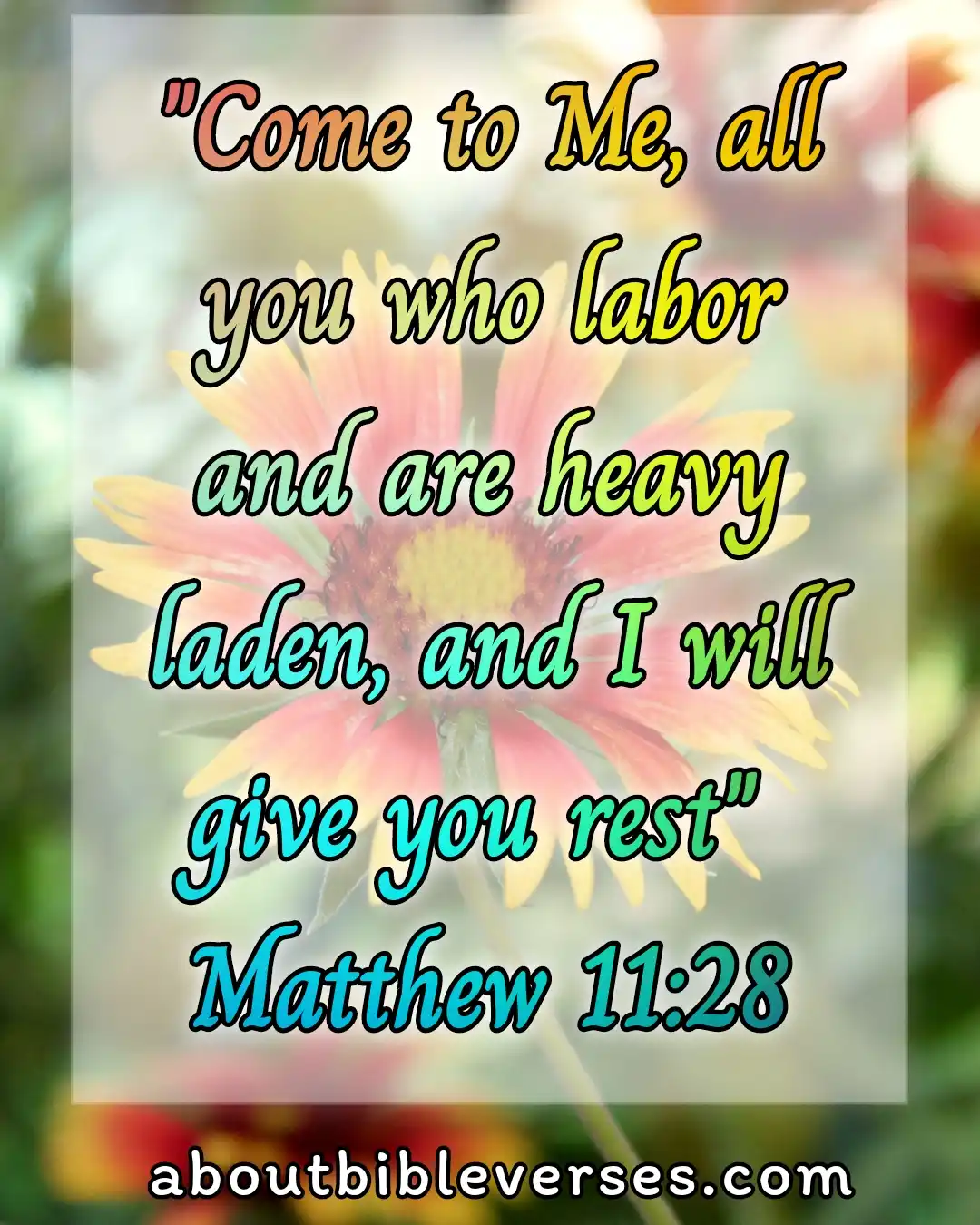 Matthew 11:28(KJV)"Come unto me, all ye that labour and are heavy laden, and I will give you rest"
Revelation 1:18(KJV)"I am he that liveth, and was dead; and, behold, I am alive for evermore, Amen; and have the keys of hell and of death"
Luke 7:14-15(KJV)"And he came and touched the bier: and they that bare him stood still. And he said, Young man, I say unto thee, Arise. And he that was dead sat up, and began to speak. And he delivered him to his mother"
John 11:43-44(KJV)"And when he thus had spoken, he cried with a loud voice, Lazarus, come forth. And he that was dead came forth, bound hand and foot with graveclothes: and his face was bound about with a napkin. Jesus saith unto them, Loose him, and let him go"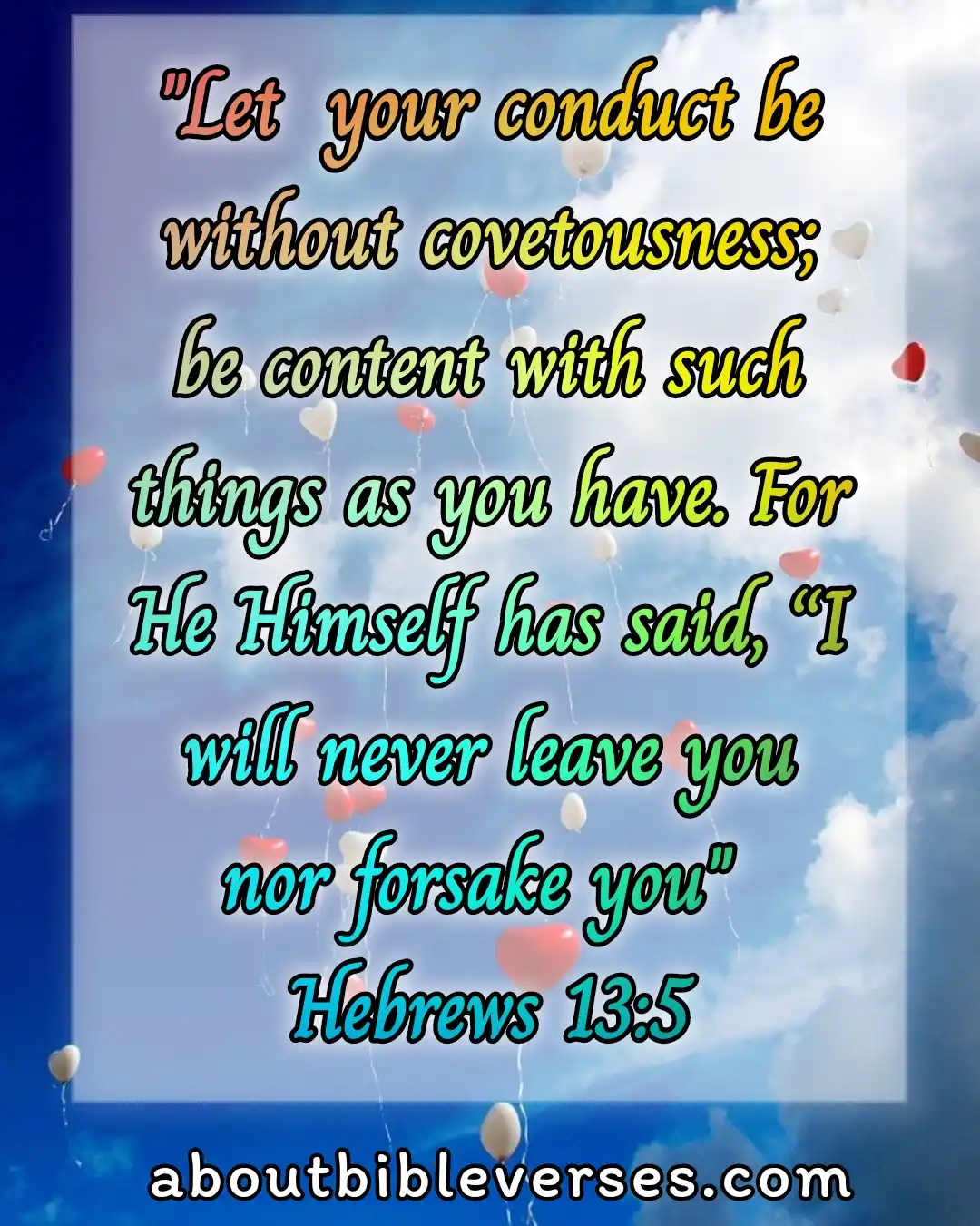 Hebrews 13:5(KJV)"Let your conversation be without covetousness; and be content with such things as ye have: for he hath said, I will never leave thee, nor forsake thee"
John 14:19(KJV)"Yet a little while, and the world seeth me no more; but ye see me: because I live, ye shall live also"
Revelation 1:5(KJV)"And from Jesus Christ, who is the faithful witness, and the first begotten of the dead, and the prince of the kings of the earth. Unto him that loved us, and washed us from our sins in his own blood"