God is in control of everything. He is an omnipresent God. Nothing is beyond his knowledge. Sometimes we lose hope in our lives and give up everything. Jesus says that what is impossible with man is possible with God. We should know the power of God.
When we see some unexpected incidents happening on this earth and we ask where is God? But God is everywhere and he will bring everything at the right time.
We should trust the Lord with all of our hearts, mind, and soul and he will be blessed. God listens to our prayer (1 John 5:14). We need to believe that he is our father who came on this earth to save us from our sin.
Now we are no longer of this earth but we are to the Lord. God has the best plan for each of us and we must walk in his promises to inherit eternal life.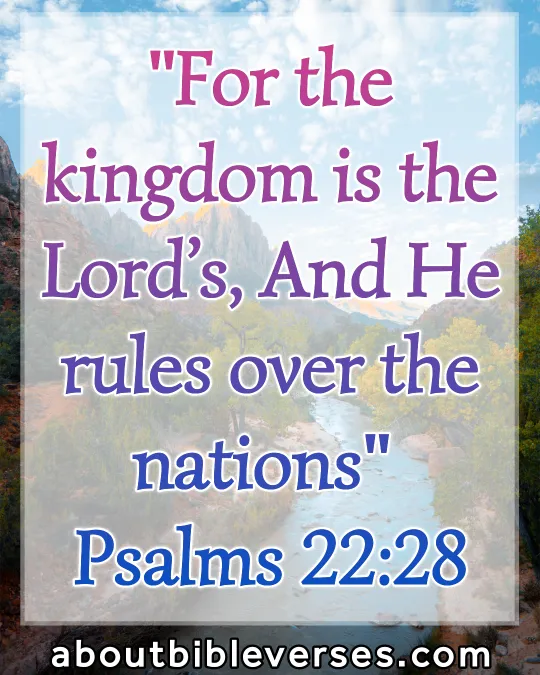 Psalm 22:28(KJV)"For the kingdom is the Lord's: and he is the governor among the nations"
Explanation:- God is in control of everything and when we rely on him he starts to lead us into the green pasture. We are his children and he is our God. He knows what we need in the journey of our lives.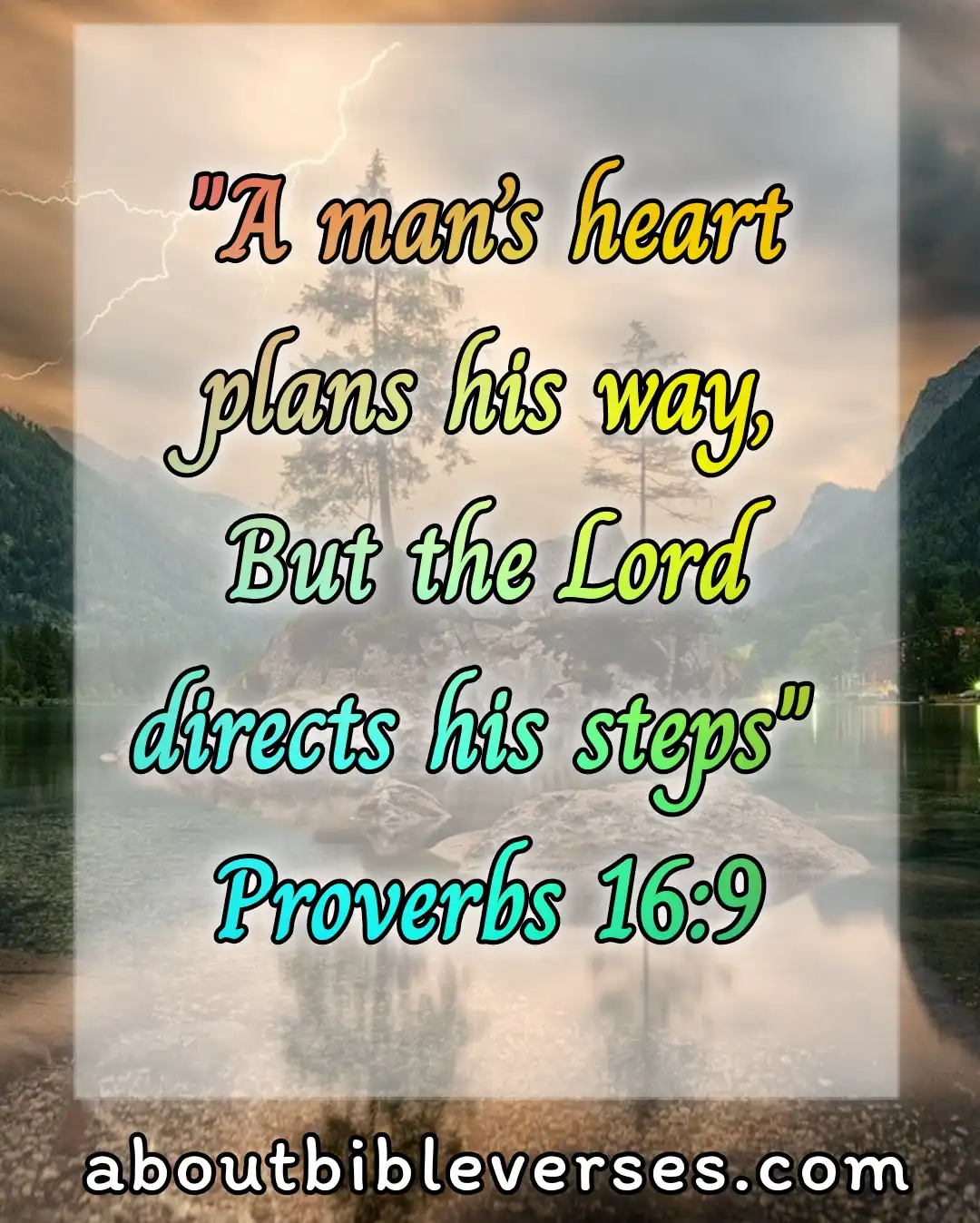 Proverbs 16:9(KJV)"A man's heart deviseth his way: but the Lord directeth his steps"
Explanation:- Our heart is deceitful and it can lead us into destruction. Without the guidance of the Lord, we are nothing to do in our lives. We need the presence of God in our lives to be prosperous. It would be wise for us to depend on the Lord instead of our own plans.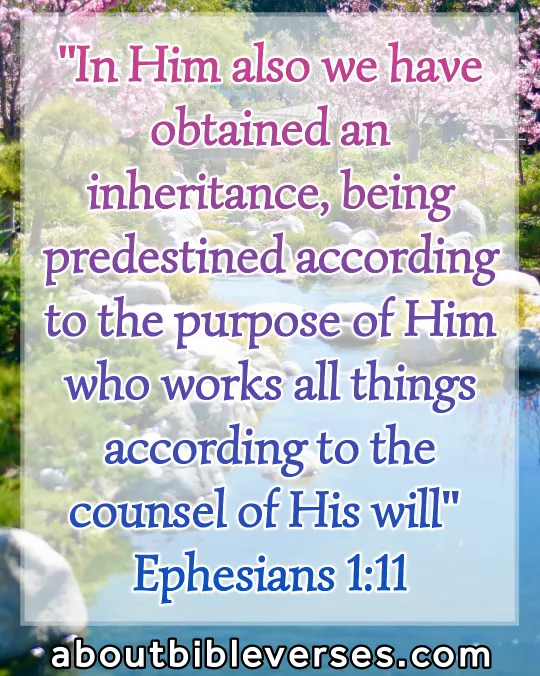 Ephesians 1:11(KJV)"In whom also we have obtained an inheritance, being predestined according to the purpose of him who worketh all things after the counsel of his own will"
Explanation:- God's plan is always best and good for our future. As we do not know what the future holds so it is our duty to seek God's direction in our lives. Through him, we can overcome the trials and temptations in our lives.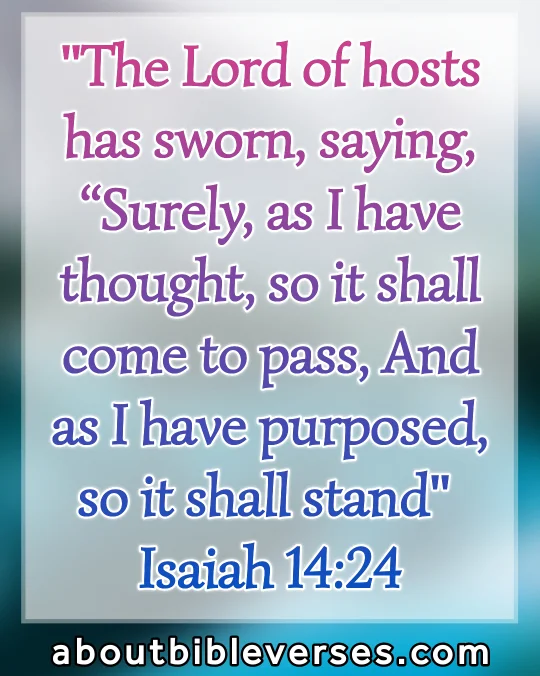 Isaiah 14:24(KJV)"The Lord of hosts hath sworn, saying, Surely as I have thought, so shall it come to pass; and as I have purposed, so shall it stand"
Explanation:- God has promised that he will be with us and he will help us to defeat the enemy in our lives. We are his children and he delivered us from the wrath of God which will take place after the judgment.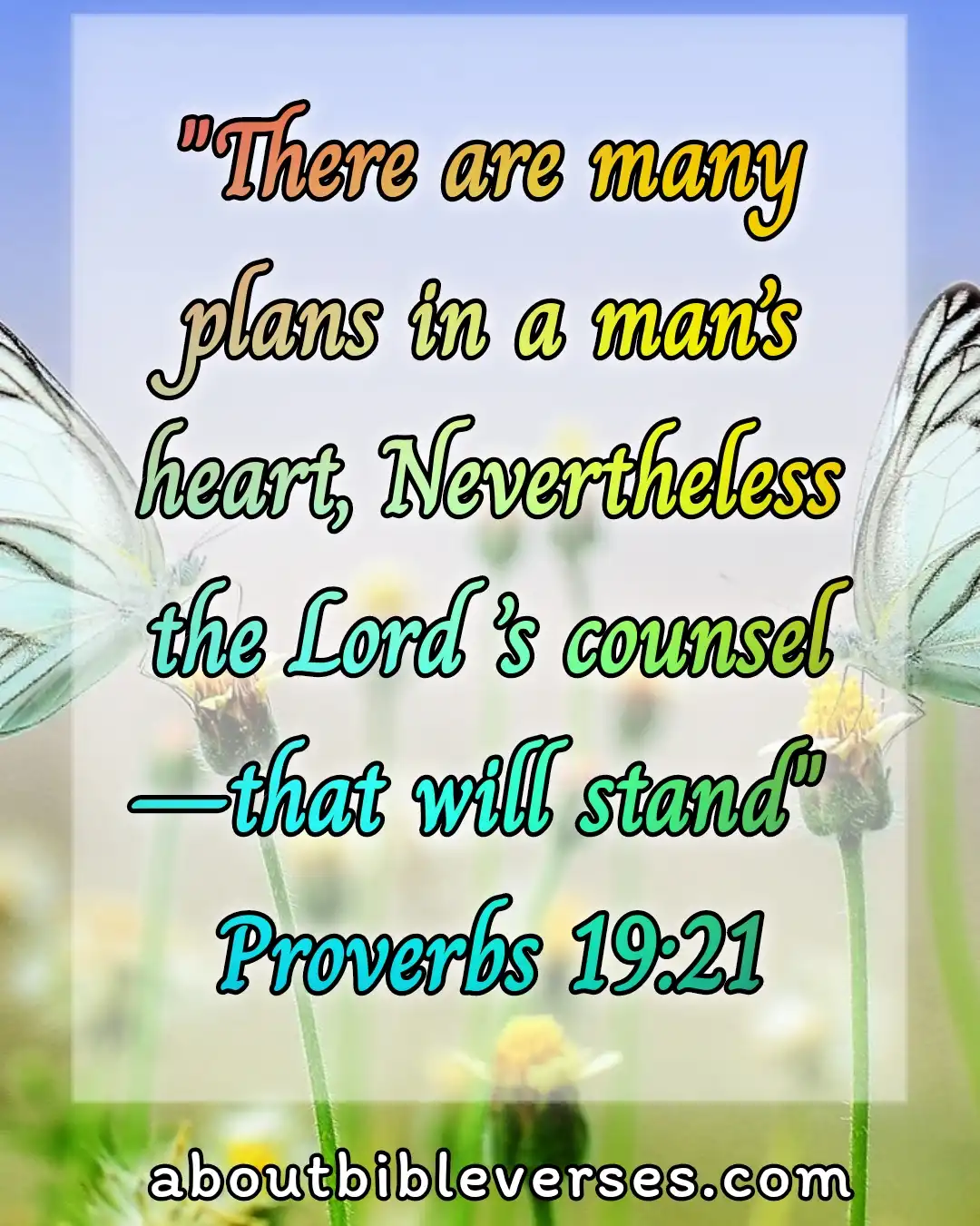 Proverbs 19:21(KJV)"There are many devices in a man's heart; nevertheless the counsel of the Lord, that shall stand"
Explanation:- As we are born in sins and we have many foolish thoughts in our hearts. We will not be successful until we submit our lives to God. The Lord is our creator who has made us in his own image and he knows what we need. He is faithful in his words and he fulfills them in his time.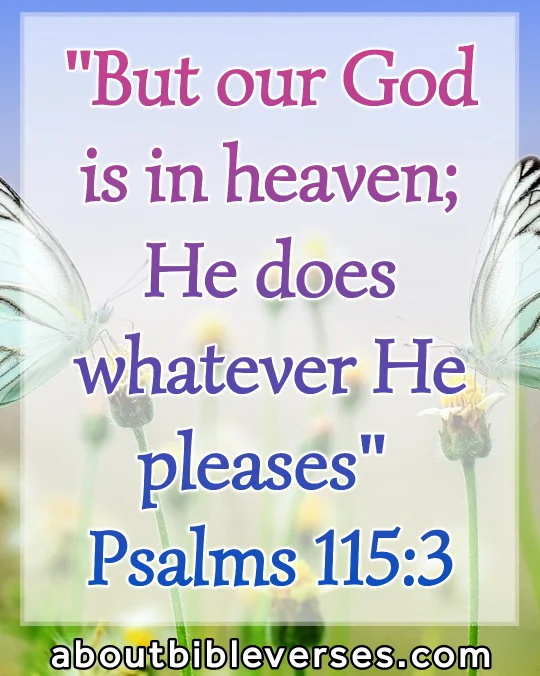 Psalm 115:3(KJV)"But our God is in the heavens: he hath done whatsoever he hath pleased"
Explanation:- The Lord dwells in heaven. He is God and created everything. He knows all of us and provides us with all the best things. He also came to save us to bring us into heaven.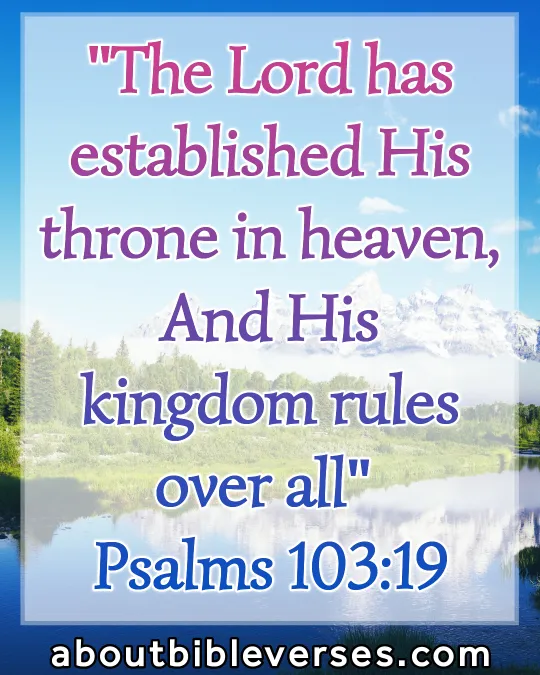 Psalm 103:19(KJV)"The Lord hath prepared his throne in the heavens; and his kingdom ruleth over all"
Explanation:- God is watching us all the time. He is able to protect us from every danger. We should not fear anything in this world because God is in control of everything. The world may fear us but we should have the courage and God must have strong faith in the Lord. Our faith helps us to understand that God is in control of everything.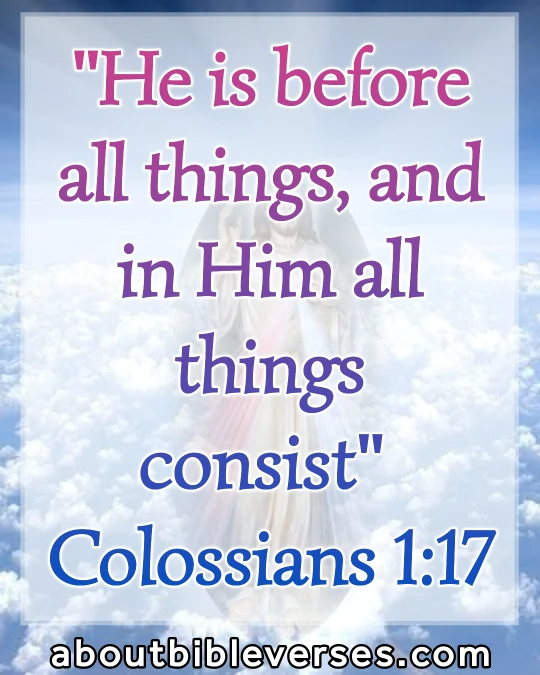 Colossians 1:17(KJV)"And he is before all things, and by him all things consist"
Explanation:- In the beginning, God created this earth and heaven. He is so good that he knew what we are in need of, so he made all those things according to our demand. Jesus made this world so beautiful for the sake of mankind and to deliver them from eternal death, he also came to save by sacrificing his own life.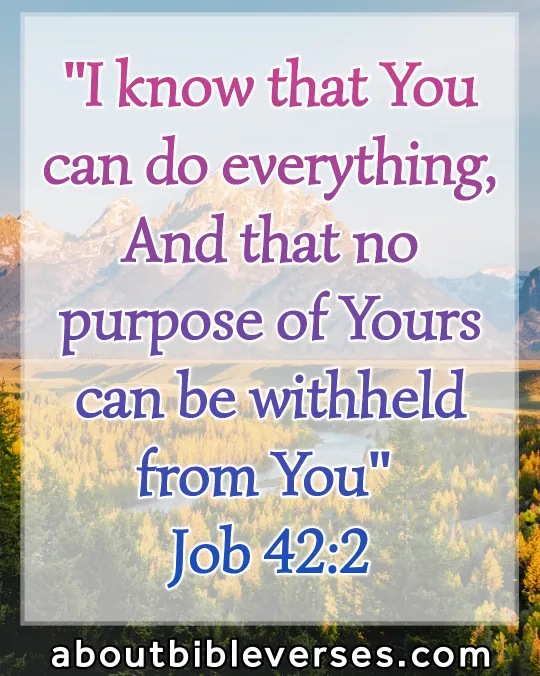 Job 42:2(KJV)"I know that thou canst do everything and that no thought can be withholden from thee"
Explanation:- God is great and he is wise. The bible says that the Lord is all-knowing and he knows what will happen in the future as well. Nothing can remain hidden in the sight of the Lord. He knows all our ways and we receive blessings when we completely dedicate our lives in his hands.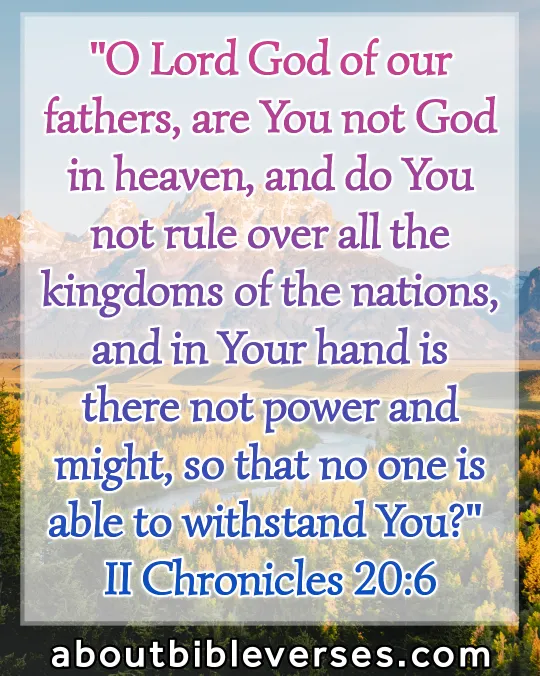 2 Chronicles 20:6(KJV)"O Lord God of our fathers, art not thou God in heaven? and rulest not thou over all the kingdoms of the heathen? and in thine hand is there not power and might, so that none is able to withstand thee?"
Explanation:- God rules the entire world. He is the survivor and provides us with all the needs. We are unable to live without his help. Though we may claim that we are the wisest creatures on this earth yet we make mistakes. To understand the real meaning of our life we need to bow down before the Lord and he will lead us into new earth where the righteous will live with him.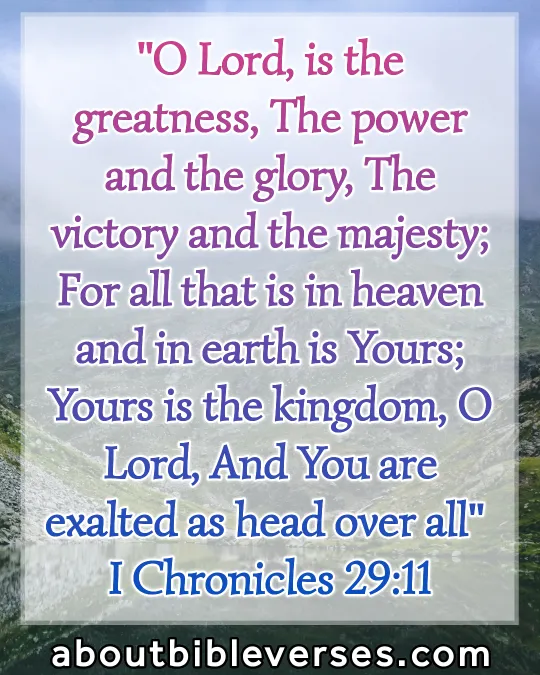 1 Chronicles 29:11(KJV)"O Lord is the greatness, and the power, and the glory, and the victory, and the majesty: for all that is in the heaven and in the earth is thine; thine is the kingdom, O Lord, and thou art exalted as head above all"
Explanation:- The Lord is the creator of this universe. He has made all the things by his wisdom and strength for us. We are to bring glory to him by praising his name. He deserves all the praises for his wonderful works.