Being blessed is all about having wholehearted trust in God, being patient in every situation, and having unshakeable hope in God.
When God took the human flesh and dwelt among men, who is Jesus, has shown an exact life that must be lived by us on this earth.
Jesus lived a perfect human life on this planet by displaying trust in God, patience in every situation, and having hope in God so that we can follow Him and live the life that God has designed for us.
Trusting on God mean free from all fear, worry and anxiety
Have you experienced fear, worry, and anxiety, or have seen people are suffering from these? Most probably your answer is yes. But do you know why these fear, worry, and anxiety trouble people? It is simply because they have no trust in God the creator.
Trusting God is all about feeling comfortable and relaxed in the midst of all tough times.
People who do not know God the creator, are like children without parents. They have to think about all their needs and solve their own problems because they have no parents to take care of or to solve the problem for them.
But for children who have parents, the scenario is completely different. Their parents care for them, provide for their needs, and as a result children need not worry about their needs.
In the same manner, when we will know our creator the Lord God Almighty as our spiritual father, we will be without worry by trusting in him completely.
we must also know that trusting on what should go along with a repentant life. If we are not repentant and continue with our sinful life, then trusting God doesn't make any sense.
Jesus began his preaching by saying that repent for the kingdom of God is near. he also said come to me all who are weary and burdened and rest.
If we repent of our sin and trust in God, we can live an amazingly relaxed and worry-free life.
Patience in every situation
If you will observe the life of Jesus, you will find that He was living a life of patience. Jesus himself went through tough times like being harassed and tortured by the Pharisees, Roman soldiers but He never lost his patience. He remains cool and calm in every tough situation.
This shows that we can live the same life of patience if we will really repent of all our sins and love God by hating sin. It does not matter how tough a situation you are going through but you can surely be patient if you allow the Holy Spirit to dwell in you.
Hope In God alone
Where do your hopes lie? Do you hope on your money, property, wealthy family or something else of this world or on living God who has created you. Life becomes completely mess and disturbed when people start to fix their hope on the things of this world rather than the one who has created them.
A blessed life begins with fixing your hope only God alone. People will change, things in this world will perish, but the living God will be the same forever. What a foolish life one can live by hopping on the earthly objects or people whose life is too uncertain. Do you see people living with hopelessness? What does it remind you of, they need Jesus. Do you suffer from hopelessness then let me tell you you really need Jesus the savior.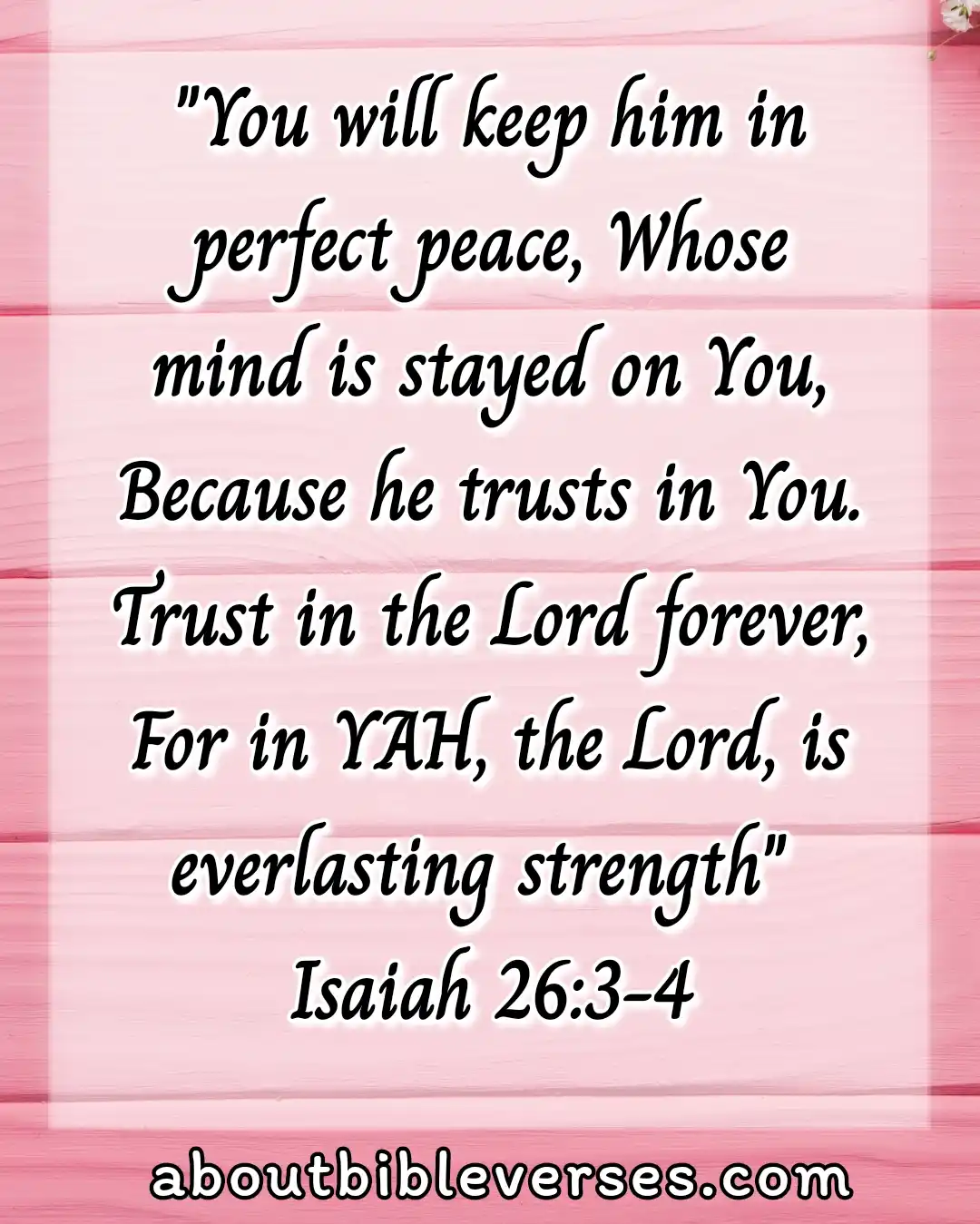 Isaiah 26:3-4(KJV)"Thou wilt keep him in perfect peace, whose mind is stayed on thee: because he trusteth in thee. Trust ye in the Lord forever: for in the Lord Jehovah is everlasting strength"
Explanation:- Prophet Isaiah told the Children of Israel to obey the Lord in order to be blessed. They will prosper in their lives when they follow all of his guidelines. God hears all our prayers and he knows the right time to answer us back.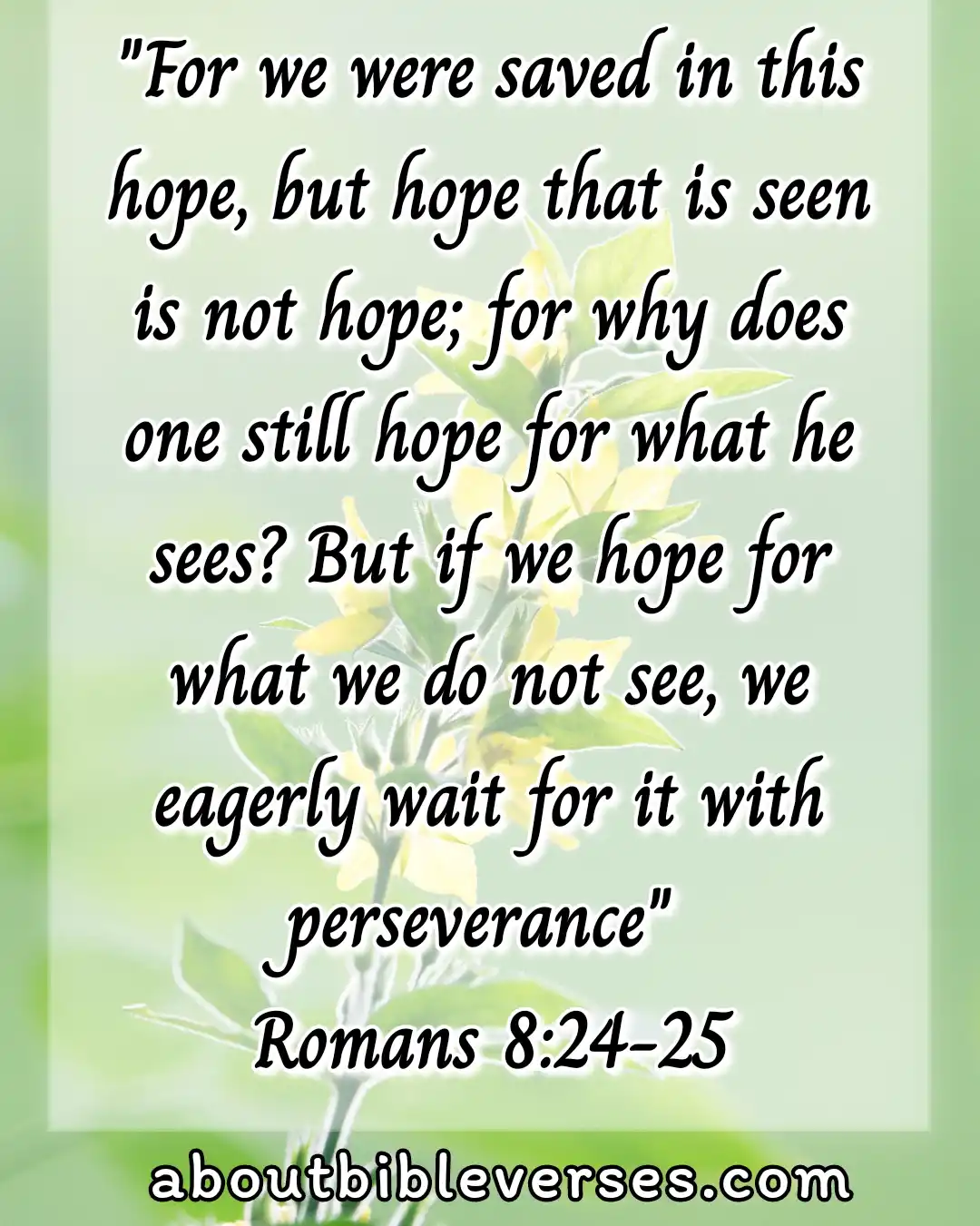 Romans 8:24-25(KJV)"For we are saved by hope: but hope that is seen is not hope: for what a man seeth, why doth he yet hope for? But if we hope for that we see not, then do we with patience wait for it"
Explanation:- We have a high hope that we will reign with Jesus in heaven. This is the main thing in the Christian faith. Jesus gave us this promise and we will inherit that in the days to come.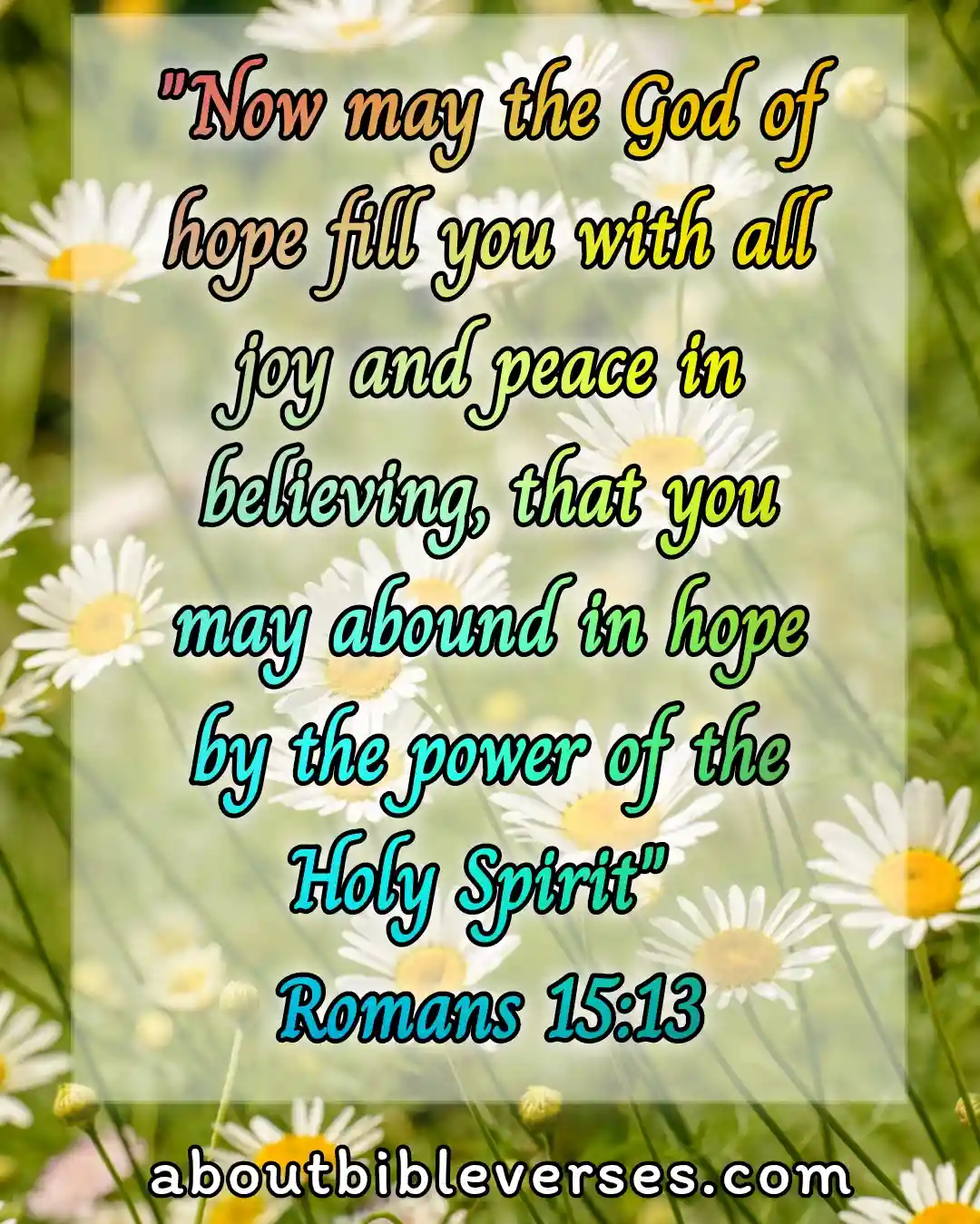 Romans 15:13(KJV)"Now the God of hope fill you with all joy and peace in believing, that ye may abound in hope, through the power of the Holy Ghost"
Explanation:- Paul urged the believers to focus on the hope that Jesus gave us. It is important for every follower of Jesus to look at him to qualify himself to enter heaven.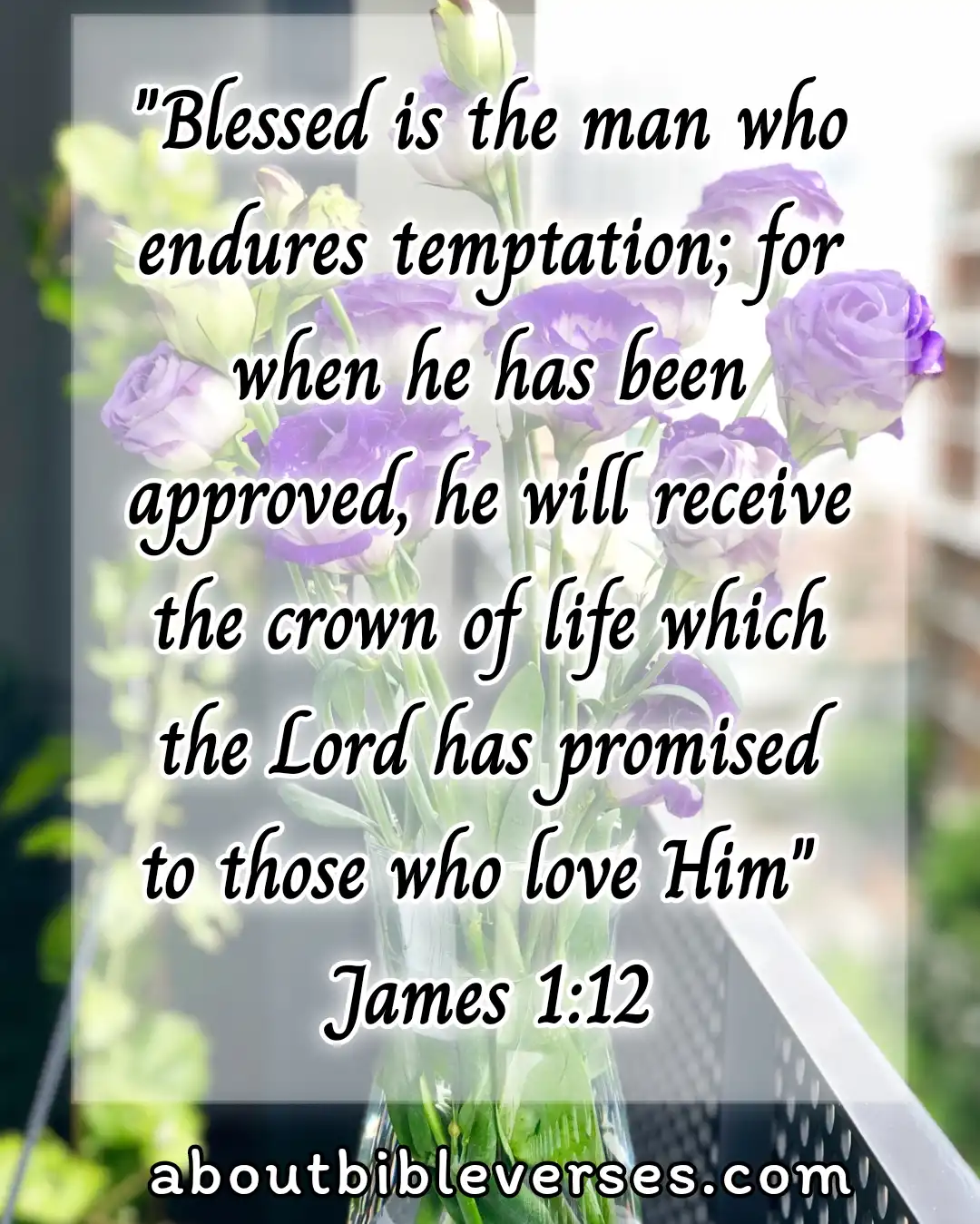 James 1:12(KJV)"Blessed is the man that endureth temptation: for when he is tried, he shall receive the crown of life, which the Lord hath promised to them that love him"
Explanation:- In Christian life temptation will come often but believers should be wise to handle them. They will be rewarded in heaven if they remain faithful till their death.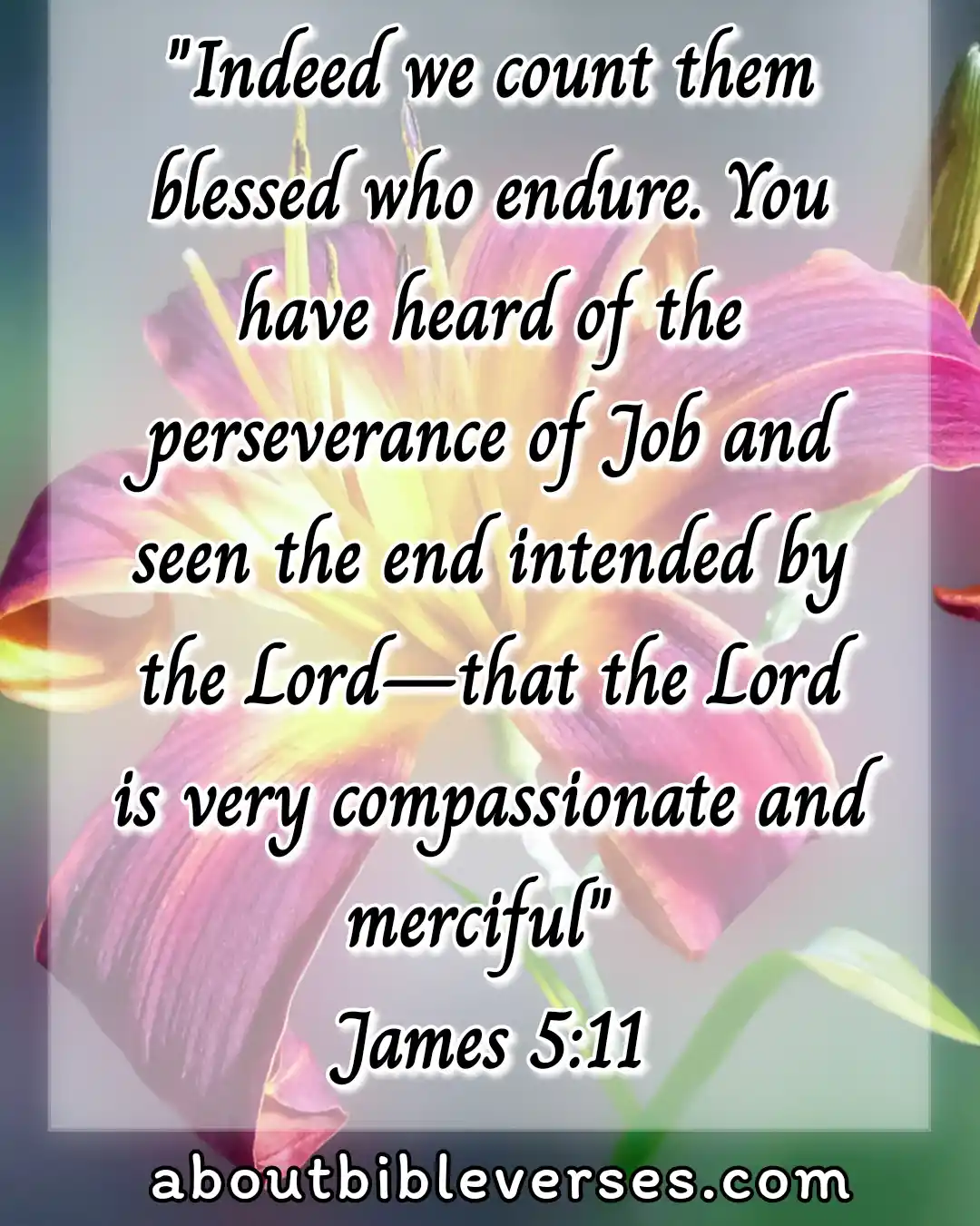 James 5:11(KJV)"Behold, we count them happy which endure. Ye have heard of the patience of Job, and have seen the end of the Lord; that the Lord is very pitiful, and of tender mercy"
Explanation:- Job endured a lot when he was confronted with the temptations in his life. As a result of his patients, he was rewarded. Believers should have the same mindset towards the temptations to overcome them.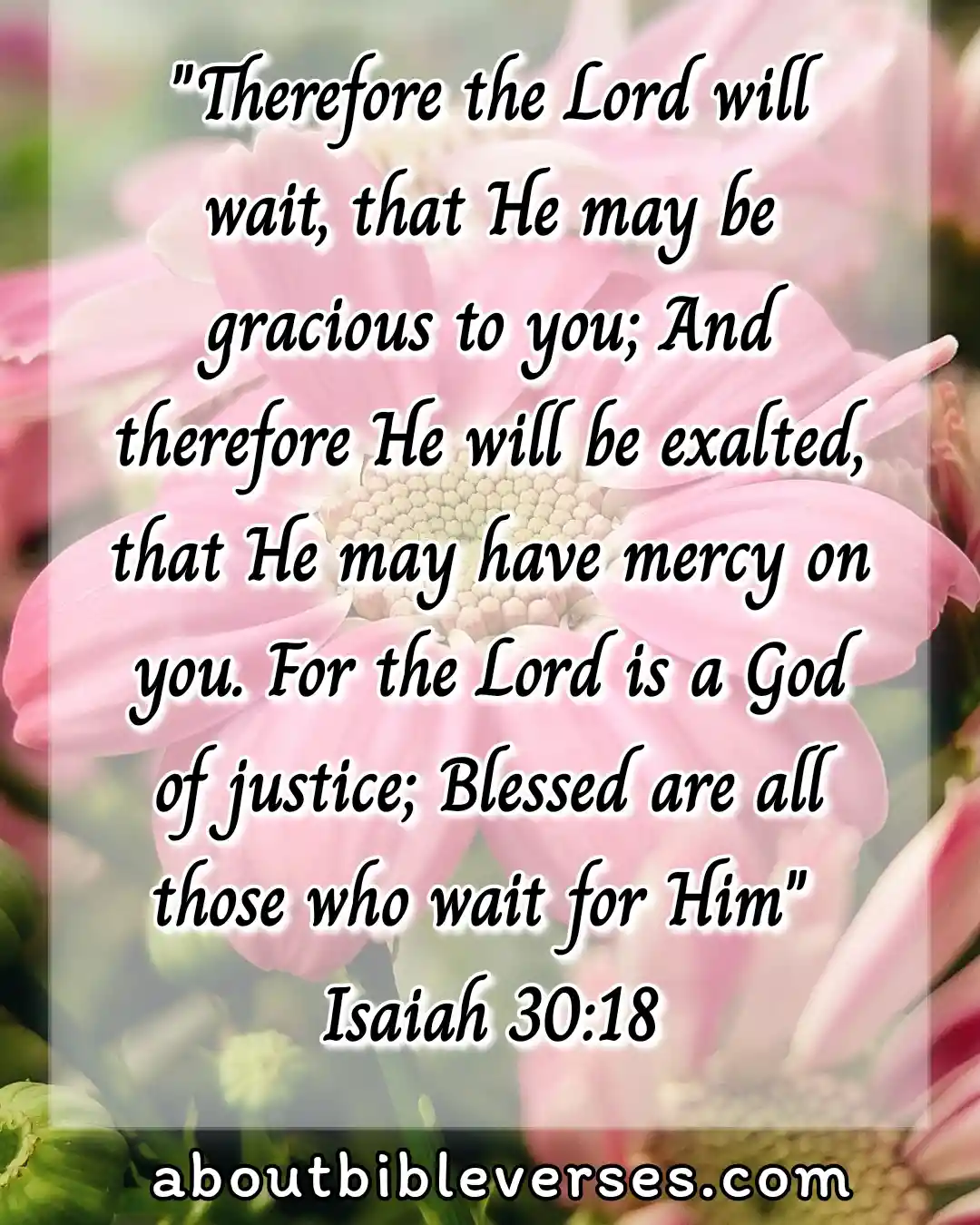 Isaiah 30:18(KJV)"And therefore will the Lord wait, that he may be gracious unto you, and therefore will he be exalted, that he may have mercy upon you: for the Lord is a God of judgment: blessed are all they that wait for him"
Explanation:- God blesses those who wait upon him and endure their hardships. Sometimes God tests our patients and he rewards those who remain faithful in their difficult times.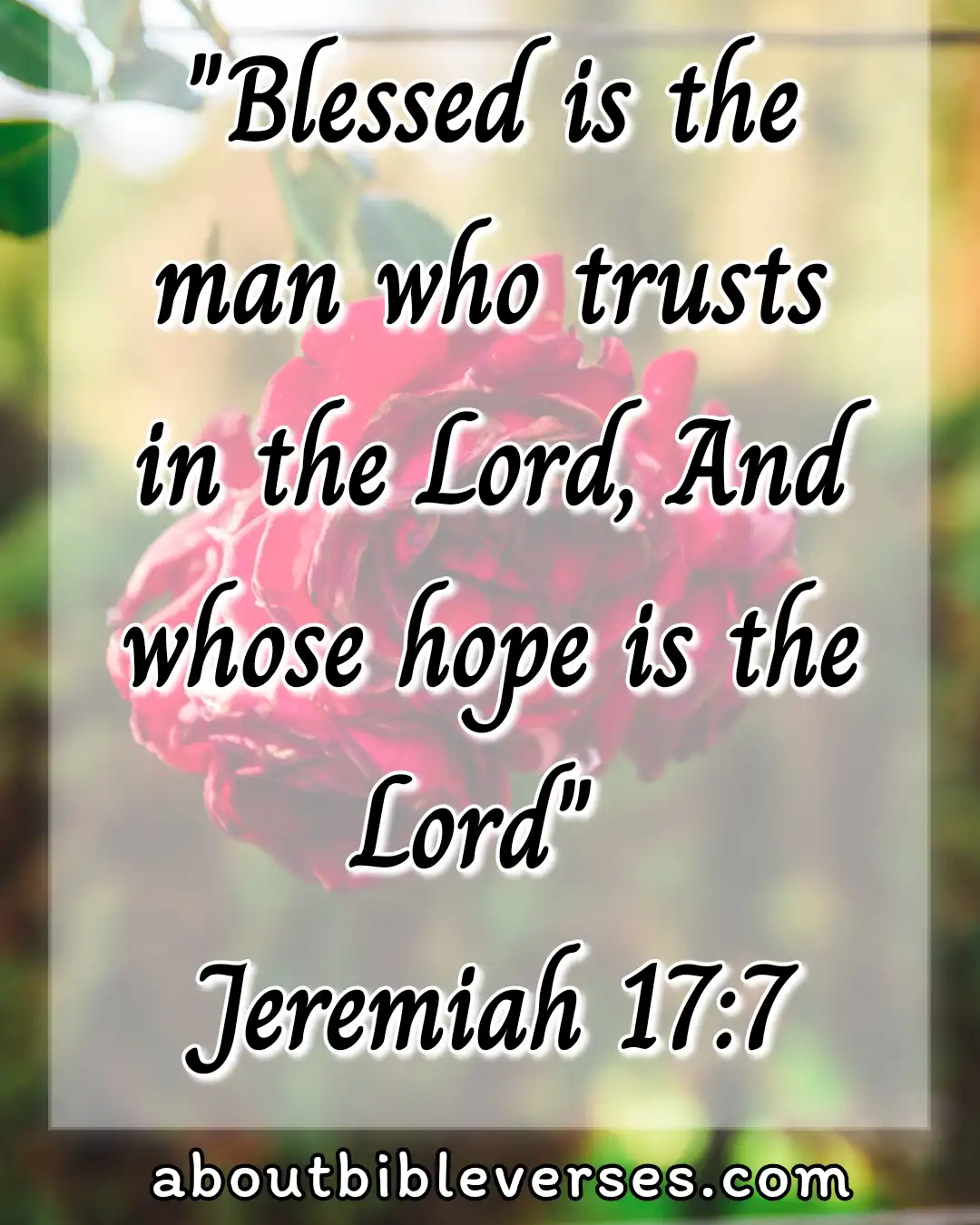 Jeremiah 17:7(KJV)"Blessed is the man that trusteth in the Lord, and whose hope the Lord is"
Explanation:- A man of God must rely upon the mighty hand of God. He should acknowledge God first in his life. By dedicating life to the hands of God, believers will understand the hope that is established in Jesus. God gave us hope of eternal life which can be gained by putting faith in Jesus.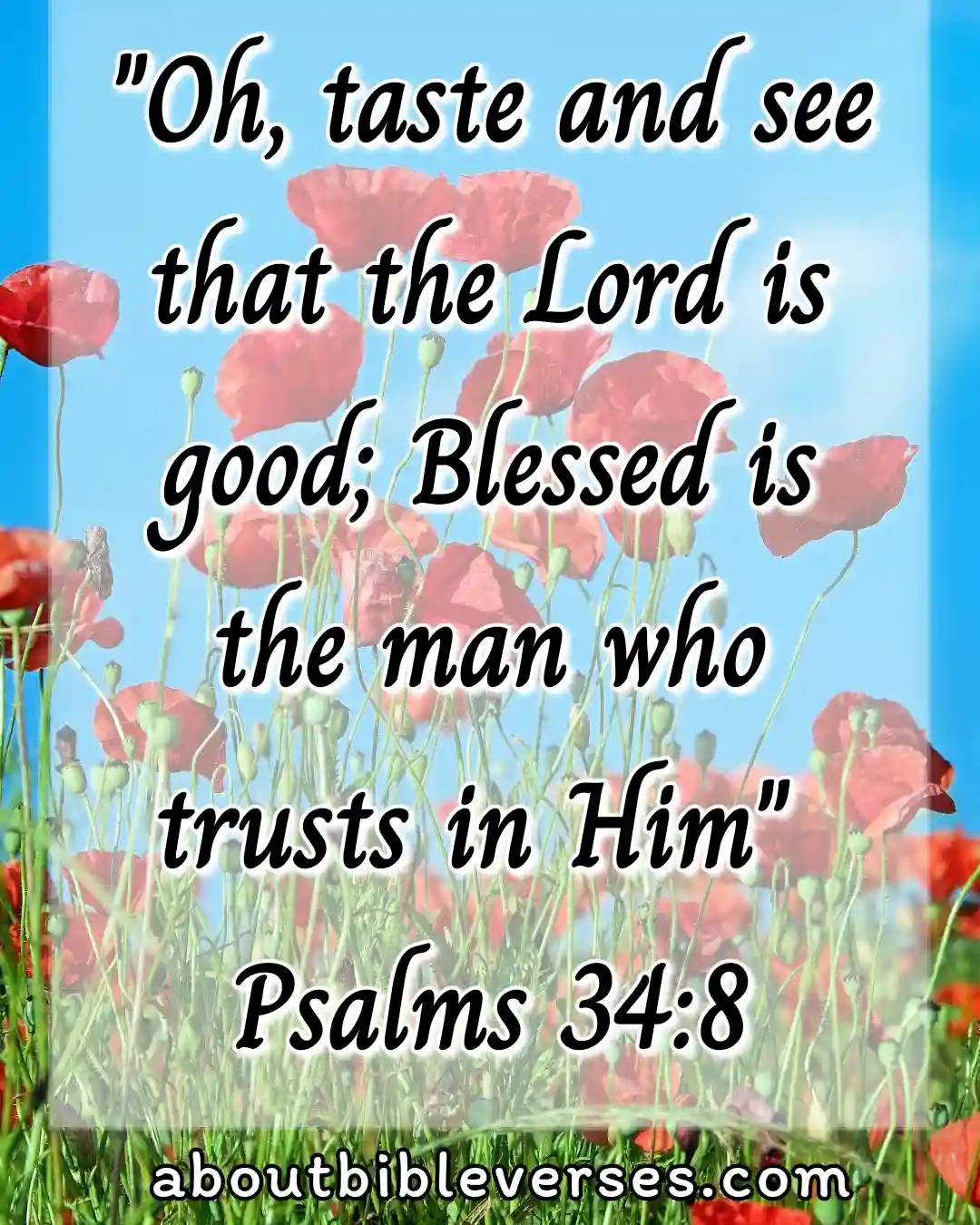 Psalm 34:8(KJV)"O taste and see that the Lord is good: blessed is the man that trusteth in him"
Explanation:- The Lord is good and righteous. He deserves praise as he created this universe for the sake of mankind. We should love him wholeheartedly and he will bless us as he cares for us.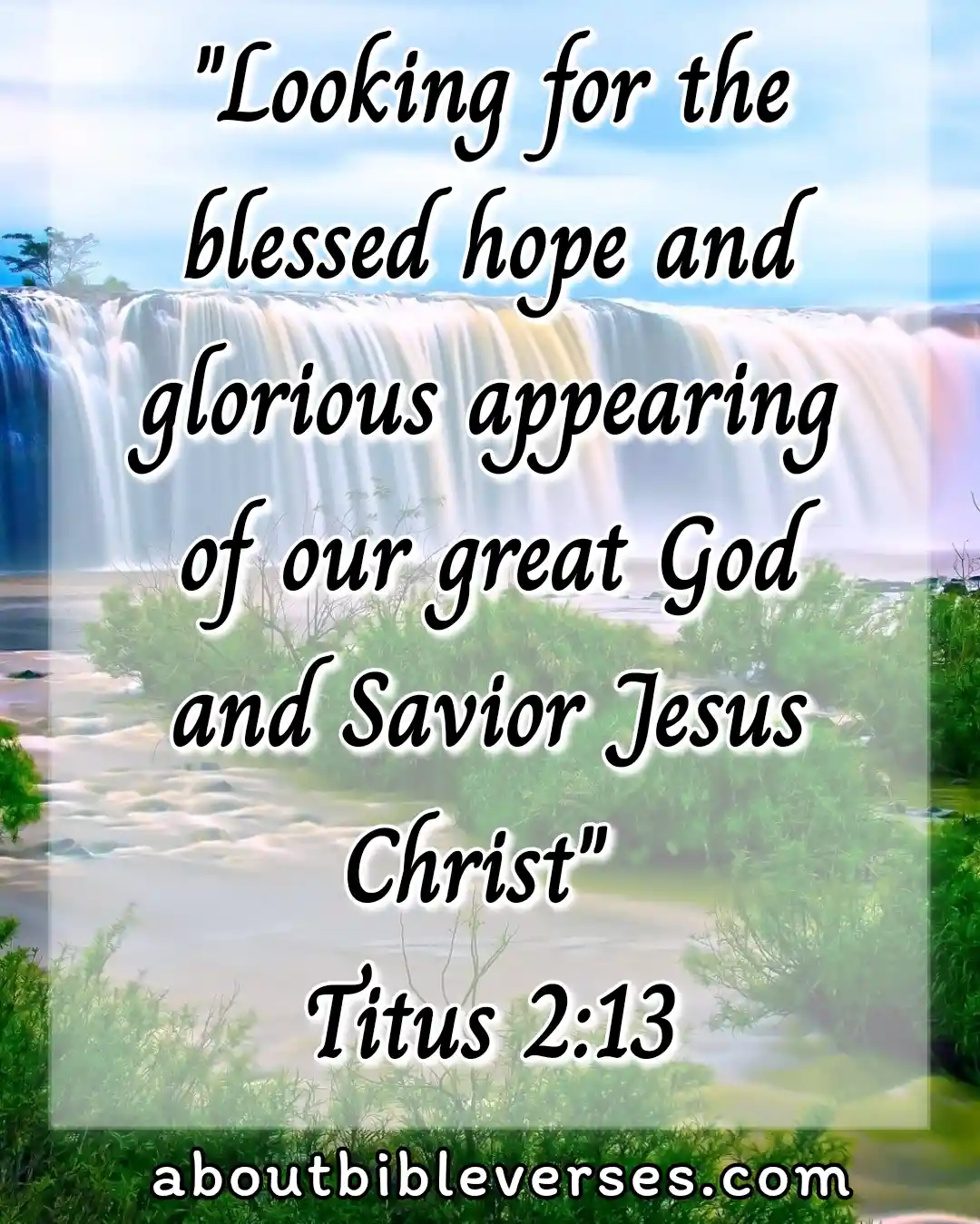 Titus 2:13(KJV) "Looking for that blessed hope, and the glorious appearing of the great God and our Saviour Jesus Christ"
Explanation:- Jesus came to earth to give us the never-ending life which he prepared by sacrificing his own life. Now we have the hope of eternal life where we will dwell with the Lord forever.
Psalm 33:18(KJV)"Behold, the eye of the Lord is upon them that fear him, upon them that hope in his mercy"
Explanation:- God's eyes are always upon his faithful children who keep his commandments in their lives. God wants us to fear him which helps us to walk in the path of righteousness. We must glorify him by living a holy life and he will allow us to enter his Kingdom at the time of his second coming.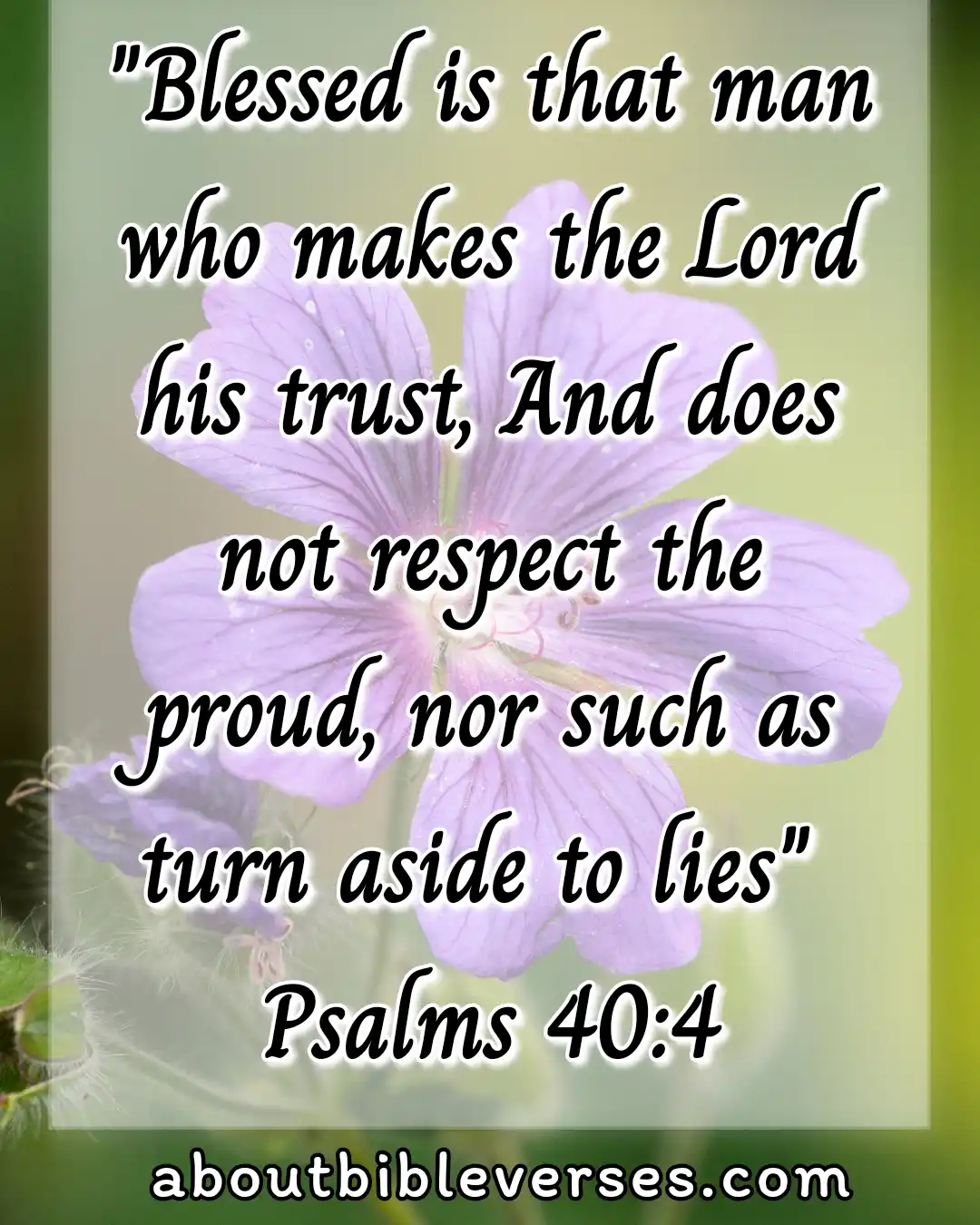 Psalm 40:4(KJV)"Blessed is that man that maketh the Lord his trust, and respected not the proud, nor such as turn aside to lies"
Explanation:- A man will be fruitful in his life if he trusts God in his tough times. God wants us to depend on him in every situation so he can guide us and show us his power that he is able to deliver us from every danger.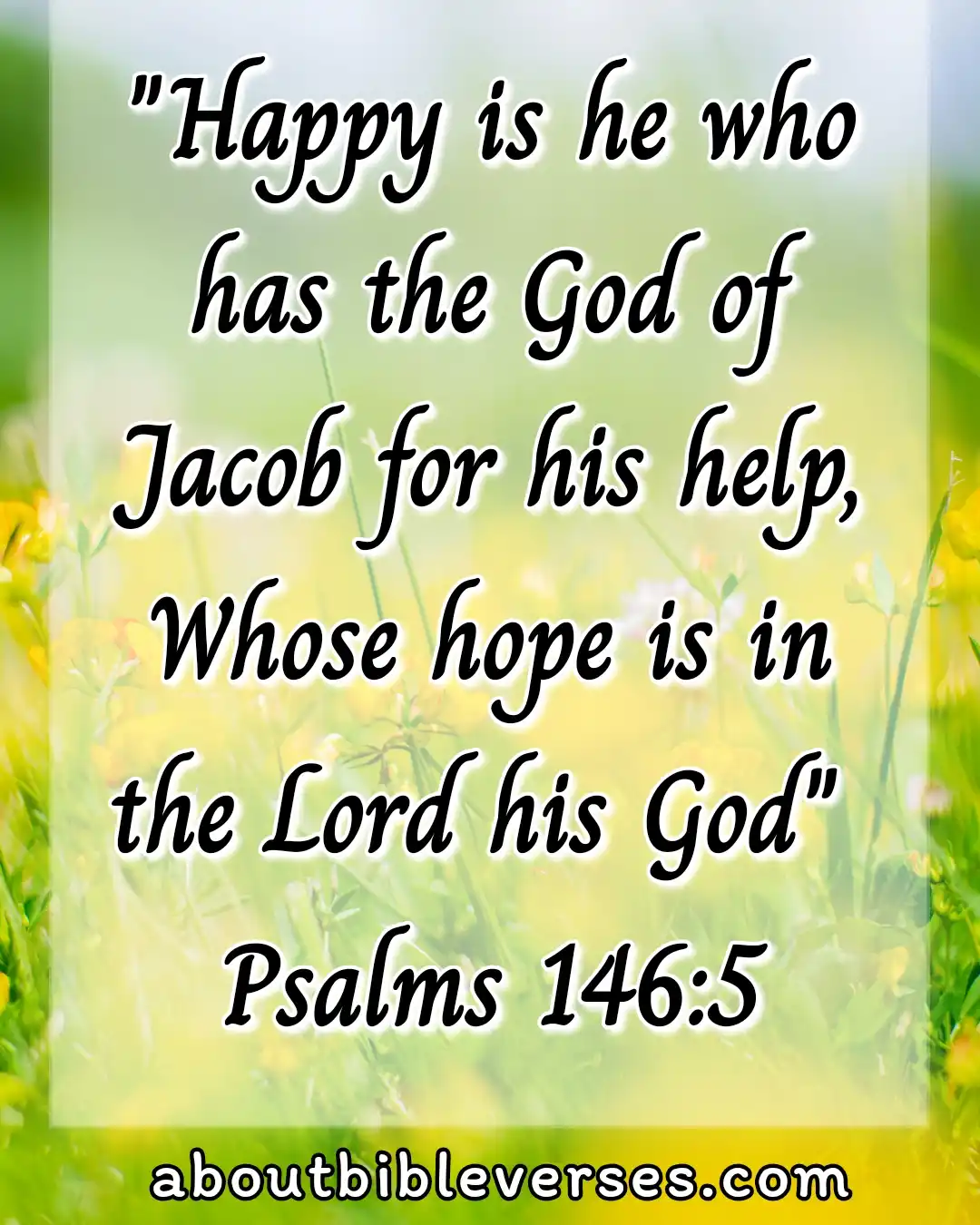 Psalm 146:5(KJV)"Happy is he that hath the God of Jacob for his help, whose hope is in the Lord his God"
Explanation:- Man should not be proud of his wisdom. He must praise God in his life to inherit the promises of God which are made for us. We should love God and hope for the things that he had prepared for us.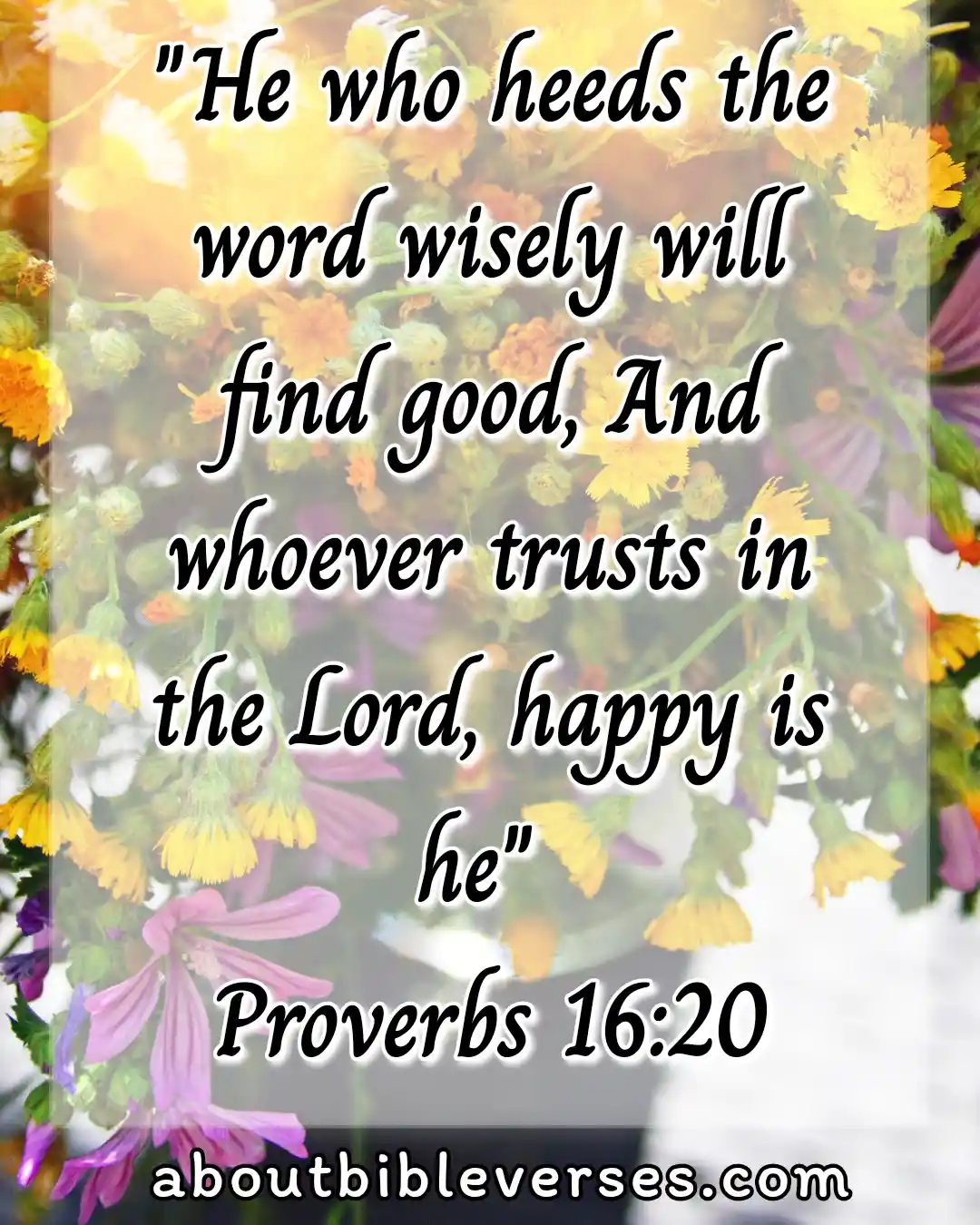 Proverbs 16:20(KJV)"He that handles a matter wisely shall find good: and whoso trusteth in the Lord, happy is he"
Explanation:- God's people should seek wisdom from the Lord and they must act according to the will of God. God created us to have fellowship with us and he wants to take our burden. We need to allow him in our lives to have an intimate relationship with him.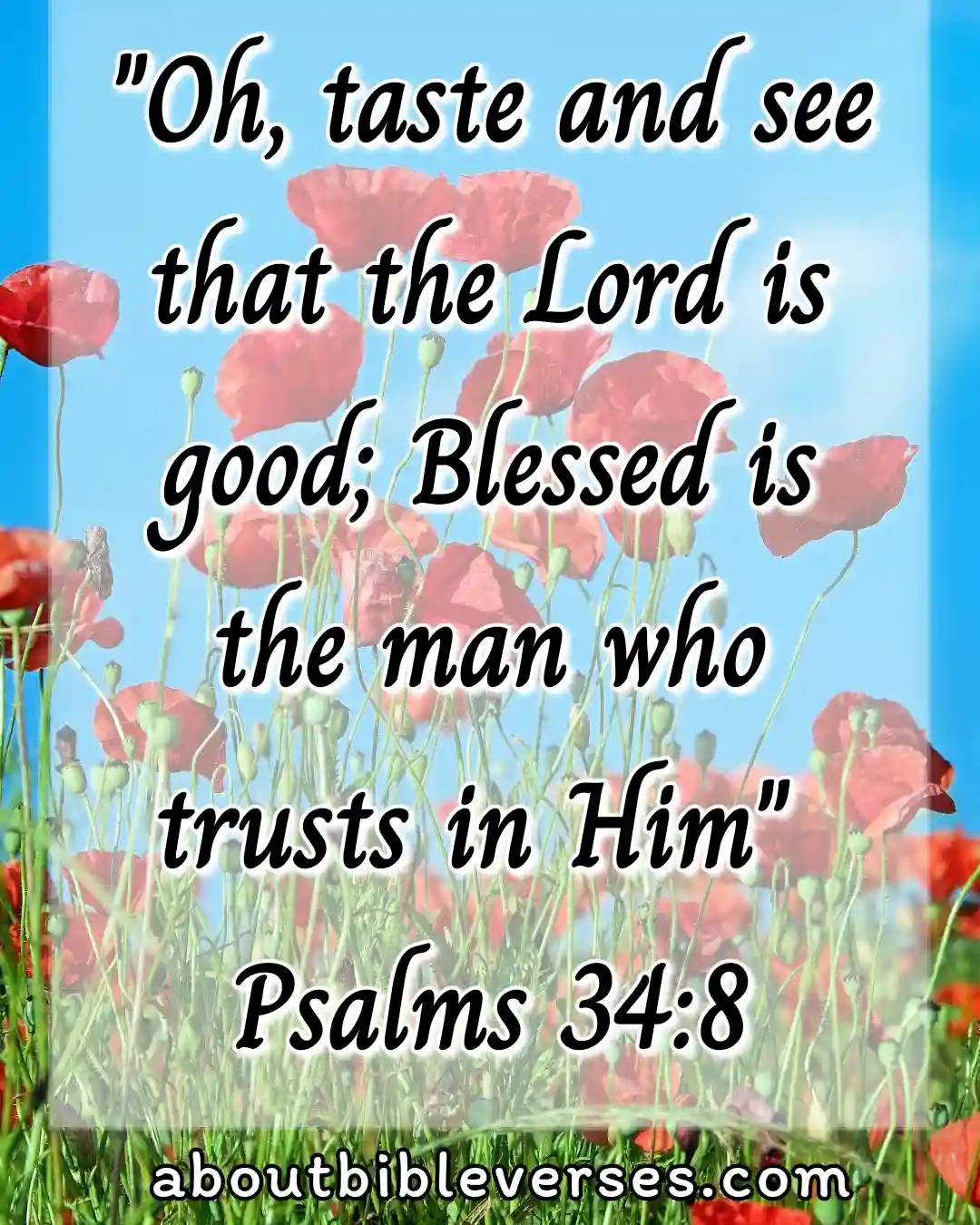 Psalm 34:8(KJV)"O taste and see that the Lord is good: blessed is the man that trusteth in him"
Explanation:- God is good all the time. Sometimes we may face little trouble in our lives but we need to look forward towards Jesus and we will be energized from him. He had done everything for us on the cross and his grace is sufficient for us.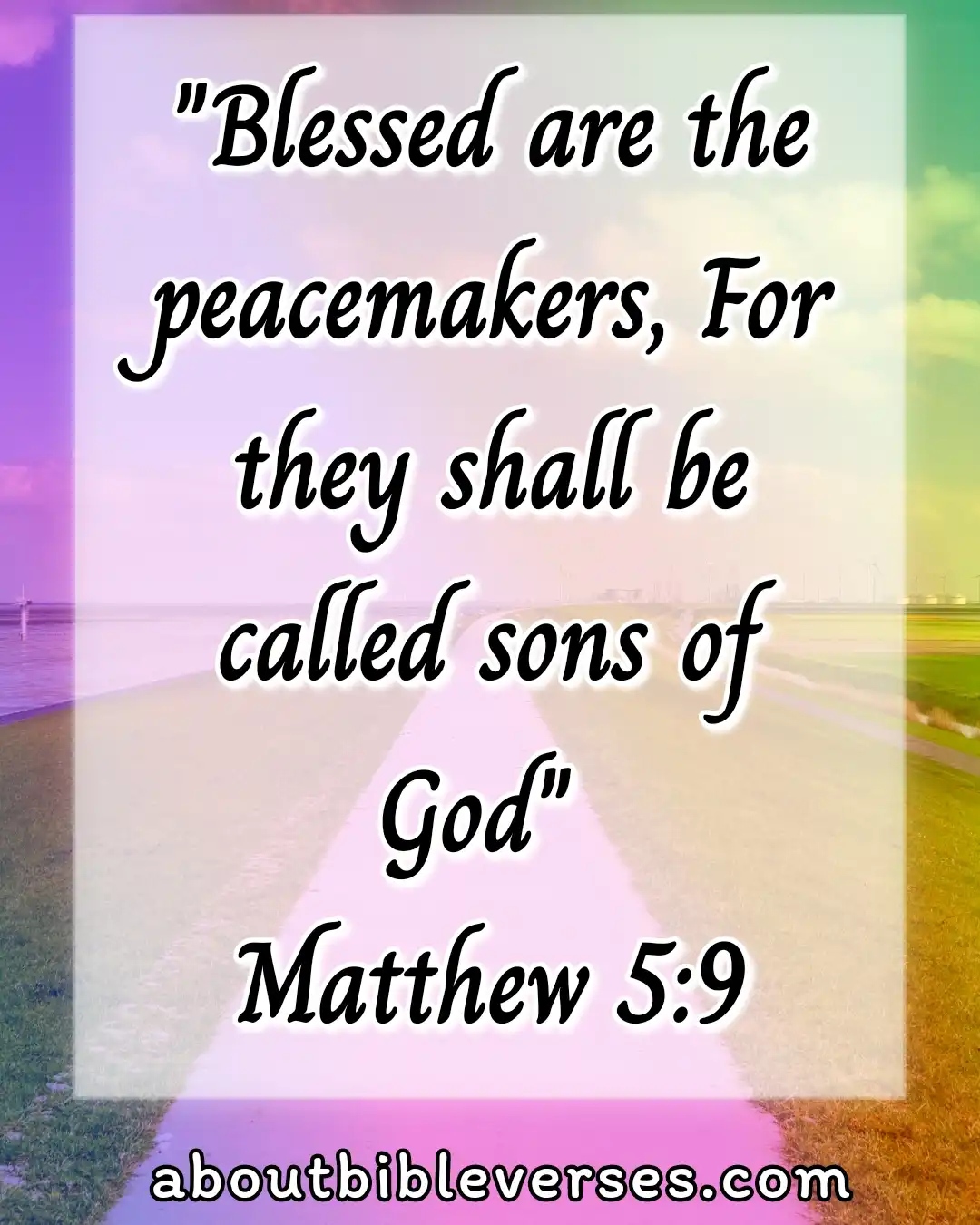 Matthew 5:9(KJV)"Blessed are the peacemakers: for they shall be called the children of God"
Explanation:- The children of God must be the men of peace. They should not quarrel with anybody in their lives. They need to look for peace wherever they will go. God will bless them if they obey his teachings.
Matthew 5:6(KJV)"Blessed are they which do hunger and thirst after righteousness: for they shall be filled"
Explanation:- Believers should hunger for the sake of Christ and they will be blessed only if they seek the kingdom of God first and his righteousness.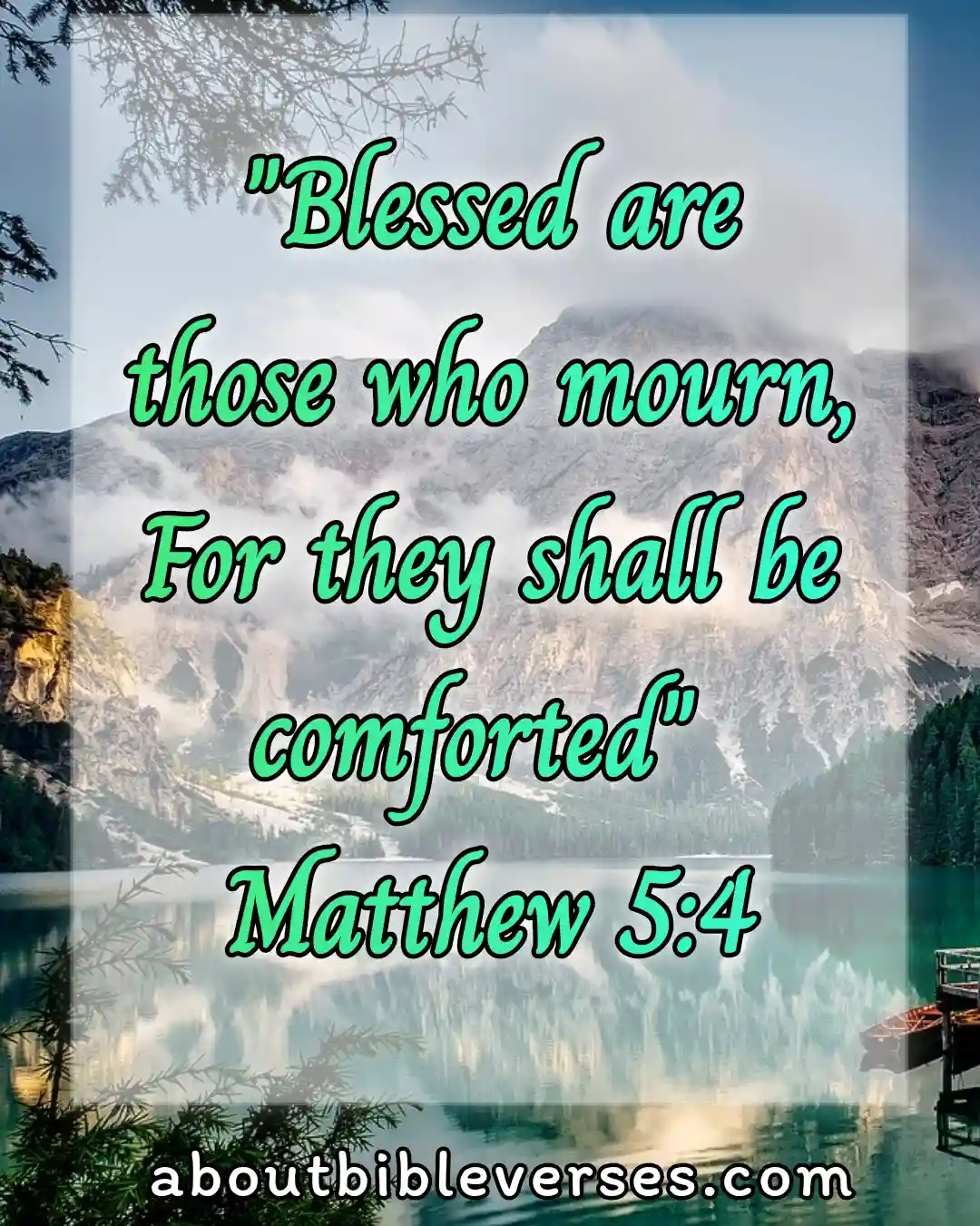 Matthew 5:4(KJV)"Blessed are they that mourn: for they shall be comforted"
Explanation:- The child of God God must submit himself before the Lord with a lowly heart and God will raise him high. God will guide his way and bless him throughout his life.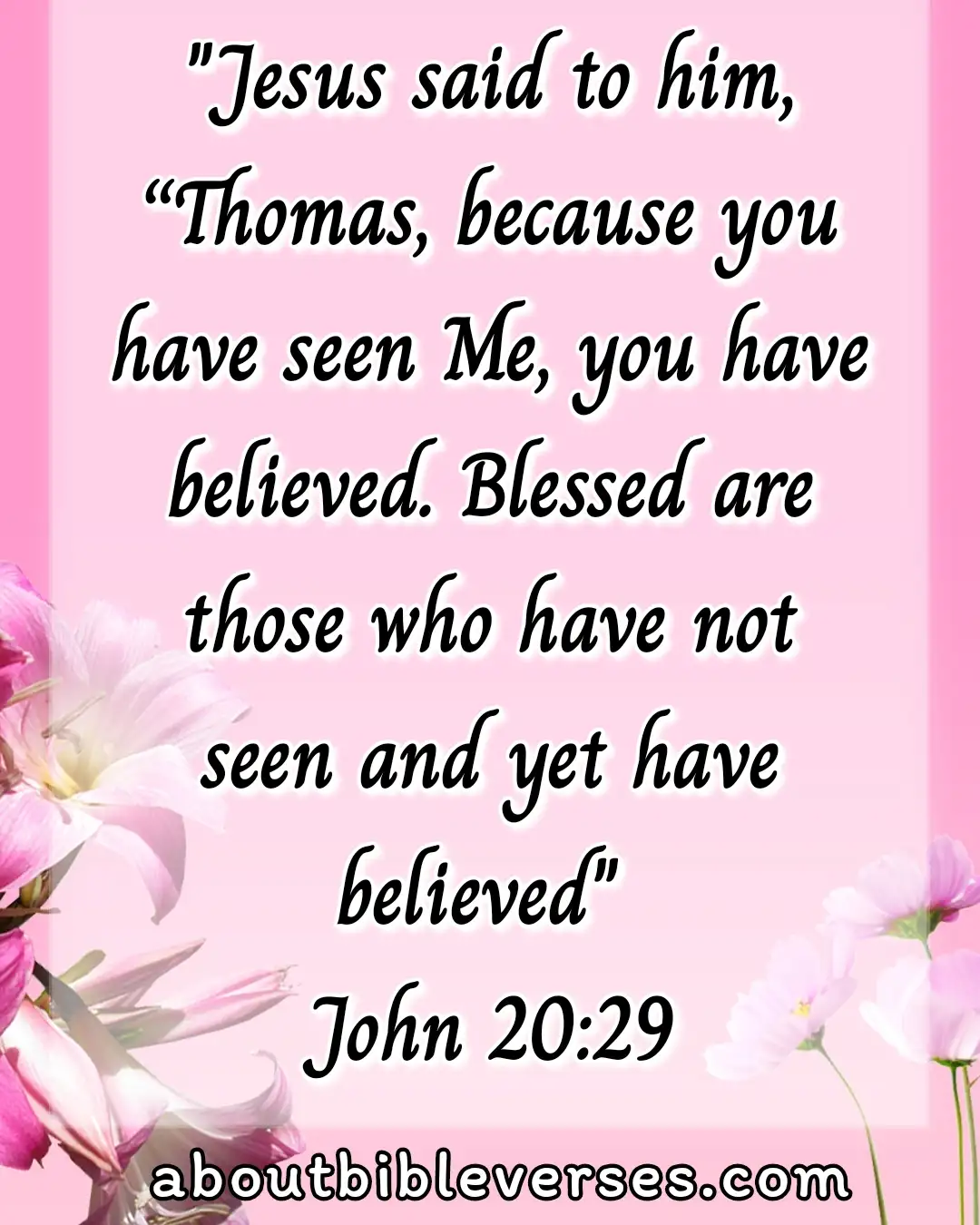 John 20:29(KJV)"Jesus saith unto him, Thomas, because thou hast seen me, thou hast believed: blessed are they that have not seen, and yet have believed"
Explanation:- When Jesus was resurrected he came to his disciples but Thomas rejected him first but at last he believed him when he saw Jesus. Jesus said that those who will believe him will receive many blessings.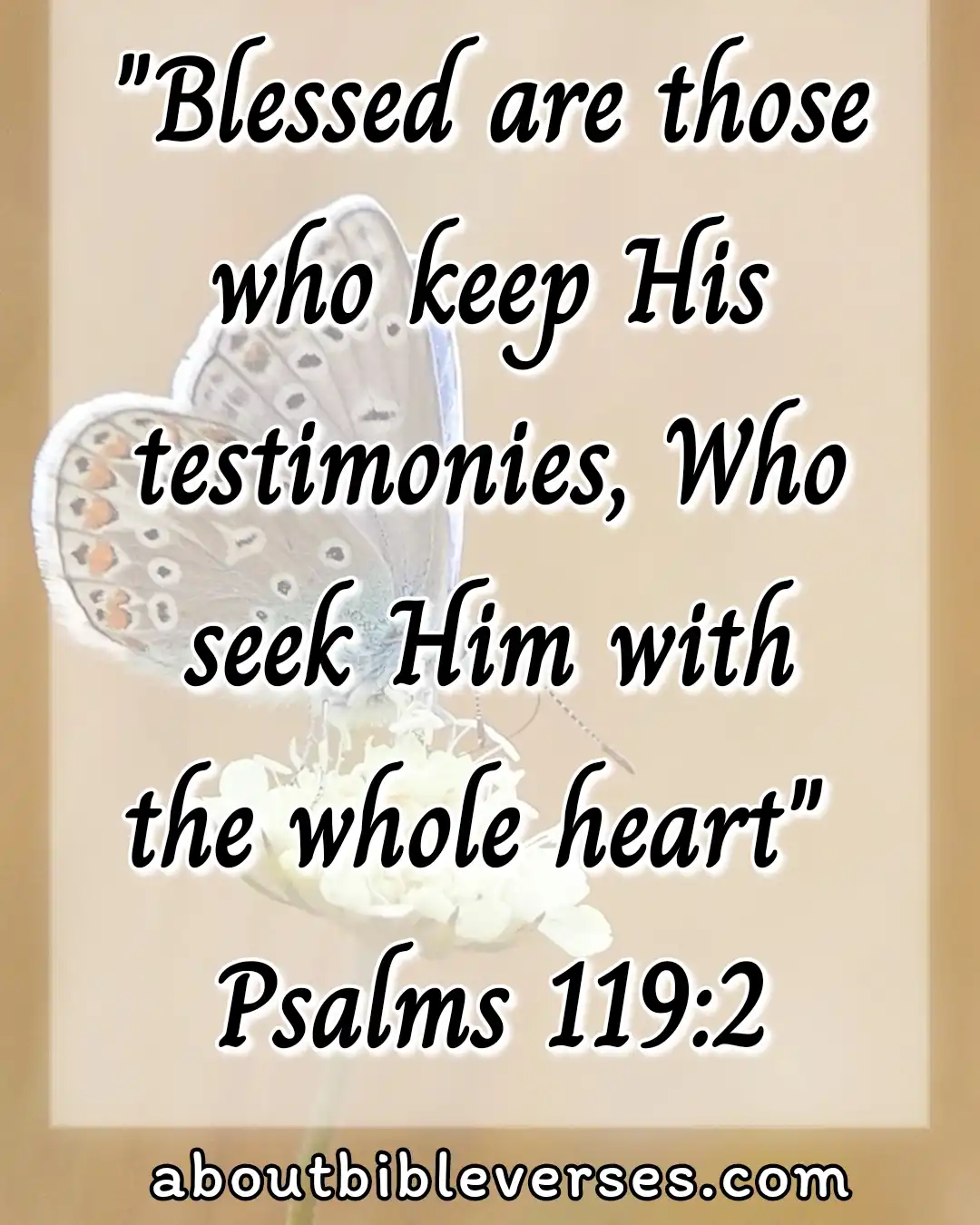 Psalm 119:2(KJV)"Blessed are they that keep his testimonies, and that seek him with the whole heart"
Explanation:- God desires his children to talk about him in their midst so they will prosper in their lives. There are many people in this world who seek worldly things first but people who will seek God in their lives will be blessed.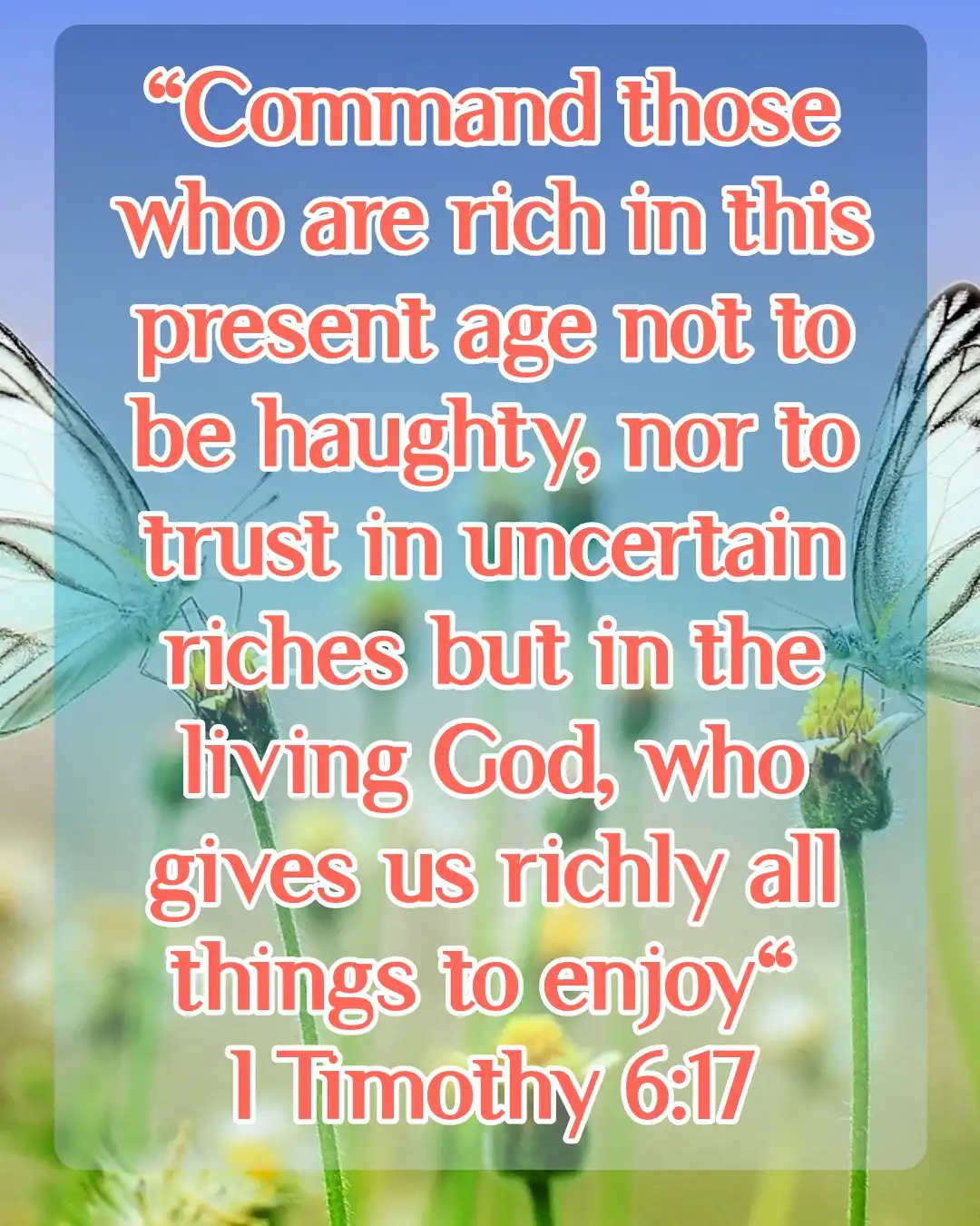 1 Timothy 6:17(KJV)"Charge them that are rich in this world, that they be not highminded, nor trust in uncertain riches, but in the living God, who giveth us richly all things to enjoy"
Do you want to see what a blessed life looks like? Look at the life of Jesus, a life lived without regret, having unshakable trust, patience and hope. A life with Jesus has nothing to lose, nothing to regret and full of hope.
Do you want to live that life of trust, hope, and patience? Then come to Jesus, repent of your sins, and accept Him in your heart. An amazing and blessed life is waiting ahead for you.
The Bible says that God has prepared a plan for you that is for your good and prosperity and not to harm you (Jeremiah 29:11).

What you need to do is, just be honest before God that you are a sinner and you need a savior. Jesus is always ready to help you, He just wants you to give Him the room in your heart.