The Bible says to be patient with God in bad times because God will remove your sufferings.
We should believe him with all our hearts, mind, and soul. If we fully believe him then we will be able to see his mighty presence in our lives.
When the Lord promised Abraham to give him a son from his seed, Abraham and Sarah waited for such a long time with their patient and they were blessed with Isaac.
We must have patience in our troubles with God and we will see his miraculous work in our weaknesses.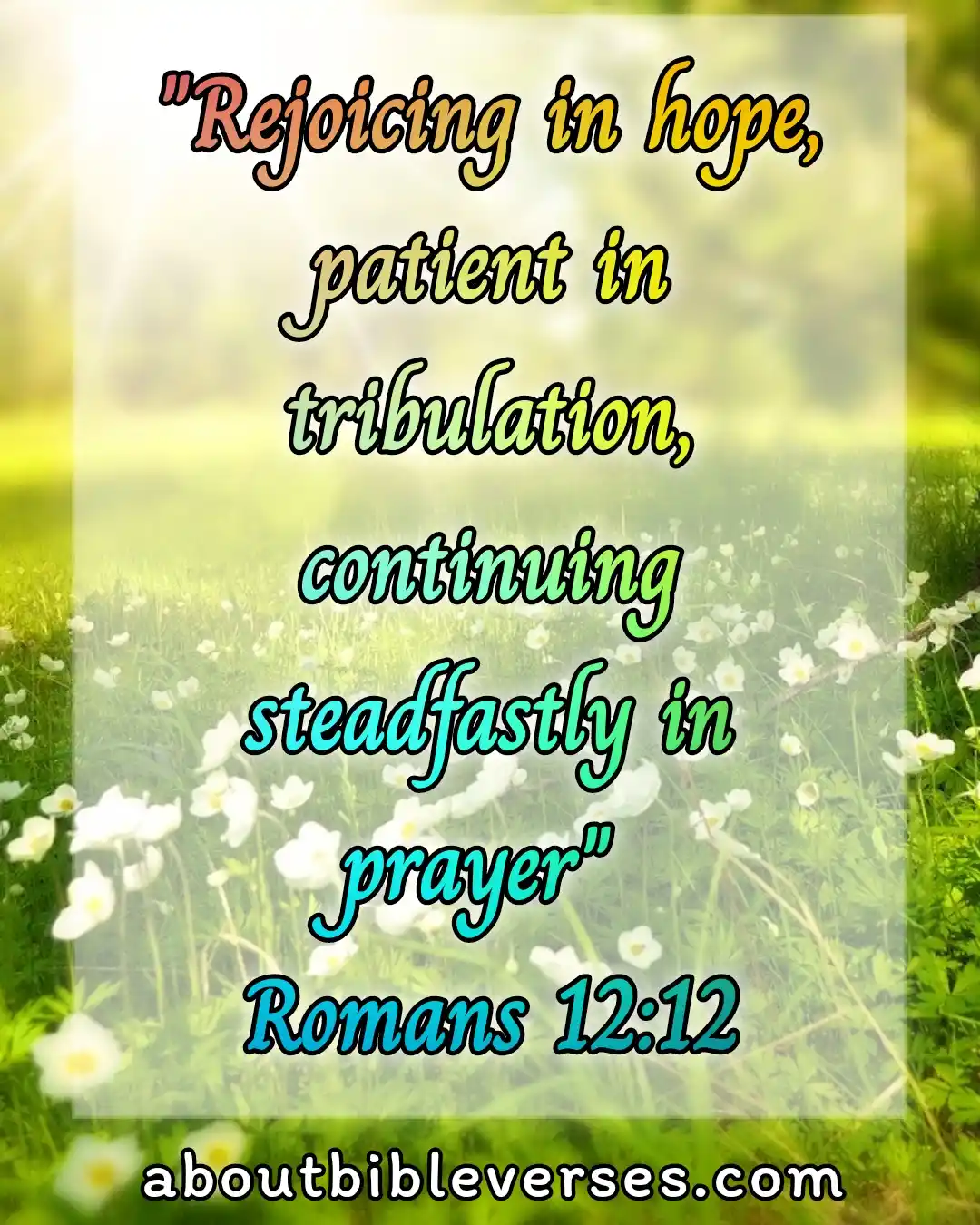 Romans 12:12(KJV)"Rejoicing in hope; patient in tribulation; continuing instant in prayer"
Explanation:- We should be patient in our hope which will give us eternal life. Though we face lots of problems in our life, we have to be faithful in our Christian life and we must be humble in the eyes of the Lord by prayer and supplications.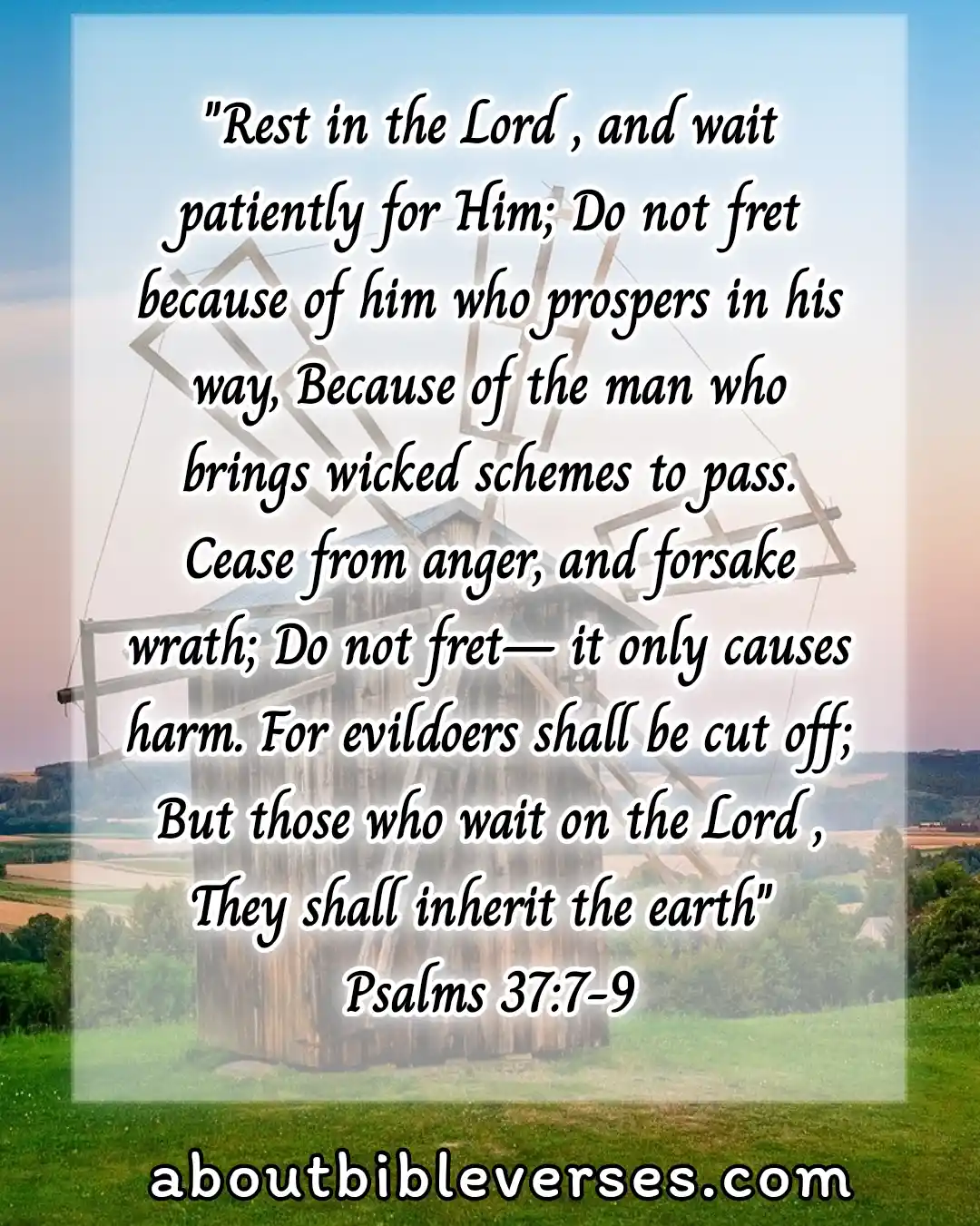 Psalm 37:7-9(KJV)"Rest in the Lord, and wait patiently for him: fret not thyself because of him who prospereth in his way, because of the man who bringeth wicked devices to pass. Cease from anger, and forsake wrath: fret not thyself in any wise to do evil. For evildoers shall be cut off: but those that wait upon the Lord, they shall inherit the earth"
Explanation:- We must have faith in Jesus and we have to look forward to his promises that he made for our sake. A wise man will always follow the commandments of Jesus which will give eternal life.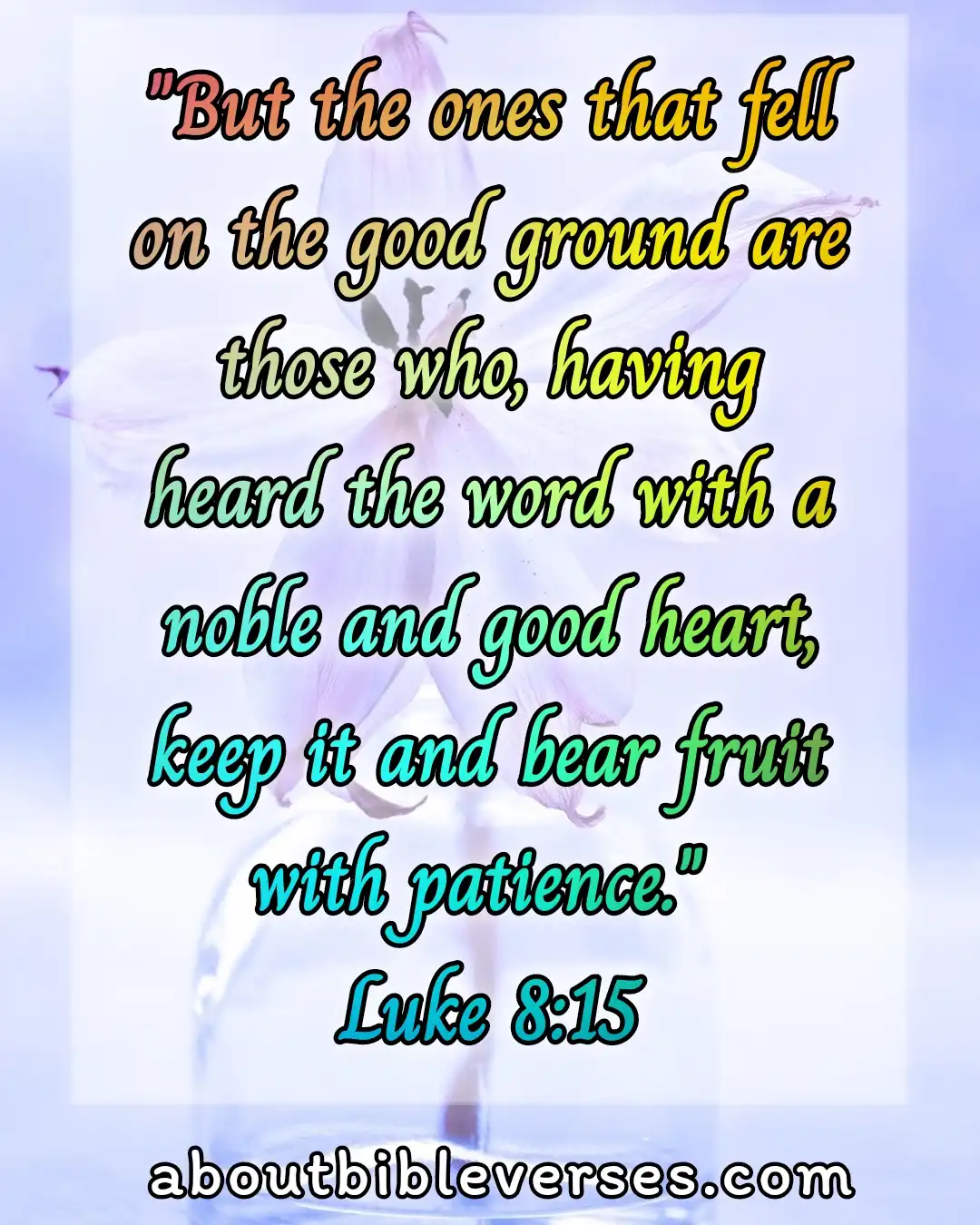 Luke 8:15(KJV)"But that on the good ground are they, which in an honest and good heart, having heard the word, keep it, and bring forth fruit with patience"
Explanation:- We have to wait patiently in this life to inherit the eternal life which was promised by Jesus for us. His words are living and powerful and if we obey his words then we will get a life.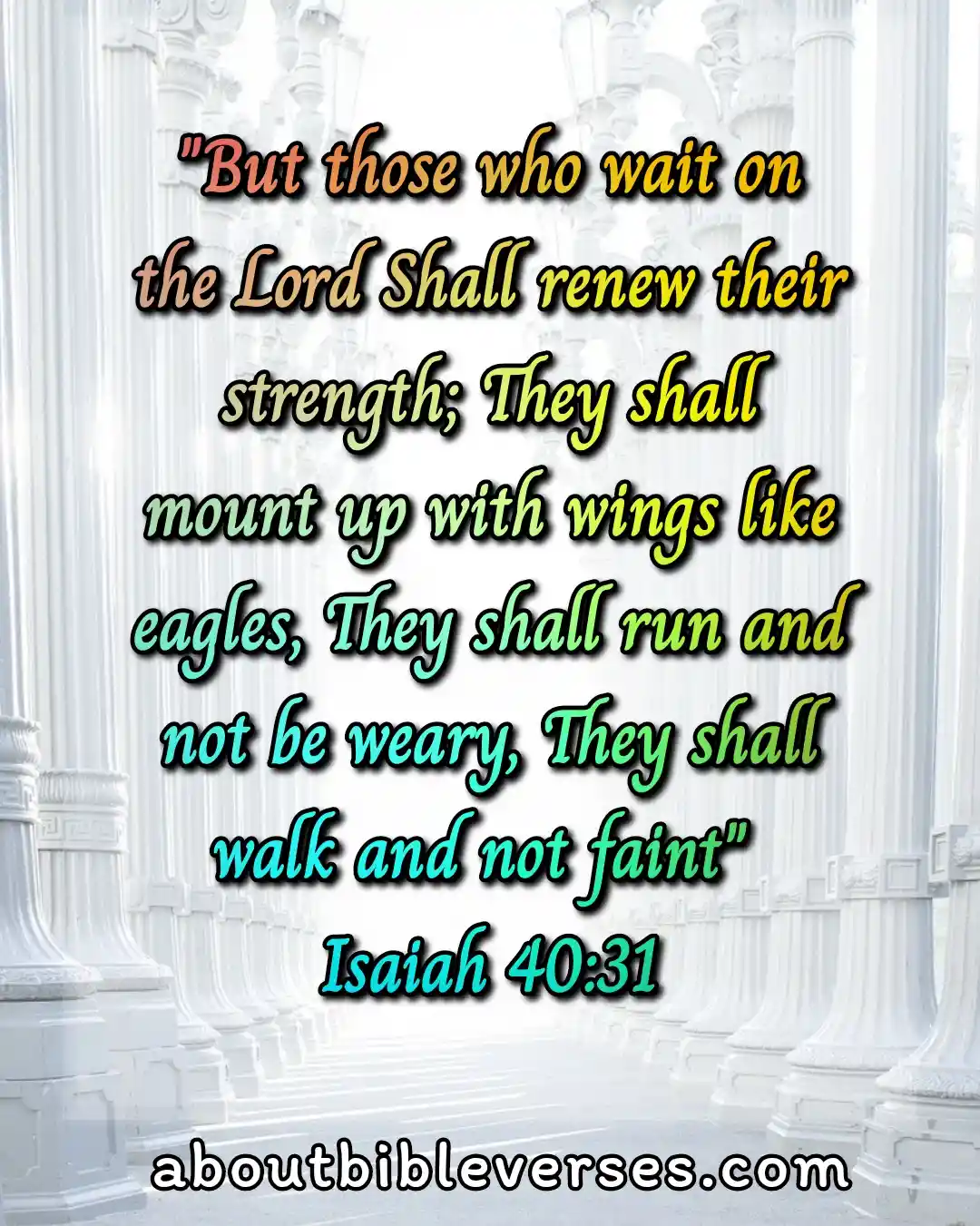 Isaiah 40:31(KJV)"But they that wait upon the Lord shall renew their strength; they shall mount up with wings as eagles; they shall run, and not be weary; and they shall walk, and not faint" 
Explanation:- In our life sometimes we become so tired and weary that we give up all our hopes. But the Lord wants us to wait upon him and he will renew our strength just like an eagle. We will fly again in our life just as an eagle flies high in the sky.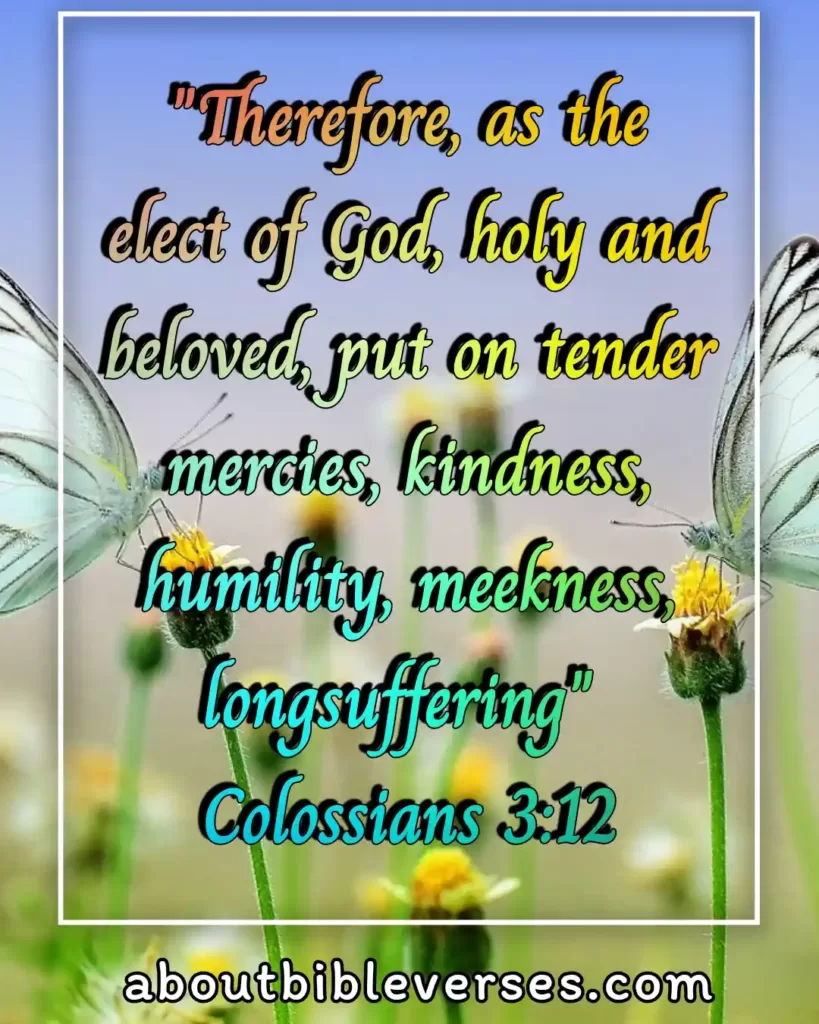 Colossians 3:12(KJV)"Put on therefore, as the elect of God, holy and beloved, bowels of mercies, kindness, humbleness of mind, meekness, longsuffering"
Explanation:- Christians are called to be holy and separated from the world to declare themselves as the children of God. They must be humble and meek before everyone. People of other faith will glorify God by seeing their behaviors.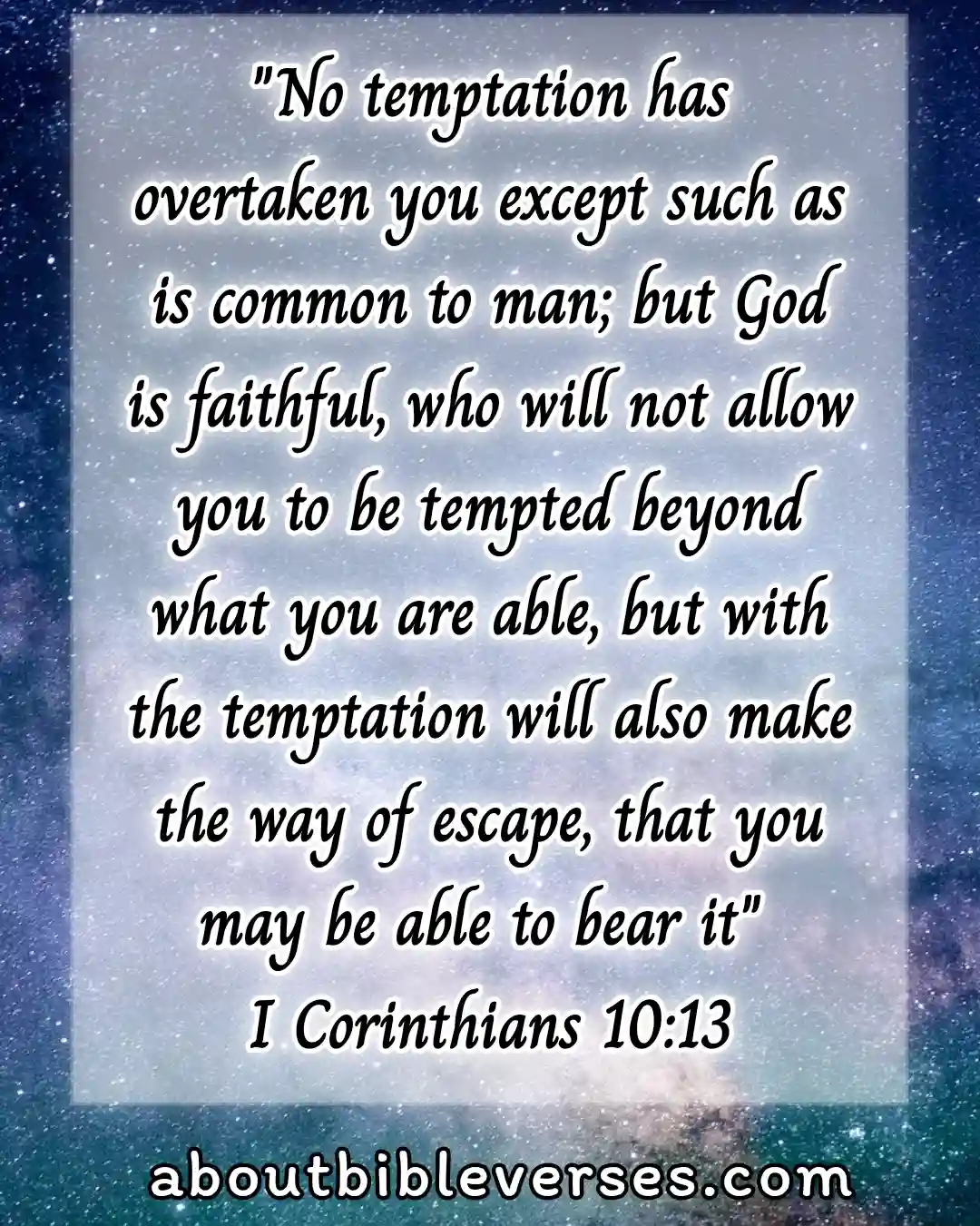 1 Corinthians 10:13(KJV)"There hath no temptation taken you but such as is common to man: but God is faithful, who will not suffer you to be tempted above that ye are able; but will with the temptation also make a way to escape, that ye may be able to bear it"
Explanation:- God will not test us beyond our strength. He knows all our weaknesses and strength so he will tempt us according to our limitations. In times of problems, he will help us. We must be patient to receive his strength in our lives.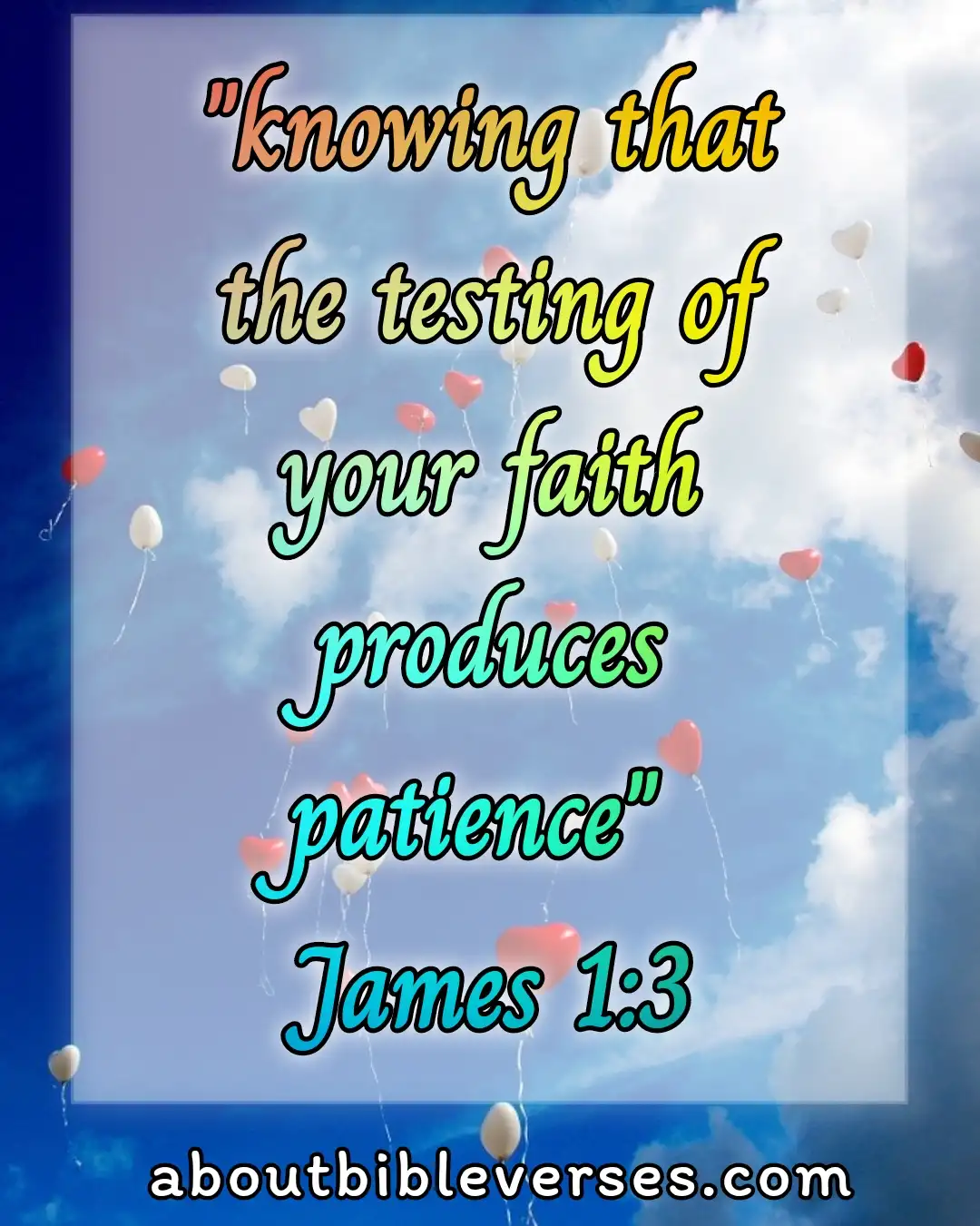 James 1:3(KJV)"Knowing this, that the trying of your faith worketh patience"
Explanation:- The more we will have faith in God the more patience will come in us. We will be able to overcome all types of problems when we meet them in our day-to-day life.
If we look at the old testament then we will find many of God's people had patients in their life and they were successful because of their hope that they put on God.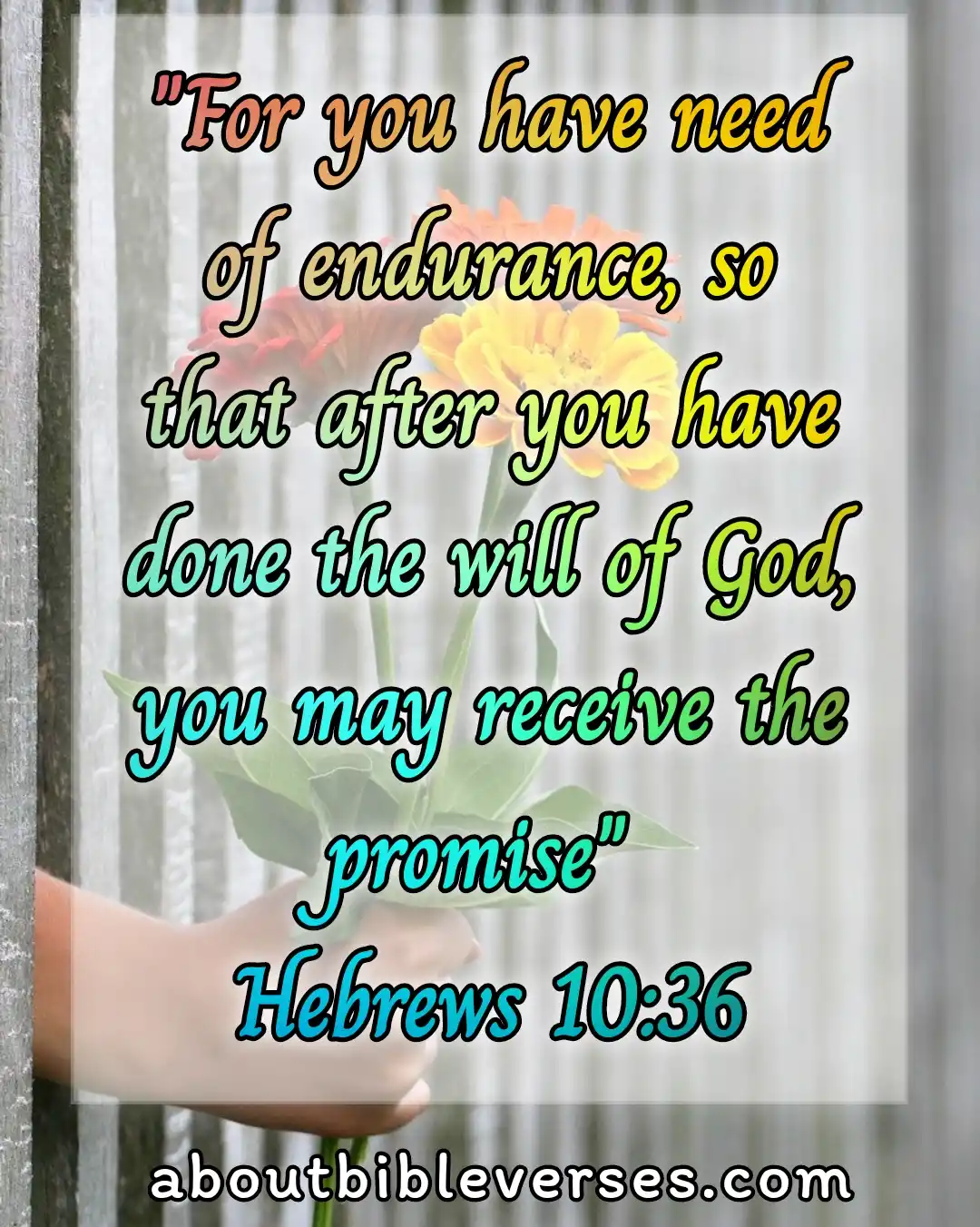 Hebrews 10:36(KJV)"For ye have need of patience, that, after ye have done the will of God, ye might receive the promise"
Explanation:- We have to eagerly wait to get God's blessings in our lives and until that we have to move forward to achieve them by our continuous faith and righteous works.
Our adversary devil is always working to pull us down from our Good works but we need to remember that we are running in a race to achieve the award which will be given to us at the final judgment.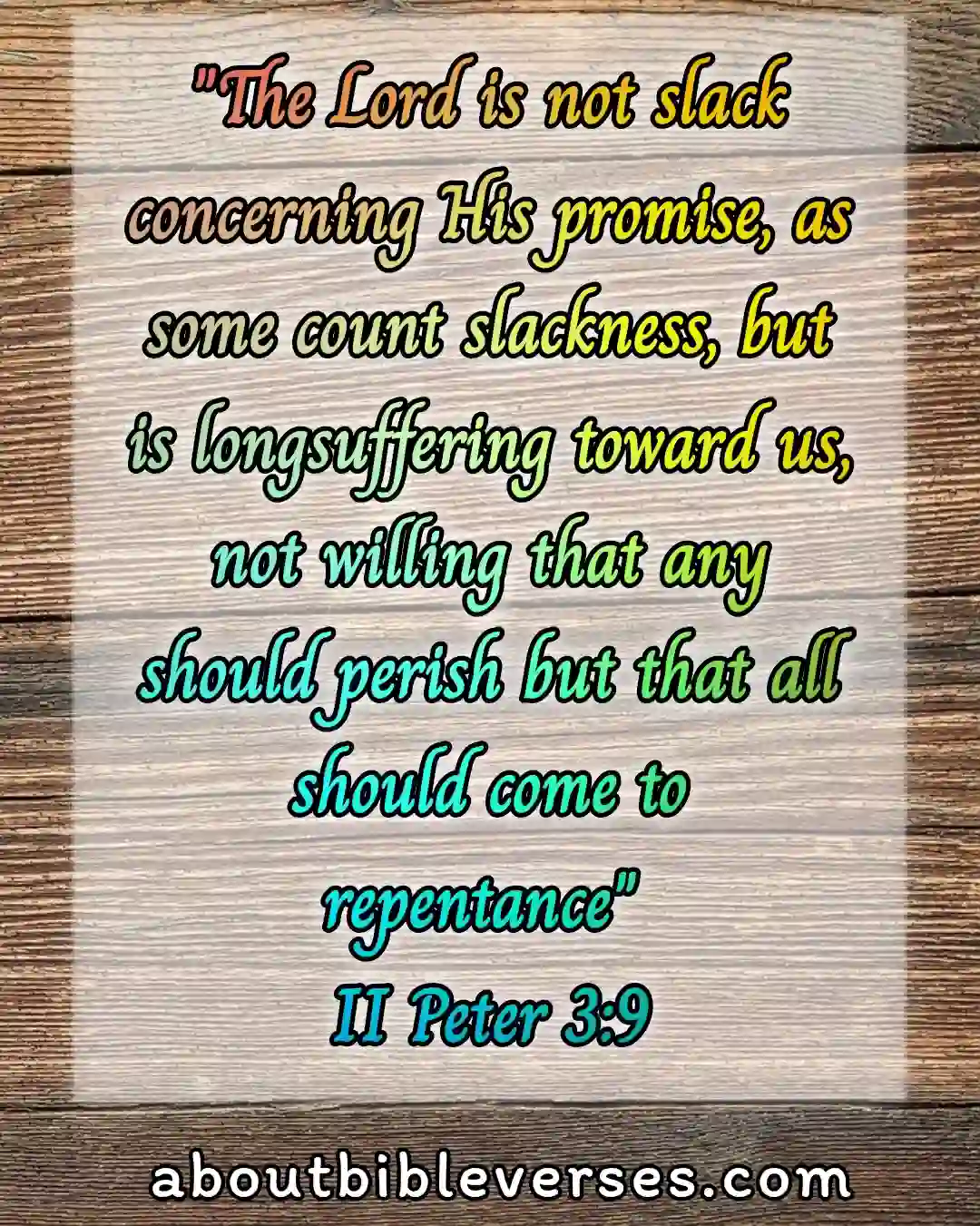 2 Peter 3:9(KJV)"The Lord is not slack concerning his promise, as some men count slackness; but is longsuffering to us-ward, not willing that any should perish, but that all should come to repentance"
Explanation:- We worship one true living God who has created this universe and he is faithful in his promises. Sometimes we might think that he is slow to keep his words but we should not judge him by our human perspective. He knows what is best for us and he will do it according to his wisdom.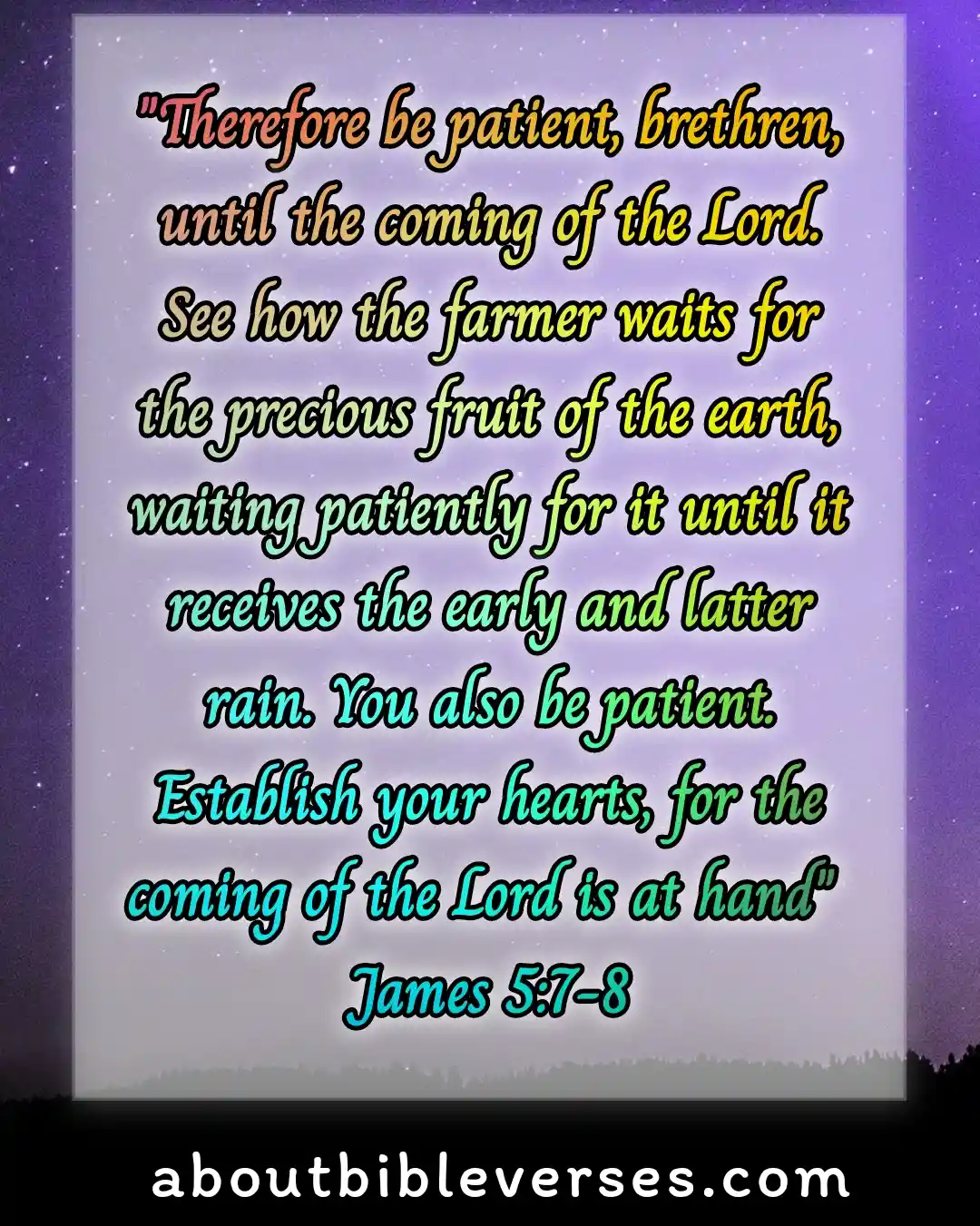 James 5:7-8(KJV)"Be patient therefore, brethren, unto the coming of the Lord. Behold, the husbandman waiteth for the precious fruit of the earth, and hath long patience for it, until he receive the early and latter rain. Be ye also patient; stablish your hearts: for the coming of the Lord draweth nigh"
Explanation:- The book of James suggested its reader be patient for the second coming of Lord Jesus. In his first coming Jesus made the way to receive salvation for every human being but in his second coming he will take his people and he will judge the world by his words.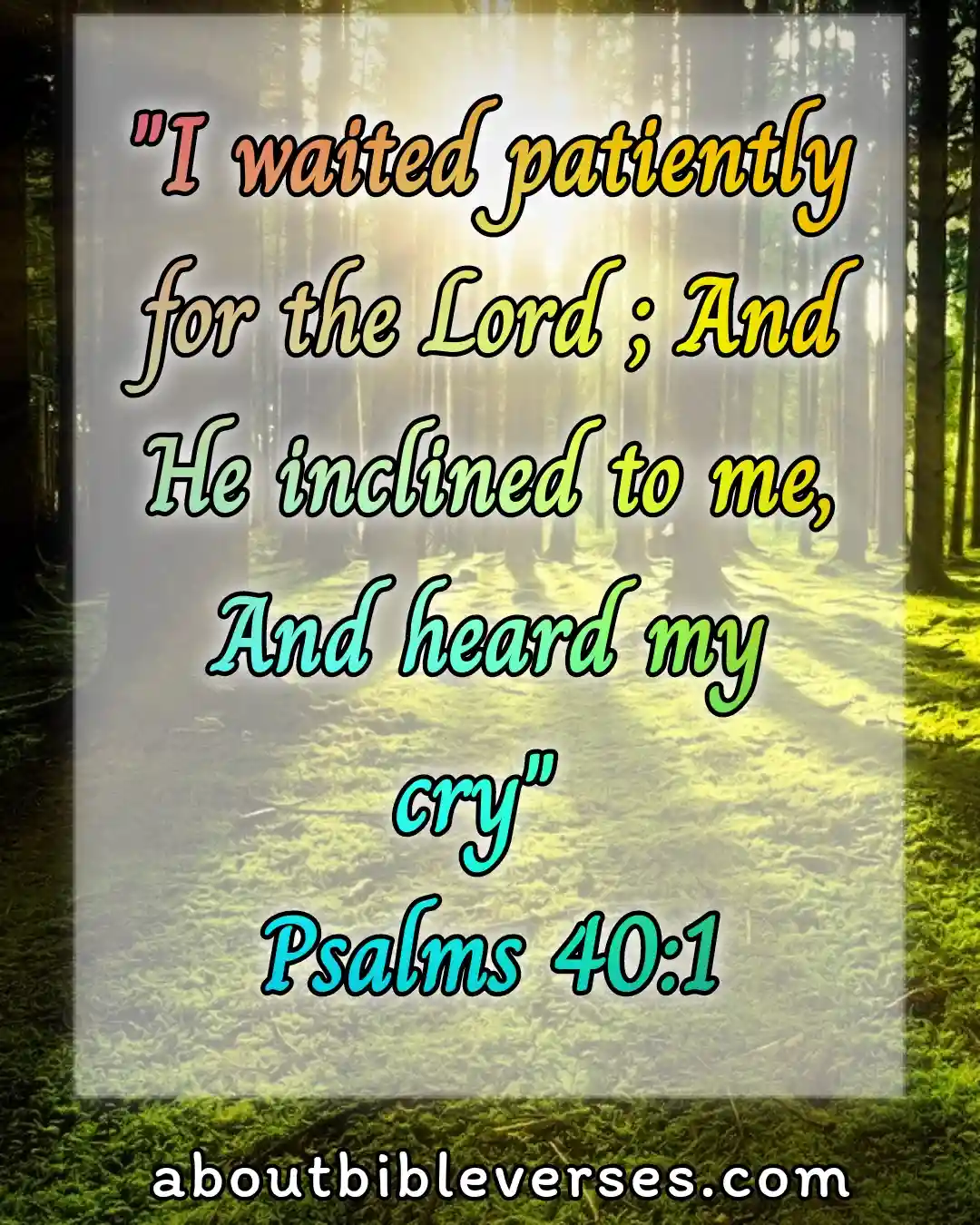 Psalm 40:1(KJV)"I waited patiently for the Lord; and he inclined unto me, and heard my cry"
Explanation:- If we ask anything from the Lord with our humble heart with faith then we will receive that as he listens are our prayers.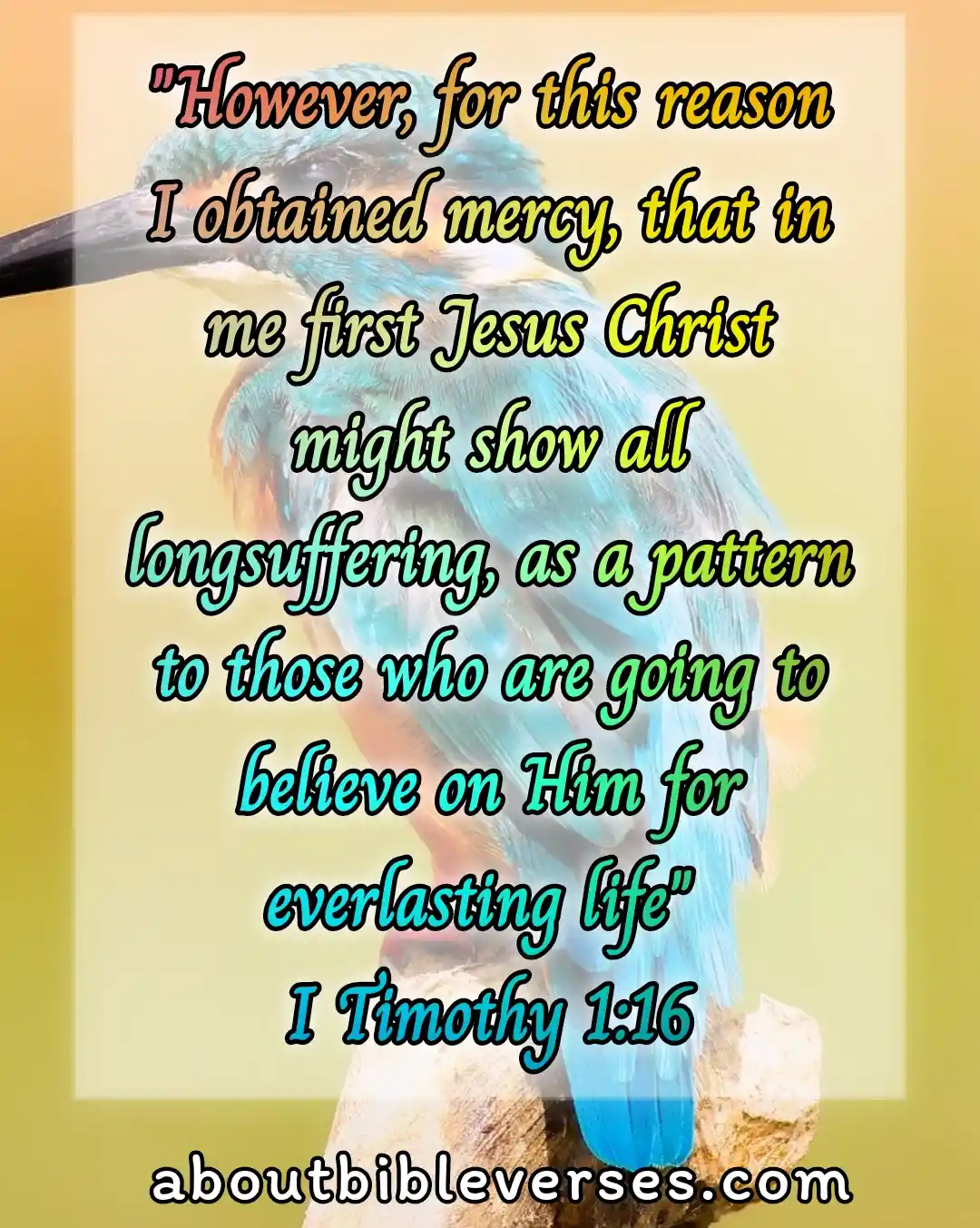 1 Timothy 1:16(KJV)"Howbeit for this cause I obtained mercy, that in me first Jesus Christ might shew forth all longsuffering, for a pattern to them which should hereafter believe on him to life everlasting"
Explanation:- Paul taught Timothy that for the sake of Christ he suffered a lot and he gave up all the worldly facilities. He also encouraged him to be patient on the promises of God to inherit the everlasting life which is designed for us.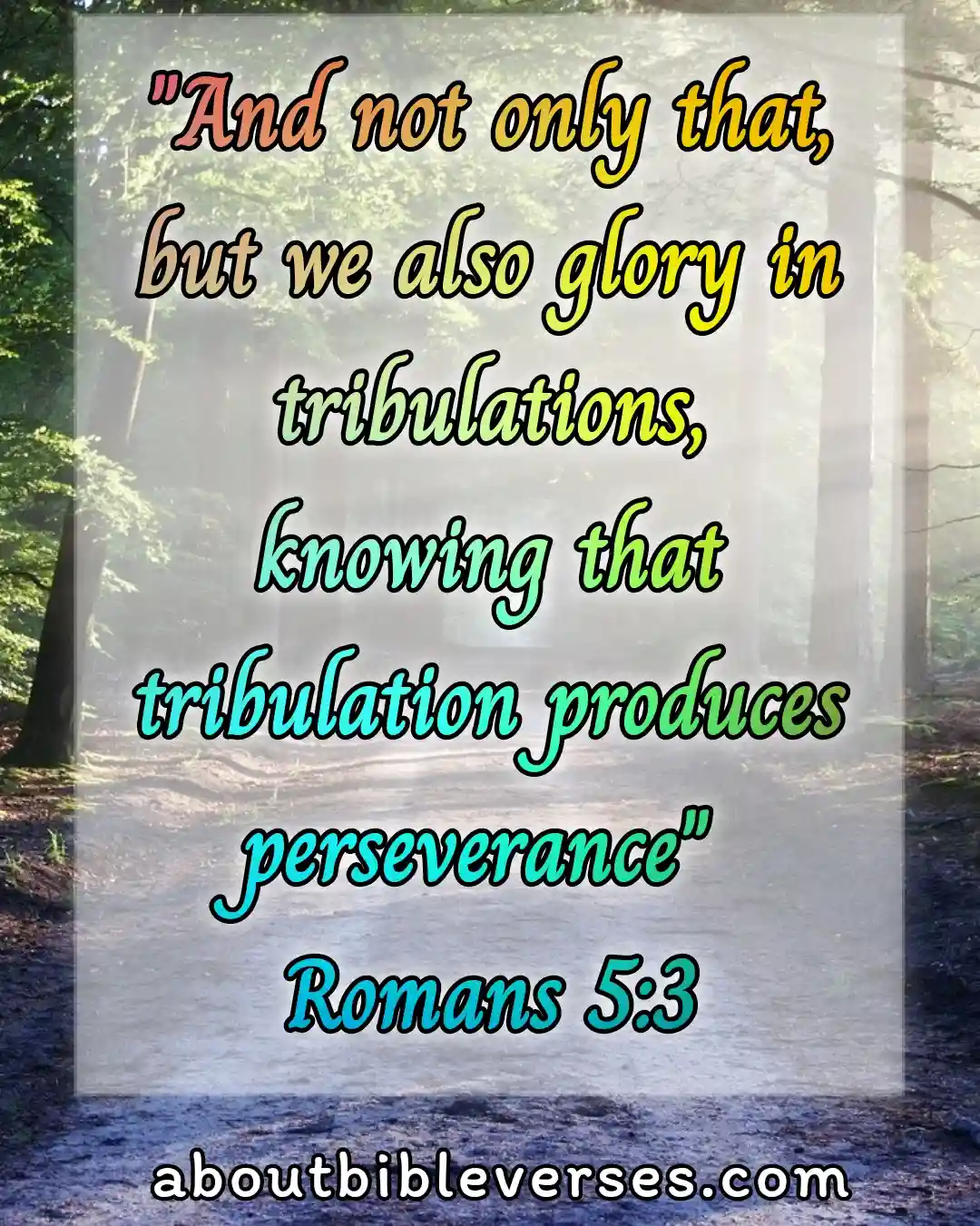 Romans 5:3(KJV)"And not only so, but we glory in tribulations also: knowing that tribulation worketh patience"
Explanation:- In the times of tribulation and trials we should not fear but we must have hope in Jesus Christ with patients that we will see him at the time of his final judgment. We must rejoice in the hope and we will be encouraged to suffer the tribulations.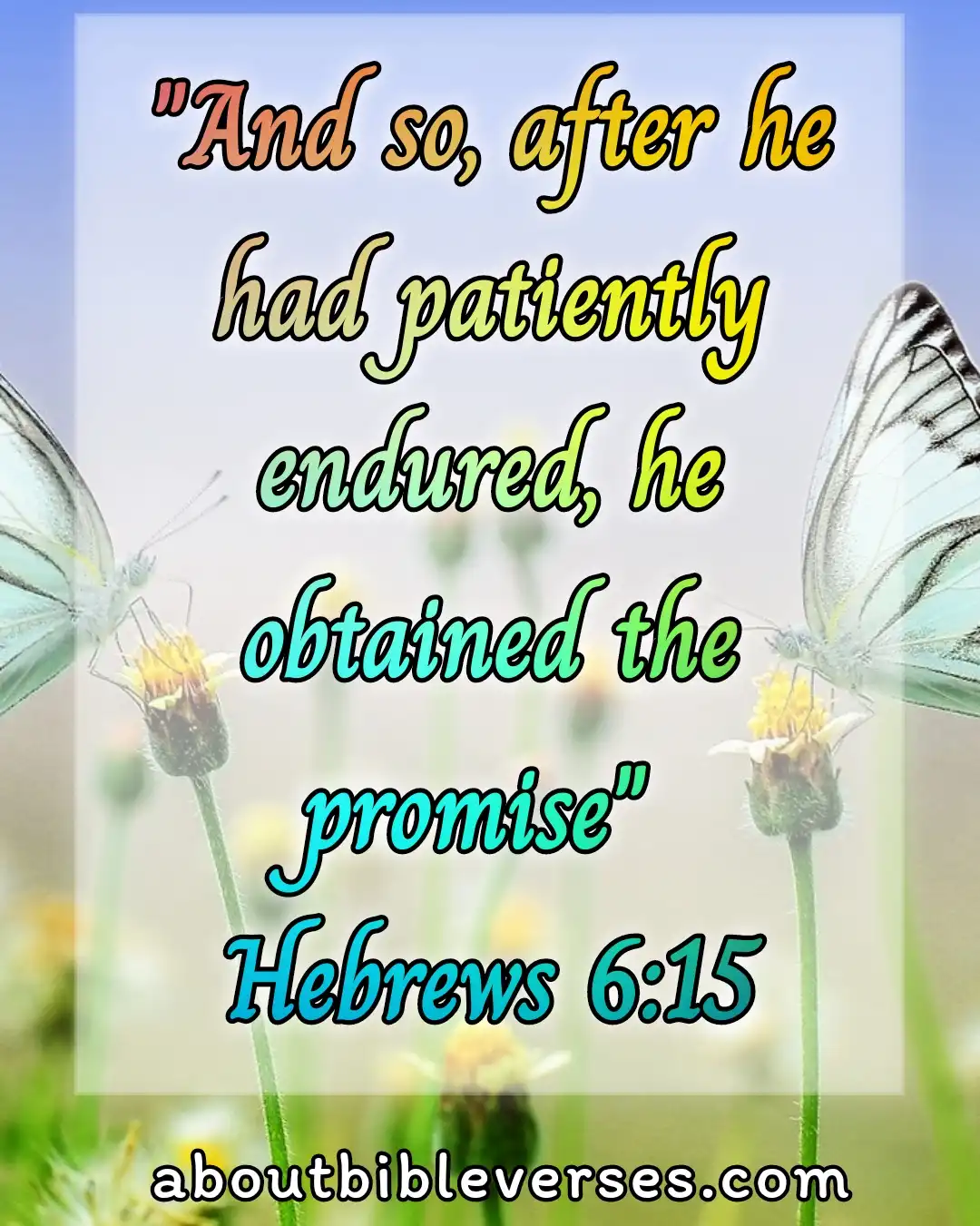 Hebrews 6:15(KJV)"And so, after he had patiently endured, he obtained the promise"
Explanation:- The one who can endure the hardships patiently will be rewarded with the promises of God. Many e will not endure the hardships and they will give up easily but those who will be ye faithful and keep the word of God in their hearts will receive the everlasting life.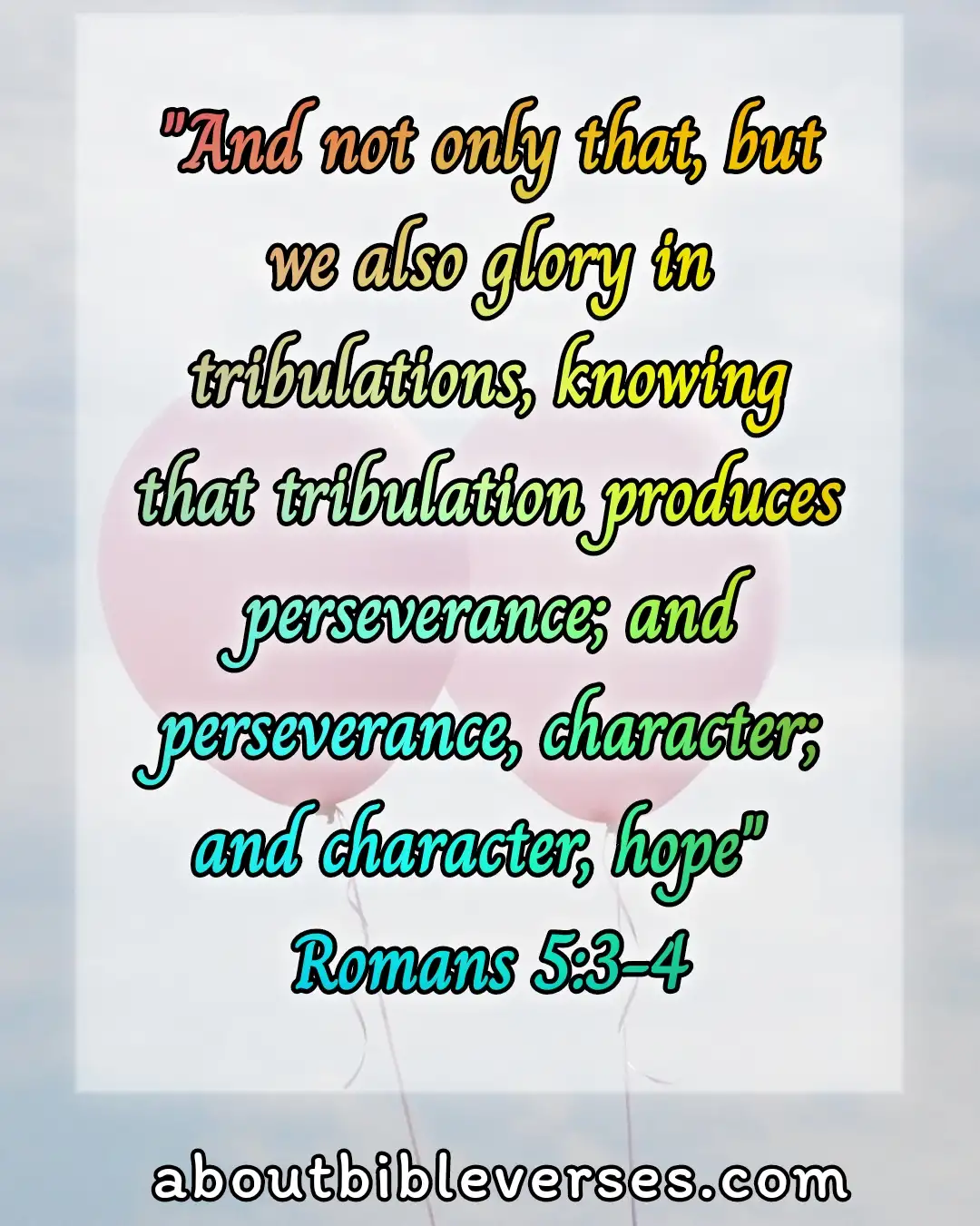 Romans 5:3-4(KJV)"And not only so, but we glory in tribulations also: knowing that tribulation worketh patience; And patience, experience; and experience, hope"
Explanation:- When we face problems in our life we become weak spiritually but we should not give up the hope that we have in Jesus. In times of tribulation, we must struggle with the power of God and we will be able to overcome it and it will give us a wonderful lesson by which we will be able to know how Great is Our God and his way of deliverance.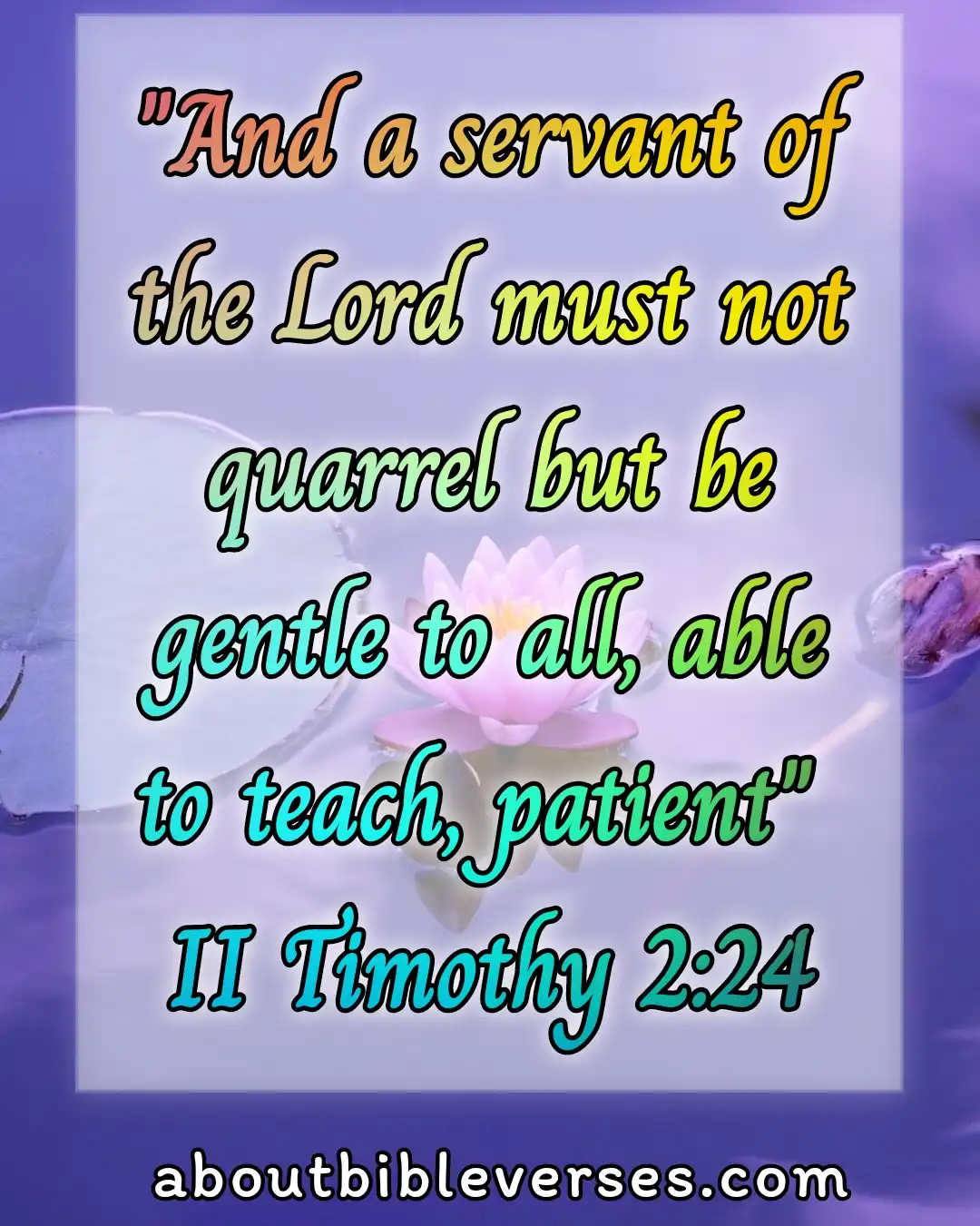 2 Timothy 2:24(KJV)"And the servant of the Lord must not strive; but be gentle unto all men, apt to teach, patient"
Explanation:- The children of God must learn to endure times of hardships so that they can overcome any types of unexpected incidents in their lives. They should not escape from the situations but they must struggle with that situation with faith and patience.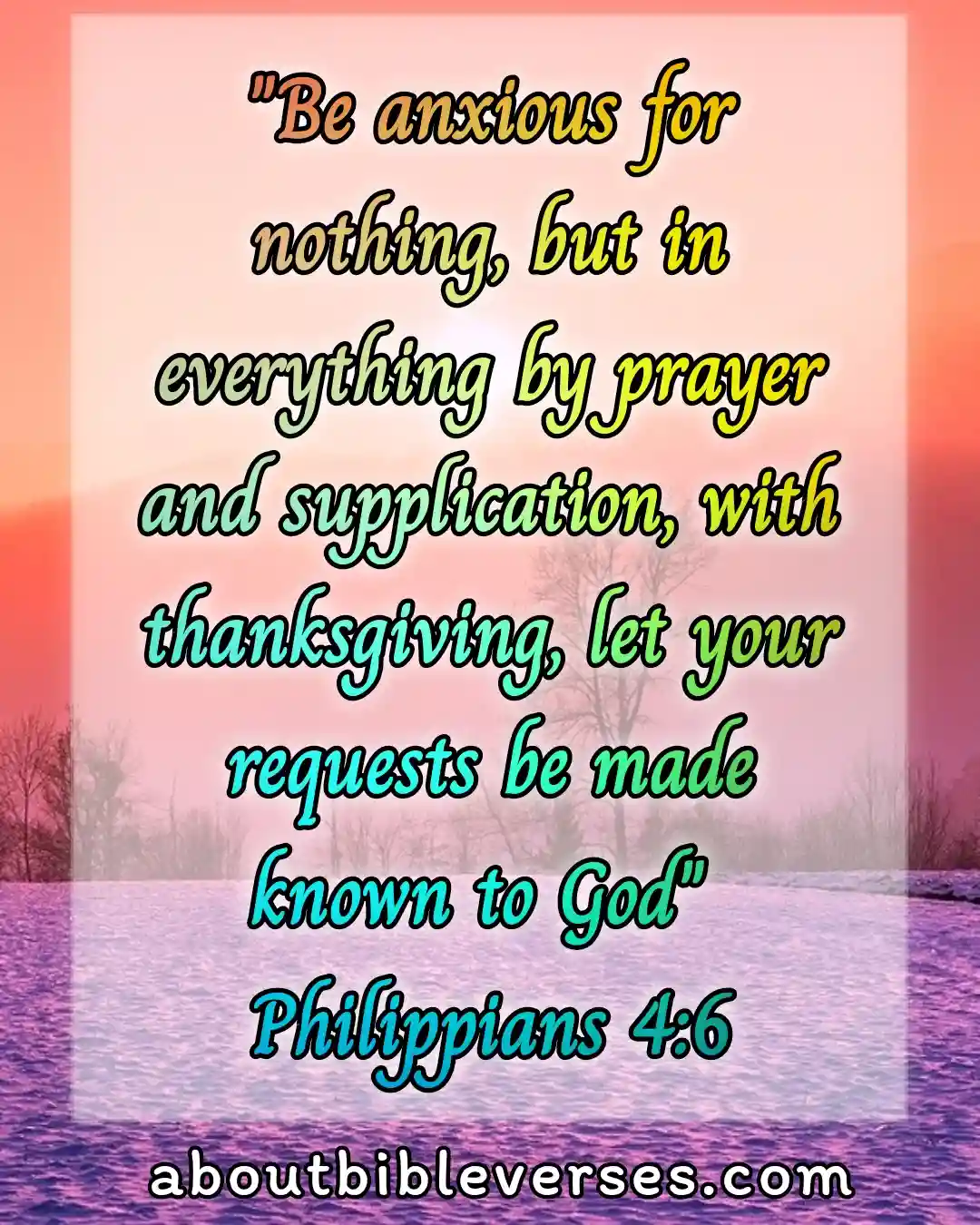 Philippians 4:6(KJV)"Be careful for nothing; but in every thing by prayer and supplication with thanksgiving let your requests be made known unto God"
Explanation:- The word of God encourages us to care for nothing, instead we have to be patient in our prayers so that we will receive his guidance in our life.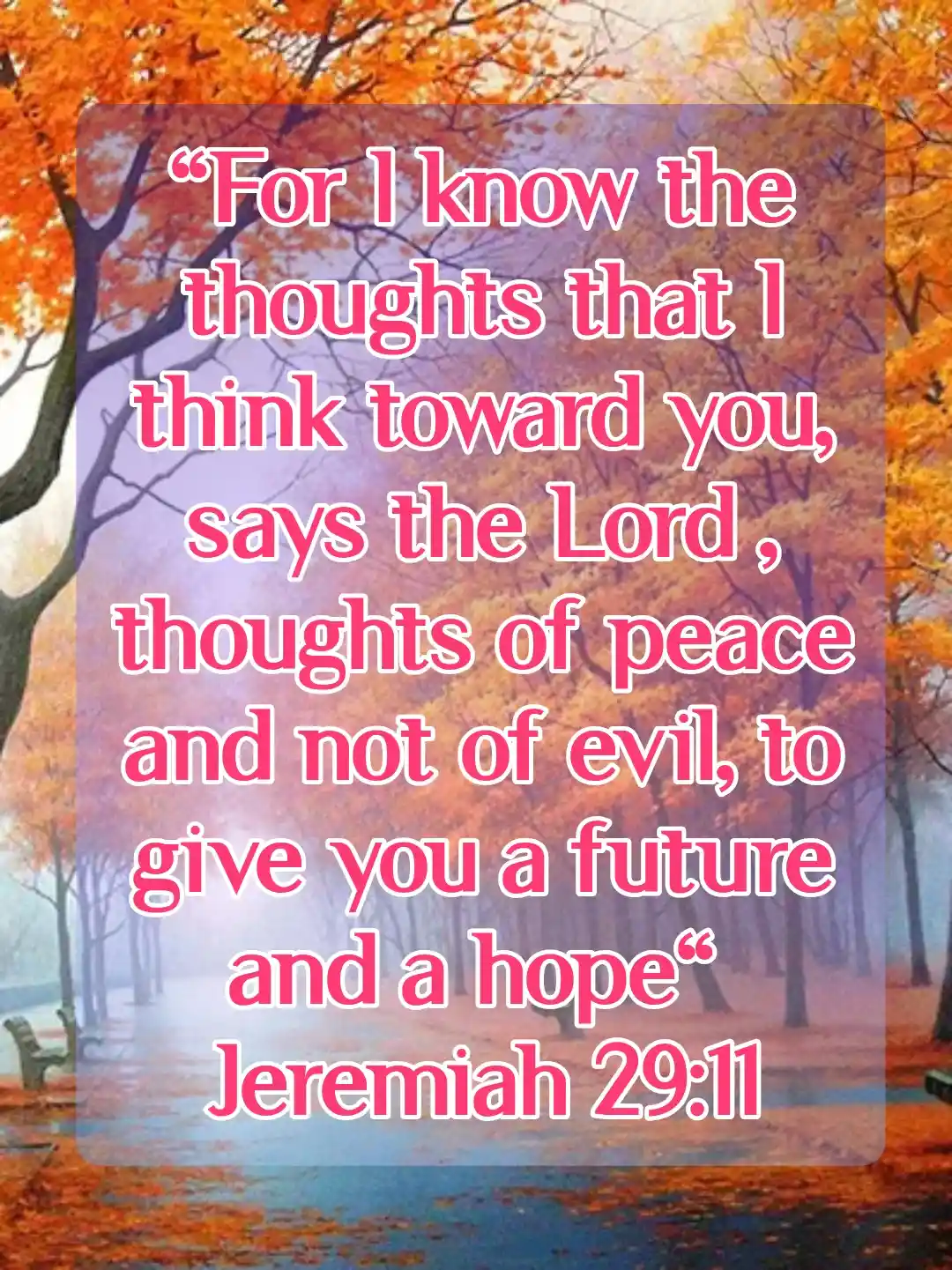 Jeremiah 29:11(KJV)"For I know the thoughts that I think toward you, saith the Lord, thoughts of peace, and not of evil, to give you an expected end"
Explanation:- The loss is good and his plans are best for us. When we were in our mother's womb at that time he made the plans of our life so we must depend on him with faith and patience then we will receive his blessings in our life.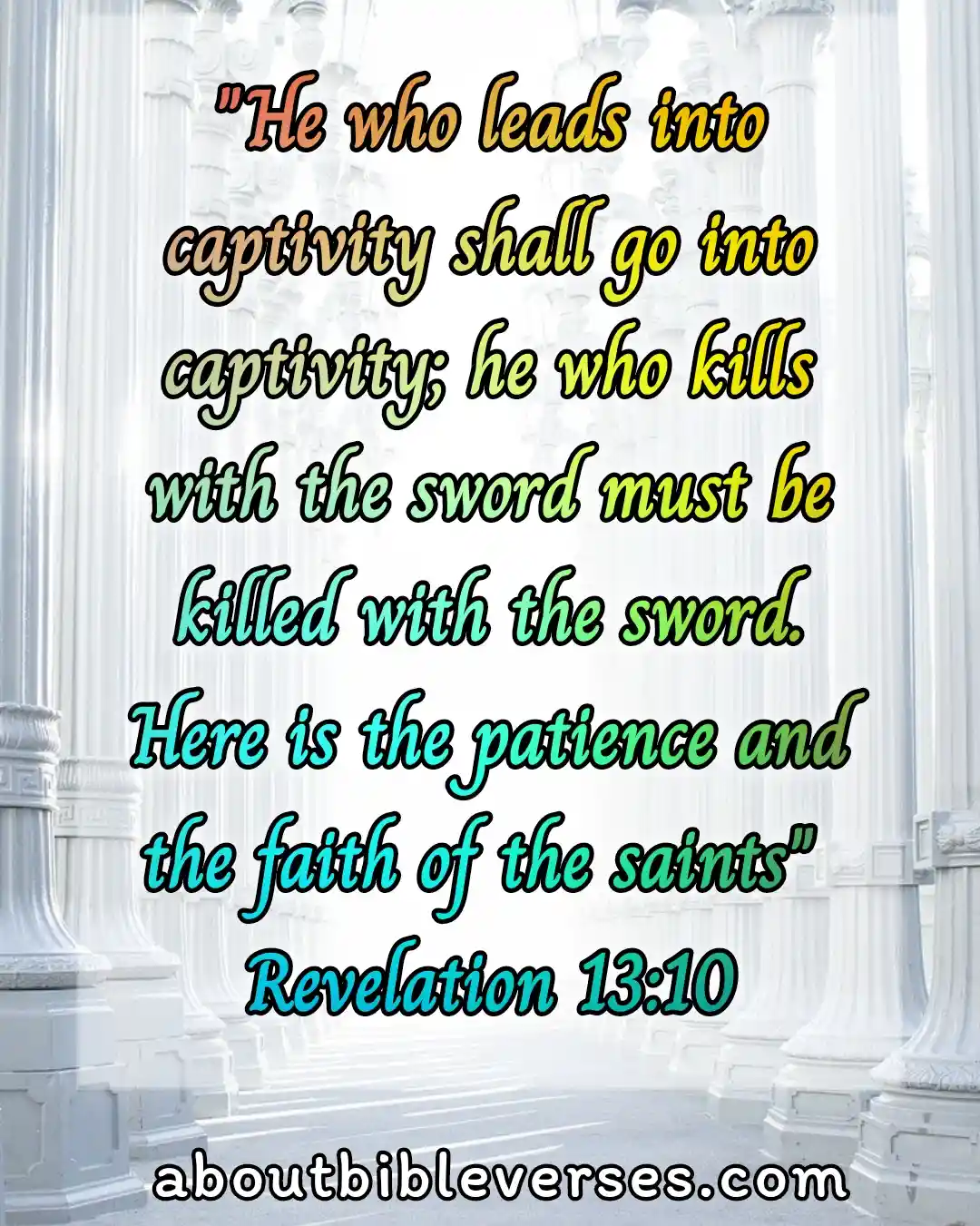 Revelation 13:10(KJV)"He that leadeth into captivity shall go into captivity: he that killeth with the sword must be killed with the sword. Here is the patience and the faith of the saints"
Explanation:- Christians must have faith and patients in their lives. These two qualities are very important for every Christian to have an intimate relationship with Lord Jesus Christ.