God is love. We are his children. He is our loving Father. He has given us all the good things for us. There was a time when we were completely separated from his presence. His love made him humble so much that he came on this earth and took the form of a man and died on the cross for our sake.
Now we have the privilege to walk in his presence. We are no longer his enemy. He has made us his children by sacrificing his own life on cross. He has made every creature and natural thing for us.
He extends his help hands when we fall in temptation and trouble. His mighty hand delivers us from all our problems. He is a faithful God who keeps his promises. He is good all the time.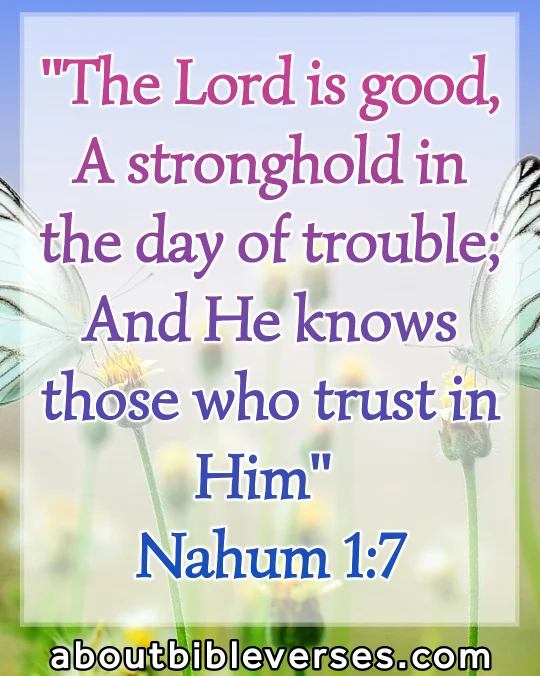 Nahum 1:7(KJV)"The Lord is good, a stronghold in the day of trouble; and he knoweth them that trust in him"
Explanation:- We should put our faith in Jesus to receive the blessings from above. People who trust and obey Jesus will never be failed in their life. But they will be prosperous in every way in their lives. God is our stronghold while we feel ourselves in trouble.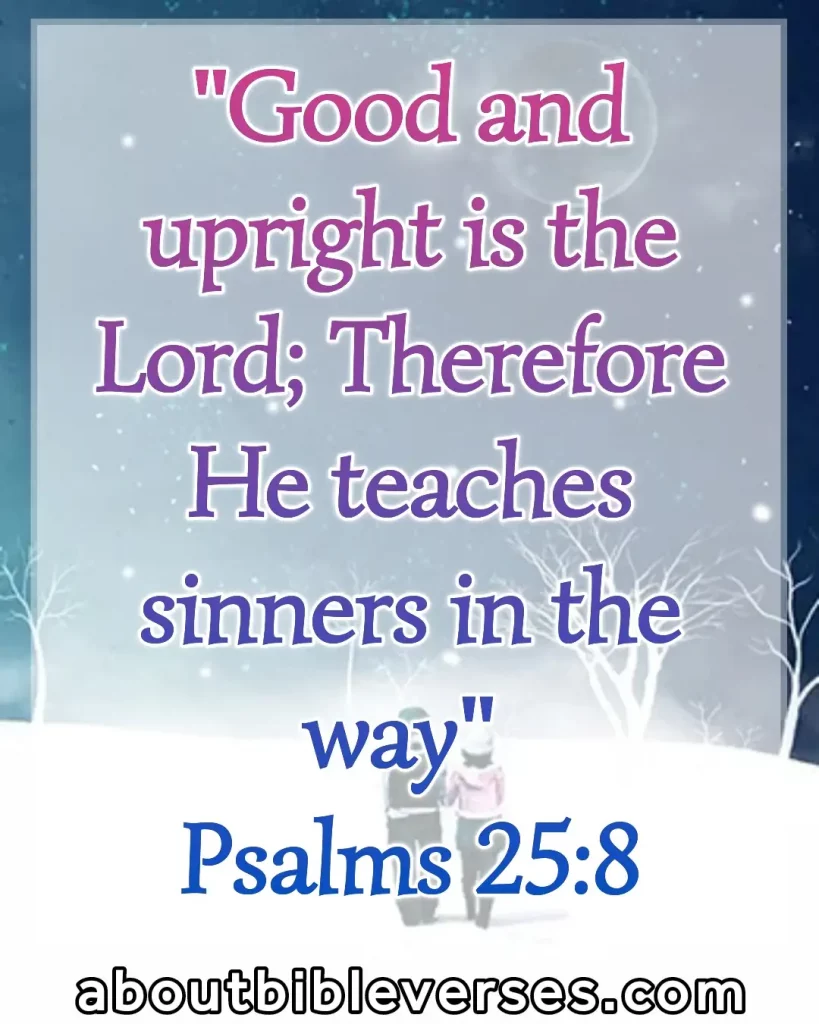 Psalm 25:8(KJV)"Good and upright is the Lord: therefore will he teach sinners in the way"
Explanation:- The Bible says that God is good all the time and we can change our direction from sinful activities to God's righteousness. A sinner can understand himself while he comes into the contacts of the good God.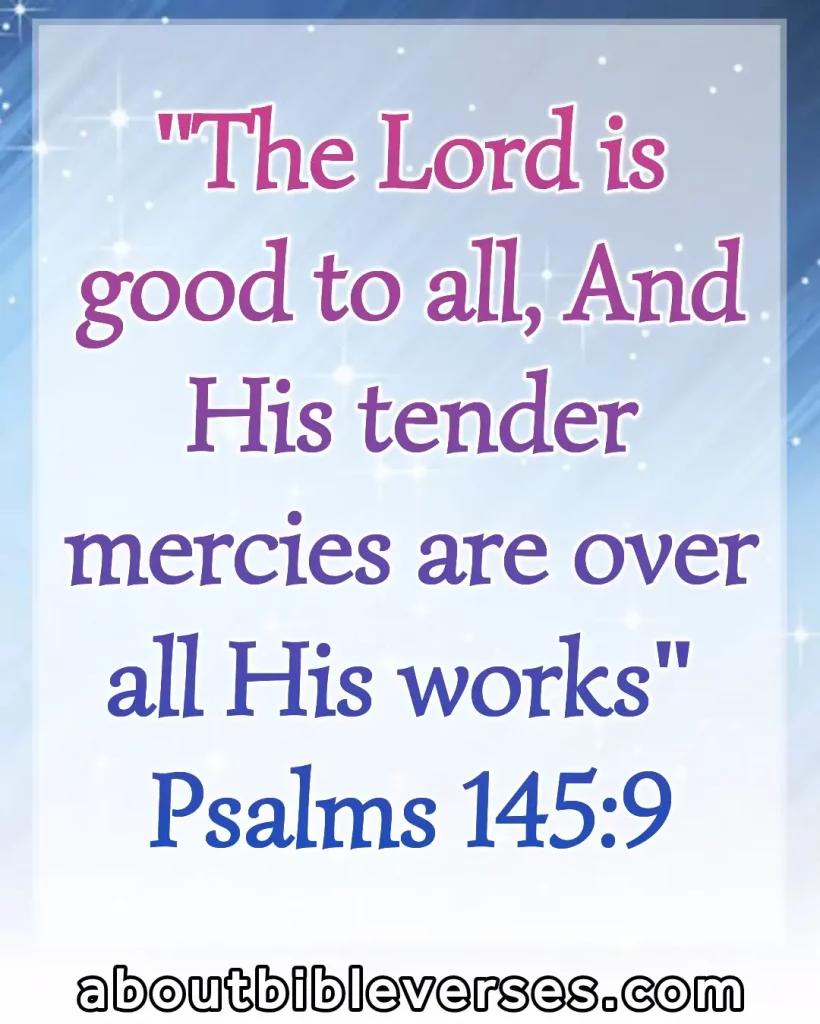 Psalm 145:9(KJV)"The Lord is good to all: and his tender mercies are over all his works"
Explanation:- God loves us all and he cares for our better future. He wants us to bless and lead us according to his own will. He is merciful and forgives our sins while we commit a sin. Our sins will be forgiven when we come before him with true repentance.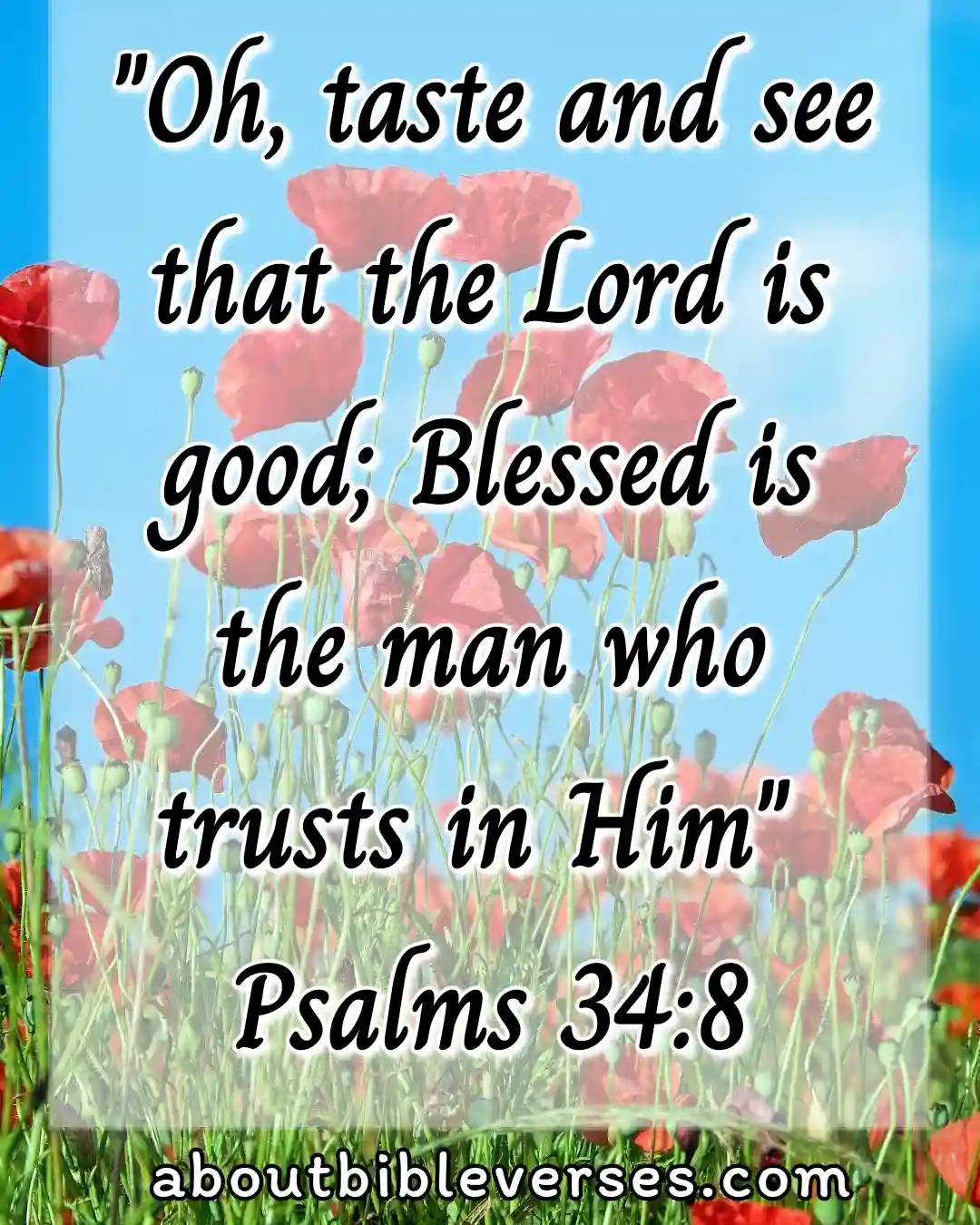 Psalm 34:8(KJV)"O taste and see that the Lord is good: blessed is the man that trusteth in him"
Explanation:- The scripture challenges its reader to taste the Lord to verify the quality of God. A man would be blessed when he trusts the Lord and acts as directed to do.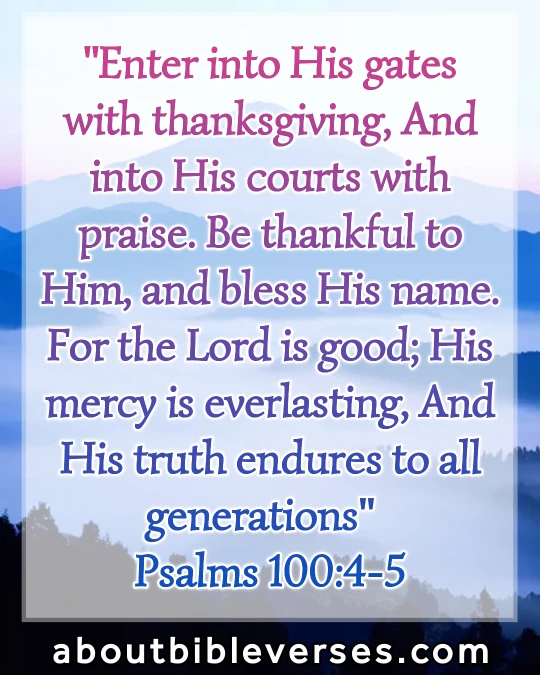 Psalm 100:4-5(KJV)"Enter into his gates with thanksgiving, and into his courts with praise: be thankful unto him, and bless his name. For the Lord is good; his mercy is everlasting; his truth endureth to all generations"
Explanation:- It is our duty to praise and thank the Lord for the blessing that he has shown upon us. We are his children and we are to thank him every moment for his goodness. His mercies are everlasting and he alone gives us eternal life.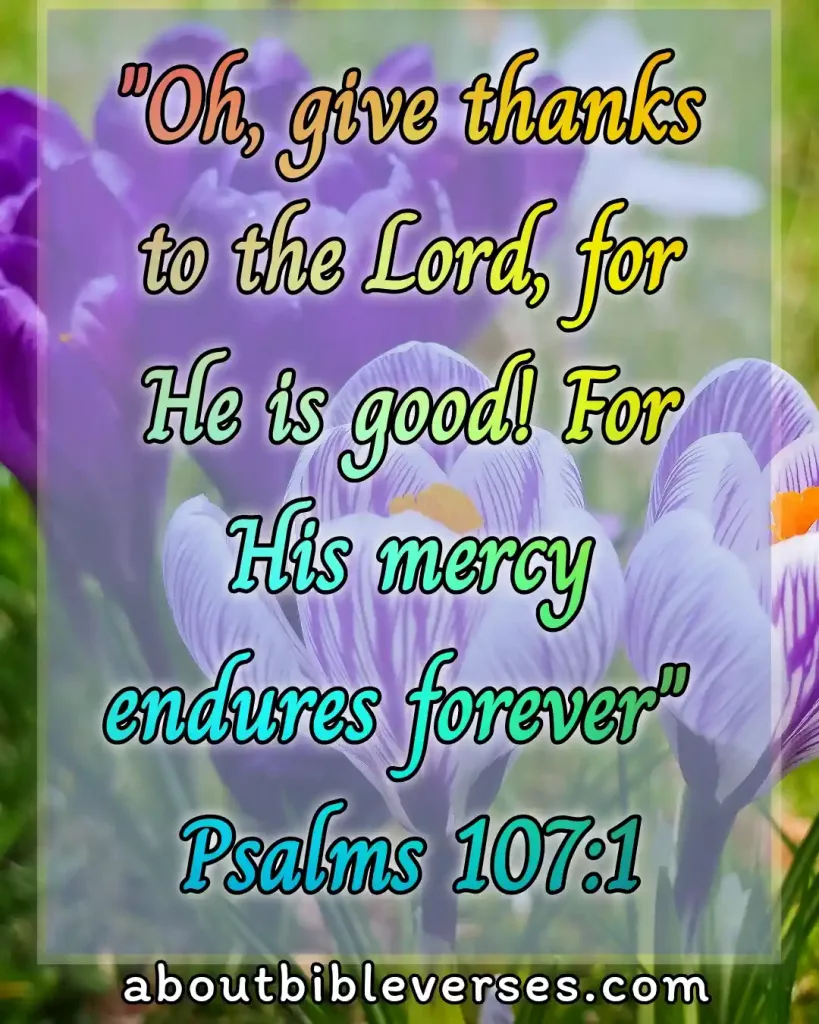 Psalm 107:1(KJV)"O give thanks unto the Lord, for he is good: for his mercy endureth forever"
Explanation:- Before asking anything of God in our prayer we must thank Him because he is so good to us. Even when we were sinners he gave his life on the cross. Thus he connected the fallen mankind with God. We are to glorify him by praising his name.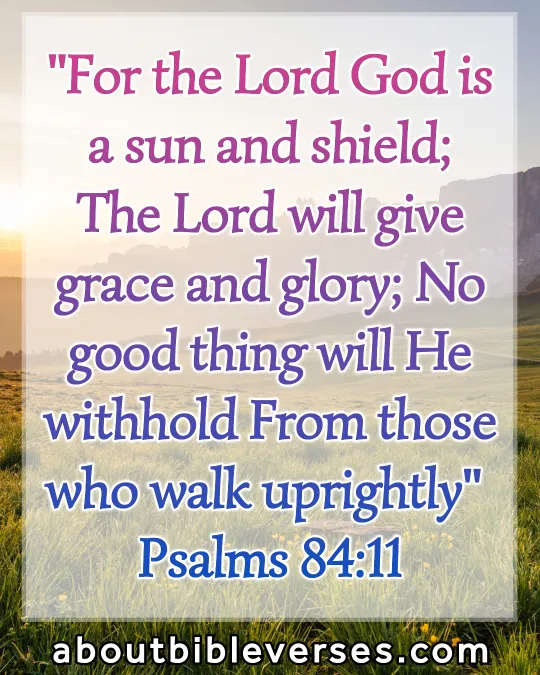 Psalm 84:11(KJV)"For the Lord God is a sun and shield: the Lord will give grace and glory: no good thing will he withhold from them that walk uprightly"
Explanation:- The Lord is our protector and shield. We are to take shelter in him when we face trouble in our lives. God is good to his faithful children who walk in his ways. He is our loving father and we must submit ourselves in his hands.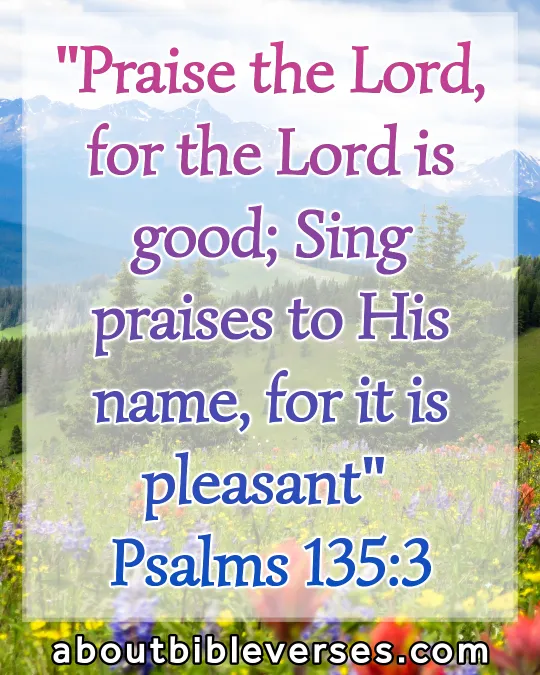 Psalm 135:3(KJV)"Praise the Lord; for the Lord is good: sing praises unto his name; for it is pleasant"
Explanation:- God is good and he is so gracious to us. We are his sheep and he is our true shepherd. As long as we obey his instructions we will not see any danger. We must stick to him to prosper in life.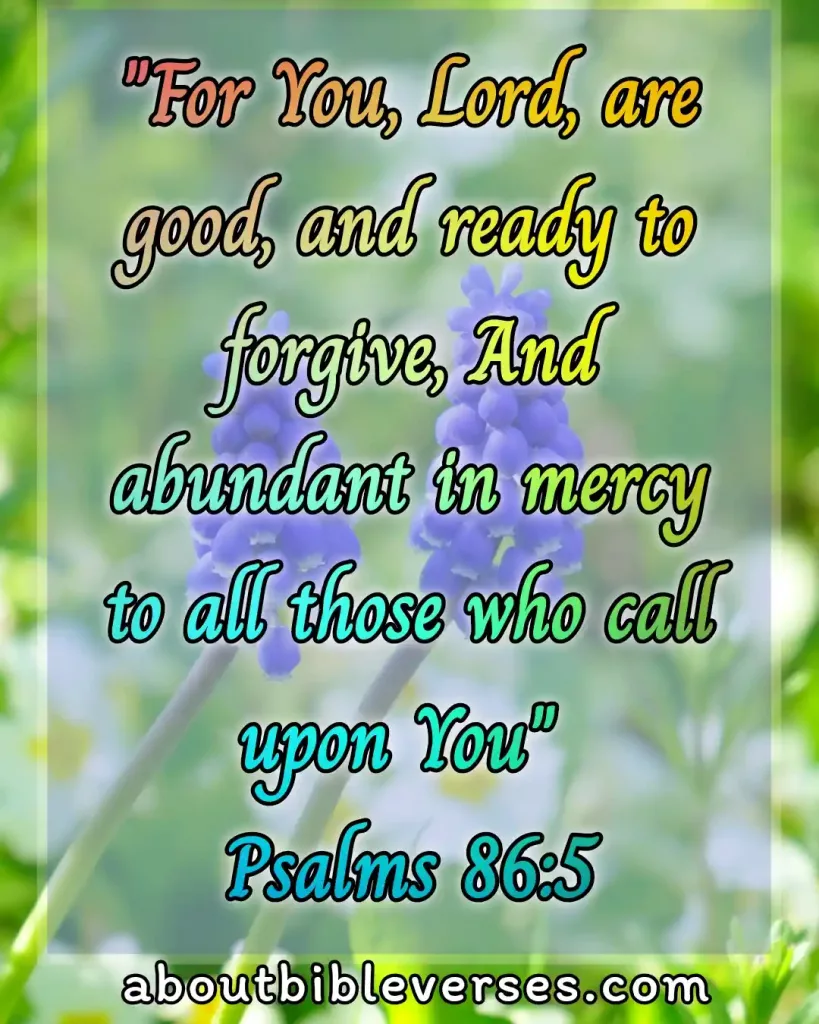 Psalm 86:5(KJV)"For thou, Lord, art good, and ready to forgive; and plenteous in mercy unto all them that call upon thee"
Explanation:- As we were born in sin, we are all sinners. We have no other way to escape from our sins. Jesus is the only way that can help us to get rid of our sins. We cannot protect ourselves from the power of sin until we surrender our lives to Jesus. He alone can forgive us from our sins.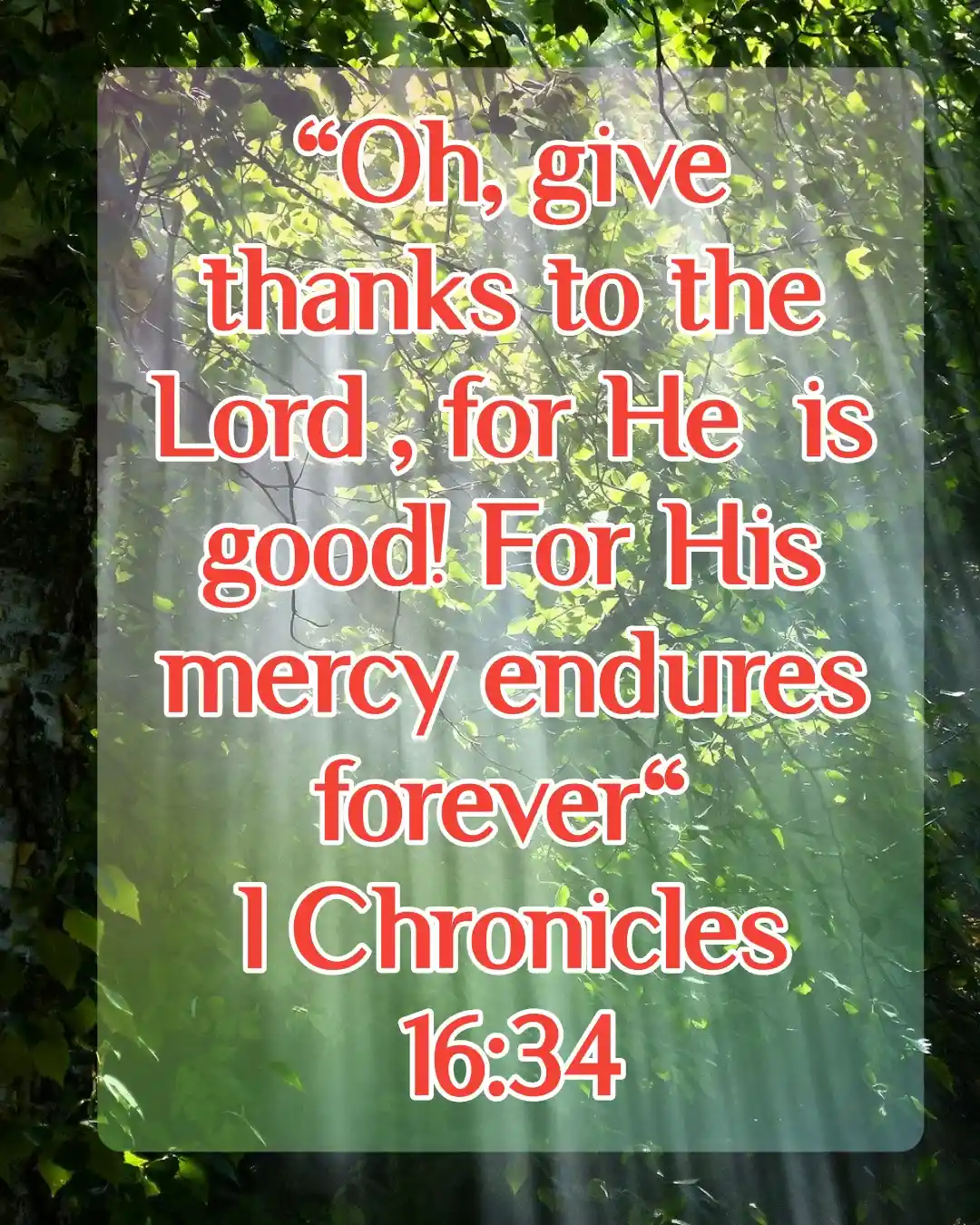 1 Chronicles 16:34(KJV)"O give thanks unto the Lord; for he is good; for his mercy endureth forever"
Explanation:- The Lord of the Bible is faithful and listens to the prayers of his children. He is good all the time. He has made a plan for each of us and we will be blessed only when we will live our lives in his plan.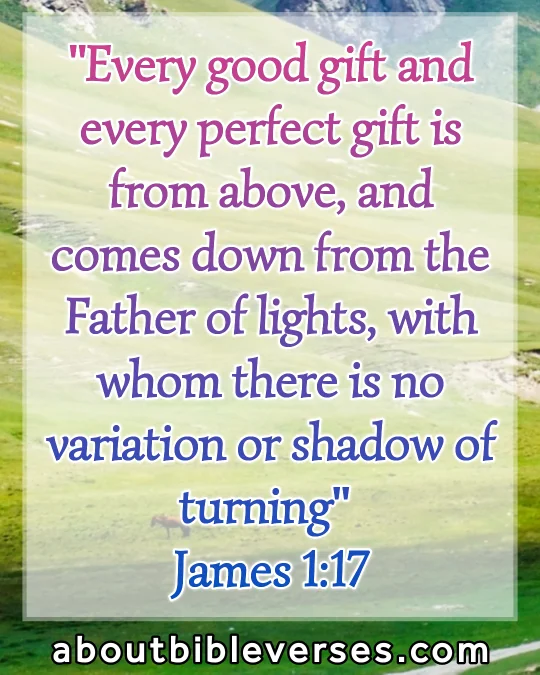 James 1:17(KJV)"Every good gift and every perfect gift is from above, and cometh down from the Father of lights, with whom is no variableness, neither shadow of turning"
Explanation:- God is the provider of all good gifts. He knows all our needs and he provides them at the right time. We need the patience to get the blessings from the Lord. he knows the perfect time so we can rely on him.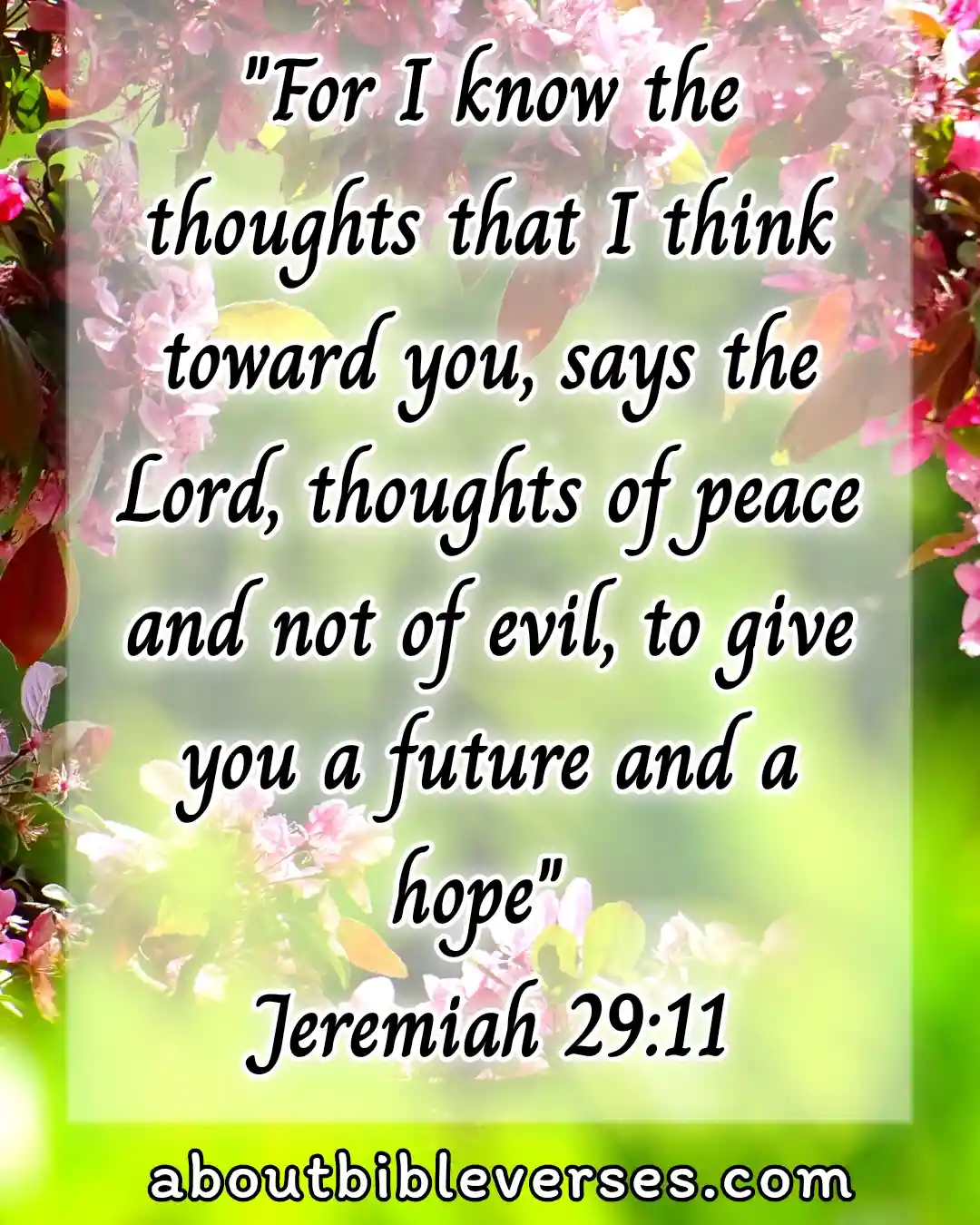 Jeremiah 29:11(KJV)"For I know the thoughts that I think toward you, saith the Lord, thoughts of peace, and not of evil, to give you an expected end"
Explanation:- God knows all our ways. When we submit our ways before God, he lifts us up. He leads us into the way where we can find all the best things from the hands of God.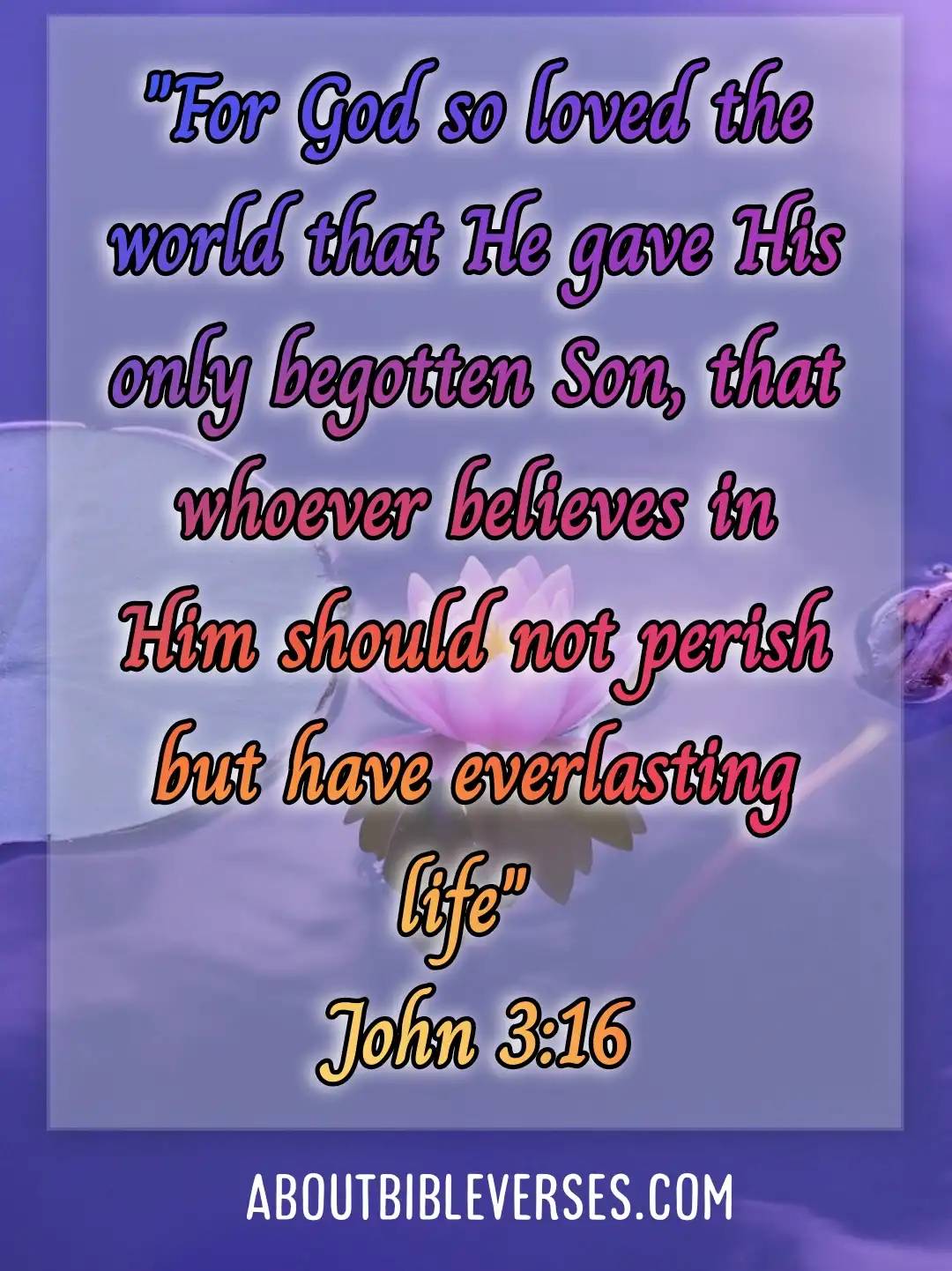 John 3:16(KJV)"For God so loved the world, that he gave his only begotten Son, that whosoever believeth in him should not perish, but have everlasting life"
Explanation:- God loves us all and he made everything beautiful for us. When mankind was separated from God, at that time God sent his son to deliver his people from the ultimate destruction.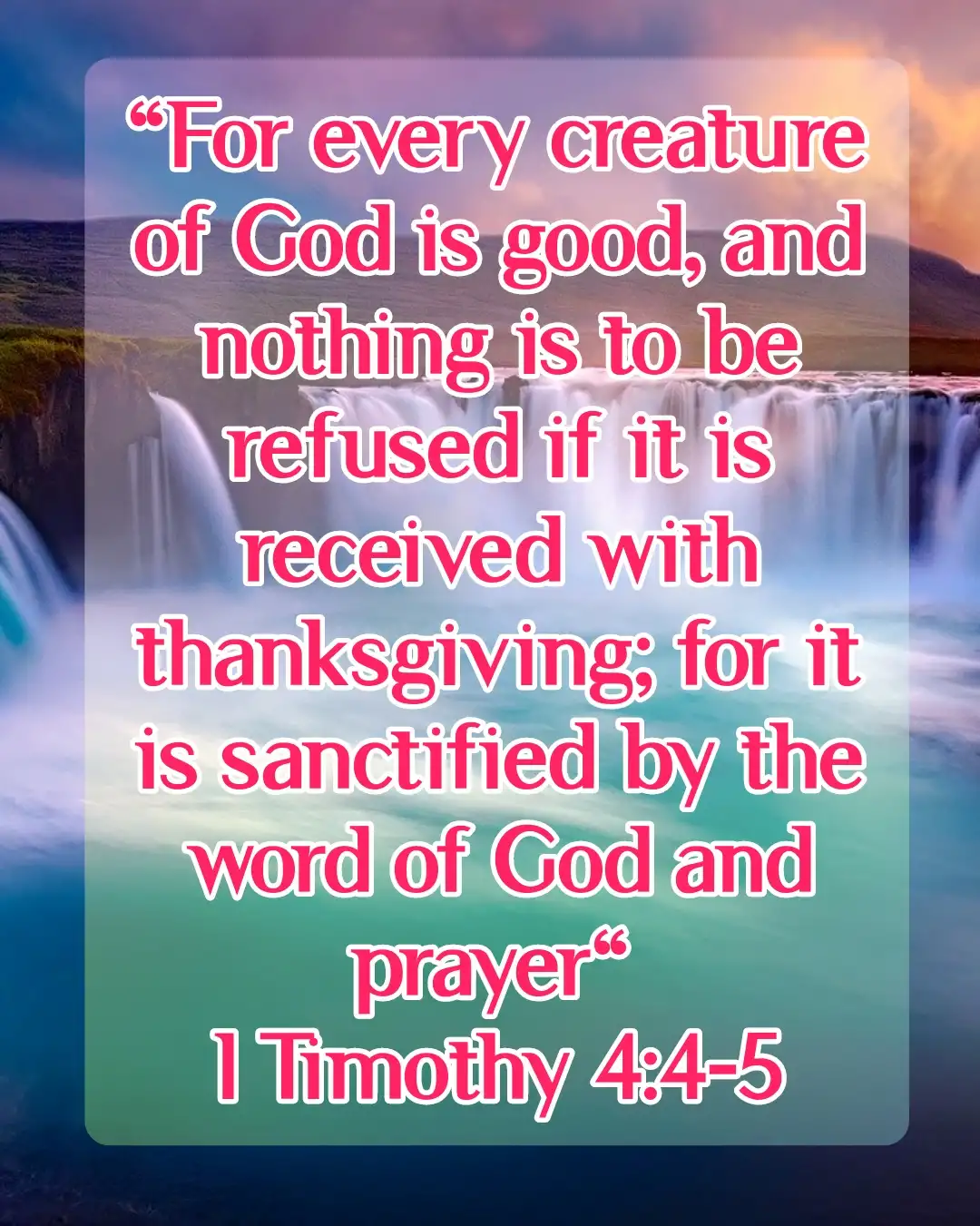 1 Timothy 4:4-5(KJV)"For every creature of God is good, and nothing to be refused, if it be received with thanksgiving: For it is sanctified by the word of God and prayer"
Explanation:- The things that God created are good. We cannot complain about them. We should honor him because he is so good to us. When we praise his name, his presence fills our land.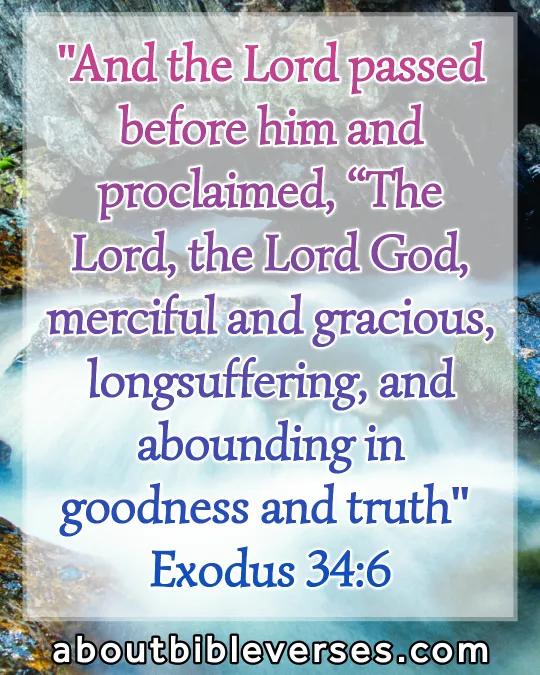 Exodus 34:6(KJV)"And the Lord passed by before him, and proclaimed, The Lord, The Lord God, merciful and gracious, longsuffering, and abundant in goodness and truth"
Explanation:- The Lord is gracious and merciful. He provides us with the best things when we are in need. We may not think about him but he always thinks of us. if we come before him then he will lift us up.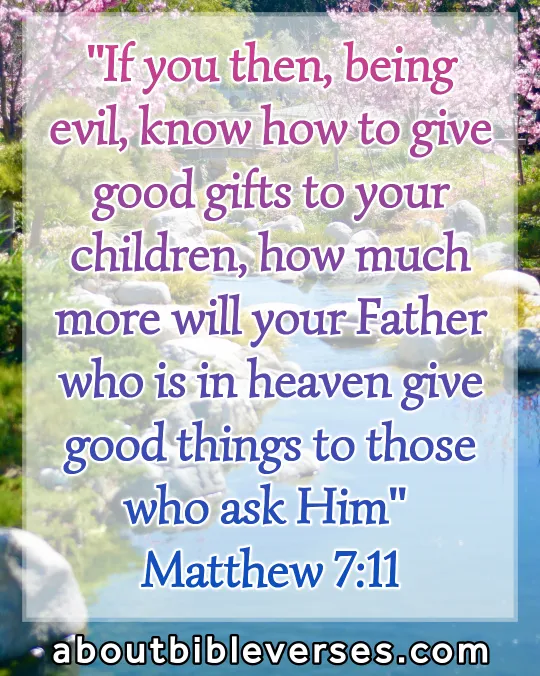 Matthew 7:11(KJV)"If ye then, being evil, know how to give good gifts unto your children, how much more shall your Father which is in heaven give good things to them that ask him?"
Explanation:- God is good all the time and he gives good gifts to his children. The evil parents give the best things to their children then how great is our God who gives us the perfect gifts.