In Christ Jesus, we all became a new creation and we are now bearing the image of Jesus Christ in our behaviours. All our previous sinful nature we gave up and received the new man who is created in the righteousness of God.
So we are to show our generosity to evryone as the Lord has shown his amazing grace for us. We no longer to hold others misbehaves. We must embrace people because we are to show the love of God through our generosity.
Being a child of God we are commissioned to preach the gospel by showing our gentleness and generosity among the world who are yet to receive Jesus as their personal savior.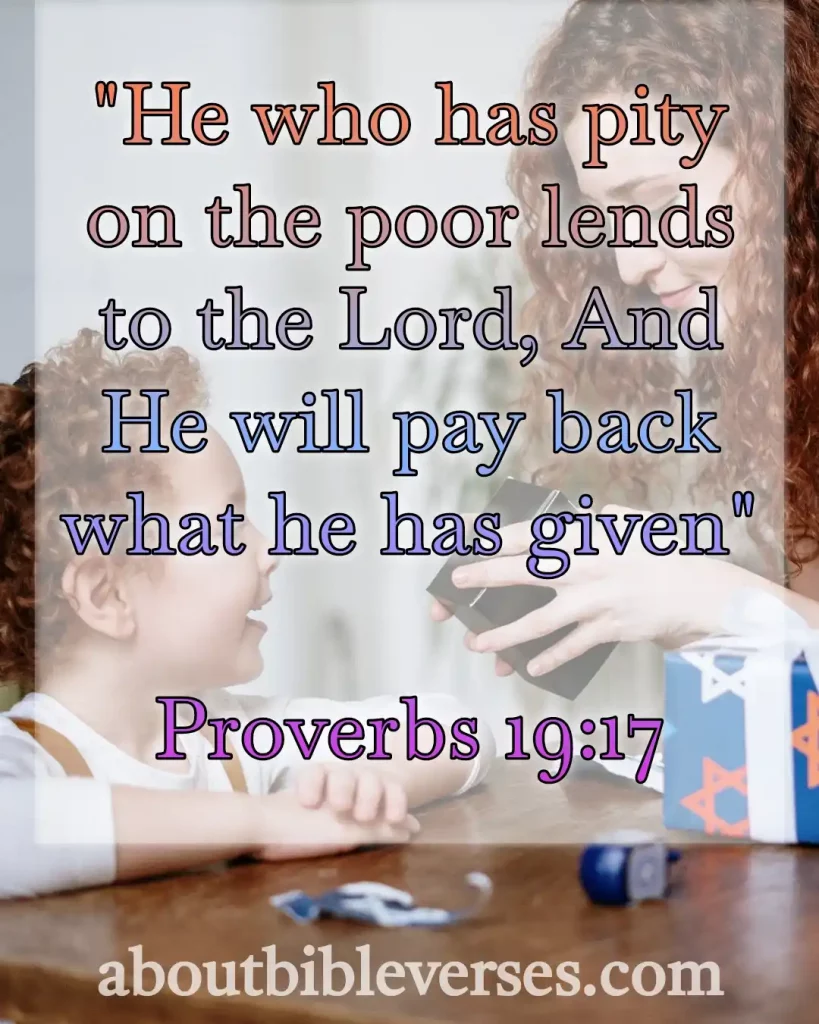 Proverbs 19:17(KJV)"He that hath pity upon the poor lendeth unto the Lord; and that which he hath given will he pay him again"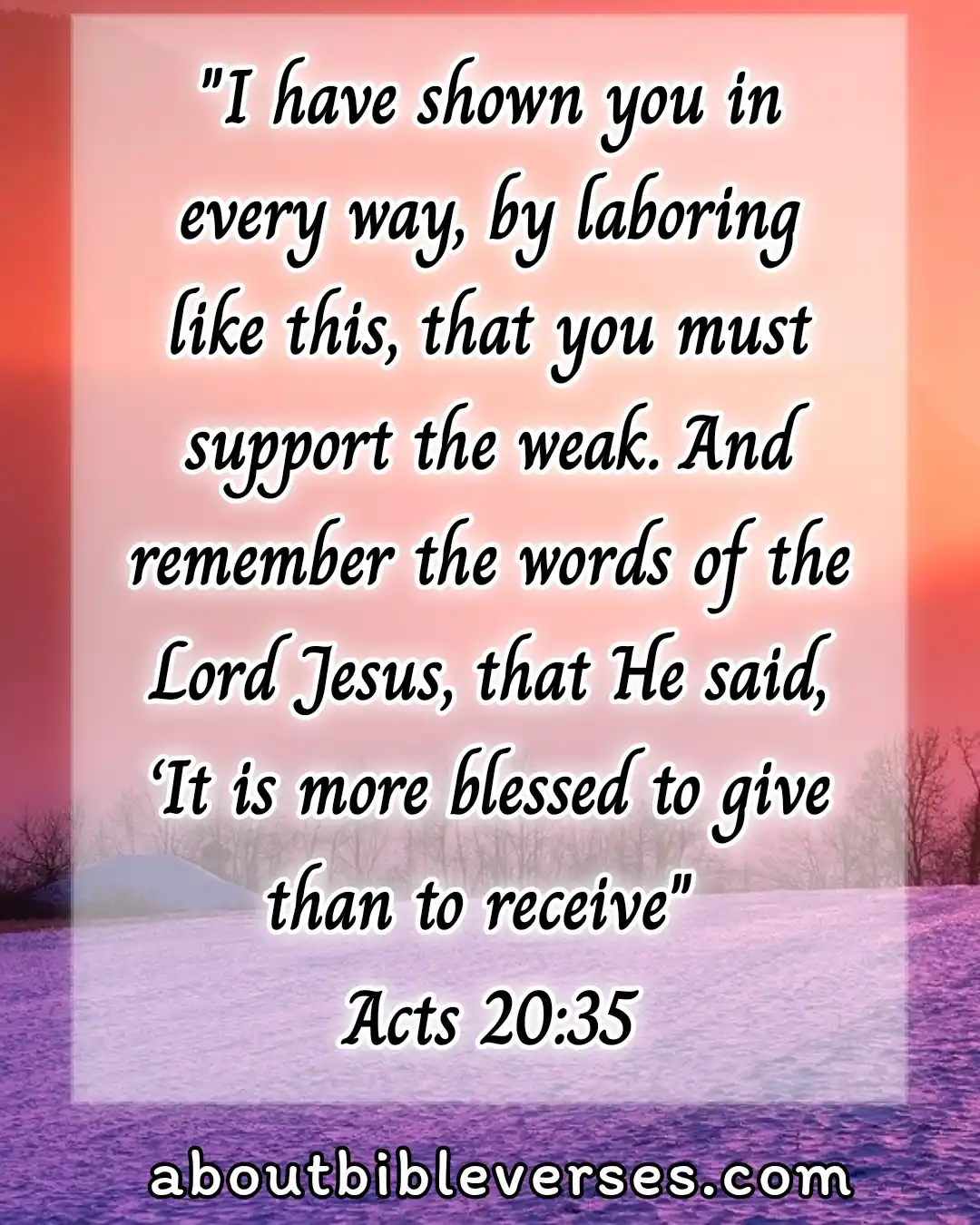 Acts 20:35(KJV)"I have shewed you all things, how that so labouring ye ought to support the weak, and to remember the words of the Lord Jesus, how he said, It is more blessed to give than to receive"
Psalm 37:26(KJV)"He is ever merciful, and lendeth; and his seed is blessed"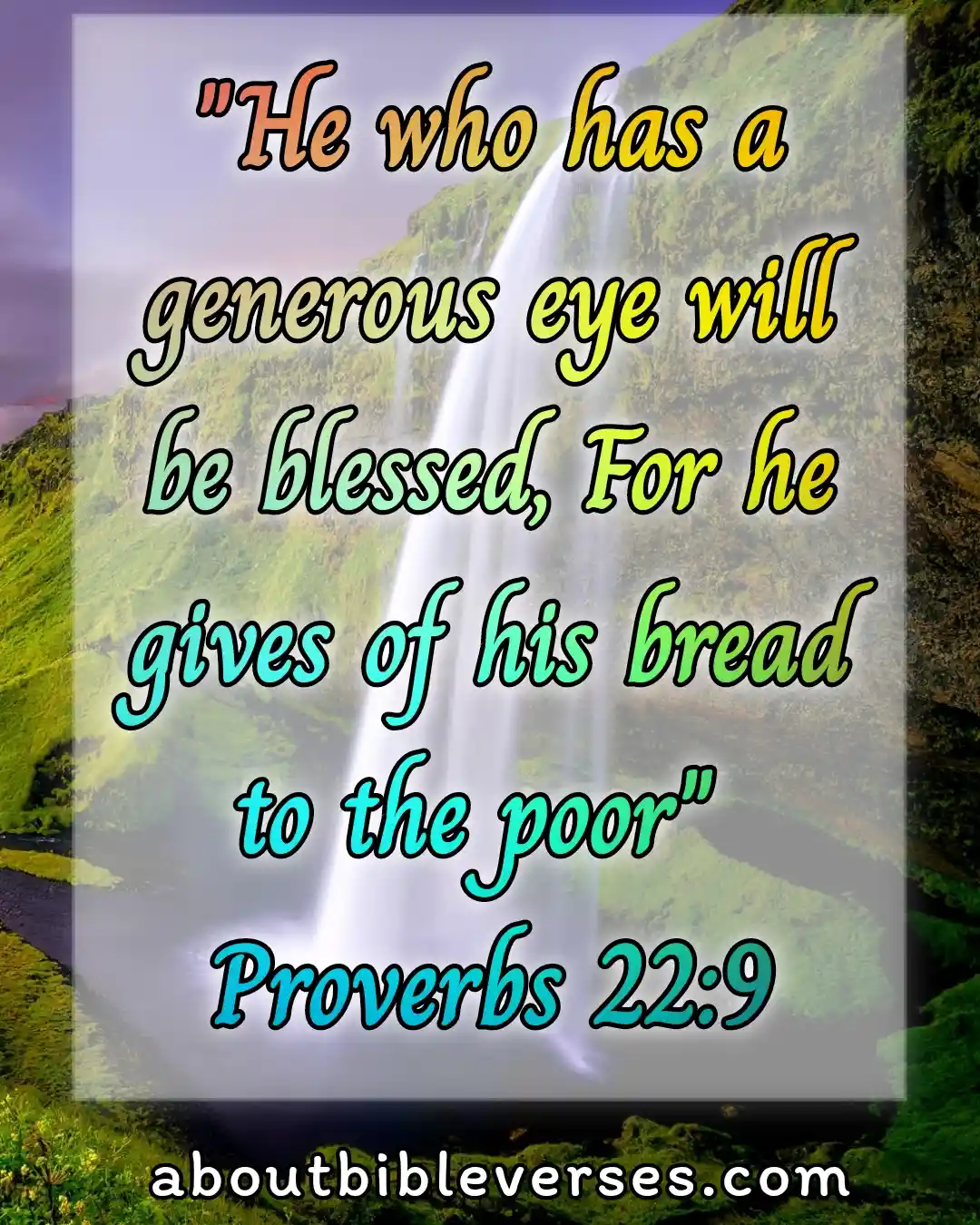 Proverbs 22:9(KJV)"He that hath a bountiful eye shall be blessed; for he giveth of his bread to the poor"
2 Corinthians 9:11(KJV)"Being enriched in every thing to all bountifulness, which causeth through us thanksgiving to God"
Deuteronomy 15:10(KJV)"Thou shalt surely give him, and thine heart shall not be grieved when thou givest unto him: because that for this thing the Lord thy God shall bless thee in all thy works, and in all that thou puttest thine hand unto"
Psalm 112:5(KJV)"A good man sheweth favour, and lendeth: he will guide his affairs with discretion"
2 Corinthians 9:7(KJV)"Every man according as he purposeth in his heart, so let him give; not grudgingly, or of necessity: for God loveth a cheerful giver"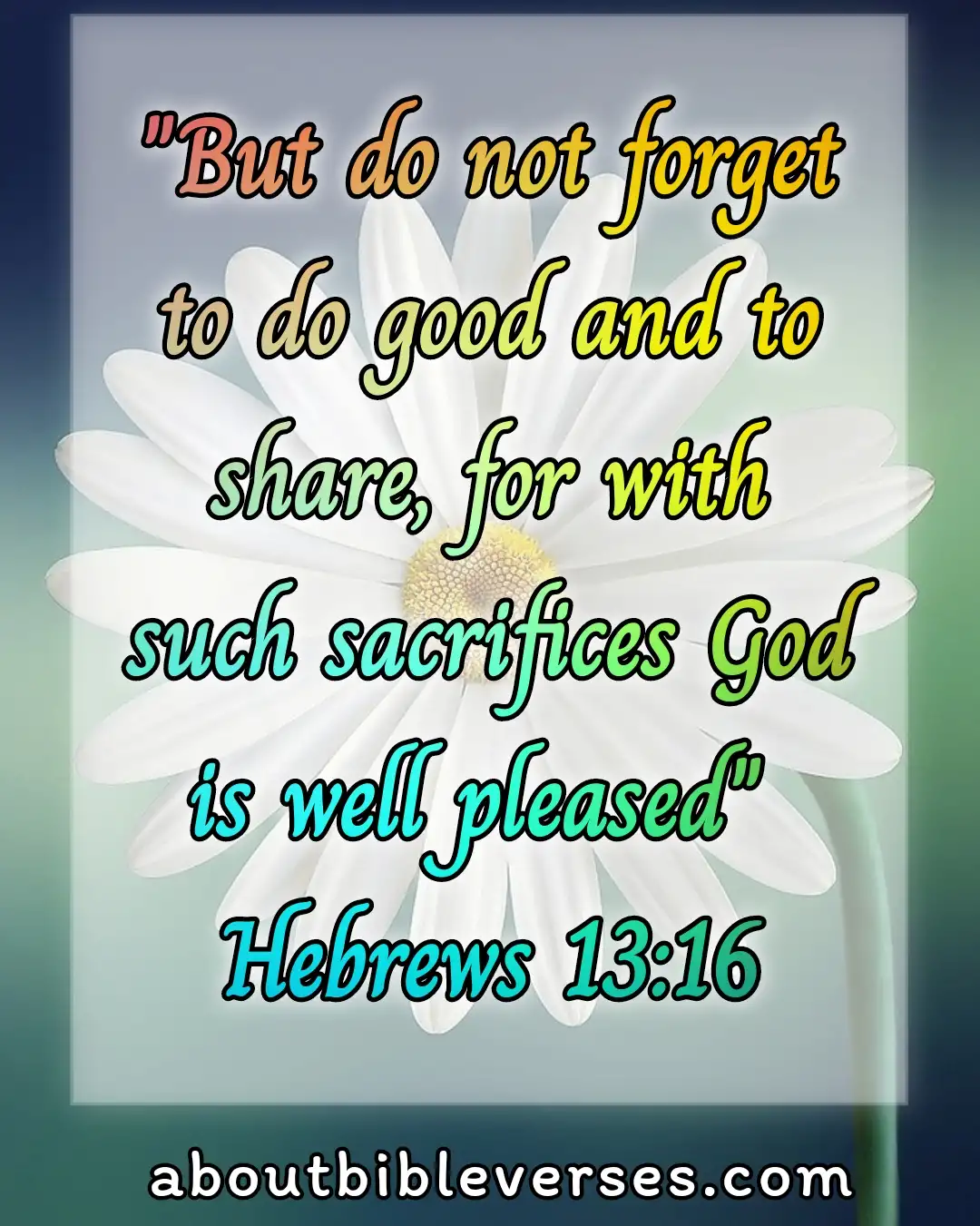 Hebrews 13:16(KJV)"But to do good and to communicate forget not: for with such sacrifices God is well pleased"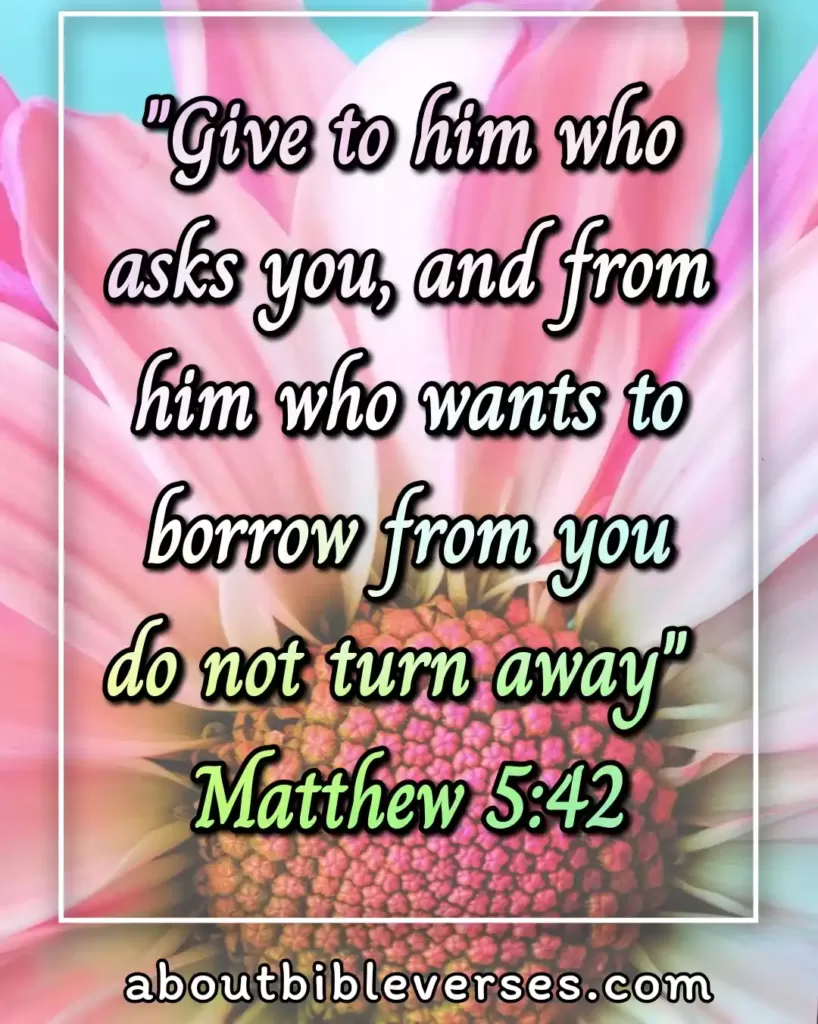 Matthew 5:42(KJV)"Give to him that asketh thee, and from him that would borrow of thee turn not thou away"
Luke 6:38(KJV)"Give, and it shall be given unto you; good measure, pressed down, and shaken together, and running over, shall men give into your bosom. For with the same measure that ye mete withal it shall be measured to you again"
Proverbs 11:24-25(KJV)"There is that scattereth, and yet increaseth; and there is that withholdeth more than is meet, but it tendeth to poverty. The liberal soul shall be made fat: and he that watereth shall be watered also himself"
Luke 21:1-4(KJV) "And he looked up, and saw the rich men casting their gifts into the treasury. And he saw also a certain poor widow casting in thither two mites. And he said, Of a truth I say unto you, that this poor widow hath cast in more than they all: For all these have of their abundance cast in unto the offerings of God: but she of her penury hath cast in all the living that she had"
1 Timothy 6:17-19(KJV)"Charge them that are rich in this world, that they be not highminded, nor trust in uncertain riches, but in the living God, who giveth us richly all things to enjoy; That they do good, that they be rich in good works, ready to distribute, willing to communicate; Laying up in store for themselves a good foundation against the time to come, that they may lay hold on eternal life"
Luke 6:30(KJV)"Give to every man that asketh of thee; and of him that taketh away thy goods ask them not again"
James 2:15-16(KJV)"If a brother or sister be naked, and destitute of daily food, And one of you say unto them, Depart in peace, be ye warmed and filled; notwithstanding ye give them not those things which are needful to the body; what doth it profit?"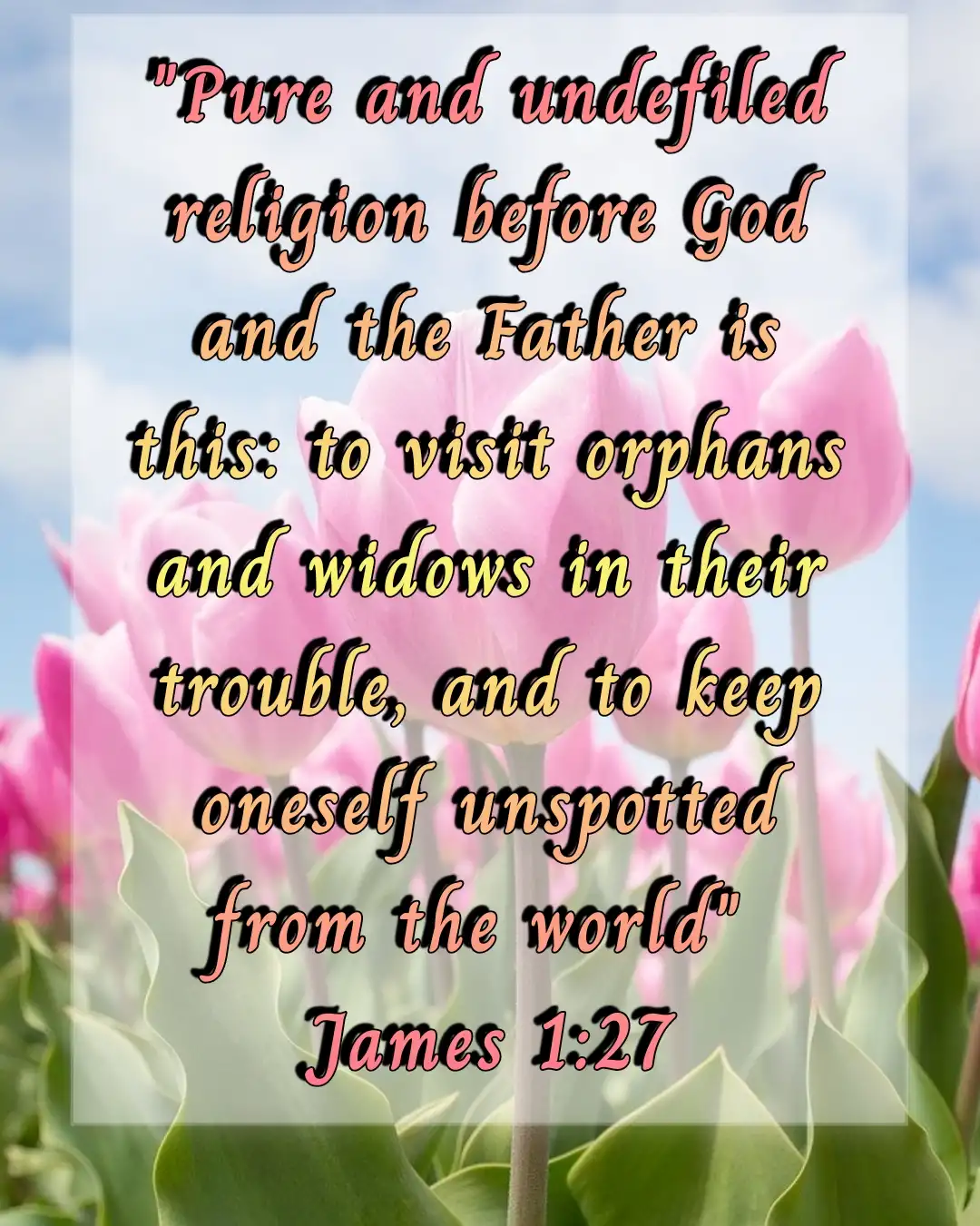 James 1:27(KJV)"Pure religion and undefiled before God and the Father is this, To visit the fatherless and widows in their affliction, and to keep himself unspotted from the world"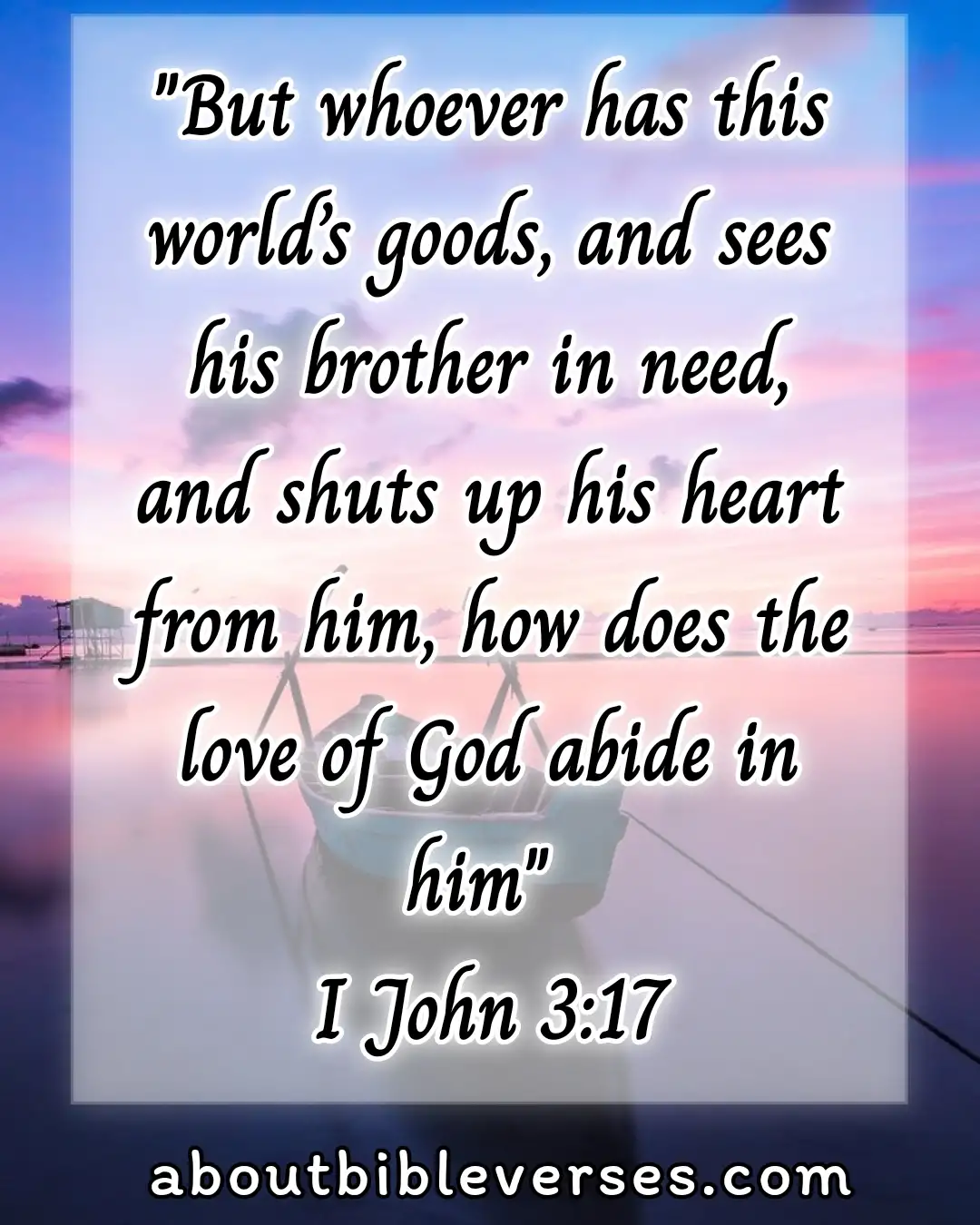 1 John 3:17(KJV)"But whoso hath this world's good, and seeth his brother have need, and shutteth up his bowels of compassion from him, how dwelleth the love of God in him?"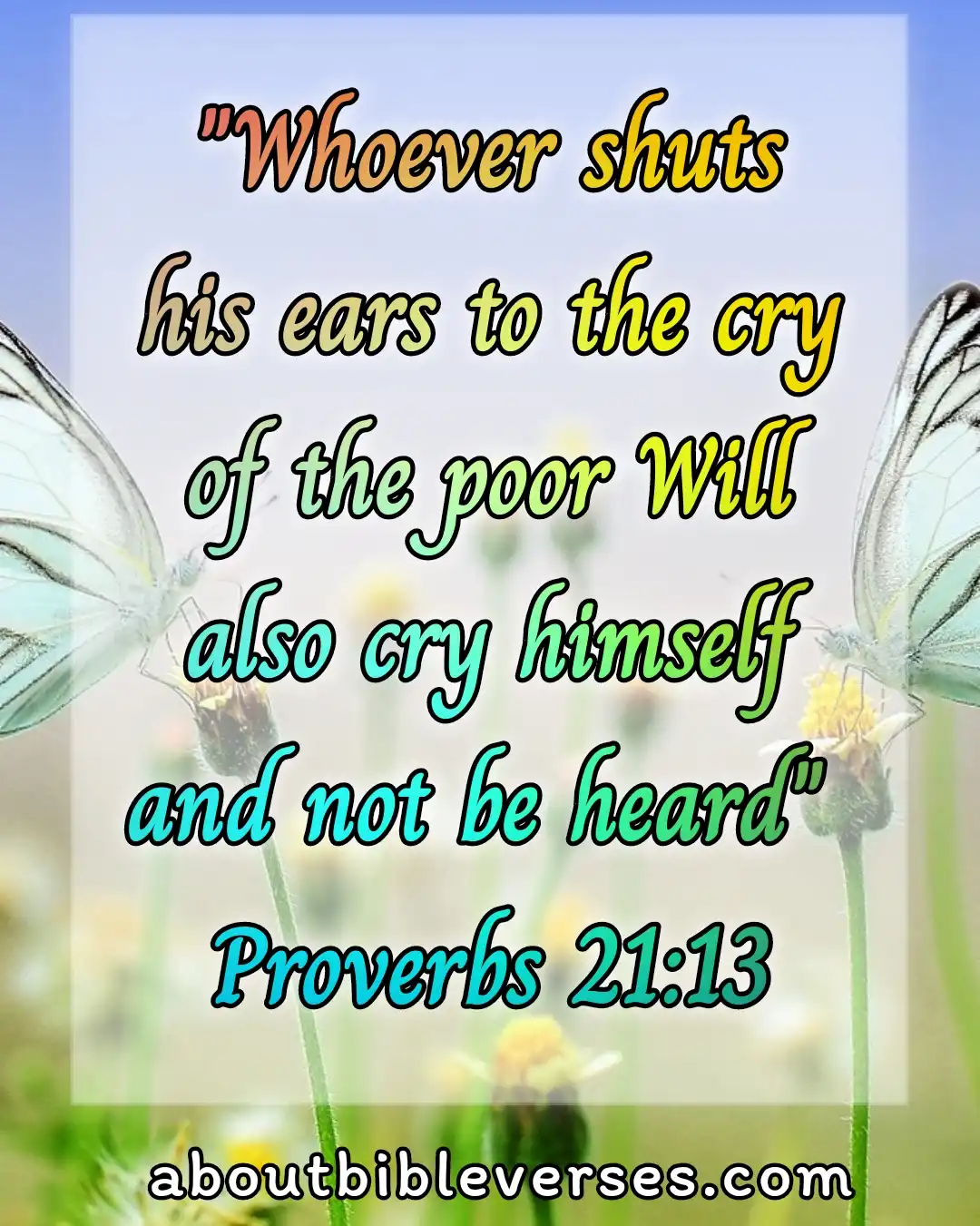 Proverbs 21:13(KJV)"Whoso stoppeth his ears at the cry of the poor, he also shall cry himself, but shall not be heard"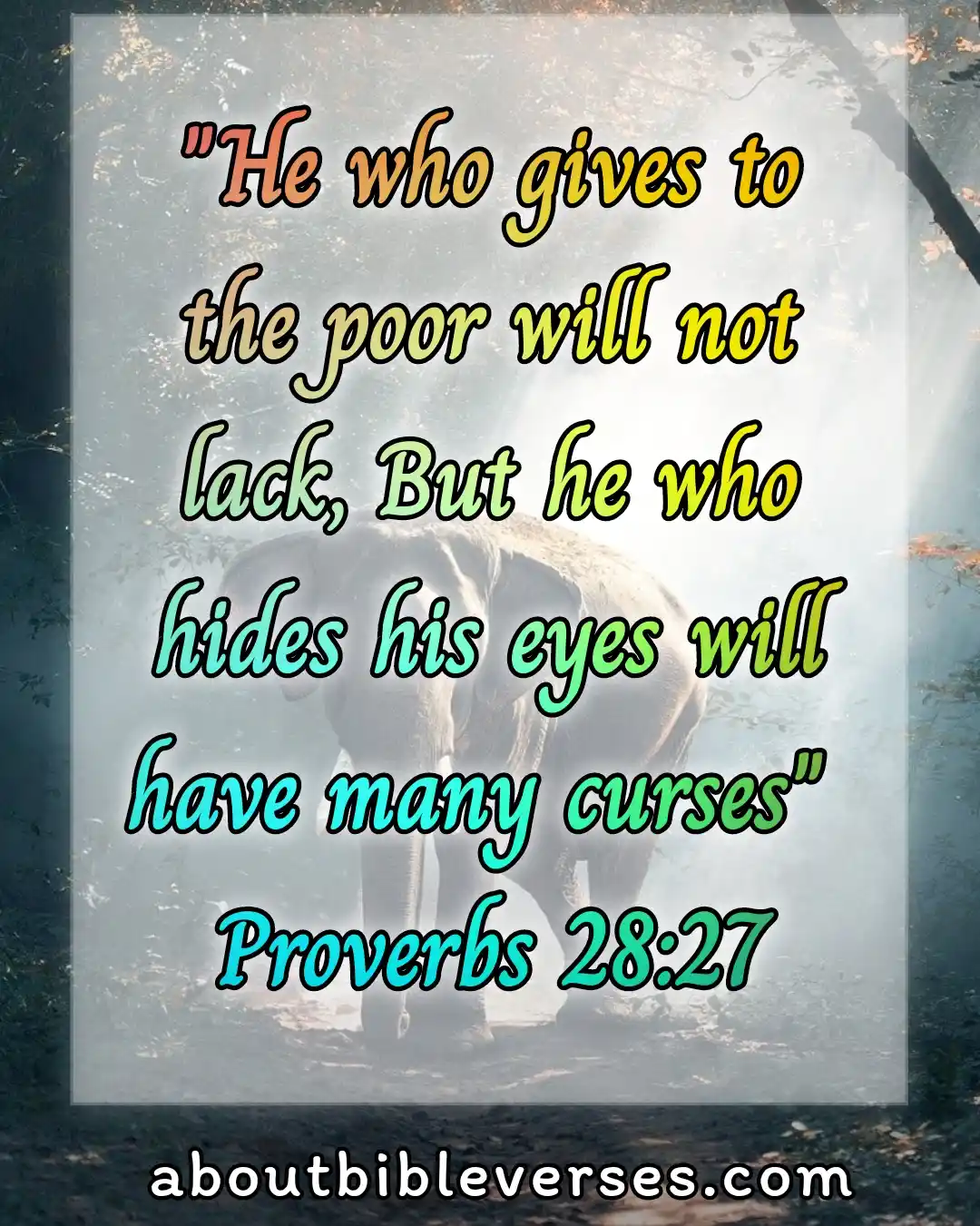 Proverbs 28:27(KJV)"He that giveth unto the poor shall not lack: but he that hideth his eyes shall have many a curse"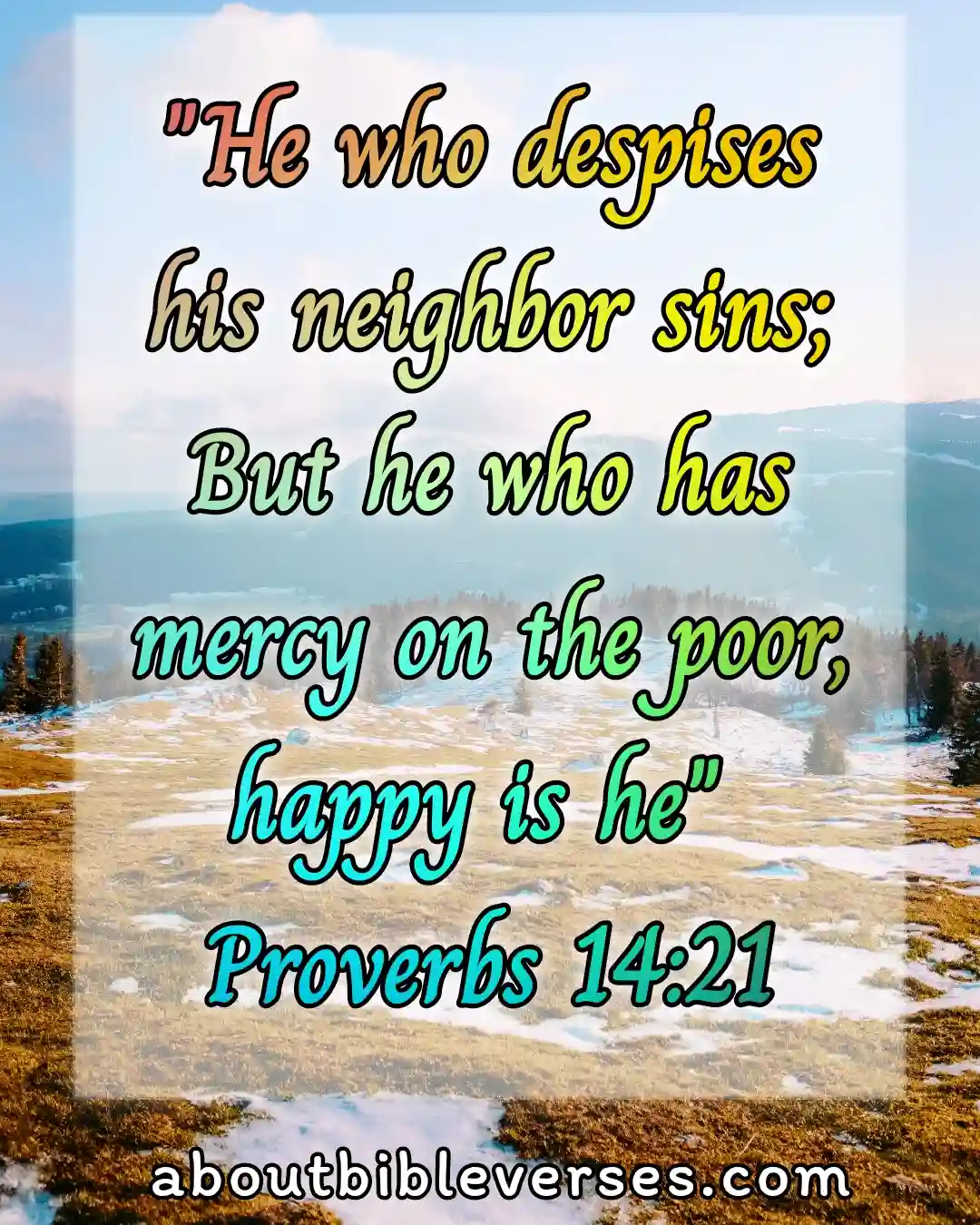 Proverbs 14:21(KJV)"He that despiseth his neighbour sinneth: but he that hath mercy on the poor, happy is he"
More Bible Topics
[Best] 13+Bible Verse About Helping And Giving To The Poor, Needy, And Orphans
[Best] 9+Bible Verses About Feeding The Hungry Poor People(KJV)
[Best] 14+Bible Verses On Self Confidence(KJV)- You Can Do It, Never Lose Yourself
[Best] 11+Bible Verses About Pain And Suffering(KJV) – How To Overcome It
[Best] 10+Bible Verses About God's Timing Is Perfect(KJV)
[Best] 10+Bible Verses – Why Accept Jesus As Your Lord And Savior