Dear brothers and sisters in Christ, today we will know how we can increase our self-confidence. God Says You Can Do It, Never Lose Yourself.
If you do not have the confidence to do something in the kingdom of God or you are afraid, then the word of God today will give you the strength to overcome all your fears so that you get confidence in yourself.
The Bible says that God is always with his people, no matter where his people go or what they tell anyone about God's Kingdom.
Dear children of our God, just keep in mind that God is with you, so tell yourself with confidence no matter what God gives you to do, I will be able to do this God-given work.
If you live according to God's plan, then remember that whatever you want to do is God's will, so do all the work with confidence. Let's take a look at God's Word from the Bible that will boost our confidence.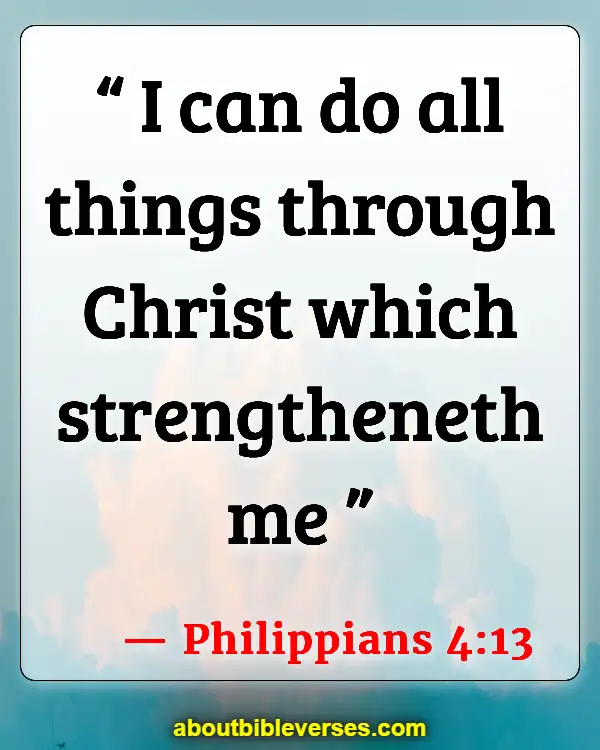 Philippians 4:13(KJV)"I can do all things through Christ which strengtheneth me"
Explanation:- In Christ Jesus we are complete and we can do everything according to his will because he strengthens us. We are confident in him because he is the resurrected king.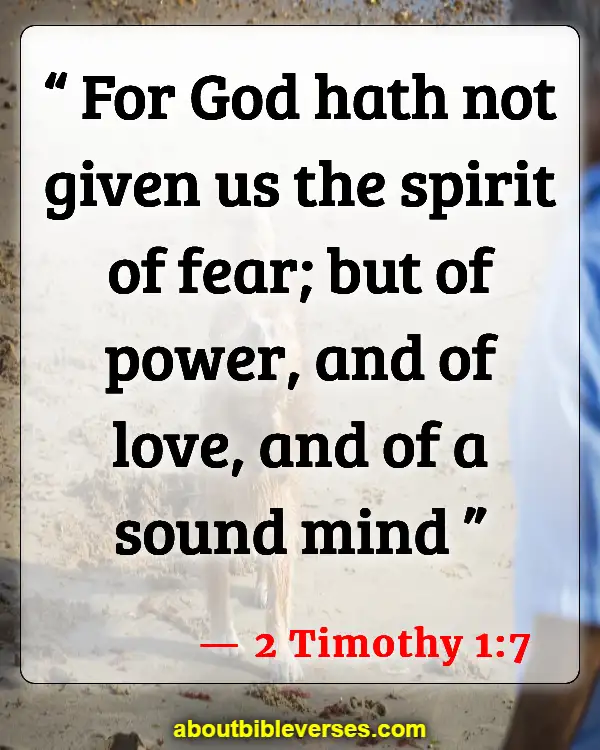 2 Timothy 1:7(KJV)"For God hath not given us the spirit of fear; but of power, and of love, and of a sound mind"
Explanation:- As we are a new creation in Jesus because we have changed all our previous lifestyle and we have received him for our eternal life. We can strongly oppose all kinds of negative thoughts that arise in our minds and we can remove them in the name of Jesus.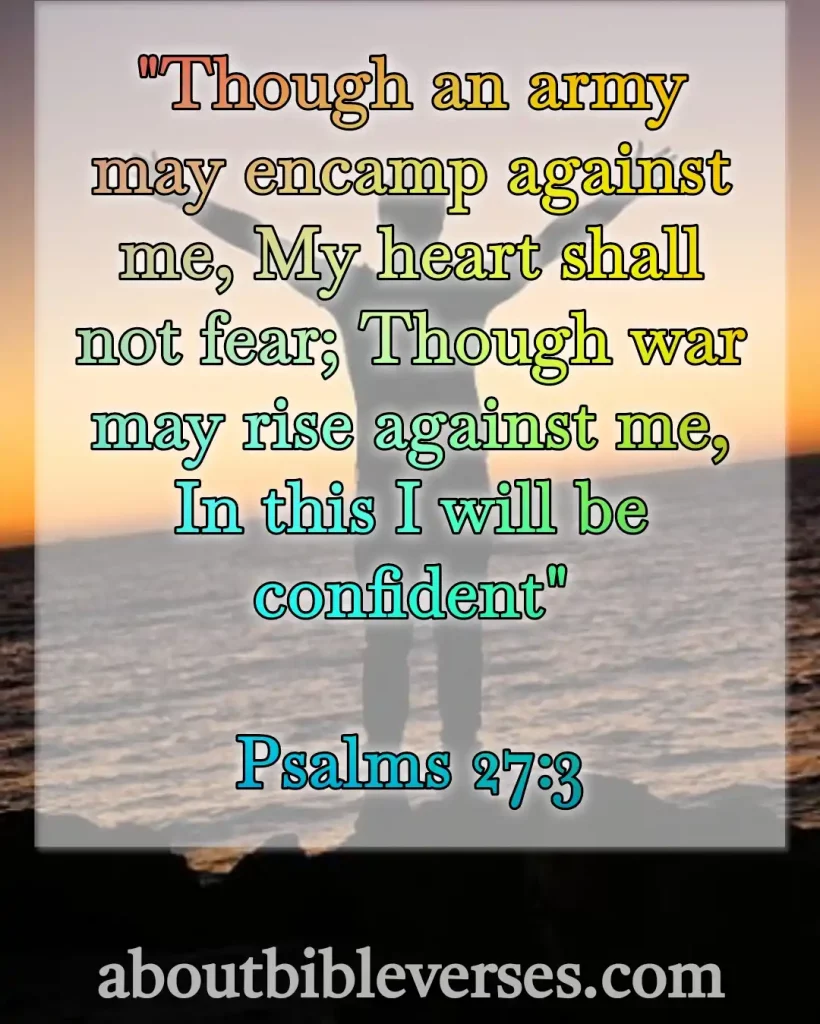 Psalm 27:3(KJV)"Though an host should encamp against me, my heart shall not fear: though war should rise against me, in this will I be confident"
Explanation:- We may be surrounded by evil who desire to destroy us yet, we will put our hope in the Lord. Fear should not take place in our hearts because our God is worthy to deliver us from all kinds of evil that may appear before us.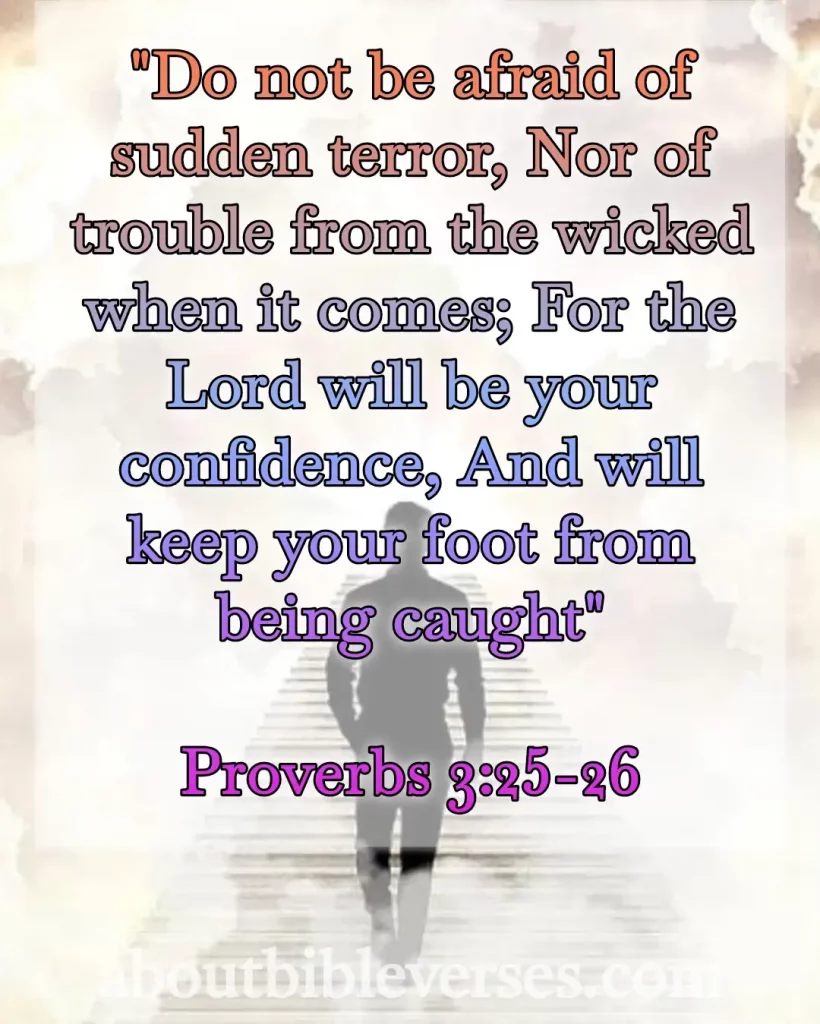 Proverbs 3:25-26(KJV)"Be not afraid of sudden fear, neither of the desolation of the wicked, when it cometh. For the Lord shall be thy confidence, and shall keep thy foot from being taken"
Explanation:- The world where we are living today is not permanent and here many accidents can be seen and mostly we will see the sudden accident in the lives of wicked people but we should not fear those things. God's eyes are always upon his children and he will help us to overcome any difficulties that we face.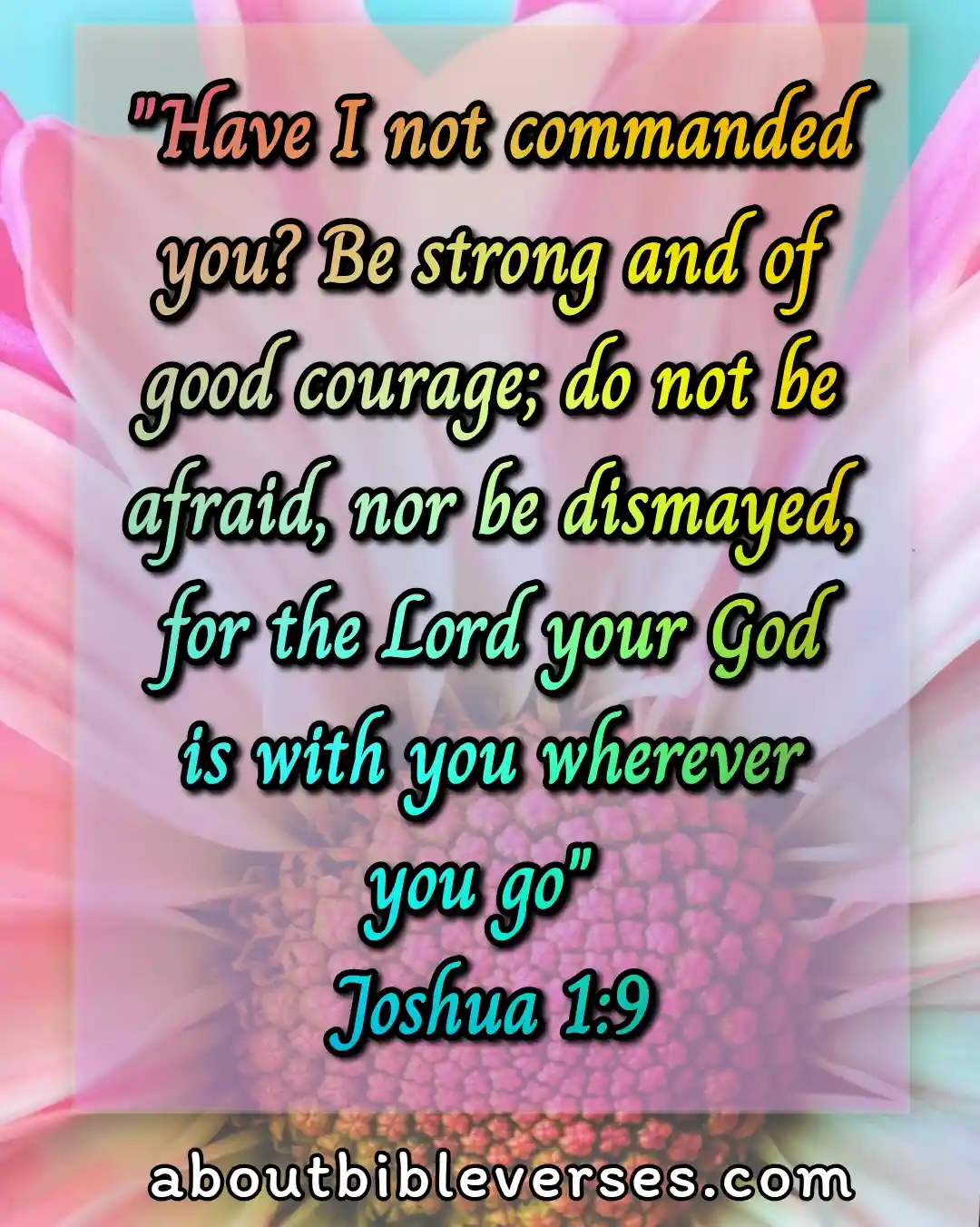 Joshua 1:9(KJV)"Have not I commanded thee? Be strong and of a good courage; be not afraid, neither be thou dismayed: for the Lord thy God is with thee whithersoever thou goest"
Explanation:- We should not be discouraged in times of hardship because our God is always with us and he has called us to focus on his strength. Leaving all kinds of worries behind we should move forward to confirm our salvation.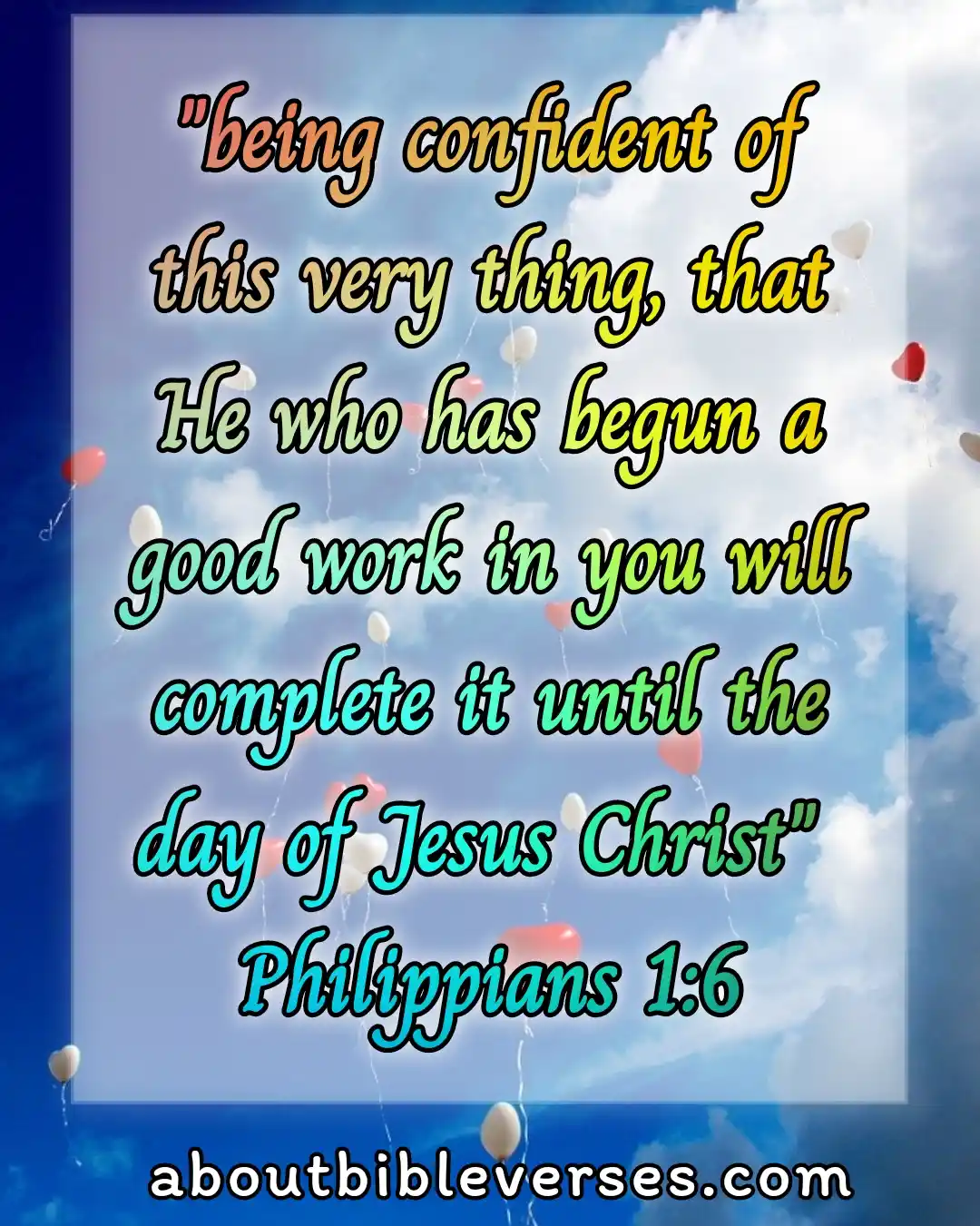 Philippians 1:6(KJV)"Being confident of this very thing, that he which hath begun a good work in you will perform it until the day of Jesus Christ"
Explanation:- In Jesus Christ we are going to do something different as we become a new creation. We know the light of the world that is Jesus and we can show the light to others who are still walking in darkness. We should live boldly to preach the gospel to the unreached.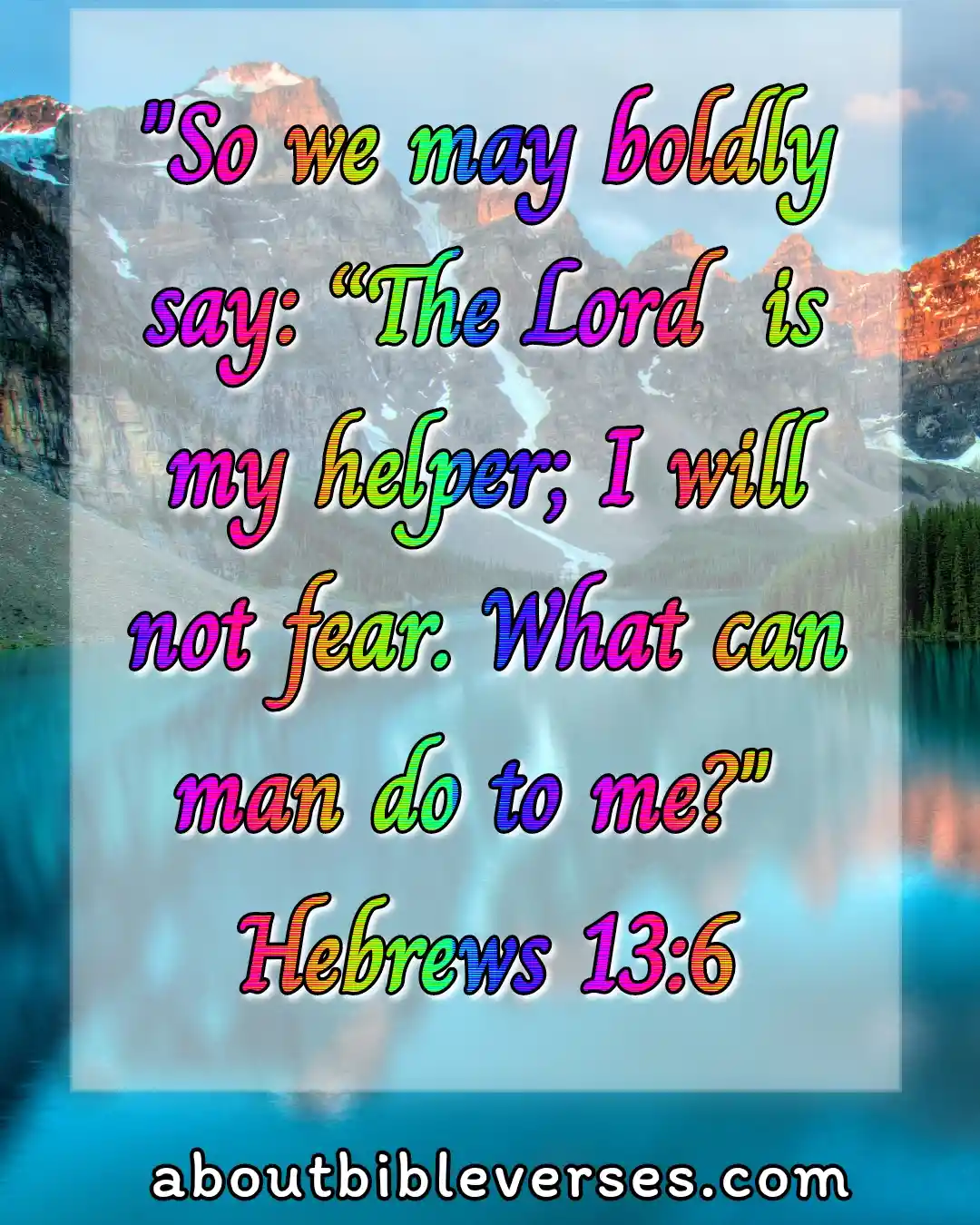 Hebrews 13:6(KJV)"So that we may boldly say, The Lord is my helper, and I will not fear what man shall do unto me"
Explanation:- We should be happy to announce that God is with us and we must not fear any man who is not worthy to stand before the Lord. Our God is our helper when we are in need of help.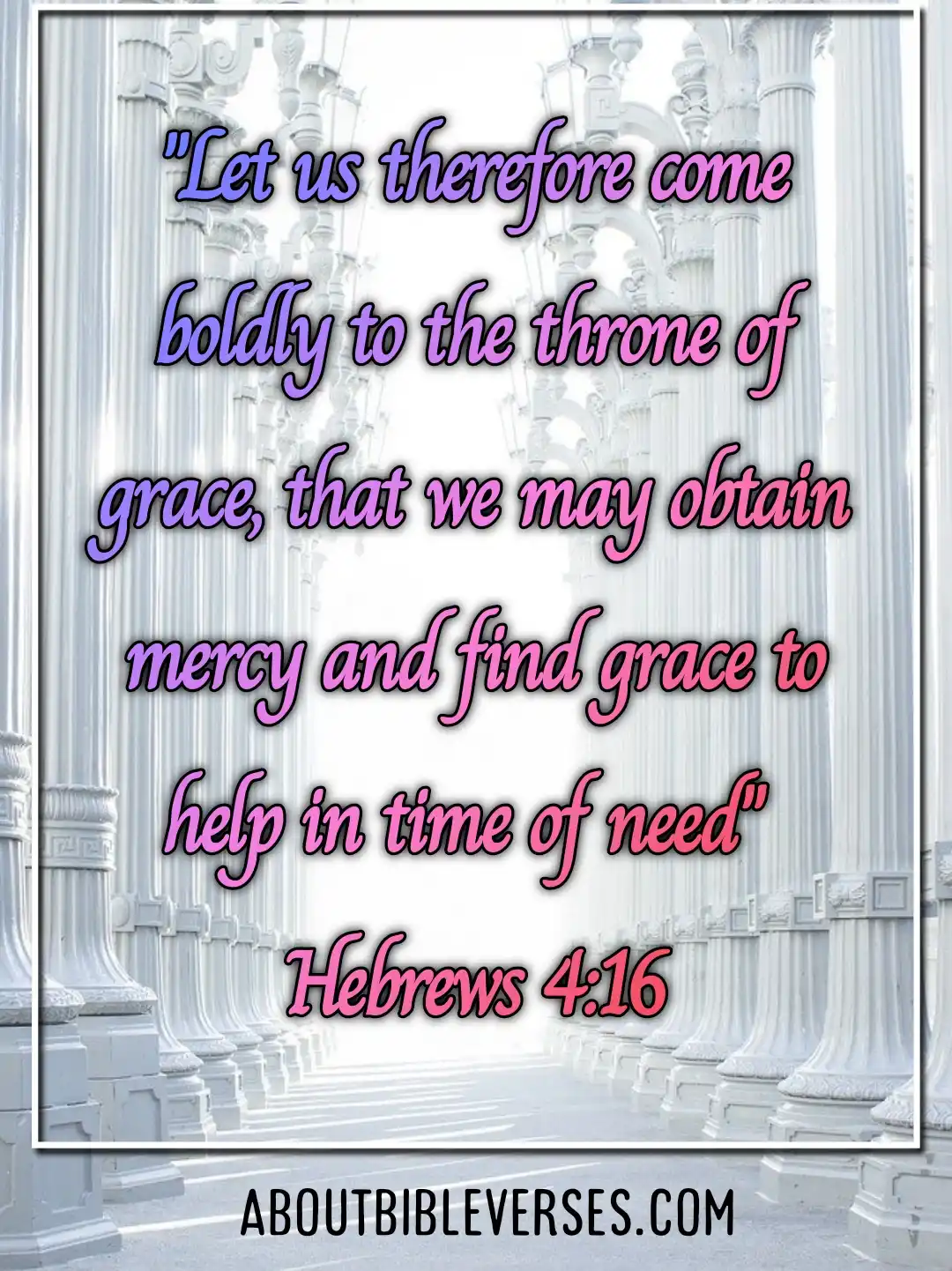 Hebrews 4:16(KJV)"Let us therefore come boldly unto the throne of grace, that we may obtain mercy, and find grace to help in time of need"
Explanation:- We should seek God's grace in our lives that can help us to be enriched with heavenly blessings. Without the presence of God, we are nothing. All our works will go in vain if we do not allow God in our lives to reign.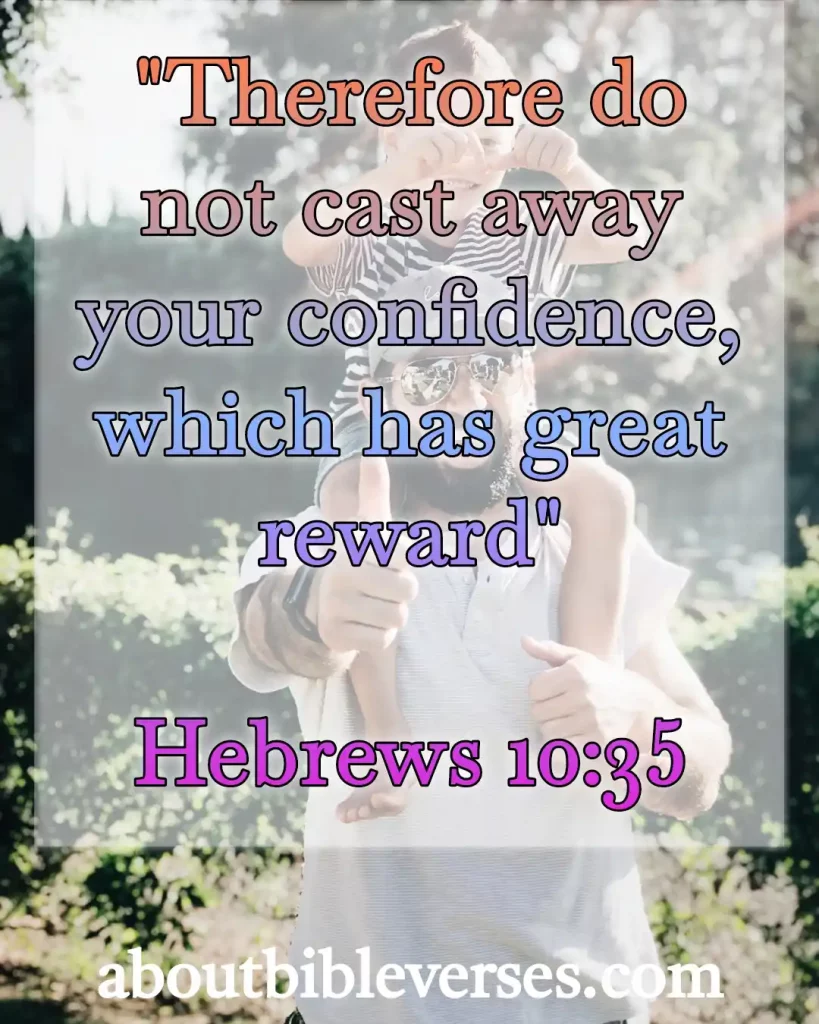 Hebrews 10:35(KJV)"Cast not away therefore your confidence, which hath great recompence of reward"
Explanation:- Believers should not give up the hope that they have in Jesus. They are to grow in him which will reward them at the end of their journey. Christ has paid the cost of our salvation on the cross which helps us to move forward in our lives.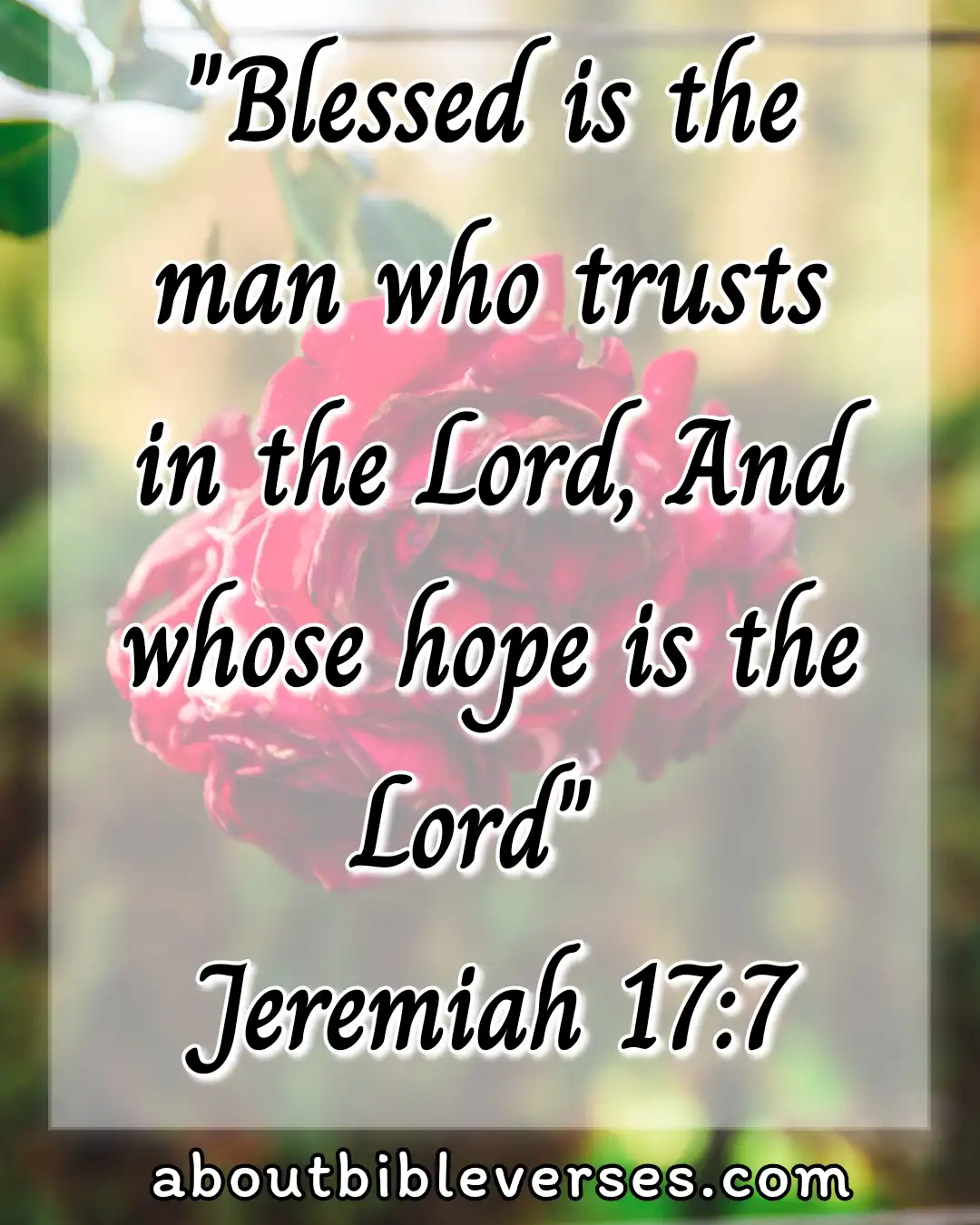 Jeremiah 17:7(KJV)"Blessed is the man that trusteth in the Lord, and whose hope the Lord is"
Explanation:- One will be confident in his life if he trusts the Lord and obeyed him. He will never see failure in his life as the Lord himself will guide him and enable him to get rid of all trials that he might encounter in his life.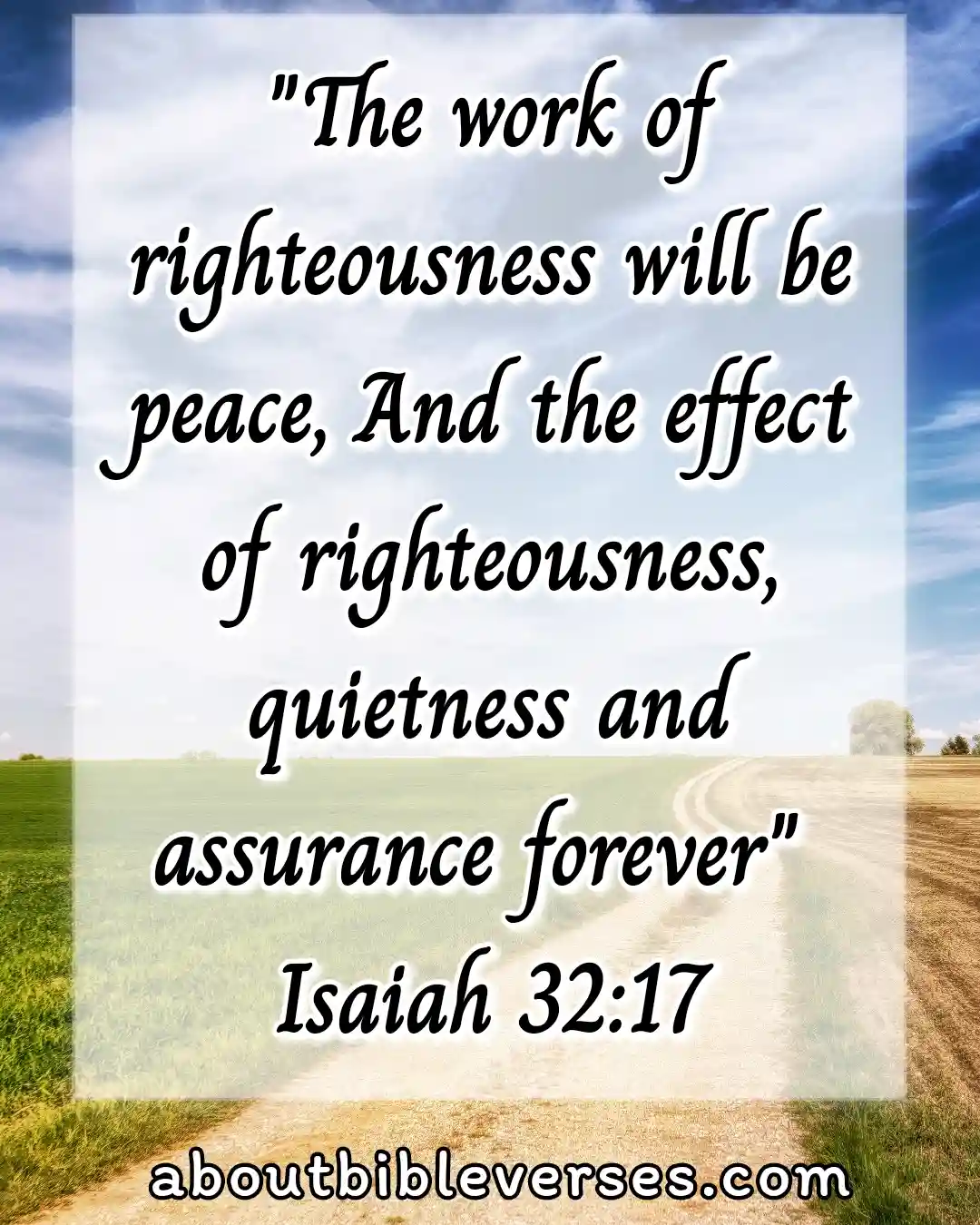 Isaiah 32:17(KJV)"And the work of righteousness shall be peace, and the effect of righteousness quietness and assurance forever"
Explanation:- Those who are determine to walk with the Lord shall be blessed from above. They will enjoy their lives and realize the peace that God gives to his children. In every step of their lives, God will show them the direction and they will prosper.