The Bible says that God loves us and it was approved when God sent his only begotten son on the cross forgiving salvation to the entire human race.
Once we were dead in sin and we had no hope to find the love of God. But God is so kind that he adopted us by sending his Son Jesus on the earth(Ephesians 1:5).
Now we have hope and we find the life in Jesus. No longer we are all friends but we can say that we are the children of God.
As Jesus has adopted us from the power of sin so we must show our love to the world where we will find the poor and fatherless we will bring them into the light of Christ.
People around us may not understand this beautiful message of the Lord which he has given his scriptures. But we are capable of spreading his love by our righteous works among the helpless people.
Where in the Bible does it talk about adoption?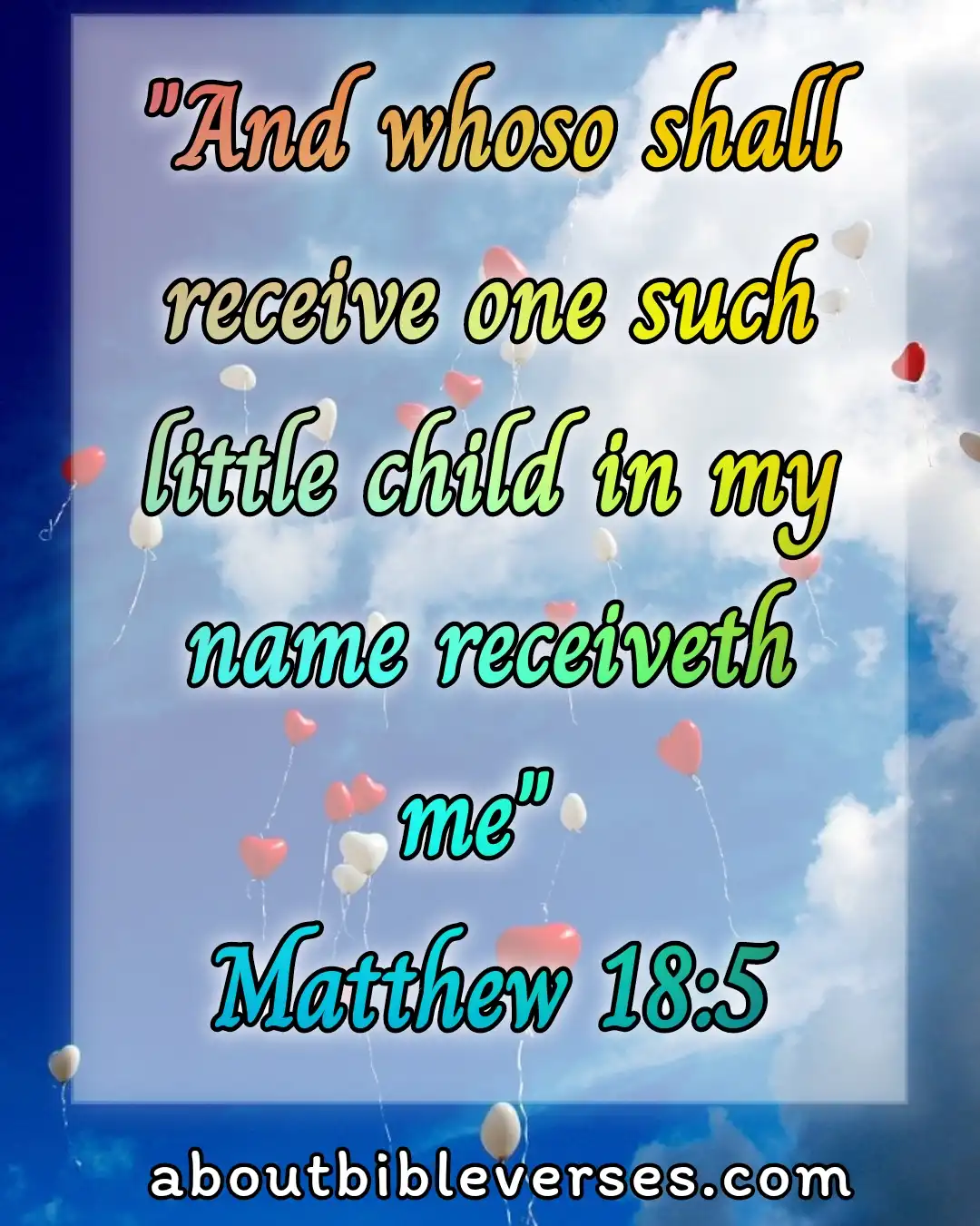 Matthew 18:5(KJV)"And whoso shall receive one such little child in my name receiveth me"
Explanation:- Jesus teaches us to store our treasure in heaven so that we can live there happily. We should think for the poor people and also for the children who do not have parents. 
We must give them shelter so that they can find a place to take a rest. By serving such people we can serve the Lord.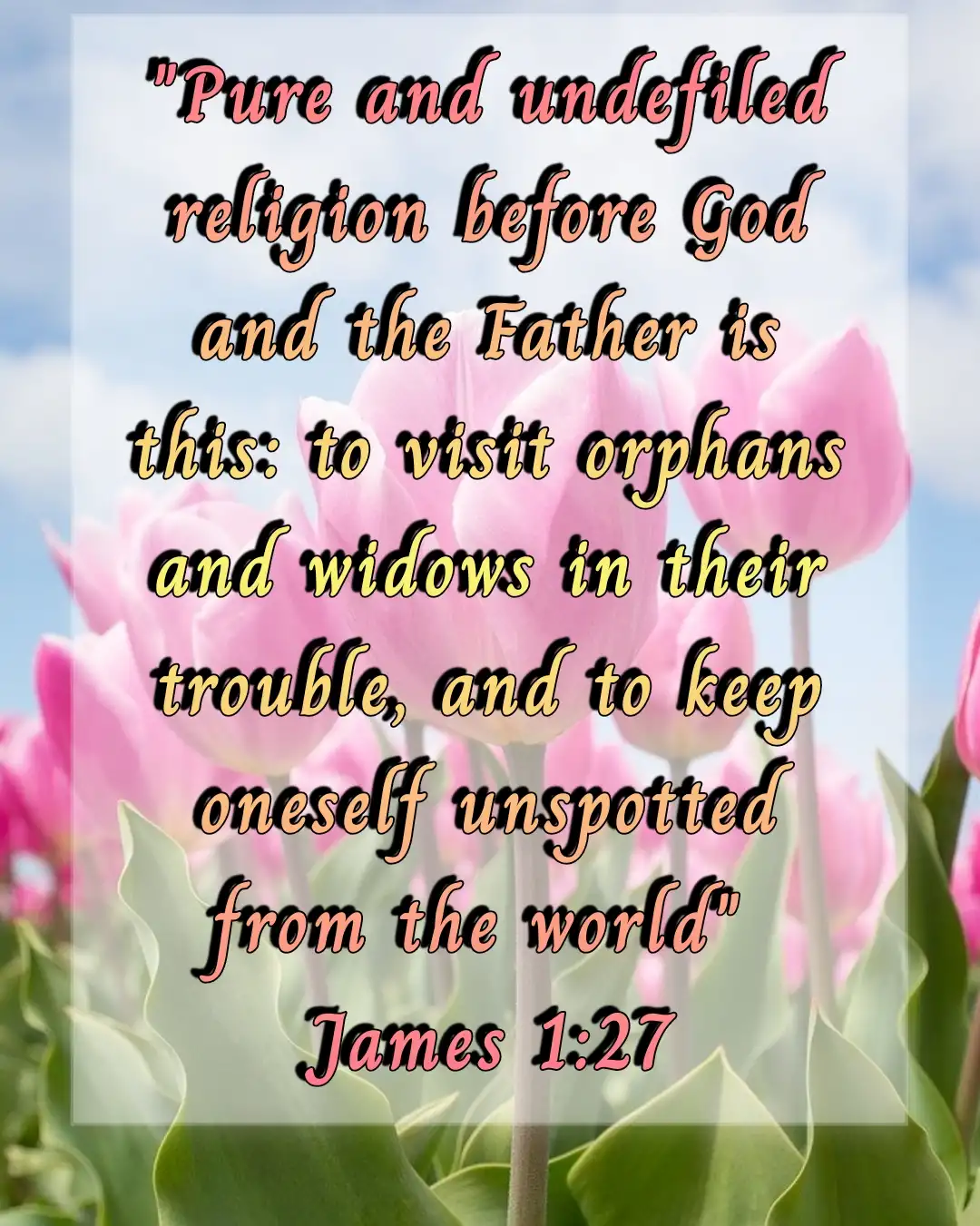 James 1:27(KJV)"Pure religion and undefiled before God and the Father is this, To visit the fatherless and widows in their affliction, and to keep himself unspotted from the world"
Explanation:- This verse teaches us to become a real Christian. In Christianity, we find many moral teachings which we will not find in other religions.
From this way, we can learn that we should take care of the orphans and we need to step forward to approach them so that they can also get support from us. Serving to such activity then we will see the Lord at the time of the final judgment and we will live with him forever.
The story of the rich man and Lazarus gives us a wonderful lesson concerning future incidents. We must be aware of that fact so that we may not fall in the same position. Heaven and hell are places where we will one day dwell forever.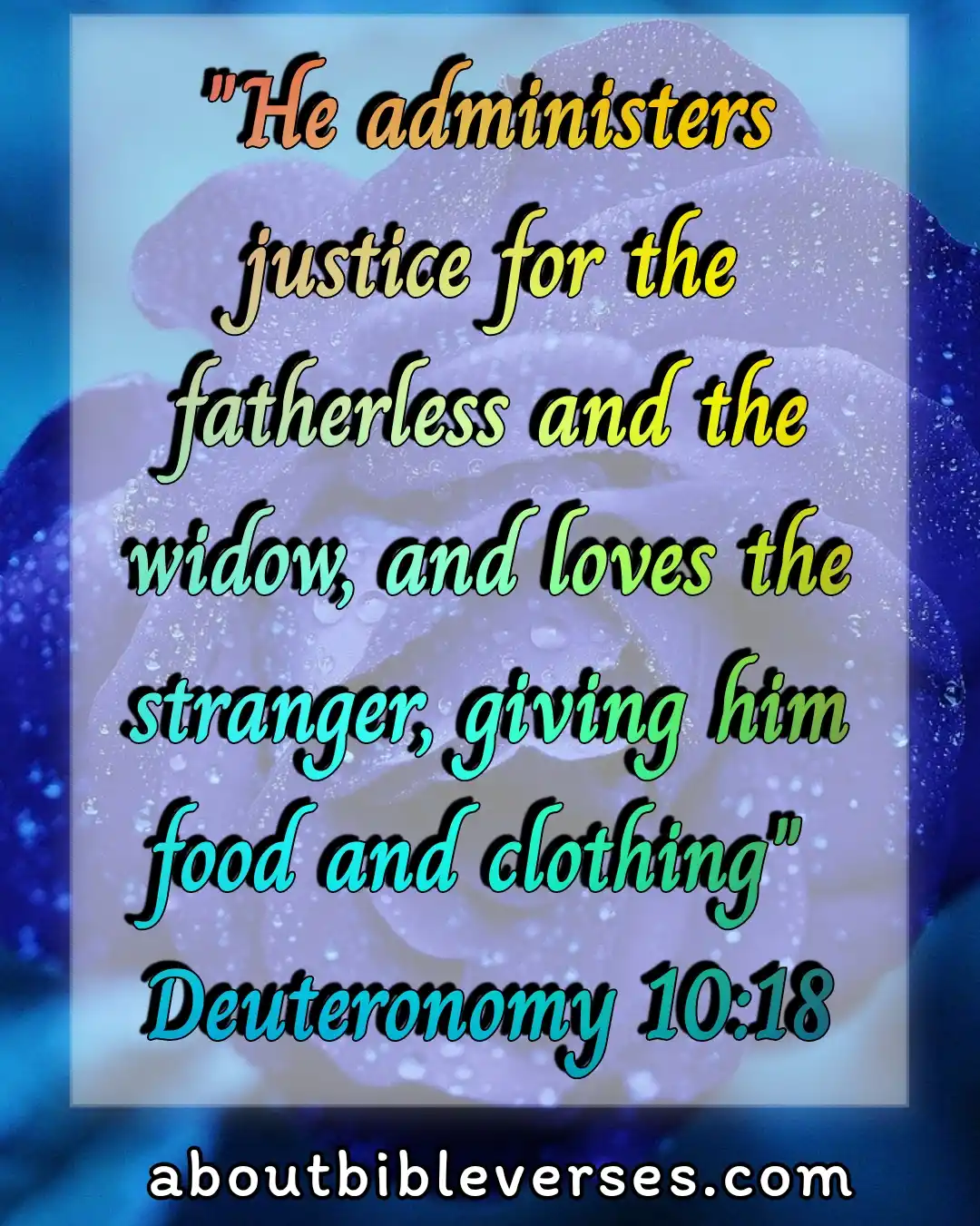 Deuteronomy 10:18(KJV)"He doth execute the judgment of the fatherless and widow, and loveth the stranger, in giving him food and raiment"
Explanation:- One will be free from the wrath of God if he takes care of widows, strangers, and orphans. God wants us to love such people so that we can abide by his rules.
When we look after poor and needy people we get the reward from the Lord. Though they cannot give us the return we will be awarded from the Lord.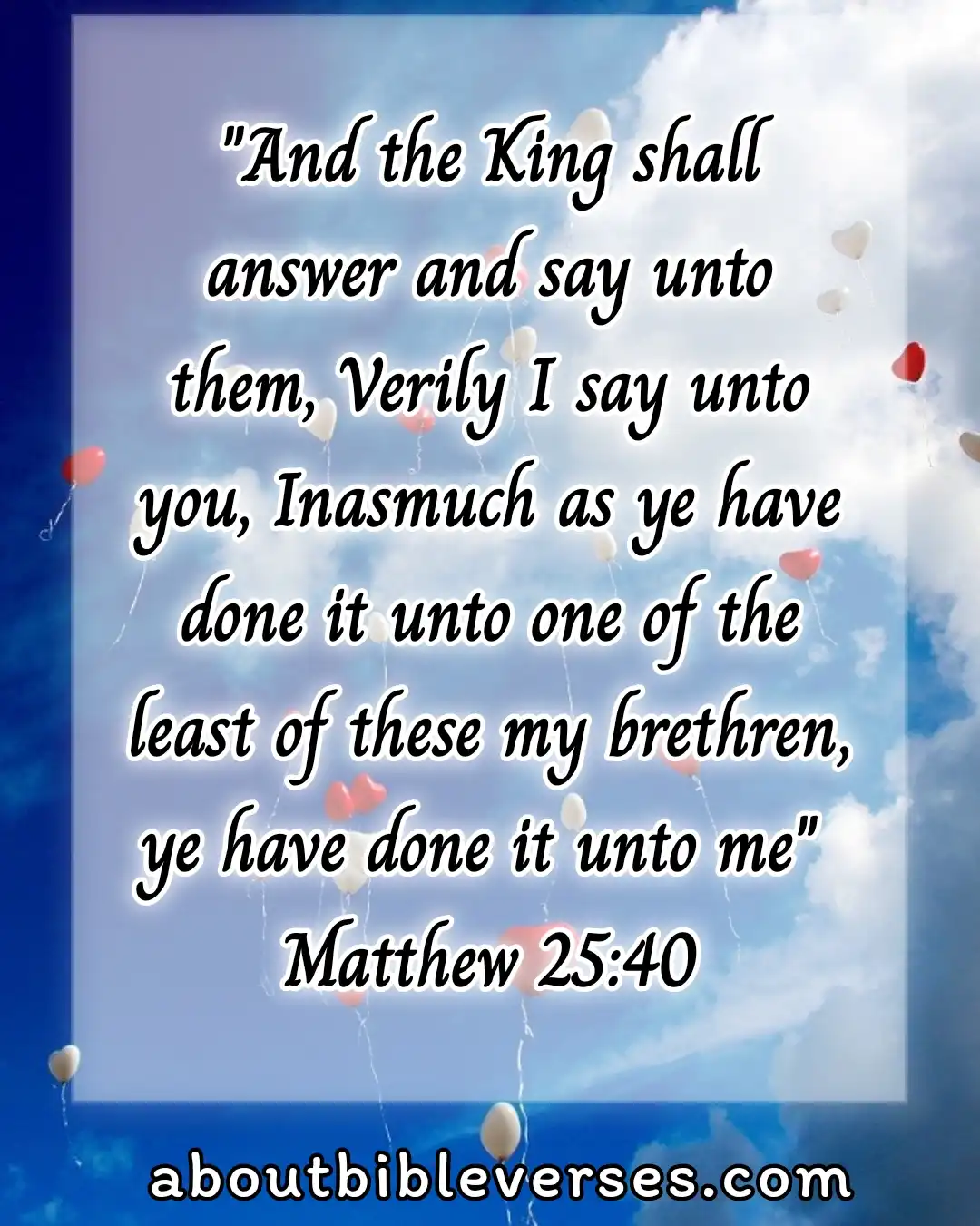 Matthew 25:40(KJV)"And the King shall answer and say unto them, Verily I say unto you, Inasmuch as ye have done it unto one of the least of these my brethren, ye have done it unto me"
Explanation:- Jesus has depicted a picture of the future where he will judge the righteous according to their works. Everyone will be standing before the judgment throne of the Lord.
He also said that those who love the poor and provide for their needs will be given the rewards. Remembering this incident we should live a careful life by which we will be able to enter into the promised land that is heaven.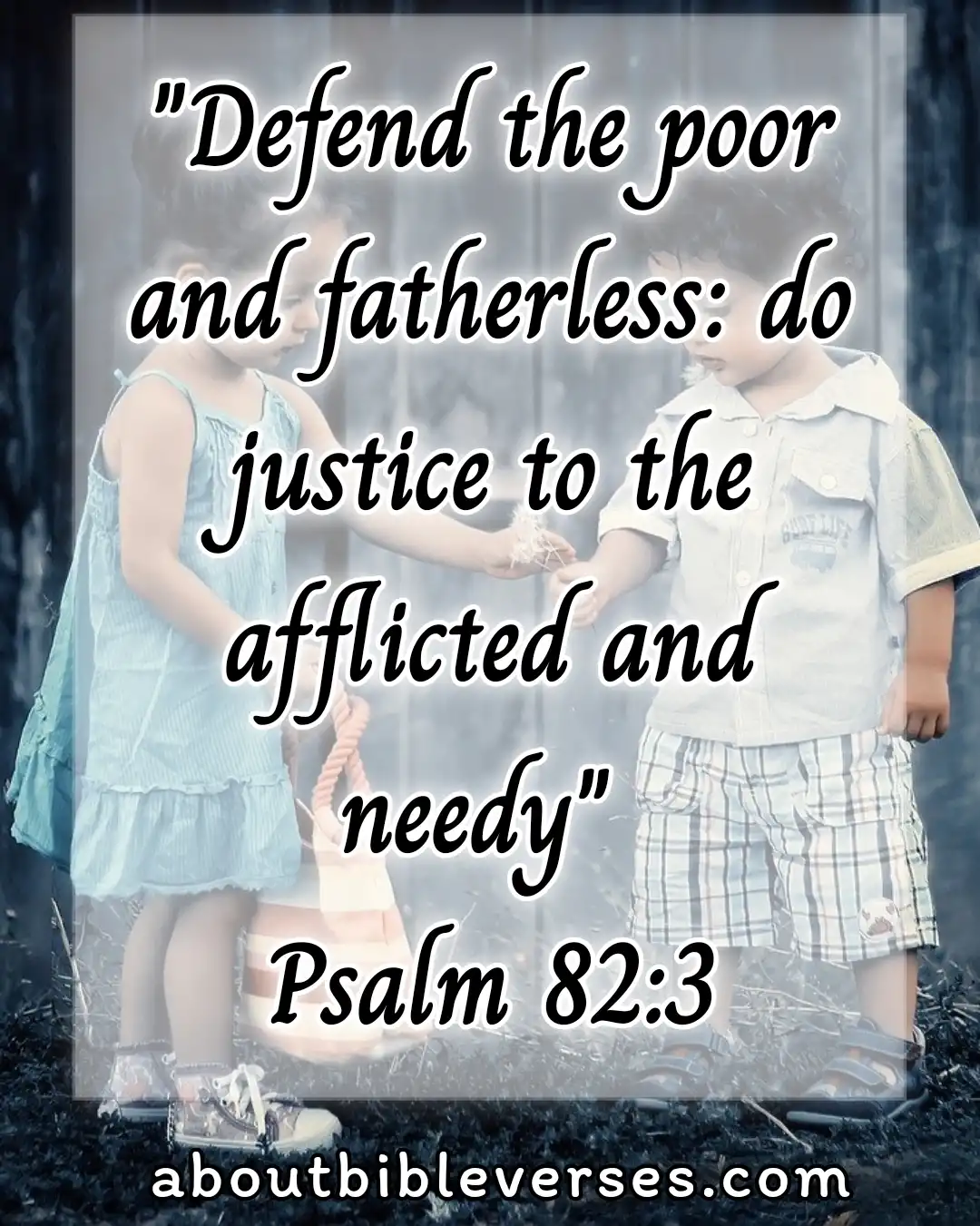 Psalm 82:3(KJV)"Defend the poor and fatherless: do justice to the afflicted and needy"
Explanation:- We may think that the poor are hopeless and they have none to take care but we need to remember that God is looking at us. He wants us to take care of them so that His glory will be expressed among mankind. When we serve the poor and needy people we directly serve the Lord. We cannot serve God directly if we do not help the poor.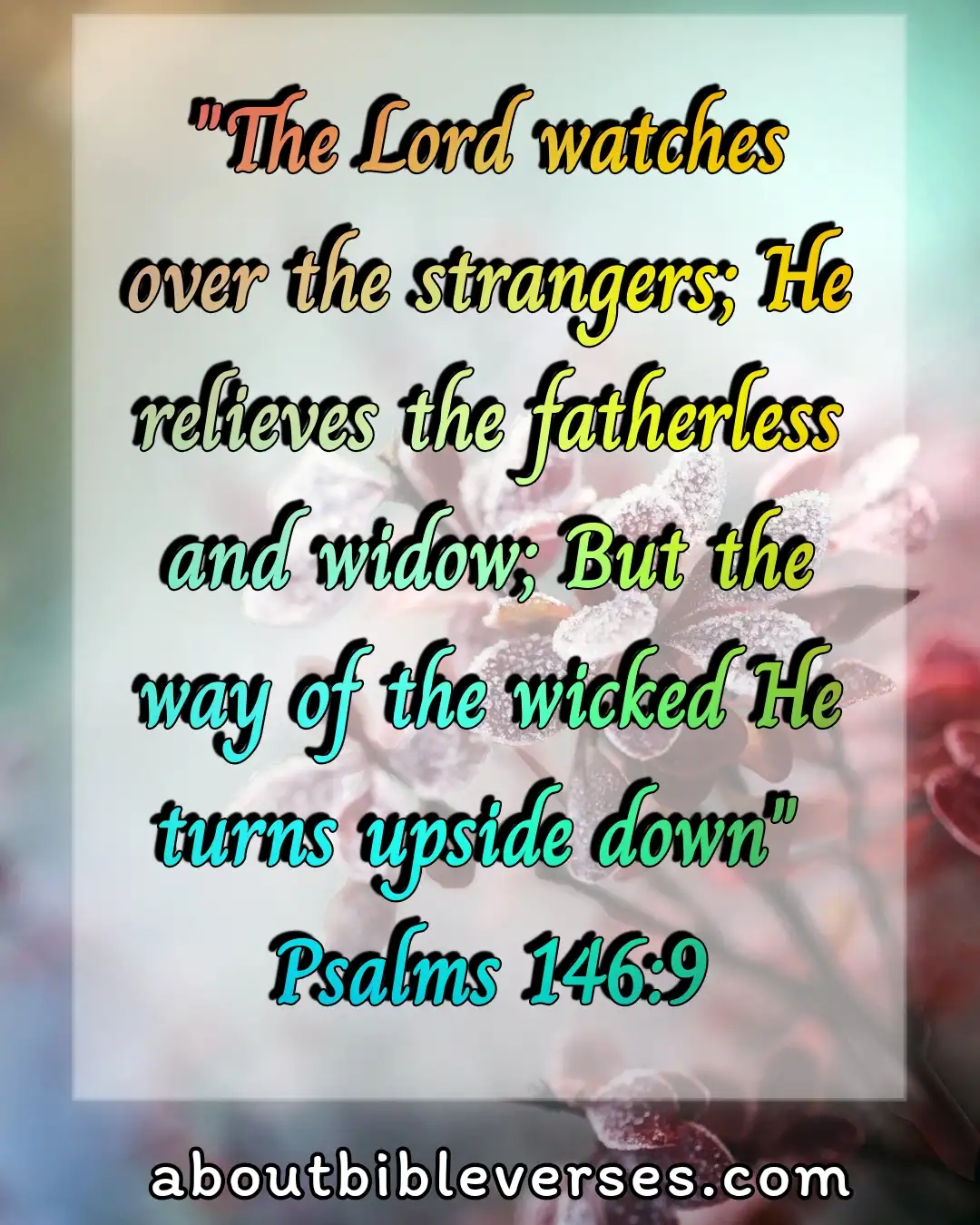 Psalm 146:9(KJV)"The Lord preserveth the strangers; he relieved the fatherless and widow: but the way of the wicked he turneth upside down"
Explanation:- The Lord has created this wonderful universe and he is the one who is providing all the needs to the poor and widows. As long as we will be on this earth we must help them so that God will help us to enter his Kingdom. The scripture says that all our works will be put before the judgment and we will be judged according to our works on this earth.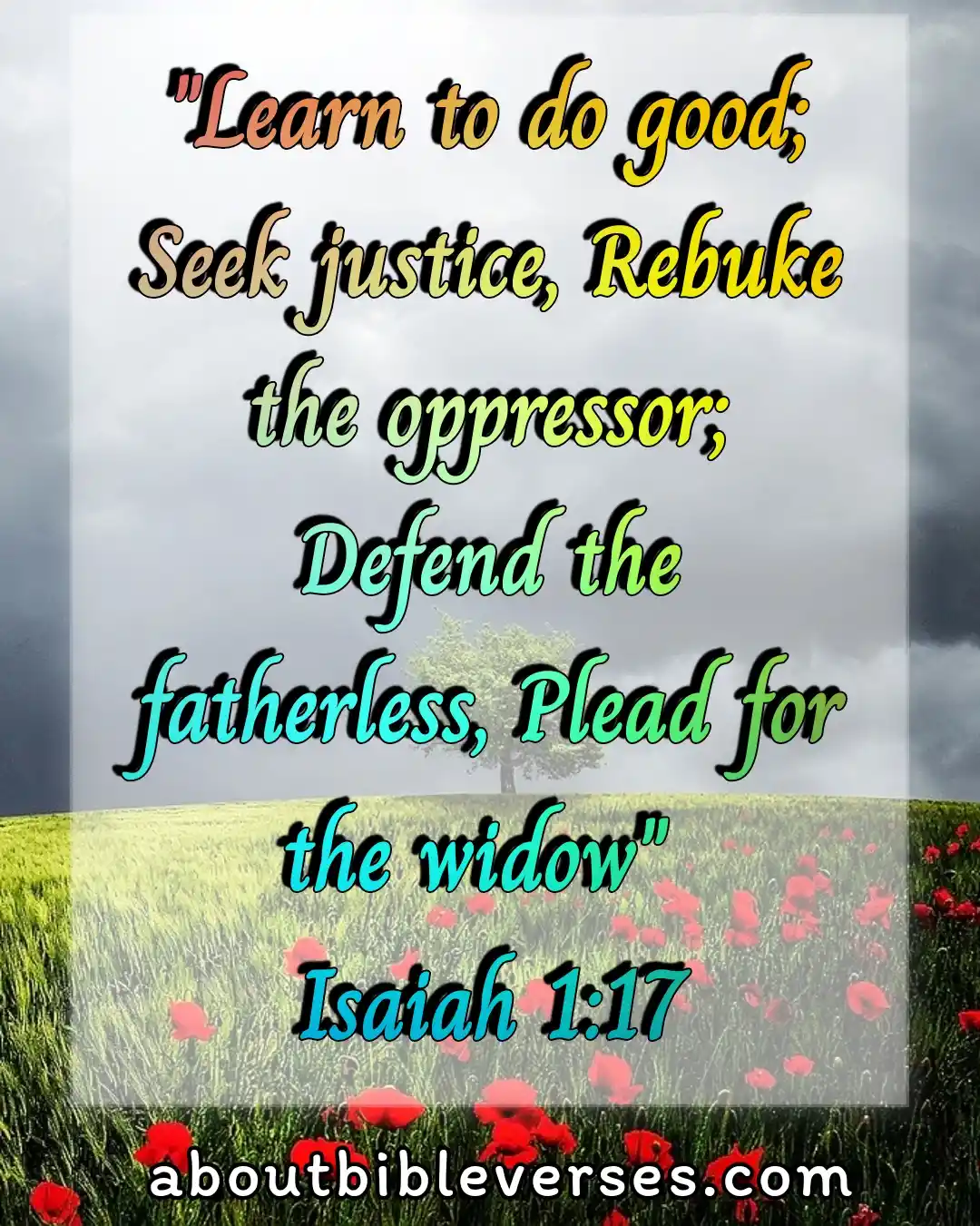 Isaiah 1:17(KJV)"Learn to do well; seek judgment, relieve the oppressed, judge the fatherless, plead for the widow"
Explanation:- We need to help others because God has created everyone by his own image. If you only help the rich people then we will not get any benefit or rewards from the Lord.
We have to approach the poor people with our helping hand so that they can get the grace of the Lord in their life.
Whenever we see the poor people on the road and nearby our houses we must approach them with our loving heart so that they can understand how Great is Our God.
Example of Adoption In The Bible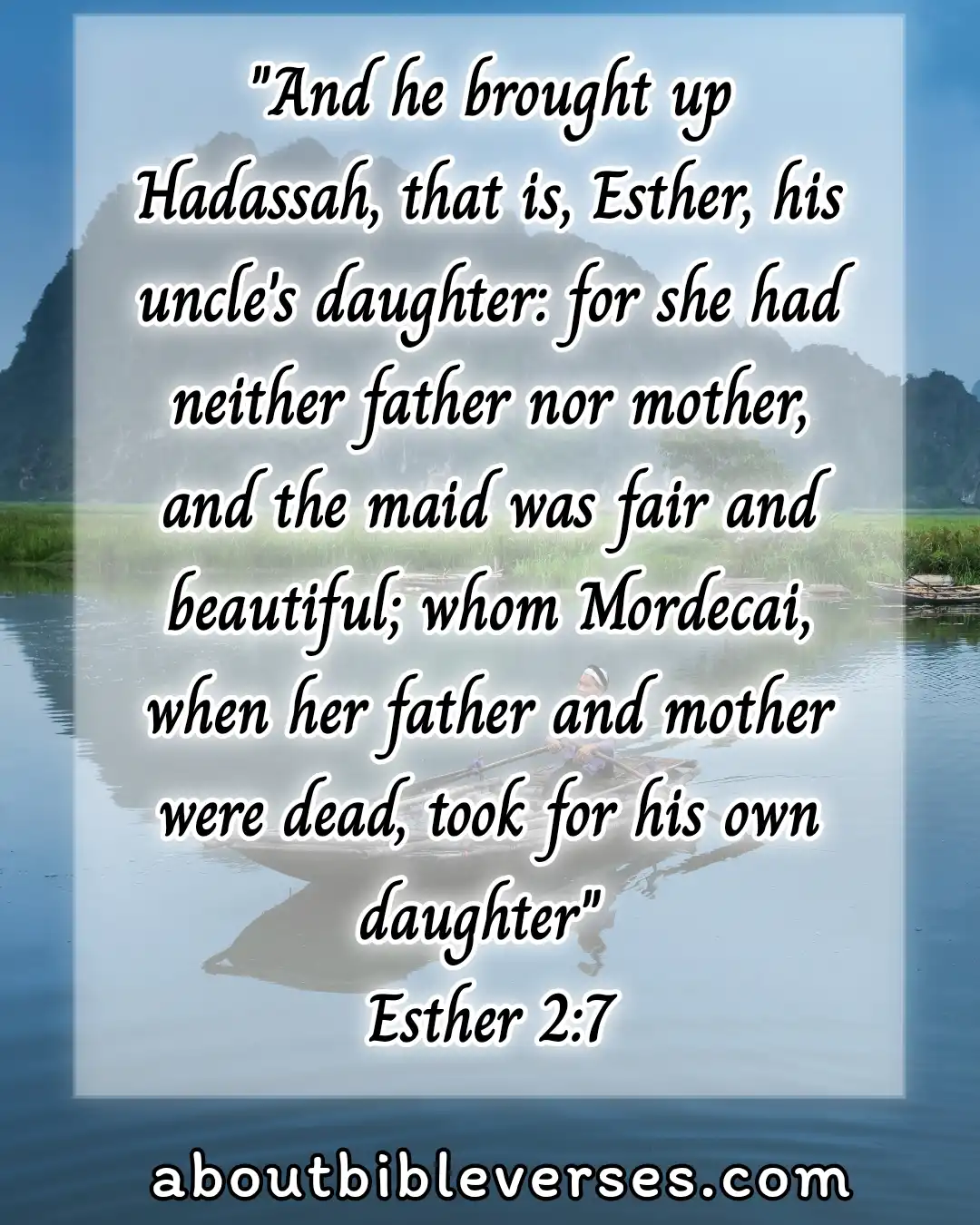 Esther 2:7(KJV)"And he brought up Hadassah, that is, Esther, his uncle's daughter: for she had neither father nor mother, and the maid was fair and beautiful; whom Mordecai, when her father and mother were dead, took for his own daughter"
Explanation:- The Lord has a beautiful plan for his children. He has done a wonderful job by using the life of Esther. From the life of a star, we can learn a lesson that God is in control of everything and with him everything is possible.
When the children of Israel were departed and had no hope at that time the Lord again adopted them by choosing Esther. Finally, they found hope and they were again connected with their Lord who brought them out from Egypt.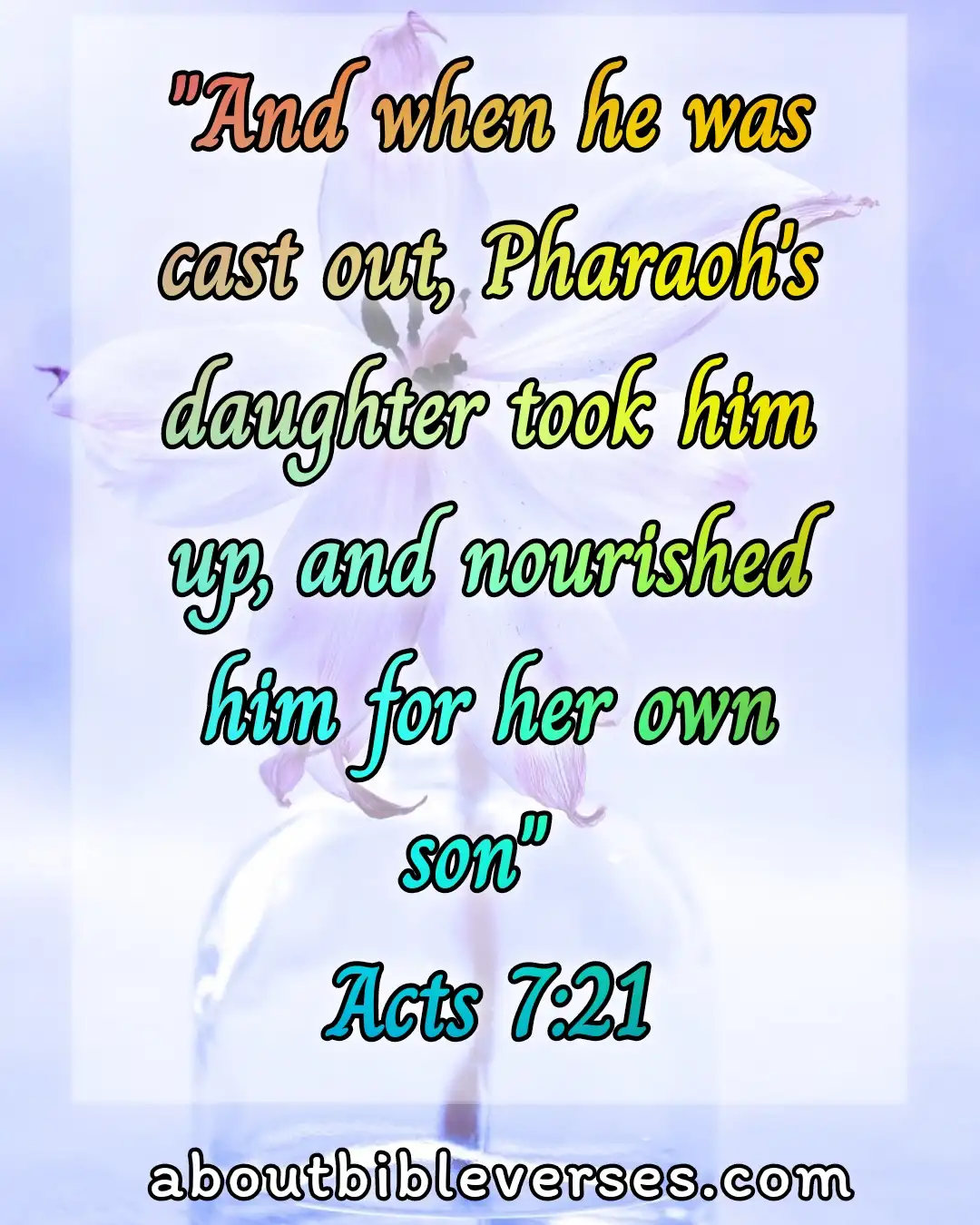 Acts 7:21(KJV)(Exodus 2:10)"And when he was cast out, Pharaoh's daughter took him up, and nourished him for her own son"
Explanation:- Israel's deliverance from the bondage of Egypt has a remarkable memory in the hearts of the Israelites. The Lord called Moses to bring His people out of Egypt.
But at that time the Pharaoh declared that all the male children of Israel should be thrown into the river Neil to confirm their death.
At that time Moses was born and his mother hid him for three months. But it was impossible for her Moses when he grew up.
She left her in a basket and her daughter Miriam used to look after her brother Moses. One day Pharaoh's daughter found Moses and she felt pity for him and took Moses to the palace(Exodus 2:10).
Though Pharaoh was a cruel man, his daughter was compassionate and kind. We should also prepare our hearts to have compassion and kindness to the poor.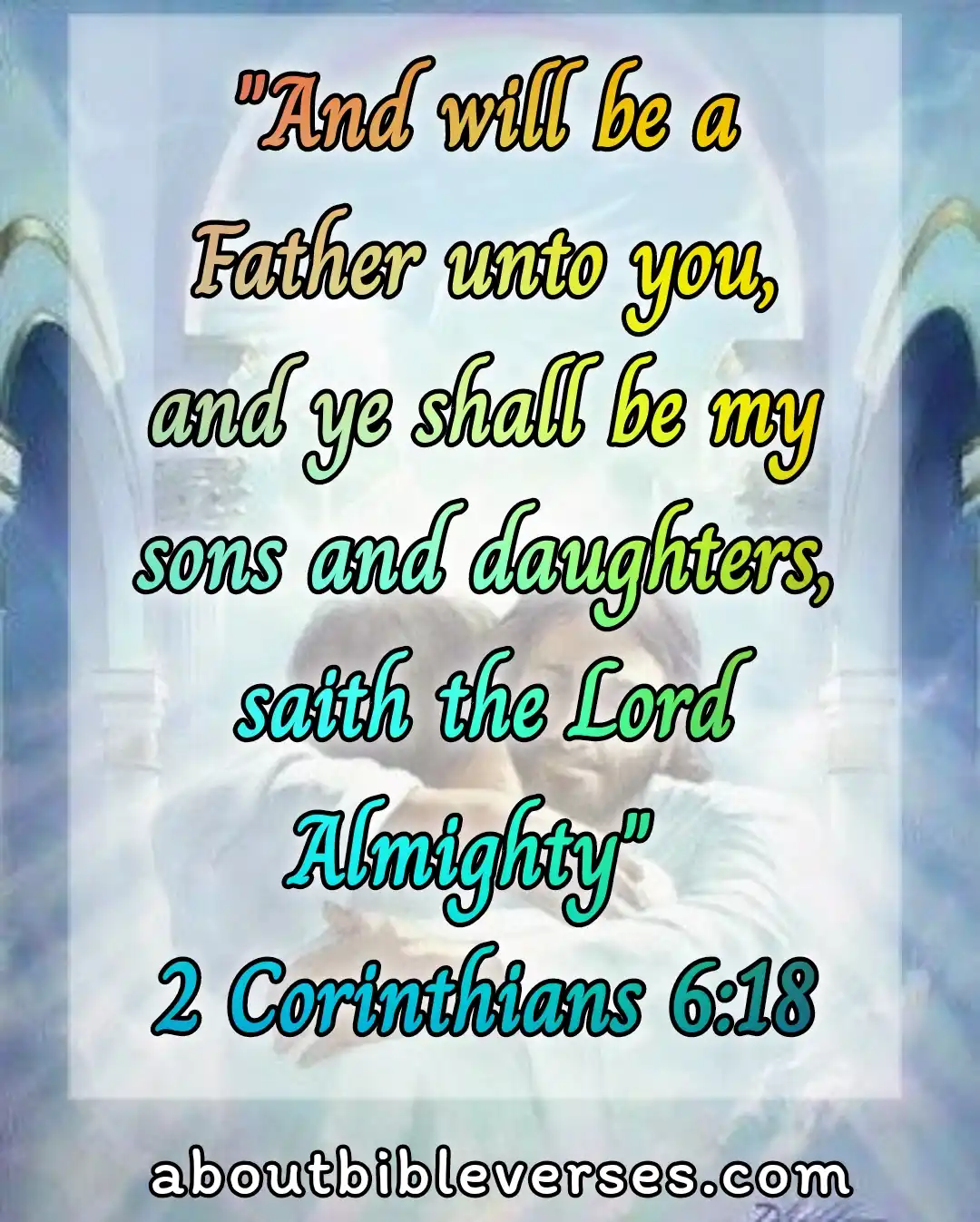 2 Corinthians 6:18(KJV)"And will be a Father unto you, and ye shall be my sons and daughters, saith the Lord Almighty"
Explanation:- In the beginning, the Lord has chosen Israel for his own people. He had done many miracles and he walked among them and he was only their God. But the children of Israel many times left their God and worshipped the idols which made the Lord angry.
Finally, the Lord adopted Gentiles and he made many promises to them by which they will also get the privilege to enter into The Kingdom of God.