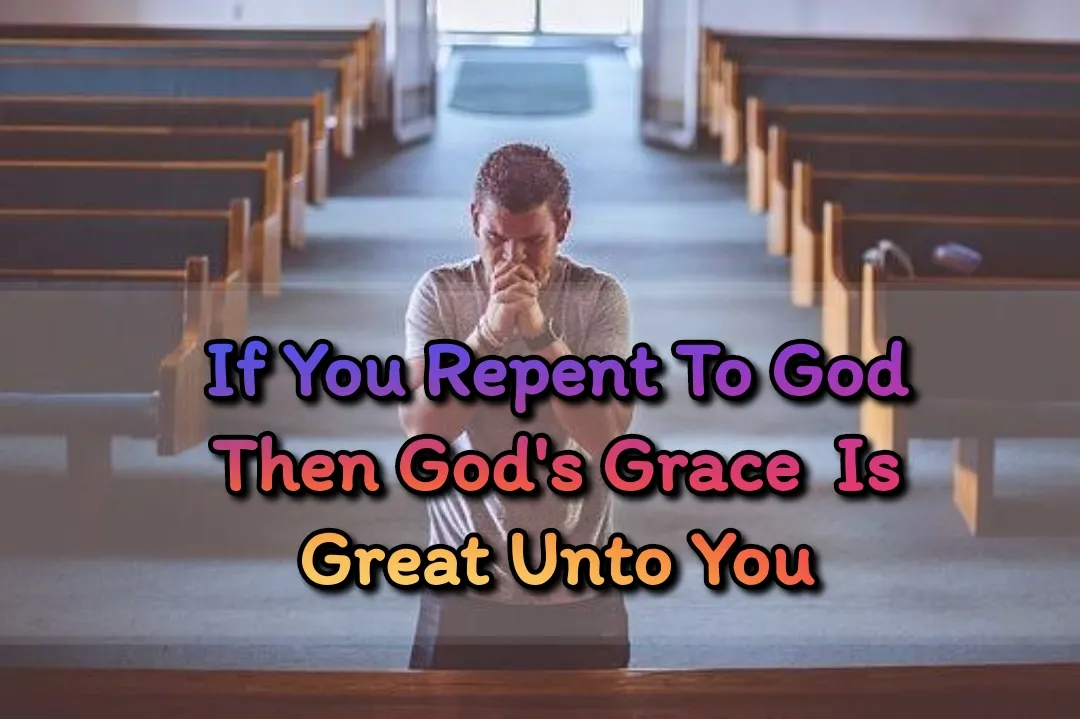 Repentance is the key to enter into God's grace. Jesus has taught us that we must repent for our sins that we have commented on this earth because we are going to enter in his Kingdom where only rises will be inherited.
Repentance produces faith in Jesus by which we can have a deep knowledge of the crucifixion of Jesus and we will remain faithful till our last breath.
so many times we ask various things to the Lord but we need to consider one thing that what does the Lord seek from us. The only thing that the Lord wants from us is repentance and faith in him so that we can get his blessings in our life.
Jesus and John the Baptist also preached about repentance and they told us the kingdom of God is at hand.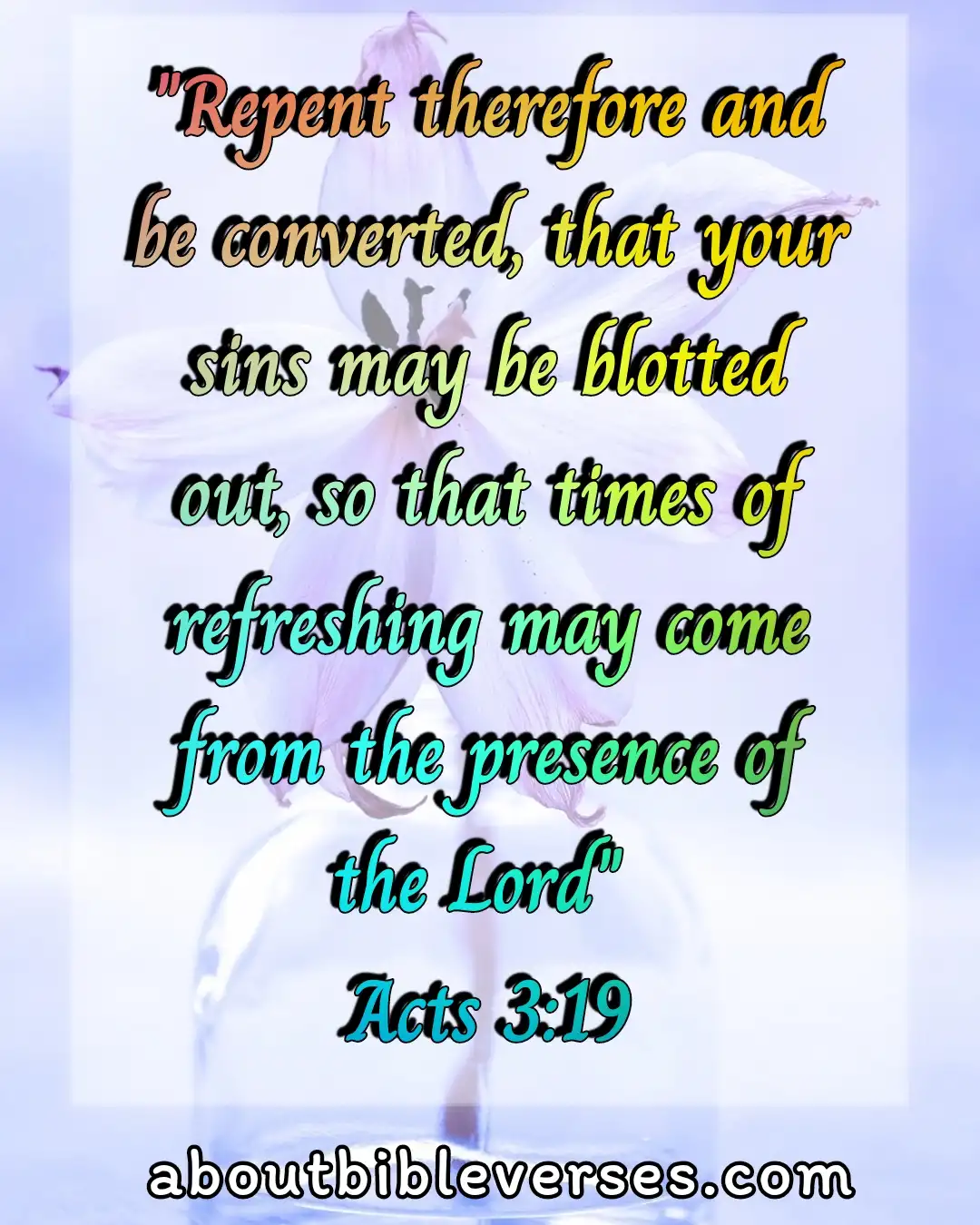 Acts 3:19(KJV)"Repent ye therefore, and be converted, that your sins may be blotted out when the times of refreshing shall come from the presence of the Lord"
Explanation:- To come before the Lord we all need to repent ourselves for the sins that we have committed. We cannot get the touch of the Lord until we come before him with a repentant heart. While the people look at our outer body, God looks at our hearts. our sins will be forgiven only when we will surrender ourselves and we will repent for all our evil doings.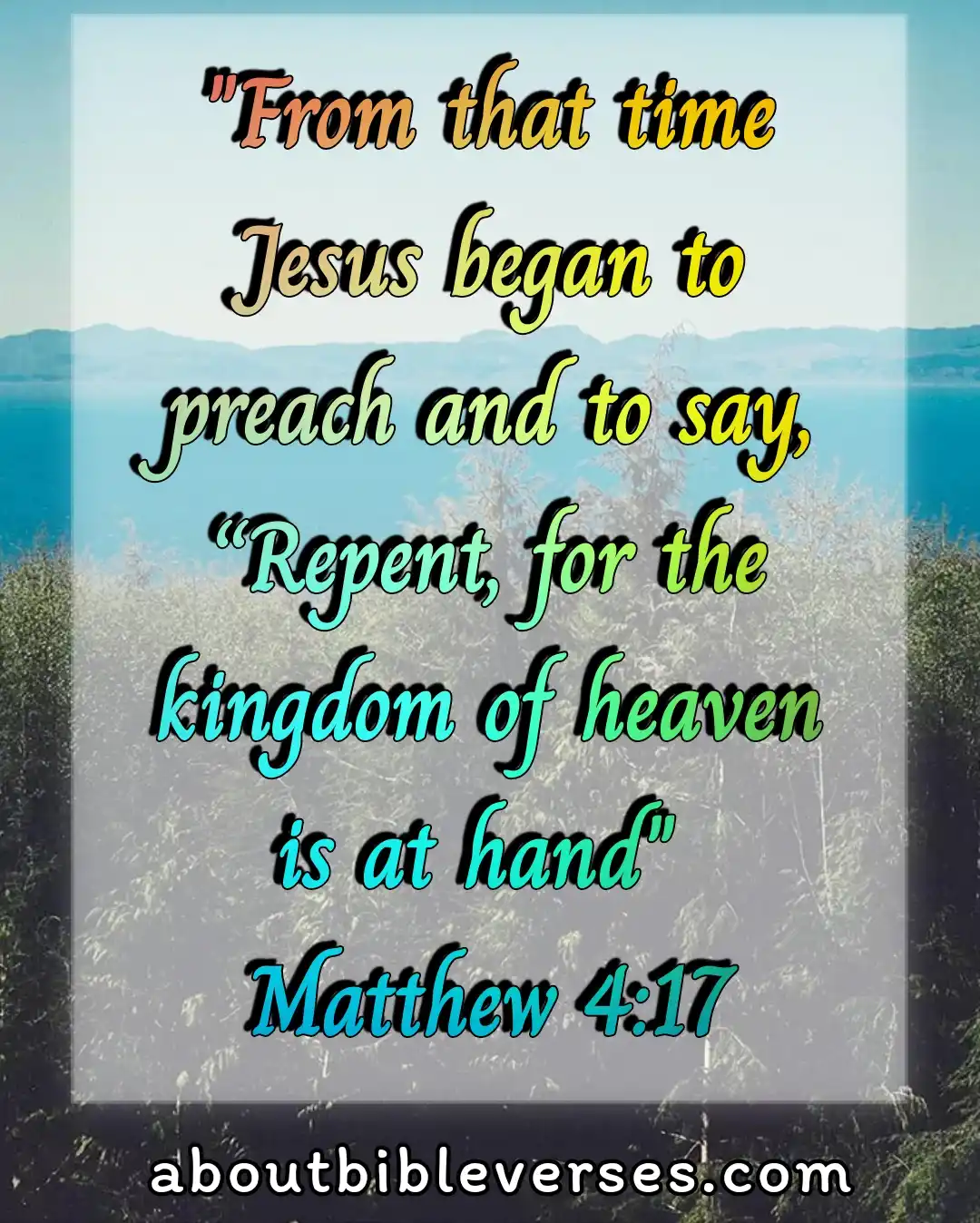 Matthew 4:17(KJV)"From that time Jesus began to preach, and to say, Repent: for the kingdom of heaven is at hand"
Explanation:- When Jesus was on this earth he began his ministry to the Jews and he asked them to repent for their sins as the kingdom of God is at hand. Everyone has to repent for the sins as the Bible says that we all are sinners in the eyes of the Lord.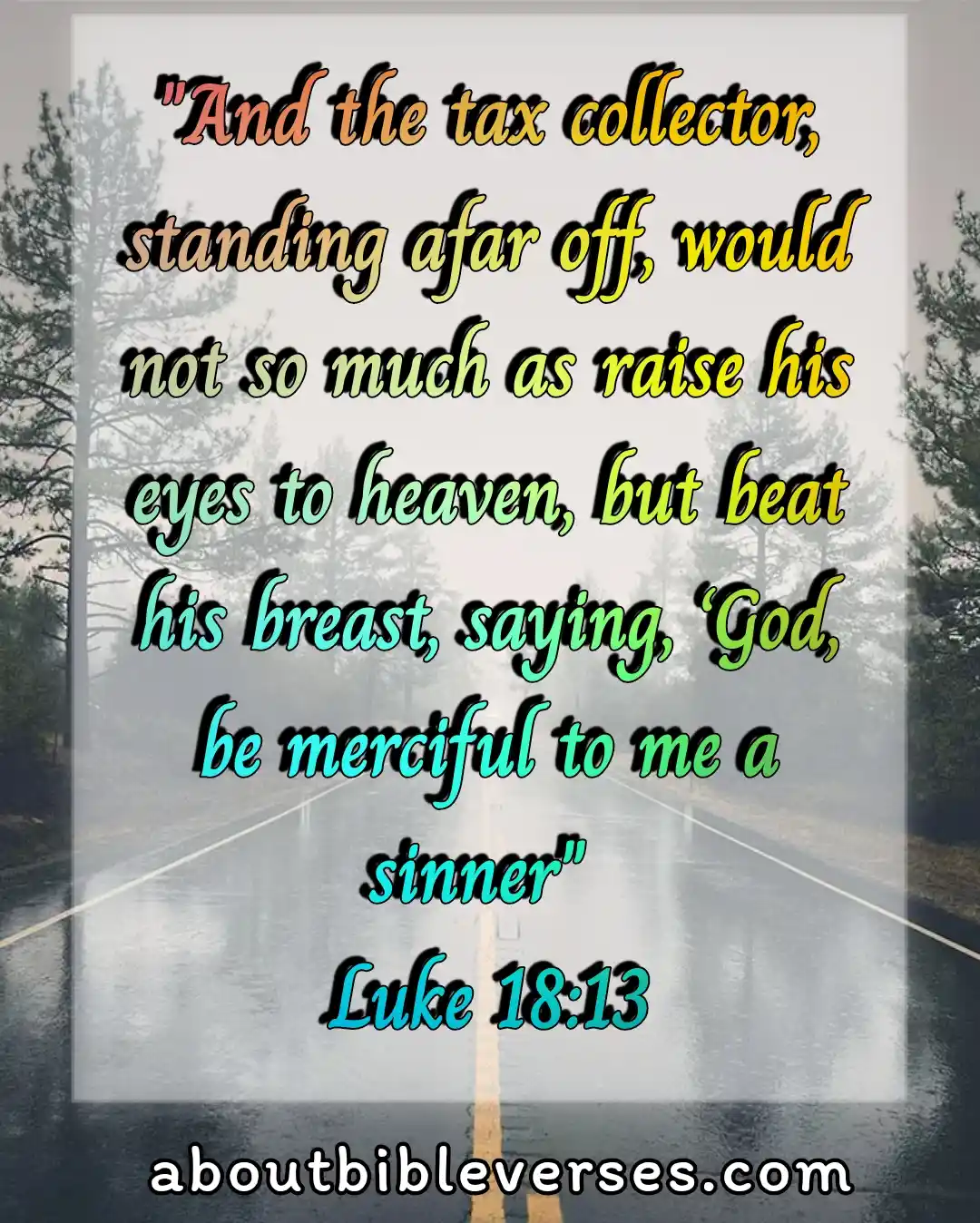 Luke 18:13(KJV)"And the publican, standing afar off, would not lift up so much as his eyes unto heaven, but smote upon his breast, saying, God be merciful to me a sinner"
Explanation:- To enter God's Kingdom one must repent from his heart so that he can find God's sight in his life. The poor publican looked up to heaven and he got grace in his life and he received it because he repented.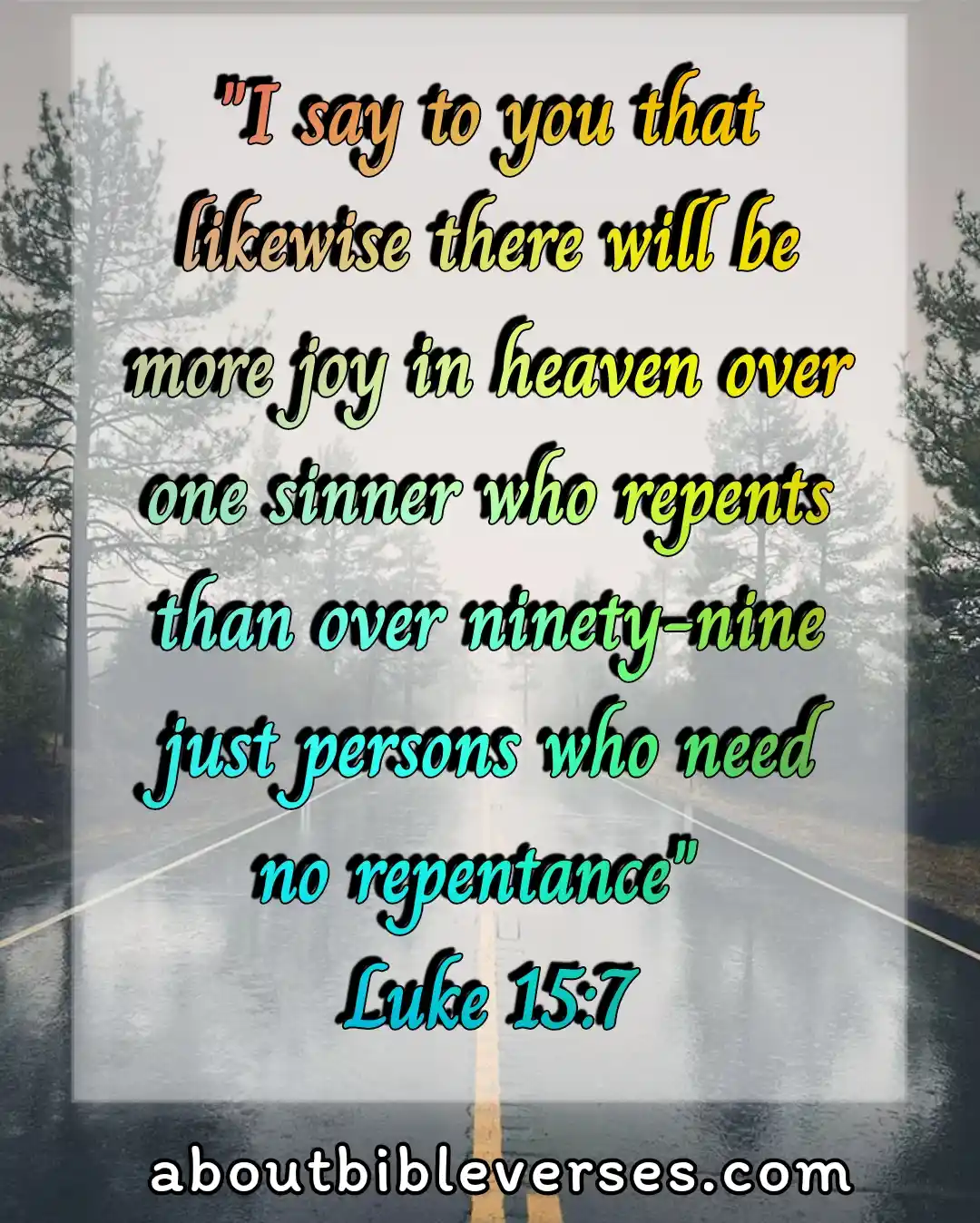 Luke 15:7(KJV)"I say unto you, that likewise joy shall be in heaven over one sinner that repenteth, more than over ninety and nine just persons, which need no repentance"
Explanation:- The word of God says that when someone repents on this earth the heaven also expresses its joy. We all have to repair and before The throne of God as we are the sinners in his eyes. We cannot become righteous by our own works.
To receive the special blessings from the Lord one has to surrender himself first and then he has to repent for his sins that he had committed in his life.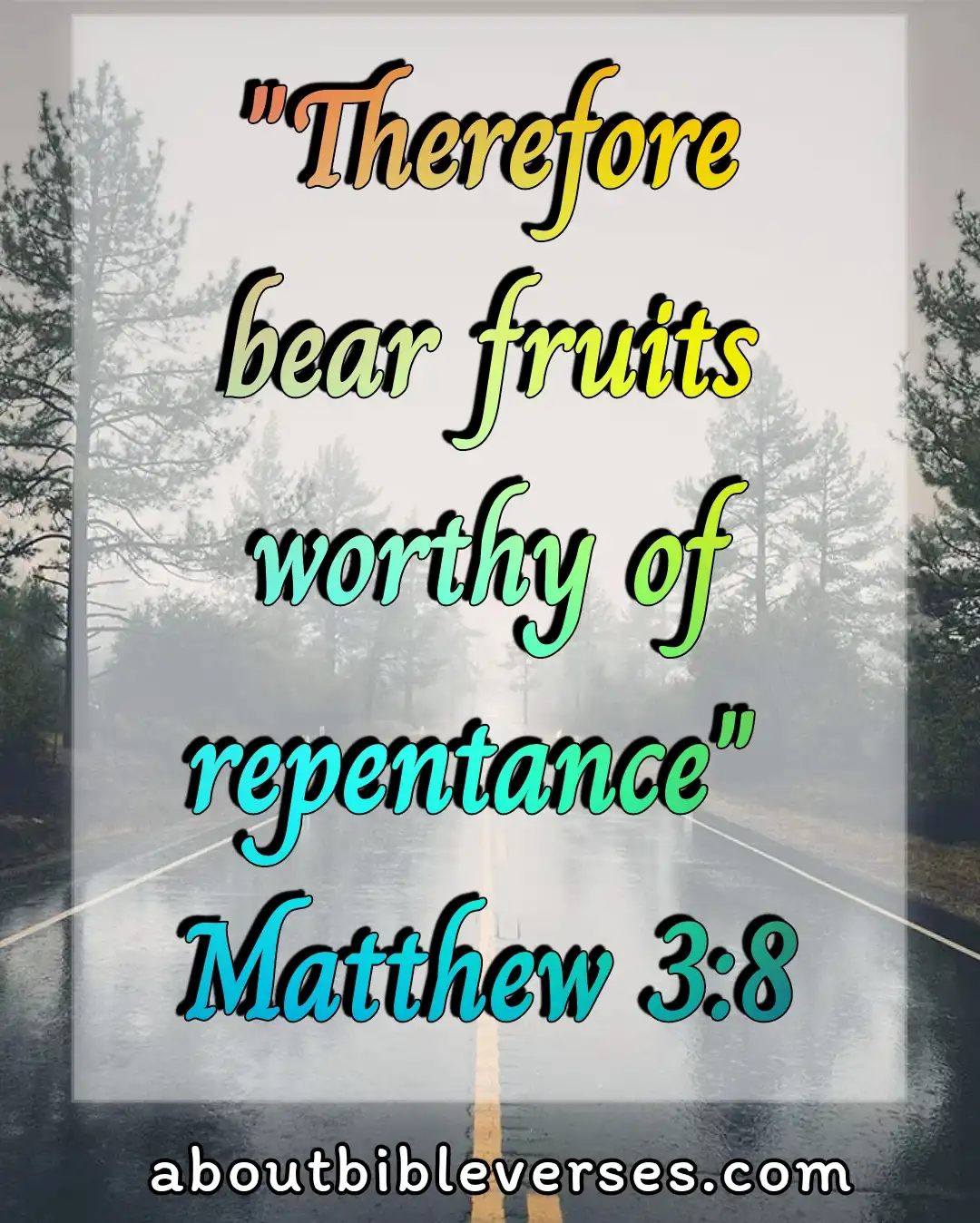 Matthew 3:8(KJV)"Bring forth therefore fruits meet for repentance"
Explanation:- We all are called to be saved by the grace of God because Jesus has shown his Grace on the cross by giving his life for our sins.
Now we have to accept Him by faith so that we can become His children and we can inherit the kingdom of God by repenting our sins.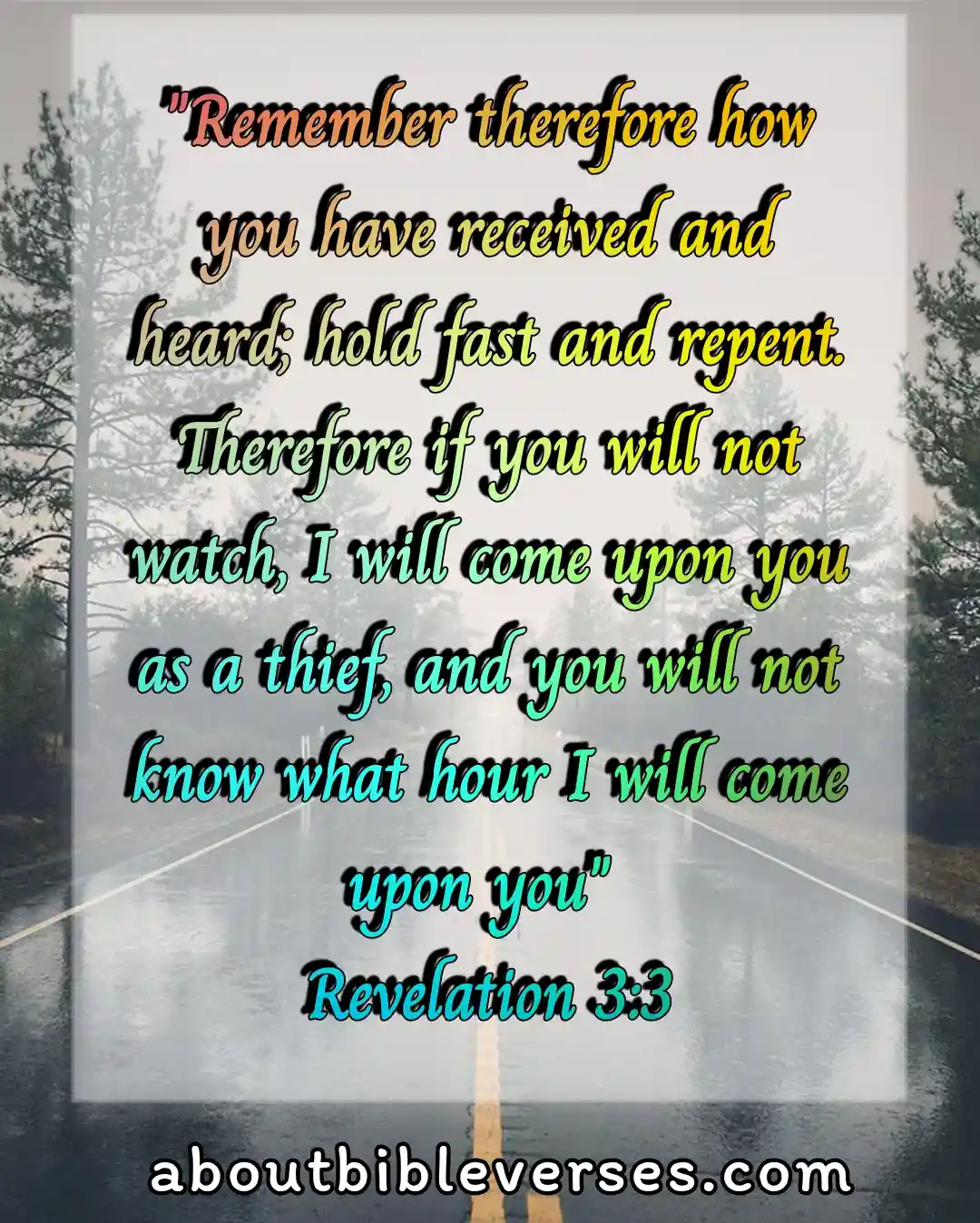 Revelation 3:3(KJV)"Remember therefore how thou hast received and heard, and hold fast, and repent. If therefore thou shalt not watch, I will come on thee as a thief, and thou shalt not know what hour I will come upon thee"
Explanation:- Nobody knows the time of when Jesus will come again on this earth. His second coming will be just like the thief who comes at night but none can foretell that. We all should be careful so there we can get his grace in our life. Jesus wants us to be repainted so that we can enter into his Kingdom.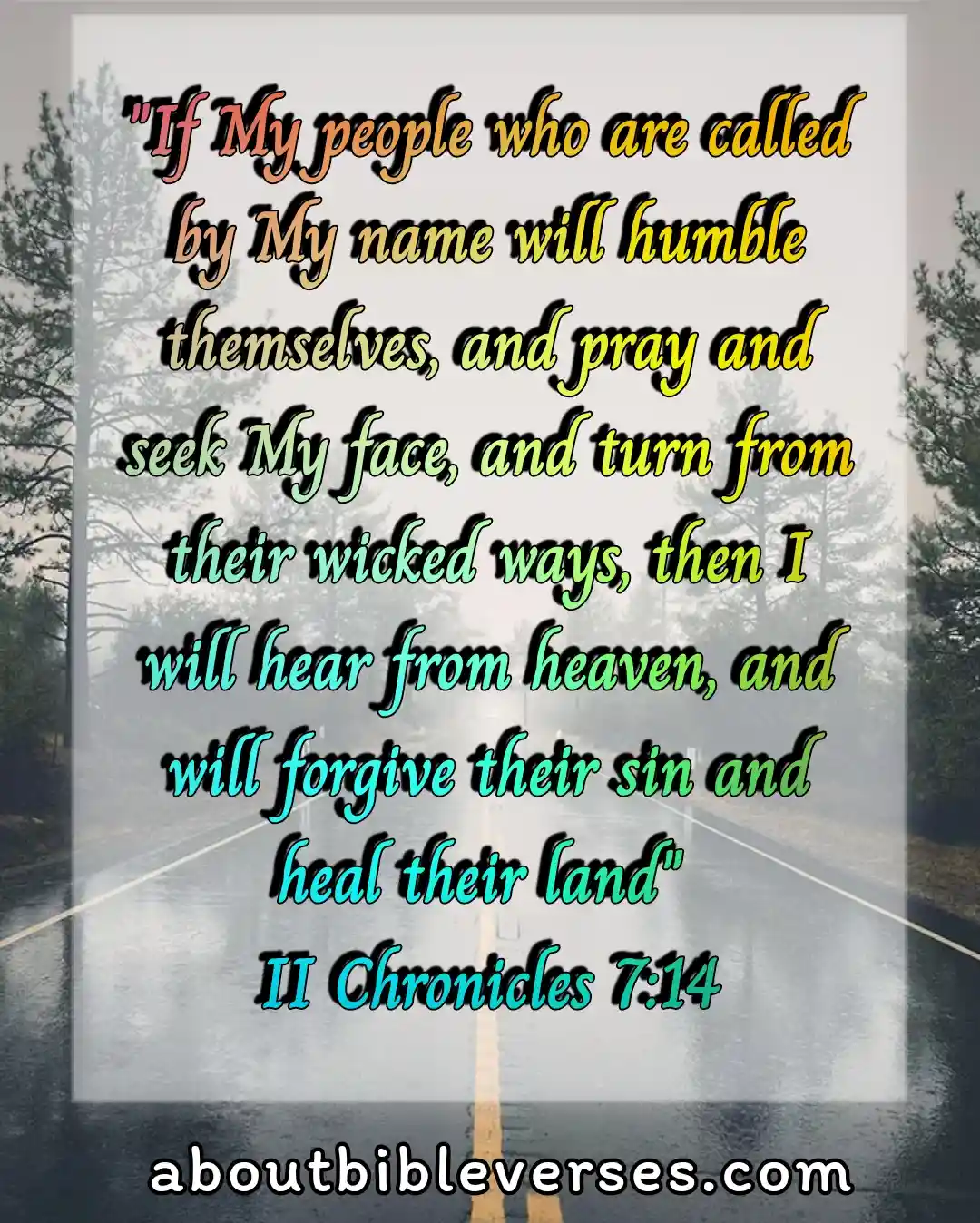 2 Chronicles 7:14(KJV) "If my people, which are called by my name, shall humble themselves, and pray, and seek my face, and turn from their wicked ways; then will I hear from heaven, and will forgive their sin, and will heal their land"
Explanation:- The Lord asked his people to repent so that they can get his blessings. They must seek his face when they live without God's guidance. The Lord looks at our heart and he wants us to be holy and righteous so that we can get his grace.
The Lord is merciful and gracious and if we submit ourselves before him with a repentant heart then we will fill his presence in our life.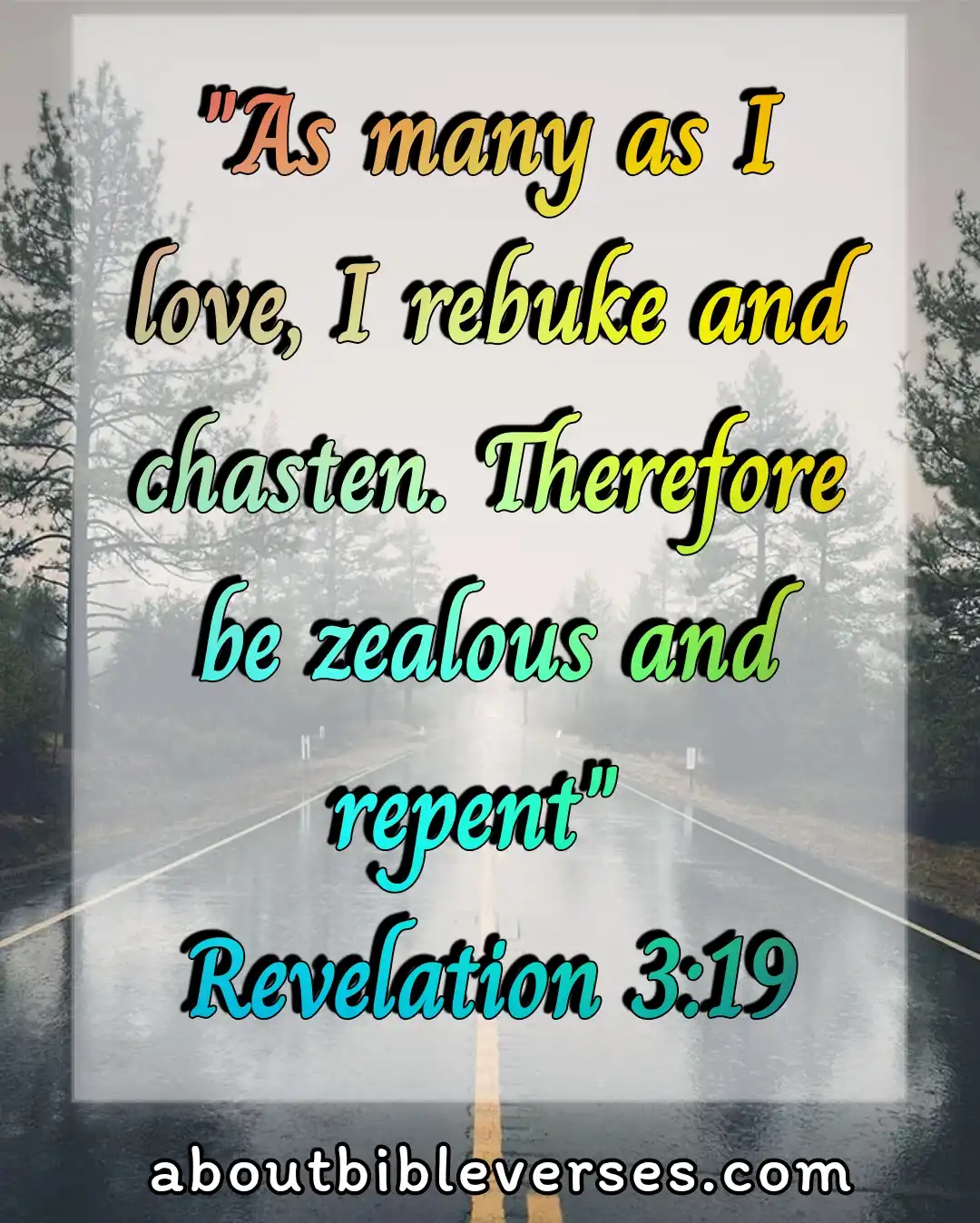 Revelation 3:19(KJV)"As many as I love, I rebuke and chasten: be zealous therefore, and repent"
Explanation:- God loves whom he cares and he also chastises when people leave his ways. God does not like people who forget him and his teachings. The Lord requires repentance from his people who follow the world instead of him.
The Lord wants his people to have a repentant heart so that he can forgive them and help them to receive his presence again.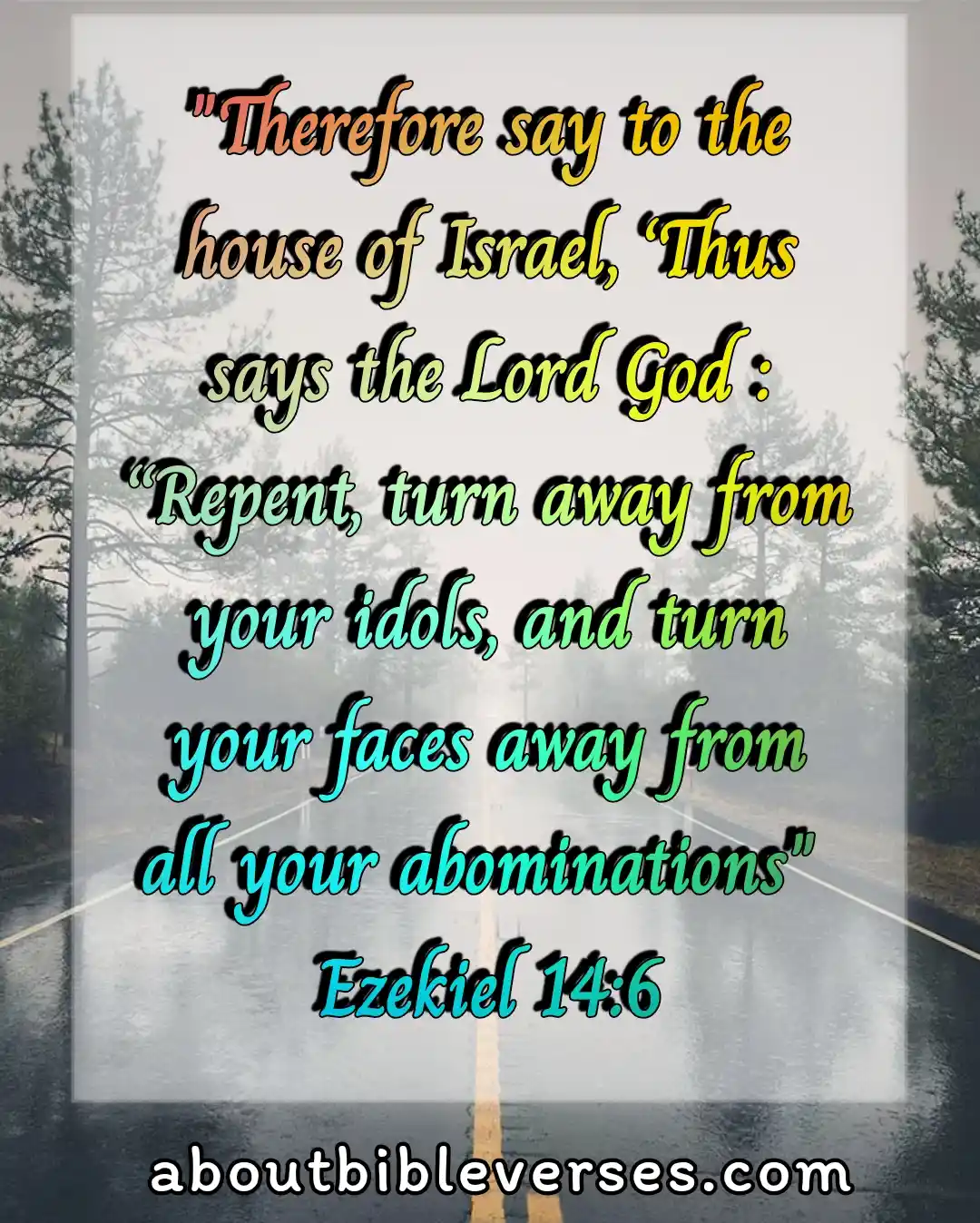 Ezekiel 14:6(KJV)"Therefore say unto the house of Israel, Thus saith the Lord God; Repent, and turn yourselves from your idols; and turn away your faces from all your abominations"
Explanation:- when the children of Israel left the presence of the Lord and they had practiced idle worshipping in their midst the Lord was angry upon them. The Lord is a jealous God and he does not like any of his children to worship other gods before him.
When the Lord brought persecutions against them they understood that they must repent for their sins so that they can get God's grace again.
Same thing will happen to us if we leave God's presence in our life and if we involve ourselves in worldly matters.
Revelation 2:21-22(KJV)"And I gave her space to repent of her fornication; and she repented not Behold, I will cast her into a bed, and them that commit adultery with her into great tribulation, except they repent of their deeds"
Explanation:- The people of this age will experience eternal destiny in two places. People who will believe in Jesus after repenting their sins will test the everlasting life with the presence of Lord Jesus and on the other hand, the unrighteous will be thrown into the lake of fire forever.
Because of this incident, there will be two places in the near future we have to be very careful in our daily life. If we do not repent for our daily sins then we will have to pay its consequences.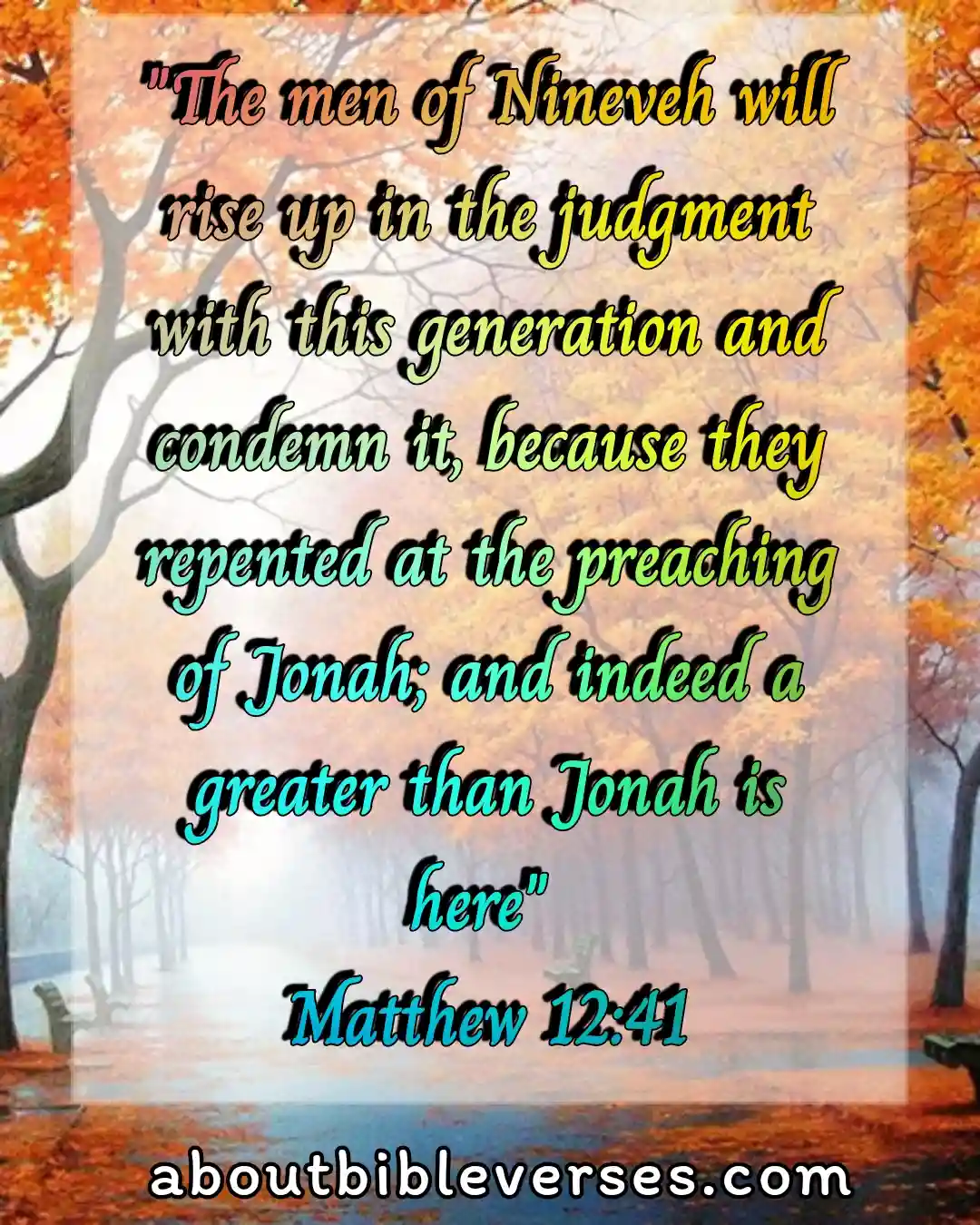 Matthew 12:41(KJV)"The men of Nineveh shall rise in judgment with this generation, and shall condemn it: because they repented at the preaching of Jonas; and, behold, a greater than Jonas is here"
Explanation:- Jesus gave an example that the people of Nineveh were given Jonah to believe in him to be delivered from the rate of God.
In that same way Jesus was given for the entire mankind to believe in him through repentance so that they can all be saved by his precious blood. The wages of sin is death and believing in Jesus through repentance will enable us to have an eternal life.
God's Grace Is Great
God's grace is great and we cannot measure it with our earthy tools. To show his greatness the Lord himself came down on this earth and died on the cross for us. There is no one in human history ever did like Jesus.
We can not imagine how much he loves us. To deliver us from the eternal death he took from a man and had gone through many sufferings and at last he gave his life on the cross. God's grace is amazing and we will be saved by his grace.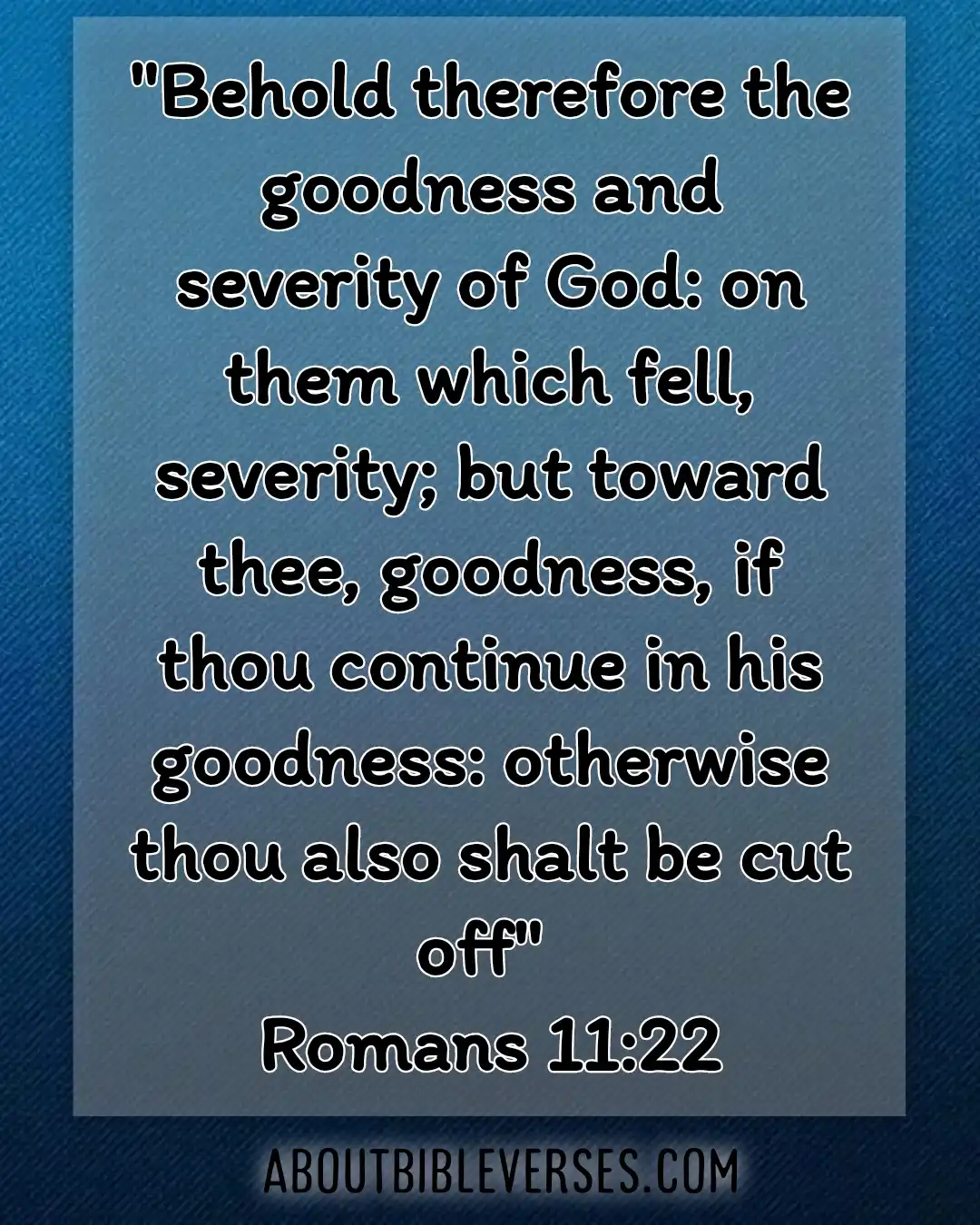 Romans 11:22(KJV)" Behold therefore the goodness and severity of God: on them which fell, severity; but toward thee, goodness, if thou continue in his goodness: otherwise thou also shalt be cut off "
Explanation:- In the old testament people were saved by the Mosaic law but in today's time, we are to be saved by the grace of Jesus Christ. We need to believe that Jesus died for our sins on the cross and he took all our sorrows and sins on his shoulder. We will be free from God's anger by following him with a repentant heart.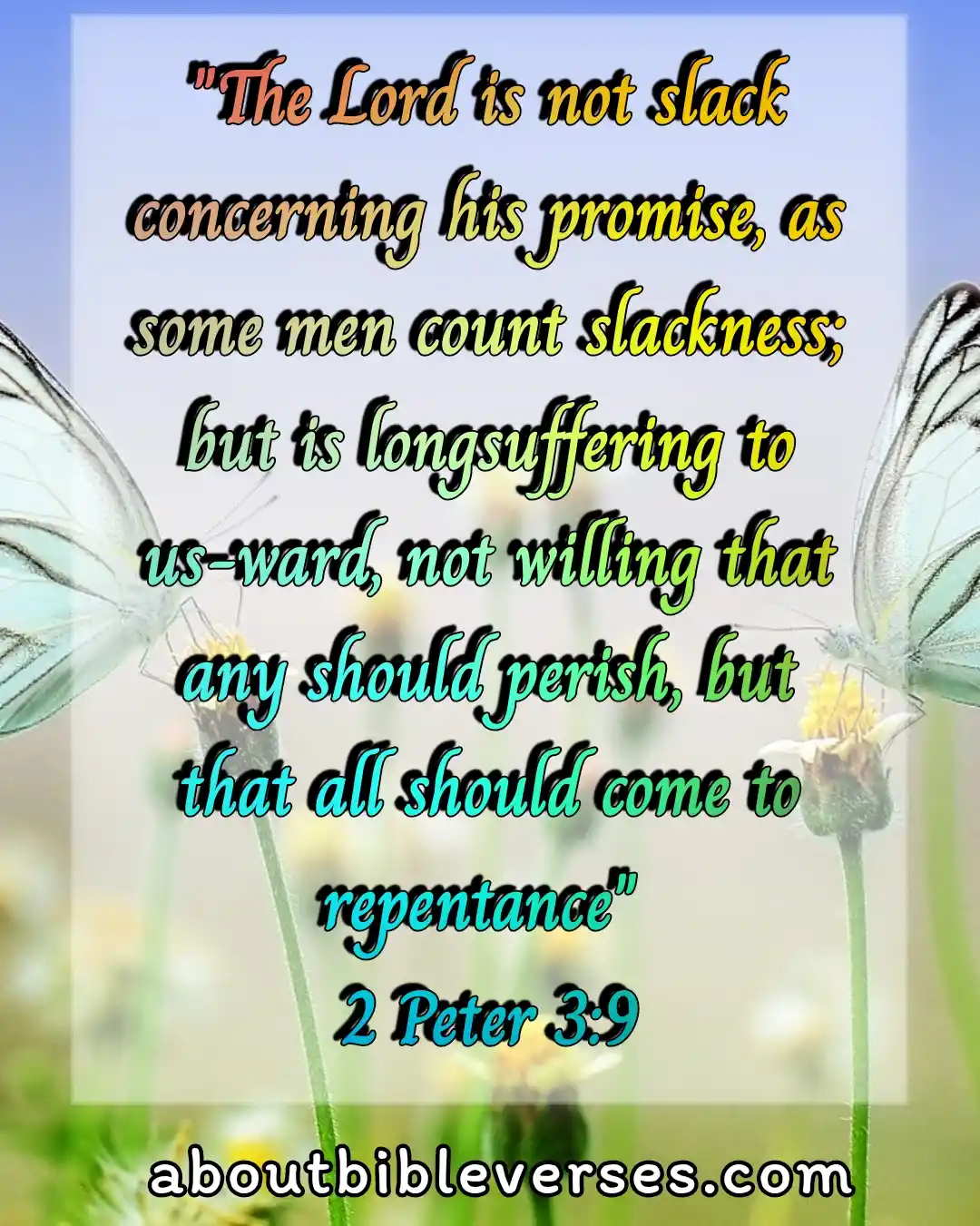 2 Peter 3:9(KJV)"The Lord is not slack concerning his promise, as some men count slackness; but is longsuffering to us-ward, not willing that any should perish, but that all should come to repentance"
Explanation:- When we look around the world we can see many illegal works are going on and we see that the unrighteous are growing very fast. At that time they often ask why God is so late to give them punishment.
but God has given us a specific time by which we have the chance to turn back from our sinful nature to walk in God's nature to inherit the permanent place where we will live together after our physical death. To enter into that new Kingdom we must repent by which our heart will generate kindness love towards God as well as towards the societies.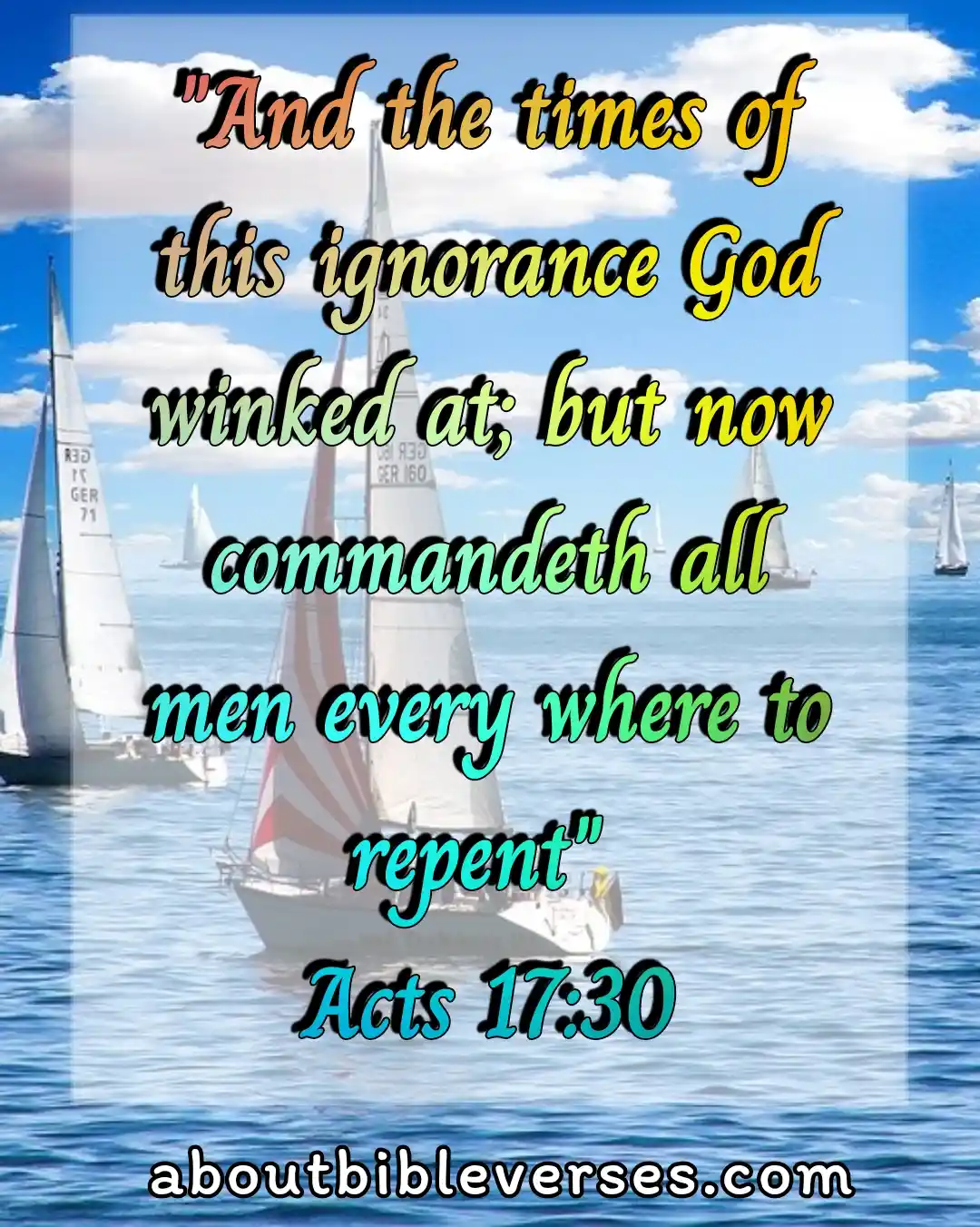 Acts 17:30(KJV)"And the times of this ignorance God winked at; but now commandeth all men everywhere to repent"
Explanation:- In the beginning, God revealed himself to a particular nation that was Israel but the Lord also promised Abraham that by which seat all the families on this earth will be blessed.
That was caused by the birth of Jesus from the lineage of Abraham. Jesus came on this earth so that every human can get salvation by repenting their sins.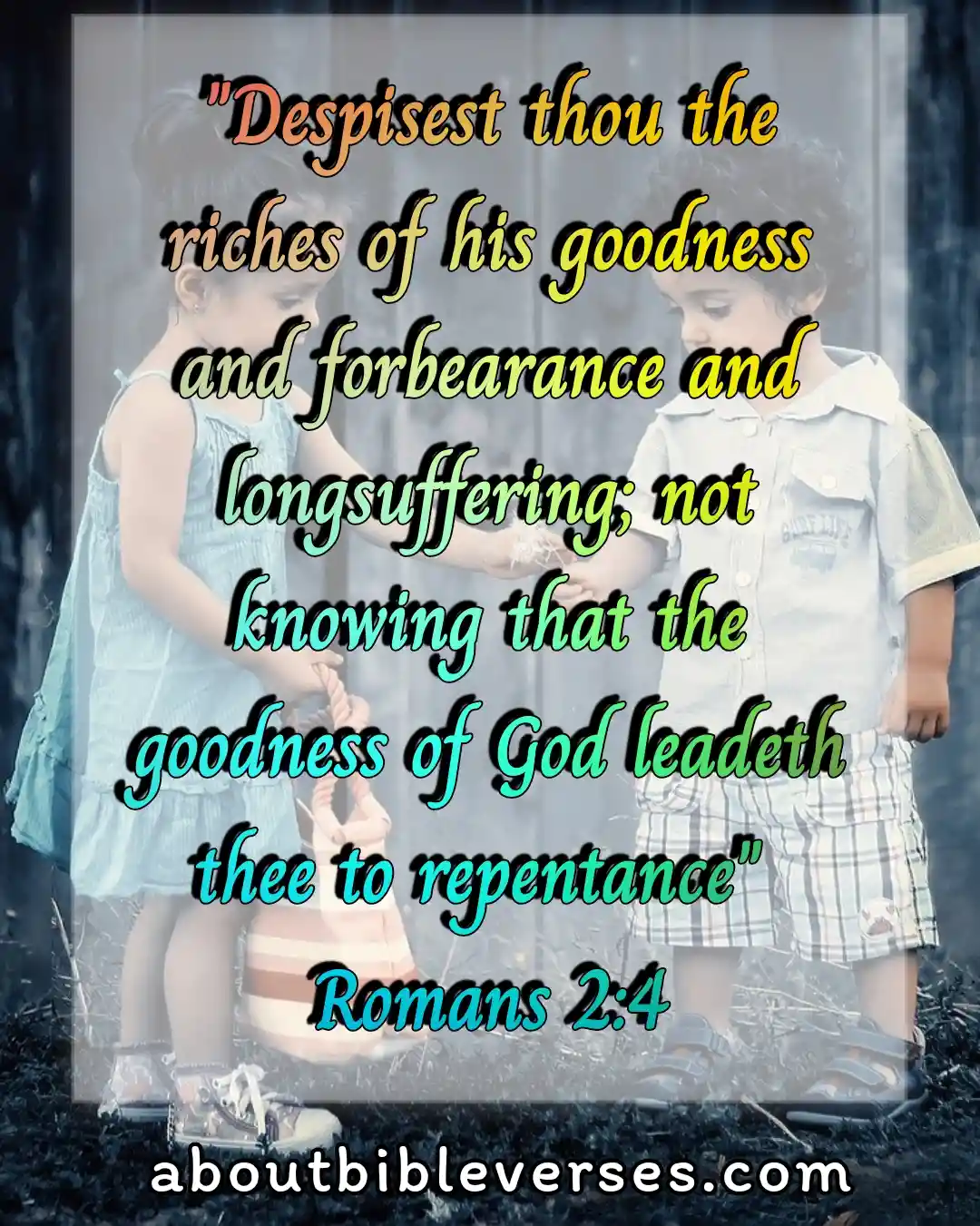 Romans 2:4(KJV)"despisest thou the riches of his goodness and forbearance and longsuffering; not knowing that the goodness of God leadeth thee to repentance"
Explanation:- God's goodness is best for our spiritual life because it helps us to repent for our sins as well as it also helps us to walk in God's way. By nature we are sinners and with our worldly knowledge, we cannot understand the goodness of God.
But the Lord says that he speaks in our hearts so that we can give ourselves in his guidance. To become the children of God we all have to repent so that God's grace will be affected in our life.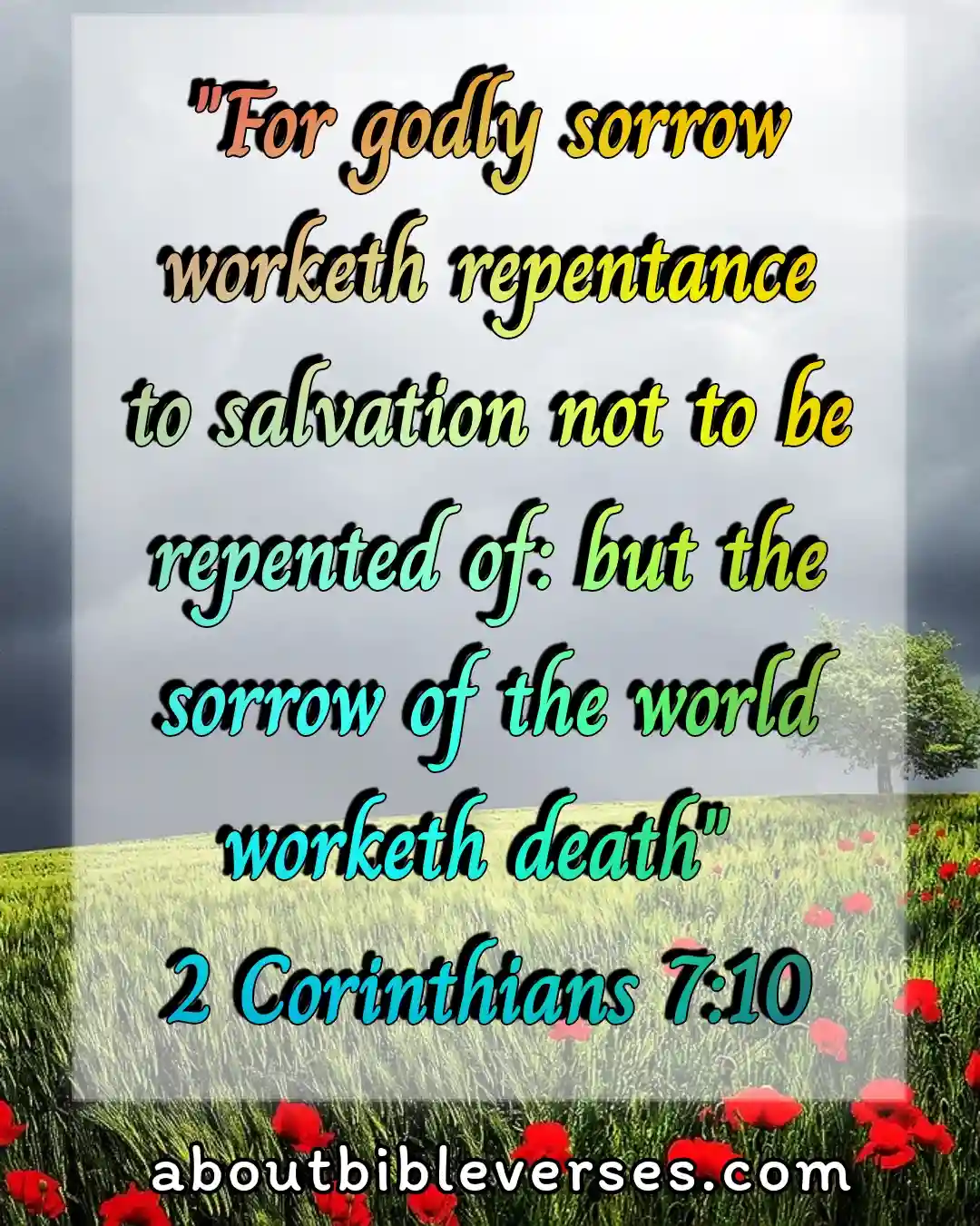 2 Corinthians 7:10(KJV)" For godly sorrow worketh repentance to salvation not to be repented of: but the sorrow of the world worketh death"
Explanation:- When someone really understands the pain of Jesus Christ on the cross and his sufferings for the entire human being he will turn back his life from the worldly lifestyle and he will repent with a genuine heart and will receive God's blessings.
Without repentance, we cannot win the heart of the Lord. Repentance brings a change in your heart which leads us into a new world where we understand that the grace of Jesus Christ is enough for our life.