Many people in this world are searching how we can change your life. But in Jesus, we get life-changing information.
When we receive Jesus in our life we find something different which leads us to live a righteous life and a Holly life. We must understand how wonderful it is when we accept Jesus in our life and everything changes suddenly.
Jesus is God in the flesh who came on this earth to keep us alive while we were dead by the sin that we inherited from Adam.
Those who have not received Jesus in their life are spiritually dead. Jesus came to give us life so that we can live with him in heaven where he will explore his glory in the ages to come.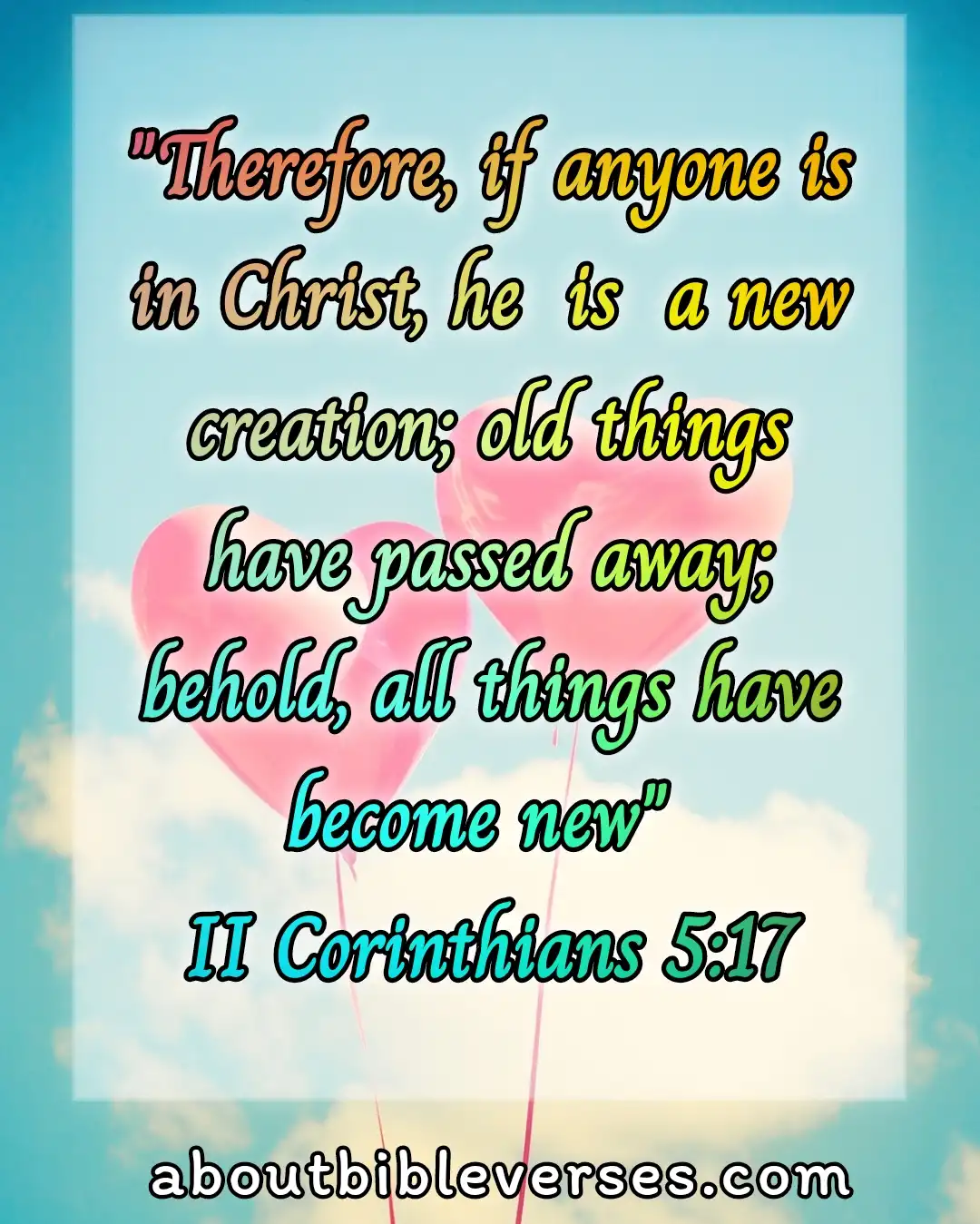 2 Corinthians 5:17(KJV)"Therefore if any man be in Christ, he is a new creature: old things are passed away; behold, all things are become new"
Explanation:- Receiving Christ we become a new creation. Until we accept Jesus as our personal savior and God we remain dead in the eyes of the Lord. As soon as we receive Jesus in our life all our past sins get washed away by precious blood.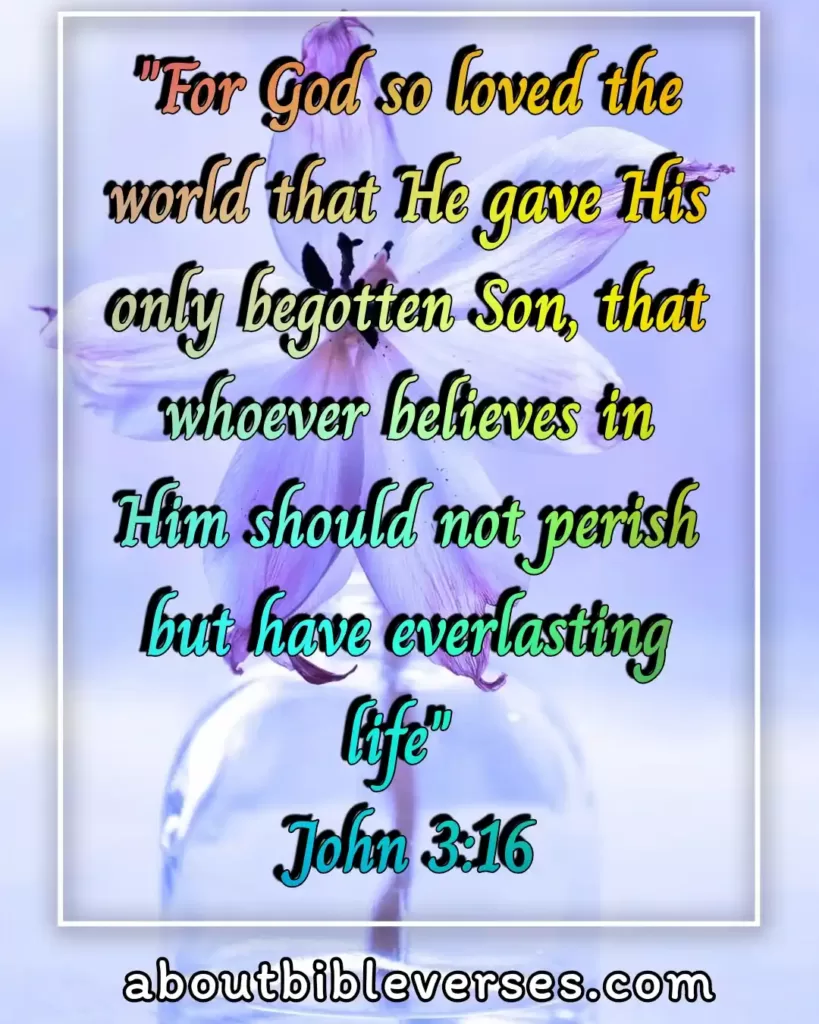 John 3:16(KJV)"For God so loved the world, that he gave his only begotten Son, that whosoever believeth in him should not perish, but have everlasting life"
Explanation:- God loves us so much that is why he has sent his only begotten son for our salvation. When we were sinners and spiritually dead from his presence at that time he recovered us by sending his son on the cross.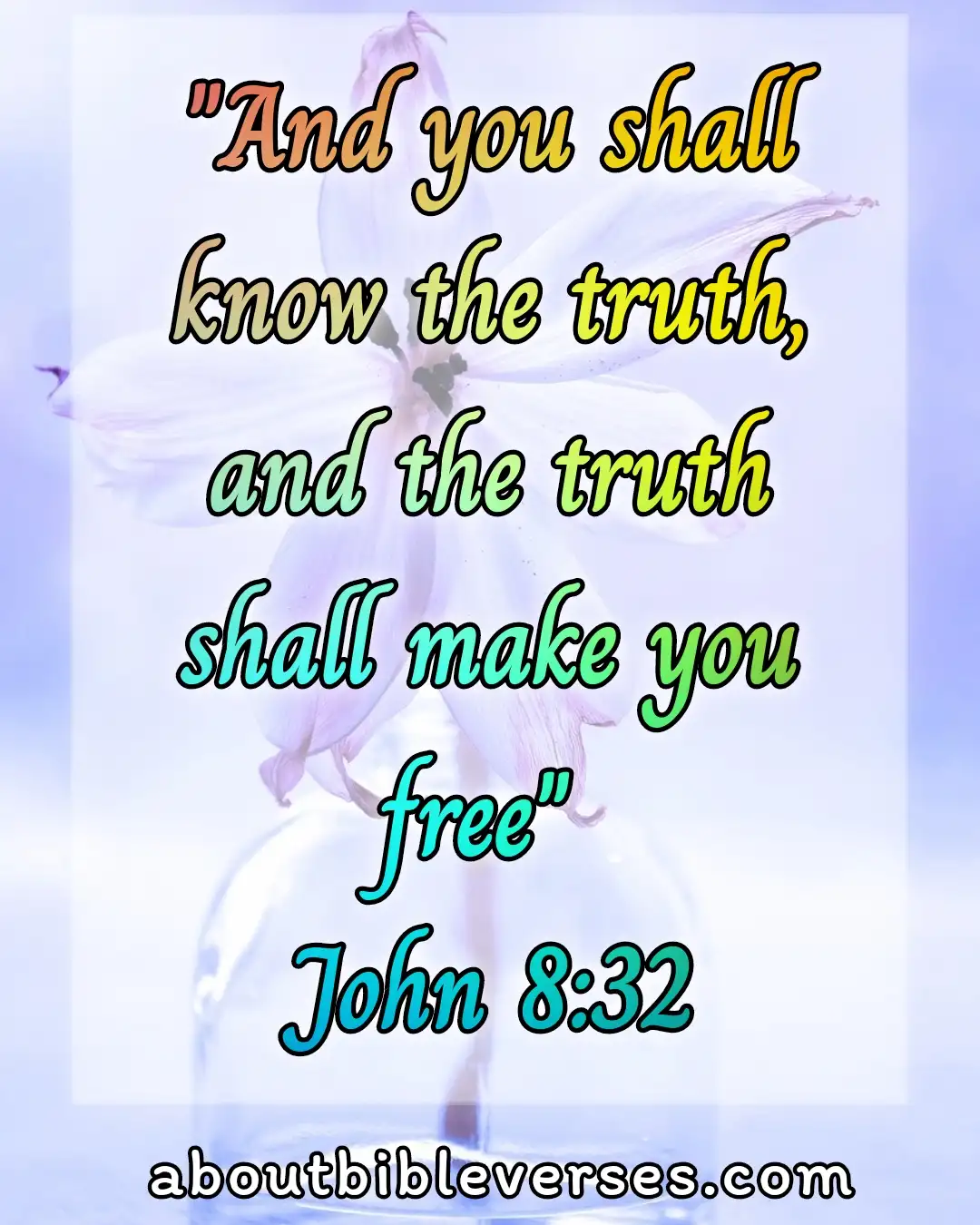 John 8:32(KJV)"And ye shall know the truth, and the truth shall make you free"
Explanation:- One will be free only when he will know Jesus. Jesus is the light of the world and whosoever will receive him will get the truth and the truth will set him free from all kinds of bondages.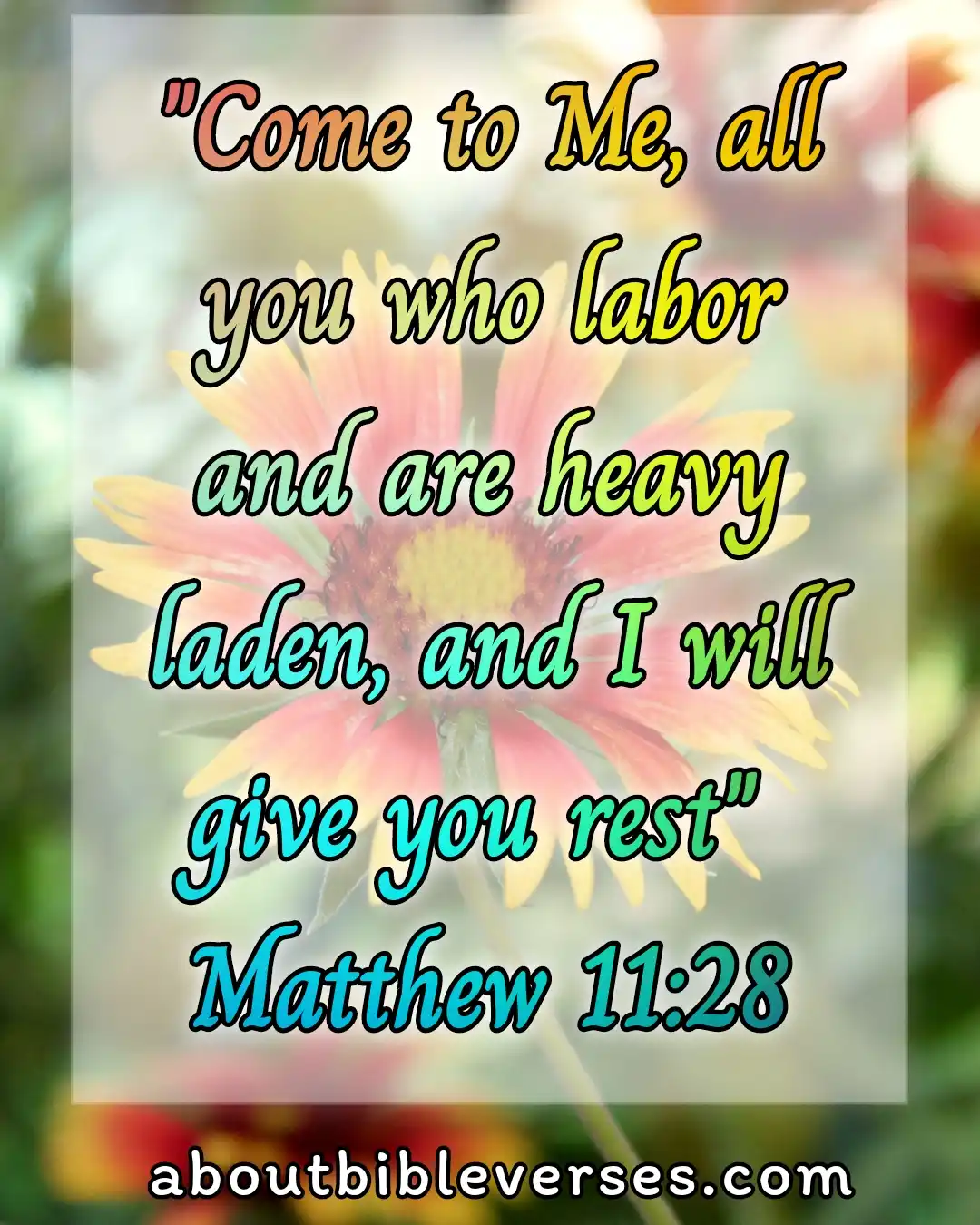 Matthew 11:28(KJV)"Come unto me, all ye that labour and are heavy laden, and I will give you rest"
Explanation:- In this world, we will not get peace and rest from anyone. We will be tired and helpless in the journey of our life but Jesus says that if we receive him then we will get the rest in him which will give us eternal salvation.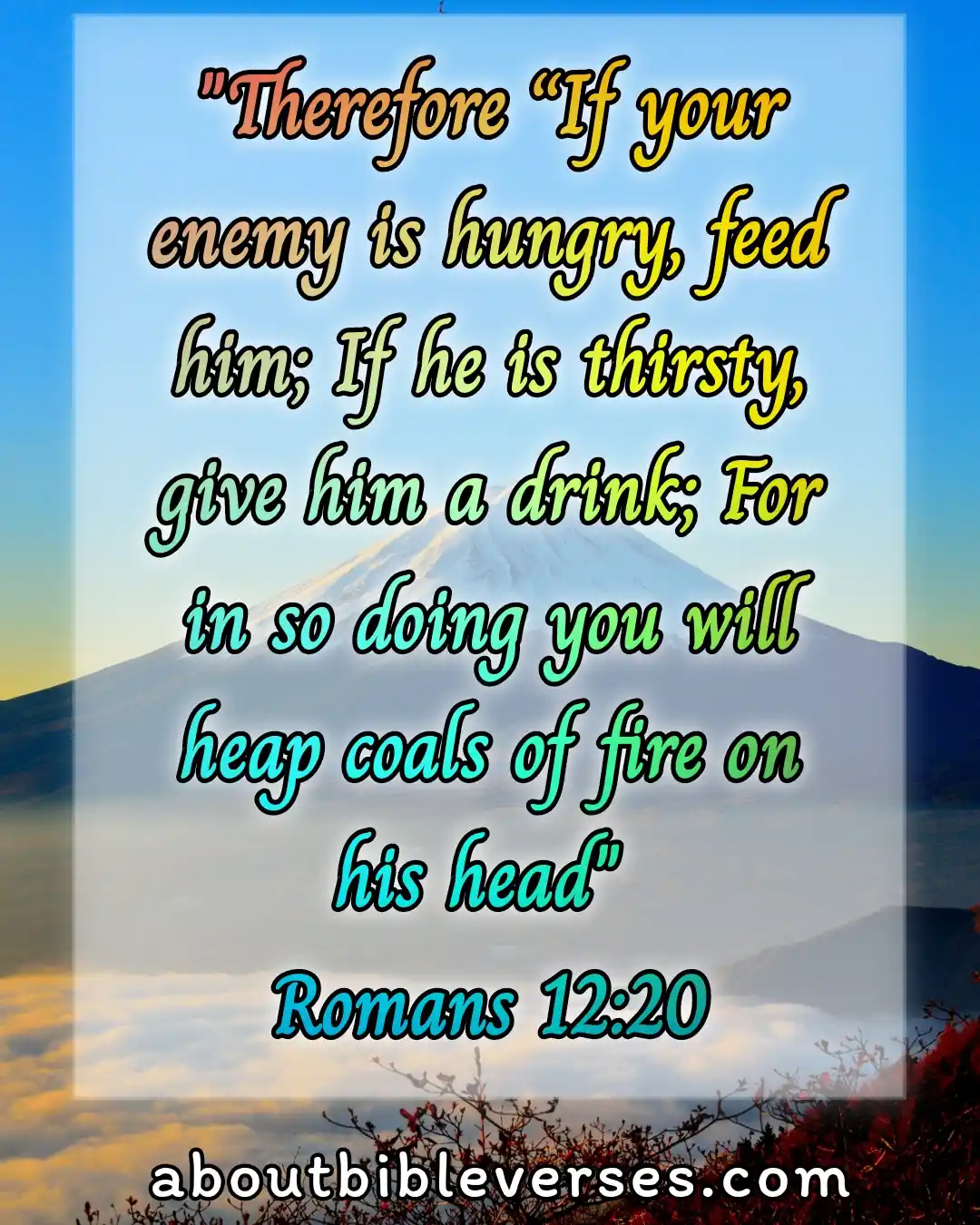 Romans 12:2(KJV)"And be not conformed to this world: but be ye transformed by the renewing of your mind, that ye may prove what is that good, and acceptable, and perfect, will of God"
Explanation:- We should not blindly follow worldly rituals and practices. We must verify everything with the word of God. We must understand the will of God and according to his will, we must make the decision of our action.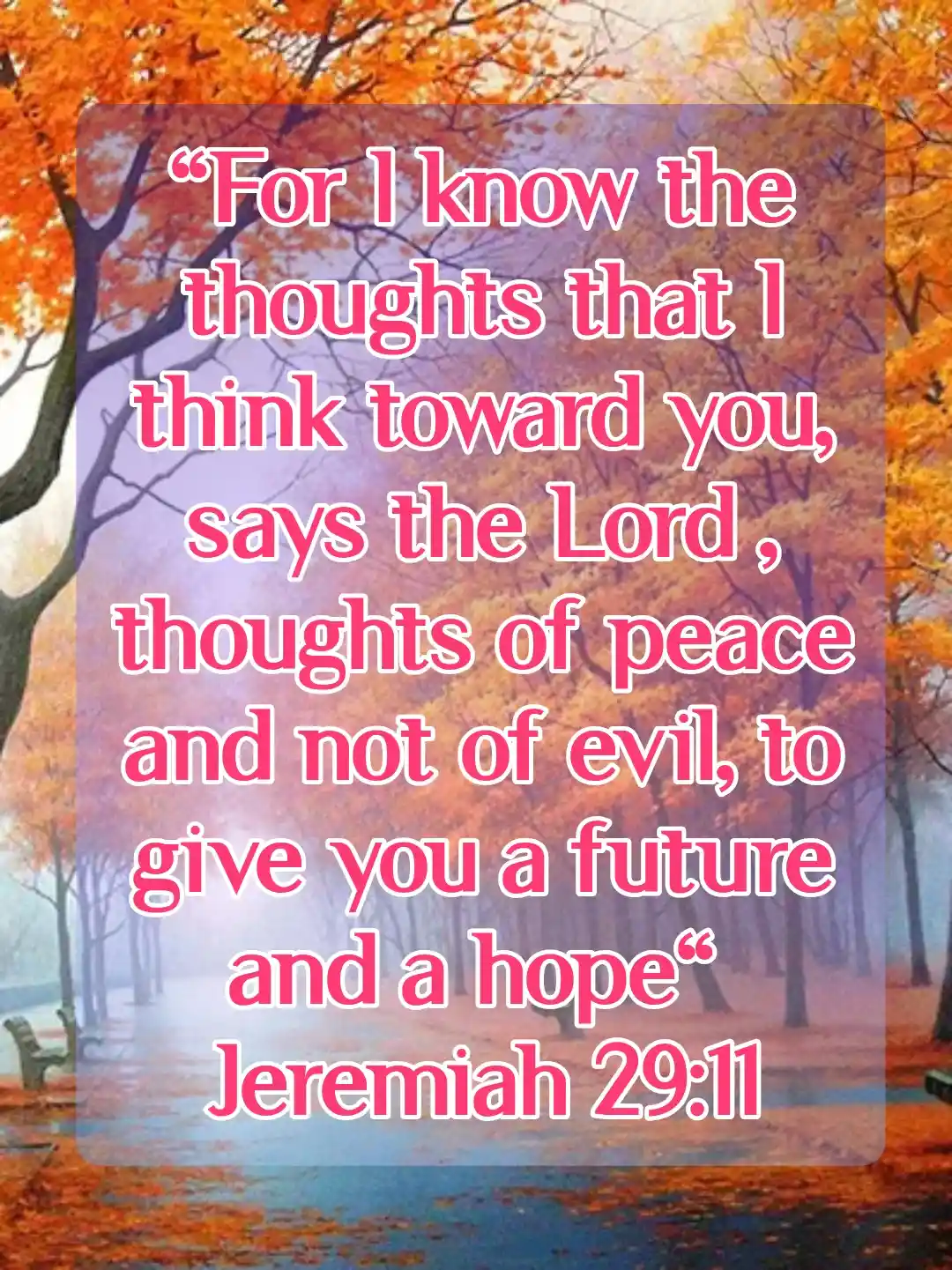 Jeremiah 29:11(KJV)"For I know the thoughts that I think toward you, saith the Lord, thoughts of peace, and not of evil, to give you an expected end"
Explanation:- The Lord knows the best plan for our future. If we rely on him then we will get that plan and we will be prosperous in our life.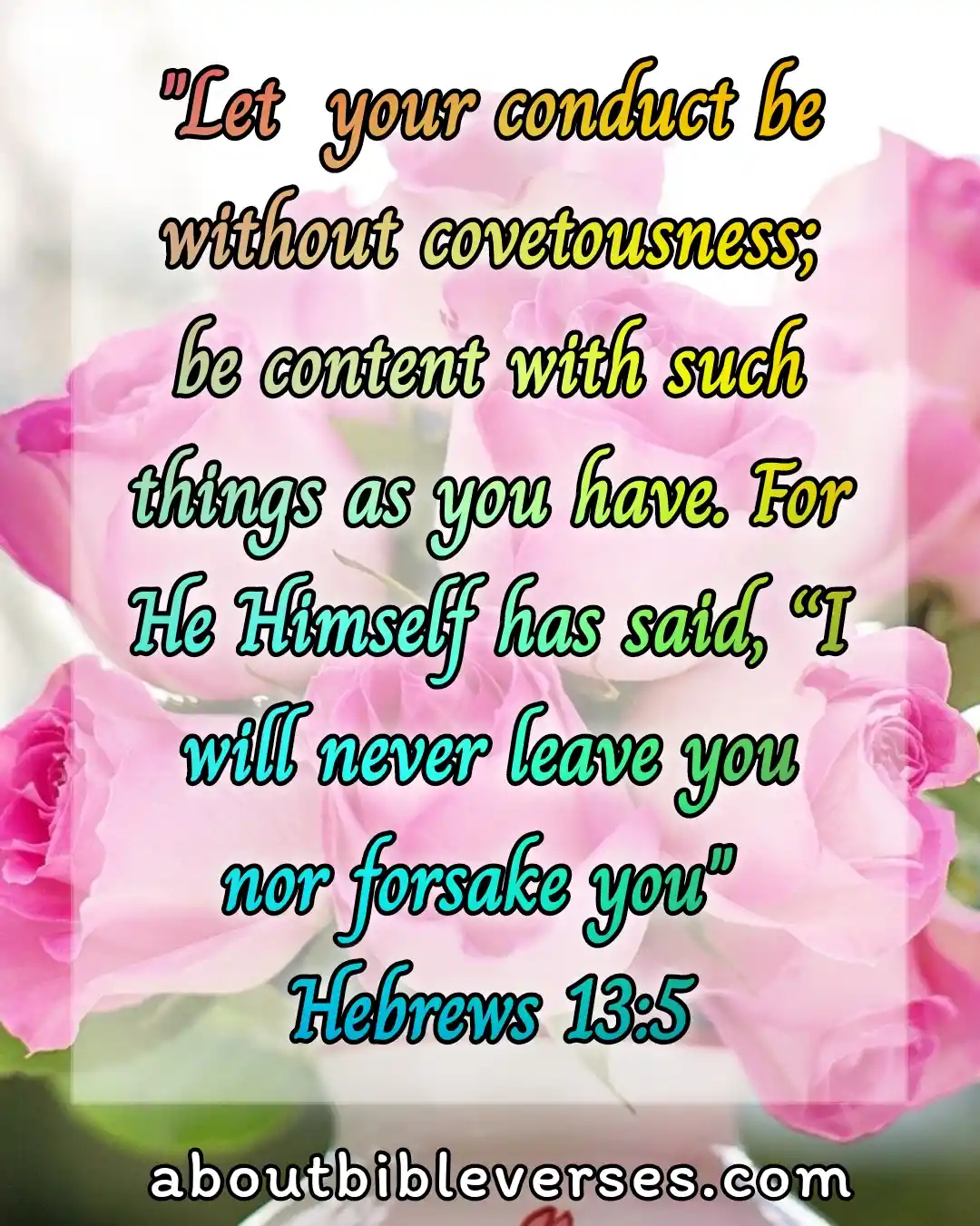 Hebrews 13:5(KJV)"Let your conversation be without covetousness; and be content with such things as ye have: for he hath said, I will never leave thee, nor forsake thee"
Explanation:- We must not be greedy and we should be satisfied with whatever we have. We are waiting for a new earthquake where we will live forever so we must prepare ourselves as long as we will be on this earth.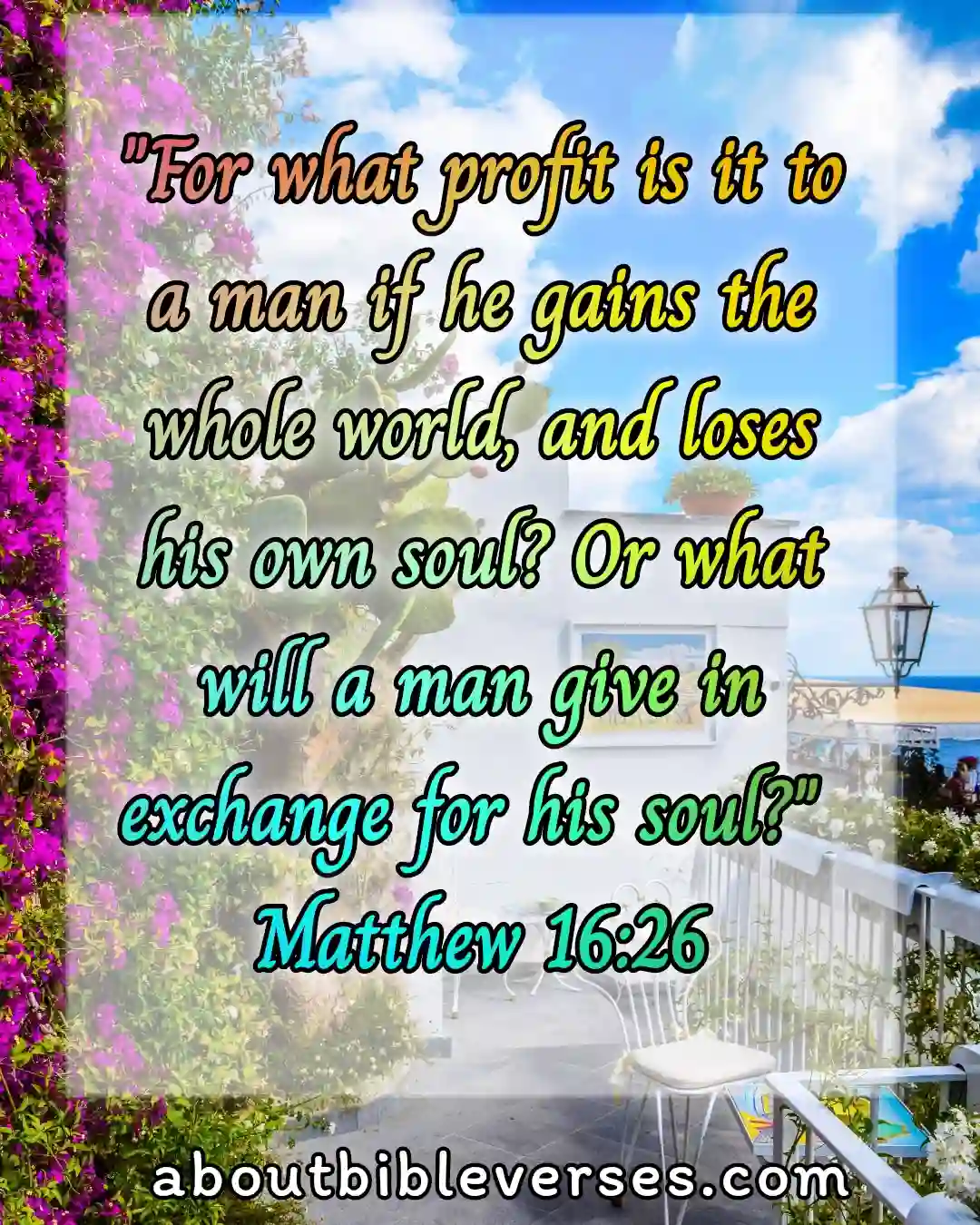 Matthew 16:26(KJV)"For what is a man profited, if he shall gain the whole world, and lose his own soul? or what shall a man give in exchange for his soul?"
Explanation:- One of the most significant questions that Jesus ever asked us. He wants to know what we will be our profit if we lose our souls but get the whole world. Nothing is more valuable than our souls. Jesus says the soul itself has life and the flesh has no value.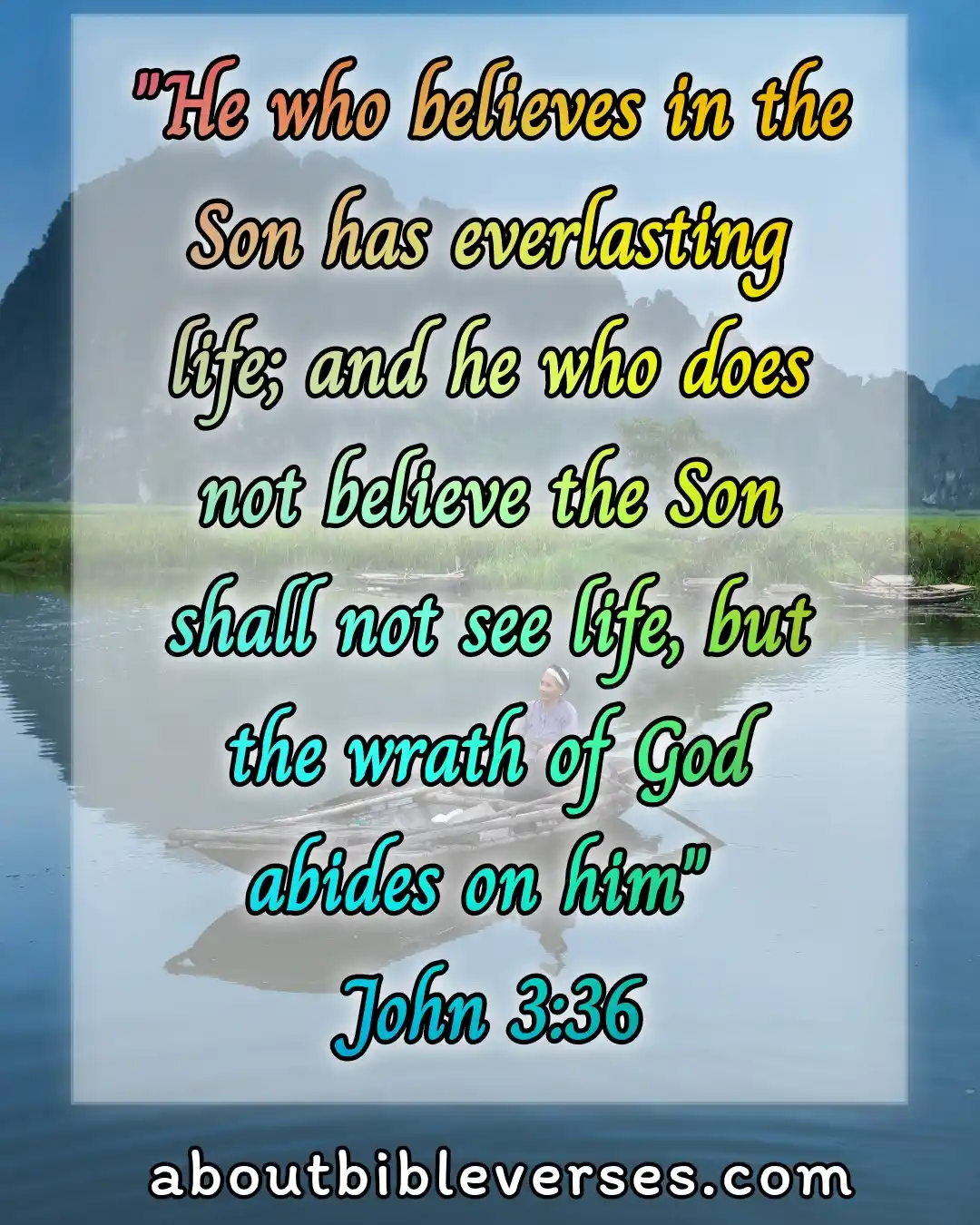 John 3:36(KJV)"He that believeth on the Son hath everlasting life: and he that believeth not the Son shall not see life; but the wrath of God abideth on him"
Explanation:- If we do not believe Jesus Christ in this life then we will lose the everlasting life which the Lord has prepared for every righteous person. People who will ignore Jesus Christ on this earth have to pay the everlasting consequence in hell.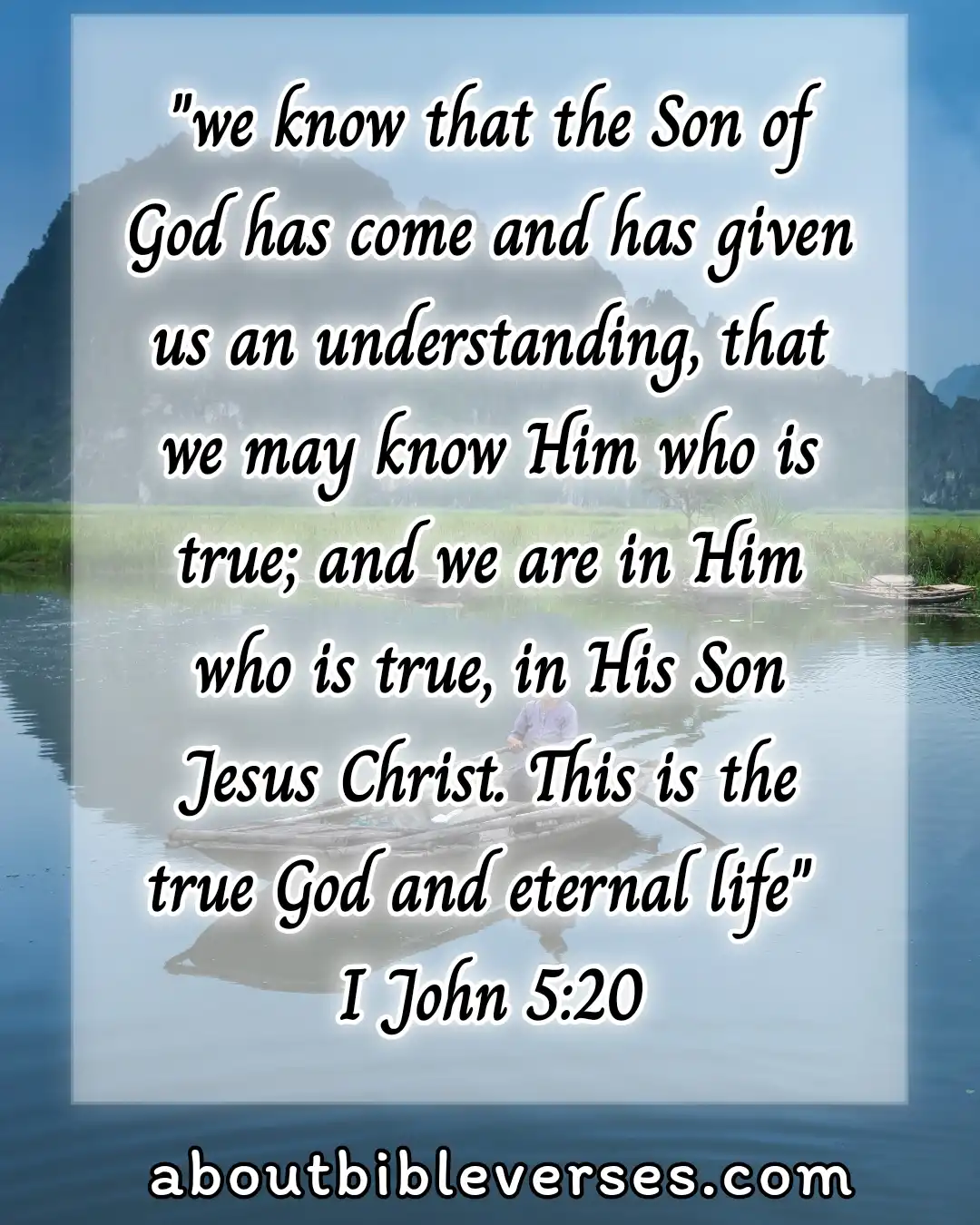 1 John 5:20(KJV)"And we know that the Son of God has come, and hath given us an understanding, that we may know him that is true, and we are in him that is true, even in his Son Jesus Christ. This is the true God, and eternal life"
Explanation:- The son of God who has revealed himself around 2000 years ago on this earth for the deliverance of the entire human race.
He is the true and the Lord made the way for the human being to be connected again with him by Jesus Christ. In him, we will find eternal life which gives us peace and hope in this earthly life.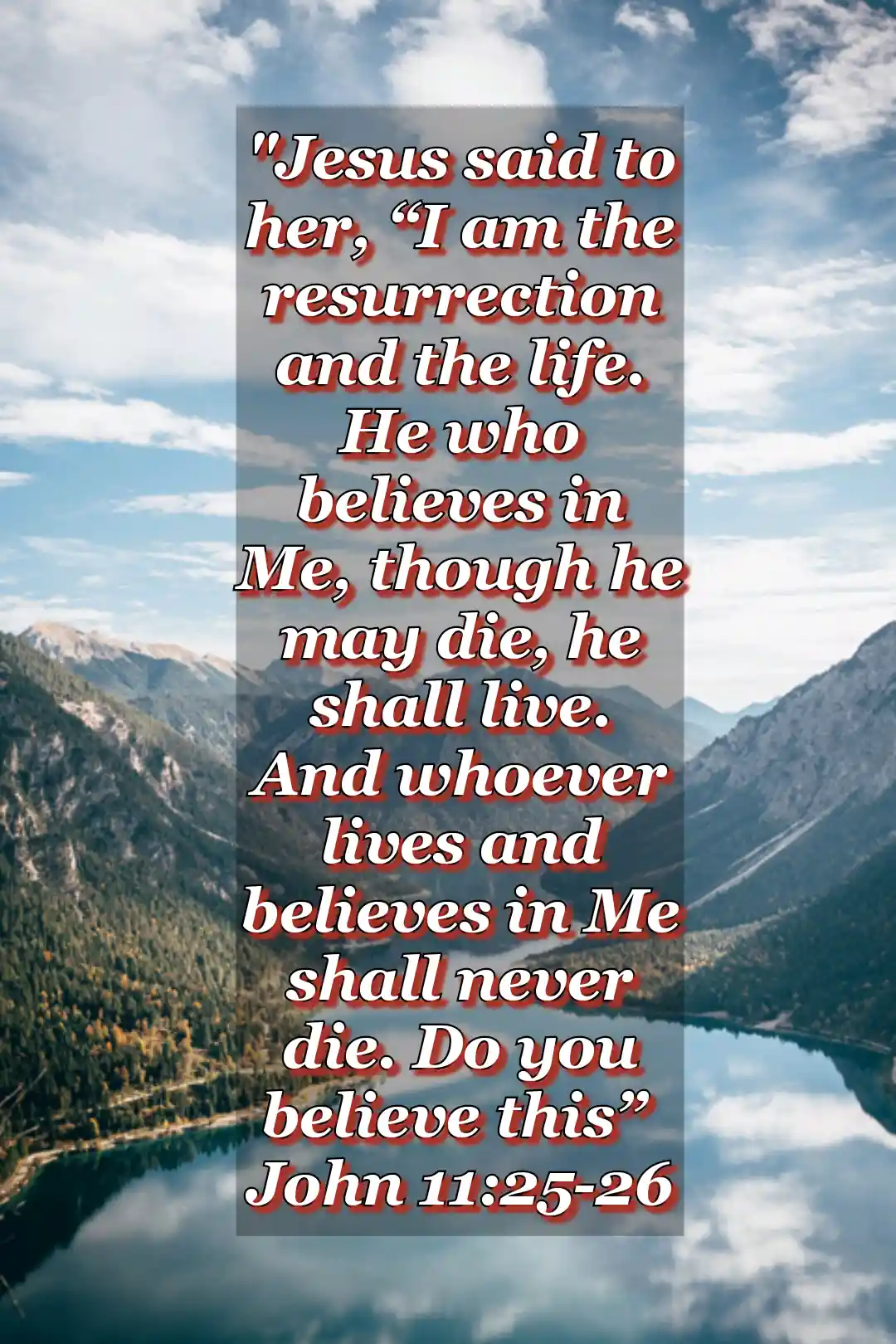 John 11:25-26(KJV)"Jesus said unto her, I am the resurrection, and the life: he that believeth in me, though he were dead, yet shall he live: And whosoever liveth and believeth in me shall never die. Believest thou this?"
Explanation:- Jesus said he is the life and resurrection whosoever will believe in him will get the life and live with Him in heaven forever. On the other hand, those who will not believe Jesus will face eternal punishment in hell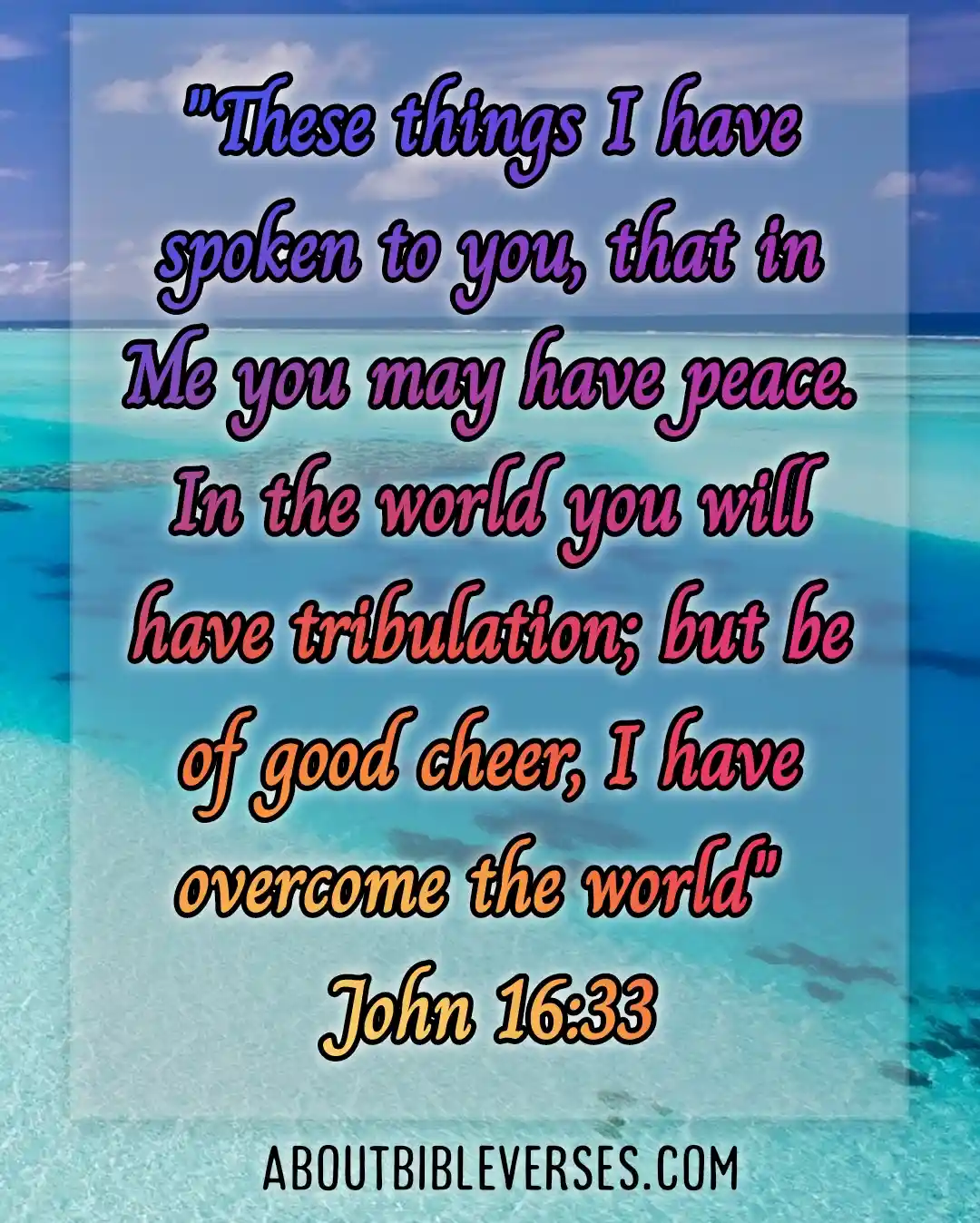 John 16:33(KJV)"These things I have spoken unto you, that in me ye might have peace. In the world ye shall have tribulation: but be of good cheer; I have overcome the world"
Explanation:- In this world, we will not get the rupees but will find carelessness and problems everywhere. If you really want to get the peace and joy of our heart then we have to turn back to Jesus because he is the prince of peace and he can provide us the internal peace which we will not get from outside.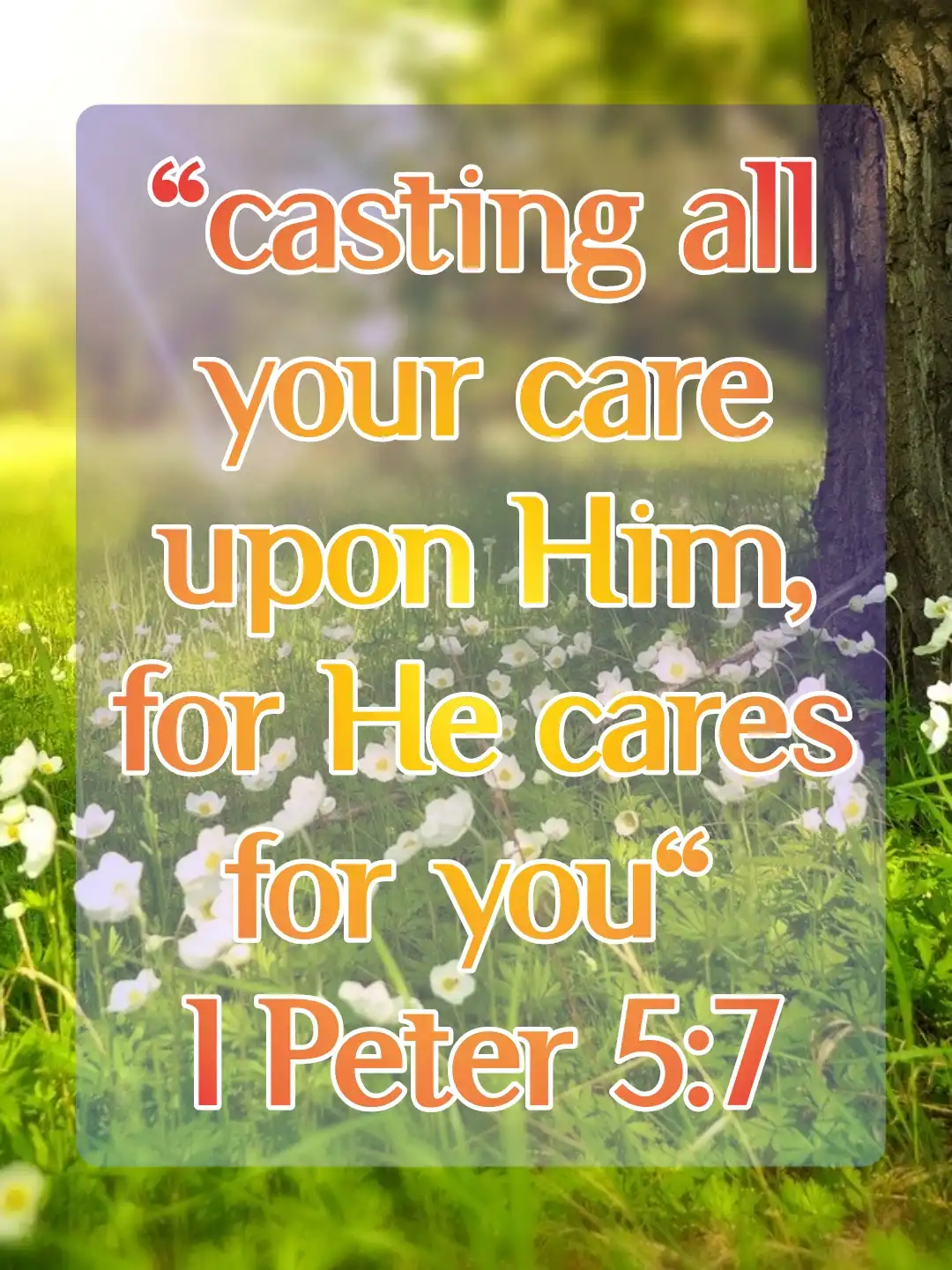 1 Peter 5:7(KJV)"Casting all your care upon him; for he careth for you"
Explanation:- We are the creation of a mighty God who knows our weaknesses and he wants us to help in our times of need. We should not think of our problems all the time. We can take our problems into his hands and he will take care of us. The scripture tells us that we should not worry about our futures but we must be happy in every situation by casting our problems upon his shoulder.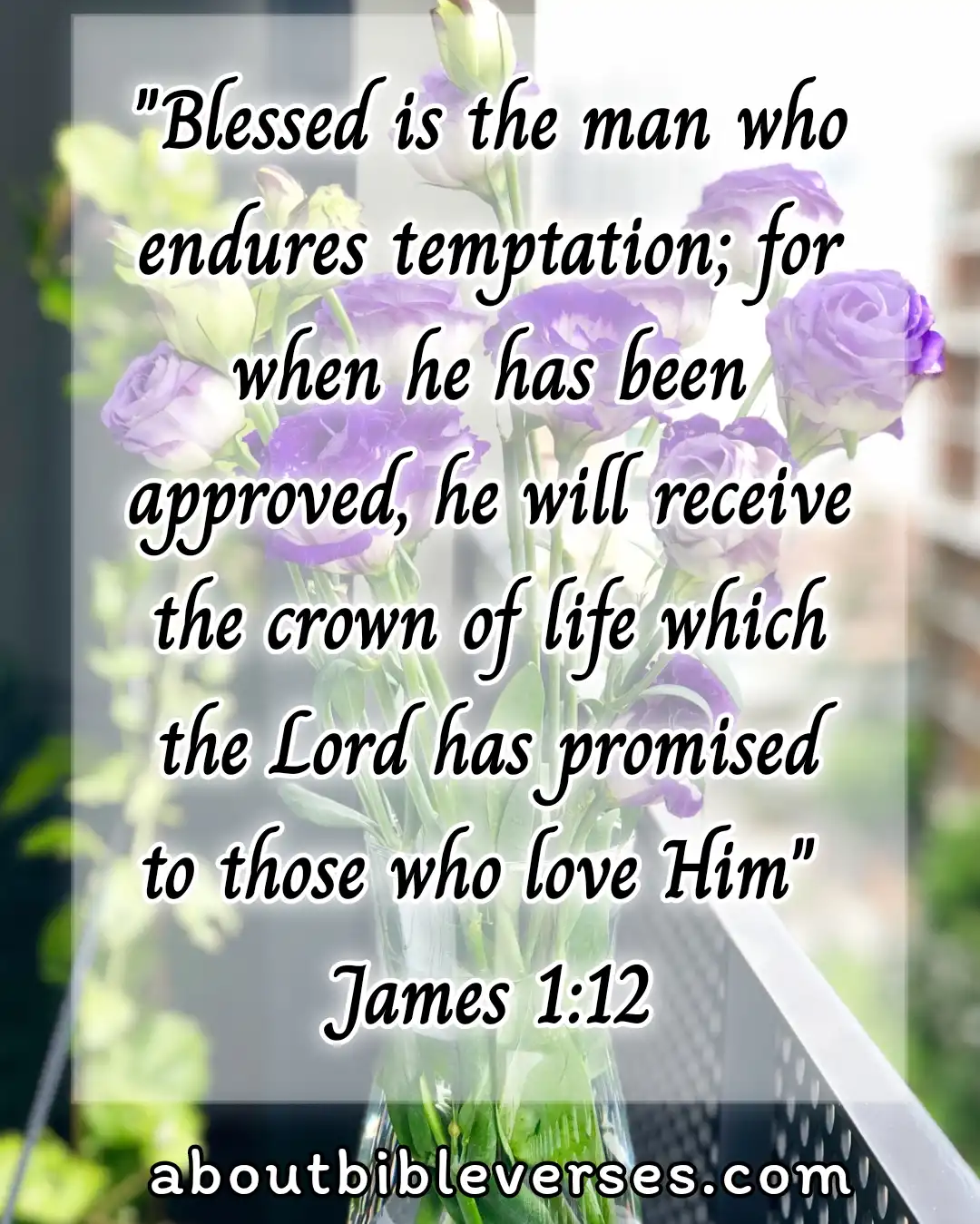 James 1:12(KJV)"Blessed is the man that endureth temptation: for when he is tried, he shall receive the crown of life, which the Lord hath promised to them that love him"
Explanation:- In the Christian life temptation will come often but a person will receive the crown of life only when he will be under such temptation and faithfully overcome them.
Through the temptation, God tests our faith and if we really love him then we will be able to overcome such temptations.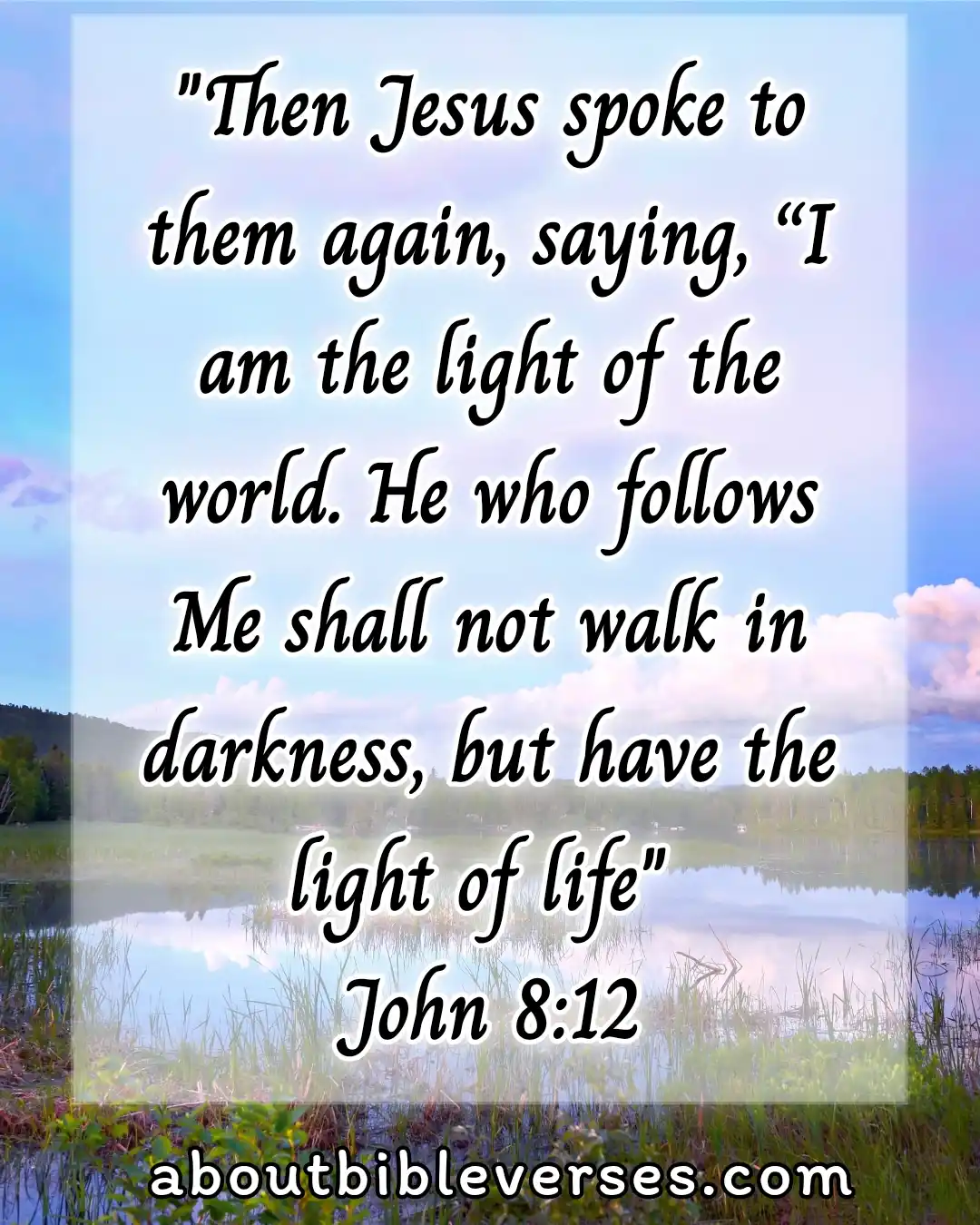 John 8:12(KJV)"Then spake Jesus again unto them, saying, I am the light of the world: he that followeth me shall not walk in darkness, but shall have the light of life"
Explanation:- Jesus declared himself as the light of the world and whosoever will follow him will not live in the darkness.If a person believes Jesus in his life will find life.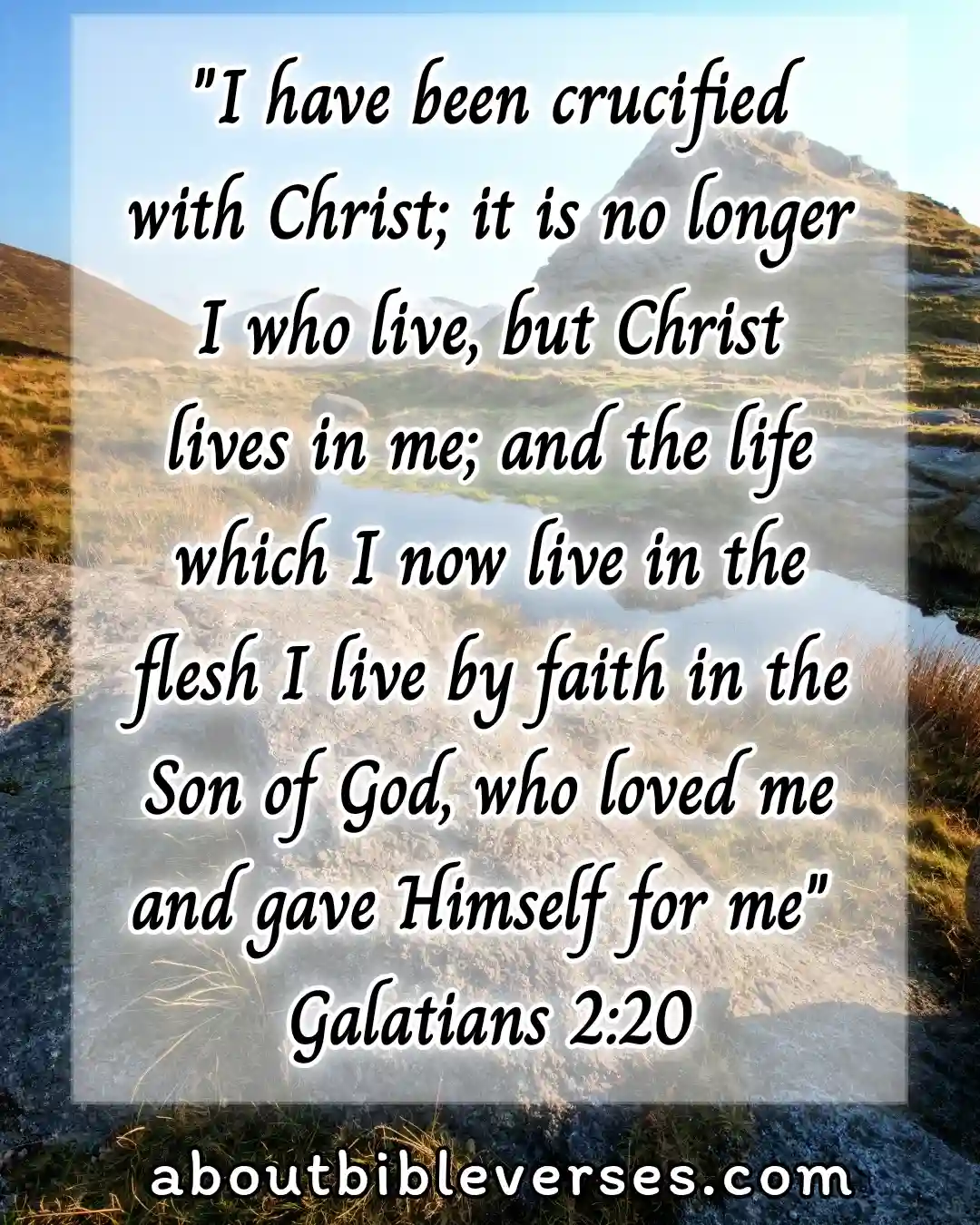 Galatians 2:20(KJV)"I am crucified with Christ: nevertheless I live; yet not I, but Christ liveth in me: and the life which I now live in the flesh I live by the faith of the Son of God, who loved me, and gave himself for me"
Explanation:- Paul says that he was crucified with Christ though it was not physical spiritually he did so. We must live according to the guidelines of Paul. If you suffer on this earth then we will see the joy in heaven.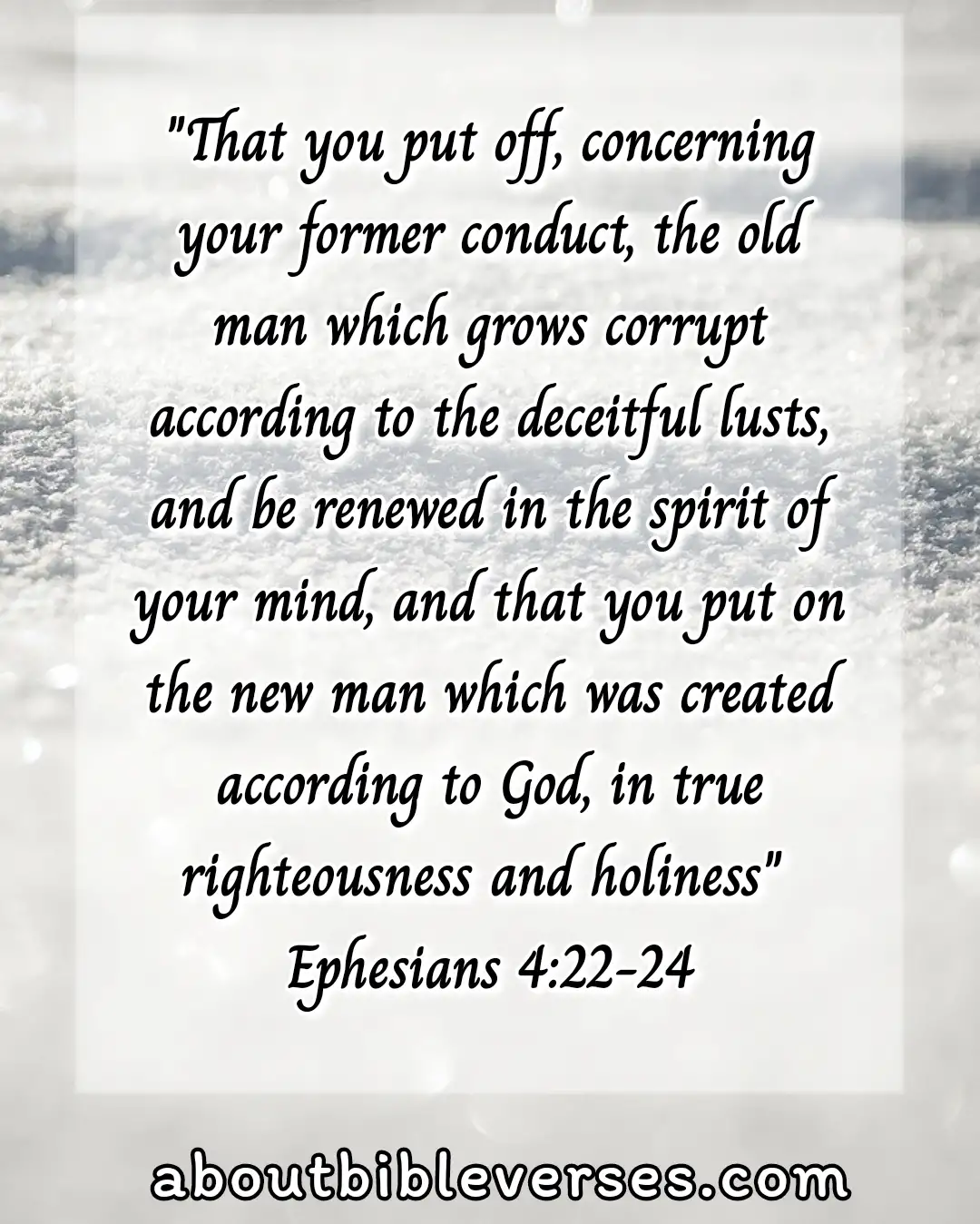 Ephesians 4:22-24(KJV)"That ye put off concerning the former conversation the old man, which is corrupt according to the deceitful lusts; And be renewed in the spirit of your mind; And that ye put on the new man, which after God is created in righteousness and true holiness"
Explanation:- When we receive Jesus in our life we should put off our old man who is corrupted and full of the carnal mind. In Christ, we get a new life that seeks righteousness and holiness. Getting the new life in Christ Jesus which we receive by his grace must be given the highest importance.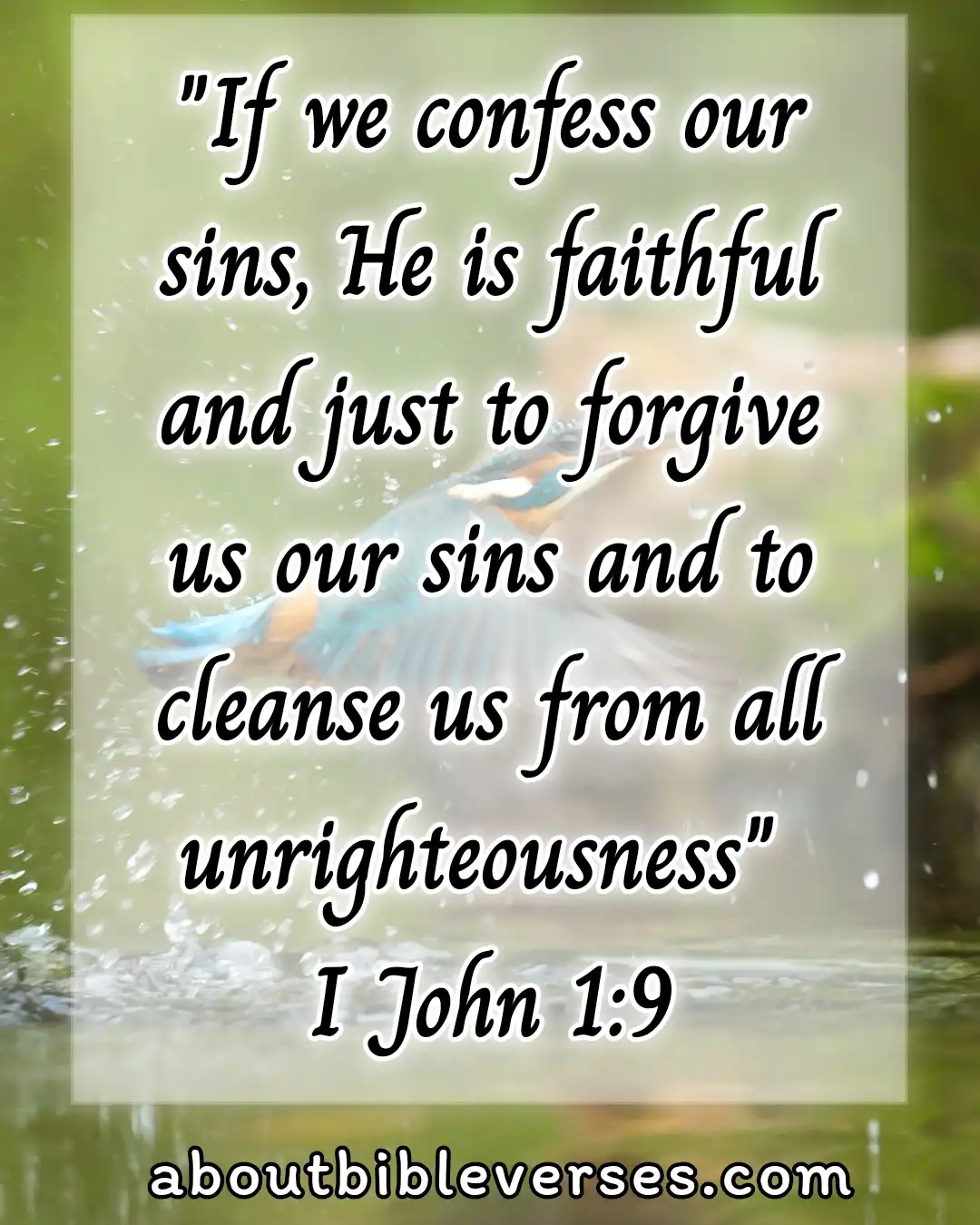 1 John 1:9(KJV)"If we confess our sins, he is faithful and just to forgive us our sins, and to cleanse us from all unrighteousness"
Explanation:- God loves us so much and he wants us to receive him as his God. He is trustworthy and if we believe him and ask forgiveness for our sins then he will deliver us from all our evil doings.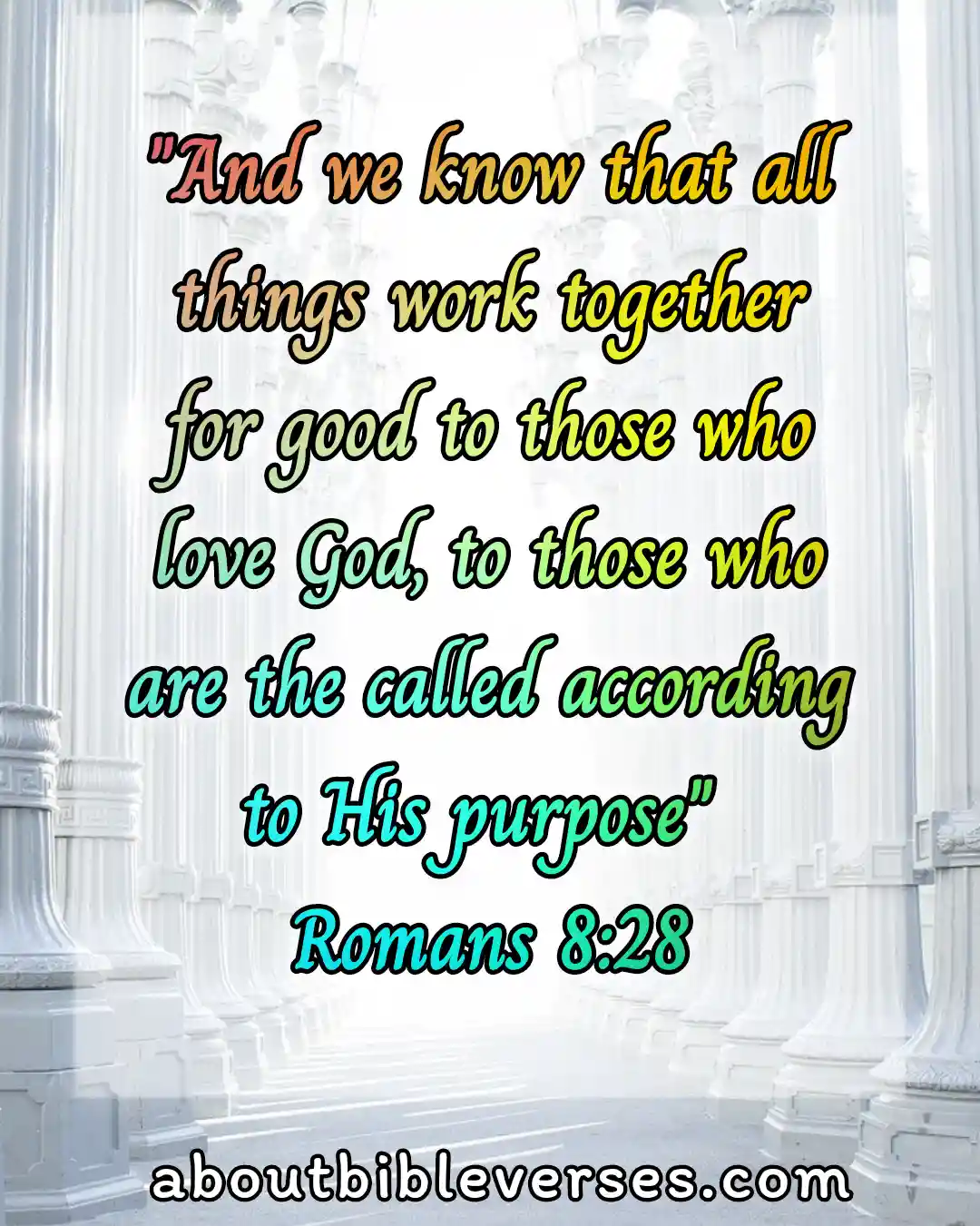 Romans 8:28(KJV)"And we know that all things work together for good to them that love God, to them who are the called according to his purpose"
Explanation:- In God, we can find harmony and peace. Everything works according to the will of God when we receive him in our life. All our plans will be full-field only when we put him first in our life.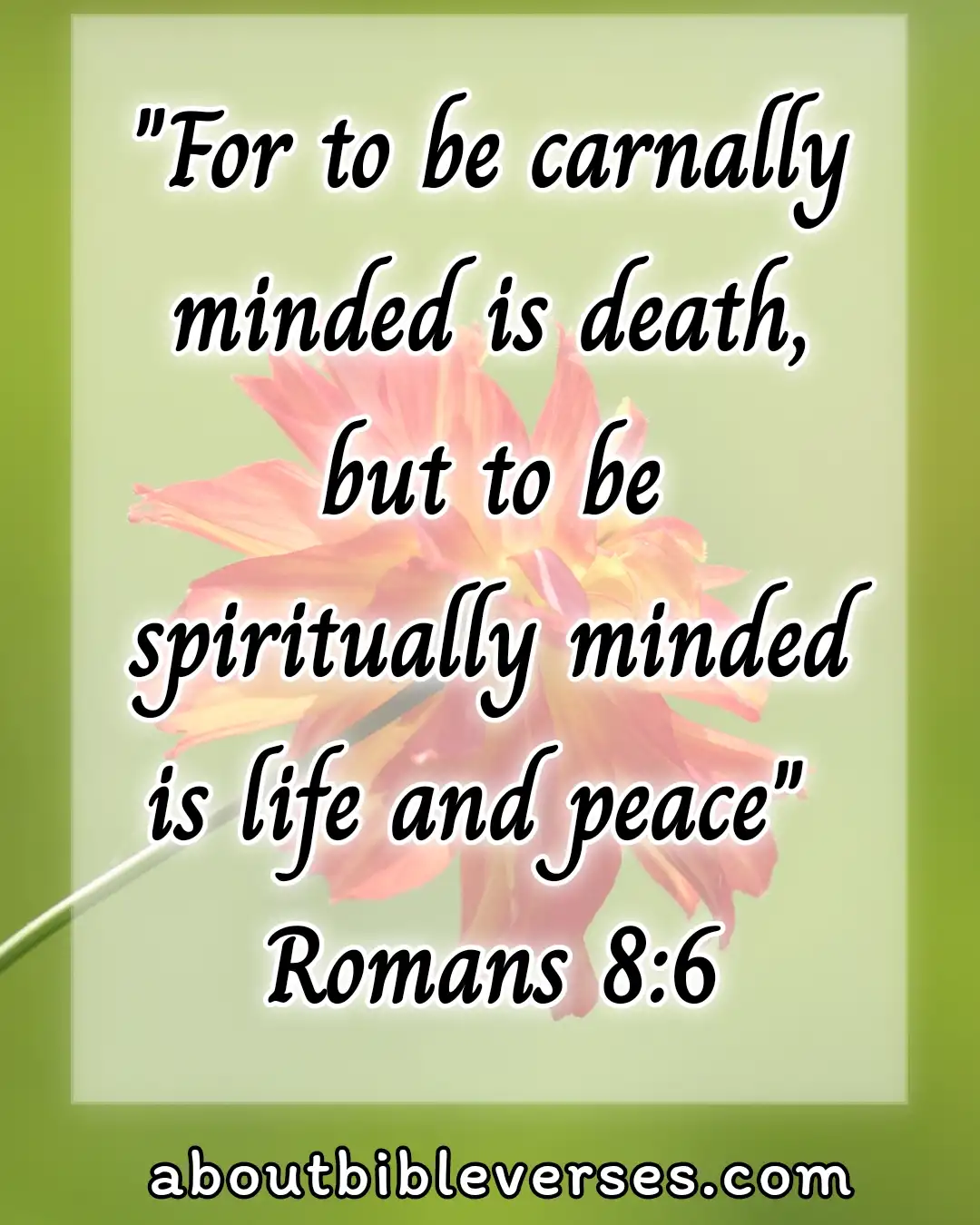 Romans 8:6(KJV)"For to be carnally minded is death, but to be spiritually minded is life and peace"
Explanation:- Our carnal mind will lead us into spiritual death but if we live according to our spirit on this earth then we will find life and peace. You will have the spiritual glorified body at the time of Jesus' second coming. Keeping that in our mind we must sleep according to our spirit.
-:More Topic:-
No shortCode found