Teachers have an honorable place in our society and through them, we can know and learn a lot of things in this world.
But still, the teachers of this world are sitting by mistake and they are teaching people that you should not smoke cigarettes and you will not harm anyone but they do these things a lot of the time.
But what the Bible says about teachers The Bible says you will teach people with politeness and beauty. If I teach people, you will not steal. You must love your neighbor.
If not, we don't need to go to teaching because the Bible says not all of you are going to teach because those who go to teach will be judged harshly because that teaching will involve the honor of our God.
 What would others think if someone did bad things to himself after teaching, and where would the value of our God be? So we are sharing some Bible codes that teachers must see once.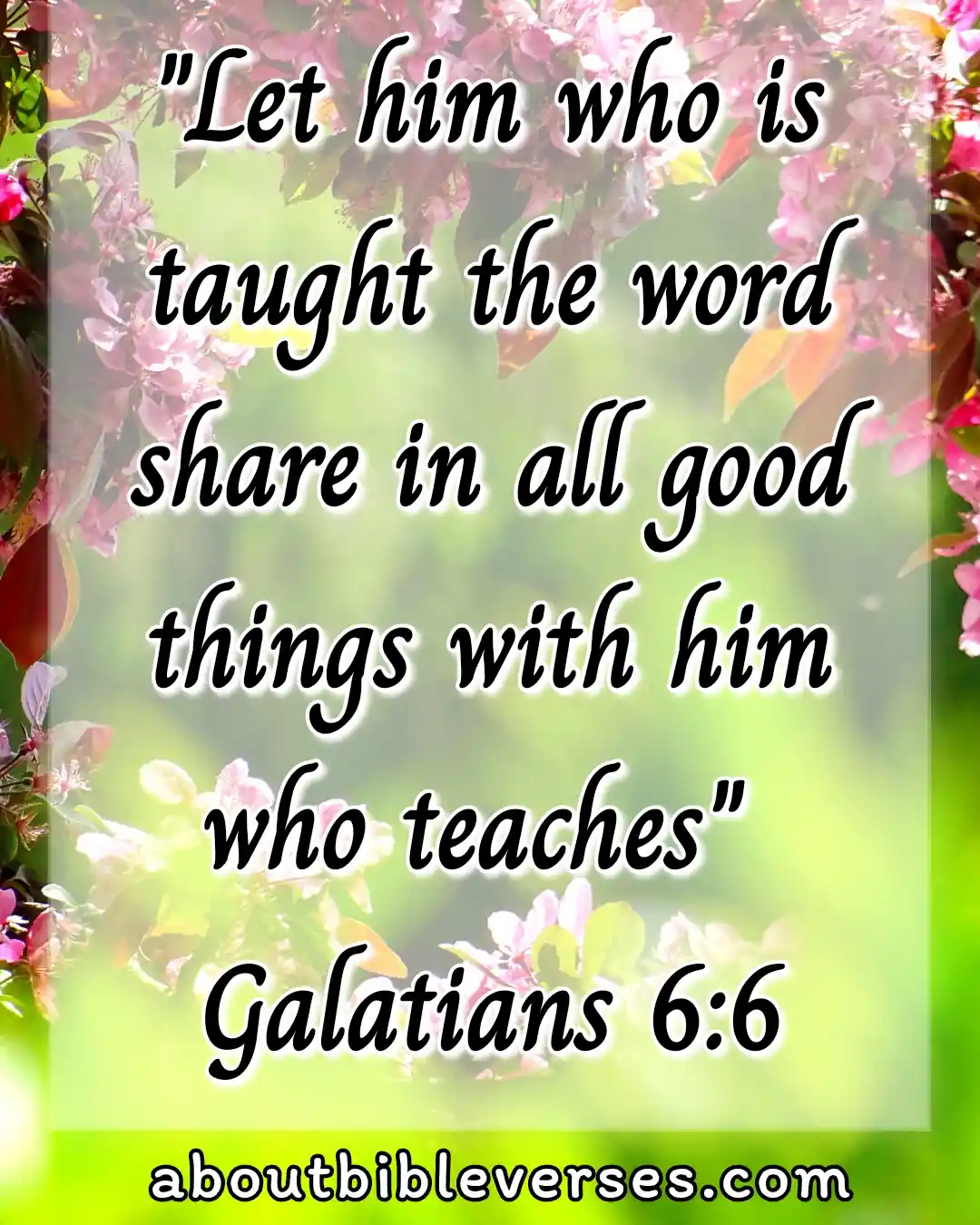 Galatians 6:6(KJV)"Let him that is taught in the word communicate unto him that teacheth in all good things"
Explanation:- A person who possesses the knowledge of God must share it with others so people of God can be enriched with heavenly wisdom.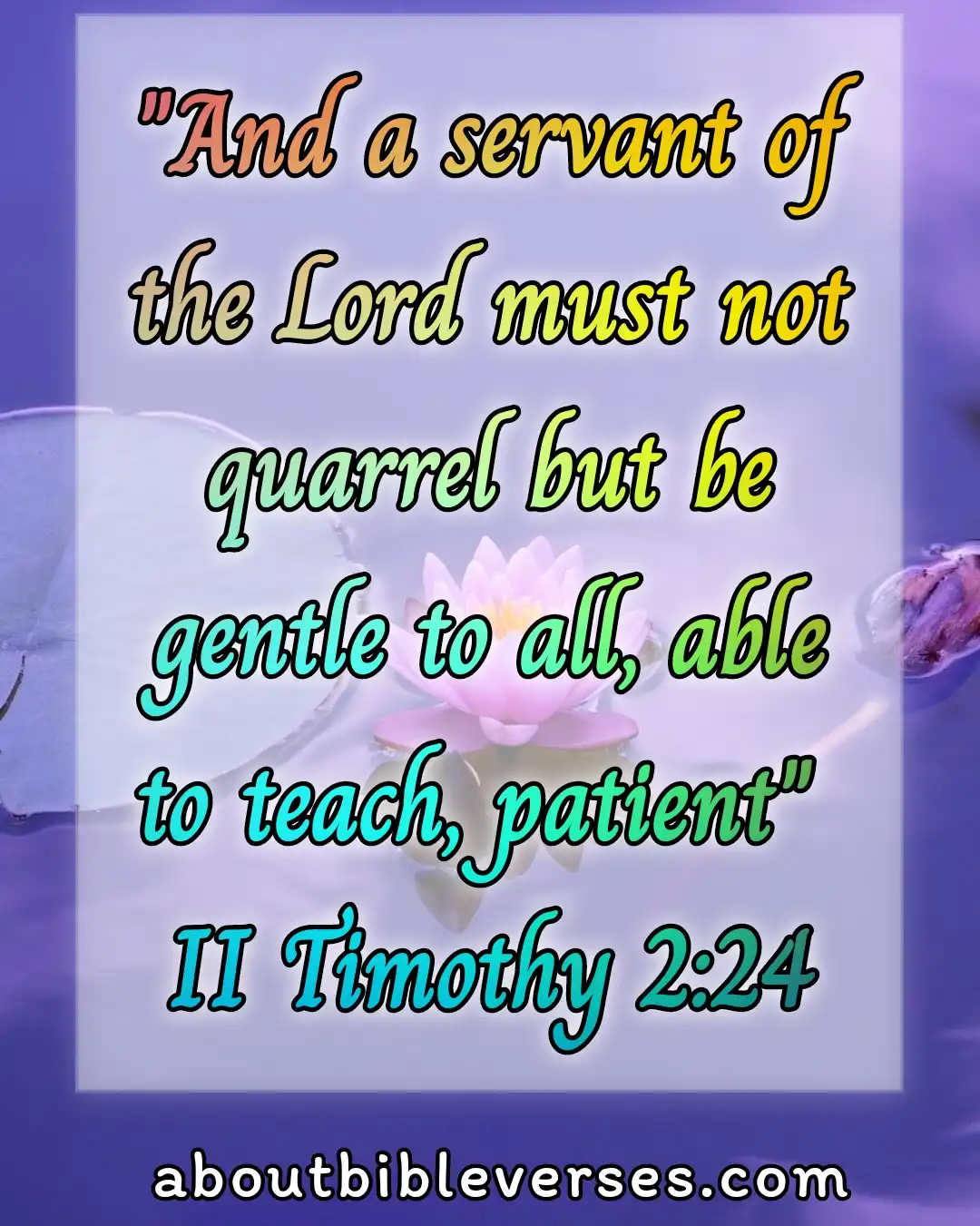 2 Timothy 2:24(KJV)"And the servant of the Lord must not strive; but be gentle unto all men, apt to teach, patient"
Explanation:- God called many people for his Kingdom's sake and they must work hard in order to extend his Kingdom. The teachers who teach the word of God should be gentle and humble and by behaving so they can do their duties faithfully.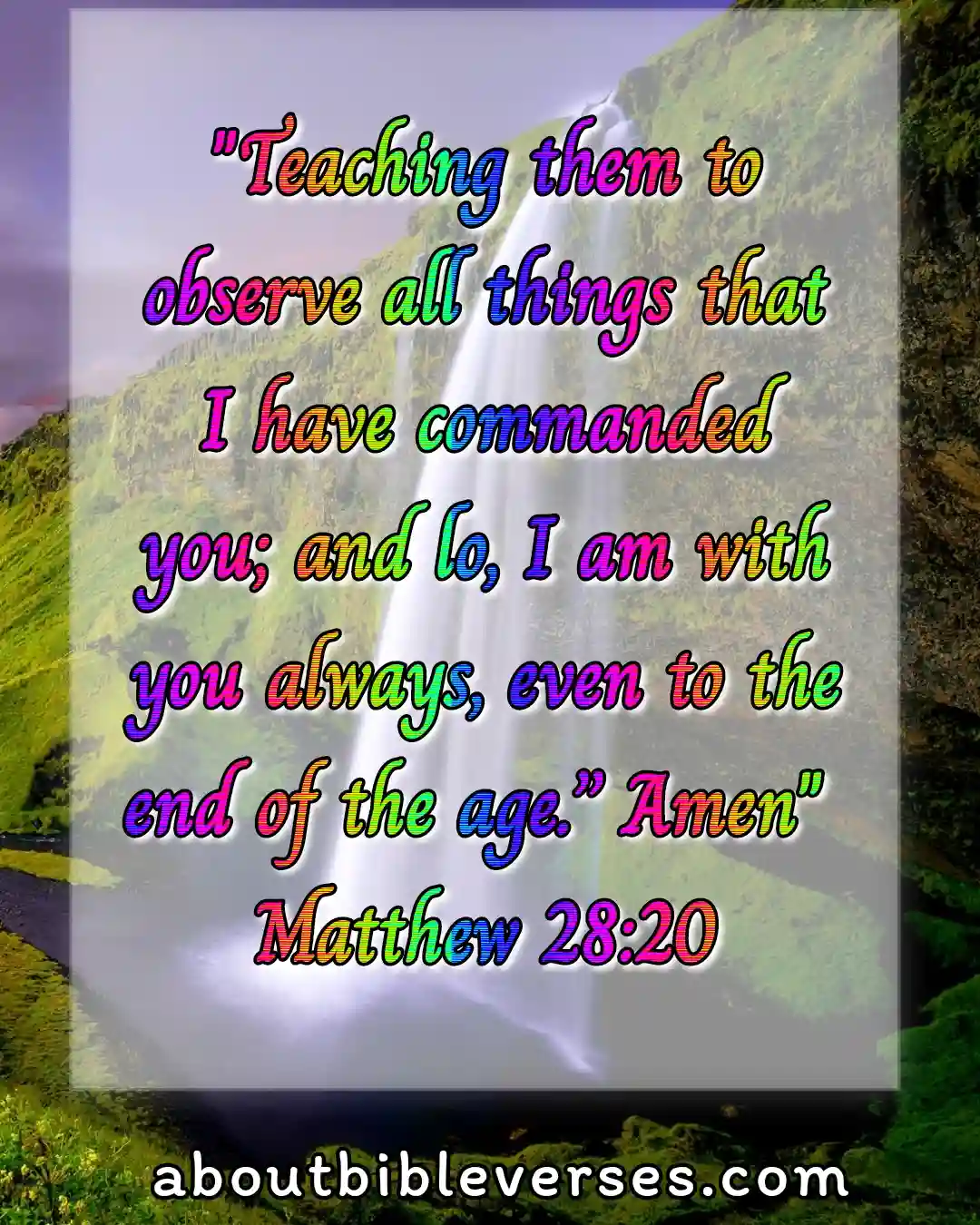 Matthew 28:20(KJV)"Teaching them to observe all things whatsoever I have commanded you: and, lo, I am with you always, even unto the end of the world. Amen"
Explanation:- Jesus has commissioned his disciples to preach the gospel throughout the world and along with that they should teach everything that Jesus taught them.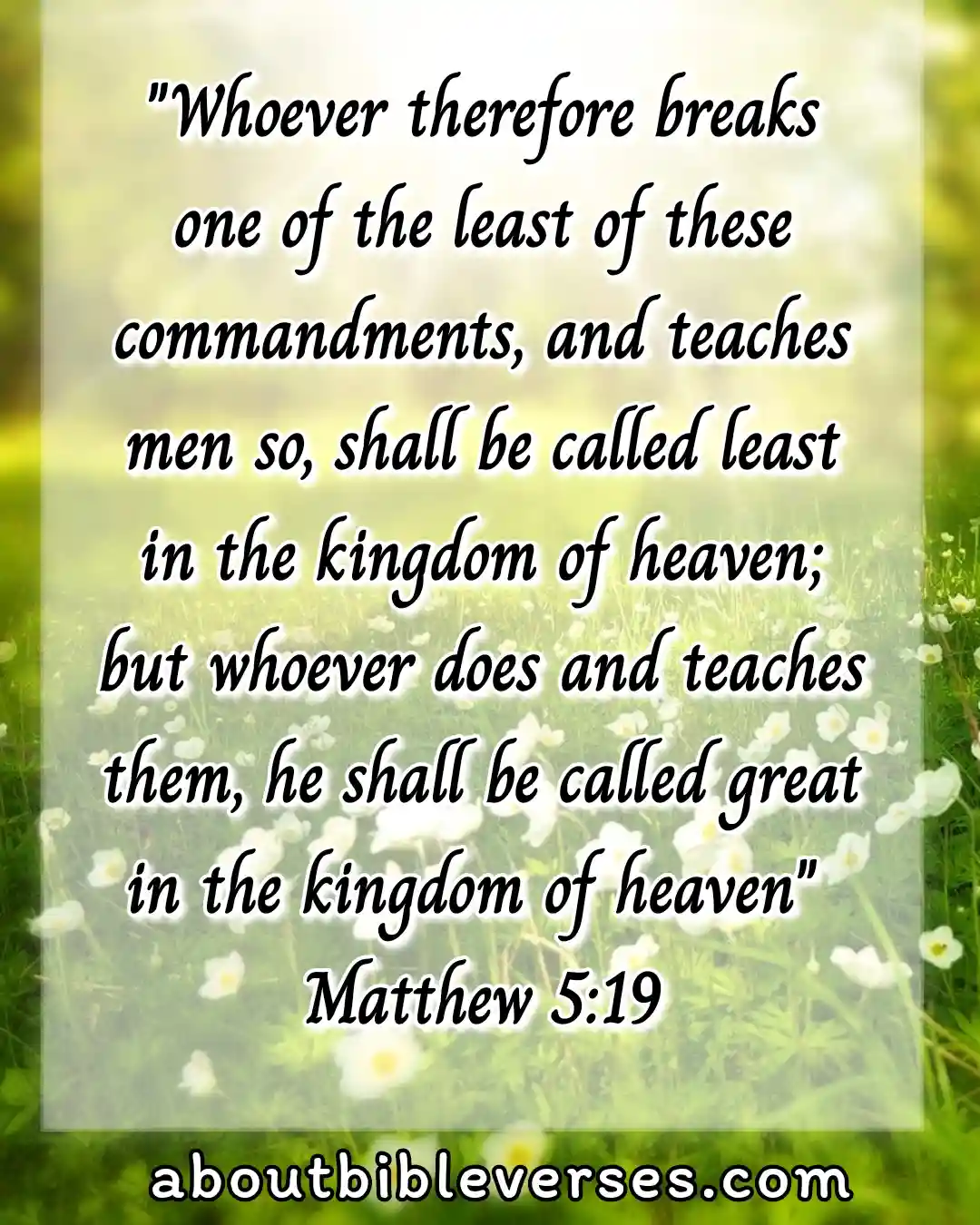 Matthew 5:19(KJV)"Whosoever therefore shall break one of these least commandments, and shall teach men so, he shall be called the least in the kingdom of heaven: but whosoever shall do and teach them, the same shall be called great in the kingdom of heaven"
Explanation:- Teachers of the Bible should teach everything that Jesus told them to teach. If a person hides anything from the teachings of Jesus then he will get the rewards according to his works.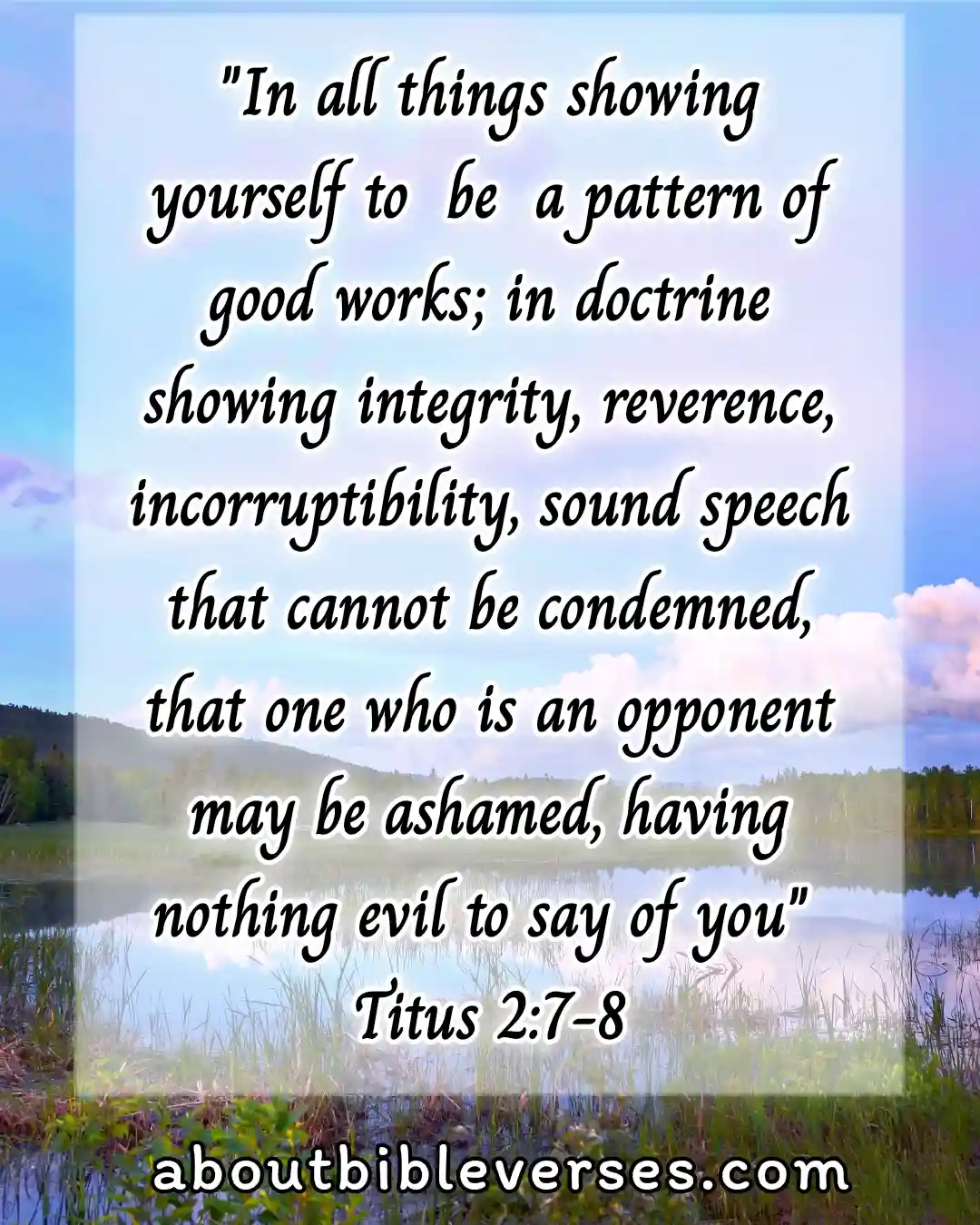 Titus 2:7-8(KJV)"In all things shewing thyself a pattern of good works: in doctrine shewing uncorruptness, gravity, sincerity, Sound speech, that cannot be condemned; that he that is of the contrary part may be ashamed, having no evil thing to say of you"
Explanation:- Paul advised Titus to be a good and gentle worker of God in order to expand God's Kingdom. He should boldly preach all that he learned from him to his people.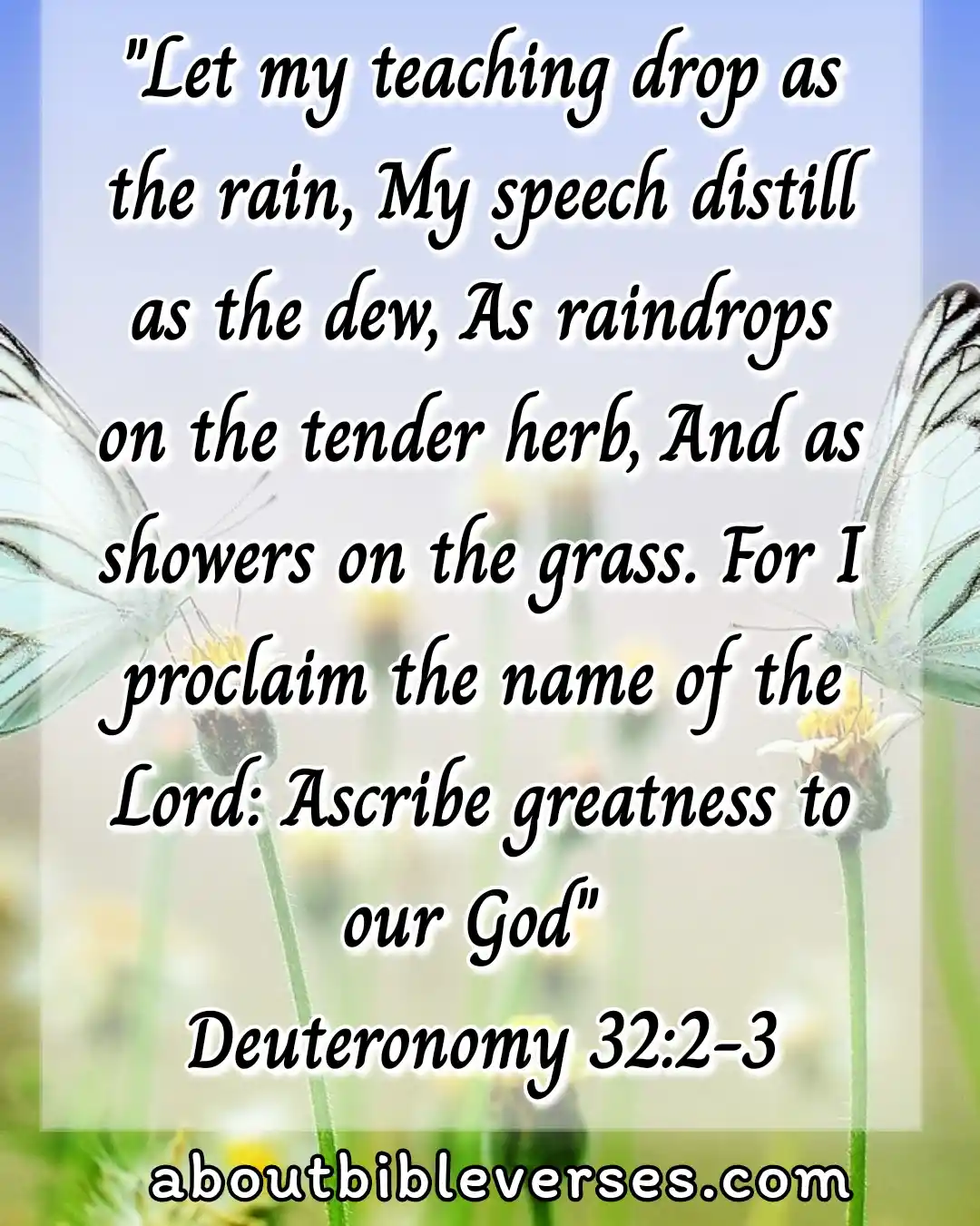 Deuteronomy 32:2-3(KJV)"My doctrine shall drop as the rain, my speech shall distil as the dew, as the small rain upon the tender herb, and as the showers upon the grass: Because I will publish the name of the Lord: ascribe ye greatness unto our God"
Explanation:- If we stick to God then we'll gain wisdom which helps us to understand God's way. We must accept them to build our spiritual life. We cannot learn good things from this world as it is under the authority of evil. So to keep ourselves holy we need to learn good things from the Bible.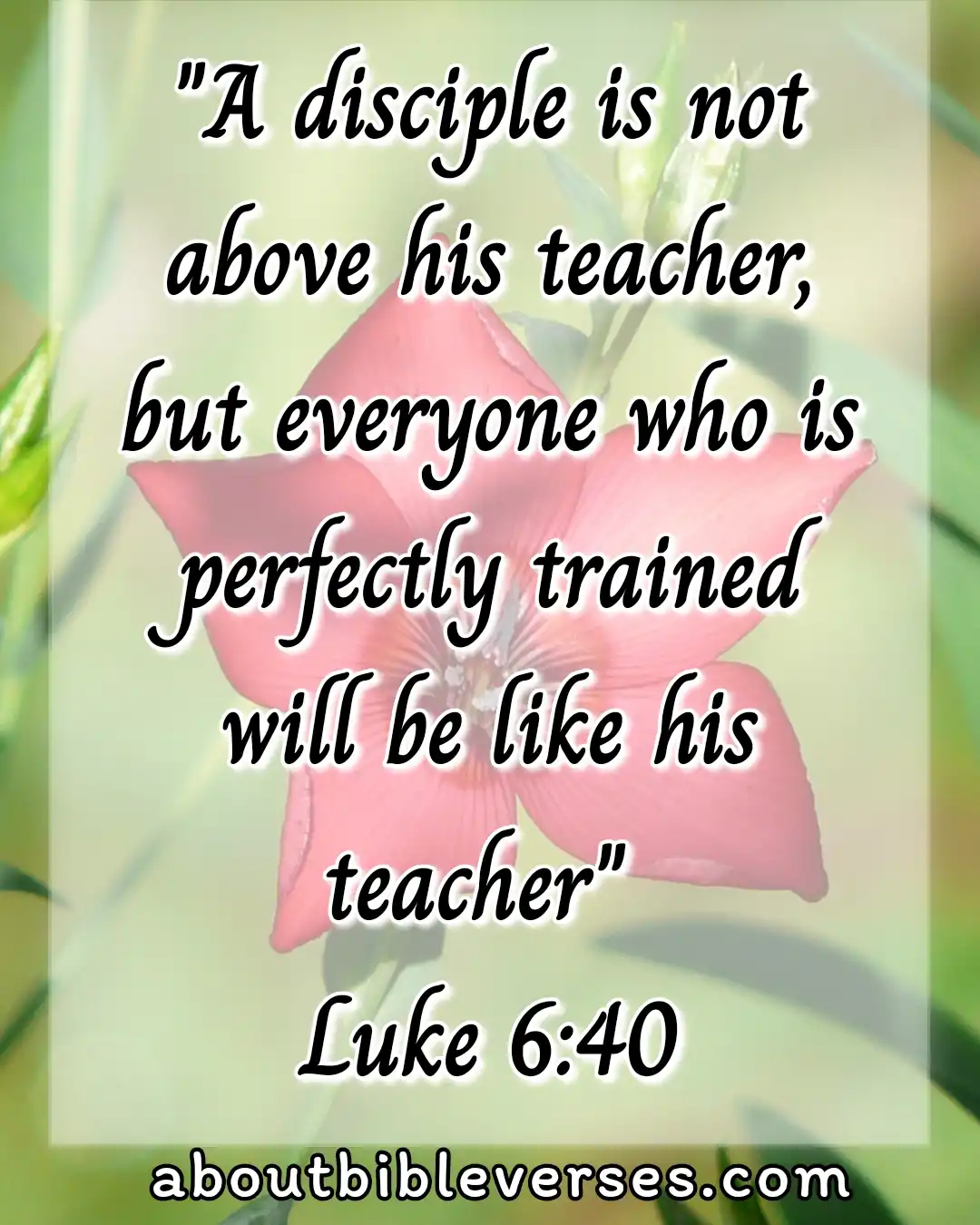 Luke 6:40(KJV)"The disciple is not above his master: but every one that is perfect shall be as his master"
Explanation:- Disciples are not above the Lord and they must learn first to teach others about Jesus. But those who desire to be a master then he must be perfect in learning about the word of God.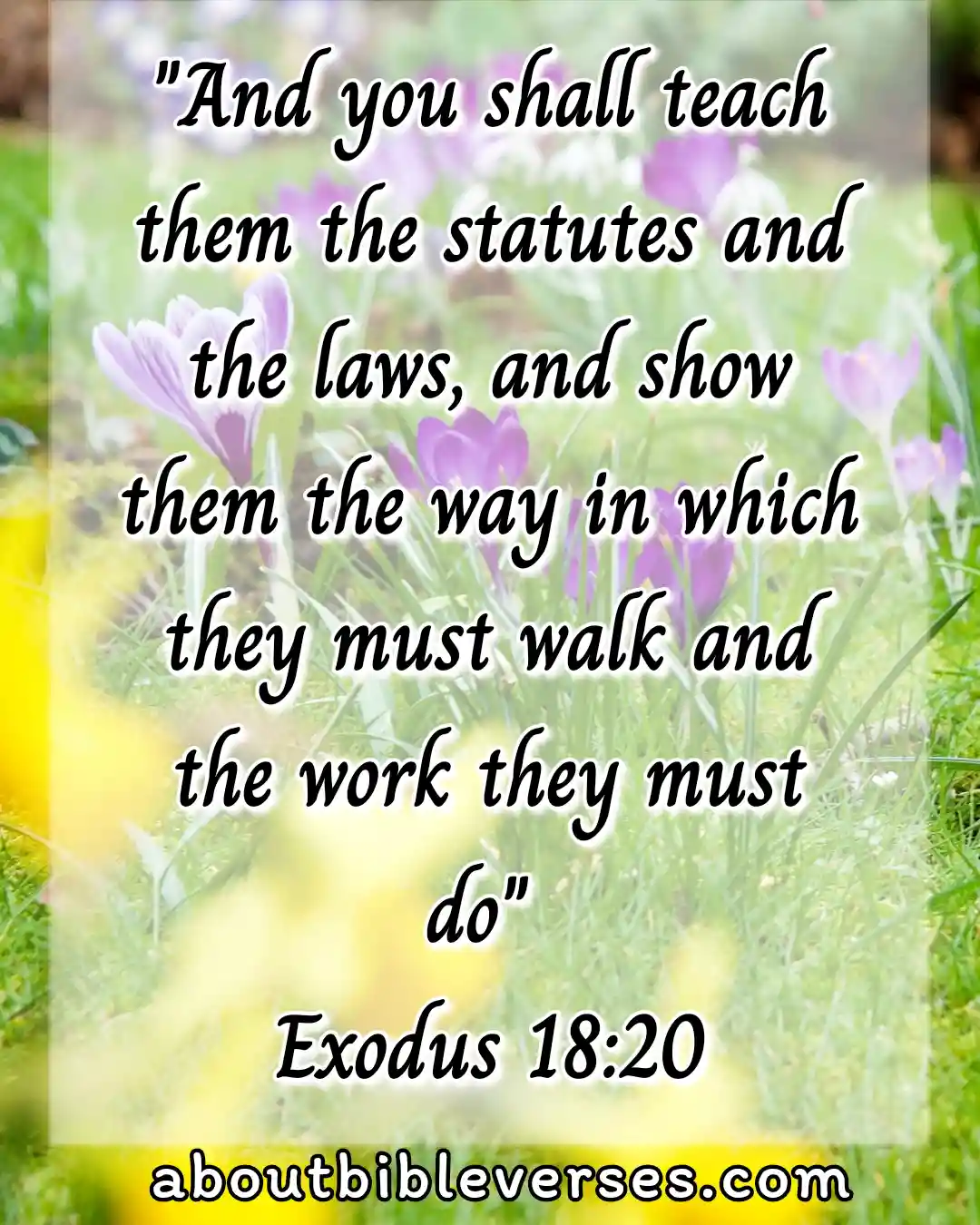 Exodus 18:20(KJV)"And thou shalt teach them ordinances and laws, and shalt shew them the way wherein they must walk, and the work that they must do"
Explanation:- The Jews leaders were called to teach their children all the ways of God so they may not forsake the Lord.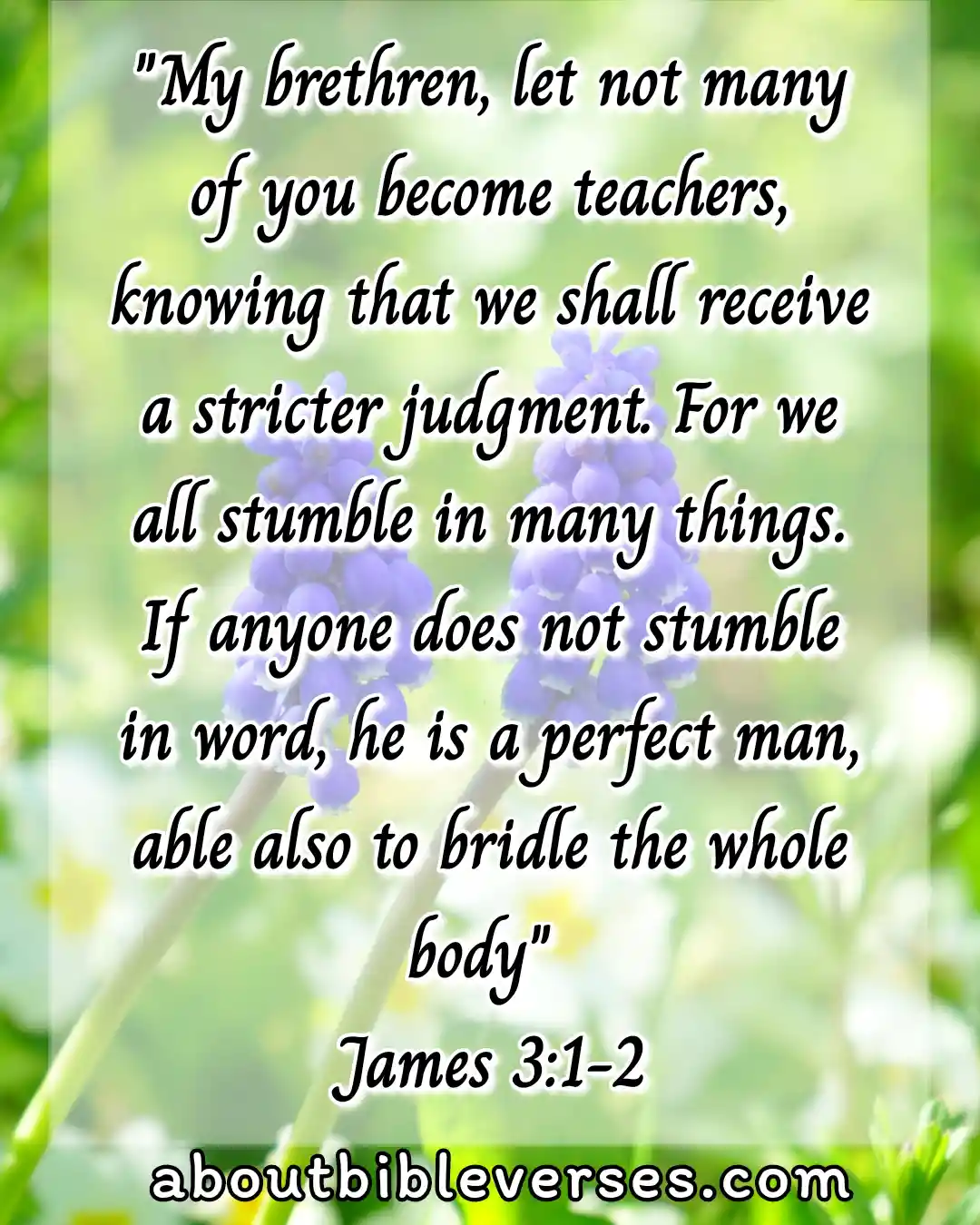 James 3:1-2(KJV)"My brethren, be not many masters, knowing that we shall receive the greater condemnation. For in many things we offend all. If any man offend not in word, the same is a perfect man, and able also to bridle the whole body"
Explanation:- The teachers of God's word will be punished more than other people if they teach incorrectly about the Lord and his Kingdom. They must be faithful and wise in dealing with their job.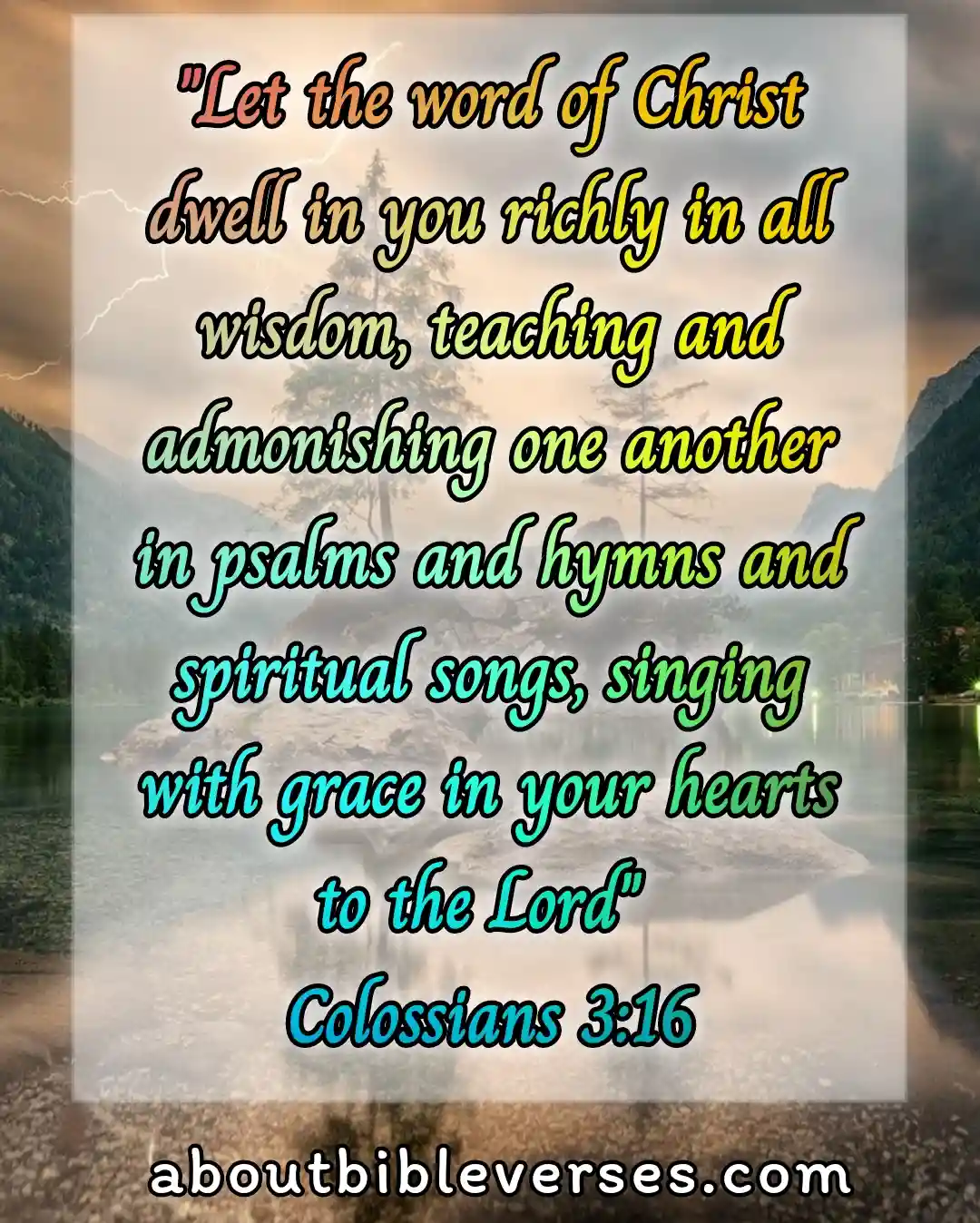 Colossians 3:16(KJV) "Let the word of Christ dwell in you richly in all wisdom; teaching and admonishing one another in psalms and hymns and spiritual songs, singing with grace in your hearts to the Lord"
Explanation:- Every Christian should be well equipped with the word of God. As we are living in a sinful world, we must be prepared very well in order to defend our spiritual enemies.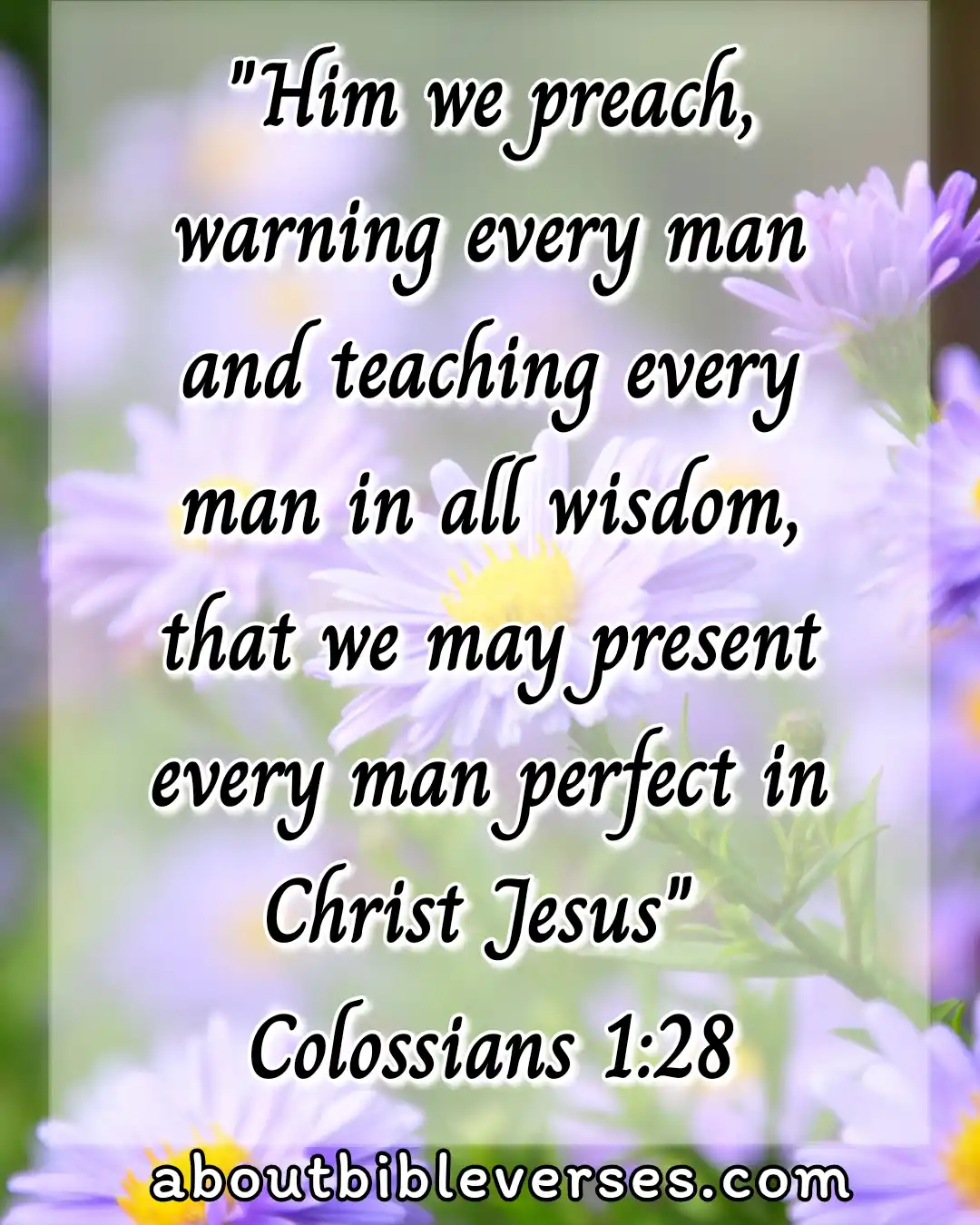 Colossians 1:28(KJV)"Whom we preach, warning every man, and teaching every man in all wisdom; that we may present every man perfect in Christ Jesus"
Explanation:- The preaching and teaching of the Word are basically to prepare the Christians to know more about Jesus. The more we know him, the more we come closer to him, and finally, we get the rewards from him.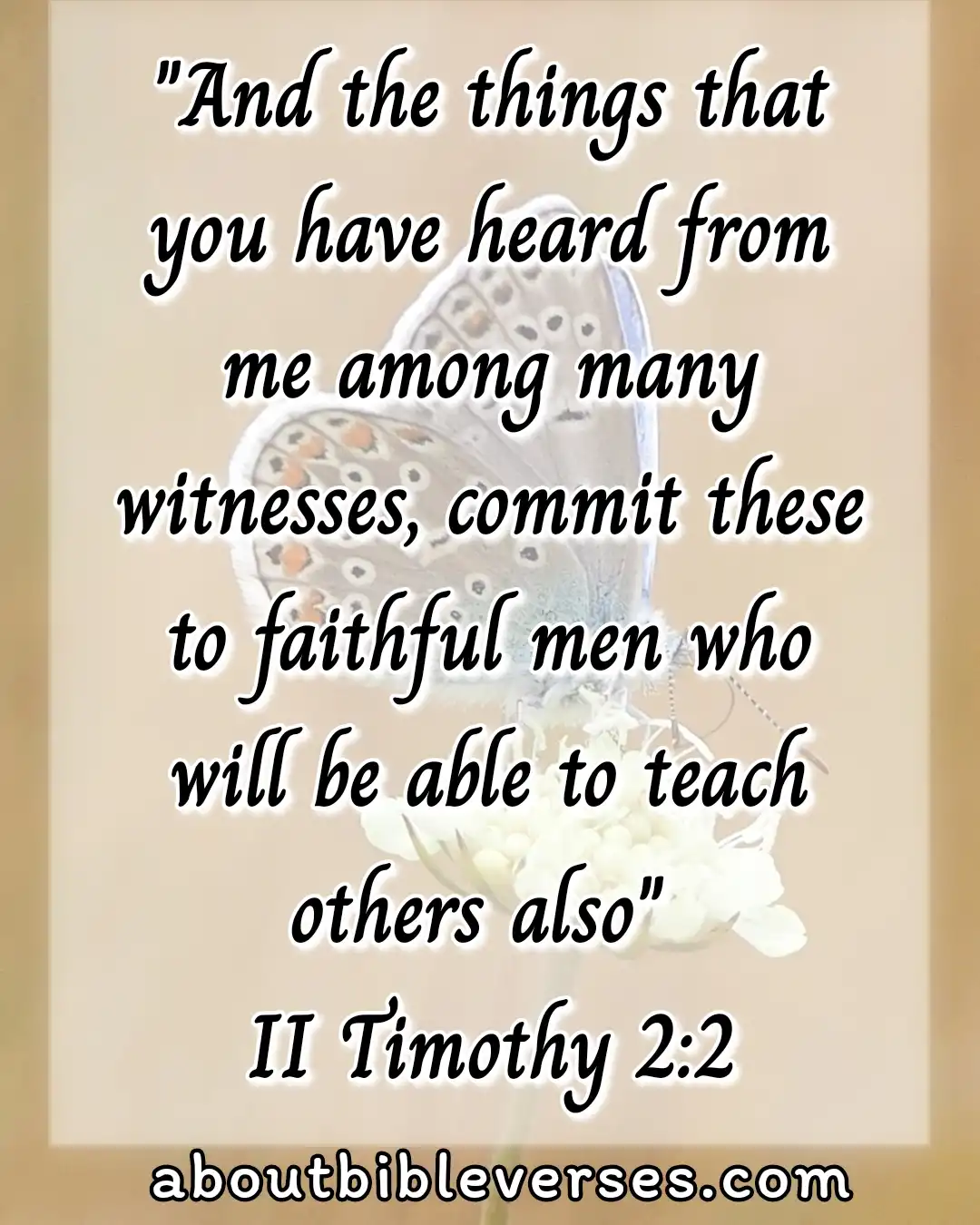 2 Timothy 2:2(KJV)"And the things that thou hast heard of me among many witnesses, the same commit thou to faithful men, who shall be able to teach others also"
Explanation:- Timothy was called to teach all the things that he learned from Paul concerning Christ the savior. He must teach everyone the words of God with patience and love so they can also grow in Christ.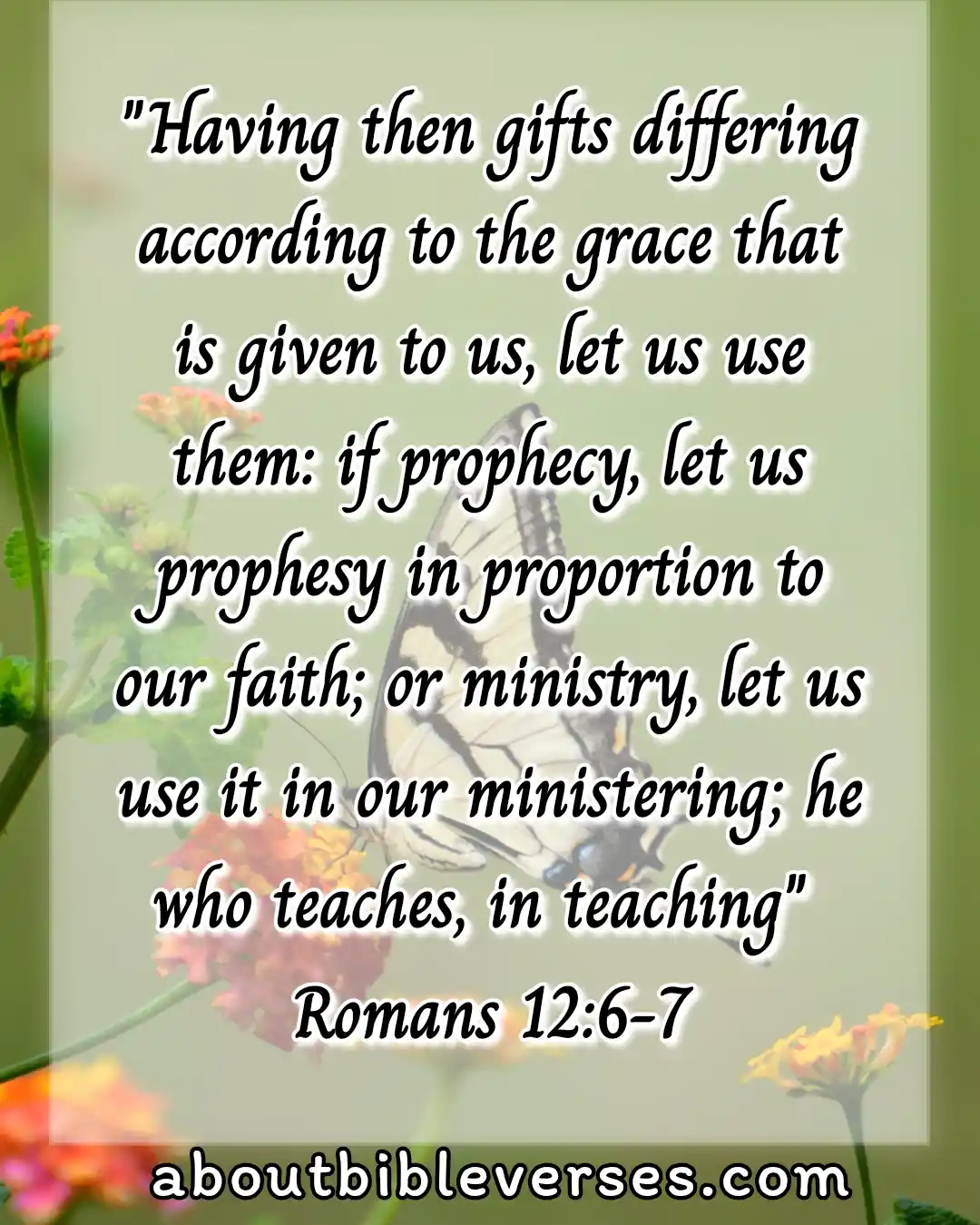 Romans 12:6-7(KJV)"Having then gifts differing according to the grace that is given to us, whether prophecy, let us prophesy according to the proportion of faith; Or ministry, let us wait on our ministering: or he that teacheth, on teaching"
Explanation:- We must act according to the instructions of God. We are called for a special purpose where people will build their relationship with the Lord by our teaching. 
The teachers who work for the sake of God must be careful regarding their each and every word and action.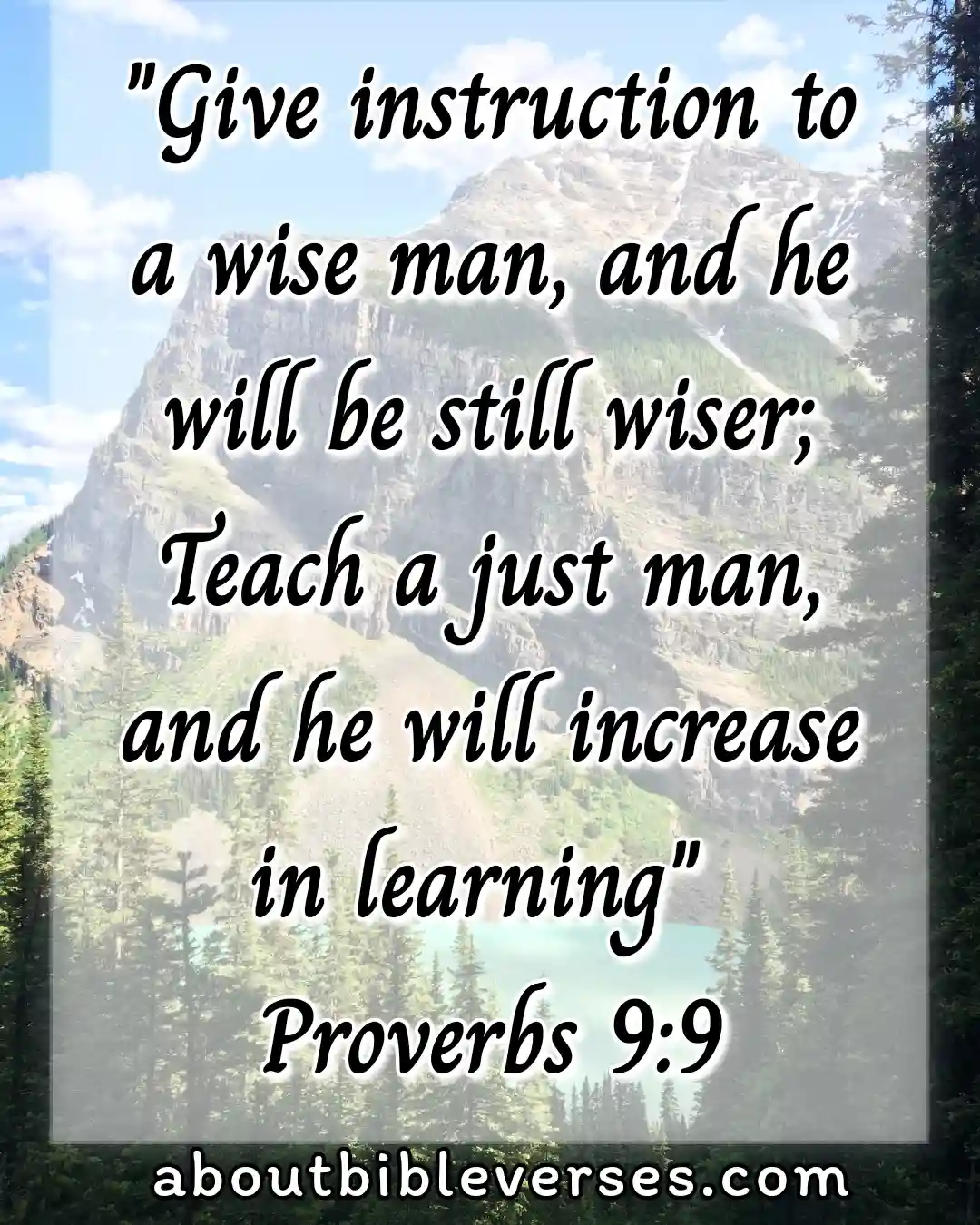 Proverbs 9:9(KJV)"Give instruction to a wise man, and he will be yet wiser: teach a just man, and he will increase in learning"
Explanation:- A wise man loves to get more wisdom as he knows that it is good for his life. We need to be like a wise man to inherit God's Kingdom.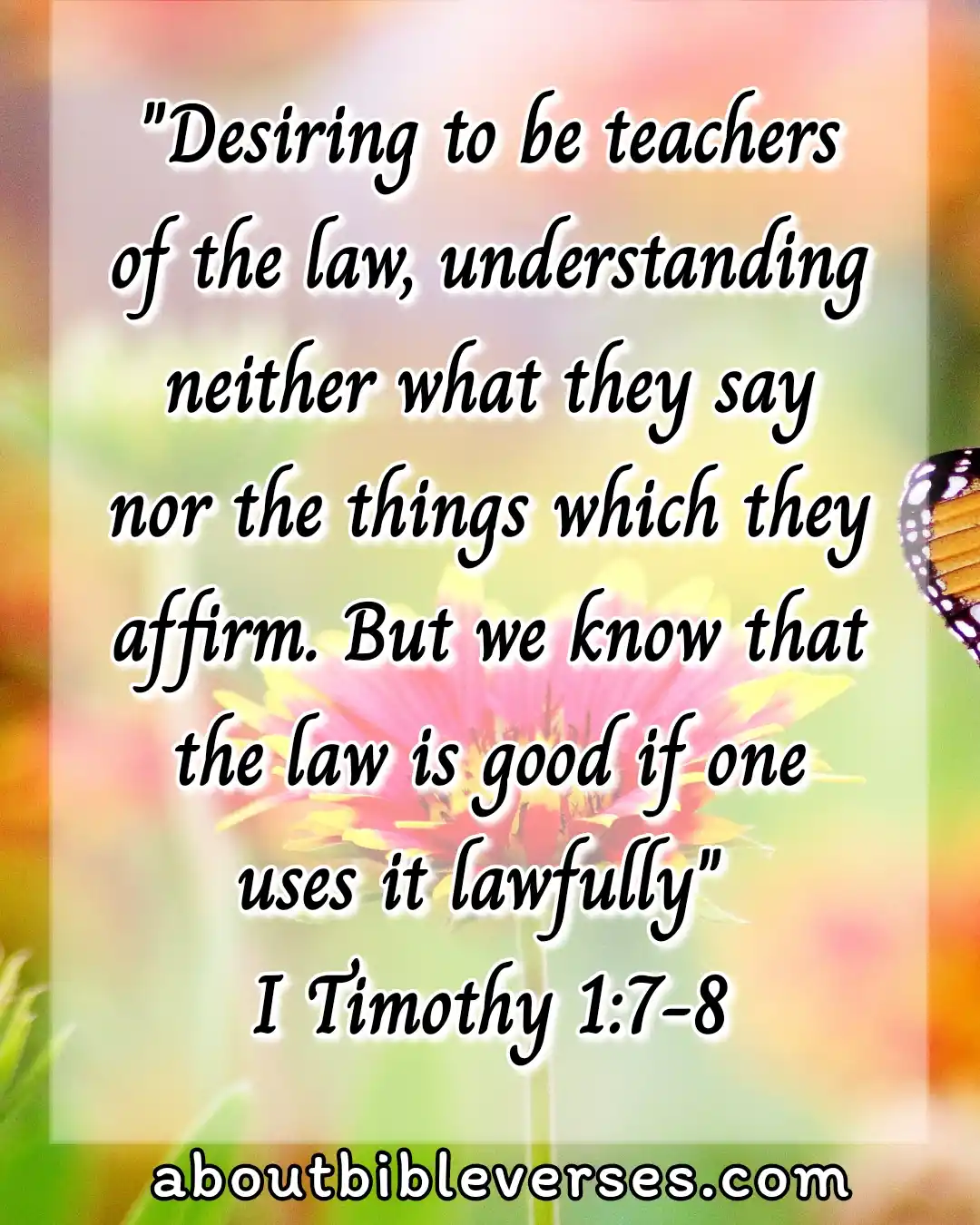 1 Timothy 1:7-8(KJV)"Desiring to be teachers of the law; understanding neither what they say, nor whereof they affirm. But we know that the law is good, if a man use it lawfully"
Explanation:- A man of God who teaches the word of God must be holy as he deals with the Holy God. God wishes his children to know more about his Kingdom. So, one who desires to teach the word must be clean and holy from the heart.
God Is The Great Teacher And He Teaches us
God is Great and he is the perfect teacher. He can guide us and make us the right way. To get his directions we must submit ourselves before him. 
All the people of the Bible who believed in God and listened to God's word were successful in the end.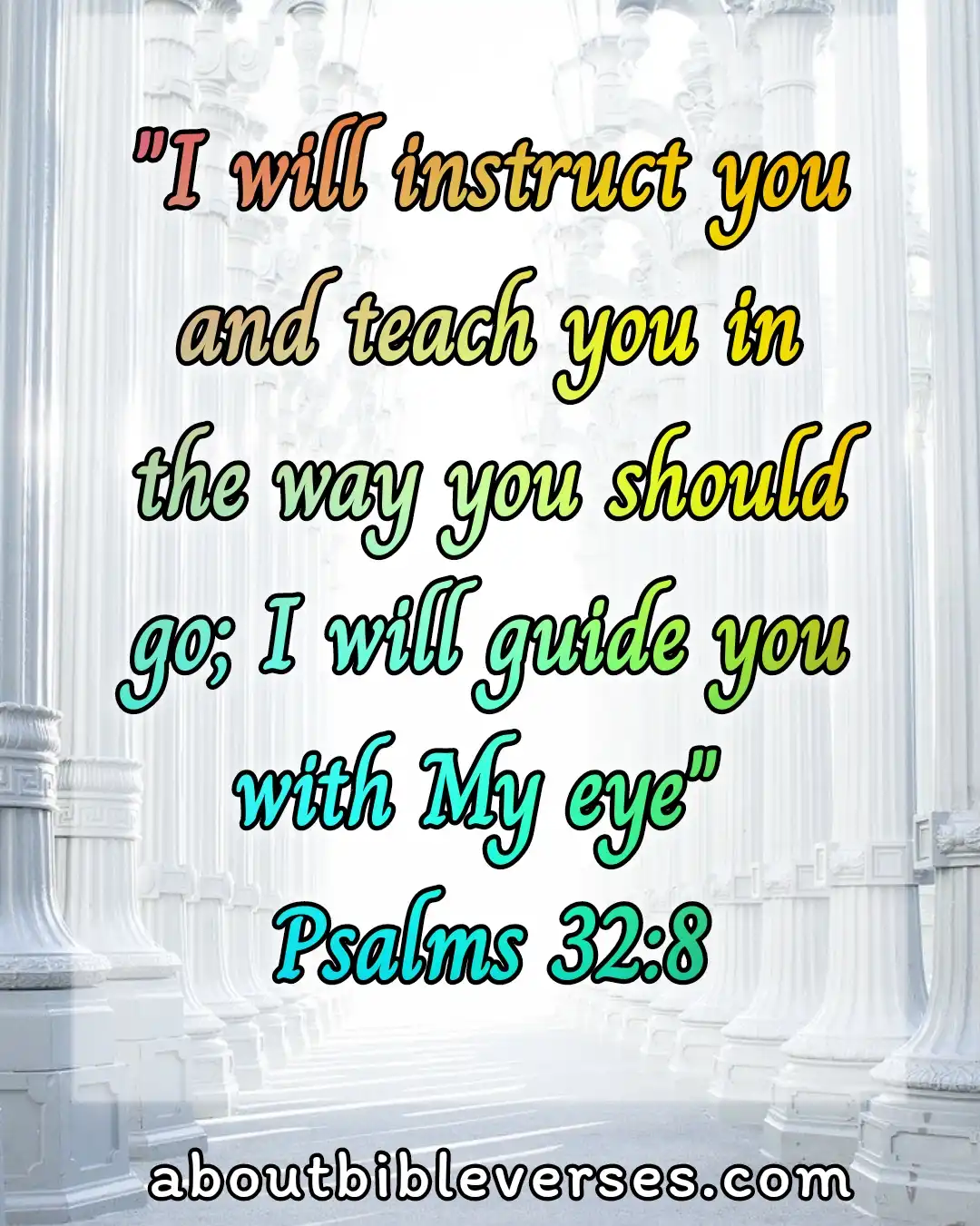 Psalm 32:8(KJV)"I will instruct thee and teach thee in the way which thou shalt go: I will guide thee with mine eye"
Explanation:- The Lord will direct our paths and he is the master teacher. If we learn from him all the things concerning our life then we will receive blessings from him. We will not be ashamed to learn his ways for our spiritual development.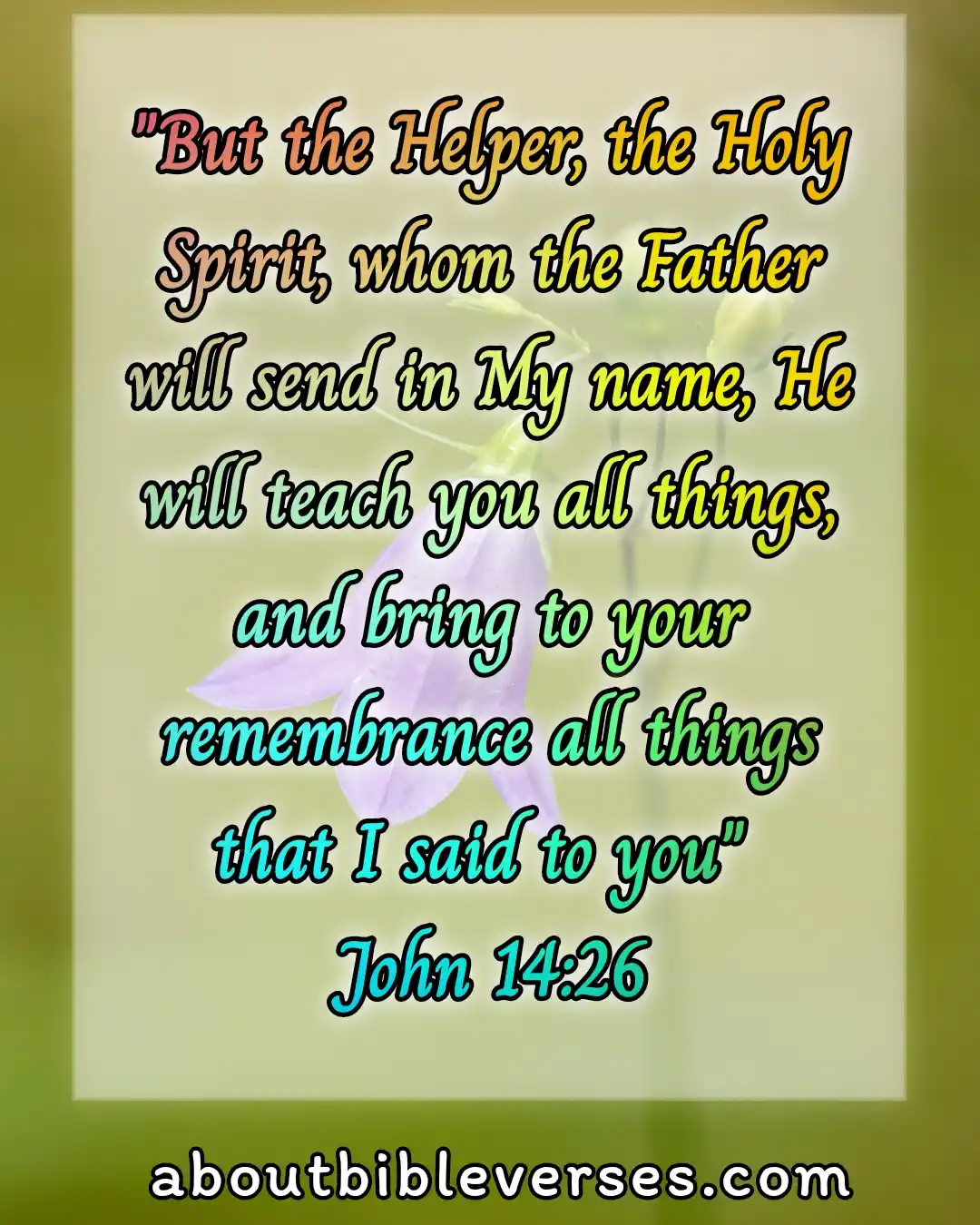 John 14:26(KJV)"But the Comforter, which is the Holy Ghost, whom the Father will send in my name, he shall teach you all things, and bring all things to your remembrance, whatsoever I have said unto you"
Explanation:- Jesus has said that he will send the comforter in his name and that is the Holy Spirit. Jesus taught us that we must receive the Holy Spirit to have heavenly wisdom.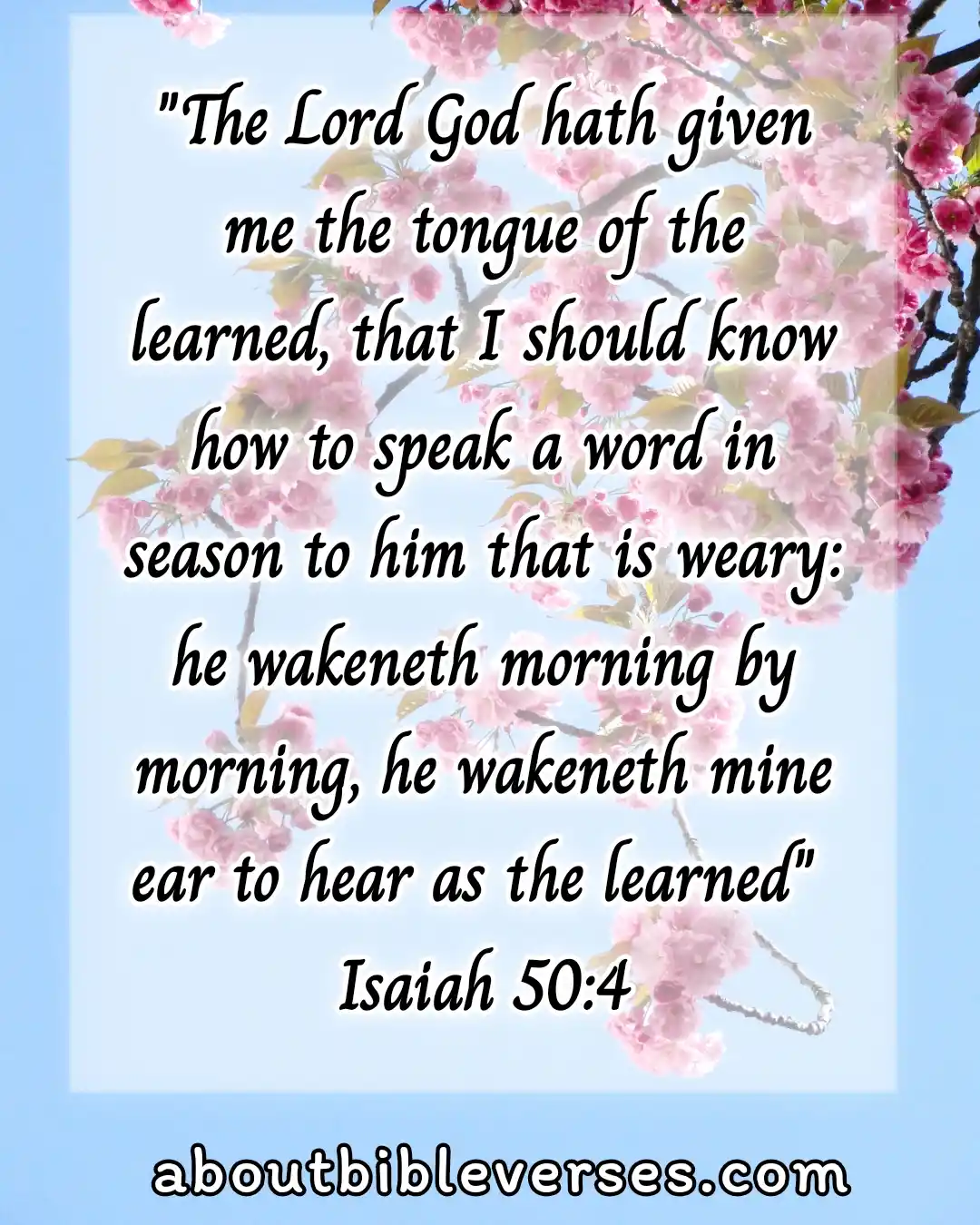 Isaiah 50:4(KJV)"The Lord God hath given me the tongue of the learned, that I should know how to speak a word in season to him that is weary: he wakeneth morning by morning, he wakeneth mine ear to hear as the learned"
Explanation:- The Lord has given us the tongue to glorify him and we should praise him as he deserves so. We cannot bring glory until we submit our hearts before him. We need to learn all the ways that he likes.