Jesus wants us to love one another as he has left an example before us. In this physical world, we are not going to live forever but as long as we are going to stay we have to love our neighbors the way we love our own family members.
If we always hate our neighbors then they will never understand the amazing love of God. We have to show them how Great is Our God and how much he loves us.
The godly love we can find only in Christians and it should be extended to the whole world where people need love from God.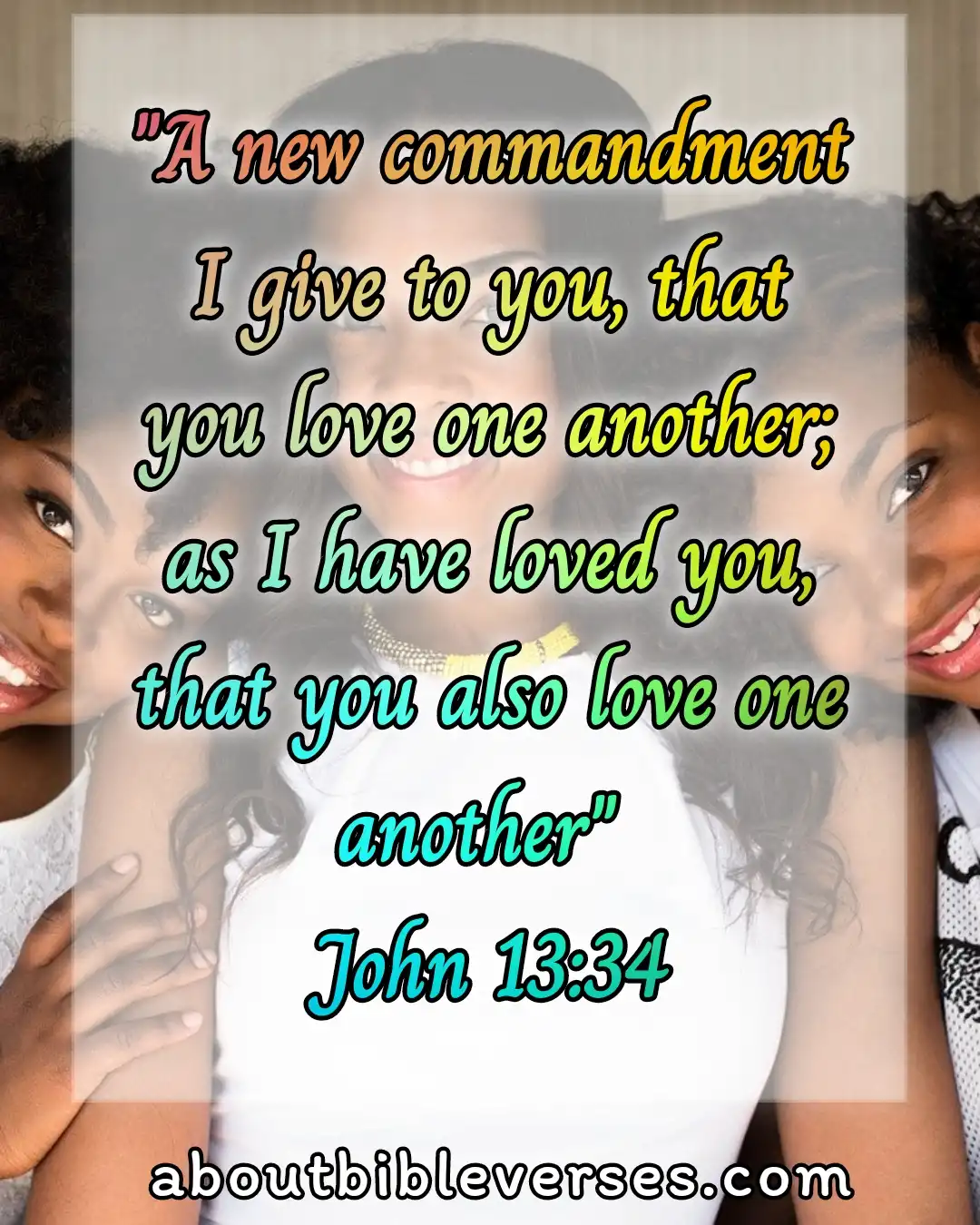 John 13:34(KJV)"A new commandment I give unto you, That ye love one another; as I have loved you, that ye also love one another"
Explanation:- Jesus teaches us to love one another and by following it we can please him. If we do not love our neighbors then we will not be able to stand before the Lord. The way we love our family in that same manner we have to love others too.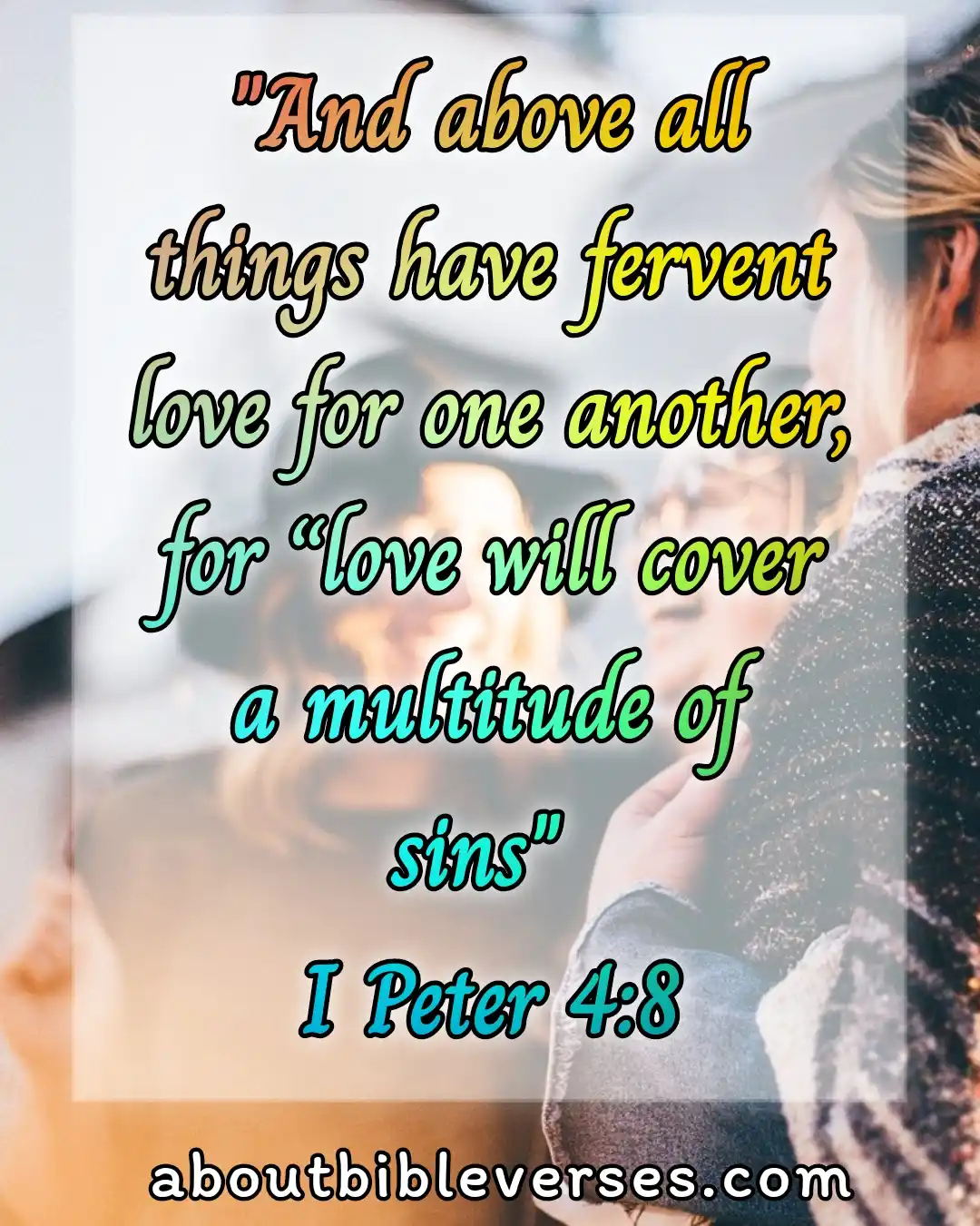 1 Peter 4:8(KJV)"And above all things have fervent charity among yourselves: for charity shall cover the multitude of sins"
Explanation:- We should think of others who are living around us. We should care for them so that they will be able to know God from our righteous works.
Jesus says that by loving others we can win their hearts and we will be able to deliver them the gospel which can give them eternal life.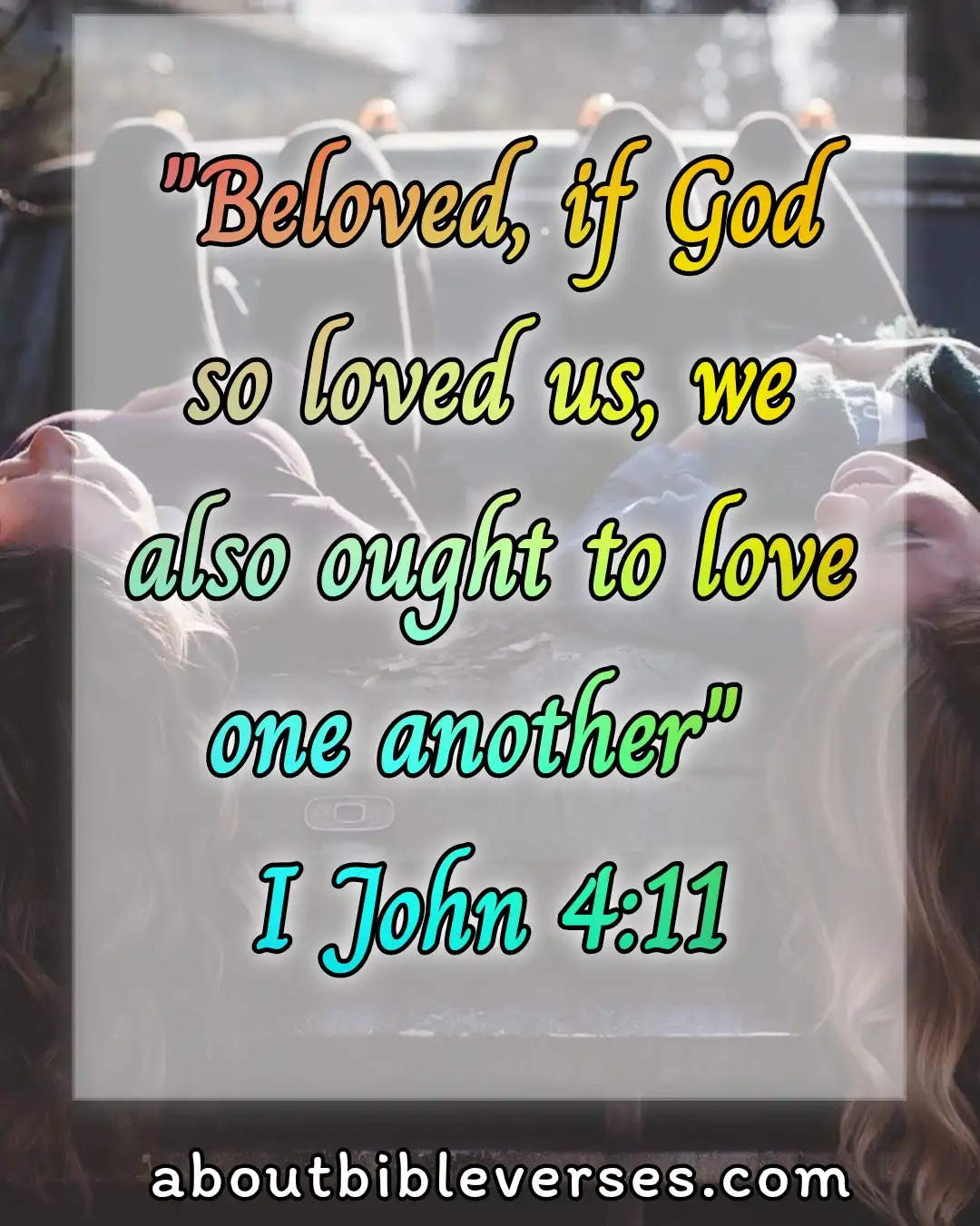 1 John 4:11(KJV)"Beloved, if God so loved us, we ought also to love one another"
Explanation:- The way God loves us is amazing and unmeasurable. To redeem us from eternal death he came down on this earth and died for us. If God can show his grace upon us then we must love our neighbors.
It is not easy to love suddenly to our neighbours but we need to grow in Christ and we will have the heart to love others.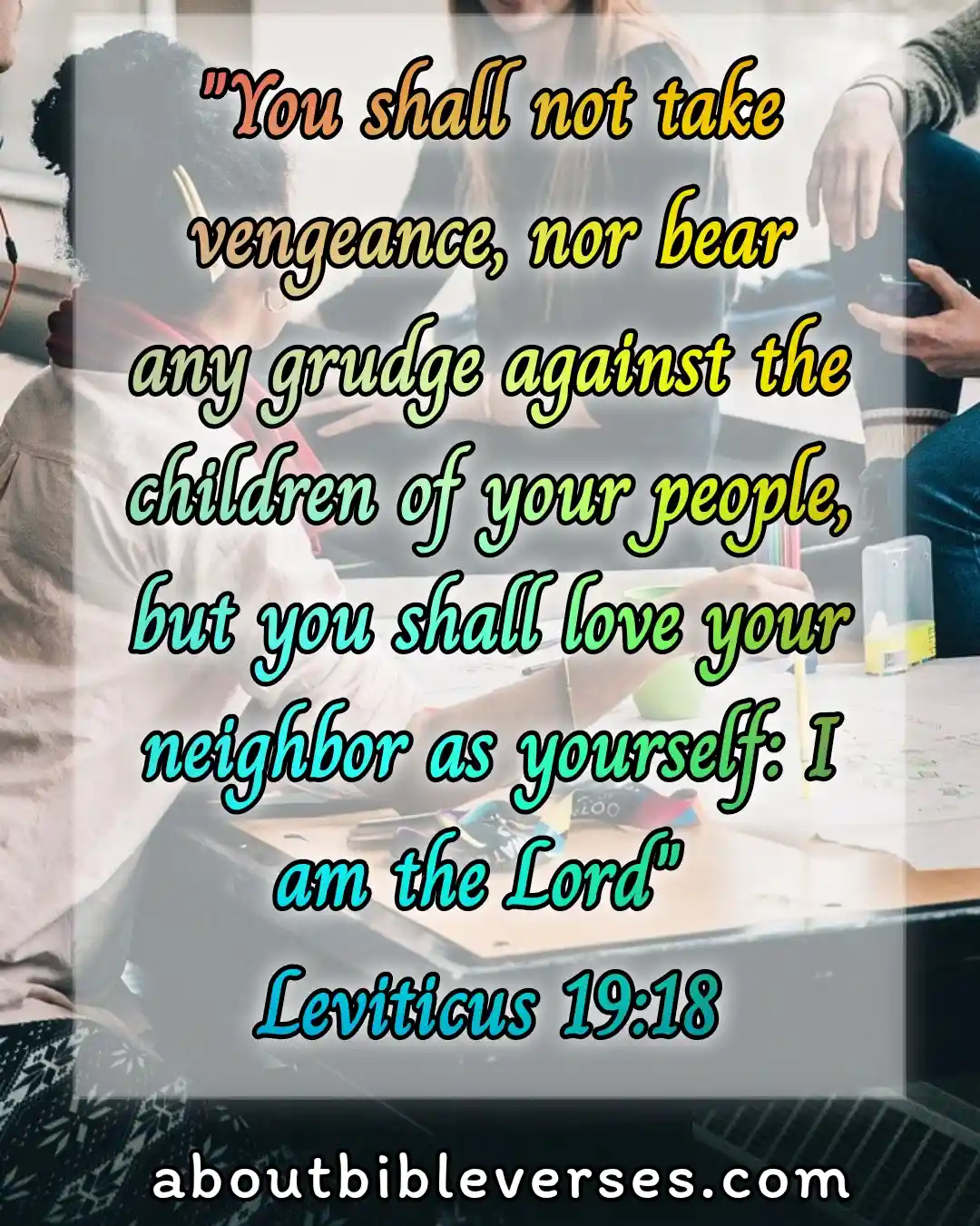 Leviticus 19:18(KJV)"Thou shalt not avenge, nor bear any grudge against the children of thy people, but thou shalt love thy neighbour as thyself: I am the Lord"
Explanation:- If our neighbors do some evil against us then we should not take any revenge on them. We have to show them our love and we must forgive them their mistakes. If we take action against them then we will have no difference with the people of this world.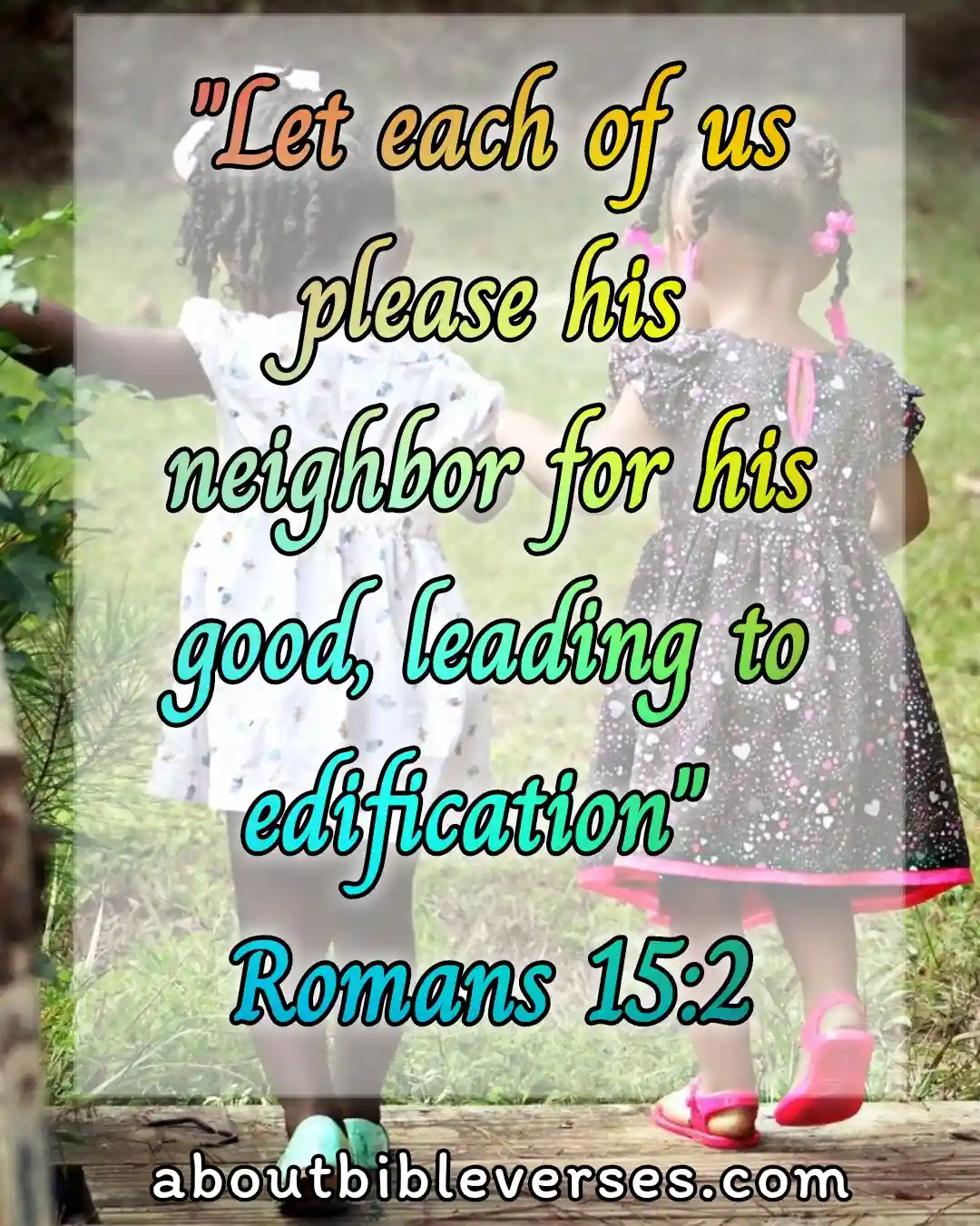 Romans 15:2(KJV)"Let every one of us please his neighbour for his good to edification"
Explanation:- We must preach the gospel to our neighbors so that they will find the way to reach heaven. If we keep it secret then we will have to stand before the judge for our mistake. We need to help them in every possible way which we can.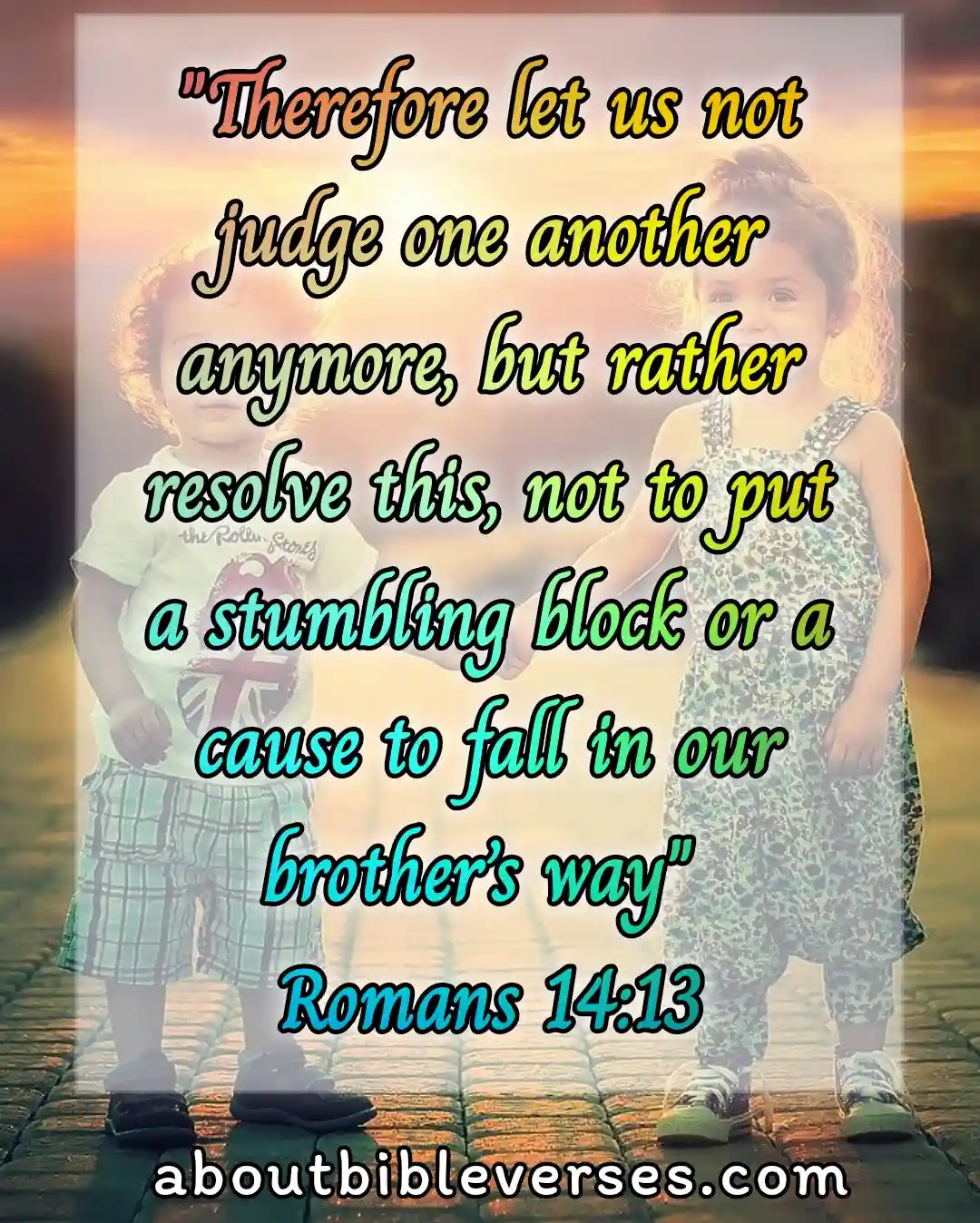 Romans 14:13(KJV)"Let us not therefore judge one another any more: but judge this rather, that no man put a stumbling block or an occasion to fall in his brother's way"
Explanation:- We are here not to judge people. But we have to evaluate our work. If we search to find others' faults then we will miss identifying our own mistakes. But the Lord wants us to mend our own mistakes. If we bear love in our hearts then we will be able to forgive others.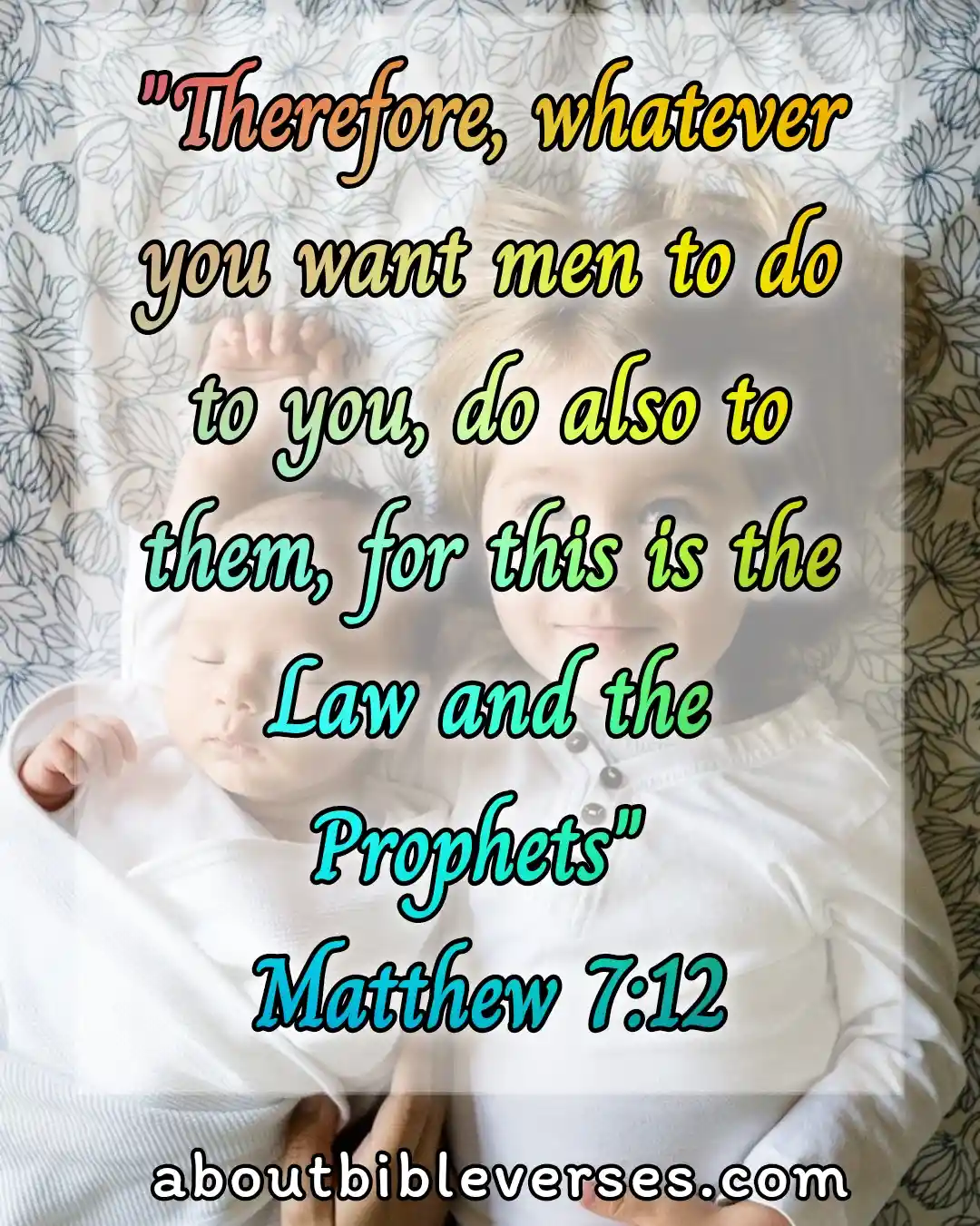 Matthew 7:12(KJV)"Therefore all things whatsoever ye would that men should do to you, do ye even so to them: for this is the law and the prophets"
Explanation:- Whatever we expect from others to get, we should do that to them. If we expect good things from people but we do the opposite then what will we gain. We must do good to people then we will receive best from others.
We should have the same mind as Christ. Jesus always helped others and showed sympathy to needy people.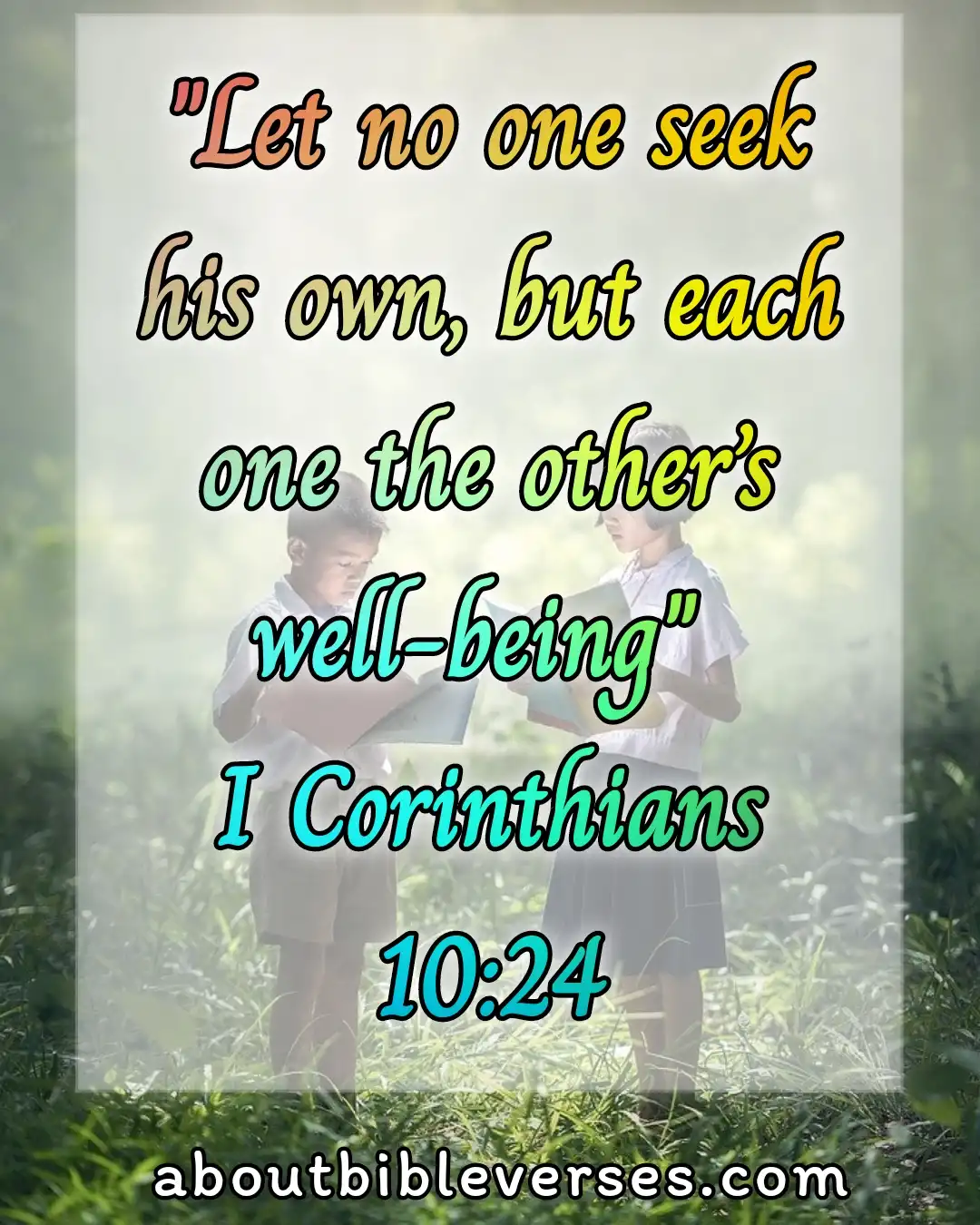 1 Corinthians 10:24(KJV)"Let no man seek his own, but every man another's wealth"
Explanation:- If we always think for our own benefits then we will become selfish. But the Lord wants us to seek for others' profits.
Jesus came on this earth not for his own but for the entire world. It is crystal clear to everyone that he died on the cross for our salvation.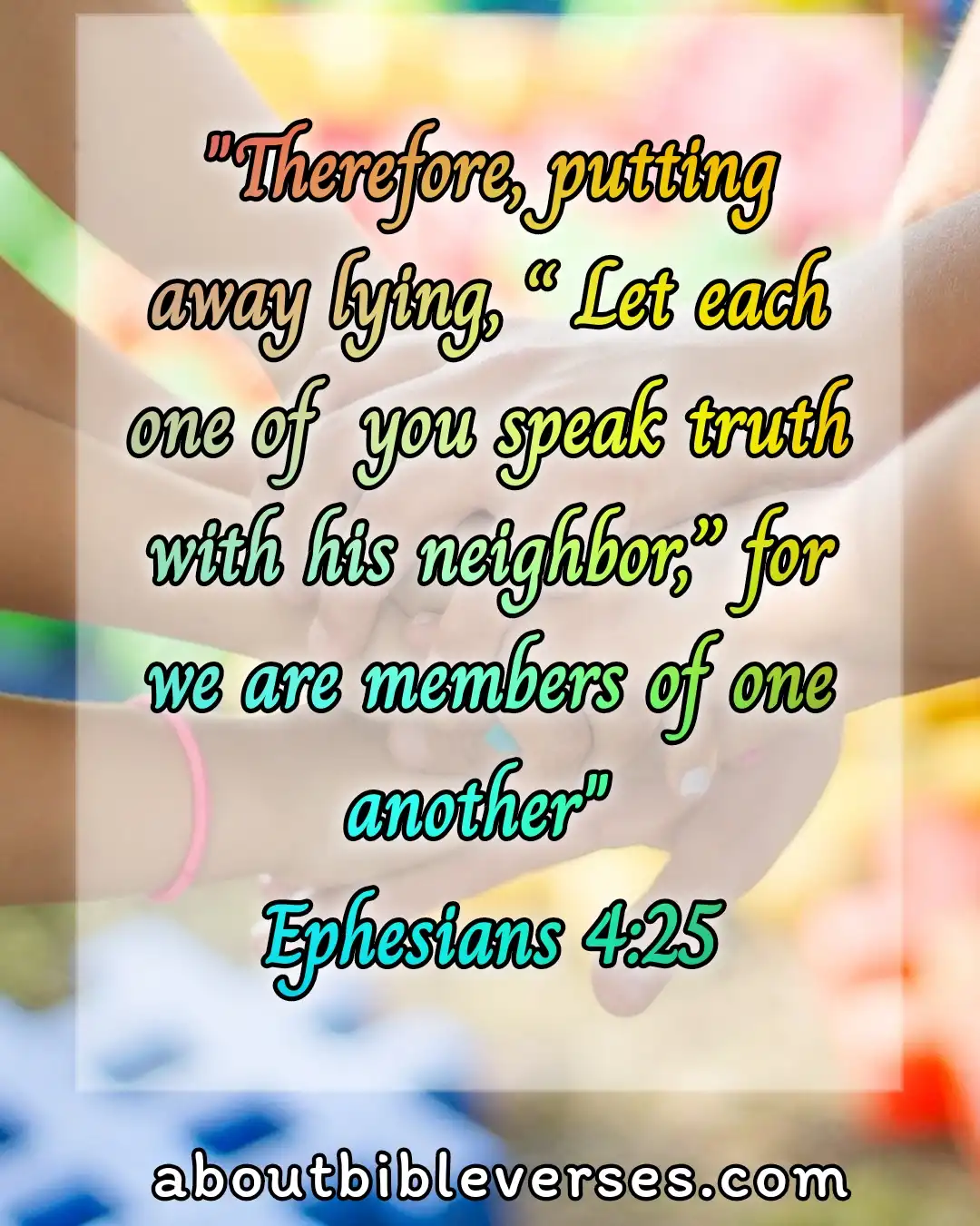 Ephesians 4:25(KJV)"Wherefore putting away lying, speak every man truth with his neighbour: for we are members one of another"
Explanation:- We should not speak lies among ourselves. We are not the citizens of this earth but we have to leave it once for the eternal world. So we must prepare ourselves on this earth to enter into heaven.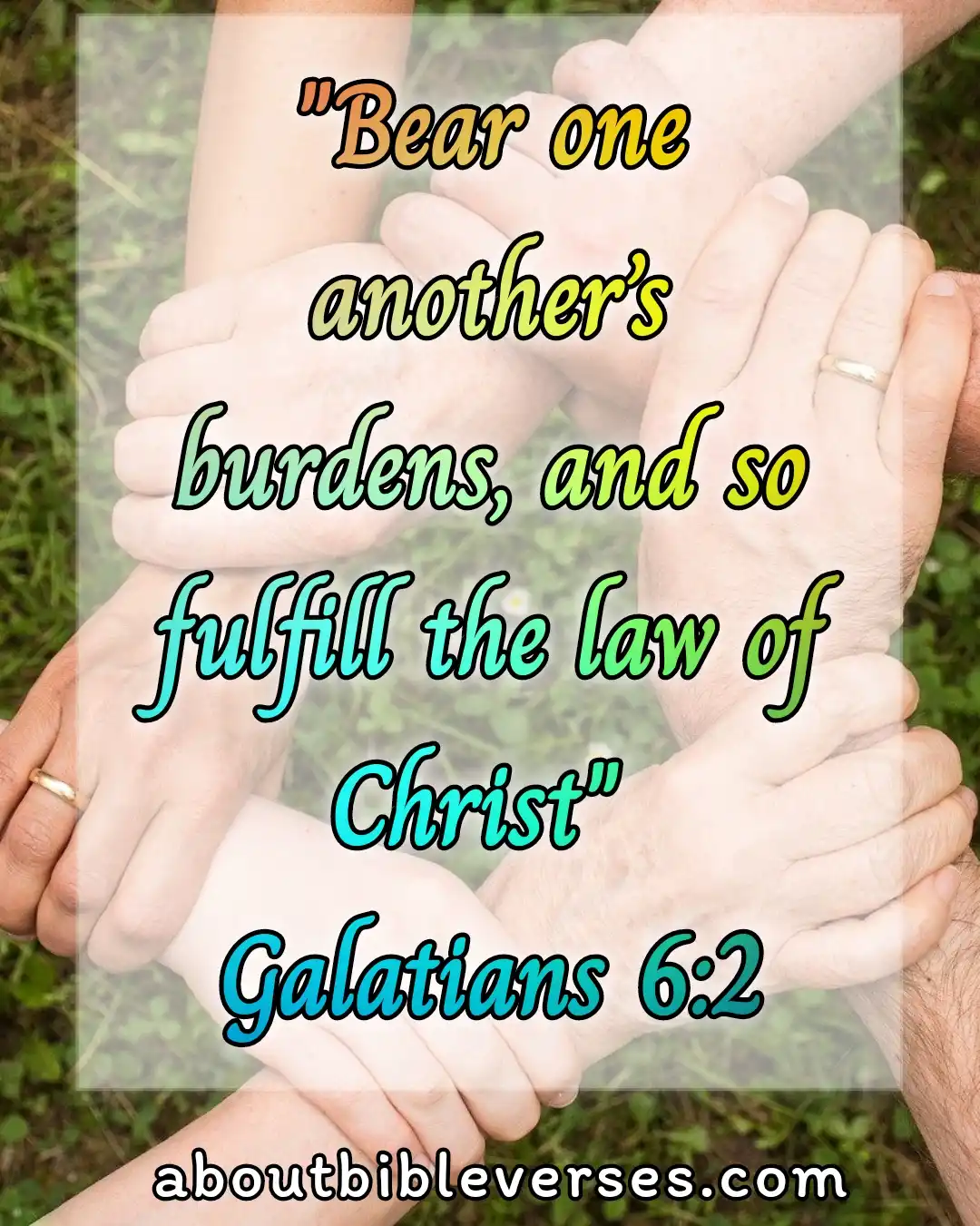 Galatians 6:2(KJV)" Bear ye one another's burdens, and so fulfil the law of Christ"
Explanation:- When our neighbors will have some problems, at that time we have to step forward to help them. If we do so out of love for them we will receive the reward at the judgment.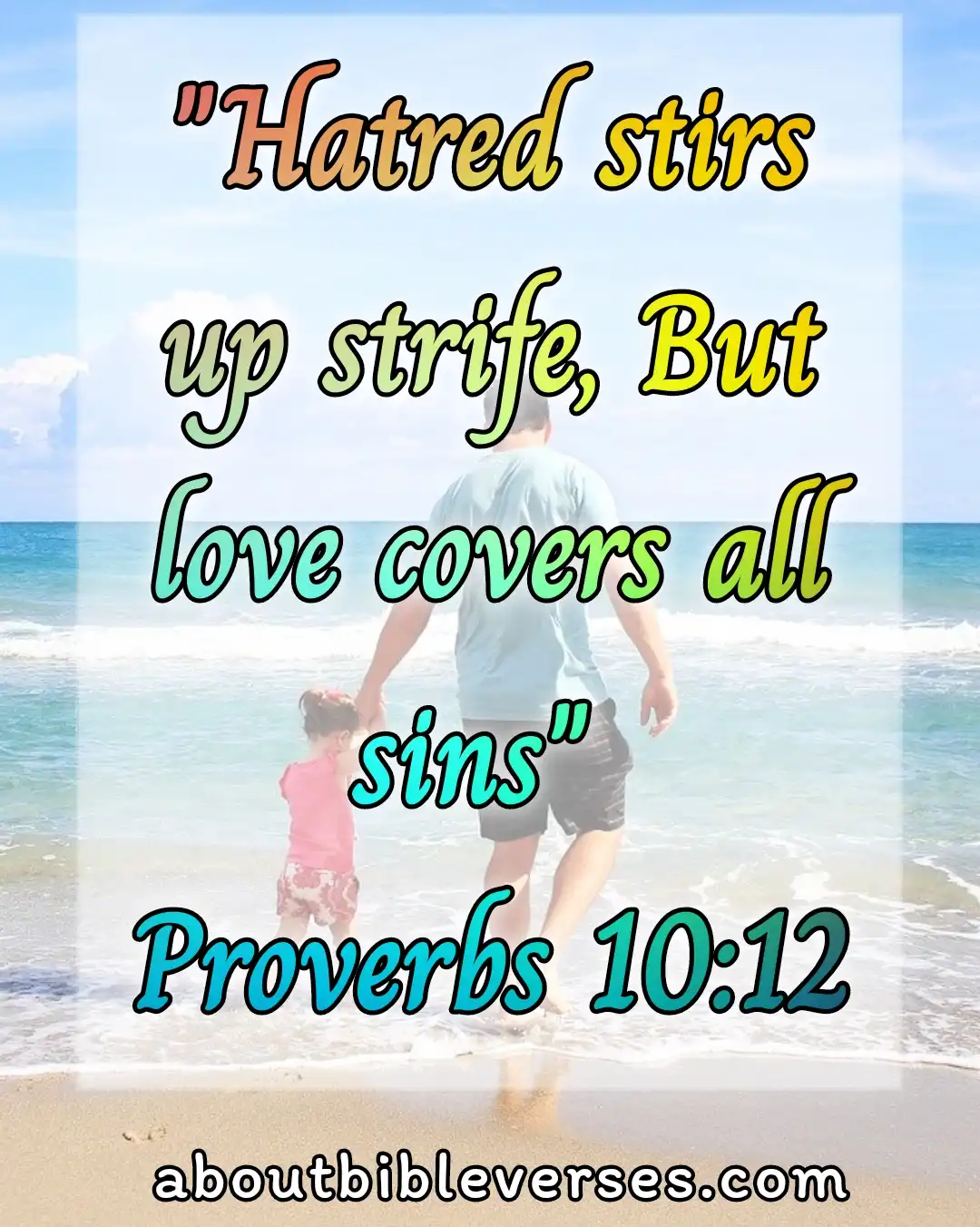 Proverbs 10:12(KJV)"Hatred stirreth up strifes: but love covereth all sins"
Explanation:- We hate people continuously then we will have a bitter relationship but if we love them then we will be able to forget their evil works. Love can hide all bad things. That is why we have to love our enemies so that we will be able to see their good works.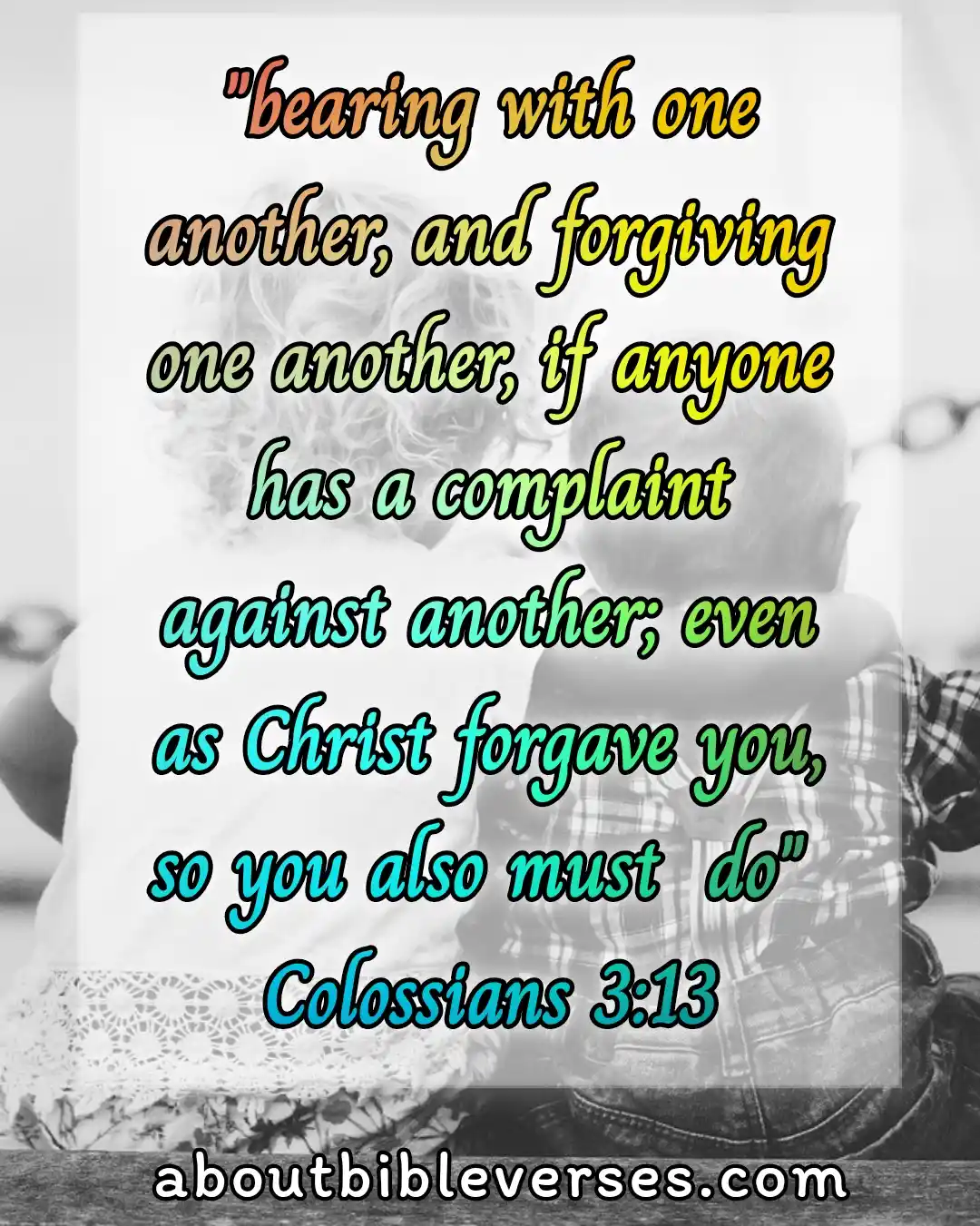 Colossians 3:13(KJV)"Forbearing one another, and forgiving one another, if any man have a quarrel against any: even as Christ forgave you, so also do ye"
Explanation:- We should forgive others as Christ has forgiven us. We need to prepare our hearts to forgive people when they do wrong to us. If we forgive others then God will also forgive us.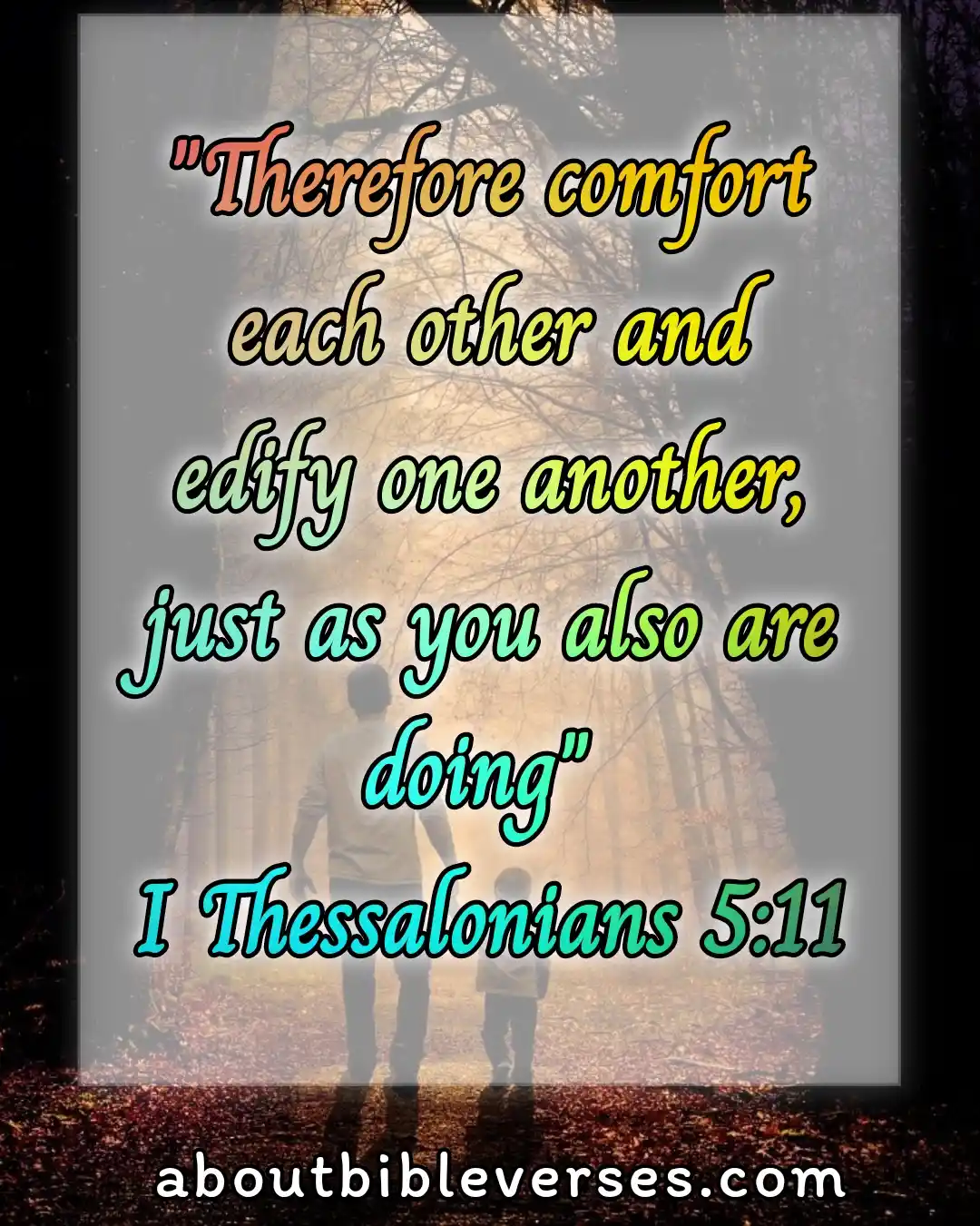 1 Thessalonians 5:11(KJV)"Wherefore comfort yourselves together, and edify one another, even as also ye do"
Explanation:- We Christians should live together with a common goal that we are approaching heaven. We should help each other when someone will be in need of help. If we do not extend our helping hand upon them then we will have to suffer for our indifference.
Leviticus 19:34(KJV)"But the stranger that dwelleth with you shall be unto you as one born among you, and thou shalt love him as thyself; for ye were strangers in the land of Egypt: I am the Lord your God"
Explanation:- If any stranger dwells among us then we have to love them because when the children of Israel spend their time in Egypt at that time they also receive many blessings from that land by the mighty hand of God. We should welcome strangers and we must provide them with our belongings.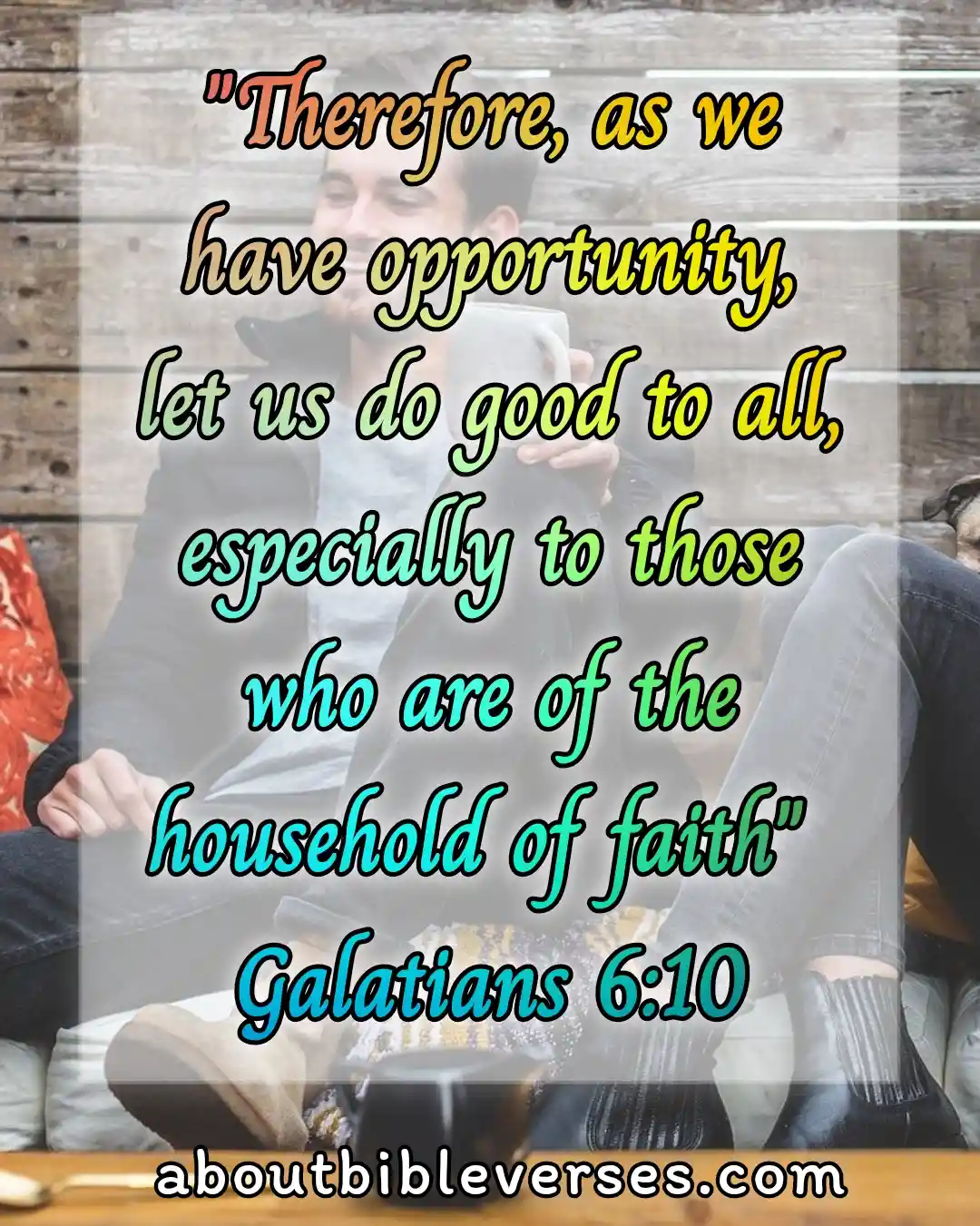 Galatians 6:10(KJV)"As we have therefore opportunity, let us do good unto all men, especially unto them who are of the household of faith"
Explanation:- We should love everyone so that we can bear the witness of God by our actions. We have to show our love especially to our believers and for their families.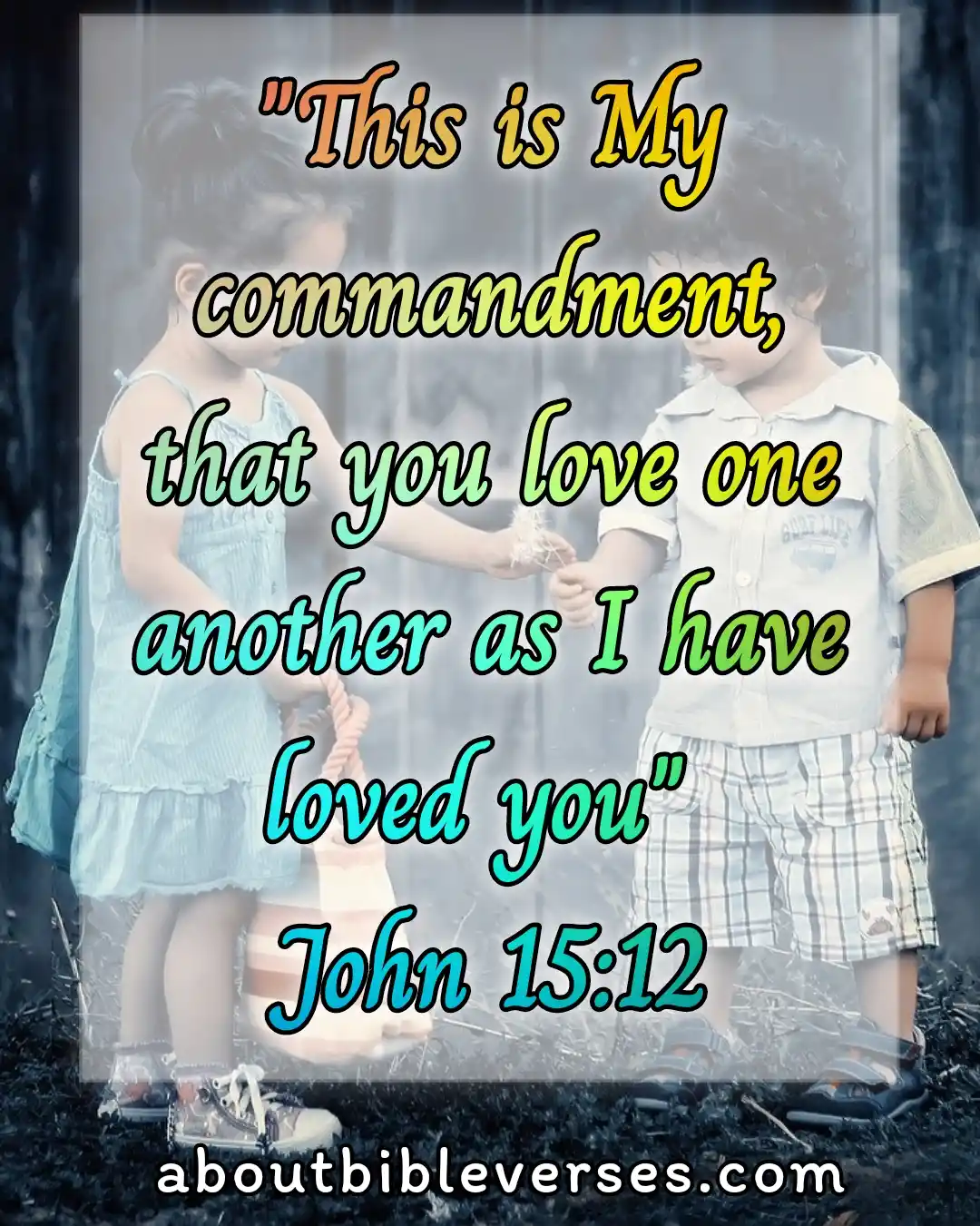 John 15:12(KJV)"This is my commandment, That ye love one another, as I have loved you"
Explanation:- Jesus has commanded his disciples to love one another as he had loved themselves. If the disciples do not love each other then they will fail to walk with God. The Lord demands love from his people.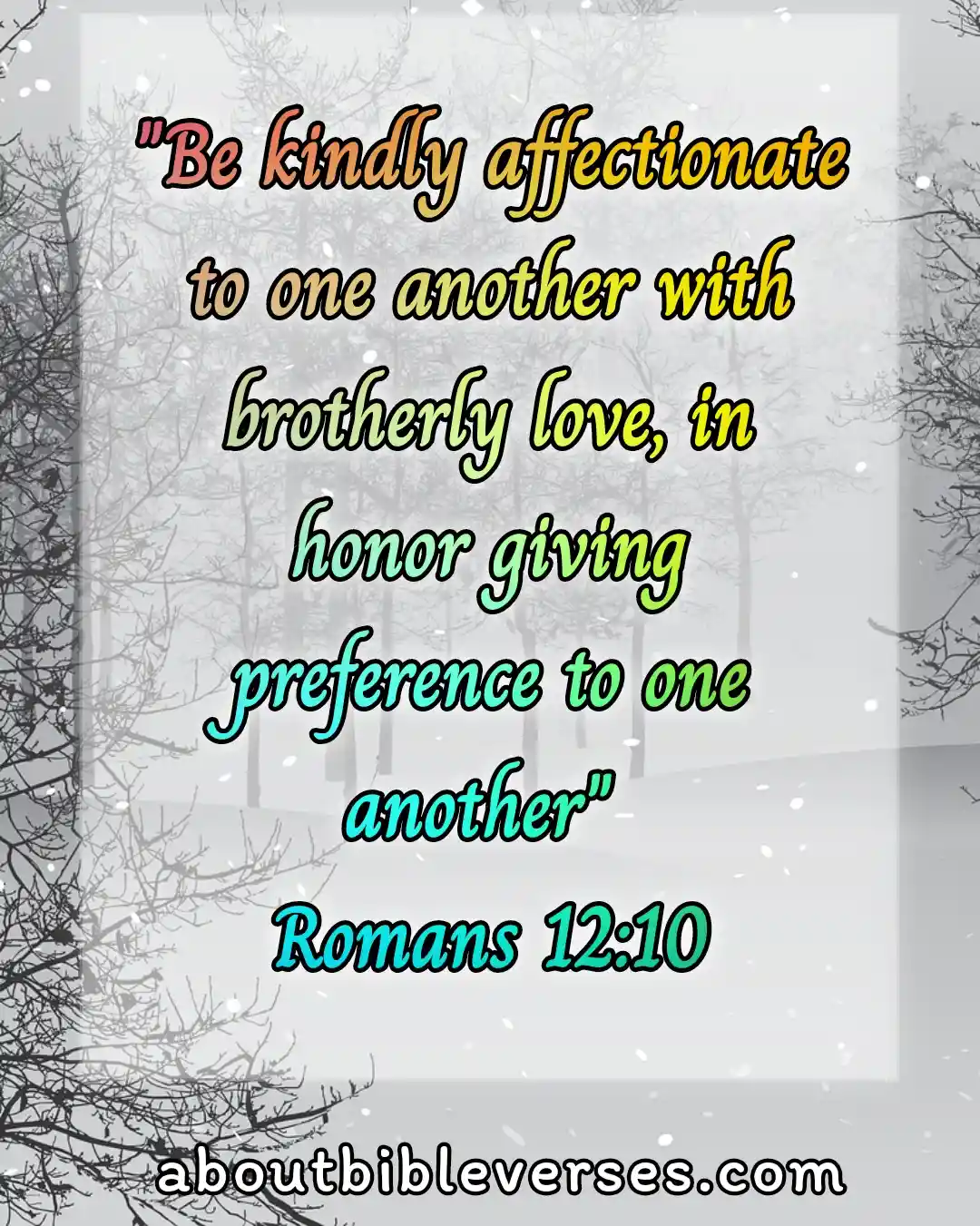 Romans 12:10(KJV)"Be kindly affectioned one to another with brotherly love; in honour preferring one another"
Explanation:- The Bible teaches us to have brotherly love among its people so that people outside will get to know the one true living God by his people.
In other religions, people do not love themselves. They are very diligent in their rituals only.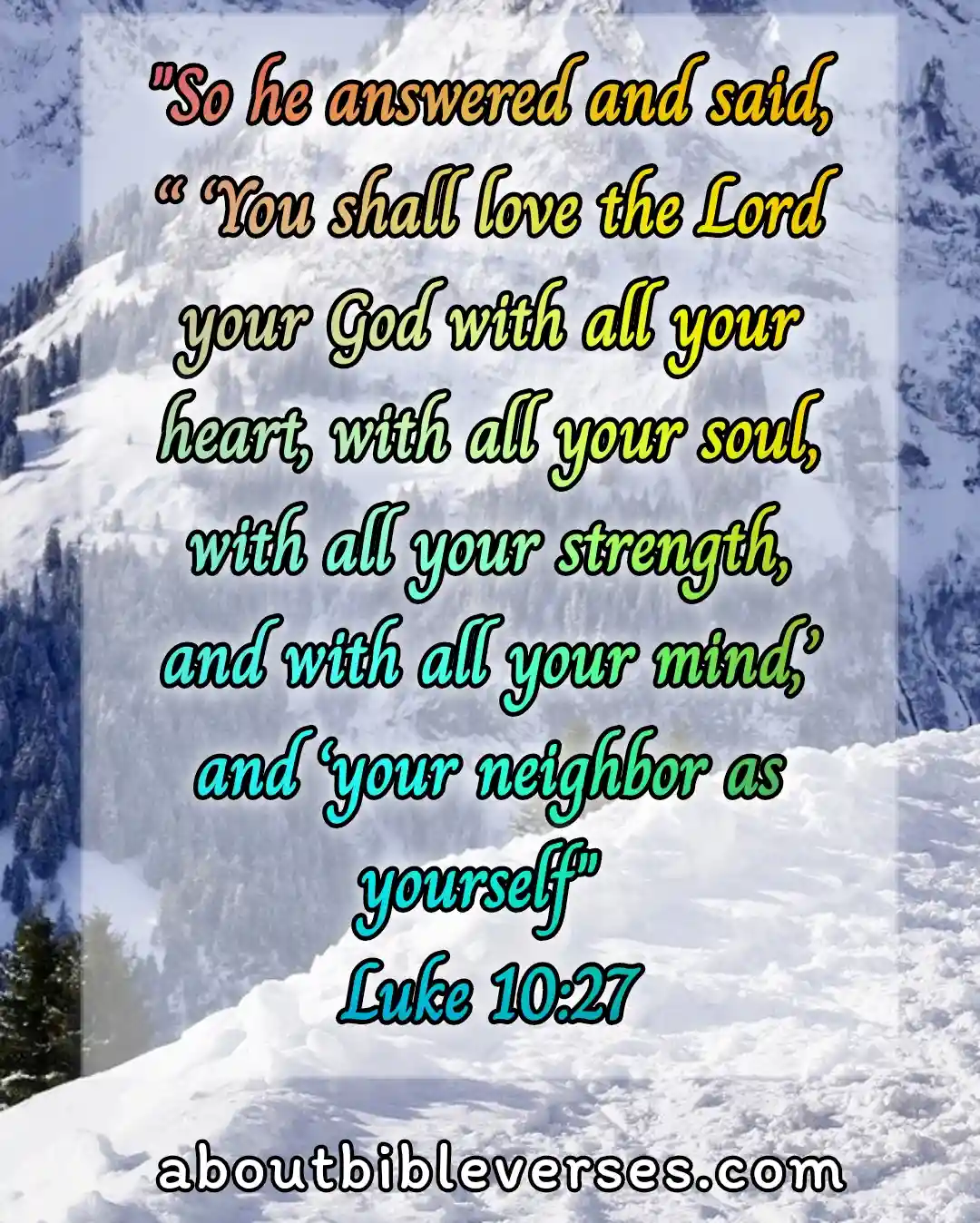 Luke 10:27(KJV)"And he answering said, Thou shalt love the Lord thy God with all thy heart, and with all thy soul, and with all thy strength, and with all thy mind; and thy neighbour as thyself"
Explanation:- Jesus said that we have to love our God first with all our heart, mind and soul. And the second commandment which we have to obey is to love our neighbours as we love our family members. If we do not love our neighbours then we will find the will of God and we have to stand before his judgement.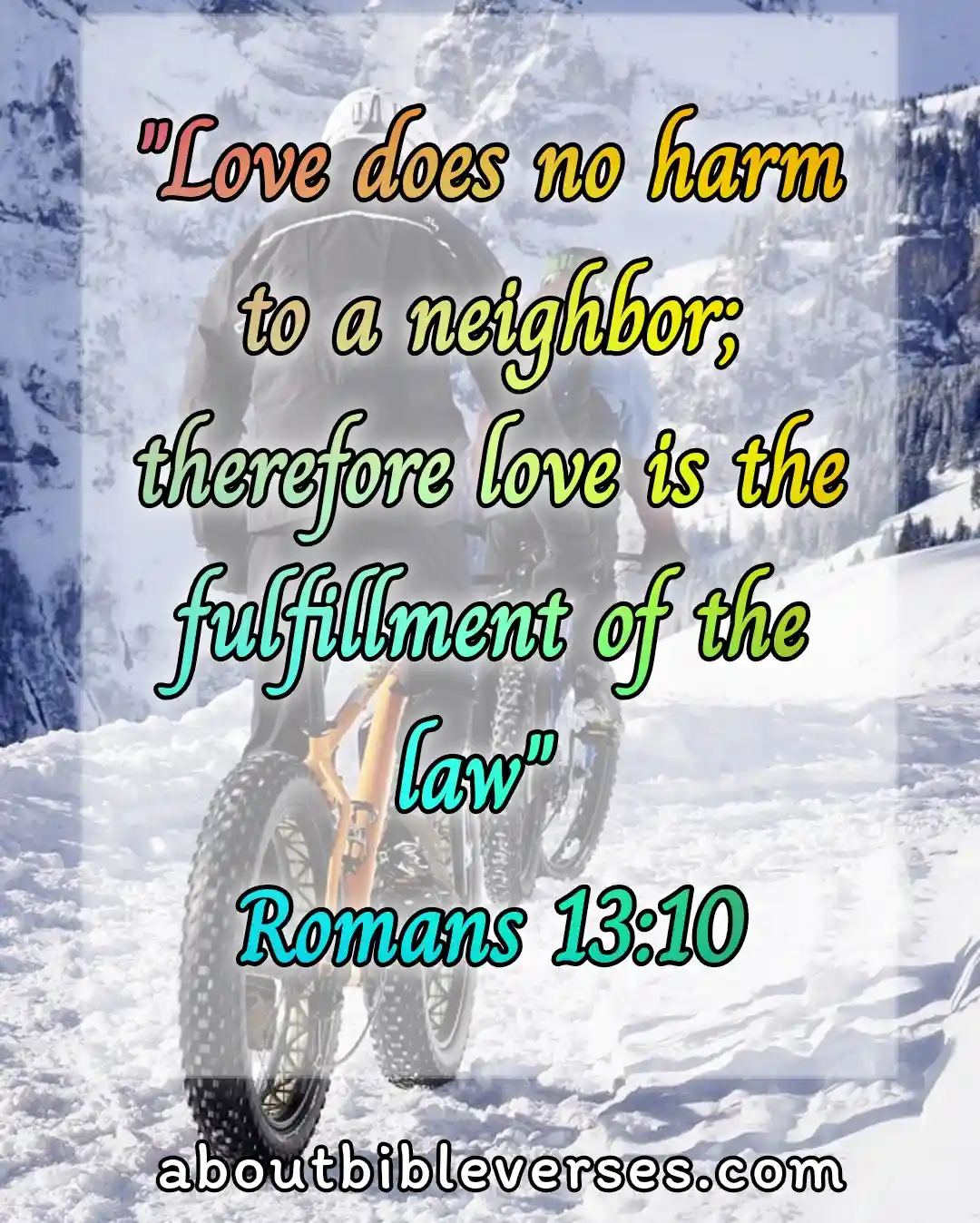 Romans 13:10(KJV)"Love worketh no ill to his neighbour: therefore love is the fulfilling of the law"
Explanation:- If we love our neighbors then we will never do any evil to them. We cannot take any step against them if we love them.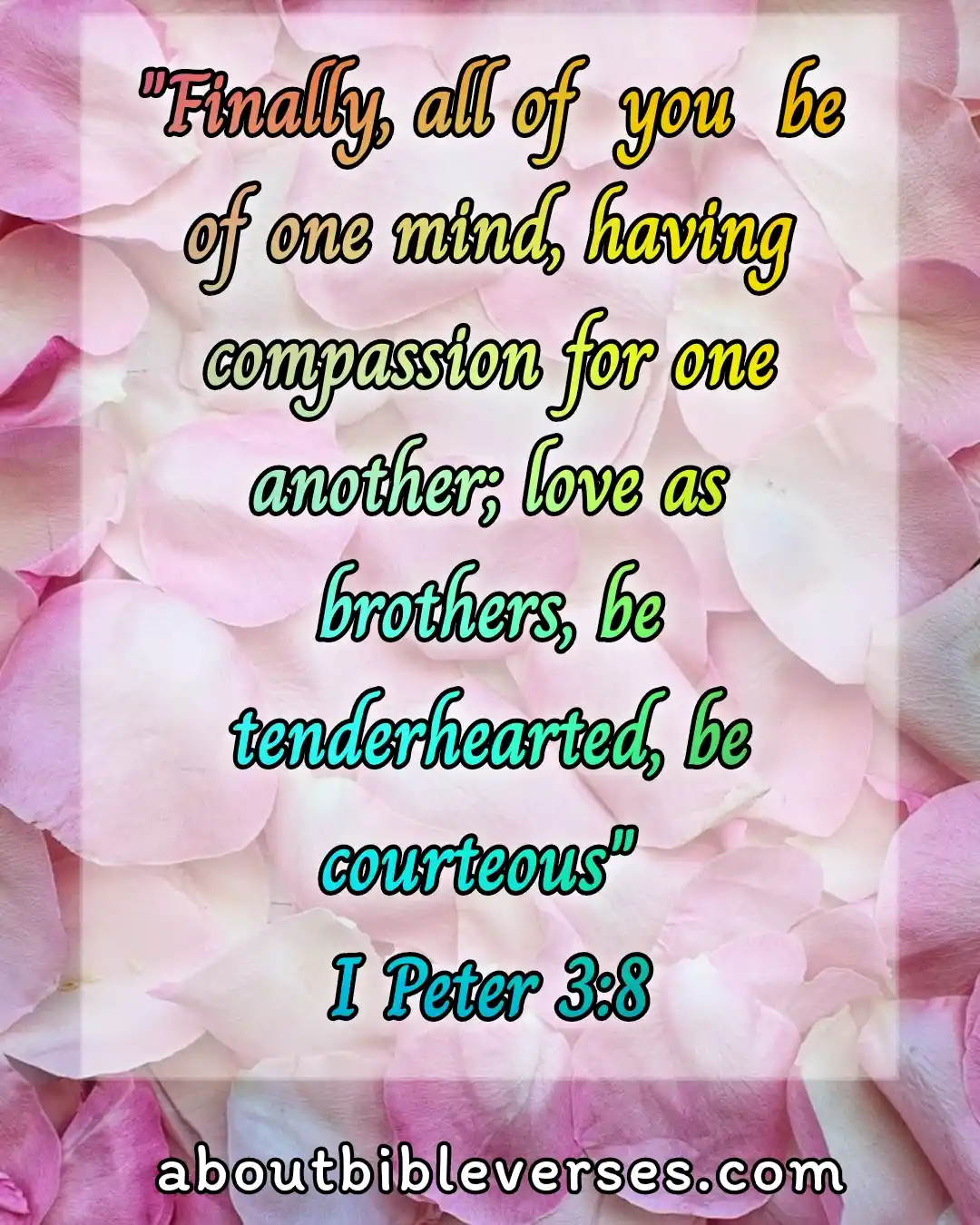 1 Peter 3:8(KJV)"Finally, be ye all of one mind, having compassion one of another, love as brethren, be pitiful, be courteous"
Explanation:- The scripture encourages us to love one another so that we can have the same mind by which we will live here peacefully.
We must remember that one day we all will be standing before the judge. The people who do not know God are fighting with themselves for the worldly materials but we are separated from the world because of Jesus.