We all need heavenly protection by which we can be free from all our worries. Jesus has told us that we will face various hardships as we have decided to accept him in our lives. We will have to confront many temptations in our lives.
But everything we need to carry to the Lord in our prayer to the father so that we will be delivered by the Grace of the Lord. Jesus teaches to pray for it to get protection from him ( Matthew 6:13).
The Lord is our protector when we are in need of his heavenly protection. The Lord is our refuge in the times of our shelter. He promised us that he will be our shield and rescue us from all the evils.
People around us may face trials and they will be removed from this earth but God's children will be without any harm. We should not fear anything as he will keep us away from every harmful thing(Psalm 91:1-16).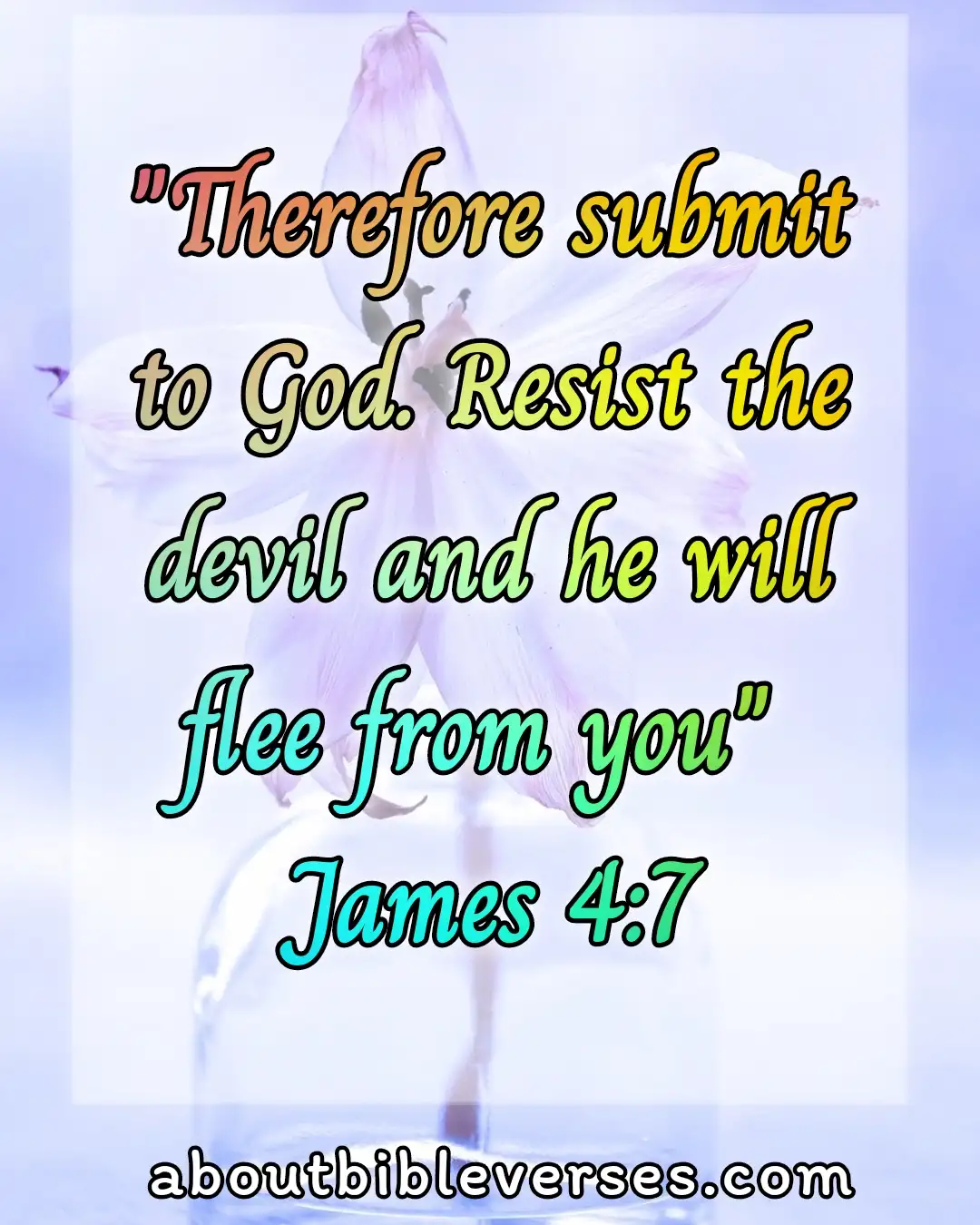 James 4:7(KJV)"Submit yourselves therefore to God. Resist the devil, and he will flee from you"
Explanation:- The Bible says that we are on a spiritual battlefield where our enemy is always trying to defeat us. To defeat our enemy we must put on Christ and we have to submit ourselves before the Lord to overcome the battle.
If we do not submit ourselves to the Lord then we will closer to our enemy and we will be destroyed by him.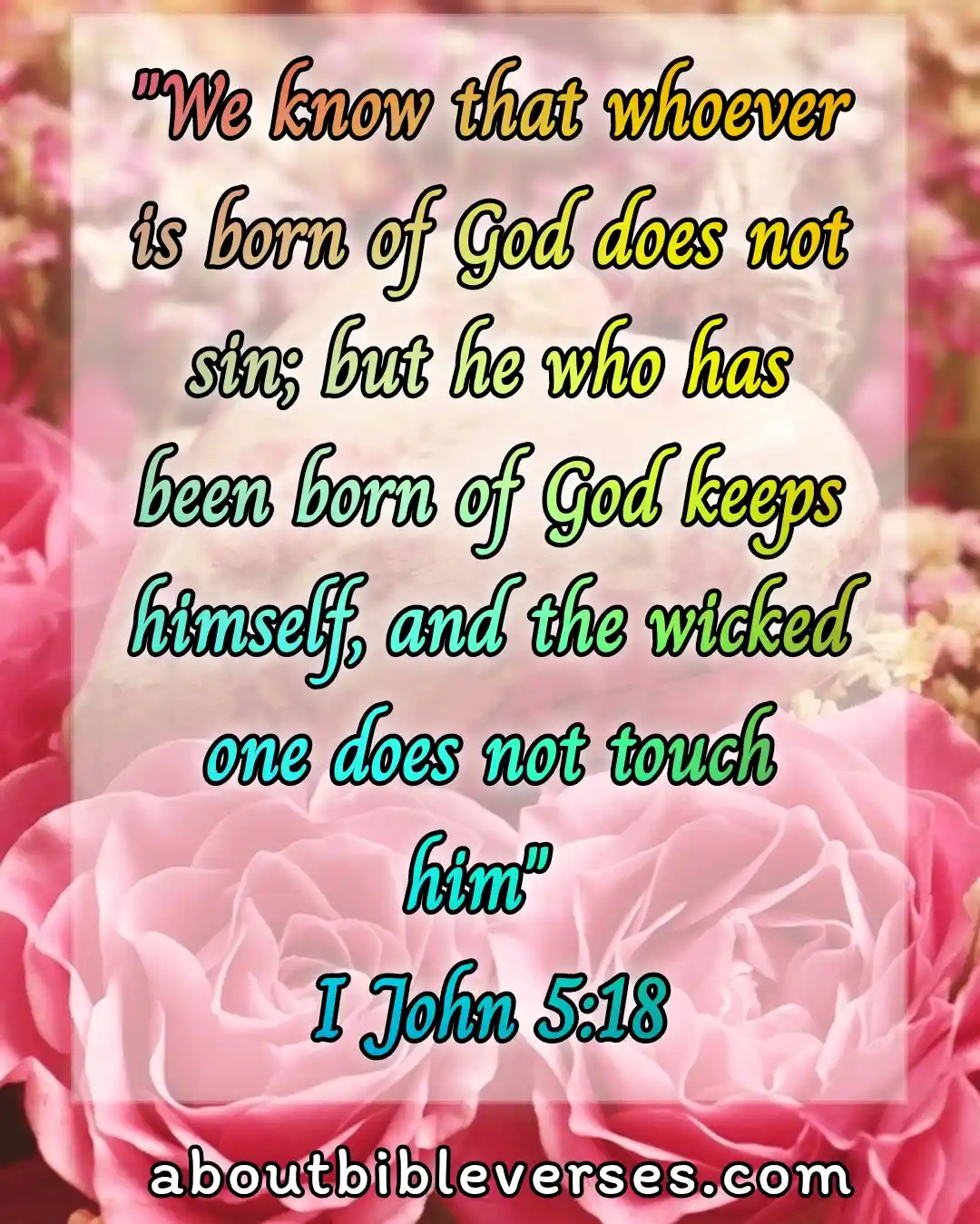 1 John 5:18(KJV)"We know that whosoever is born of God sinneth not; but he that is begotten of God keepeth himself, and that wicked one toucheth him not"
Explanation:- The children of God are special in the eyes of the world as they are born of God so they must not commit any sin. The Bible says that God is holy so his children must be Holy.
The followers of Jesus Christ are called the Christians because they are chosen by the Lord and separated from this world.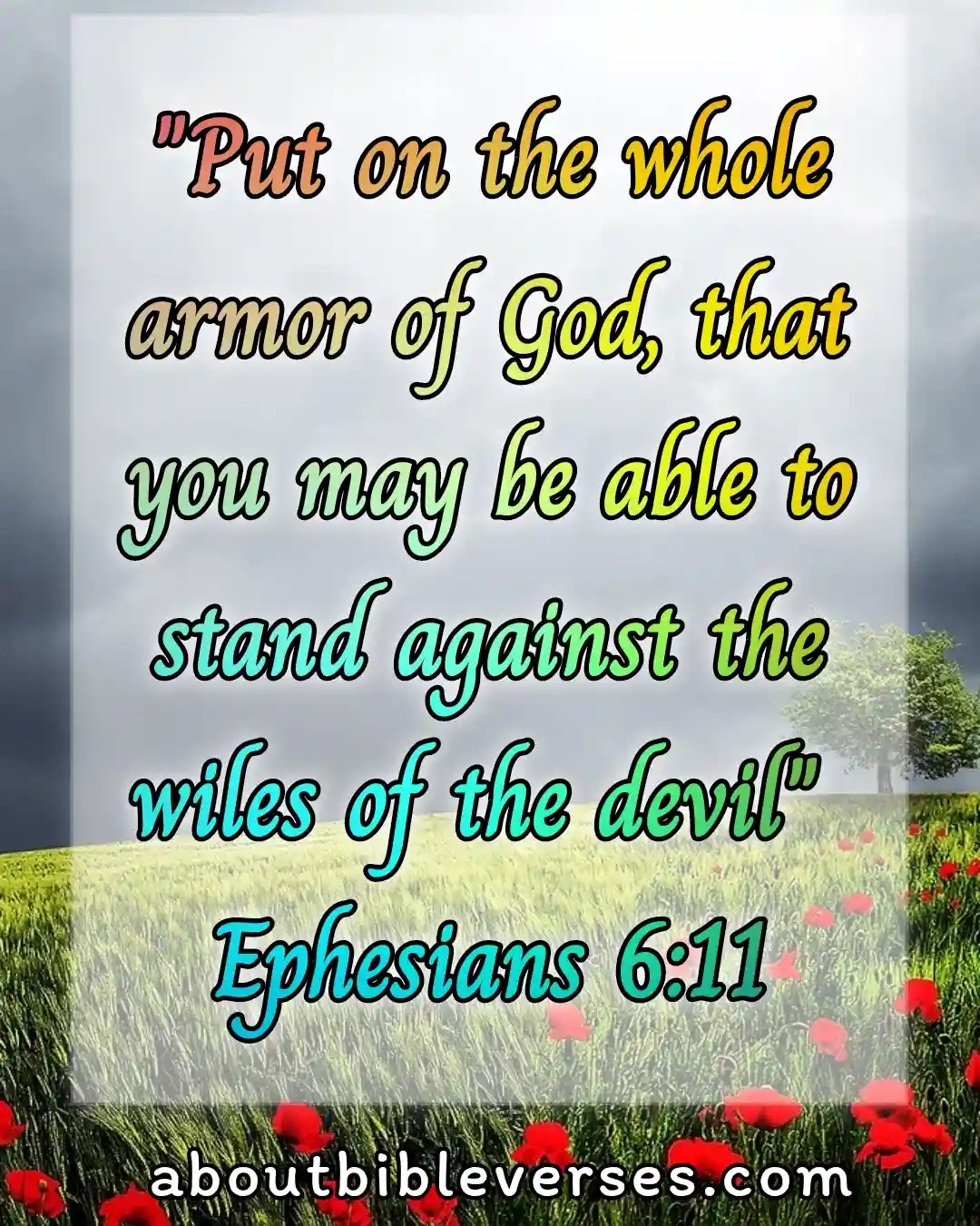 Ephesians 6:11(KJV)"Put on the whole armour of God, that ye may be able to stand against the wiles of the devil"
Explanation:- The Lord is our protector because he says that if we put on the whole armor which he has given to us then we will be able to stand before our enemy. The Bible says that our enemy is powerful and his main goal is to separate us from God's presence.
We need to remember that we are the children of God and we must dedicate our lives to the Lord so that we can protect it by his power.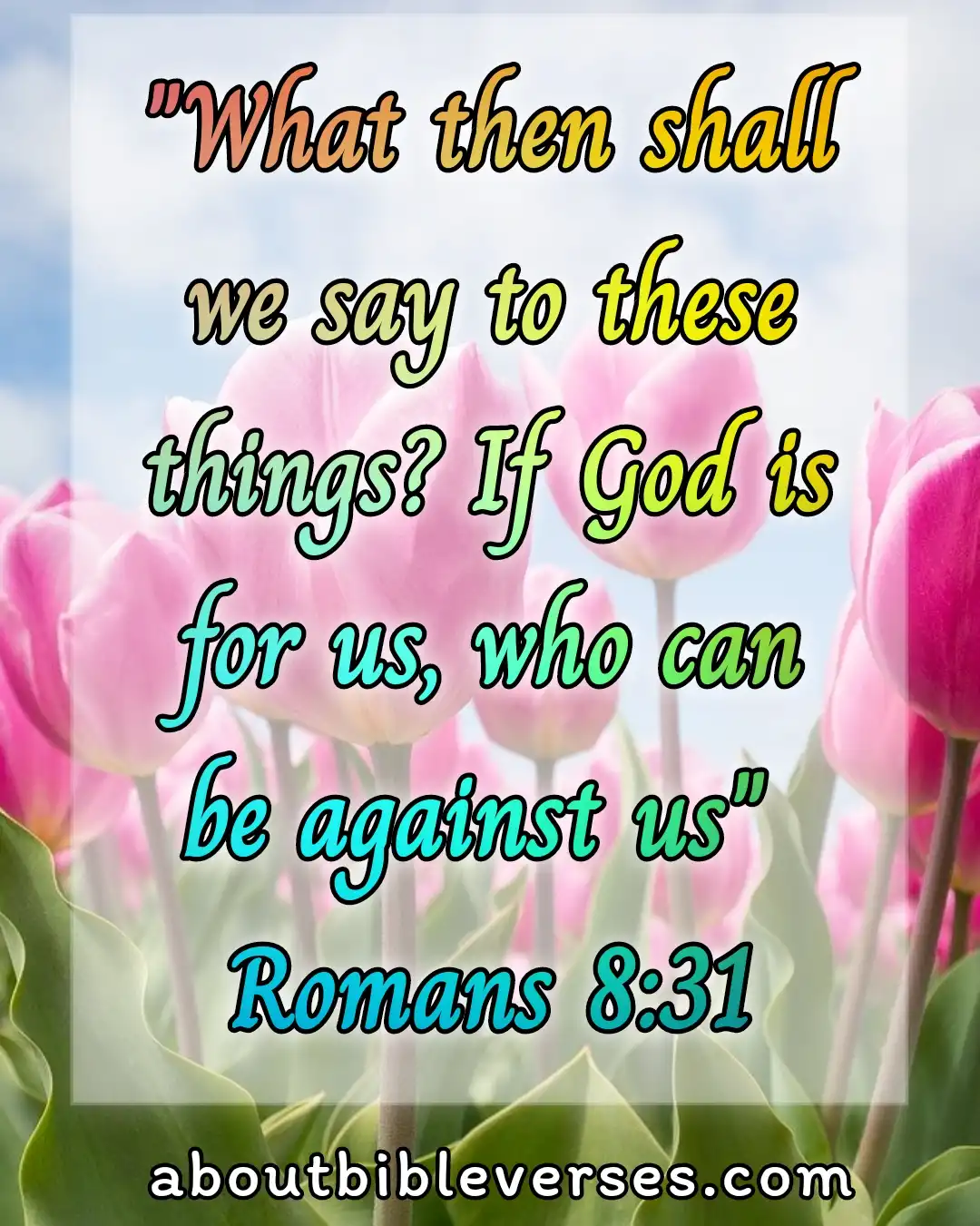 Romans 8:31(KJV)"What shall we then say to these things? If God be for us, who can be against us"
Explanation:- This Bible verse encourages believers to understand that the Lord is with us and he will never forsake us till the end of this earth. Nothing in this world can separate us from God's love because he is the creator of this universe and he is in control of everything.
Sometimes we may be afraid of worldly power or people but we need to be confident that our God is almighty.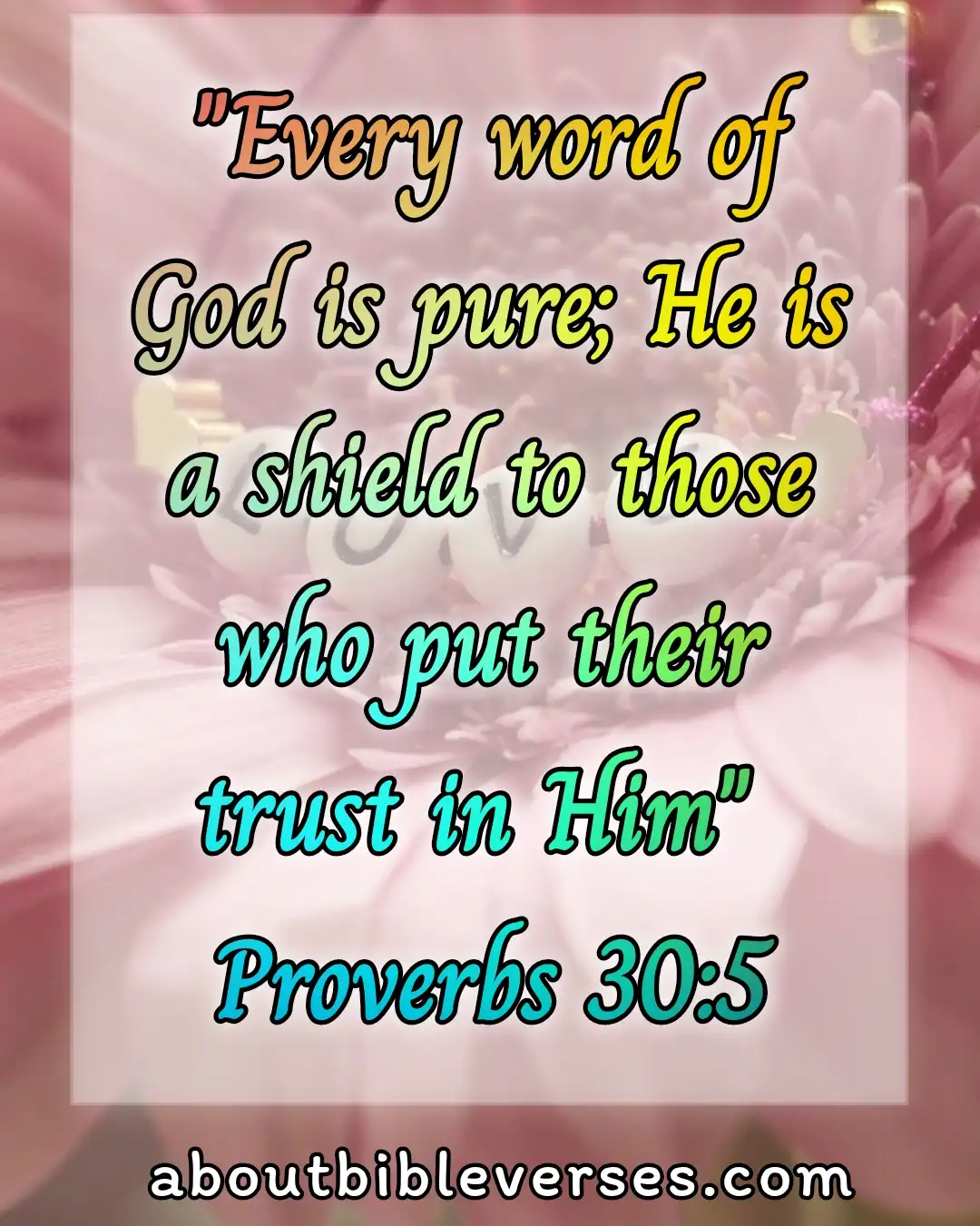 Proverbs 30:5(KJV)"Every word of God is pure: he is a shield unto them that put their trust in him"
Explanation:- Every word of God Is pure and essential for us. we must meditate upon them so that we can get instructions from the words which will lead us into the path of righteousness.
The Lord will be our shield only when we will put our faith in him and we will live according to his will.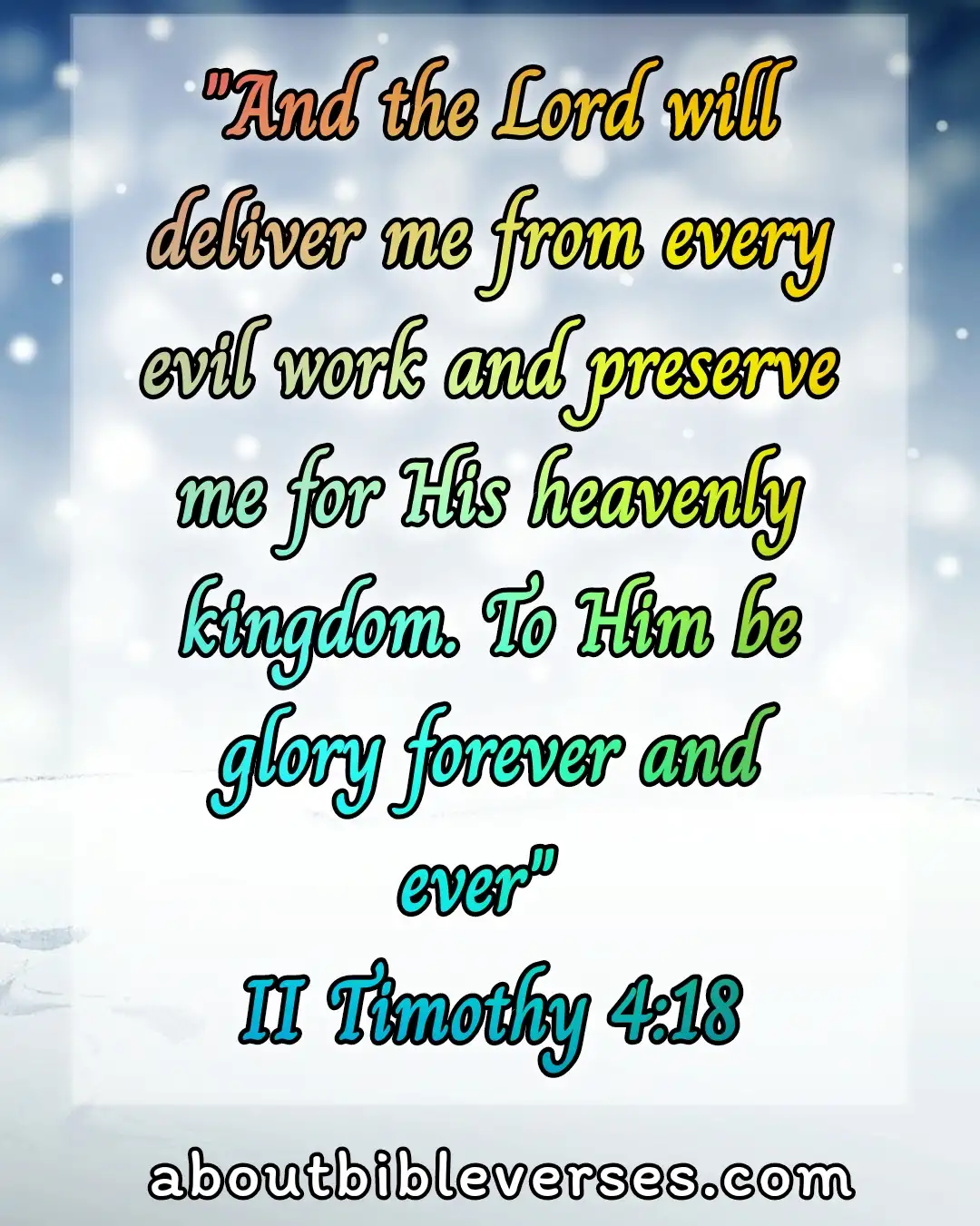 2 Timothy 4:18(KJV)"And the Lord shall deliver me from every evil work, and will preserve me unto his heavenly kingdom: to whom be glory for ever and ever. Amen"
Explanation:- The Lord will protect and deliver us from all evil. If we faithfully walk in his ways we will understand that his mighty hand is with us which will strengthen us in times of hardships and sorrow.
To get the power of the Lord in our Christian life we have to submit ourselves before him and we need to repent for our sins that we have committed. The Lord is merciful and gracious and he will forgive us for all our sins and he will be with us till the end of this world.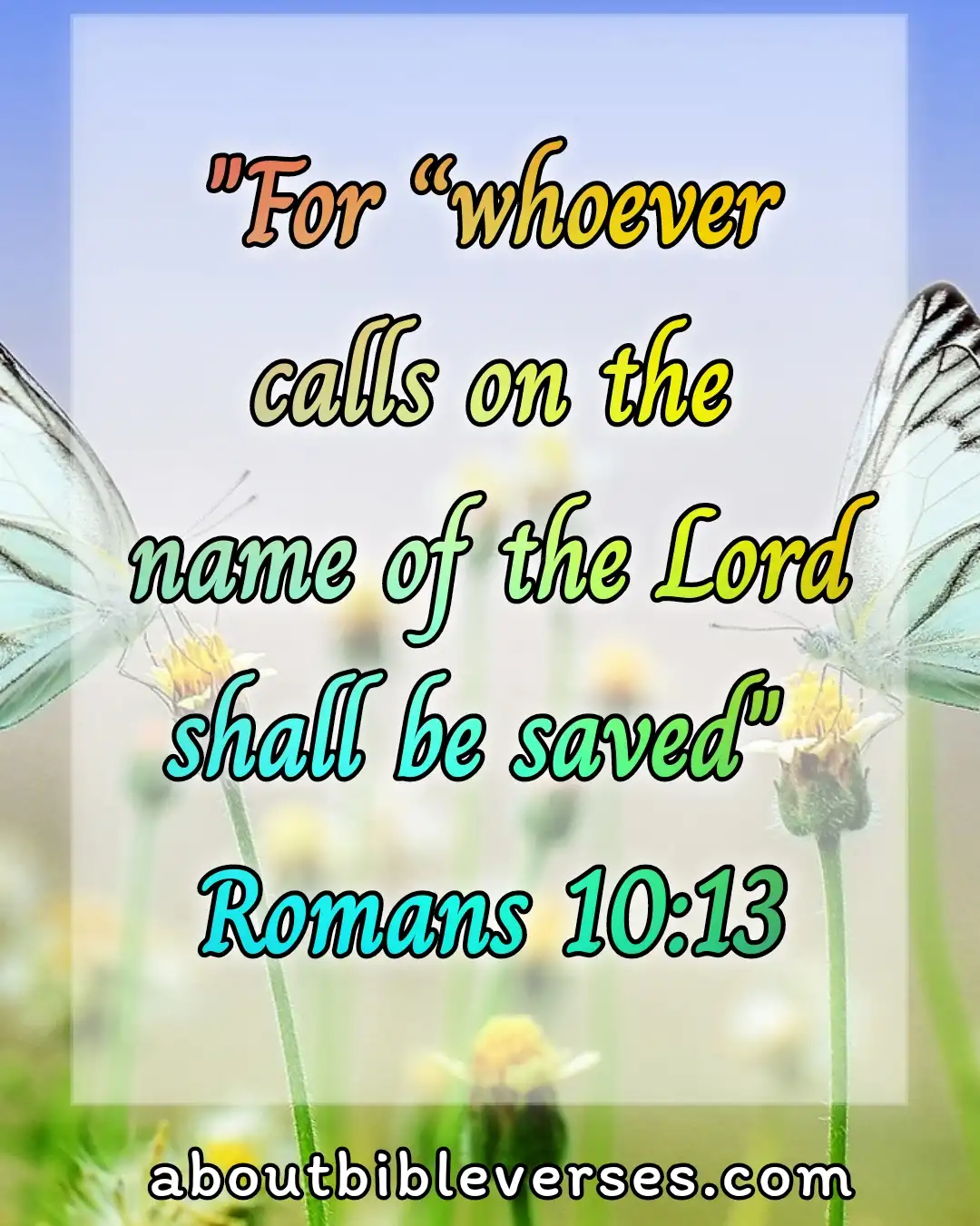 Romans 10:13(KJV)"For whosoever shall call upon the name of the Lord shall be saved"
Explanation:- We are separated from the Lord due to the sin of Adam and Eve. We are in a fallen state where our destination is hell but the Lord shows his Grace upon us on the cross and sends his only begotten son Jesus by which we can be redeemed and get connected again with him.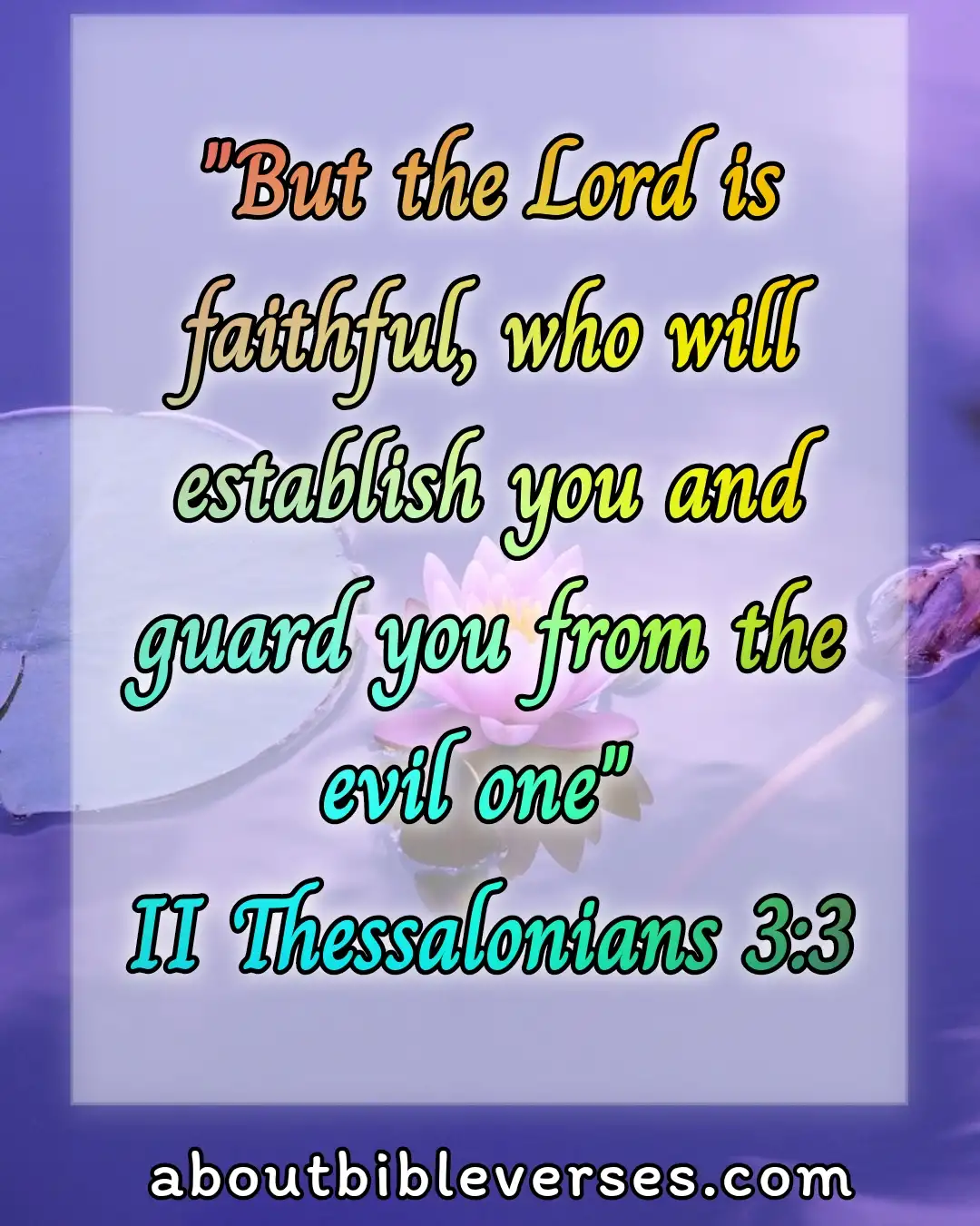 2 Thessalonians 3:3(KJV)"But the Lord is faithful, who shall stablish you, and keep you from evil"
Explanation:- The word of God says that only the Lord is faithful because he is not a mere man. He is the almighty and all-knowing God who created this universe and all the galaxies beyond this atmosphere.
He never changes and he knows to keep his promises. Throughout the old testament, we can see that all the promises of the Lord were fulfilled because he is faithful. We can believe in him and we should live according to his teachings to inherit heaven.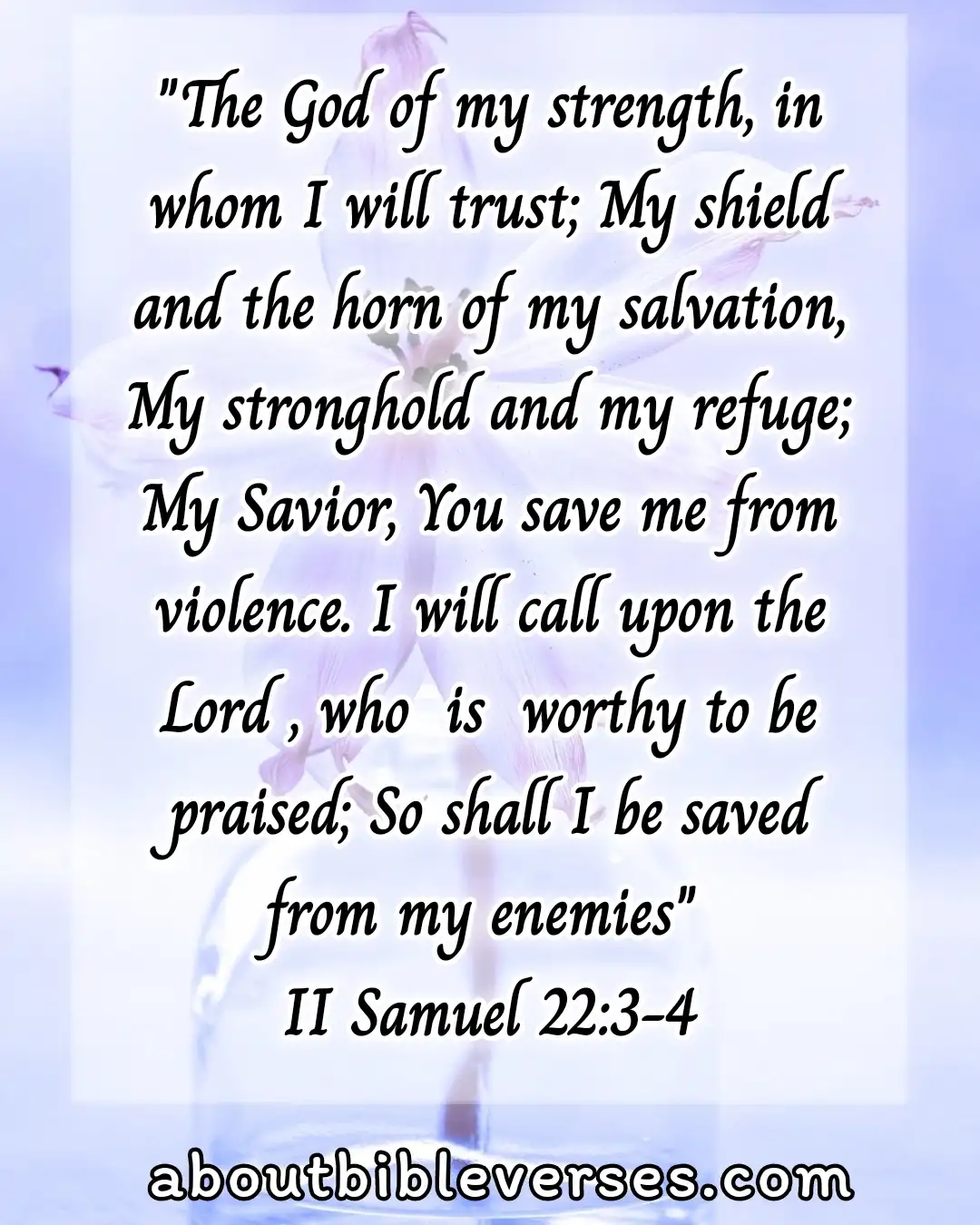 2 Samuel 22:3-4(KJV)"The God of my rock; in him will I trust: he is my shield, and the horn of my salvation, my high tower, and my refuge, my saviour; thou savest me from violence. I will call on the Lord, who is worthy to be praised: so shall I be saved from mine enemies"
Explanation:- The Lord is our refuge and in the times of trials, we must submit before him to get joy and peace from him. In such times we become so anxious and we lose our all hopes but if we remain faithful in the Lord then we will gain different results.
If we read the old testament then we can find that many children of God who face problems in their lives came to the Lord and were delivered. The same thing will also happen to us when we face problems in our life and instead of running here and there, we must look forward to Jesus who is our protector.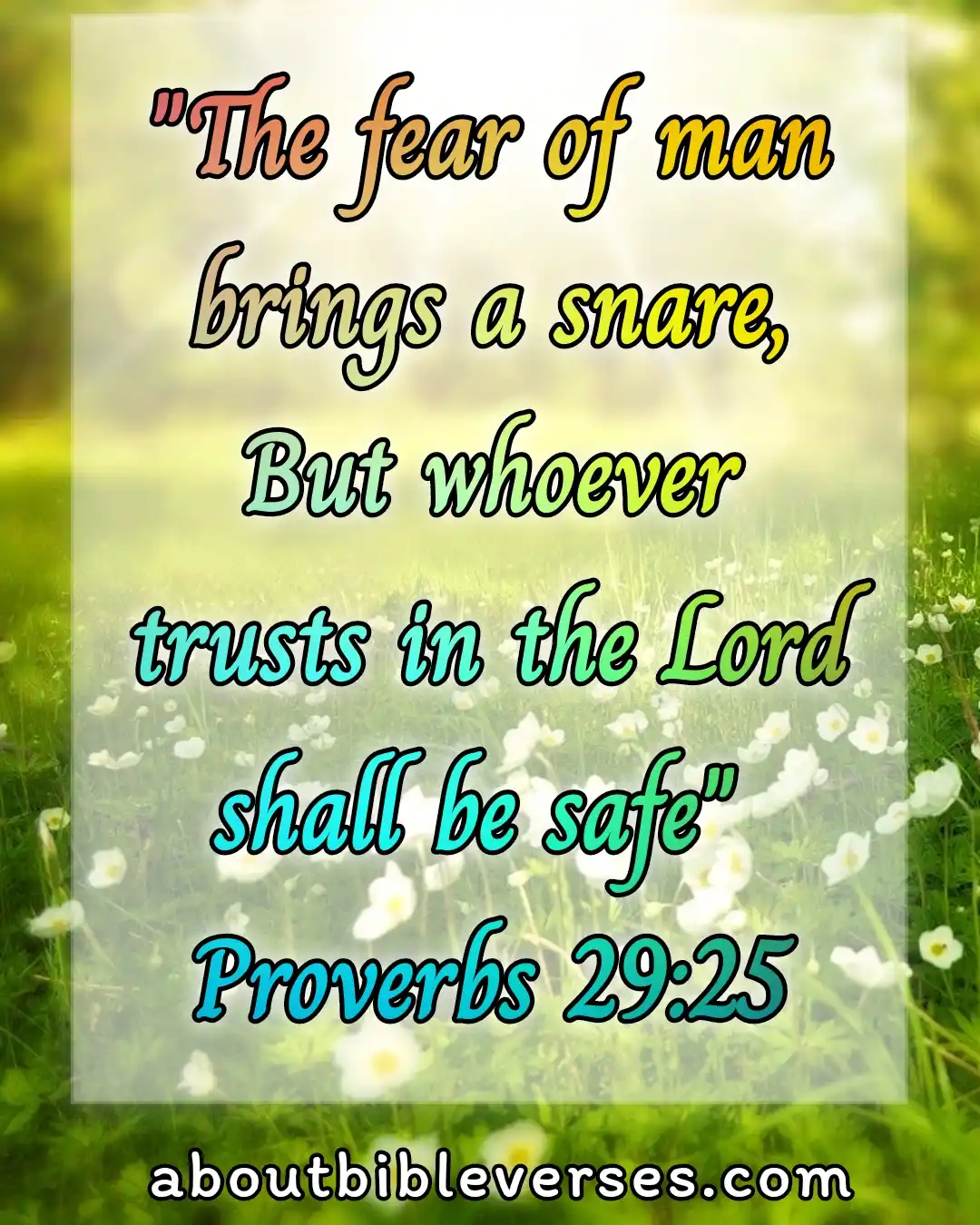 Proverbs 29:25(KJV)"The fear of man bringeth a snare: but whoso putteth his trust in the Lord shall be safe"
Explanation:- When we become afraid due to our surrounding people and the things which cause fear in our hearts at that time we should run to the Lord to get comfort from him. The Lord is merciful and he loves us.
He knows all our weaknesses and he can help us to get rid of that situation. Humbly and gently we would approach him to get his love so that we can overcome any hardship in our life. Nothing in this world can harm us if we trust the Lord and if we faithfully walk in his path. We will be safe in him.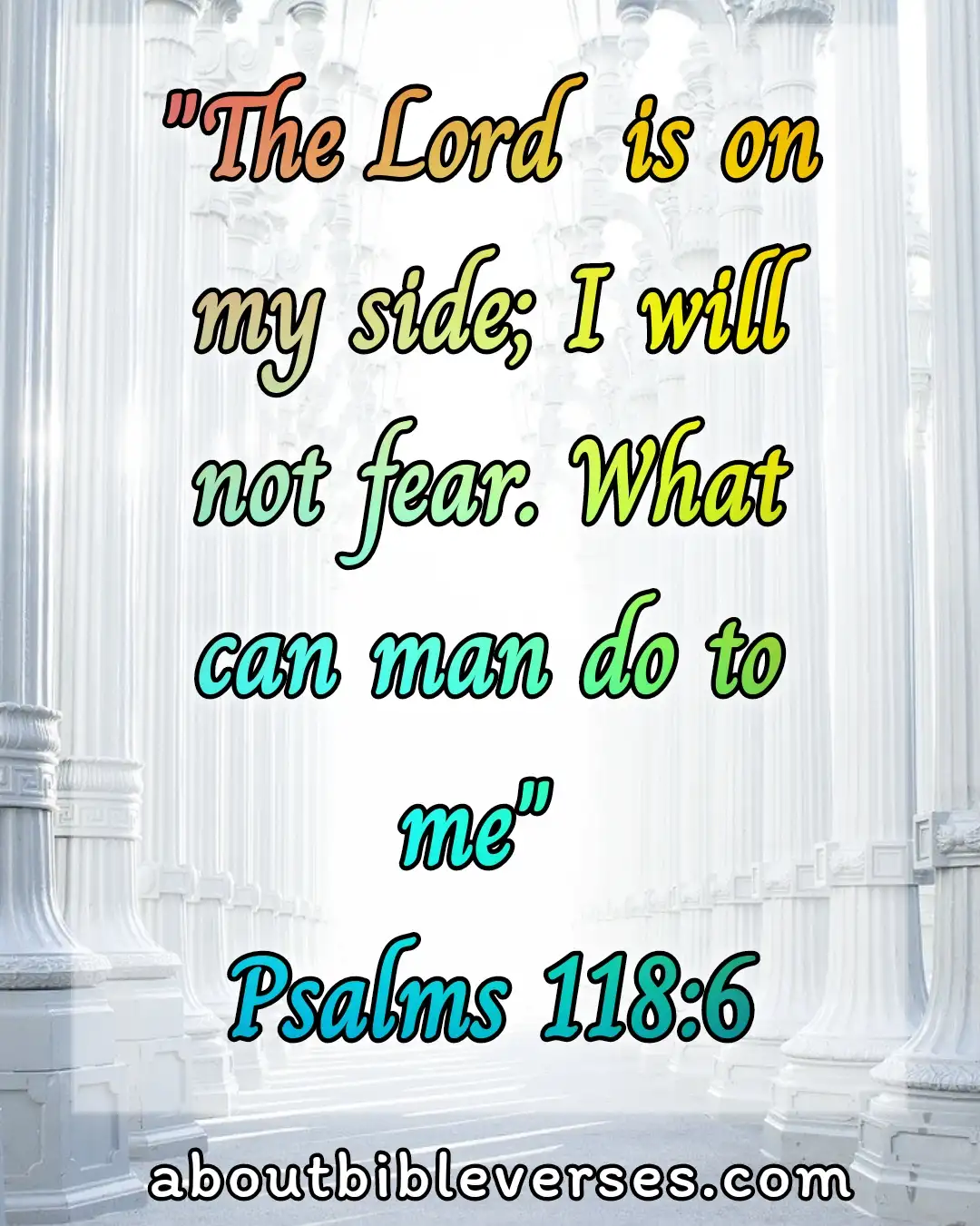 Psalm 118:6(KJV)"The Lord is on my side; I will not fear: what can man do unto me"
Explanation:- When the Lord will be on our side nothing will give us trouble. We will be free from all kinds of evils as the mighty God is on our side.
We need to be disciplined in his rules and regulations so that we will be blessed by his guidance. The Lord promised that each of his children will receive heavenly blessings if they obey all of His commandments.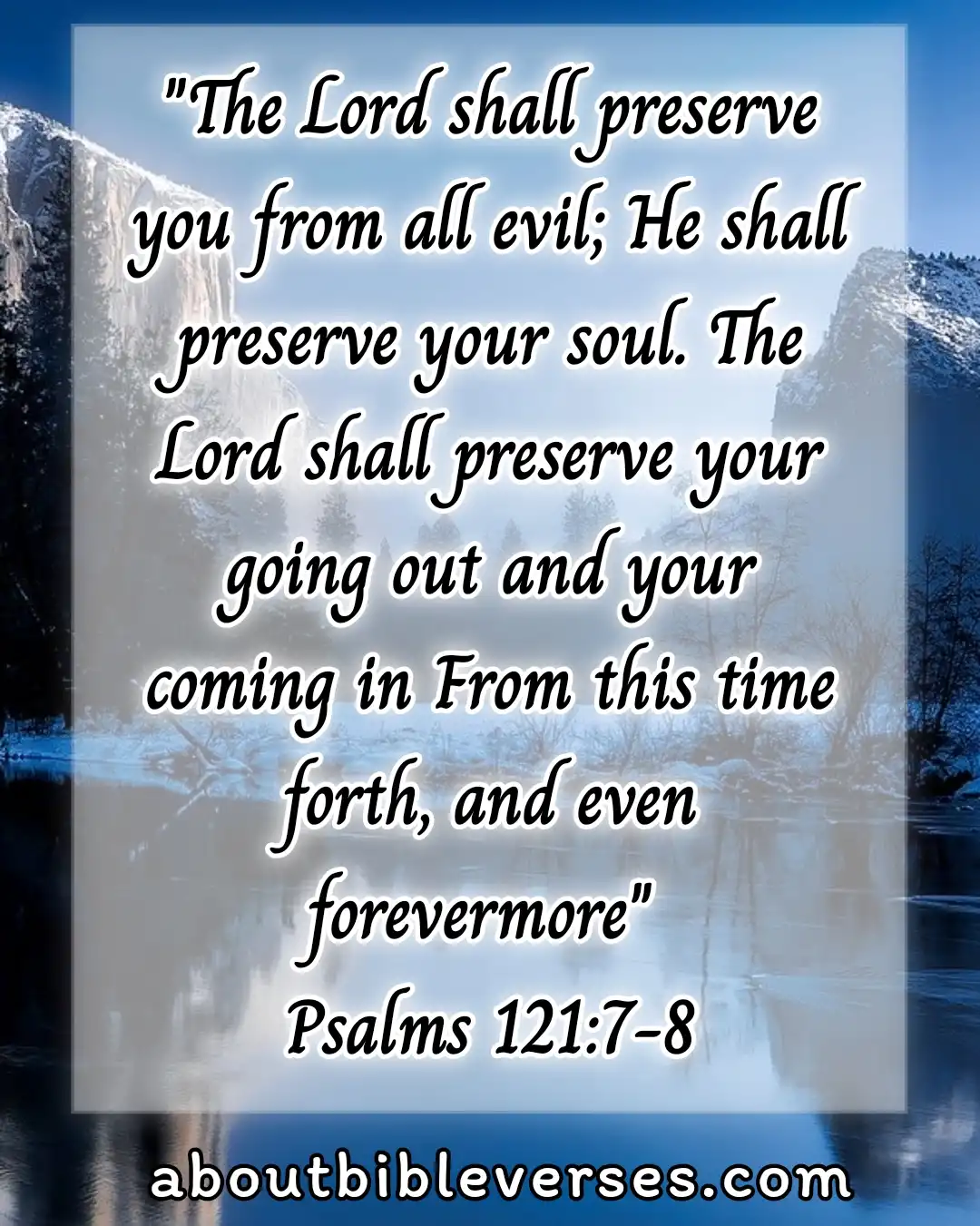 Psalm 121:7-8(KJV)"The Lord shall preserve thee from all evil: he shall preserve thy soul. The Lord shall preserve thy going out and thy coming in from this time forth, and even forevermore"
Explanation:- we should not live fearfully in this world because the Lord has not given us the spirit of fear instead of that we must live bravely. We are the children of God and God's eyes are always over us.
Nothing can separate us from his blessings and we must be proud that our God is the creator of this heaven and earth so we must not care about anyone on this earth and we are only accountable to the Lord. As our God has proved himself that he is a living God by resurrecting from the grave after three days from the crucifixion.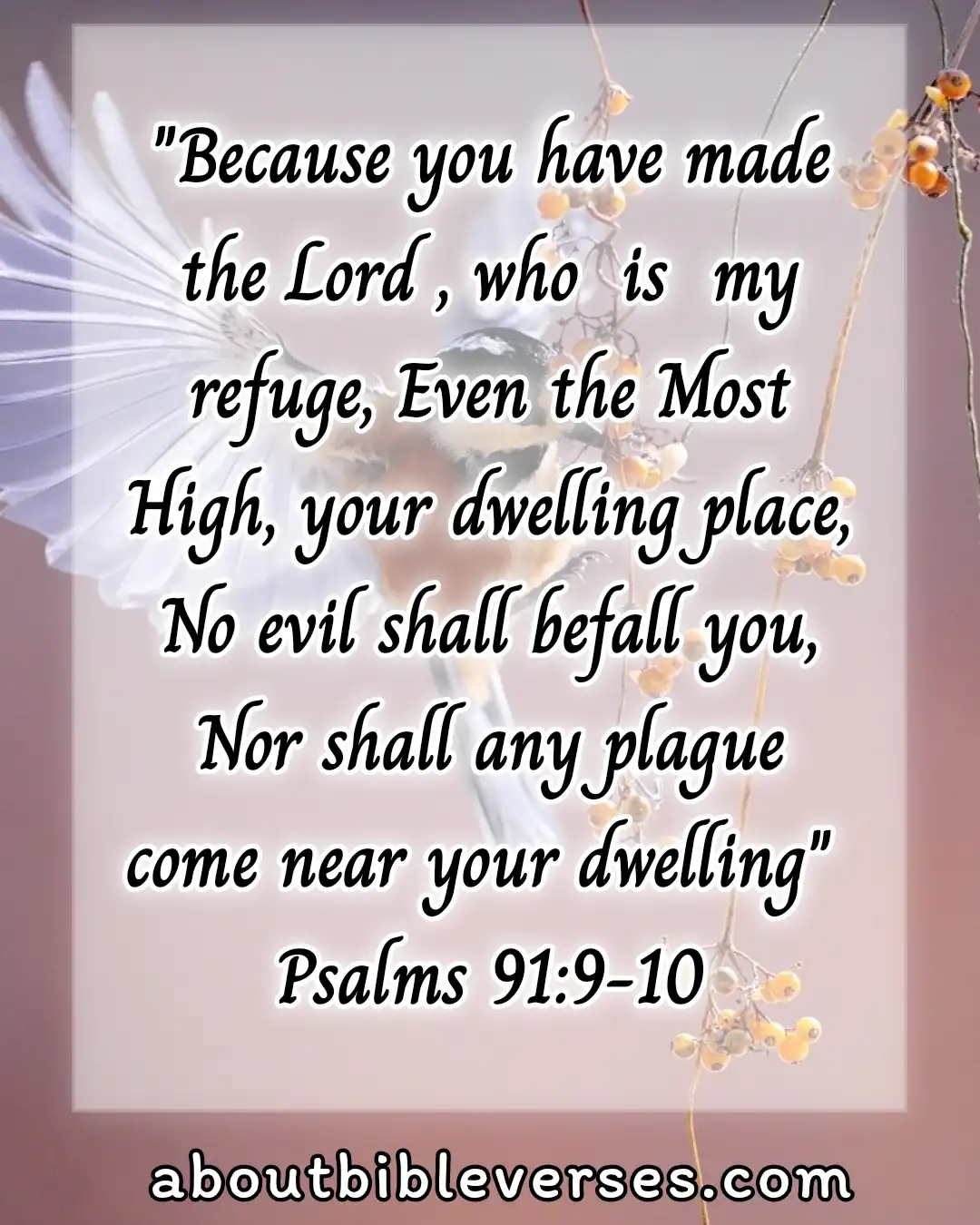 Psalm 91:9-10(KJV)"Because thou hast made the Lord, which is my refuge, even the most High, thy habitation; There shall no evil befall thee, neither shall any plague come nigh thy dwelling"
Explanation:- The Lord is our stronghold where we can get refuge and we are safe in his presence. The presence of God is our strength and it helps us to be brave in times of hardships and trials.
Our God has defeated the devil on the cross so we should not fear anyone because we belong to him and he thinks for us and we can do anything by his name.
The world will know that our Lord is almighty and Powerful when we will live bravely and we will glorify our Him among them.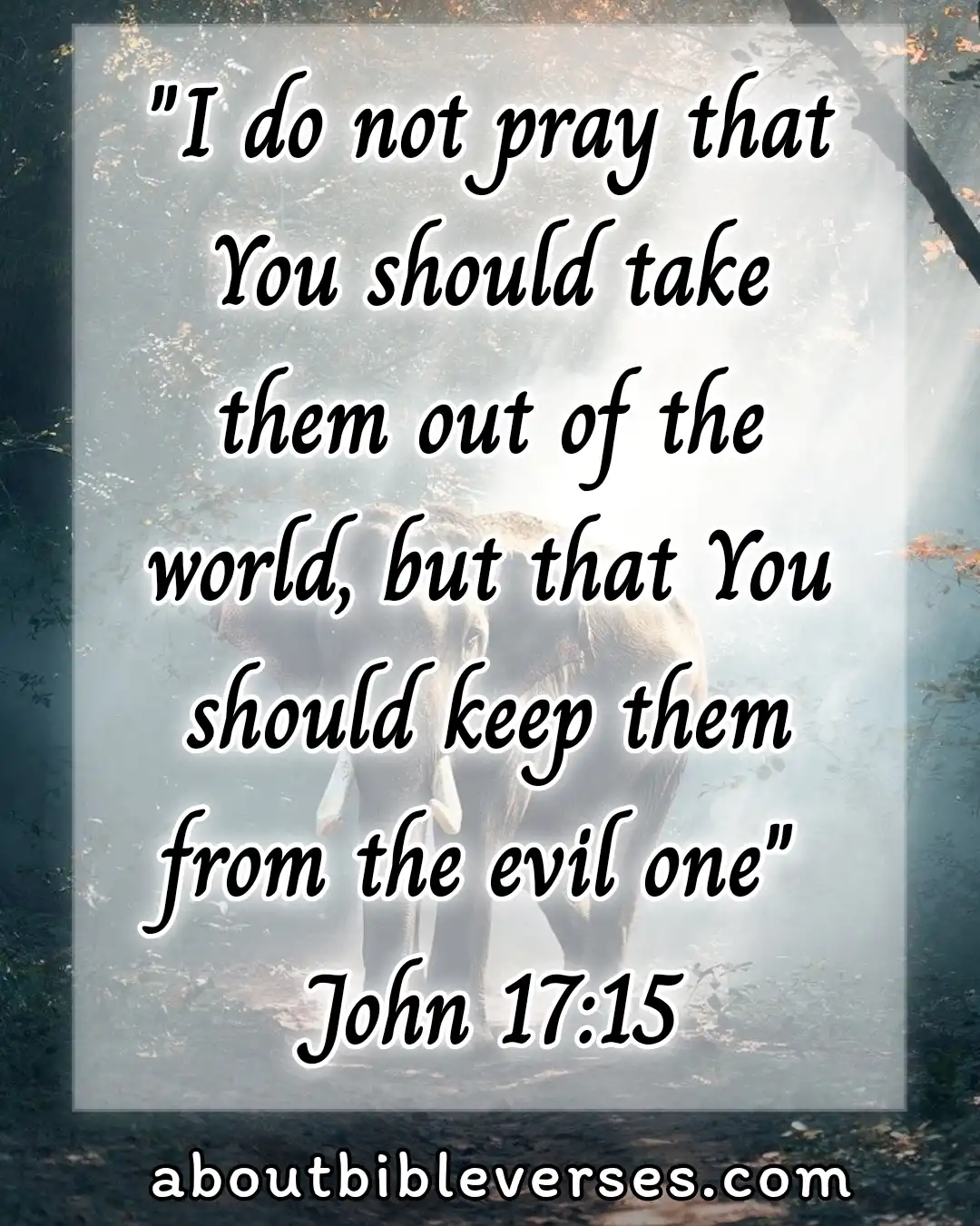 John 17:15(KJV)" I pray not that thou shouldest take them out of the world, but that thou shouldest keep them from the evil"
Explanation:- Jesus is our God who took our sins on his shoulder and defeated the enemy on the cross.No longer evil can harm us and tempt us to separate from God's presence.
By believing Jesus and accepting him in our life as a savior we can become mighty people on this earth. We have the authority to cast the demons and we have the power to live here on this earth for his name's sake.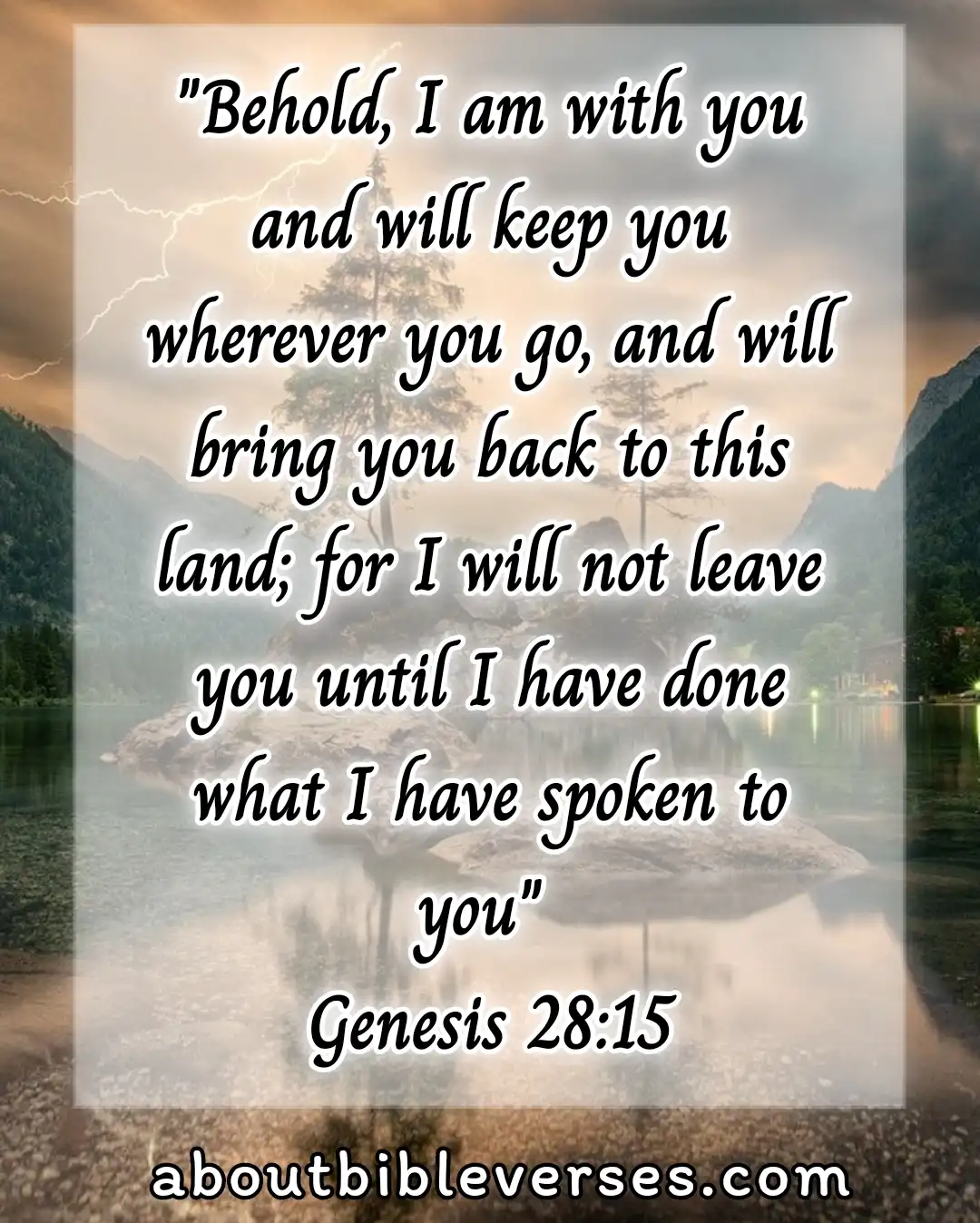 Genesis 28:15(KJV)"And, behold, I am with thee, and will keep thee in all places whither thou goest, and will bring thee again into this land; for I will not leave thee until I have done that which I have spoken to thee of"
Explanation:- The Lord comforted Jacob that he will be with him just as he was with Abraham throughout his life's journey. The Lord reminded him that he made a promise to Abraham that his descendants will be dwelling inland and through his seeds, the entire families of the earth will be blessed.
The Lord will be with him wherever he will go and he will be protected by divine guidance.