Hello dear friends, welcome to our site in the name of Jesus Christ. Today we will look at the Bible Scriptures About Good Luck On Job Interview In KJV. If you like today's post then definitely comment and share. And yes, I wish you all the best for your job interview.
Dear friends, although there are no direct Bible verses on job interviews in the Bible, there are other verses of God that provide us with guidelines for job interviews.
Friends most importantly trust in God's wisdom, trust in His plan, practice humility and pray for your job interview. Remember, your success is ultimately in God's hands, and He will provide what is best for you in His perfect timing.
Friends, the Bible teaches us to seek God's wisdom and direction in all areas of life, including job interviews. Sometimes, we may not get the job we want or things may not go as planned. Instead of feeling discouraged, remember that God has a purpose for everything, even if it's not clear to us right now. Rather believe that God knows what is best for you and will give you the right thing at the right time.
Friends, humility is an important virtue in Christianity. When you go to an interview, remember to be humble, honest, and respectful of others (Philippians 2:3-4). As you prepare for your job interview, ask God for strength and wisdom (James 1:5). Through prayer, you can find peace and assurance in God's presence.
Dear friends now let's see the Bible scriptures below that talk about Good Luck On Job Interview.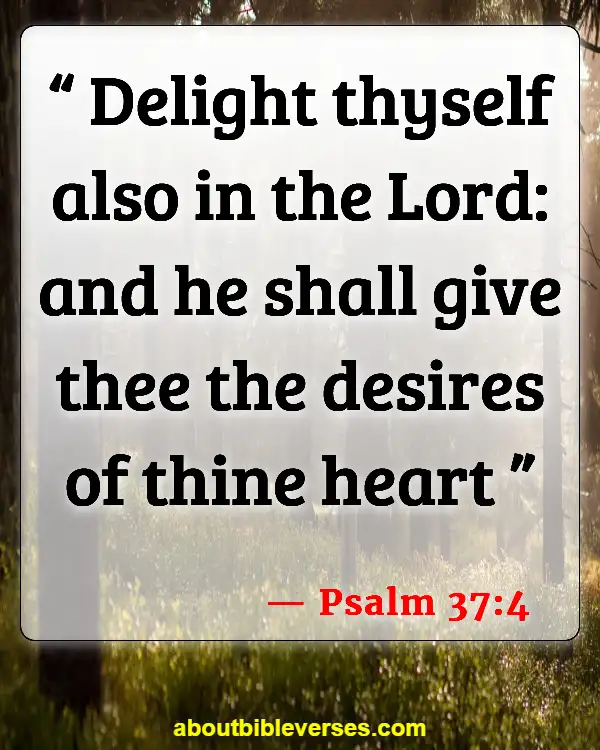 Psalm 37:4
"Delight thyself also in the Lord : and he shall give thee the desires of thine heart"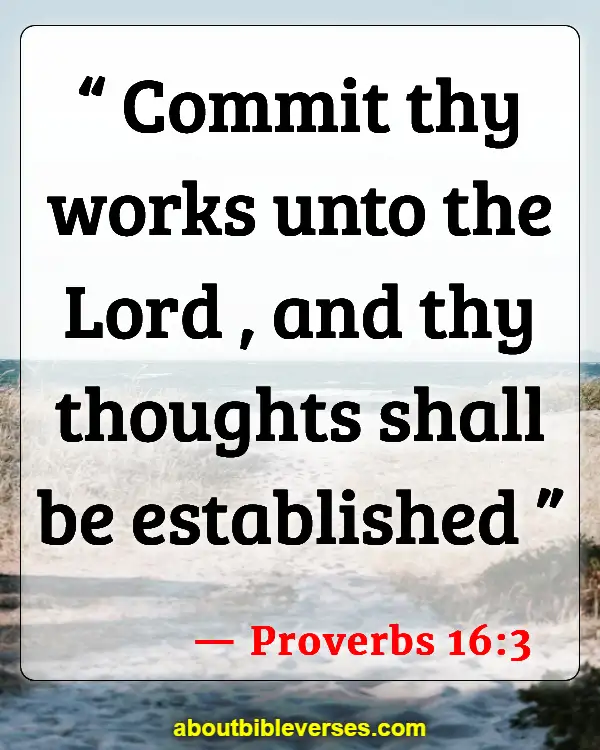 Proverbs 16:3
"Commit thy works unto the Lord , and thy thoughts shall be established"
Psalm 20:4
"Grant thee according to thine own heart, and fulfil all thy counsel"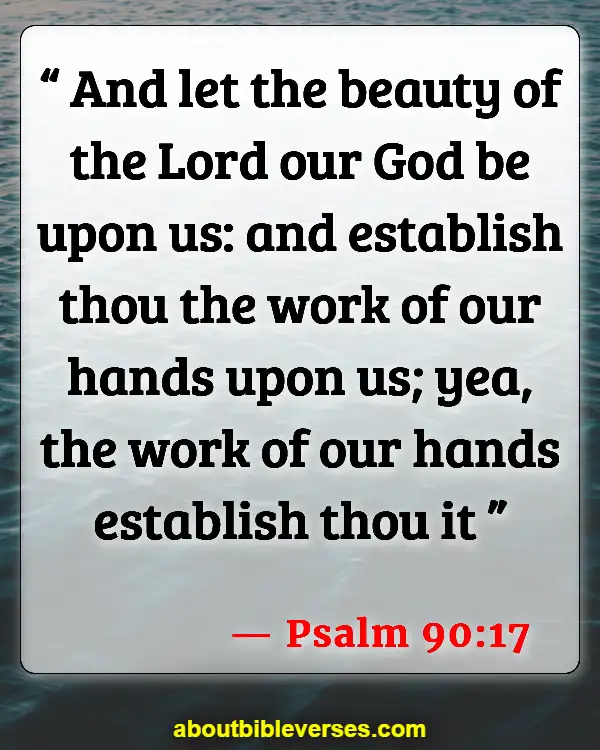 Psalm 90:17
"And let the beauty of the Lord our God be upon us: and establish thou the work of our hands upon us; yea, the work of our hands establish thou it"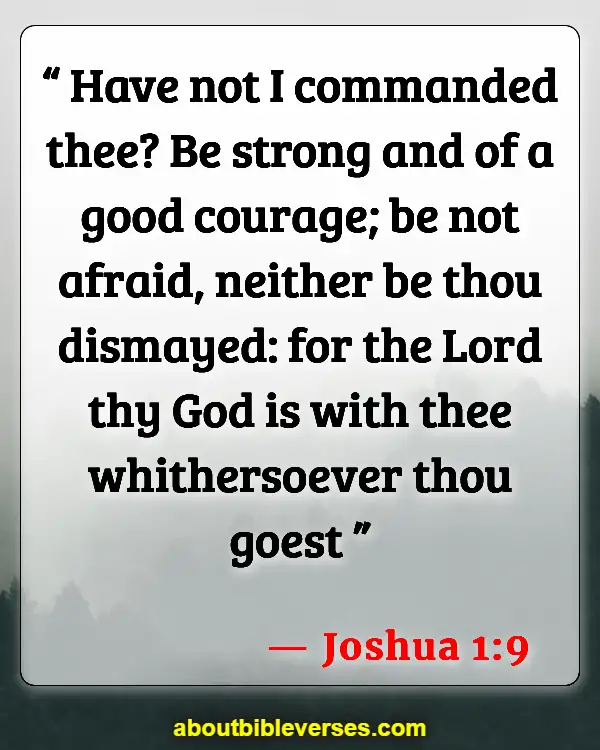 Joshua 1:9
"Have not I commanded thee? Be strong and of a good courage; be not afraid, neither be thou dismayed: for the Lord thy God is with thee whithersoever thou goest"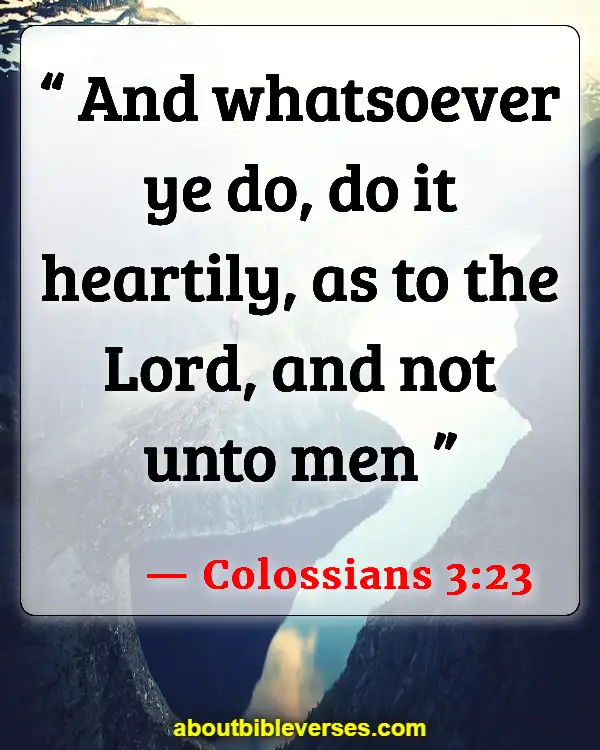 Colossians 3:23
"And whatsoever ye do, do it heartily, as to the Lord, and not unto men"
Ephesians 4:28
"Let him that stole steal no more: but rather let him labour, working with his hands the thing which is good, that he may have to give to him that needeth"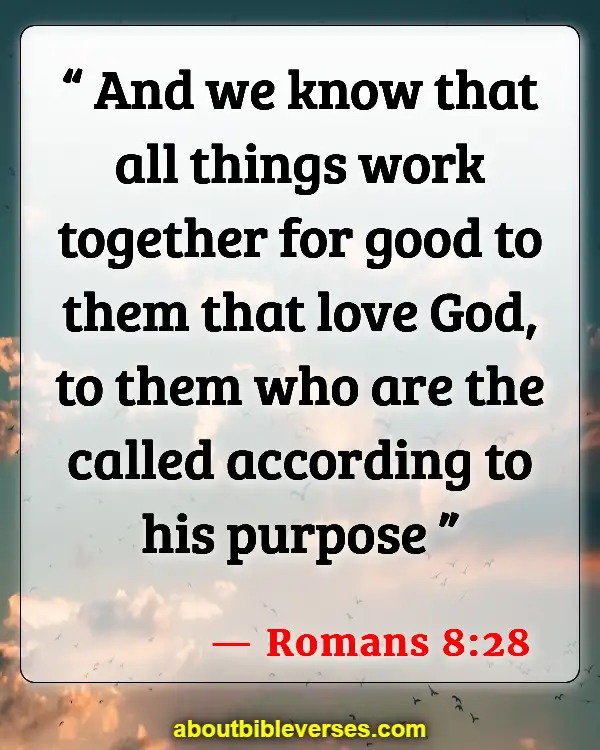 Romans 8:28
"And we know that all things work together for good to them that love God, to them who are the called according to his purpose"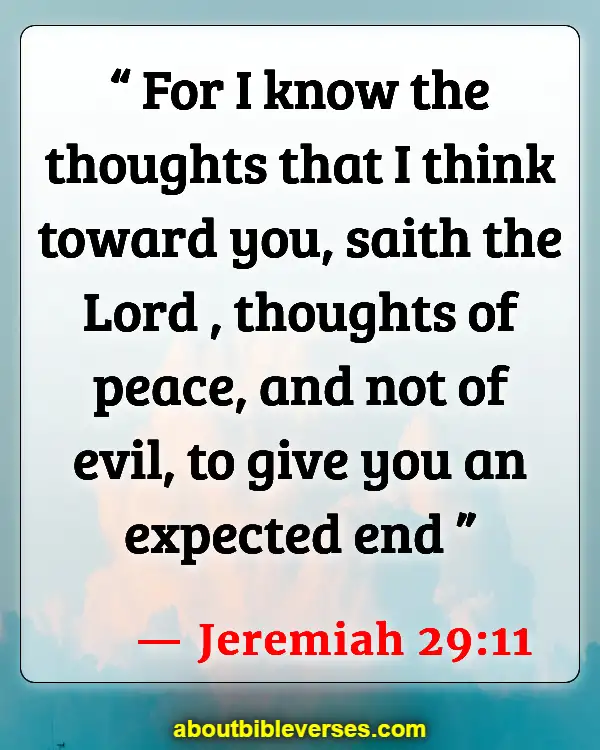 Jeremiah 29:11
"For I know the thoughts that I think toward you, saith the Lord , thoughts of peace, and not of evil, to give you an expected end"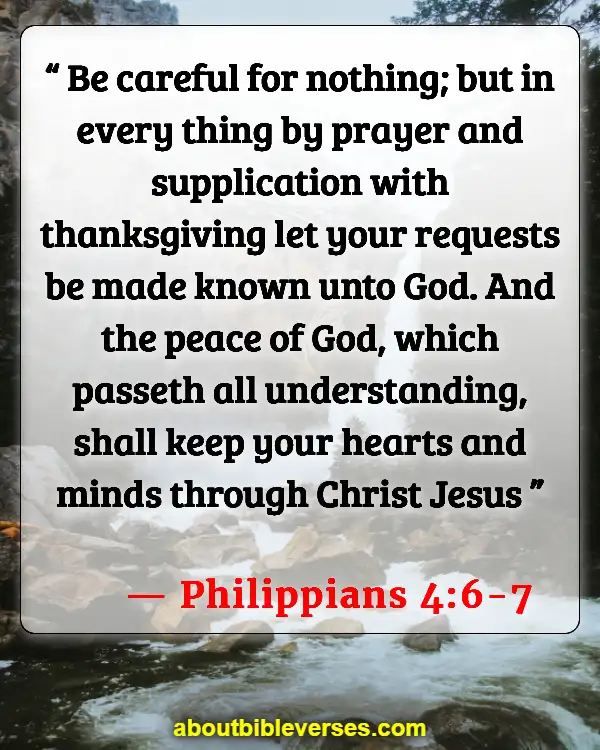 Philippians 4:6-7
"Be careful for nothing; but in every thing by prayer and supplication with thanksgiving let your requests be made known unto God. And the peace of God, which passeth all understanding, shall keep your hearts and minds through Christ Jesus"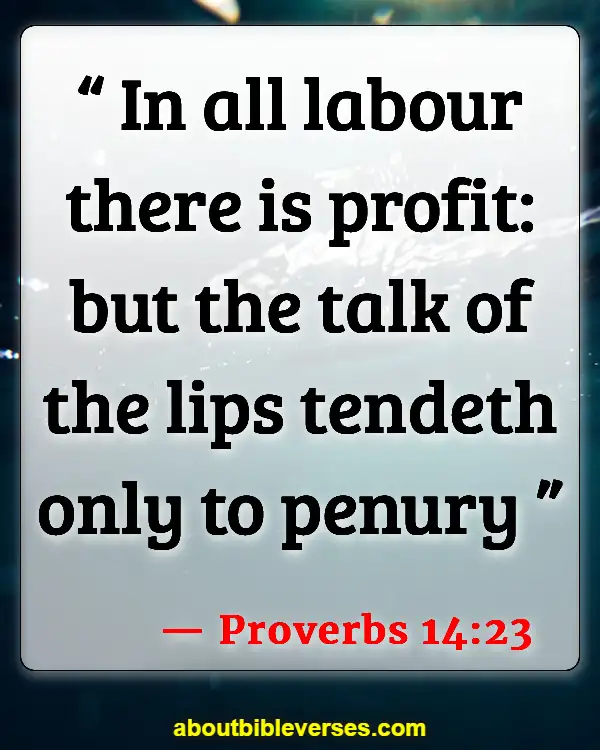 Proverbs 14:23
"In all labour there is profit: but the talk of the lips tendeth only to penury"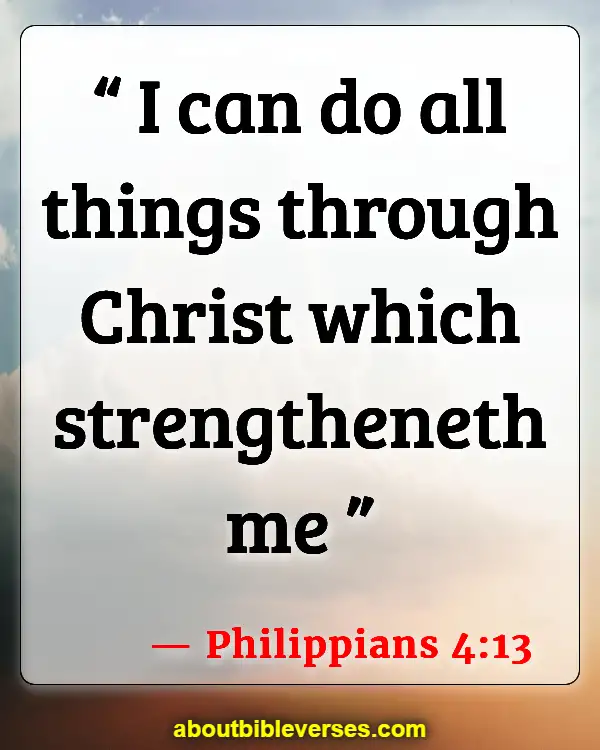 Philippians 4:13
"I can do all things through Christ which strengtheneth me"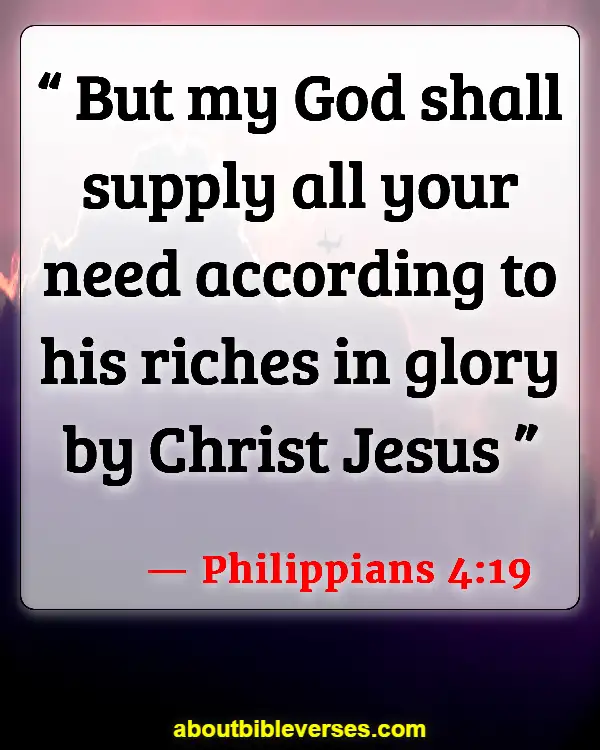 Philippians 4:19
"But my God shall supply all your need according to his riches in glory by Christ Jesus"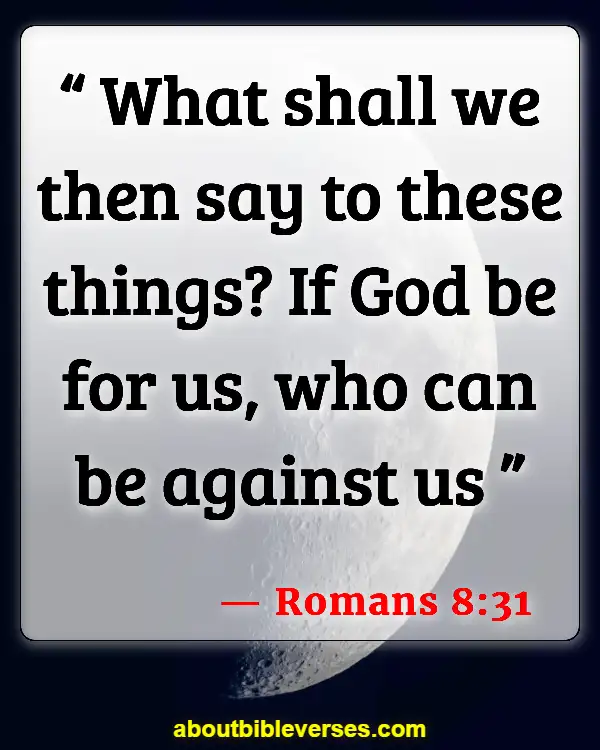 Romans 8:31
"What shall we then say to these things? If God be for us, who can be against us?"