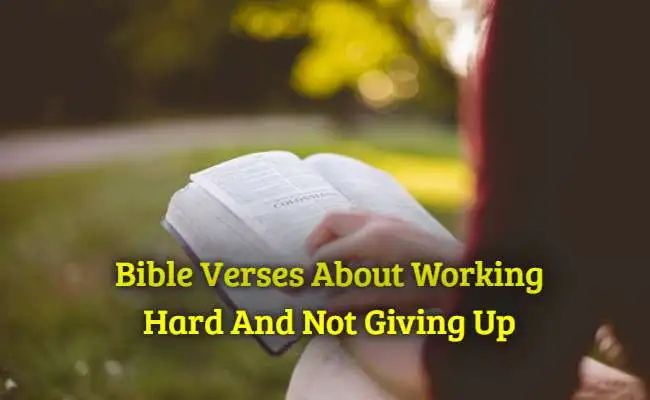 Hello dear friends, welcome to our site in the name of Jesus Christ. Today we will look at the Bible Scriptures About Working Hard And Not Giving Up In KJV. If you like today's post then definitely comment and share.
Friends, the Bible teaches that working hard and not giving up is important in all areas of life. It teaches the key to success and the key ingredients to fulfilling God's purpose for our lives.
Throughout the Bible, there are stories of people who faced challenges and obstacles but persevered through hard work and determination.
An example is the story of Joseph in the book of Genesis. Joseph was sold into slavery by his jealous brothers but worked hard and rose to a position of power in Egypt. He faced many difficult situations but never gave up on his dream.
The book of Proverbs in the Old Testament of the Bible gives us a clear idea. Proverbs 10:4 says that "a lazy hand makes for poverty, but a diligent hand brings wealth." Similarly, Proverbs 14:23 teaches that "all hard work brings profit, but mere talk leads only to poverty."
Even in the New Testament where the apostle Paul encourages believers to press on toward their goals, even in the face of obstacles. He told us to work hard and help others. Also (1 Corinthians 9:24) this verse encourages us not to give up in our spiritual life and to keep working hard.
Dear friends now let's see the Bible scriptures below that talk about Working Hard And Not Giving Up.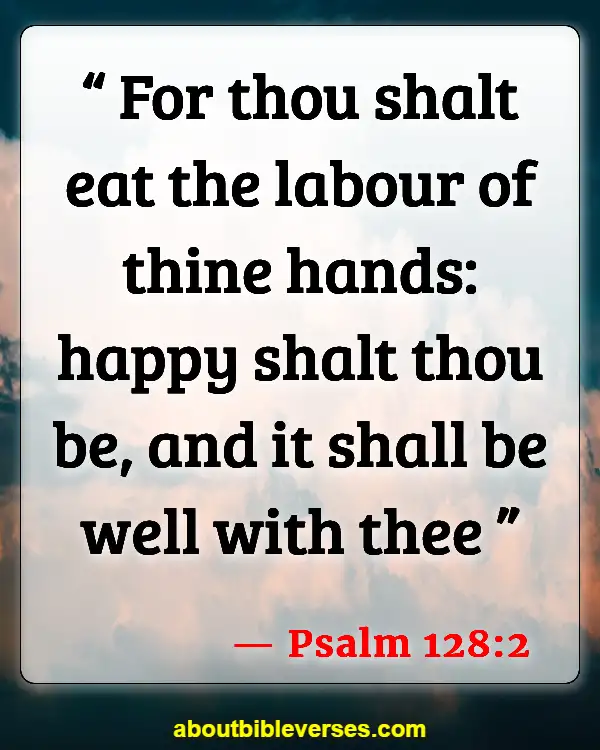 Psalm 128:2
"For thou shalt eat the labour of thine hands: happy shalt thou be, and it shall be well with thee"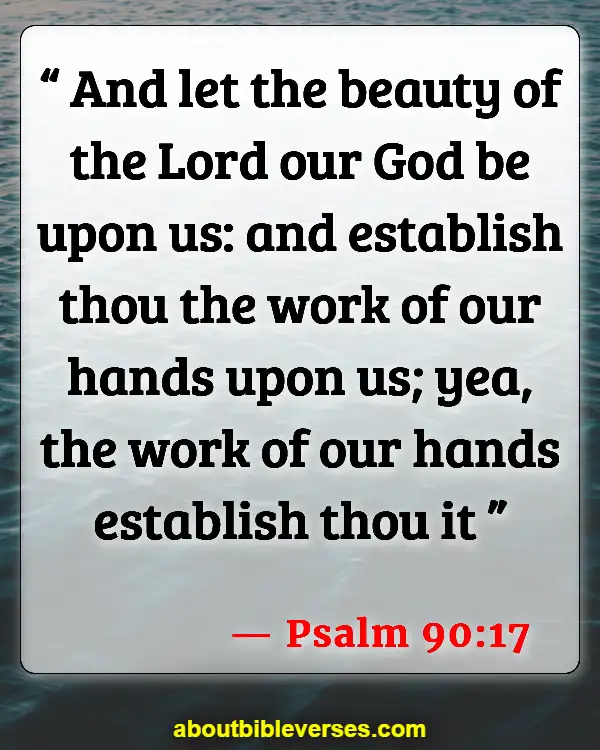 Psalm 90:17
"And let the beauty of the Lord our God be upon us: and establish thou the work of our hands upon us; yea, the work of our hands establish thou it"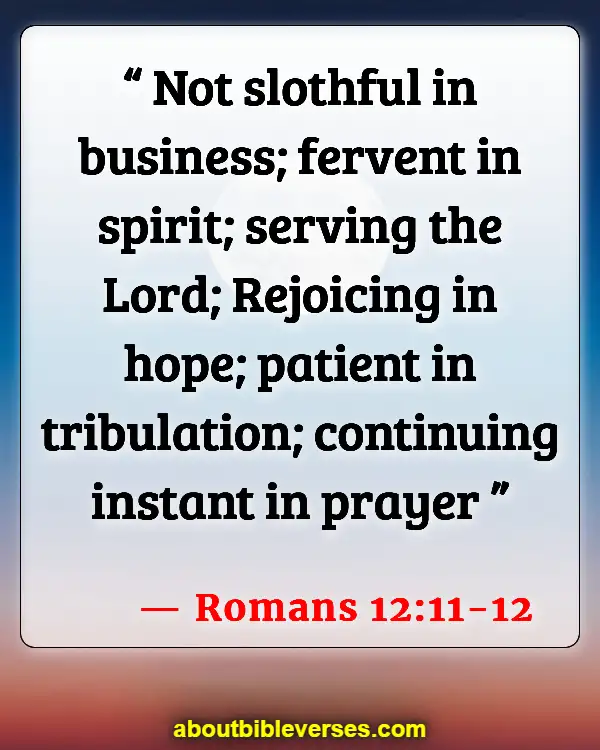 Romans 12:11-12
"Not slothful in business; fervent in spirit; serving the LordRejoicing in hope; patient in tribulation; continuing instant in prayer"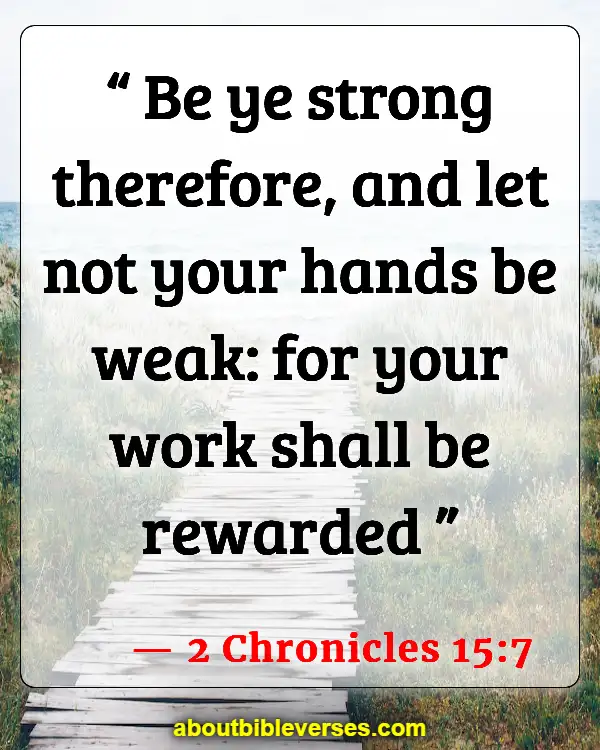 2 Chronicles 15:7
"Be ye strong therefore, and let not your hands be weak: for your work shall be rewarded"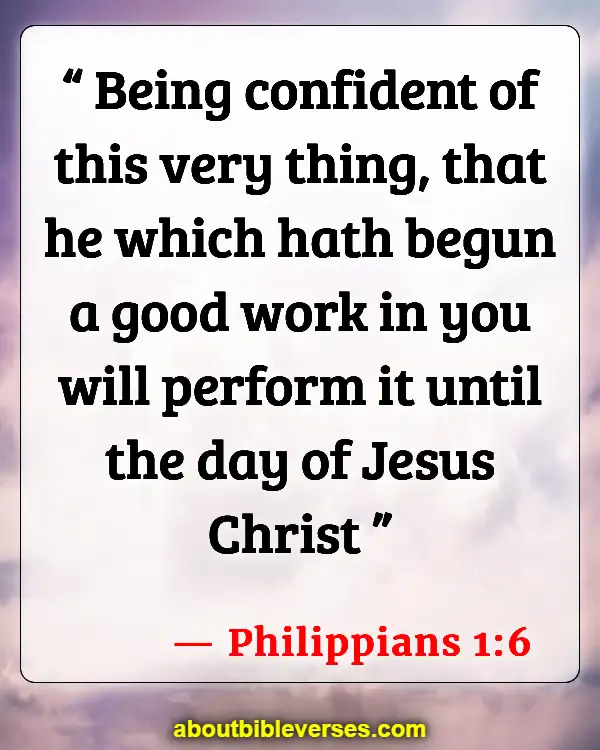 Philippians 1:6
"Being confident of this very thing, that he which hath begun a good work in you will perform it until the day of Jesus Christ"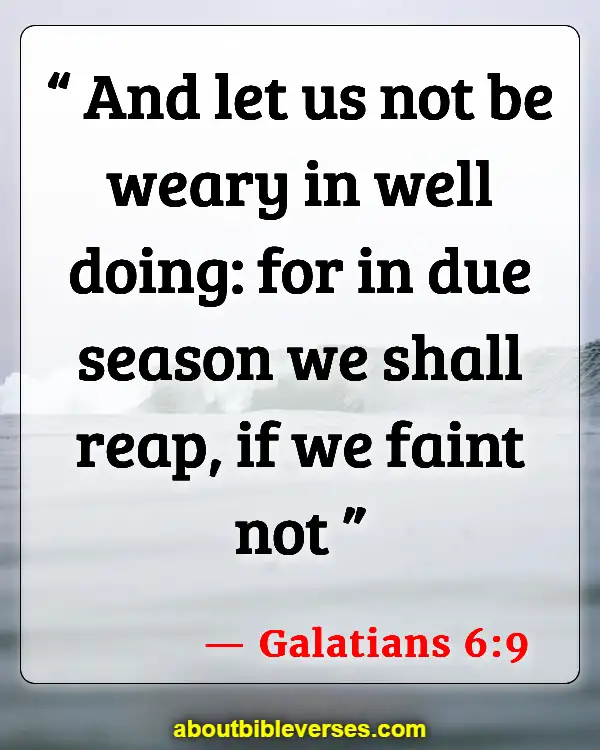 Galatians 6:9
"And let us not be weary in well doing: for in due season we shall reap, if we faint not"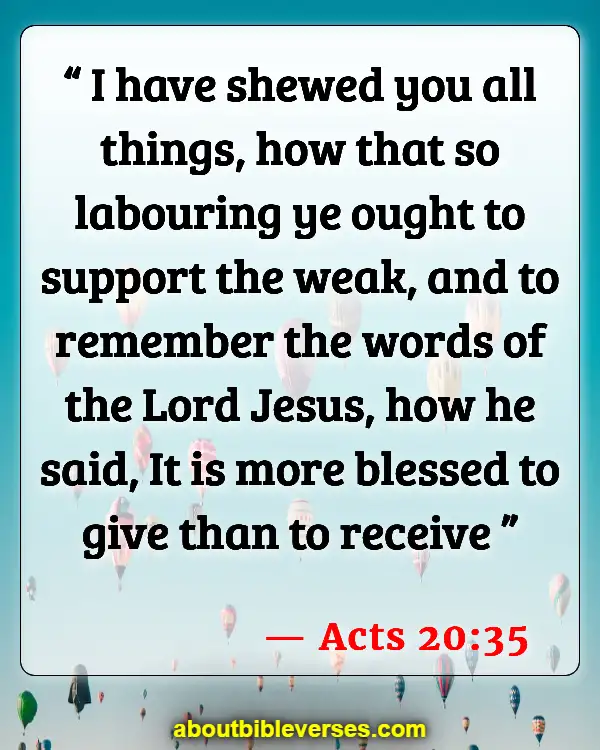 Acts 20:35
"I have shewed you all things, how that so labouring ye ought to support the weak, and to remember the words of the Lord Jesus, how he said, It is more blessed to give than to receive"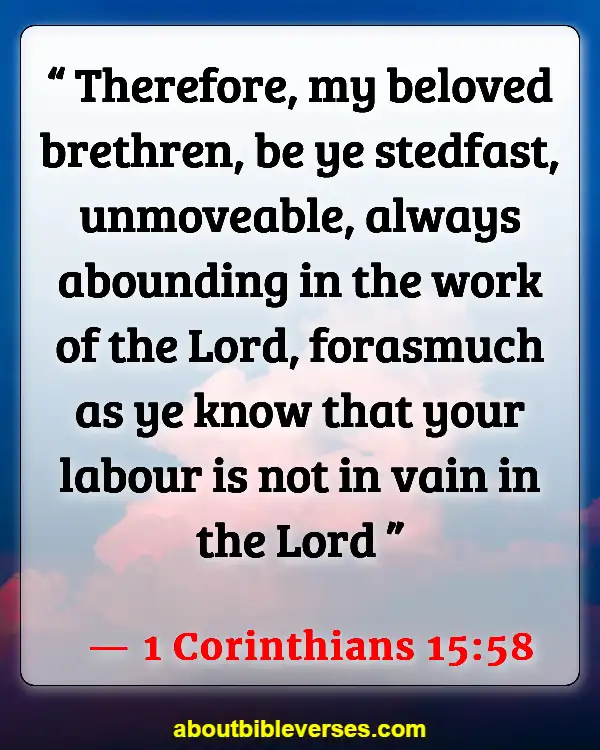 1 Corinthians 15:58
"Therefore, my beloved brethren, be ye stedfast, unmoveable, always abounding in the work of the Lord, forasmuch as ye know that your labour is not in vain in the Lord"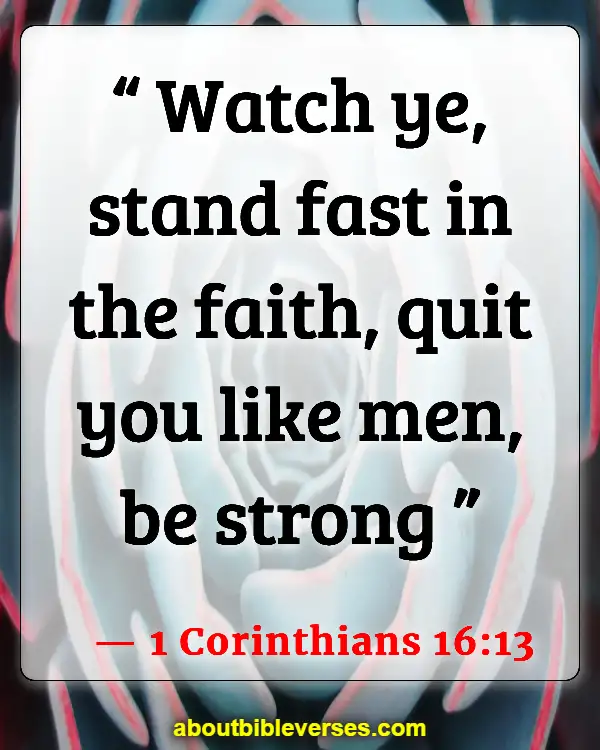 1 Corinthians 16:13
"Watch ye, stand fast in the faith, quit you like men, be strong"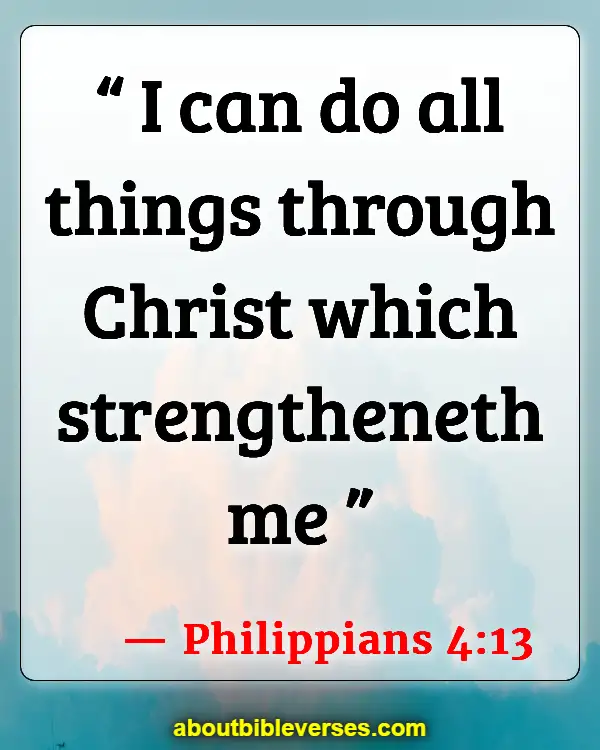 Philippians 4:13
"I can do all things through Christ which strengtheneth me"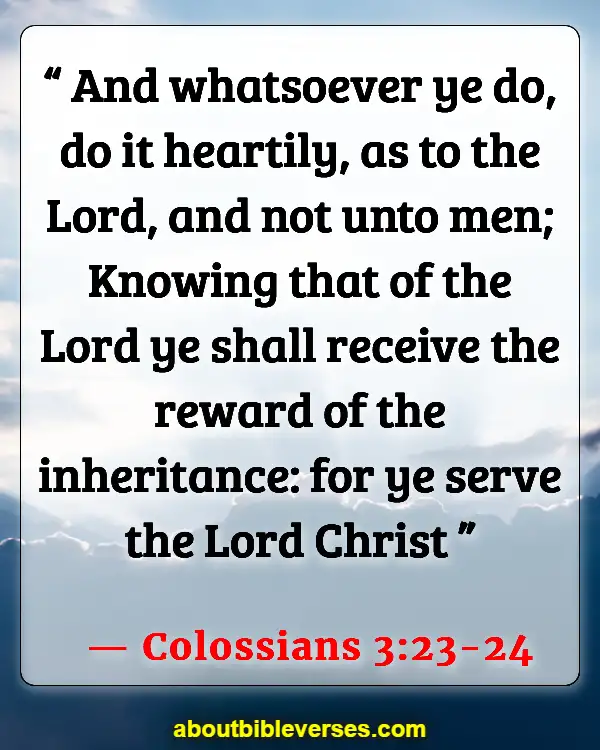 Colossians 3:23-24
"And whatsoever ye do, do it heartily, as to the Lord, and not unto menKnowing that of the Lord ye shall receive the reward of the inheritance: for ye serve the Lord Christ"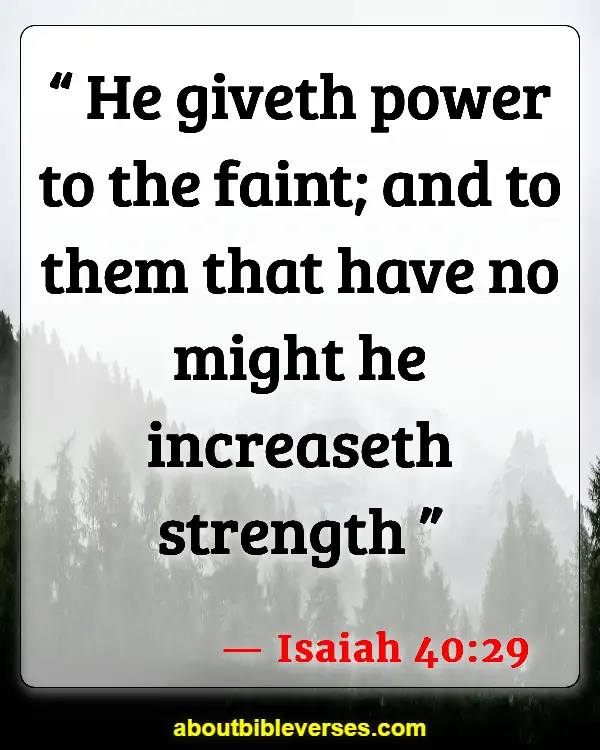 Isaiah 40:29
"He giveth power to the faint; and to them that have no might he increaseth strength"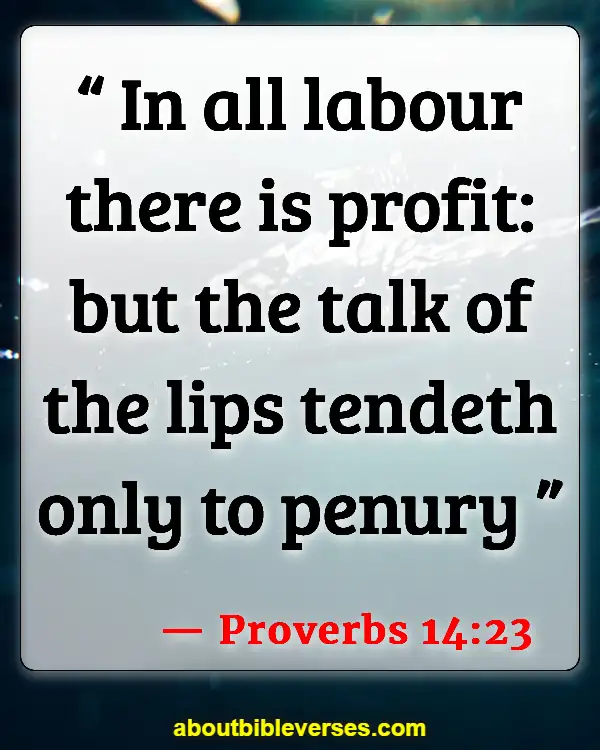 Proverbs 14:23
"In all labour there is profit: but the talk of the lips tendeth only to penury"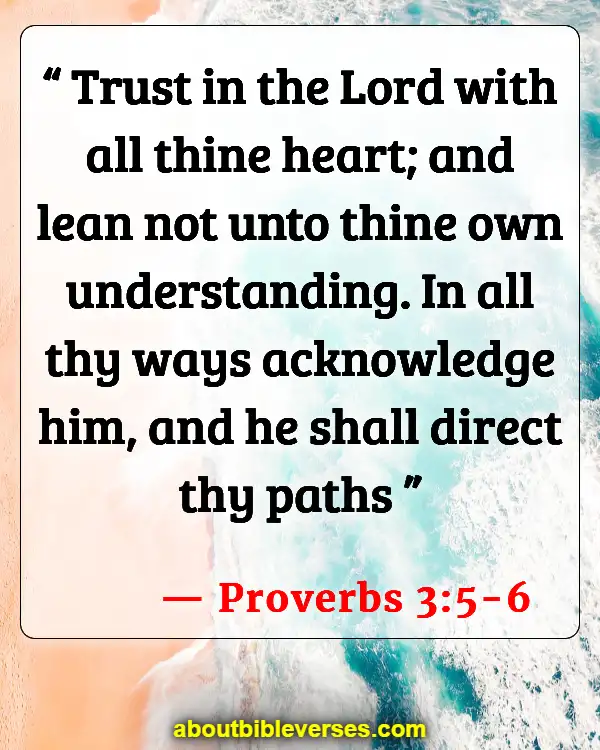 Proverbs 3:5-6
"Trust in the Lord with all thine heart; and lean not unto thine own understandingIn all thy ways acknowledge him, and he shall direct thy paths"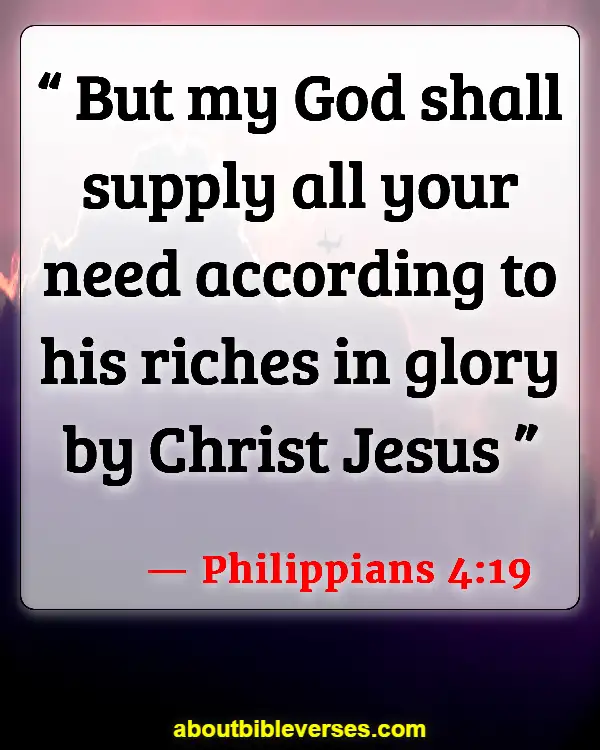 Philippians 4:19
"But my God shall supply all your need according to his riches in glory by Christ Jesus"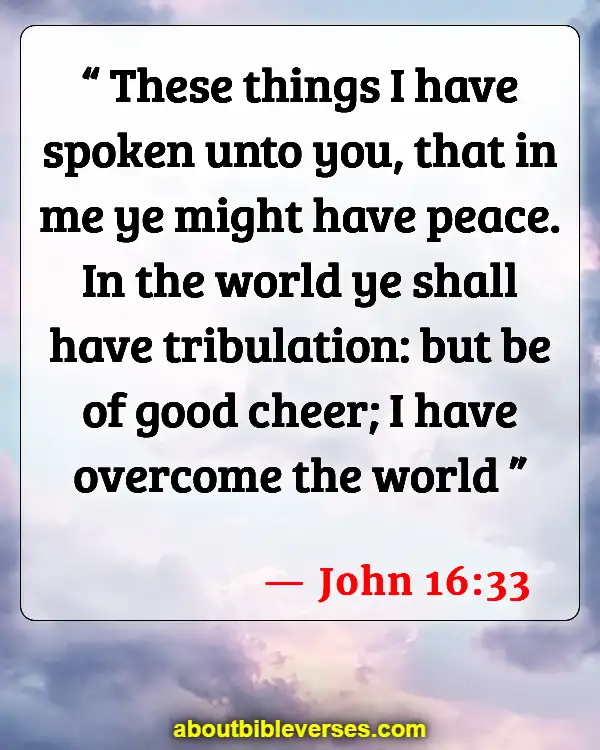 John 16:33
"These things I have spoken unto you, that in me ye might have peace. In the world ye shall have tribulation: but be of good cheer; I have overcome the world"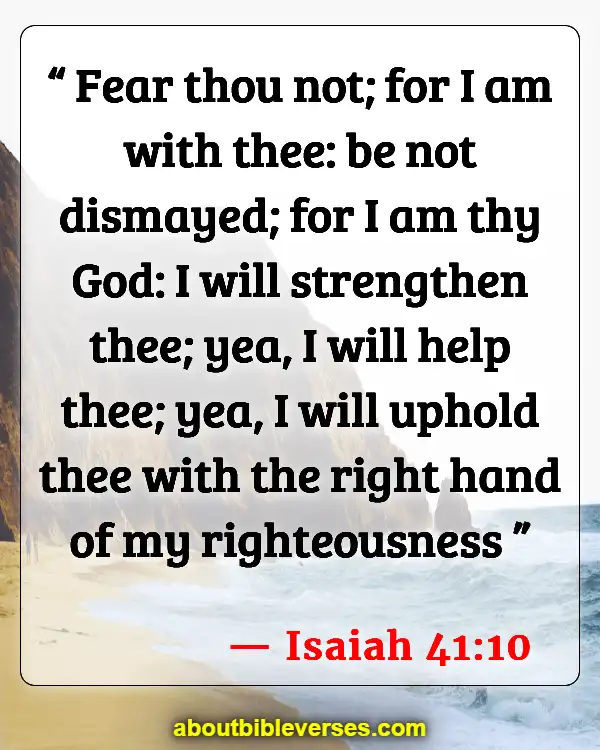 Isaiah 41:10
"Fear thou not; for I am with thee: be not dismayed; for I am thy God: I will strengthen thee; yea, I will help thee; yea, I will uphold thee with the right hand of my righteousness"
Isaiah 40:31
"But they that wait upon the Lord shall renew their strength; they shall mount up with wings as eagles; they shall run, and not be weary; and they shall walk, and not faint"