Hello dear friends, welcome to our site in the name of Jesus Christ. Today we will look at the Bible Scriptures About Temptation And How Resisting And Overcoming Temptation In KJV. If you like today's post then definitely comment and share.
In our Christian life, we should welcome temptations and we must fight them back as a faithful child of God. We cannot avoid it but we can receive the power from the Lord Jesus Christ to fight the battle against our spiritual enemy who always presents such temptation in our life.
If you look closely at the life of Jesus Christ then we will see that he also was tempted by Satan and at last he was able to deliver himself from the hands of Satan by overcoming the temptation.
Paul also faced many temptations in his life and he thanked the believers for receiving him as Jesus Christ while he visited them to preach to them about Jesus and his sacrificial act for the salvation of the entire mankind.
We should prepare ourselves so we can overcome any kind of temptations that we face in our Christian life. Let us see the Bible verses which will help us to know more about temptation and how to handle it with the words of God in the right manner.
Dear friends now let's see the Bible scriptures below that talk about Temptation.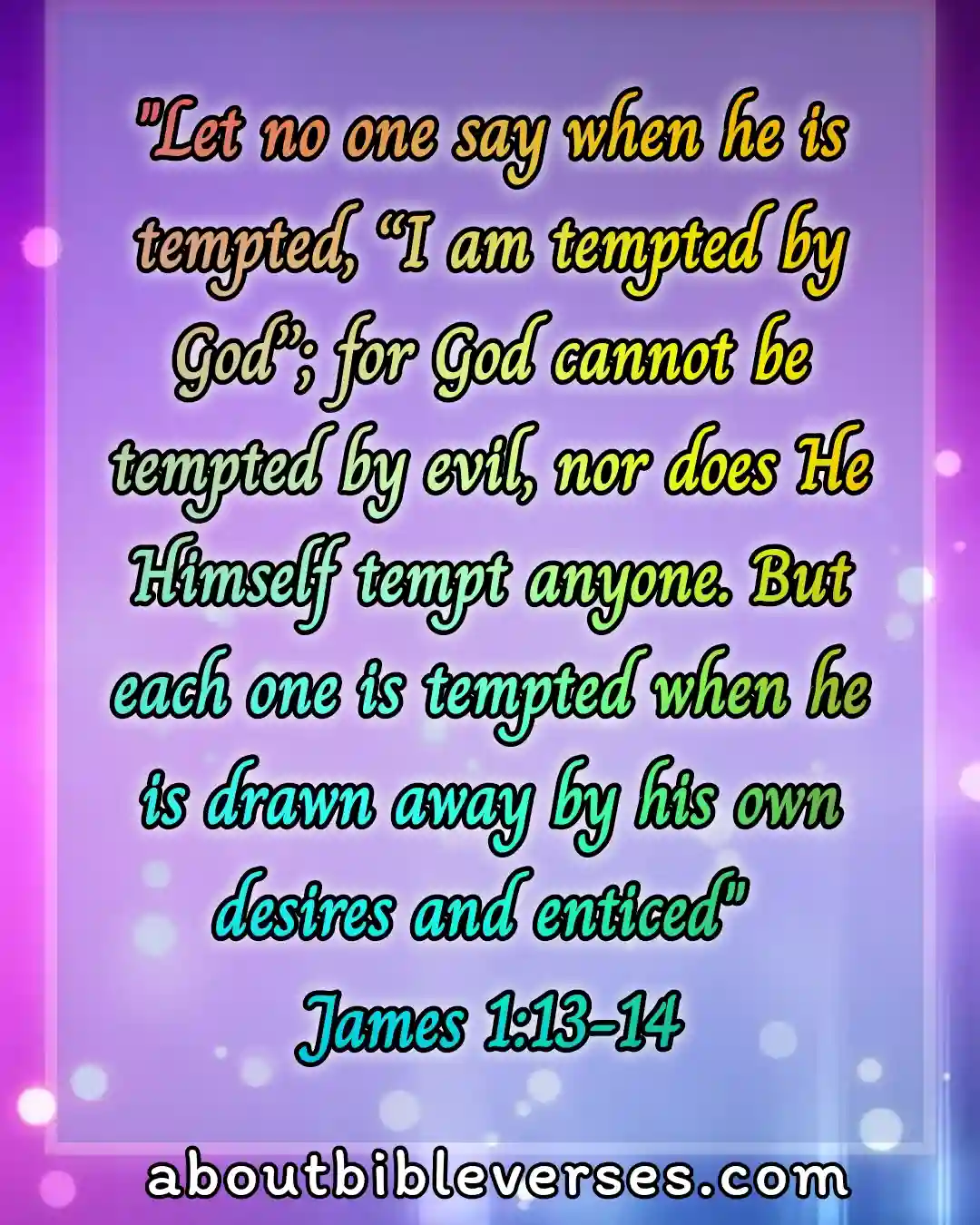 James 1:13-14(KJV) "Let no man say when he is tempted, I am tempted of God: for God cannot be tempted with evil, neither tempteth he any man: But every man is tempted, when he is drawn away of his own lust, and enticed"
Explanation:- God never puts us into temptation but our fleshly desires always lead us to temptation. Being a child of God you should always be careful concerning our spiritual life as we will have to give the account to the Lord Jesus Christ while we will meet him in the time of judgement. We should live a sin-free life where we will be able to glorify God by our holiness and we will be Worthy to stand before him.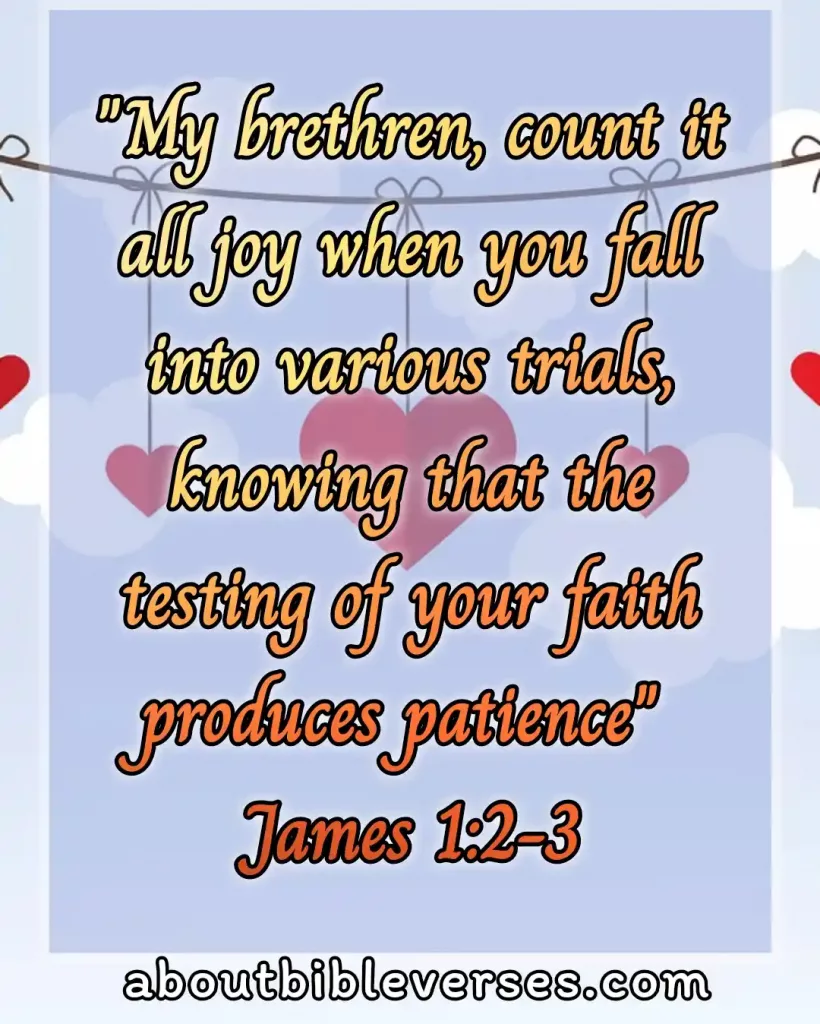 James 1:2–3(KJV)"My brethren, count it all joy when ye fall into divers temptations; Knowing this, that the trying of your faith worketh patience"
Explanation:- The scripture teaches its readers to count all the joy when they face temptations. In Christian life train stations always come from every corner of life and believers should be careful concerning their life with God. God will put them into judgement by their way of handling the temptations.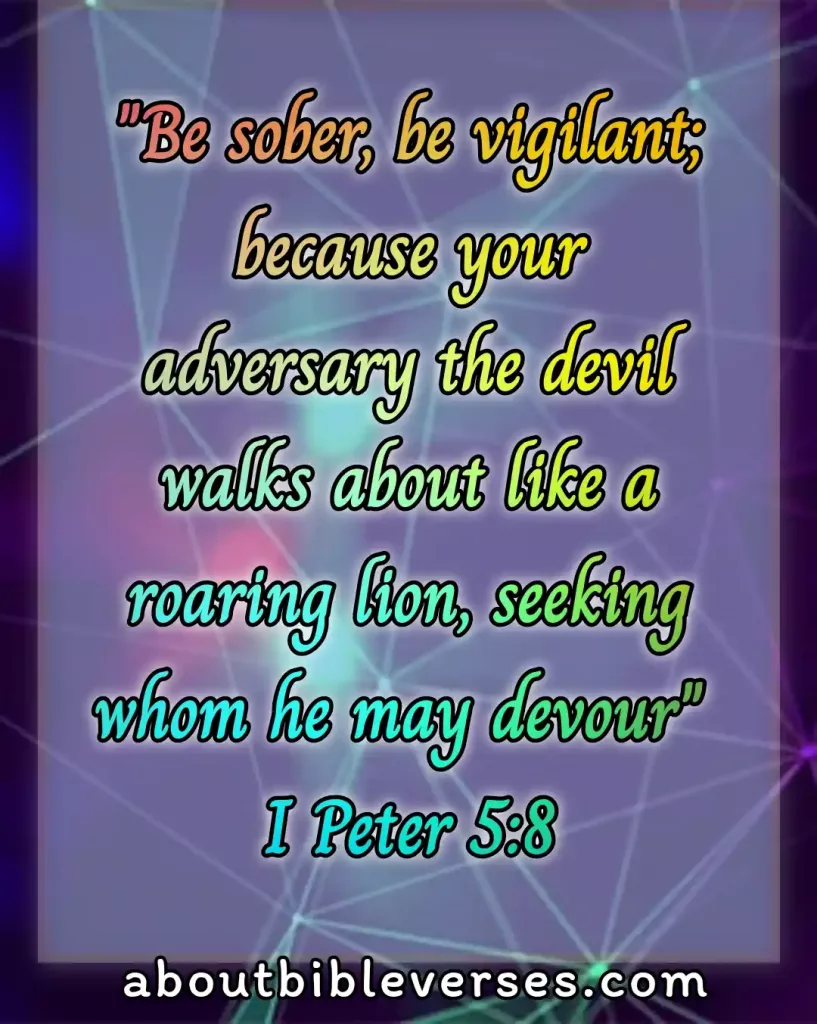 1 Peter 5:8(KJV)"Be sober, be vigilant; because your adversary the devil, as a roaring lion, walketh about, seeking whom he may devour"
Explanation:- As our spiritual enemy, the devil is always walking around us and seeking to destroy us so we must live a healthy spiritual life by which we can prevent him from attacking us.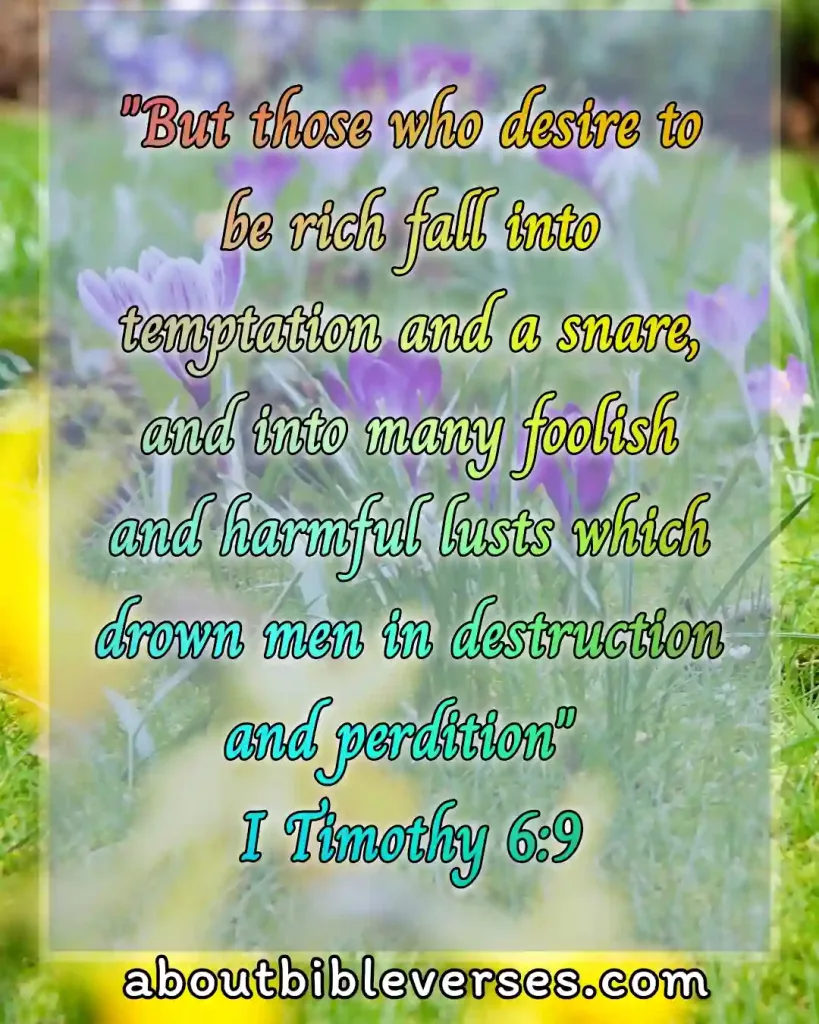 1 Timothy 6:9(KJV)"But they that will be rich fall into temptation and a snare, and into many foolish and hurtful lusts, which drown men in destruction and perdition"
Explanation:- Most Christians always try to live like the people of this world but they should read the scripture which once told us not to become rich like this world people. Money will come, it will also disturb us and finally lead us into destruction.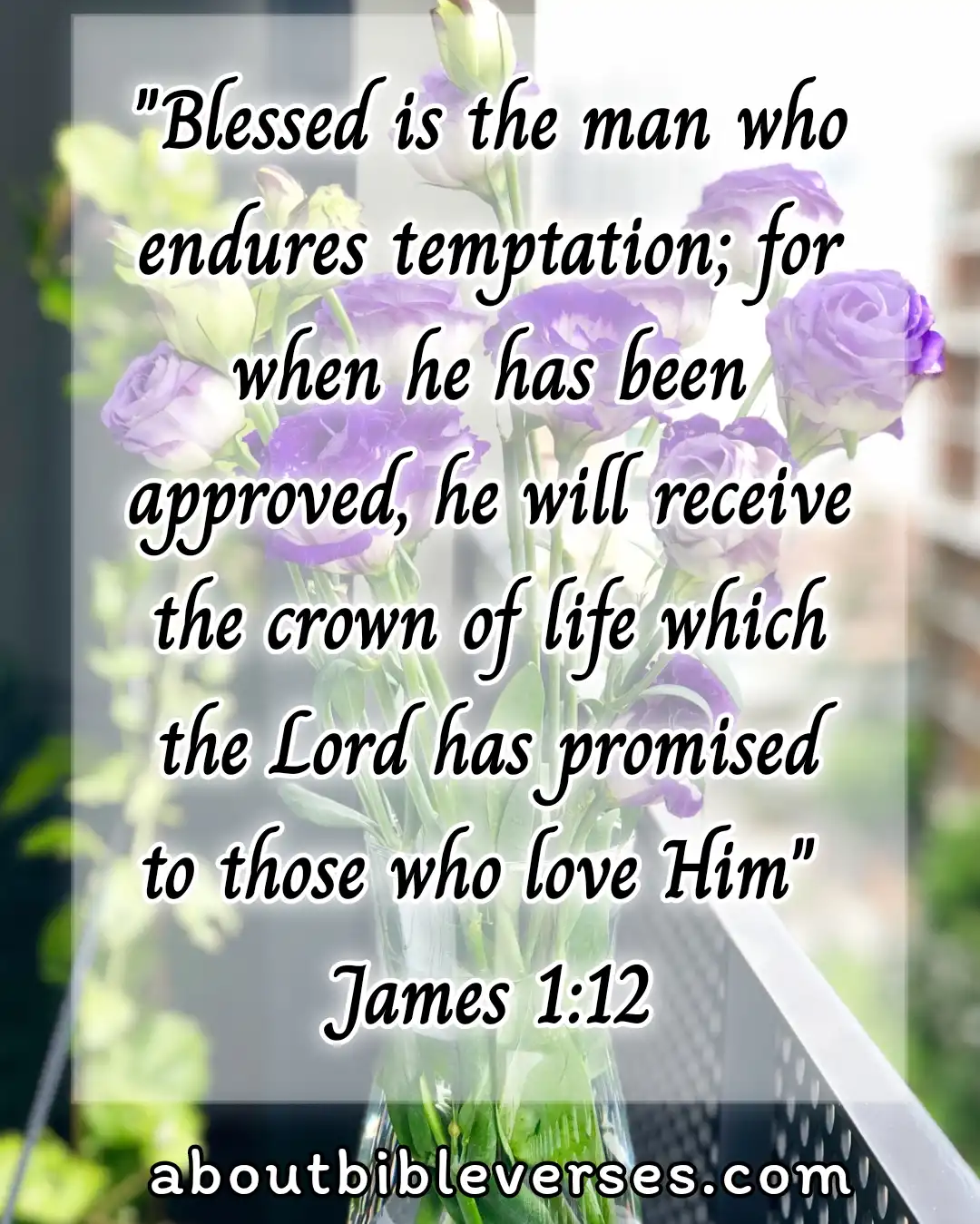 James 1:12(KJV)"Blessed is the man that endureth temptation: for when he is tried, he shall receive the crown of life, which the Lord hath promised to them that love him"
Explanation:- A man would be called blessed if he and your temptation which he faces in his life. At the end of his life, he will receive the crown of life for his endurance towards the temptations that he overcomes on this earth.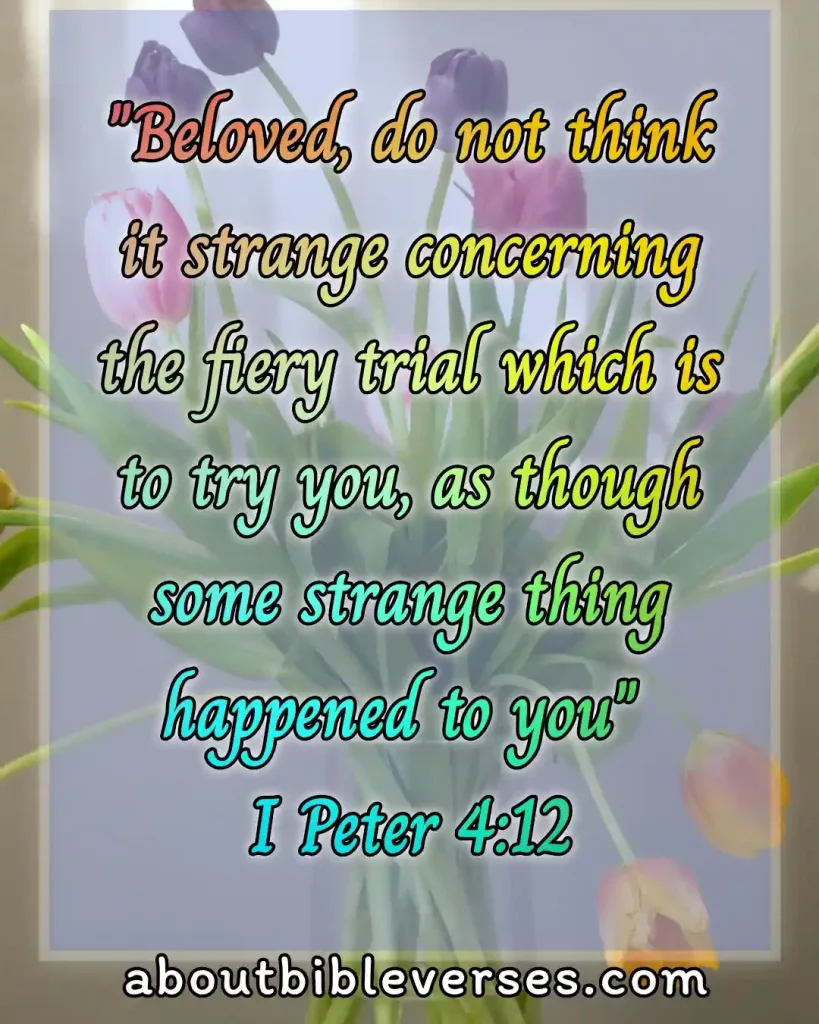 1 Peter 4:12(KJV)"Beloved, think it not strange concerning the fiery trial which is to try you, as though some strange thing happened unto you"
Explanation:- Believers should be careful and must obey the words of God in order to reach heaven. Heaven is a place for the righteous only and they will do well with God forever so they must leave a holy life to please God instead of satisfying others.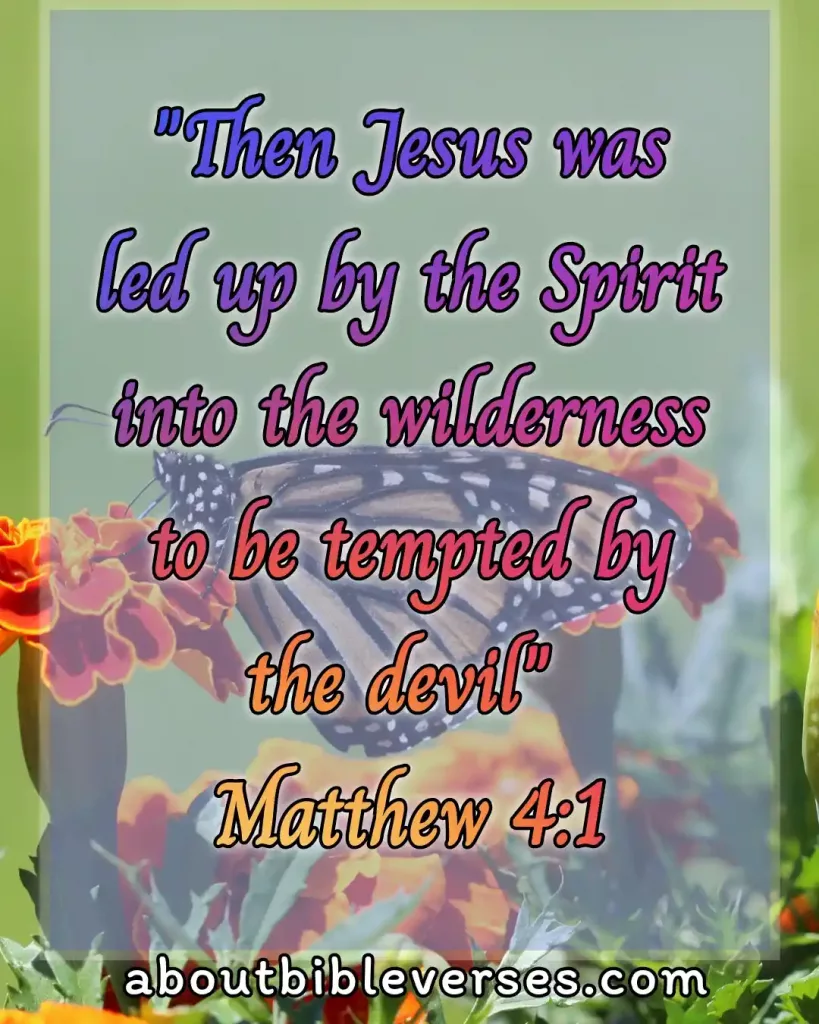 Matthew 4:1(KJV)"Then was Jesus led up of the Spirit into the wilderness to be tempted of the devil"
Explanation:- At the beginning of Jesus's ministry, there were several temptations that were planned to destroy him. The same thing happens with the believers when one decides to change his way and starts to walk with God. Every believer goes through temptation and they must stand firm in order to remain faithful in their journey.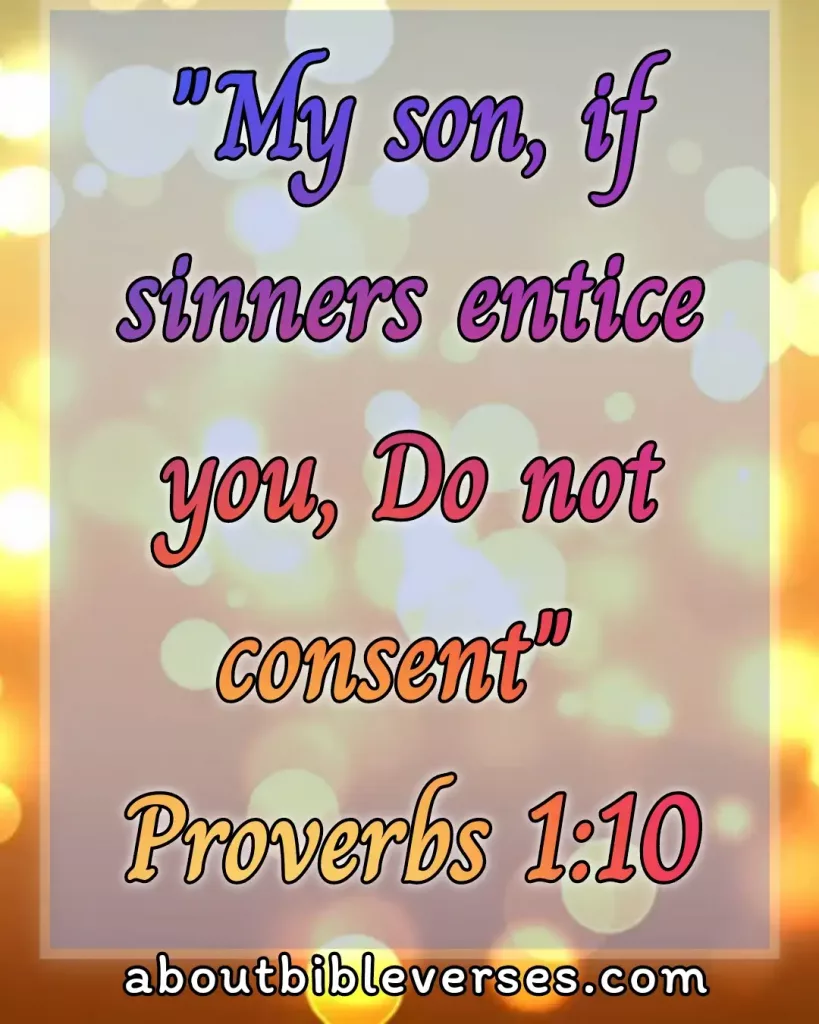 Proverbs 1:10(KJV)"My son, if sinners entice thee, consent thou not"
Explanation:- The proverbs teach that man of God should not keep any connection with the children of this age. They must live a holy life to glorify God. They are called for a special purpose.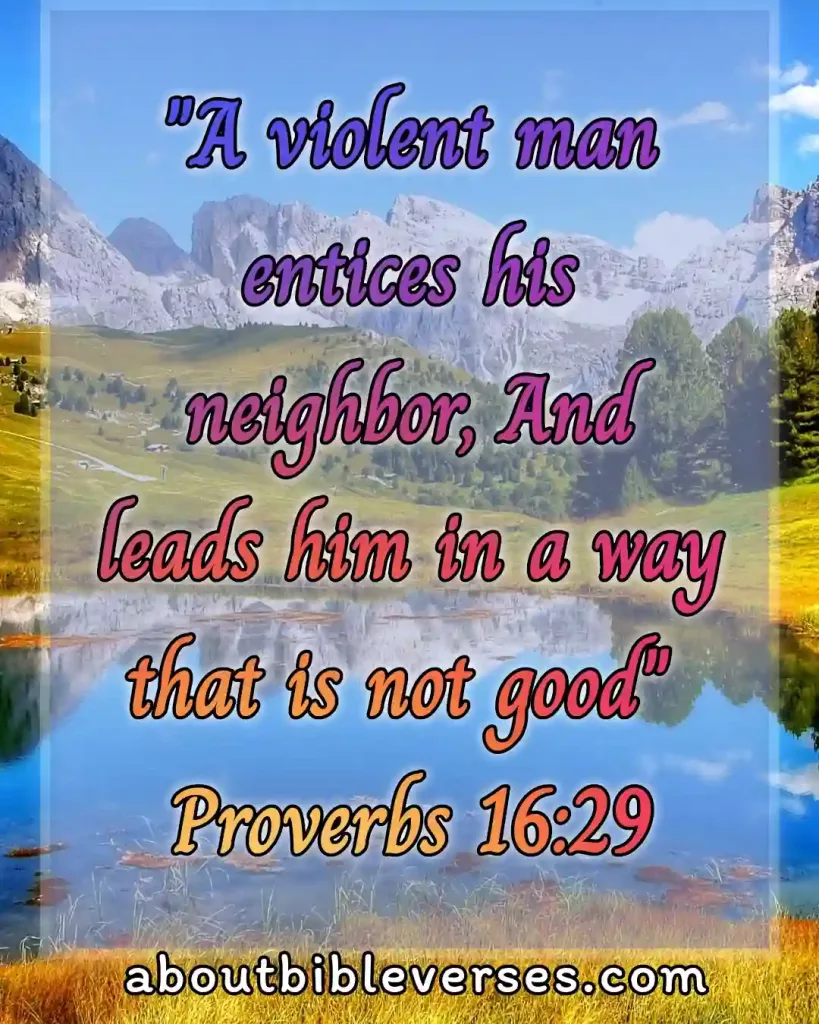 Proverbs 16:29(KJV)"A violent man entices his neighbour, and leadeth him into the way that is not good"
Explanation:- People who are not with Christ are the most dangerous man. they can lead others into the way of destruction. God's people must stay away from such people who do not seek God.
Bible Verses About How To Resisting Overcoming Temptation
When we will face temptation we must depend on the Lord Jesus Christ and we must look at how he overcame the temptation while he was on this earth.
We can see that he did not use any other thing except the word of God which has the power and which is living to deliver anyone from temptation that he faces. The following verses will help believers to overcome the temptations in their spiritual lives.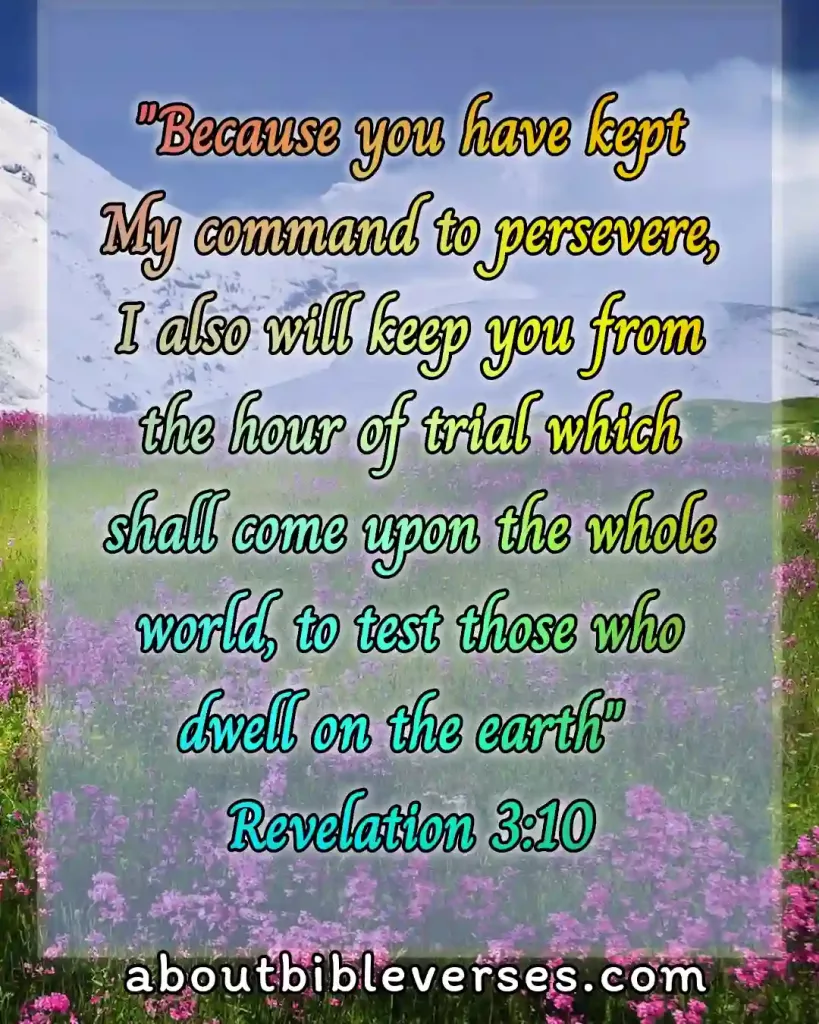 Revelation 3:10(KJV)"Because thou hast kept the word of my patience, I also will keep thee from the hour of temptation, which shall come upon all the world, to try them that dwell upon the earth"
Explanation:- When we obey the words of God in our day-to-day life and then we become worthy to enter God's Kingdom. It should be noted that Christ died in our place so we must leave on his righteousness by which we will be free from sin and eligible to stand before the Lord.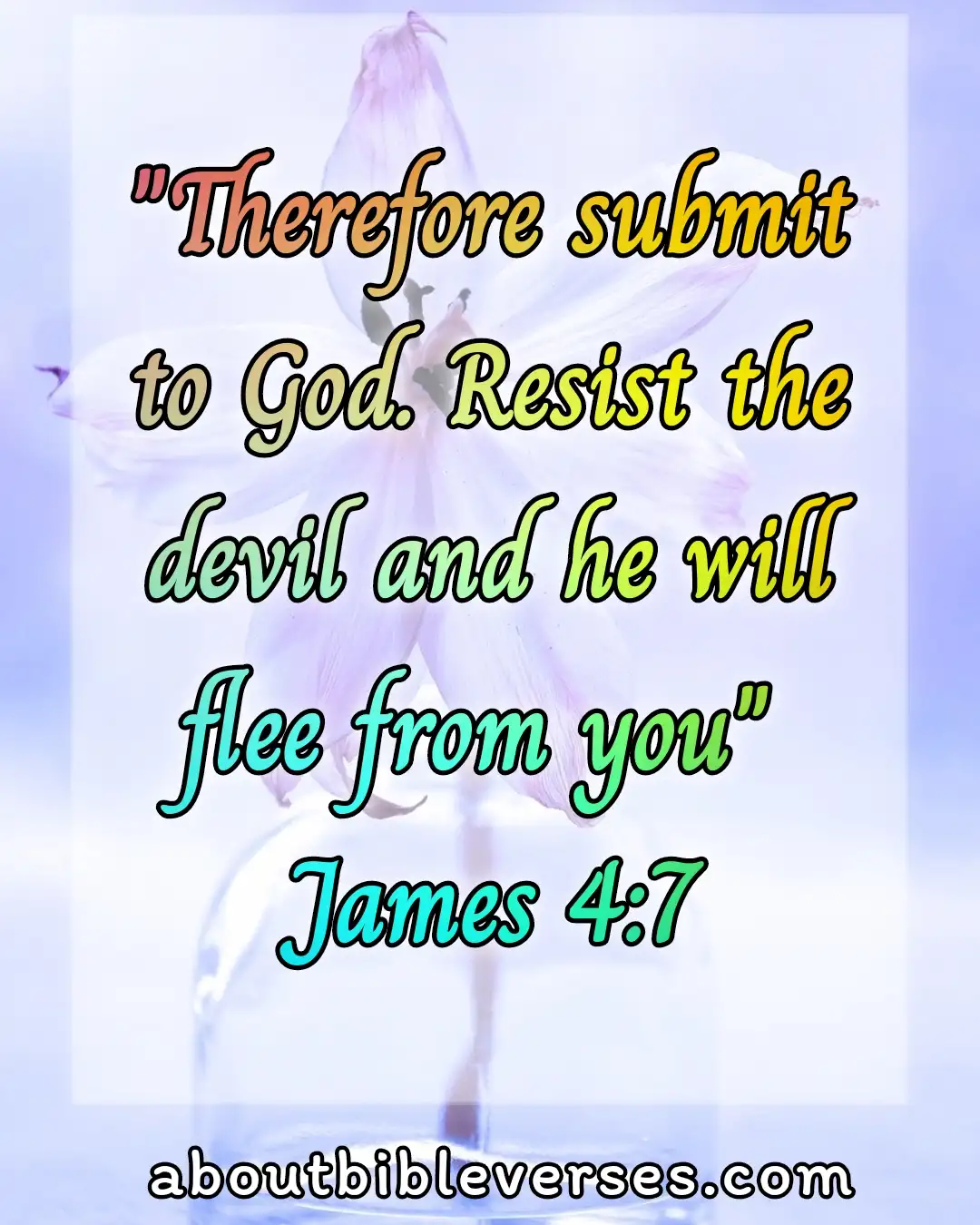 James 4:7(KJV)"Submit yourselves therefore to God. Resist the devil, and he will flee from you"
Explanation:- As long as we will be on this earth we will face continuous temptations from this world but we need to submit ourselves towards a lot and we will have the courage to overcome the devil. While we come closer to the Lord Jesus Christ he also comes near to us and that we will be able to build a good relationship with God.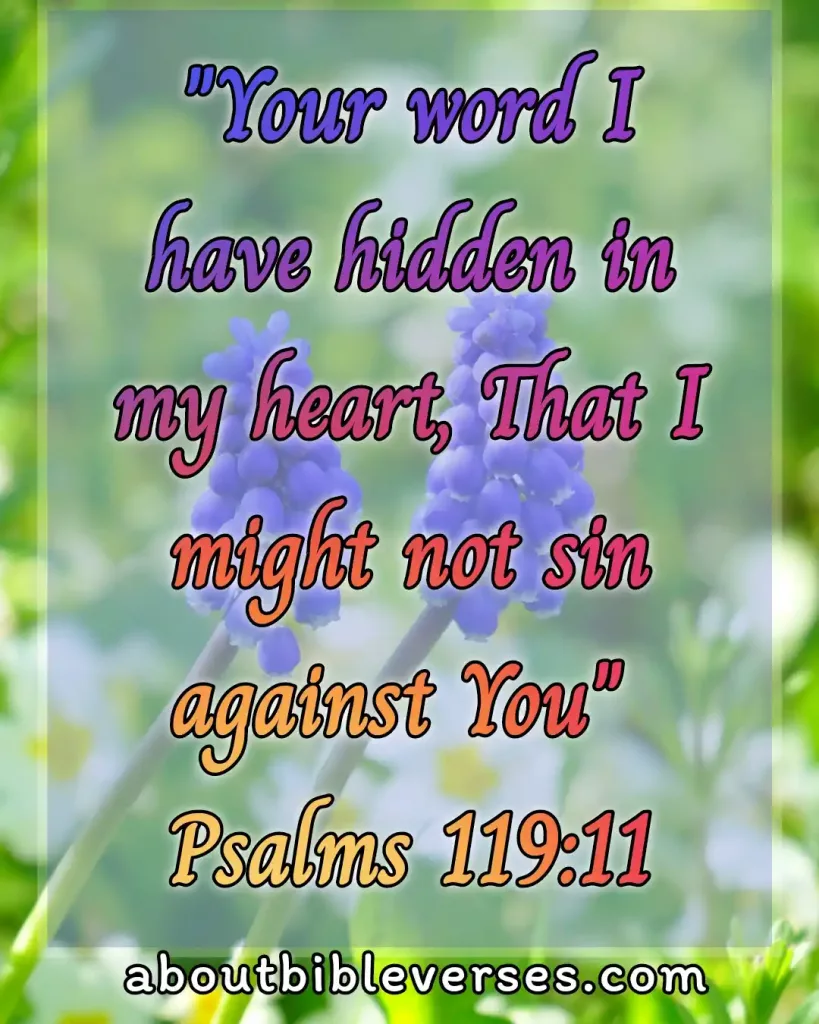 Psalm 119:11(KJV)"Thy word have I hid in mine heart, that I might not sin against thee"
Explanation:- We should keep the words of God in our hearts so we will have the inner knowledge by which we will be directed in our life. The word of God guides us in the times of troubles and temptations by which we will be able to deliver ourselves from temptations.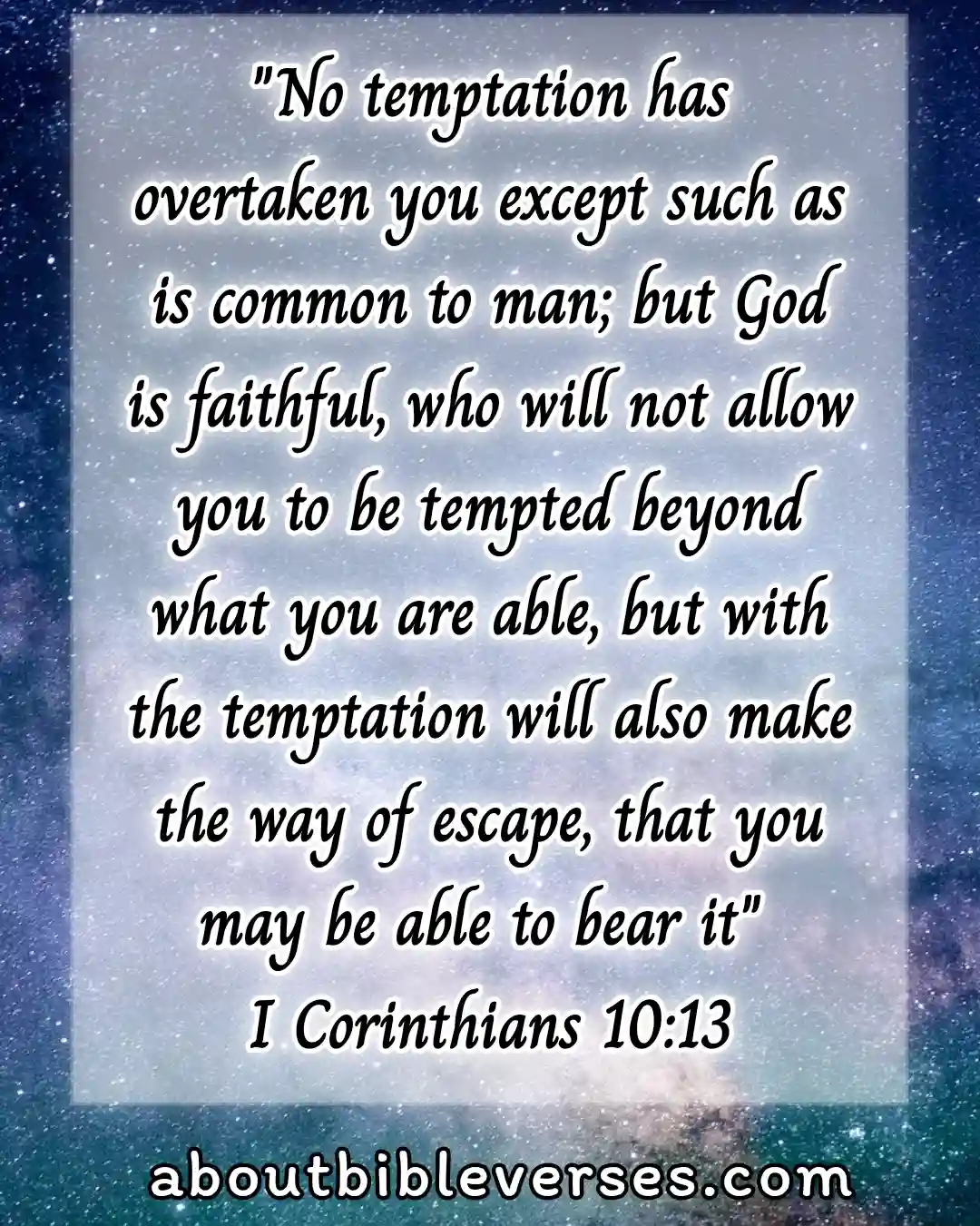 1 Corinthians 10:13(KJV)"There hath no temptation taken you but such as is common to man: but God is faithful, who will not suffer you to be tempted above that ye are able; but will with the temptation also make a way to escape, that ye may be able to bear it"
Explanation:- God is faithful and he knows all our weaknesses and strength so we should depend on him because he is the mighty God. This Verse teaches us that God will never put us into temptation where we will not be able to overcome but he knows all our abilities so he will give us such temptations that we have the power to overcome.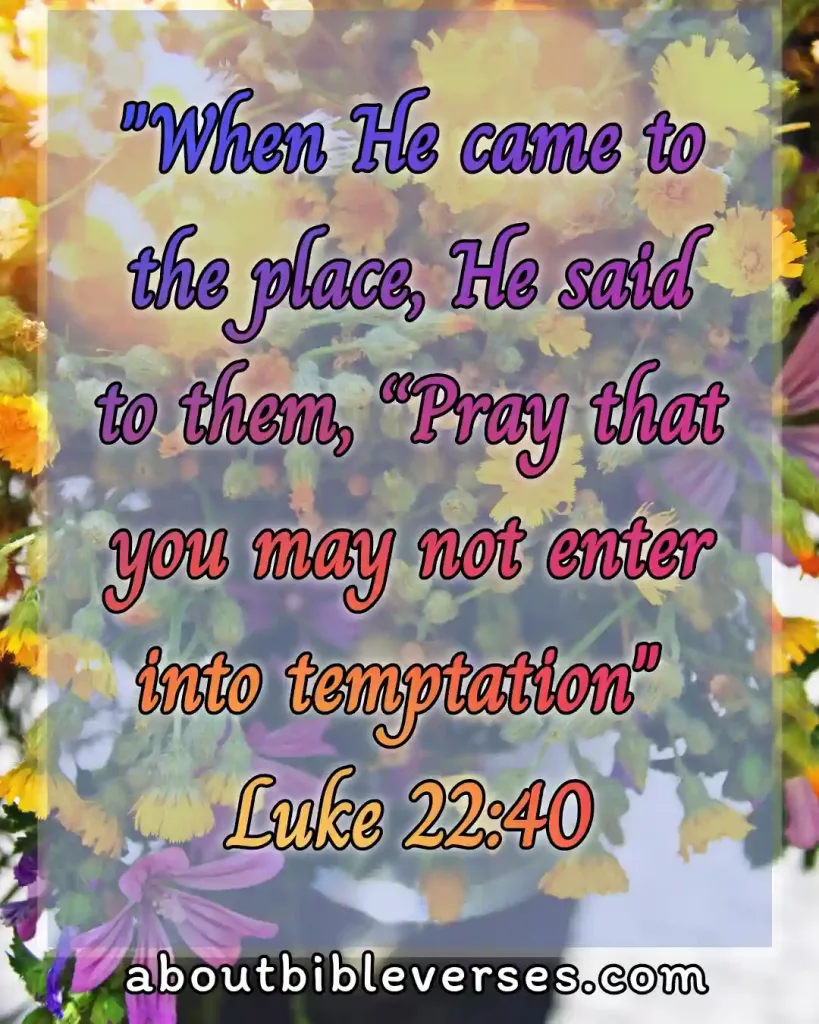 Luke 22:40(KJV)"And when he was at the place, he said unto them, Pray that ye enter not into temptation"
Explanation:- Jesus often taught his disciples to pray so they will have the power to overcome all types of temptations that men usually face on this earth. He also wants his disciples not to follow this world but to follow his teachings by which they will be able to please God and they will be Worthy to enter into God's Kingdom.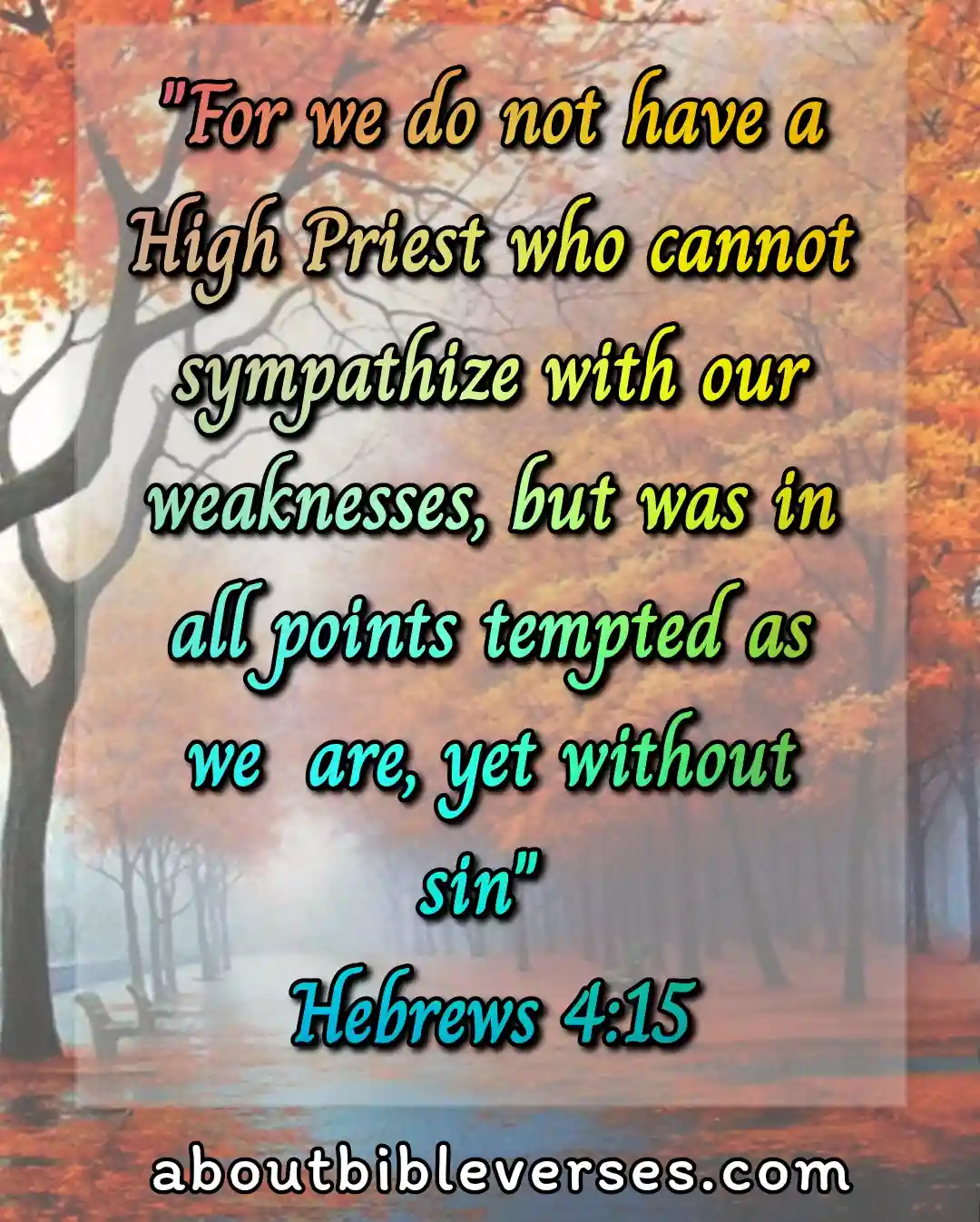 Hebrews 4:15(KJV)"For we have not an high priest which cannot be touched with the feeling of our infirmities; but was in all points tempted like as we are, yet without sin"
Explanation:- Jesus was God in flesh at the same time he also experienced all the things that a man goes through. He was tempted like a man but he delivered from those temptations by the words of God and finally, he was on this earth by sacrificing his life.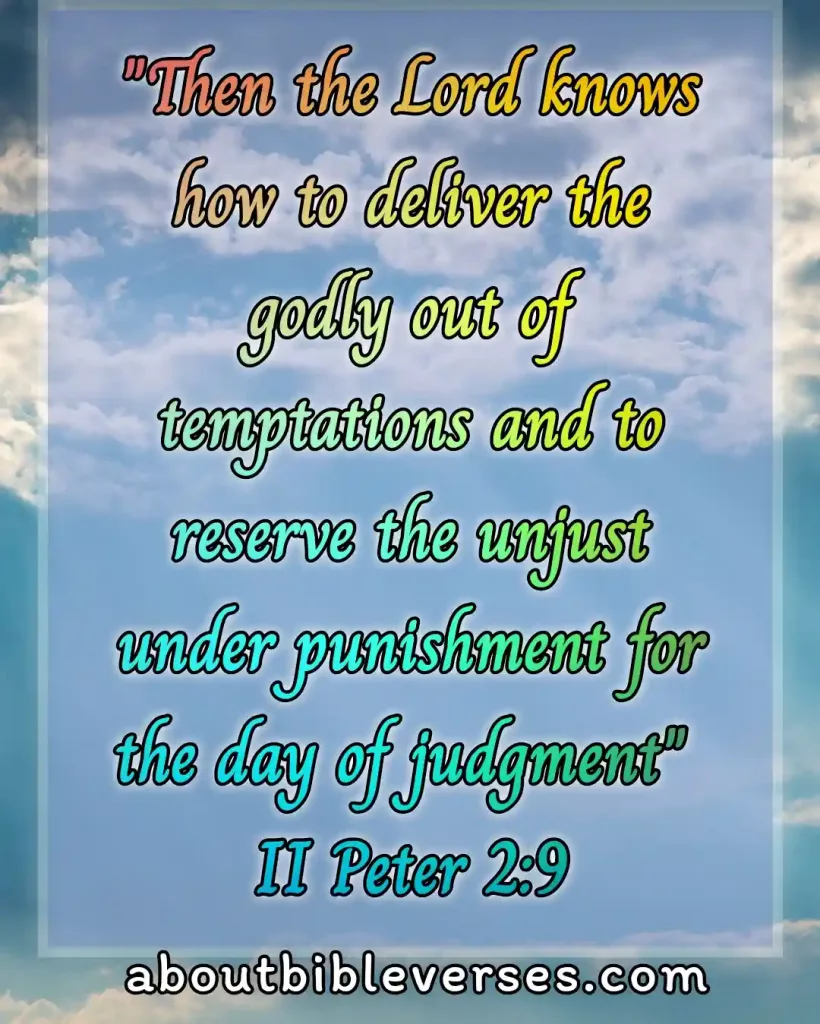 2 Peter 2:9(KJV)"The Lord knoweth how to deliver the godly out of temptations, and to reserve the unjust unto the day of judgment to be punished"
Explanation:- There will be judgment for everyone but God knows how to deliver righteousness from the temptations and also prepare hell for those who obey his verse on this earthly life.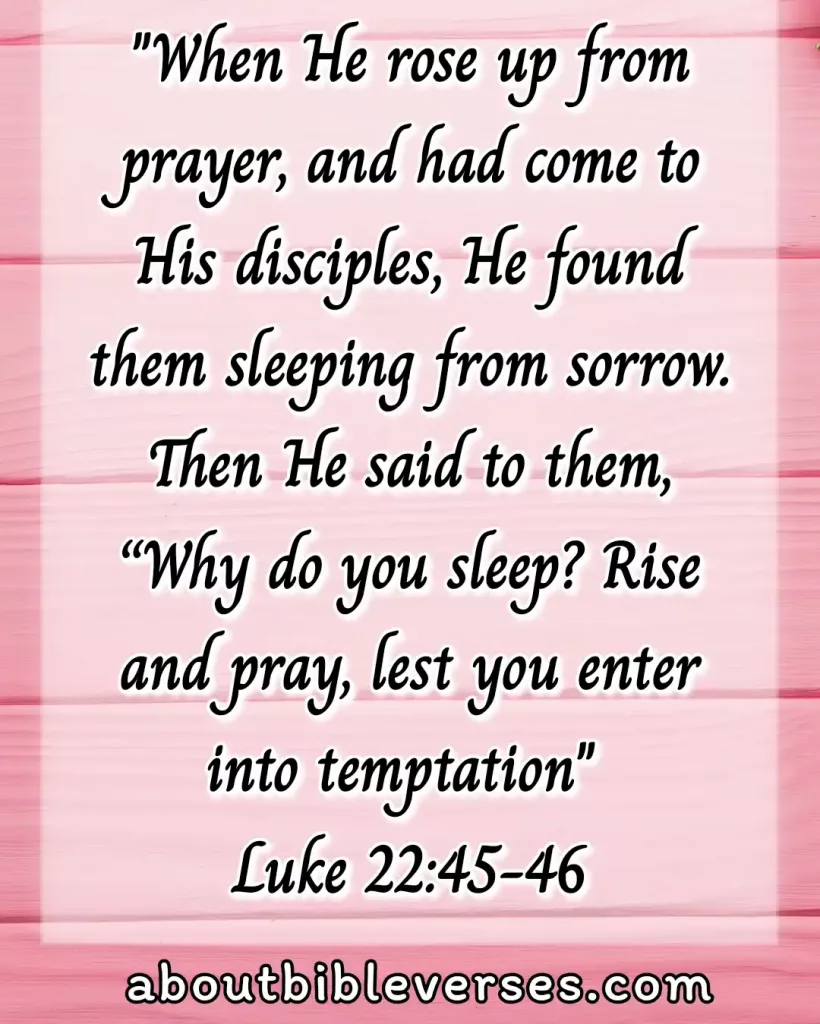 Luke 22:45-46(KJV)"And when he rose up from prayer, and was come to his disciples, he found them sleeping for sorrow,And said unto them, Why sleep ye? rise and pray, lest ye enter into temptation"
Explanation:- Jesus asked his disciples not to sleep but to pray so they will have the heavenly power which will help them to fight against temptations. As the disciples were tired so they did not understand what Jesus taught them but they Obey all the words of Jesus and they were successful in this life and finally they were able to reach heaven.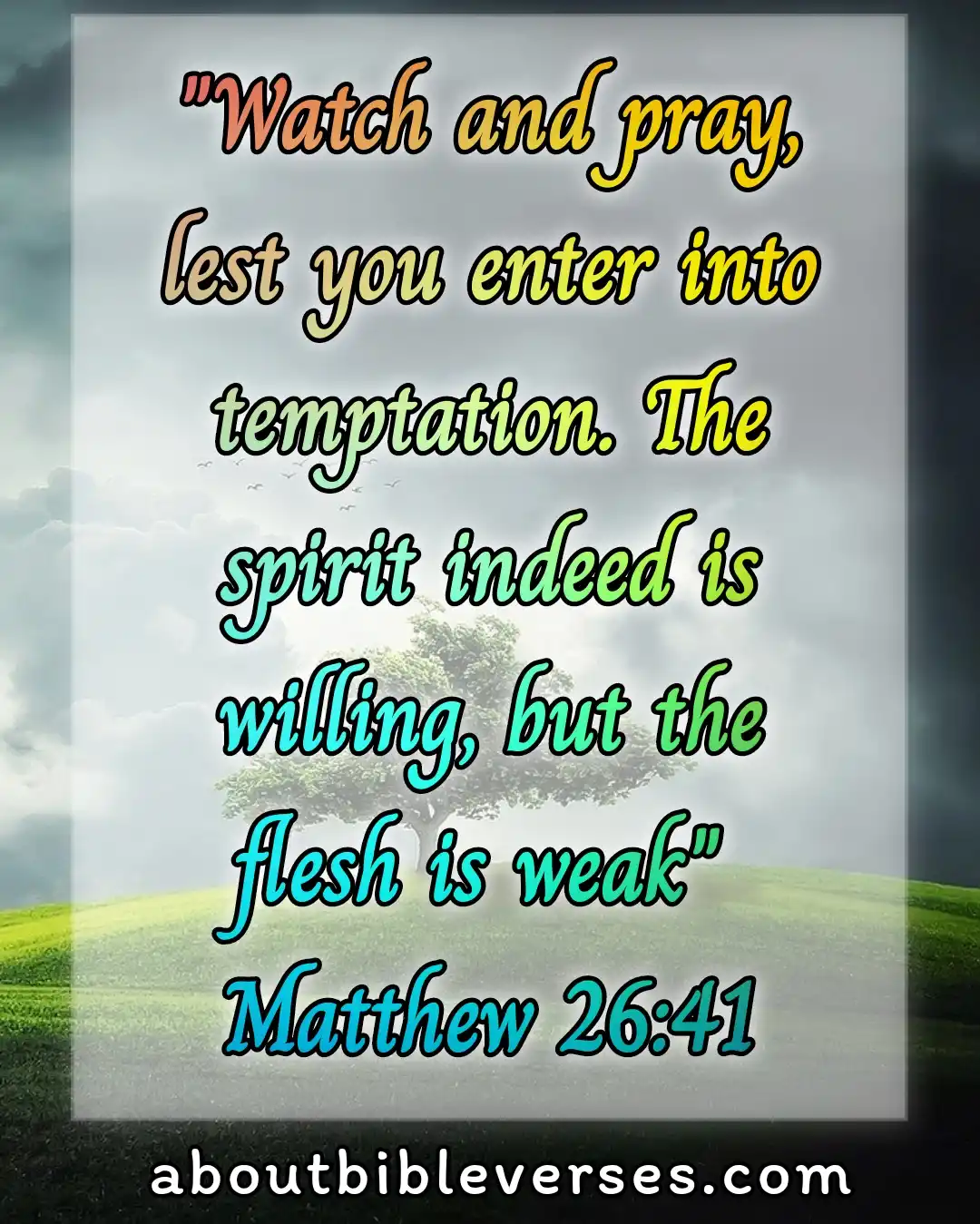 Matthew 26:41(KJV)"Watch and pray, that ye enter not into temptation: the spirit indeed is willing, but the flesh is weak"
Explanation:- Why the disciples were sleeping and they were tired Jesus asked them to pray to avoid temptation in their spiritual life as the spirit is willing but the flesh is weak to endure such temptations.